Lisbon is becoming one of the more popular European city break destinations, as well as one of the best cities to visit in Portugal. It's easy to see why, with beautiful views over the river Tagus, quaint cobbled streets and amazing food, it really is a fantastic city to visit. It's also a great value capital city, with amazingly affordable hotels, inexpensive transport and cheap alcohol. It's a great weekend city break, but if you can, spend 3 days in Lisbon, and take a day trip to nearby Cascais, a beachy town just 30 minutes up the coast.
Disclosure: This article contains affiliate links. This means that if you click a link and purchase something I've recommended I may earn a small commission. This does not affect the price you pay but helps me to run this site. You can read my full affiliate disclosure here.
Day 1: Lisbon
There is plenty to fill your Lisbon itinerary. On your first day, visit the Castelo São Jorge for beautiful views across the city. From here you can walk down into Alfama – Lisbon's oldest neighbourhood, full of narrow cobbled streets and great cafes, as well as beautiful churches and lots of Fado (famous Portuguese music) bars.  
Day 2: Lisbon
Enjoy another day of activities in Lisbon. Walk along the waterfront until you reach Torre de Belém. It's about an hour and 30-minute walk to reach the tower from the city centre, but if it's a nice day, it's a lovely way to spend the morning. Walk back to Mosteiro dos Jerónimos and take the tram to Cais Sodré, then head to Time Out Market for lunch. This is a great food court with loads of different vendors selling delicious food and wine.
In the afternoon, take tram 28 around the city. Be warned – the queues can be long and it's pretty crowded, so if you don't fancy that, enjoy a pastel de nata and people-watch in Rossio Square.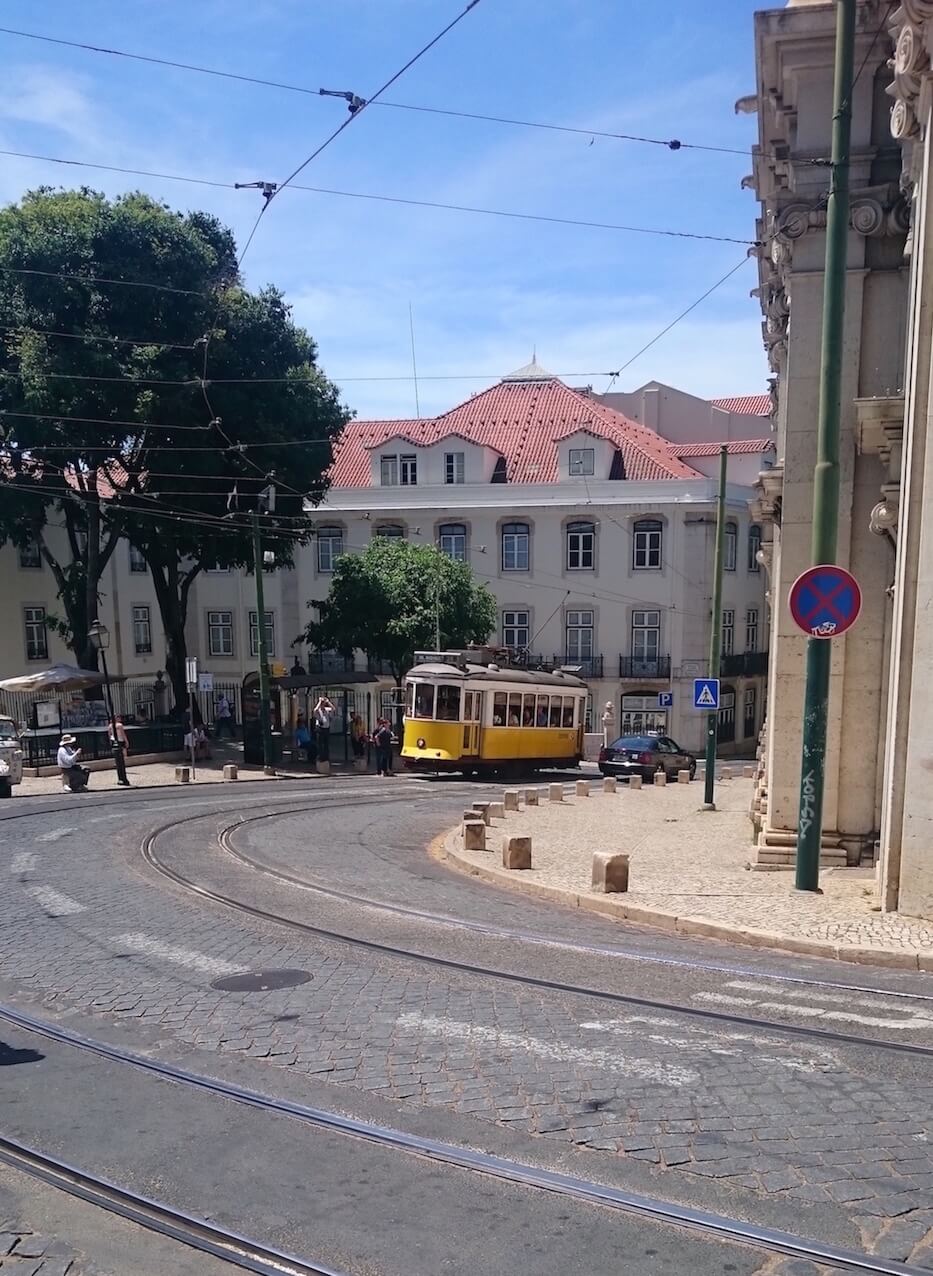 Spend the evening in Barrio Alto, an area of narrow streets, with great little bars. It's usually pretty packed with people spilling onto the laneways and has a great atmosphere.
Day 3: Cascais
Hit the beach! Cascais has four gorgeous beaches (plus there are more in neighbouring Estoril). Each has a different feel, but all have lovely golden sand. It's a great little town to wander around, with a good selection of bars, restaurants and shops. If you decide to stay longer than one day, from Cascais, you can also take a day trip to Sintra – A Unesco world heritage site, full of beautiful architecture.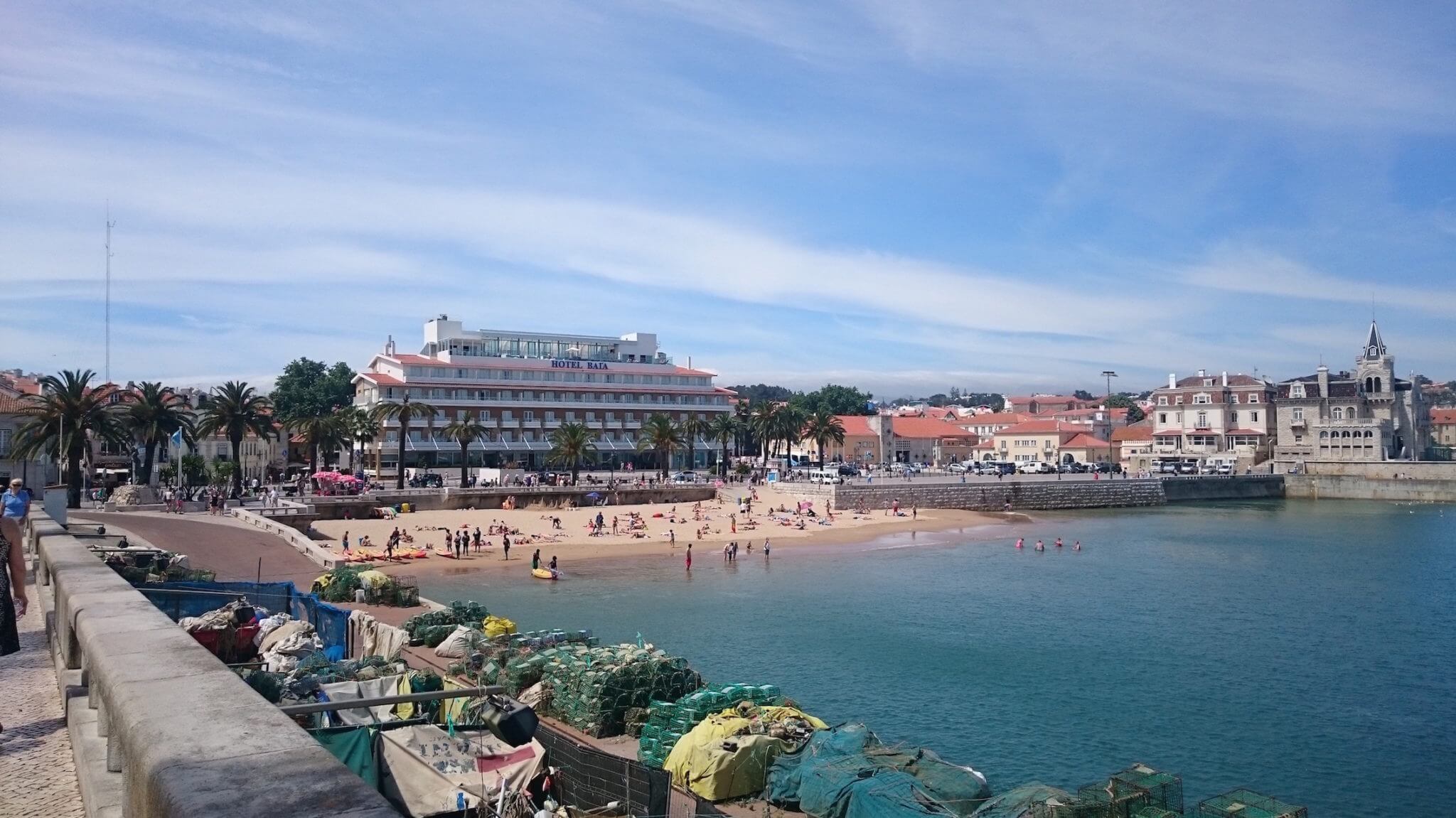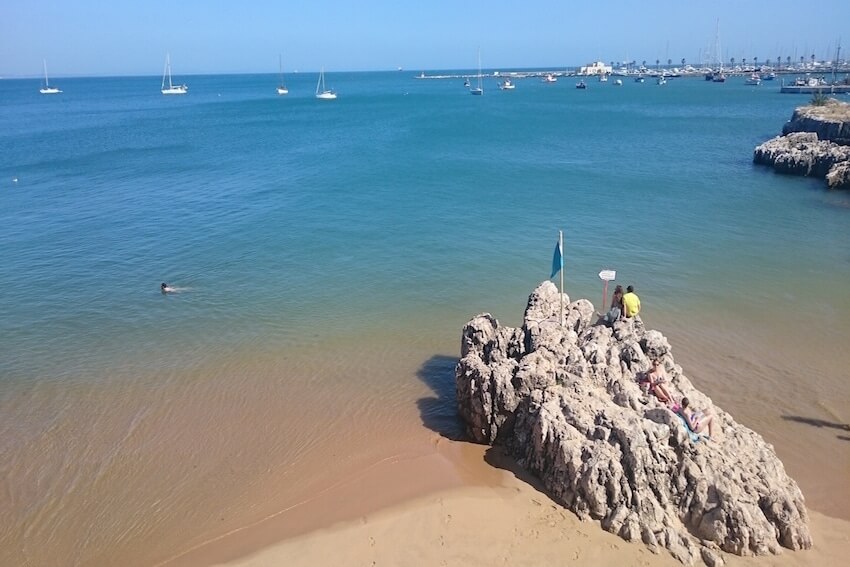 Getting Around Lisbon
Lisbon and the surrounding areas have great transport. There are affordable buses to and from the airport to the city centre that take around 30 minutes.
To get around the city it's pretty easy to walk to most areas, although Lisbon is VERY hilly, so it's definitely worth bearing that in mind when looking at maps – your destination may look like it's close, but could be up a huge hill.
Taxies are also fairly reasonable in Lisbon, but not as cheap as Uber – we took a few Ubers that ended up costing €3, which is cheaper than taking the bus when there are two of you.
Another way to get up the hills are the funiculars – there are quite a few around the city and make it quick and easy to get up the hills.
And to get to Cascais, there is a train from Cais do Sobre station which takes 30 minutes.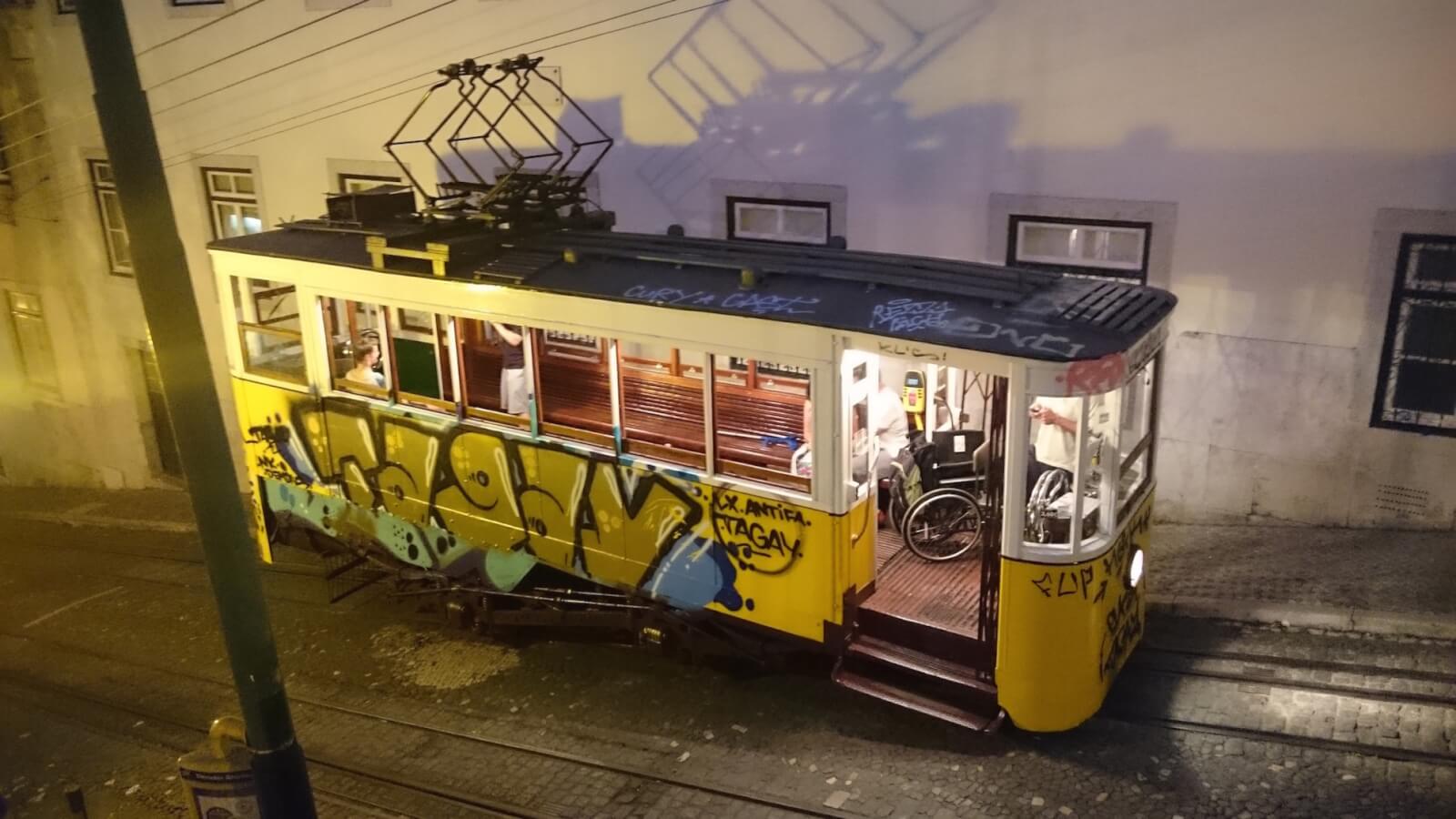 Where to Stay in Lisbon
We stayed in the lovely Portugal Boutique Hotel in Lisbon, right in the centre. In Cascais, we stayed at Casa Vela Charm Guest House, which we liked so much that we ended up extending our trip!