Oslo has to be one of the worlds most beautiful cities. Situated on a fjord, with gorgeous views of the water and islands to the south and the mountains to the north. It gives you the feeling of being in the countryside and a big city at the same time. There aren't many places that you can jump on the tube in the city centre, and be skiing on a mountain 25 minutes later. I have just returned from three days in Oslo. It was my first time in the city and it definitely won't be my last.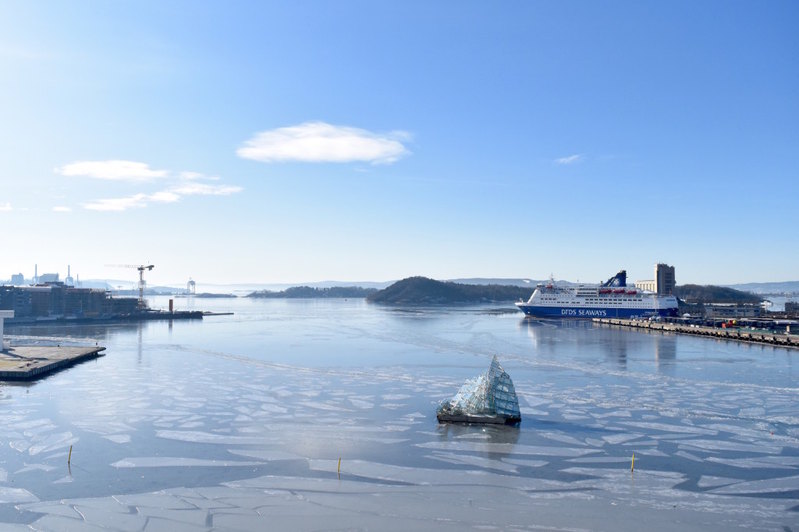 How To Get To Oslo
Oslo has three airports serviced by a number of airlines from the UK. If you visit in winter (as I did), you can get incredibly cheap flights (as little as £20 return!). The majority of the airlines fly into Oslo's main airport – Gardermoen, which is a 20-minute bus from the city centre. Ryanair's flights land at Rygge or Torp airports, which have a longer transfer (1-1.5 hours), which is also more expensive. So if there isn't much difference in the flight price, it's probably worth flying into Gardermoen.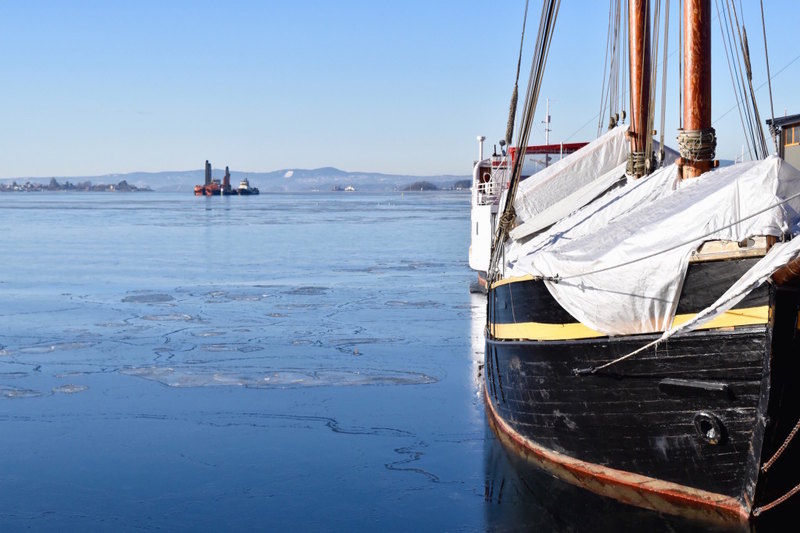 Getting Around Oslo
Oslo has a great transport system and it's easy to get around the city via bus, train or tube. They all use the same ticketing system, and you can either buy a single journey or a 24-hour ticket to use across all three. Tickets can be bought on board or in a newsagent beforehand (which is cheaper). There is also a ticketing app, but you need a Norwegian credit card to use this, so not that useful if you're travelling from anywhere other than Norway!
Where To Stay In Oslo
Oslo is an expensive city, and hotels can be pricy. However it has some amazing accommodation and the city centre is fairly compact, so wherever you stay should be easy to see the main sights.  We decided to stay in an apartment so that we could reduce our costs by cooking the occasional meal. This was definitely a good move as alcohol and food are probably the priciest things in Oslo.  We checked into Frogner House Apartments in the west of the city (in Frogner), and it was a perfect base. The apartment was lovely and was very well equipped with everything we needed. (Read more about Frogner House here).
Food & Drink In Oslo
Oslo restaurants are expensive, however, if you're into fine dining and don't mind spending a bit of money you can find some fantastic food (including the Michelin starred Maaemo). If you're on a more modest budget, there are still some great places to eat, including Funky Fresh Foods, a vegan café situated in the Norwegian Centre for Design and Architecture and Rice Bowl – a great value Thai restaurant in the city centre with enormous portions! There are some lovely bars at Aker Brygge and in the city centre including Brooms & Hatchets, which serves really unusual cocktails and Torggata Botaniske, which is full of plants and herb-inspired drinks.
3 Days In Oslo
Whatever season you visit, there are loads of great things to do in Oslo, including lots of free activities. Here are some must-dos to include in your three day Oslo itinerary:
Take a trip up the Holmenkollen ski jump. A short tube ride from the city centre, this amazing and terrifying structure offers 360-degree views of Oslo, as well as the opportunity to stand at the starting point (scary). There is also a ski museum and in the summer a zip wire down the jump!
Visit the Vigeland sculpture park, which features the work of famous Norwegian artist Gustav Vigeland.
Spend an afternoon at Aker Brygge – a wharf in the city centre. There are some great bars, restaurants and shops and beautiful views across to the Akershus Fortress.
Take a stroll around the harbour and hike the Oslomarka trails in the summer.
Walk on the Oslo Opera House. The unusual design of this building means you can actually take a stroll on and over it. There are great views from the top of the city and the fjord and on a sunny day it's a stunning spot.
Head to the Munch Museet, a museum dedicated to the work of Edvard Munch, including his famous work 'The Scream'.
Visit the Viking Ship Museum on the Bygdøy peninsula. A compact museum that houses 3 Viking ships from around 800AD! It's a bargain with entry at 80kr (£6.50), and the fee includes entrance to The Historical Museum too.
Oslo is such a lovely city to visit at any time of the year, and the beautiful scenery and walks mean you don't have to spend a fortune when you're there. There is so much to do in the city you could easily spend a week exploring, and then there are all the islands to discover. I can't wait to head back and visit the city in the summer!