Mexico is a huge country and even with 3 weeks to travel around, it's tough to choose where to go and how to maximise your time. I am lucky enough to have spent quite a bit of time travelling across Mexico, and have since put together what I think is the perfect 3 week Mexico itinerary, incorporating beaches, cities and of course, delicious Mexican cuisine.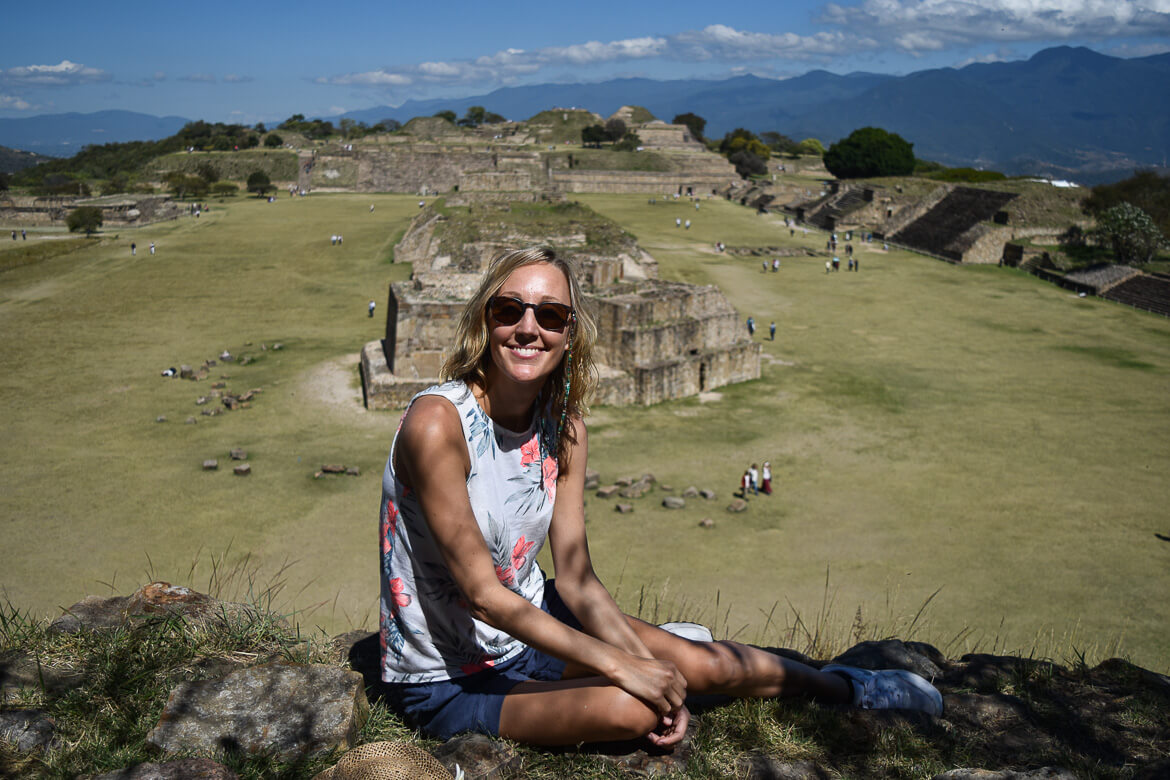 Disclosure: This article contains affiliate links. This means that if you click a link and purchase something I've recommended I may earn a small commission. This does not affect the price you pay but helps me to run this site. You can read my full affiliate disclosure here.
Mexico 3 Week Itinerary
This itinerary includes the capital city of Mexico City, beaches and history in the Yucatan Peninsula and food and culture in Oaxaca.
If you prefer to stick to one region, check out my 3 week Yucatan itinerary.
Day 1-3 Mexico City
Day 4-6 Oaxaca
Day 7-8 Tulum
Day 9-11 Bacalar
Day 12-13 Merida
Day 14 Chichen Itza
Day 15-16 Valladolid
Day 17-19 Isla Holbox
Day 20-21 Cancun
If you only have two weeks in Mexico, then I recommend either skipping the first two destinations or reducing your time in the Yucatan by skipping Cancun, Tulum and Merida.
Disclosure: This article contains affiliate links. This means that if you click a link and purchase something I've recommended I may earn a small commission. This does not affect the price you pay but helps me to run this site. You can read my full affiliate disclosure here.
Getting around Mexico
I travelled around Mexico via buses and by car as I was travelling for an extended period and I enjoy overland travel – checking out the places in between the destinations while en route. For this itinerary, however, I have included flights as you will no doubt want to maximise your time in each destination.
Driving in Mexico
I recommend hiring a rental car and driving for the Yucatan portion of this itinerary, however, if you prefer not to, it's easy to travel via buses.
It is a legal requirement to have liability insurance in Mexico, which can be purchased from a car hire car company. Make sure you have this when renting a car. There is a free breakdown service called Ángeles Verdes (Green Angels), they patrol the highways but you can also call them on 078.
Book a hire car in Mexico here.
Buses in Mexico
I travelled with most of the Mexican bus operators during my Mexico trip including ADO and Primera Plus, which operate in the Yucatan. You can buy tickets at the bus station or online.
Day 1-3 Mexico City
Fly into Mexico City and spend a few days exploring the Mexican capital.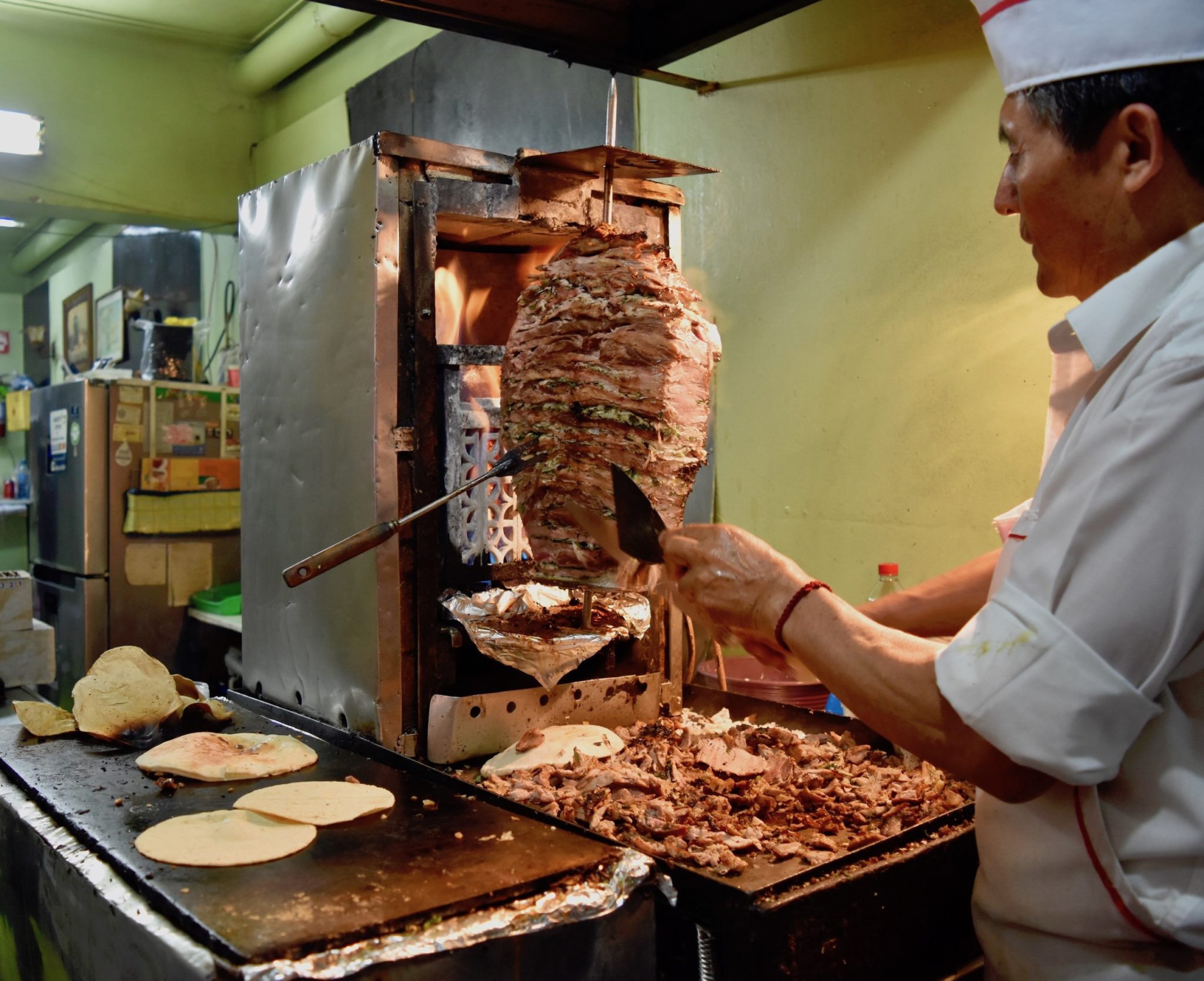 Things to Do in Mexico City
Head to Mexico City's Zocalo – the main square – which is the location of the original Aztec city, Tenochtitlan. It's also home to the Palacio Nacional (the presidential palace) and the Metropolitan Cathedral. You might also recognise it from the opening of the Spectre James Bond movie. For great views of the square, grab a drink at the La Terraza Restaurant at the Grand Hotel.
Take a walking tour of the historic centre.
Try some of the many different (and delicious) tacos on offer, including tacos al pastor, which originate from the city. Read our guide to tacos in Mexico City here.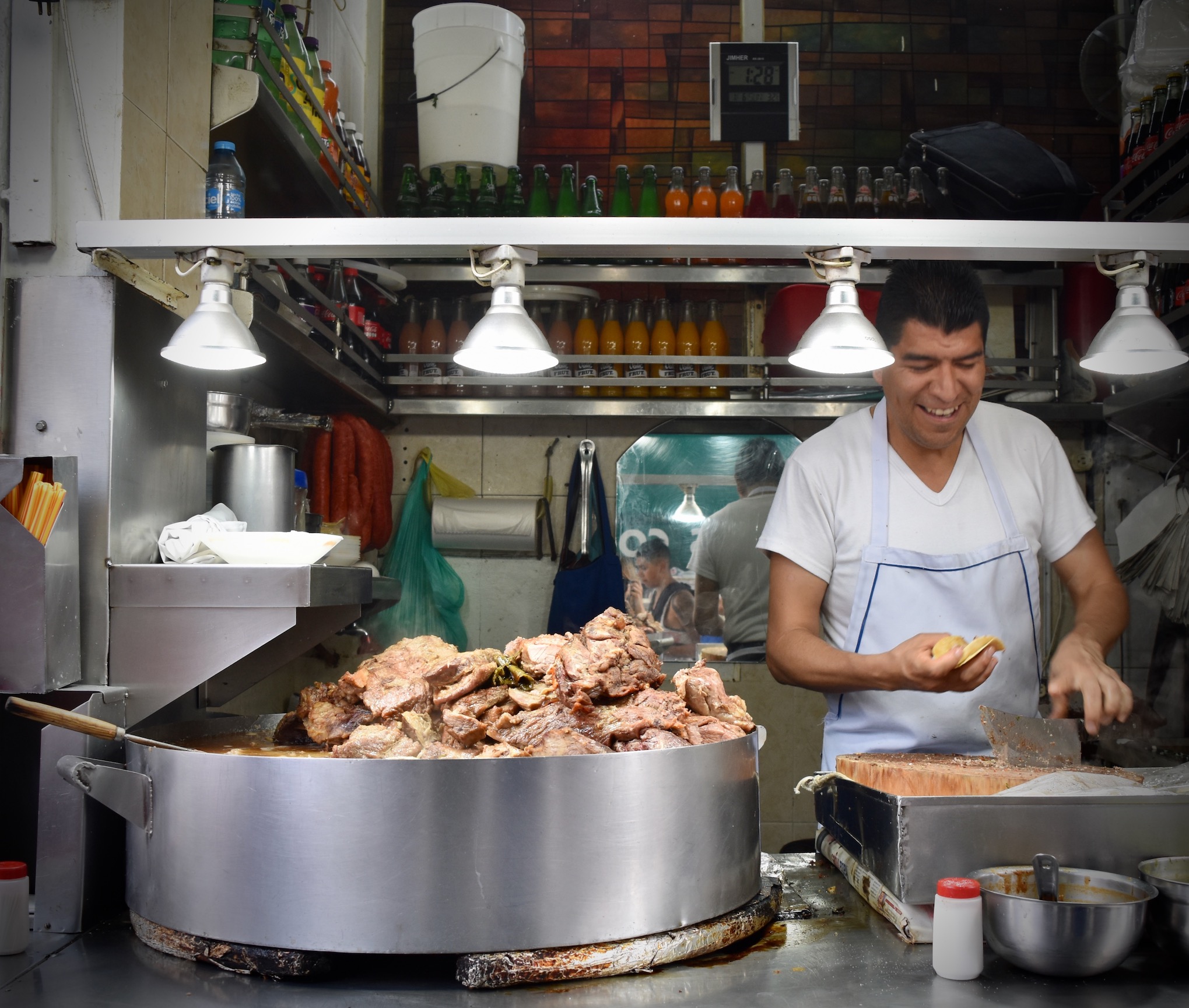 Take a trip to the Pyramids of Teotihuacán (an hour north of the city). You can visit by public bus or take a guided tour with transport.
Take a food tour. There are some great tours on offer, including foodie tours of the historic centre, Colonia Roma, Polanco or an evening tour of Mezcal and tacos.
Visit the Museo Nacional de Antropología (Anthropology Museum) and learn about the history of Mexico and the Indigenous people.
Explore the former home of Frida Kahlo, which is now a museum.
Watch a Lucha Libre wrestling match at Arena Coliseo
Wander Chapultepec Forest – the oldest and largest urban park in Latin America
Take a boat trip on the canals of Xochimilco – a World Heritage Site built by the Aztecs – full of colourful gondola-style boats.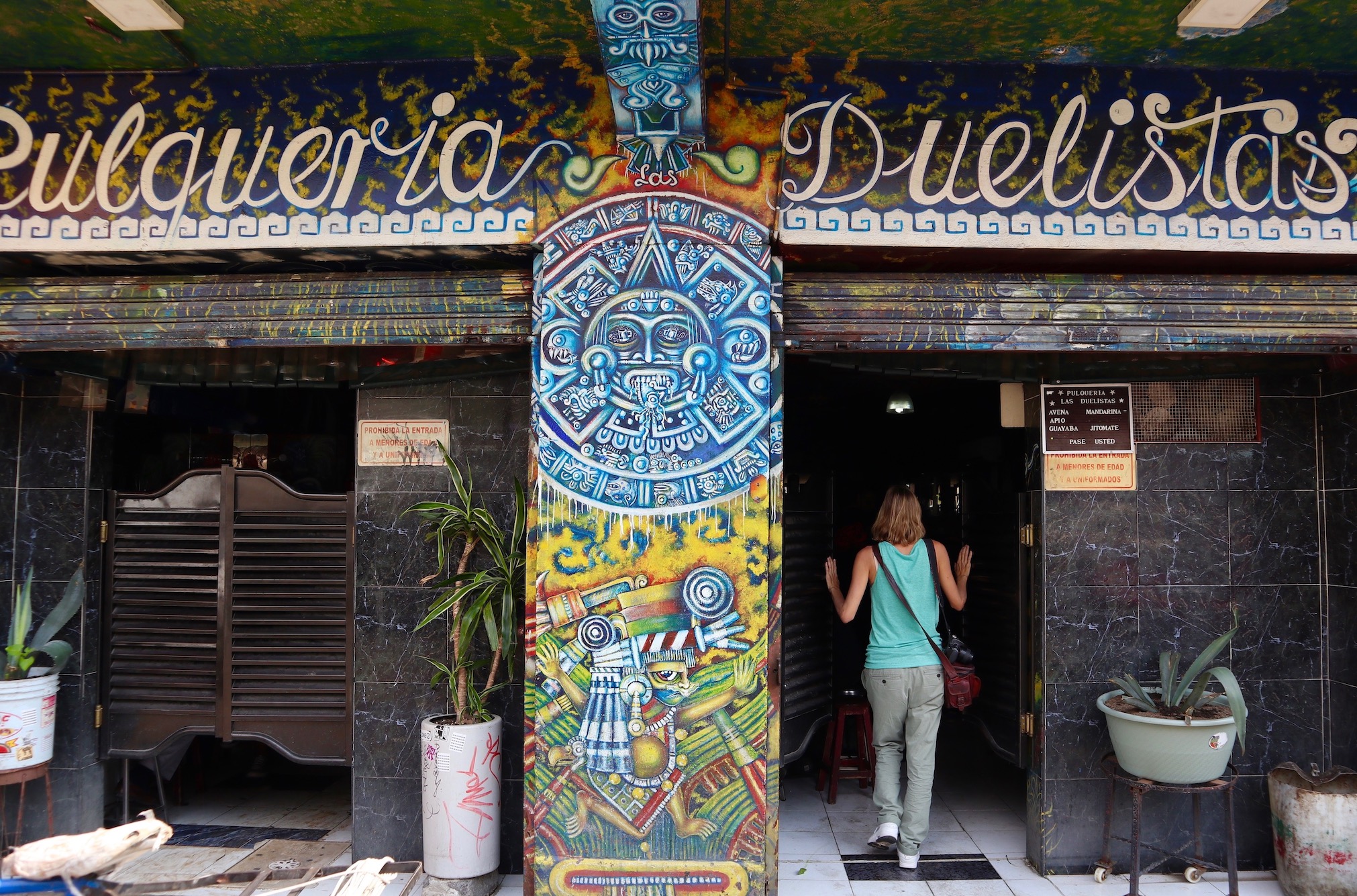 Where to Stay in Mexico City
Budget – HoM Balderas has dorm rooms and private rooms with shared bathrooms in the centre of Mexico City.
Mid-Range – Casa Lomah Hotel is a stylish accommodation overlooking Alameda Central Park. There is a lovely communal roof terrace and breakfast area.
Luxury – Gran Hotel Ciudad de Mexico is a 5-star hotel located in the Zocalo. In the centre is an incredible stained glass window – the fourth largest in the world, and it is worth visiting even if you don't stay there. Some of Spectre was filmed here too.
Find accommodation in Mexico City
Day 4-6 Oaxaca
From Mexico City, fly to Oaxaca (1 hour) or take the bus (7 hours). This is the largest city and capital of the state of the same name and has a rich cultural heritage and history.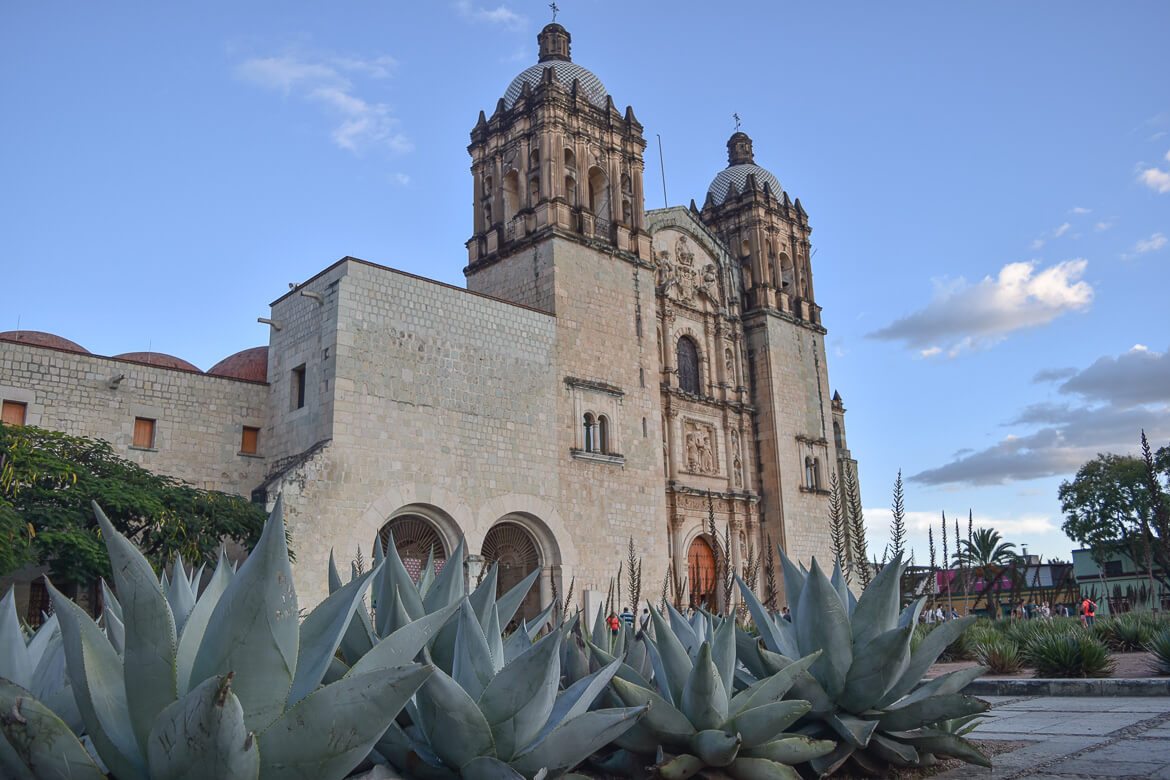 Things to Do in Oaxaca
Visit the ancient Zapotec ruins of Monte Albán, one of the most important archaeological sites in Mexico. Explore the pyramids, temples, and other structures that date back to around 500 BC. Take a tour with a guide or take a bus or taxi from Oaxaca and explore independently.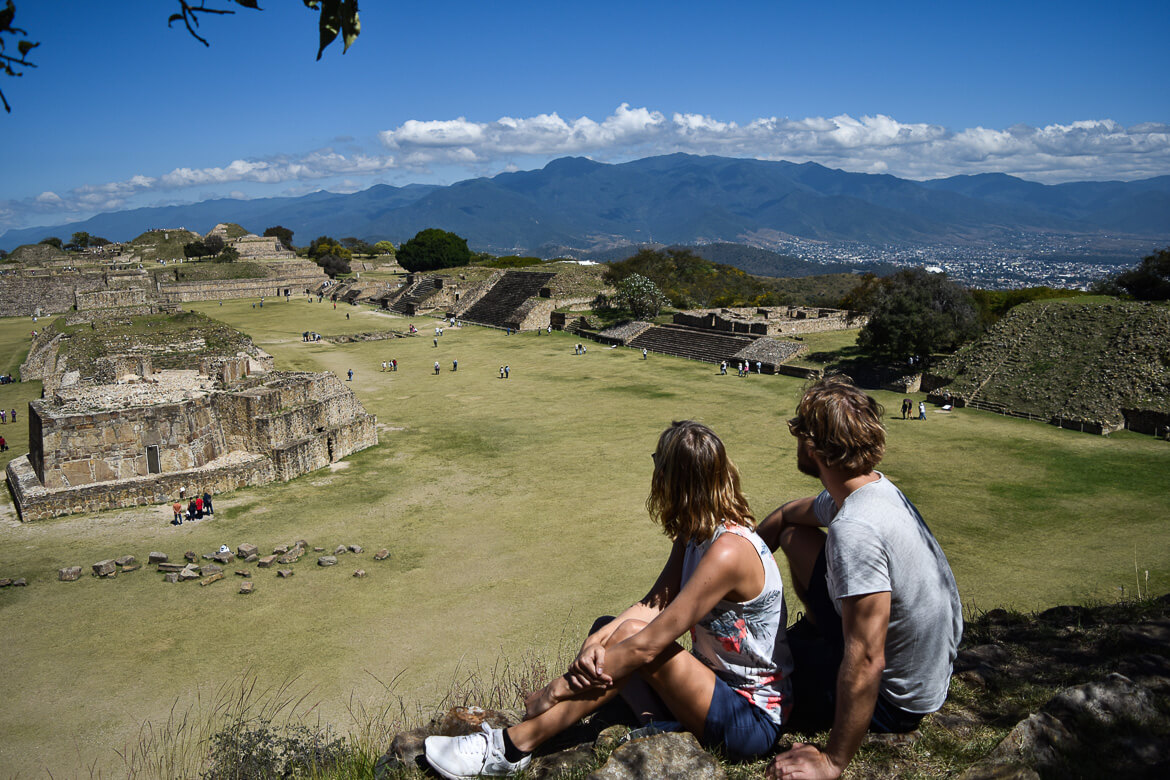 Walk through the colourful streets or take a walking tour of the city. Don't miss the beautiful historic centre with colonial buildings, churches, and museums.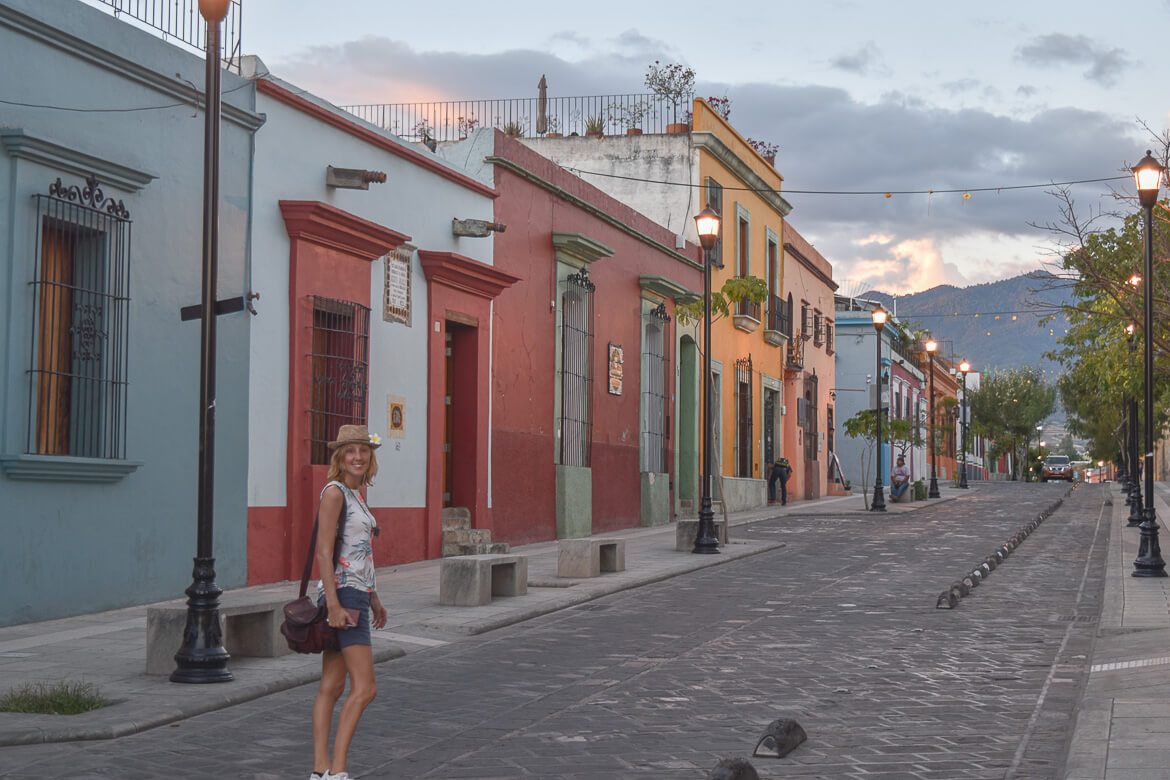 Discover Oaxacan cuisine including traditional dishes such as mole, tlayudas, and chapulines. Take a food tour to explore the local markets or a cooking course to learn how to make it for yourself.
Explore the city's excellent museums including Museo de las Culturas (the Museum of Oaxacan Cultures), the Rufino Tamayo Museum of Contemporary Art, Arquetopia Oaxaca International Artist Residency, Museo Textil de Oaxaca (The Textile Museum), and Museo Casa de Juarez.
Try Oaxacan chocolate. The artisanal chocolate tasting experience with La Autentica Chocolateria is well worth doing, part of a cooperative of chocolate producers and farmers in the region.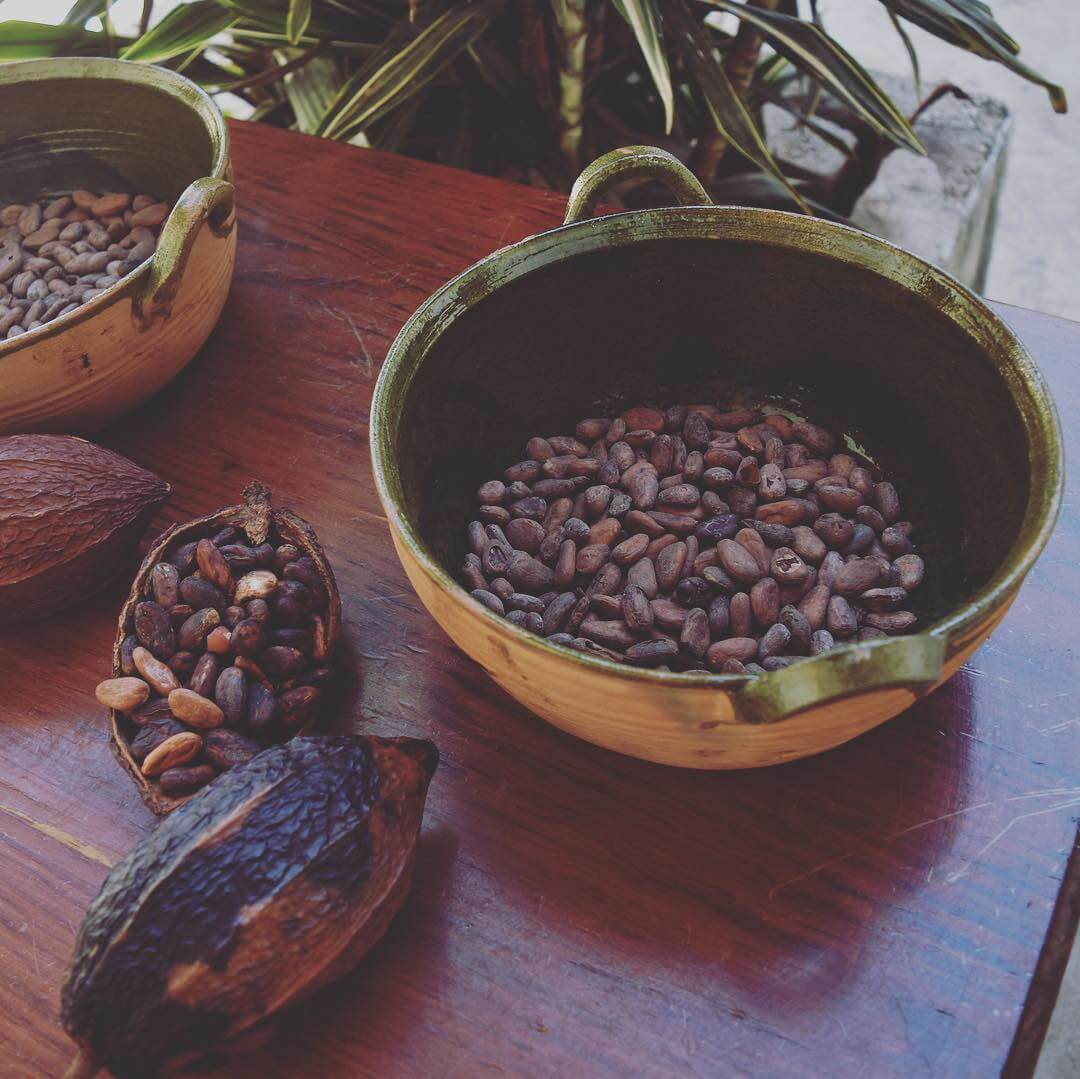 Try mezcal, a Mexican spirit made from the agave plant. More than 70% of mezcal is made in the state of Oaxaca, so the city is an excellent place to try it. I highly recommend spending an evening at Mezcalería In Situ, which offers a huge collection of Mezcal.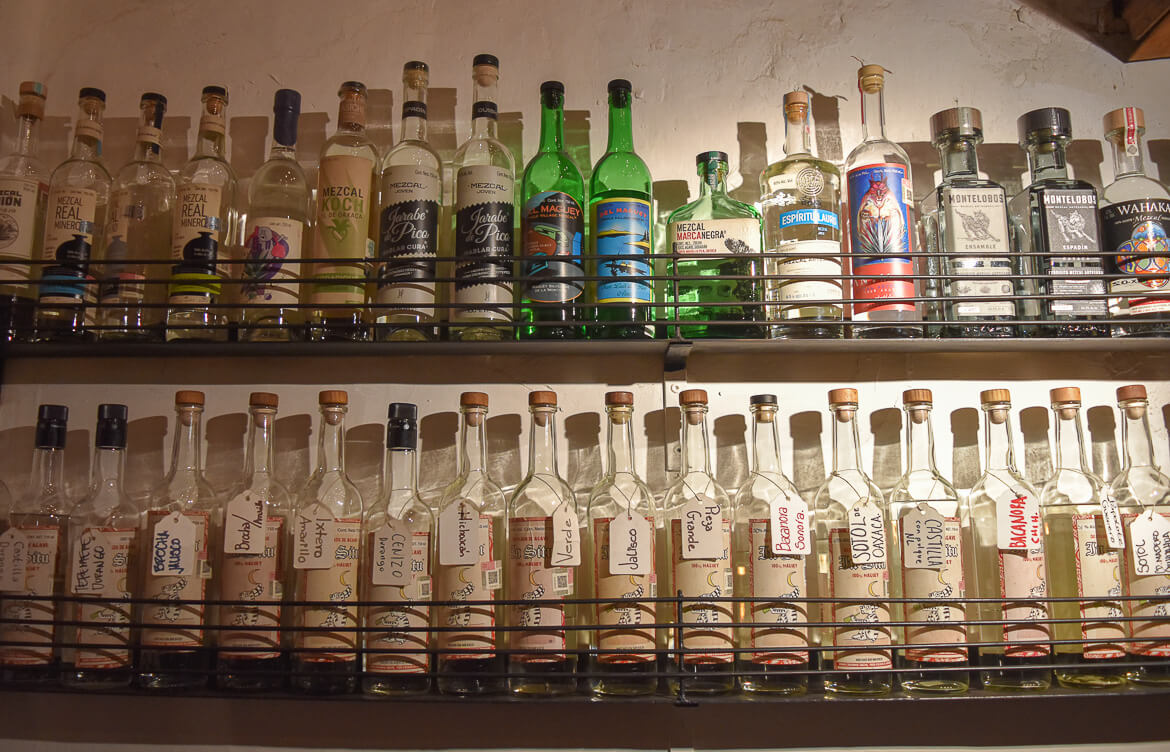 Visit Hierve el Agua – rock formations that look like waterfalls and natural springs and pools that you can swim in.
Where to Stay in Oaxaca
Budget – Hostal San Pueblo is located in the centre of Oaxaca City. Rooms have shared bathrooms and use of a shared kitchen and sun terrace.
Mid-Range – Hotel La Casona Oaxaca is set in a 19th-century property, one block from the Zocalo. The colonial-style building has a covered courtyard and an on-site restaurant that serves a buffet breakfast each morning.
Luxury – Pug Seal Oaxaca is a 5-star boutique hotel in the centre of Oaxaca City. There is a sun terrace and free bikes and free private parking for guests.
---
Day 7-8 Tulum
From Oaxaca, take a two-hour flight to Cancun. Pick up a rental car at the airport and drive two hours to Tulum. Or alternatively, take a bus from the airport if you don't want to drive.
I have to be honest here and say that I don't really love Tulum, it feels quite pretentious and is a lot more expensive than the other parts of Mexico we visited. However, it is worth a visit for a day or two, particularly to visit some of the nearby cenotes and have a bit of beach time.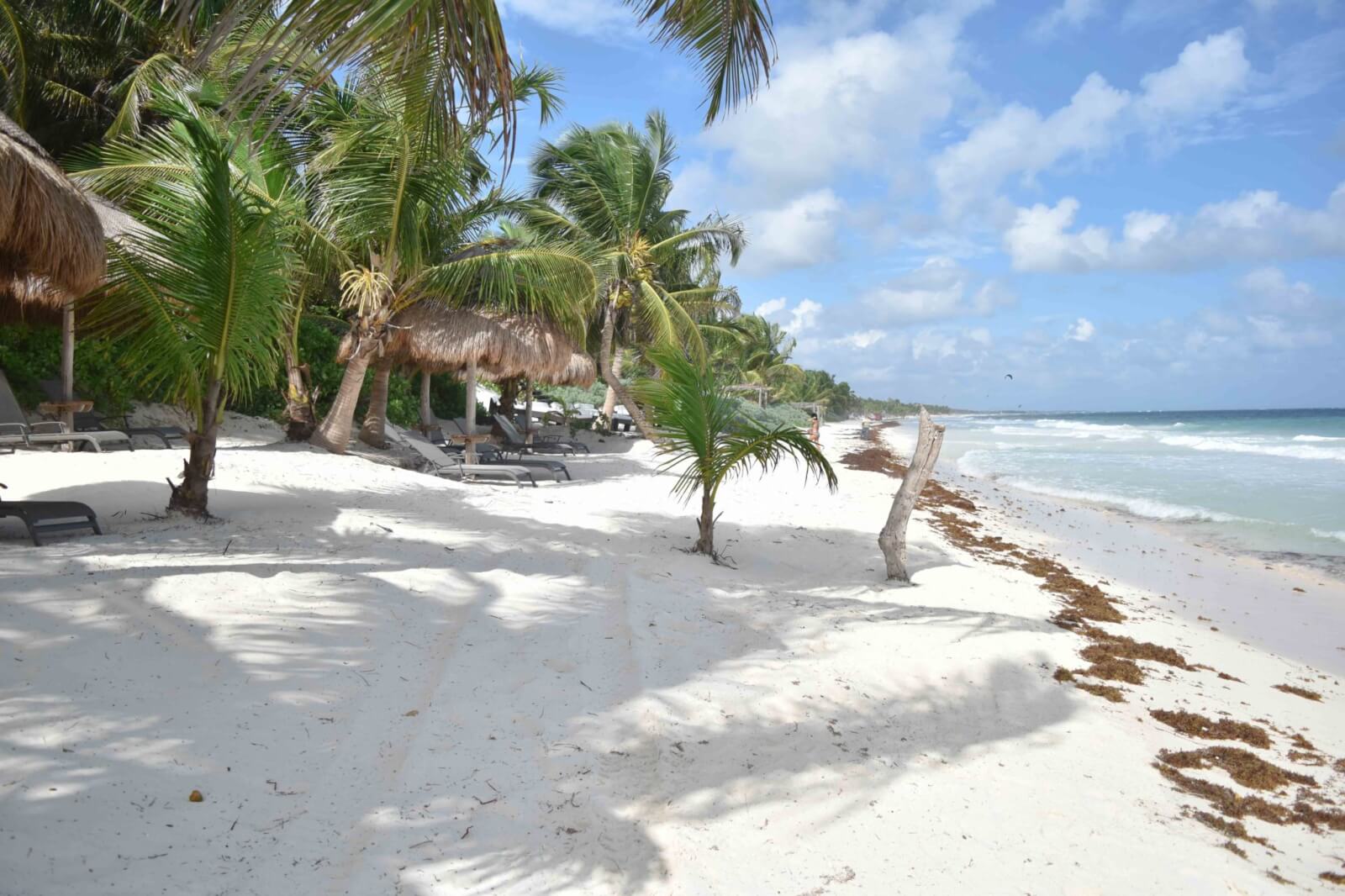 Things to Do in Tulum
Explore the Tulum Archaeological Site, the ruins of an ancient Mayan city overlooking the Caribbean Sea in the Tulum National Park.
Relax on one of the lovely beaches, such as Playa Paraíso, Playa Ruinas, and Playa Pescadores.
Explore the Sian Ka'an Biosphere Reserve, a protected area that's home to a wide variety of flora and fauna.
Take a dip or go diving in a cenote, a natural swimming hole formed by collapsed limestone caves. Popular spots include Gran Cenote, Cenote Dos Ojos, and Cenote Calavera.
Rent a bike or take a bike tour to explore the town and surrounding area.
Take a stroll through the Tulum Art Walk featuring murals, sculptures, and other artistic creations by local artists.
Learn to kite surf. Tulum is a popular spot for it and there are lots of kite surf companies here offering lessons and equipment hire.
Shop for locally made crafts, jewellery, clothing and other souvenirs at the Tulum Artisan Market.
Tulum is known for its yoga studios and retreats, so while you're here take a class in one of the many studios
Have a massage or facial in one of Tulum's excellent spas.
Enjoy a beer at one of the Tulum beach clubs.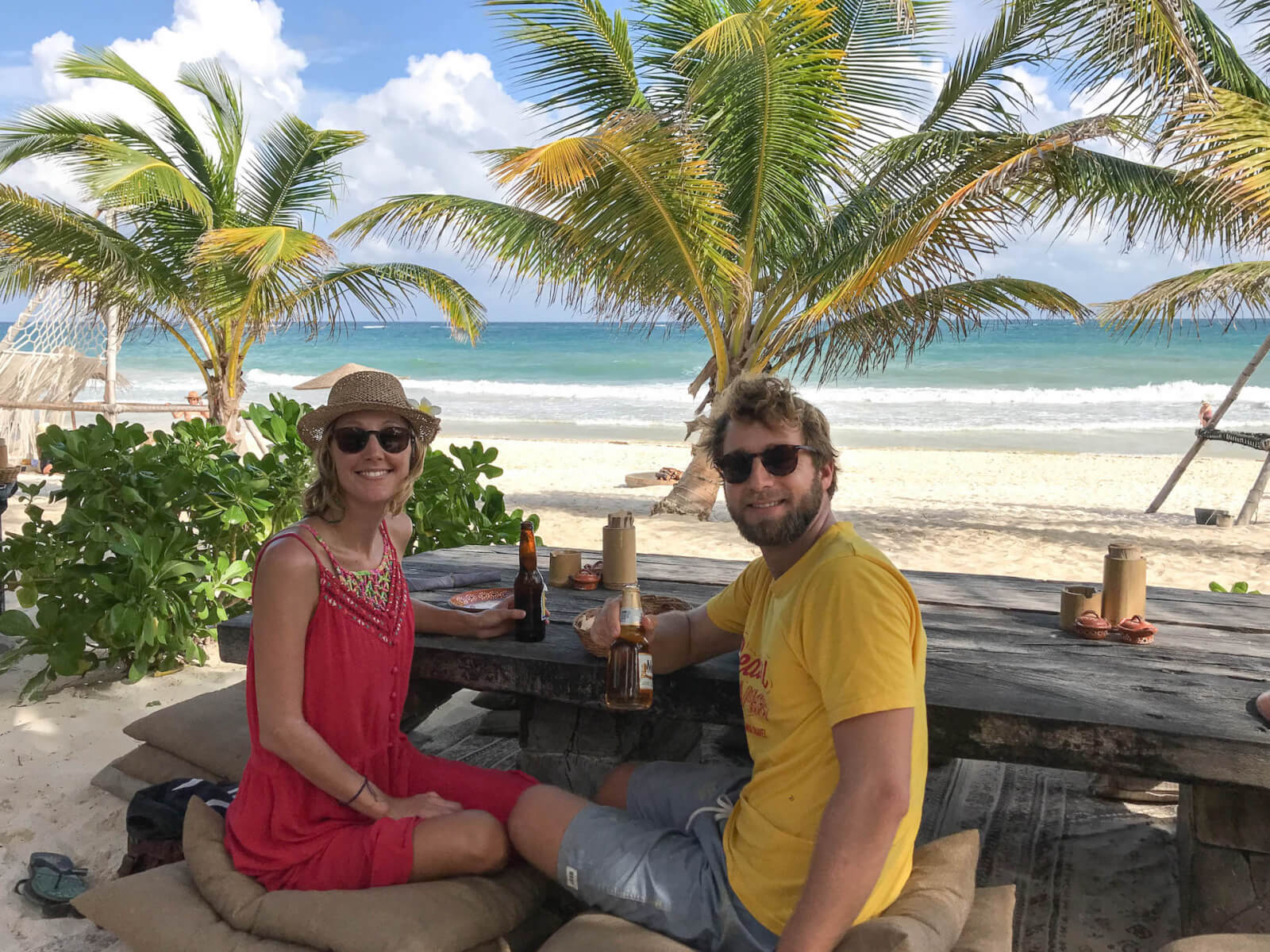 Where to Stay in Tulum
Budget – Located in the main town of Tulum (away from the beach), Casa Abanico is a lovely accommodation with private bathrooms and a shared kitchen, free parking and a sun terrace.
Mid-Range – Posada Lamar Tulum Beach Front and Pool has thatched bungalows with terraces and hammocks. Breakfast is included and there is free parking.
Luxury – Olas is right at the very end of Tulum Beach, next to the Biosphere Reserve. It's such a lovely quiet spot but still within walking distance of the bars and restaurants. The eco-resort, and is completely self-sufficient and is run on solar and using rain and groundwater. The breakfast is made with locally sourced produce and served on a table on the sand under the palm trees.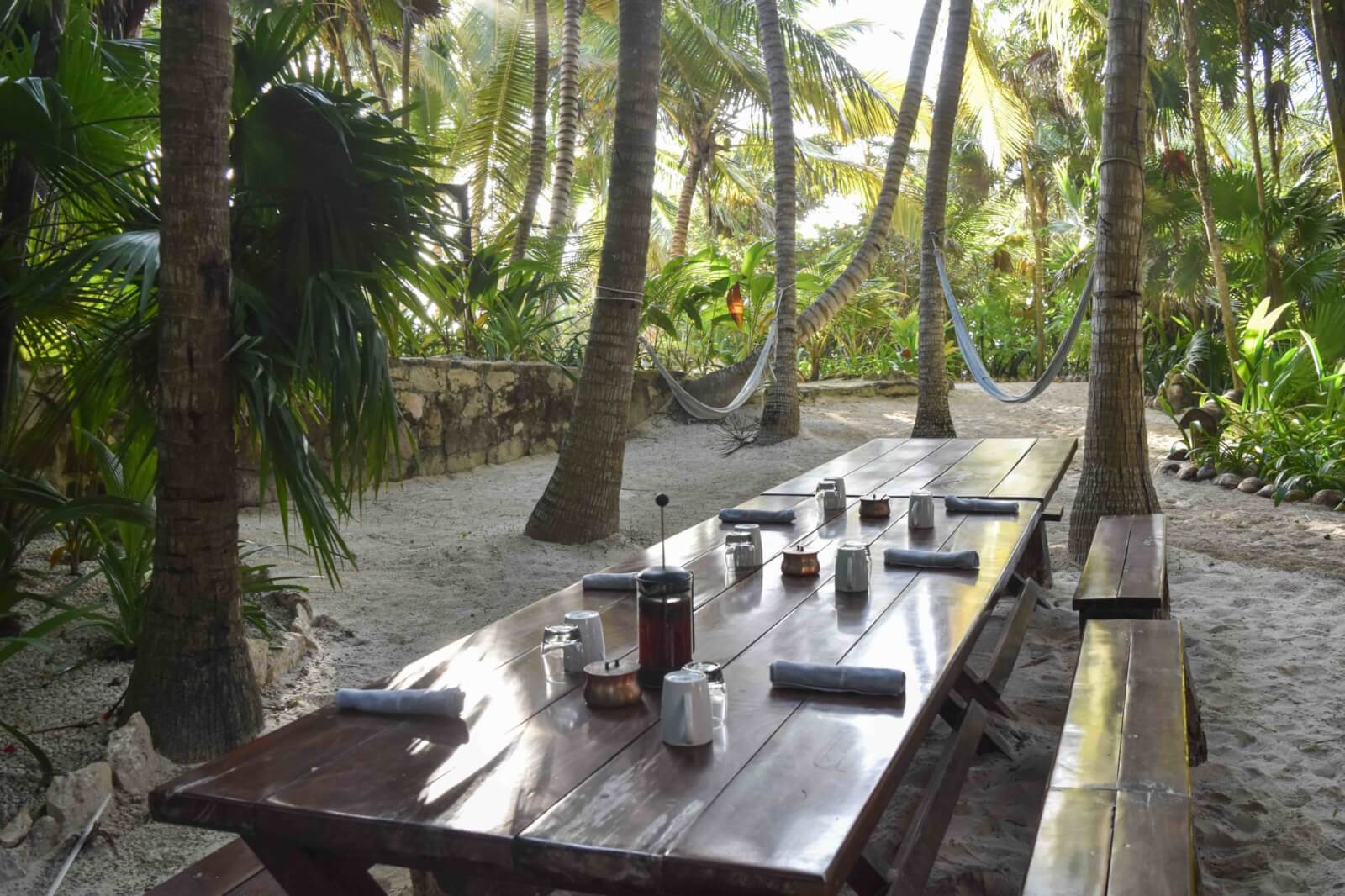 Day 9-11 Bacalar
Continue south two and a half hours drive to Bacalar. This town is situated on the Bacalar Lagoon, and incredible spot known as the lagoon of seven colours.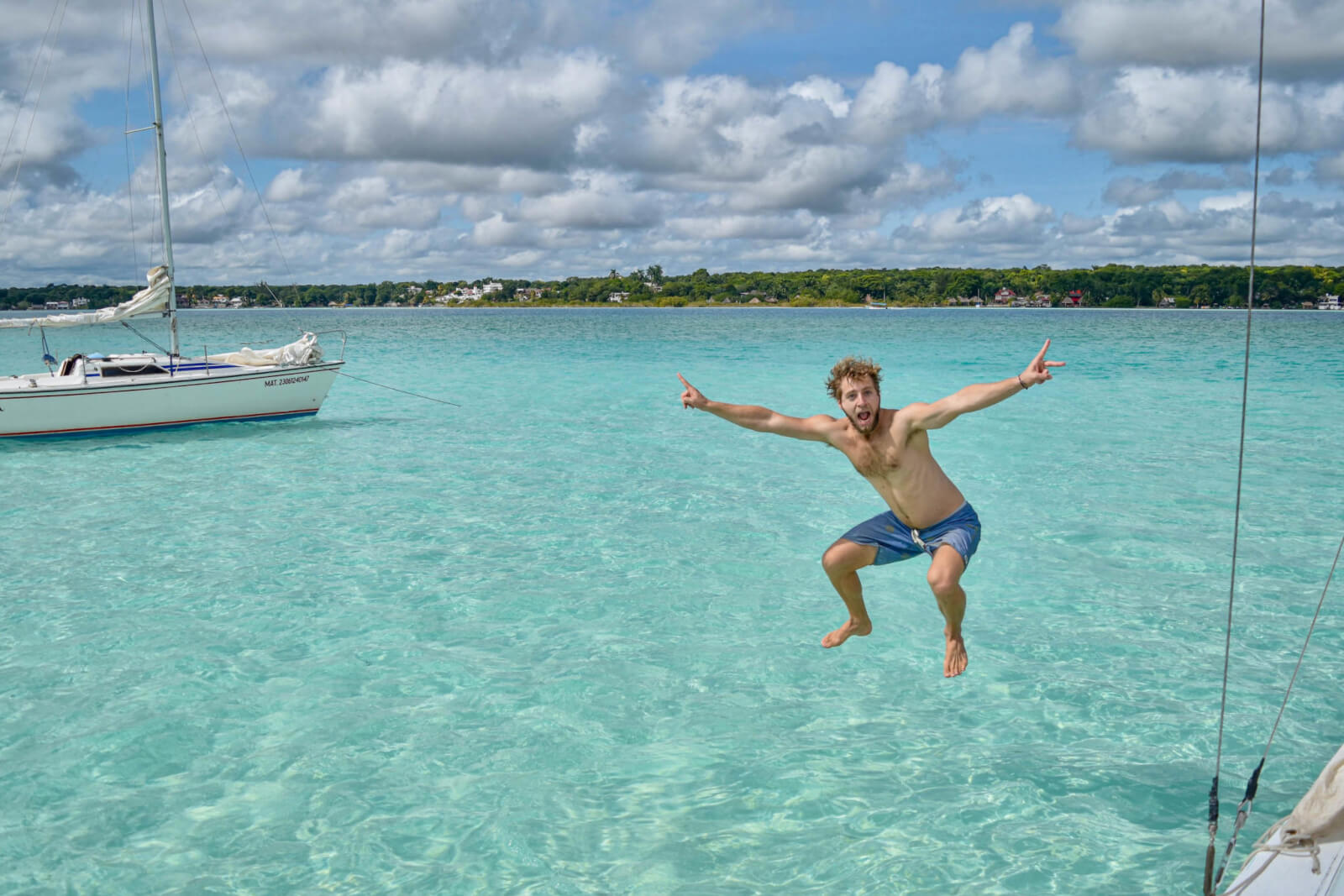 Things to Do in Bacalar
Take a boat tour of the lagoon. This was one of my favourite experiences in Mexico. The water is beautiful and you will get to swim in different areas of the lagoon and relax aboard the boat. Most tours include a visit to the Bacalar Shipwreck on the Pirates Channel (Canal de Los Piratas).
Visit the Fuerte de San Felipe, a historic fortress built in the 18th century to protect the town from pirates and other invaders. Explore the museum inside the fort, which showcases the history of Bacalar and the region.
Swim at Cenote Azul, a large open-air cenote that is over 90m deep.
Explore the Zocalo and the Parque Central, where you can find the San Joaquín Church.
Check out the local market for souvenirs and handmade crafts, including traditional textiles and jewellery.
Visit the nearby Mayan ruins of Kohunlich, Dzibanché and Kinichná, located in the jungle about an hour's drive from Bacalar. These archaeological sites feature impressive pyramids, temples, and other structures from the Mayan civilization.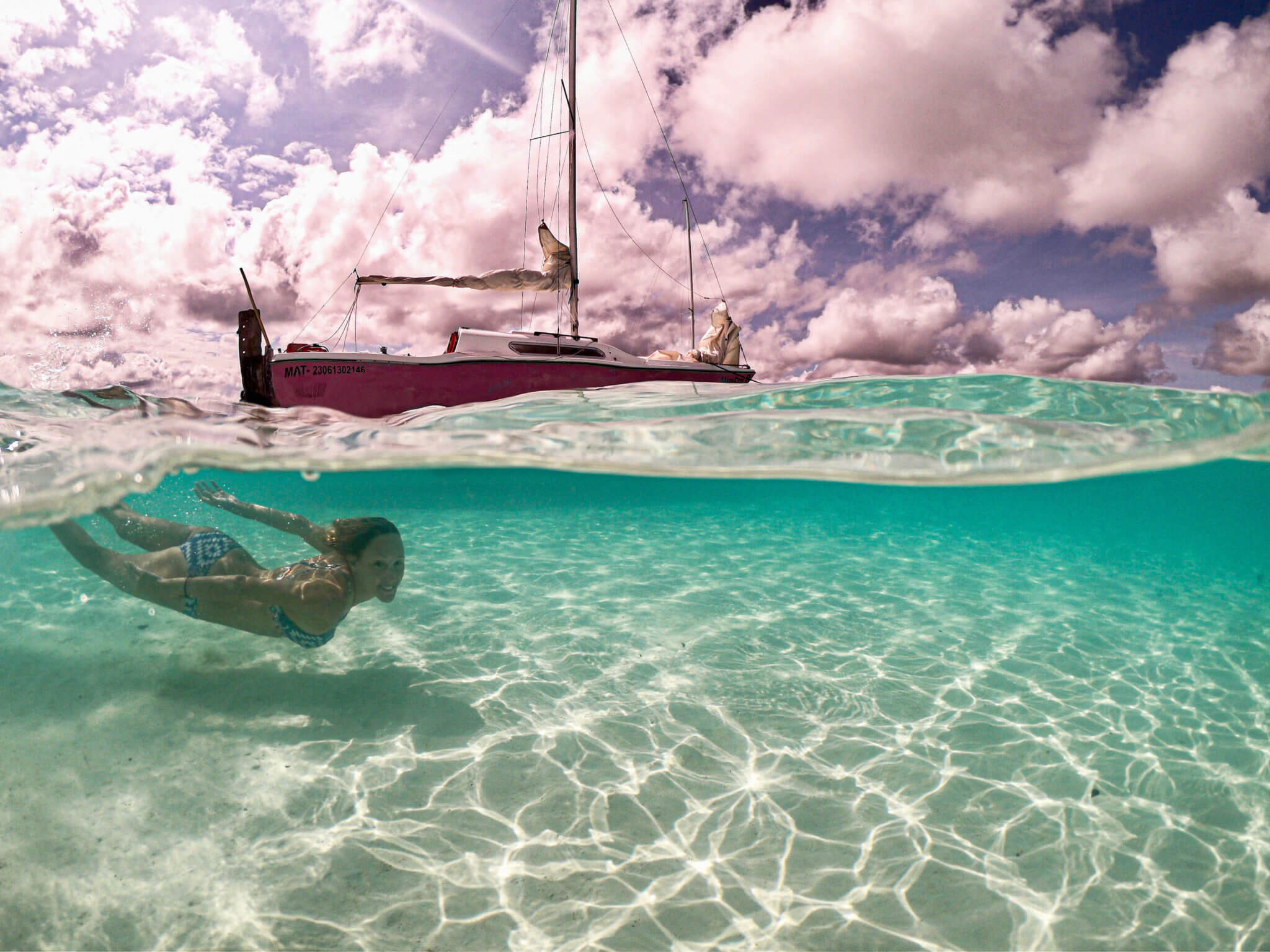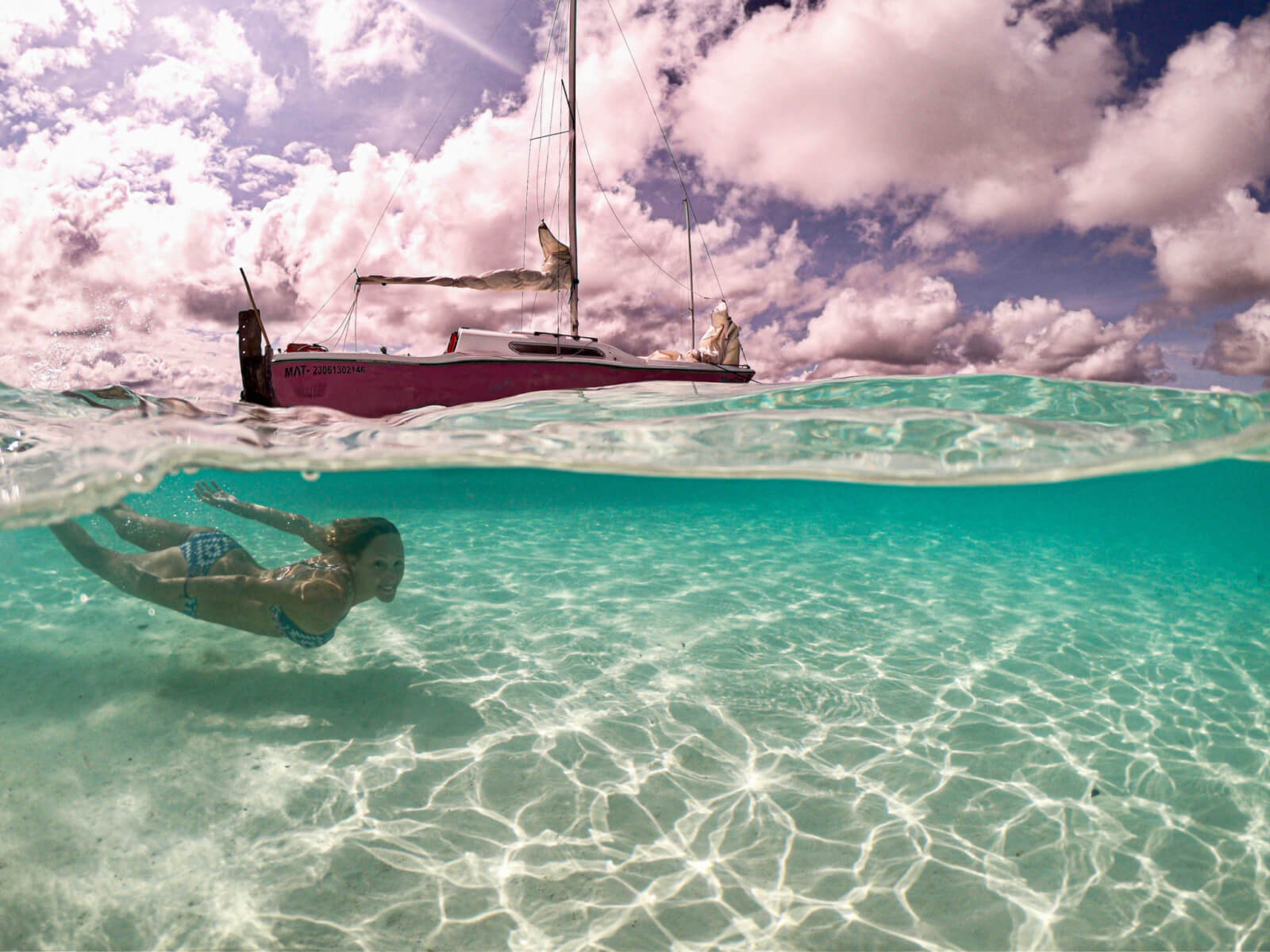 Where to Stay in Bacalar
Budget – Zayali Guest House has air conditioned rooms with private bathrooms and kitchenettes. There is a garden, a shared lounge and an outdoor swimming pool. Street parking is free.
Mid-Range – Hotel Makaabá Eco-Boutique has an incredible outdoor pool and terrace. Breakfast is included and there is a bar and restaurant on site, as well as free parking and bike hire.
Luxury – Hotel CasaBakal is a 5-star accommodation with a swimming pool overlooking the lagoon. There is a restaurant on site and breakfast and free parking is included.
---
Day 12-13 Merida
Today is the longest drive of the Mexico itinerary, four and a half hours to Merida. This is a busy city and the largest in the Yucatan peninsula. It's a great base for exploring cenotes and there are some excellent restaurants and bars.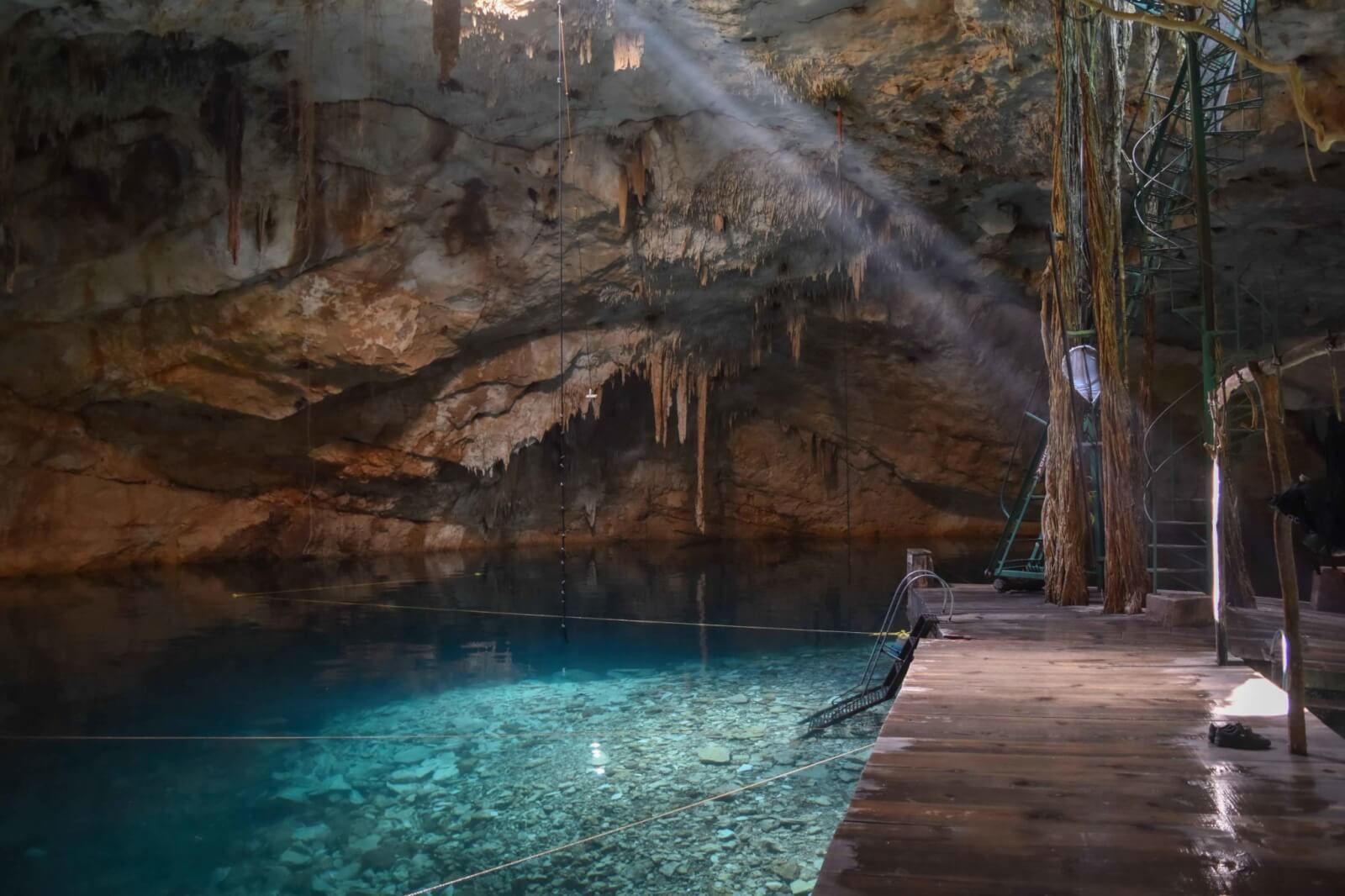 Things to Do in Merida
Visit some of the incredible cenotes in this part of the Yucatan peninsula. You can self-drive or join a tour. Highlights include:

Cenote Canunchen – a cave cenote with a rope swing
Cenote Bal-Min – A cave cenote filled with beautiful stalactites and stalagmites (you can't swim here).
Cenote Santa Rosa – A cave cenote with two platforms to jump off.
Cenote Tres Oches – a deep and narrow open cenote, accessed by a wooden ladder.

Take a Mexican cooking course. You will visit a local market to buy ingredients and then learn how to make Yucatan specialities.
Head to Mercado Lucas de Gálvez, one of the largest and oldest markets in Merida and try Yucatecan dishes like cochinita pibil, salbutes, and panuchos. Or take a guided street food tour to learn more about the dishes.
Take a free walking tour of the historic centre. (It's polite to tip the tour guide). They run daily from Santa Lucia Park. You can also take a private tour, which includes lots of local tips on where to eat and drink.
Visit the Gran Museo del Mundo Maya, a modern museum dedicated to the Mayan civilization.
Visit the iconic Cathedral of San Ildefonso, the oldest cathedral in the Americas, located in the heart of Merida's historic centre. Admire the impressive neoclassical facade and the intricate interior decoration, including murals and stained glass windows.
Take a stroll through the charming streets of Paseo de Montejo, lined with colonial mansions and European-style architecture and some lovely cafes. While here, visit the Palacio Cantón, a former government building now housing the Regional Museum of Anthropology and History.
Where to Eat and Drink in Merida
La Chaya Maya – A Merida institution – there are two restaurants, a two-minute walk from each other.
La Negrita Cantina – A great bar with live music
Pipiripau – A bar with a big courtyard
Mahalat – A cool speakeasy bar with great cocktails
Wayan'e – cheap and tasty tacos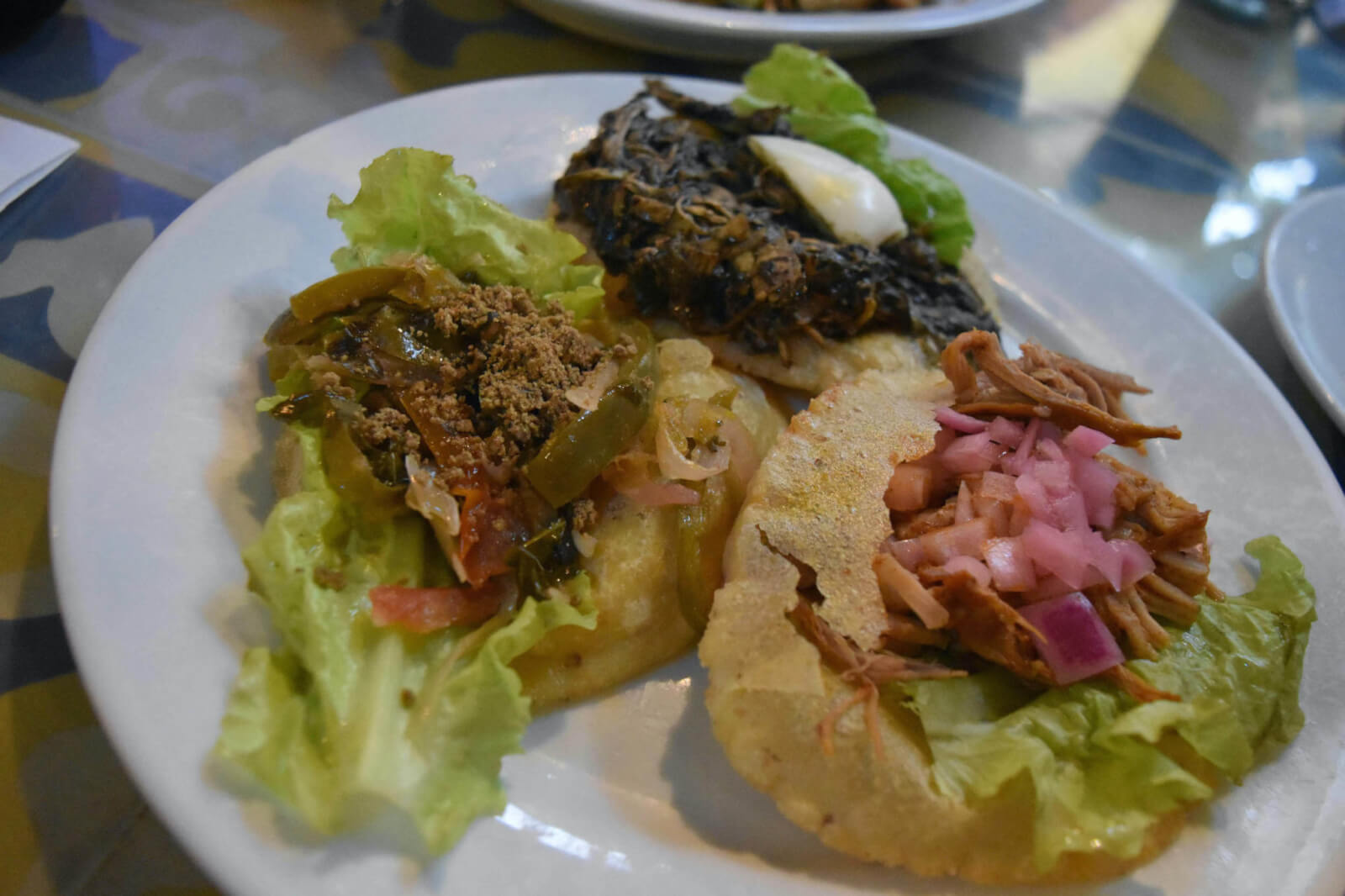 Where to Stay in Merida
Budget – Che Nomadas is a great adult-only hostel that has both dorms and private rooms. There is a large pool and they put on lots of activities including cooking classes and yoga. If you're a solo traveller this is a great place to meet people. It also has free parking.
Mid-Range – Hotel Caribe Merida Yucatan is located in the historic centre of Merida. Set in a beautiful 16th-century building with a swimming pool and bar and restaurant.
Luxury – Ya'ax Hotel Boutique is a 5-star hotel with an outdoor swimming pool, garden, terrace and restaurant. À la carte or American breakfast is included. There is free parking nearby.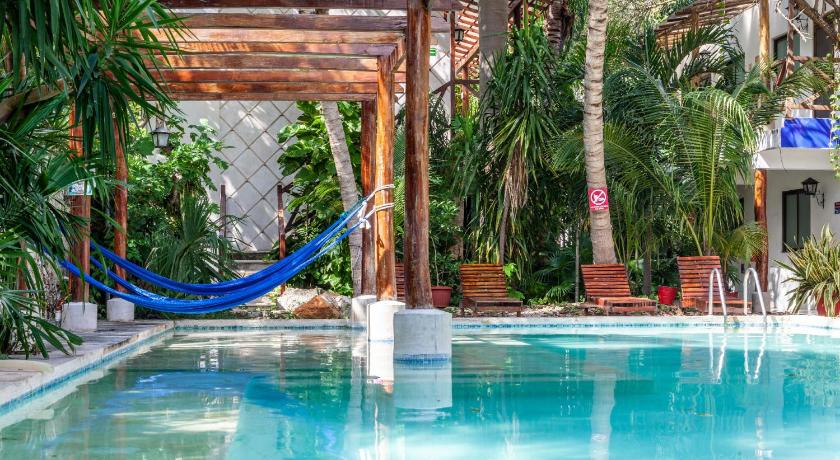 ---
Day 14 Chichen Itza via Izamal
Leave Merida and drive an hour to the town of Izamal, known as the "Yellow City" for its beautiful yellow Franciscan monastery and many other yellow buildings, as well as for being an important place of worship for the Mayans. It is one of Mexico's pueblos mágicos (magic towns) and is a mix of Mayan, Spanish Colonial and modern-day Mexican culture. Make sure you visit the impressive Convent of San Antonio de Padua – one of the oldest Catholic monasteries on the Americas Continent – built in 1561 on top of a Mayan pyramid.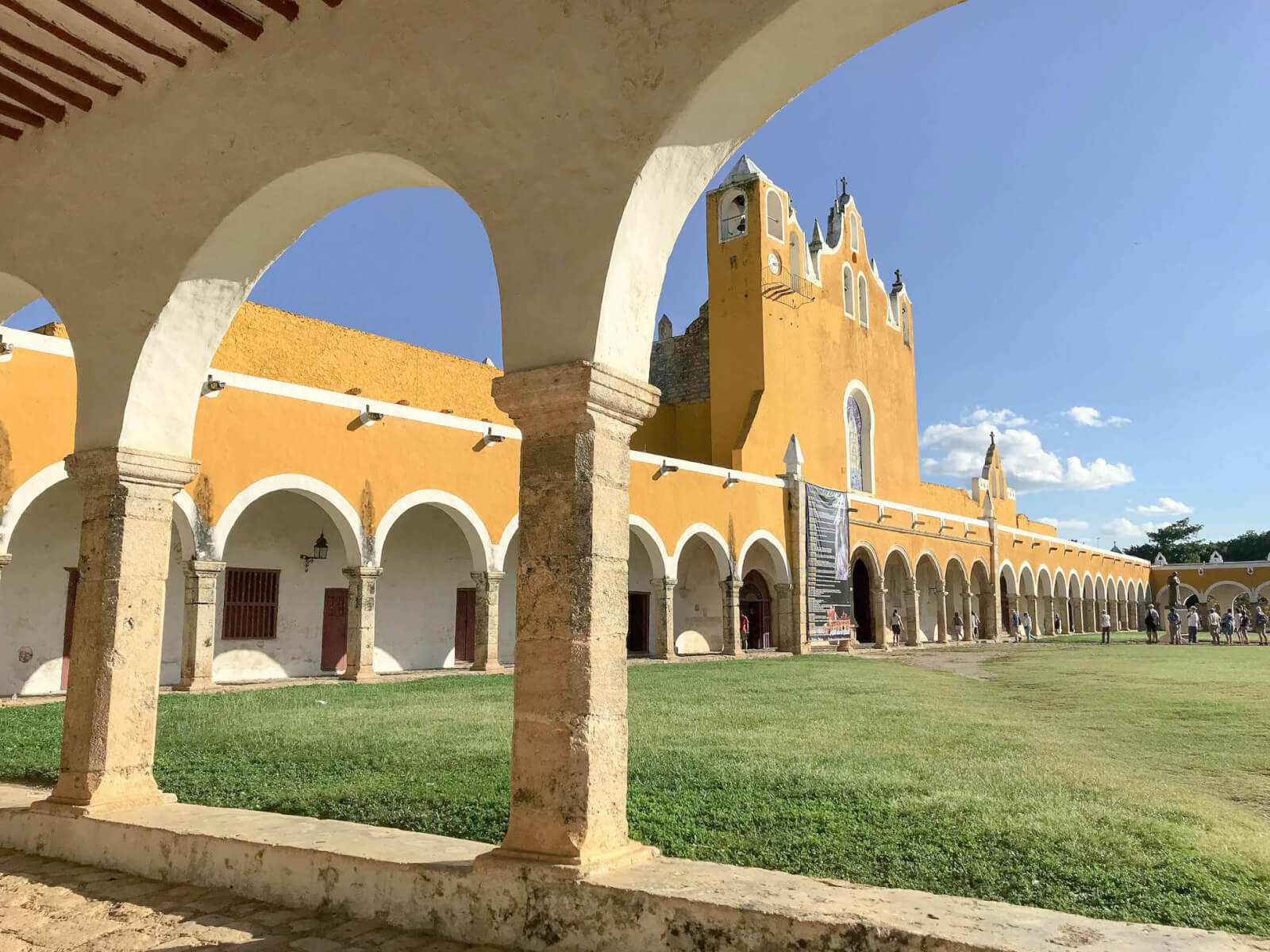 Then drive another hour to the famous Mayan ruins of Chichen Itza and the nearby town of Piste. I think it's worth spending the night here so you can get up really early the next day and be one of the first to arrive at the temples when they open. Chichen Itza is one of, if not the most popular tourist attractions in Mexico and it gets busy. It's a much nicer experience without the crowds (and better for photos too!).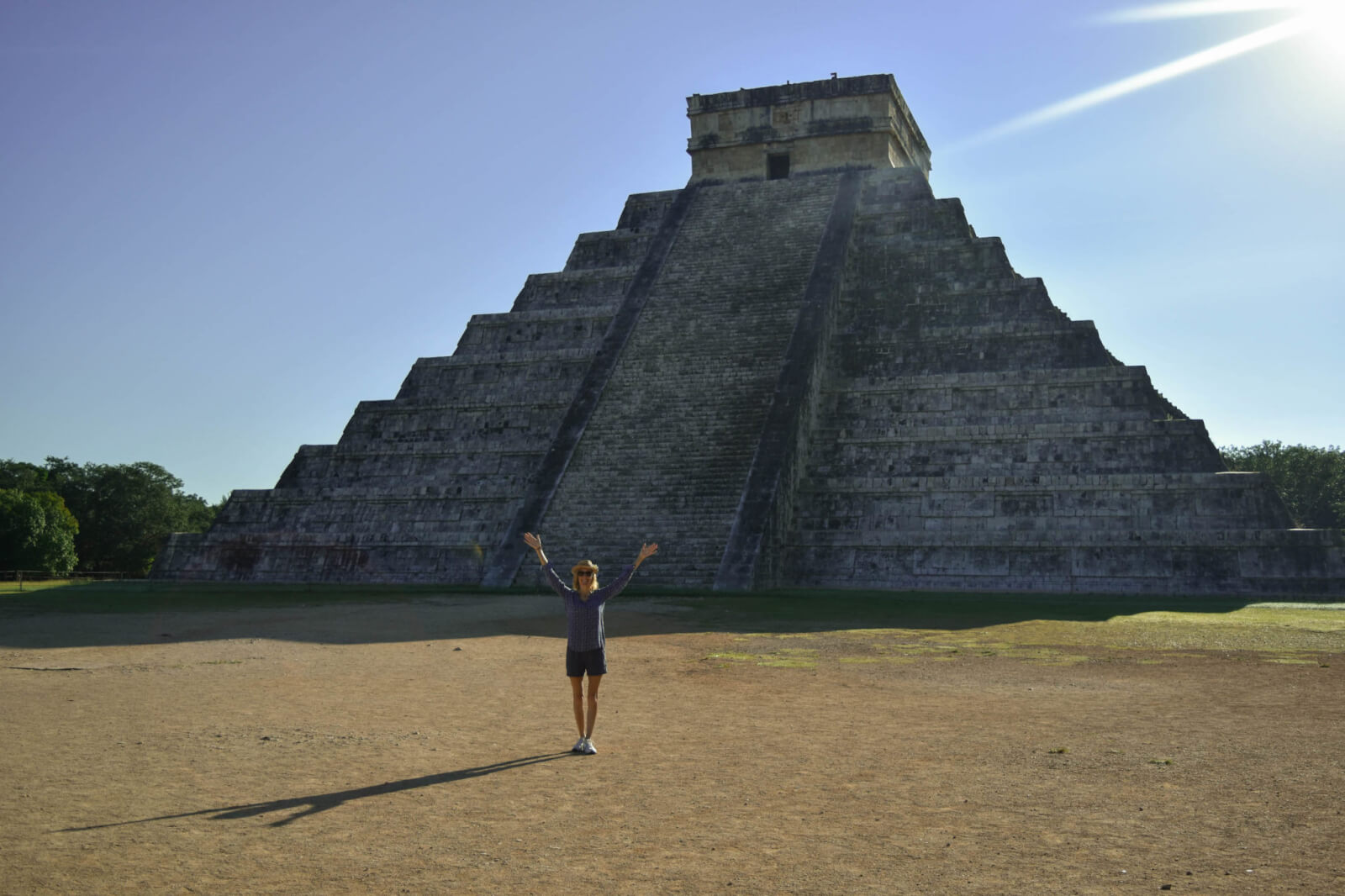 Where to Stay in Chichen Itza
Budget – La Casa de las Lunas is a simple accommodation with a pool in nearby Piste (a 4-minute drive to Chichen Itza). There is free parking and restaurants nearby.
Mid-Range – Villa Arqueologicas Chichen Itza is one of the closest hotels to Chichen Itza and is located within the archaeological site. It is surrounded by beautiful forest and with gorgeous outdoor pools and a spa. There is a restaurant and bar on-site and free parking.
Luxury – Hacienda Chichen Resort and Yaxkin Spa is an eco-friendly resort located next to Chichen Itza and even has a private entrance into the Mayan city. There is an outdoor swimming pool, a spa, a restaurant serving organic Mayan Fusion cuisine and free parking.
Find accommodation in Chichen Itza
Day 15-16 Valladolid
Continue on your Mexican road trip to Valladolid. A lovely little town with colourful narrow streets. This is another great base for exploring cenotes.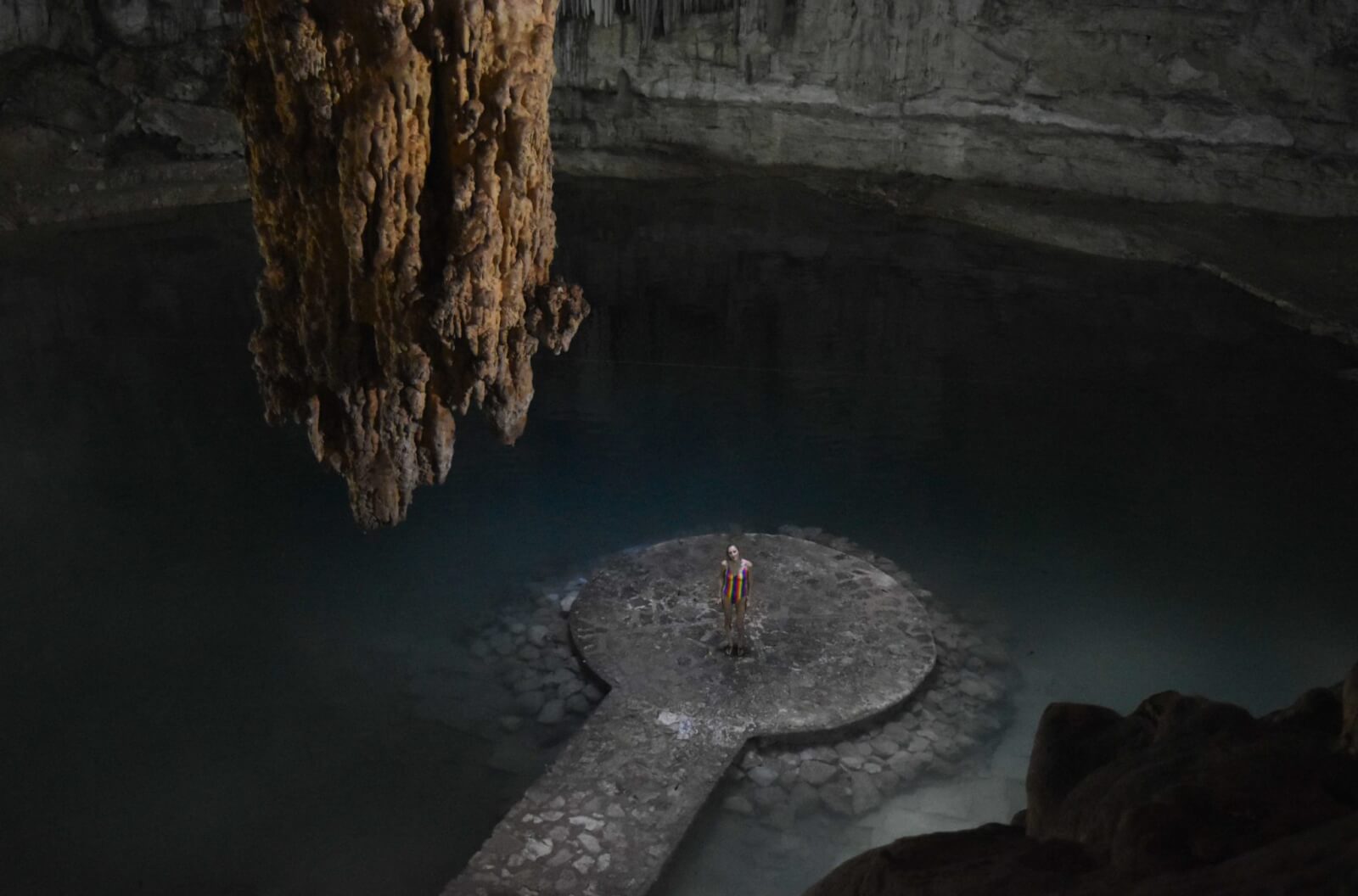 Things to Do in Valladolid
Visit Cenote Oxman. My favourite of all the cenotes I visited, with has an awesome rope swing. There are also steps in and out if you prefer, but we had a lot of fun launching ourselves into the water.
Visit Cenote Suytun. This famous cenote has a platform in the centre surrounded by water, and people queue to have their photo taken. For that reason I didn't love it, however, it is very beautiful and worth a visit.
Have a swim at Cenote Zaci, in the centre of Valladolid. The natural pool is surrounded by limestone formations and vegetation and if you're brave enough you can jump in from the 8m high platform.
Take a trip to the ancient Mayan ruins of Ek Balam. It's much quieter than many of the other archaeological sites and only 30 minutes drive from Valladolid. You can climb Climb the Acropolis, the highest structure in the site, and enjoy the panoramic views of the jungle. Cenote X'canche is next door, for a swim afterwards.
Explore the Convent of San Bernardino de Siena, a 16th-century Franciscan monastery. There is a museum inside telling the history and art of the Franciscan order in the region and in the evenings, a light show.
Visit the Iglesia de San Servacio (Church of San Servacio) in Valladolid's Zocalo, dating back to 1705.
Watch traditional Jarana Dance in the Zocalo each evening from 5:30pm. (Free to watch but tips encouraged).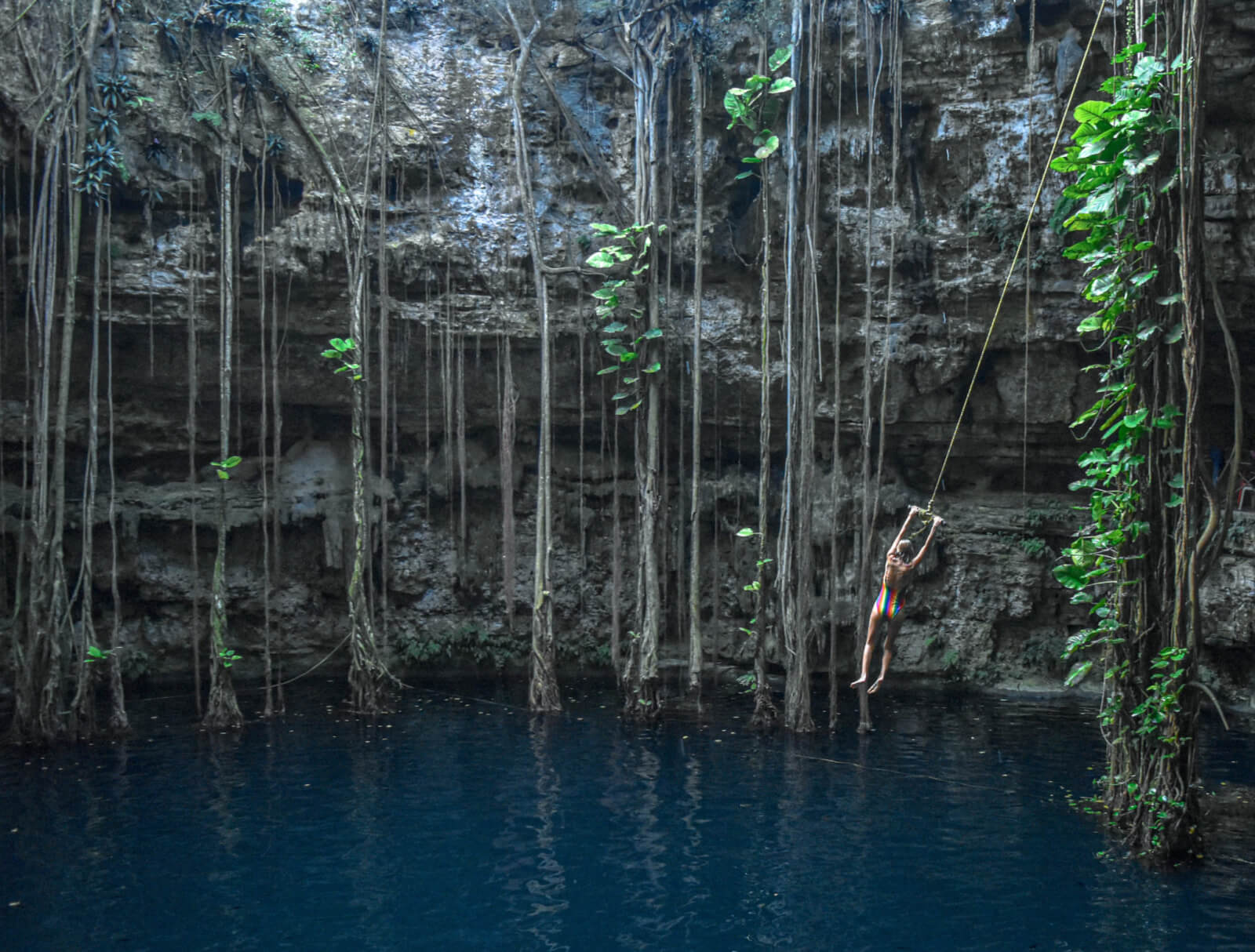 Where to Stay in Valladolid
Budget – Hotel Casa Rico is a 2-star accommodation with a terrace, shared lounge and swimming pool. Rooms have private bathrooms. There is free street parking nearby.
Mid-Range – 4-star Hotel Colonial Zaci has a shared garden, lounge and terrace, located a block from the Zocalo. There is free private parking.
Luxury – Hotel Mesón del Marqués is set in a Colonial 17-century house next to Francisco Cantón Park in the centre of Valladolid. The 5 star hotel has an à la carte restaurant, outdoor pool and free parking.
Find accommodation in Valladolid
---
Day 17-19 Isla Holbox
From Valladolid drive north to the town of Chiquilá, for the Holbox ferry. Cars aren't allowed on Holbox Island, so you will need to park your car in one of the car parks near the dock. These are monitored by security guards. Once there, you can get around the island on foot or by bicycle/golf buggy taxi.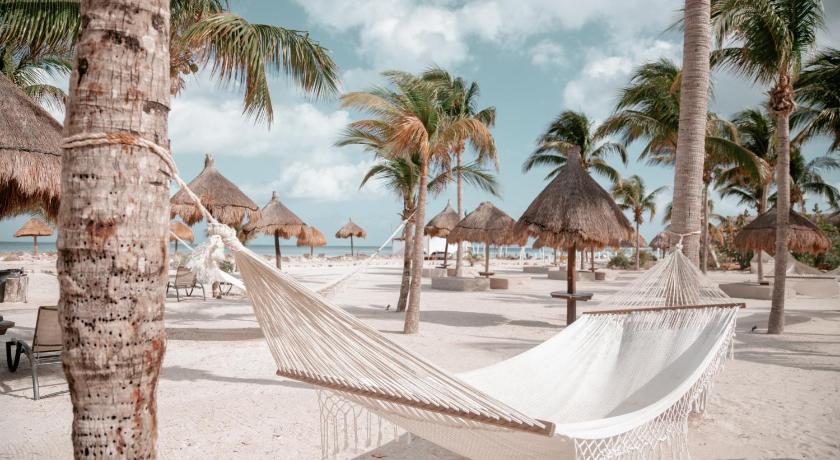 ---
Things to Do in Isla Holbox
Take a tour to see the island's stunning bioluminescent waters. The best time of year to do this is June, July, August and September and avoid the full moon if possible.
Take the Three Islands Tour and visit Isla Pájaros (Birds Island), Isla Pasión (Passion Island), and the Yalahau Cenote (Ojo de Agua)
Relax on the island's beautiful beaches including Punta Coco and Playa Holbox.
Go kayaking through the mangrove forest and spot a variety of bird species including flamingos and sometimes a crocodile or two.
Take a yoga or meditation class on the beach or in one of the island's many yoga studios.
Try some of the island's delicious seafood.
Where to Stay in Isla Holbox
Budget – 3-star Casa Chujuk has air-conditioned rooms with private bathrooms and free WiFi. There is a garden and an outdoor swimming pool.
Mid-Range – Family run Casa Mech is a family run is for adults only, with an outdoor swimming pool, a garden and a terrace. The secluded accommodation is only 400m from Playa Holbox.
Luxury – Hotel Para Ti is an adults only 4-star accommodation with an outdoor swimming pool, garden, a terrace and a bar, 300 m from Playa Holbox. Continental breakfast is included.
Find accommodation in Isla Holbox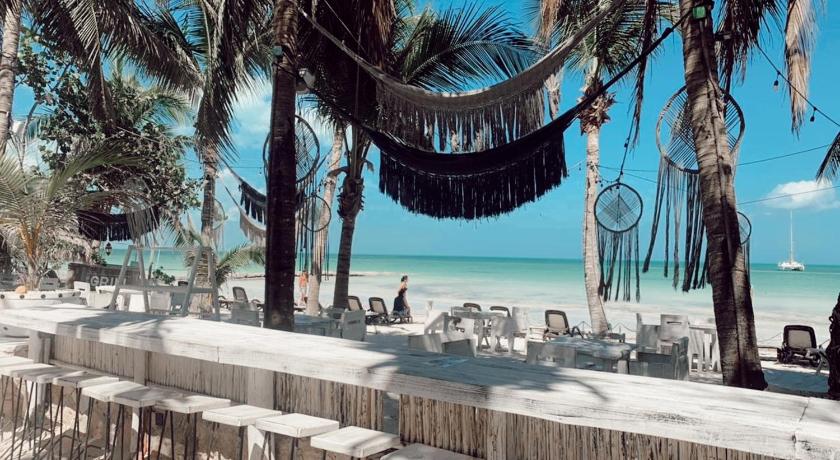 ---
Day 20-21 Cancun
Take the ferry back to Chiquilá and drive to your final destination – Cancun. This is a very touristy area and not really the place to experience authentic Mexico, so I recommend just spending one night here in order to get your flight the following day. Having said that, if you fancy a little bit of luxury there are some lovely hotels in the area and also some excellent diving.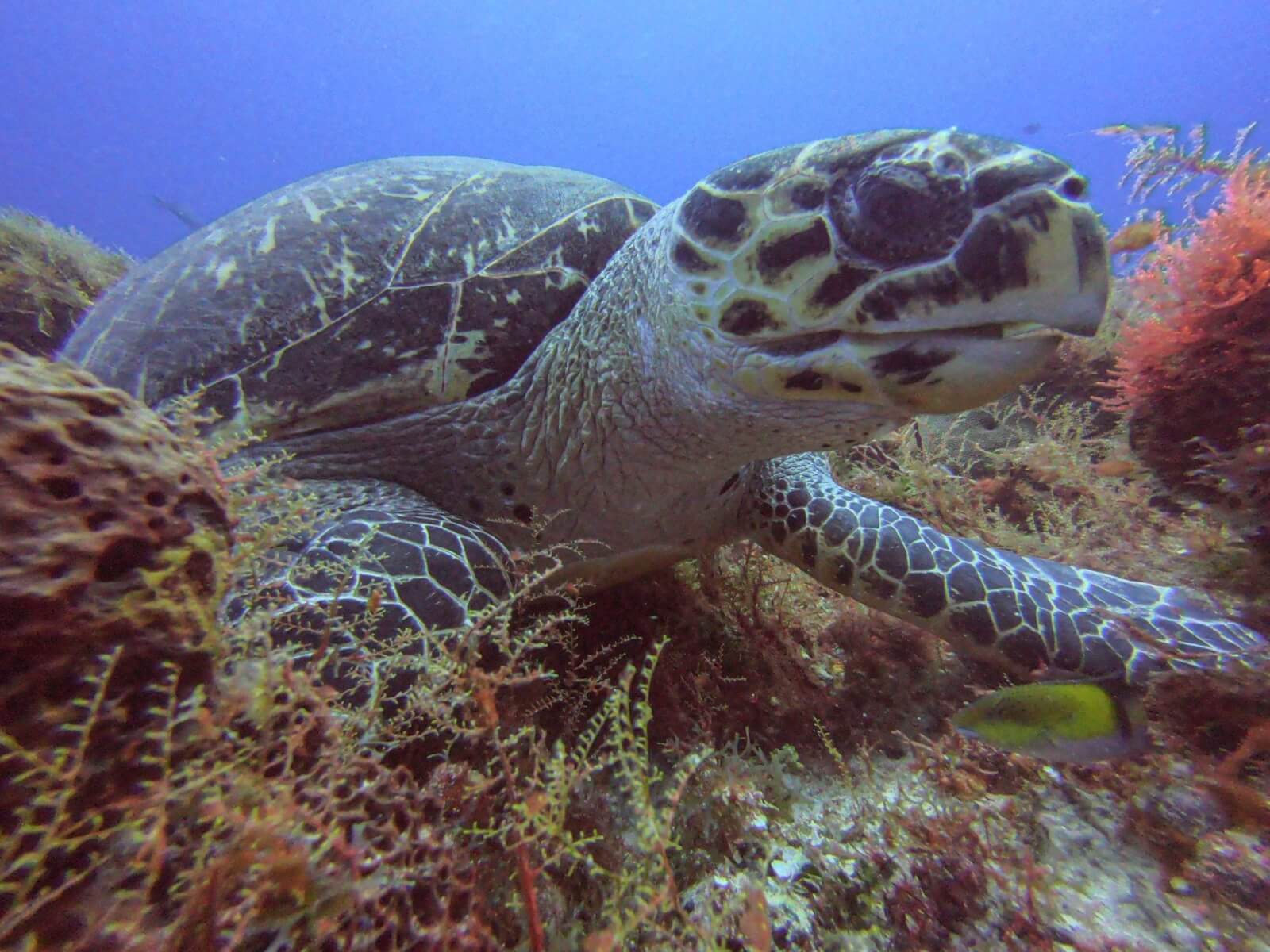 Things to Do in Cancun
Relax on one of Cancun's beautiful white sand beaches, such as Playa Delfines, Playa Tortugas, Playa Forum or Playa Chac Mool.
Go snorkelling or scuba diving on the Mesoamerican Barrier Reef (also known as the Great Mayan Reef, the second-largest coral reef system in the world.
Musa – the Underwater Museum is located on the reef, with one site – Punta Nizuc – located at the end of Cancun's hotel zone. Snorkellers can see 28 MUSA sculptures in water of just 4m depth. You must book a tour to visit the museum.
Visit Xcaret, an eco-archaeological park located just south of Cancun with over 50 natural and cultural attractions, including cenotes and rivers to swim and kayak in, as well as the opportunity to experience Mexican culture through traditional dances, music, and food.
Head downtown and sample local Mexican food at the street stalls and small shops and have a wander in Parque Las Palapas.
While here, visit Mercado 28 (Market 28) to buy souvenirs and local crafts including textiles, leather and pottery.
Take a catamaran trip to Isla Mujeres. There is excellent snorkelling around the island and you'll get a chance to explore the island as well as enjoy lunch on board.
Go zip-lining through the jungle. There are multiple places to do this around Cancun and it's one of the most popular activities in the area. There are plenty of tours that combine the experience with other outdoor adventures like ATV off-roading.
Swim in one of the cenotes close to Cancun. A 30 minute drive away is the Ruta De Cenotes (Cenote Route), where you can find Cenote La Noria, Verde Lucero, Cenote Mojarras, and Cenote Selvatica.
Party in one of the nightclubs, such as Coco Bongo (featuring acrobats, shows, bands and DJs), The City Nightclub, Mandala Beach Club and D'Cave.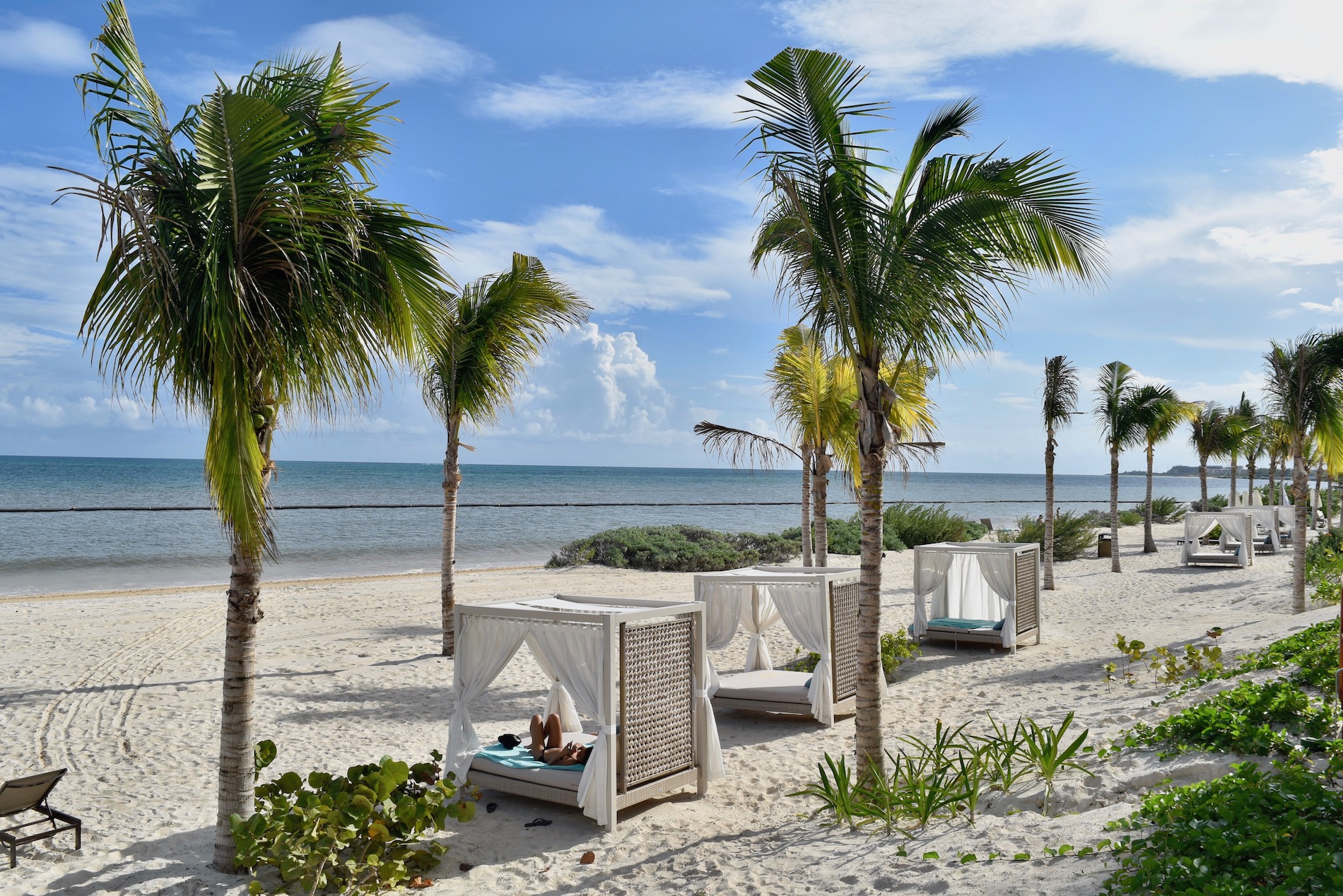 Where to Stay in Cancun
Budget – Bed and Breakfast Pecarí is situated in Downtown Cancun with lots of great eateries and Mercado 28 within easy walking distance. There is a pool and the beach is 3km away. All rooms have air conditioning and free parking is available.
Mid-Range – Villa du Golf à Cancun is a boutique hotel located in the hotel zone, close to the public beach, nightclubs and restaurants. There is an outdoor pool and breakfast is also available at the hotel. Parking is free.
Luxury – Haven Riviera is 5 star adults-only all-inclusive resort with excellent a la carte restaurants as well as a buffet. It's right on the beach and there are outdoor pools, a spa, gardens a fitness centre, a nightclub and everything you could need on-site. If you book a room in the Serenity Club then along with an incredible oceanfront room you'll have a dedicated concierge service throughout your stay along with access to exclusive VIP services and premium amenities including free parking. You can read my review here.
FAQs