Contributors Sarah and James' guide to diving in Ambon, Indonesia.
We first heard of Ambon whilst heading to the Banda Islands, as you connect from Ambon to Banda via a ferry, so you can do both as part of your Indonesia itinerary.
Ambon Diving
We were told Ambon is fantastic for 'muck diving' and it cannot be missed so we quickly added it to our Indonesian diving trip.
Disclosure: This article contains affiliate links. This means that if you click a link and purchase something I've recommended I may earn a small commission. This does not affect the price you pay but helps me to run this site. You can read my full affiliate disclosure here.
Muck Diving in Ambon
Muck diving isn't for everyone. Generally, you won't find many fish or colourful corals, but instead, you should expect sandy or stone bottoms and rubbish and dirty sediment. This environment brings a whole world of fascinating 'critters'.
When you search 'muck diving', Lembeh in North Sulawesi (check out our article!), is often in the 'best of' list. We, however, feel that Ambon could be close or even better than Lembeh, but see for yourselves.
Diving in Ambon
Critter Junkies dive shop has two of the best dive sites (Laha 1 & 2) only a few steps away from the shop. We were blown away by the variety of unusual critters found in 2-20m of water.
We found many octopuses on our dives including this not-so-shy wunderpus octopus, found in only 2m of water.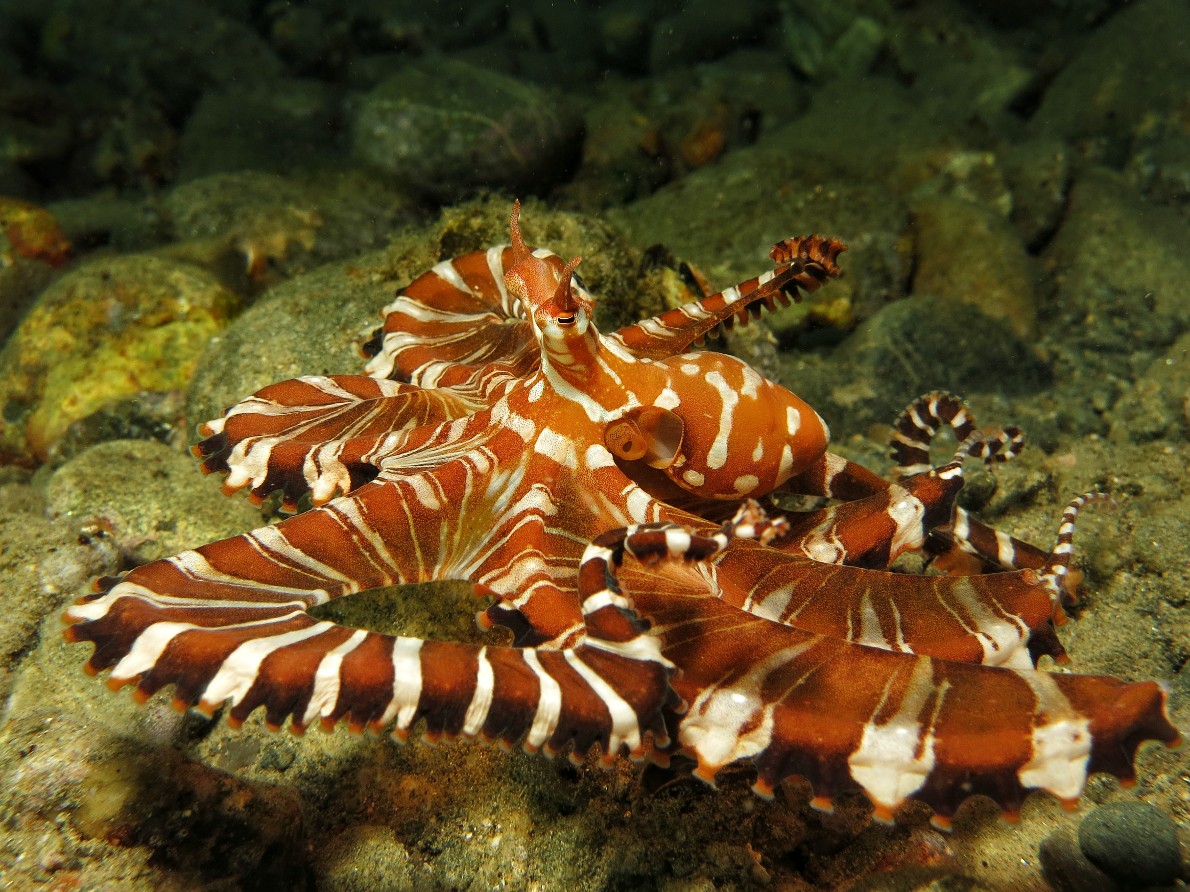 After each dive, we came back absolutely buzzing at the bizarre creatures we had just encountered and saw something new on every dive.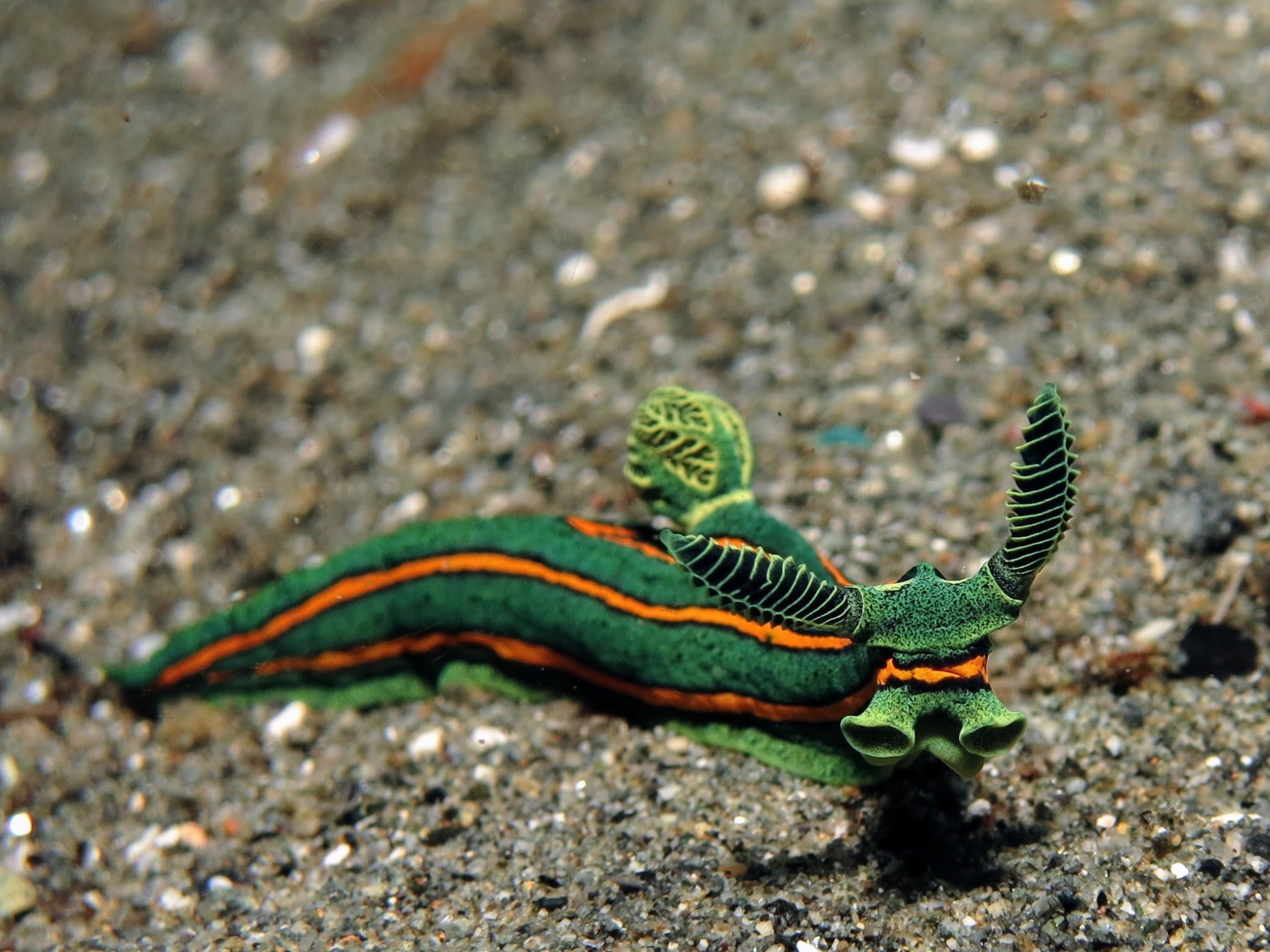 Critter Junkies has a strong environmental approach to diving, with a no plastic policy and beach clean-ups in the hope of educating the locals to take care of the environment one step at a time. They also promote local homestays as well as hotels like OYO 1300 Crecia Guest House and The Natsepa Resort and Conference Center.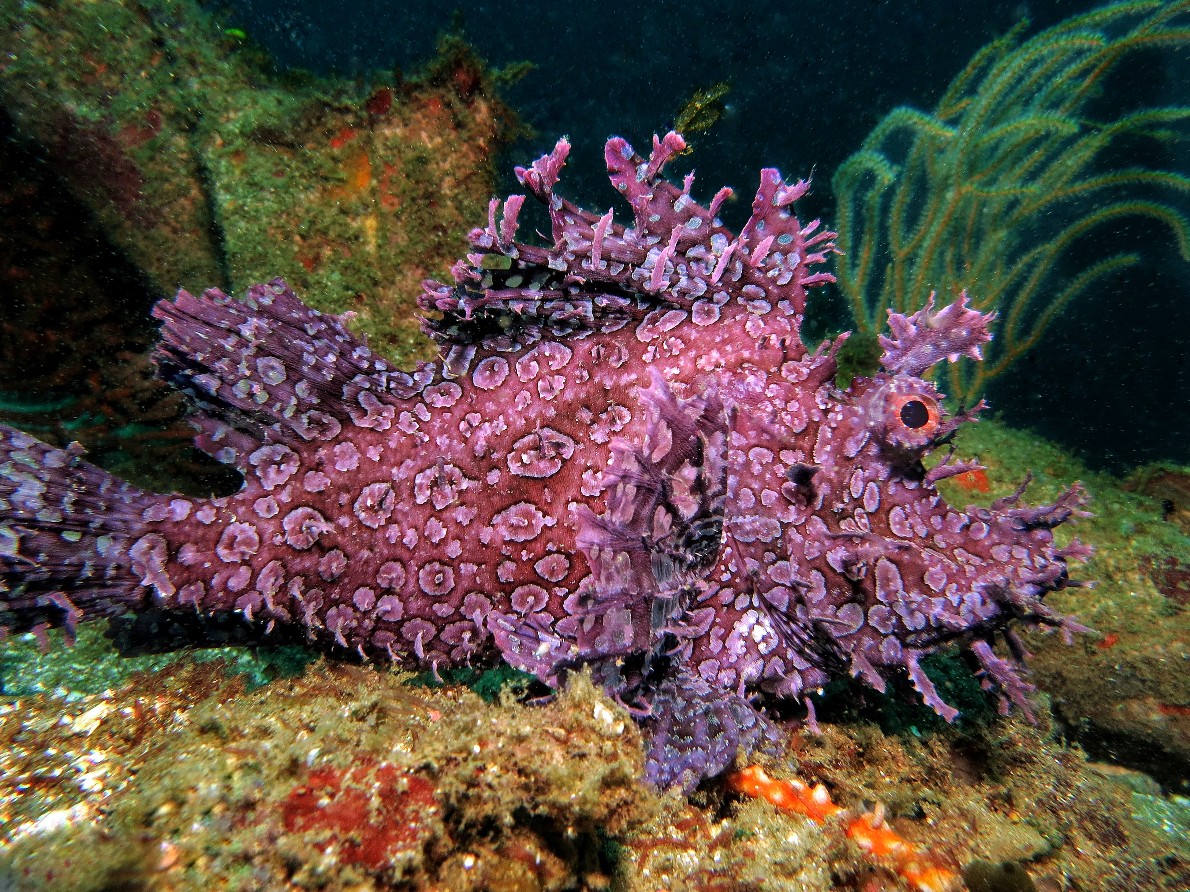 There's not too much to do in the surrounding areas, but a 3-4 day stop here for this spectacular diving is definitely something you won't regret and is one of our 'Top 10' dive destinations.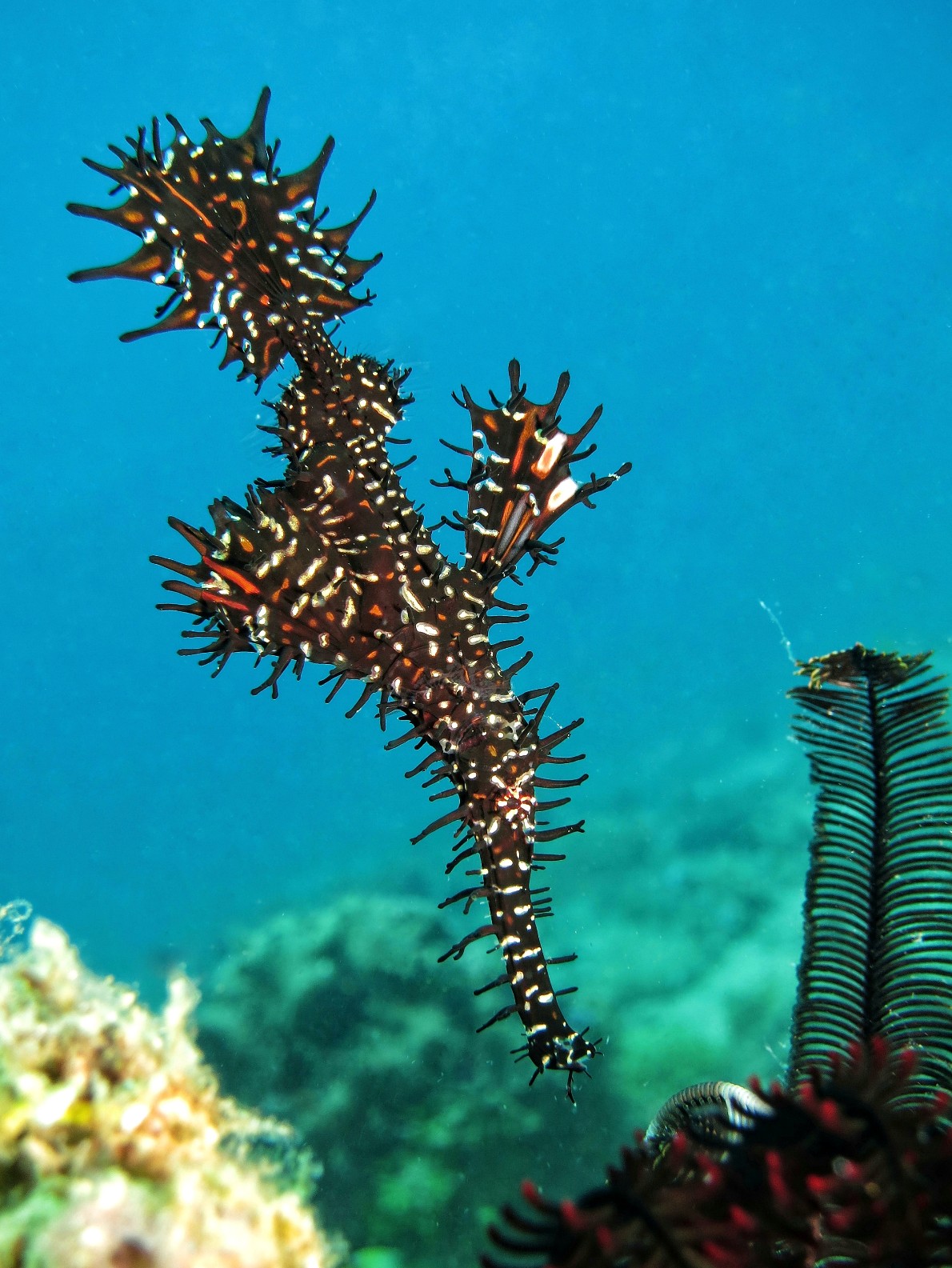 This adorable-looking frogfish is only 1cm in length, and when fully grown he looks completely different! It's incredible to see the transformation.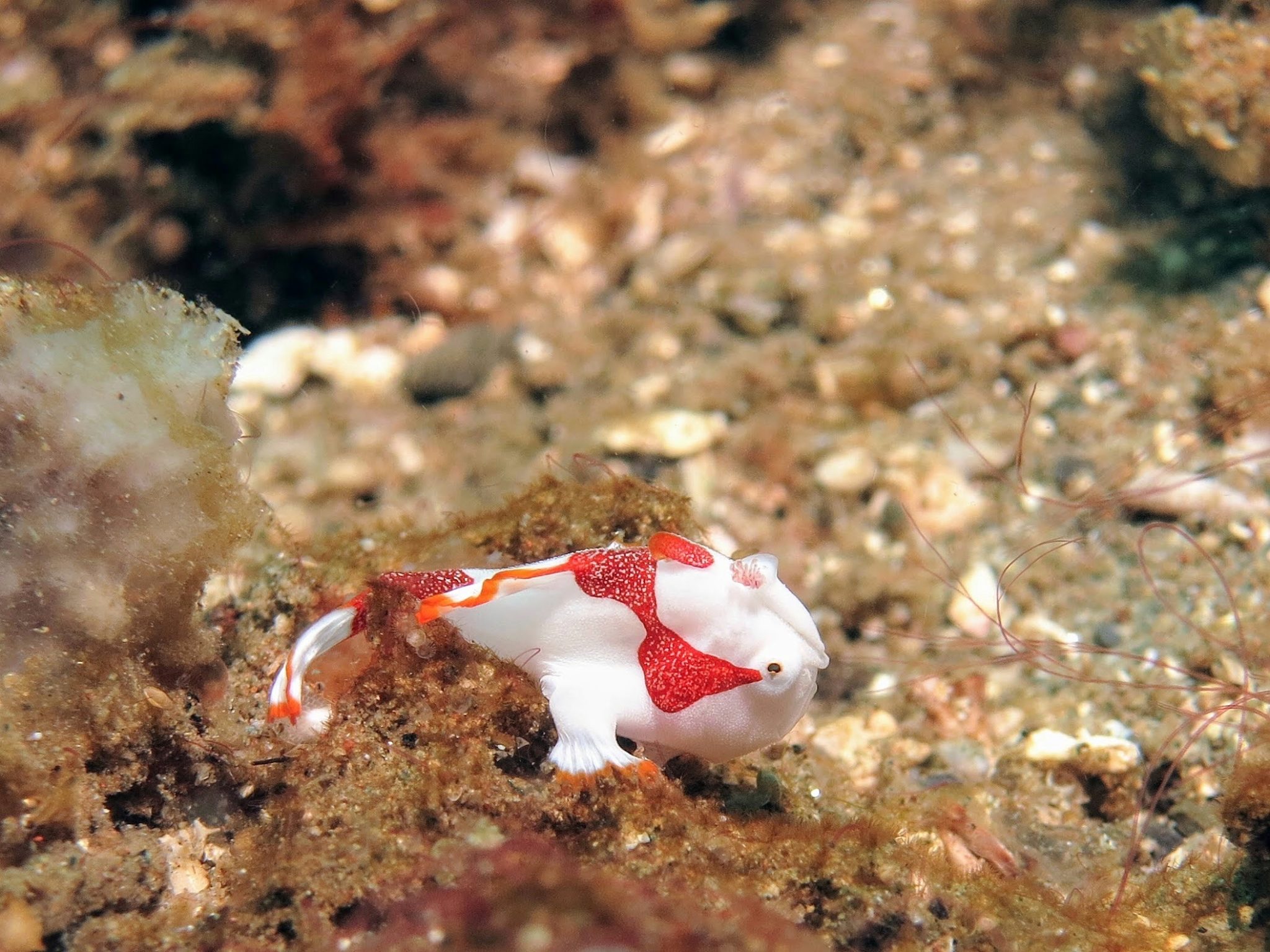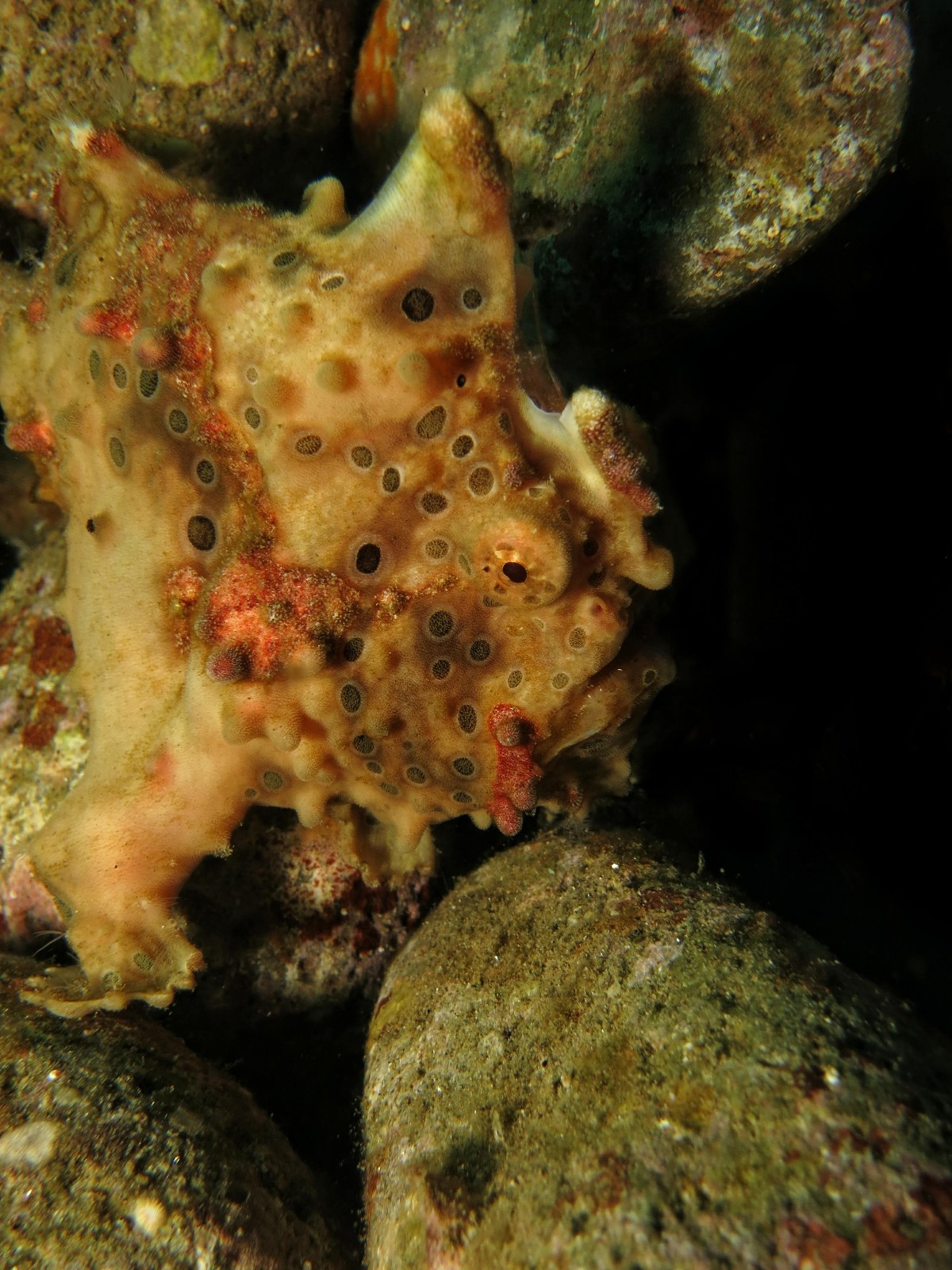 Using a macro lens can massively help you focus on these small critters. Can you see this pygmy seahorse? He is only 0.5mm in size! It takes a lot of skill to spot these creatures, and thanks to the awesome guides at Critter Junkies we were spoilt for choice with what we discovered.
We absolutely love 'muck diving' as it feels like a treasure hunt trying to spot these tiny and often camouflaged creatures. If you haven't tried it yet, you must!
Check out our favourite dive sites in Southeast Asia!
How to Get to Ambon
Ambon, the capital of Maluku is usually tied in with a trip to the Banda Islands as you'll pick up a ferry from Ambon to Banda Neira.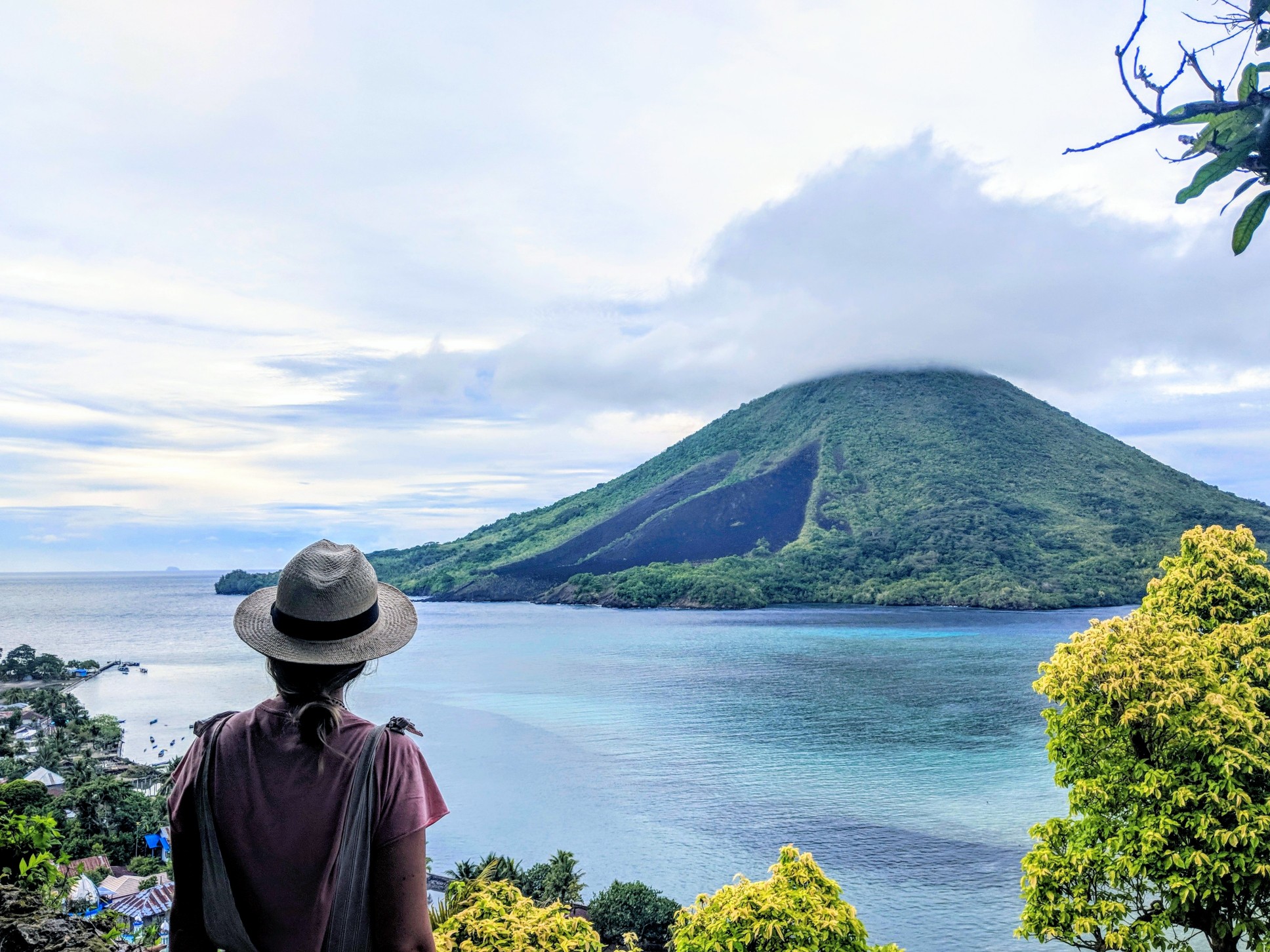 To get to Ambon fly into Jakarta or Bali as there are direct flights to Ambon.
If connecting through Makassar we recommend heading to Bira Dive Camp, for some relaxation or diving with amazing visibility.
Ambon was a fantastic dive stop whilst heading to the Banda islands. It has a real local vibe as few tourists stop here unless diving, so get stuck into the culture and feel like one of the locals.
Thank you to Critter Junkies for hosting A Lovely Planet.
Travelling in Indonesia? Check out our other articles here.