I love an adventure, and one of my favourite things about travelling is finding places you didn't know existed. I had one of these adventures in Brazil, in a beautiful little colonial town called Paraty.
Upon arriving in the town, my sister and I got chatting to a few locals. We had planned to do a tour of the town when we got there, but they suggested instead, that we head out of the town to a collection of waterfalls and natural pools. So, we abandoned our original plan, grabbed our swimsuits and followed their directions.
We found ourselves in the most amazing location, full of rock pools and waterfalls surrounded by lush rainforest. The best part was there were only a couple of other people there, who were all Paraty residents. The waterfalls had a natural slide that you could glide down on your bum, or for the more athletic/talented – slide down on foot (with an optional somersault at the end!)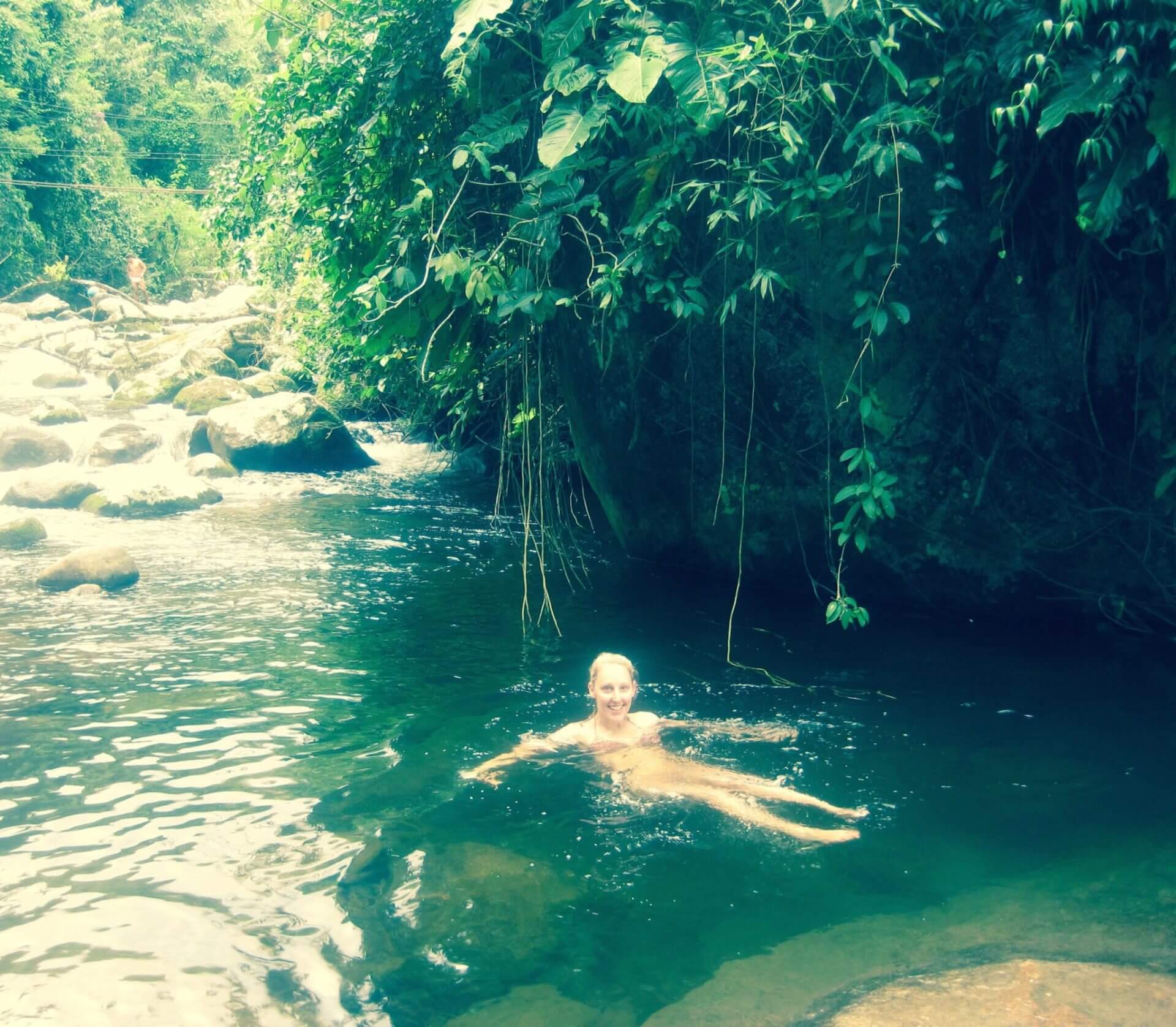 There was a 12 metre high rock above a deep pool of water, which made for a very scary and exciting diving board. We hadn't seen anyone do it, but there was a rope ladder attached, so we knew its purpose. After checking the depth of the water we headed up the ladder. 12 metres definitely looks a lot higher from the top, but after a few seconds of contemplation – I went for it. It was an exhilarating experience. The only snag was that as I hit the water the pressure ripped my bikini bottoms off – so getting out of the rock pool was a little interesting! It was an amazing day and one I will never forget.