I visited Dubrovnik in 2009 and loved it so much that I wanted to return. Luckily for me, some friends decided to get married in the region this year, which gave me the perfect excuse to return.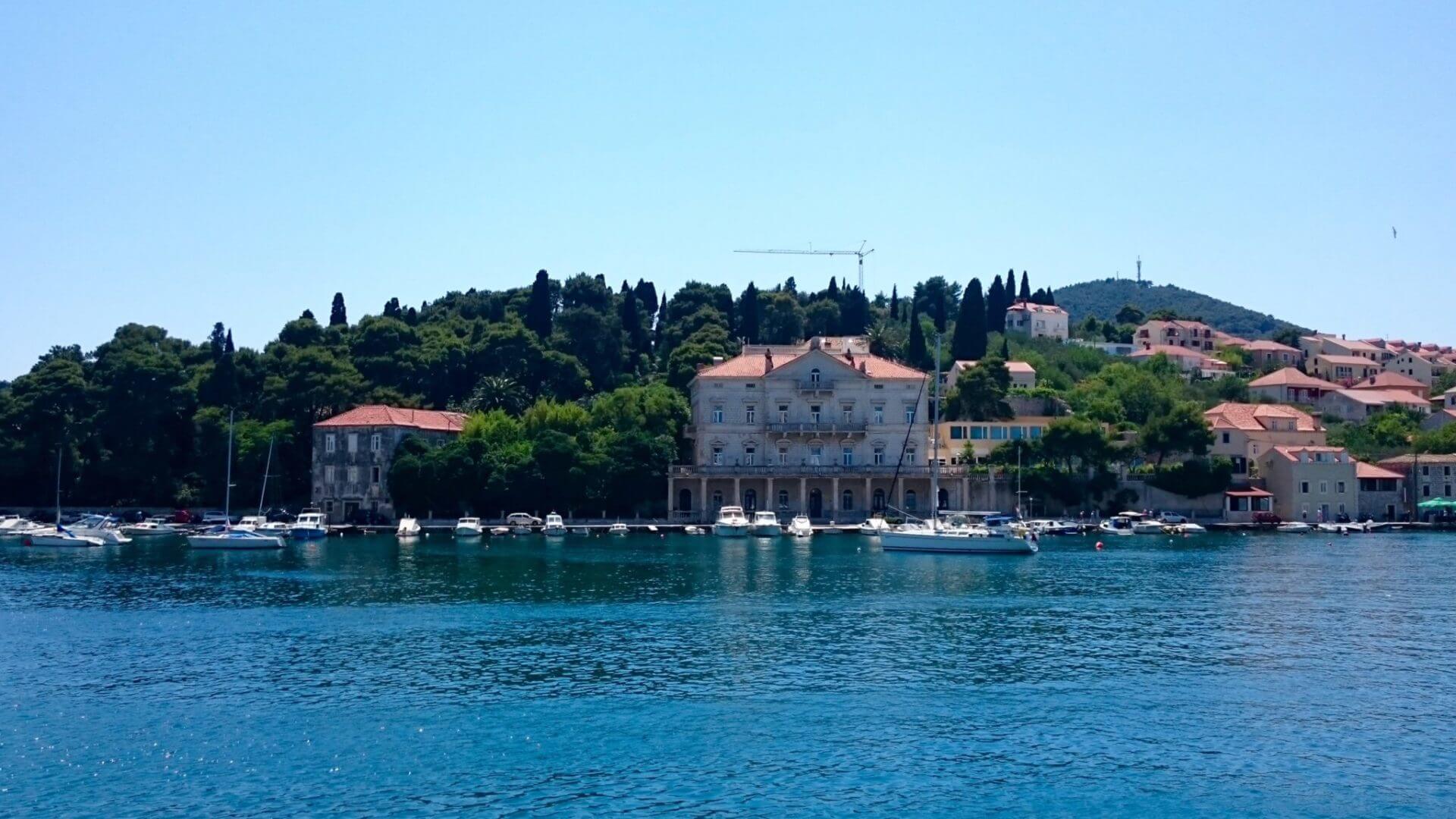 Disclosure: This article contains affiliate links. This means that if you click a link and purchase something I've recommended I may earn a small commission. This does not affect the price you pay but helps me to run this site. You can read my full affiliate disclosure here.
Lopud
Lopud (one of the Elafiti islands) was the setting for the wedding, and it really was perfect.
It's a car-free island, with one village on the North Eastern side. There are daily ferries from Dubrovnik (usually 4 a day on summer weekdays), and it takes around an hour. It makes a good day trip from Dubrovnik, but I definitely recommend spending longer on the island.
You can also book a water taxi to take you over, but make sure you find out what sort of boat you will be travelling on as these can vary – as we learned, taking a Rib through rough seas with 4 passengers and suitcases isn't the most enjoyable experience!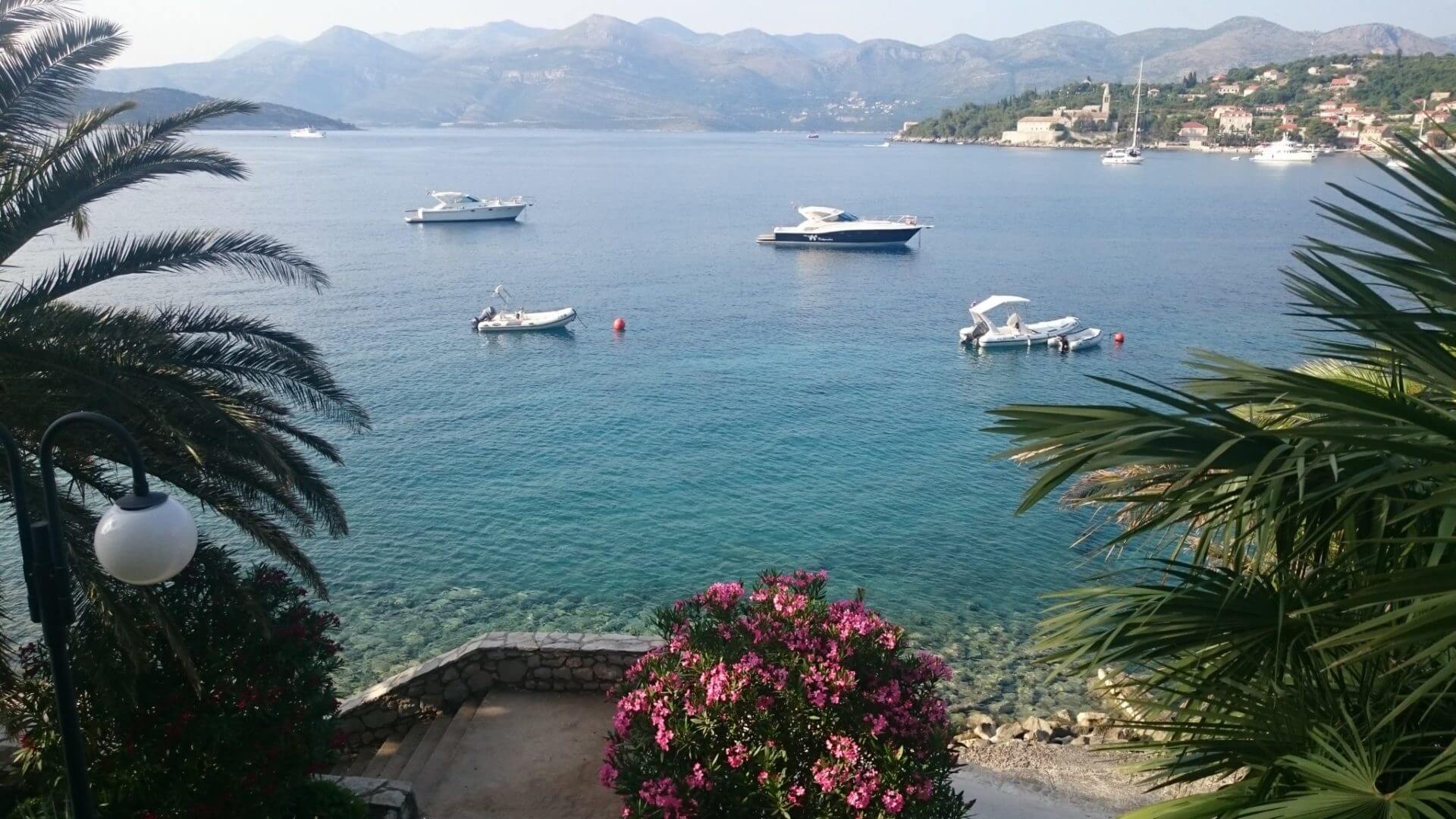 Being such a small island, there aren't many hotels, but there are some lovely places to stay. The largest hotel is the Lafodia Sea Resort, to the east of the village. We stayed here with the wedding party and had a fantastic experience.
The view from Lafodia is stunning, particularly from the infinity pool. The hotel itself is very nice if a little imposing over the rest of the bay.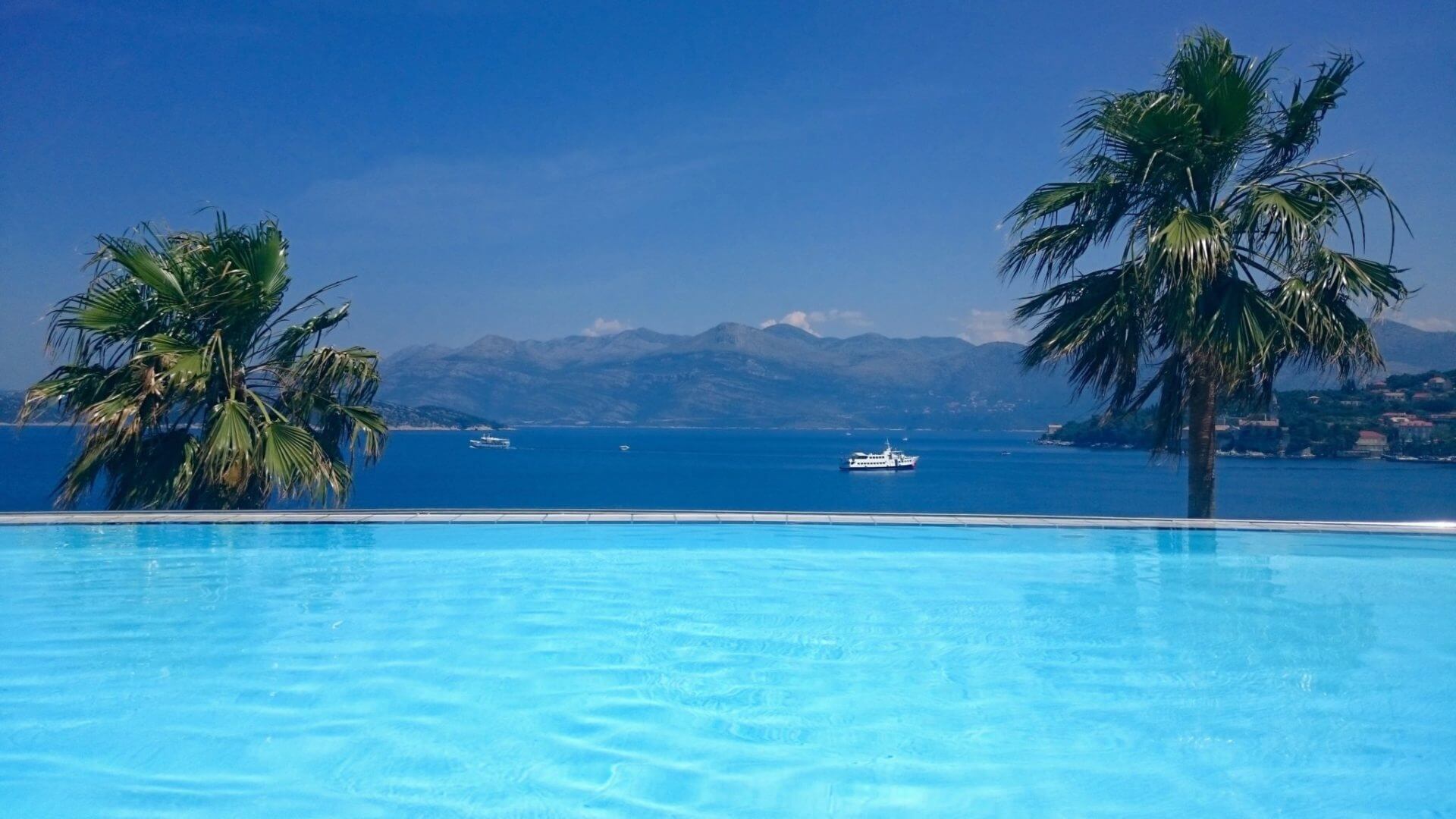 If you want to stay somewhere with a more local feel, then there are apartments and villas to rent along the bay and further into the island.
There are around 10 restaurants on Lopud – we visited 4 of them and all had great food, including fresh fish and good Croatian wines. There isn't too much in the way of nightlife, just the beach bar in the village and the hotel bar at Lafodia, so if you're looking for a party scene, this probably isn't the place for you.
Although there is a sandy beach on the other side of the island, one of the things I like most about Croatia are the pebble beaches. The water is crystal clear and there really is something beautiful about the beaches there. The beach in front of the Lafodia hotel was gorgeous, looking out onto views of the mainland.
We spent 4 days on Lopud, and it was perfect for a long weekend or a week away. You really do get that sense of being away from it all. And visiting in June meant that it was relatively quiet which made it all the more peaceful.
Following the wedding, we spent a day and night in Dubrovnik before returning home.
Dubrovnik
I know there are mixed reviews of Dubrovnik's old town, as it has become a bit of a tourist haven with cruise ships docking daily. However, for me, it's magical. The limestone streets, narrow stone stairs and the walls and turrets sounding it make me feel like I've gone back in time. (Which is probably why they film Game of Thrones there!)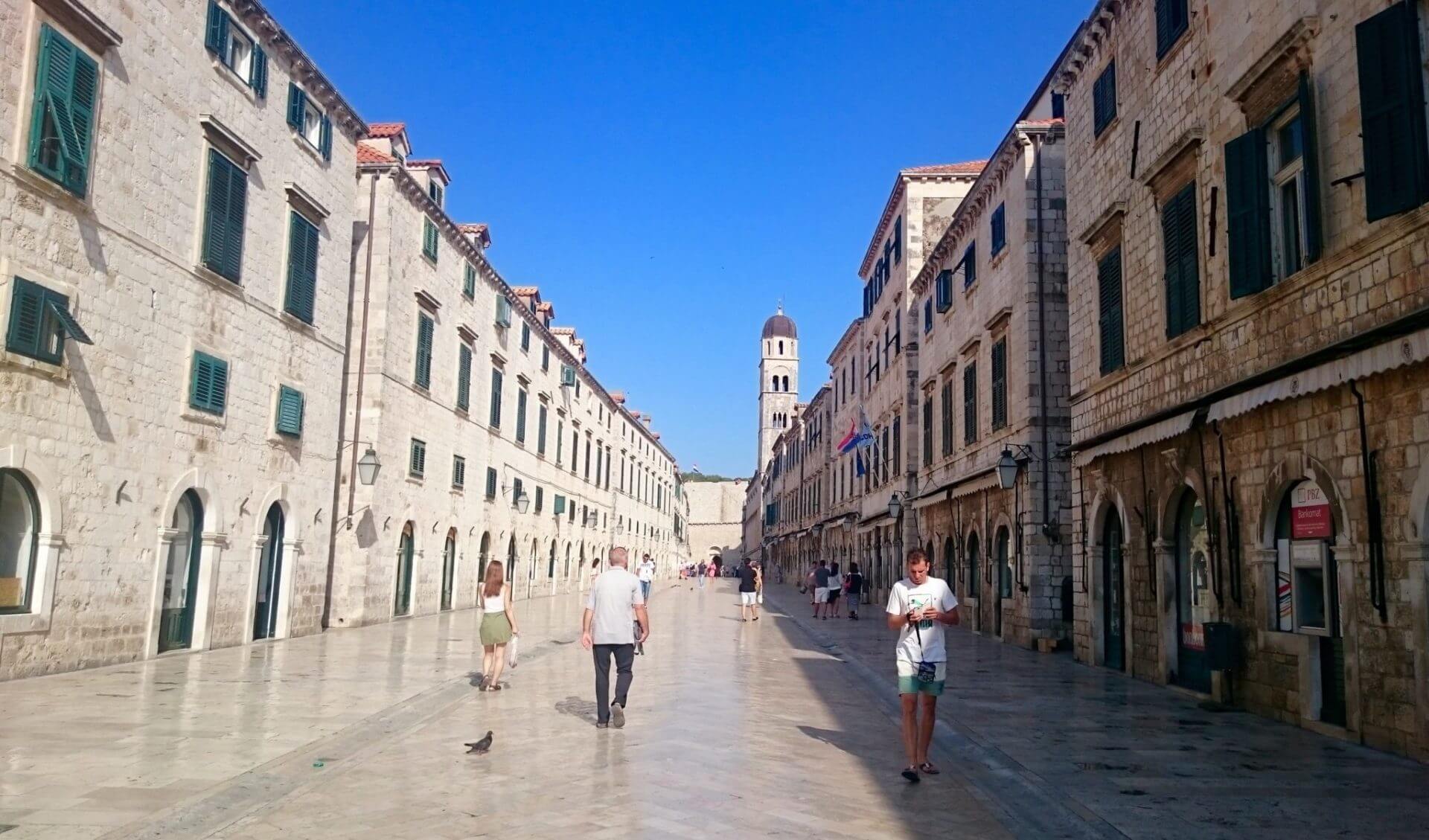 Sadly not many locals live in the old town anymore, but it's still a lovely place to stay for an evening or more. There are some great bars and restaurants (as well as the usual tourist traps). We stayed in the Old Town Ivory Apartments, which were great and meant we could walk everywhere.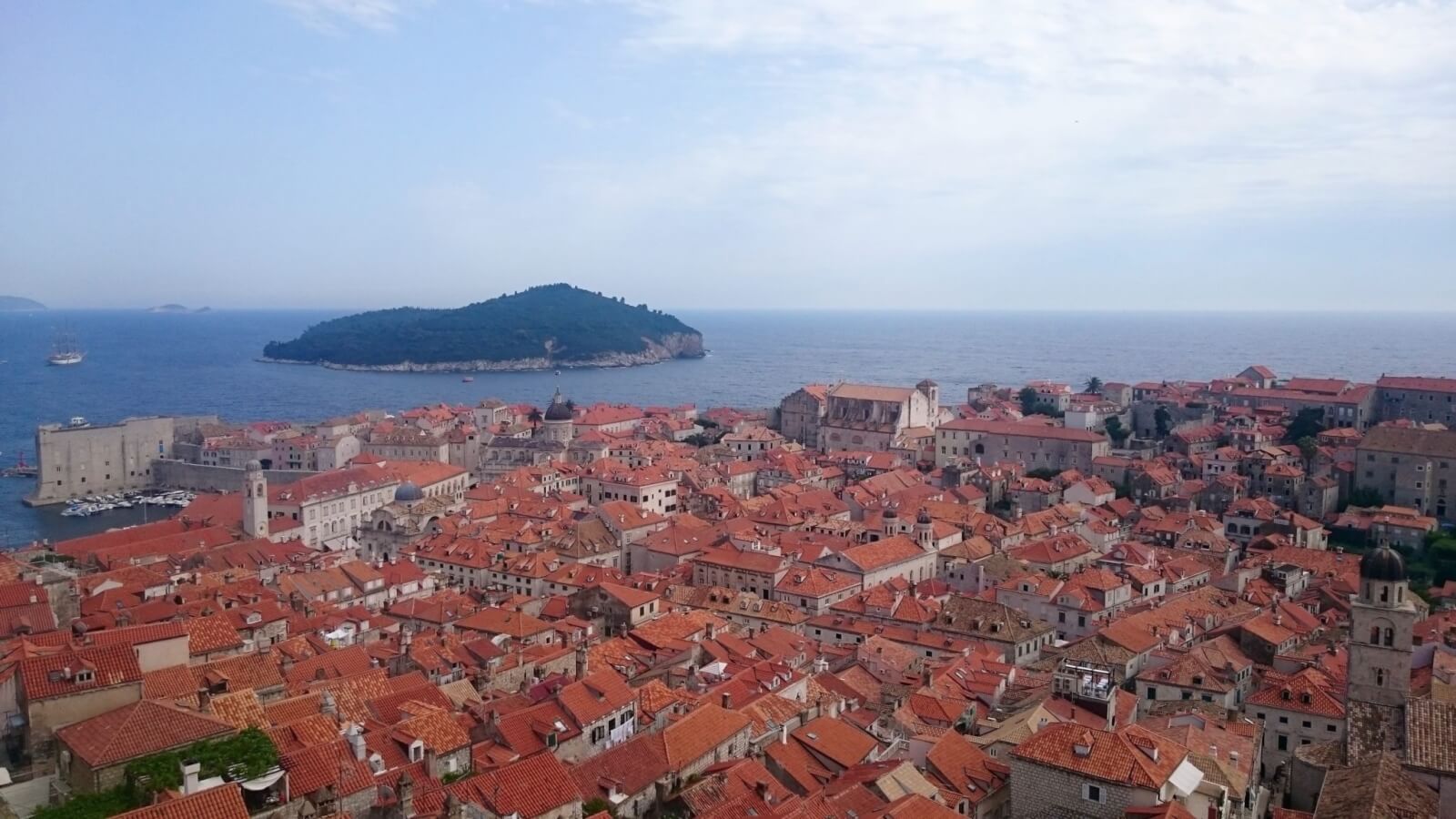 The old town isn't big, but it means you can spend a day there and see most of it. We walked the walls, taking in the views of the city, had a drink at Buza bar – a secret (not really) bar in the rocks, shopped and had dinner at Restaurant Dubrovnik – which despite my apprehensions of the name – turned out to be fantastic.
The second time around, Dubrovnik was just as special for me, and I'm sure I will be returning to both Lopud and Dubrovnik in the near future.