I'm a huge fan of Italy, having spent a lot of time there as a child. This was in no small part, due to the food. As an adult, with an Italian husband, my love for Italian cuisine has only increased, so I was particularly excited to visit Emilia Romagna, with its incredible gastronomy, especially as some of my favourite foods originated from the region. So I've put together an Emilia Romagna itinerary featuring some of the region's best foods and foodie experiences.
Disclosure: This article contains affiliate links. This means that if you click a link and purchase something I've recommended I may earn a small commission. This does not affect the price you pay but helps me to run this site. You can read my full affiliate disclosure here.
Emilia Romagna Itinerary
Enrico and I spent four days exploring Emilia Romagna and soon realised that four days barely scratches the surface of this gorgeous region (although it certainly filled our stomachs!), but it does allow you enough time to visit some of the beautiful cities and towns and eat some of most loved Emilia Romagna cuisine. For this Emilia Romagna itinerary, you'll need to hire a car. It is possible to travel between the main towns by train, but if you want to get out to the countryside and visit some of the small producers (which I highly recommend you do) then a car is required.
The Via Emilia, an ancient Roman road, passes through the centre of Emilia Romagna, and through the major towns from Piacenza in the east to Rimini on the Adriatic coast. We followed this route, taking detours to the countryside. Four days doesn't allow you to take in the whole region, merely a small part of it, so we decided to stick to the main towns and cities in the centre and west. We will just have to return another time for the rest!
This content will be available if you accept Google privacy policy. Google has its own privacy policies over which we have no control. There is no installation of cookies from Google until you consent to Google policies. By accepting you will be accessing a service provided by a third party external to A Lovely Planet.
Our route and suggestions for a four-day visit to Emilia Romagna:
Day 1 in Emilia Romagna: Parma
Morning
Spend the first morning exploring the countryside surrounding the city. We visited Bré del Gallo – a Culatello cellar, to sample some of this delicious cured meat and see how it is produced. While perhaps not as famous as Prosciutto di Parma, Culatello is considered the king of salumi and is incredibly tasty! If you prefer Prosciutto, then you can also find a number of producers to visit around the city.
Afternoon & Evening
In the afternoon, make your way into the city and wander the beautiful streets, stopping for gelato and people-watching on Piazza del Duomo and Piazza del Garibaldi. Before dinner, enjoy an aperitivo at Enoteca Fontana, a fantastic wine bar on Via Farini.
Sleep
Spend the night in Parma. I recommend renting an apartment with parking in the centre of the city so that you can walk to the bars and restaurants. Burò Bed & Relax and Il Tenore D'Oro Centralissimo are excellent options for under €100 per night, and Palazzo Dalla Rosa Prati and Park Hotel Pacchiosi are wonderful luxury options.
Read the perfect two week Northern Italy itinerary.
Day 2: Reggio Emilia
Morning
Head to a Parmigiano Reggiano factory! I love cheese, so this was a pretty exciting prospect for me and it did not disappoint. We visited Fattoria Scalabrini, bright and early and watched the cheese masters at work, before sampling some of the delicious cheese. Book in advance.
Afternoon & Evening
Visit the town of Reggio Emilia for an Erbazzone. I'd never heard of this snack before our trip to Emilia Romagna, but it quickly became a favourite. Two layers of crumbly pastry filled with chard, spinach, onions, cured pig's fat, garlic, parsley, breadcrumbs and Parmigiano Reggiano. Yum! Reggio Emilia is a lovely leafy town and a great place for an afternoon stroll.
Following Reggio, drive into the countryside. We spent the evening learning how to make some of the region's typical pasta – tortelli, tortellini, tagliatelle and maltagliati – at an agriturismo – Le Barbaterre. A cooking class is a great way to learn the cuisine of a region and the best part is that you get to eat it afterwards! Another great place offering cooking classes is La Cucina in Cantata.
Sleep
Spend the night at Le Barbaterre and wake up to beautiful views of the countryside or sleep at Verdenoce Agriturismo B&B, another wonderful agriturismo.
Day 3 – Modena
Morning
Explore the beautiful city of Modena, with its UNESCO Cathedral and Grand Piazza, as well as an excellent market.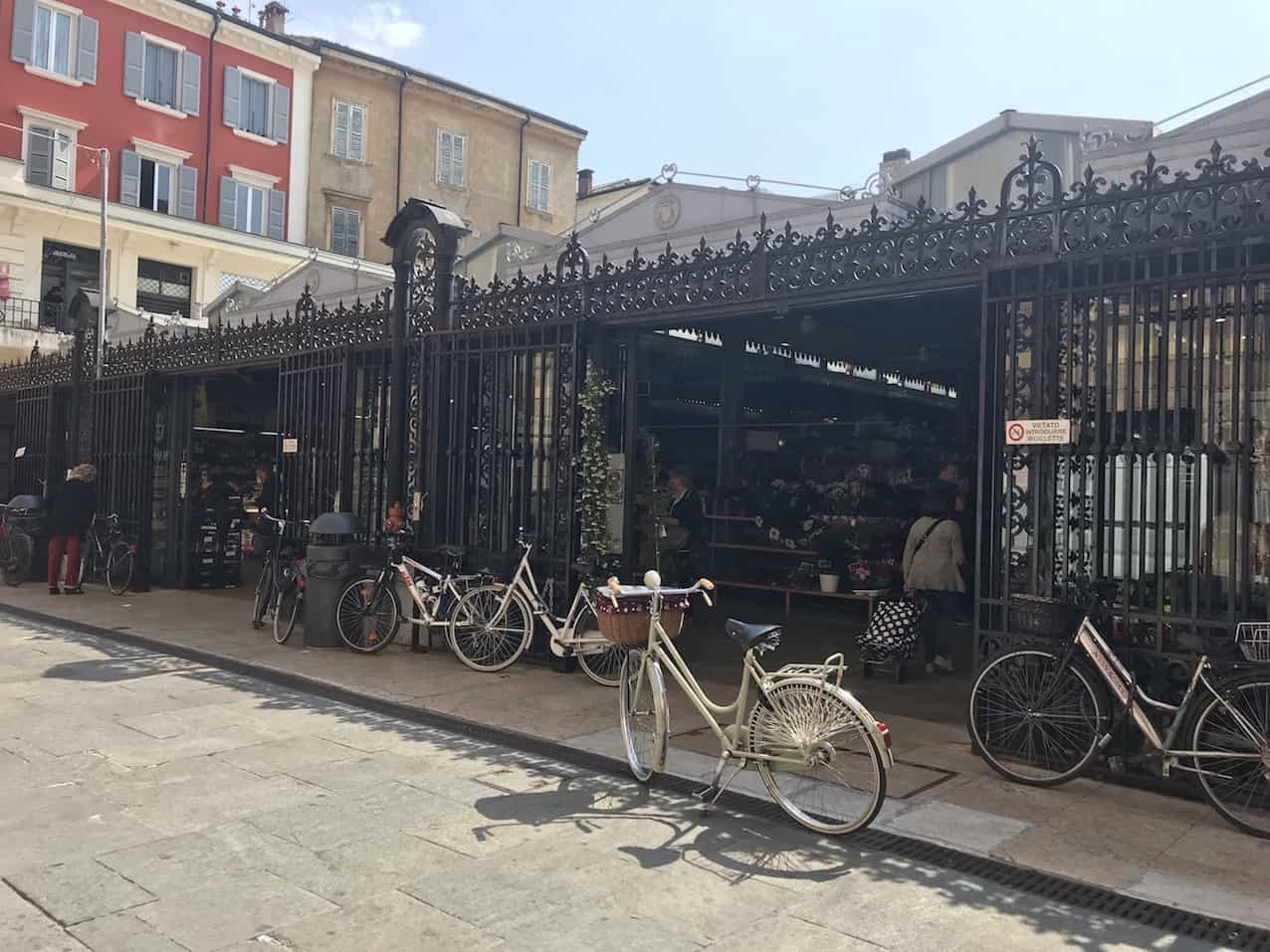 If you've booked in advance (and have a good budget) then eat lunch at the world's best restaurant – Osteria Francescana. (This restaurant books out 6 months in advance!). If you haven't (like us), then there are plenty of great restaurants to choose from, like Trattoria Aldinda, where we enjoyed traditional tortellini in brodo (tortellini in broth).
Afternoon & Evening
Hit the wineries to taste some of the region's wines – Lambrusco and Pignoletto. Cantina Vini Garuti, Vini Zucchi and Cantina di Santa Croce offer tastings.
Then visit an Acetaia – a balsamic vinegar producer – such as Acetaia Paltrinieri and sample some of the world-renowned Aceto Balsamico Tradizionale di Modena DOP.
After learning about the production process, have dinner at the acetaia restaurant, where they create delicious dishes with their balsamic vinegar.
Sleep
After the wine tasting, either spend the night at nearby Rosso Frizzante or BB Real Pidkova.
Day 4 – Ferrara & Bologna
Morning
Wander the streets of Ferrara, visiting the Estense Castle and Palazzo dei Diamanti, named for its diamond-patterned walls. Grab a Pasticcio di Maccheroni (a macaroni pie) for lunch from Ferrara Store.
Afternoon & Evening
Drive to Bologna and spend the afternoon in the region's capital. Climb the Asinelli Tower, Italy's largest leaning tower, for great views of the city. Check out Piazza Maggiore, and Piazza Re Enzo before stopping for a dinner of the city's infamous ragu.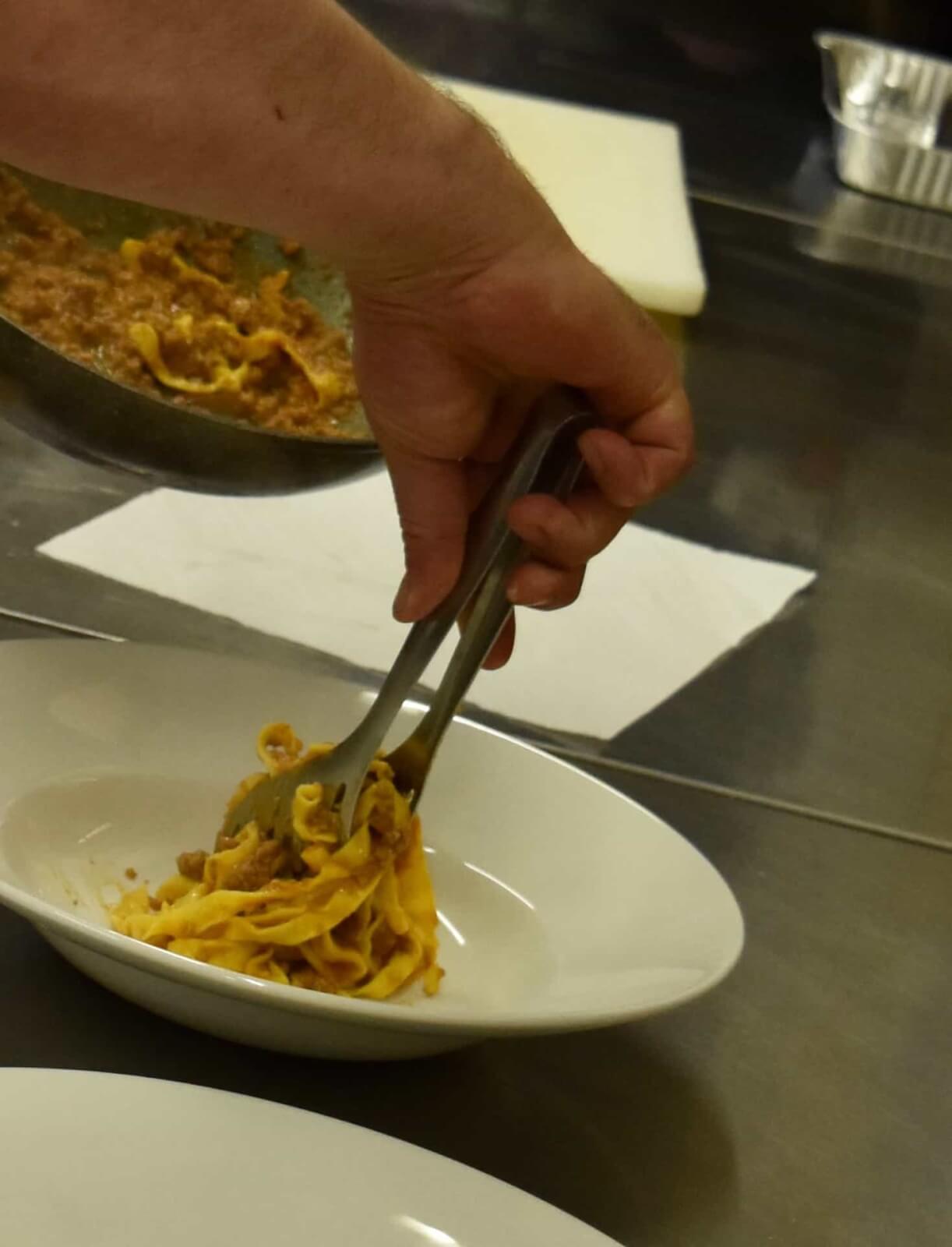 Sleep
Spend your final night in Bologna at Residenza del Duse, Hotel Corona d'Oro or Grand Hotel Majestic gia' Baglioni for a little luxury.
Alternatively, you could head out of the city and stay at Agriturismo Gaggioli Borgo Delle Vigne.
How to Get to Emilia Romagna
You can fly direct from London to Bologna with British Airways or Ryanair.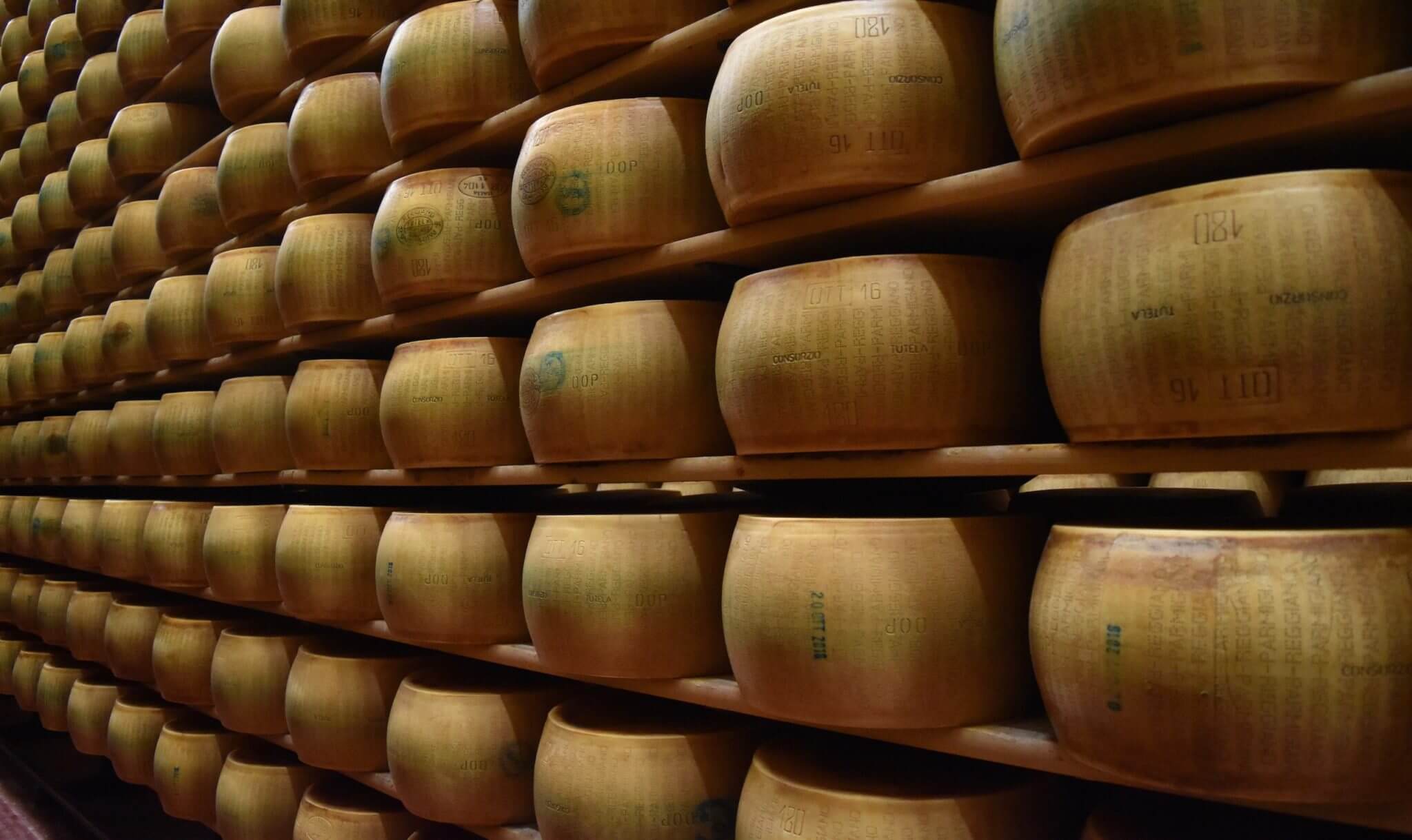 Thanks to Emilia Romagna Tourism for hosting A Lovely Planet.