Margaret River, Australia was my grandma's favourite place. She used to visit Perth every year as my uncle, aunt and cousins live there and she would often make the trip south to Margaret River. I visited for the first time when I was 15 and though we didn't stay for long, I could see why she liked it so much. Since then I've been to Margaret River a number of times and have completely fallen in love with the region.
---
So what is so special about Margaret River? It's home to some of Australia's most premium wineries, has world-class surf and some stunningly beautiful beaches. I definitely agree with my grandma – there is something wonderful about this part of the world.
Disclosure: This article contains affiliate links. This means that if you click a link and purchase something I've recommended I may earn a small commission. This does not affect the price you pay but helps me to run this site. You can read my full affiliate disclosure here.
Things to Do in Margaret River, Australia
Wine Tasting
There are over 150 cellar doors in the region. The easiest way to enjoy them is by joining a wine tasting tour (so no one has to drive). We chose a winery and brewery tour with Bushtucker Tours, which visited a mixture of small winemakers and larger wineries. The climate is very similar to the Mediterranean and produces many of the same wines as Bordeaux, including Cabernet Sauvignon, Merlot, Sauvignon Blanc, Sémillon and Cabernet Franc.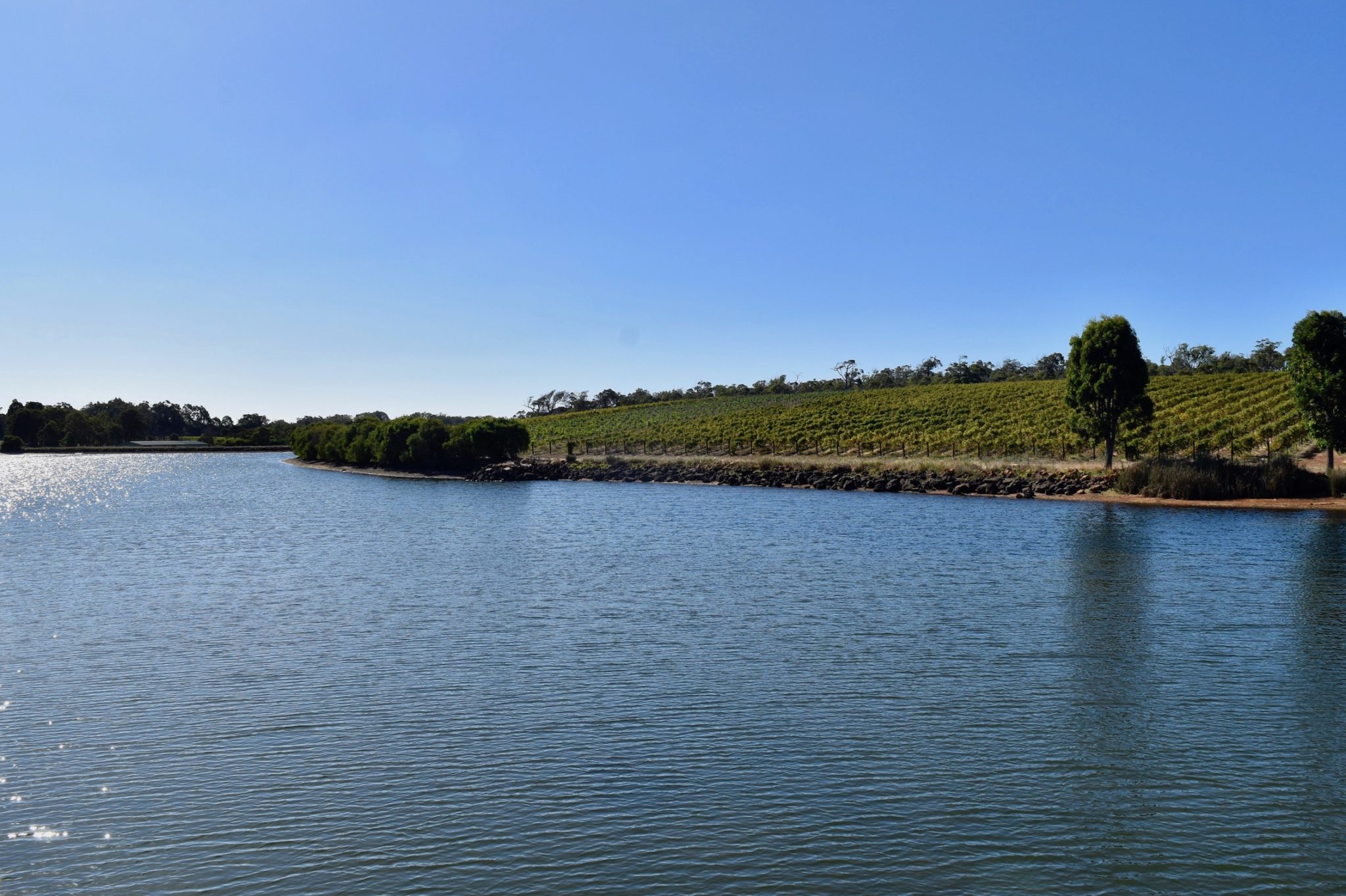 Surfing
If you're an experienced surfer, then Margaret River has some impressive surf breaks to try out. Cow Bombie and The Box offer some pretty massive waves, especially in the winter. The Margaret River Pro takes place in the Autumn, and professional surfers head to take part in this leg of the WSL World Championship Tour. There are also great breaks and beaches for beginner surfers too (like me!). Margaret River Surf School offers group and 1:1 lessons at Redgate Beach.
Windsurfing and Kitesurfing
If you're after surfing of a different variety, the area is also popular with windsurfers and kitesurfers. We didn't try it but watched some pretty impressive displays at Prevally.
Busselton Jetty
Busselton Jetty is the largest wooden jetty in the world! It is almost 2km in length and has an underwater observatory at the end, with a 360-degree view of the ocean 8m deep. It makes for a lovely walk, but there is also an electric Jetty Train to take you there and back.
Whales and Dolphins
Humpback and blue whales migrate from Antarctica along the coast every year between June and November. If you're lucky you might spot them from the shore (Cape Leeuwin Lighthouse is said to be a popular spot to see them). Or you can take a whale-watching cruise to get a little closer. It's also common to see dolphins enjoying the surf. They made an appearance while Enrico was surfing in Yallingup and again when he was fishing in Geographe Bay.
See the Stingrays
I'd read that it was often possible to see stingrays at Hamelin Bay beach and was keen to check it out. The beach itself is beautiful, with limestone rocks at one end and a long sheltered bay, perfect for swimming. There were lots of fishermen and it turns out this is why the stingrays visit – to eat the leftover scraps. We saw them soon after we arrived and they came straight up to the water's edge. I've seen rays before, but never this large and never so close.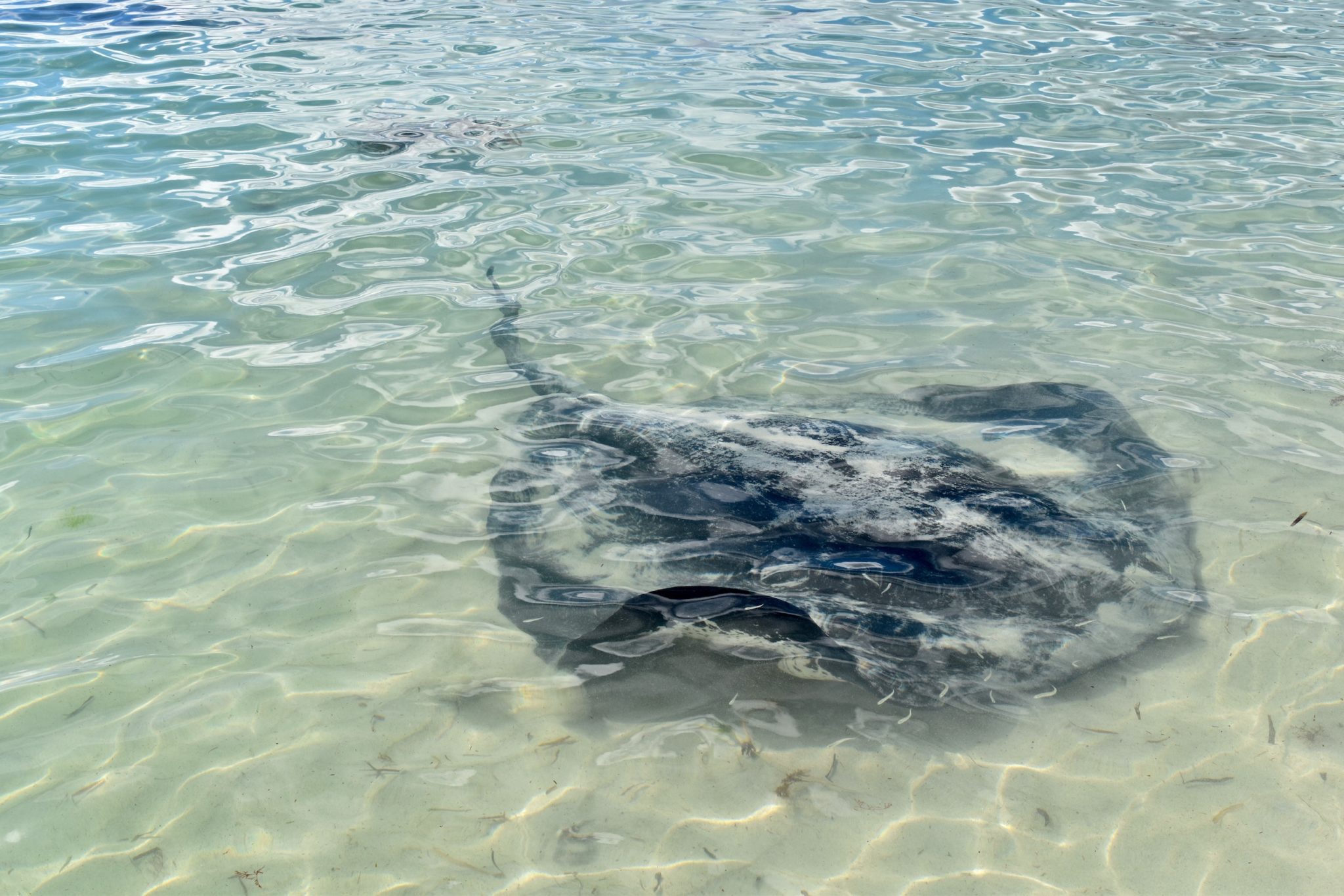 Hit the Beach
The beaches in the Margaret River region are incredible, a mixture of long sandy shores and small rocky bays. There are hundreds to choose from with 200km of coastline.
The Cape to Cape Track
The full Cape to Cape track runs from Cape Leeuwin to Cape Naturaliste – 135 kilometres of stunning coastline. It's Australia's longest coastal walk and takes around 6-7 days to complete. Whilst we didn't do the full track, we visited many of the beaches on the route and got a glimpse of how beautiful this hike is, featuring stunning beaches, cliffs and limestone caves.
Cape Leeuwin
Located where the Southern Ocean and the Indian Ocean meet, Cape Leeuwin is Australia's tallest mainland lighthouse. Built in 1895 on a rocky peninsula, the lighthouse is still in use today and stands at the most south-westerly point of Australia.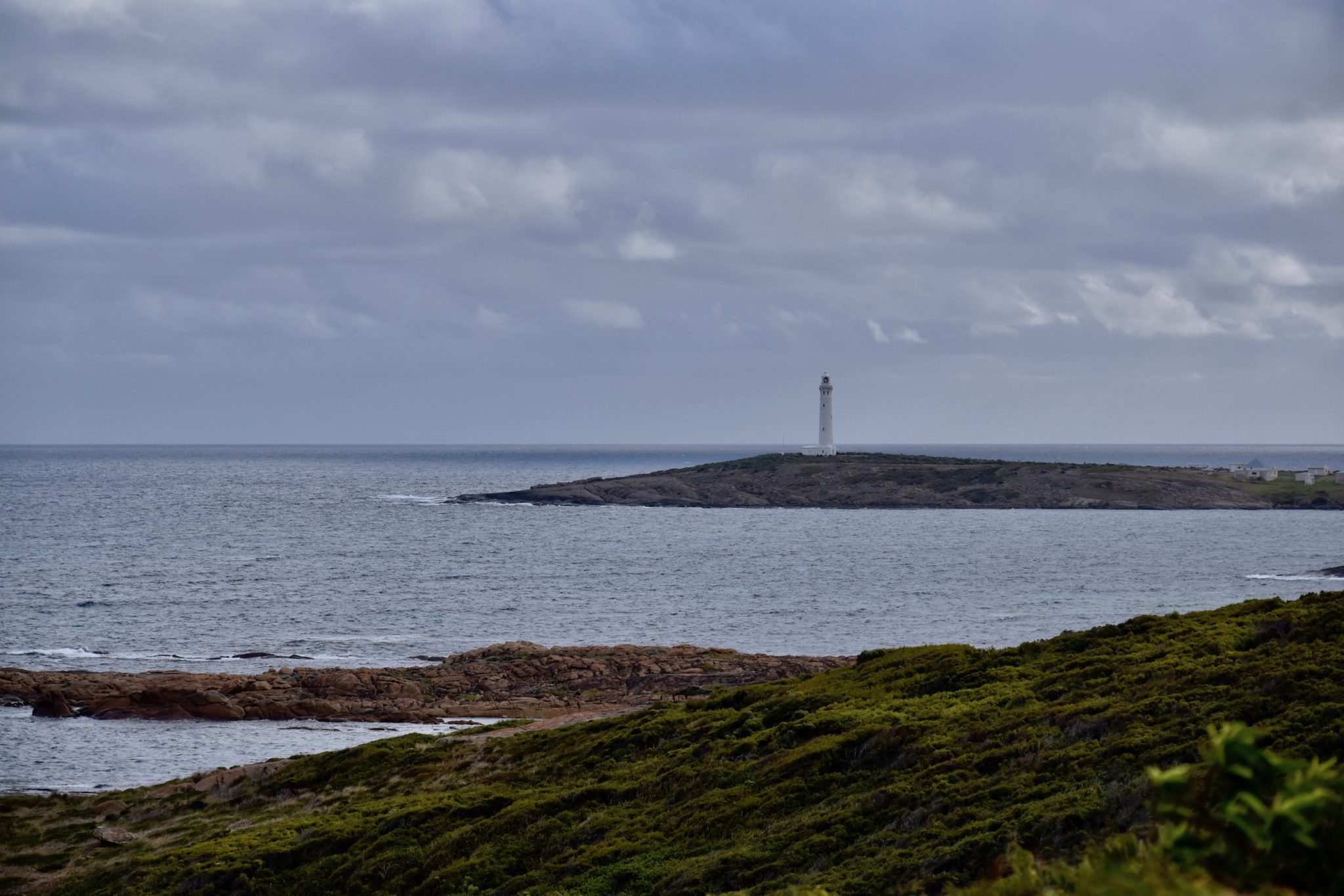 Fishing
Enrico is a very enthusiastic fisherman, so of course, wanted to see what he could catch this side of the country. Massive schools of salmon make their way north in the autumn, and so it's a popular fish to try and catch from the beach. Although he didn't catch any, he was engulfed by a school while surfing in Yallingup! He did, however, manage to catch flathead and whiting from Smiths Beach and Geographe Bay, which we cooked on the BBQ. There are also fishing charters that head out to catch West Australian Dhufish.
Enjoy the Sunset
Living in Sydney, we get beautiful sunrises over the beach, but due to being on the East coast, rarely a proper sunset. In WA it's the opposite and Margaret River has the most amazing sunsets. We made the most of them, heading down to the beach at dusk to enjoy the colourful light show as the sun disappeared into the Indian Ocean.
What to Eat in Margaret River
Margaret River has great food. Make sure you check out the Margaret River Farmers Market, in the main town, for local produce including organic fruit and veg. There are also cheese producers and chocolate makers as well as the all-important wine!
Where to Stay in Margaret River
We stayed at The Aqua Resort in Busselton, which has beautiful 1 bedroom houses. This was great as we could cook our own dinner (including the fish Enrico caught from the beach a few minutes walk away!
Another good option is Burnside Organic Farm, which has 1 and 2 bedroom bungalows. You can join a morning farm walk, have a winery tour and enjoy veggies from the vegetable garden during your stay. It's a beautiful spot run by the lovely couple Lara and Jamie.
If you want to be able to walk to restaurants and bars you should aim to base yourself in Margaret River Town, which is what we did on our last visit. We stayed at the Traill, which is located on the main street with a huge terrace, massive baths, a gorgeous kitchen and living room.
Find accommodation in Margaret River
Travelling to Australia? Check out our other Australia guides here.