A guide to the must eat food in Singapore and where to eat it.
I first visited Singapore in 2008 as a backpacker for a brief two-day visit which involved a Singapore Sling at Raffles and a trip to the Night Safari at Singapore Zoo. I have to admit that I didn't exactly fall in love with the city and I wasn't too worried about returning.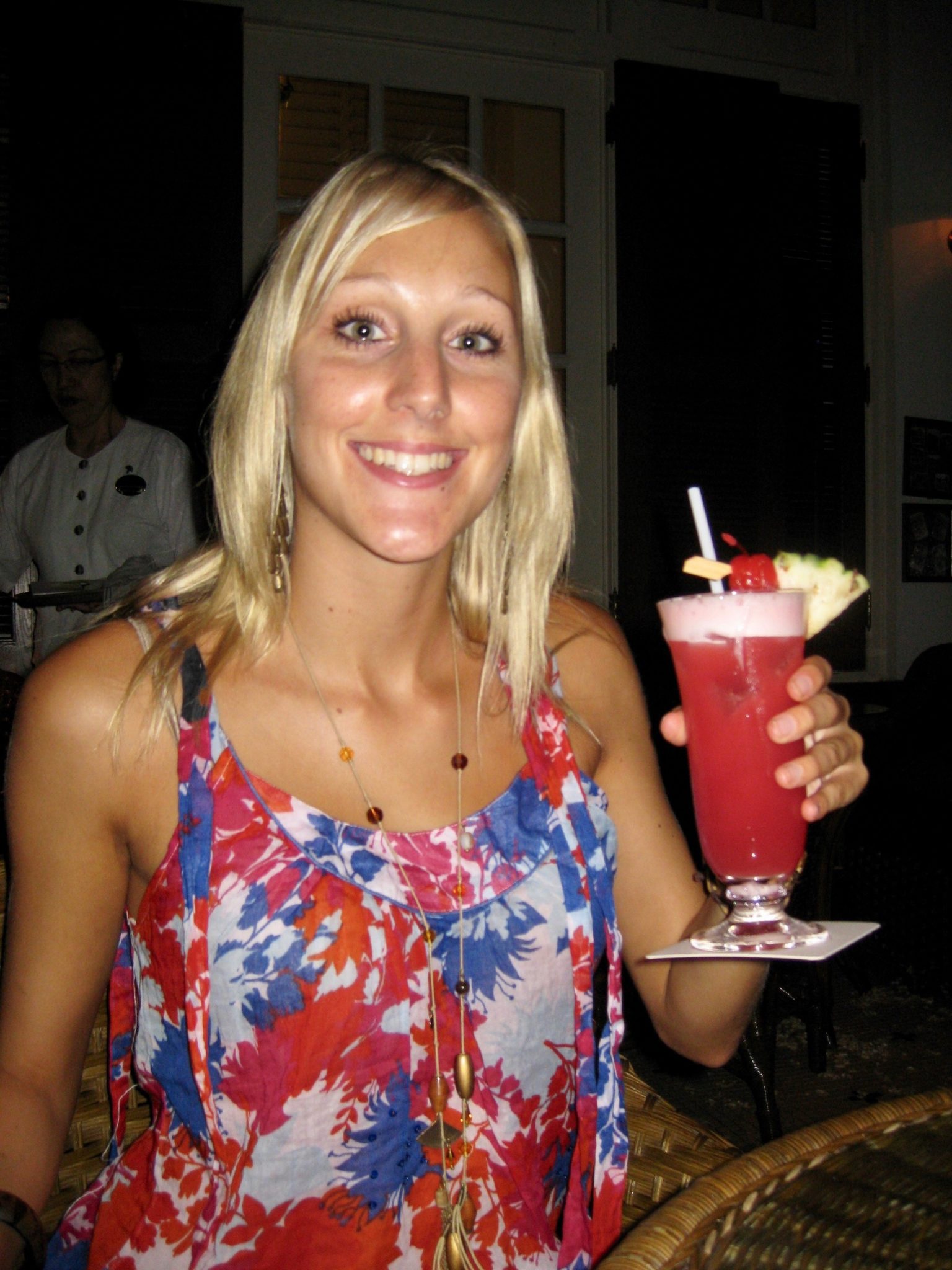 Disclosure: This article contains affiliate links. This means that if you click a link and purchase something I've recommended I may earn a small commission. This does not affect the price you pay but helps me to run this site. You can read my full affiliate disclosure here.
Now, ten-plus years on, a lot has changed. I'm no longer a backpacker (most of the time anyway), and Singapore has developed massively since my last visit. After hearing about Michelin star hawker stalls and seeing pictures of Gardens by the Bay on Instagram, I decided I needed to give Singapore another go.
This time around, I loved it. Maybe I have become more of a city gal after many years of living in London and Sydney, or maybe it's the food, either way, after five days in Singapore, it's now up there as one of my favourite city breaks.
We, of course, visited Gardens by the Bay and the Botanic Gardens, which were both stunning. But I think the main highlights for me were food related, specifically the hawker centres. I'm not sure how I managed to miss these on my first trip to Singapore, but these centres offer a huge variety of food stalls, with cuisines from all over Asia and further afield. And the best part is that they are so cheap! I spent the whole trip thinking 'why don't we have this in Sydney/London!?'.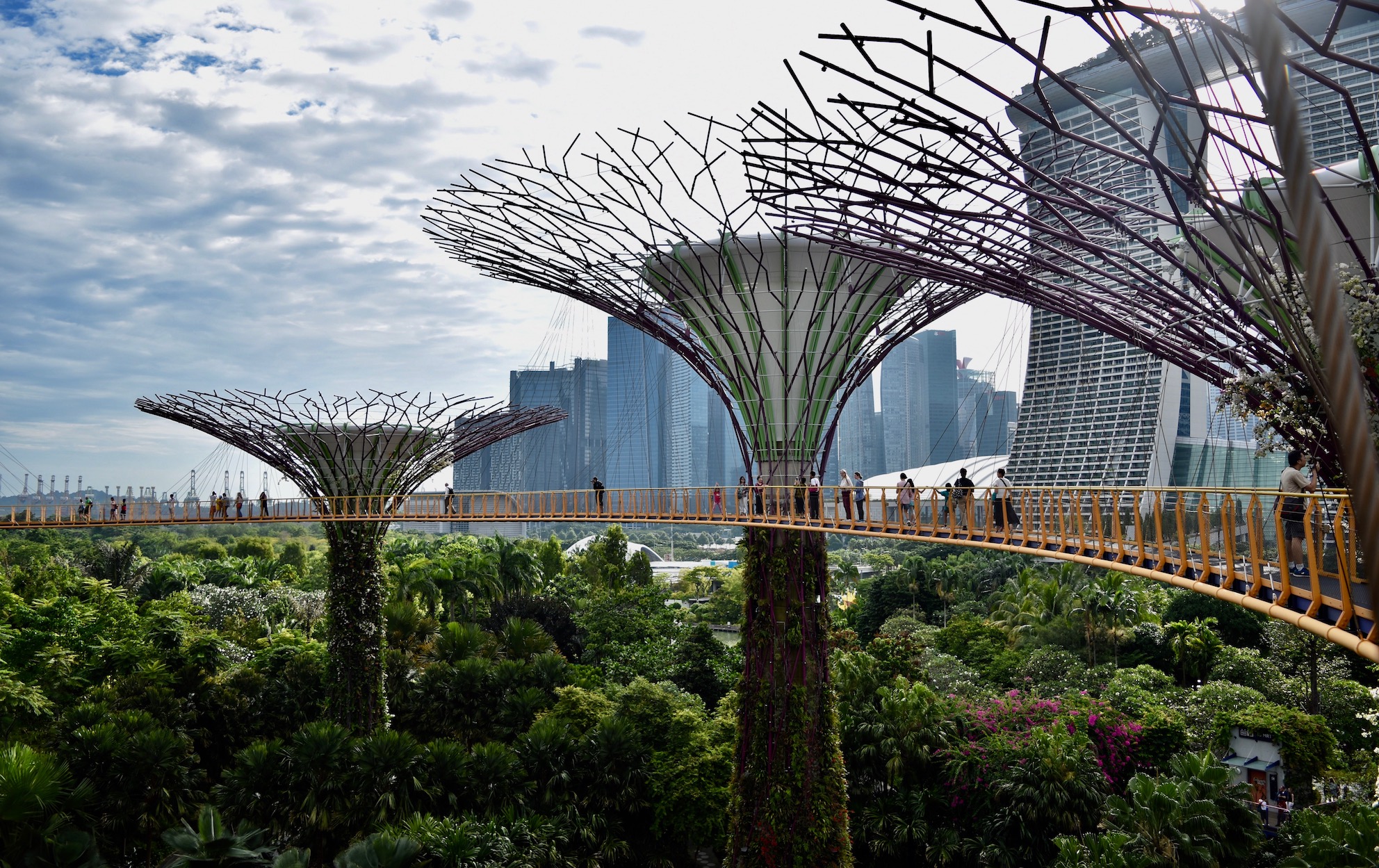 After some extensive eating, here are the must eat dishes in Singapore.
Hong Kong Style Soya Chicken Rice
Where: Hawker Chan, Chinatown Complex Food Centre
Officially the world's cheapest Michelin Star meal, Hawker Chan received a Michelin One Star award in 2016. Since then the food stall in the Chinatown complex has become so popular that Hawker Chan opened a restaurant across the street from the centre. Prepare to queue for the tasty chicken dish, but it's totally worth it, especially for the price! While here check out the other stalls at the Chinatown Complex Food Centre, Singapore's largest hawker centre.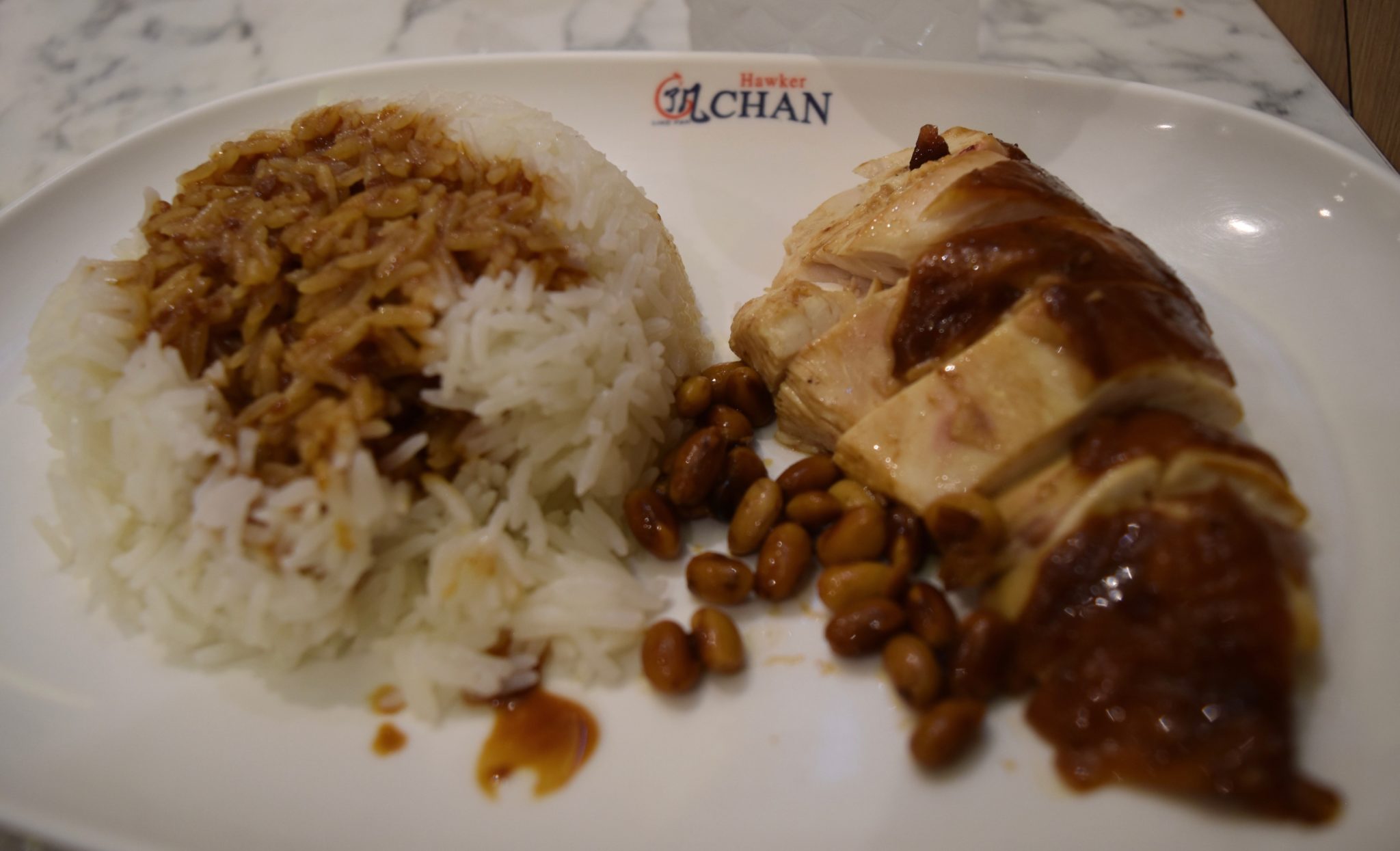 Chicken and Prawn Satay
Where: Lau Pa Sat/Satay Street
Lau Pa Sat is a great hawker in Singapore's CBD, which is worth a visit in its own right. In the evenings, however, the street next to the market is closed off, and lined with stalls selling satay – delicious sticks of chicken and prawns with a tasty peanut sauce. Even if you don't taste the food, it's worth visiting for the atmosphere alone. Lau Pa Sat was probably my favourite hawker and we ate here a couple of times, including sampling the dim sum and daal with naan. So good!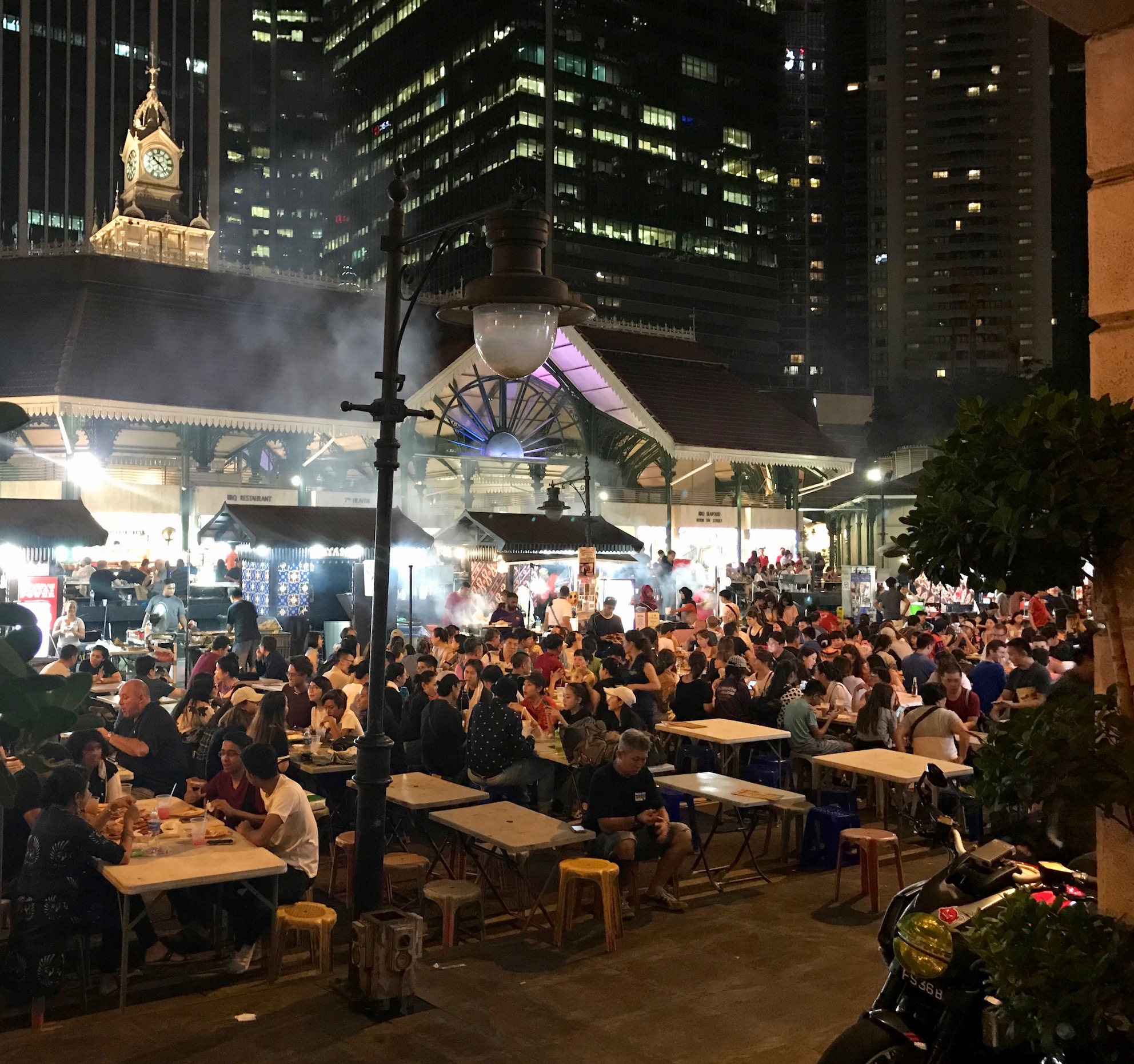 Prawn Vadai
Where: Sky Lab Cooked Food, Tekka Centre, Little India
Vadai are deep-fried balls made with lentil flour, green chillis, onions and whole prawns. Sky Lab Cooked Food specialise in these tasty snacks, as well as delicious onion bhajis.
Murtabak and Prata
Where: Fatimah Stall Ar Rahman Royal Prata, Tekka Centre, Little India
After you've eaten prawn vadai, head to Farimah Stall for murtabak and prata. I ate a lot of these delicious breads in Singapore. Murtabak is a type of roti with egg, onion, spices and sometimes meat, folded and grilled and served with a small pot of daal or curry. Yum. Prata is similar but more delicate and usually isn't stuffed, although can be served with eggs, meat etc. inside too.
Buah Keluak of Braised Local Chicken, Peranakan Signature Black Nut Sambal
Where: Candlenut, Dempsey Hill
The signature dish of Michelin star Candlenut is well worth splashing out on. Though it doesn't look like the most appealing dish, (it kinda looks like black goo), the taste is unlike anything I've ever had before. Candlenut specialises in Peranakan food, and this dish is made with buah keluak, a nut from the kepayang tree. It's actually poisonous if you eat it raw, but made edible by fermentation. It's a key ingredient of Peranakan cuisine, and this dish at Candlenut is a modern interpretation of a traditional dish.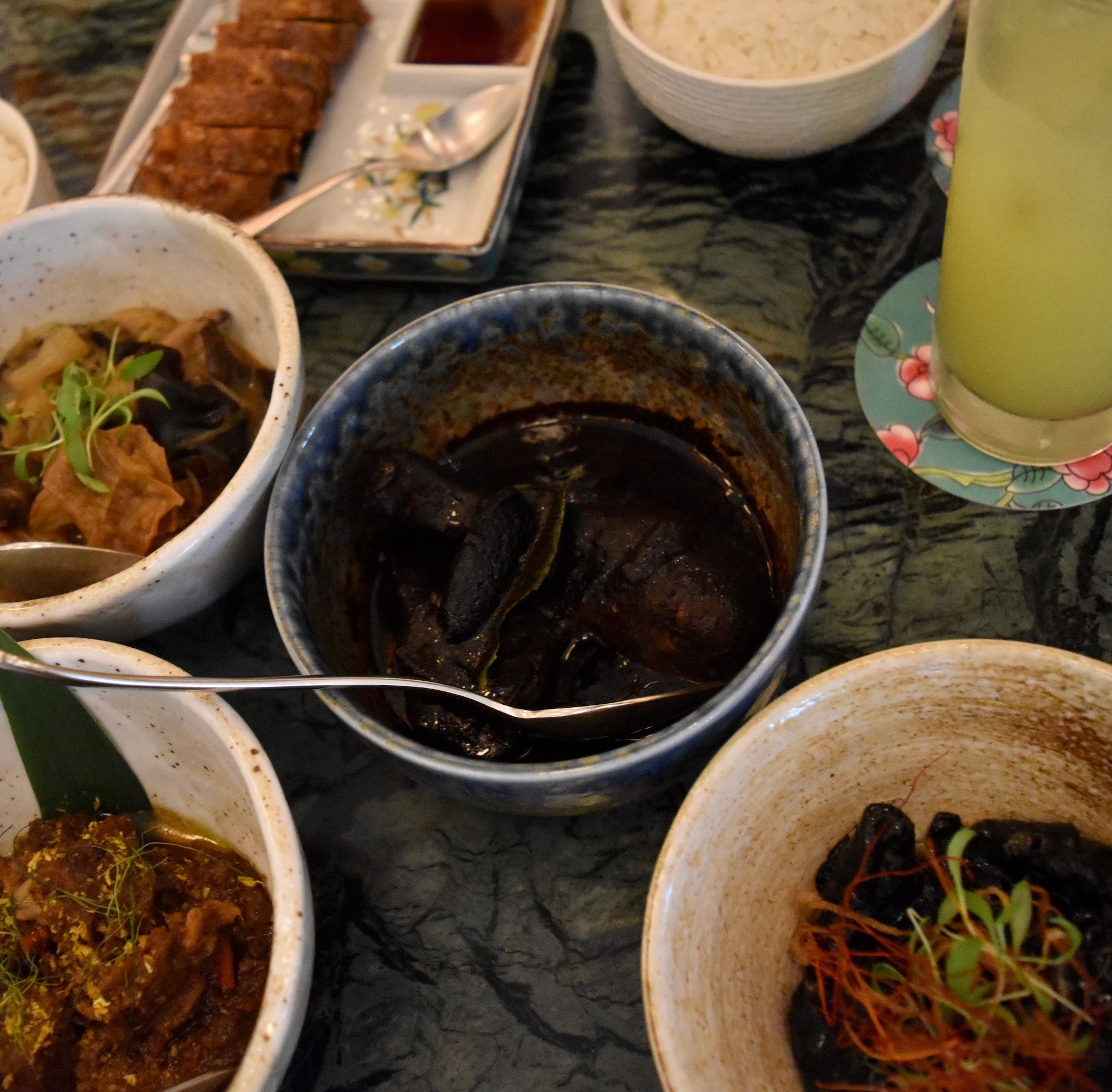 Hainanese Chicken Rice
Where: Tian Tian, Maxwell Food Centre
A favourite of Anthony Bourdain, Tian Tian sells a simple dish of boiled chicken, rice and sauce, but it's totally delicious. Chicken Rice is actually one of Singapore's most popular dishes and you can find it everywhere. The chicken is cooked in pork and chicken bone broth and the rice is cooked in chicken stock, which gives it its delicious flavour. Served with three sauces; hot chilli, ginger and soy.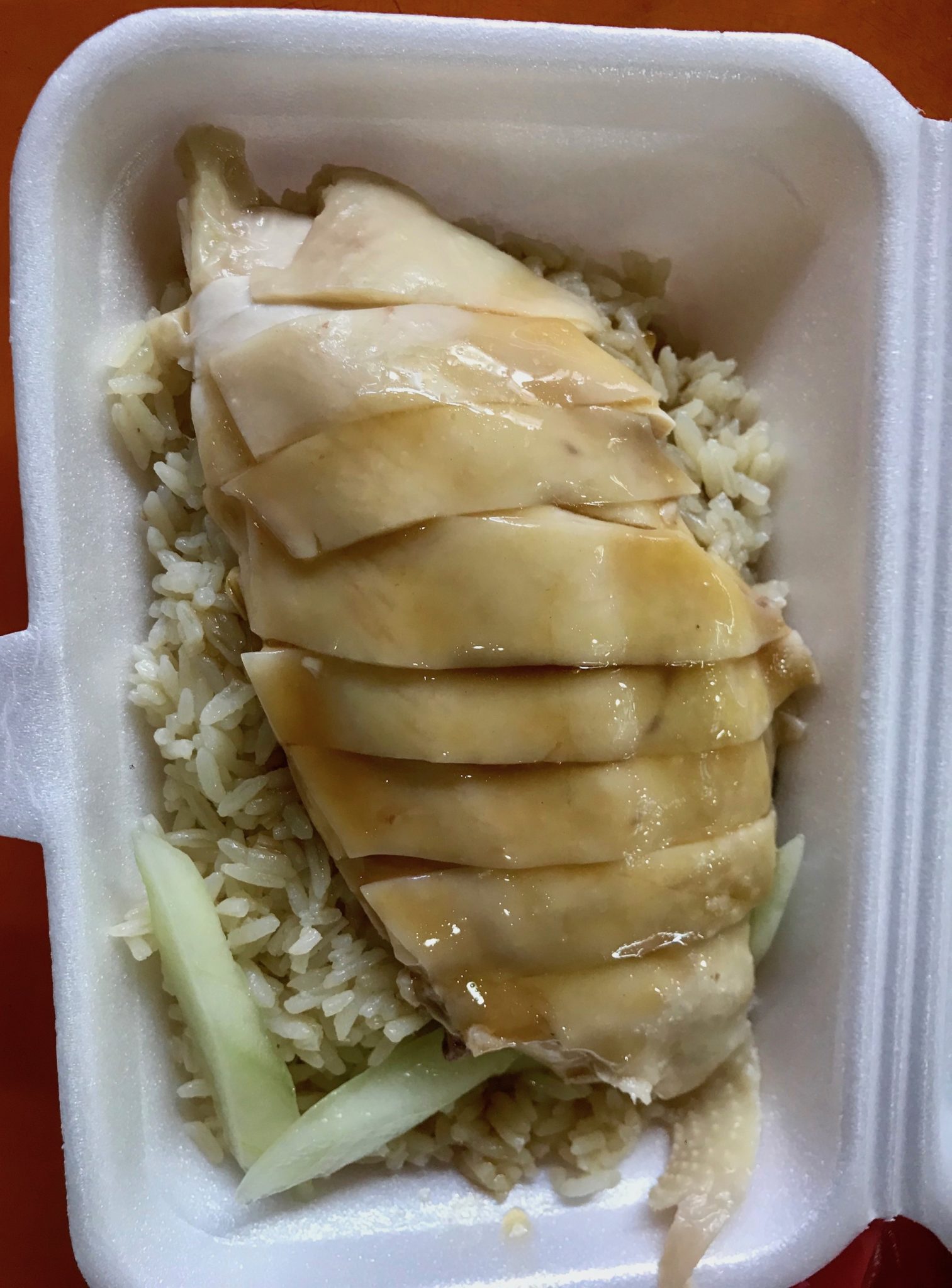 Selfie Coffee
Where: Selfie Coffee, Haji Lane, Kampong Glam
Exactly as it sounds: order a coffee, take a selfie, and your coffee is presented with your face on top! Obviously something you only do once, but a little bit of fun! Plus Haji Lane is awesome; there are lots of cool little shops, cafes and bars and it has really colourful murals all over the walls.
Dim Sum
Where: Cherry Garden, Mandarin Oriental
I love dim sum, and Cherry Garden is considered one of the best places in Singapore for delicious dumplings. The restaurant specialises in Cantonese cuisine, so in addition to dim sum, the restaurant has lots of other delicious dishes – a particular favourite was the baked tiger prawn with Yunnan black garlic. Delicious!
Carrot Cake
Where: Guan Hin Homemade Carrot Cake, Chinatown Food Complex
Despite the name, this dish does not contain carrots and is nothing like the carrot cake you get in the UK/Oz. It's actually made from pureed daikon radish and rice flour which is steamed, chopped up and fried with egg and preserved radish. It comes in two varieties – white and black. The black one is fried with dark soy sauce giving it a sweeter taste, while the white is fried only with beaten eggs making it more savoury.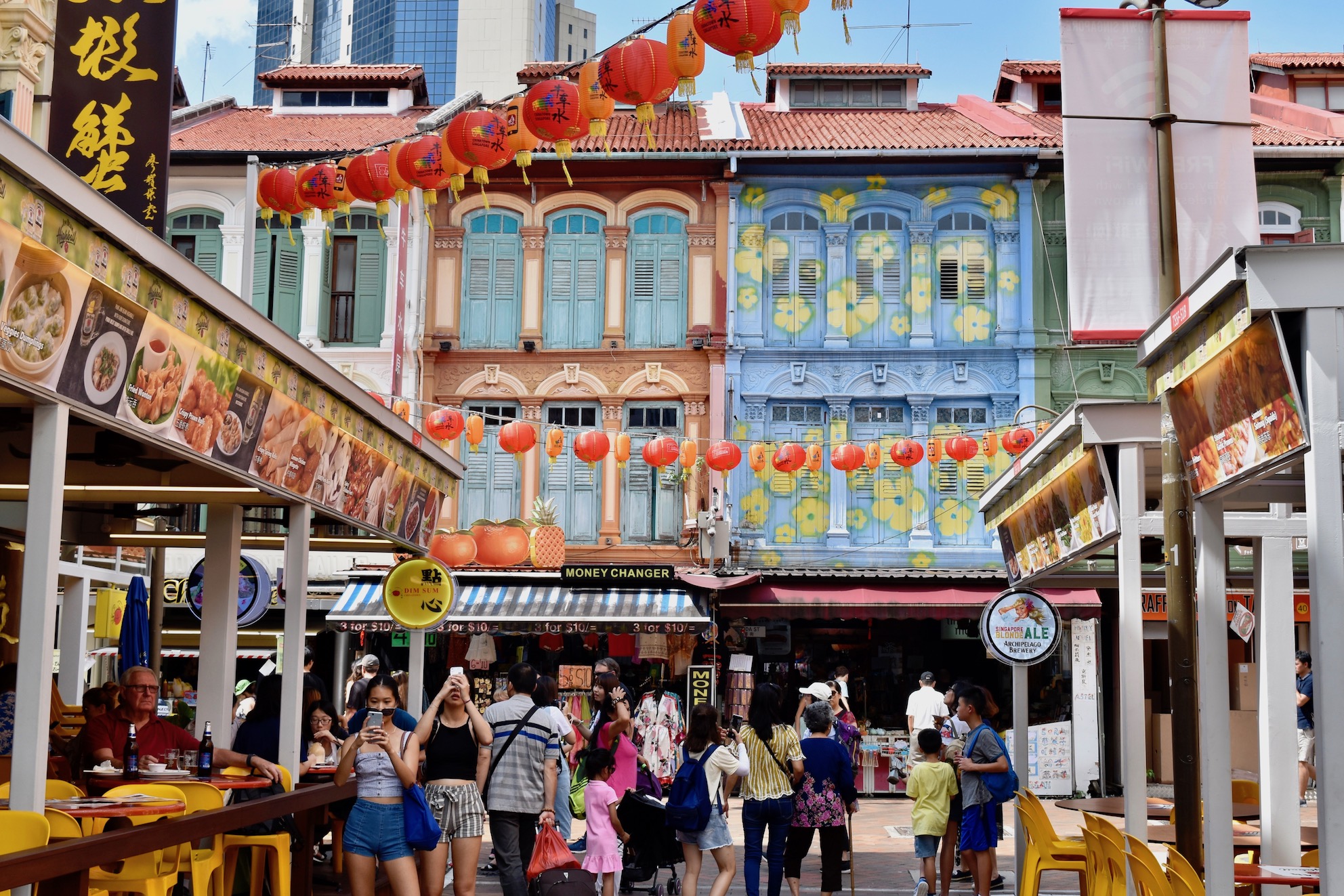 Popiah
A thin pancake stuffed with cooked vegetables and sometimes meat. Really tasty and not as heavy as some of the other bread style options. You won't find these at all of the hawker centres, so make sure you order them when you do!
These are just some of the many tasty things to eat in Singapore. I would return to the city for the food alone! Have you been to Singapore? I'd love to hear about your favourite dishes!
Where to Stay in Singapore
We stayed at two hotels during our time in Singapore, both were great, with stunning swimming pools!
The Mandarin Oriental is a striking building, shaped like a fan overlooking Marina Bay. As well as beautiful rooms and an outdoor pool, the hotel has 7 dining options including the excellent Cantonese restaurant – Cherry Garden.
I loved Oasia Hotel Downtown. It's a 5 minute walk from the awesome Maxwell Food Centre in Chinatown and has the most incredible rooftop pool. Stay in a Club Room for access to the Club Lounge pool and for complimentary cocktails and canapes between 6pm-8pm each day.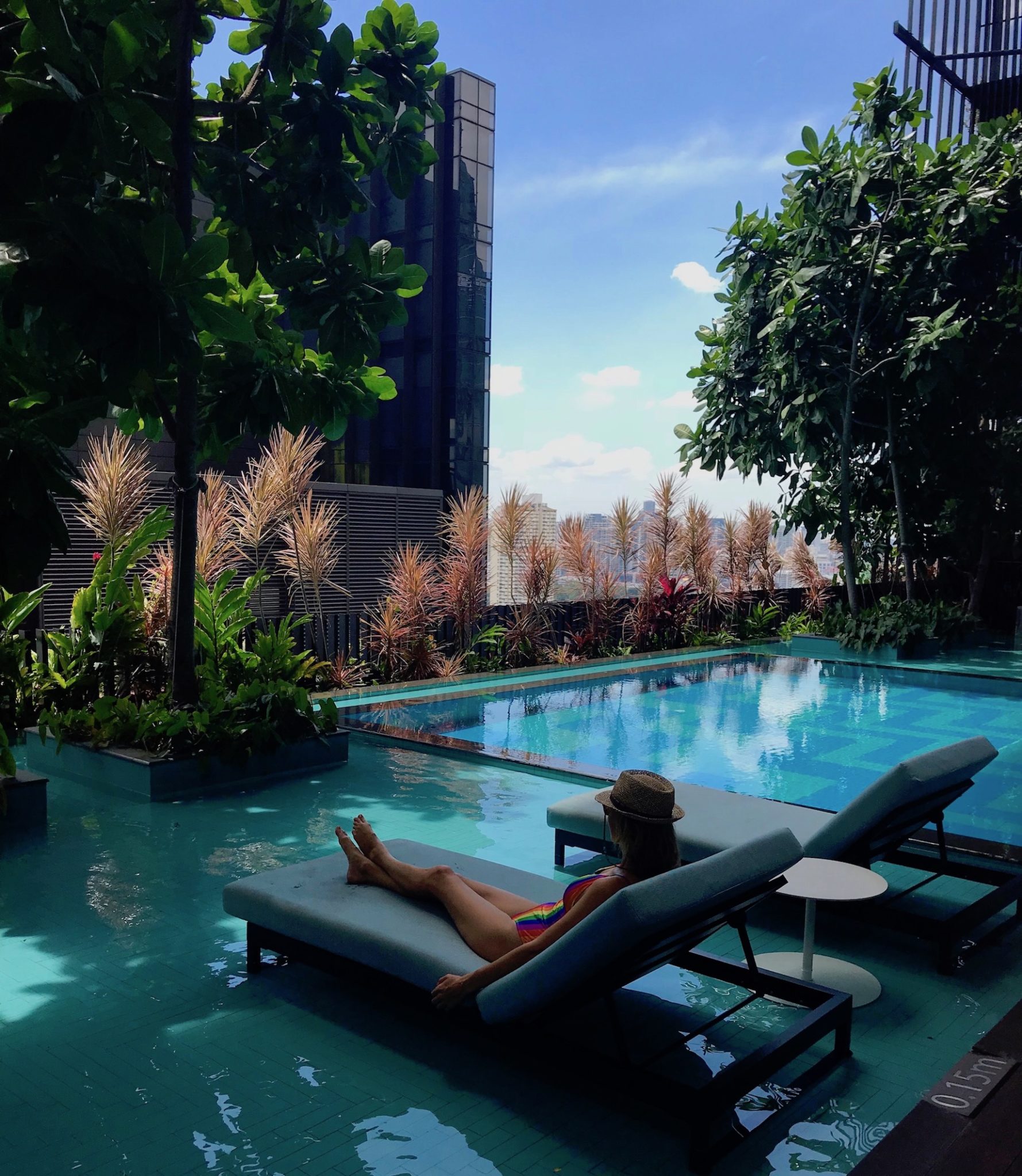 Travelling in Asia? Check out our guides to Cambodia here.
Thanks to Visit Singapore for hosting A Lovely Planet.