Amalfi is one of the most iconic places in Italy and quite rightly so, known for its rugged coastline, amazing cuisine and colourful villages.  It's also one of the most expensive European holiday destinations.  However, it is possible to visit on a modest budget, and it's well worth the trip.
The Amalfi Coast stretches from Sorrento down to Salerno, on the Sorrentine Peninsula. Sorrento, is a resorty town, a well known stop on the cruise line route and has quite a few big hotels.  For me, it's a little too touristy.
The Amalfi Coast
However, further down the coast, you can have a more authentic Italian experience.  The towns of Positano and Amalfi are very popular with tourists, but they still retain a lot of original Italian charm, and even better, in between them is Praiano.  My favourite stop on the Amalfi Coast.
Praiano is a very small town, the accommodations are mostly locally run B&Bs and small hotels, which make it feel less touristy.  I stayed at Villa Il Frantoio, a great little B&B with an amazing pool overlooking the sea, run by the lovely Giulio and his family.
It's a quiet town but has some great restaurants.  Vivaro's is definitely one of my favourites places to visit in Amalfi. Run solely by Gennaro, who is the Maître Dee, Waiter, Chef and Sommelier.  It serves the most amazing food, which Gennaro caters to each guest individually.
The beaches in the Amalfi Coast are mostly small rocky coves, which are great for snorkeling, sunbathing and people watching.  Praiano has two small beaches and the beaches in Amalfi and Positano are a short bus ride away. If you can afford it, I would recommend accommodation with a pool, as the Amalfi Coast is very hilly, you will probably have an uphill walk back from the beach, so it's great to be able to jump in the pool to cool off when you get there. Plus, the views are so spectacular from the hills; it's just as nice spending a day by the pool overlooking the coast.
You can also hire a boat for the day, which was a fantastic experience.  It cost around 100 euro for half a days hire without a skipper, which isn't too expensive when there are a few of you. They gave us a demonstration on how to steer the boat, a bit of safety info and then we were free to explore the coastline from the water.  We took a packed lunch and moored up for a swim and some food, it was amazing.  You can also hire boats with a skipper for a larger fee, which sounded great too.
It's easy to get around by the local SITA bus and you can also take a ferry to and from the main towns. The closest airport is Naples, but you can fly into Rome, which is what we did and had a few days in the city.  From Rome it's either a coach all the way down, or you can take the train to Salerno and ferry from there.  (We did both – the coach was simpler, but I enjoyed taking the ferry).
Positano and Amalfi, along with Ravello are great places to spend an afternoon/evening (or longer!), and have a greater selection of shops and restaurants, (Praiano really only has a couple of shops).  You can also take a day trip to Pompei and Herculaneum from most spots on the Amalfi Coast.  There are plenty of operators offering the trip, or if you have a car it's just over an hour drive.
Now to the budget….
Your biggest expenditure in the Amalfi Coast will be accommodation. Even the budget options aren't cheap. Our stay at Villa Il Frantoio cost around £120 a night, including an amazing (and large) breakfast, which meant we spent less on lunch.  Each room has its own private terrace overlooking the sea, which is a lovely place to sit and have a drink in the evening (the local shop sells some very nice local wine). Of course, when you are in Italy, you want to eat the local food, but this doesn't have to be expensive. There are lots of little cafes that serve pizza by the slice and great salads, which is perfect for a cheap lunch.
So while it probably won't be the cheapest trip you take, you don't have to spend a fortune and for me, it is definitely worth the money.  The Amalfi Coast really is a special place, a beautiful area, oozing with culture and class.  I can't wait to go back.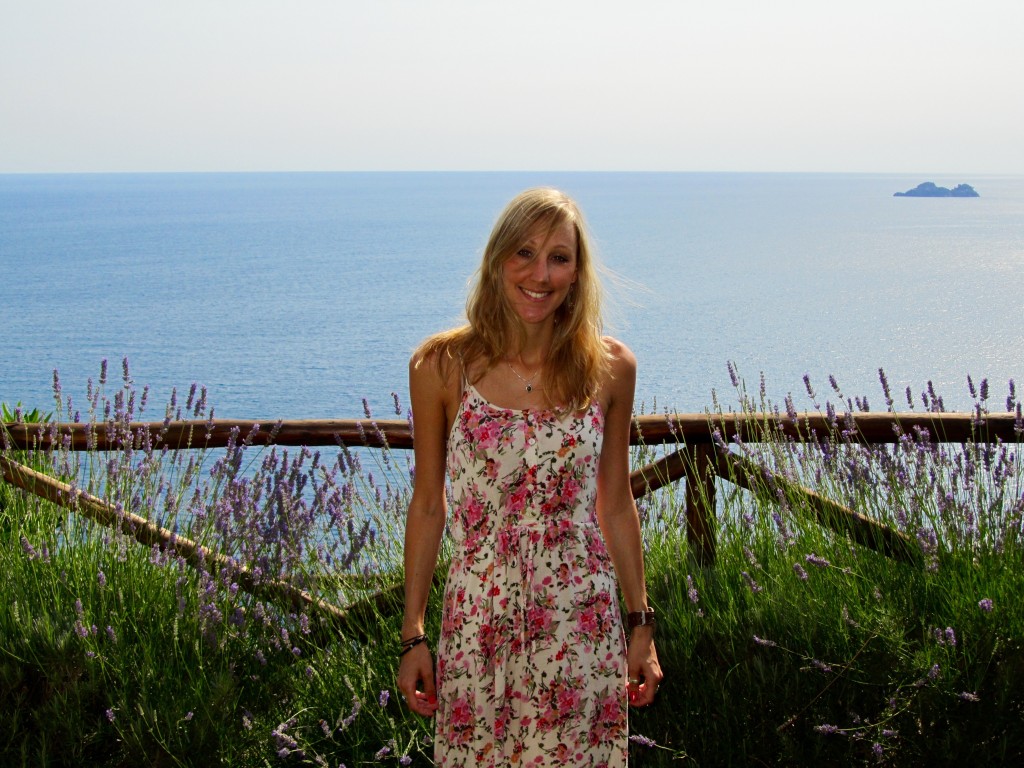 These are my favourite places to visit in Amalfi. Let me know which are yours!
Travelling to Italy? Check out our article on Emilia Romagna