I'm a massive fan of dim sum, so when I got the opportunity to visit Royal China and try out their new dim sum menu, I leapt at the chance. I often used to walk past the Baker Street branch, jealously checking out the people inside but I've never actually been in myself. So I was very much looking forward to visiting the Fulham restaurant last month.
The restaurant is located on Fulham Road and is the smallest of the six branches of Royal China. It has an outdoor patio area, so you can sit outside if the weather is warm enough!
The Menu at Royal China
Royal China has an extensive dim sum menu, with specials that change every few months. Dim sum is traditionally served in the daytime, and the menu is offered from 12- 5 But they also now offer an evening sim sum platter too.
I ordered a Jasmine tea while we perused the menu. Royal China has a great selection of teas, and the waiters can also recommend tea pairings for the dishes.
When it comes to dim sum, my absolute favourite is Char Siu Bao (pork filled buns), so I knew before arriving that I would be ordering these! They didn't disappoint. The pork was incredibly tasty and the buns were light and fluffy.
Something I hadn't tried before was Xiaolongbao – soup dumplings. These were amazing! Steamed dumplings filled with a tasty broth and vegetables. I will definitely be ordering these again.
We also ordered honey roast pork puffs, gyoza, spring rolls and vegetable dumplings. These were all delicious.
To accompany the dim sum, we had ginger and spring onion noodles and egg-fried rice.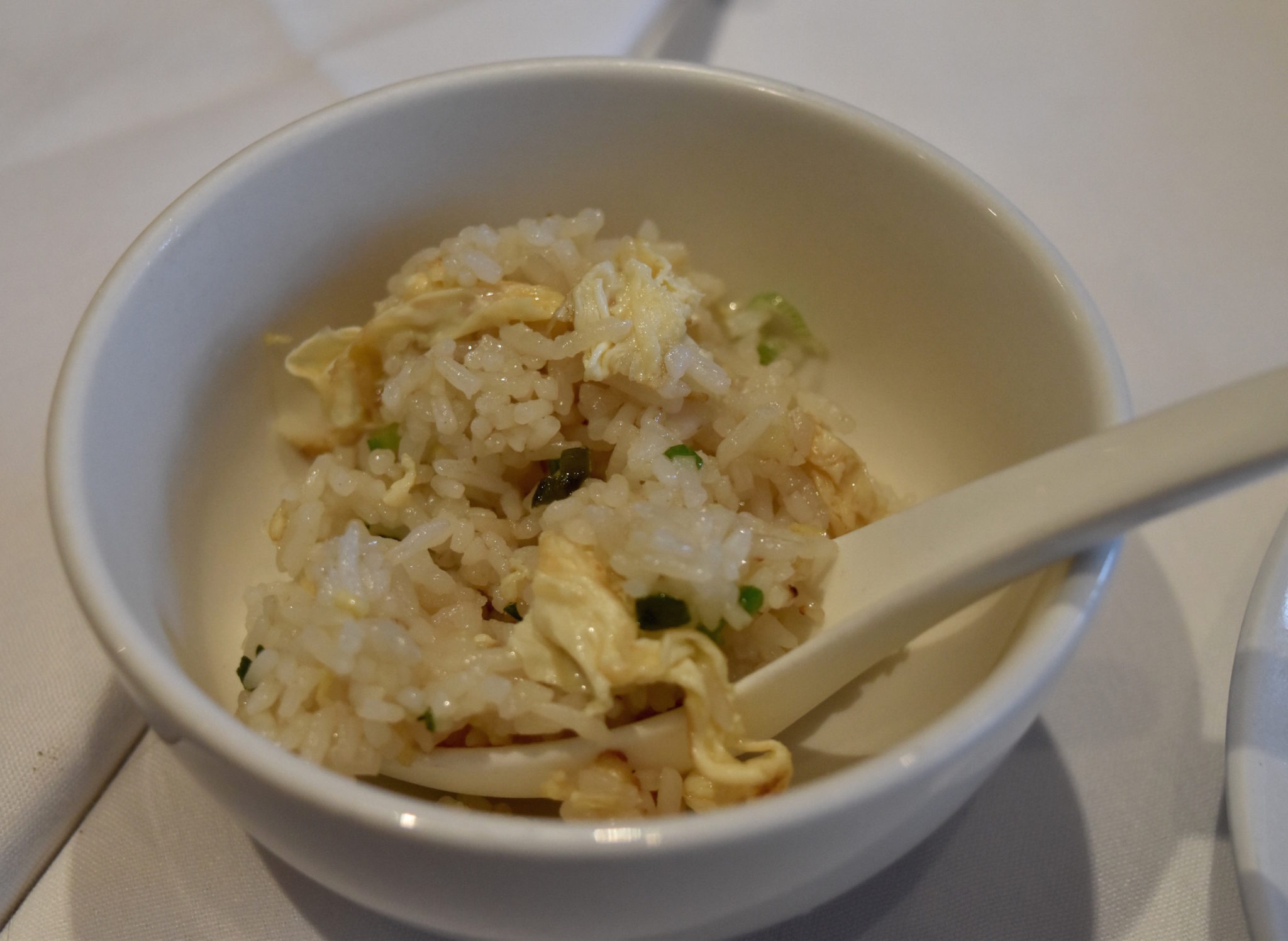 I wanted to try one of the 'special' dim sum, and went for one of the dessert options, which were purple potato covered in coconut! Very unusual, but very tasty.
The restaurant itself is traditionally decorated, with a large Chinese mural and textured walls. It's a very relaxed venue and a great spot to spend an afternoon.
Another great feature that is unique to the Fulham branch, is a home delivery service. When I'm back in London I will definitely be taking advantage of this!
It was a lovely meal and I would definitely recommend trying the dim sum at Royal China. I'm looking forward to visiting the other branches!
Thank you to Royal China for hosting A Lovely Planet.