I first visited Ubud in 2014 on a family holiday to Bali. We spent two days in the town and I loved it, so when I returned to Bali in October with my sister I was keen to head back there. Ubud has a huge selection of accommodation, from budget through to luxury, so it wasn't an easy task choosing a place to stay. We wanted somewhere relaxing, a little outside of the town centre and we definitely wanted an infinity pool, having spent some much time gazing at the amazing Bali pools on Instagram! After a little research, we discovered The Kayon Resort, and after reading some great reviews and looking at the incredible pictures decided this was the place we wanted to stay.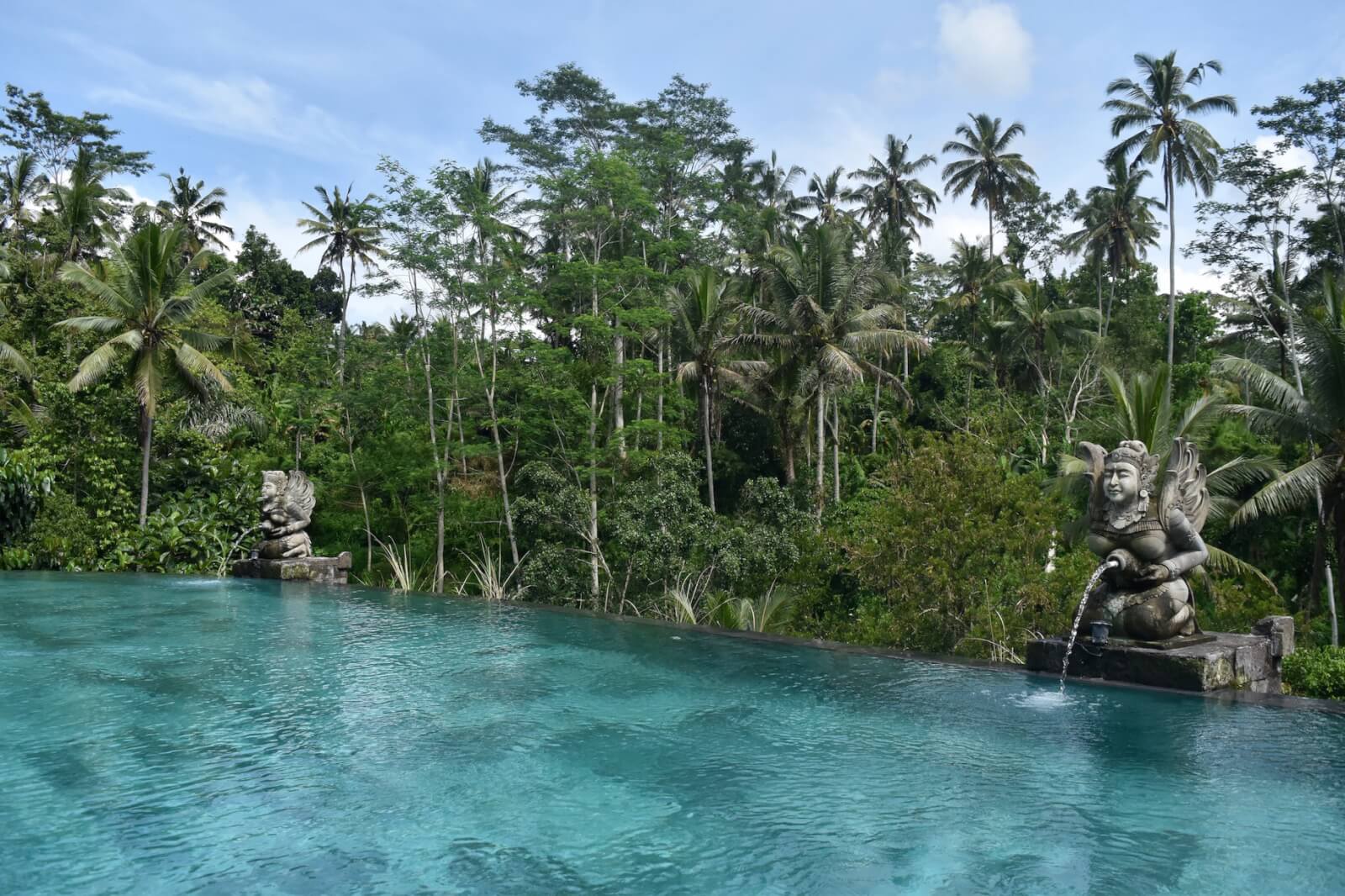 We landed in the evening and headed straight to The Kayon Resort. This is located a 10 minute drive from the centre of Ubud, surrounded by rainforest and rice paddies, next to the Petanu River. Ubud is a great base if you want to explore the temples of Bali.
It was late by the time we arrived, but we received a warm welcome and a delicious drink on arrival. The Petanu Cooler; made from mint, ginger, lime and honey and named after the river.
We went straight to our room after checking in, ready for a good sleep after the long flight from the UK.
The Room at The Kayon Resort
The Kayon Resort has three different room types; Valley Deluxe Rooms, Kayon River Suites and River Edge Pool Villas.
We stayed in a River Suite. These are furnished with traditional Balinese wooden and bamboo furniture and have balconies overlooking the Petanu River. The sound of the river and waterfall was incredibly soothing and was very relaxing to fall asleep to.
The four-poster beds are draped with mosquito nets, which I loved (I always wanted a four-poster bed with drapes as a child!)
The bathrooms are gorgeous, with the resort's signature terrazzo bath tubs and rain showers. The bathrooms also have spectacular views of the forest and river. A pretty nice spot for a relaxing bath!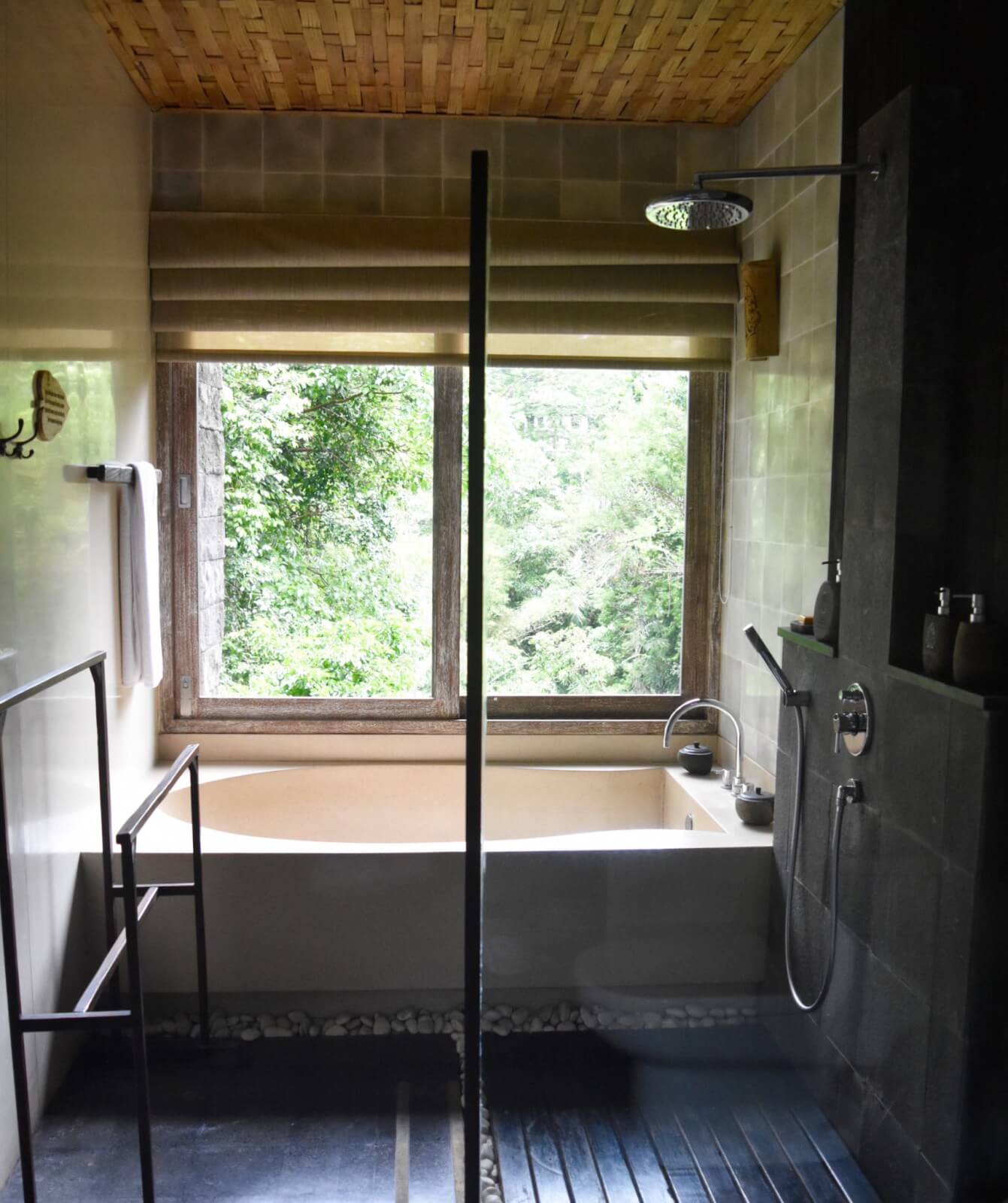 The rooms have all amenities you would expect, as well as complimentary fruit and mineral water and free wifi.
Breakfast
We ate breakfast each day at the hotel restaurant; Kepitu, but if you prefer you can have breakfast delivered to your room.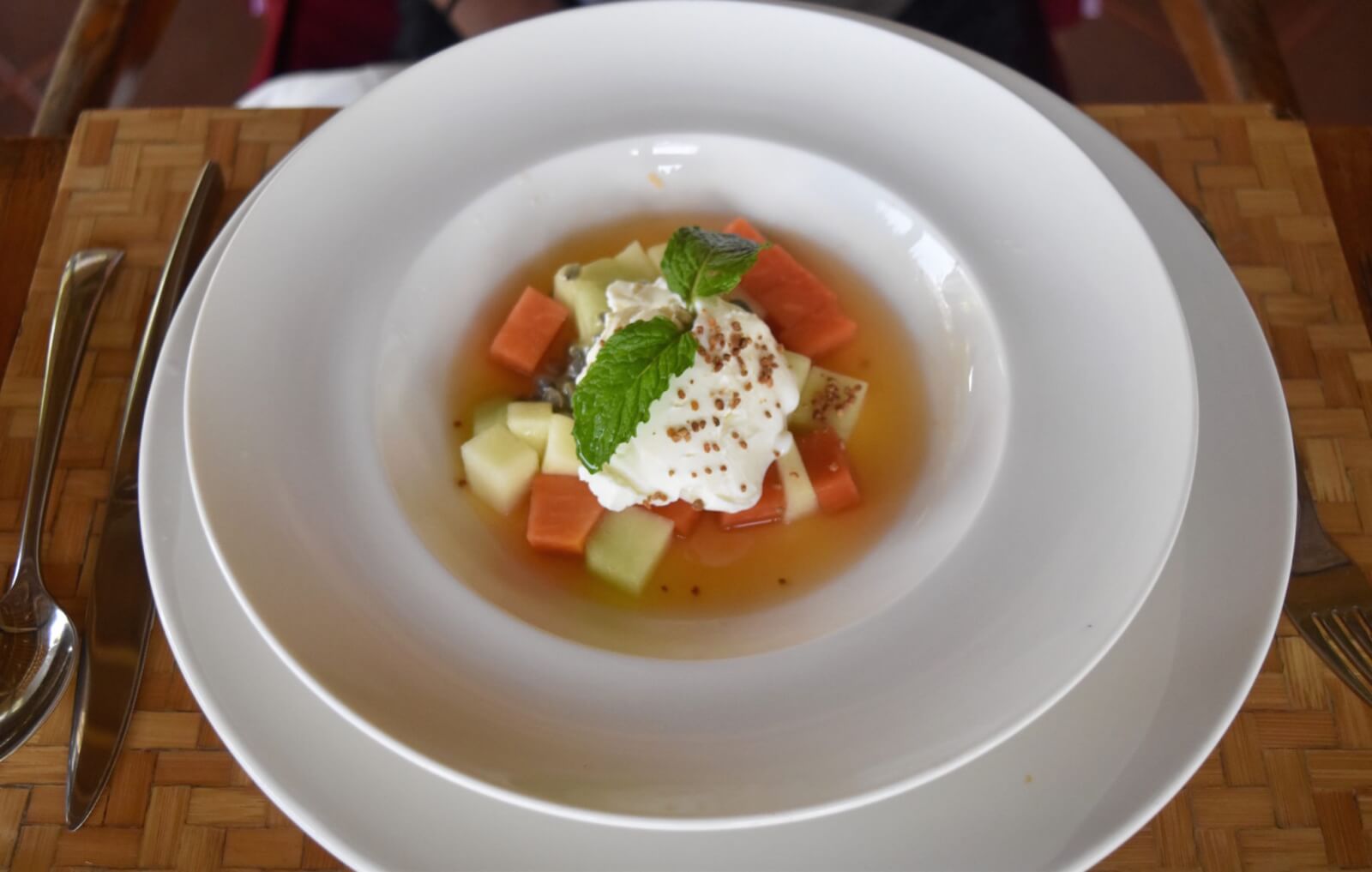 It was a feast! Each day we were offered a number of courses, that included fruit, traditional Indonesian dishes, western breakfast dishes, smoothies and tea and coffee.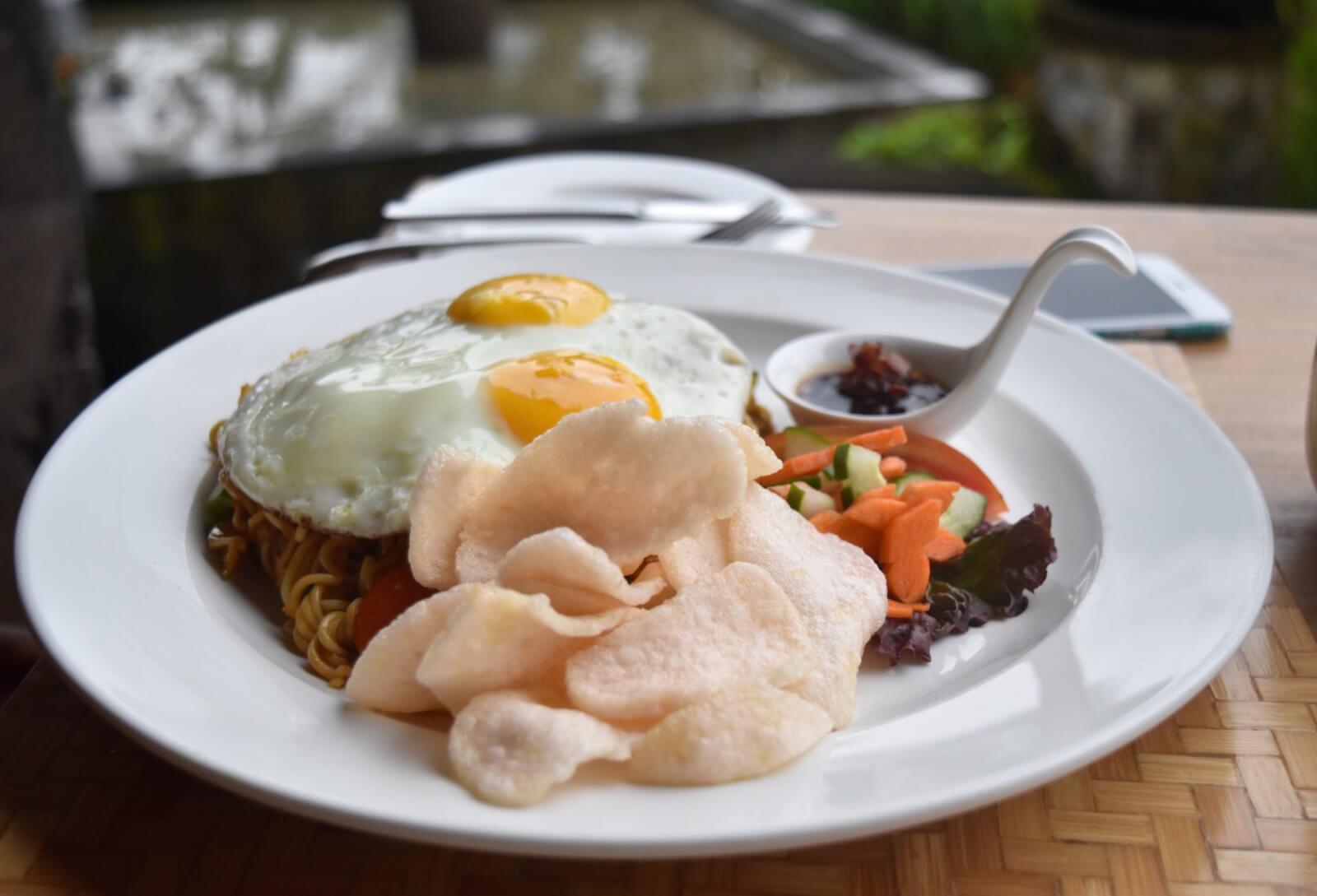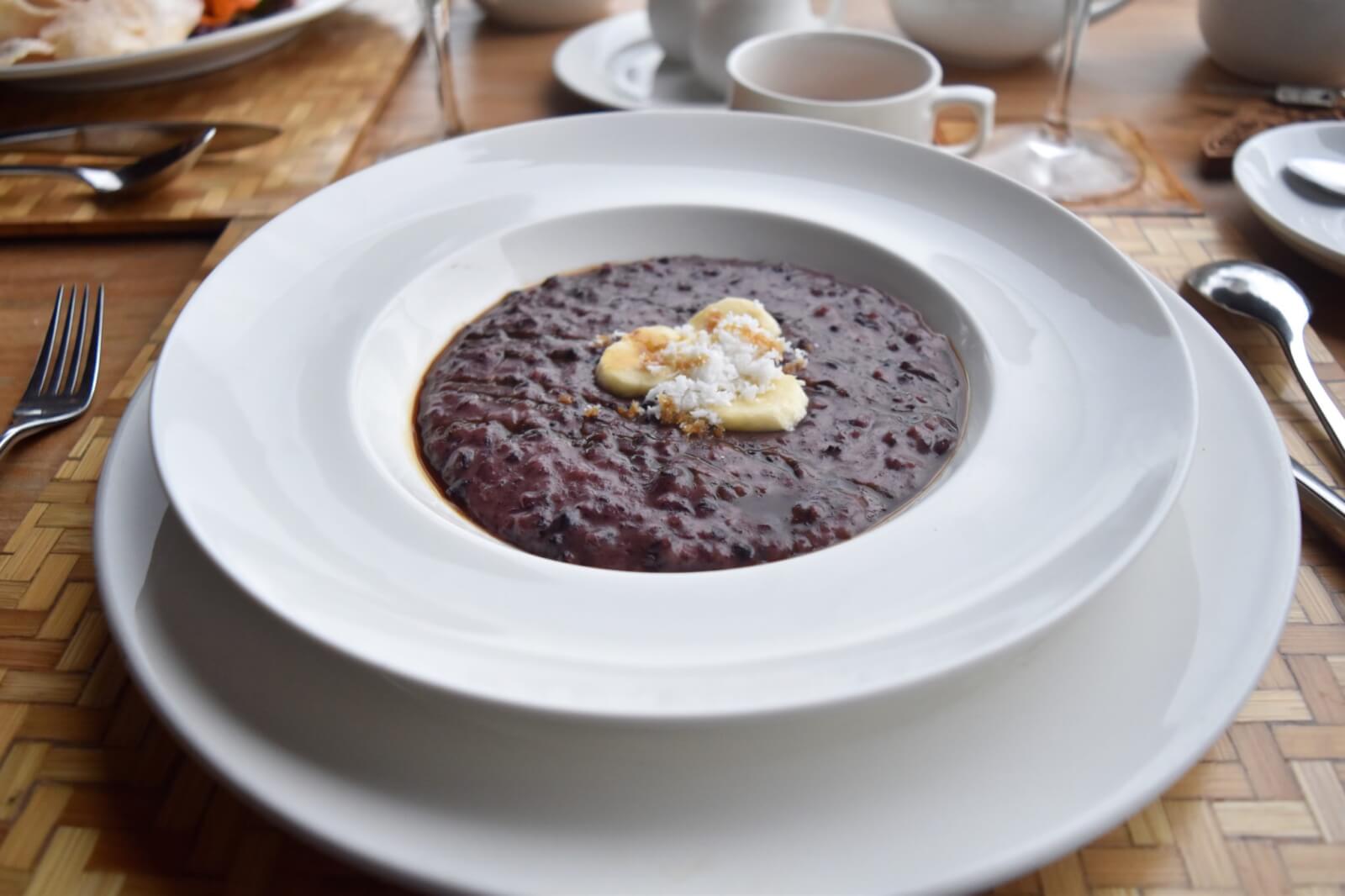 The food was lovely, and it was one of the best Nasi Goreng's we had during our stay in Bali. They also had one of my favourite Balinese dishes: Black Rice Pudding. Yum!
The Pool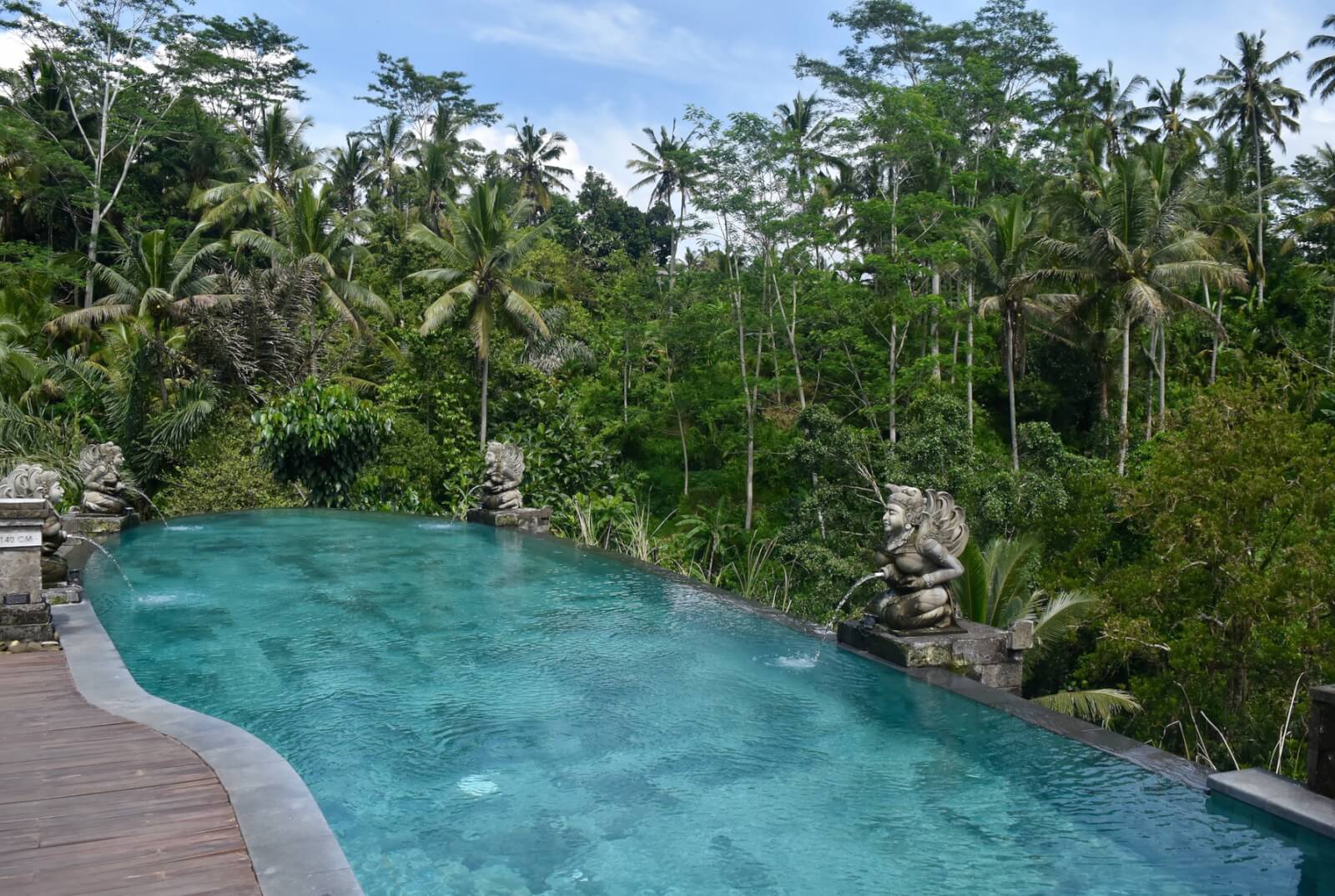 One of the main reasons for wanting to stay at The Kayon, is the beautiful pool. Surrounded by lush forest, it's an incredibly tranquil spot.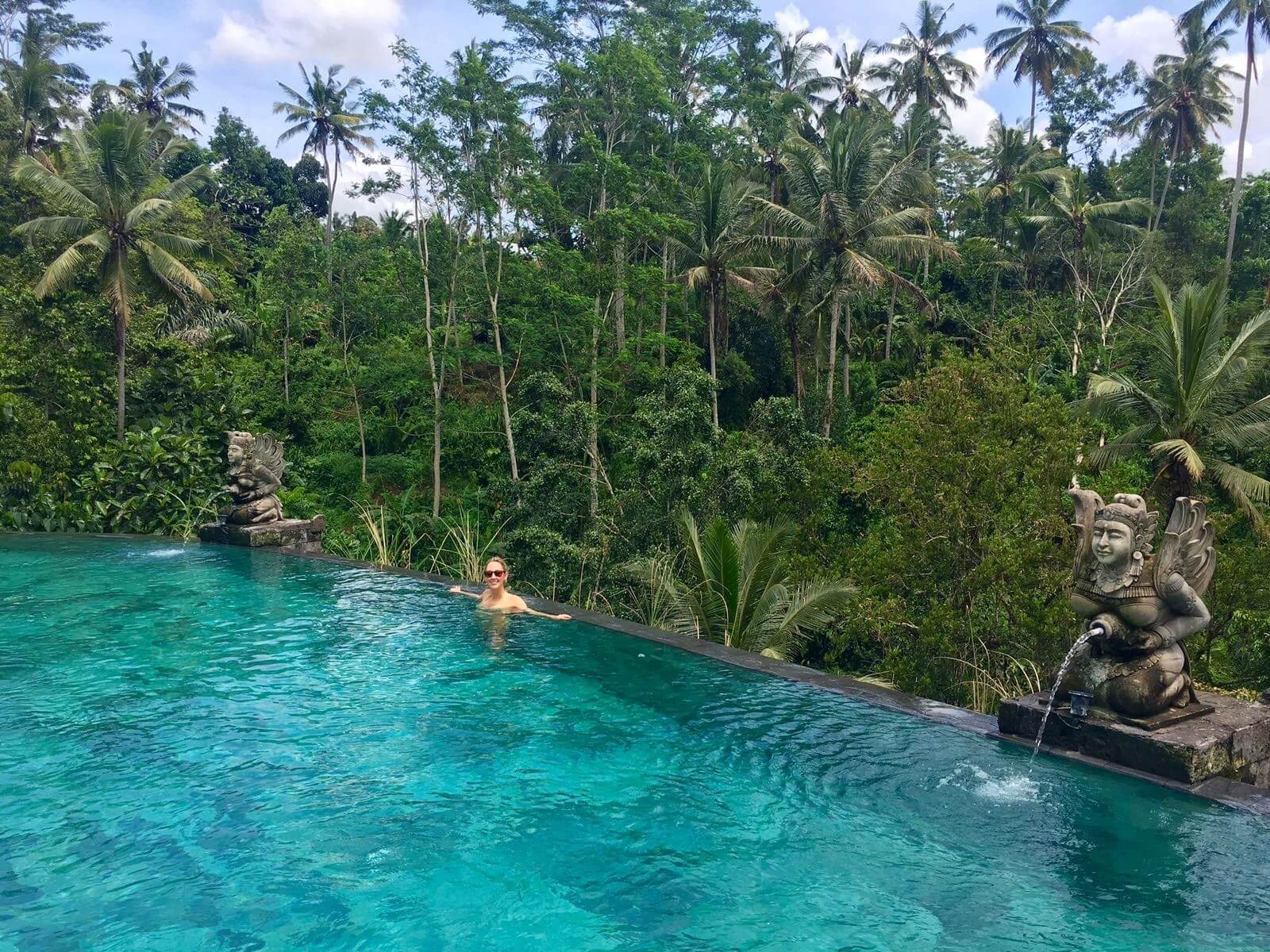 The name "Kayon" means tree of life and they have really incorporated this into the resort, which is covered in flowers, herbs, nuts and fruits including ylang-ylang, Frangipani, ginger, Areca nut, jackfruit, lemongrass, turmeric, coconuts and durian.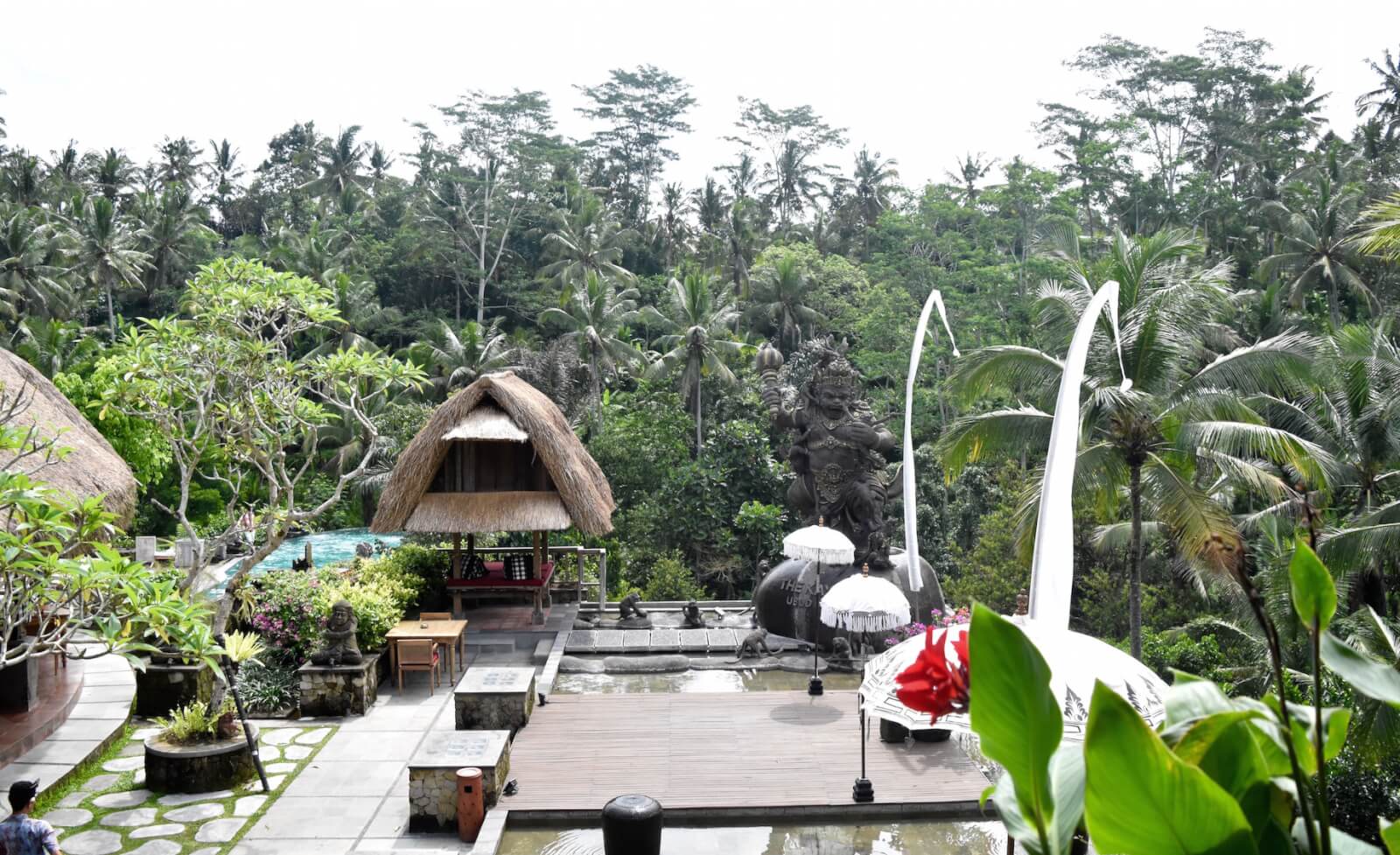 Service/Activities
The Kayon Resort offers a shuttle into the centre of Ubud, which was great. These run every 15 minutes until late in the evening, so we could go and have dinner and not worry about how we would get back.
In the evenings there are often performances, including traditional Balinese dance and music. There is also an open air yoga studio with daily classes.
I had a wonderful stay at The Kayon Resort. It feels very traditional, and it is an incredibly relaxing place to stay, but still only 10 minutes into the bustle of Ubud. When we departed, we were given a Hindu bracelet called a Tri Datu. This means 'three colours', which symbolise Brahma (the creator), Visnu (the preserver) and Shiva (the destroyer) and is worn to calm the mind. I thought it was a lovely touch and a nice way to depart The Kayon Resort.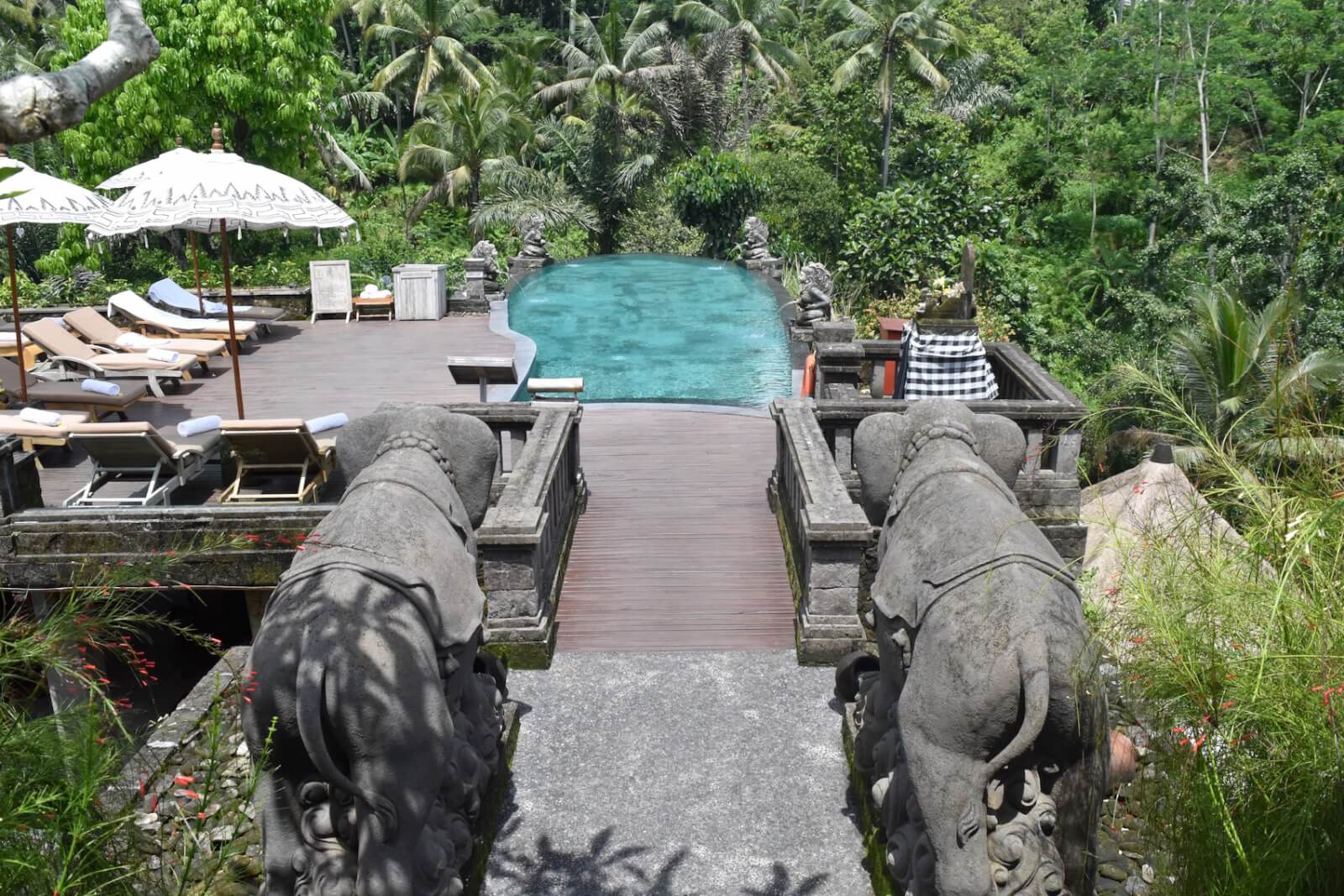 Thank you to The Kayon Resort for hosting A Lovely Planet.
Travelling to Bali? Check out our reviews of Bali's resorts Four Seasons Sayan, Four Seasons Jimbaran Bay and Anantara Uluwatu.