There are so many beautiful cities in Italy, but two of the highlights have to be the capital city of Rome and the romantic city of canals, Venice. So what better than an Italian road trip that takes you between the two.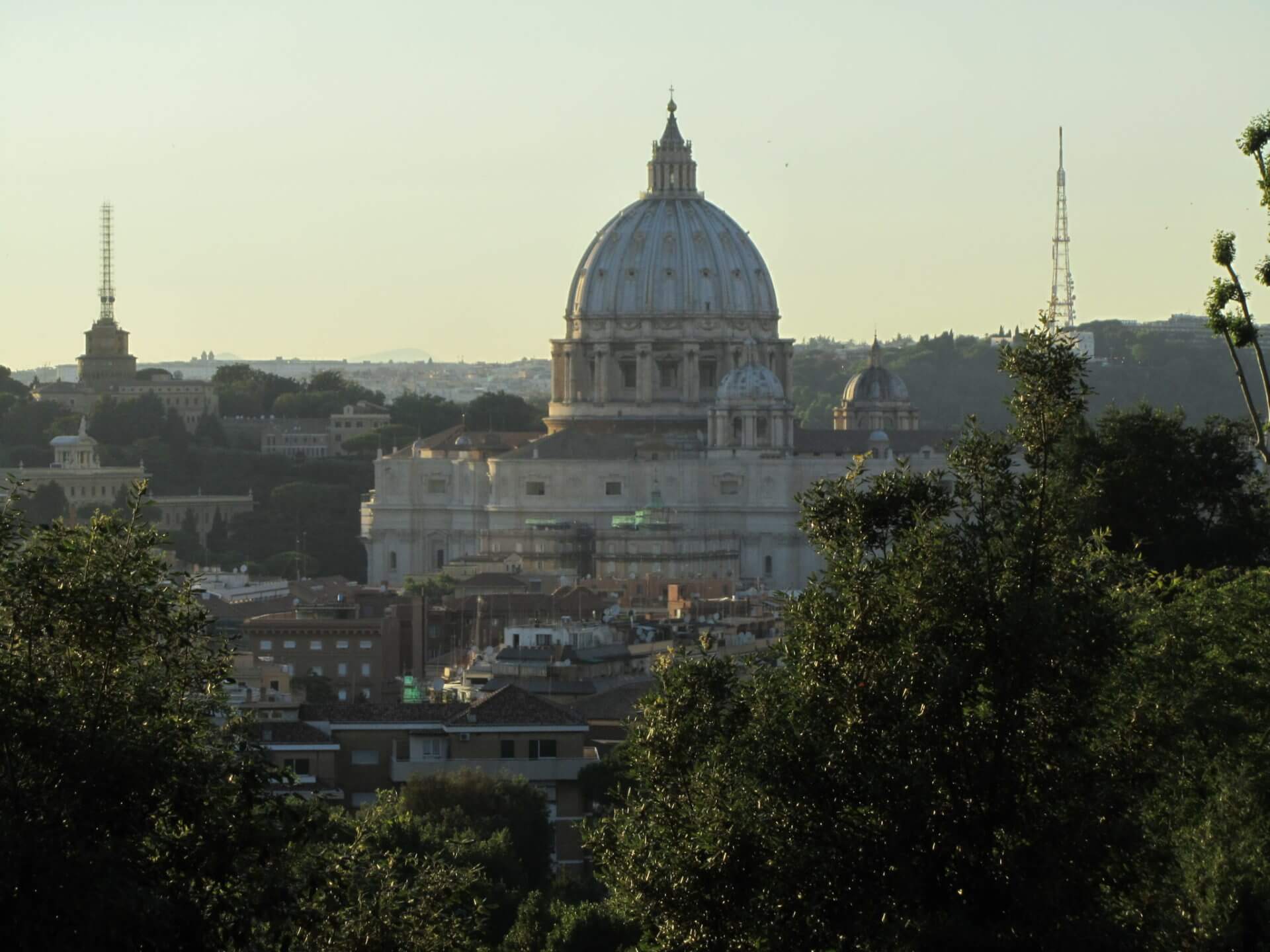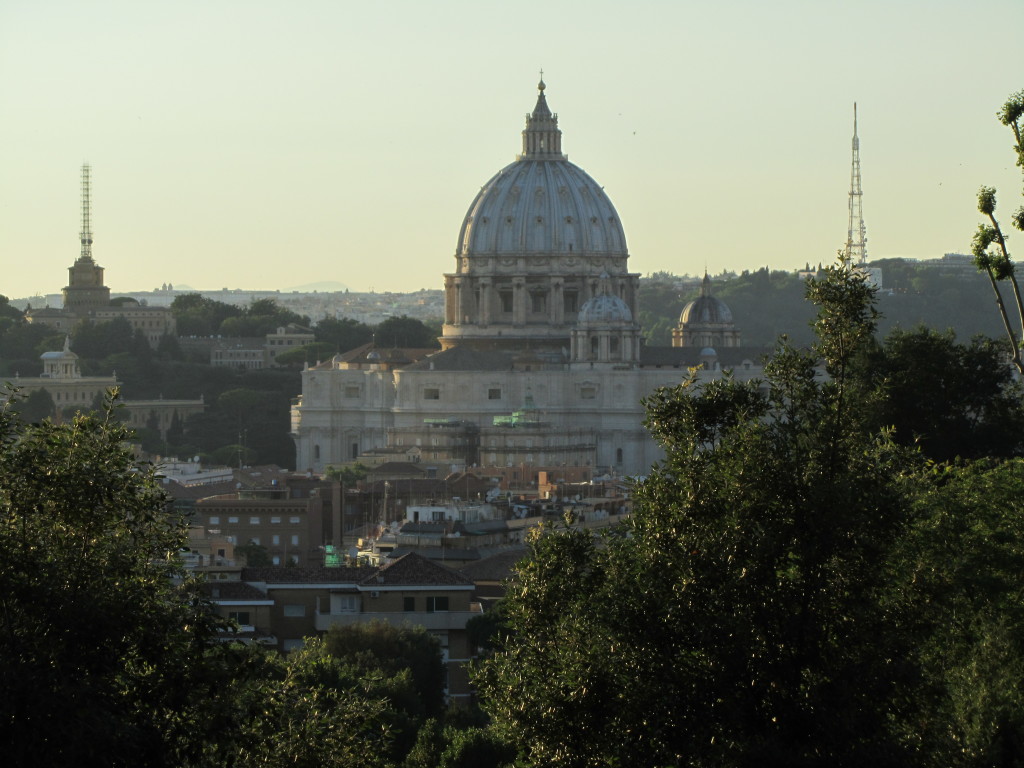 Disclosure: This article contains affiliate links. This means that if you click a link and purchase something I've recommended I may earn a small commission. This does not affect the price you pay but helps me to run this site. You can read my full affiliate disclosure here.
10 Day Rome to Venice Road Trip Itinerary Summary
Day 1-3 Rome
Day 3-5 Montepulciano
Day 5-7 Florence
Day 7-8 Modena (or Bologna)
Day 8-10 Venice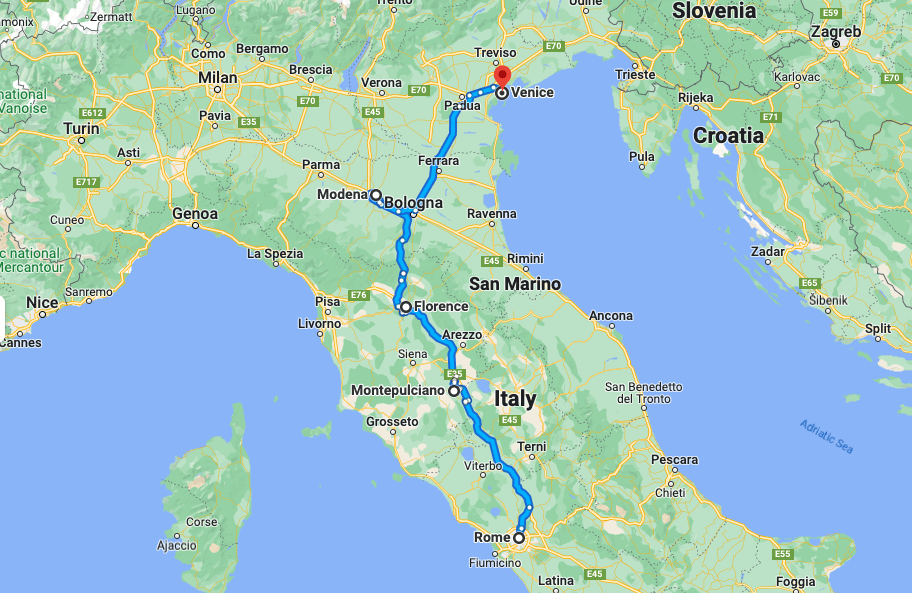 Tips for driving in Italy
The trickiest driving in this Italian road trip will be driving in and out of the big cities. Particularly Rome and Florence, which both have Limited Traffic Zones (Zona Traffico Limitato/ZTL). This means you can't drive in these areas unless you have authorisation or are a local resident. For Venice, you will need to either park outside the city and take the train in, or park in one of the multistory car parks at the entrance to the city (or drop your car off when you arrive). Once out on the motorways or smaller roads driving is much like anywhere else. It's best to hire a smaller car for this trip so you can navigate some of the narrow Italian roads and ensure parking is available and/or included when booking accommodation. All recommended hotels in this article have parking. When booking a rental car, check the small print for one way fees.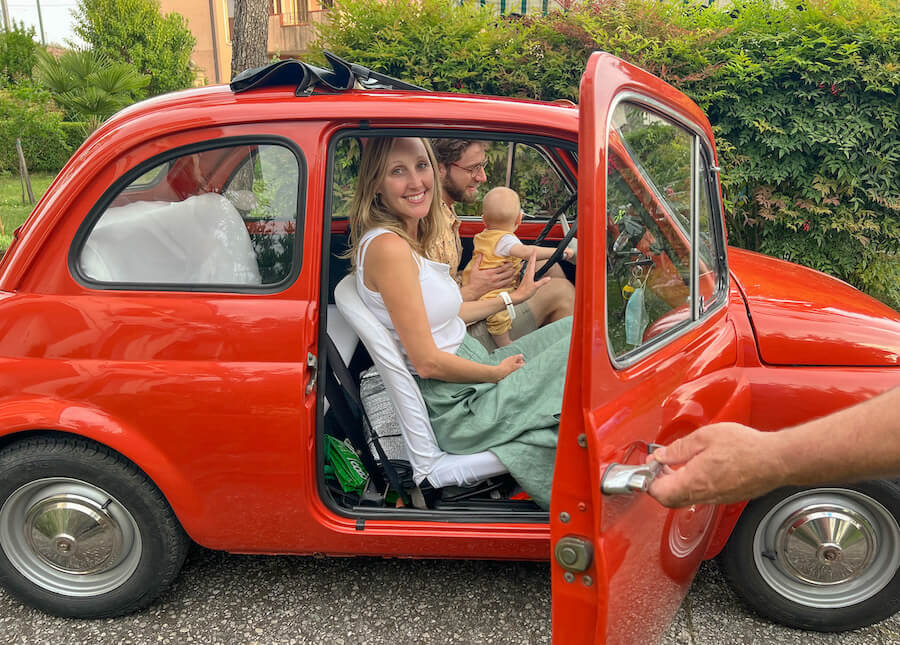 Day 1-3 Rome
Fly into Rome and spend a few days exploring the ancient city. There are so many incredible historical and cultural sites in Rome you could spend weeks here and still only scratch the surface. But in a few days, you can see the highlights.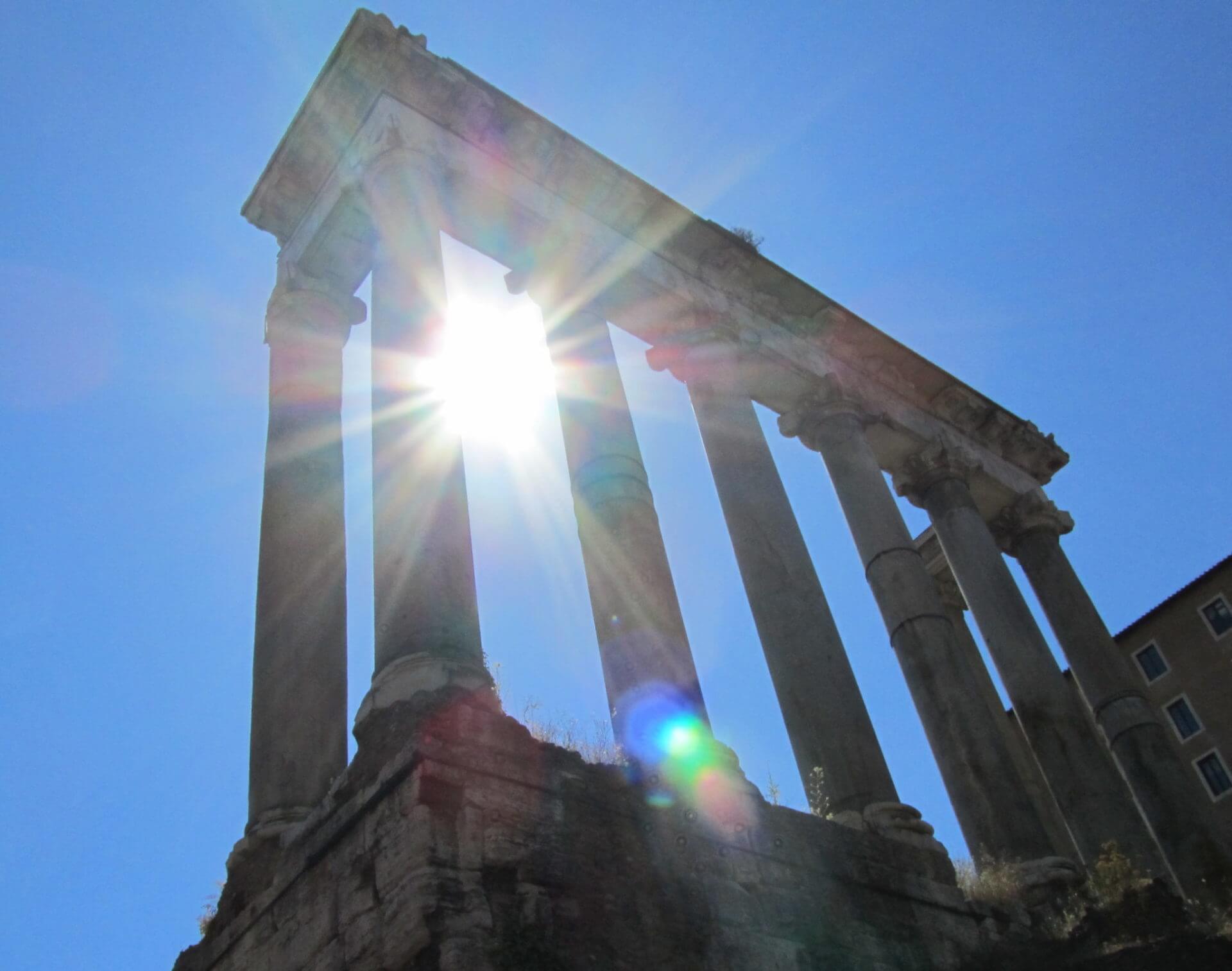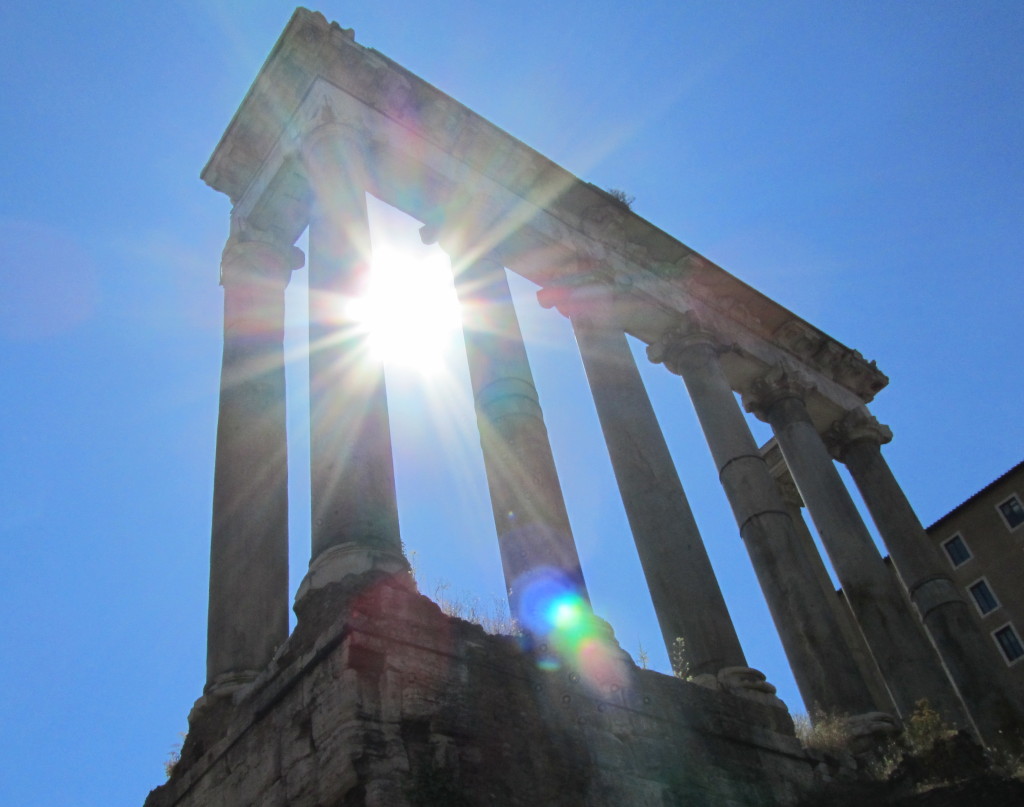 Things to Do in Rome
Visit the Colosseum
Admire the Pantheon
Spend a morning at Vatican City
Explore Palatine Hill and the Forum
Take a trip up Gianicolo Hill
Have aperitvo and dinner in Trastevere
Visit Trevi Fountain
Climb the Spanish Steps
Relax at Villa Borghese
Have rooftop drinks at Hotel Cesari 
Eat Carbonara, Cacio e Pepe and Supplì
Read our full three day Rome itinerary.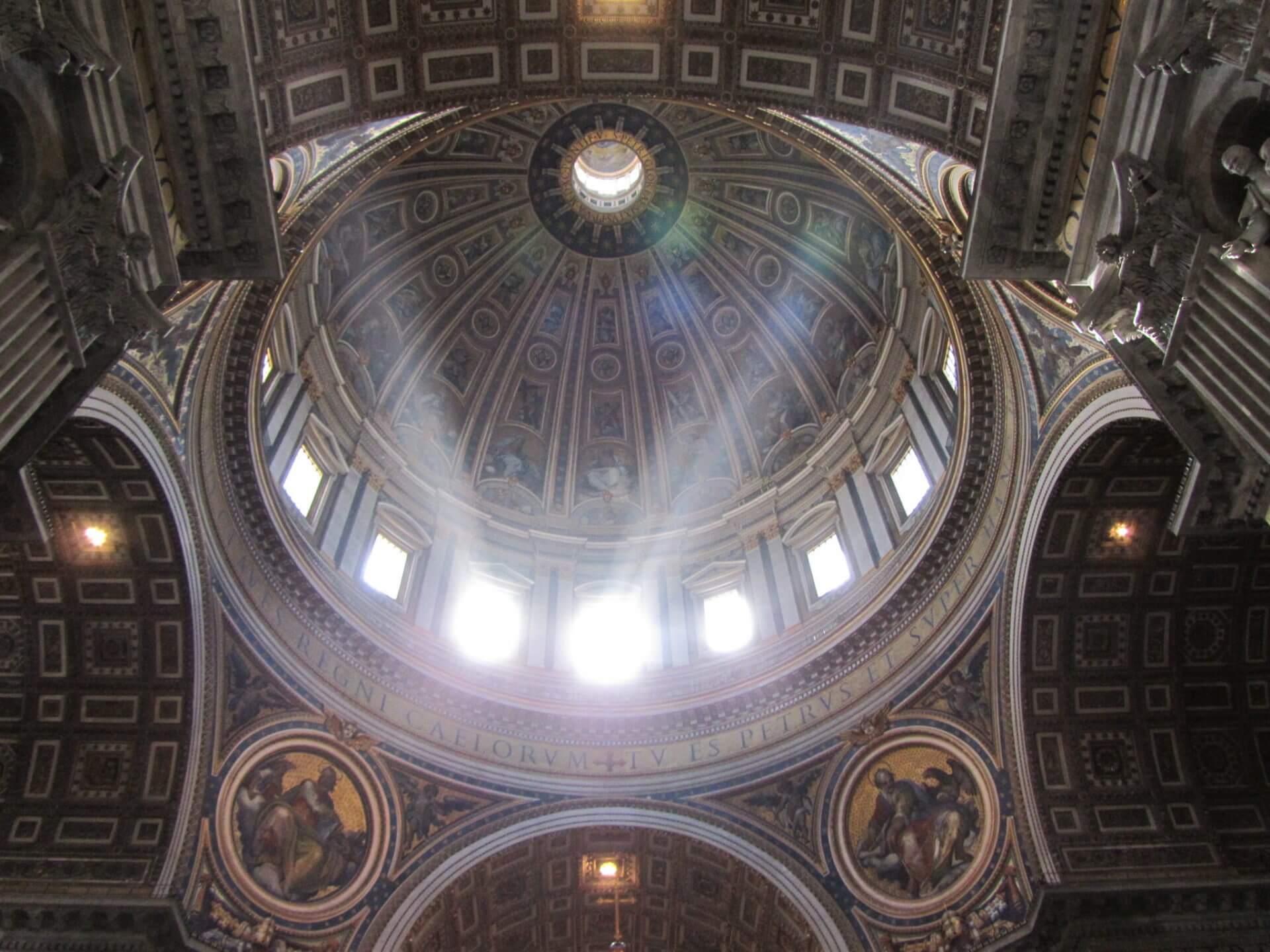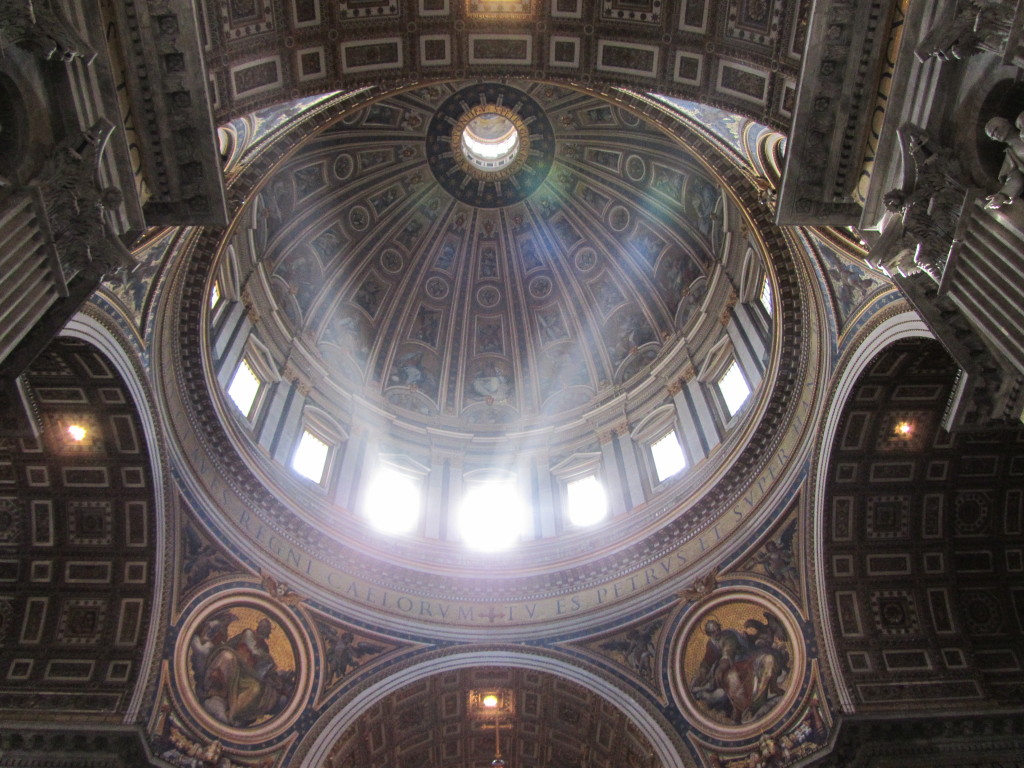 Where to Stay in Rome
Budget – Dulcis In Fundo is set in a historic building with modern, air-conditioned rooms. Located on the main street in Trastevere. Parking costs €1.50 per hour nearby.
Mid-range – Domus Monamì offers elegantly furnished rooms in a historical Roman building in Trastevere. There is a lovely terrace and shared lounge for guests to use. Free street parking is available nearby.
Luxury – Hotel Palazzo Manfredi has incredible views of the Coliseum from the rooftop terrace and some of the spacious rooms have a view of the ancient ruins along the Roman Forum. Private parking costs €60 per day.
---
Day 3 Rome to Montepulciano
Drive to the beautiful medieval and Renaissance town of Montepulciano in Tuscany. On the way, stop at the famous hilltop town of Civita di Bagnoregio, which can only be accessed via a pedestrian suspension bridge, and at the lakeside town of Bolsena.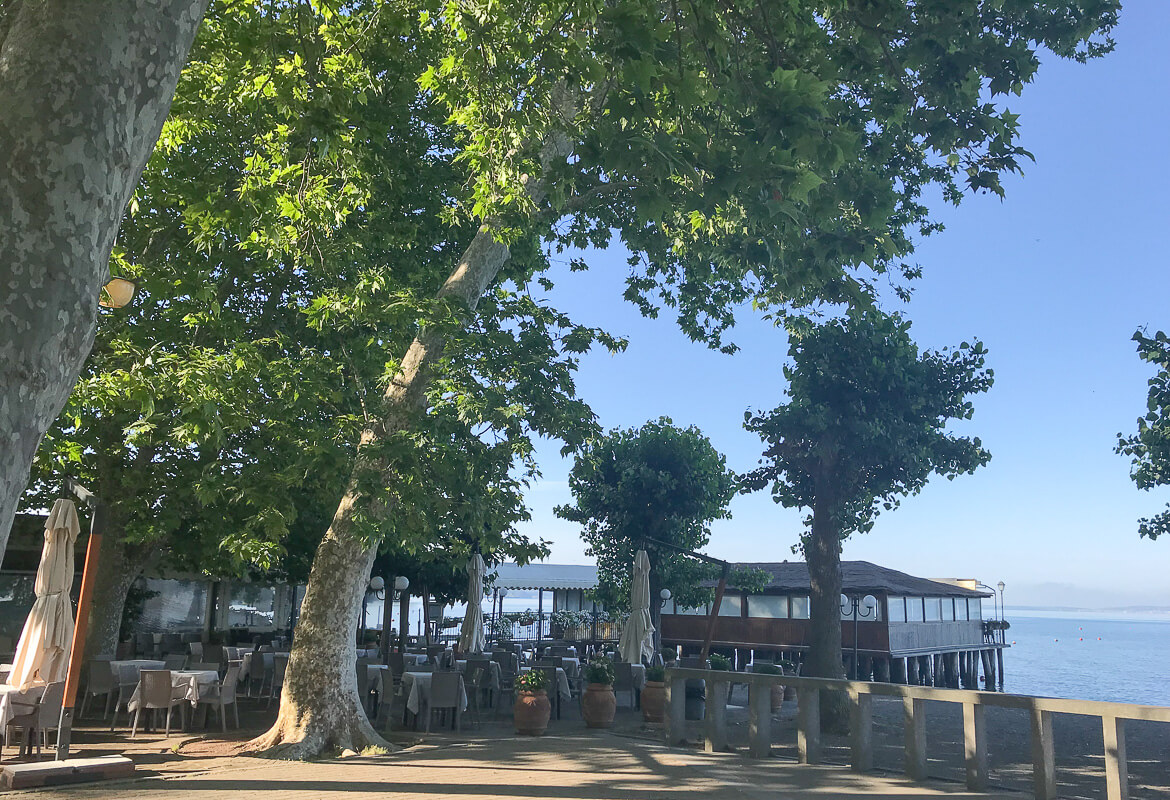 Day 3-5 Montepulciano
Enjoy a few days in Montepulciano, known for its excellent wine, panoramic views of the Val d'Orcia and Val di Chiana valleys and Renaissance, medieval and Etruscan history. There are also lots of excellent day trip options from here too.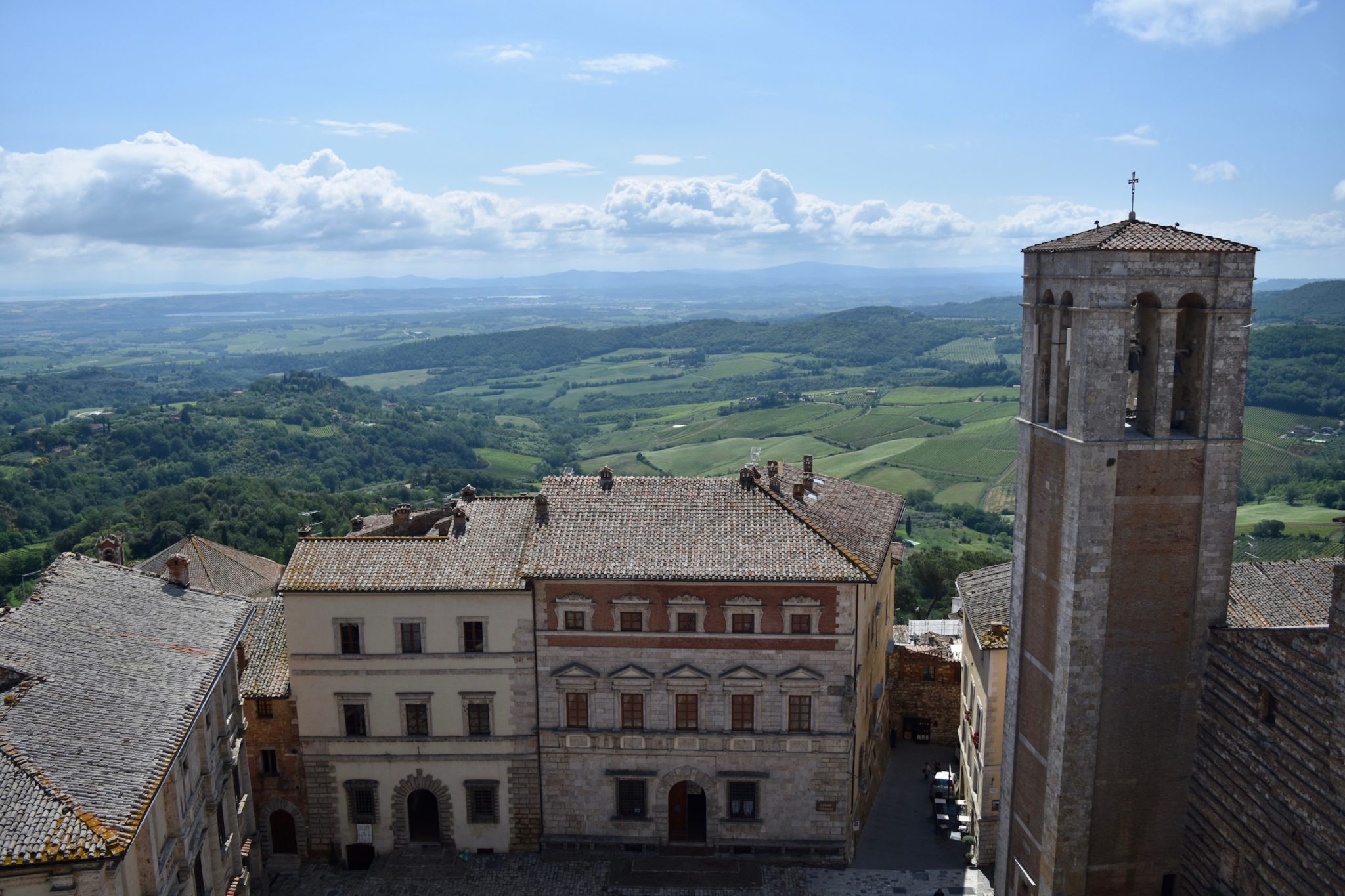 Things to Do in Montepulciano
Go wine tasting and try Vino Nobile di Montepulciano – Cantina De'Ricci, located in the Renaissance-era Palazzo Ricci is an excellent place to try it.
Visit the Tempio di San Biagio – Renaissance church
Explore the Piazza Grande and wander along Il Corso
Climb the tower in Palazzo Comunale (the town hall) for beautiful views 
See an Etruscan cave
Eat pecorino cheese from nearby Pienza, pici alle briciole (pasta with breadcrumbs), and Chianina steak
Take a day trip to San Filippo Thermal Springs or Chianciano Thermal Baths
Visit World Heritage listed Val d'Orcia
Read more about Montepulciano in our Tuscany guide.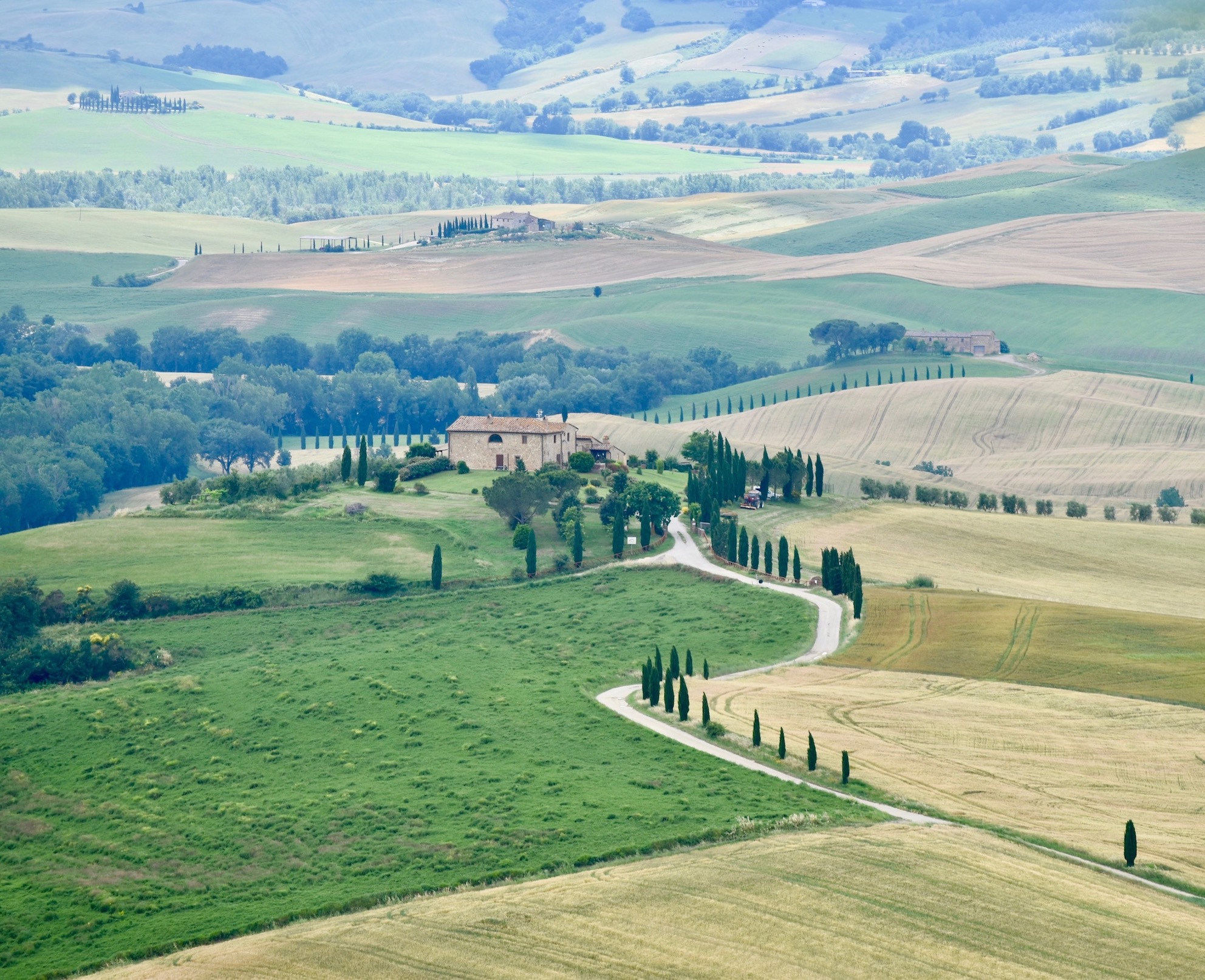 Where to Stay in Montepulciano
Budget – Pacifico is a farm stay a short walk from Montepulciano. Rooms have private bathrooms and share BBQ facilities and a garden. Breakfast and parking are included.
Mid-Range – We had a great stay at Locanda San Francesco, which has an excellent bar and restaurant and views of the valleys. Free parking on site.
Luxury – The 4-star Palazzo Carletti is located in Montepulciano's historic centre, set in a Mediaeval building that features original frescoes, high ceilings and views over the Chiana Valley and Lake Trasimeno. Rooms are individually designed with separate sleeping and living areas. Free parking is available 300m from the hotel.
Find accommodation in Montepulciano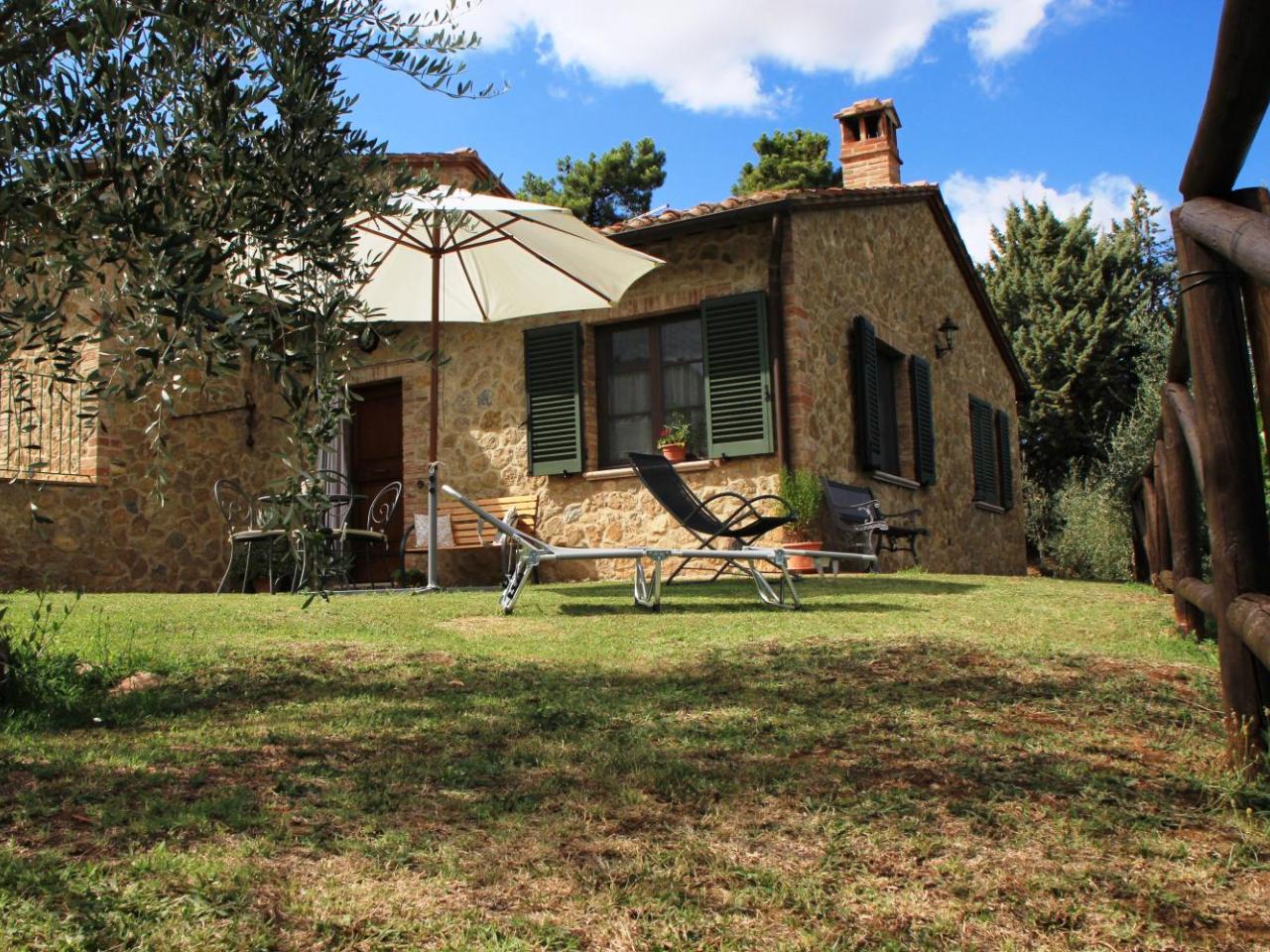 ---
Day 5 Montepulciano to Florence
Drive 1 hour and 30 minutes to Florence, the birthplace of the Renaissance and the capital of Tuscany. You can take a detour to Siena, which adds around 40 minutes to the journey, but is well worth the stop.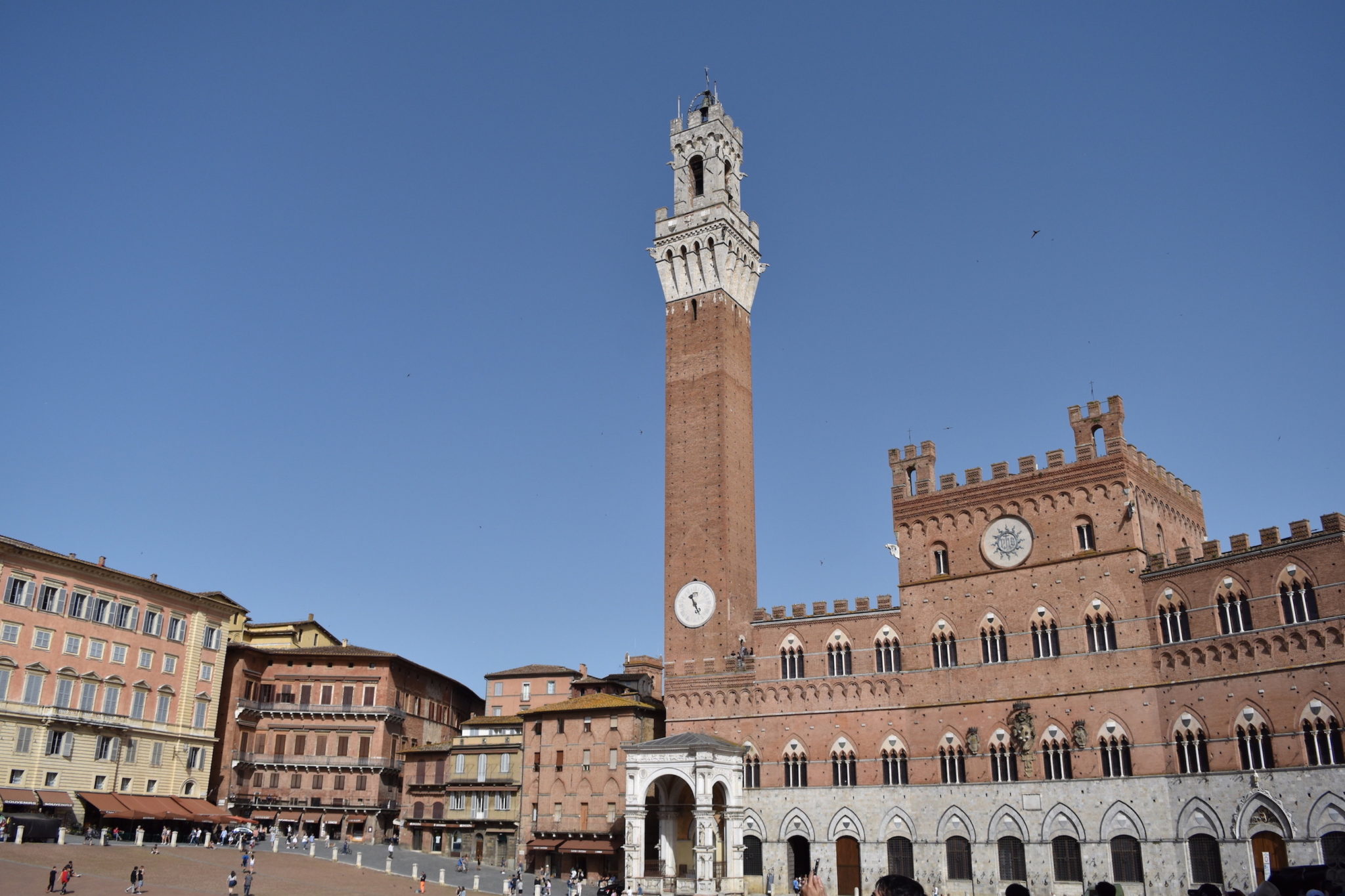 Day 5-7 Florence
Admire the city's stunning architecture, art, and museums and enjoy delicious Tuscan cuisine for the next few days.
---
Things to Do in Florence
Visit the Uffizi Gallery to see Botticelli's The Birth of Venus and da Vinci's Annunciation
Admire the Cattedrale di Santa Maria del Fiore (The Florence Cathedral/Duomo)
See Michelangelo's David in the Accademia Galleries
Stroll across Ponte Vecchio (Bridge)
Visit Piazza della Signoria and admire Palazzo Vecchio, the Fountain of Neptune and Perseus with the head of Medusa
Walk up to Piazzale di Michelangelo for the best view across the city
Eat Bistecca alla Fiorentina (Florentine Steak)
Read our full Tuscany road trip itinerary.
---
Where to stay in Florence
Budget – Residenza Conte di Cavour & Rooftop is situated 200 m from Accademia Galleries and has a rooftop terrace. Parking is €40 per day.
Mid-Range – Relais Piazza Signoria is located on the corner of Piazza Signoria and offers studios and apartments, some with terraces. Parking is €40 per day.
Luxury – The 4-star Hotel Berchielli is located on the River Arno, with views of Ponte Vecchio. Rooms are decorated in a classic style with antique furniture and details. Parking is €37 per day.
Find accommodation in Florence
---
Day 7 Florence to Modena (or Bologna)
Continue on your Italian road trip to Modena. Along the way, you can stop in Bologna, or if you prefer you can spend the next few days in Bologna instead. However, I love Modena and think it's well worth an inclusion on a Rome to Venice itinerary.
Day 7-8 Modena (or Bologna)
Modena is the birthplace of Luciano Pavarotti, the home of Maserati, Ferrari, Lamborghini and Ducati and a foodie heaven, producing traditional Balsamico di Modena (balsamic vinegar), Prosciutto and Parmigiano Reggiano.
Things to Do in Modena
Explore the covered Albinelli Market – full of delicious Italian food
Eat at three Michelin star Osteria Francescana – winner of the world's best restaurant in 2016 and 2018. (Book at least 6 months in advance)
Admire the UNESCO listed Duomo di Modena
Visit Palazzo dei Musei and Estense Galleries
Watch an opera or concert at the Luciano Pavarotti Municipal Theatre
Climb Torre Ghirlandia (between April and October)
Visit an acetaia and learn about the production of balsamic vinegar
Check out the Ferrari Museums
Take a trip to a Parmigiano Reggiano factory 
Eat prosciutto, tortellini, lasagne and tagliatelle al ragù
Read about Modena in our Emilia Romagna itinerary.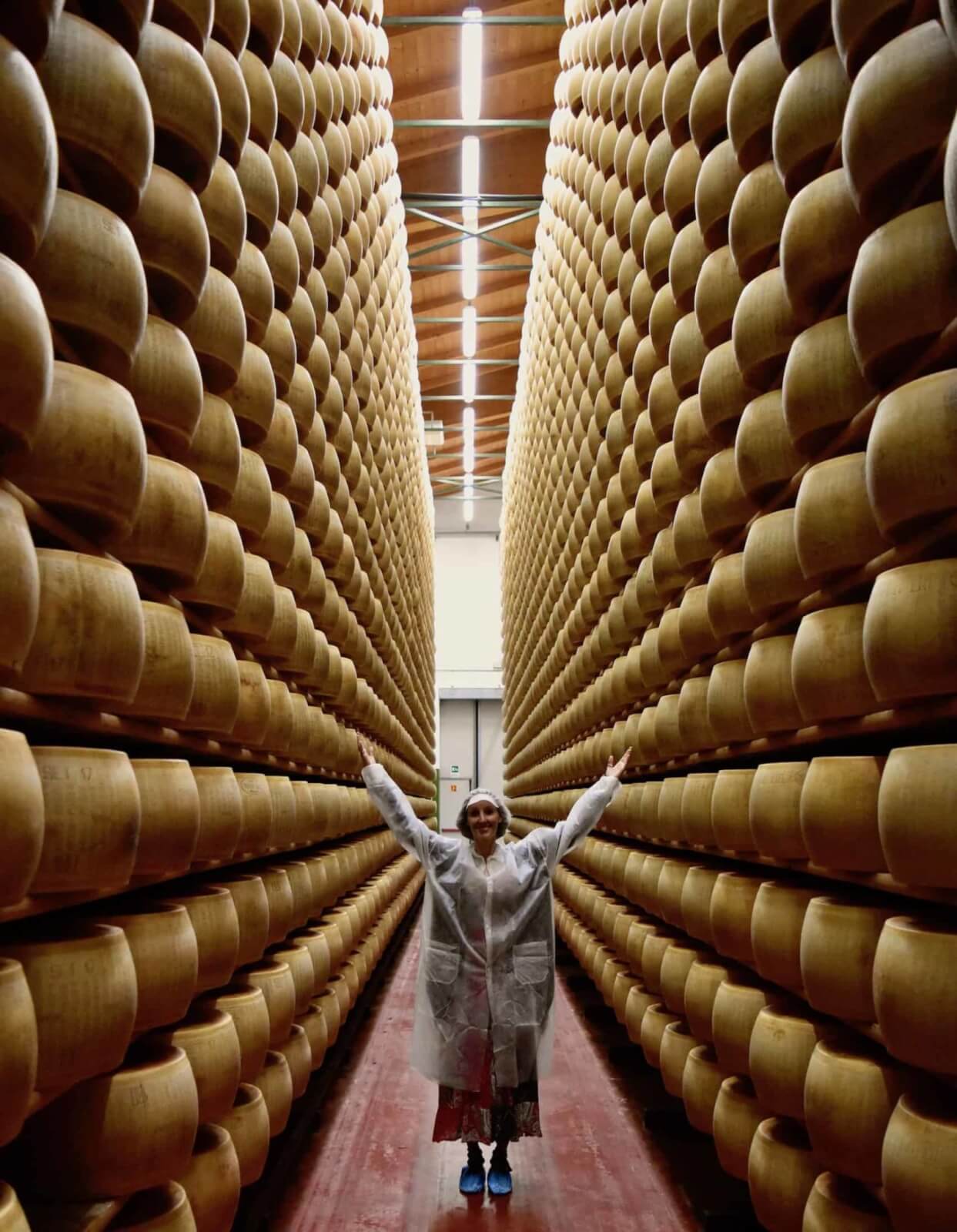 Where to Stay in Modena
Budget – Ostello San Filippo Neri is located 700m from Modena Cathedral and has rooms with shared and private bathrooms. There is a shared kitchen and living area. Free public parking is available nearby.
Mid-Range/Luxury – Vittorio Veneto 25 has modern rooms a short walk from the centre. Free public parking is available nearby.
Super Luxury – Hotel Rua Frati 48 is a 5-star hotel with frescoed rooms, a restaurant, private parking, a fitness centre and a bar. Private parking costs €50 per day.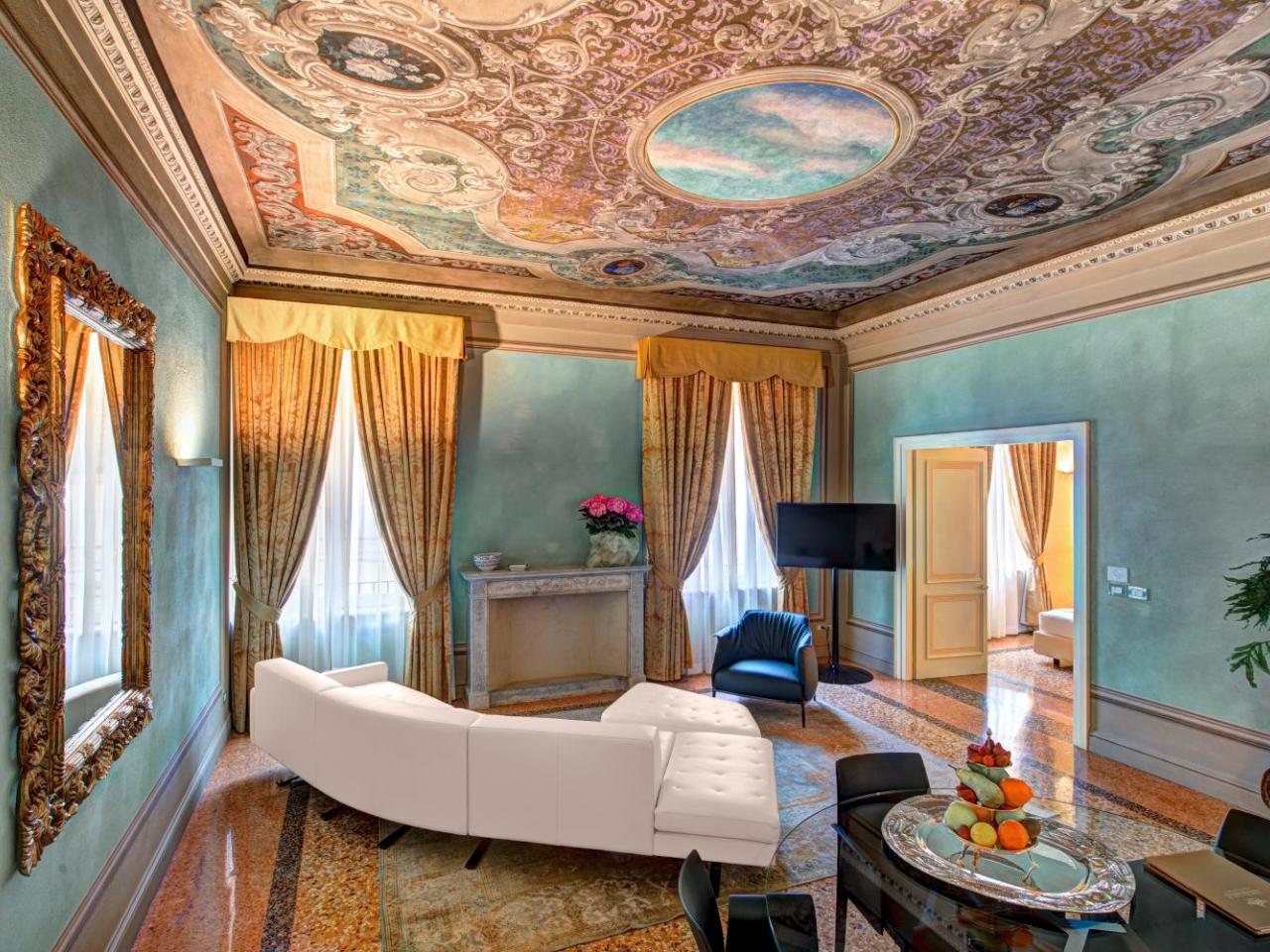 ---
Day 8 Modena to Venice 
Take the final stretch of your drive to Venice, stopping in Padua. Visit the Scrovegni Chapel, which houses frescoes by the Italian artist Giotto and explore the botanical garden and the historic university – which is one of the oldest in the world (and also where my husband studied!).
Day 8-10 Venice
Spend the last few days of your Italian trip in this unique and romantic city. Parking is difficult in Venice, so you have a few options. Drop your rental car off and take the train into Venice, or park in Treviso or Venice Mestre and take the train from there. Alternatively, there is a multistory in Piazzale Roma which costs €39 for 24 hours.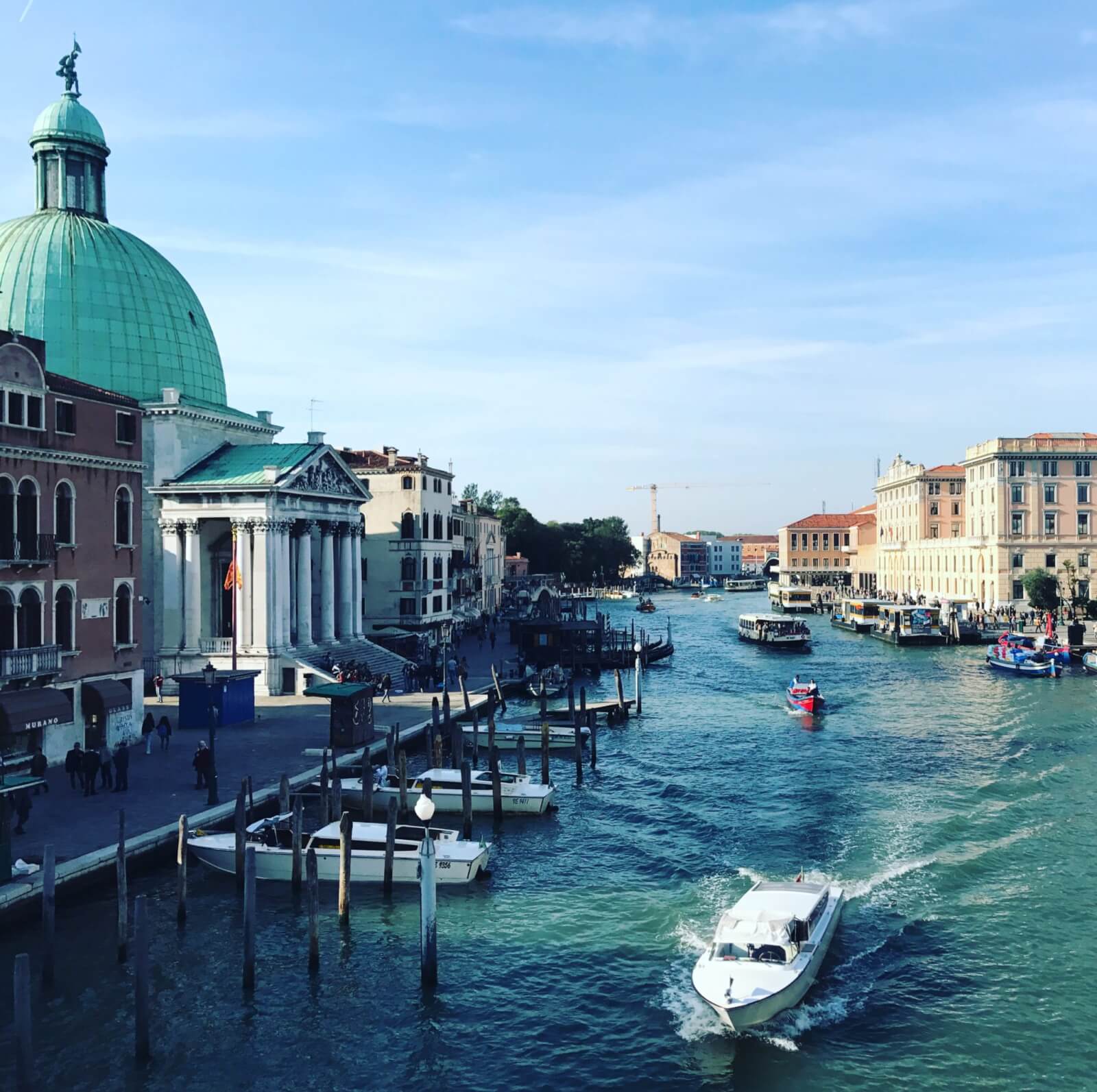 Things to Do in Venice
Hire a gondola and admire the city from the water 
Admire the colourful buildings and lacework in Burano
Visit a glass-blowing factory in Murano
Marvel at the the Basilica di San Marco, the Torre dell'Orologio and the Doge's Palace in Piazza di San Marco
Visit during Carnevale or the Biennale for an added experience
Eat cicchetti and drink a spritz along Fondamenta dei Ormesini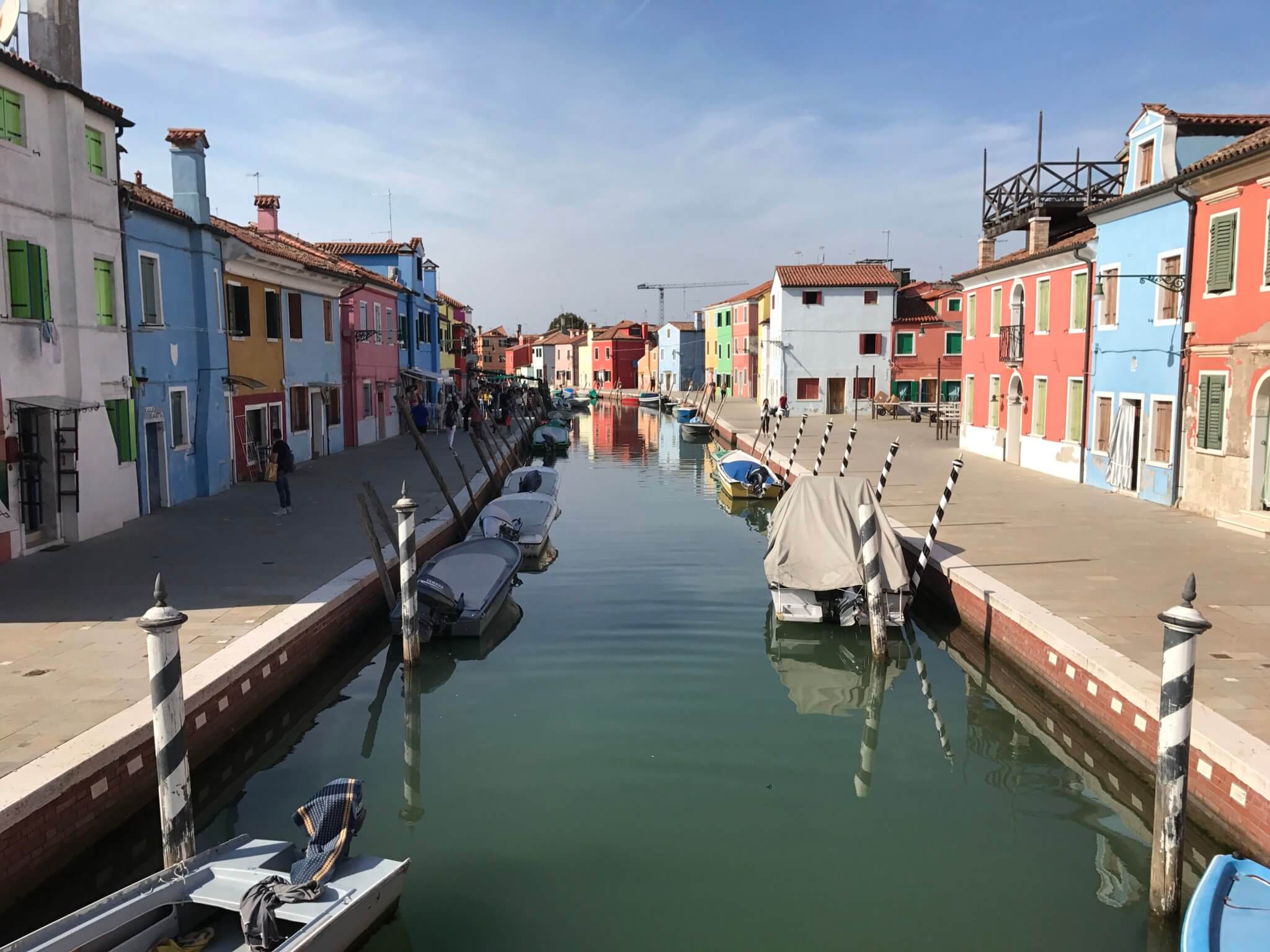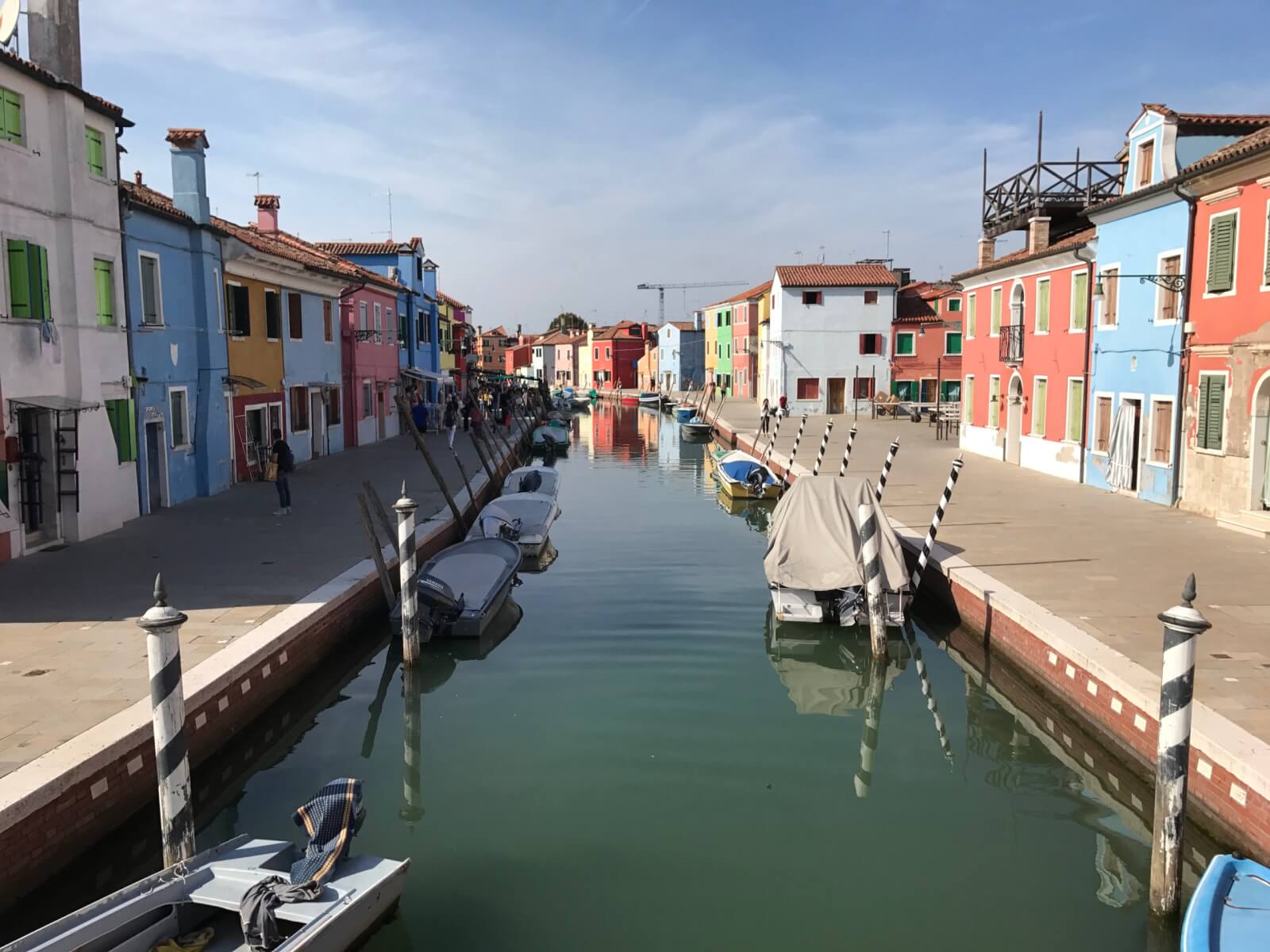 Where to Stay in Venice
Budget – B&B Exclusive features Venetian-style rooms with shared bathrooms a 5-minute walk from Venezia Santa Lucia Train Station and Piazzale Roma.
Mid-Range – Ca' Amadi is set in a 13th-century palace, a 5-minute walk from the Rialto Bridge.
Luxury – Residenza d'Epoca San Cassiano overlooks the Grand Canal and is a 5-minute walk from Rialto Bridge. The 14th-century villa is furnished with antiques and Murano glass chandeliers.
Super Luxury – Baglioni Hotel Luna is a 5-star hotel set 80 m from Saint Mark's Square, with views over the lagoon.
---
How to Extend Your Italy Road Trip
If you have more time, you can continue from Venice to Verona and Lake Garda, or head north into the beautiful Dolomites. You could also head northeast from Rome at the start of your trip and spend a few days in Umbria.
FAQs
Where should I stop between Rome and Venice?
Florence is one of the most popular stops between Rome and Venice, but it's definitely worth stopping at some of the smaller towns and villages such as Montepulciano and Moderna. In Umbria, you could stop at Perugia, Spello and Spoleto, in Tuscany, at Siena and San Gimignano and in Emilia Romagna at Bologna and Ferrara. 
What is the best month to go to Venice?
Venice is a great city to visit all year round. Summer is the most expensive and you may wish to avoid July and August as it will be very hot. Aiming for Spring and Autumn is a good choice, but winter is also nice though cold. 
How long is a car journey from Rome to Venice?
It takes about 6-7 hours to drive from Rome to Venice. You could do it all in one go, but much better to stop along the way and explore some of the beautiful Italian cities, towns and countryside. 
Can you travel from Venice to Rome by train?
Yes! This is a great option if you are short on time. The train from Rome to Venice takes less than four hours –  3 hours and 15 minutes on the fastest service. There are multiple departures daily.