Marrakech isn't necessarily synonymous with fine dining, but in recent years a number of excellent restaurants have emerged. I was lucky enough to visit one of these on a recent trip – Salt Marrakech. Salt is the restaurant located within Dar Les Cigognes, in Marrakech's Medina (the old walled town). Dar Les Cigognes is situated next to the Palais El Badiî (the Royal Palace) and was originally a wealthy merchant's riad – a traditional Moroccan house with a courtyard in the centre. It has since been converted into a luxury boutique hotel.
Disclosure: This article contains affiliate links. This means that if you click a link and purchase something I've recommended I'll earn a small commission. This does not affect the price you pay but helps me to run this site. As an Amazon Associate, I earn from qualifying purchases. You can read my full affiliate disclosure here.
Entering through a beautiful ornate door from the main road, we were welcomed into the courtyard, before being given a tour of the riad. It was incredibly calm and peaceful, particularly after the bustle of the streets outside.
We were then offered a drink on the roof terrace, which is full of gorgeous plants and flowers, as well as great views of storks nesting on the palace walls. We sat in the green oasis and drank Moroccan wine as the sun went down. We were joined by Pierre Herve, The General Manager, who has been living in Marrakech for 12 years and has great knowledge of the city, and of course the restaurant.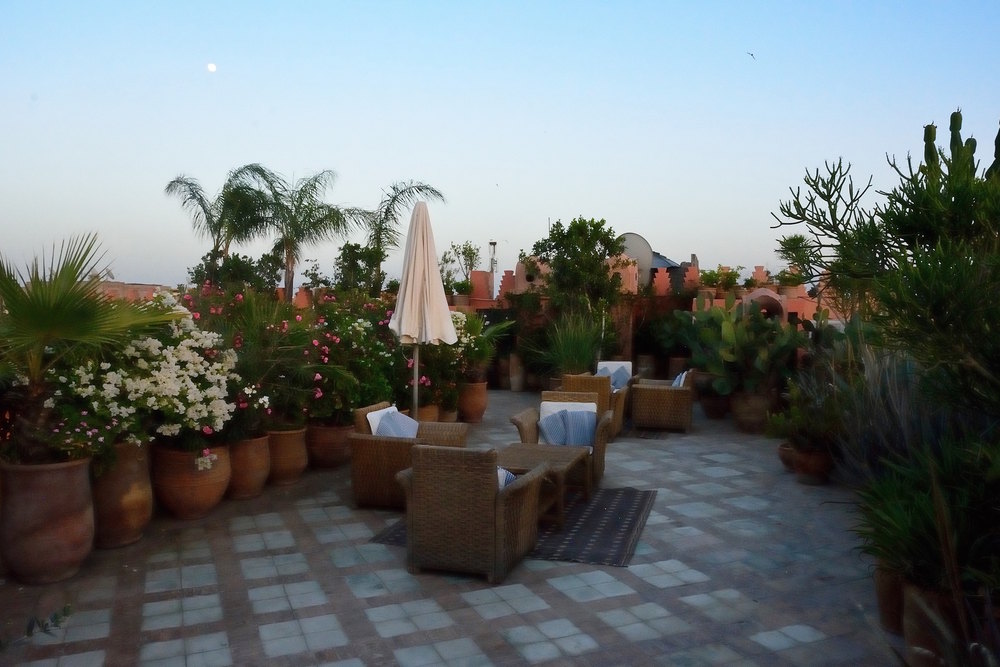 Chefs
The menu at Salt changes regularly, depending on what's in season and the chef in residence. The Sanssouci Collection has a visiting chef programme, where invited chefs come to Marrakech and design their own menus for Dar Les Cigognes. These are created using traditional ingredients and the chef's interpretation of Moroccan cuisine, combined with their own cooking styles and techniques.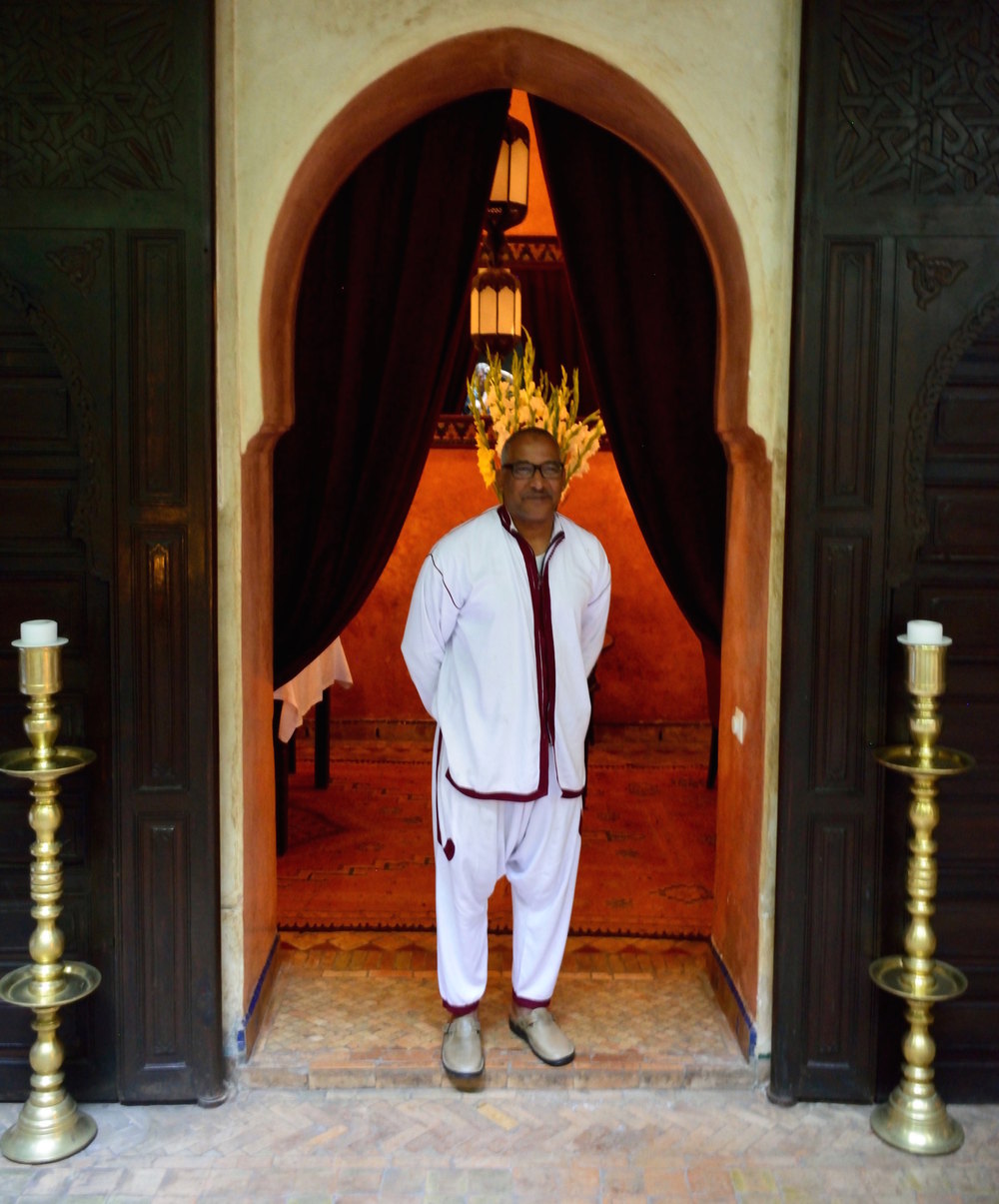 Shortly before we arrived, Master Chef winner Keri Moss had been in residence, and they were serving her menu that evening. It was her third visit to the Sanssouci Collection and as with previous occasions, the menu was inspired by ingredients from the local souks.
We headed down to the restaurant, located off the main courtyard, for a 6 course tasting menu, accompanied by Moroccan wine. The restaurant is very intimate with only 5 tables and is beautifully decorated and furnished with Moroccan carved tables and chairs.
The Menu
The first course was a tomato shot, with harissa, coriander and chilli butter served with bread.
Next was pickled watermelon with toasted almonds and argan oil. This was one of my favourites. Simple flavours that worked really well together.
Then we had a cumin-infused carrot bissara, with crispy ouarqa (fine pastry).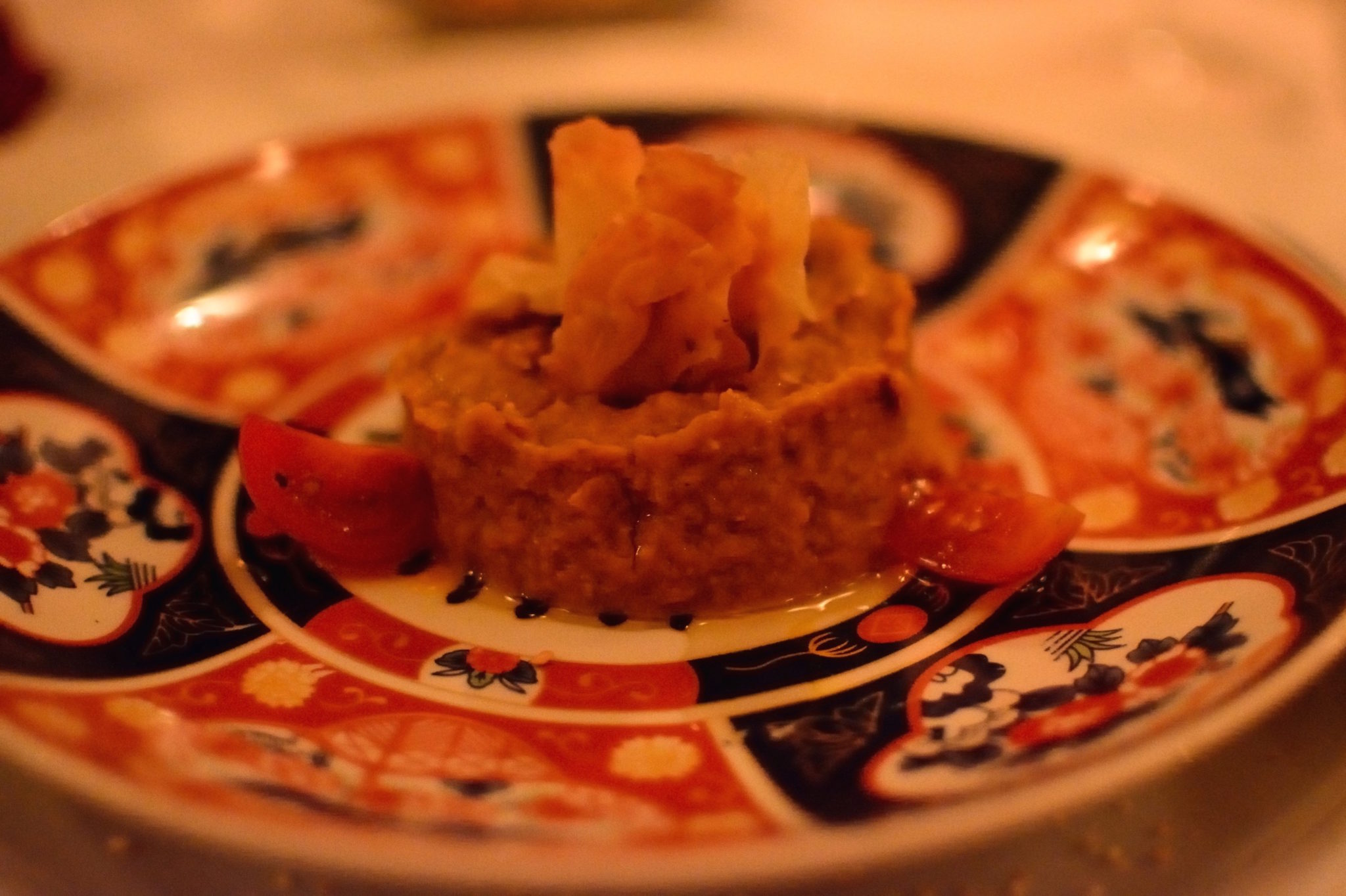 The best dish of the meal for me was the lemon sole. Served with shaved cucuzza, wild asparagus and artichokes with a saffron butter sauce. It was delicious. The fish was fresh and tasted fantastic with the creamy sauce.
The meat dish was slow-cooked shoulder of lamb, ras el hanout, prunes, apricots and coriander. A very Moroccan flavour, with incredibly tender meat.
Finally, for dessert, we had Rose geranium-infused yoghurt pannacotta with roasted fruits. This had a lovely delicate flavour and was the perfect end to a delicious meal.
Cooking Classes at the Dar Les Cigognes
As well as the restaurants, The Sanssouci Collection run a cooking school, offering courses in Moroccan cuisine. The school has been running for 15 years, and offers hotel guests (and non guests) the opportunity to visit the souks to buy ingredients and then learn about the art of Moroccan food. I didn't take a course during my stay, but it's definitely something I'll do next time I'm in Marrakech – especially after tasting the delicious food at Dar Les Cicognes.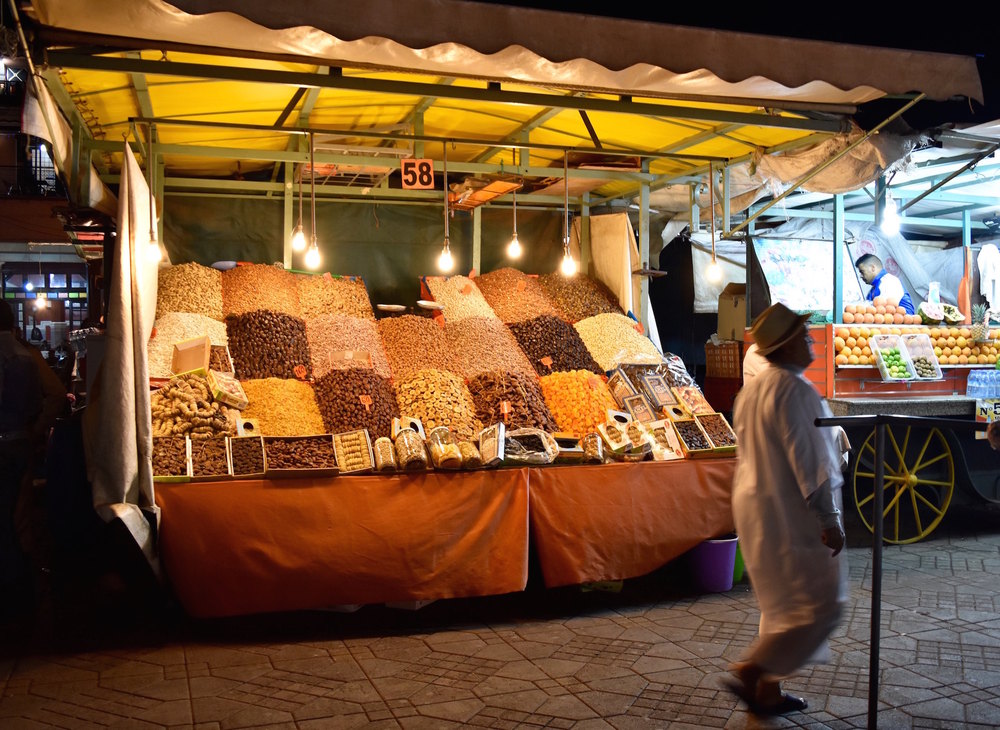 The meal at Salt was incredible and by far the best meal I had in Morocco. As well as serving great food, the company works closely with the community, and the kitchen team is made up of local female chefs, led by Saida, who has been with Sanssouci Collection for 10 years. The visiting chef programme also supports girls' education in Morocco and donates a percentage of the profits to charity.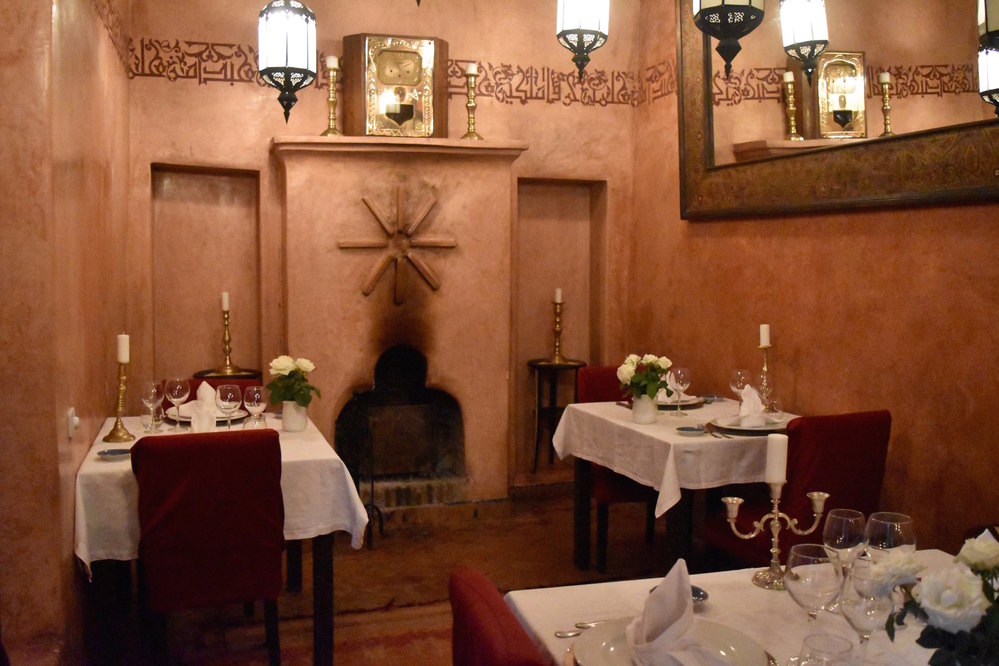 The Sanssouci Collection has also created its own cookbook Tanjia Marrakchia, Culinary Adventures at Dar Les Cigognes.