For as long as I can remember I've been obsessed with the South Pacific. It's not just the white sand beaches and turquoise water, but the culture and traditions that always intrigued me. I visited Fiji 10 years ago and loved it, so when Enrico and I were discussing which places we wanted to visit this year, the South Pacific was high on the list. I did some research into South Pacific island hopping and soon discovered it's not quite as easy as I expected to travel from island to island, even when you're travelling within the same country. There aren't that many ferries, and often the only option is to take lots of flights. It's totally worth it though (although I feel a little guilty about my carbon footprint this year). After two months of island hopping in the South Pacific, here are our top tips!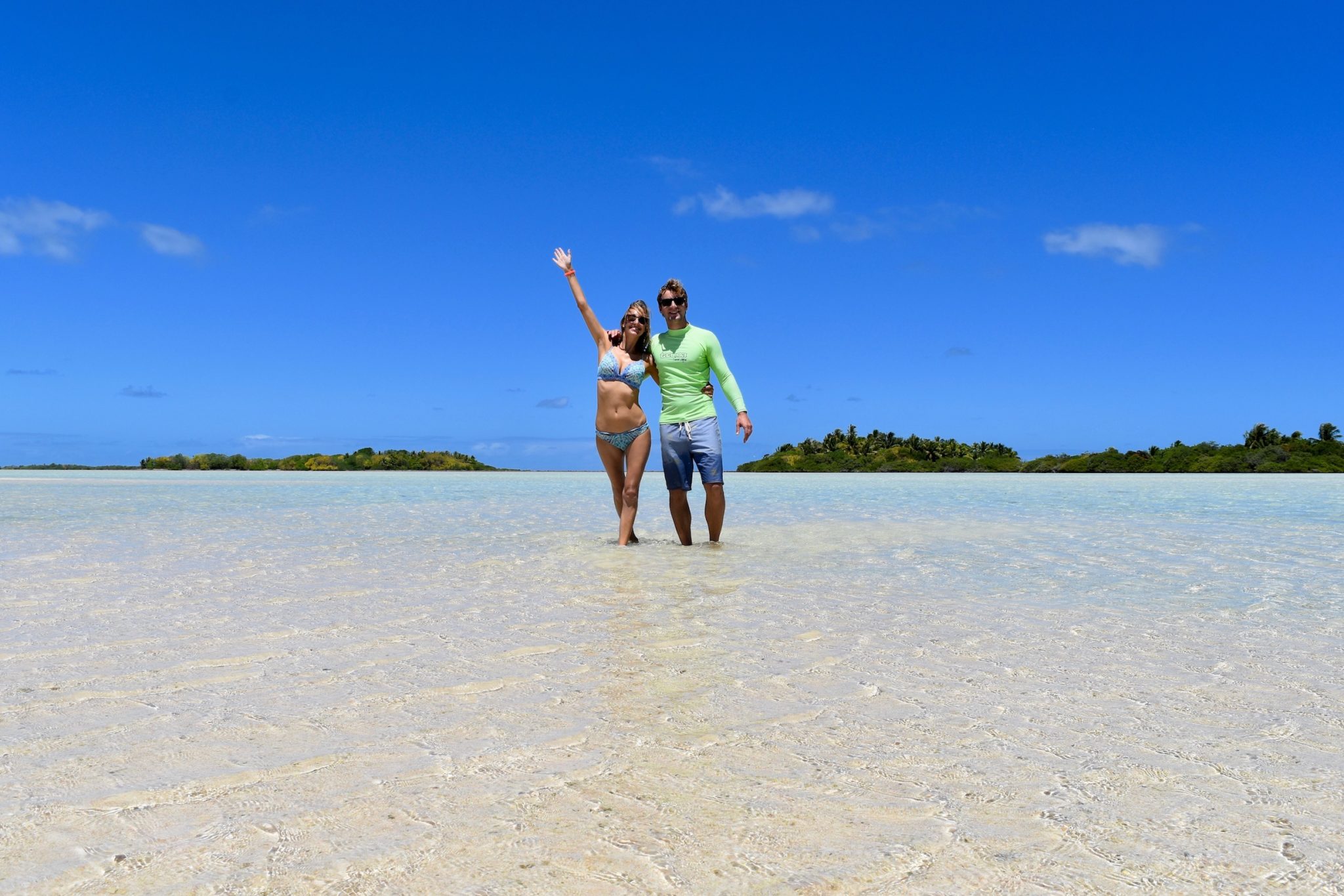 Disclosure: This article contains affiliate links. This means that if you click a link and purchase something I've recommended I may earn a small commission. This does not affect the price you pay but helps me to run this site. You can read my full affiliate disclosure here.
How to Island Hop in The South Pacific!
Before you start looking at which Pacific islands to visit, it's worthwhile looking at the logistics of travel between them.
Boat
I had imagined that we would take ferries between lots of the South Pacific islands, but in reality, there are very few. There are cargo ships, which do sometimes take passengers, but the timetables change and they give priority to locals, plus you can't book in advance. We really wanted to do this as it sounded like such an adventure (and it's cheap). But in actuality, we only had two months, and you really need a lot of time to spare in case you can't get on the boat when it arrives and need to wait for the next one, which could be in a few weeks' time.
If you have a yacht and plenty of time, then you can sail between the islands, but we sadly do not have a yacht, (and we don't know how to sail so couldn't hire one.) Once I have more sailing experience this would definitely be something I'd like to try though! If you plan on sticking to one country, you could try a diving boat, such as a Fiji liveaboard, or there are also big cruise ships, but we wanted to have lots of time on the islands to explore so that wasn't for us either.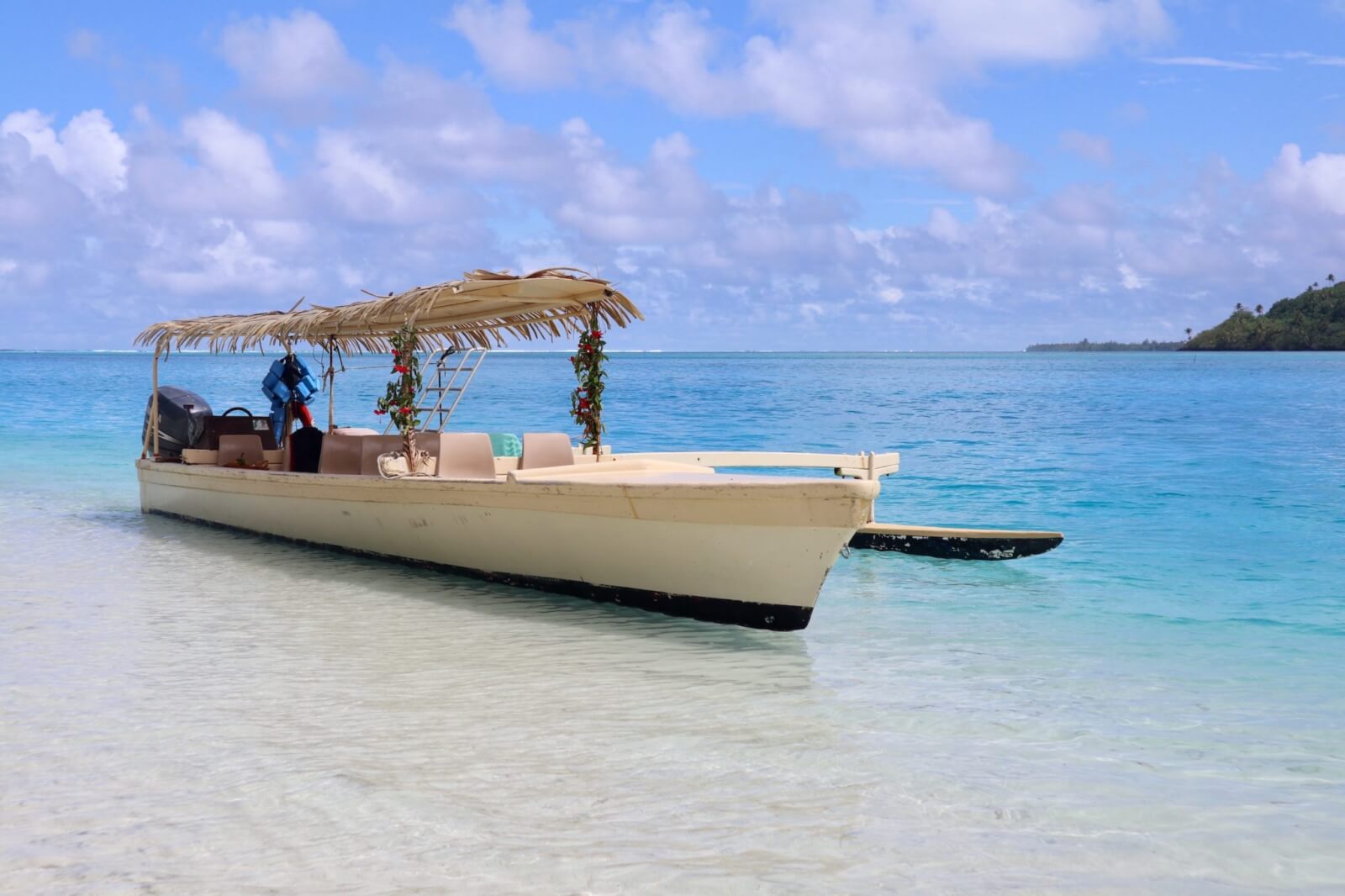 Flying
You might be surprised to know that there aren't direct flights between most of the countries in the South Pacific, meaning you have to fly into Auckland and then back out. This will have an impact on cost, route and time. After hours spent looking at flights I worked out which of the Pacific islands connect and this dictated our route.
For example –
Fiji is quite a good hub – you can fly from Fiji to Vanuatu and to Tonga, so it can make a good trio with those two destinations.
From the Cook Islands, there is a direct flight to Tahiti (French Polynesia), once a week and you can fly onto Easter Island or Hawaii from Tahiti.
And so on…
Number 1 on our list was French Polynesia. I've always wanted to go there, so that was definitely going to be in our South Pacific itinerary, and with the link to the Cook Islands, we also added that to the route.
For the final island, we considered Tonga – we were going to be travelling during the whale migration, which has big appeal – but eventually decided on Samoa. Although this meant flying into Auckland and back out to get to Tahiti, we were both really keen to visit Samoa because from everything I'd read it still has the most traditional culture of the Pacific Islands. (Something we found to be true of the islands we visited).
For our next South Pacific Island adventure, we are hoping to visit Vanuatu, New Caledonia and the Solomon Islands, as there are direct flights between the three.
I have also travelled to Fiji twice, which you can read about here.
---
Getting Around in The South Pacific
Within your chosen countries, (ours being Samoa, French Polynesia and the Cook Islands), you then have to think about island hopping again, as they are all made up of a number of islands. This is also true of Fiji, Tonga, the Solomon Islands, New Caledonia and so on.
Getting Around Samoa
Samoa is the easiest (and therefore cheapest) to travel to. There are two main islands which are connected by a car ferry. There are other small islands, but most don't really have any tourist infrastructure and there is a lot to see on both Upolu and Savai'i, meaning you most likely won't feel the need to see the others. The best way to get around the islands is by car, so I advise hiring one from the airport in Apia. There are buses, but they aren't that frequent, and often stop far from the beaches and resorts.
Check out the ultimate Samoa itinerary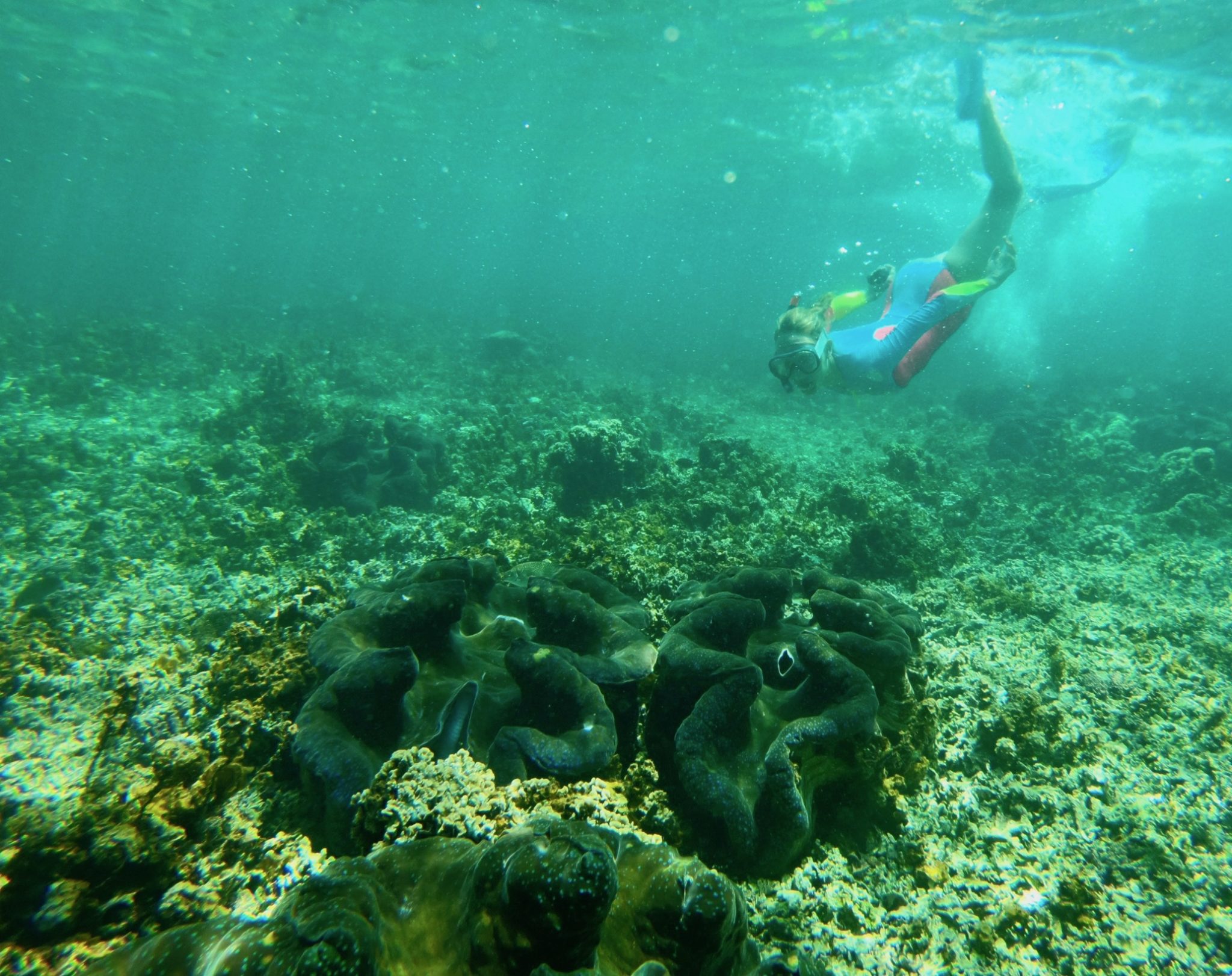 Getting Around French Polynesia
There are 118 islands in French Polynesia, also known as the Islands of Tahiti. We had two months to travel the South Pacific and that's not enough to visit all of the islands in French Polynesia. Plus some of them you can't even fly to. A big slice of your French Polynesian budget will go on flights. I totally recommend buying a flight pass from Air Tahiti. It's a fixed price and each package includes a certain group/number of islands. We did the Bora Bora-Tuamotu Pass, even though we didn't visit all of the French Polynesian islands available in our pass, it still worked out cheaper. If you don't like flying in small planes you may wish to reconsider visiting French Polynesia – or look into cruise/sailing options. Otherwise, you can stick to Tahiti and Mo'orea which are connected by a ferry.
Read our two week French Polynesia itinerary here
Depending on which islands you're visiting, it's a good idea to hire a car, even if only for a day or two. Some of the islands are small enough to get around by bicycle (Rangiroa), and some you don't really need one (Bora Bora).
Book a rental car in French Polynesia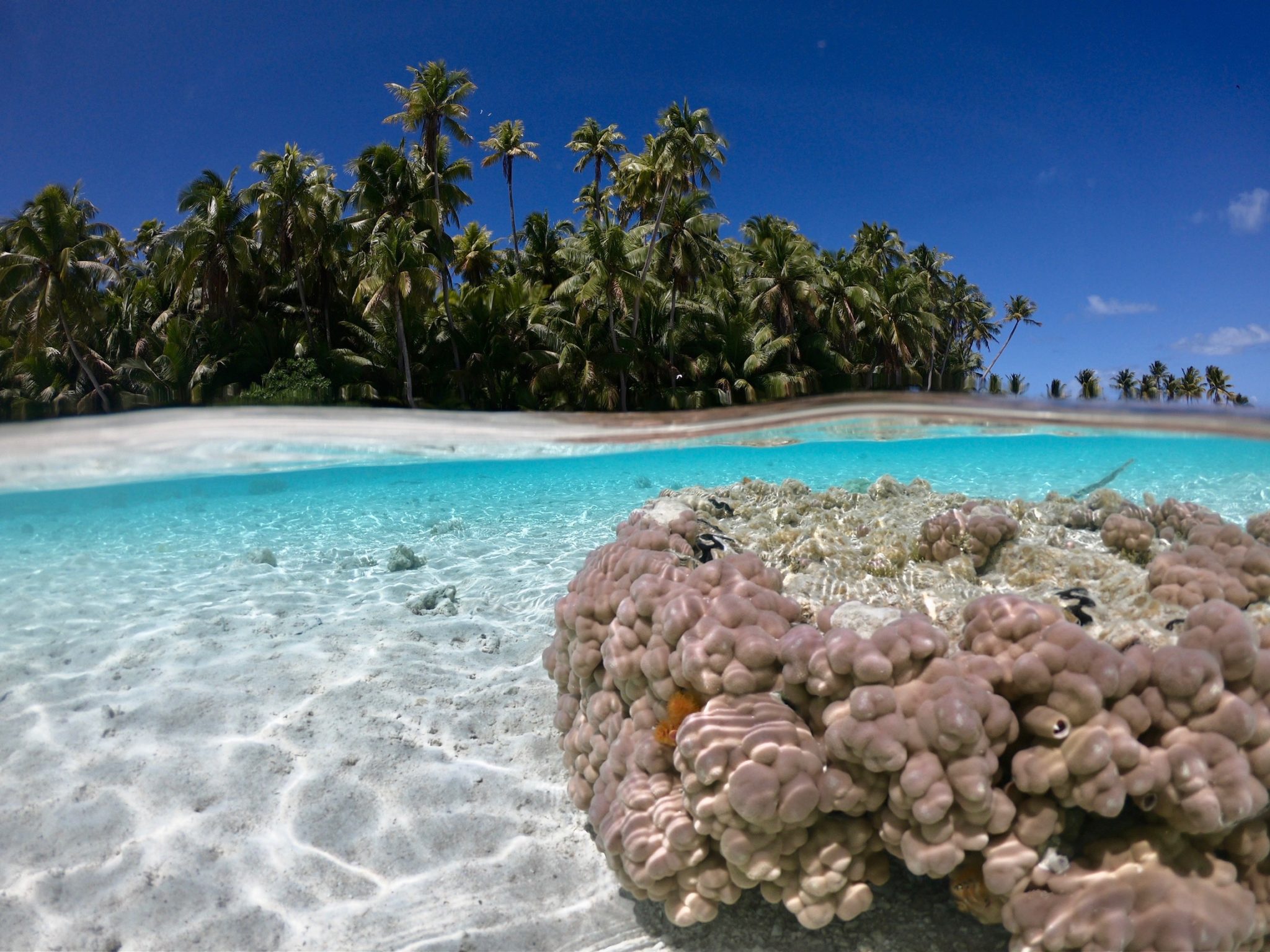 Getting Around The Cook Islands
There are flights (and cargo ships) between the Cook Islands, which are fairly expensive considering how short some of the flights are. We decided to visit just two islands, Aitutaki and the main island of Rarotonga, in order to reduce the money spent on travel. In hindsight, I would have liked to have visited Aitu as well, but there is always next time!
It's worth hiring a car on both Aitutaki and Rarotonga, however, the latter does have a bus service that loops the island. But the car gives you much more freedom to explore.
Book a rental car in the Cook Islands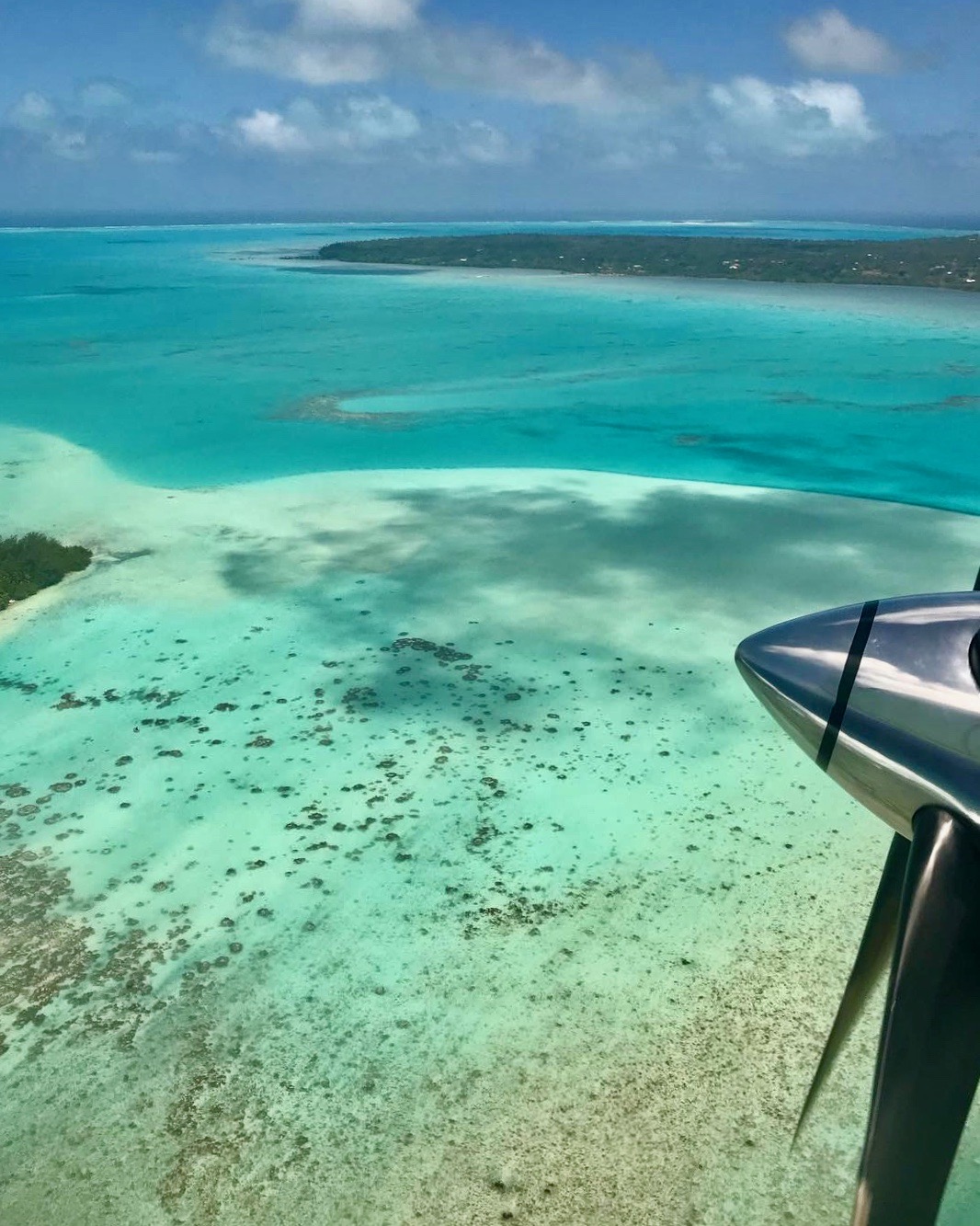 Which Islands to Visit in the South Pacific?
Now you've decided which countries you're going to, you'll be wondering which islands to visit! I'll be writing more detailed guides to each of the islands we visited, but here is a brief overview of the South Pacific islands we visited (in order).
Upolu, Samoa
The most populated island of Samoa, home to the international airport and the country's capital city – Apia. There are lots of beautiful beaches, particularly along the south coast, where you will also find the famous To Sua Ocean Trench. You'll find our top things to do in Upolu, Samoa here.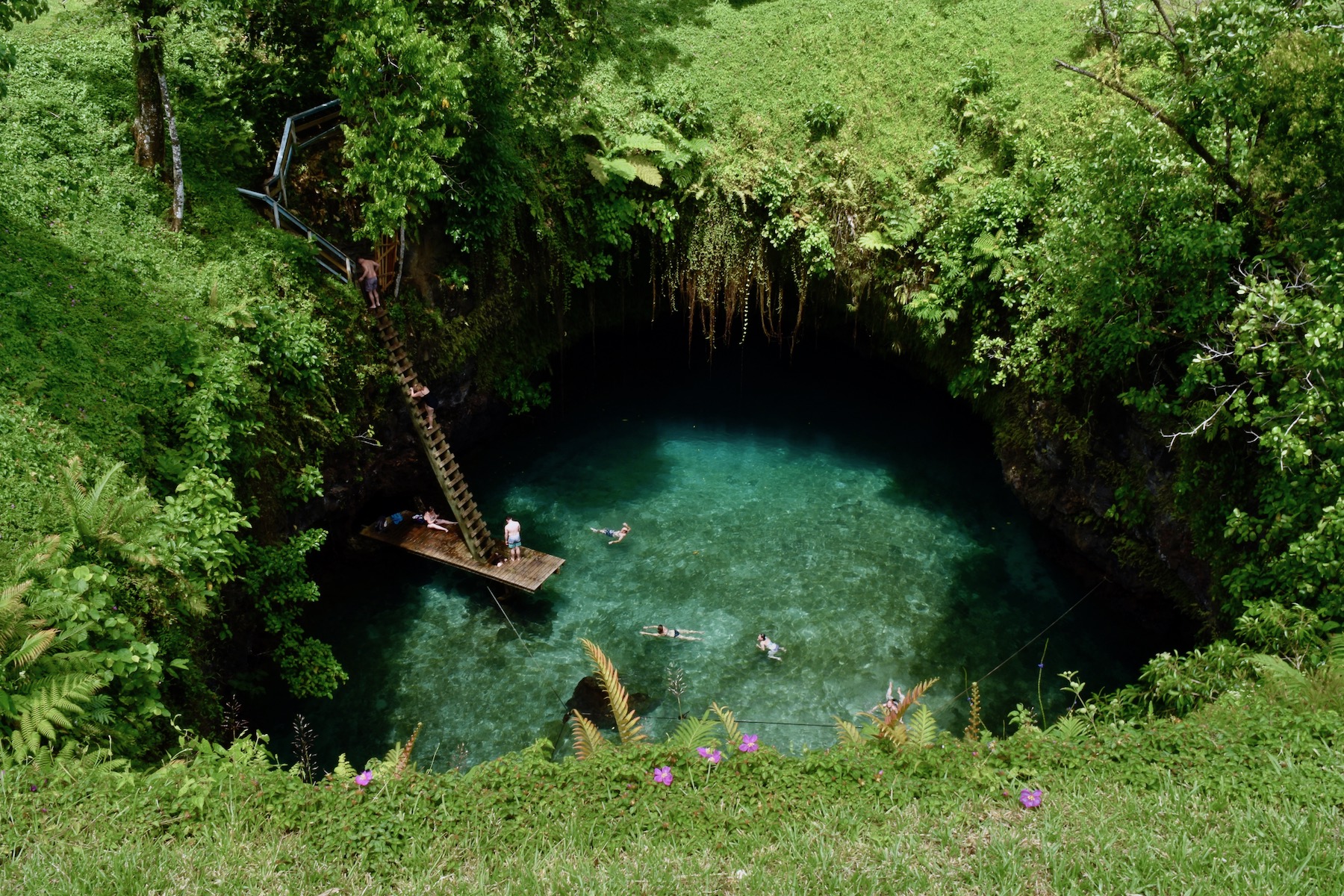 Savai'i, Samoa
Savai'i is much quieter and less populated than Upolu, but larger in size. It has stunning beaches and impressive lava fields along with blowholes and jungle. The ferry from Upolu takes 1 hour 15 minutes and it's totally worth making the trip. Our favourite beach in the whole of Samoa was on this island at Falealupo.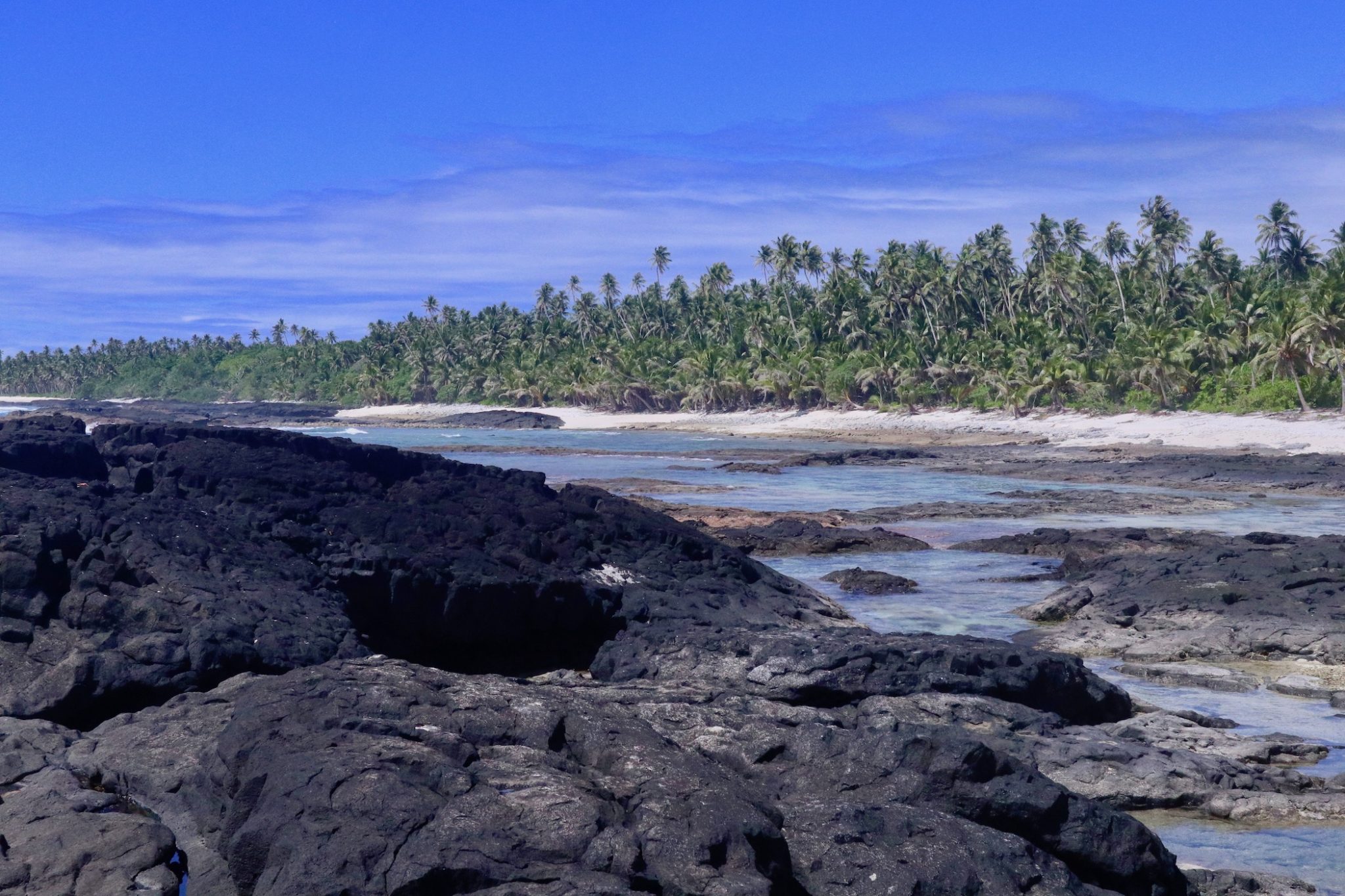 Check out the perfect 10 day Samoa itinerary.
Tahiti, French Polynesia
Tahiti is the transport hub of French Polynesia, with the only international airport. Many flights to other French Polynesian islands also transit through here. It is a volcanic island so the beaches have black sand but have a different kind of beauty to the white sand beaches of the other tropical islands. There is excellent surfing on Tahiti and it's also great for fishing. The capital city Pape'ete has a good market.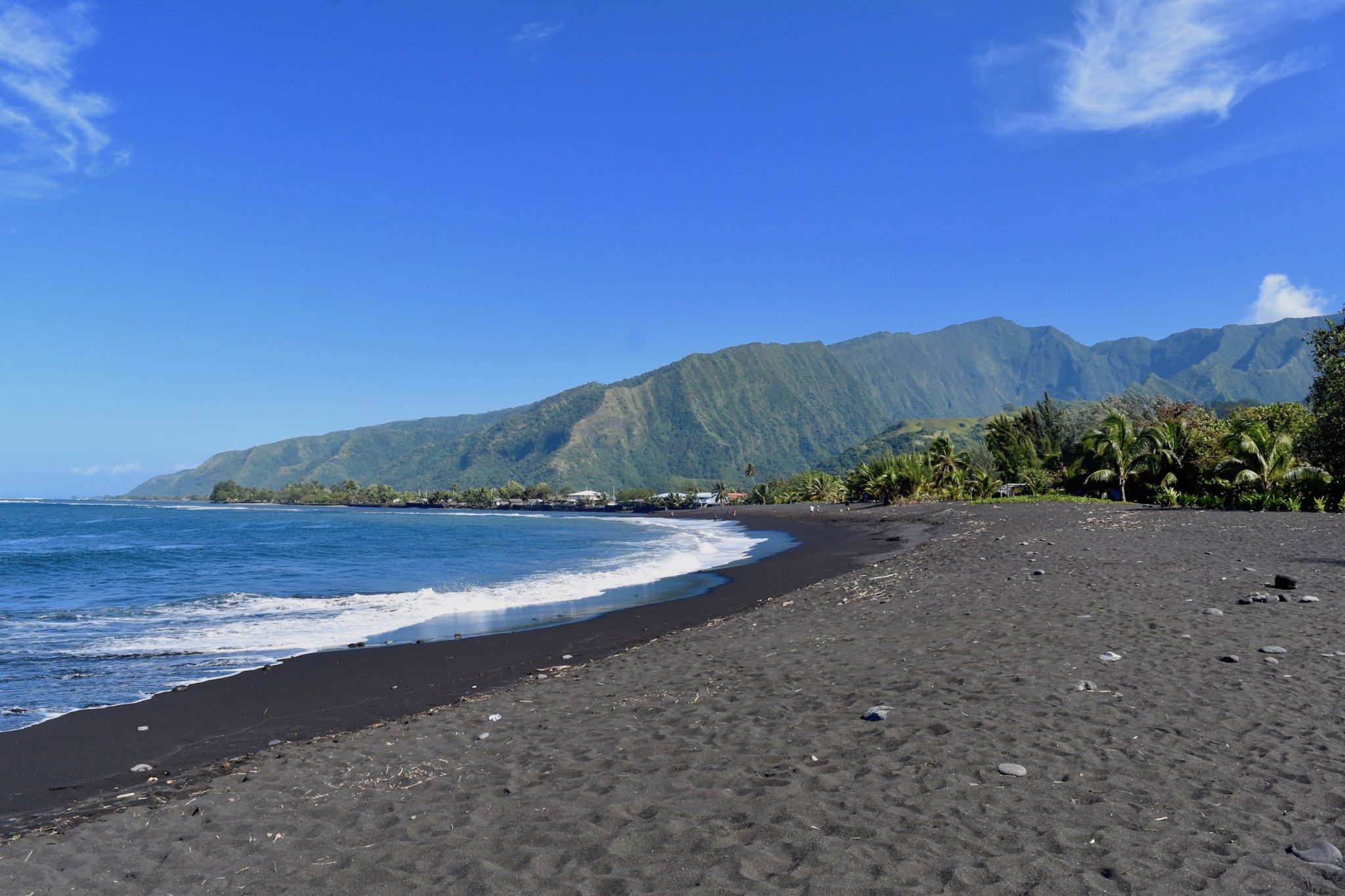 Bora Bora, French Polynesia
We considered not going to Bora Bora as I thought it would just be expensive hotels for honeymooners. How wrong I was. It is such a beautiful island (as you can imagine) and there are plenty of things to do. Great diving, hikes, boat trips… it ended up being one of my favourite islands. It only has one beach – Matira – but it's a gorgeous one.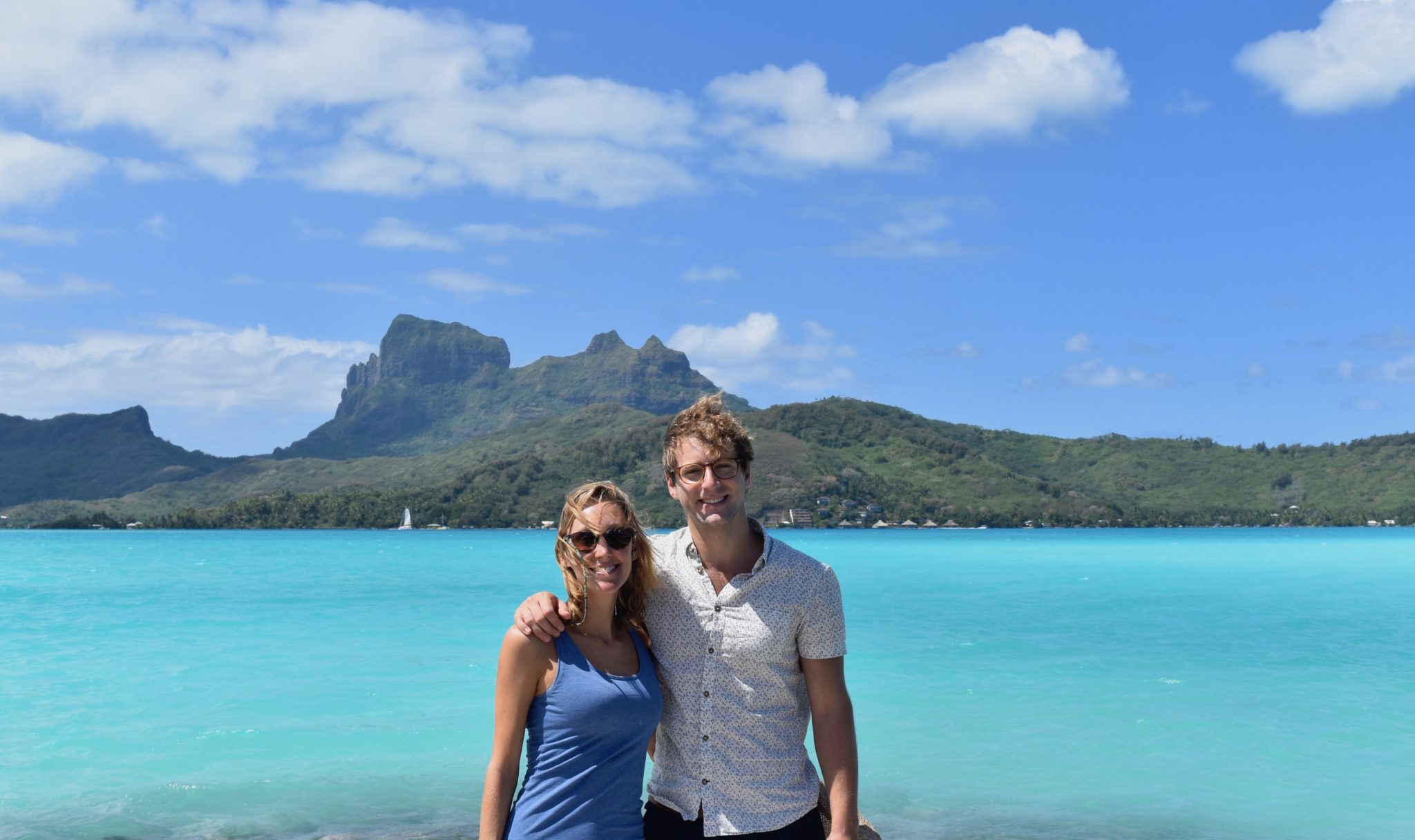 Read our two week French Polynesia itinerary
Huahine, French Polynesia
Huahine is actually two islands, joined by a small bridge. We stayed on the southern island at a lovely beach called Avea which is a short walk from a Marae (Polynesian ancient temple). Huahine has one of the highest concentrations of Marae in the whole of French Polynesia. The snorkelling is excellent here, best experienced on lagoon cruise which takes you to different locations around the islands, as well as to a pearl farm, ending with lunch on a motu – (a small sand/reef islet).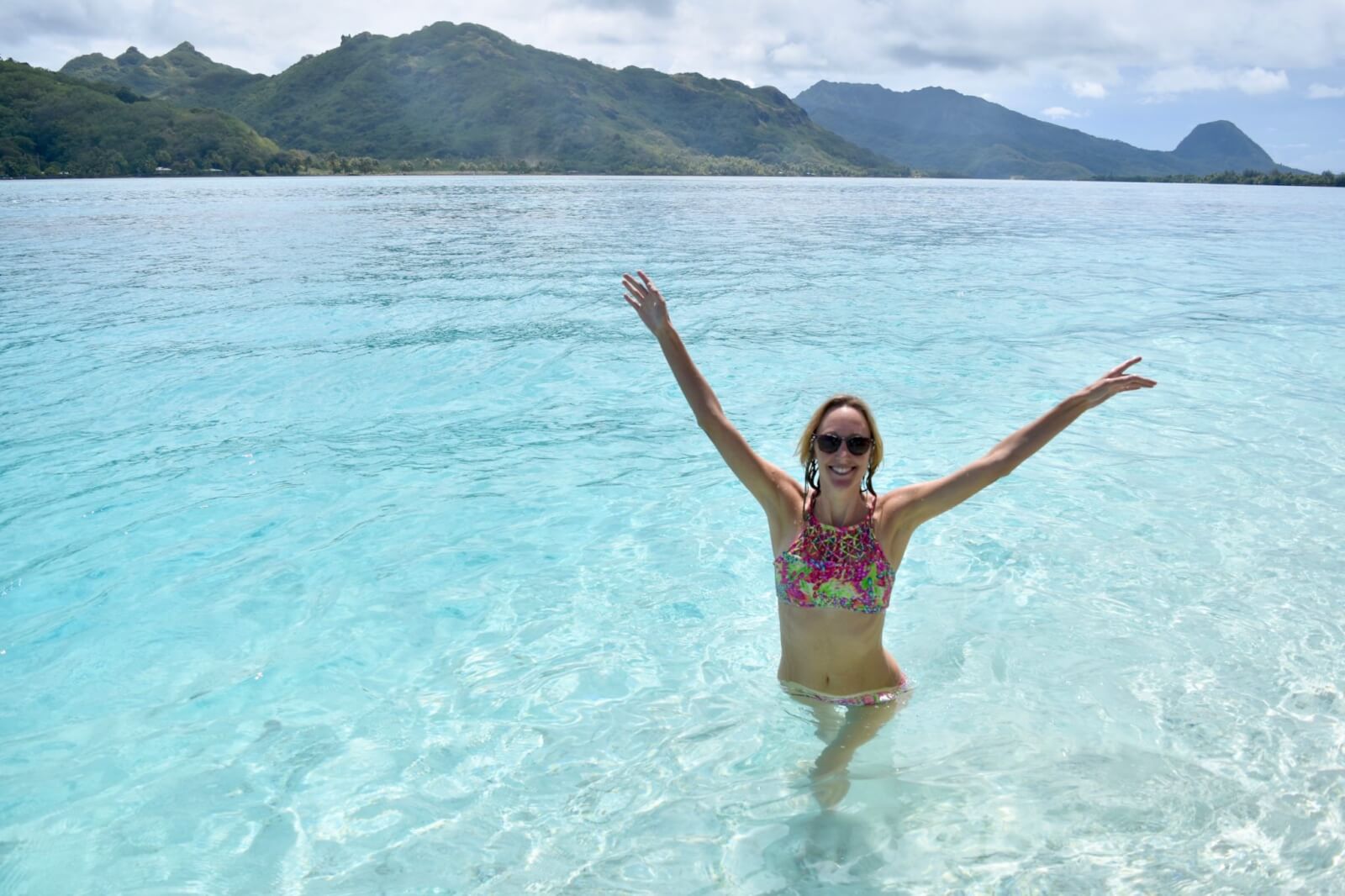 Taha'a, French Polynesia
Taha'a doesn't have an airport, so you have to fly into neighbouring Raiatea, and take a boat to Taha'a. The island is famous for two things: vanilla and black pearls. We visited farms producing both during our stay, and there are quite a few options across the island. There is excellent snorkelling on Taha'a too, in particular at Motu Tautau off the west coast. This can only be reached by boat, or by foot for guests staying at Le Taha'a Island Resort and Spa, which we were lucky enough to stay at, as I was reviewing the hotel for The Telegraph.
Rangiroa, French Polynesia
If I had to pick a favourite island from our trip to the South Pacific, then it would most likely be Rangiroa. It's an atoll with an enormous lagoon and it is stunning. It has some of the best dive sites in the world including the Tiputa Pass, where you can see a huge variety of sharks, fish, dolphins and rays. It's an amazing dive. If you cross the atoll from the main town of Avatoru, you will reach the blue lagoon, which is possibly the most beautiful place I've ever been to. It's just incredible. You can also see lots of little blacktip reef sharks here too. (Don't worry they aren't scary!). Rangiroa is also another big pearl producer and even has a school dedicated to all aspects of black pearls – the only one of its kind. Read our guide to Rangiroa.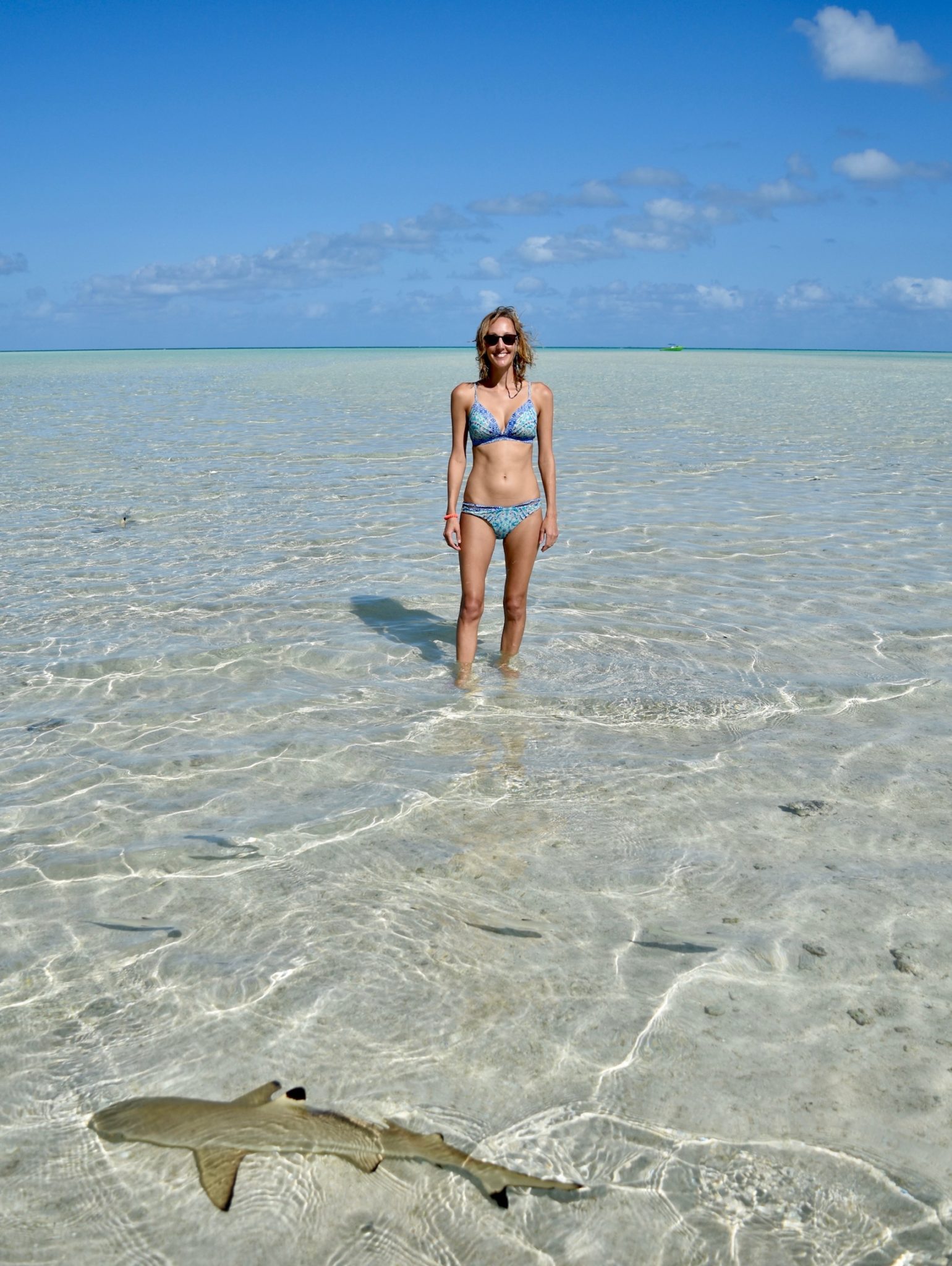 Tikehau, French Polynesia
Another atoll in the Tuamotu Archipelago along with Rangiroa, Tikeahau is a quieter island famous for pink coral beaches. There is a great chance of spotting Manta Rays in Tikehau's lagoon, which visit the same spot each morning to be cleaned by wrasses. This is really the place to come to get away from it all.
Rarotonga, Cook Islands
Rarotonga is the international hub for the Cook Islands, with lots of accommodation – even hostels, and good restaurants and bars. I would say it's the cheapest island we visited in the South Pacific (unless you're only staying in beach fales – then Upolu/Savai'i probably wins). It has some beautiful white sand beaches and a couple of good hikes through the centre.
Read our 10 day Cook Islands itinerary.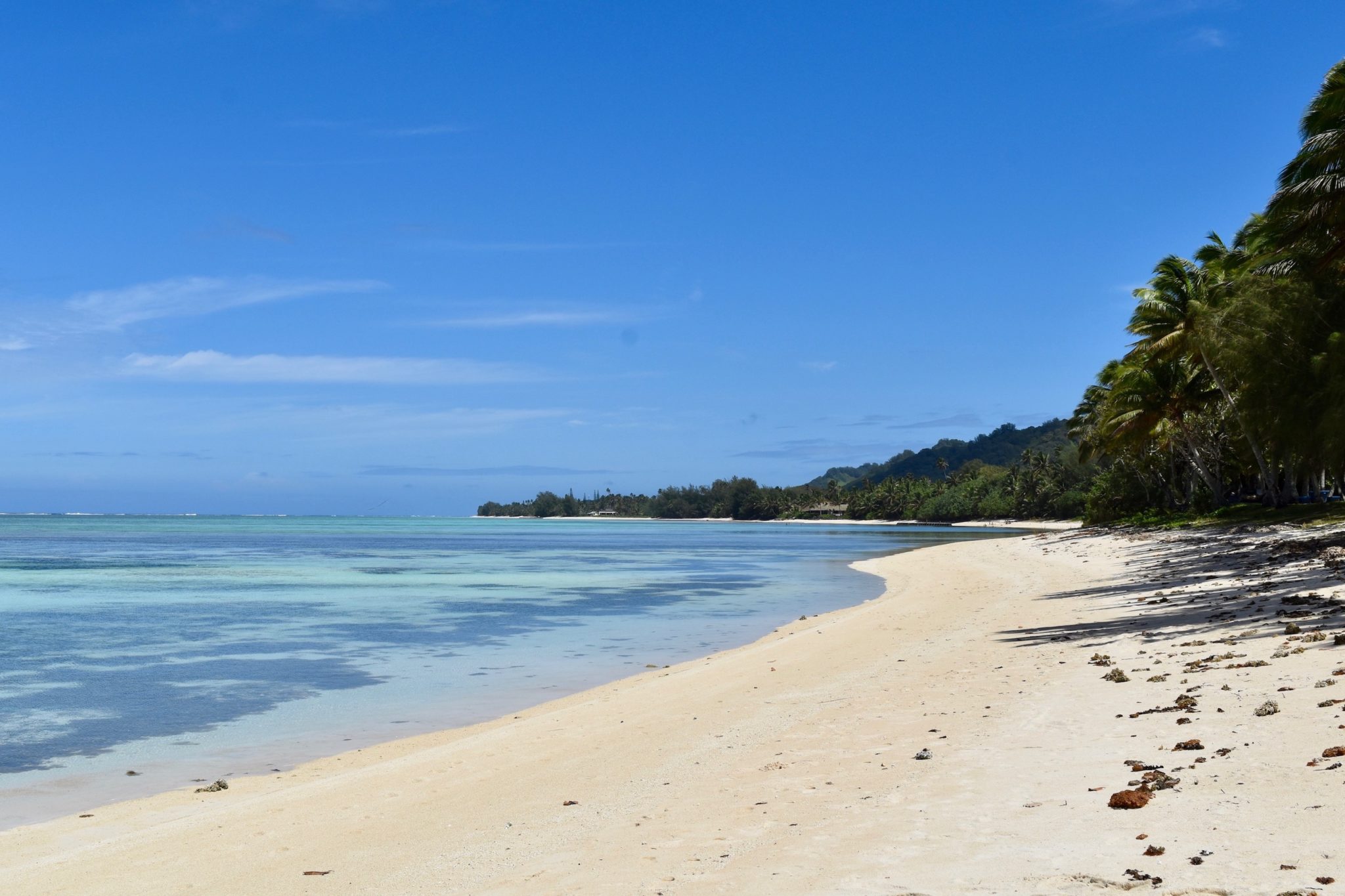 Aitutaki, Cook Islands
Aitutaki is home to a magnificent blue lagoon, and for this reason alone it's worth a visit. The water visibility is excellent and you've got a very good chance of spotting and swimming with Giant Trevally, which live in the lagoon. There are lots of little sand motu (islands), which can be visited by boat. It's paradise. In fact, it's on two of these motu that Shipwrecked is filmed!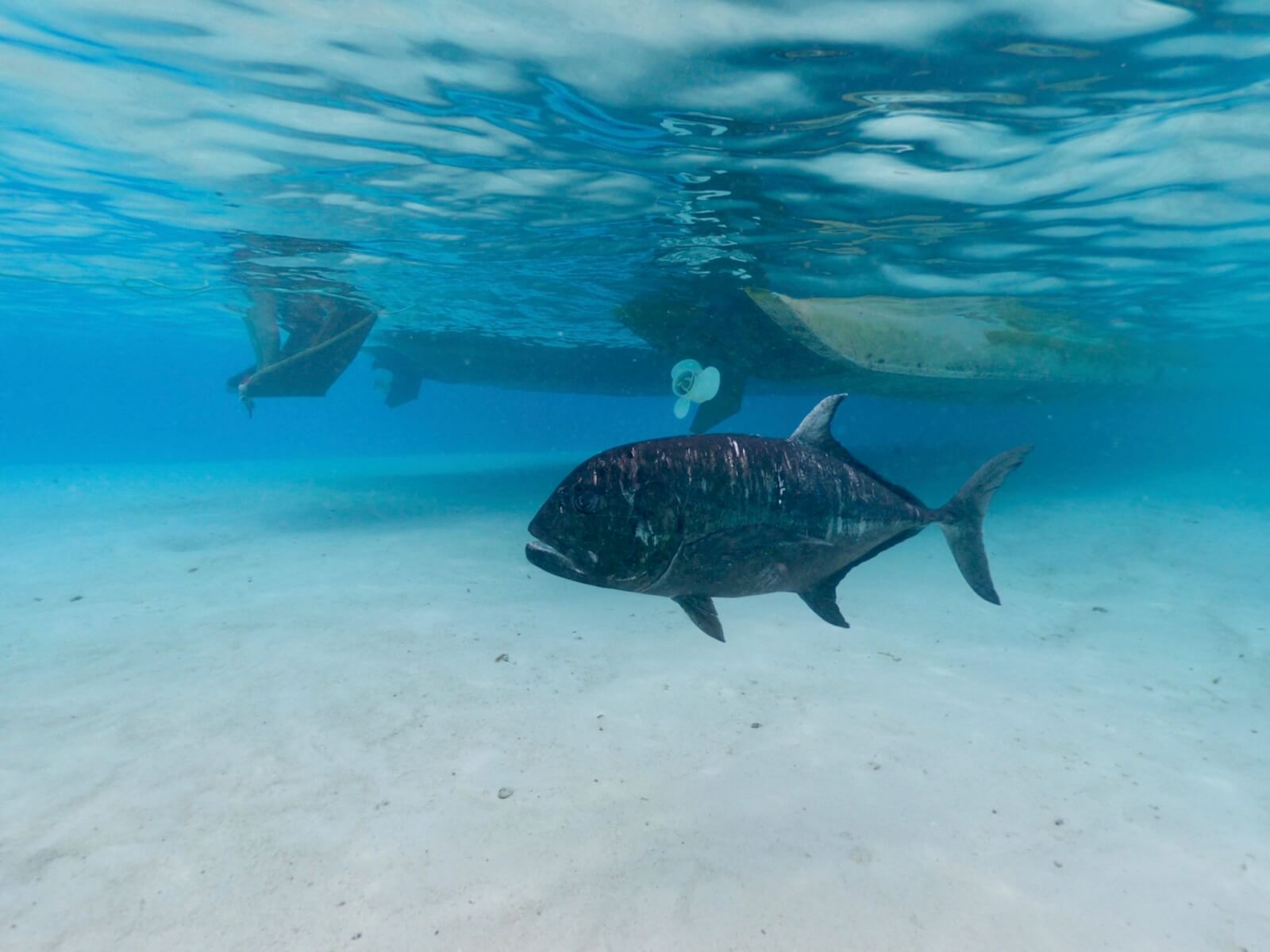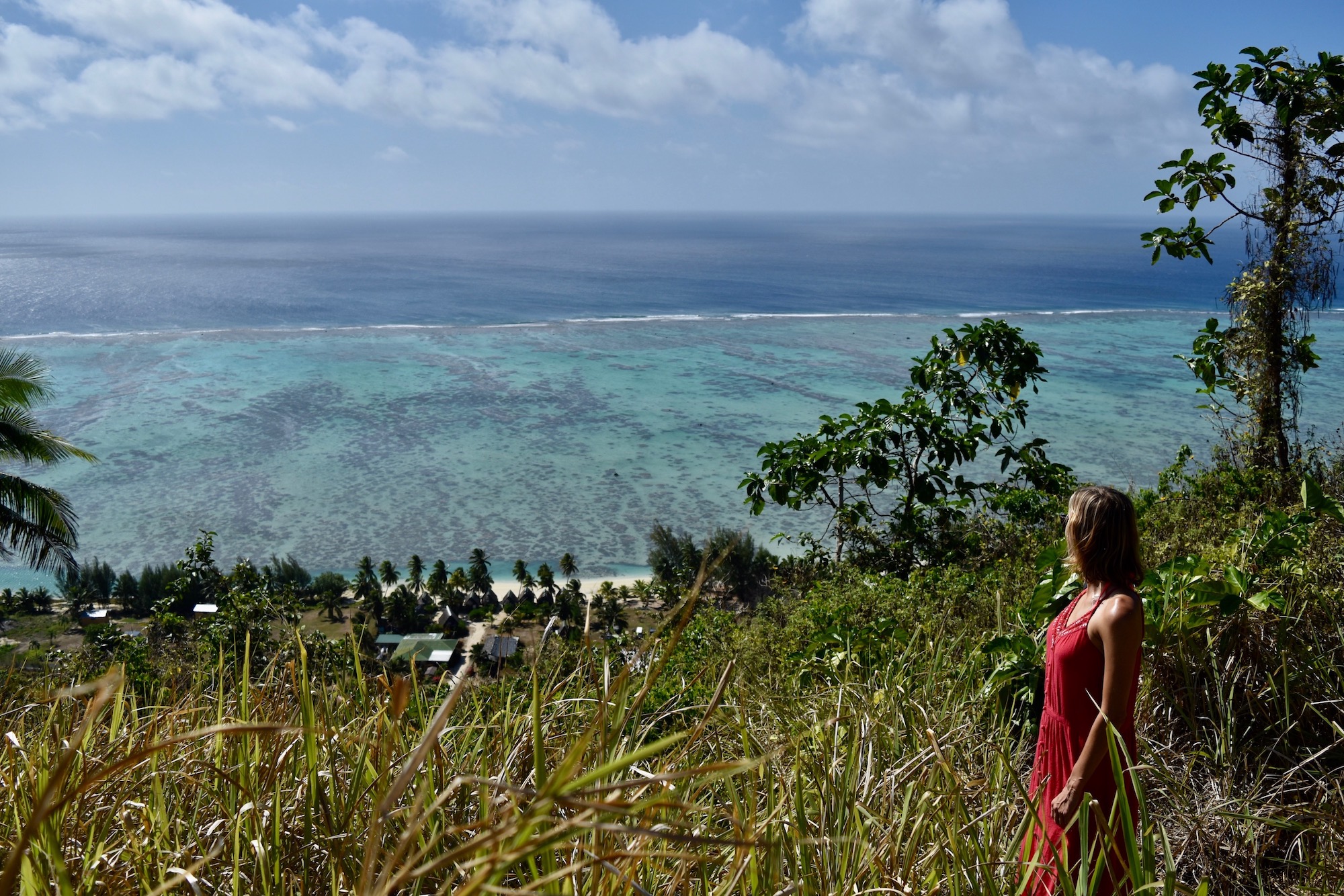 South Pacific Trip Budget
Once we had decided on our route, we had to work out if we could actually afford to do it. I will be completely honest here – the South Pacific is one of the most expensive destinations in the world and everything is pricey – flights, food and accommodation.
As we were writing about the destinations we had some support from the Tourist Boards which helped a lot, but even so, we had to carefully evaluate if our budget would cover the trip, and if so, would we spend all of our money and have to go straight home afterwards (as we were planning to travel for another 3 months).
After some careful calculations, we ascertained that we could manage it, but we had to stick to a strict budget, choose cheap accommodation and cook for ourselves where possible.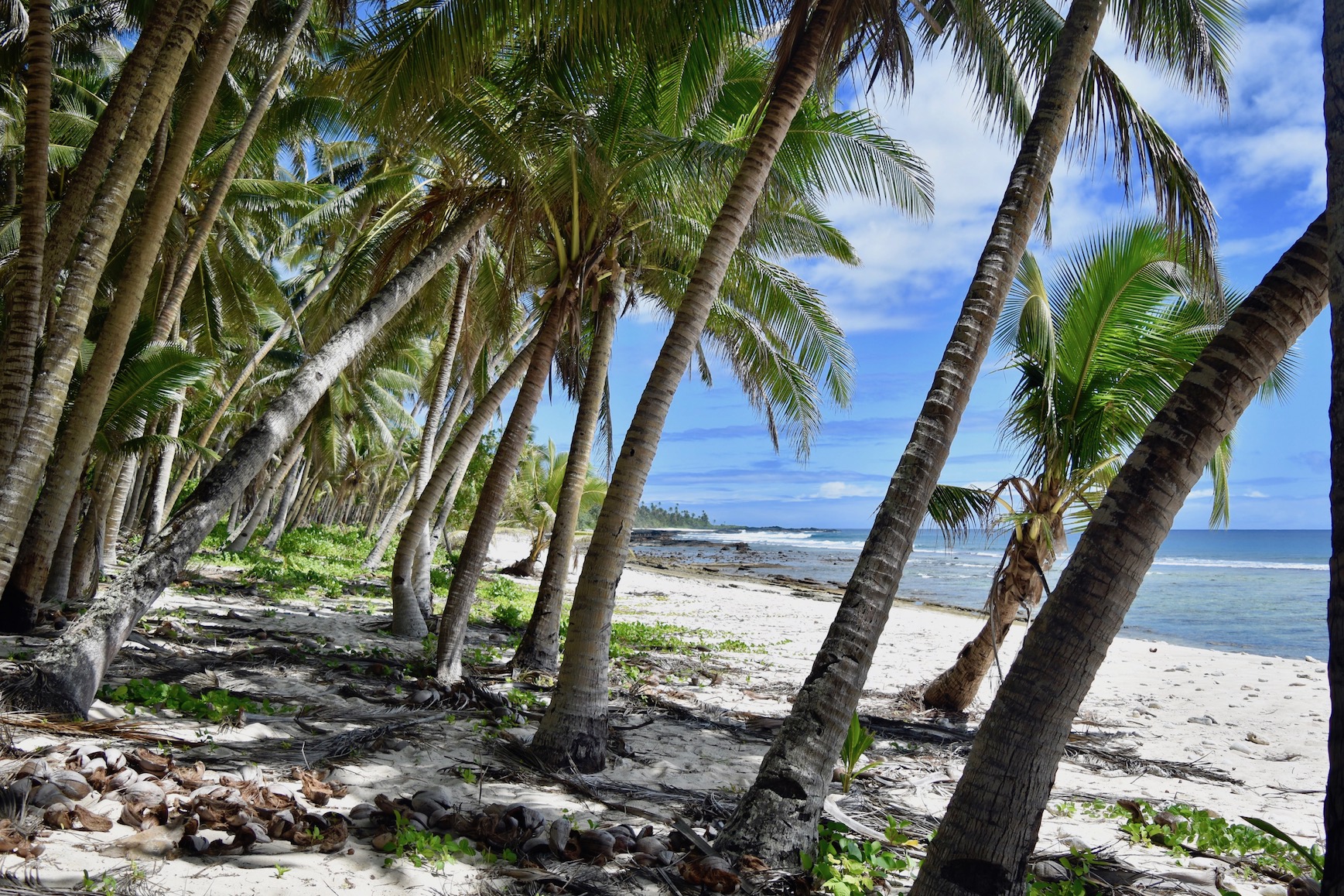 In my opinion, the reason to visit the South Pacific is to experience the marine life and culture. So we wanted to spend as much of our budget on experiences as possible, and less on accommodation and food. If it's your honeymoon you might have a different view, but really you can stay in nice hotels anywhere, what you can't do is dive with sharks, snorkel with turtles and watch Polynesian dancing.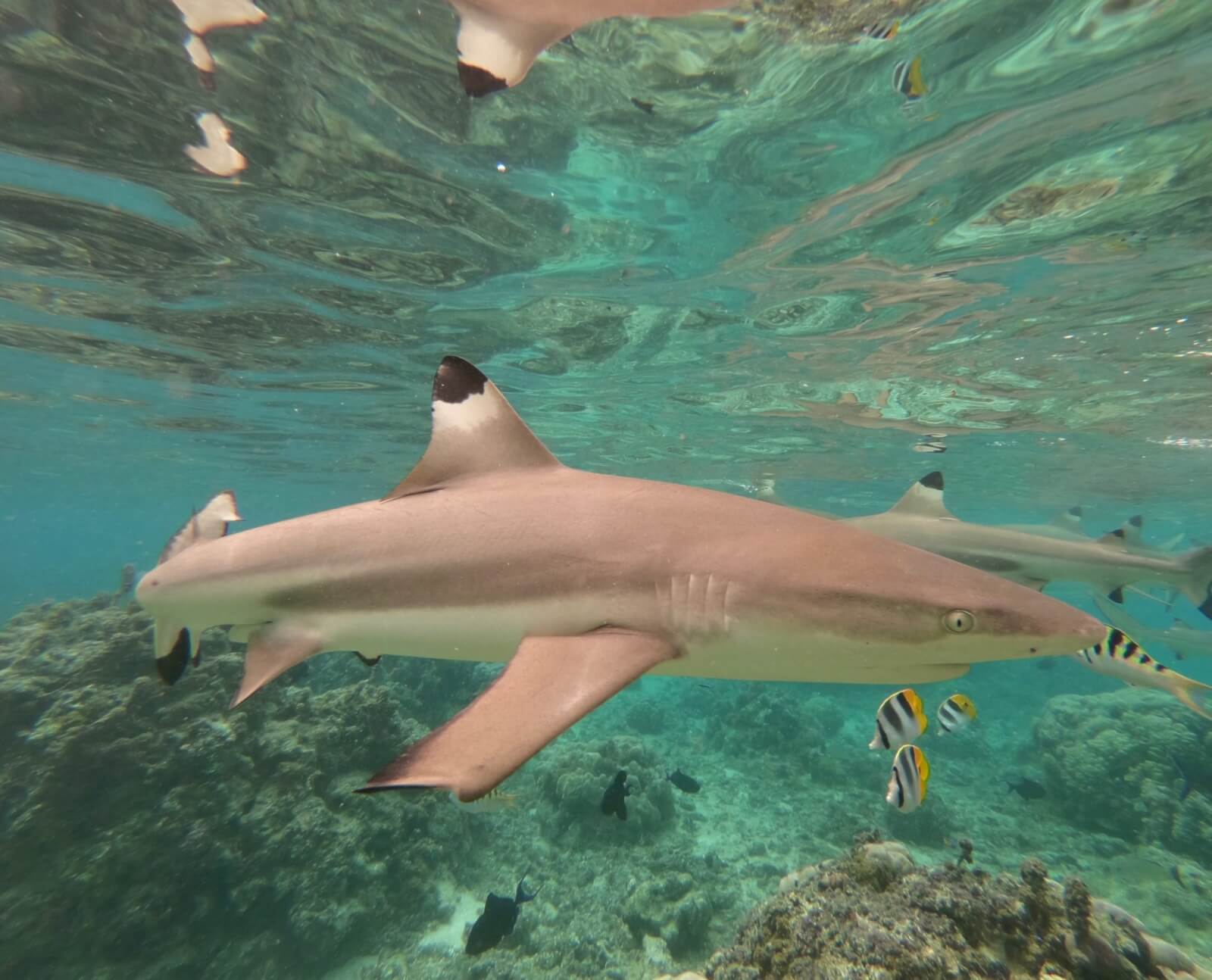 South Pacific Accommodation
Samoa Accommodation
The cheapest accommodation in Samoa is beach fales. These are huts with thatch roofs and open walls. They are basic with shared bathrooms, but they are amazing. You can hear the waves lapping on the beach while you sleep and it's a very traditional Samoan experience. Often a night at a beach fale includes dinner and breakfast, which means you save on your food budget too. We stayed at beach fales for around 80 WST a night including breakfast and dinner (approx. £25). If you have a bit more money to spare there are some lovely places to stay, particularly on the south coast of Upolu.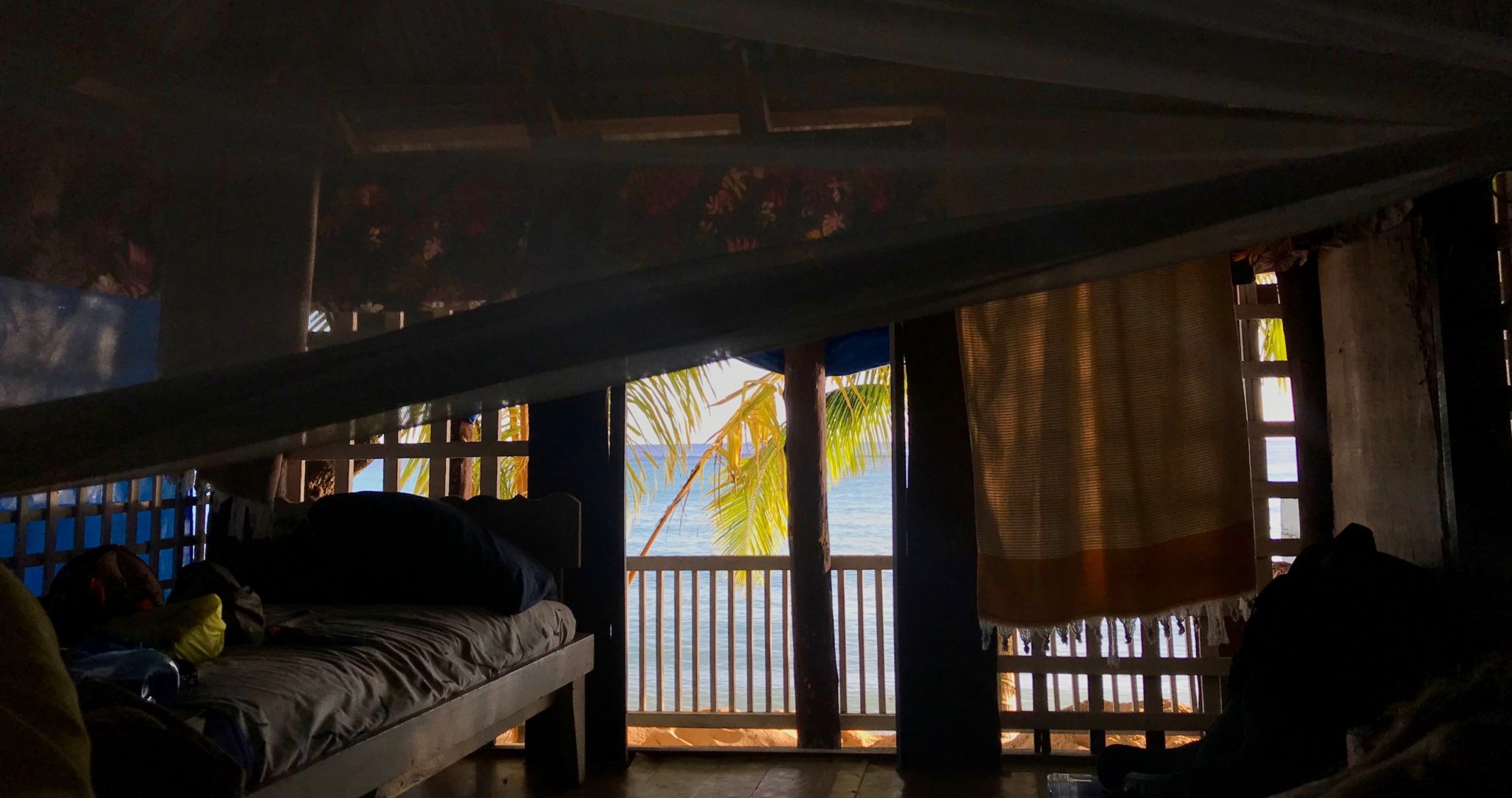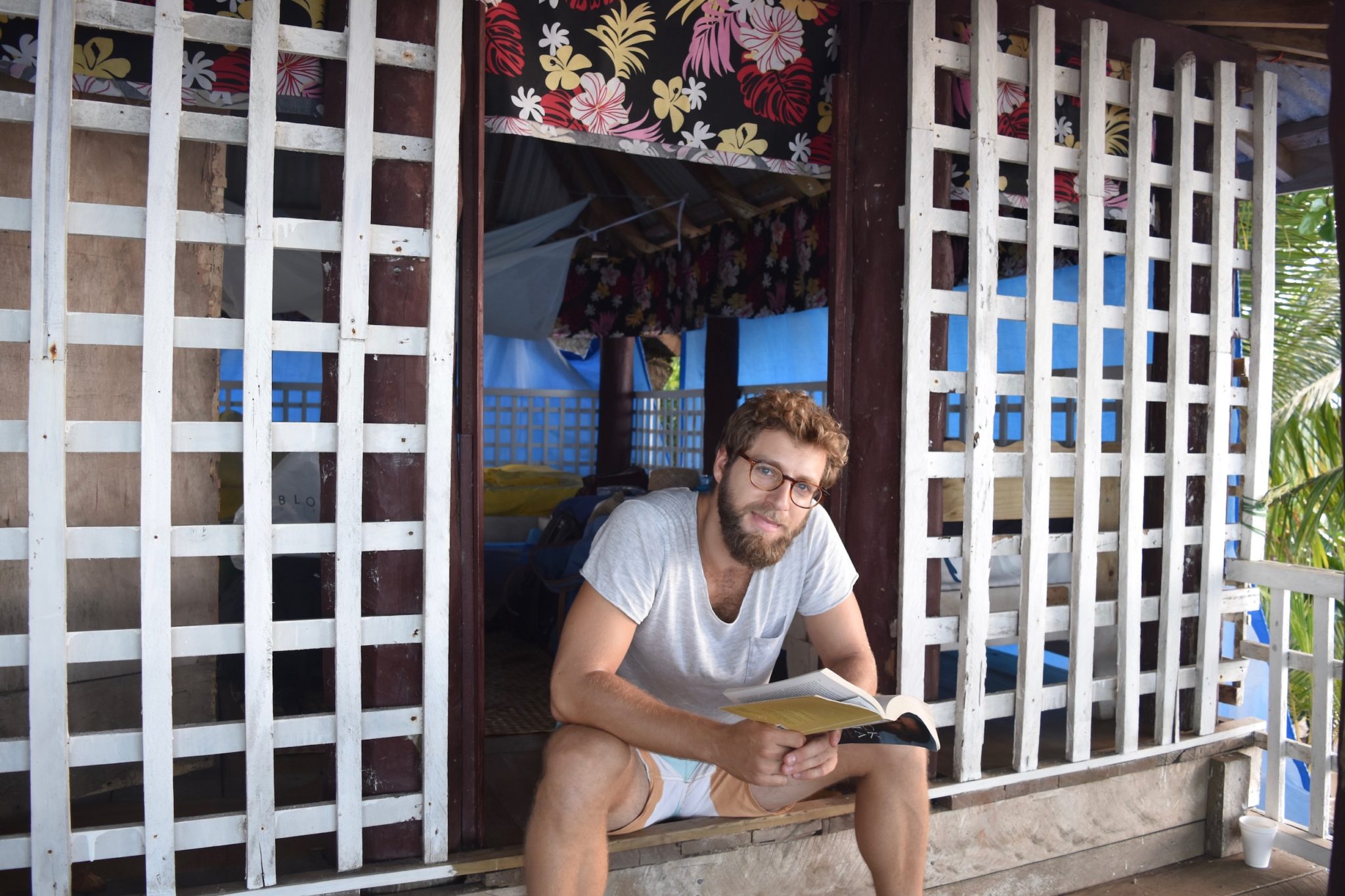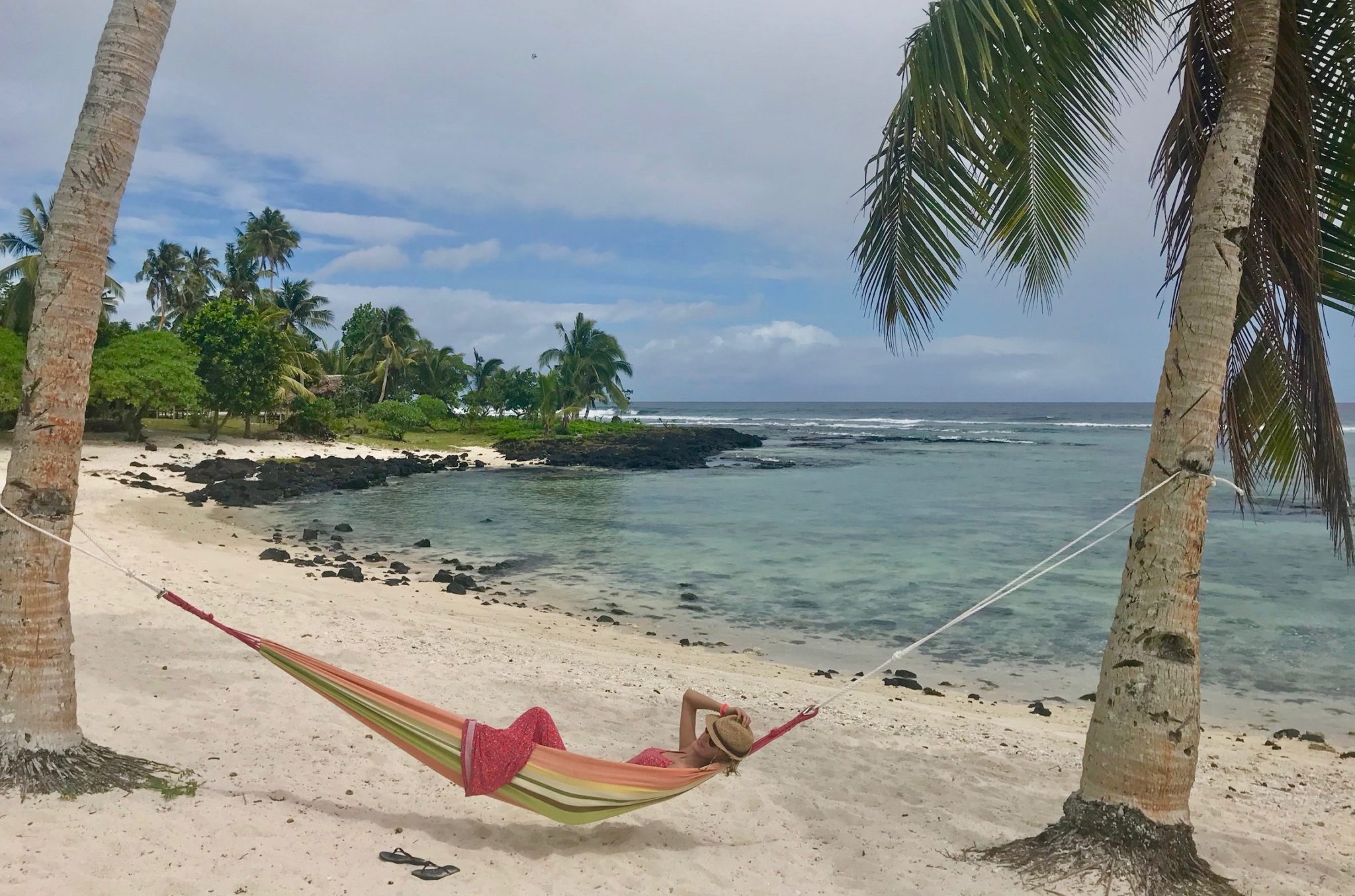 French Polynesia Accommodation
Everyone dreams of an overwater bungalow in Bora Bora, but the reality is that they cost a lot. I mean a lot. (usually around £500 per night and up!!). So that wasn't going to be an option for us on this trip. However, we found some great budget accommodation in French Polynesia. While still not super cheap, we stayed at B&Bs and guesthouses, many with kitchens where we could cook our own meals. This saved us a lot of money and we were still able to enjoy the incredible beaches and marine life a few steps away. We did stay at some more high-end places too, our favourites were Kia Ora in Rangiroa and family-run Relais Royal in Tikehau.
Find accommodation in Bora Bora, Tahiti and Rangiroa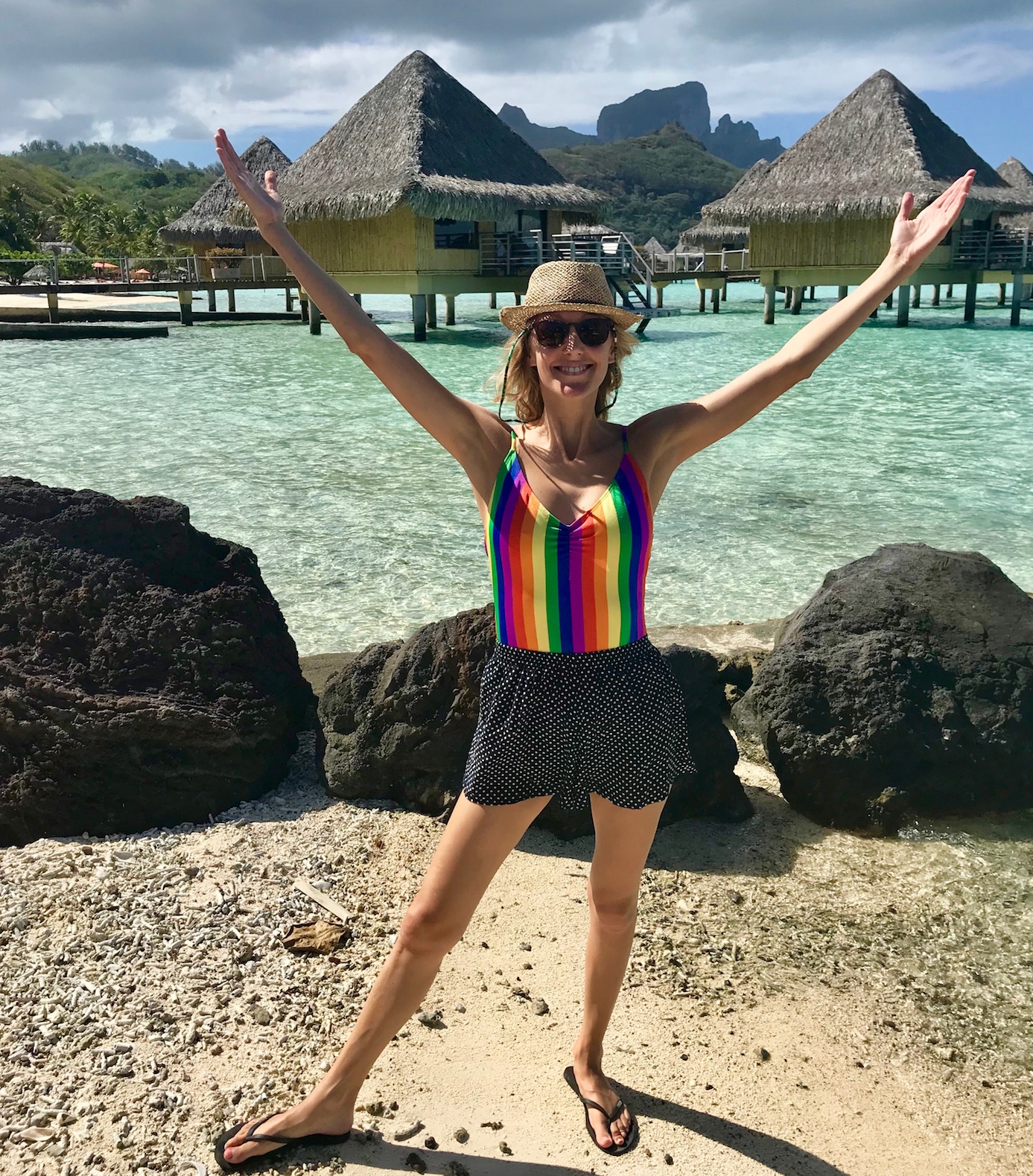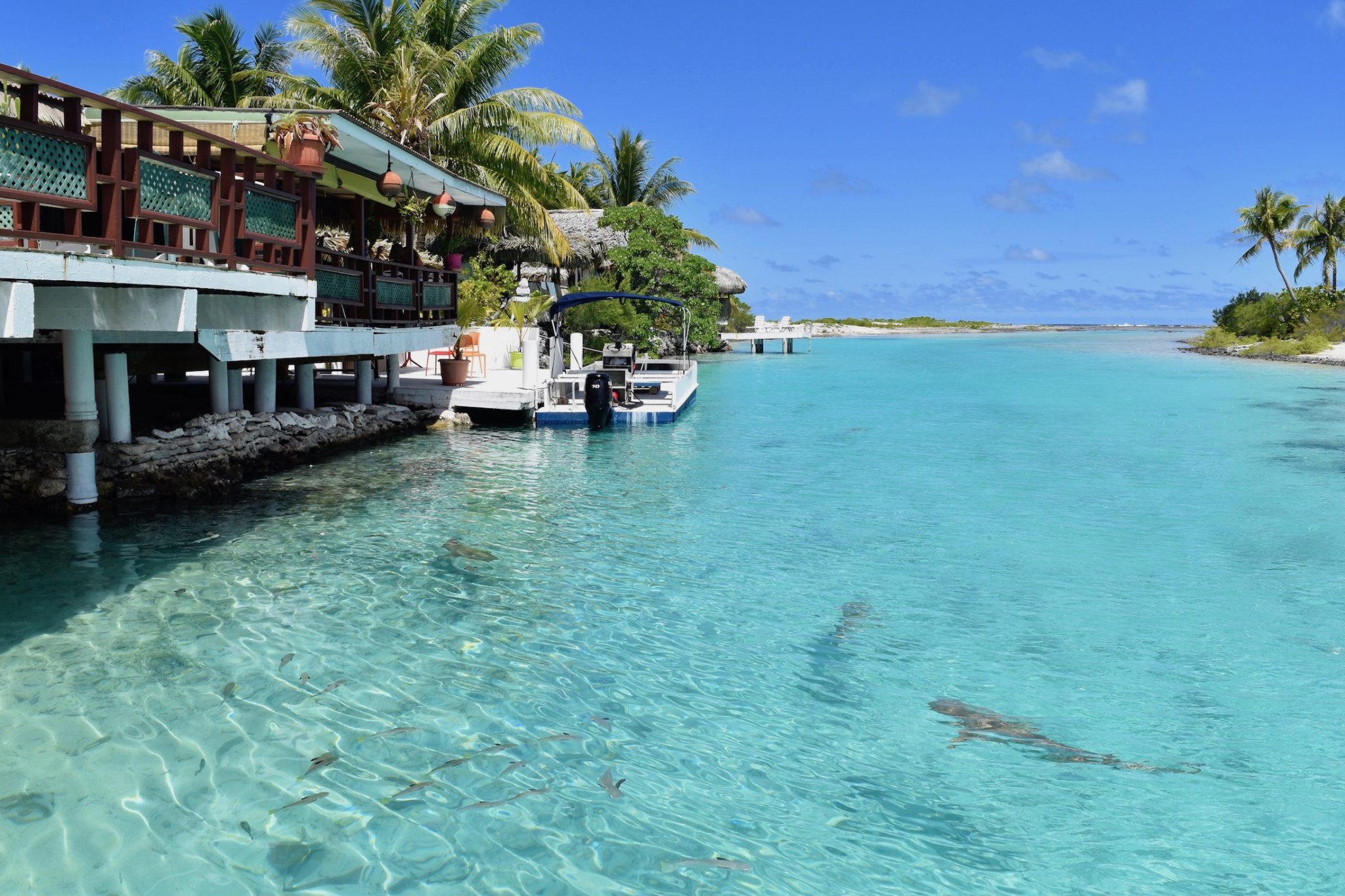 Cook Islands Accommodation
The Cook Islands has more budget options than French Polynesia and there are a couple of hostels on Rarotonga if you're up for staying in a dorm. We found a few good options including Rarotonga Backpackers and Club Raro Resort. These both had a kitchen which was great for cooking our own food.
Find accommodation in Rarotonga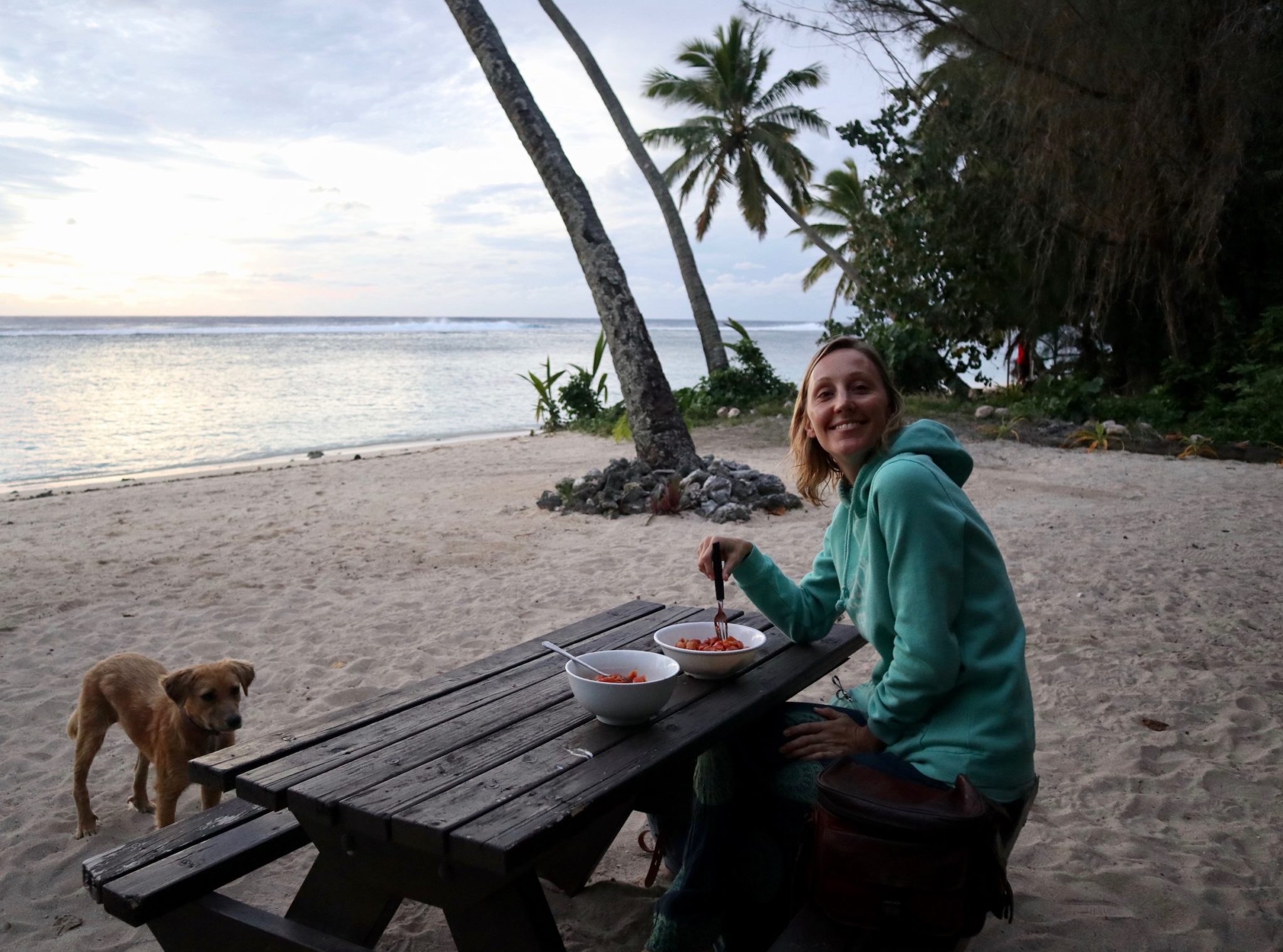 On Aitutaki, there are also some nice budget options with kitchens – we loved Rino's Motel which was right on the water. For a little luxury, Tamanu Beach is incredible. We could literally see the ocean from our bed!
Find accommodation in Aitutaki
Food in The South Pacific
There is delicious fruit and veg in the Pacific Islands, which you can buy from roadside stalls and the local markets. In most places, it's best not to drink tap water, but lots of hotels filter their own water or you can travel with a filter water bottle to avoid buying too many plastic water bottles. We saved money by buying super noodles and instant soup before we travelled and eating these in our hotel (glamorous I know). This saved us a lot of money on food, and while it isn't exactly nutritious it's fine as long as you aren't doing it for every meal.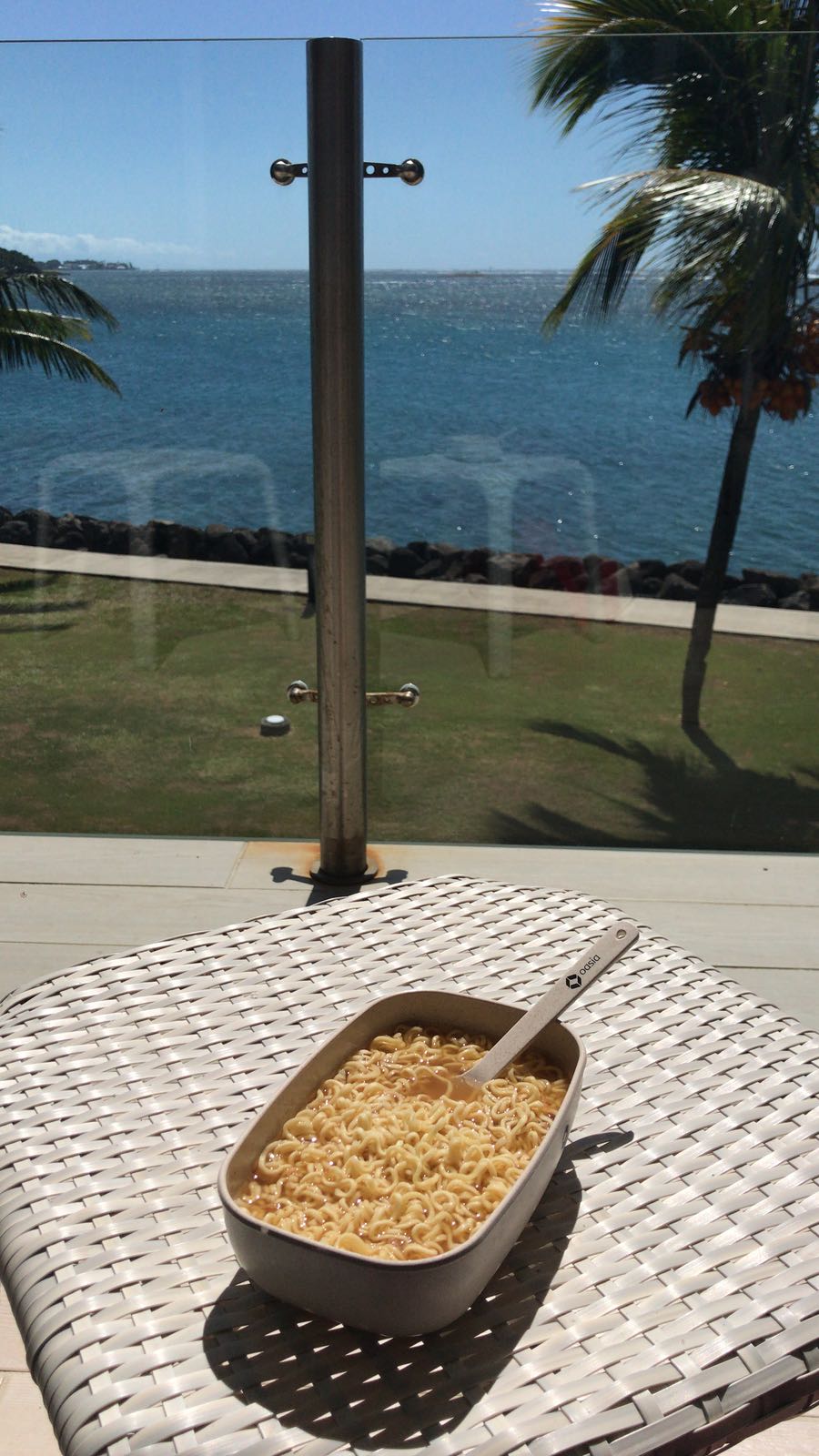 Food in Samoa
As mentioned before, beach fales often include dinner and breakfast which helps the budget a lot. There is excellent fish, and a must-try dish is Oka – raw fish with lime juice and coconut cream. It's delicious. There is coconut with everything – to drink, in desserts, in main courses. Another traditional dish is palusami – taro leaves filled with coconut cream. Yum. If you're in Samoa on a Sunday, then many restaurants will be serving a tonai. A traditional Samoan Sunday lunch that includes all the regional specialities.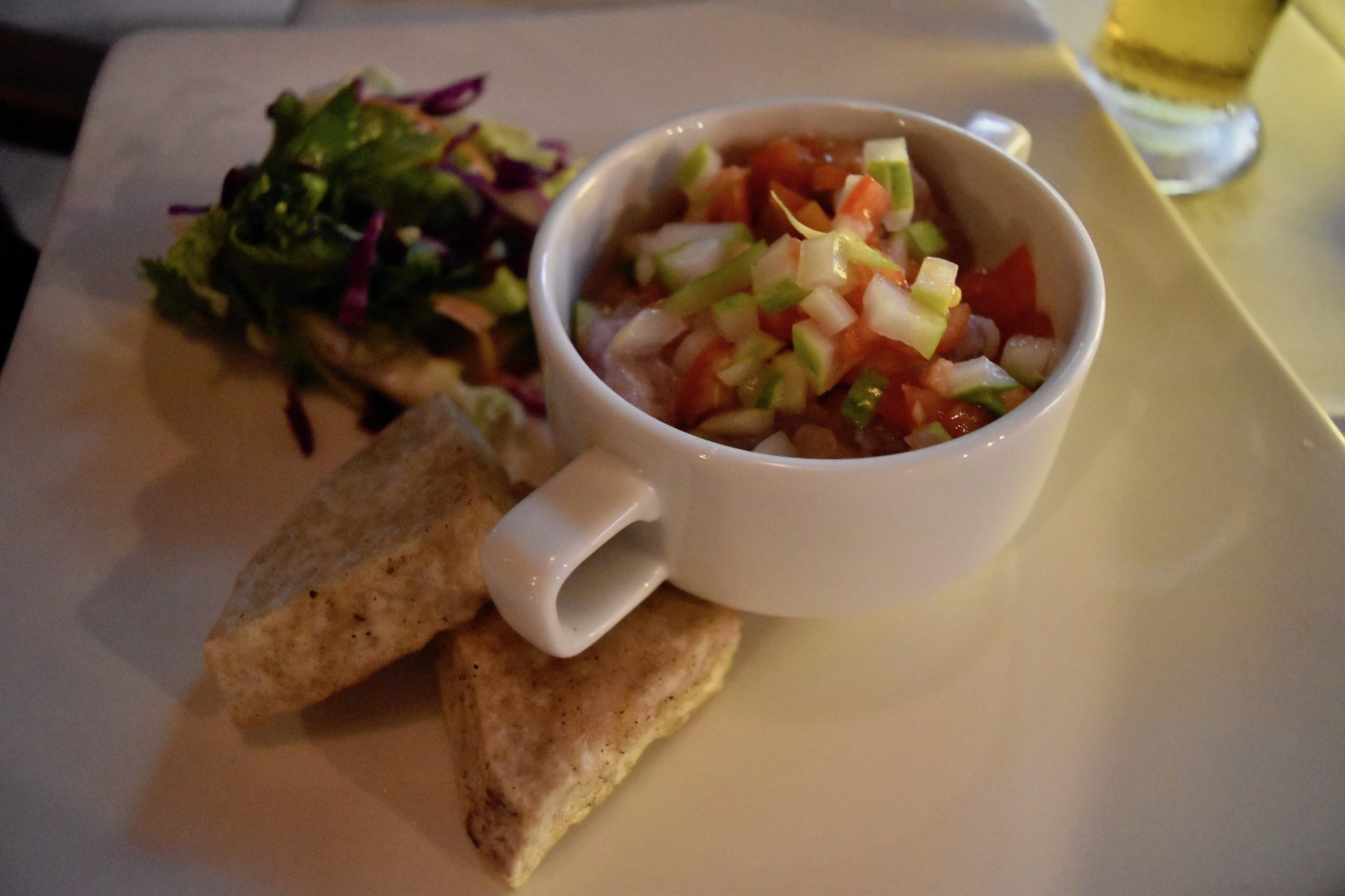 Food in French Polynesia
Being French, you can buy lots of French food in French Polynesia. It's basically the dream – tropical beaches and French cheese and wine. We found some great options in the supermarket in Tahiti, but once you get out to the more remote French Polynesian islands you'll find less variety for a higher price. There is really good fish here too, and there is a similar dish to Oka called Poisson Cru made from the same ingredients.
Food in The Cook Islands
The Cook Islands also have good fish including Mahi Mahi (our favourite). Their version of Oka/Poisson Cru is called Ika Mata. Coconut is a staple in Cook Islands' food and the tree is known as the 'tree of life' as it is used for everything from food and drink, to building houses. Supermarkets are expensive, and if you want to eat out cheaply then there aren't many options aside from burgers, of which there are a lot. A stand out on Rarotonga was The Mooring Fish Café for delicious fish sandwiches.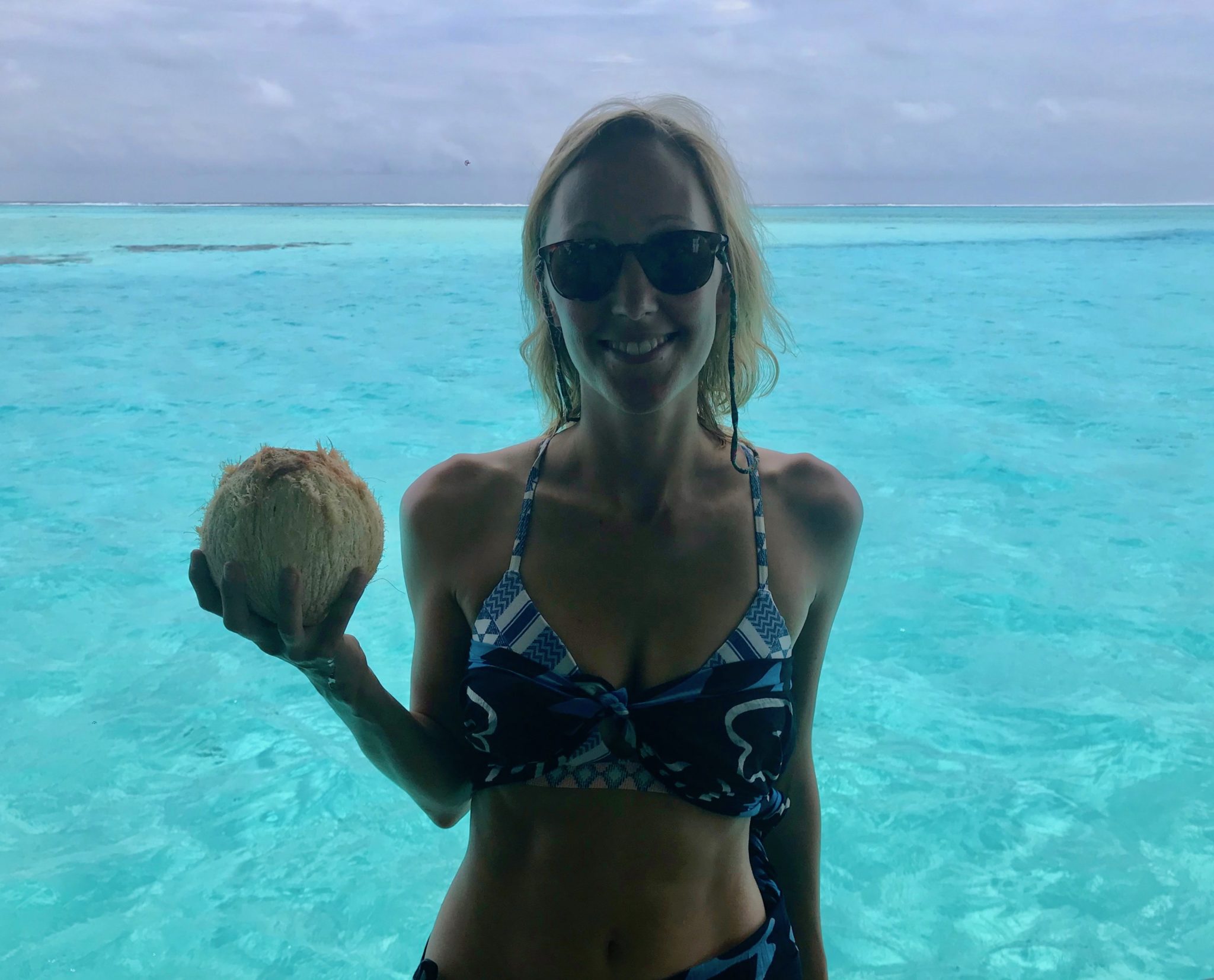 Booking in Advance
I strongly recommend you book your flights and accommodation in advance whilst South Pacific island hopping. The flights will only become more expensive, and even if you have the Air Tahiti Island pass, the flights do get sold out. With accommodation, you can be a little bit more relaxed depending on the location. If you've booked your flights for French Polynesia then it also makes sense to have your accommodation booked. We booked everything at least a few months ahead of time. In Samoa and the Cook Islands, you can be a little more flexible. In particular in Samoa, because you don't need to book the ferry, though it is recommended if you're travelling peak season, and some of the beach fales don't take bookings, and many don't have websites.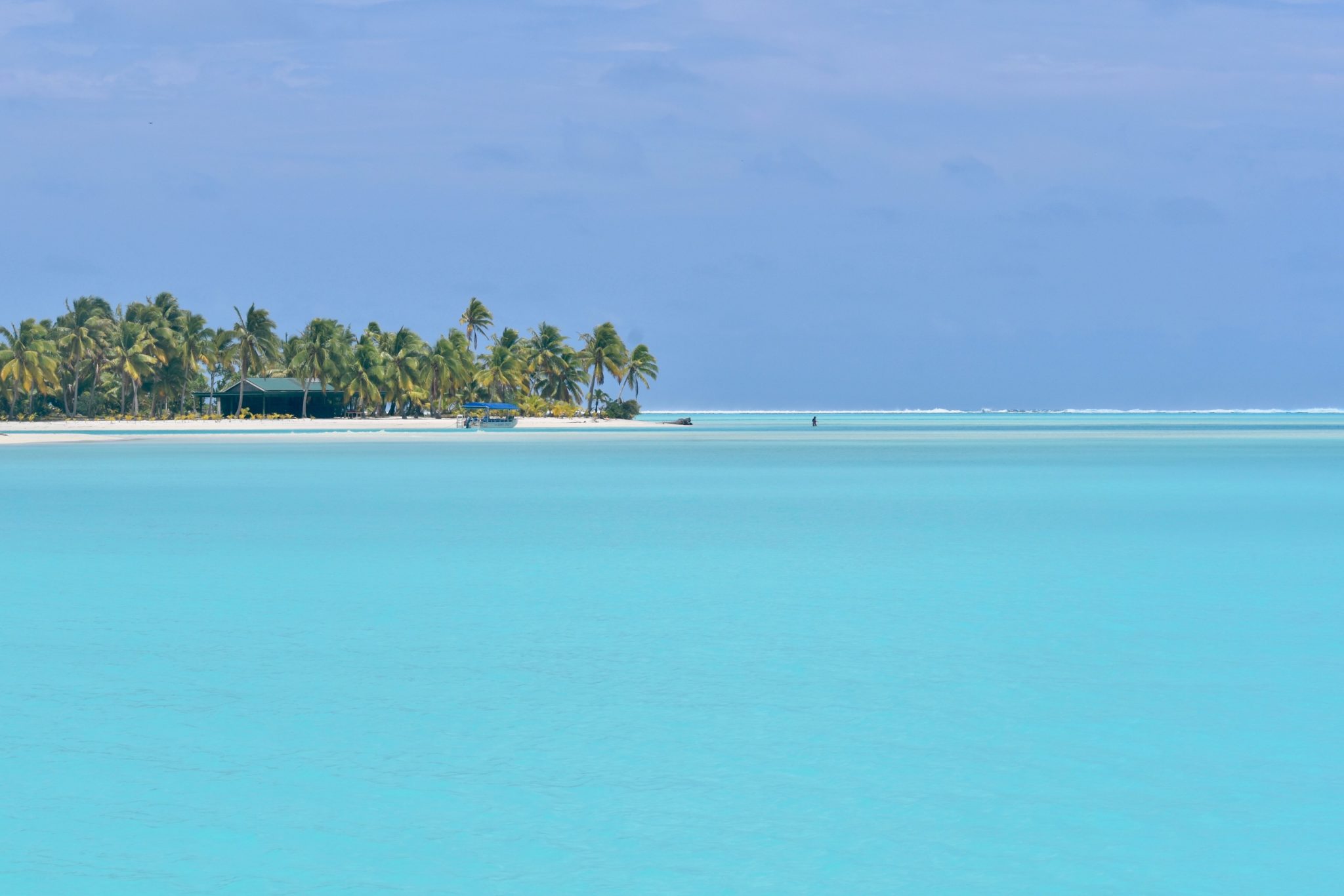 Summary
The South Pacific was easily the most beautiful place I've ever been to. The beaches are on another level and the marine life was incredible. We had the most amazing time exploring Samoa, French Polynesia and the Cook Islands and each has something different to offer. I would recommend all three. We are also keen to return and explore some of the other Pacific islands, so at some point, another South Pacific island hopping trip will be on the agenda!