A road trip from Sydney to Byron Bay is one of Australia's iconic drives, passing through friendly little beach towns, ancient rainforests and the most incredible coastline. I've taken this trip a few times and it never fails to disappoint. So here is what I think is the perfect Sydney to Byron Bay road trip itinerary.
This itinerary is a return trip. Driving from Sydney to Byron Bay and then back again. However, you can easily take this trip as a one-way route and either skip the way back sections or add them in along the way. I've provided an option for this at the end of the article.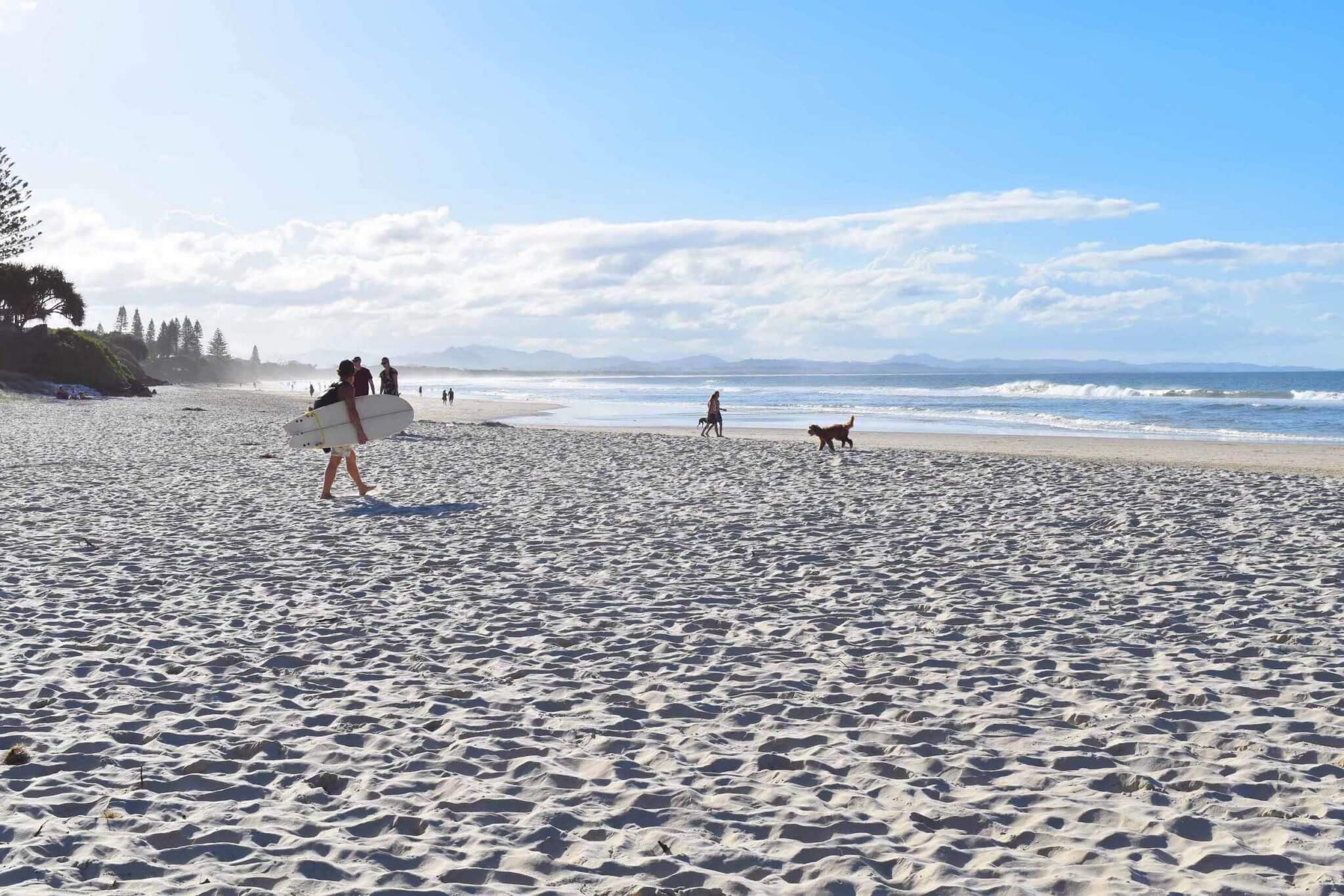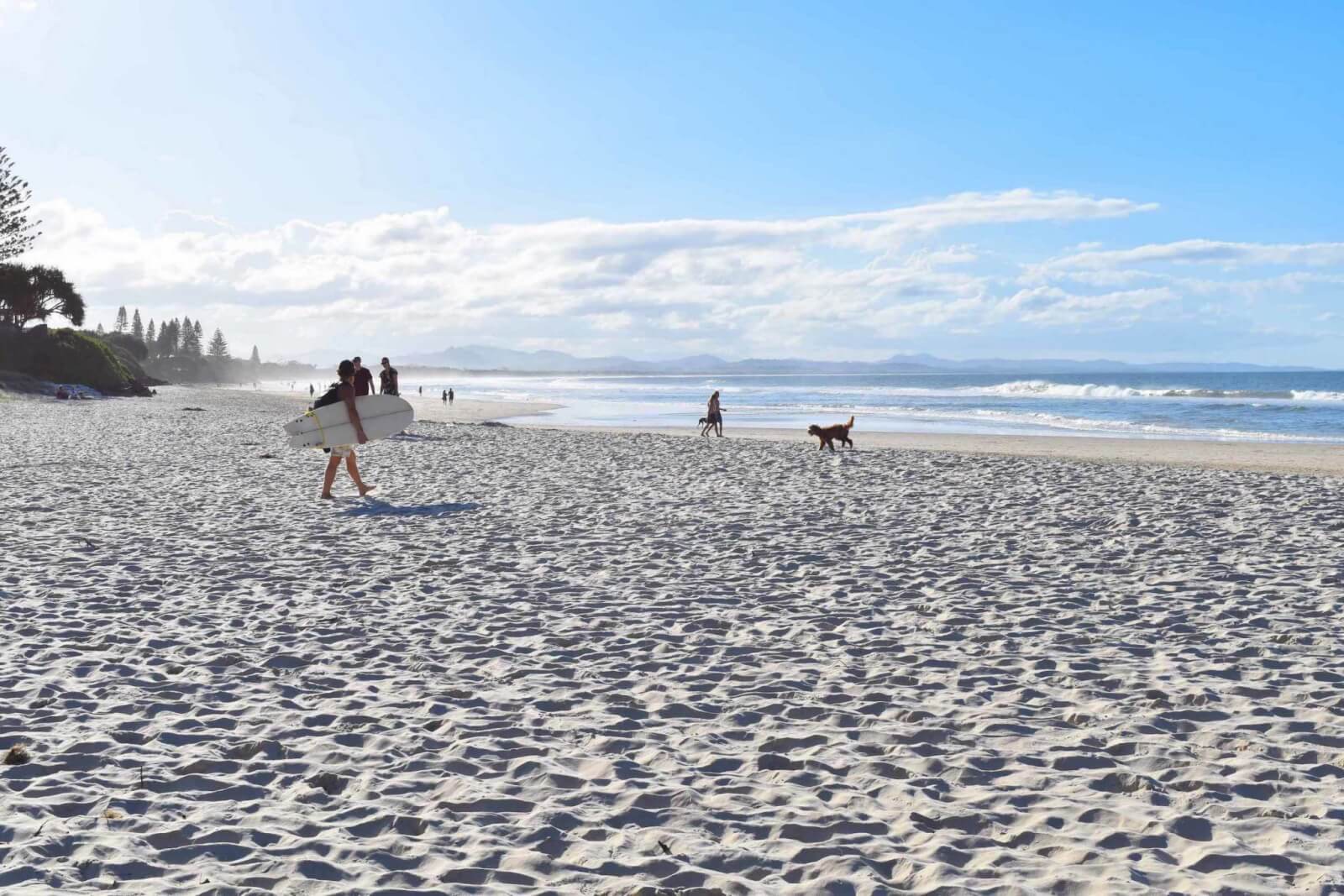 Disclosure: This article contains affiliate links. This means that if you click a link and purchase something I've recommended I may earn a small commission. This does not affect the price you pay but helps me to run this site. You can read my full affiliate disclosure here.
Driving in Australia
Australia is a fantastic country for road trips, long, wide, easy roads mean driving is a breeze. Keep an eye out for wildlife on the roads – particularly at dusk and dawn, and watch your speed. There are lots of speed cameras in Australia and it's easy on long, straight roads to accelerate without realising it. If you have cruise control then I recommend using it.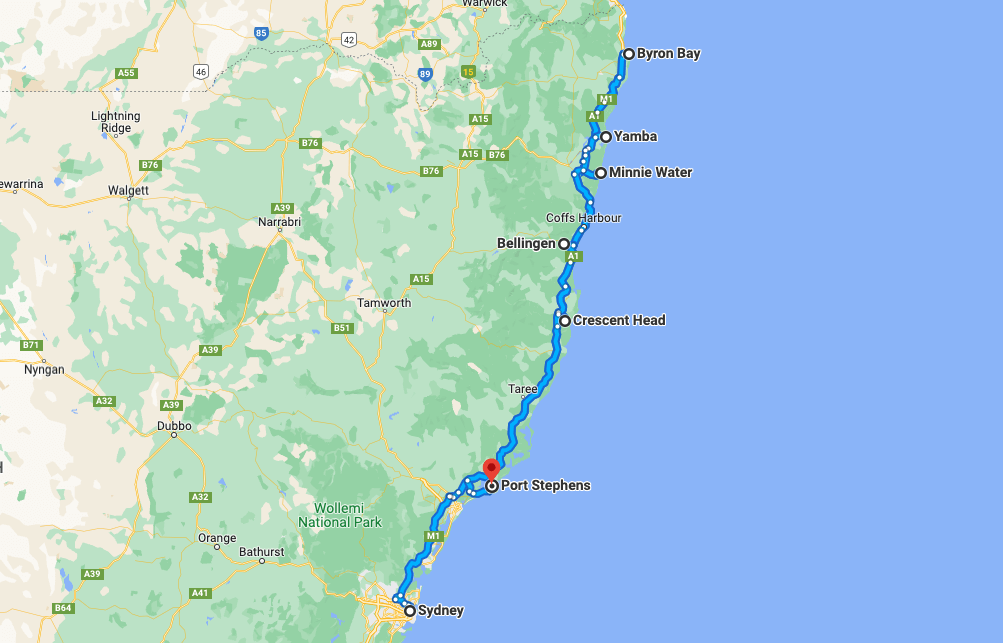 Two Week Sydney to Byron Bay road trip itinerary
This road trip takes around two weeks to complete, allowing 2-3 days in each location
Day 1-3 Crescent Head
Day 3-5 Minnie Water
Day 5-8 Byron Bay
Day 8-10 Yamba
Day 10-13 Bellingen
Day 13-15 Port Stephens
This itinerary assumes you have already spent some time in Sydney/live there, so we depart on the first day.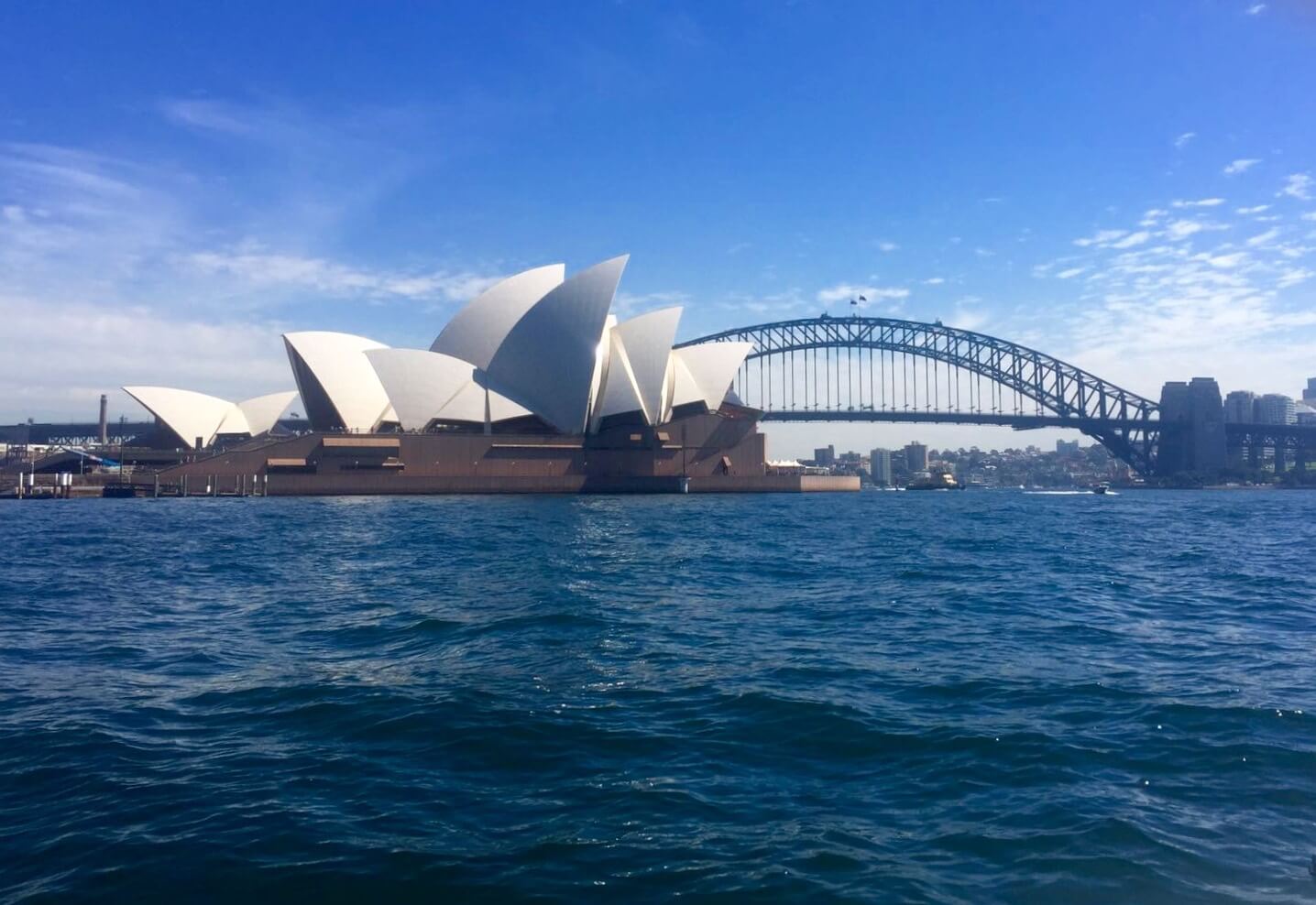 Sydney to Crescent Head – Day 1 – 4:40 hours / 434km
This will be the longest day of driving on this Sydney to Byron Bay road trip, so it's worth departing early to allow some stops en route. Lake Macquarie is a good first stop to stretch your legs, you can take a little stroll along the lake's edge and grab a coffee without adding much time to your journey. Alternatively, take a little detour to Newcastle further north. The famous Mereweather Beach is well worth a visit, and if you fancy it a dip in the water or one of the ocean pools. Another beautiful spot along this route is Blueys Beach. It's a small coastal town with a stunning beach and a few cafes and shops.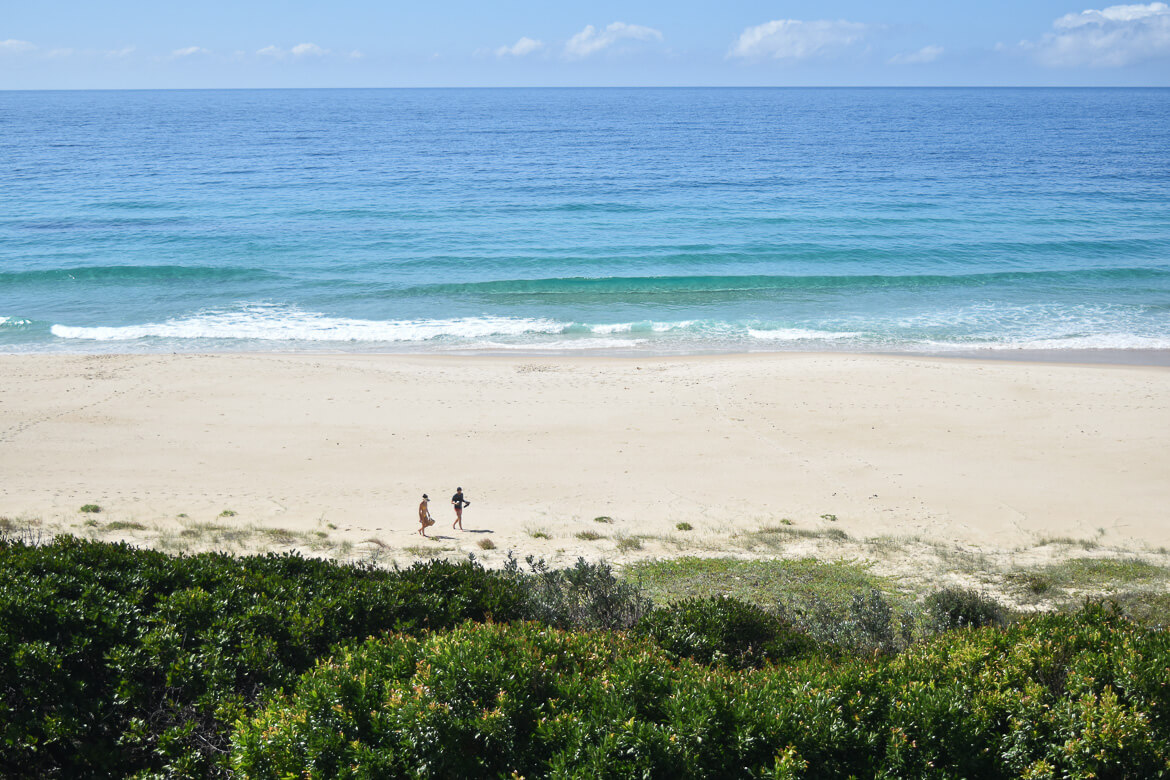 Crescent Head – Day 1-3
Crescent Head is a popular spot with surfers, offering great waves at Killick Beach (a national surfing reserve), particularly for longboarders.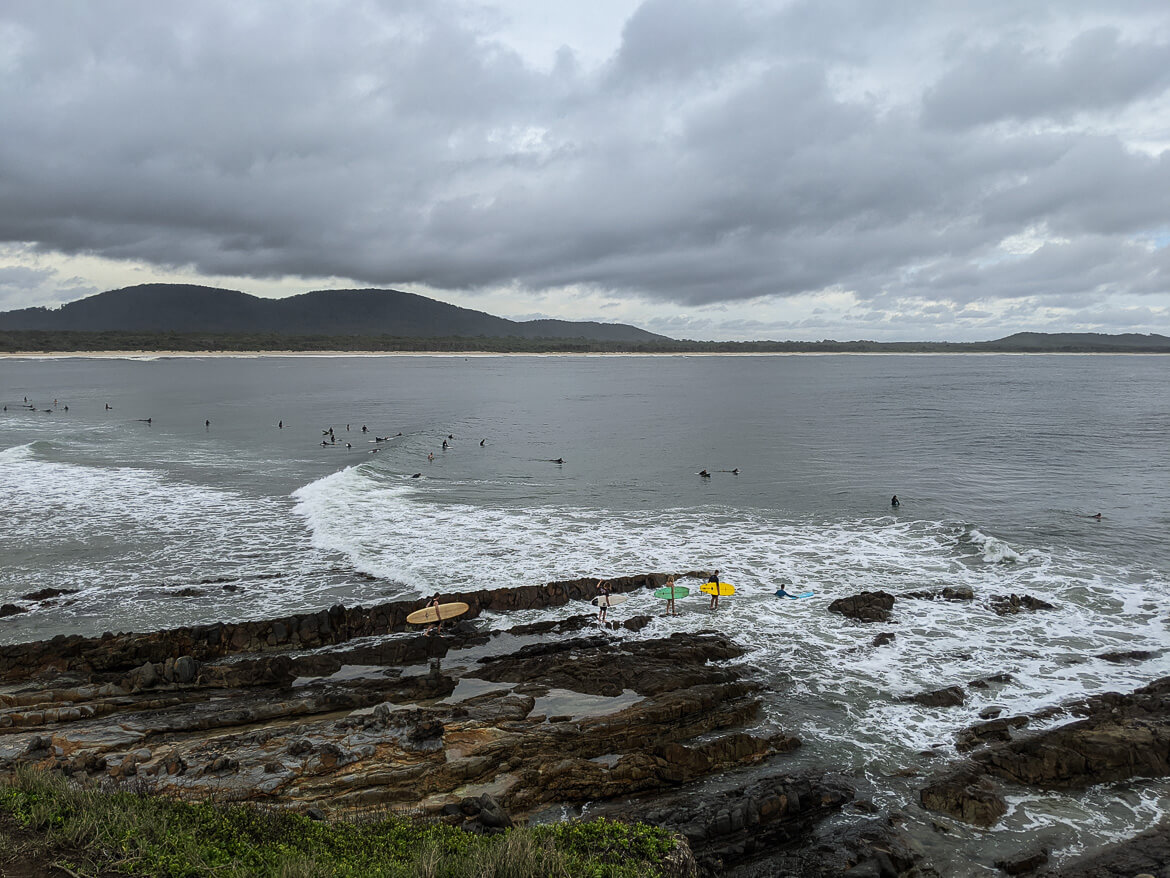 Things to do in Crescent Head
Surf at Killick Beach and Point Plomer
Swim in Killick Creek
Admire the views from Crescent Head Lookout
Watch the waves on Pebbly Beach
Watch the sunset from Little Nobby
Hike the Big Hill Rainforest walking track
Explore Goolawah Reserve
Where to stay in Crescent Head
There are some great holiday rentals in Crescent Head, many with ocean views, such as this lovely house. Crescent Head Holiday Park has an unbeatable location right on the water by the national surfing reserve.
Find accommodation in Crescent Head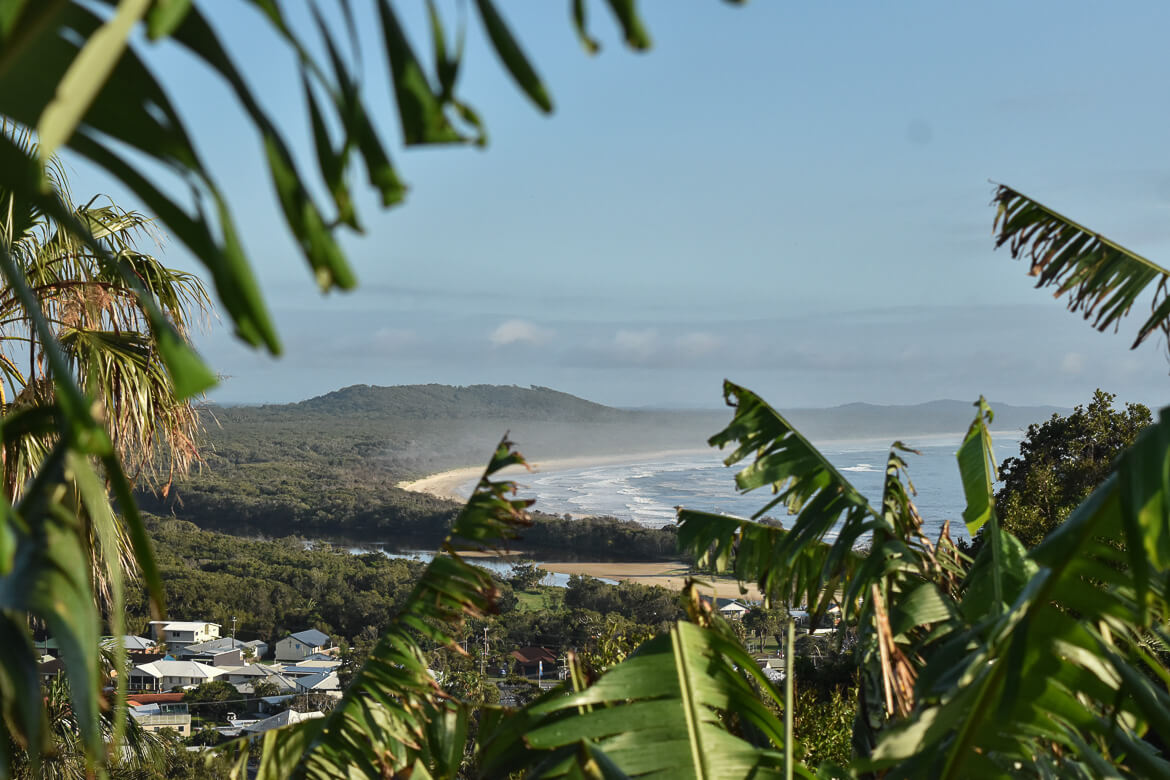 Crescent Head to Minnie Water – Day 3 – 2:30 hours / 232km
Depart Crescent Head and continue north to Minnie Water. The second leg of the Sydney to Byron trip is a shorter 2 and a half hours. You can do it all in one go or stop at a few spots along the way.
Gladstone
A short drive after you leave Crescent Head, make a quick stop in Gladstone. This lovely little village has some charming historical buildings, nice boutiques and quaint cafes. It's a bit of a creative hub on the banks of the Macleay River.
South West Rocks
I recommend stopping in South West Rocks. If you're a diver, then there is an excellent dive from here (book in advance) – Fish Rock Cave. This is the only true ocean cave dive in Australia and involves diving through an underwater passage into Fish Rock where you can emerge into the bubble cave before heading out the other side. Marine life includes grey nurse sharks, blue grouper, black cod, wobbegong sharks, black rays and giant cuttlefish.
There are also excellent beaches here, many of which are sheltered so they are great for kids such as Trial Gaol Beach. If you're not into diving, pay a visit to Trial Bay Gaol, which dates back to 1886.
Road trip alternative: You could stay in South West Rocks instead of Crescent Head – this is a good option particularly if you want to spend a day diving.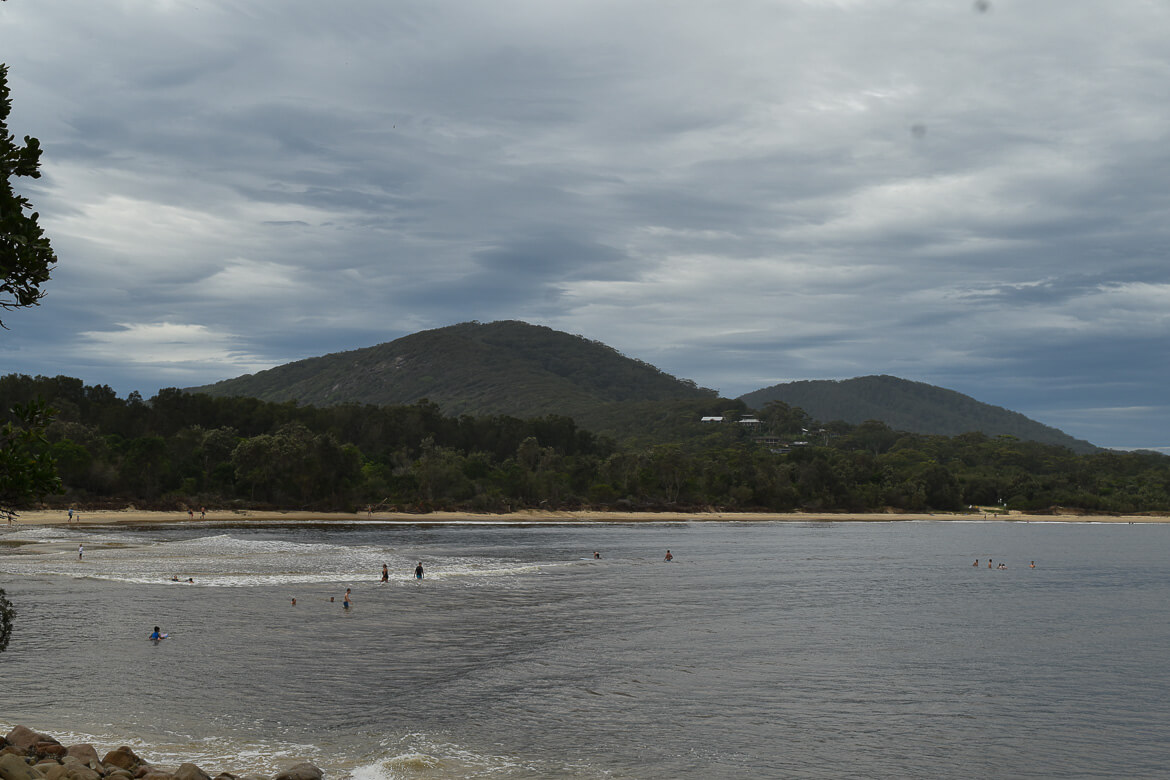 Find accommodation in South West Rocks
Depending on what time of day you're driving, it's worth stopping at Emerald Beach before arriving in Minnie Water. At sunset, you will often see kangaroos on the headland here, with the ocean as a beautiful backdrop.
Minnie Water – Day 3-5
Minnie Water is a gorgeous little village surrounded by the Yuraygir National Park. There isn't much happening here, but it's the perfect place to unwind for a few days and enjoy the stunning beaches and lovely walks in the national park.'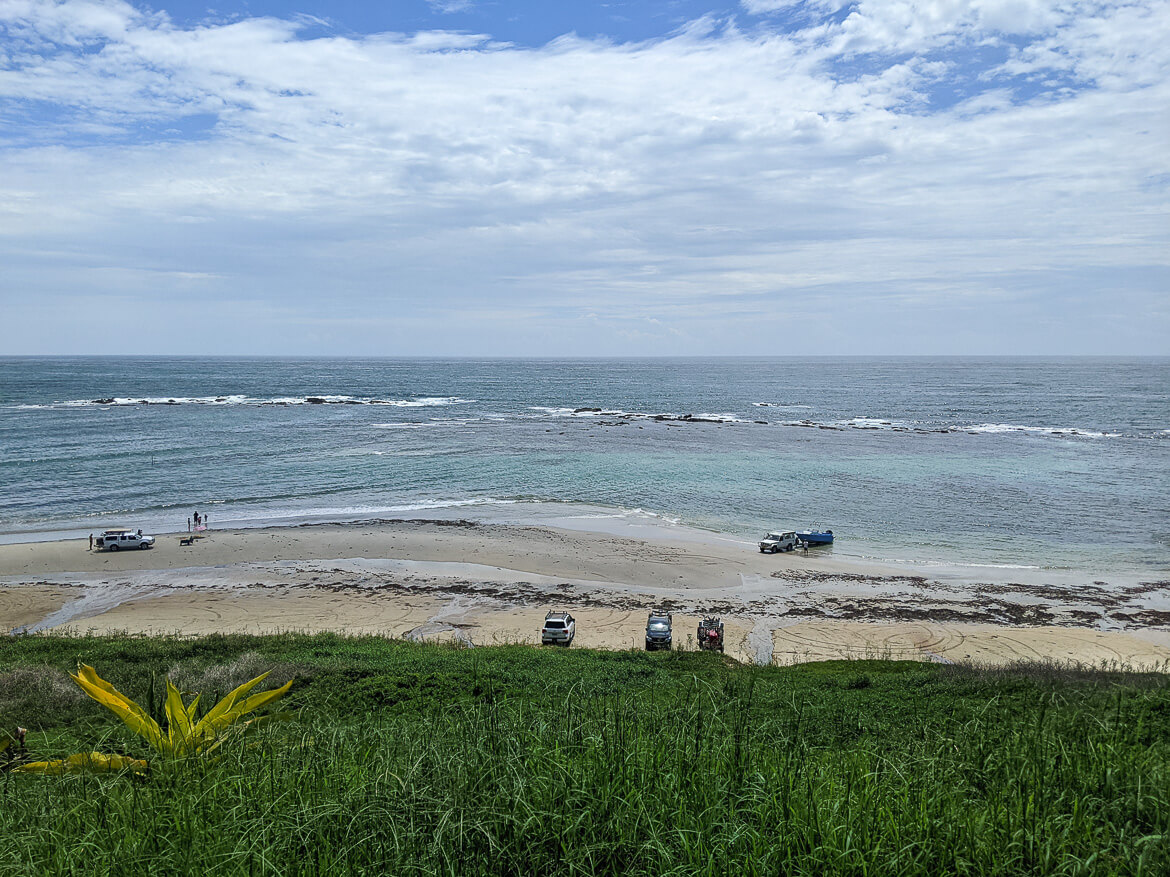 Things to do in Minnie Water
Snorkel in Minnie Lagoon – this is a lovely sheltered spot which is also great for kids
Hike the Angophora Grove Walk (1.2km return/30min – 1hr)
Rocky Point Walk (1.8km return/30min – 1hr 30min)
Enjoy fish and chips from the General Store
Go fishing (just make sure you don't fish in the marine park)
Where to stay in Minnie Water
Minnie Water has great camping options and holiday rentals. Minnie Water Retreat is a great option for couples and Sanday Isle for friends.
Find accommodation in Minnie Water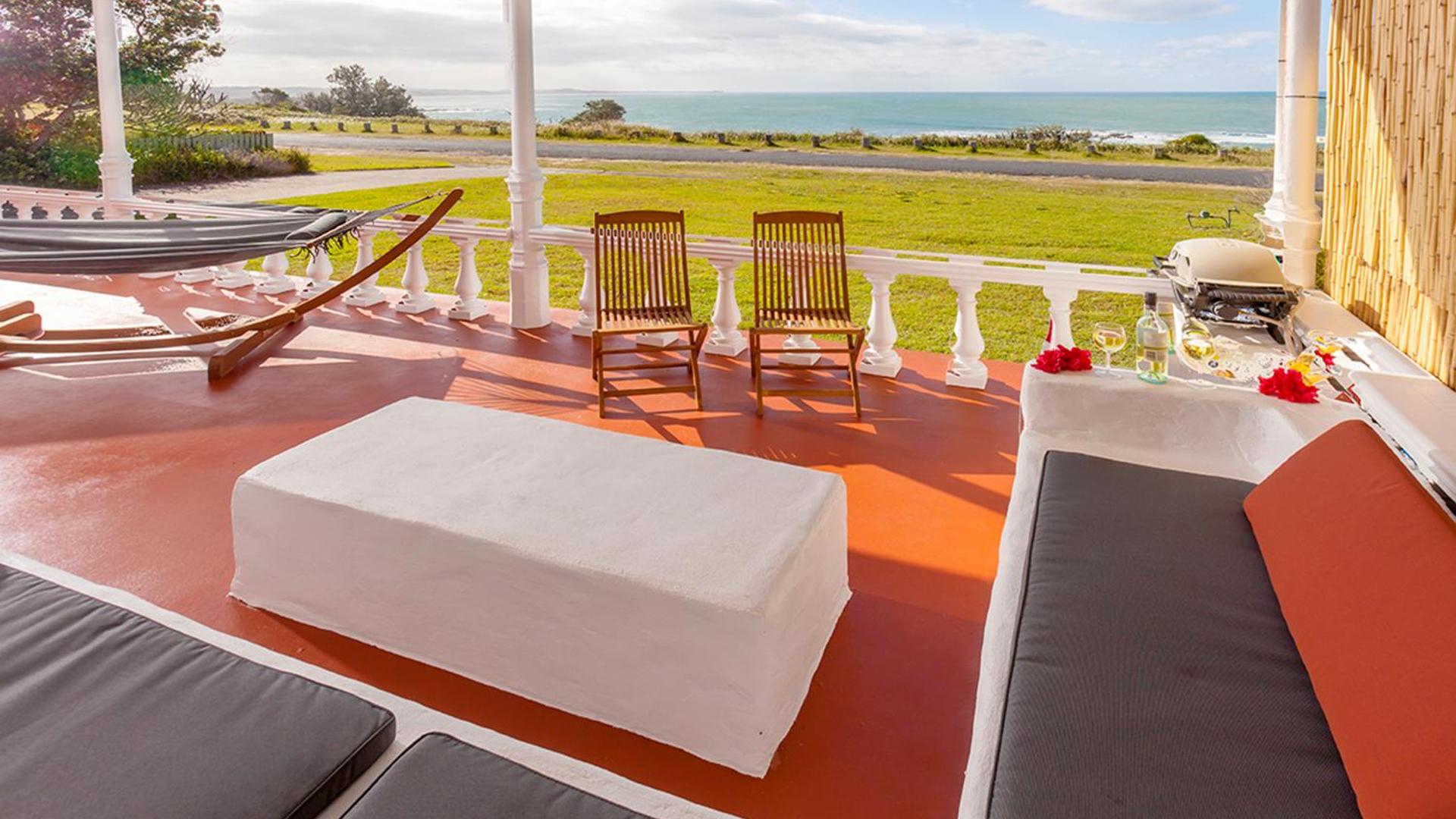 ---
Minnie Water – Byron Bay – Day 5 – 2 hours / 182km
It's a short drive today, so no stops are required on the road to Byron Bay.
Byron Bay – Day 5-8
You've reached Byron Bay! Famous for surf and a bohemian lifestyle. Spend a few days enjoying the beaches, markets, shops and nightlife in this fun little town.
I've written a detailed 3 day Byron Bay itinerary here.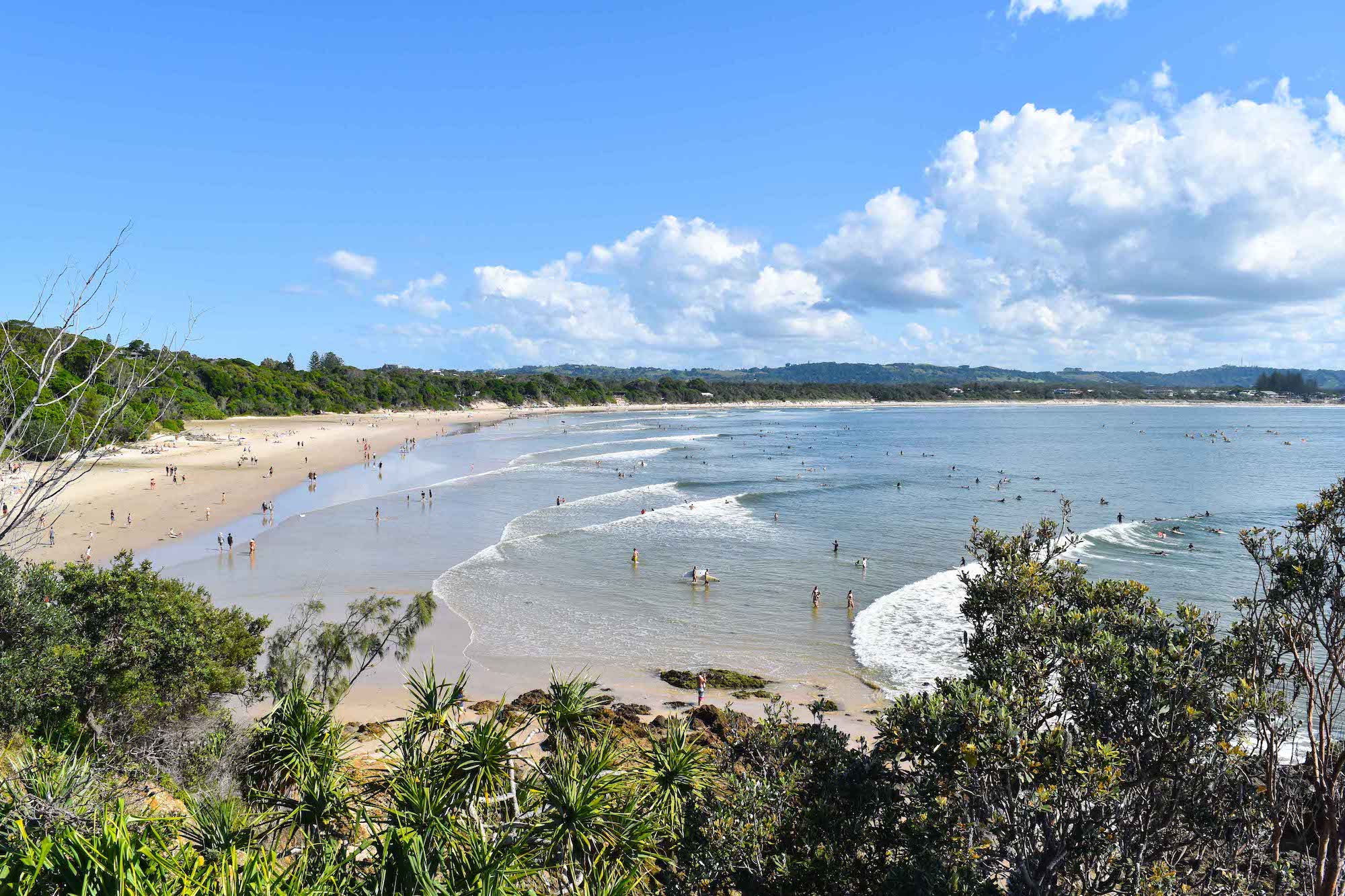 Things to do in Byron Bay
Surf the Pass
Relax at Wategos Beach
Hike the Cape Byron Walking Track
Have a beer at the Railway
Shop in the boutiques and the artisan markets
Take a tour of the Stone & Wood Brewery
Have lunch at the Farm
Visit Bangalow and the hinterland
Visit the Crystal Castle & Shambhala Gardens
Go diving at Julian Rocks
Have a dip at Tea Tree Lake/Lake Ainsworth – a freshwater lake surrounded by tea trees
Try gin at Cape Byron Distillery or Lord Byron Distillery
Walk to Killen Falls
Read our 3 day Byron Bay itinerary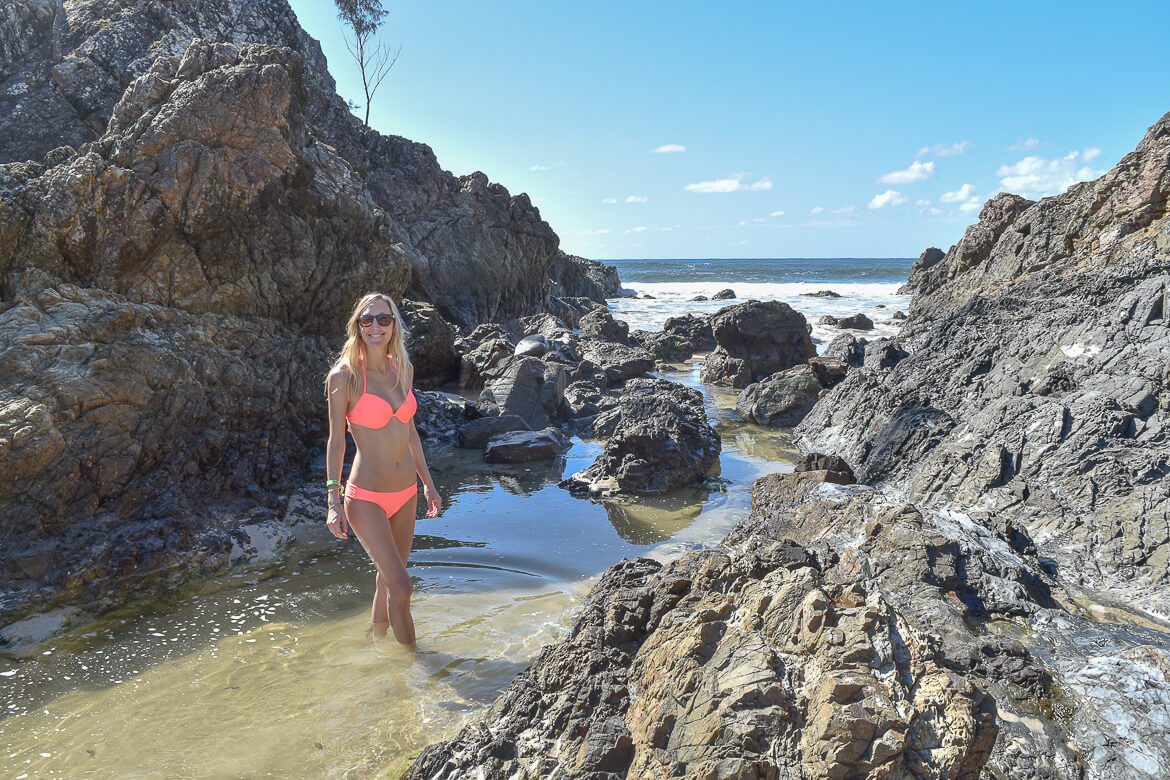 Where to stay in Byron Bay
There is lots of great accommodation in Byron, for all budgets. A few favourites include:
Budget – YHA Byron Bay which has private rooms and dorms in the centre of town
Mid range – Club Byron Accommodation which has centrally located studios with kitchens and parking
Luxury – Crystalbrook Byron is a beautiful resort set in an 18-hectare rainforest, with free yoga glasses and an infinity pool.
Find accommodation in Byron Bay
---
Byron Bay – Yamba – Day 8 – 1h40 / 125km
This is the shortest drive of the trip, as you start making your way back south from Byron Bay to Sydney. Grab a coffee before you leave Byron Bay (I recommend Folk) and then drive 1 hour 40 to Yamba.
Yamba – Day 8-10
Known as 'the new Byron', Yamba is a chilled beach town with great cafes and restaurants, good surf and excellent prawns.
Things to do in Yamba
Surf at Main Beach and Angourie Point
Swim at Whiting Beach
Walk along Turners Breakwall
Relax and swim at the Blue and Green pools in nearby Angourie
Eat freshly caught prawns and seafood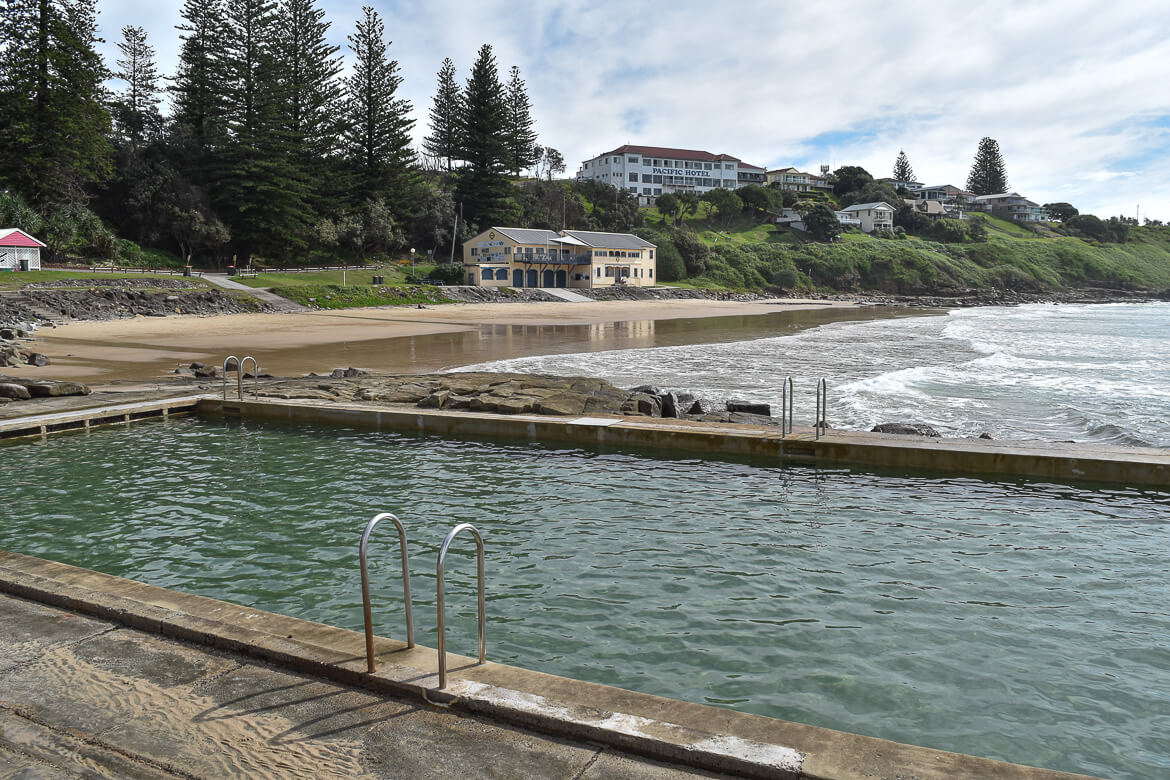 Where to stay in Yamba
Yamba has some beautiful resorts as well as affordable motels and holiday homes.
Budget – Yamba Sun Motel is a great budget option – we had a very happy stay here – a short walk from the centre.
Mid Range – Moby Dick Waterfront Resort Motel is set on the Clarence River with a lovely pool
Luxury – The Surf Yamba is a 5 star boutique resort located 100m from Main Beach with ocean views.
---
Yamba – Bellingen – Day 10 – 2 hours / 166km
Continue south to Bellingen. Bellingen is inland and the only non-coastal stay in this Aussie road trip. On the way stop off at the Forest Sky Pier just north of Coffs Harbour for incredible views, and then visit the beachy town of Sawtell for a swim/coffee/lunch.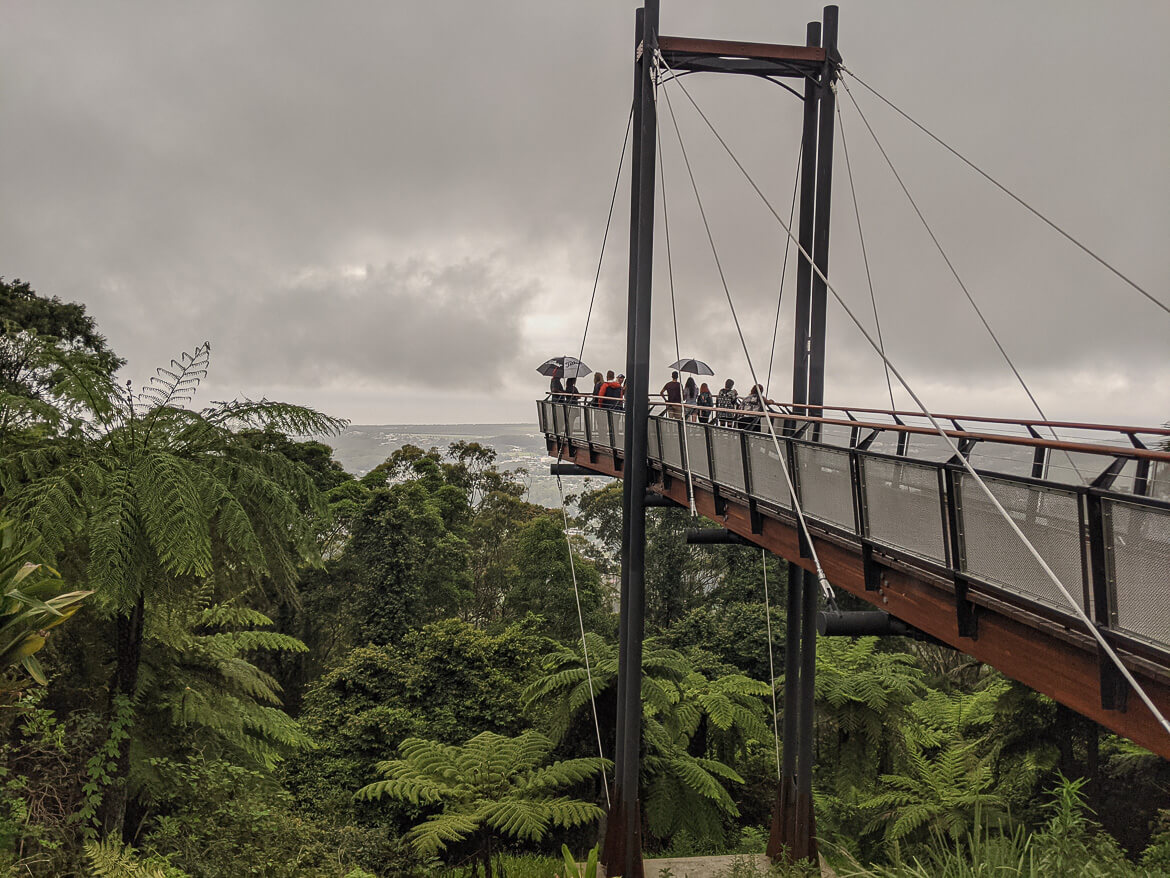 Bellingen – Day 10-13
Known as 'Bello', Bellingen is a quirky little town at the start of the waterfall way. An excellent base for exploring Dorrigo National Park and the waterways and countryside of the Promised Land, the town also has great restaurants and a really creative and artsy atmosphere.
Things to do in Bellingen
Drive the Waterfall Way
Visit Danger Falls, Crystal Shower Falls and the Skywalk in Dorrigo National Park
Swim in the Never Never River in the Promised Land
Enjoy beer and pizza at Bellingen Brewery
Shop at Hammond & Wheatley Emporium store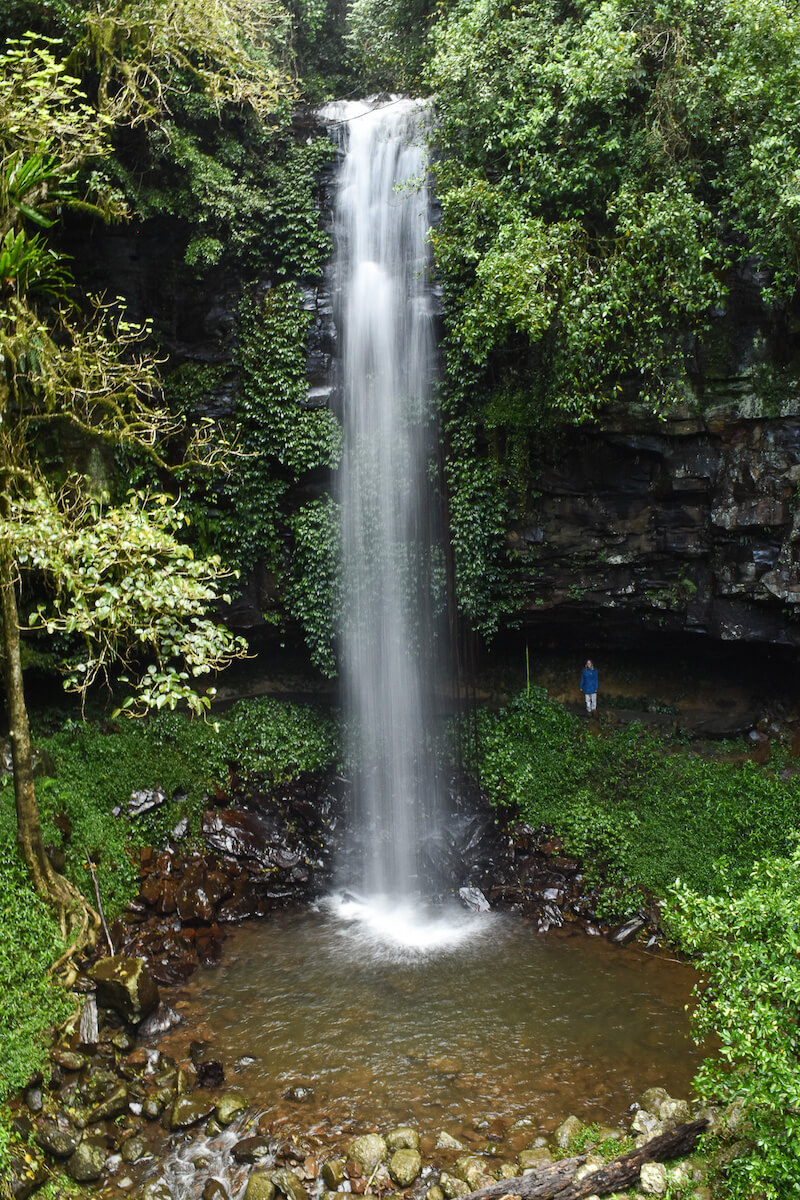 Where to stay in Bellingen
Stay near the centre for easy access to bars and restaurants, or get away from it all at a beautiful guest house in the Promised Land.
Budget – Bellingen Belfry Guesthouse is a charming wooden building on the river's edge. Most rooms have shared bathrooms and there is a shared courtyard, lounge and games room.
Mid range – We had a great stay at Studio 22 Bellingen, a few minutes walk from the town centre with all the amenities you could need including barbecue facilities and a fully equipped kitchen.
Luxury – Promised Land Retreat is set on a 100 acre property with 3 fully self-contained chalets, with mountain views.
Find accommodation in Bellingen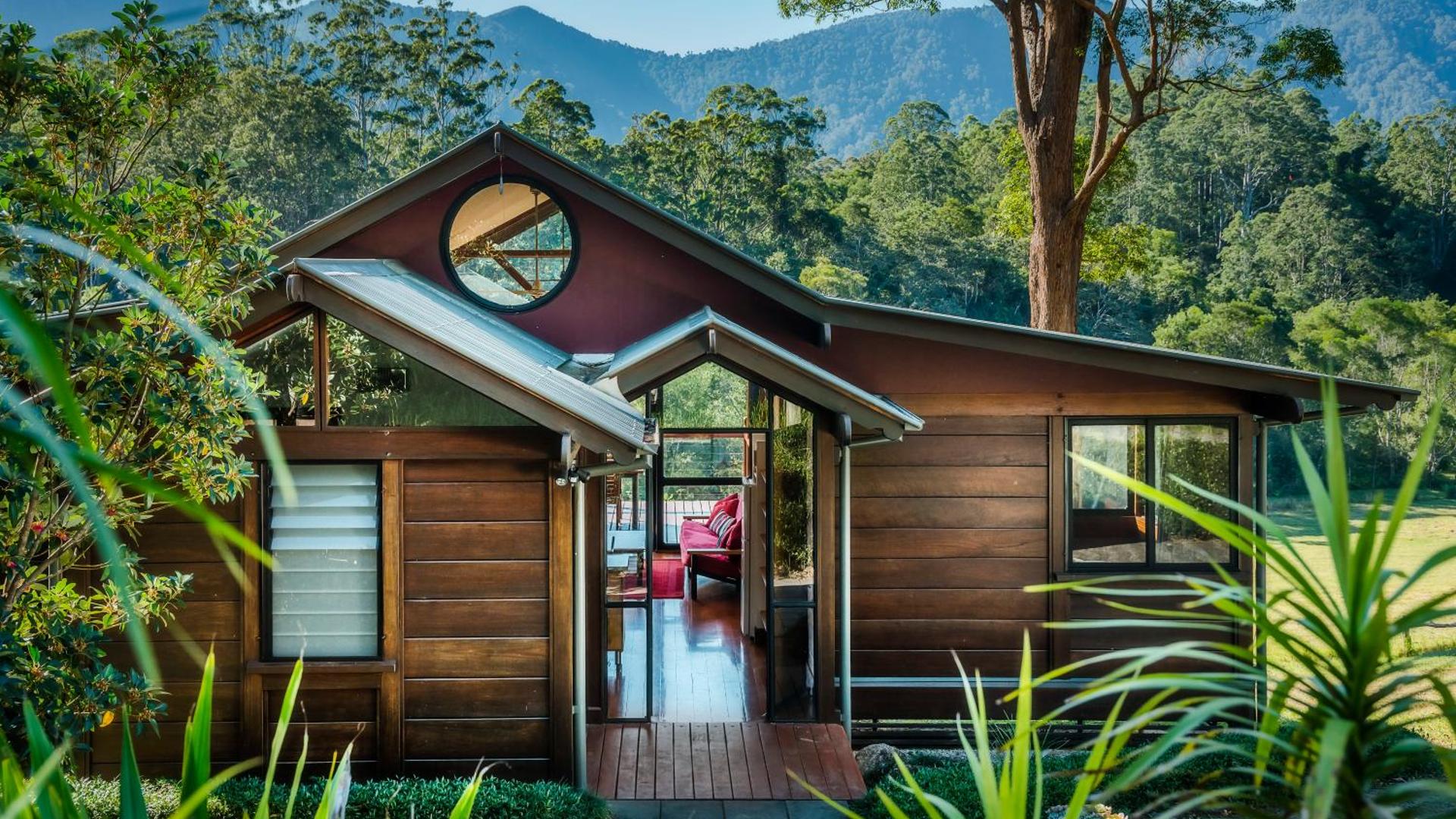 ---
Bellingen – Port Stephens – Day 13 – 4 hours / 378km
This is a longer day of driving, so make a stop just before halfway at Port Macquarie for a visit to the koala hospital. This facility has been running since 1973 and helps rescue and rehabilitate koalas, many of whom are returned to the wild.
Port Stephens – Day 13-15
This area is made up of a number of small towns and some beautiful coastline, as well as Worimi Conservation Lands – which contains the Stockton Bight Sand Dunes – the longest-moving sand dunes in the southern hemisphere.
Things to do in Port Stephens
Go quad biking or sand boarding on the Stockton Bight Sand Dunes
Swim with wild dolphins
Hike Tomaree Head Summit Walk
Walk the sand spit to Fingal Island (at low tide)
Enjoy a seafood dinner at Rick Stein's at Bannisters
Get up close to sharks and rays at Irukandji Shark and Ray Encounters.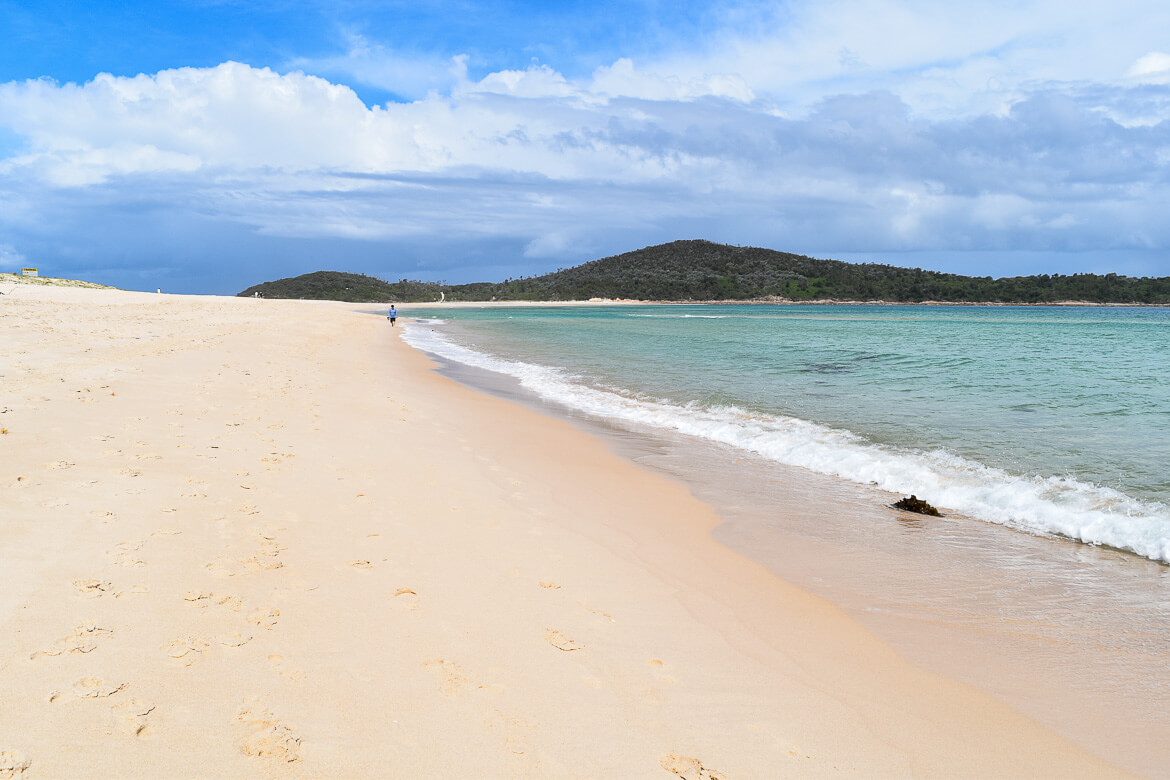 Where to stay in Port Stephens
There is a huge variety of accommodation in Port Stephens, spread across the various towns.
Budget – Salamander Bay Bed and Breakfast has an outdoor pool and large comfortable rooms, a 5-minute drive from One Mile Beach.
Mid range – Stay at Port Stephens Koala Sanctuary for a unique experience among the wildlife. You can opt for suites or glamping tents.
Luxury – Amarna Beach Resort has incredible oceanfront apartments, and Bannisters has stunning suites and rooms and an excellent seafood restaurant by Rick Stein.
Find accommodation in Port Stephens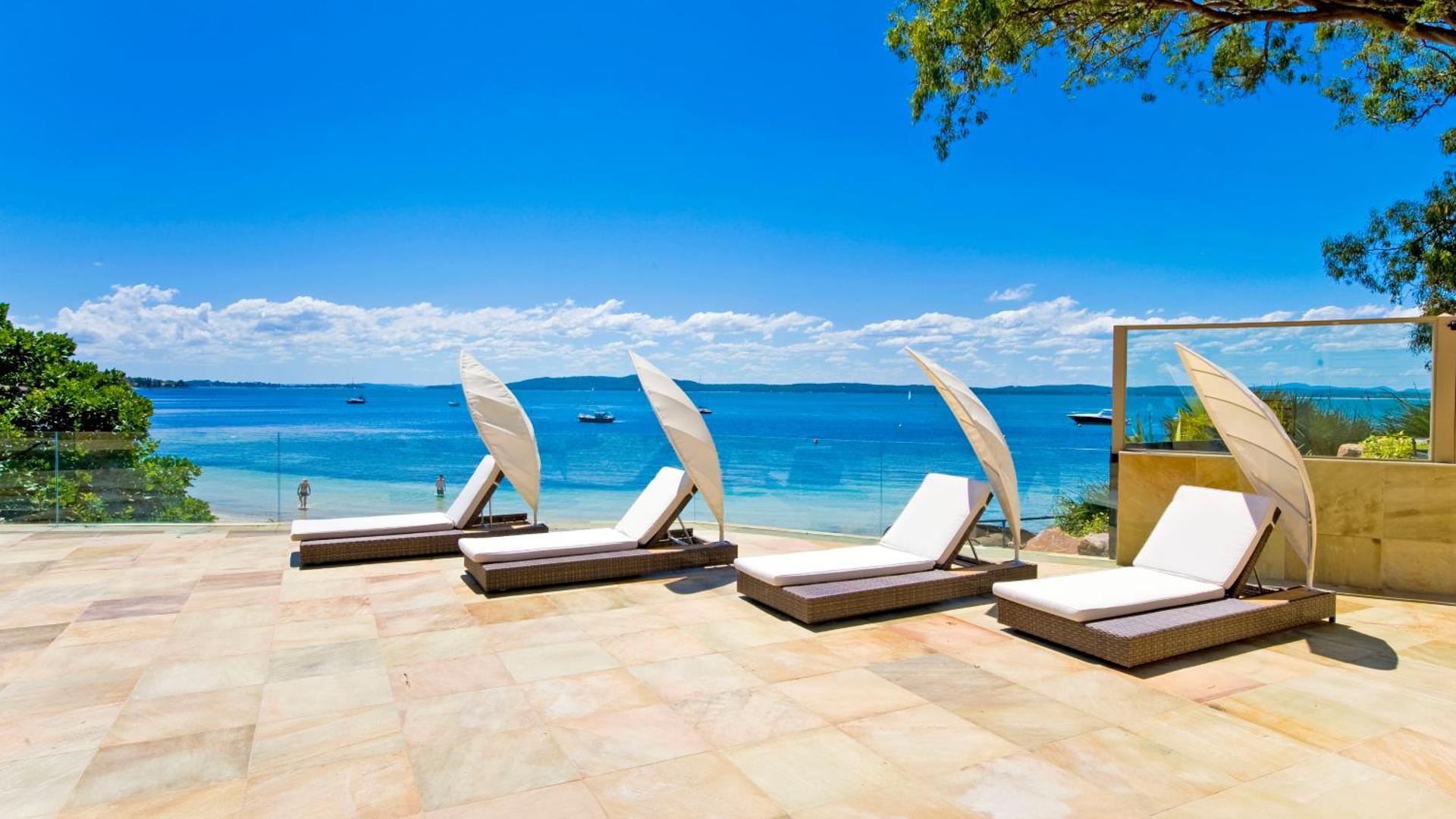 ---
Port Stephens – Sydney – Day 15 – 2h 30 / 208km
Depart Port Stephens for the final leg of your Sydney to Byron road trip. If you want to break up the drive, The Entrance and Long Jetty are nice places to stop or continue on to Mooney Mooney for some oysters by the Hawkesbury River at the Oyster Shed.
FAQs
How long do I need for a Sydney to Byron Bay road trip?
Ideally two weeks or more if you are travelling to Byron Bay and then back to Sydney. In two weeks you can stop at 5-6 destinations and spend a few days in each. If you're travelling one way, then a week is enough. If you're really short of time you can do the trip in a few days.
Where should I stop between Byron Bay and Sydney?
Spend some time in both Byron Bay and Sydney, and if you can include Yamba, Bellingen, Crescent Head and Port Stephens on your road trip from Sydney to Byron Bay.
What is the best time of year for a Sydney to Byron Bay road trip?
You can take this trip at any time of year, but you will most likely enjoy beaches more in summer, autumn and spring. If you're travelling over the school holidays then book accommodation in advance.