This summer was my first visit to Finland, a country I've wanted to visit for a while, as I have a real love for Scandinavia. The trip started in Helsinki, and one thing I was really keen to experience was the sauna scene. Saunas are a huge part of Finnish culture and I'd heard that there were some awesome public saunas popping up all over the capital. So Enrico and I decided to try and check them out, and find the best saunas in Helsinki!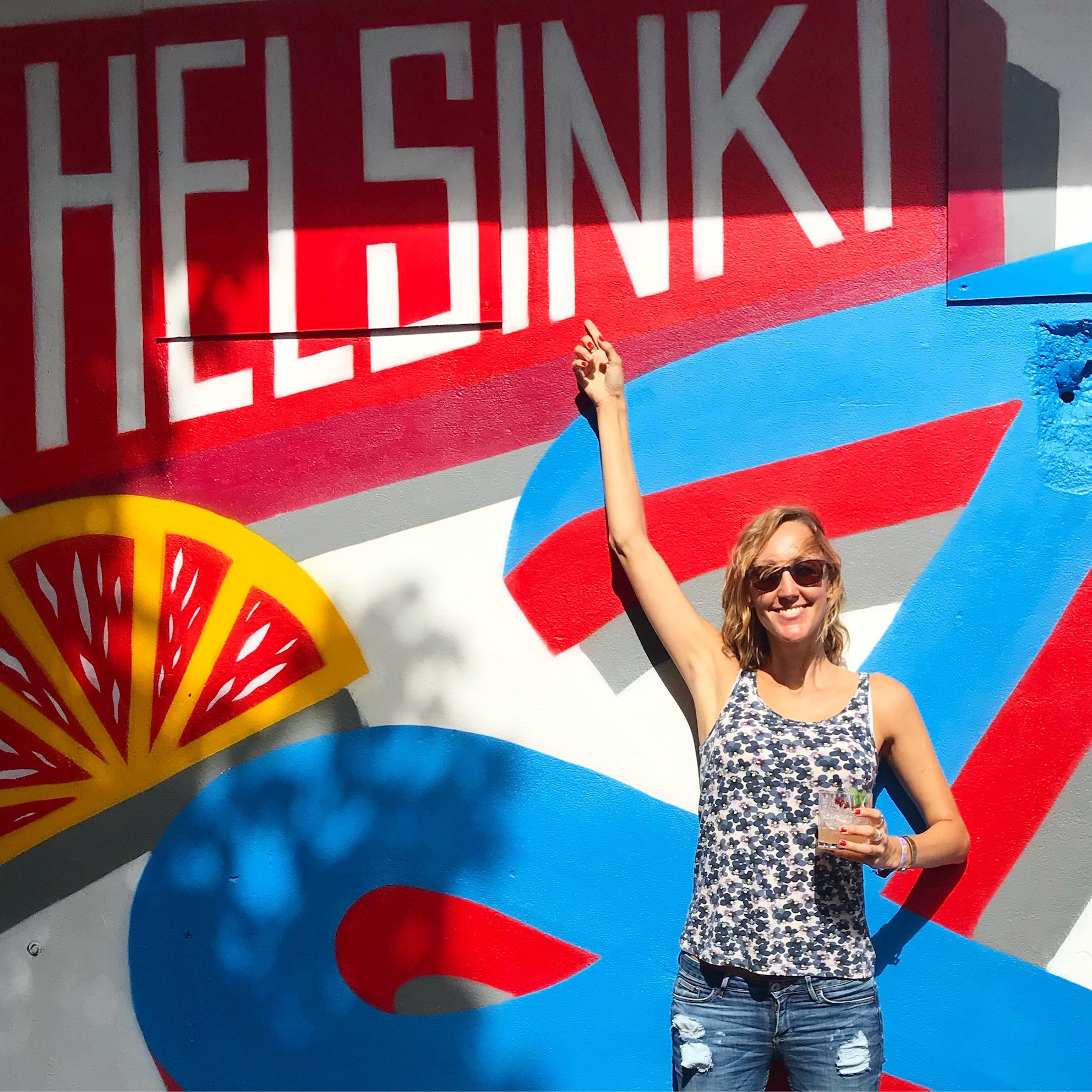 Disclosure: This article contains affiliate links. This means that if you click a link and purchase something I've recommended I may earn a small commission. This does not affect the price you pay but helps me to run this site. You can read my full affiliate disclosure here.
There are thousands of saunas in the city, most are private, as a lot of apartments and houses have their own sauna. But there is a sauna at the airport, in the Parliament building and in most offices. We were checking out the public saunas, that anyone can visit, and it turns out there is a pretty impressive selection to choose from!
The Best Saunas In Helsinki
Löyly
This is the hippest spot in the city. A beautifully eco-designed building set in a prime location, right on the waterfront. As well as three wood-heated saunas, Löyly has a restaurant and bar, with a huge outdoor terrace.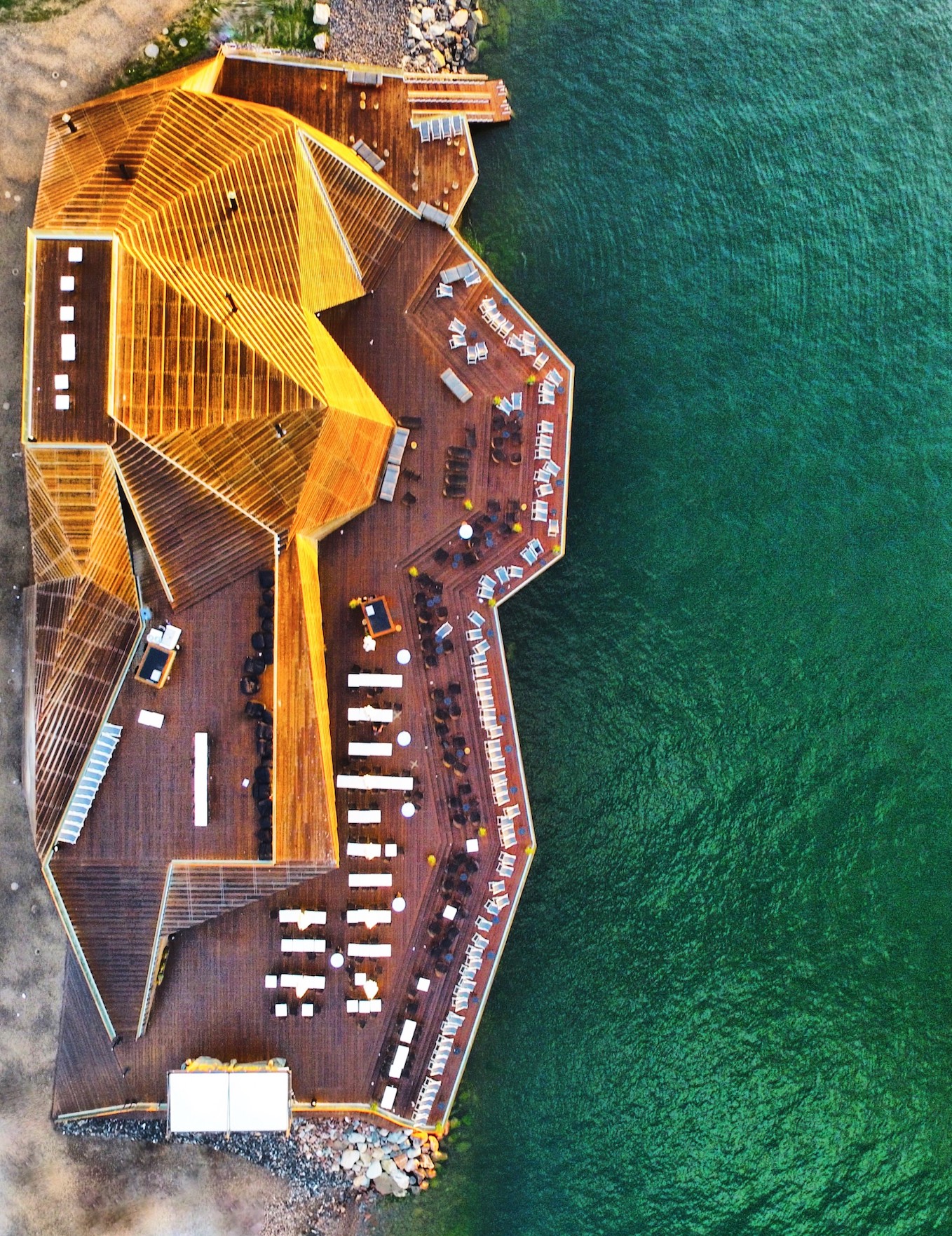 After heating up in the sauna, you can head outside for a dip in the Baltic! An invigorating experience after the heat of the sauna – I tried this in summer, but I'm told it's even better in the winter with snow surrounding the coast.
A sauna at Löyly costs €23 per person or from €500 for a private sauna.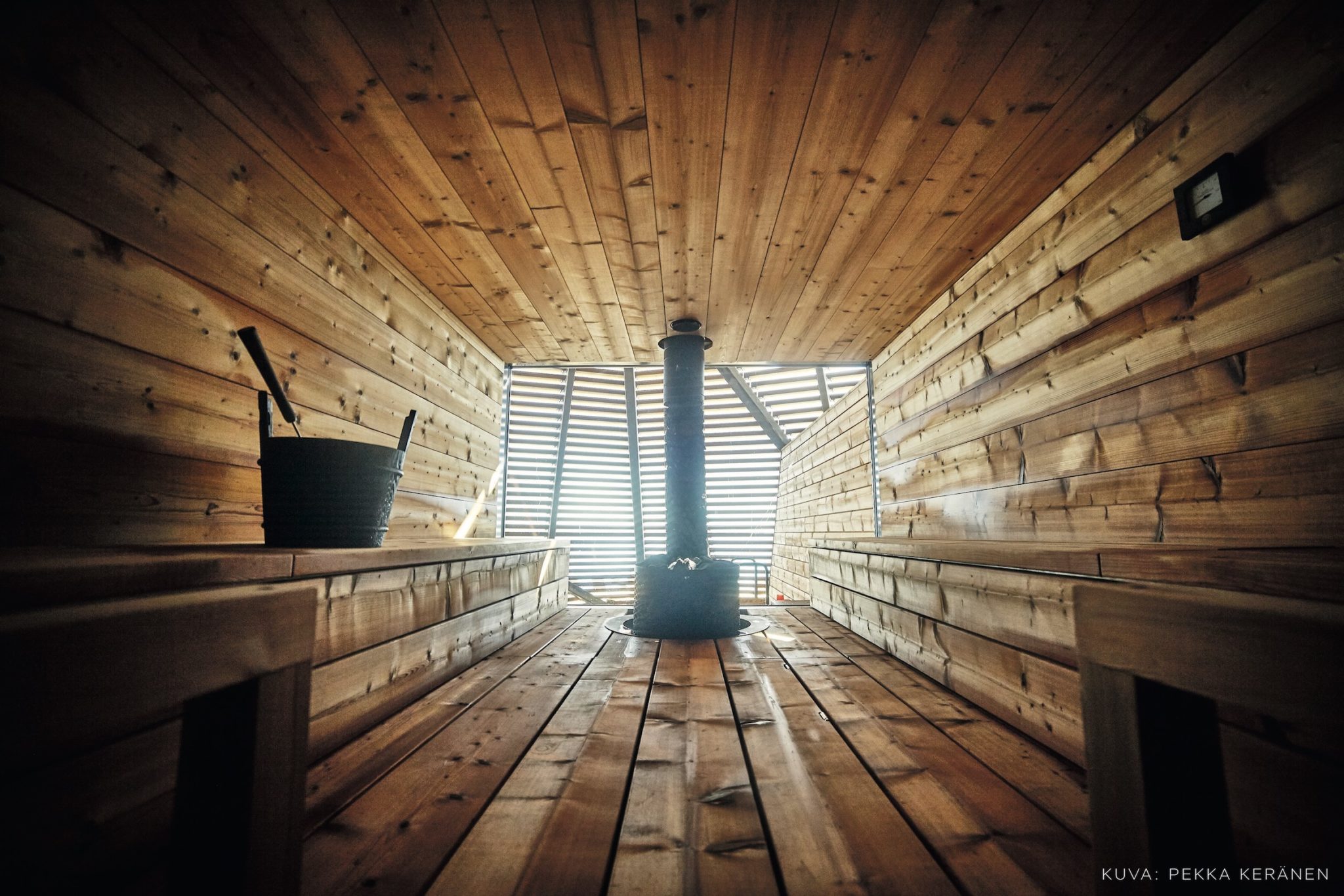 Sompasauna
This sauna is free to use, located in Sompasaari on the banks of the Gulf of Finland. If you're visiting during Flow Festival, this is a great spot for a little after party! It is maintained by volunteers, so there are no staff on-site, but you can turn up at any time of day and enjoy the wood-burning sauna. Bring your own towels (and swimsuit if you want to wear one), as well as sausages for the grill!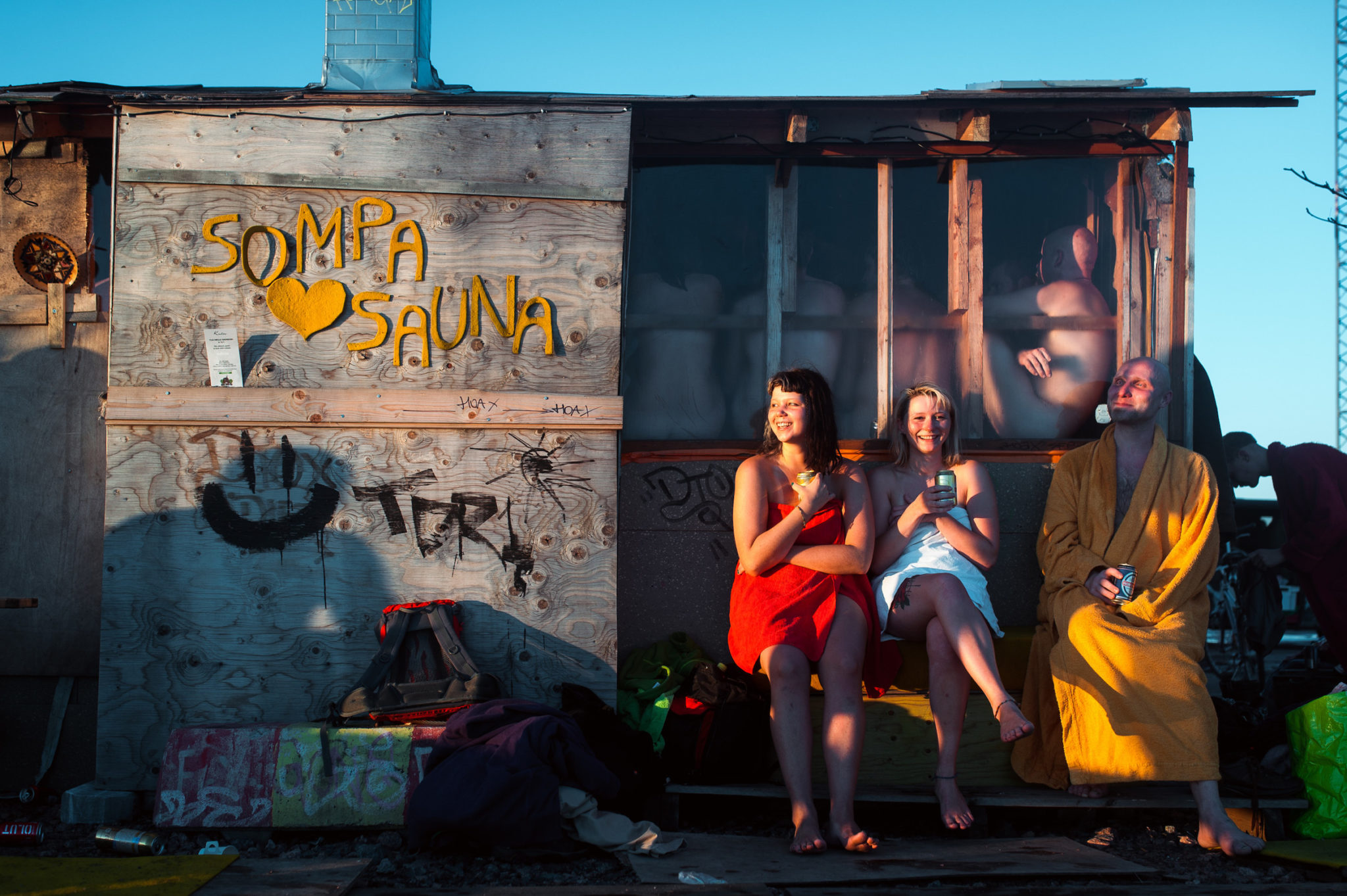 Sky Sauna
A real highlight from our trip was Sky Sauna – the world's only sauna ferris wheel. It looks like the London Eye, and all but one of the pods are essentially the Finnish version. However, the remaining pod has been converted into a sauna!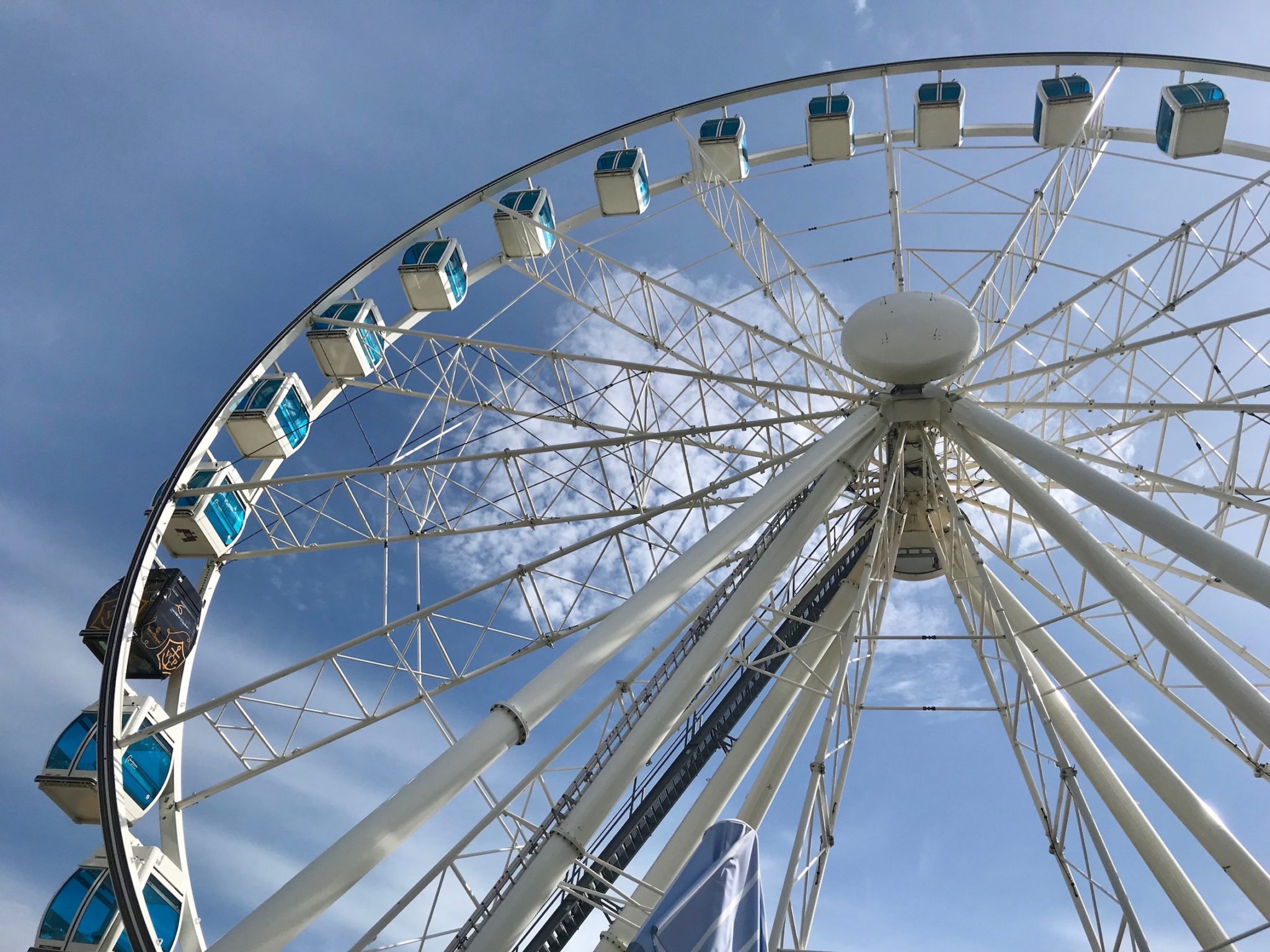 There is something pretty magical about relaxing in the sauna at 130 ft up, and the Sky Sauna also boasts some of the best city views, including Market Square and the old Market Hall, the Uspenski and Helsinki Cathedrals, and the Baltic Sea.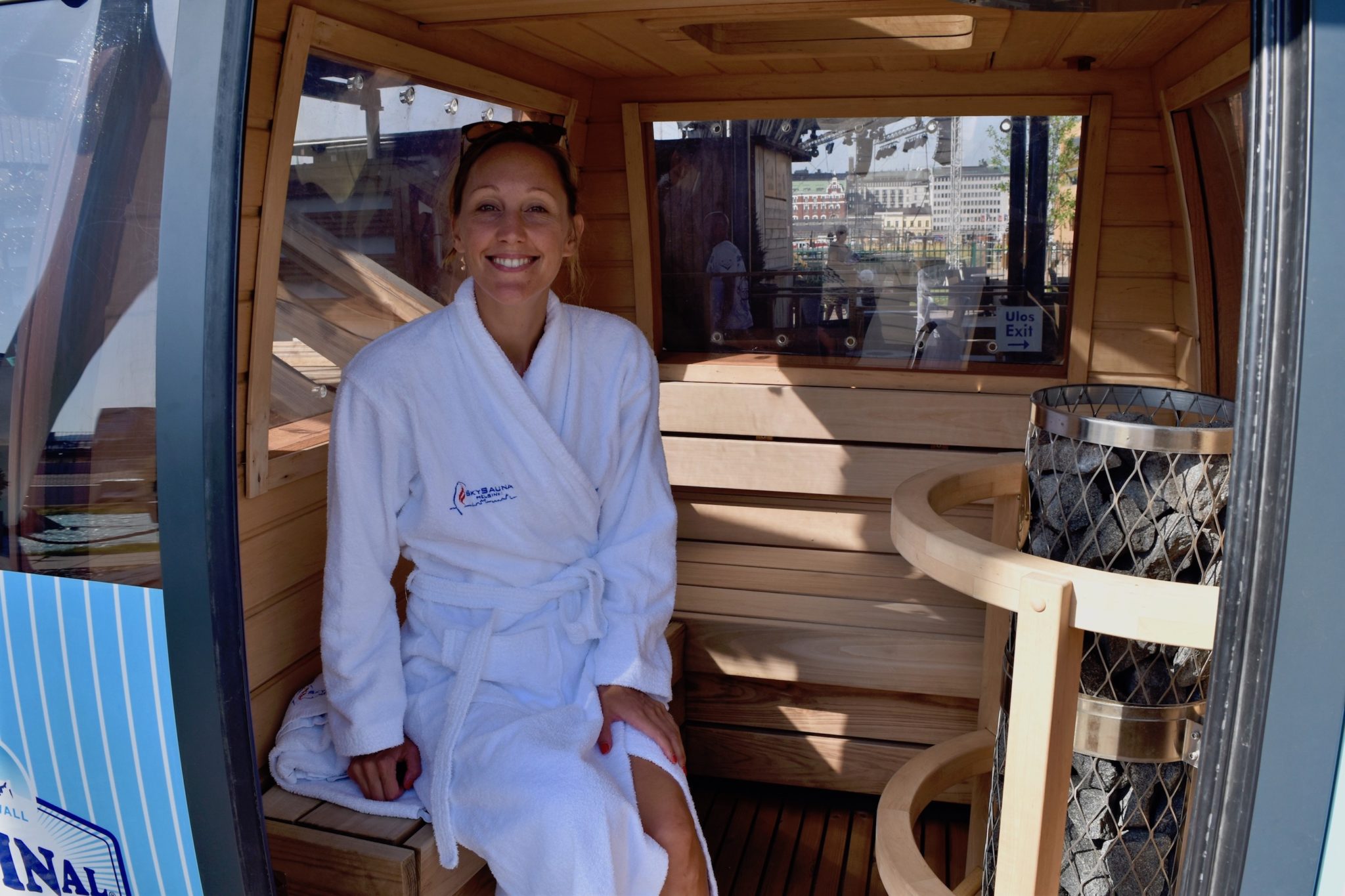 If a sauna in the sky wasn't enough, entrance to the sauna also includes a private hot tub overlooking the harbour and walkie-talkies, so you can radio the wheel operator from the hot tub, when you're ready to jump into the sauna and out again.
Sky Sauna costs €240 per hour for up to 4 people.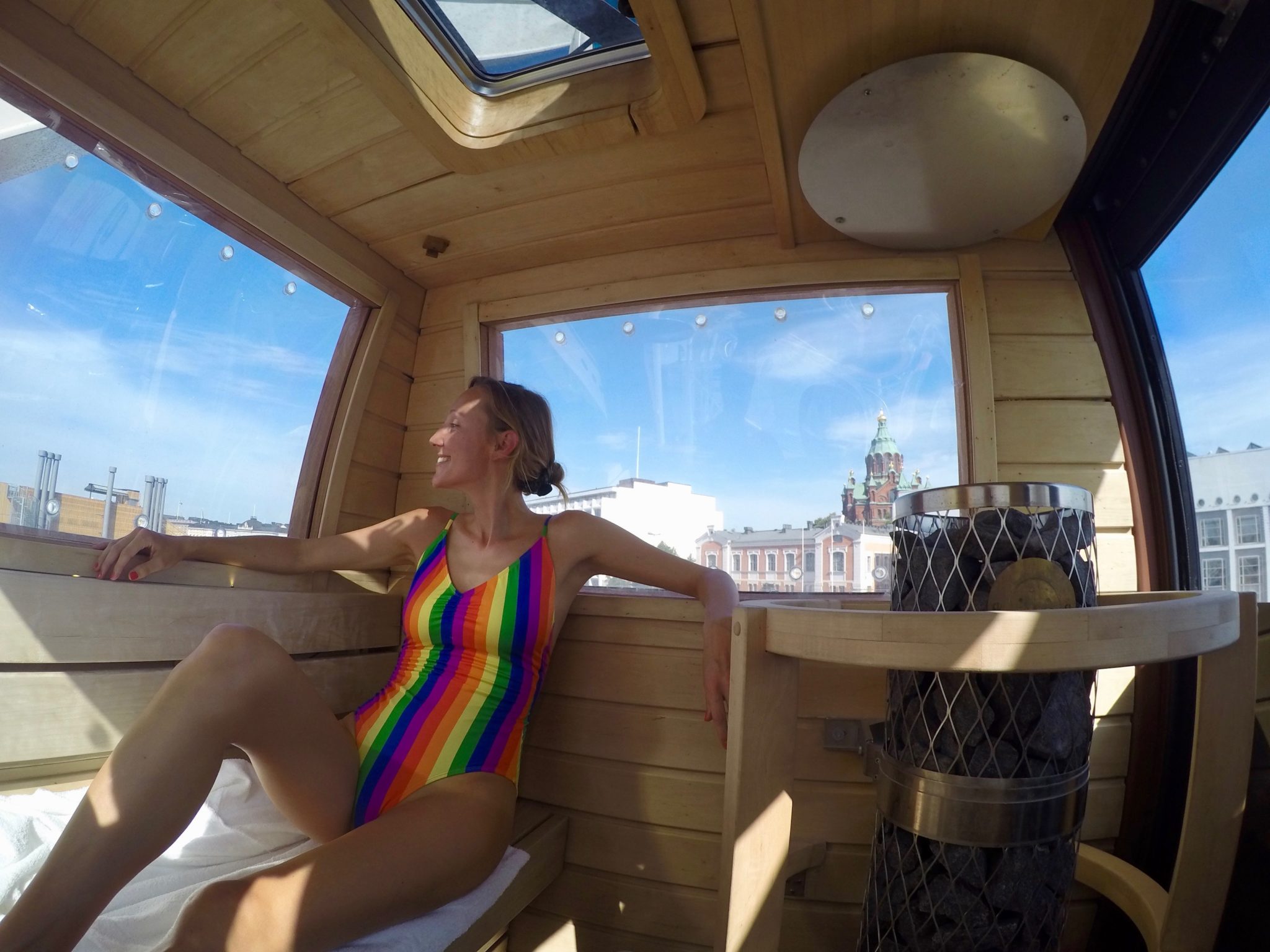 Lonna Sauna
Lonna is a small island in the archipelago just in front of the city centre of Helsinki. Reached by a ferry from Market Square, the island has a restaurant and a public sauna. It's a stunning location and the wood-burning sauna is right on the water, with sea and city views. This is definitely one of the more peaceful and relaxing sauna experiences, built with all natural materials and with a long wooden terrace at the front. As with Löyly, you can take a dip in the sea afterwards.
Lonna Sauna costs €19 per person for two hours. Booking recommended.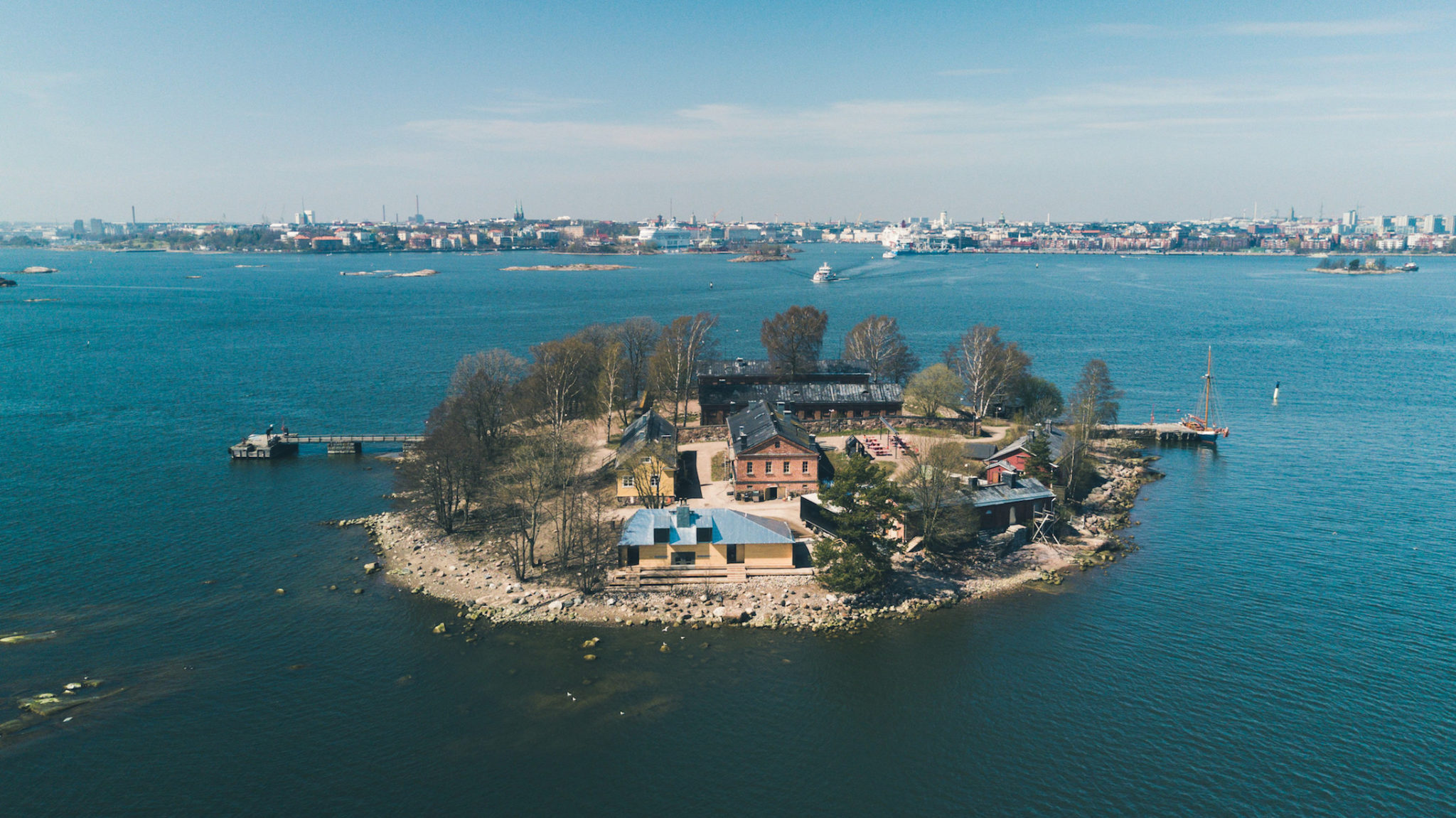 Allas Sea Pool
One of the newest saunas in Helsinki, Allas Sea Pool, opened in 2016. In addition to the lovely pool, there are three saunas, one each for women and men and a third which is used for events and classes such as sauna yoga and can also be booked privately. The pool/sauna also hosts a wine and stretching night – 75 minutes of guided stretching followed by a glass of wine on the yoga mat – I didn't get to experience this but definitely keen to try it out!
Allas Sea Pool entrance costs €18 and includes the use of the pools and sauna for up to 10 hours.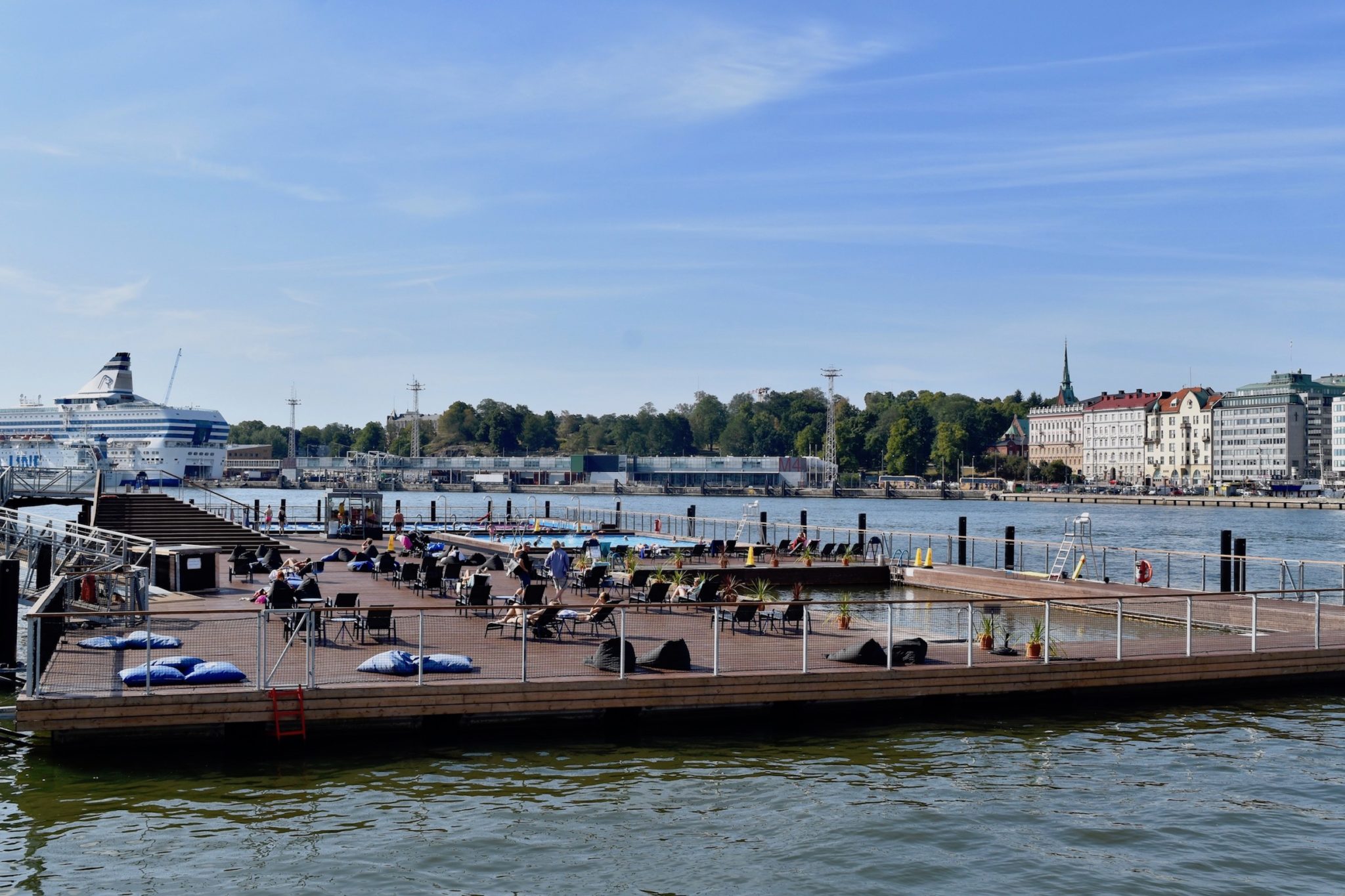 Kaurilan
This is a beautiful sauna located in woodland just outside the city centre in Meilahti Villa. The building is an authentic 19th-century log cabin sauna from the region of Tuusula, which was moved to its present location by the sauna owner Saara Lehtonen in 1995. It is a traditional smoke sauna and Sara makes and sells delicious smelling soaps, creams, beauty products and candles.
Kaurilan Sauna costs €65 per person.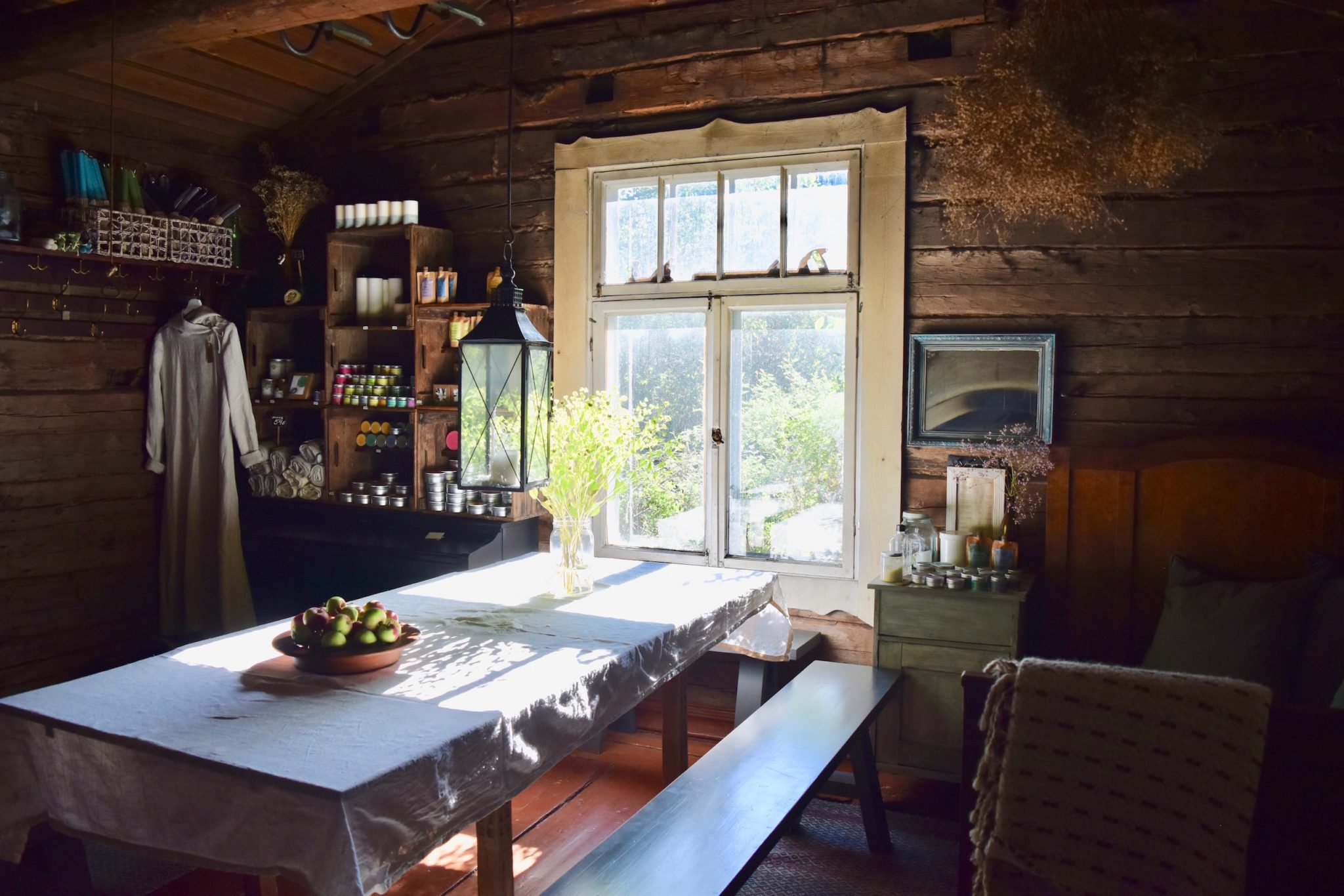 Sauna Hermanni
Founded in 1953, Sauna Hermanni is located in the basement of an apartment block in the neighbourhood of the same name. The sauna has maintained its 50s style and has retro wood-panelled sauna walls and the locker room is decorated with old posters. They also host 70's and 80's disco nights and BBQs!
Sauna Hermanni costs €13 per person, and you can stay as long as you like.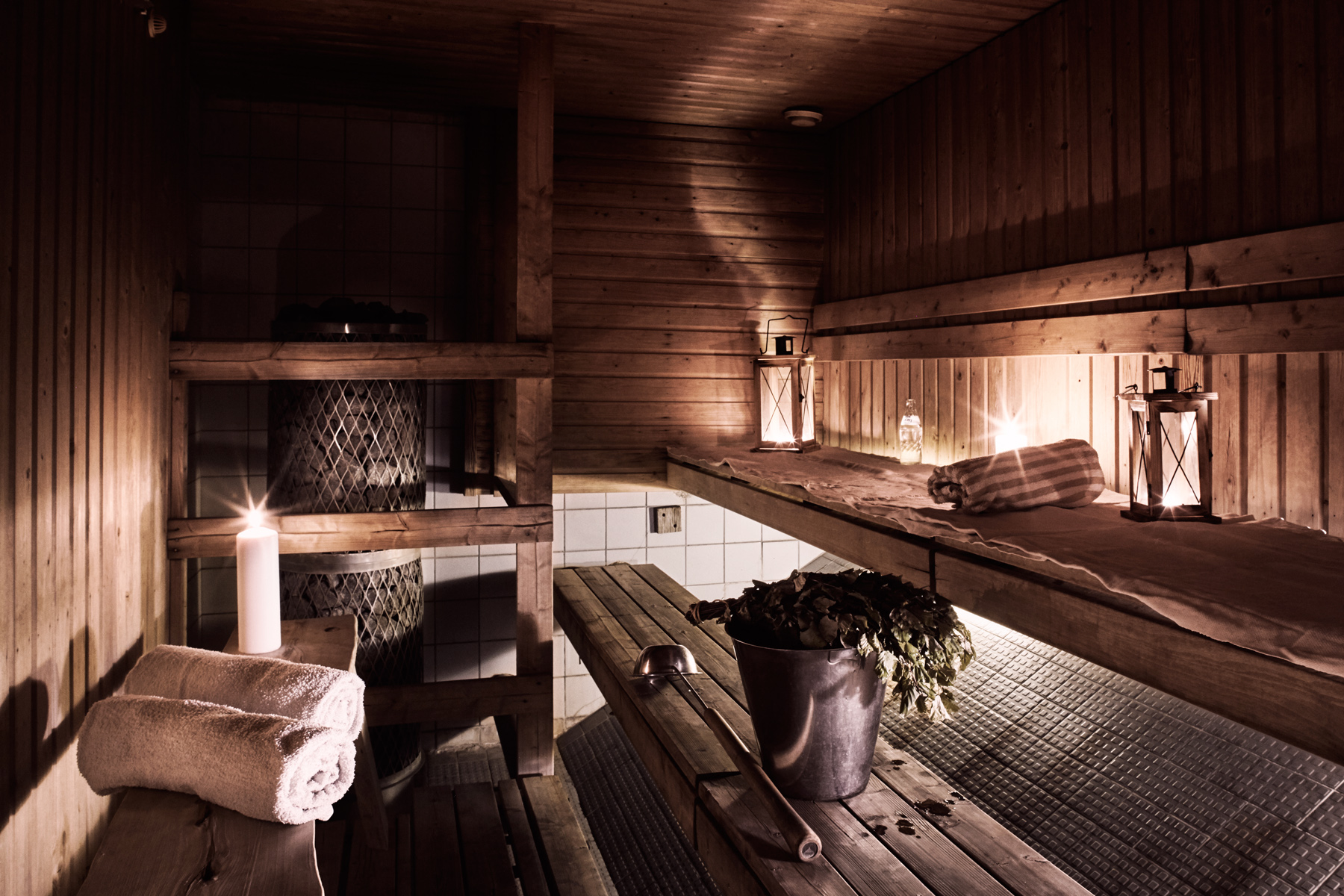 Sauna Terminology
Vasta/Vihta (the name depends on the region)
A whip made of a bundle of fresh birch twigs. Gentle whipping in the sauna is thought to be good for the skin and stimulate circulation.
Löyly
During our sauna exploration, Löyly was a word we came across a number of times, literally translated it means 'the steam that evaporates from the rocks when you throw the water over them'.
Kiulu
A small bucket containing the water to throw on the stones. Usually made of wood.
Savusauna (Smoke Sauna)
The original type of sauna, without a chimney, it is heated up with wood and the smoke exits through a small hole in the ceiling. The smoke fills the room and creates an amazing smell.
Where to Stay in Helsinki
There are lots of great places to stay in Helsinki.
Budget – Hostel Diana Park has dorms and private rooms with shared bathrooms a ten minute walk from the train station. There is a common room and 24-hour reception.
Mid range – Go Happy Home Apartments have a fully equipped kitchen, including a coffee machine, oven and stovetop. With various locations in central Helsinki, all apartments are within a 15-minute walk from Helsinki Central Station.
Luxury – We stayed at the funky Hotel F6, a four star boutique hotel located just next to Esplanadi shopping street. There are free-to-use bicycles and a Finnish breakfast included.
Find accommodation in Helsinki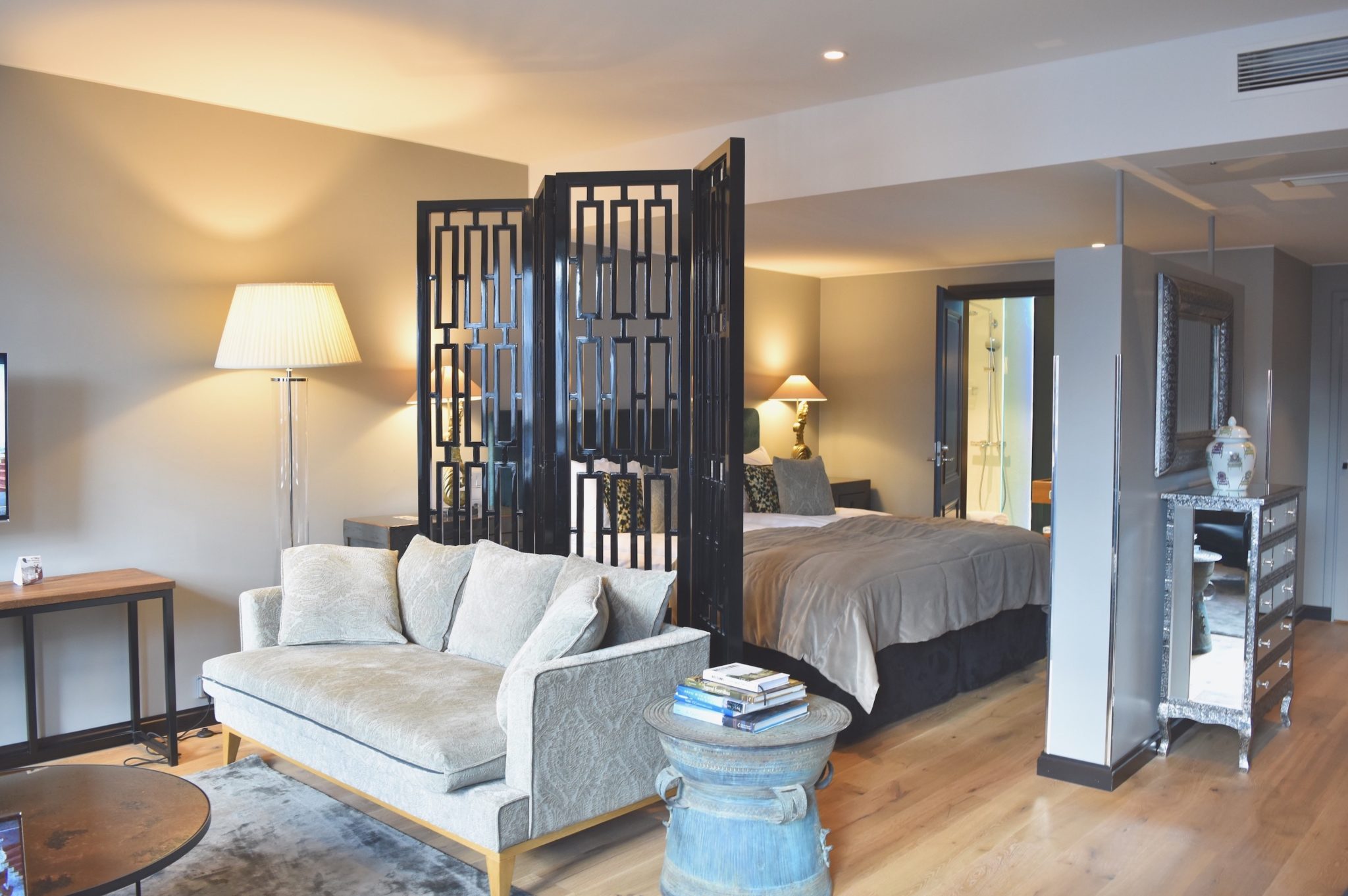 How to Get to Helsinki
You can fly direct to Helsinki from London Heathrow, Gatwick, Stansted and Luton.
Sauna FAQs
How long should you stay in a Finnish sauna?
Stay as long as you feel comfortable. It's common to spend around 15 minutes in a sauna, but many people stay longer. It is recommended that you don't spend more than 25 minutes in a sauna.
What do you wear in a sauna?
Many Finns don't wear anything in a sauna, but it depends on the etiquette of the sauna you are in and what you feel comfortable doing. Otherwise, a swimsuit is usually fine.