The more travelling I do, the more I realise the importance of great travel gear. The majority of my trips are long weekends or short breaks and I often go for the carry on only option when flying. (Because no one really wants to pay for luggage!)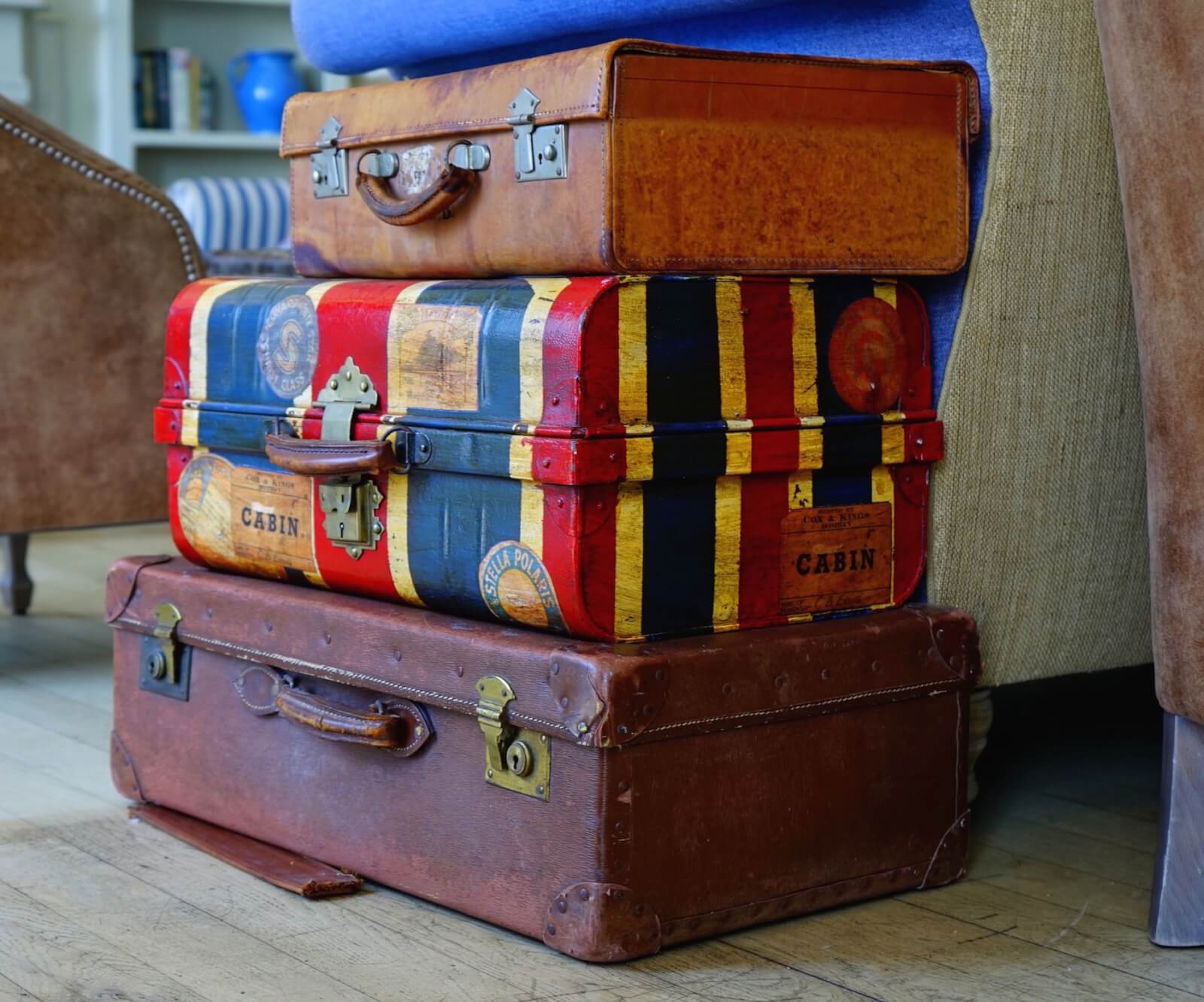 Disclosure: This article contains affiliate links. This means that if you click a link and purchase something I've recommended I'll earn a small commission. This does not affect the price you pay but helps me to run this site. As an Amazon Associate, I earn from qualifying purchases. You can read my full affiliate disclosure here.
After using lots of different bags including holdalls, suitcases and backpacks, I have become a bit of a carry on luggage expert! For each trip, the bag I choose often depends on the destination and type of holiday I'm taking.
Choosing Carry On Luggage
For me, the biggest question when choosing carry on luggage is whether you want wheels or not. I used to always go for a wheelie bag, as I often found backpacks and holdalls uncomfortable to wear or carry. But having tried a number of different bags, I now actually prefer a backpack. They are much easier for getting across a city on public transport, and there is less chance of tripping people up on escalators!
Osprey Fairview 40
Earlier this year I was given a Fairview 40 by Osprey to try out, which I've now used on multiple trips and has become my go-to luggage for a weekend break. I absolutely love it.
Comfort
It's comfortable to wear which is an important factor as I have a fairly small frame and I'm not very strong. It's been to Provence, Northern Ireland, Burgundy, Bali, Sydney, Melbourne and all over the UK, and I've done a fair bit of walking with it on. The backpack is light and has a mesh ventilated back panel that stops me from getting too hot. It also has a hip belt and a sternum strap, which I tend to only use if I've really filled the bag, or am doing lots of walking.
It fits within the EU carry on regulations, so there aren't any questions about whether you can take it on the plane, but it's big enough to fit everything I need for a long weekend.
Packing
The Fairview opens like a suitcase, which makes it easy to pack, and it also has different compartments so you can separate your stuff.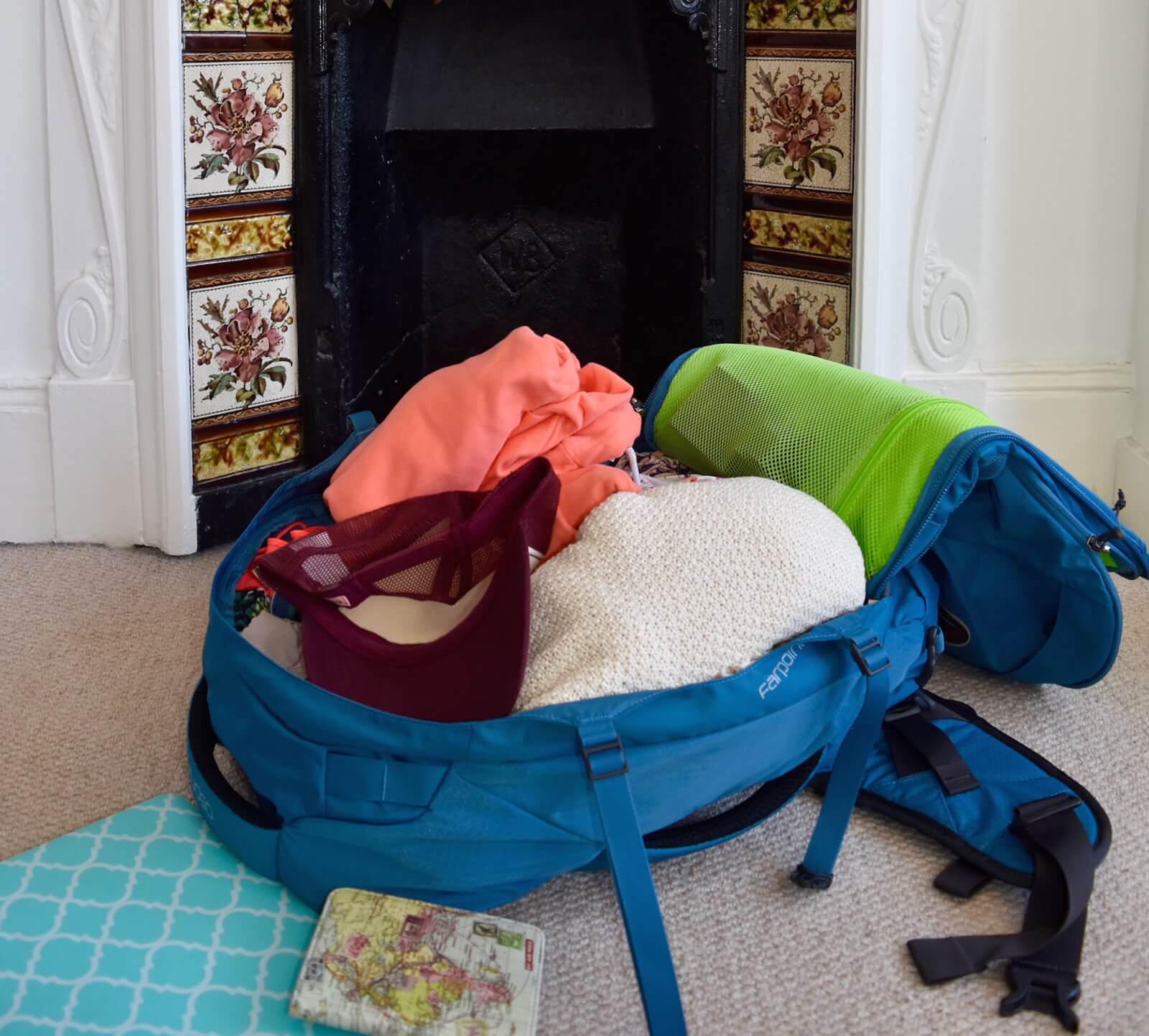 The back section is the largest, and where I pack my clothes and shoes. There are internal compression straps so you can fit lots in and it has a separate mesh pocket, which I use to store my chargers and adaptors.
The front section has a pocket for a laptop and a zipped pocket, which I usually stick my passport, wallet and any tickets in. I also use this front section for my camera.
Then at the front of the bag, there is a zipped pocket and two mesh pockets. I use this zipped pocket for toiletries – it's easy to access when going through security, and if there are any leaks then the rest of my stuff doesn't get wet. Perfect!
The bag also has a fold-away zipped cover to stop the straps from getting caught if you did want to check it in.
When I moved to Australia, I took a big suitcase with me and the Osprey Fairview as my hand luggage. This was perfect as I didn't have to worry about pulling two-wheeled bags and now I have my weekend bag in Sydney too.
The backpack is priced at £140 with free delivery from Osprey, and I think it's totally worth the money. It's cheaper than quite a few of the other bags I've used and is much more functional. It's also made to last, and after all the trips I've taken it still looks and feels brand new.
If I could make one addition to the Osprey Fairview 40, it would be a phone pocket on one of the straps, as I'm often travelling with light maxi dresses and no pockets, but other than that I can honestly say this is the best bag I've used. It even has an emergency whistle!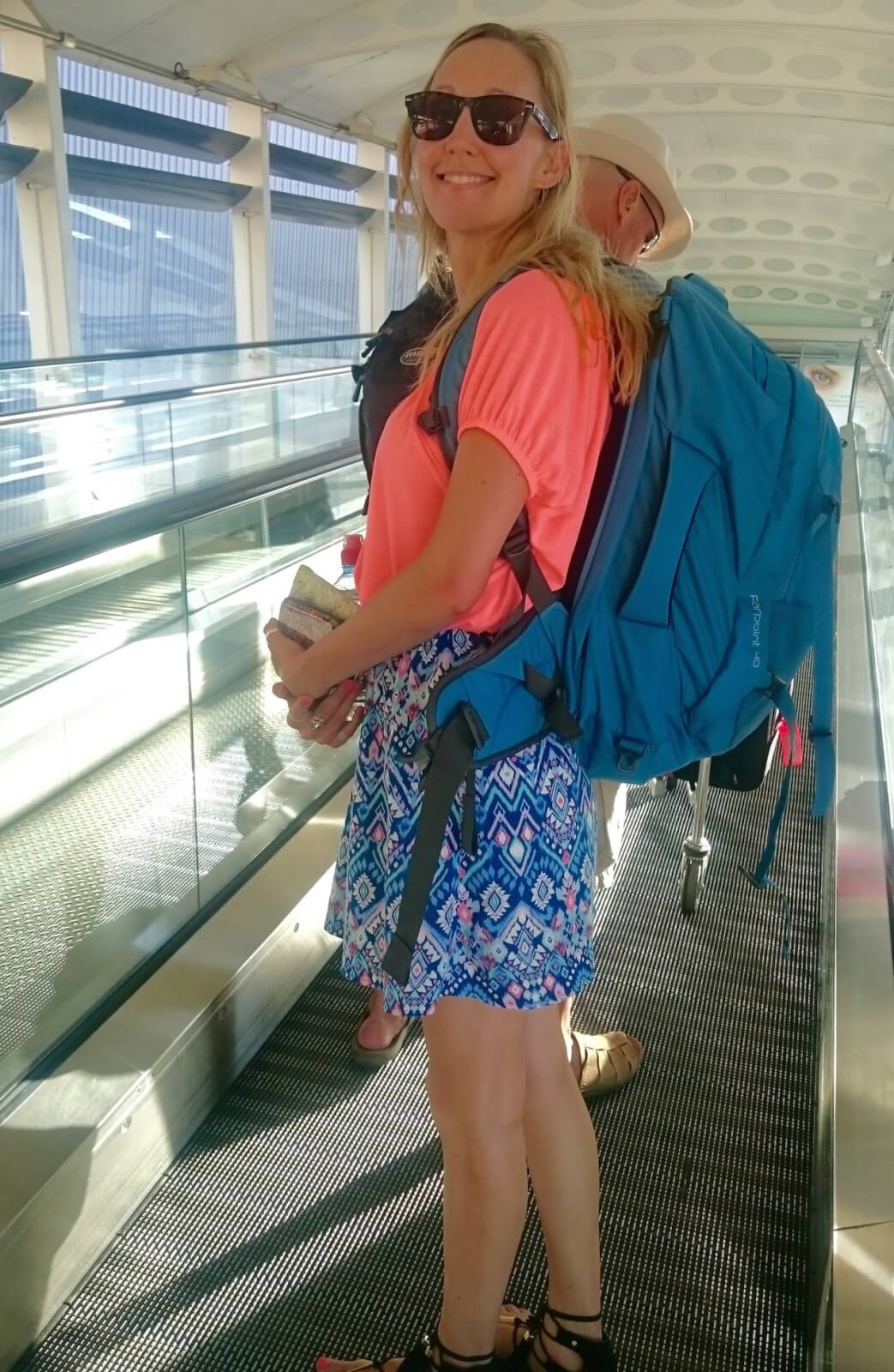 Wheelie Carry On Bag
If you're not keen on a backpack, (and there are some occasions when I prefer a wheeled case), I find the prices can vary hugely. I have a wheeled suitcase that was a bargain and is as good as most of the expensive ones!
Thanks to Osprey for the Fairview 40. I'd love to hear your luggage recommendations!
Planning your next trip? Check out our Top 10 List of Essential Items for a Round World Trip.