I can't express how much I love Northern Ireland, every time I have been there I am blown away by just how lovely it is. How welcoming the people are, how interesting it is and its incredible natural beauty. One of the best ways to experience all this is on a Northern Ireland road trip, visiting the stunning coastline, vibrant cities and independent food and drink producers and tour operators. Read on, for what I think is the perfect Northern Ireland itinerary below.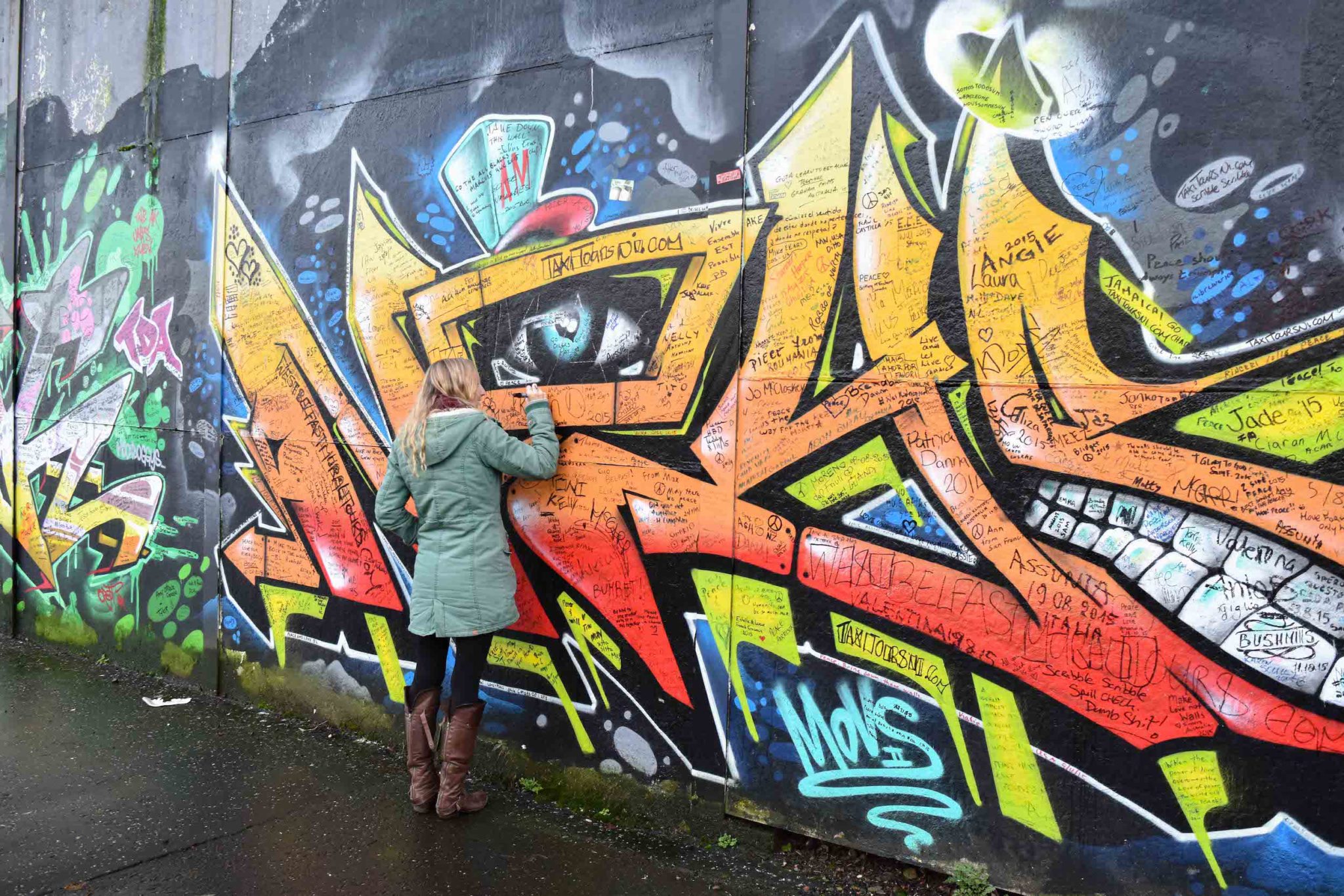 Disclosure: This article contains affiliate links. This means that if you click a link and purchase something I've recommended I may earn a small commission. This does not affect the price you pay but helps me to run this site. You can read my full affiliate disclosure here.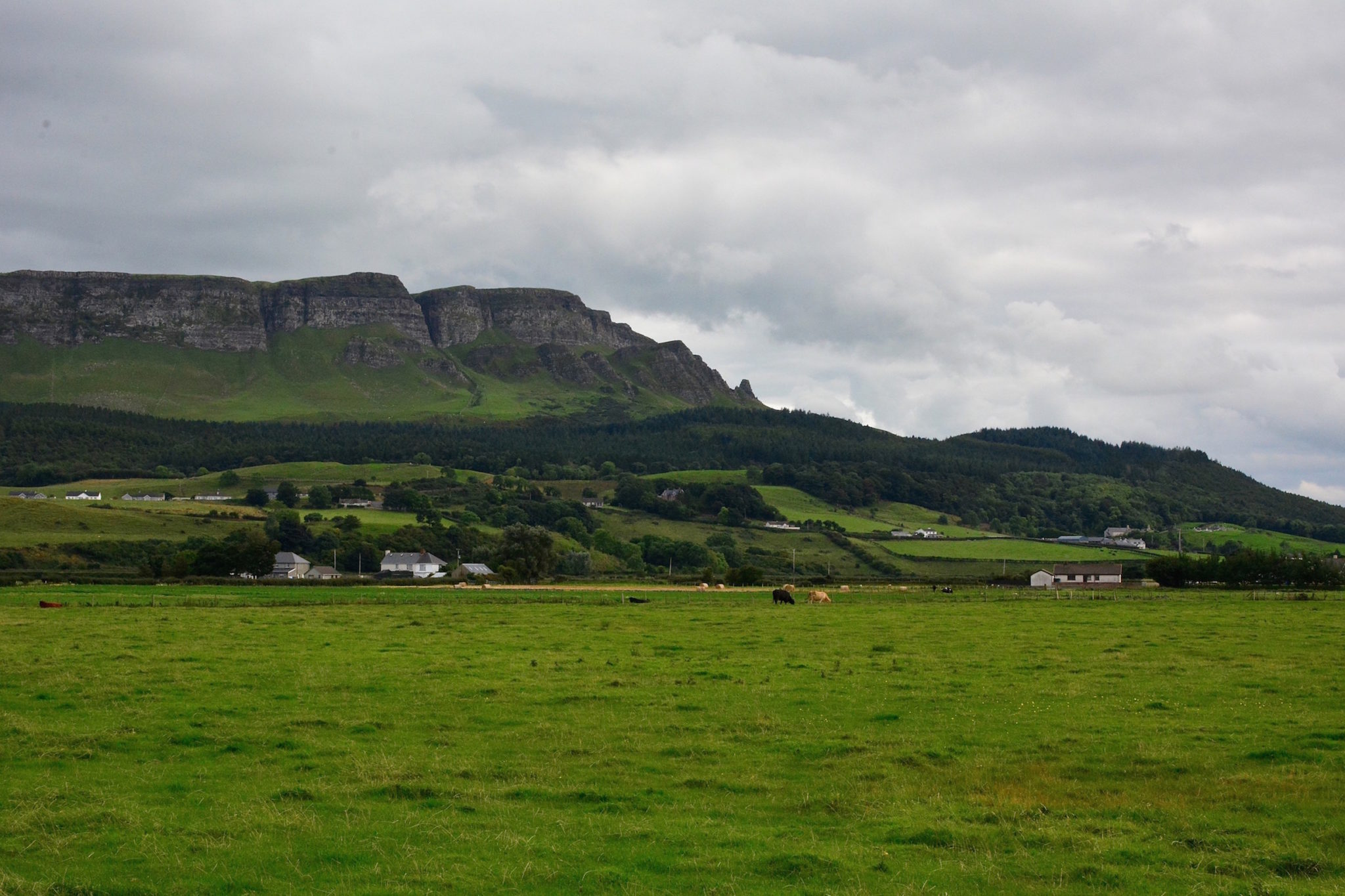 Flying into Belfast, I picked up a hire car and headed straight out of the city. My route would take me through all six of the Northern Ireland counties over five days.
Hire a car in Northern Ireland.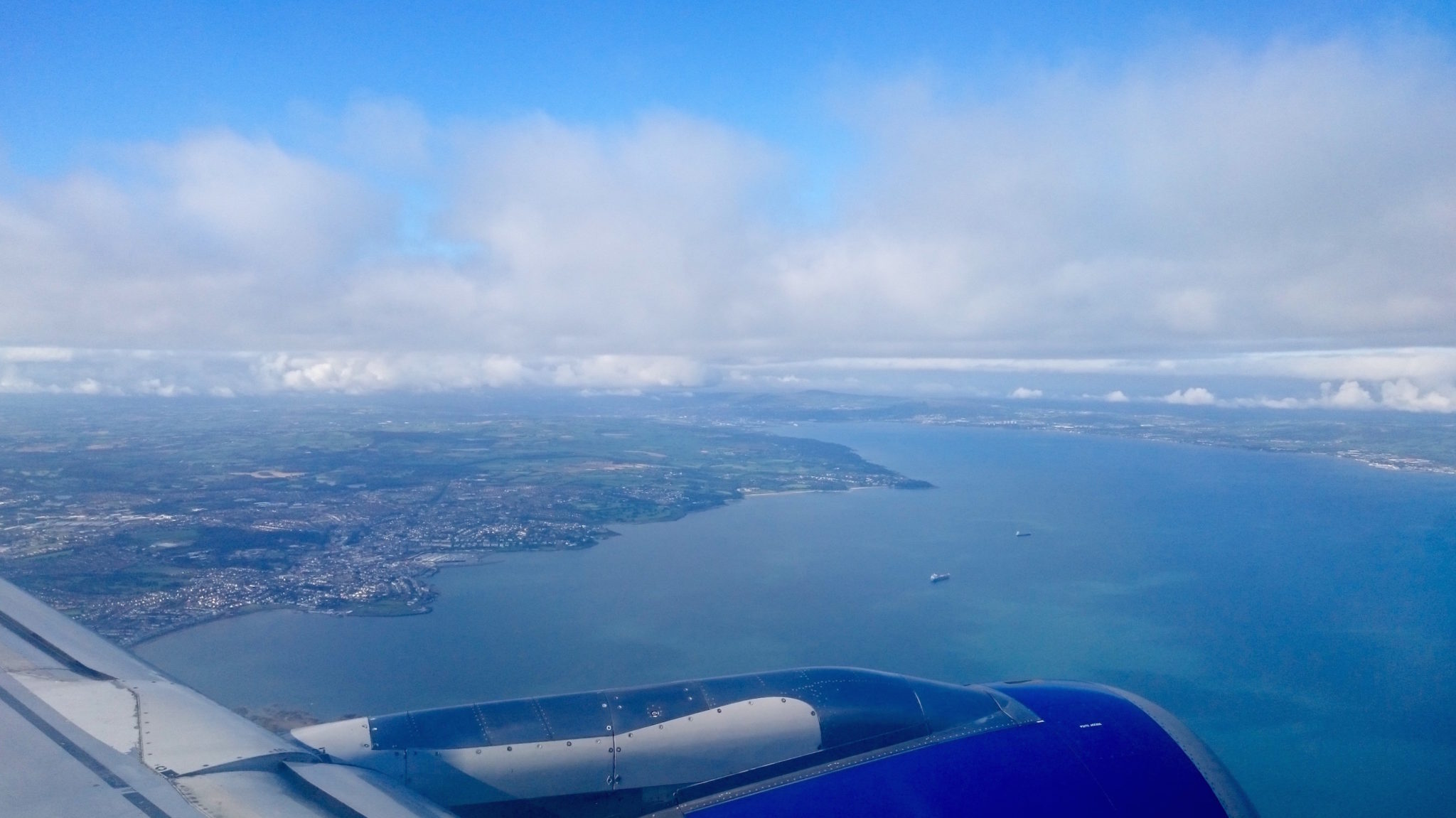 Belfast to County Armagh – Day 1
Long Meadow
Armagh is also known as the Orchard of Ireland, due to the volume of apples grown there. More than 4000 acres are covered by orchards! My first stop was Long Meadow Farm, a family-run orchard that has been growing apples for three generations and recently made the move into cider production. Pat McKeever and his son Peter produce 3 different ciders, as well as juices and apple vinegar. Pat offers tours through the farm where you can learn the cider-making process and then sample some of the delicious cider!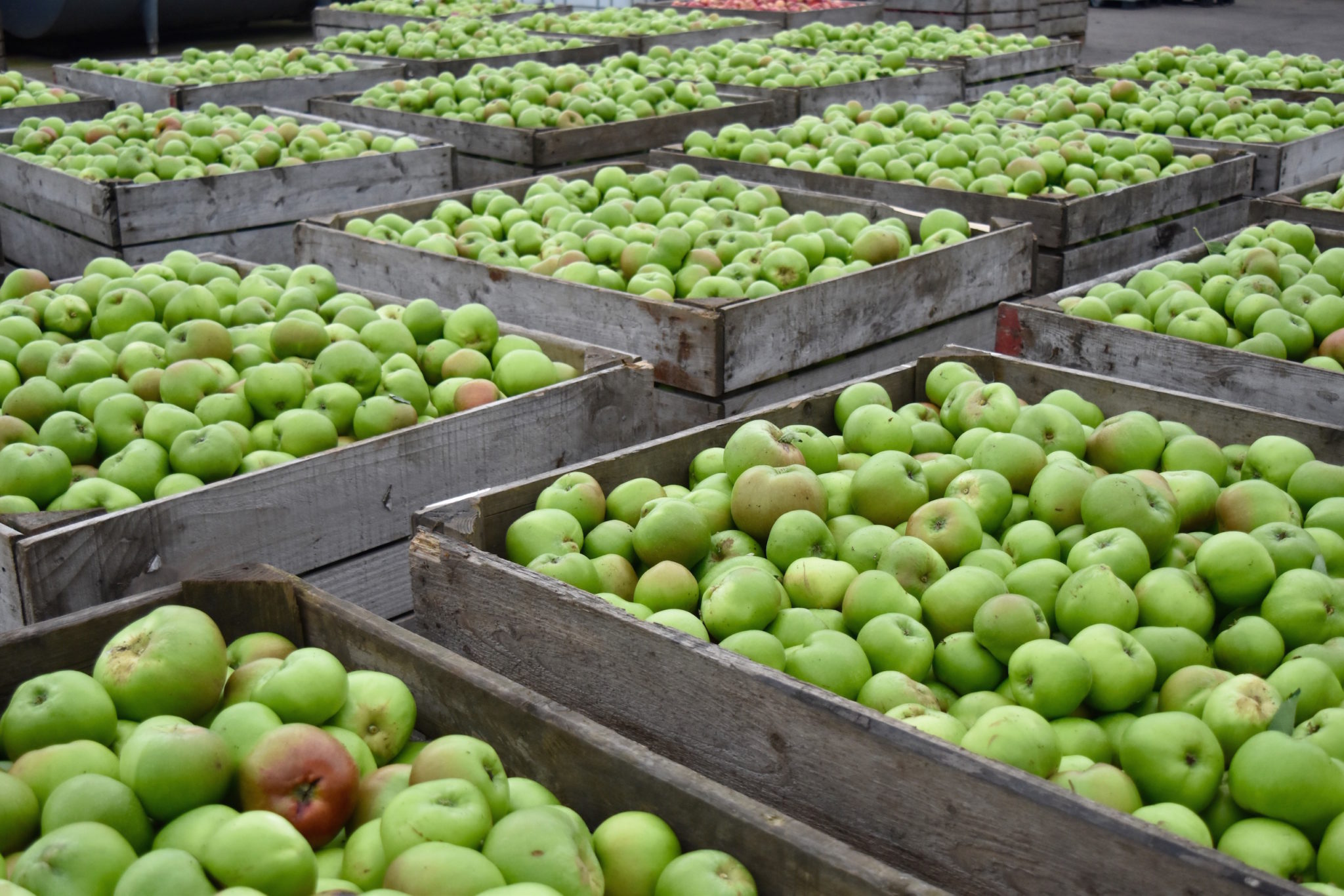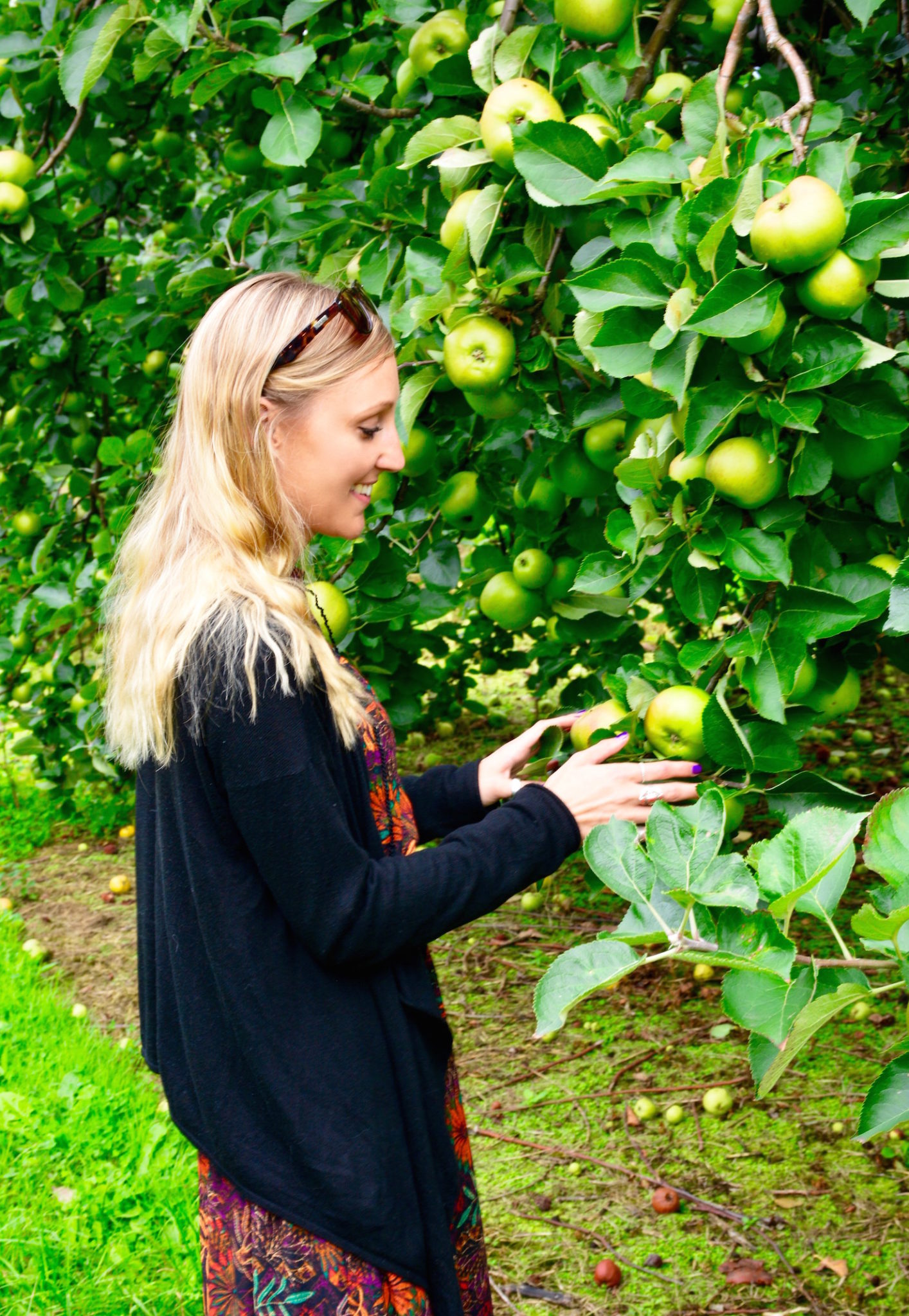 Pat showed me around the farm and explained how cider is produced. As I was driving I wasn't able to try the cider on-site – but Pat gave me some to try later that day and it was delicious!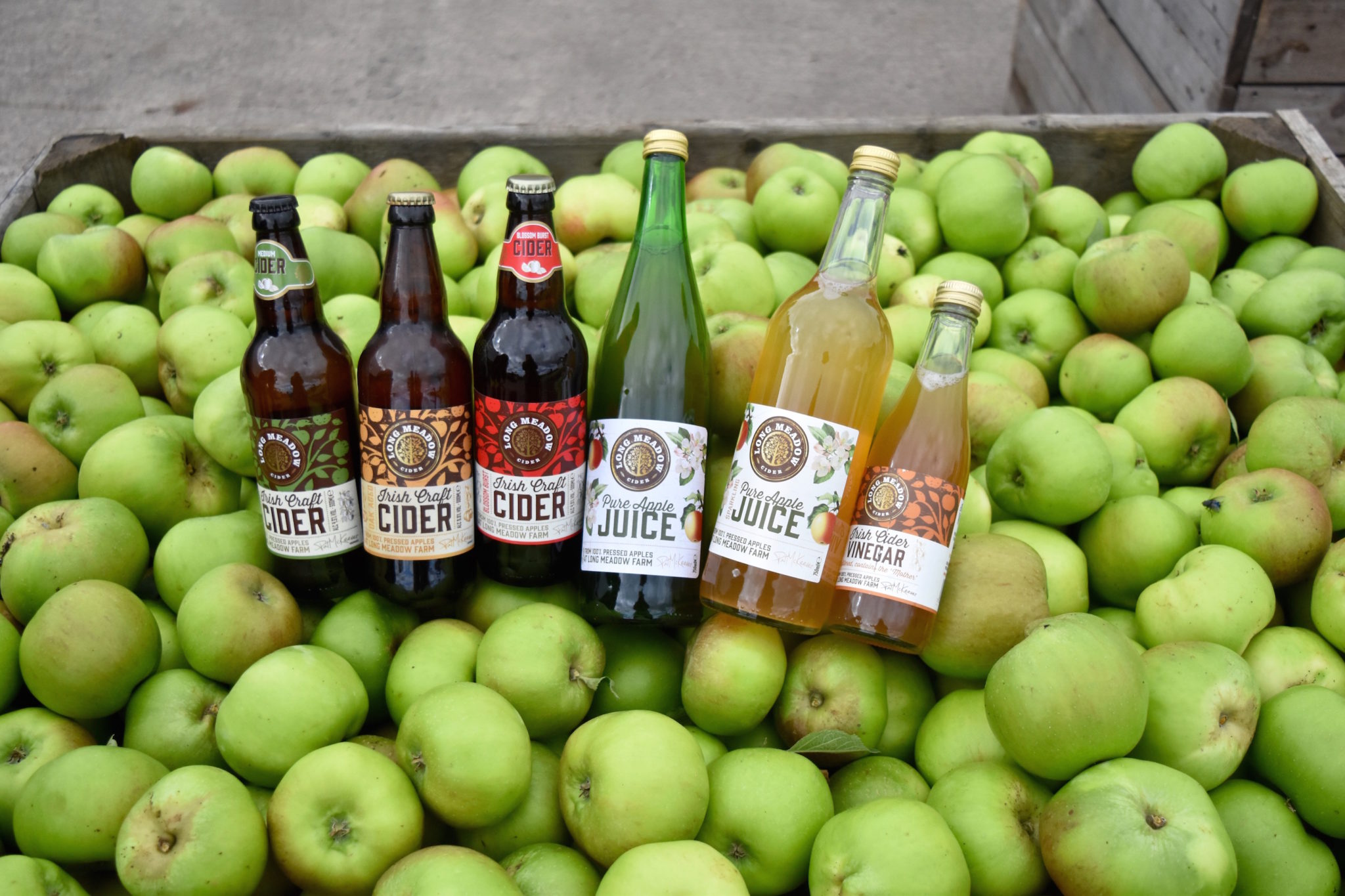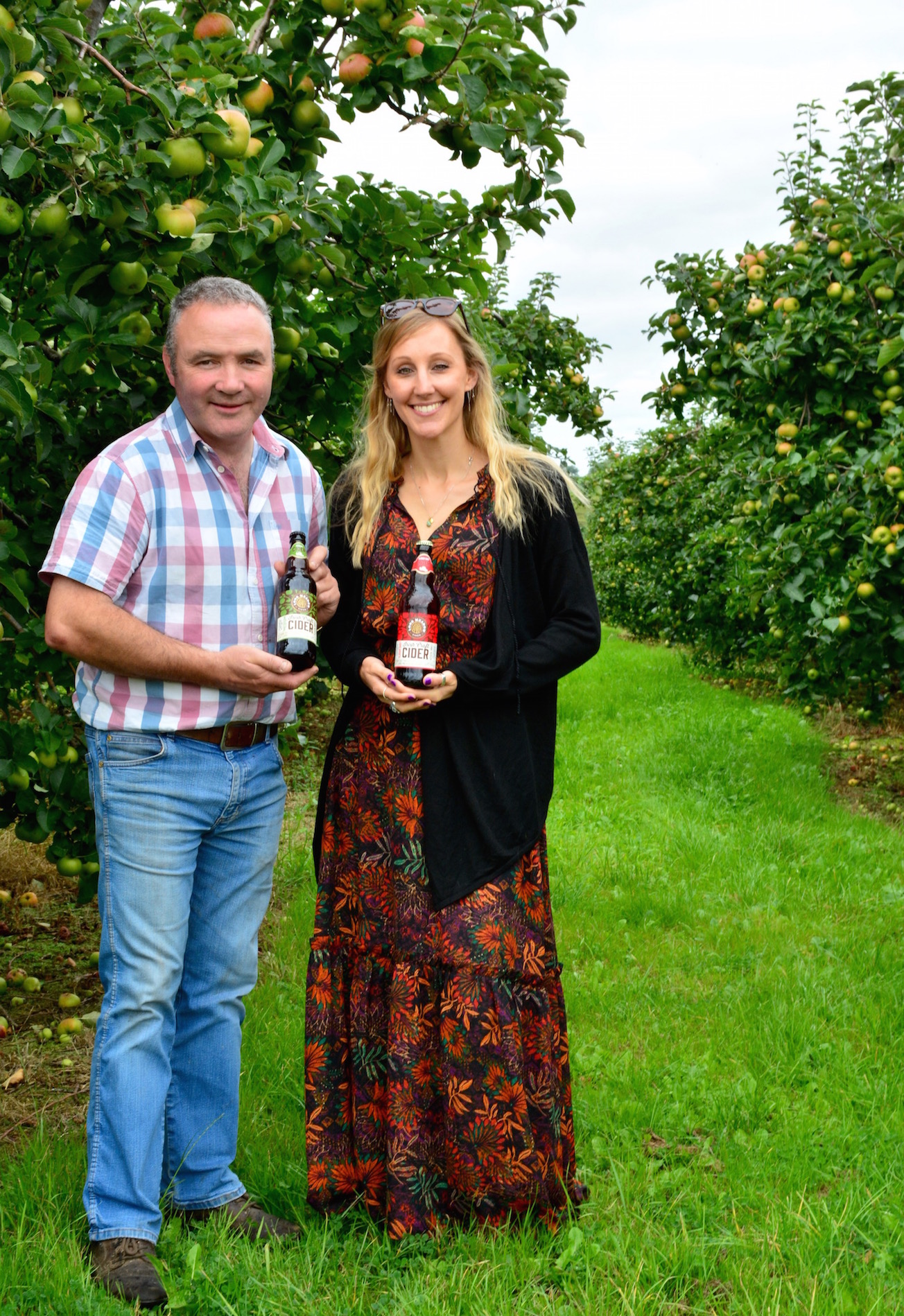 Armagh
Close to Long Meadow is the city of Armagh, the ecclesiastical capital of Ireland. I stopped off here for a little wander around. Armagh has a number of museums and the beautiful Palace Demense Park, which is a great spot to stretch your legs before the drive to the next county on the Northern Ireland road trip!
County Armagh to County Fermanagh – Day 1
Lough Erne (Sleep Here)
Bordering Armagh is county Fermanagh, home to Lough Erne (pronounced 'lokh airn'). Lough Erne is made up of two lakes (upper and lower), which are technically part of the river Erne and flow into the Atlantic. The town of Enniskillen separates the lakes and they contain hundreds of tiny islands.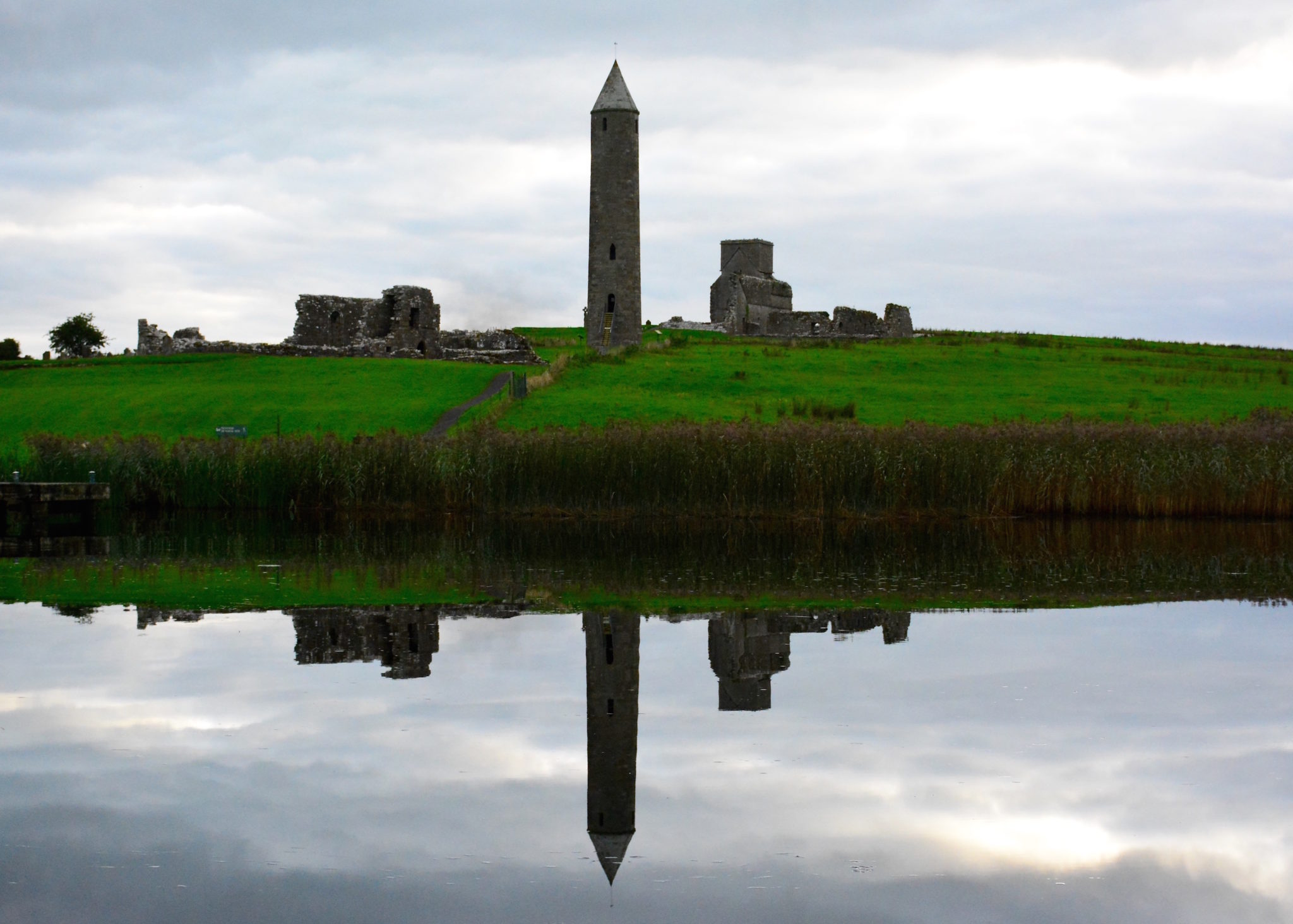 On the upper lake is Lough Erne Resort, one of Northern Ireland's most well-known hotels. The resort has two impressive golf courses and is set in stunning grounds overlooking the Lough. If you're looking for somewhere a little more budget-friendly, try Slieve Rushen or Silverhill House Apartment.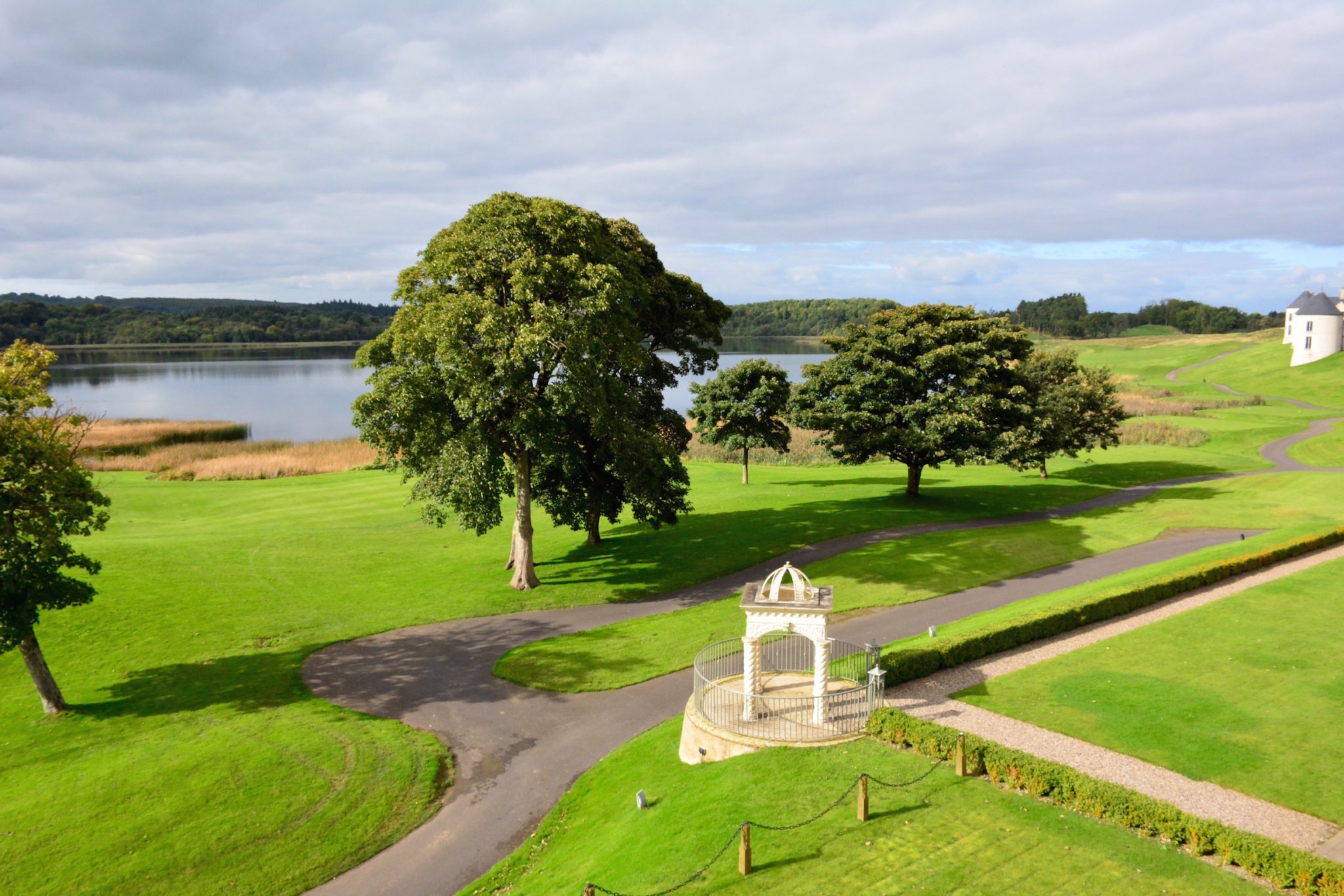 Even if you don't stay at Lough Erne Resort, it's worth stopping by for a meal at the restaurant – Catalina. Head chef Noel McMeel is a bit of a local celebrity, having appeared on Masterchef, as well as cooking the wedding banquet for Sir Paul McCartney. The food is all locally sourced and incredibly tasty.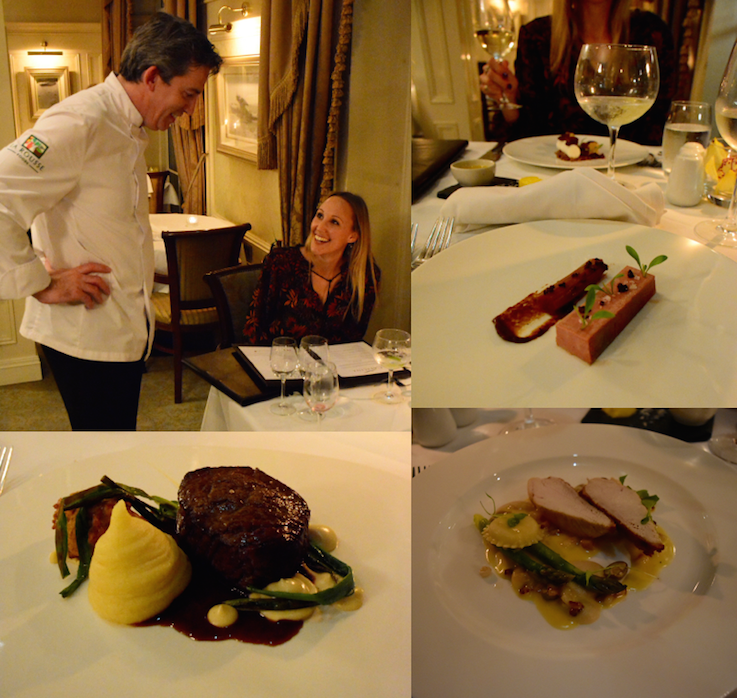 A great way to explore the lough is by boat. I took a tour with Erne Water Taxi. The tour, run by Barry Flanagan, stops at a number of islands to explore ancient castles and monastic sites and also includes an impressive picnic. Barry sources all the food from local suppliers and this changes depending on the season, but mine included black pudding, bacon, steak, cheese, 3 different kinds of bread and beer. It was delicious!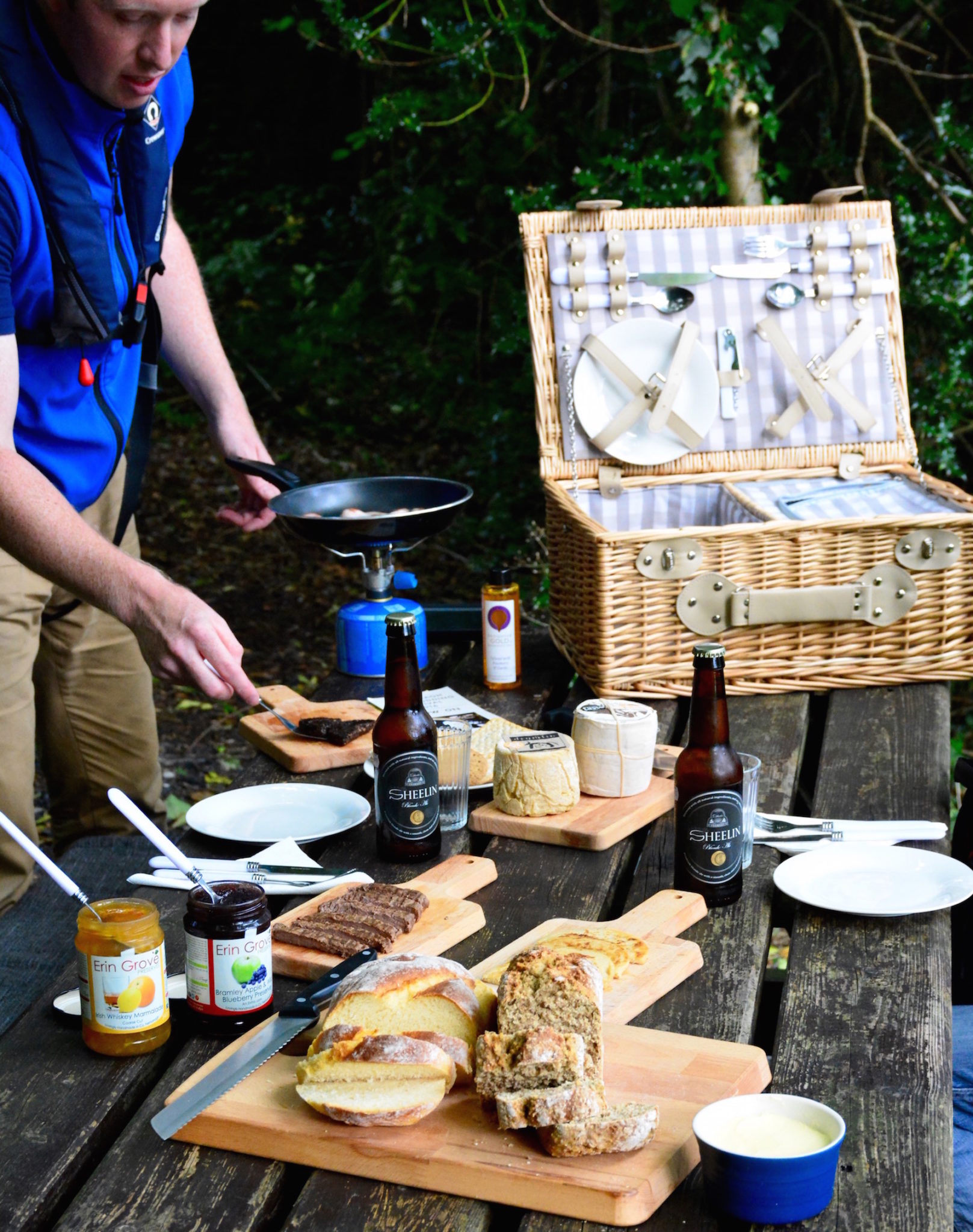 County Fermanagh to County Derry – Day 2
Derry
From here I drove up along the border through County Tyrone to the walled city of Derry, the only remaining completely walled city in Ireland. Derry has a complicated history but is now a thriving city with a great food scene. To understand what the people have been through, it's worth taking a city tour, which will give you an overview of the last 1500 years. To learn even more about the city, head to the Tower Museum, which contains two exhibitions; The Story of Derry and the Armada shipwreck – La Trinidad Valencera, which sunk in Kinnego Bay, Donegal in 1588. Close to the museum is the Guildhall, which is free to enter and contains some spectacular stained glass windows.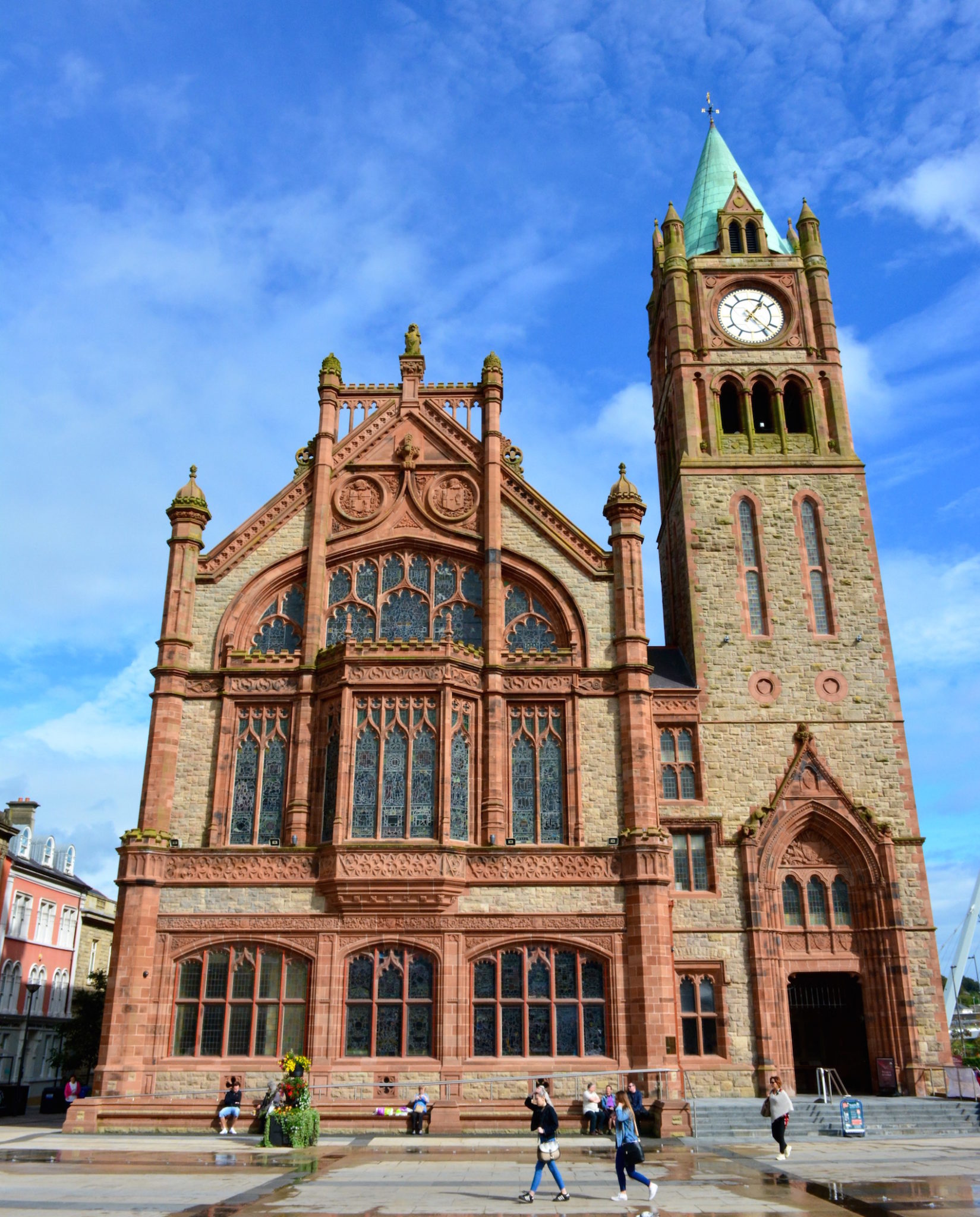 Derry has plenty of great places for lunch, including Pyke'n'Pommes. It's also home to the Walled City Brewery, a bar, restaurant (and brewery) on the Waterside of the River Foyle, and offers tours and beer of course! Even if you don't stop for a drink, it's worth heading over the bridge as the views of the old walled city are wonderful.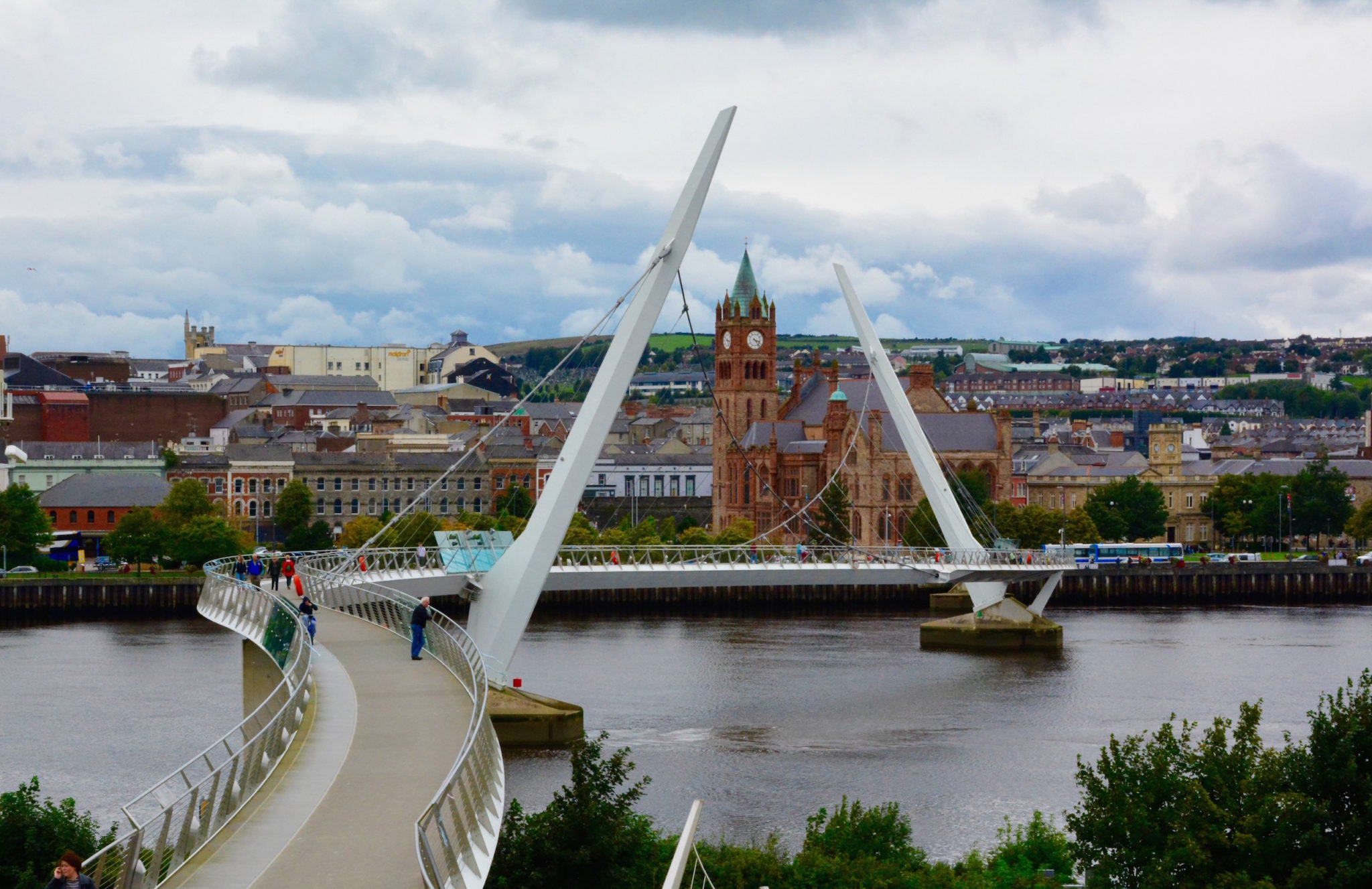 Causeway Coast
Next on the route was the Causeway Coast. This was one of my favourite parts of the trip, and the drive is incredibly picturesque. I headed to Downhill, a tiny village with a spectacular beach known as Downhill Strand. It was one of the filming locations for Game of Thrones and is recognisable from Mussenden Temple on the hills to the east. You can visit the temple for free, along with Downhill Demense, which was once an impressive mansion and is now in ruins on the clifftop.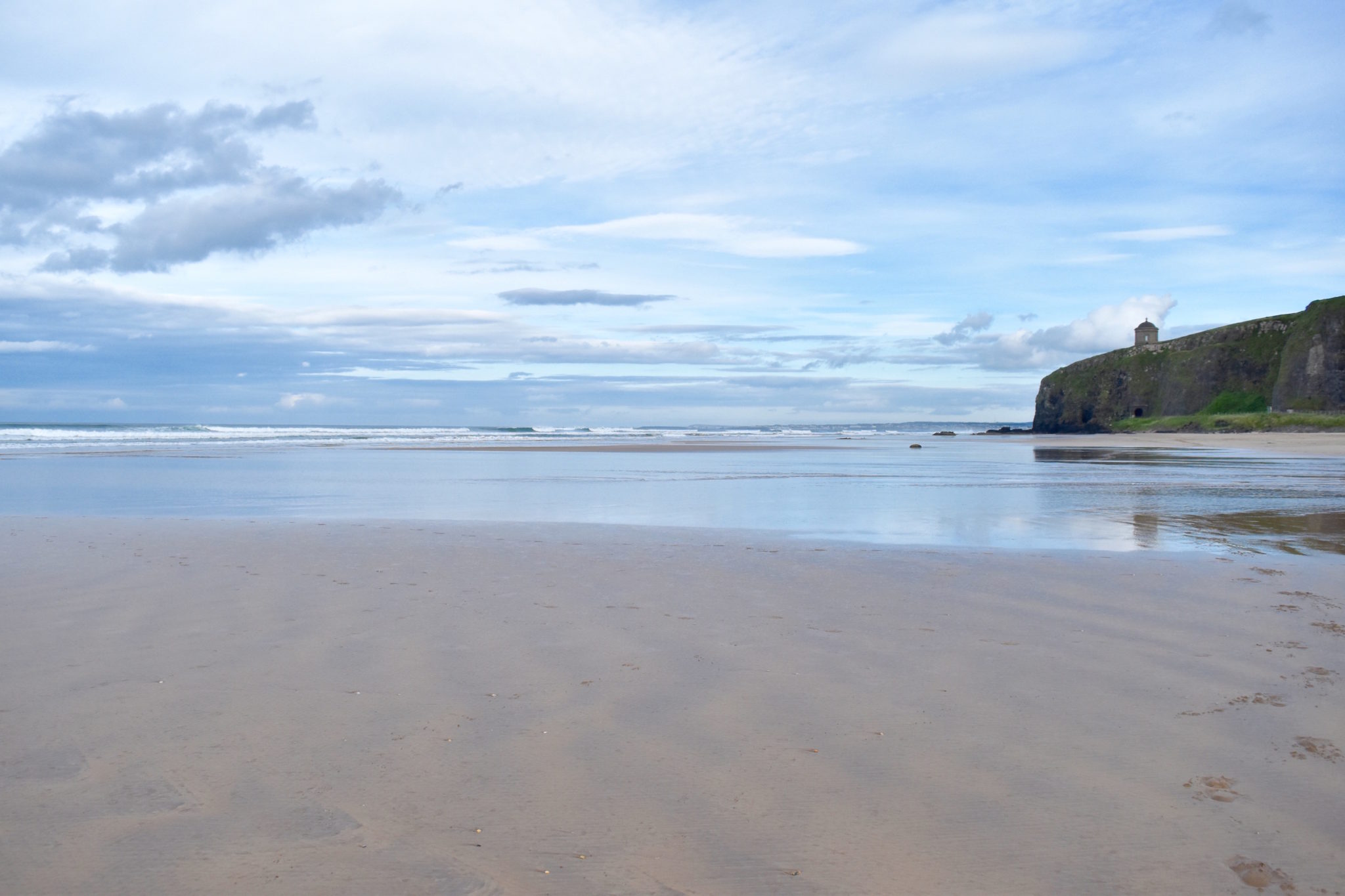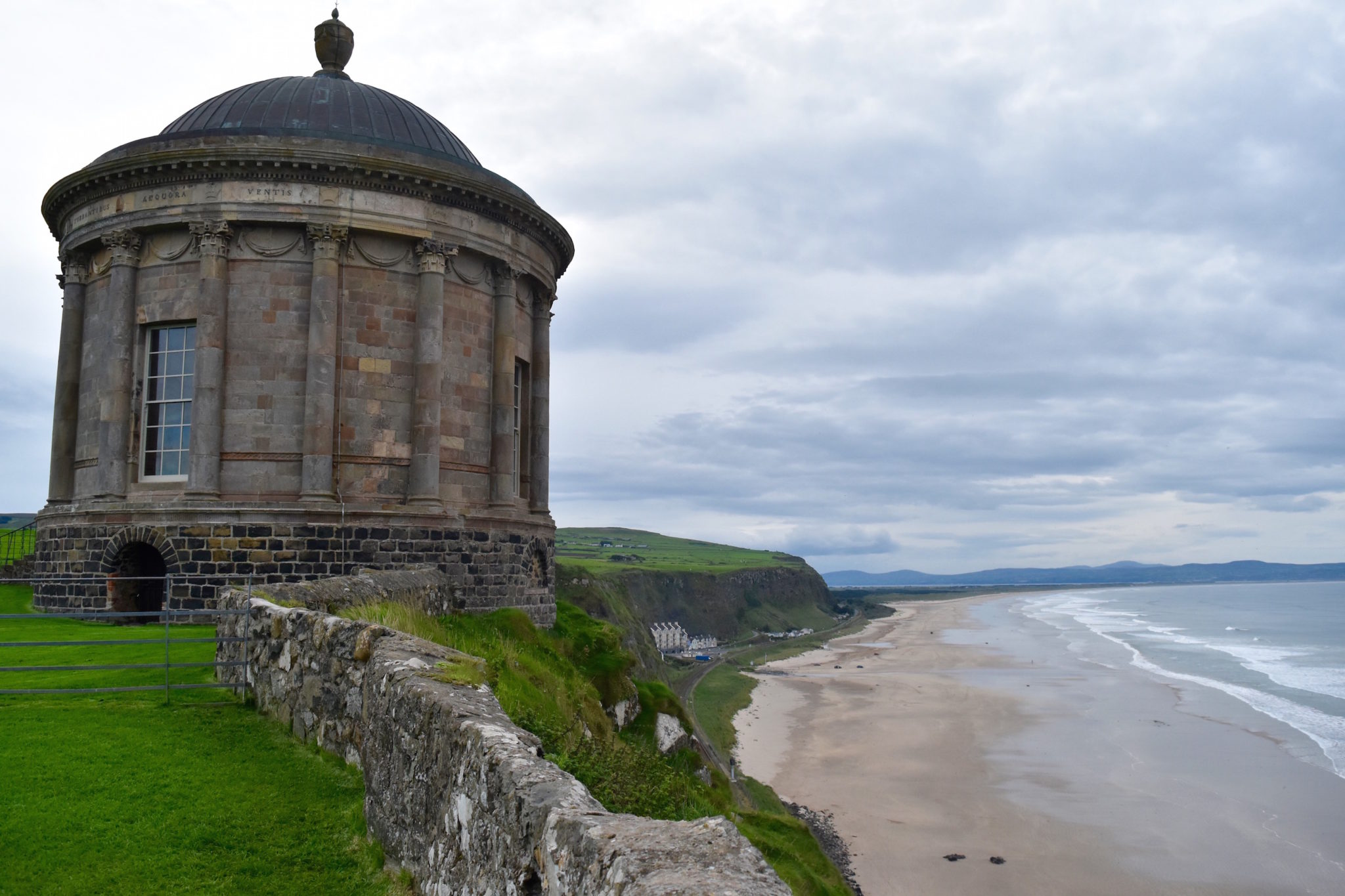 Inland and uphill from Downhill is Gortmore Viewpoint, which offers incredible views along the coast. On a clear day, you can even see Scotland! A sculpture of Manannan Mac Lir, (an Irish sea God) marks the lookout.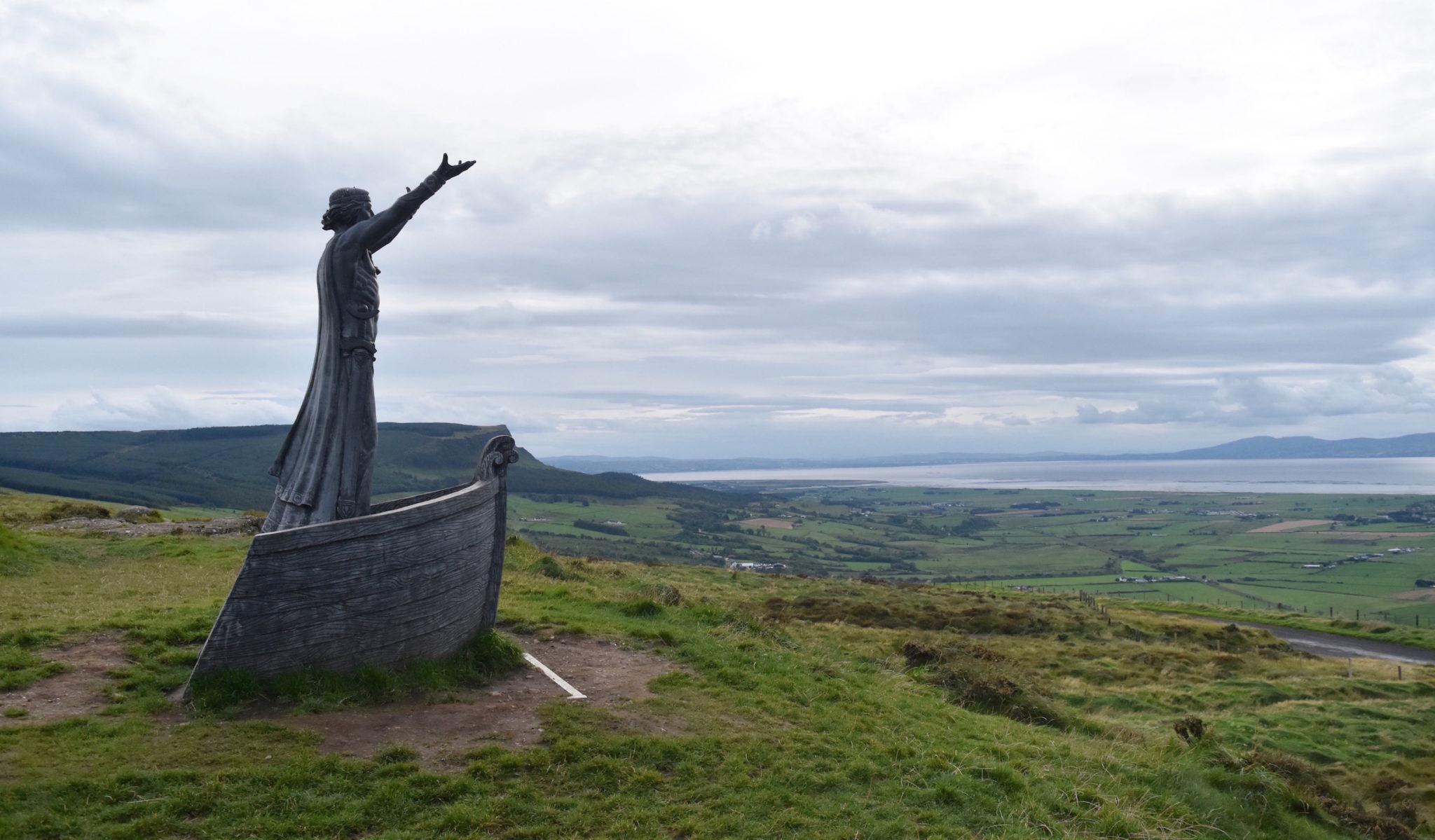 Portstewart (Sleep Here)
I spent the night in the town of Portstewart, which also has an impressive beach and is a popular place for surfers. On the beach is a seafood restaurant Harry's Shack – which I would definitely recommend. All the seafood is locally caught and expertly cooked. Watching the sunset on the beach from the shack with a delicious dinner was a lovely way to spend an evening!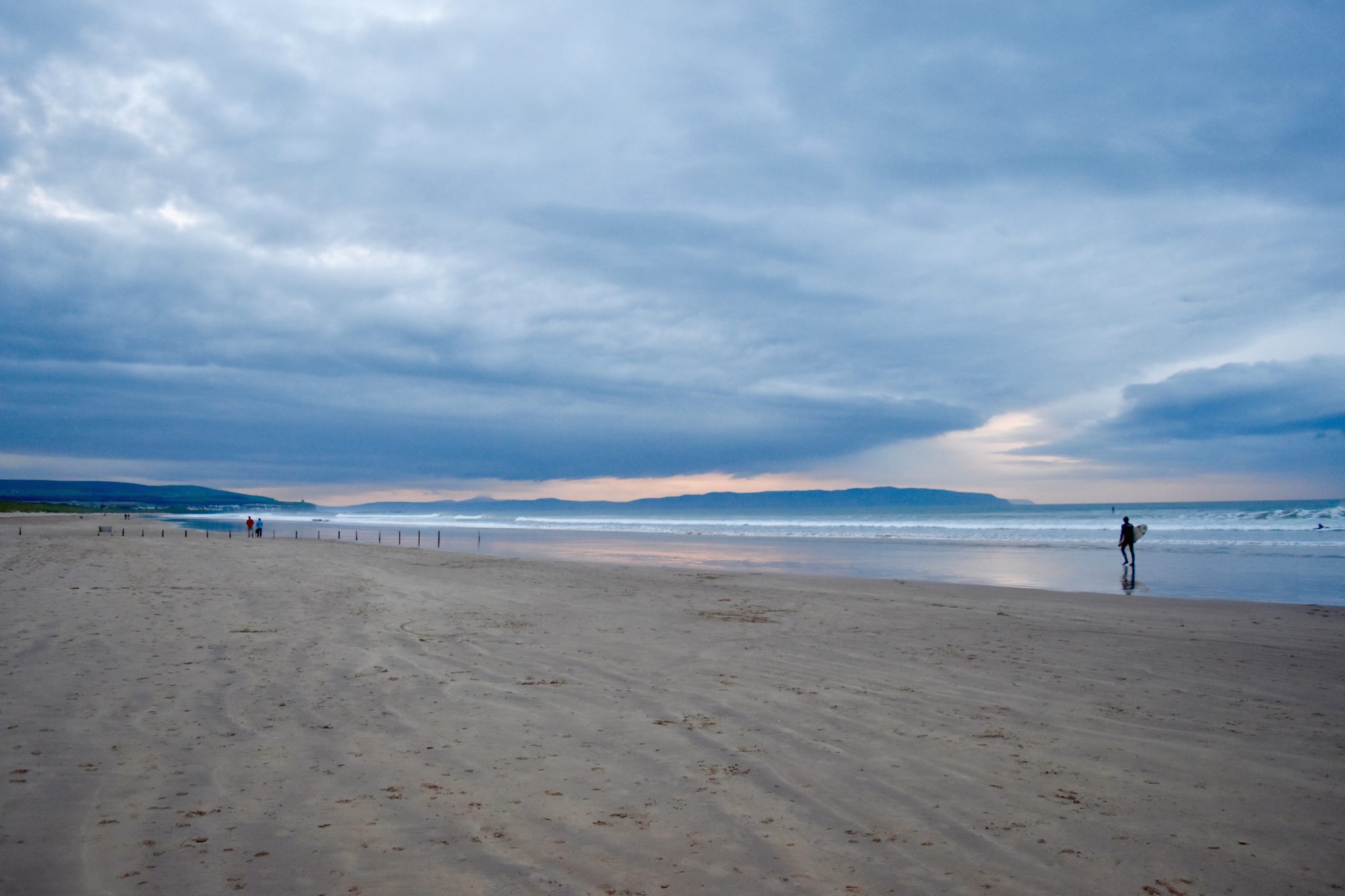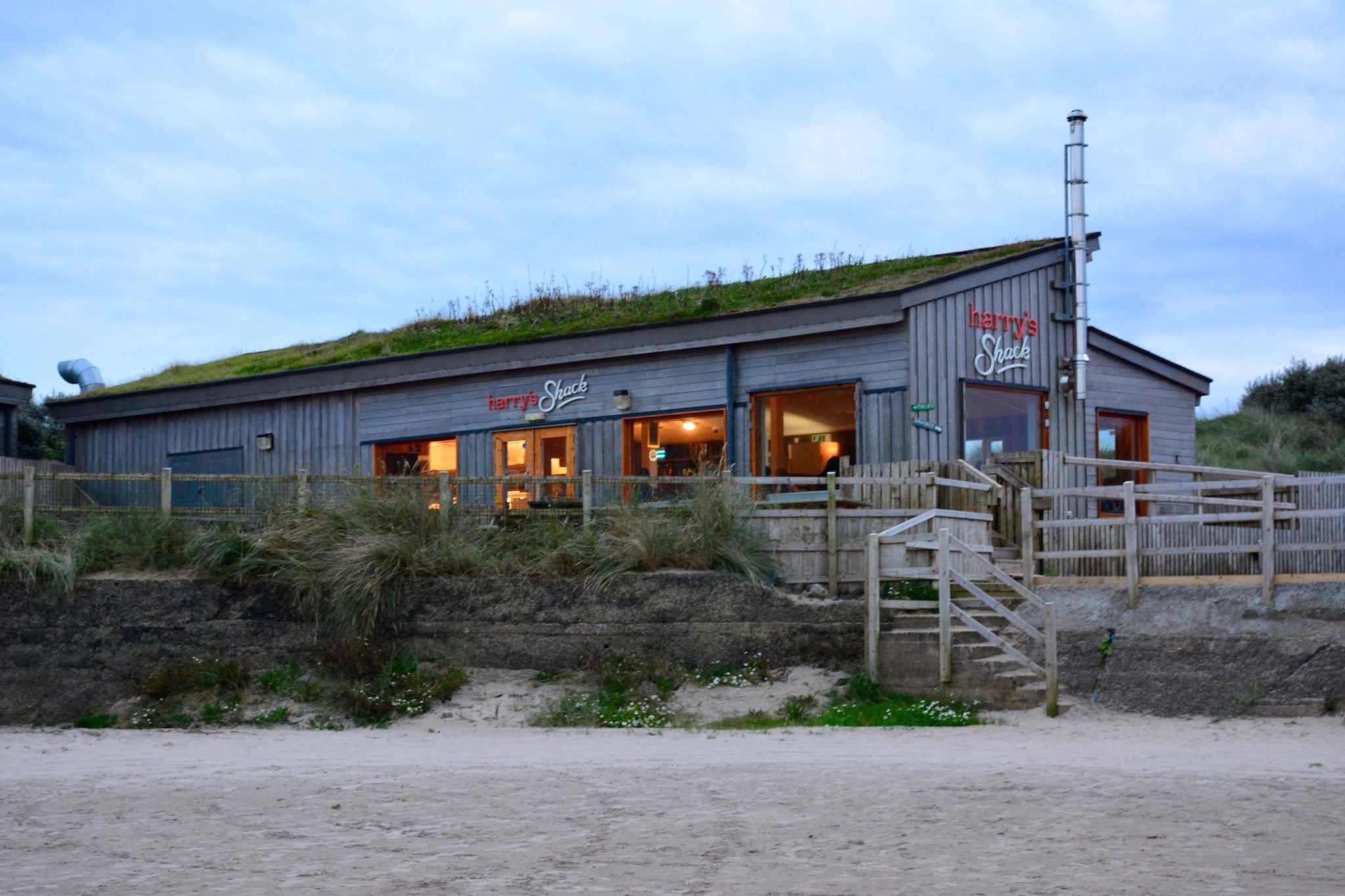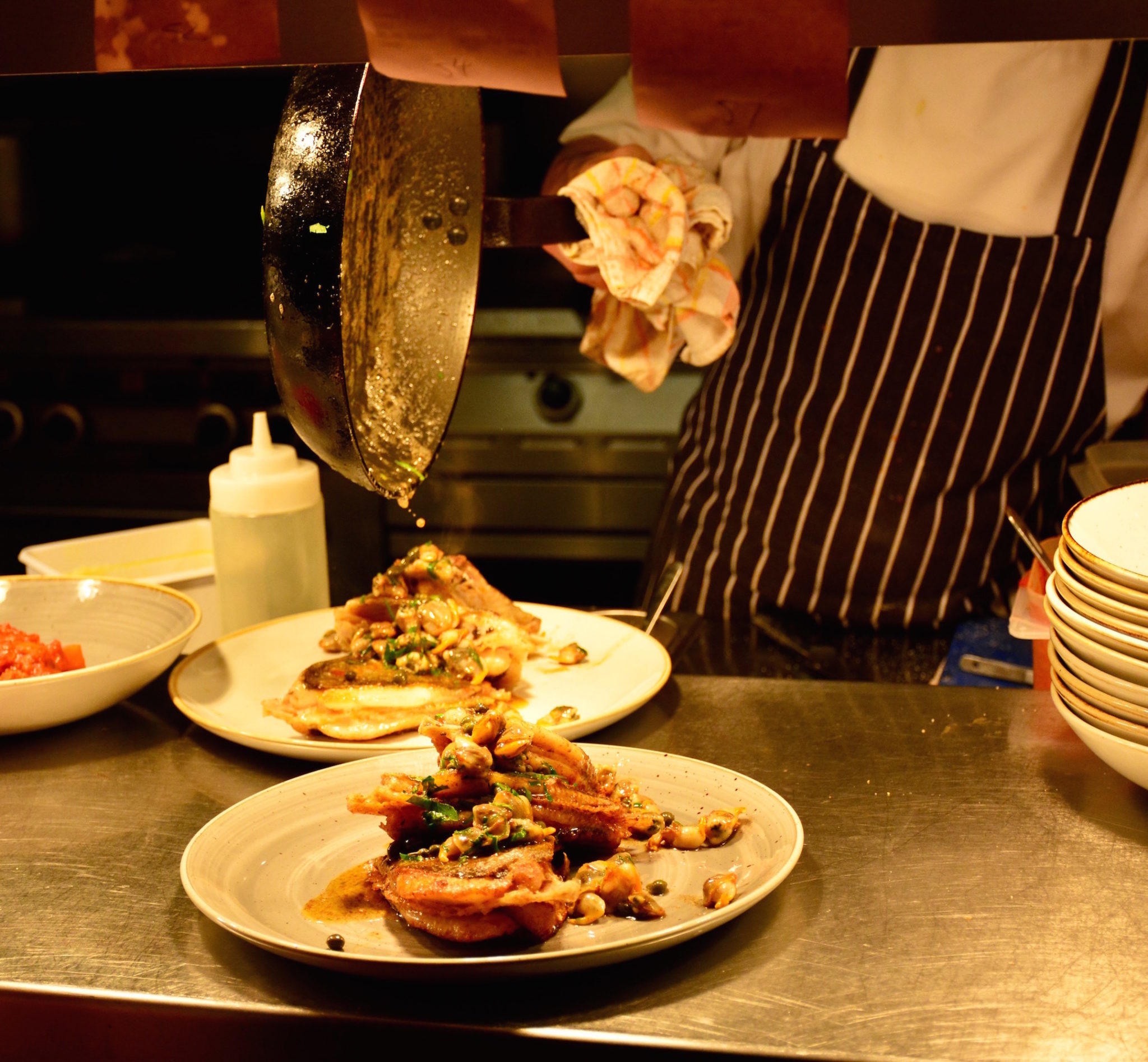 There are some beautiful B&Bs in Portstewart, such as Cul-Erg House and Me & Mrs Jones, or you could rent an apartment such as Portstewart Central Loft Apartment.
Find accommodation in Portstewart
County Derry to County Antrim – Day 3
Portrush
The next day, I was up early and headed to Portrush for a 'Catch and Sea' boat trip with Causeway Coast Foodie Tours. We sailed out of the harbour on the Causeway Lass and watched the sunrise over the coast, stopping to fish along the way.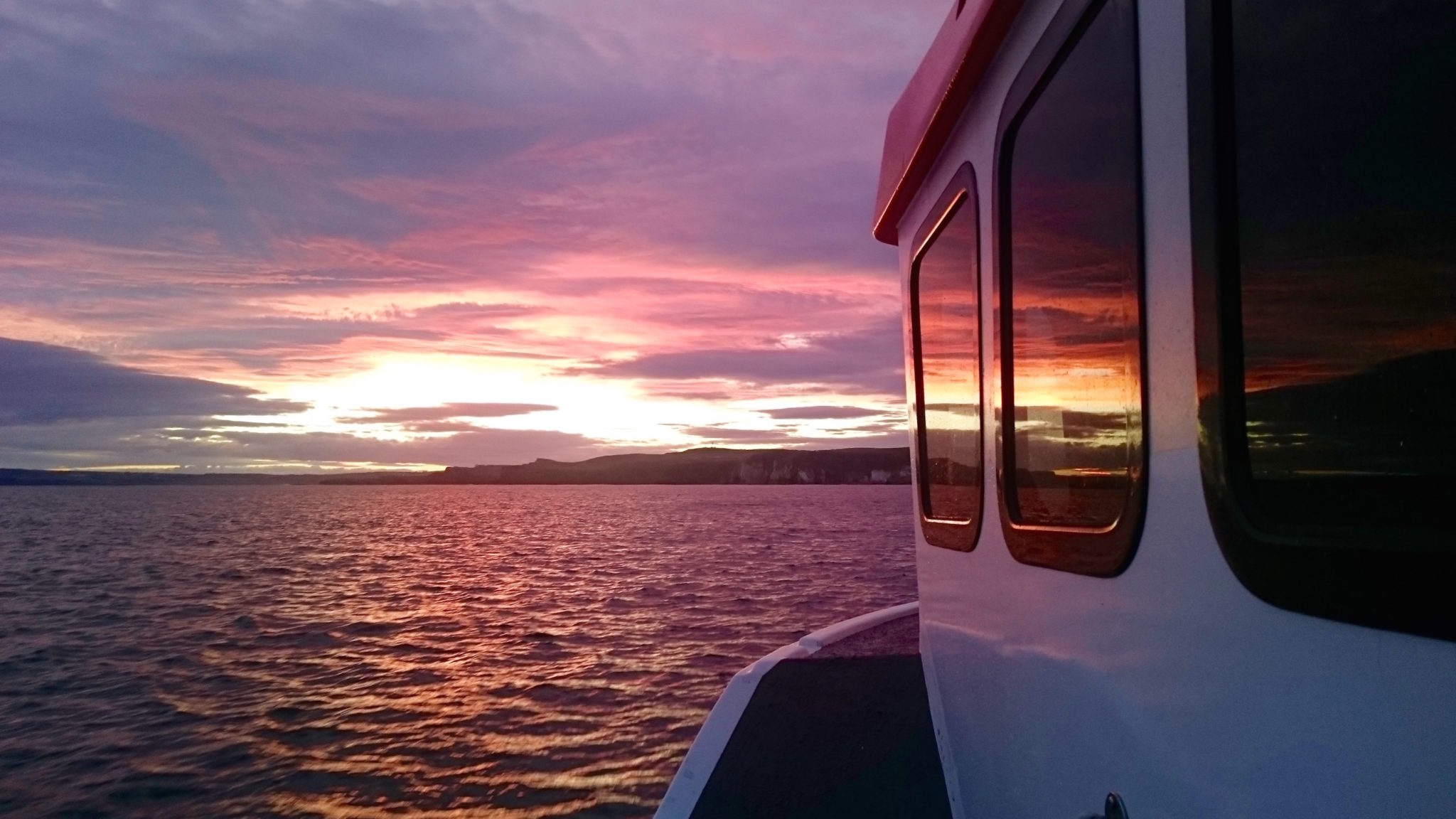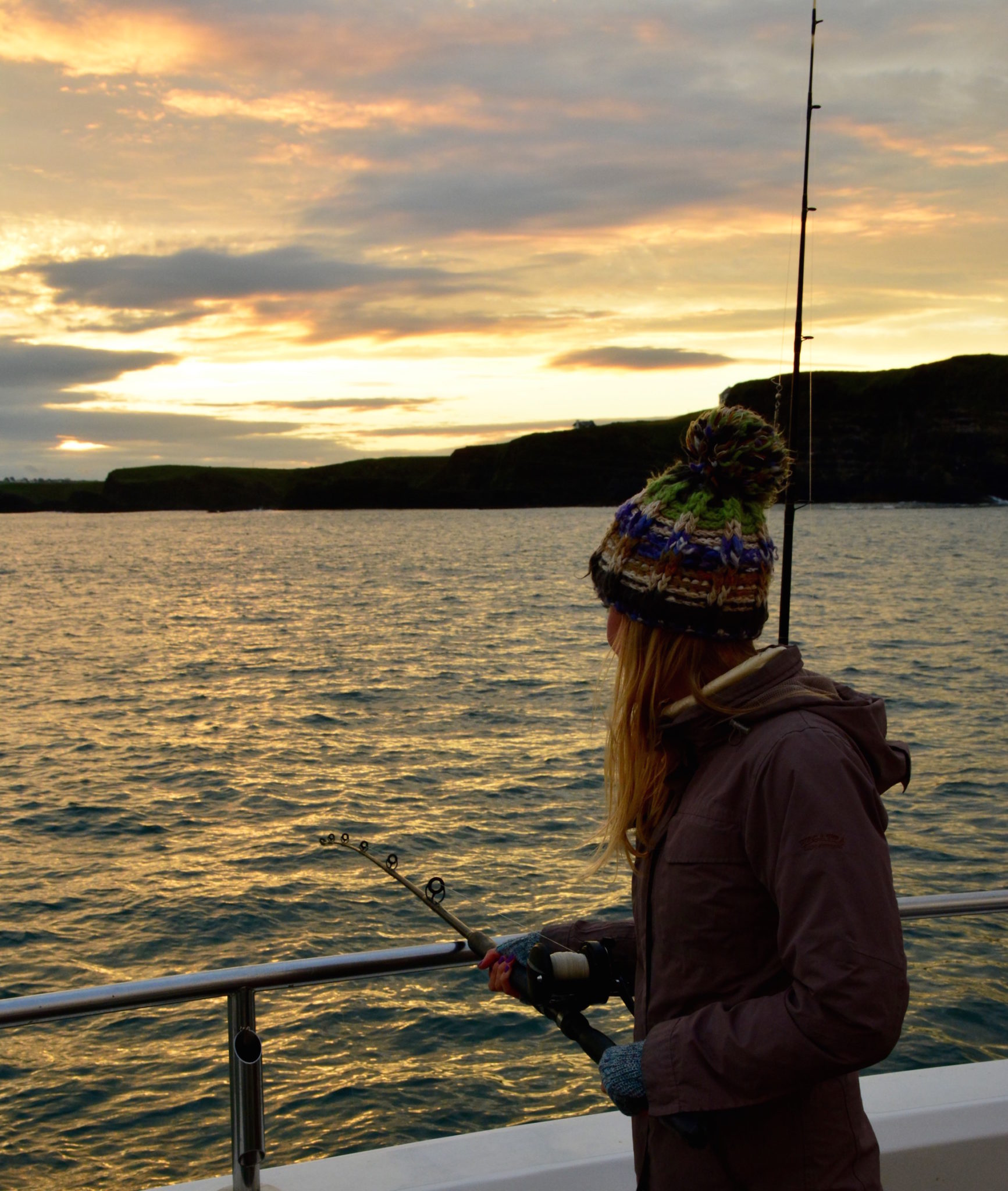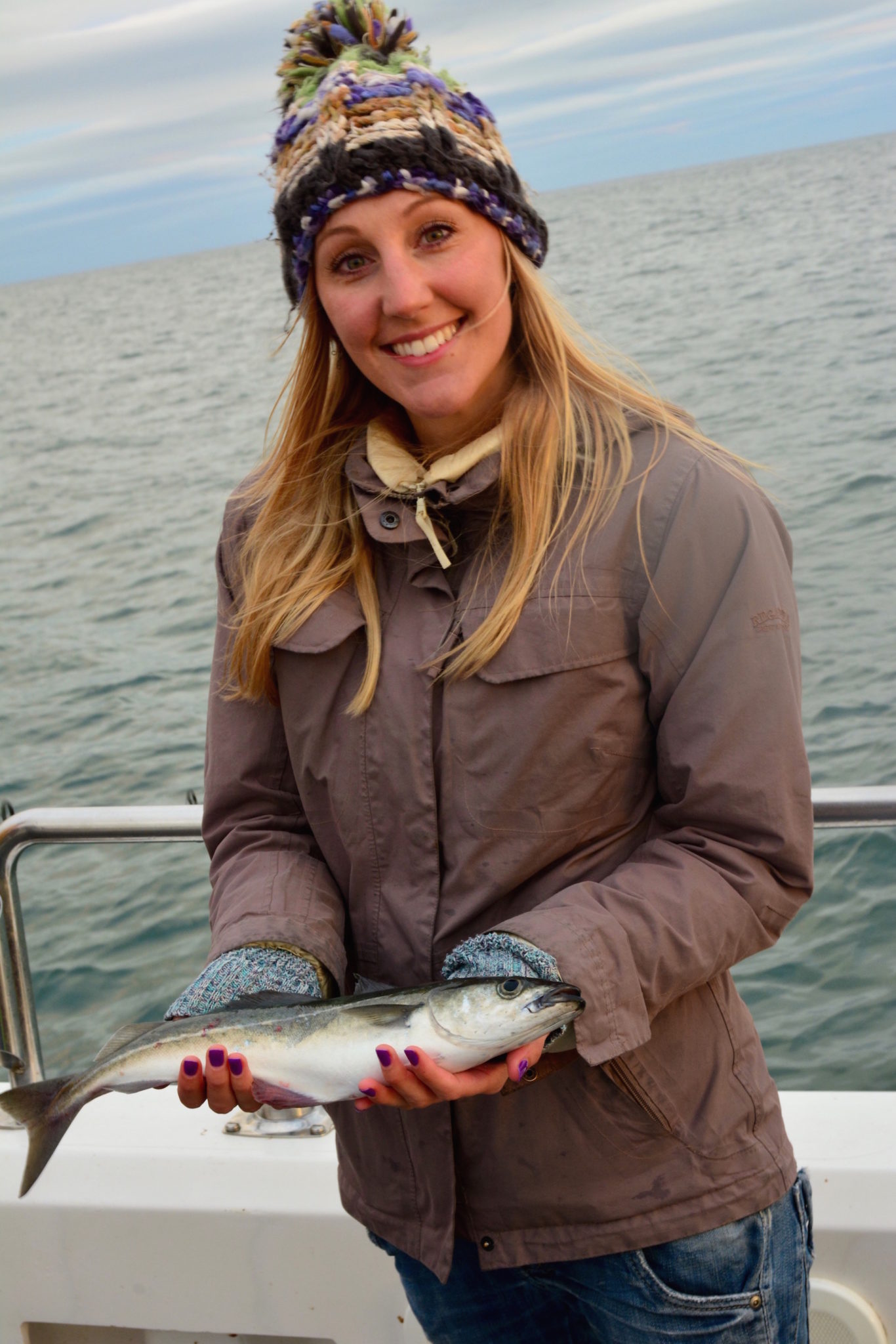 We caught Whiting, Mackerel and Coalfish while enjoying some locally made bread as an early morning snack. Once back on land, we went to local café Babuska, to eat our catch. Chef George Nelson cooked the fish and served them on toast with a poached egg, bacon, smoked salt and smoked dulse (seaweed). All the products were locally sourced and it was delicious.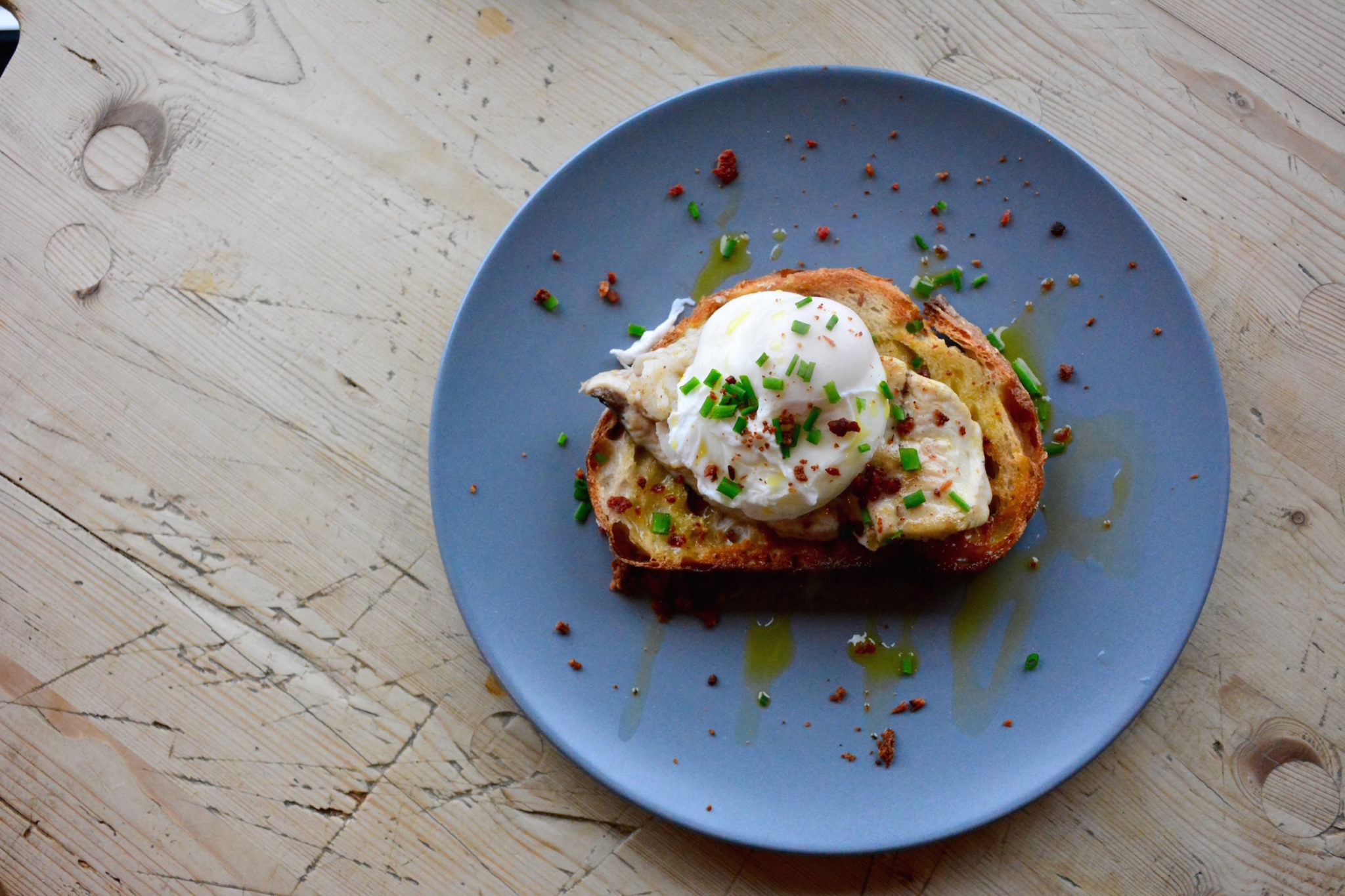 Bushmills Distillery
Not far from Portrush is Bushmills, home to the famous Bushmills Whiskey Distillery. Bushmills is thought to be the oldest distillery in the world and has been making Whiskey since 1608. I took a tour of the distillery, which explains how Whiskey is made and ends with some Whiskey tasting.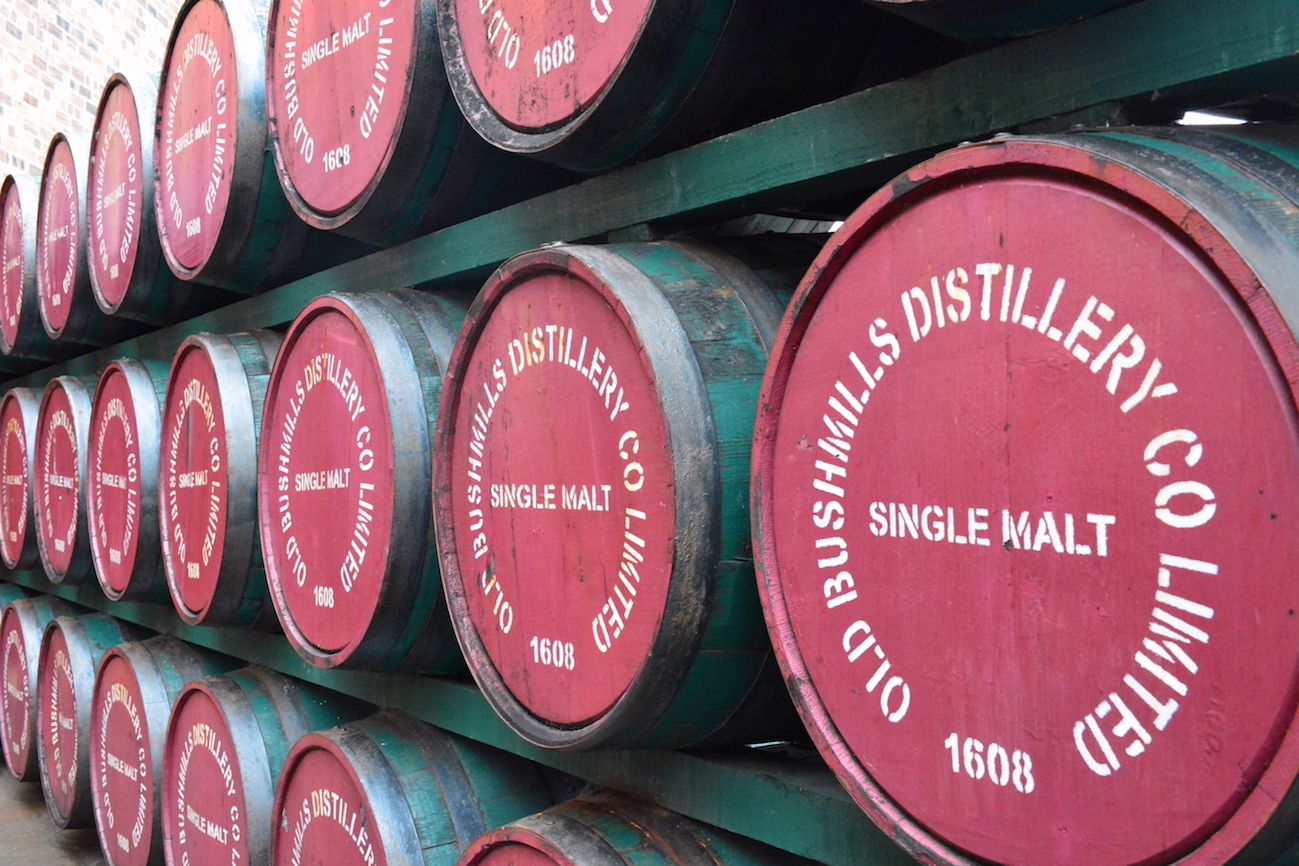 Giant's Causeway
One of Northern Ireland's most well-known attractions is the Giant's Causeway. This World Heritage Site is a short drive from Bushmills and a must-stop on a Northern Ireland road trip. It's very popular, so expect lots of people and coaches full of tourists. Wear shoes with a good grip as the rocks can be slippery, especially in wet weather.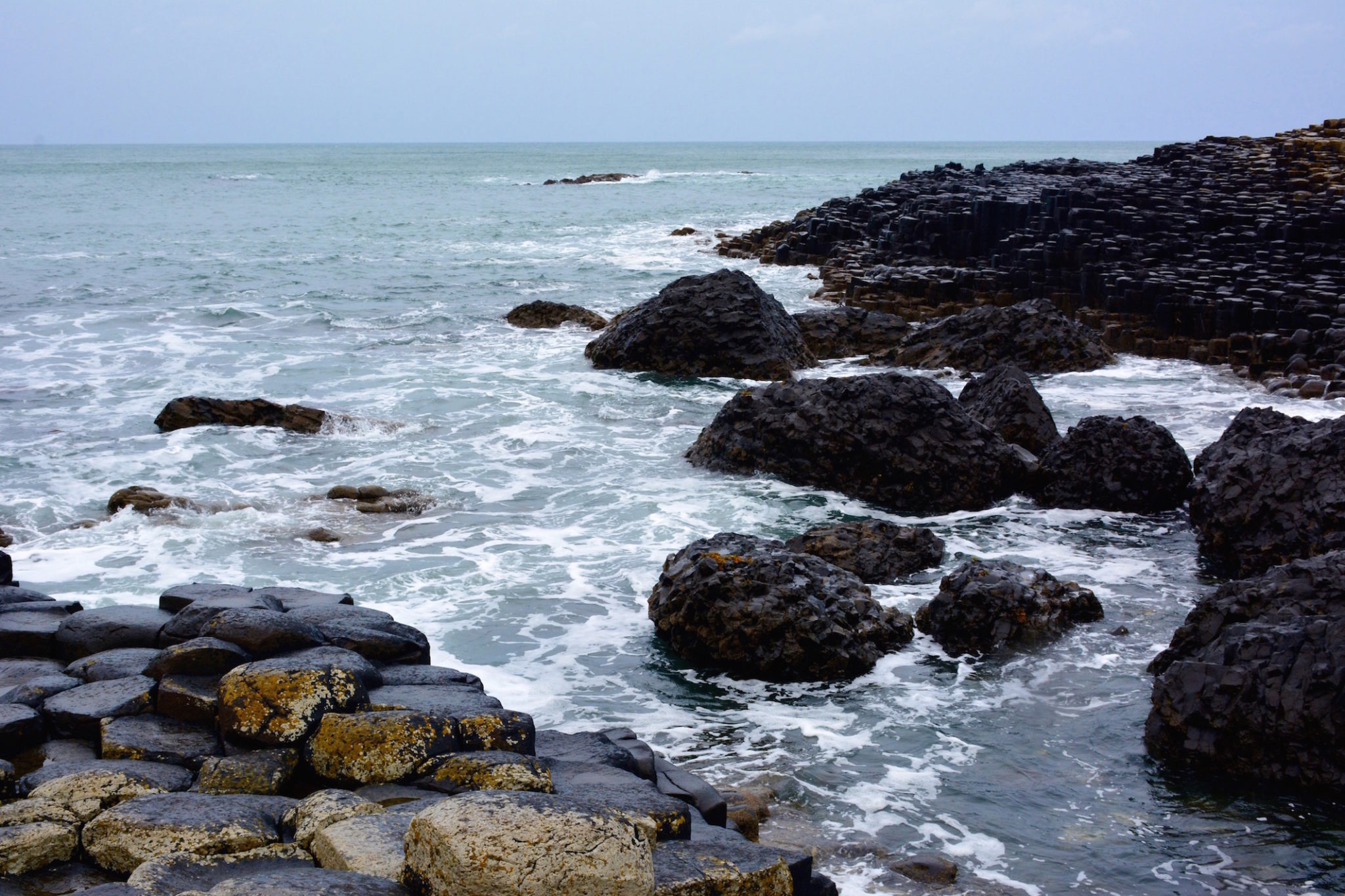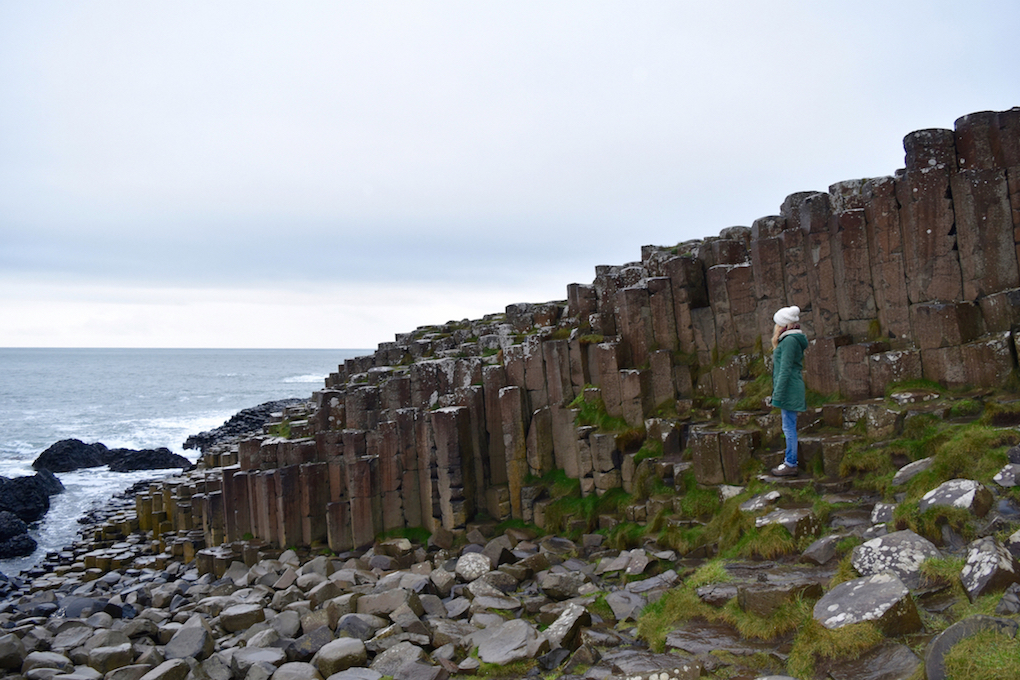 Ballintoy is next on the coastal route and is the filming location of the Iron Islands from Game of Thrones. It's a quick stop for a wander around the harbour and some pretty rock pools.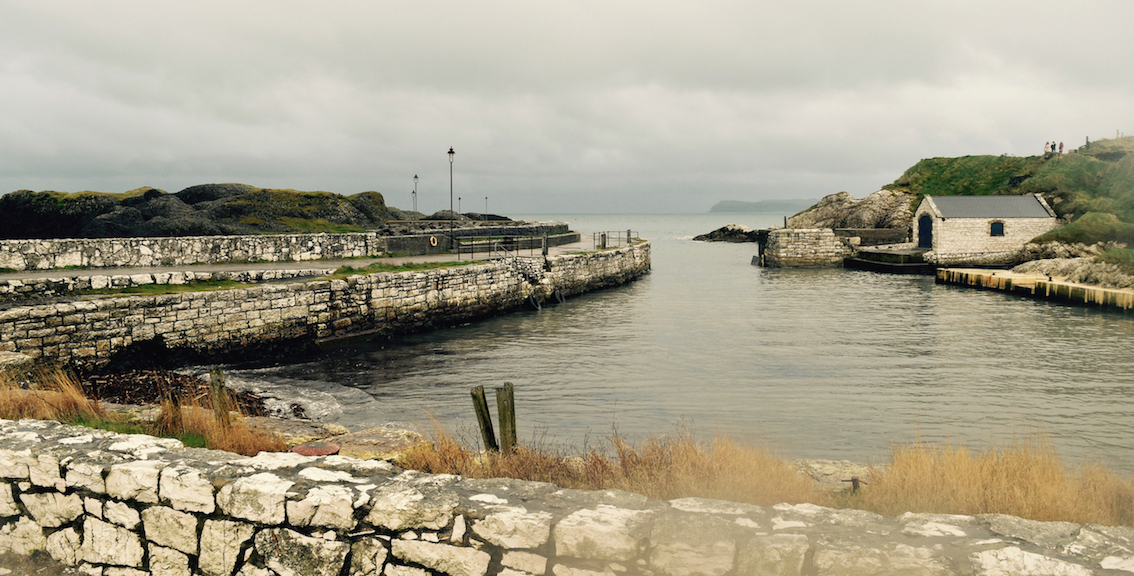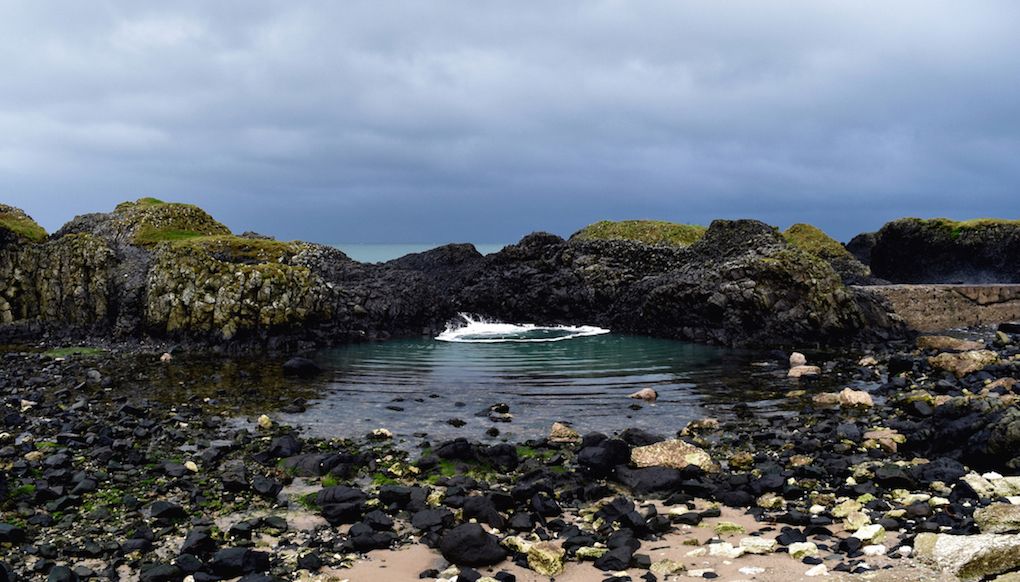 Another iconic landmark is the Carrick–a–Rede Bridge. A rope bridge dating back to 1755! It's a beautiful spot, especially on a sunny day. Unfortunately, both times I've visited it's been very windy with torrential rain, making it slightly more wobbly when crossing the bridge!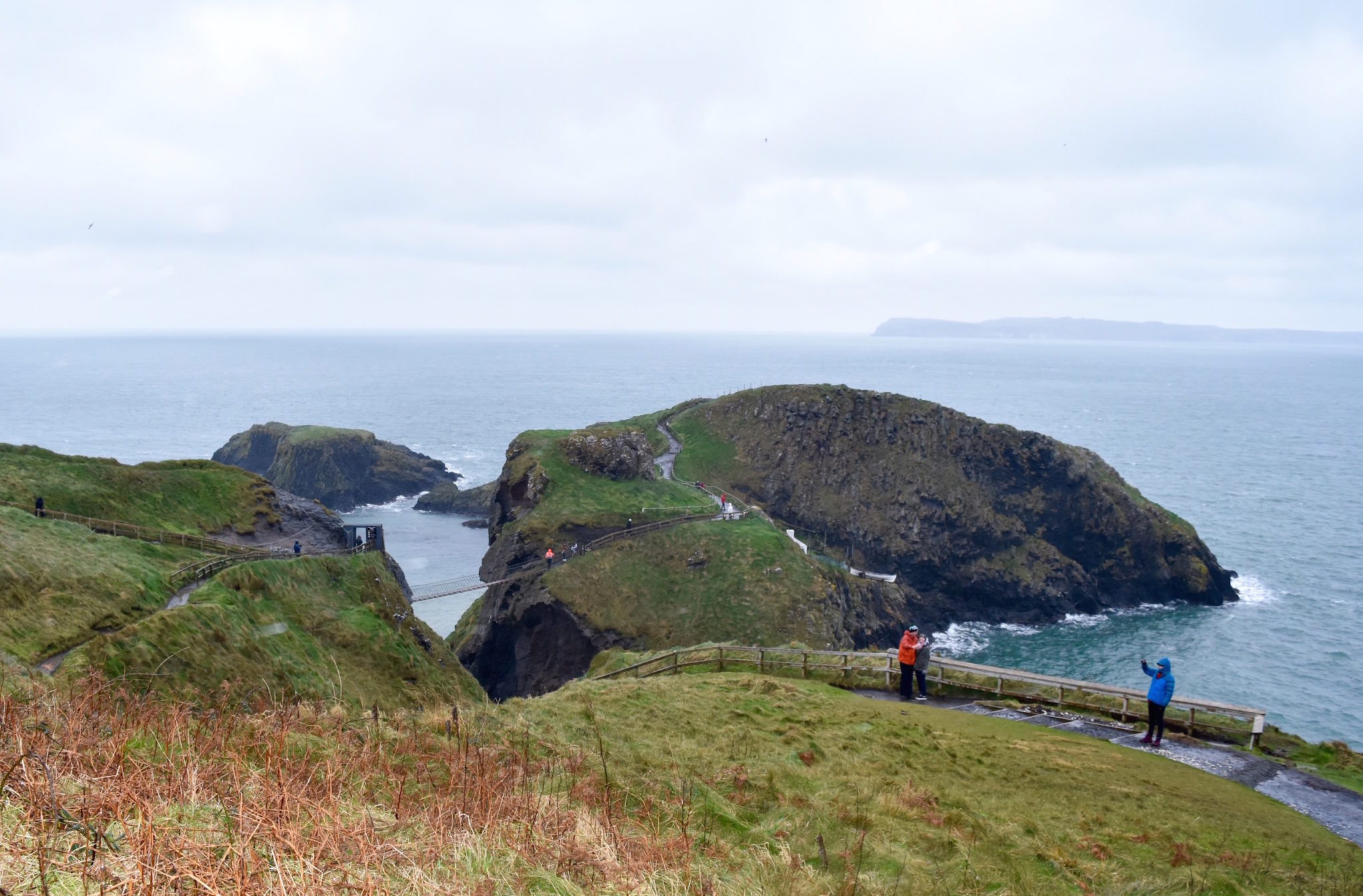 From here you have two choices, follow the coast back round to Belfast, or head inland. I chose the latter and drove to the Dark Hedges, a tree-lined street that has become one of the most photographed spots in Northern Ireland and has also been used as a filming location in Game of Thrones.
County Antrim to Belfast – Day 3
Belfast (Sleep Here)
I was looking forward to spending some more time in Belfast, as I had enjoyed it so much the first time around. This time I stayed in the famous Europa Hotel – the most bombed hotel in Europe! It's a gorgeous hotel and I was lucky enough to be staying in a suite. The hotel has had some famous guests over the years including Sir Bob Geldof, Bill Clinton and Lionel Richie.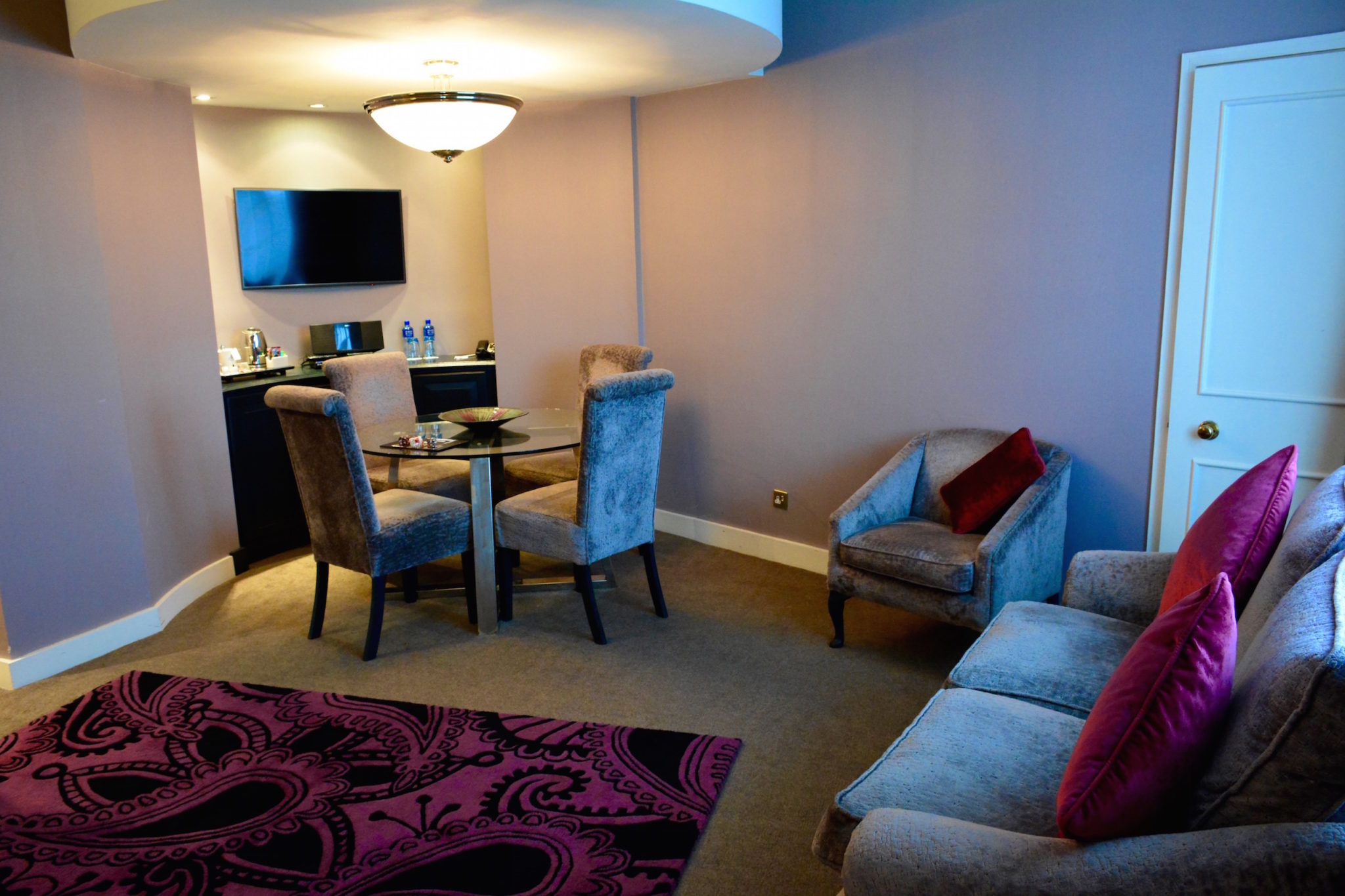 For something more budget-friendly try Vagabonds or ibis Belfast City Centre. Two other really beautiful hotels in the city are the 5-Star Merchant Hotel (go for the cocktails even if you don't stay) and Titanic Hotel Belfast.
Belfast has some excellent restaurants and plenty of things to do, which you can read about in my city guide here. This was to be a fairly short stay in the city for me, and I headed out for dinner to Ox.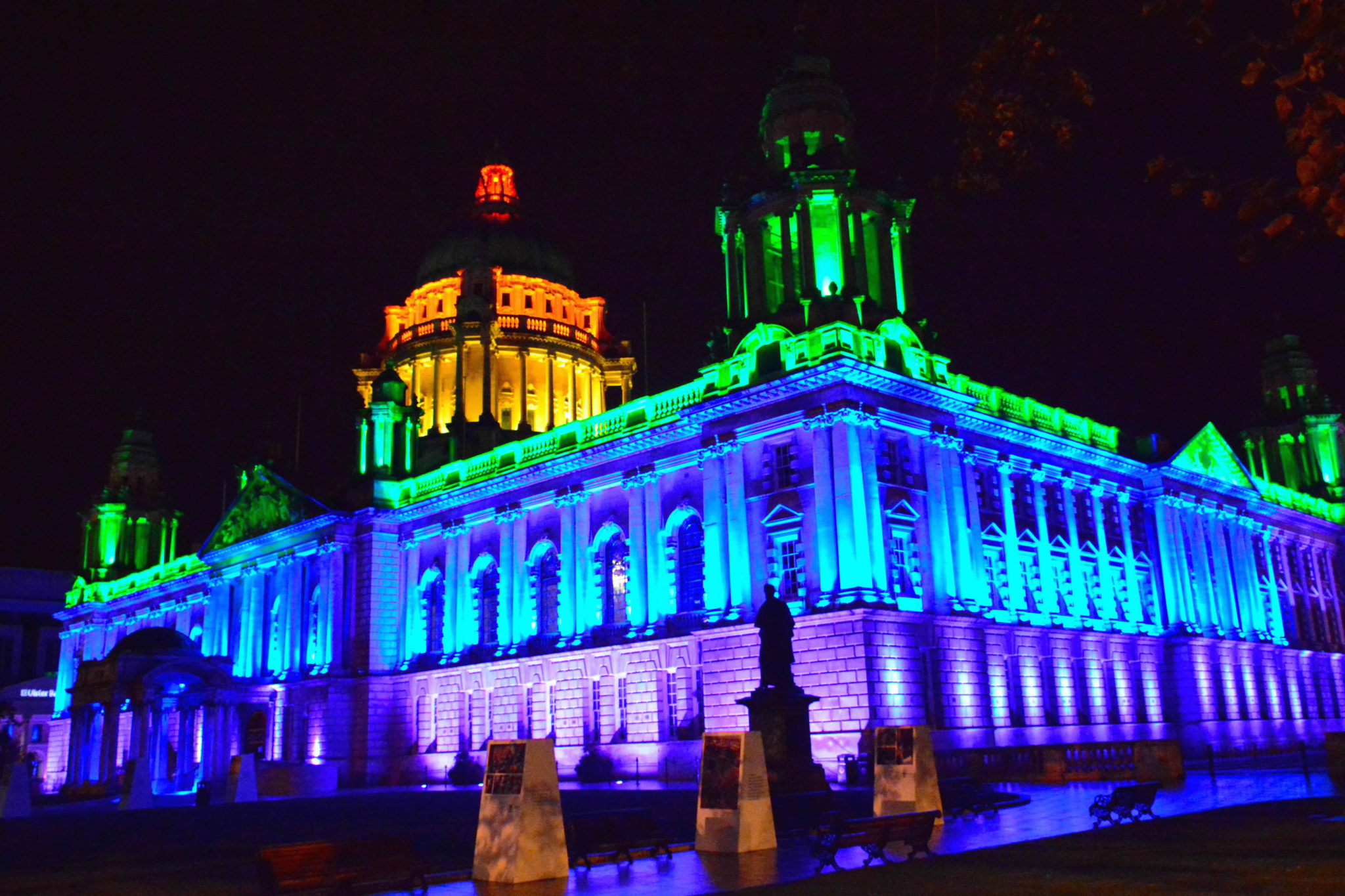 Ox is one of two Michelin star restaurants in Belfast and has an incredible tasting menu with wine pairing which I was very excited to try. The food is seasonal and all locally sourced and I have to say it one was of the best meals I've had. The food combinations were unusual and delicious and the wines to match were wonderful.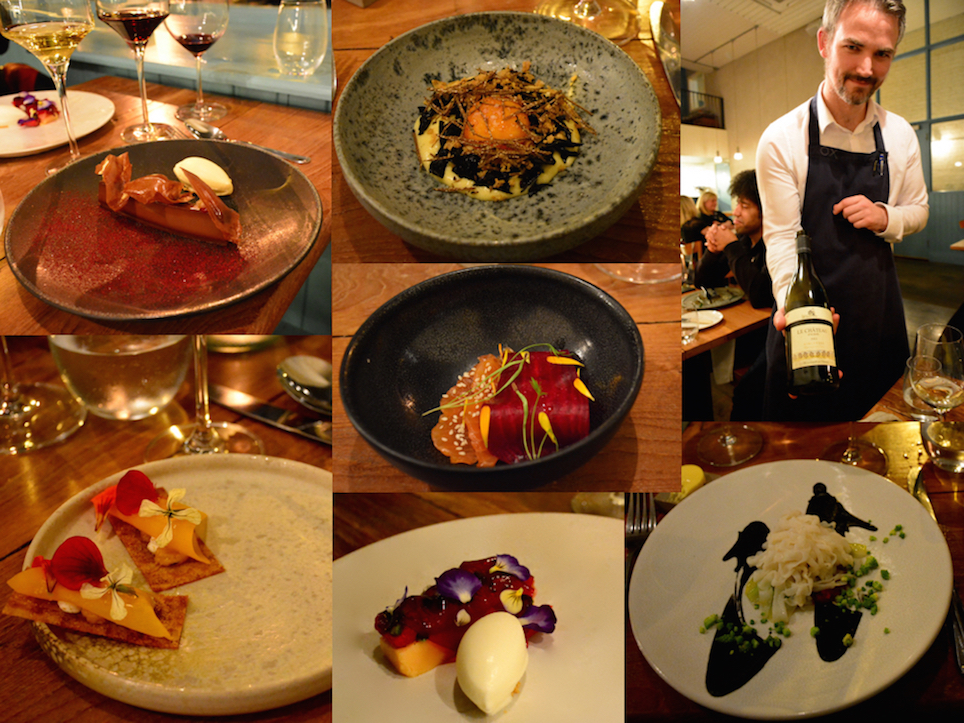 Belfast to County Down – Day 4
Strandford Lough
I left Belfast early the next morning for the final destination of the Northern Ireland road trip: County Down. The scenery here is incredibly beautiful and I drove along the gorgeous Strandford Lough to meet Tracey – the owner of Tracey's Farmhouse Kitchen. Tracey runs a variety of tours across the county, working with local producers and suppliers. I spent the morning at her house learning to make bread with Irish bread expert Fred. He taught me how to make potato bread, soda bread and pancakes.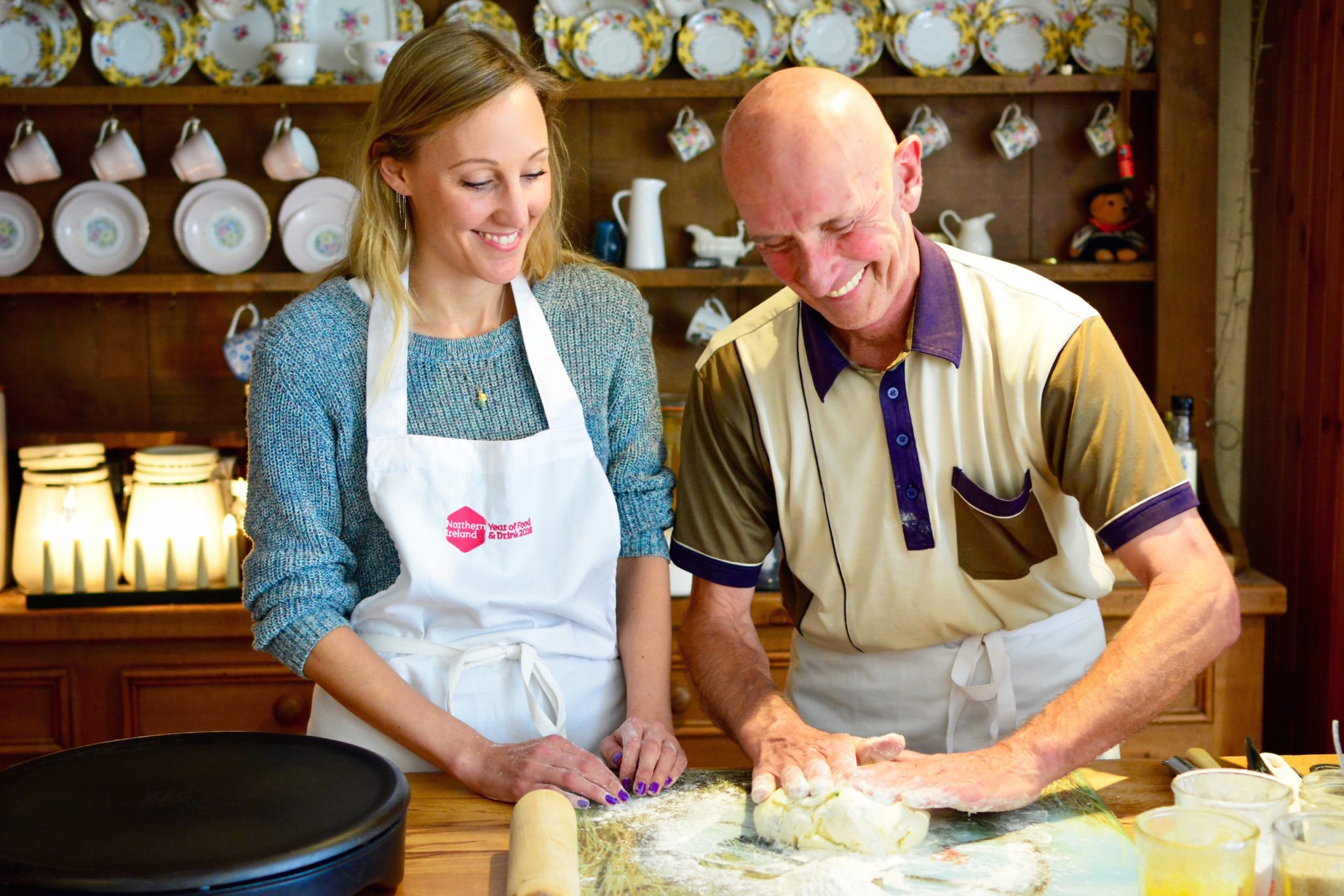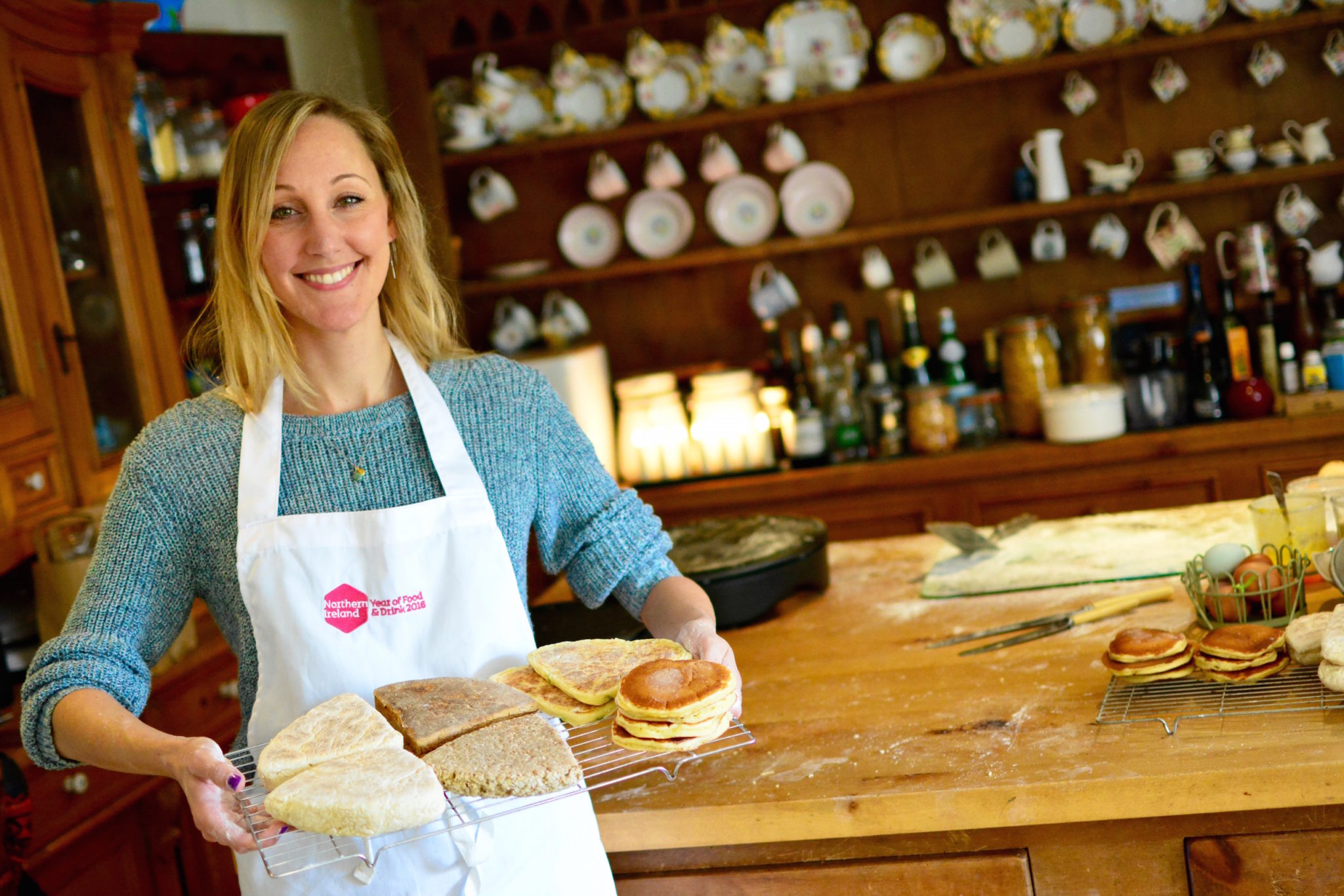 Killyleagh
Then we headed into Killyleagh, a lovely little town on the lough to try some cider. Kilmegan Cider is brewed by a husband and wife team in the beautiful Mournes Mountains of County Down. Tracey offers tours to the brewery, but I was sampling the cider in The Dufferin Arms, along with some delicious local cheese. Killyleagh is also home to the annual Hans Sloane Chocolate & Fine Food Festival, which happened to be on the weekend I was there, held in the grounds of Killyleagh Castle.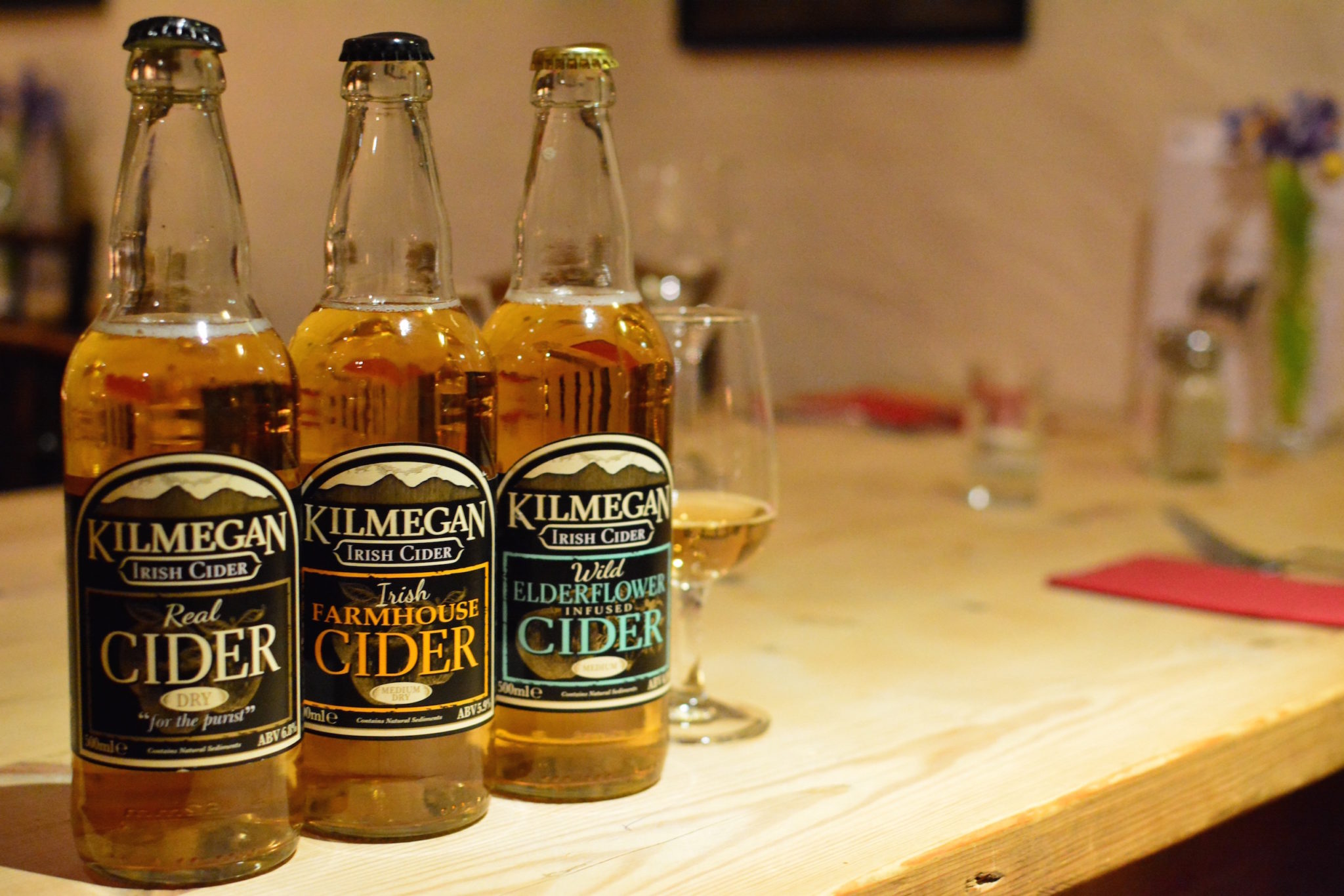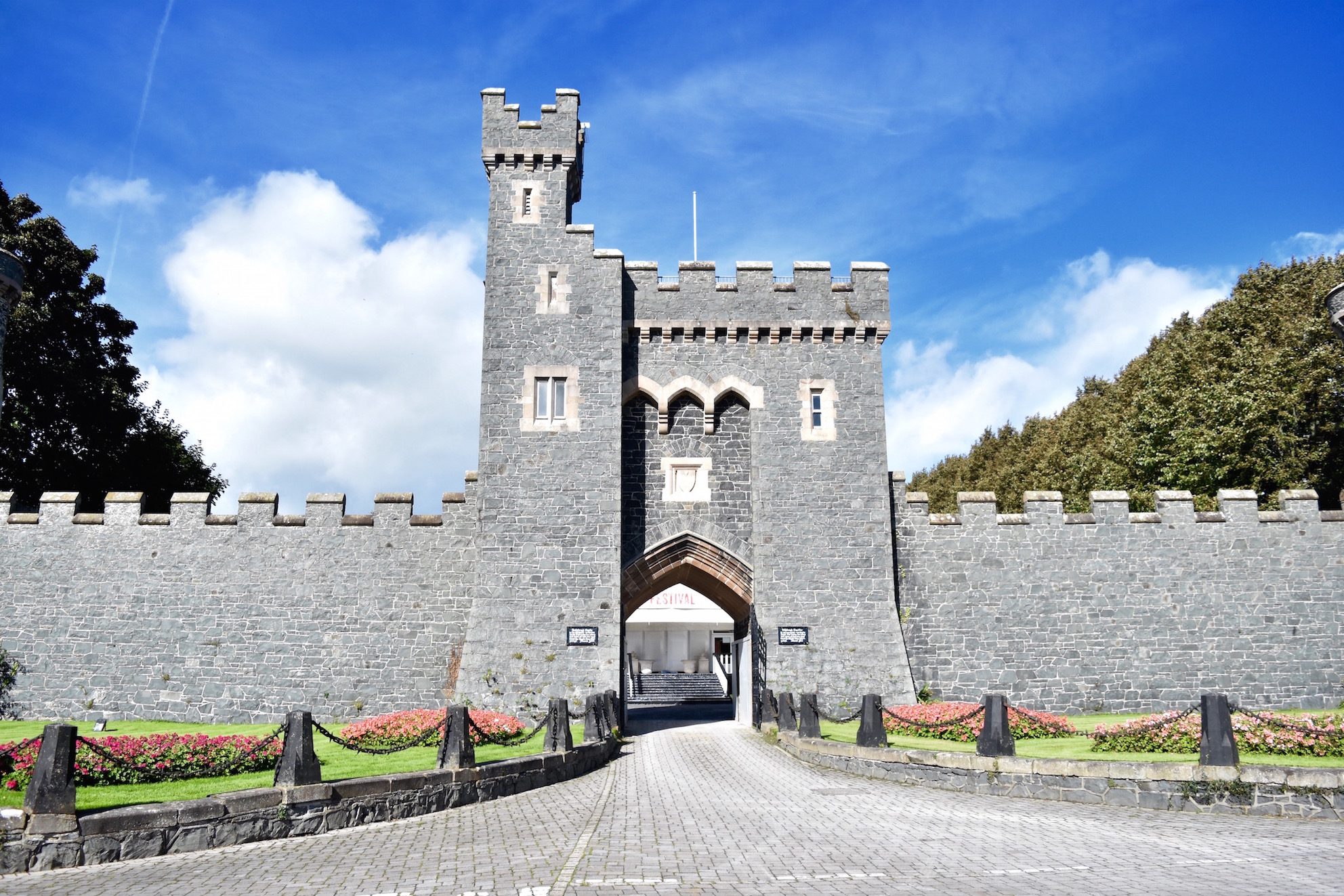 Killough Bay
The next stop of the Northern Ireland road trip was Killough Bay. Here we met French oyster farmer Patrice Bonnargent and his son Luc, who own Killough Oyster Ltd. Patrice took us on his tractor to see where the oysters are farmed and then back to his small factory where the oysters are treated (to kill off any bacteria). Patrice supplies oysters and mussels to restaurants across Europe.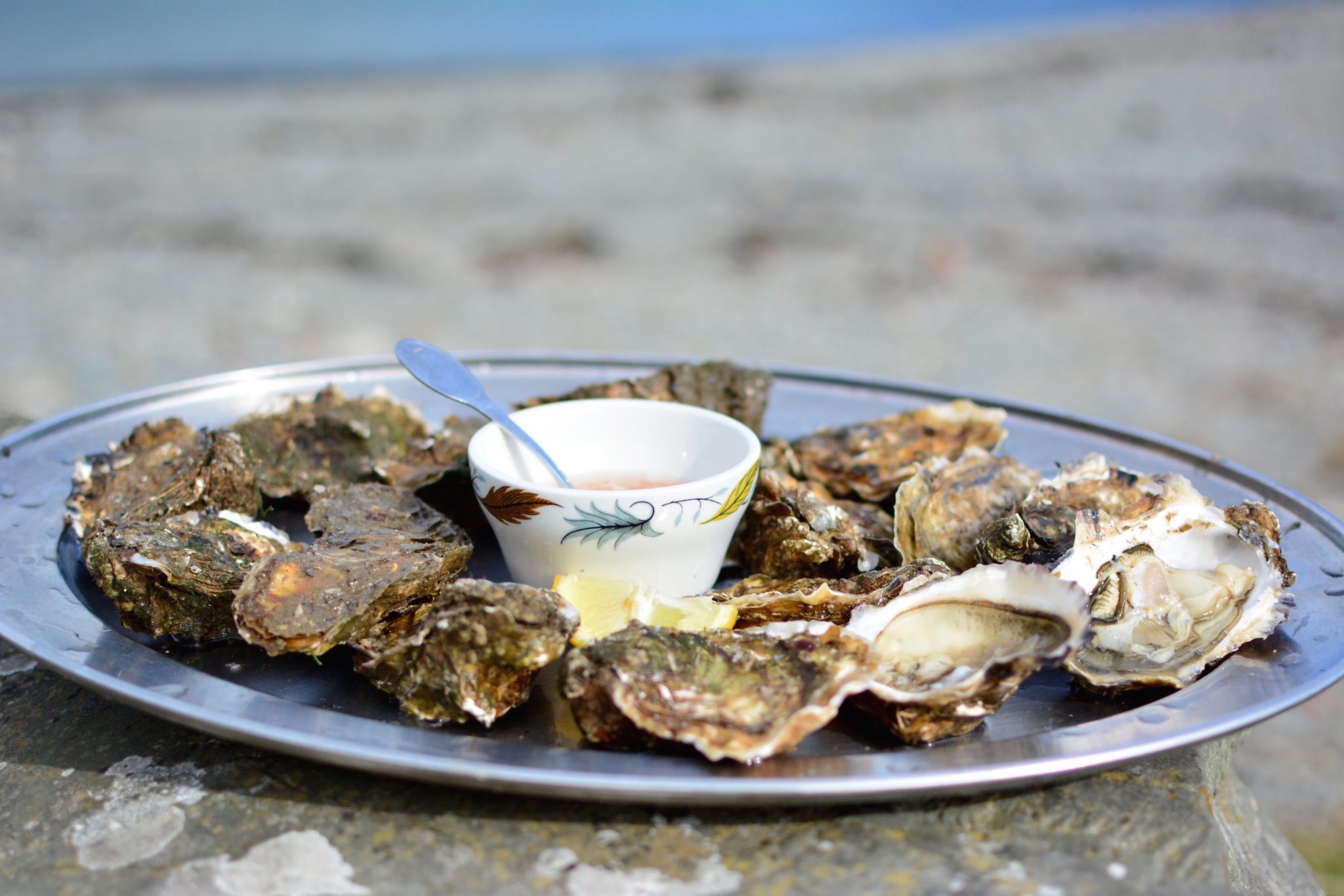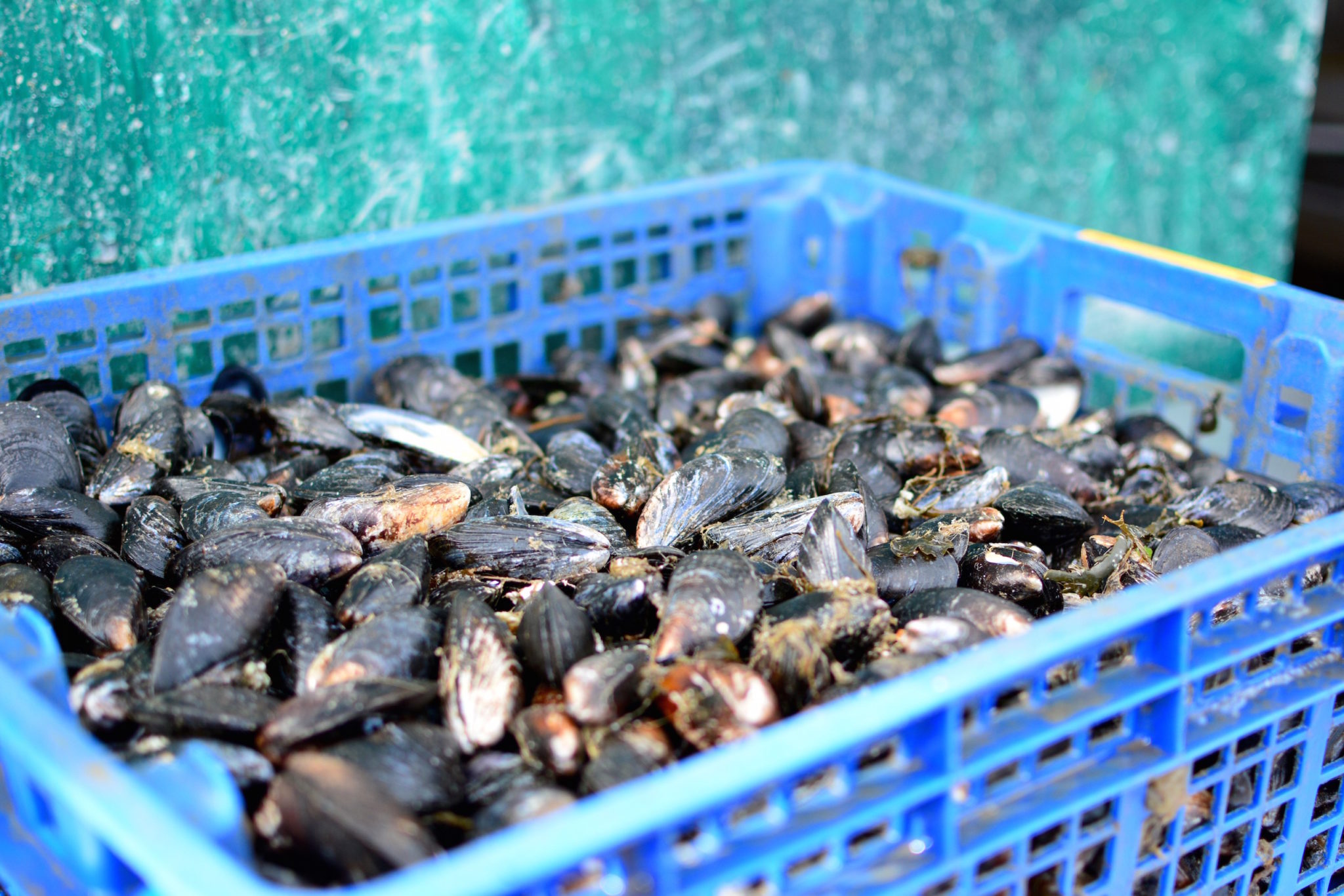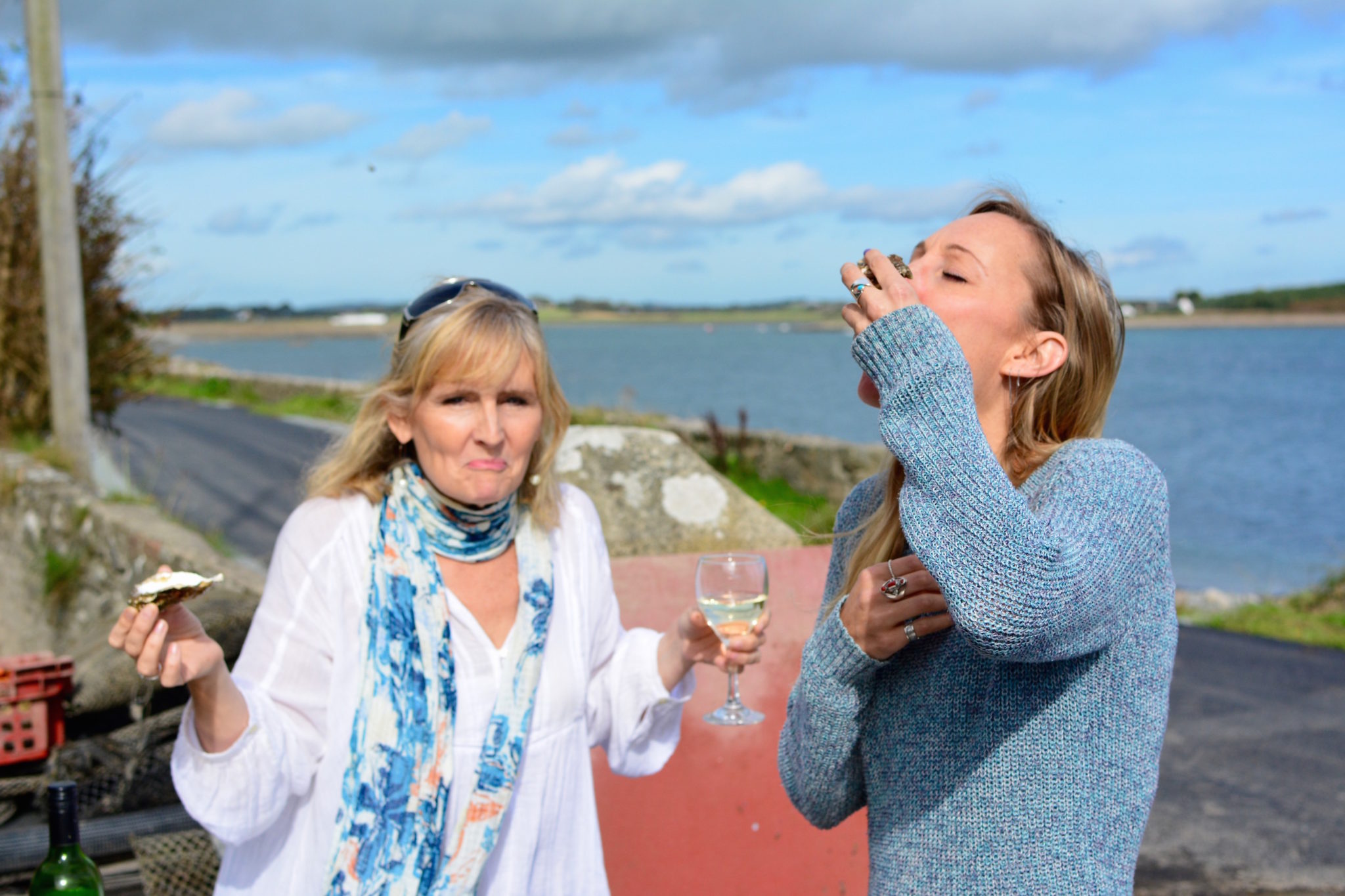 You have the option of spending the night in Country Down, or you can head back to Belfast as I did.
County Down to Belfast – Day 4 / Day 5
Belfast
Spend a full day in Belfast before you leave Northern Ireland (or more if you have time!). There is plenty to do here, including a visit to Titanic Belfast and a Black Taxi Tour. Read the full Belfast city guide here.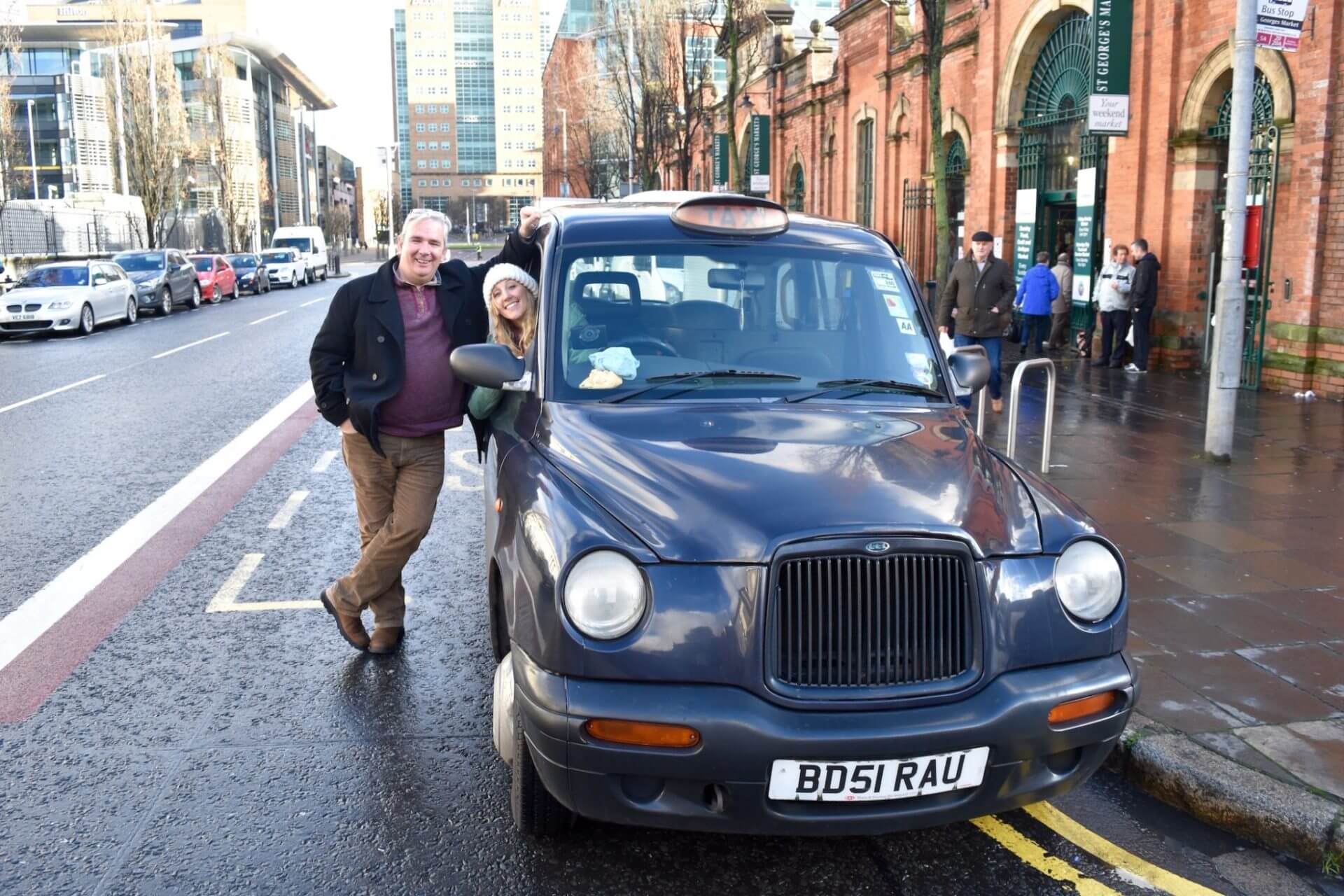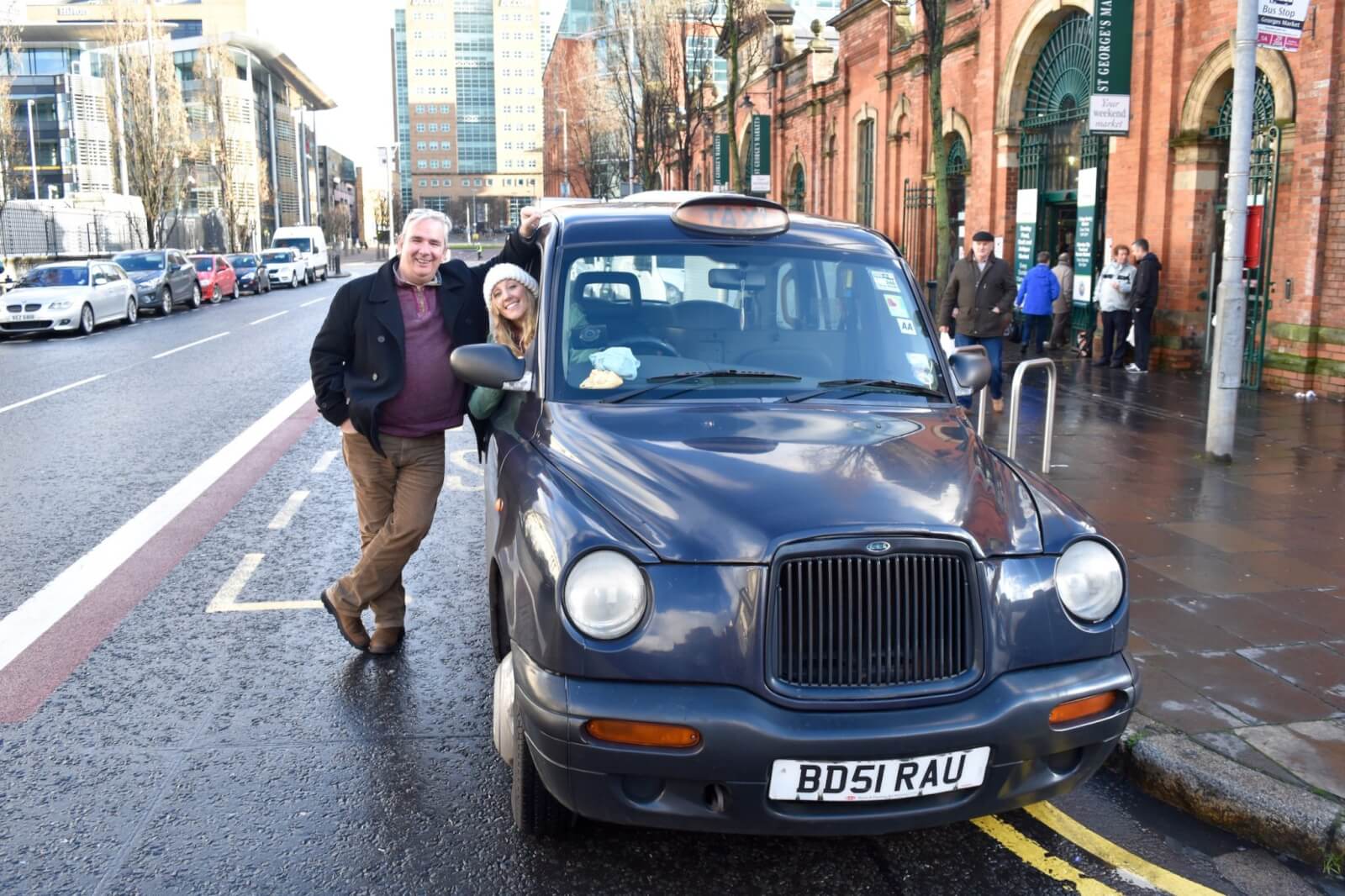 It was a great five day Northern Ireland road trip with some amazing food and gorgeous scenery. If you have the time, I would recommend taking a week to drive the route for a more relaxed trip. The second time around I love Northern Ireland even more than the first and will definitely be back.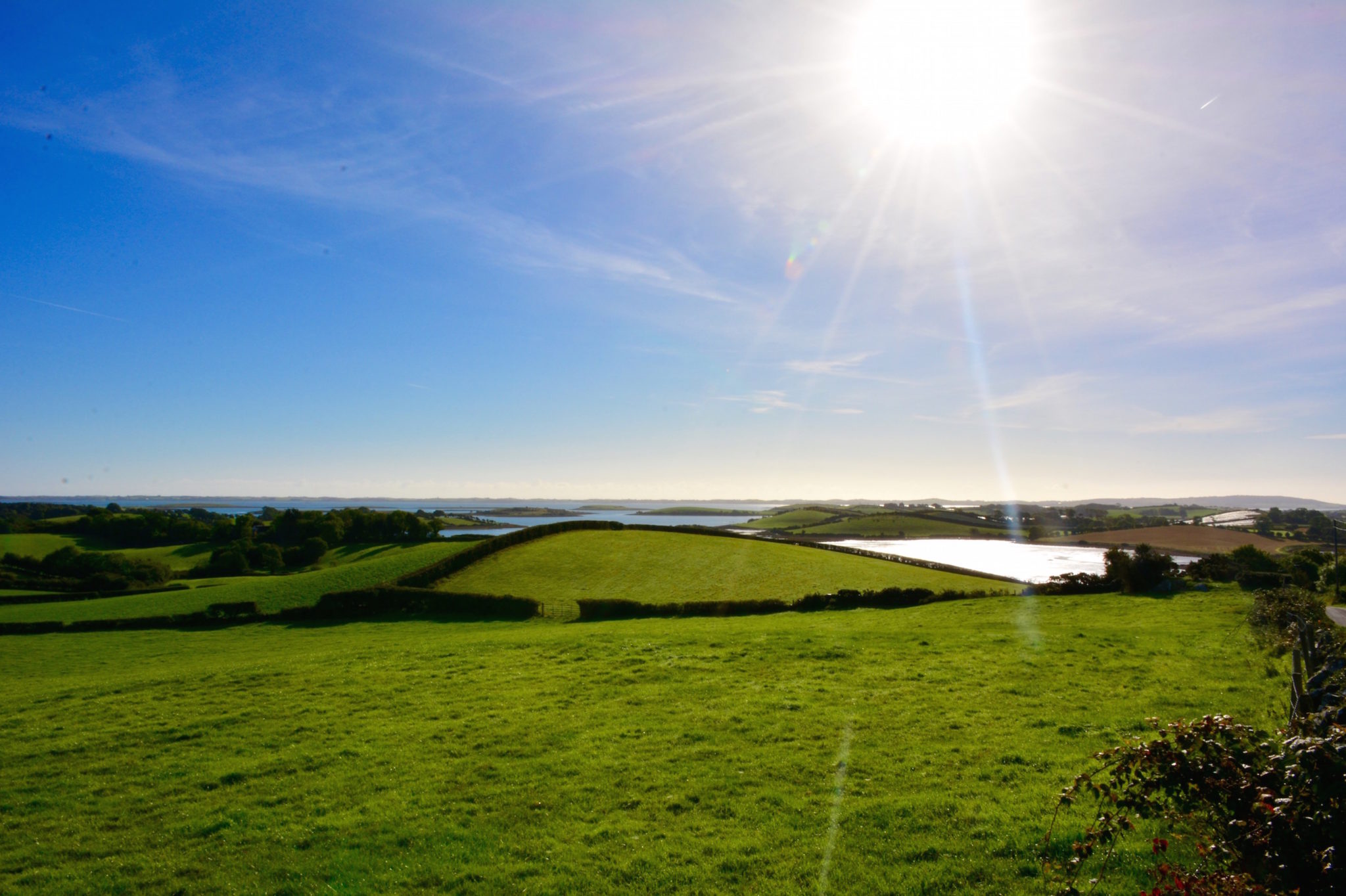 Thanks to Tourism Ireland for hosting A Lovely Planet on the perfect Northern Ireland road trip.
Travelling to Northern Ireland? Check out our guide to Belfast.