I first visited the Whitsundays in 2008, while travelling the east coast of Australia with my sister. A boozy night in Airlie Beach followed by some rough weather conditions meant that I spent my first day in the Whitsunday Islands being sick over the side of our boat. Far from ideal. However, I do remember it being extremely beautiful, despite the bad weather and sickness, and I have been looking forward to returning to the Whitsundays (hopefully with less vomit and more sunshine).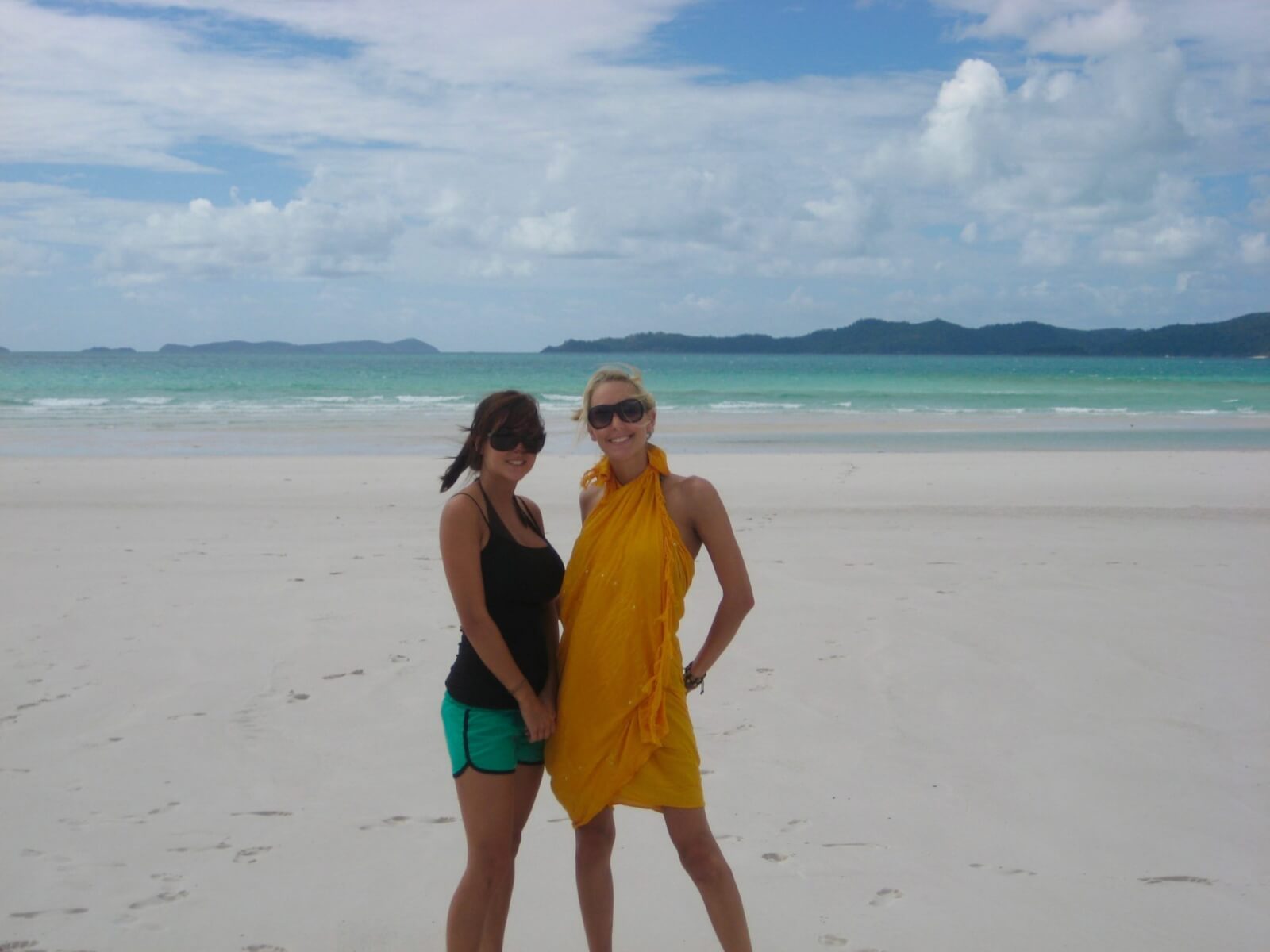 Last month I got that chance. With the Commonwealth Games taking place on the Gold Coast, Tourism Queensland have been showcasing all that the state has to offer. I was lucky enough to receive a press trip invitation to the Whitsundays. So I packed my seasickness tablets and headed to the airport!
How To Get There
There are two airports servicing the Whitsundays; Proserpine, on the mainland, and Hamilton Island. Both have direct flight connections to the major Australian cities. If you're coming from the UK, the easiest route is to fly to Sydney and then up to Proserpine from there. Singapore Airlines/Virgin Australia offers return flights to Proserpine from £860 return in economy via Singapore and Sydney.
What To See & Do In The Whitsundays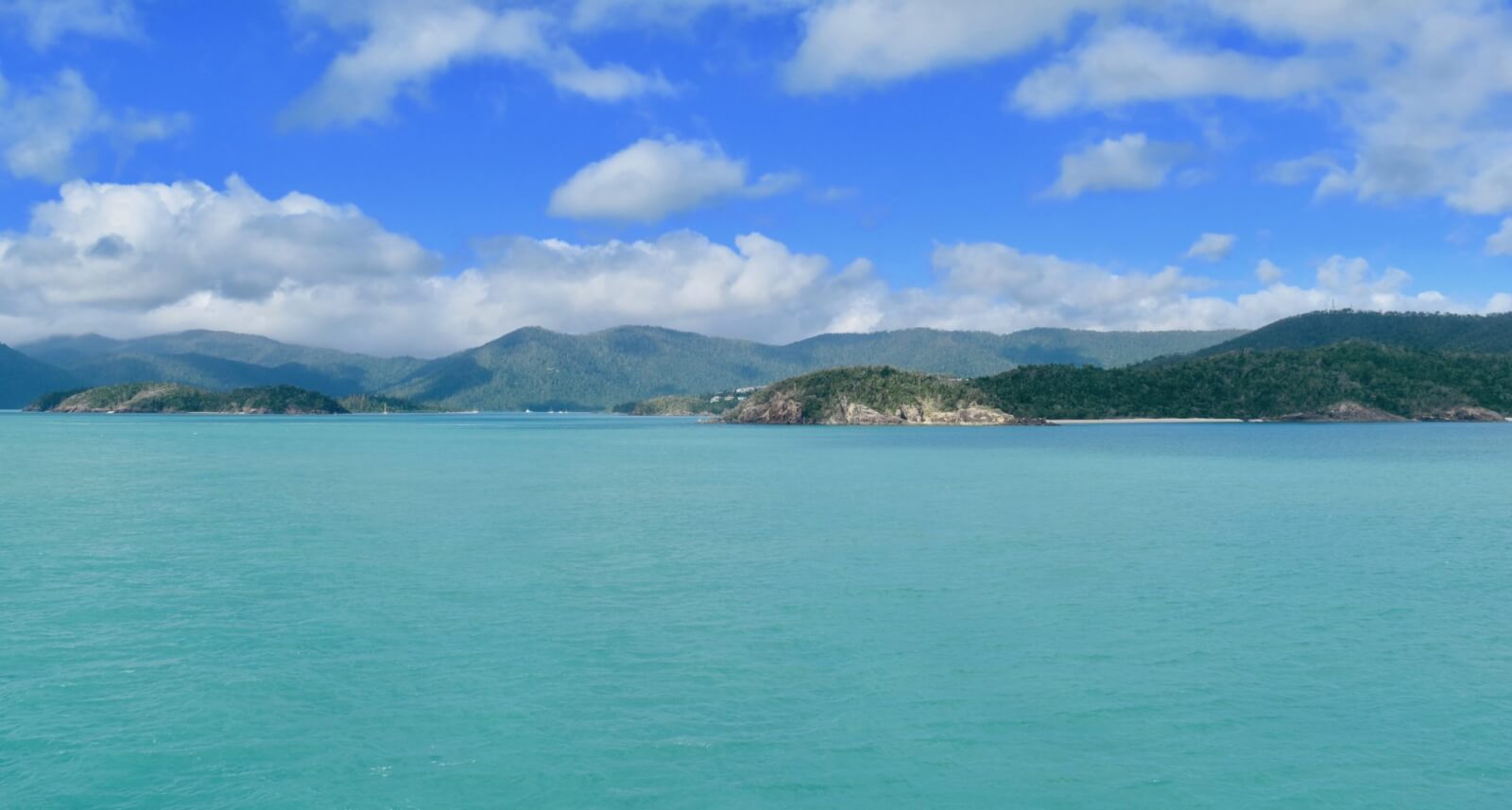 Charter A Yacht / Join A Boat Trip
Many people choose to stay in Airlie Beach or on Hamilton Island, but in my opinion, the best way to explore the Whitsunday Islands is by staying on a boat. There are plenty of options. On my first trip, I joined an organised boat tour, which spent 3 days sailing around the islands. This time, we had a yacht charter, where you hire out an entire boat, with or without a skipper/guide. The latter option is known as 'bareboating' and you're given a full safety briefing prior to departure.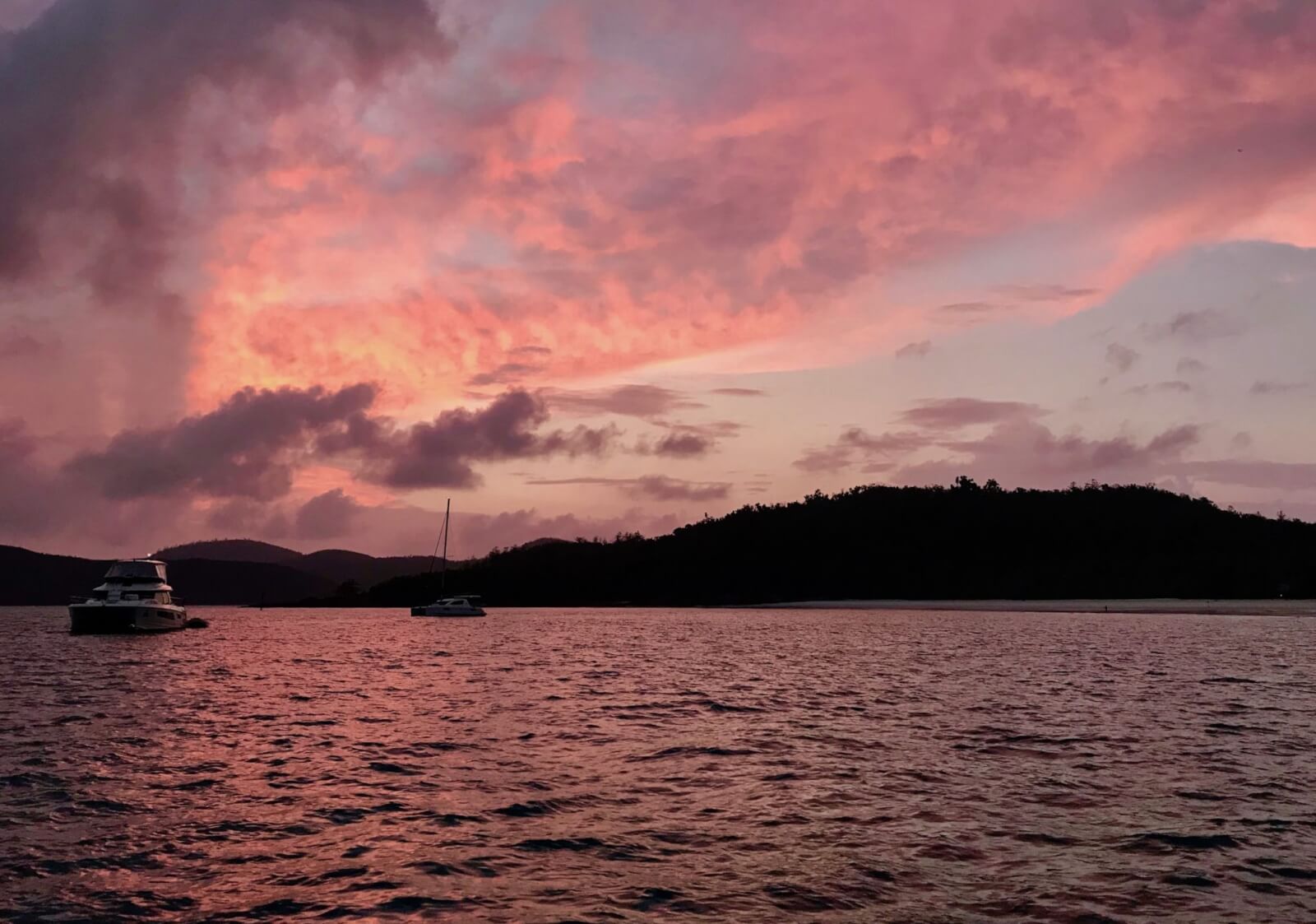 Whitehaven Beach
If you're only going to visit one beach in the Whitsundays, it really should be Whitehaven. The 7km stretch of white silica sand is stunningly beautiful, combine this with the crystal clear turquoise water, and it's no surprise that Whitehaven is often voted the world's best beach. You can sail into the bay and take a tender to shore or camp overnight on Whitsunday Island.
Dive Or Snorkel The Great Barrier Reef
The Great Barrier Reef is the largest coral reef system in the world and is even visible from space! The 74 Whitsunday Islands are located in the central section of the reef. The snorkelling and diving are incredible, with giant Maori wrasse, grouper, turtles, incredible corals, sea stars and reef sharks (they are small and won't eat you, hopefully). In the summer season, it's advised that you wear a stinger suit (essentially a morph suit), which is not exactly attractive but will protect you from Irukandji jellyfish.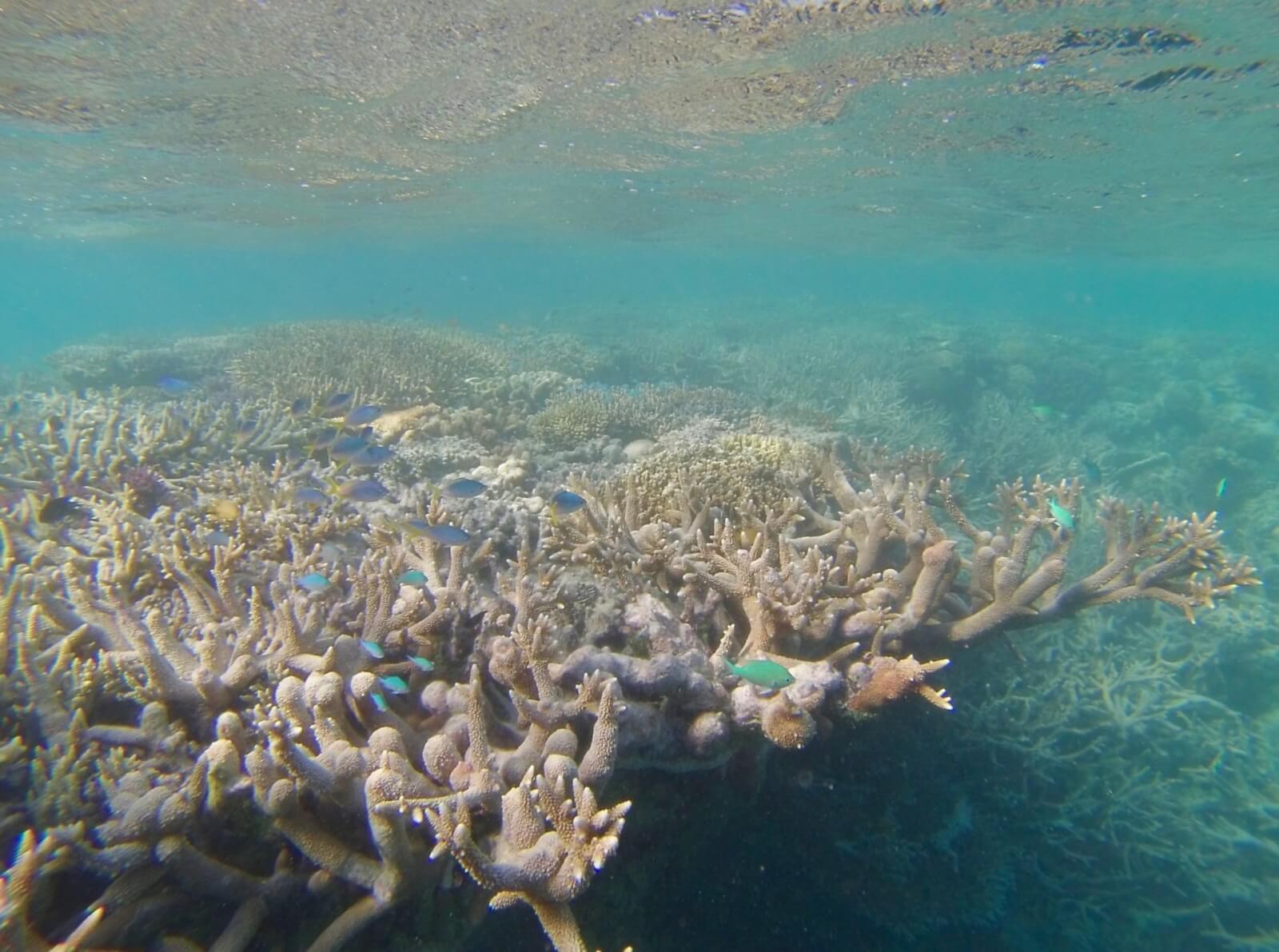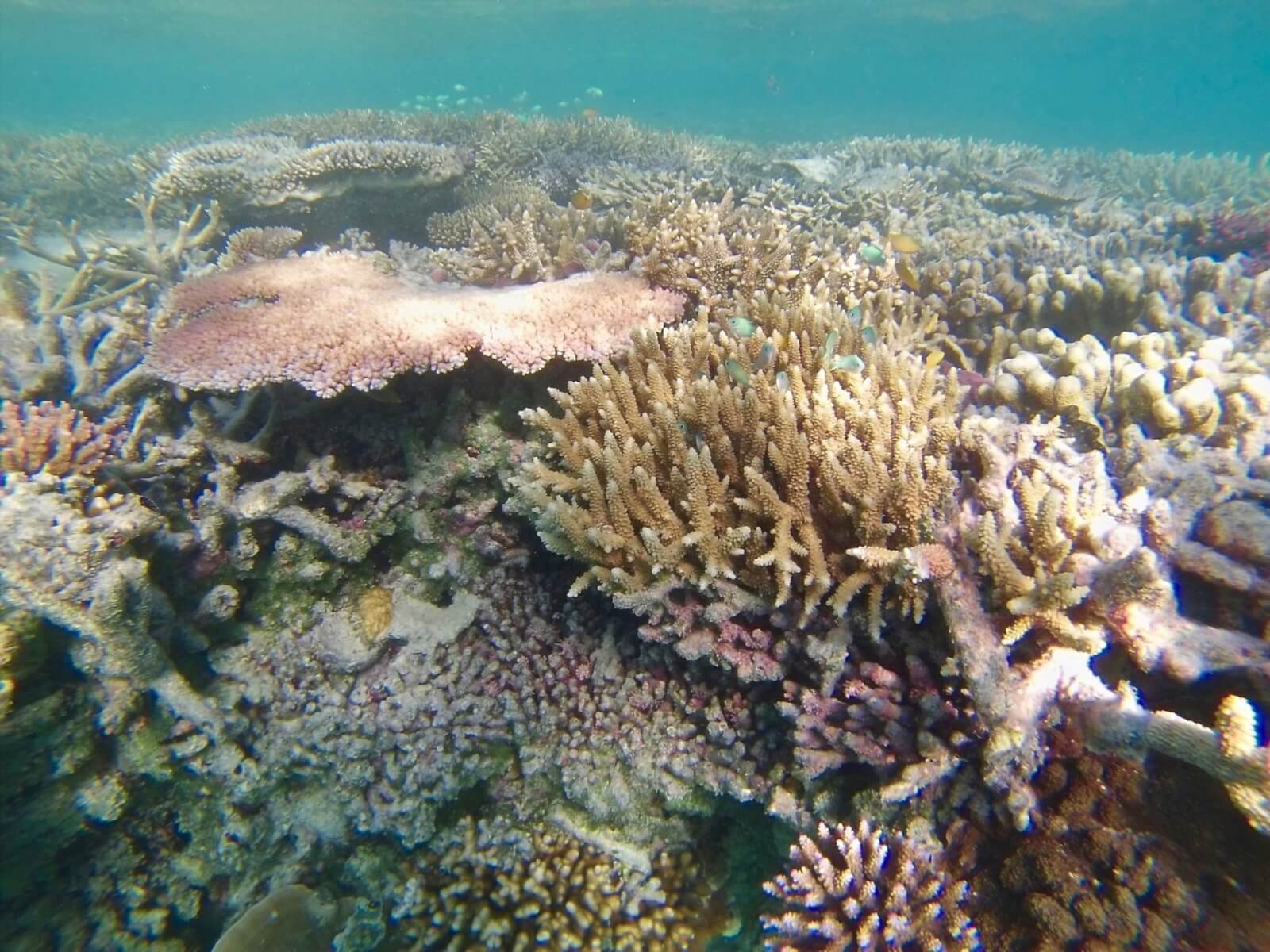 Airlie Beach
As mentioned, I spent a very drunken night in Airlie Beach on my first visit to the Whitsundays and the town is famous for its late-night bars and clubs. However, it also has a lovely harbour and some really nice restaurants if you're not after the party scene. We had a couple of great meals at Hemingway's restaurant and newly opened Northerlies. Definitely recommended!
Most boats leave from Airlie Beach, and you can stay on the mainland and take day trips to the islands. Accommodation here is much more affordable than on Hamilton Island.
Hamilton Island
Hamilton Island is a very glamorous spot with some high-end hotels. A favourite with celebrities, there are lots of fancy restaurants, as well as a great bakery which has delicious pies. Yum! For those who don't want to sleep on a boat (or camp), this is one of the best places to stay in terms of access to the other islands and the reef.
Reef Sleep
For something a bit different, try Reef Sleep. This involves spending the night in a swag (tent) on a pontoon, way out in Hardy Reef. Heart Pontoon is 39 nautical miles from shore and the stargazing here is incredible, possibly the clearest skies I've seen (and I've been to the dark sky reserve in NZ!). As the sun goes down the reef comes alive and a number of different fish come to feed around the pontoon.
You can also visit the pontoon on a day trip and go diving and snorkelling. And if you don't fancy getting wet, there is a semi-submarine and an underwater observatory.
Heart Reef
One of the most photographed spots in the Whitsundays, Heart Reef is a beautiful coral naturally formed in the shape of a heart. The best way to see the reef is by helicopter or seaplane; it is protected so snorkelling and diving are not allowed.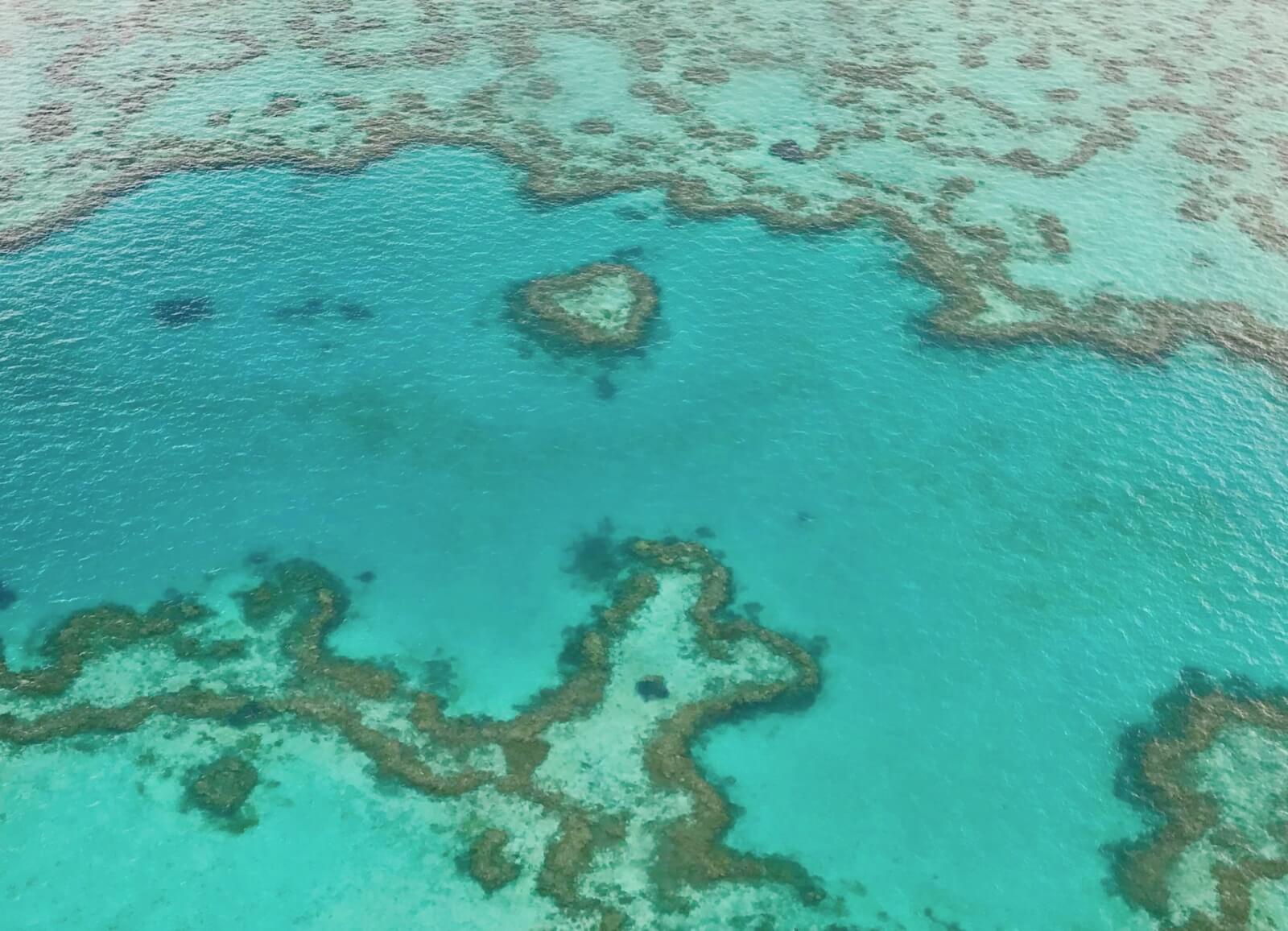 Where To Stay
A 2 bedroom apartment at Mantra Boathouse in Airlie Beach costs from £168 ($309 AUD) per night.
Reef Sleep costs from £271 ($499pp AUD) for two people sharing a swag. This includes two lunches, dinner and breakfast, as well as snorkelling equipment and access to the underwater observatory and semi-submarine.
#GoBareBoating costs from £223 ($409 AUD) per day for a 4 berth sailing boat (based on a 7-night charter). The cost for a sail guide is approx. £191 ($350 AUD) for a 24 hour period. Hosts can be hired to take care of the meal preparation for your boat, and cost approx. £109 ($200 AUD) per day.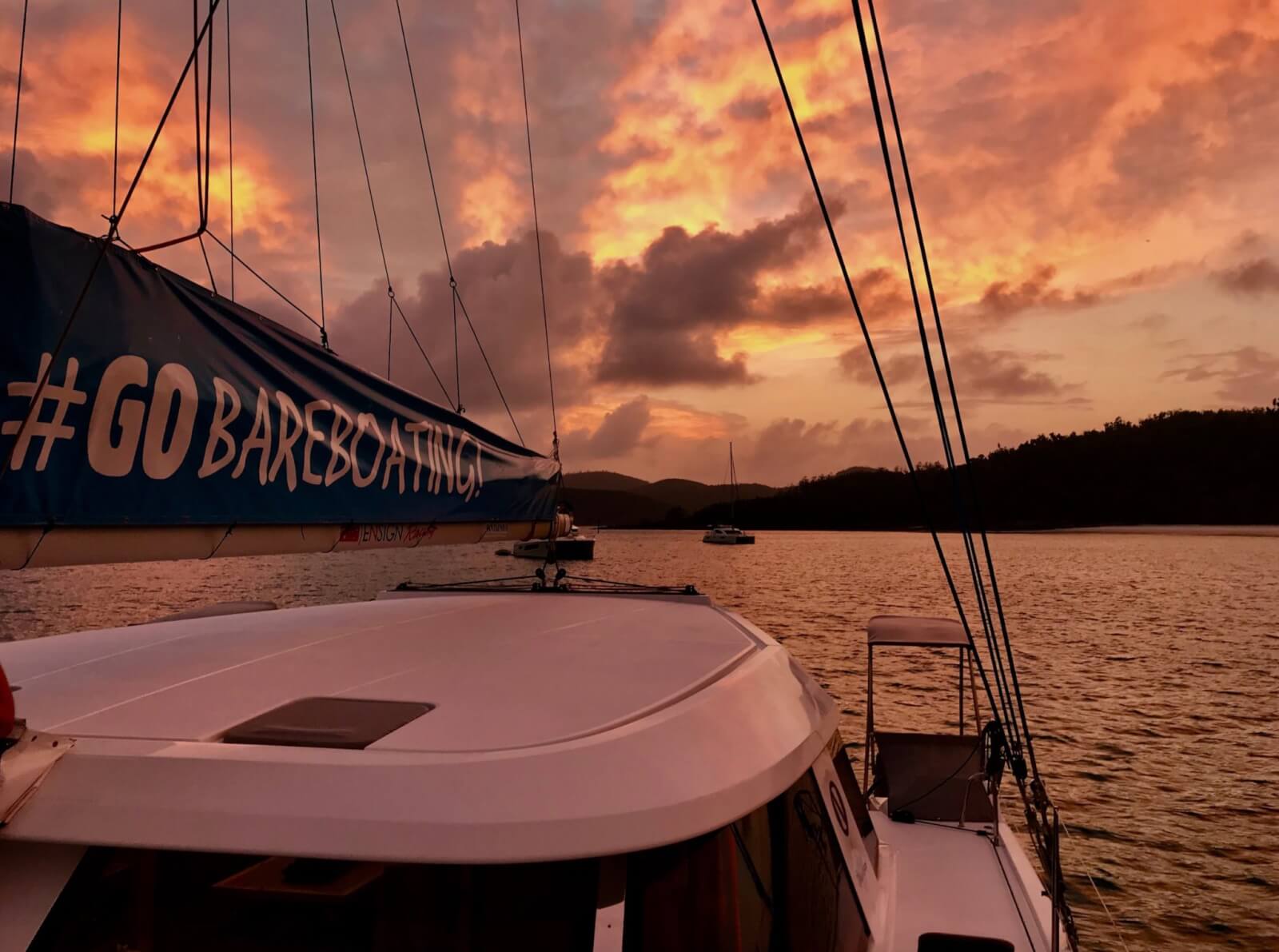 Thank you to Tourism Queensland for hosting A Lovely Planet.