After a whirlwind year, we are back in Sydney and I thought it was about time for a life update, seeing as the last one was over a year ago. A lot has happened in the last 18 months, and I can't believe how fast the time has gone since we left Sydney in May 2018. So I wanted to write a little recap and also tell you about our plans for the year ahead… or as we like to call it the year of the honeymoon!
Travels – May 2018 to Jan 2019
In May last year, we packed up our backpacks, left our house in Sydney and went off on a 9 month adventure across the globe. It wasn't the most conventional route, but we decided to visit places we both really wanted to see, even if they weren't that close to one another.
First, it was back to Europe, where we celebrated the marriages of 6 of our friends. We spent 3 months in Europe, road tripping around Italy in Enrico's parents' motor home, enjoying family holidays in France and Greece, and exploring sauna culture and meeting wild bears in Finland.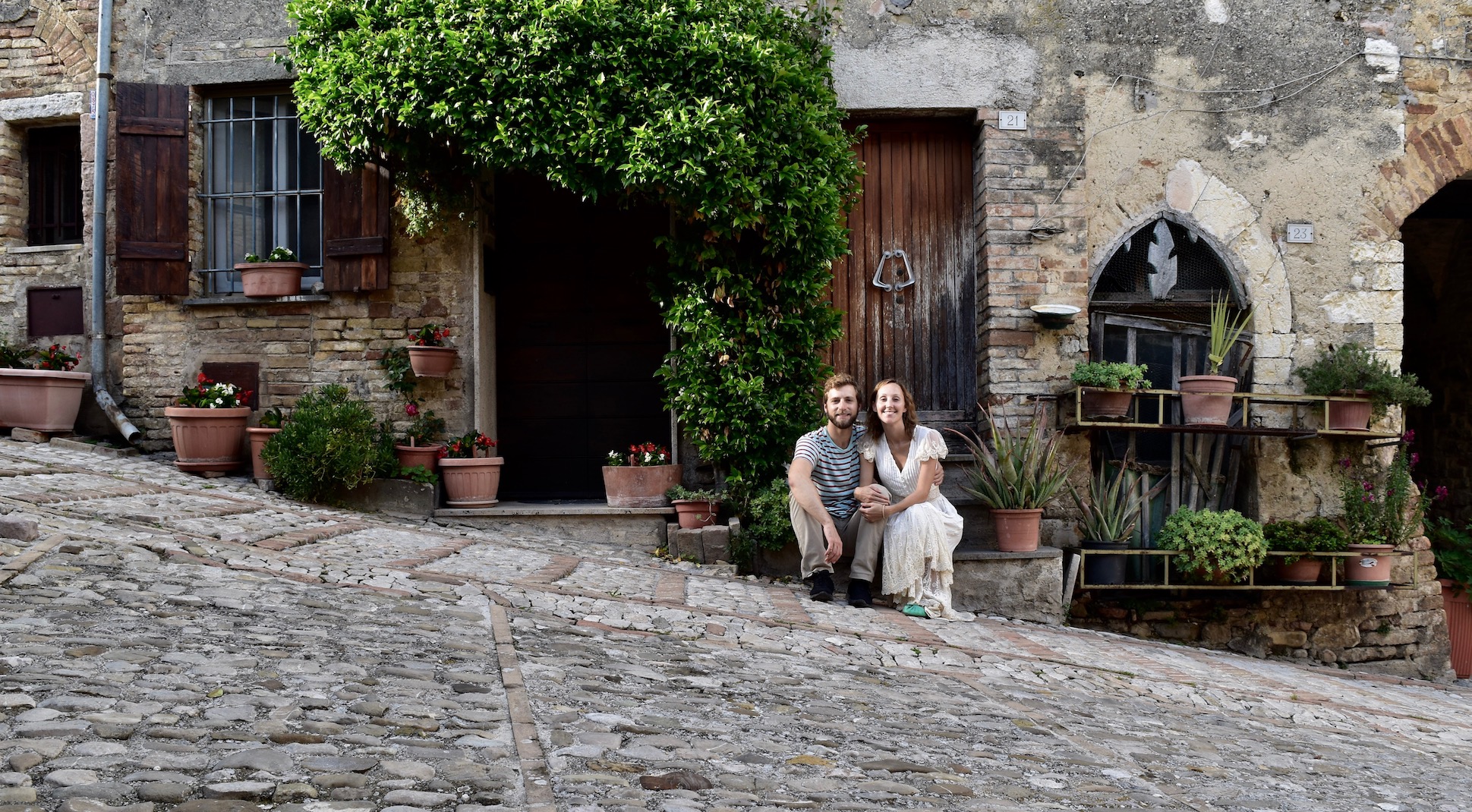 We then visited Singapore, where we ate as much as we could at the hawker centres, before spending the next few months island-hopping around the South Pacific.
After a brief stop in California, we made our way to Mexico and travelled coast to coast from Sayulita in the west to the Yucatan in the east, and we then spent Christmas in Cuba with my parents.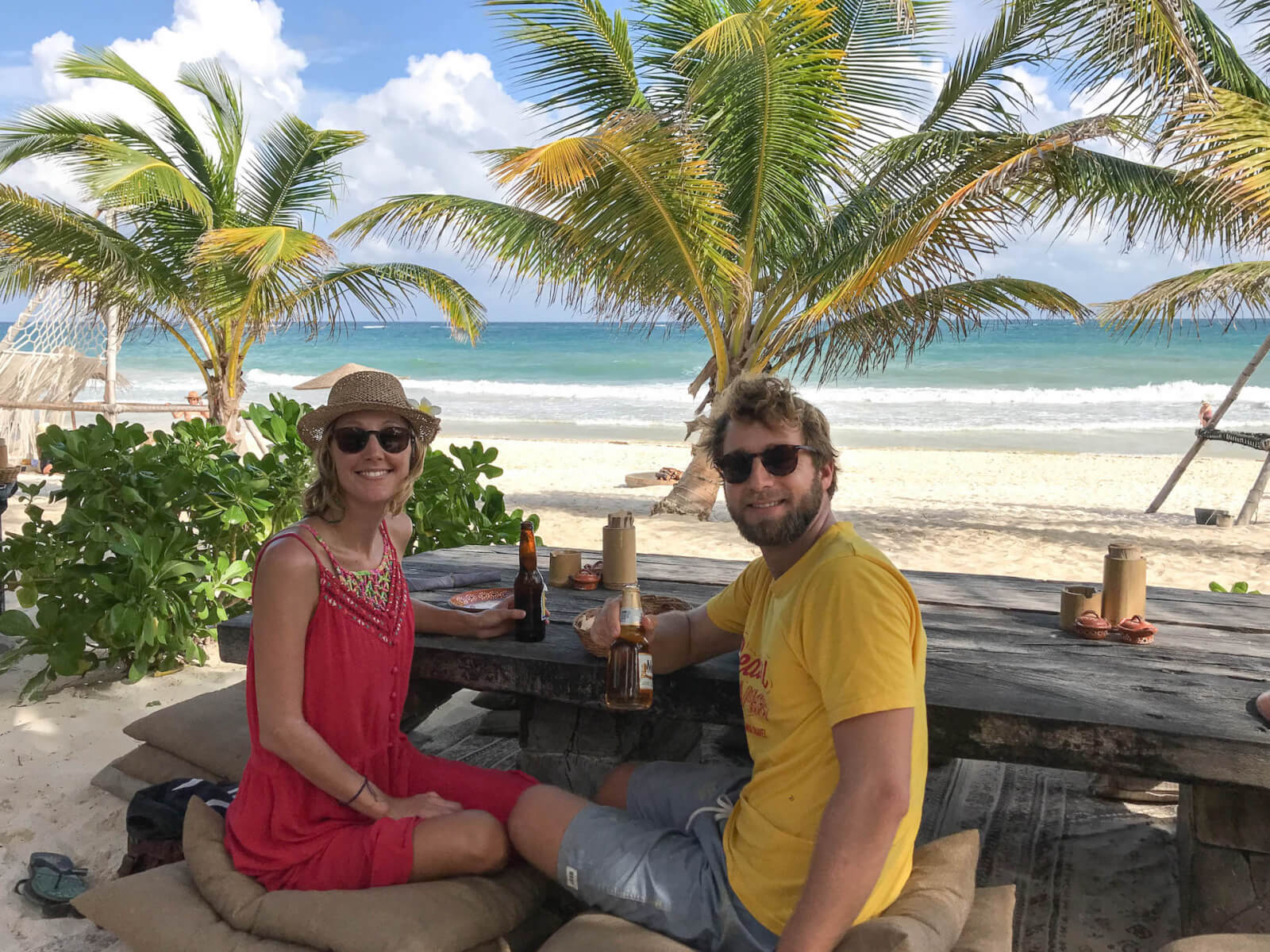 A the end of the trip, we flew to Italy and celebrated New Year's Eve with both our families in Treviso, Enrico's home town.  On New Year's Day Enrico took us to Asolo, a beautiful village in the hills. While we were there, he took me up to the castle to a gorgeous lookout and asked me to marry him. Of course, I said yes, and the wedding planning commenced!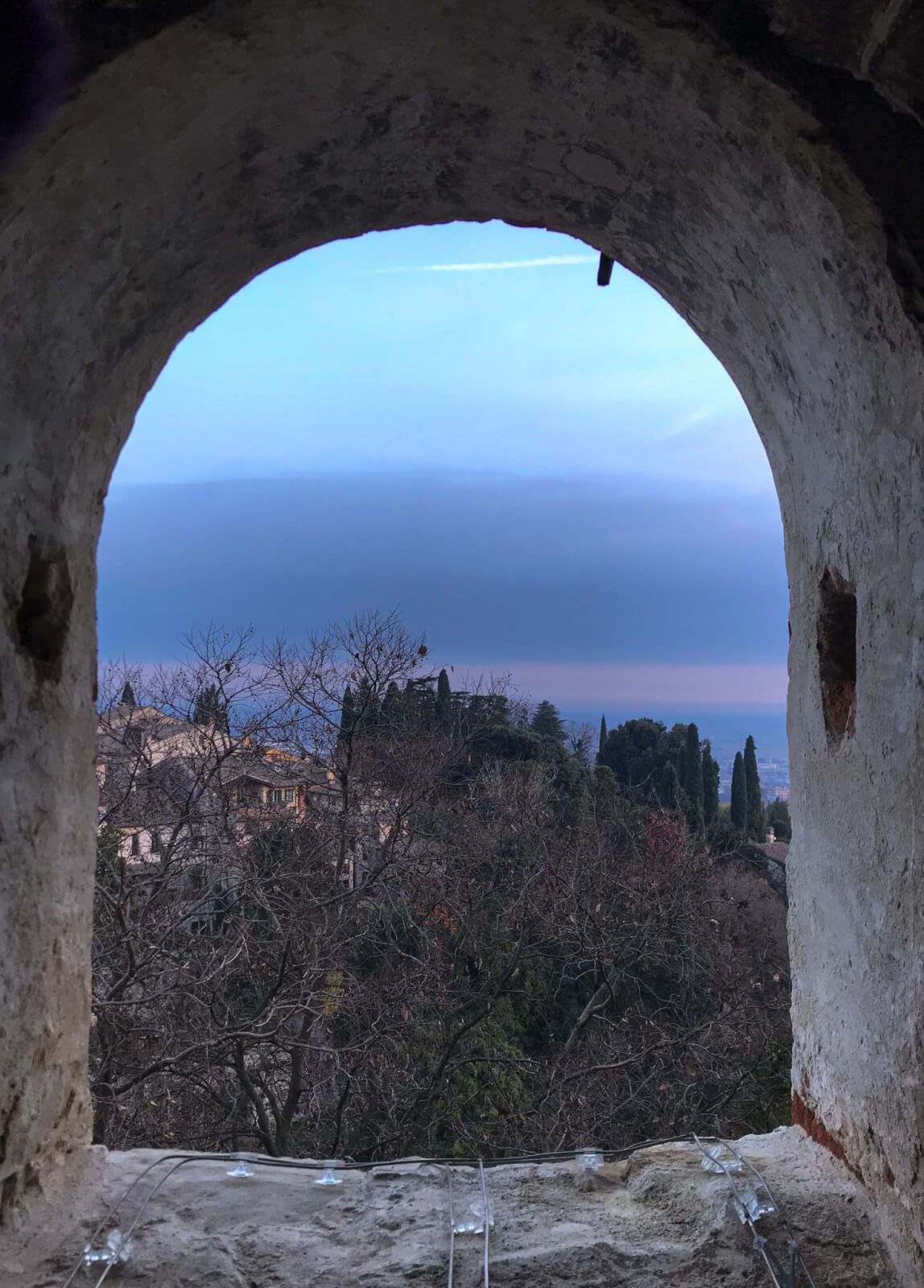 Wedding Planning
We wanted to get married in Italy, in the European summer and decided to just go for it and do it this year. During our Italian road trip in 2018, Enrico had taken me to a gorgeous place in Valdobiaddene, (where Prosecco is made), called Osteria Senz'osta, and I was keen to have the wedding there. Unfortunately, it wasn't really set up for weddings, so we decided to look for something similar in the same area, not far from his family home.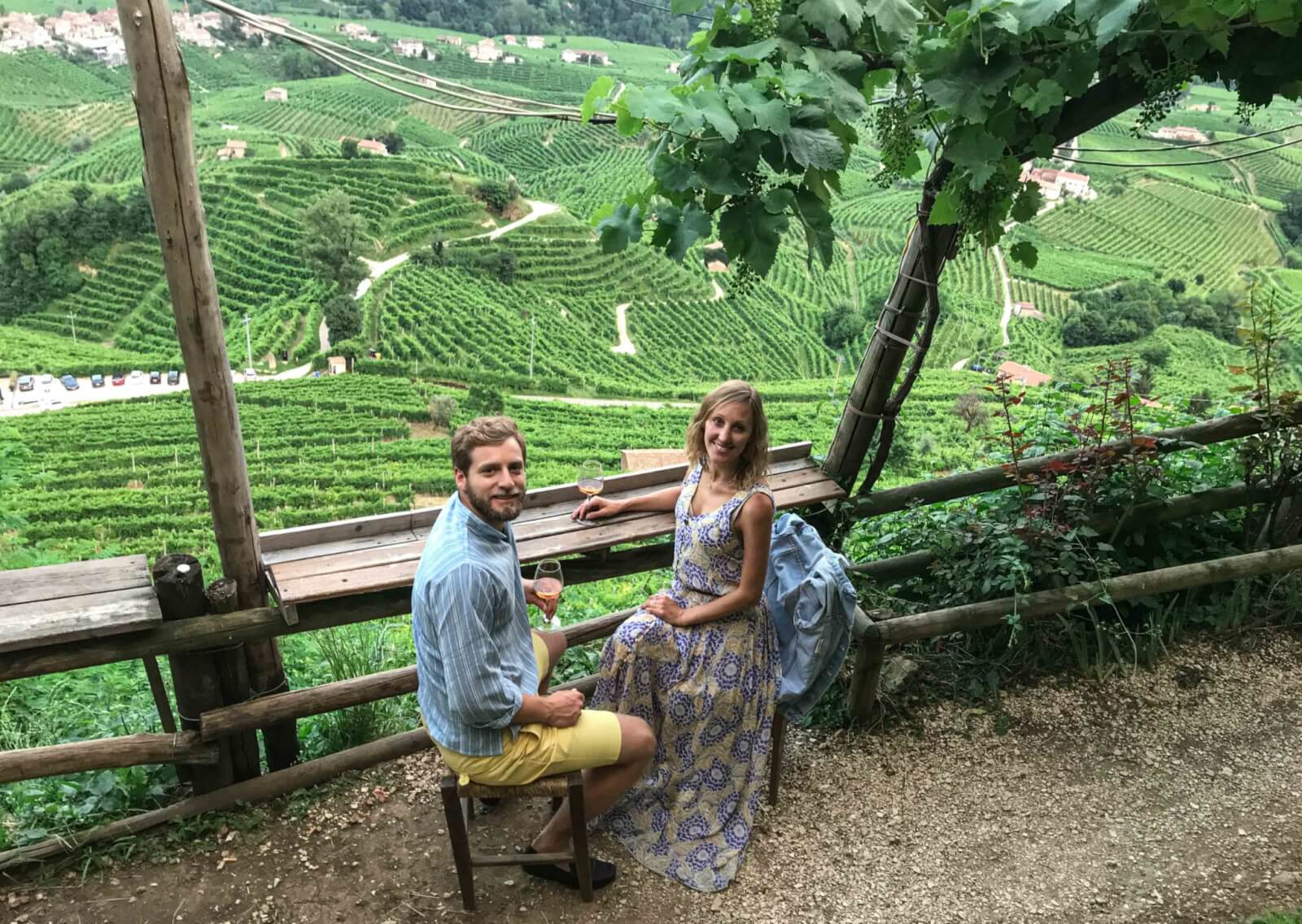 It was a bit of a challenge planning a wedding from the other side of the world in only 8 months, especially when I don't speak Italian very well! But luckily our families were a huge help, visiting venues for us, trying the food and helping us with the logistics for the big day.
We originally wanted a venue that would do everything for us, so we wouldn't have to do much organising ourselves. In the end, it was completely the opposite, but we just loved the location so much it was totally worth it.
We decided to do the legal wedding in Italy, which ended up being far more complicated than we imagined. An Italian marrying a Brit whilst living in Australia isn't that common apparently, and it took a while for us to find out what we actually needed to do. In the end, we were told that I had to travel to Rome a month before the wedding and give my marriage notice at the British Embassy. This turned out to be the perfect excuse for a little holiday in Rome and also meant we extended our trip home by a few weeks.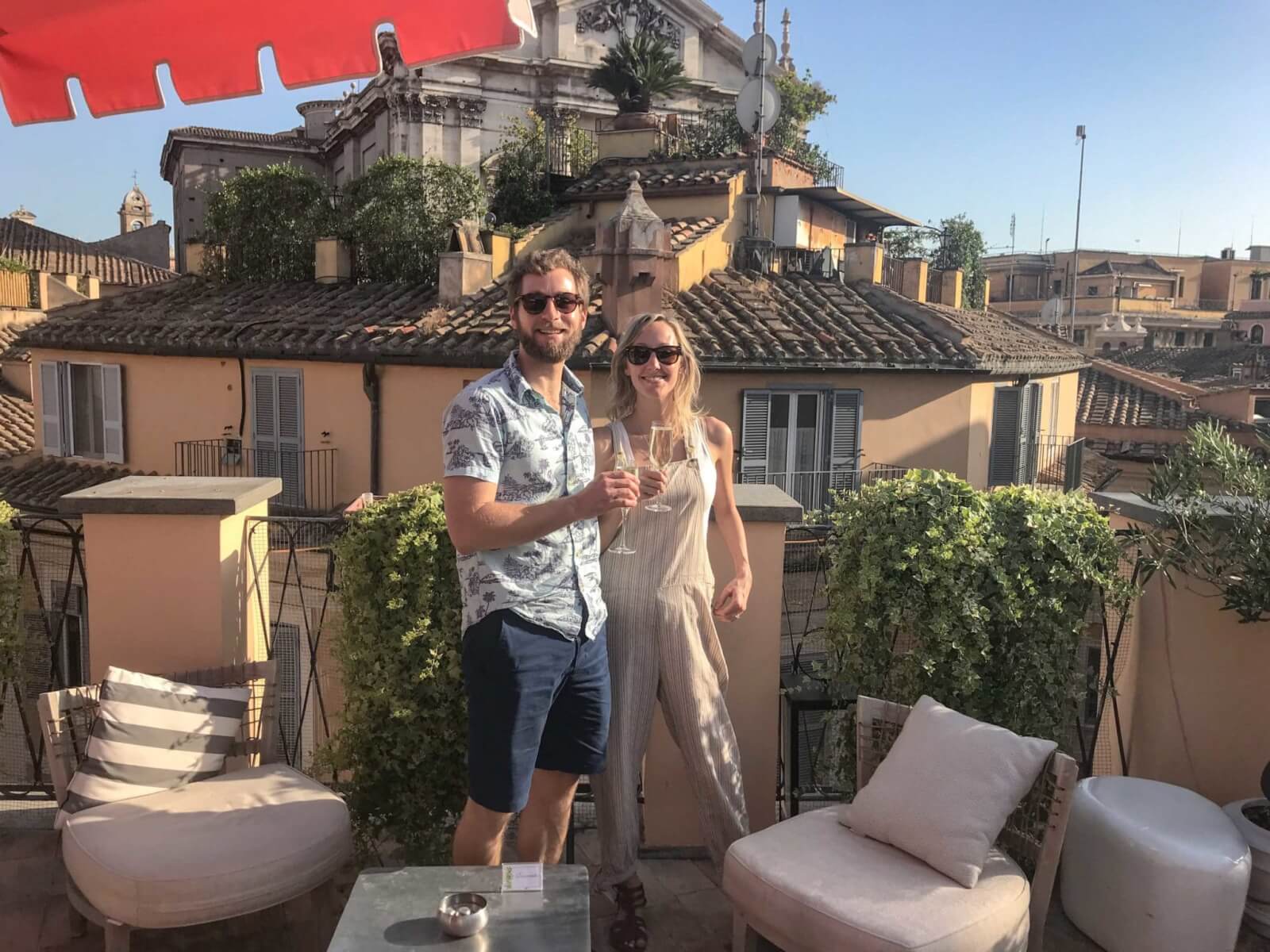 The Wedding
We stayed in a beautiful hotel called Hotel Villa Soligo, and our guests flew in a few days beforehand. We spent days by the pool and evenings enjoying dinner at the local restaurants, it was incredible having all our friends and family together.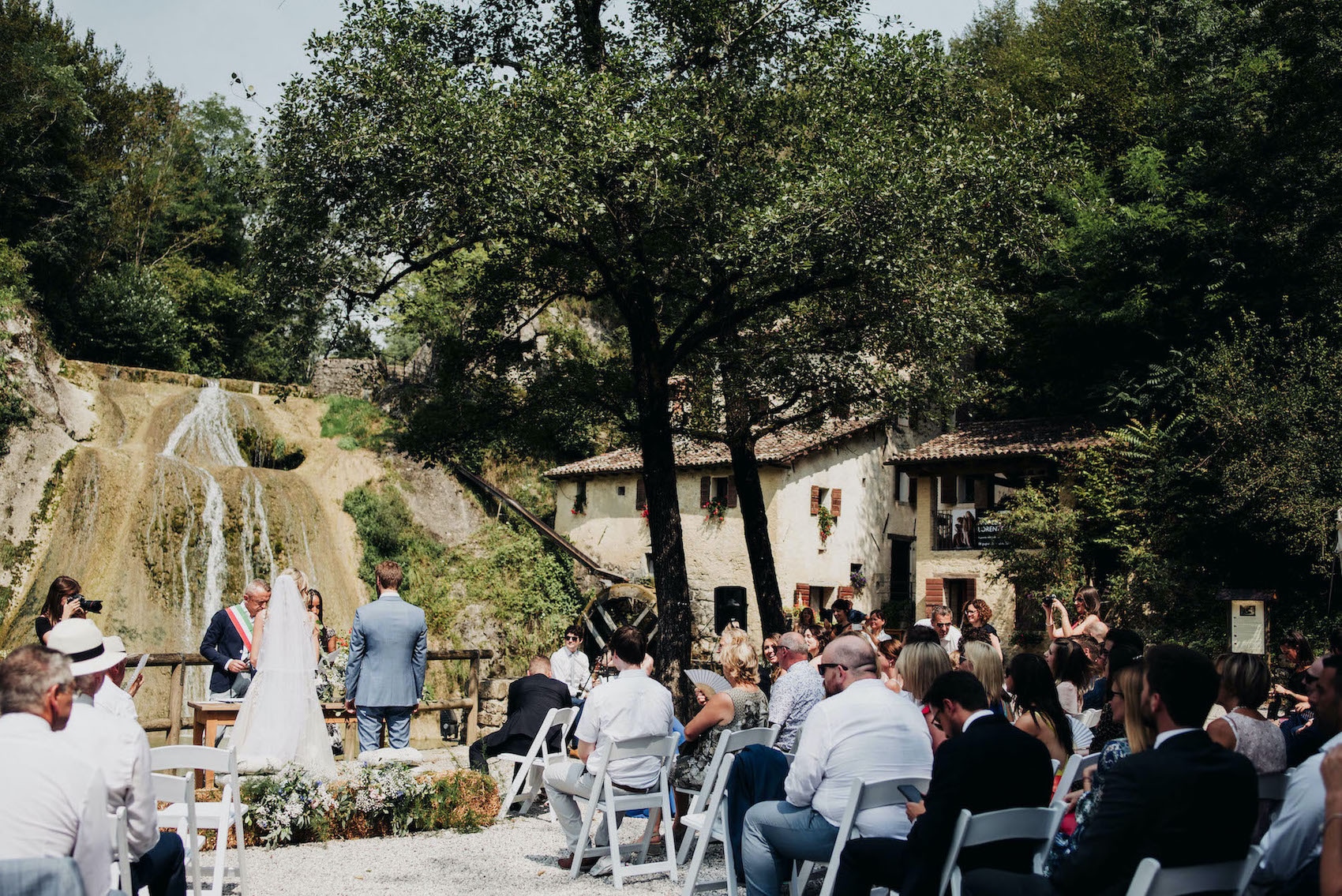 We borrowed Enrico's dad's awesome Fiat 500, and my dad drove me to the ceremony, at an old water mill called Molinetto della Croda. We had the reception at Vigne Matte, a beautiful winery in the hills, which I really think is the most beautiful spot I've ever been to. UNESCO also agree as the area was World Heritage listed this year too!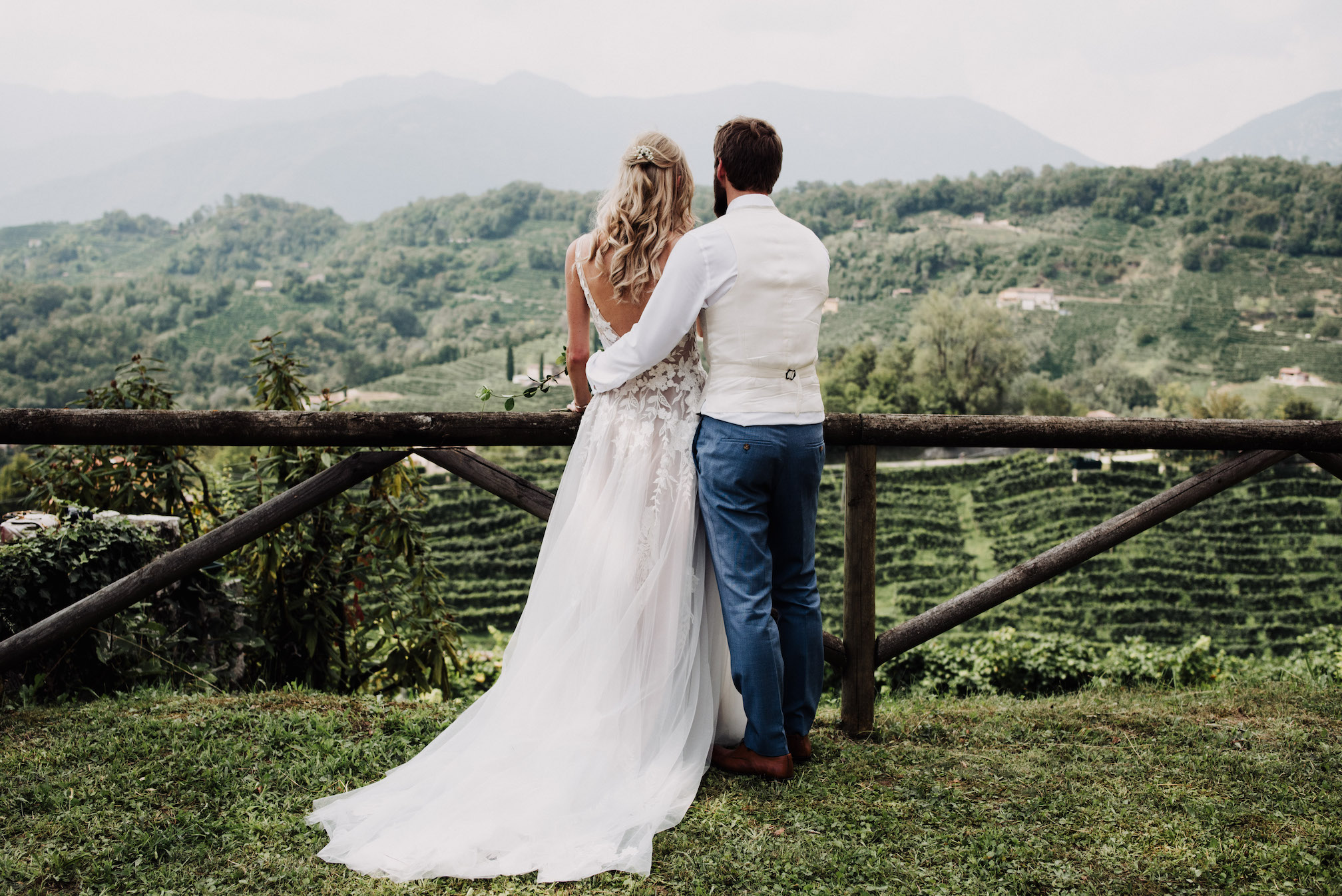 Despite a forecast of thunderstorms, we were incredibly lucky with the weather (which was good as it was mostly all outside!) and I can honestly say it was the best day ever. I wish I could do it all over again. There were so many special moments. My dad had learnt his speech in both Italian and English, my sister caught the bouquet, we had an epic cake made of English and Italian cheese and two of my beautiful bridesmaids sang during the ceremony. Plus the food was sooooo delicious! The party continued at the hotel pool the day after, followed by more food.
After the wedding, we spent a few nights in Valdobbiadene with our families, and went back to Osteria Senz'oste, the place that had inspired our wedding location!
Back in the UK, it was time for round two – and we had another big party with all the guests who hadn't managed to make it to Italy, at a lovely pub right on the water at Portsmouth Harbour.
The Year of the Honeymoon
Still on a massive high from the wedding and the UK party, we boarded the plane a few days later to Perth for our first honeymoon. As a travel blogger, the honeymoon is, of course, a pretty important part of the wedding and we had lots of ideas about where we wanted to go. So we decided rather than have one honeymoon, we would have 12 – and spread the trips out over our first year as a married couple, and so the year of the honeymoon was born!
Honeymoon number 1 was spent road tripping from Exmouth down to Perth in Western Australia, during which we swam with humpback whales, tiger sharks and sea lions! You can read all about it here.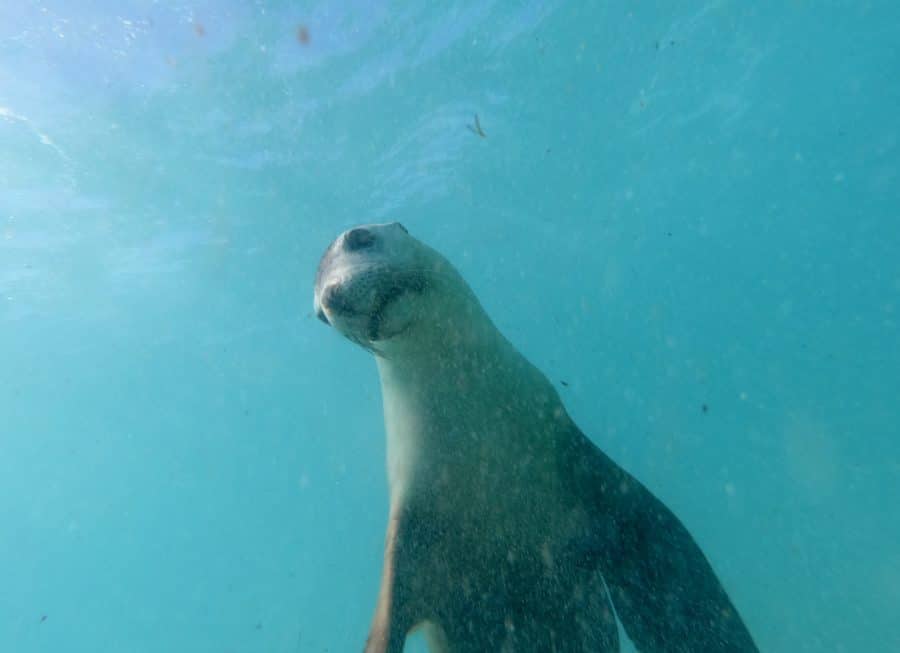 Back in Sydney
Since we have been back in Sydney it's been pretty chaotic, we stayed with friends while we looked for a new house and also made a pretty big and exciting purchase: a car. Whilst it's pretty easy to get around the city with public transport, we are keen to get out and explore more of NSW, so having a car means plenty of road trips on the horizon!
So you might be wondering where are the 11 other honeymoons going to be? Some are still to be decided and some are still to be organised. We just returned from the second… a trip on the inaugural Great Southern train! I've always wanted to travel on a classic sleeper train, so we felt very lucky to be aboard the first ever voyage! The train travels from Adelaide to Brisbane, stopping along the way for hikes in the Grampians, wine tasting in Murrumbateman and beach time in Coffs Harbour.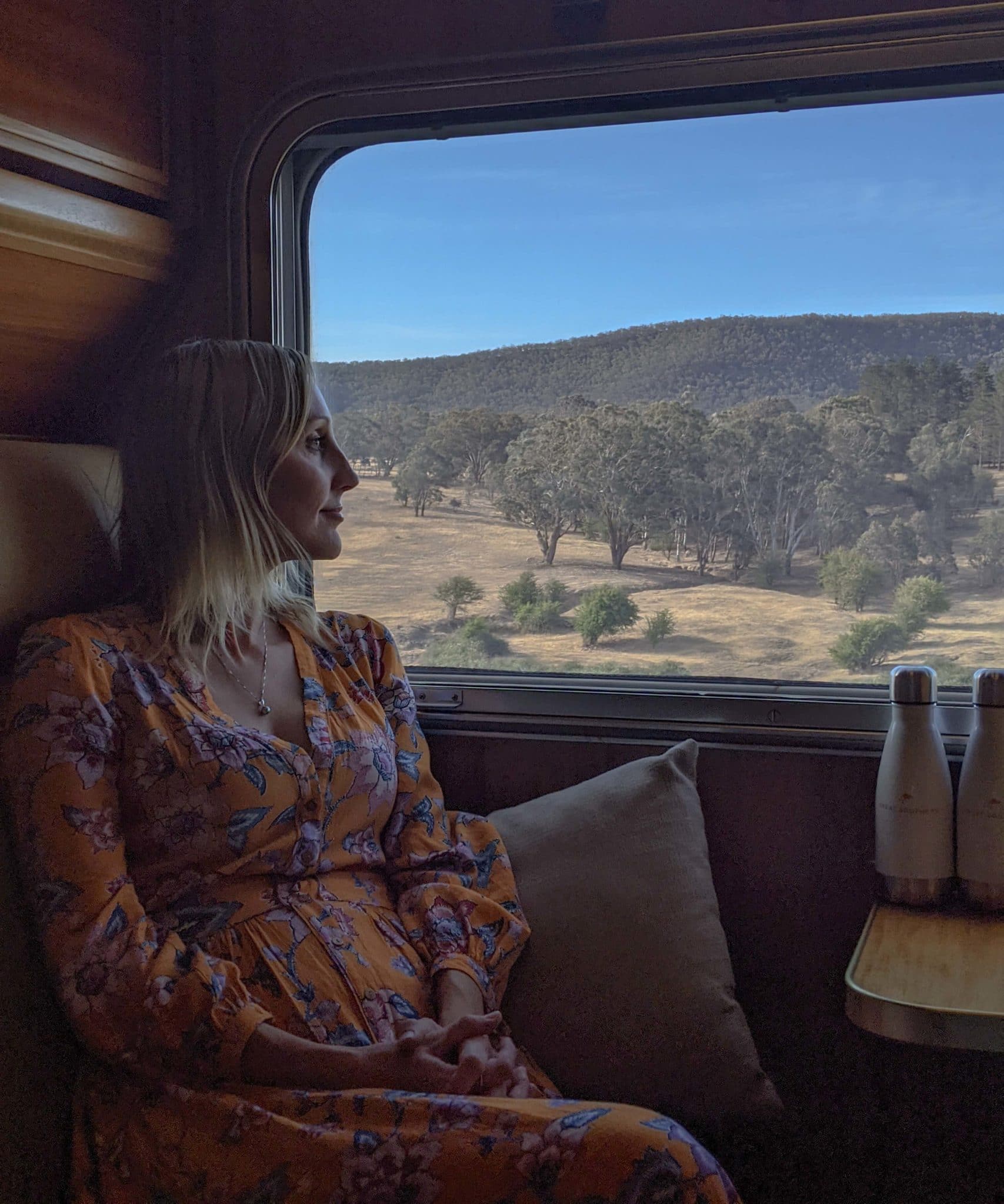 Next, we are heading back to Western Australia. This time we will be going south, down to Esperance, for a big family Christmas and then road tripping back along the coast to Perth with my parents. I can hardly wait!
Other than one trip in June, we will be taking all the honeymoons in Australia. It's such a vast country and there is so much we are excited to explore. With a few still to plan, we would love to hear your tips and recommendations – or please let us know if there is anywhere you would like us to visit and write about too!
Hope you've enjoyed the update… and we look forward to sharing the Year of the Honeymoon with you!