Abu Dhabi is often overlooked as a travel destination due to its glamorous neighbour Dubai, but the UAE capital is starting to attract attention. The city is a mix of modern architecture, Arabic culture, endless desert and beautiful wildlife. There are plenty of things to do in Abu Dhabi, and of course some pretty luxurious resorts.
Enrico and I visited Abu Dhabi on a stopover from Australia to London. We decided to split the flight up a bit and have a few days in the city. I'm so glad we did. Not only did it make the long flight much more bearable, but we also had an awesome time in the capital.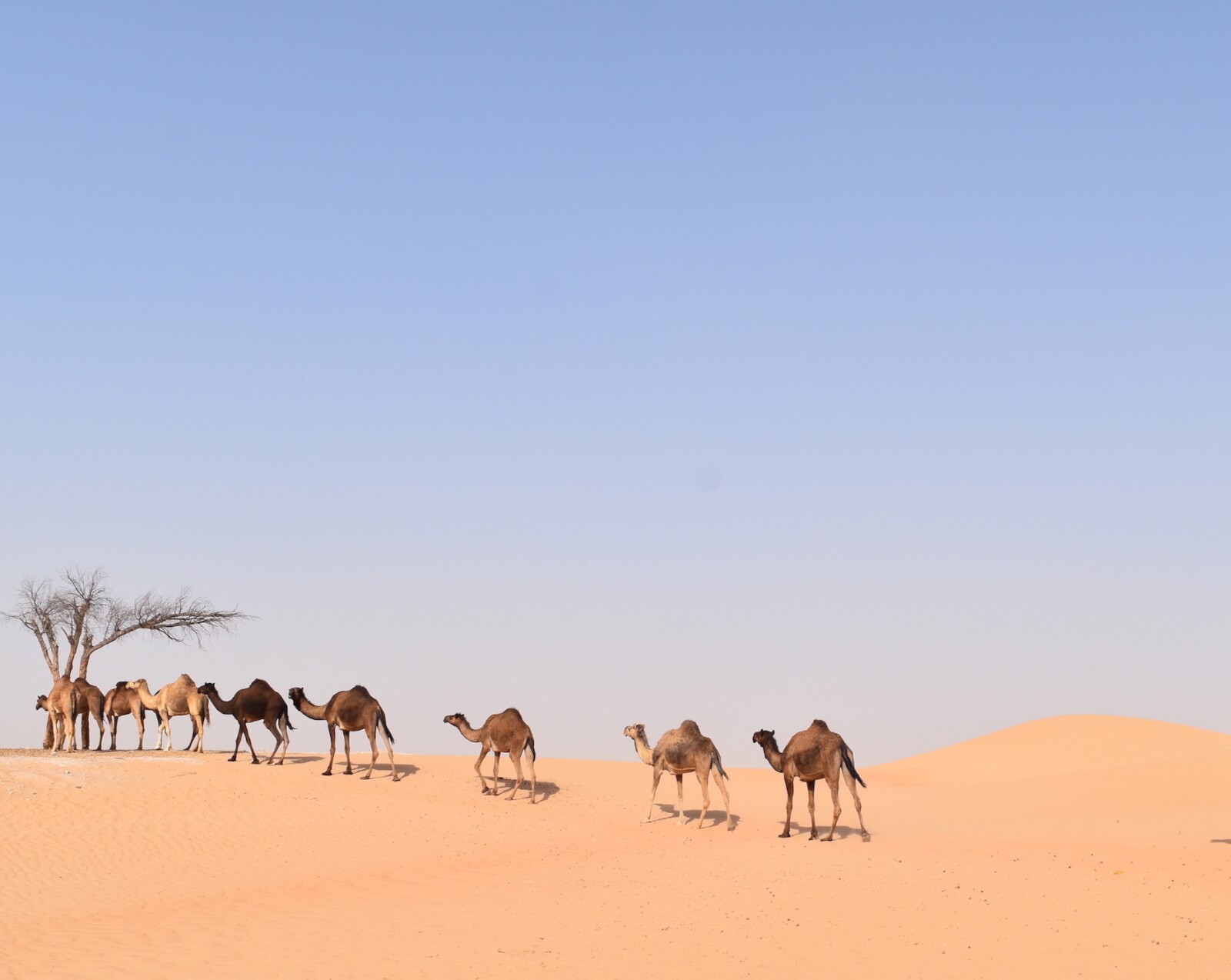 Disclosure: This article contains affiliate links. This means that if you click a link and purchase something I've recommended I may earn a small commission. This does not affect the price you pay but helps me to run this site. You can read my full affiliate disclosure here.
Things to Do in Abu Dhabi
The Sheikh Zayed Grand Mosque
If you only have a short time in Abu Dhabi, make this your first stop. The stunning mosque was built in honour of the UAE's founder Sheikh Zayed bin Sultan Al Nahyan and was completed in 2007. It is the largest mosque in the country and one of the biggest in the world. A stunning white structure made of marble and decorated with gold, crystals and ceramics, the mosque is large enough to accommodate over 40,000 worshippers and houses the world's world's largest hand-knotted carpet.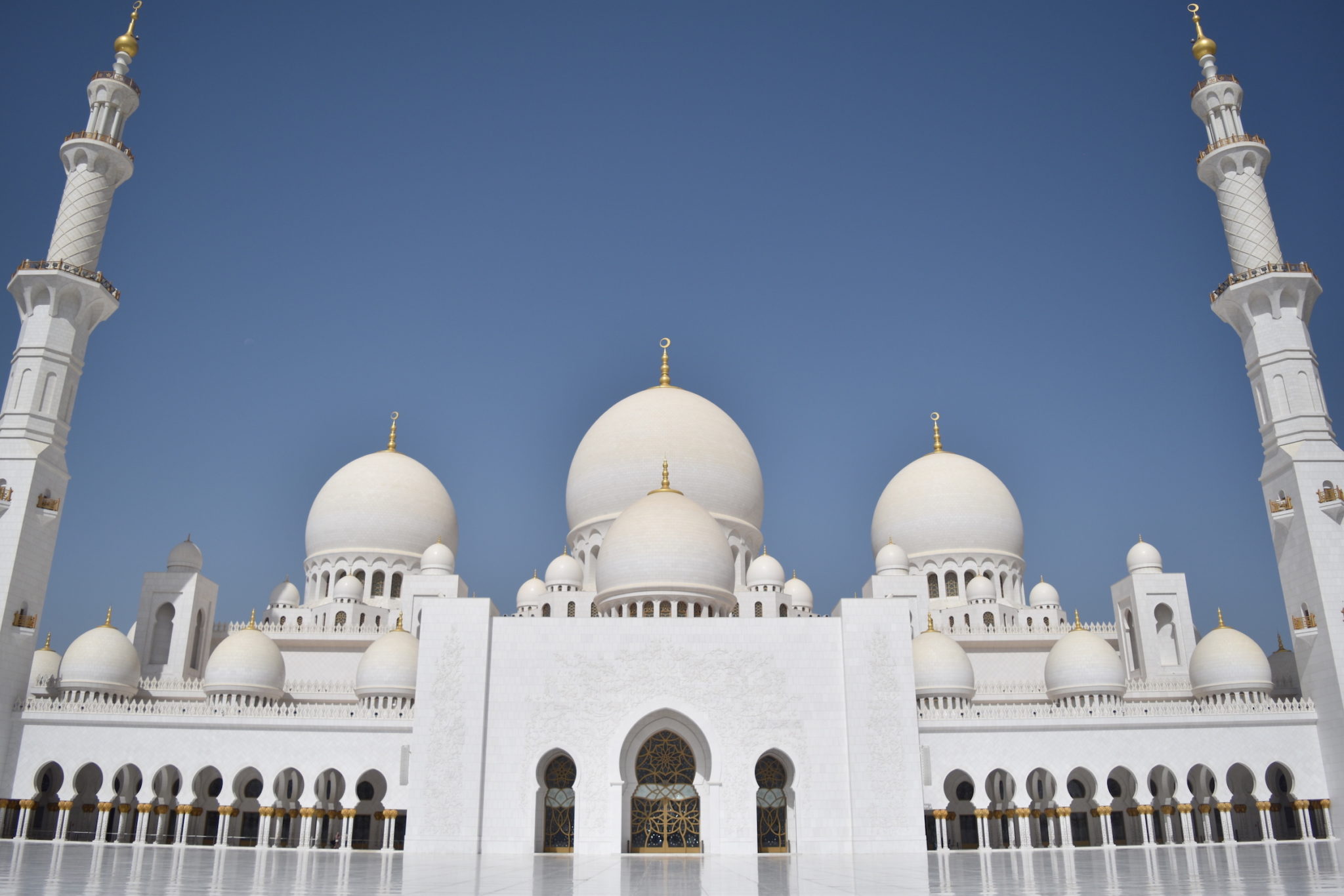 The Desert
A short drive from Abu Dhabi is Rub' al Khali, also known as the Empty Quarter. This is the world's largest uninterrupted sand mass! Being so close to the city means it's easy to visit for a morning or afternoon, or if you fancy spending a night in the desert, you can stay overnight. There are a number of accommodation options including Arabian Nights Village. The enormous sand dunes are an impressive sight and for the more adventurous there are plenty of activities on offer.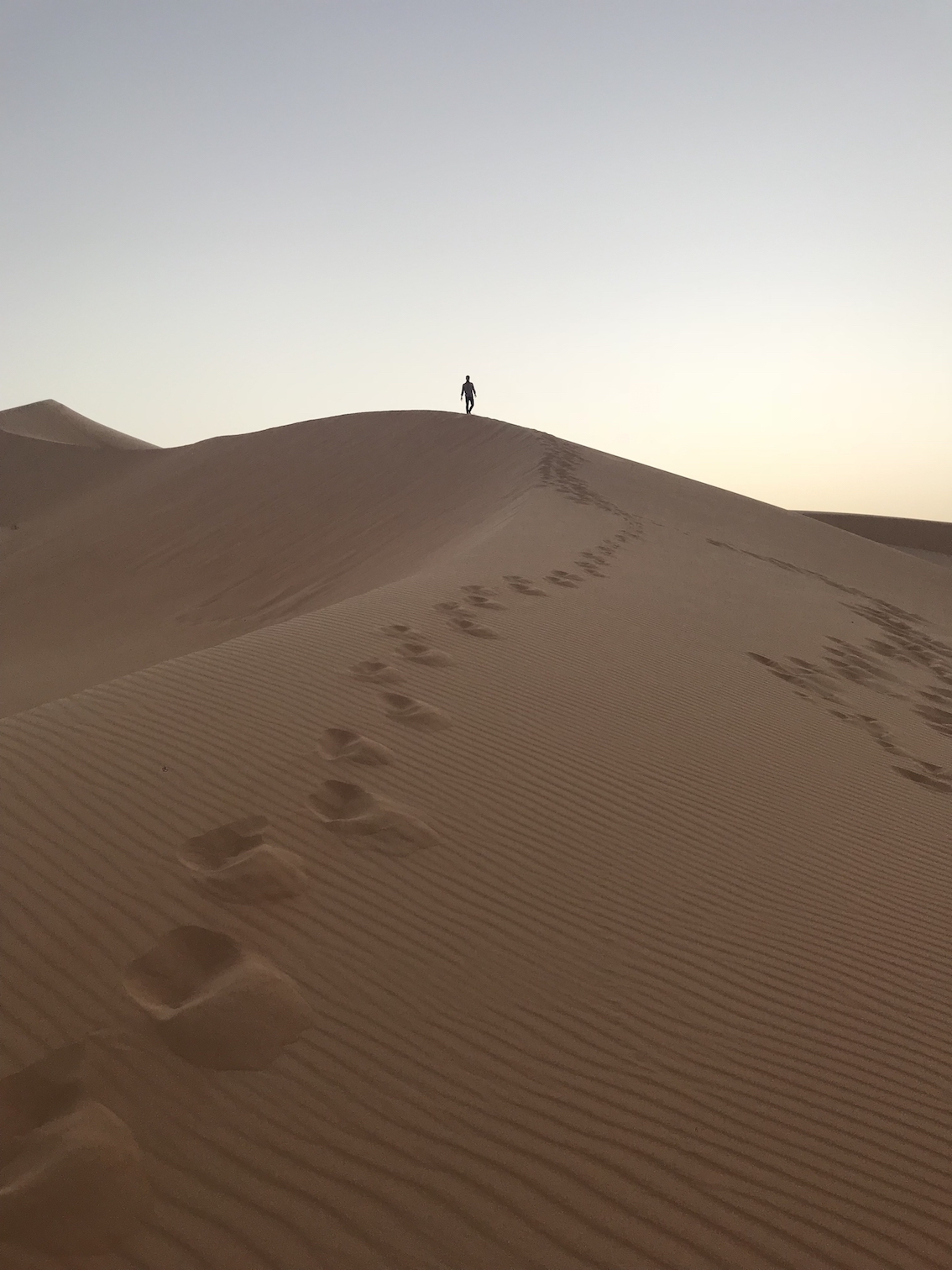 Camels
Camels are highly valued in Abu Dhabi and there are camel farms all around the outskirts of the city. Once you head out into the desert, there are hundreds of camels to stop and meet! Camel racing is a popular sport in the UAE and many camels are bred for racing, as well as for milk.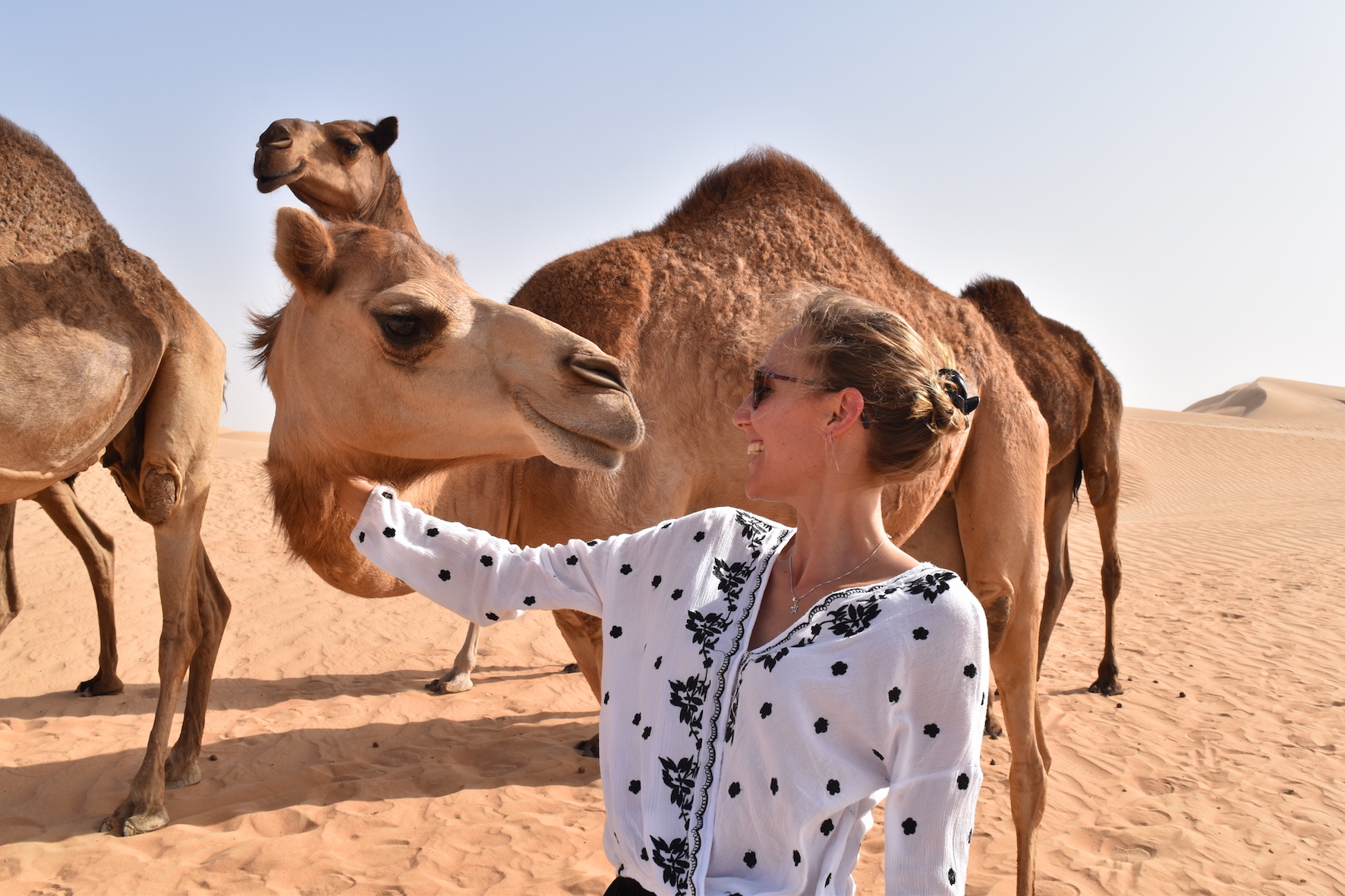 Dune Bashing
Another desert activity – this was definitely the most exhilarating hour of our trip! Ride in a 4×4 up, over and down the huge sand dunes, stopping midway to admire the beauty of this enormous desert. Definitely one of my favourite things to do in Abu Dhabi.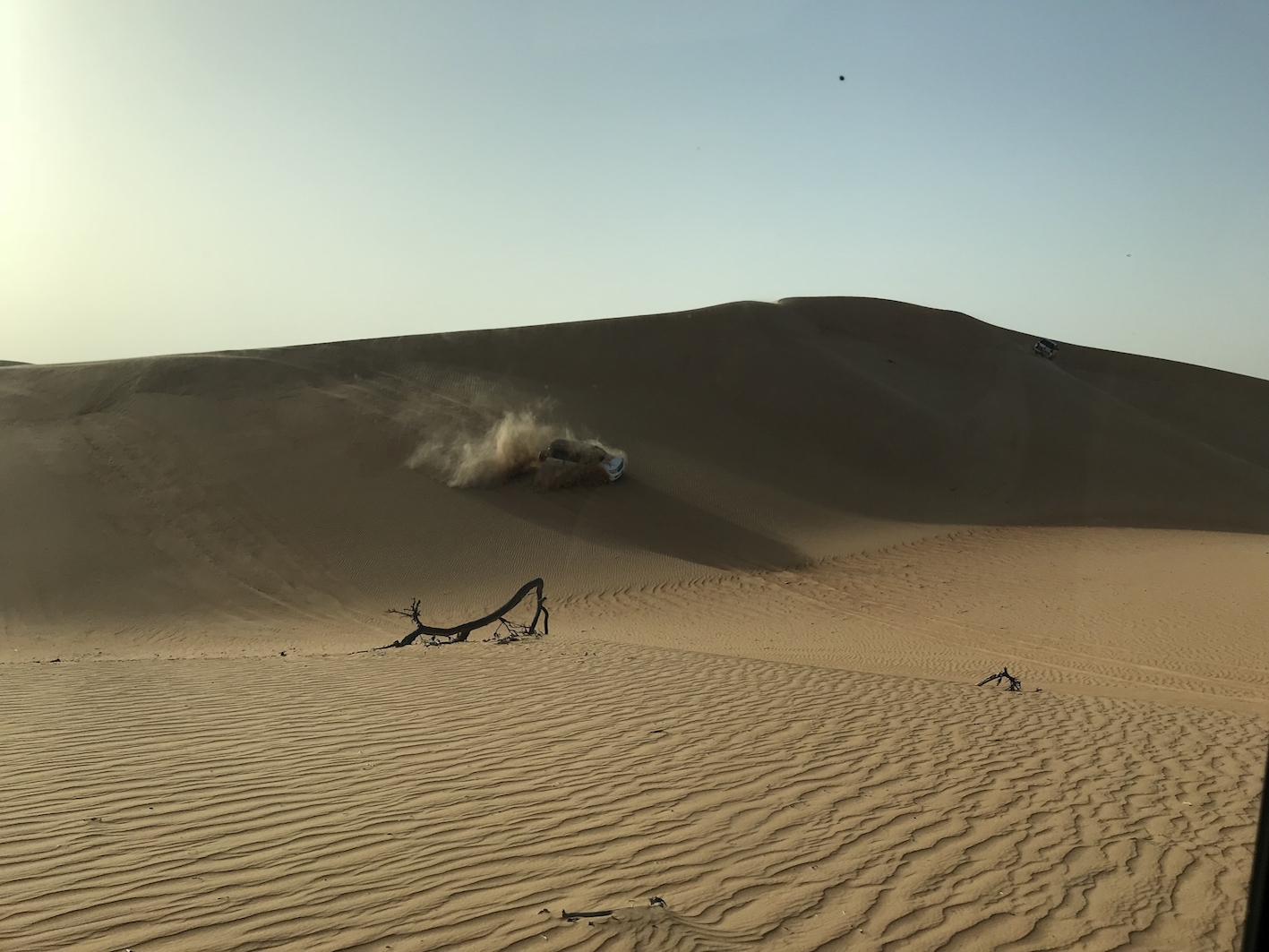 Observation Deck
The best views of the city can be seen from the Observation Deck at 300 Jumeirah at Etihad Towers. On a clear day, you can see for miles, taking in the beautiful beaches, grand hotels and desert beyond. The entry cost is AED 95 (£20).
Beaches and Beach Clubs
Beaches probably aren't the first thing that springs to mind when you think of Abu Dhabi, but in fact, it has plenty! Some are private and accessible through hotels, but there are also free public beaches and there are lots of lovely beach clubs in Abu Dhabi too. Yas Beach on Yas Island is a great spot for an afternoon of sunbathing. If you're staying at any of the island's hotels (as we were), it's free to enter. If not it costs AED 50/100 (£10/£20), weekday/weekends, which includes a towel and sun lounger.
Food and Restaurants
Check out one of the city's many eateries, with a wide variety of cuisines on offer. We enjoyed a delicious meal at Le Beirut at Jumeirah at Etihad Towers, overlooking the beach and pool. It is considered to be one of the best restaurants in Abu Dhabi and serves traditional and contemporary Lebanese dishes and a number of European fusion dishes.
Hotels
Abu Dhabi has some exceptional hotels and I was amazed at the prices in relation to the quality. There are of course plenty of luxury hotels, but there are loads of mid-high range accommodations for less than £100 a night. Make sure you choose a hotel with a swimming pool, as no doubt you will want to take a dip at some point during your stay. We stayed at Yas Island Rotana, which was a great base for a stopover as it's really close to the airport but also has a beautiful beach and a lovely pool.
Drink a Gold Cappuccino
Head to the Emirates Palace (aka the world's most expensive hotel), to admire the opulent interior and drink a gold cappuccino! As well as coffees with 24 karat-gold flakes on top, you can find delicious cakes and pastries garnished with gold. Once you've enjoyed the coffee, take a wander around the 114-domed hotel and check out the beautiful perfumery and the gold, pearl and opal interior.
Art Galleries and Museums
It might not be an obvious choice for art, but Abu Dhabi has an impressive offering when it comes to galleries. Notably, the Louvre Abu Dhabi on Saadiyat Island. The design of the universal museum is worth visiting alone and resembles an Arab medina. In addition, the Guggenheim Abu Dhabi is set to open in the near future, displaying art from the 1960s to the present.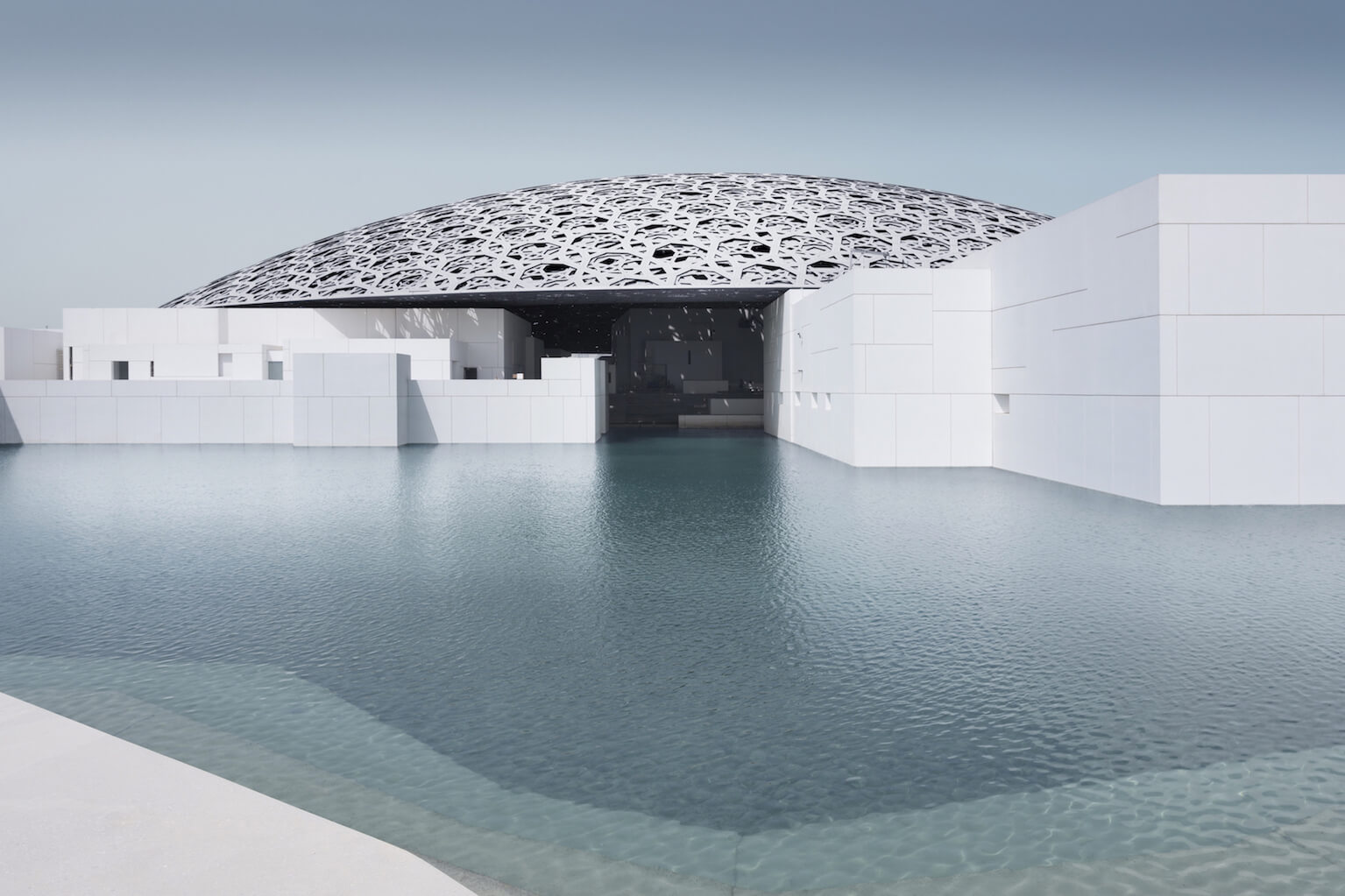 Ride The world's Fastest Rollercoaster
Ferrari World on Yas Island is home to the world's fastest rollercoaster. The Formula Rossa ride reaches speeds of 240km/h in less than five seconds and recreates the experience of a Formula 1 cockpit! Unfortunately, we didn't get a chance to try this, but definitely on the list for next time!
Where to Stay in Abu Dhabi
Stay at the four-star Yas Island Rotana, where the classic rooms start from AED 258 (£52) per night including breakfast for two.
A night at the Arabian Nights Village for two people in a double room, including activities, dinner, breakfast and transfers is AED 1500 (£310).
How to Get to Abu Dhabi
From London, it's a 7 hour direct flight to Abu Dhabi and from Sydney, it's 14 hours direct.
Getting Around
Taxis are the best way to get around in Abu Dhabi. While there are buses, taxis are really reasonable and easy to find. To get out to the desert, you can book a tour with Arabian Nights Village who offer transfers included in the price.
A Desert Days Safari at Arabian Nights Village costs AED 300 (£61) for adults (above 12) and AED 200 (£41) for children (aged 6 – 12) including transfers.
Thanks to Visit Abu Dhabi for hosting A Lovely Planet.