Belfast may not be the most obvious choice for a city break, but it has much more to offer than you might think. Surrounded by the beautiful countryside of County Antrim, Belfast is a buzzing city with a colourful history and some of the friendliest people I've ever met. Not only this, but Northern Ireland produces some incredible food and drink, and Belfast is full of great restaurants showcasing the produce. There are plenty of things to do in Belfast, so whether you're after a foodie, a Game of Thrones fan, history buff or just love a weekend away, the city is a perfect destination.
To make the most of your trip to Belfast, allow three days (or at least two and a half), so you can soak up Belfast's culture, but also escape to the coast and countryside.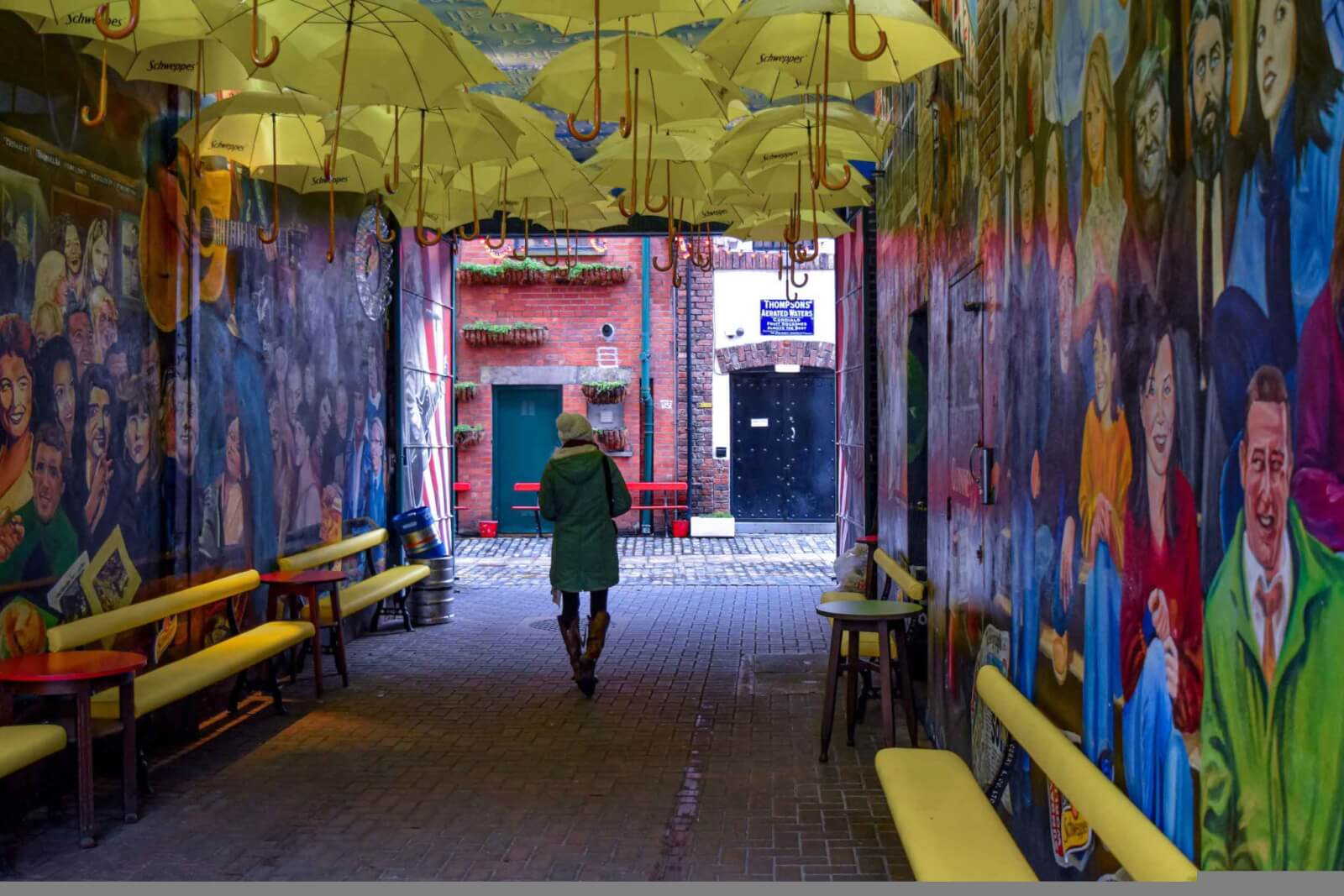 Disclosure: This article contains affiliate links. This means that if you click a link and purchase something I've recommended I may earn a small commission. This does not affect the price you pay but helps me to run this site. You can read my full affiliate disclosure here.
Belfast Neighbourhoods
The centre of Belfast has been divided into 'Quarters' in recent years. In the north is the Cathedral Quarter, an area full of great bars and restaurants, with lots of quirky cobbled lanes. East of this is the Titanic Quarter, which as the name suggests, is home to the Titanic Belfast attraction, as well as Titanic Studios (where they film 'Game of Thrones'). To the south is the Queen's Quarter, here you will find Queens University as well as some lovely bars and boutique shops along Lisburn Road. And to the west is the Gaeltacht Quarter, this area is divided by the 'Peace Wall', which splits the Republican and Loyalist communities. This is the main location of the famous Belfast murals, depicting political images from both sides.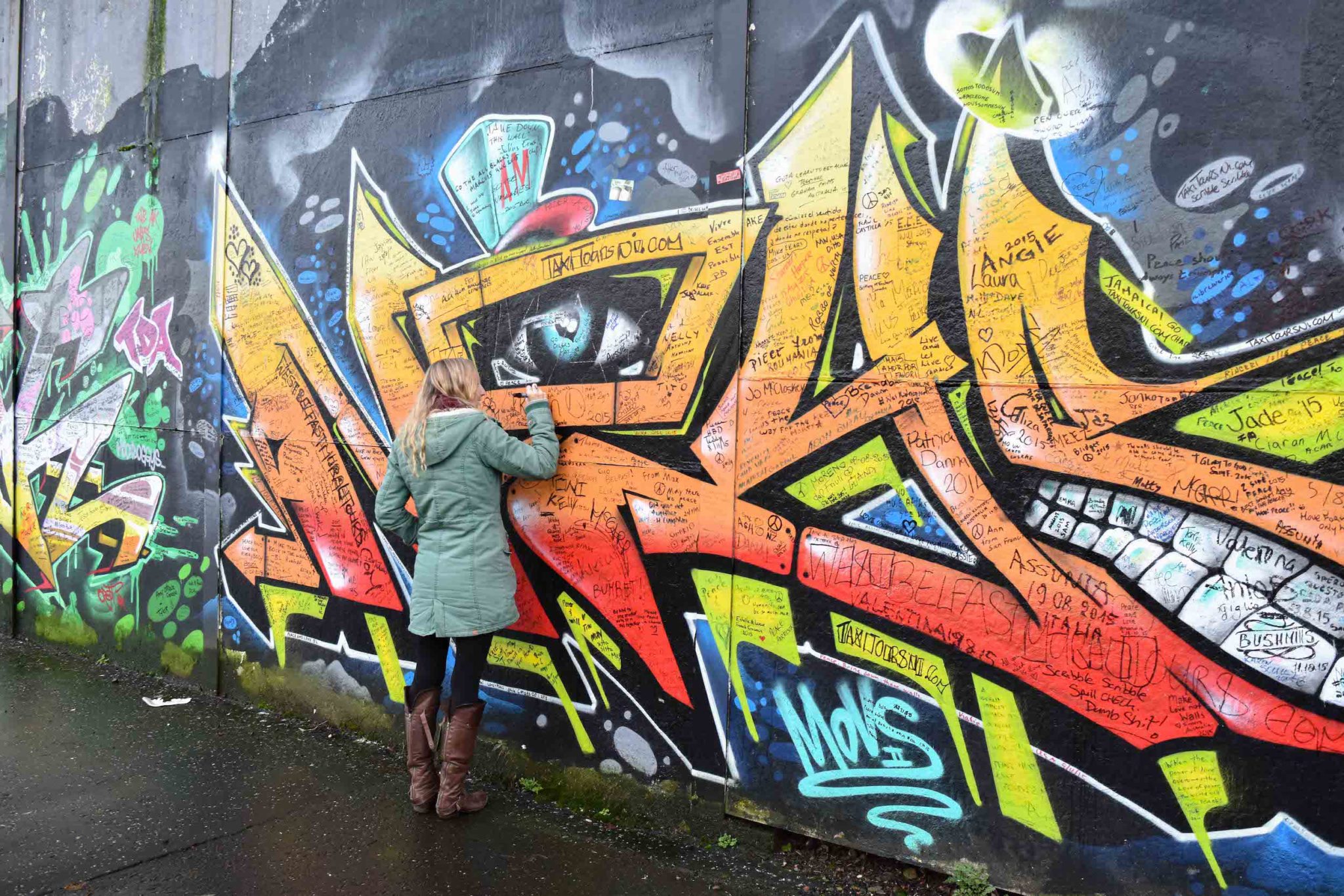 Check out the perfect Northern Ireland road trip itinerary
Things to Do in Belfast
Black Taxi Tour
To get to know the city and its history, it's well worth taking a black taxi tour when you arrive. Offered by a variety of drivers, these tours take you through the 4 central quarters, as well as up to Stormont Estate – the home of the government buildings. (The views over Belfast from here are stunning.) Depending on your interests, you can take a more politically focused tour or a general city guide. But either way, it's an excellent introduction to Belfast. Tours cost around £35 for up to 3 people and last around 2 hours.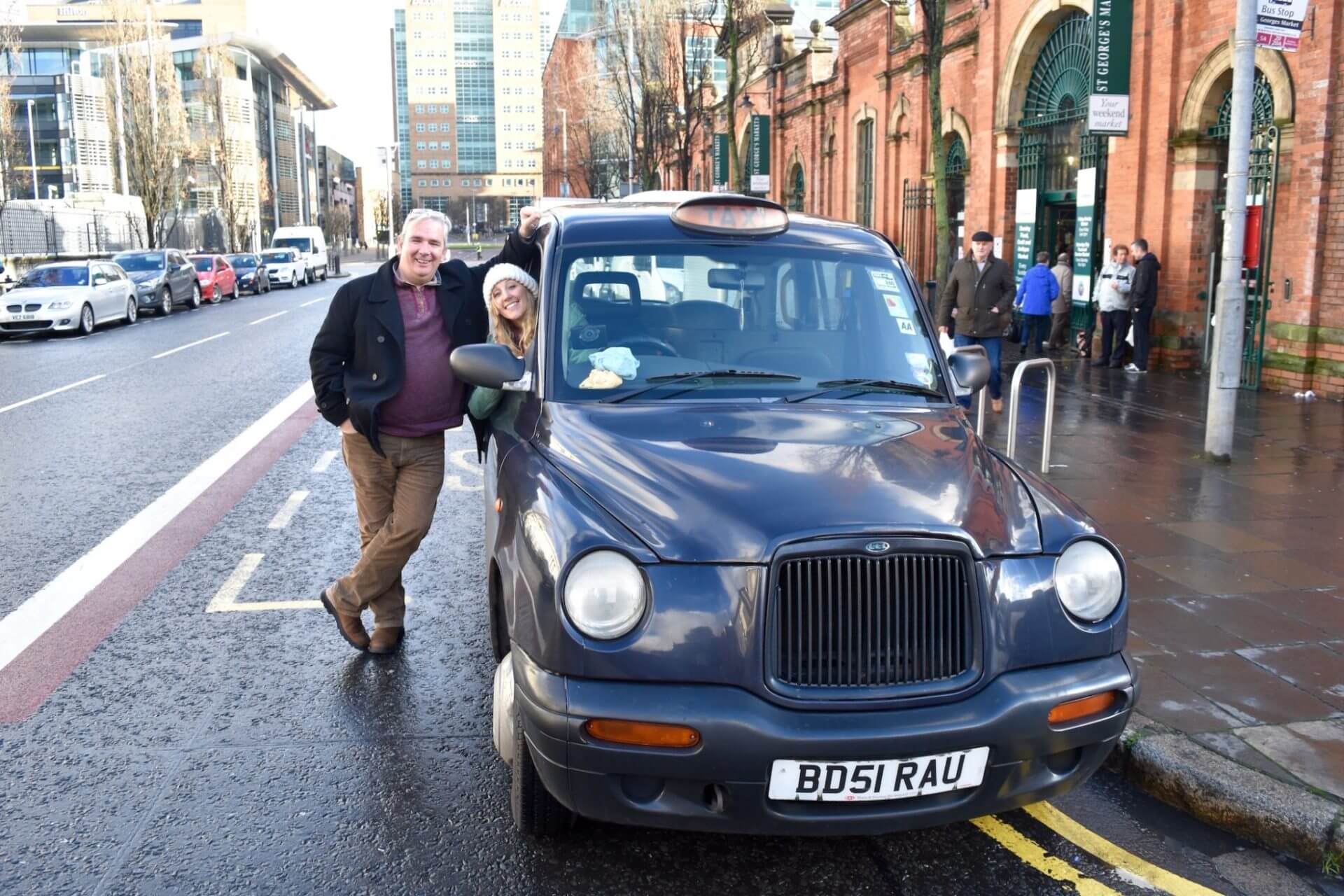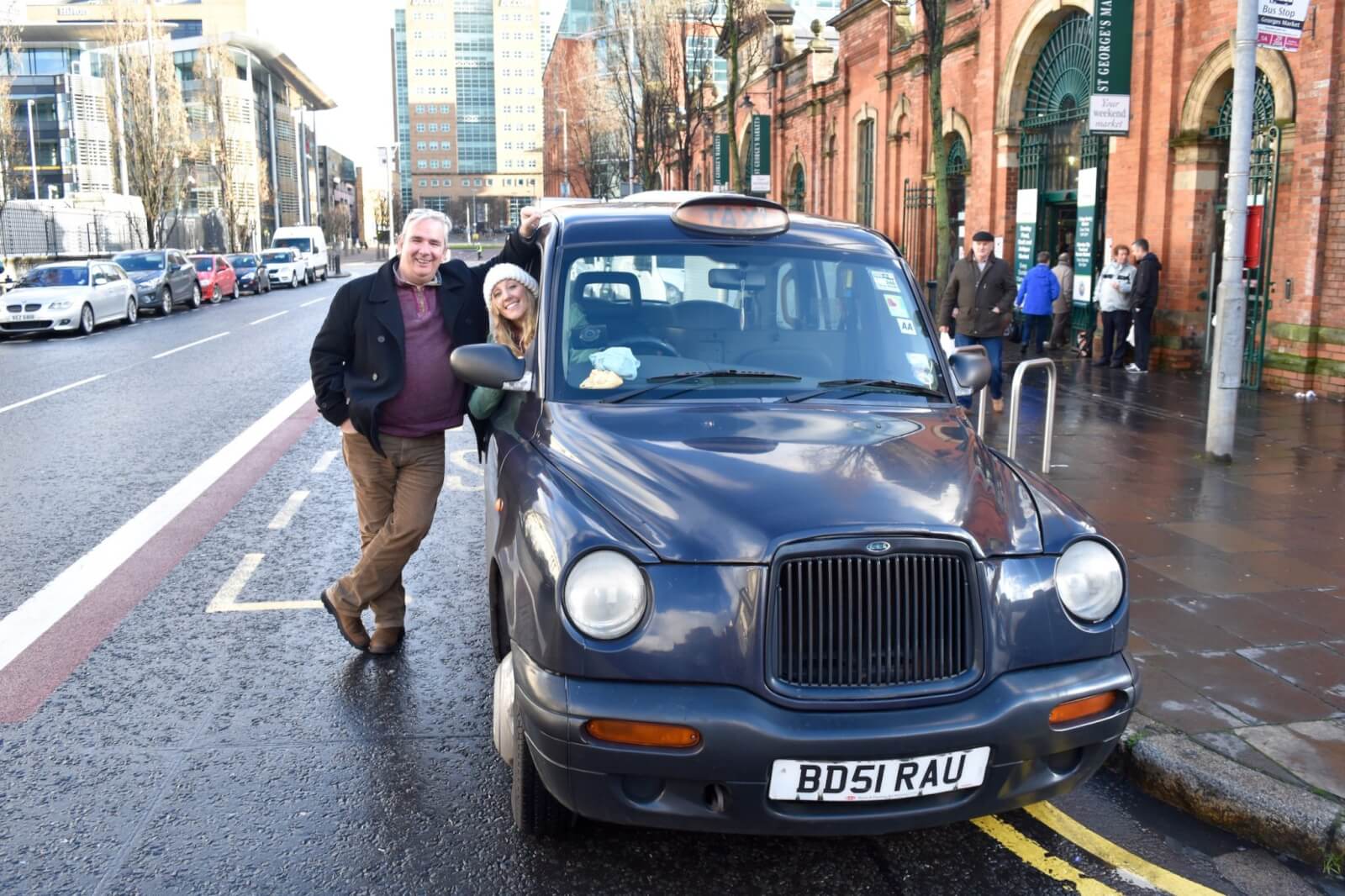 Game of Thrones Tour
If you have time, spend a day out of the city and head up the coastal route. You can hire a car, or go on one of the many organised tours. I took a Game of Thrones Tour, that visits filming locations from the series, as well as the Giant's Causeway and The Carrick-a-Rede Rope Bridge. The scenery is beautiful and it's a relaxed way to see the countryside (and brush up on your GOT knowledge!).
Read all about the Game of Thrones Tour and the locations visited or book a Game of Thrones tour.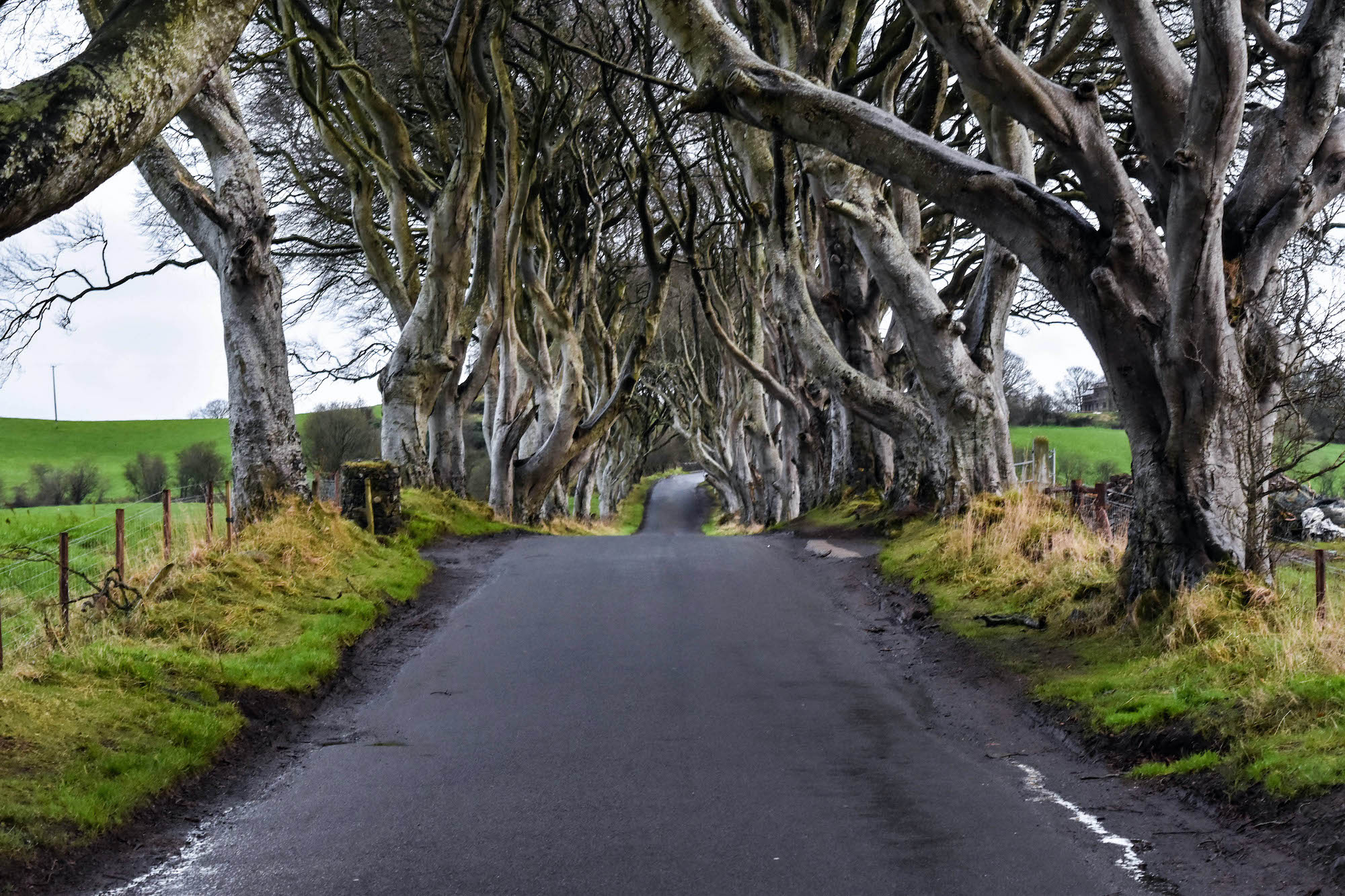 Titanic Belfast
Back in the city, make sure you visit Titanic Belfast. The Titanic was built in Belfast, and the city is proud of its connection to the famous ship. The attraction was completed in 2012 to mark the centenary of the ship and offers an in-depth history of the Titanic's production, the passengers, and the ship itself, as well as an overview of Belfast's industrial history.
Belfast City Hall
In the centre of the city, in Donegall Square is Belfast City Hall. This beautiful building was built in 1906 and is home to the Belfast City Council. You can take a free tour around the building or take a stroll in the Titanic Memorial Garden outside.
St. Georges Market
A 10-minute stroll from Belfast City Hall is St. Georges Market. This beautiful old building contains a variety of stalls selling antiques, crafts and local produce. It's a good place to grab some lunch. The market is also easily reached on the hop on hop off Belfast tour, Stop 6.
Food & Drink in Belfast
The Cathedral Quarter has some fantastic bars and restaurants and is a great area to spend an evening (or two). The Dirty Onion is a quirky bar with a huge beer garden and a restaurant above (Yardbird). A really good spot for some live music. On Commercial Court, is the Duke of York, a traditional Irish pub, with a wide variety of Whiskey, and further down the same narrow street is Hadskis, a lovely (and very affordable) restaurant.
In the centre, are two of the oldest bars in Belfast – Whites Tavern and Kelly Cellars – these are great places to meet locals and enjoy some traditional Irish music. And for food check out AMPM – a bohemian style restaurant with excellent food.
Belfast has an excellent music scene, so it's worth checking out what bands are playing while you're there. Good venues include The Black Box and Ulster Hall (this was the venue Led Zepplin first played 'Stairway To Heaven'!).
Where to Stay in Belfast
Belfast city has a good range of accommodation. For a bit of history, stay at the famous Europa Hotel – the most bombed hotel in Europe, (but don't let that put you off!), situated in the centre of the city. If you want to splash out, the fancy Merchant Hotel is a great choice (if you don't stay here, make sure you pop in for a cocktail at their impressive cocktail bar). Or, there is the more budget-friendly Ibis Belfast City Centre, in the Cathedral Quarter.
How to Get to Belfast
Belfast has two airports, Belfast International and The George Best Belfast City Airport. Both offer easy access to the city via shuttle buses (or you can take a cab – approx. £30 from International or £10 from City). You can also take the ferry from Liverpool or Cairnryan, Scotland.
For a small city, there is so much to do in Belfast and it really did exceed my expectations.
Thank you to Tourism Northern Ireland and Visit Belfast for hosting A Lovely Planet in Belfast.
Travelling to Northern Ireland? Check out the perfect Northern Ireland Road Trip!