With the UK's often inconsistent weather, it's easy to forget that there are some amazing beaches and seaside towns to explore without venturing abroad. One of my personal favourites is Broadstairs. My grandmother lived here, and we would visit every summer as kids. It's the quintessential seaside town, with colourful beach huts, fish and chips and sandy beaches. Here are my favourite things to do in Broadstairs.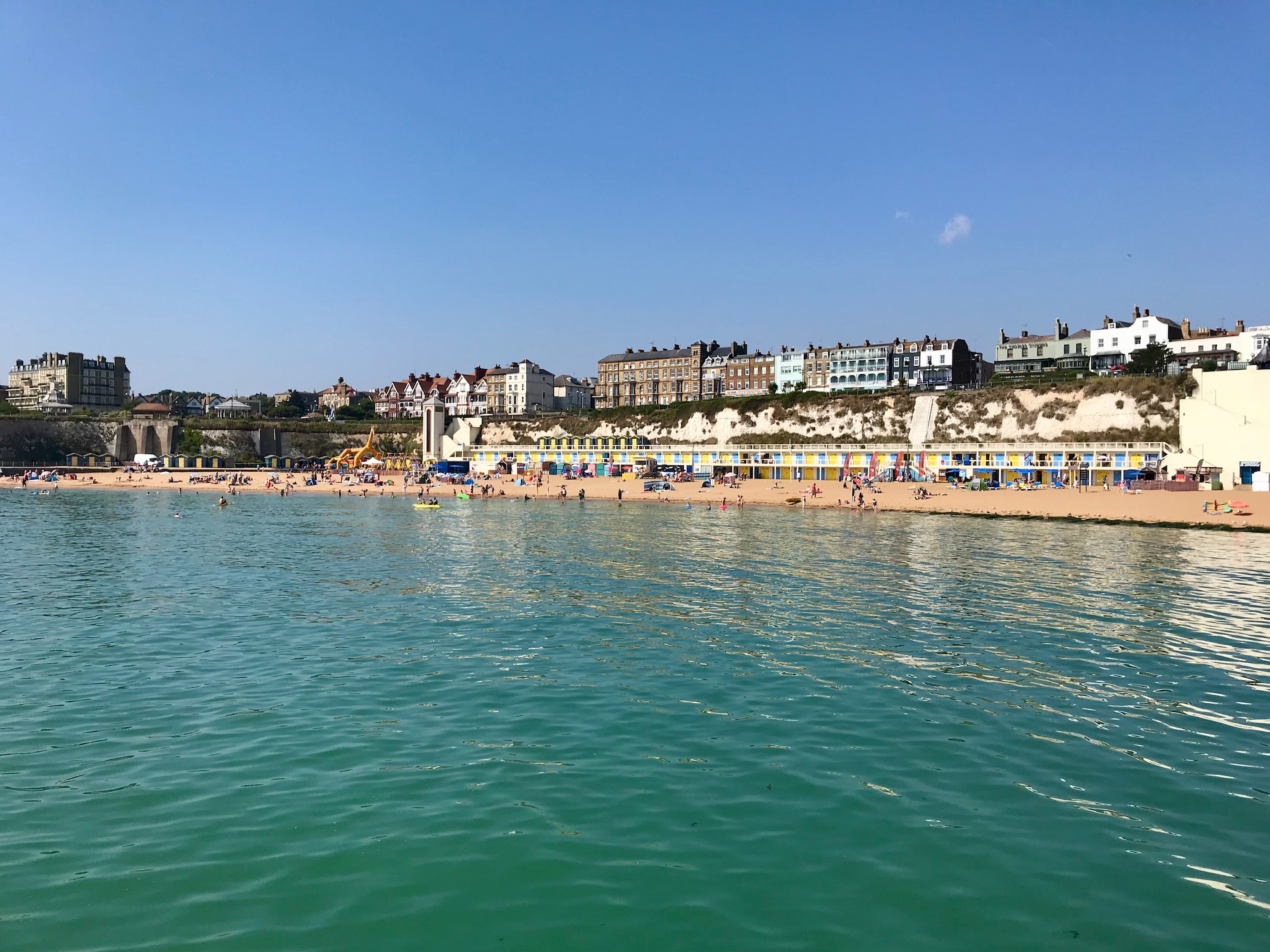 Disclosure: This article contains affiliate links. This means that if you click a link and purchase something I've recommended I may earn a small commission. This does not affect the price you pay but helps me to run this site. You can read my full affiliate disclosure here.
Things to Do in Broadstairs
Broadstairs Beaches
Broadstairs has seven gorgeous beaches! In the summertime, spend a day or two relaxing on the sandy Viking Bay, lined with colourful beach huts. You can learn to surf on Joss Bay or admire the white cliffs at Botany Bay.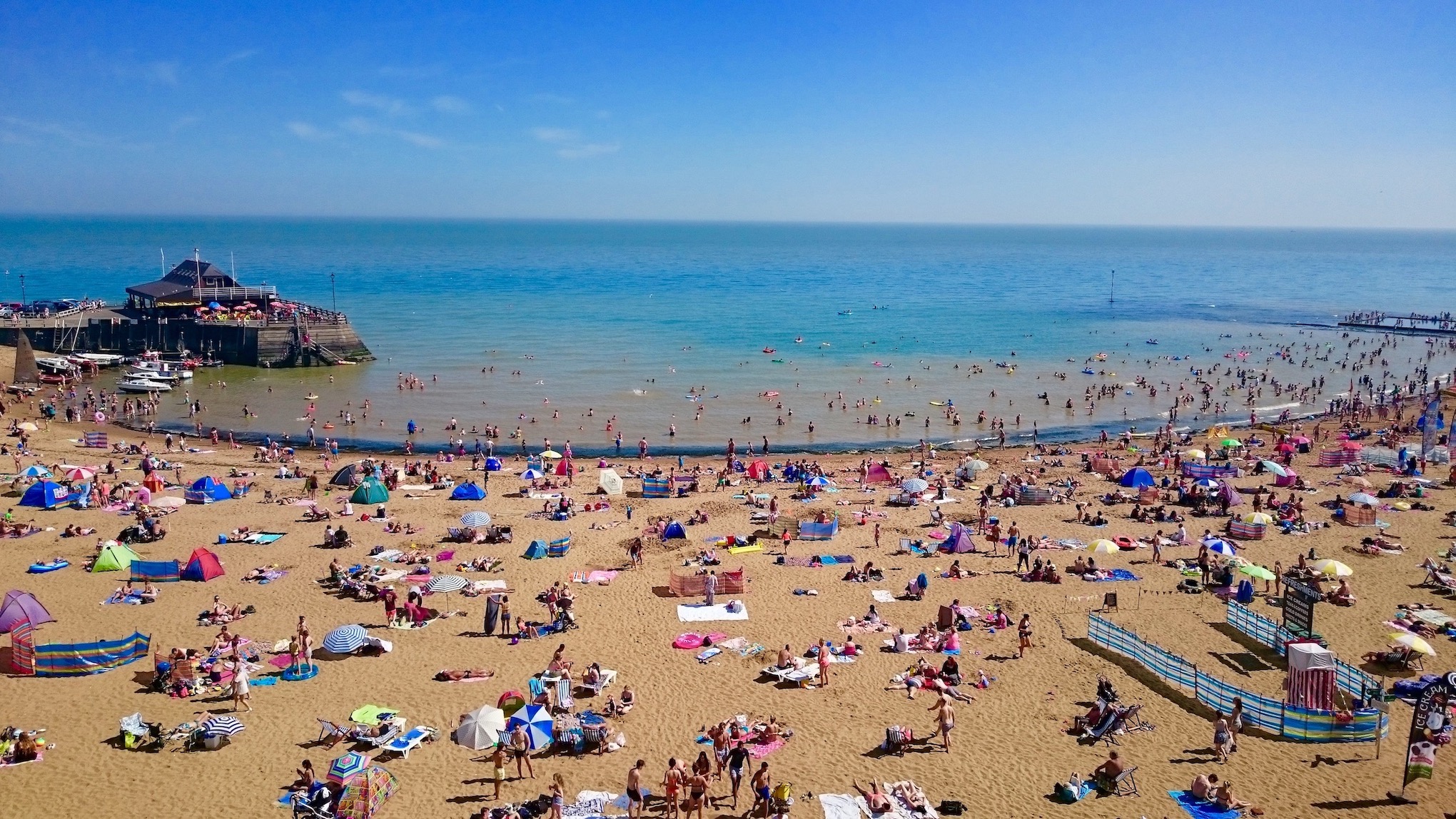 Broadstairs Funfair
Unleash the big kid inside of you and have a go on the helter-skelter at the funfair.
Eat Cockles on Broadstairs Pier
This is something my grandma loved to do. Head to the pier, buy some cockles and eat them while enjoying the view of the beach.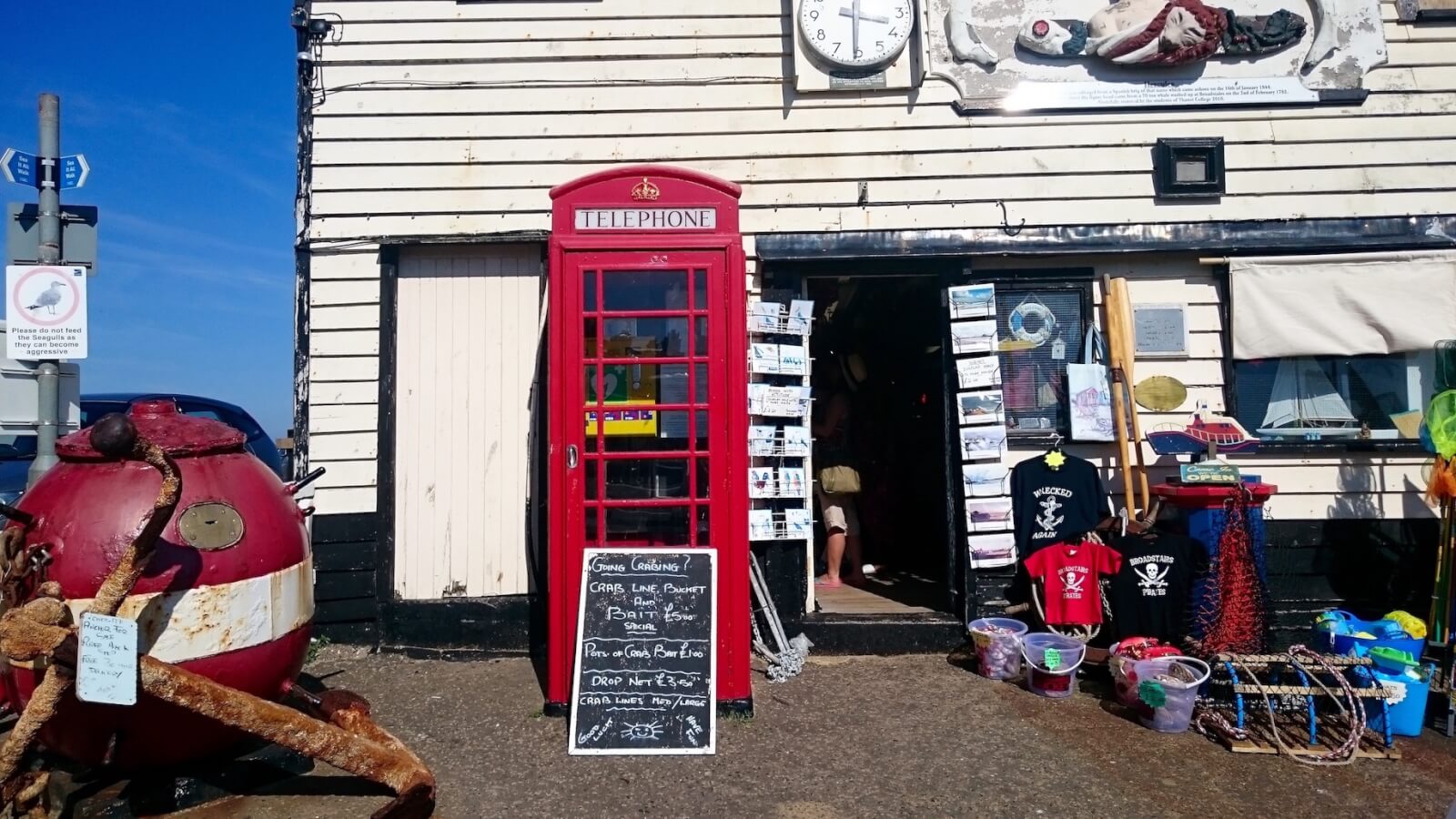 Visit the Arcades
No visit to the English seaside would be complete without a visit to the arcades, to get rid of some 2 penny coins!
Have a Gelato at Morelli's
Broadstairs is also home to Morelli's Ice Cream Parlour, which has been running since 1932. It serves the most amazing ice cream sundaes, especially the knickerbocker glory, and is decorated in an art deco style – with pink everything and a shell fountain!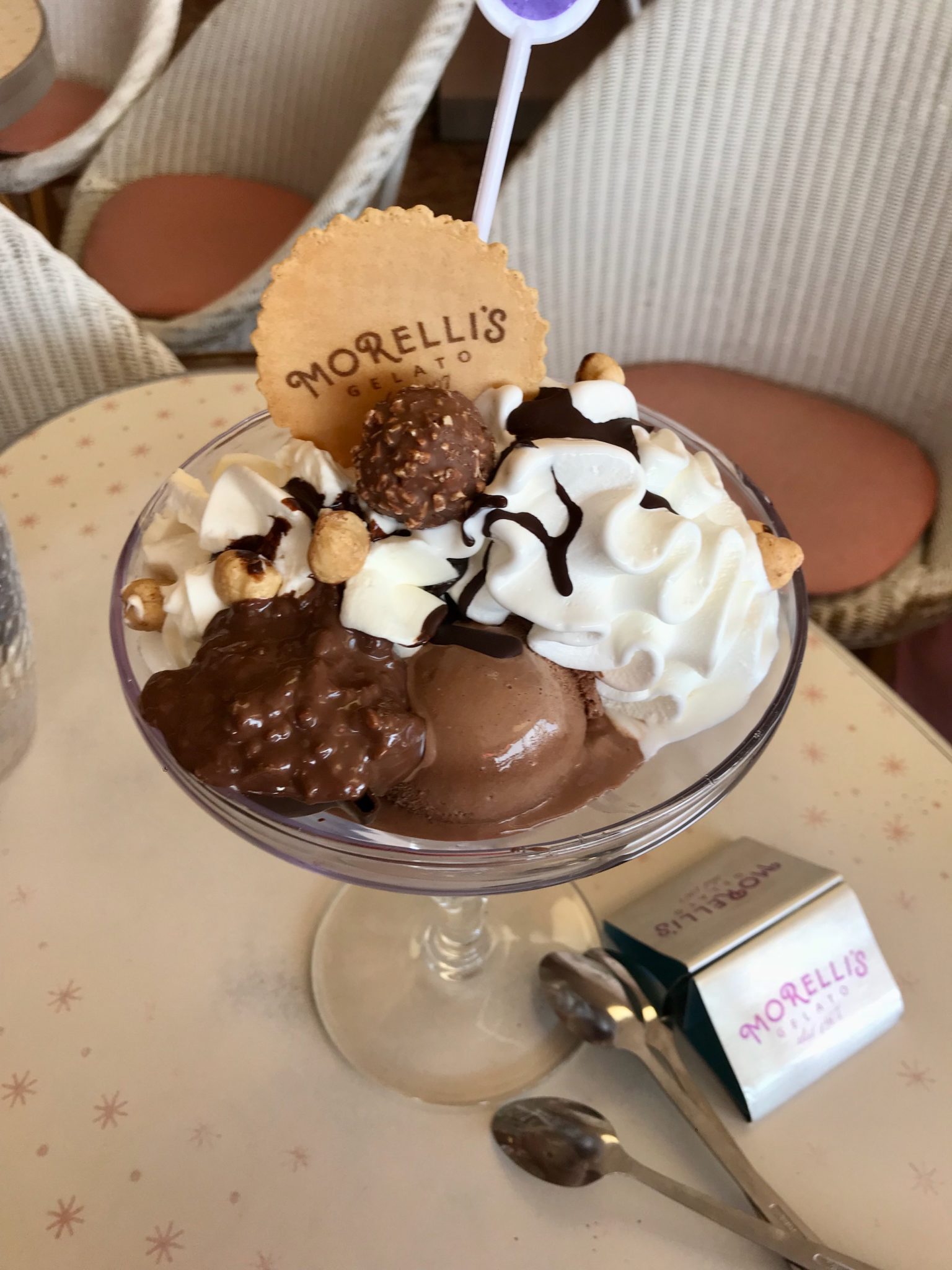 Stroll Along the Parade
After consuming all that ice cream, it's lovely to stroll along the Parade, which extends the length of the Bay and has great views of the beach and lots of lovely restaurants, cafes and shops on the way.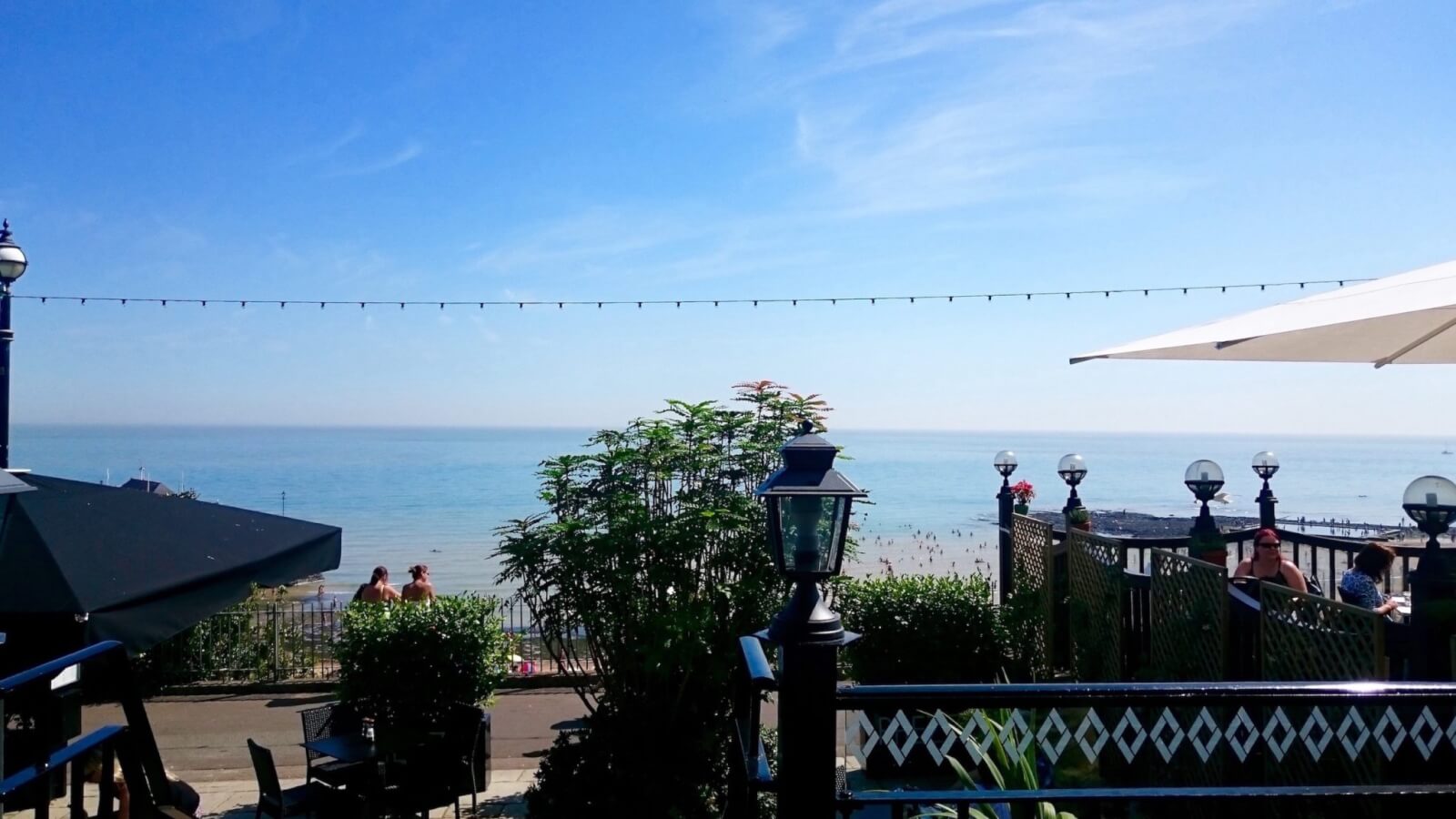 Dickens House Museum
Learn about the legendary author Charles Dickens. The museum is located in a cottage that was Dickens' inspiration for the home of Betsey Trotwood in David Copperfield.
Pimms at The Pavilion
Enjoy a Pimms or a glass of vino at Broadstairs Pavilion, overlooking Broadstairs Beach. It's a lovely spot to spend an afternoon.
Broadstairs Restaurants
As well as the beach, Broadstairs has some fantastic restaurants including a great tapas bar called Albarino, which is situated on Albion Street, just above the beach and Wyatt and Jones by the harbour which does great brunches (among other things).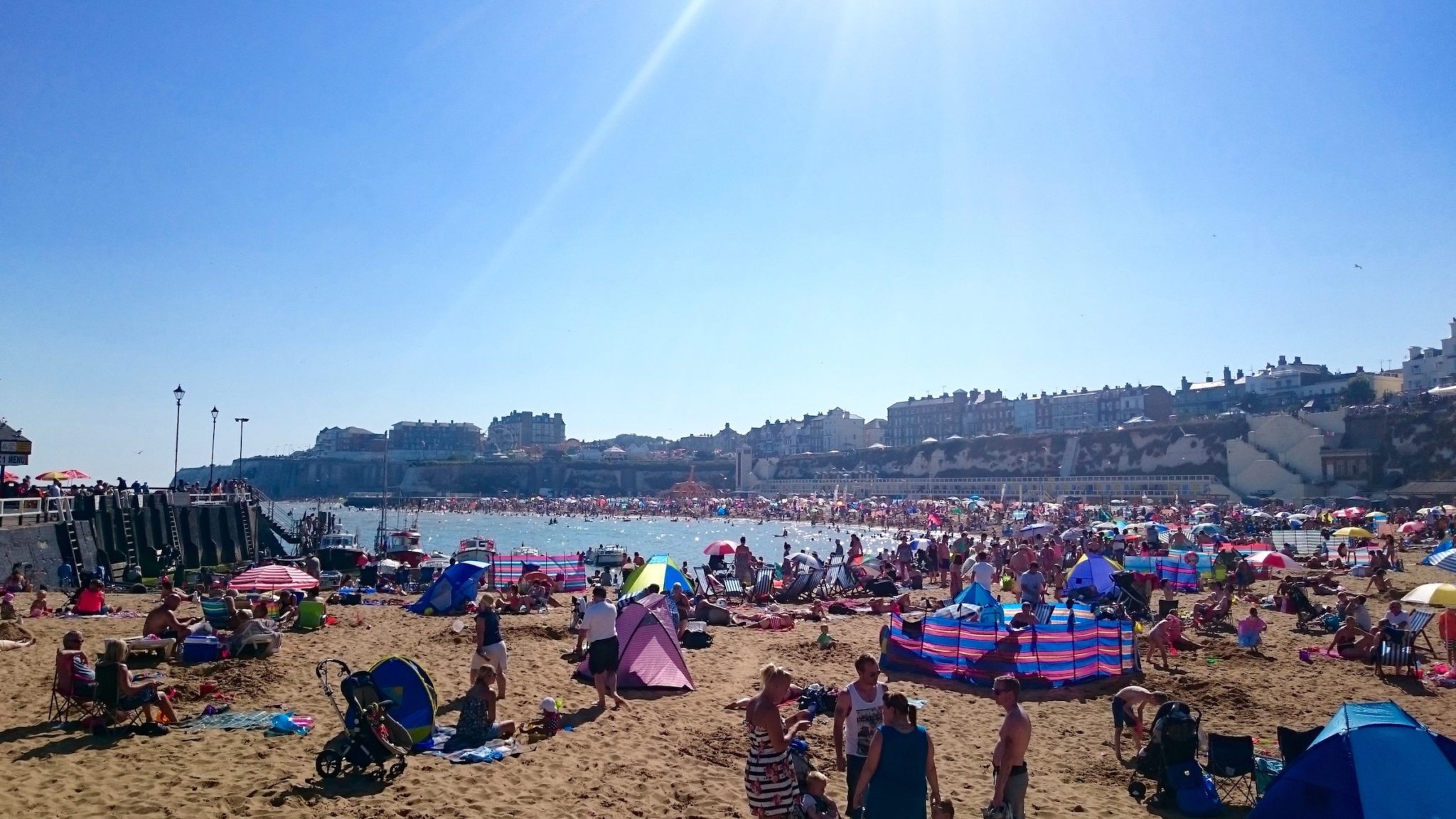 Where to Stay in Broadstairs
Broadstairs has some lovely family-run B&Bs such as Artfuls and The Guest House Broadstairs. The Royal Albion has a fantastic location, right on the seafront.
Find accommodation in Broadstairs
How to Get to Broadstairs
Situated between Margate and Ramsgate in Kent, it's an hour and a half from London by train. From the train station, it's a 10 minute walk downhill to the beautiful sandy beach.
Travelling to Kent? Check out our guide to Canterbury.