White sand, turquoise water and kangaroos on the beach. These things had put Esperance high on my travel wish list since moving to Australia. Living on the east coast, it wasn't the easiest (or cheapest) place to get to, but I managed to convince my family that we should all go for Christmas, and finally organised a trip. We stayed for a week and managed to find plenty of things to do in Esperance during our stay.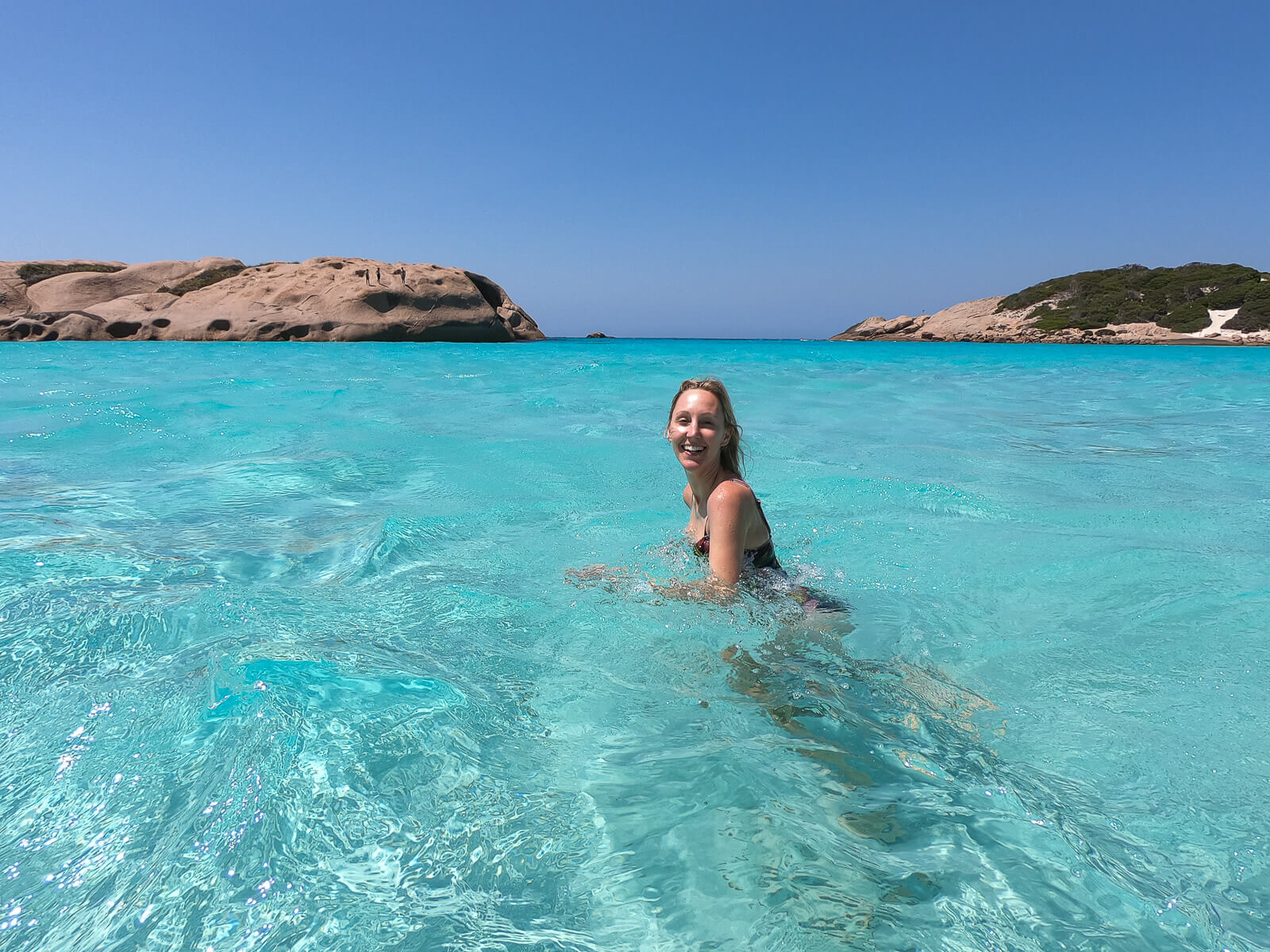 Disclosure: This article contains affiliate links. This means that if you click a link and purchase something I've recommended I may earn a small commission. This does not affect the price you pay but helps me to run this site. You can read my full affiliate disclosure here.
Visit Cape Le Grand National Park
This was number one on my Esperance itinerary, and we visited shortly after arriving. Cape Le Grand is a spectacular national park a 45 minute drive east of the town. You'll need a car (and ideally a 4WD) to visit and spend at least a day exploring the different areas of the park.
If you have a campervan or fancy camping, there are campgrounds in Cape Le Grand National Park with gas BBQs and toilets – make sure you book in advance.
Lucky Bay
Make Lucky Bay your first stop, and if you can, arrive early. This is the much-photographed beach where you might spot kangaroos. They tend to hang around early in the morning and at dusk, so these are your best chances of spotting them. You can drive on the sand and along the beach (best avoided if you don't have a 4WD) and find the perfect secluded spot.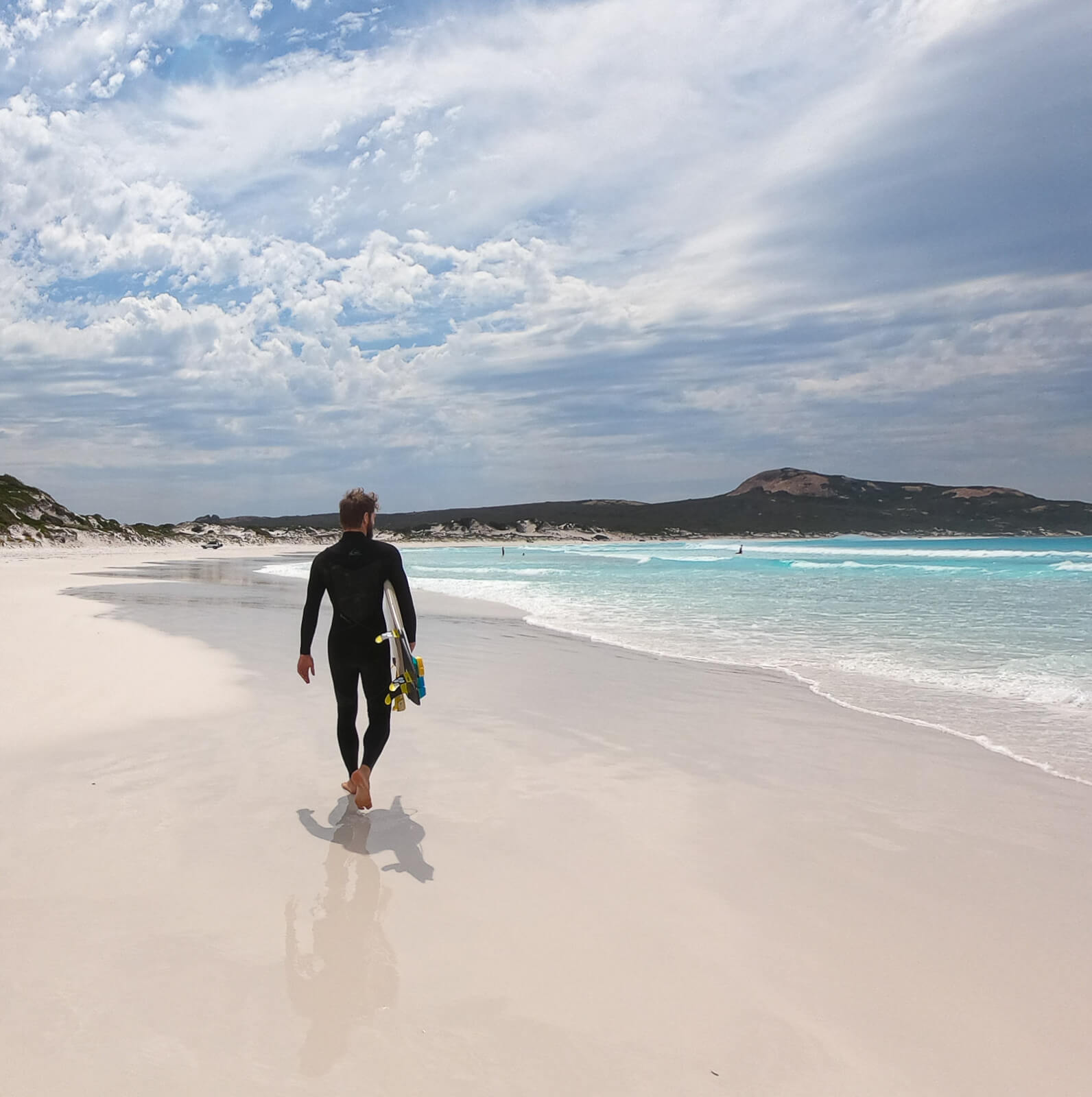 Other beautiful beaches include Hellfire Bay, Cape Le Grand Bay and Thistle Cove.
If you're into hiking, make the 3km round trip up Frenchman Peak, where you will be rewarded with gorgeous views of the park at 262m.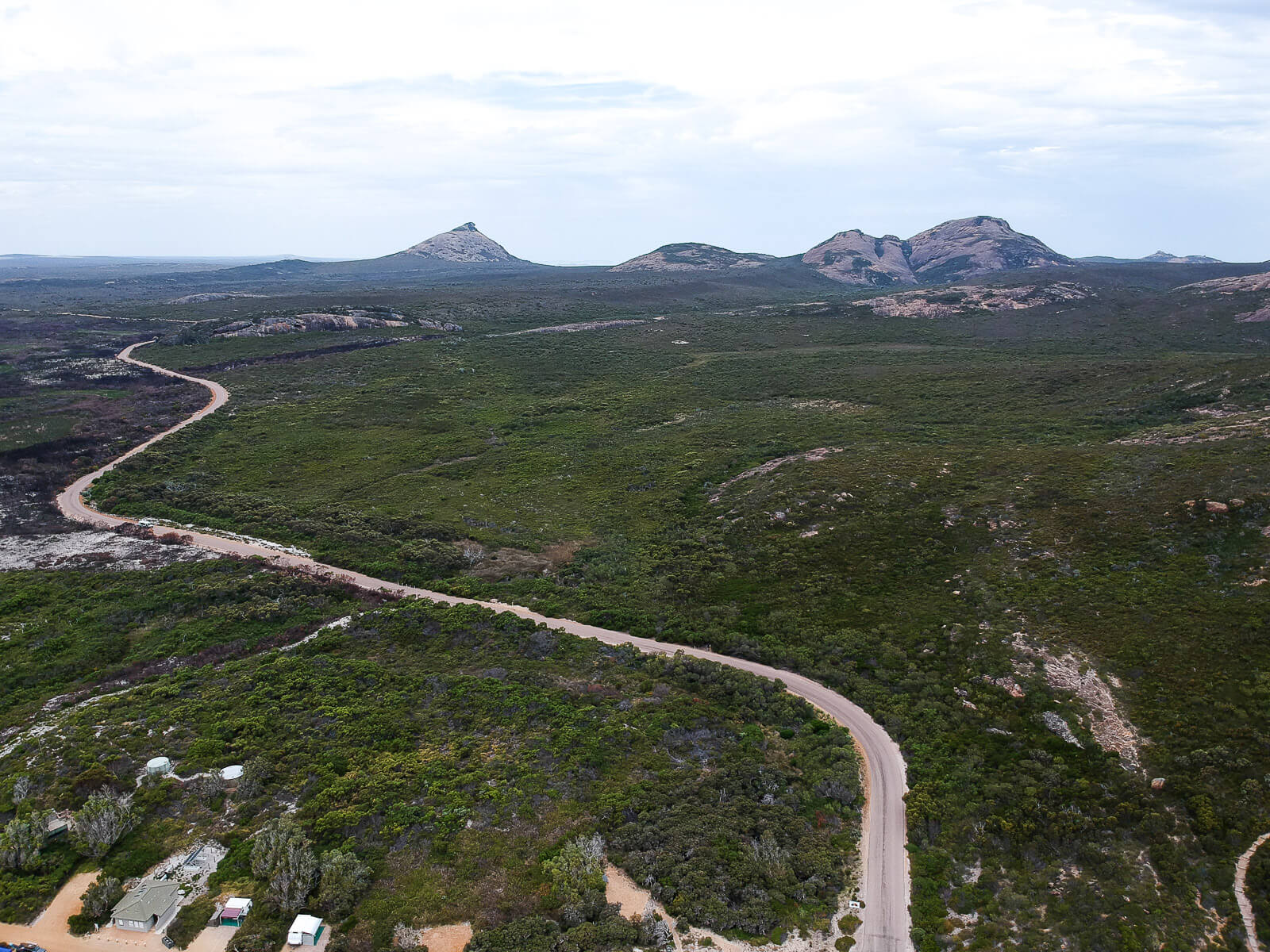 Read our ultimate Perth to Esperance road trip guide.
Swim at Twilight Beach
Twilight Beach is so beautiful. It's literally paradise. I actually preferred this beach to Lucky Bay in Cape Le Grand National Park. It has a big rock that you can swim out to and jump off, and it also shelters the beach, making it great for swimming. It's about 10km from Esperance town and there is plenty of parking nearby. If you only go to one beach in Esperance, make it this one!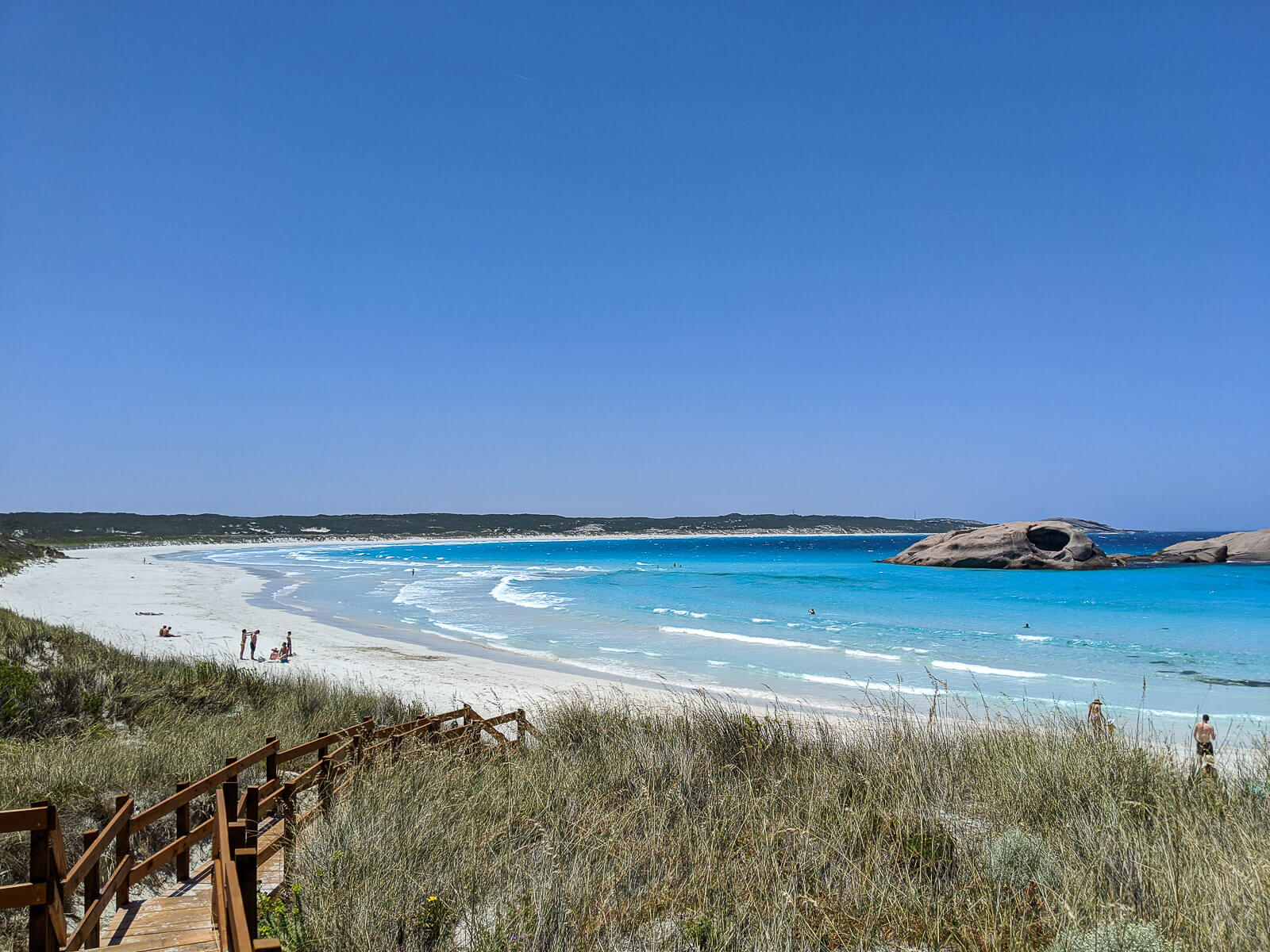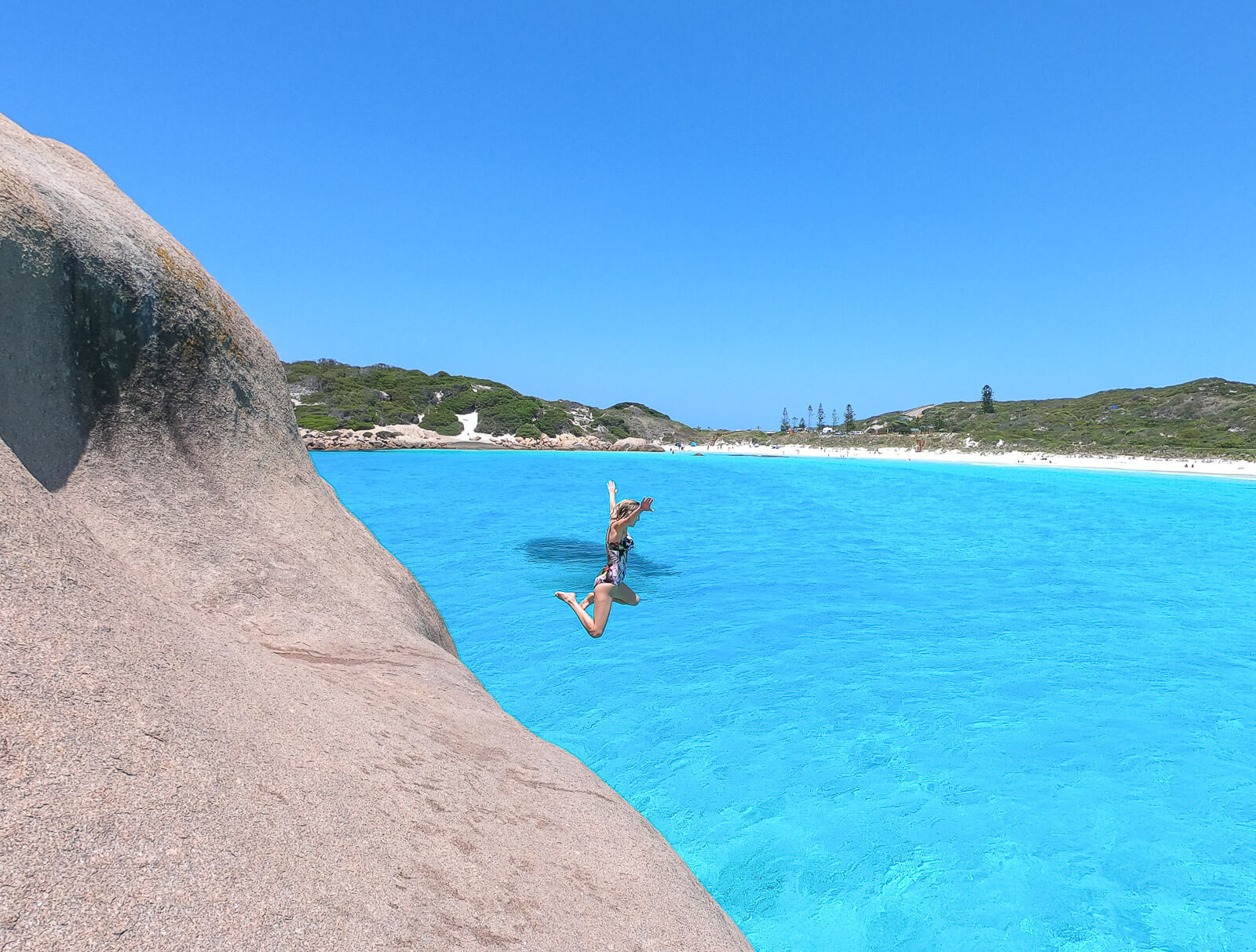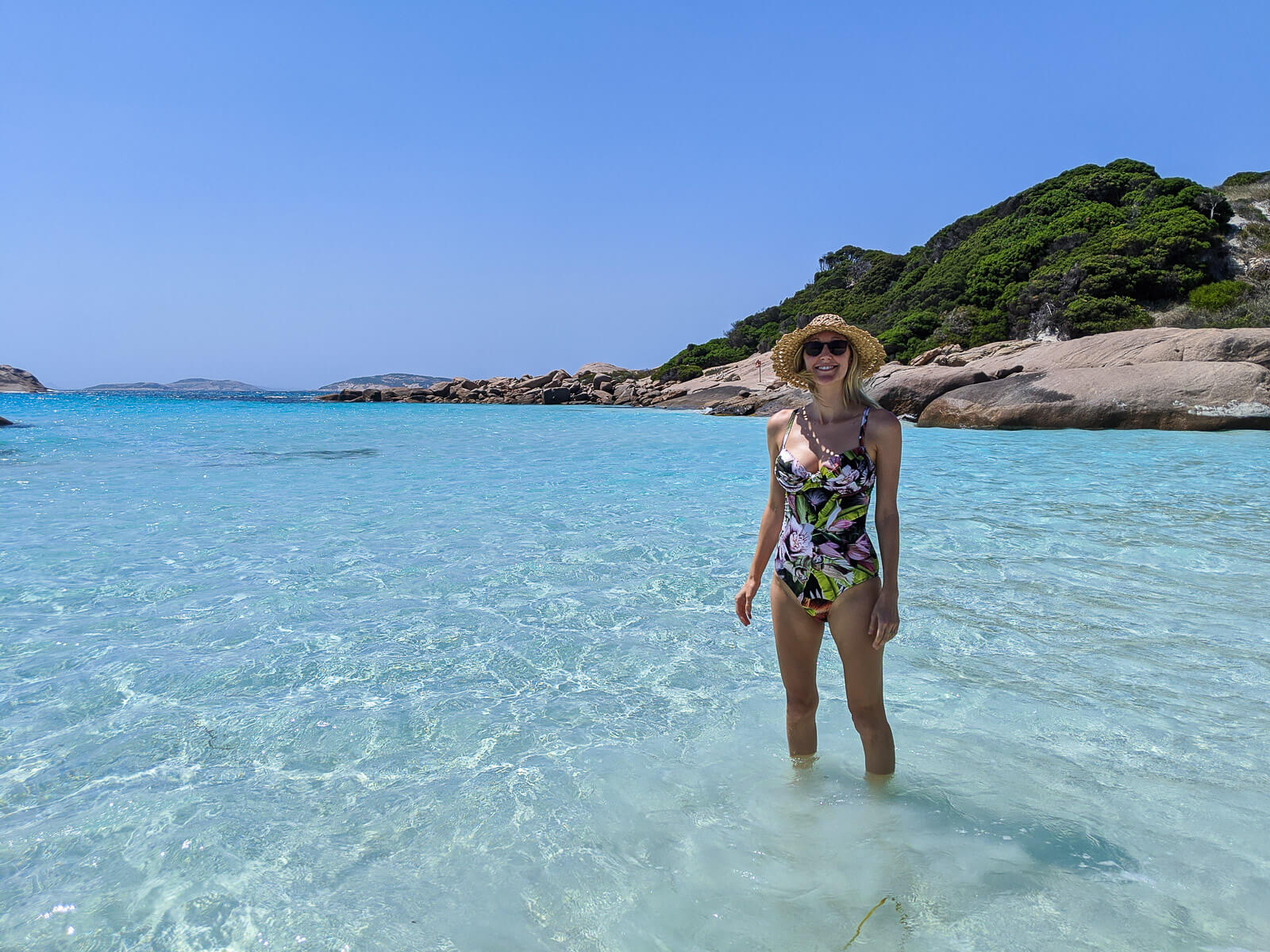 Having said that, there are loads of beautiful beaches in Esperance, so other beaches to check out while you're here include:
Blue Haven
West Beach – good for surfing
Lovers Cove
Salmon Beach
Eleven Mile Beach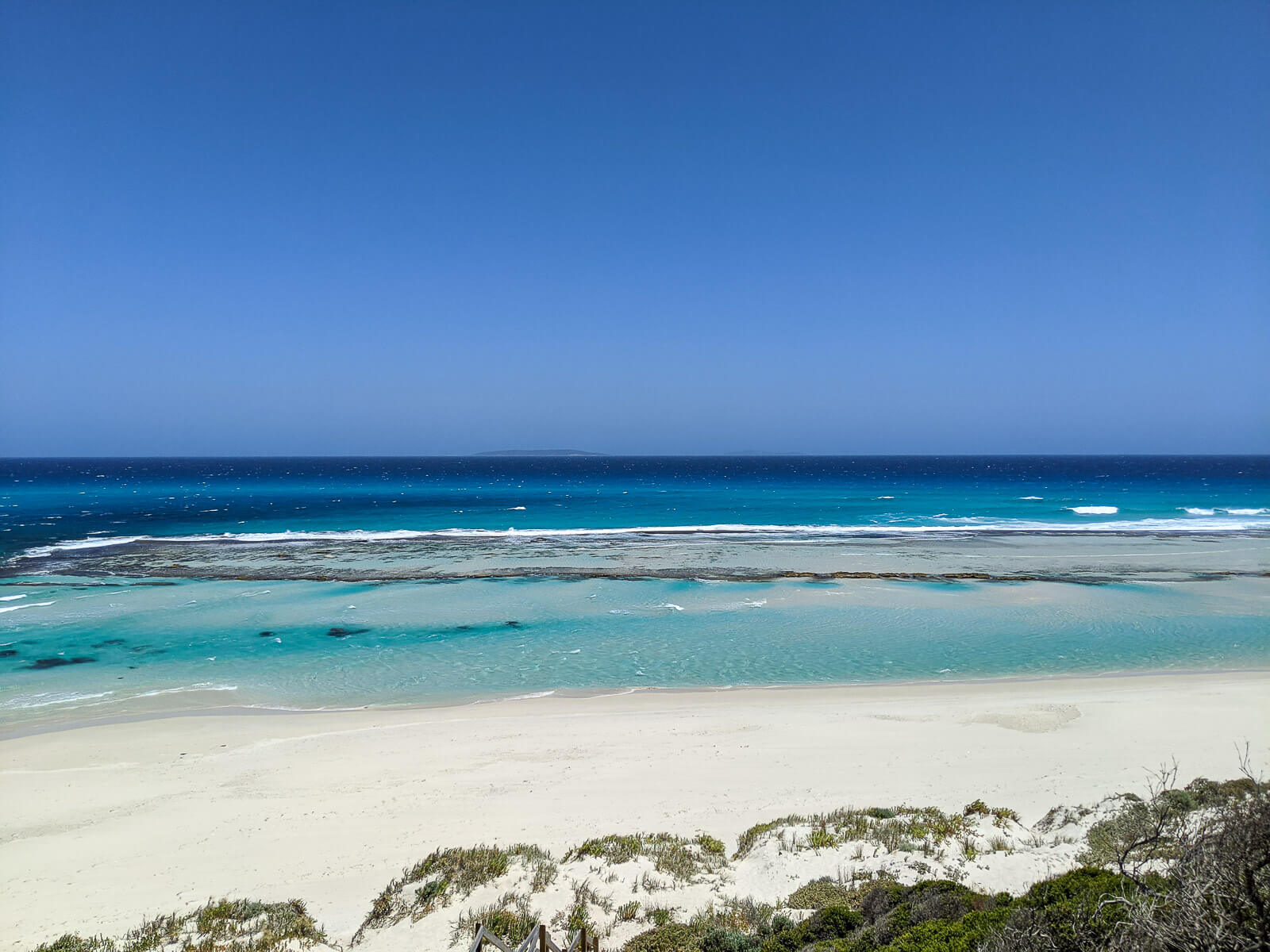 Shop
Though it's a small town, there are some great boutiques in Esperance. Museum Village is a lovely little area of historical buildings that now house craft, homewares and clothes shops, an art gallery and cafes. We purchased some lovely gifts here including handmade jewellery. If you're visiting over the weekend, check to see if the Esperance Markets are on. They take place twice a month on Sundays, and feature local food and produce, and arts and crafts. You'll also find some great clothing stores along the main shopping street.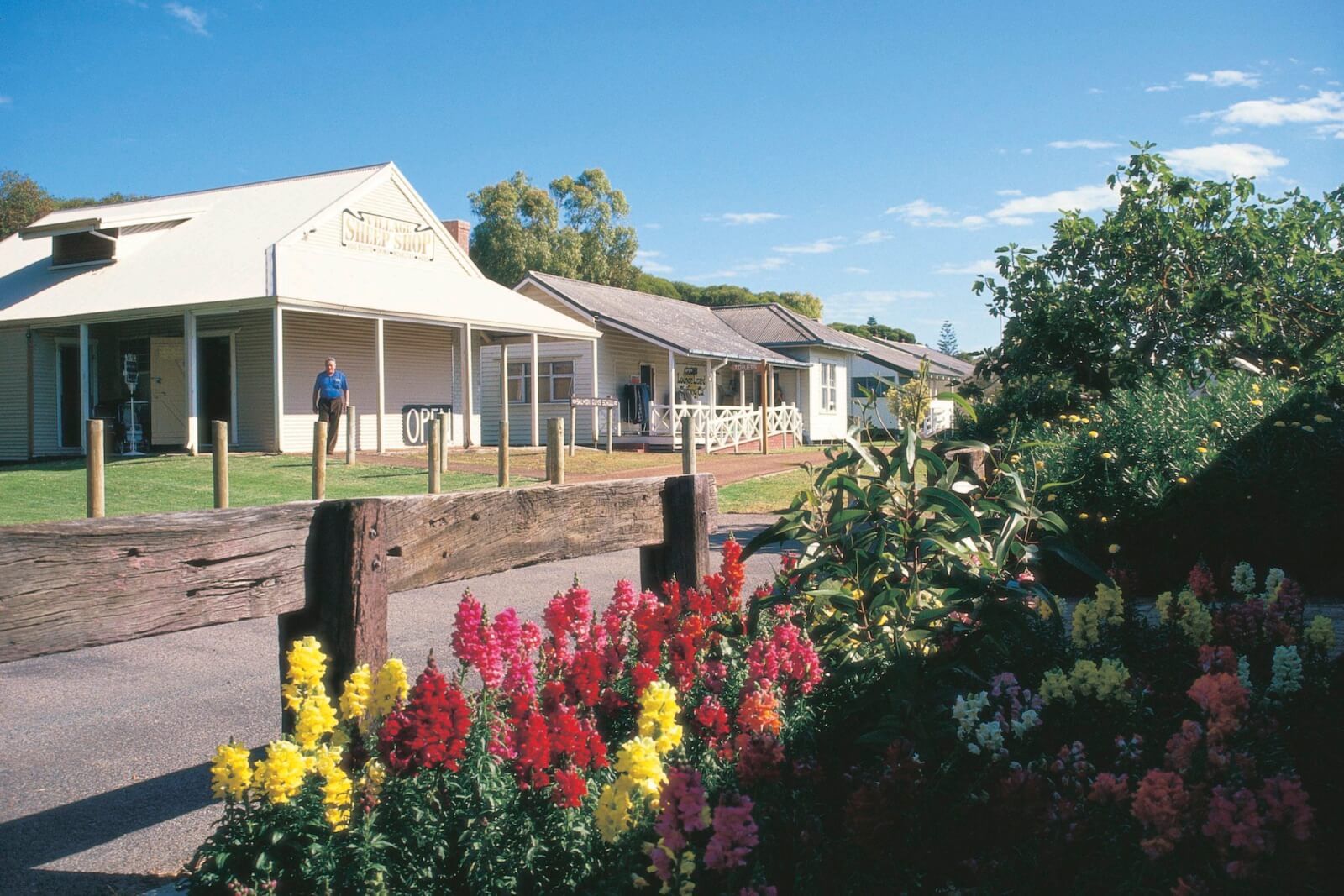 Fly over Lake Hillier
Lake Hillier is one of Australia's pink lakes. Located on Middle Island on the Recherche Archipelago, it's difficult to reach, and so the best (and often only) way to see it is via a scenic flight. During the flight, not only will you see the incredible fuchsia colour of the lake, but the hundreds of other islands in the archipelago, plus Cape Le Grand National Park and the beautiful white sand beaches that line the coastline around Esperance. Once a year it's possible to visit the island by boat and see the lake up close with Esperance Island Cruises. It takes about two hours to reach the island from Duke of Orleans (100km east of Esperance), which is why they don't run the cruise often.
A scenic flight costs $385 AUD per person and the scenic cruise costs $320 per person
Don't confuse Lake Hillier with Pink Lake, just outside of Esperance, which isn't actually pink!
An easier to reach pink lake is Hutt Lagoon, south of Kalbarri which can be seen as part of a road trip to Exmouth from Perth.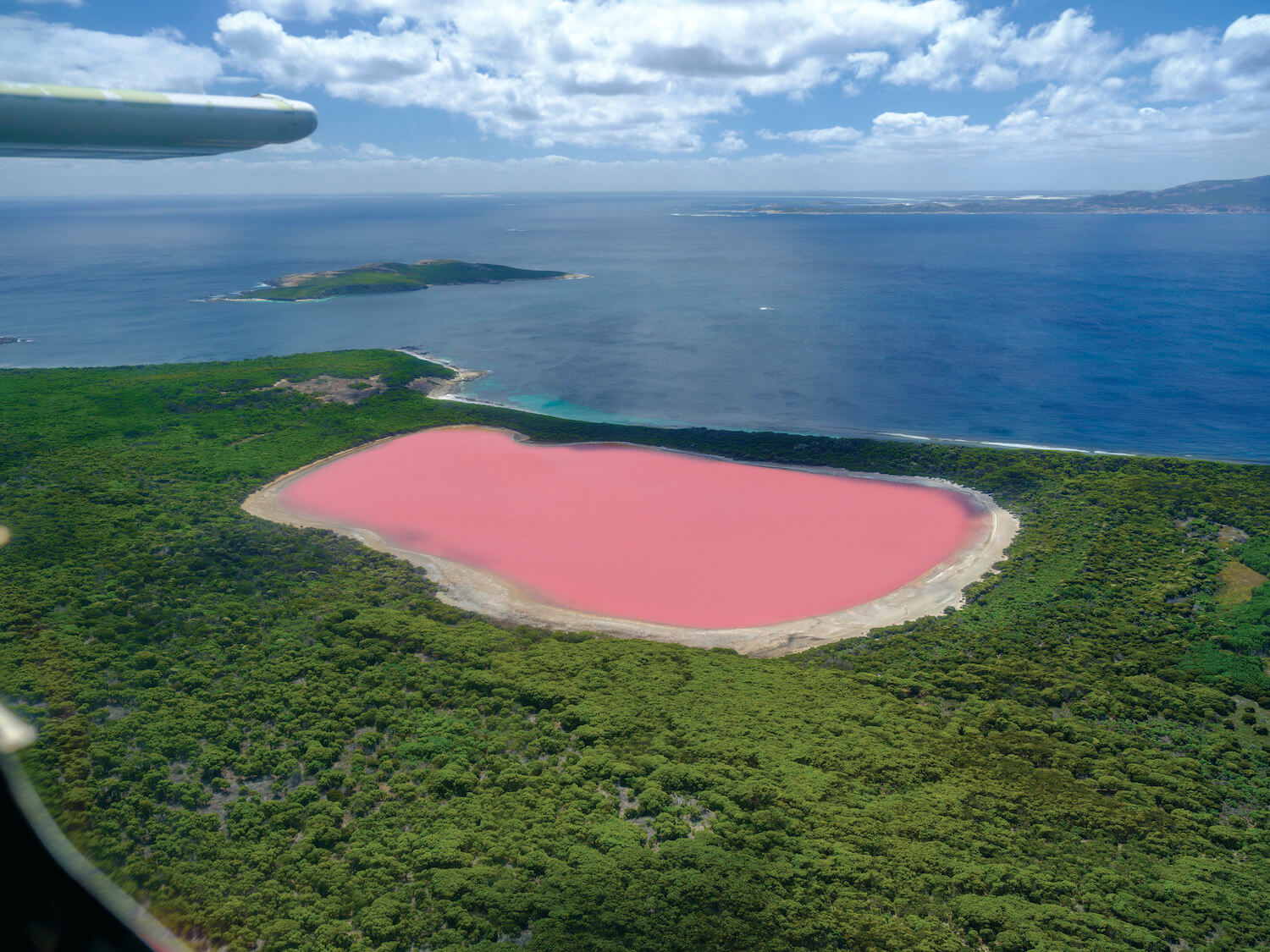 Visit Woody Island
Much easier to reach than Middle Island, Woody Island is only 60 minutes by boat from Esperance Bay. You can take a day trip or stay overnight either camping or in one of the island's huts. We did the day trip option and en route spotted dolphins, sea eagles and sea lions!
Once on the island, there is a cafe/bar selling food and drinks and morning tea is included in your ferry ticket. We snorkelled at the various bays around the island, jumped off the jetty and the boys caught a few fish for dinner later that evening. There are also some great walking trails on the island, which is a nature reserve so you may spot bandicoots and wallabies.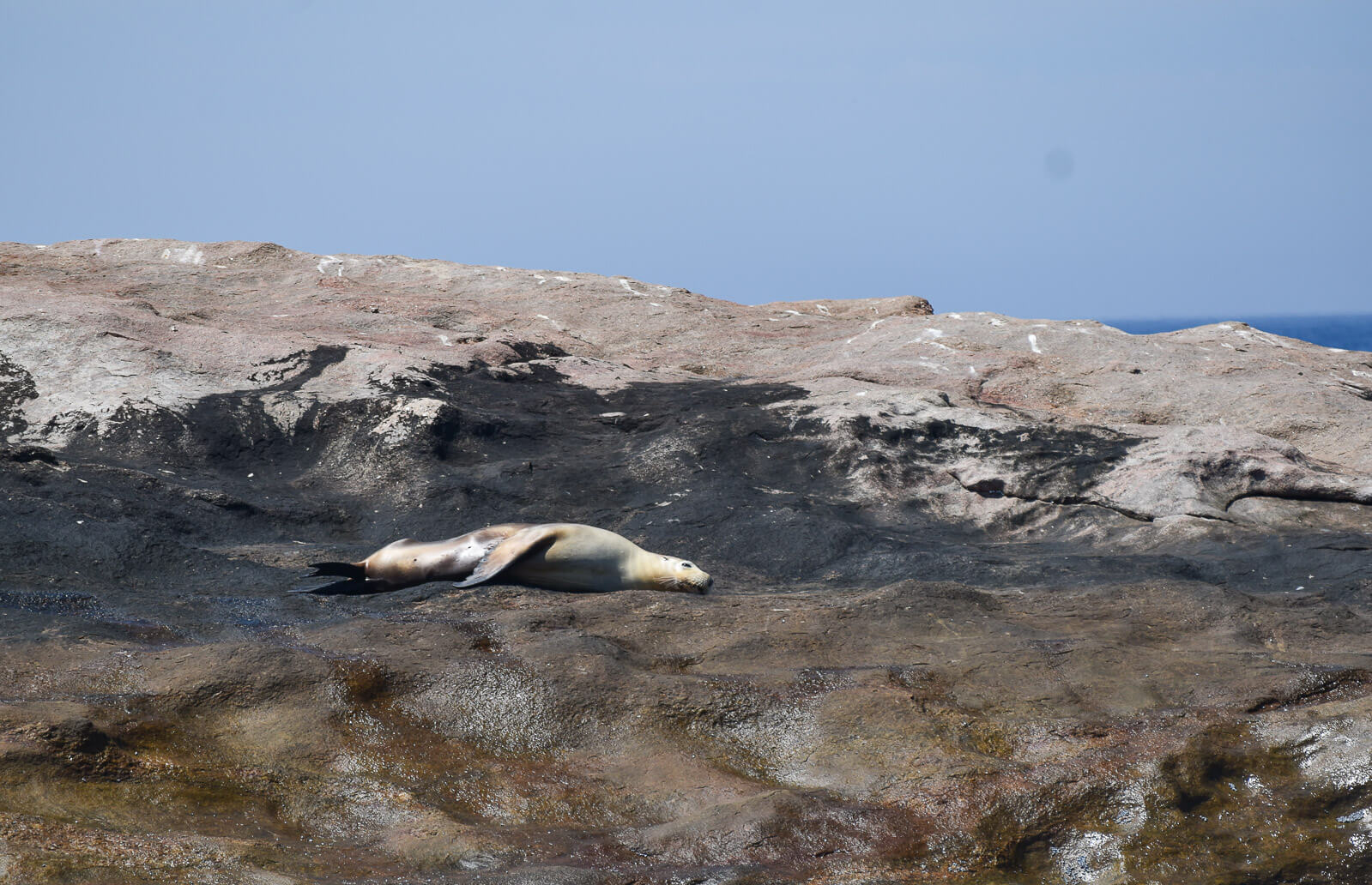 Visit Stone Henge
Slightly random, but Esperance has a full-size replica of Stone Henge! Made out of Esperance Pink Granite, it's located 10 minutes drive from town and was built to align with the solstices in Esperance. On the morning of the Summer Solstice the sun's rays align with the station stones and shine through to the altar stone and the same happens on the sunset of Winter Solstice in reverse.
Great Ocean Drive and Rotary Lookout
Drive or cycle the 40km Great Ocean Drive, a loop that includes some of Esperance's stunning beaches, rocky cliffs and incredible rock formations. Don't miss the Rotary Lookout for sweeping views across the vast coastline.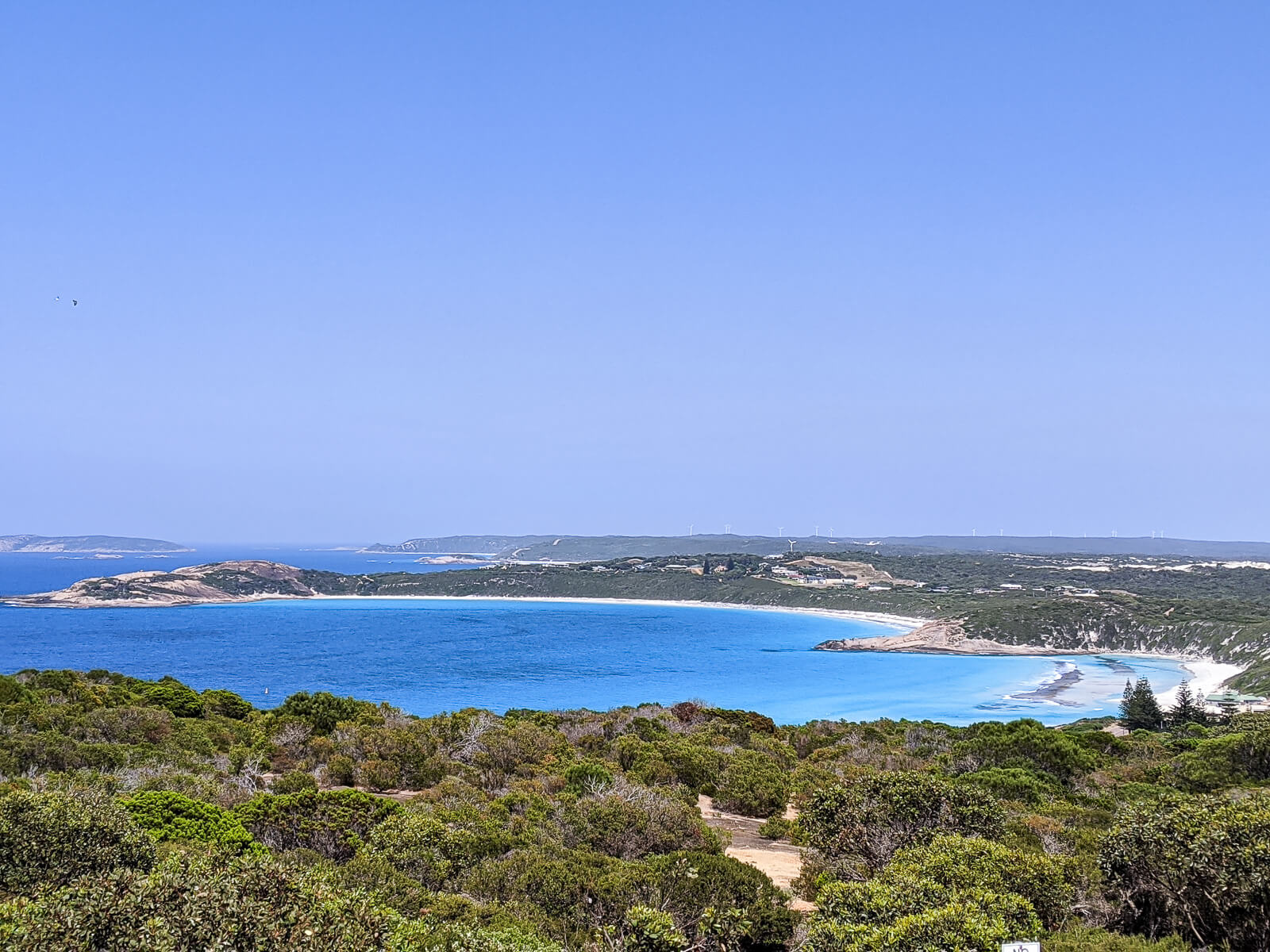 Walk Esperance Esplanade
Take a leisurely walk along the esplanade and stop to admire the Esperance Whale Tail Sculpture. This public art project was created by local artist Cindy Pool and symbolises the ocean's importance to the prosperity of the town. Cindy specialises in glass art and has a gallery just outside of town where you can purchase artworks and jewellery.
Play Crazy Golf
Whilst this may not be number one on your list, it's a great thing to do if you're staying in Esperance for a little longer, as we were. The good thing about this course is that it's undercover, which means it's the perfect activity in Esperance when it's raining.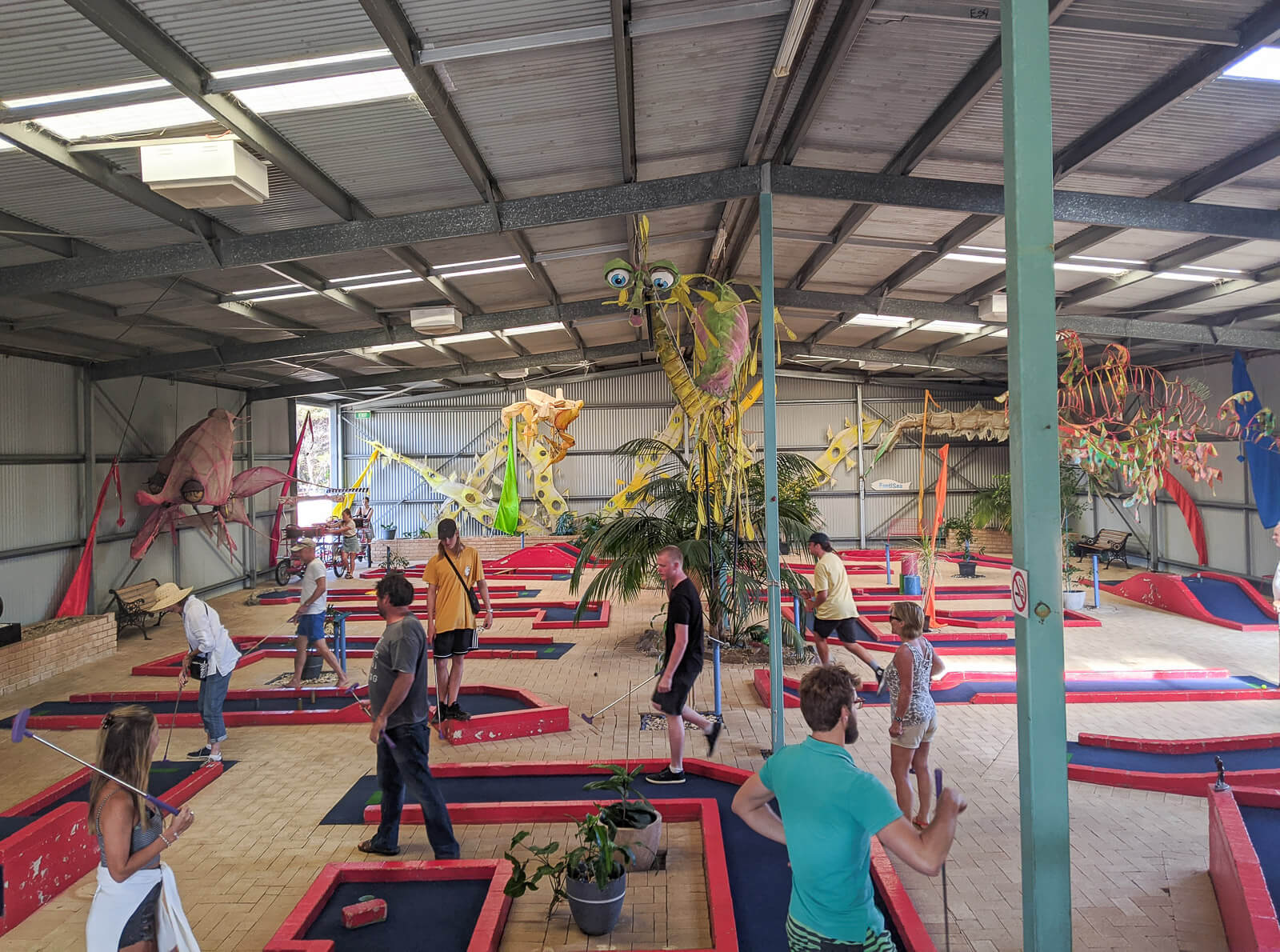 Where to Eat and Drink in Esperance
Our favourite restaurant in Esperance is Taylor St Quarters. It's a lovely spot right on the water. For fish and chips, head to Fish Face or Ocean Blues and for beer, Lucky Bay Brewing is located just outside town – you can take a tour of the brewery or just enjoy a few beers (or take some to go).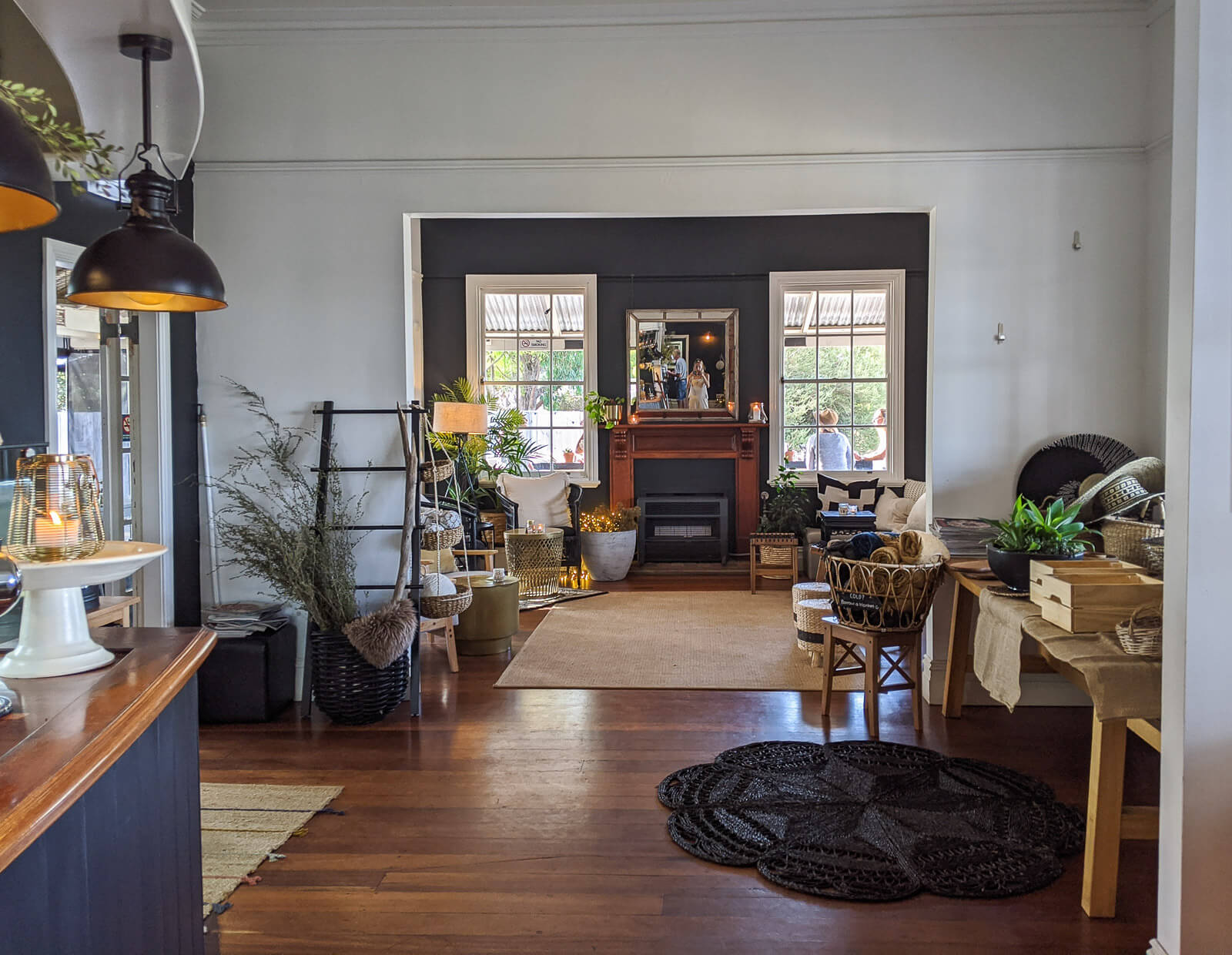 Where to Stay in Esperance
There is plenty of great accommodation in Esperance. We were in a big group so hired a house with Esperance Island View Apartments, which was great. It had a big lounge and kitchen with a massive balcony and three bedrooms downstairs, a few minutes walk from the beach and town. I've heard really good things about Esperance Chalet Village, and that would have been my choice if I was travelling as a couple – the chalets look so cute!
Otherwise, there are great spots for camping in Esperance. You can camp right by Lucky Bay in Cape Le Grand National Park and there are also campgrounds in Esperance town too.
Find accommodation in Esperance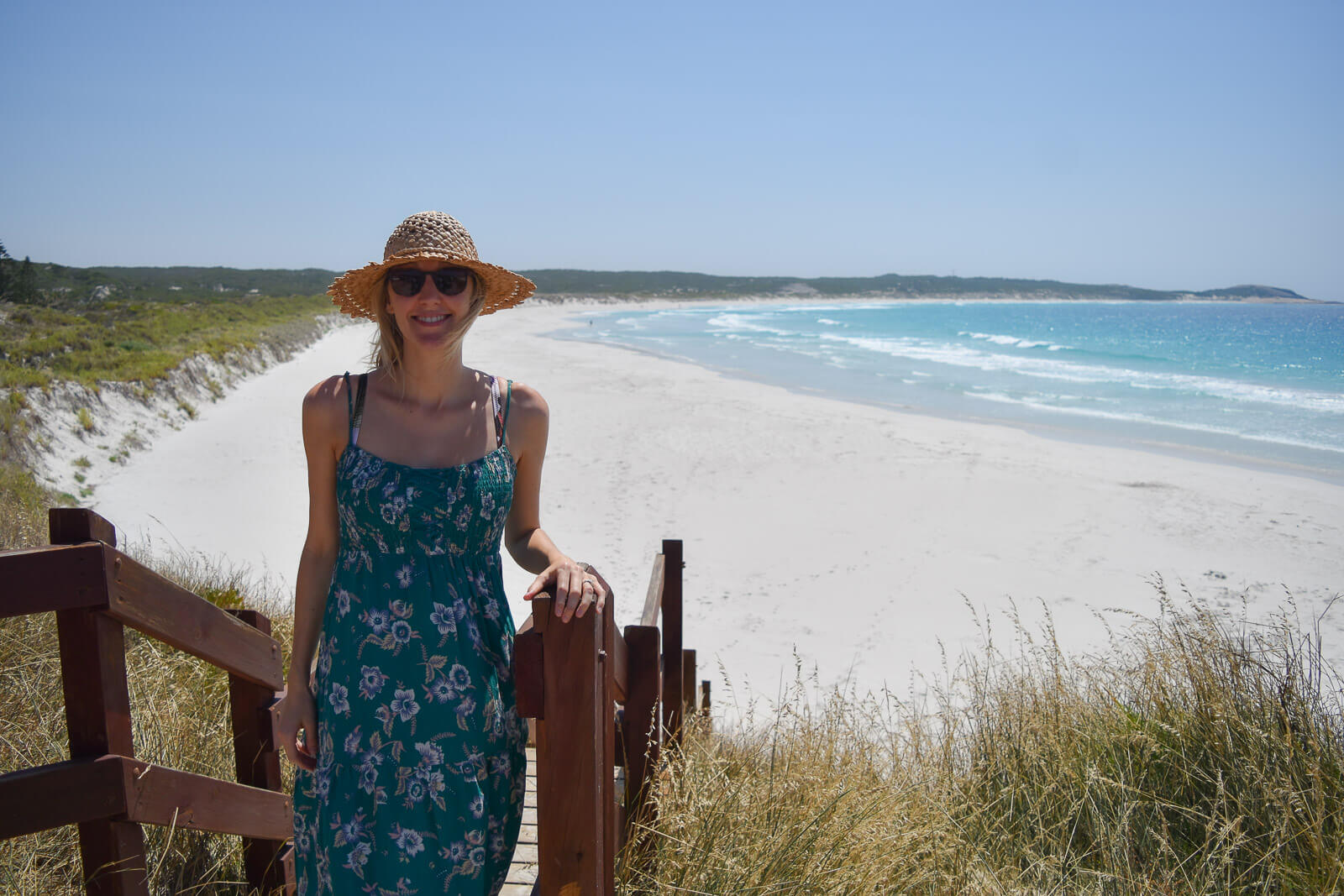 How to Get to Esperance
Esperance isn't the easiest or cheapest place to get to, but it's well worth the visit. You can fly directly from Perth in Western Australia with Rex (which my mum and sister did), or you can drive (which my dad, husband and I did). We flew from Sydney to Perth, picked up a hire car at the airport and drove inland for 7.5 hours via Wave Rock. We then drove back along the coastline – which is an awesome road trip.
Rent a car in Western Australia
FAQs
How many days should I spend in Esperance?
You can see the main attractions in 3-4 days, however, it's worth spending longer in this beautiful spot to enjoy the gorgeous beaches and explore the national parks.
What to do in Esperance on a rainy day?
-Play crazy golf
-Have a drink at Lucky Bay Brewing
-Visit Esperance Museum
-Check out Cindy Poole's glass gallery
-Have a long lunch at one of the restaurants
What is the best time of year to visit Esperance?
Spring, Summer and Autumn are all great times to visit Esperance. You are likely to have warm weather and can really enjoy the beaches.
Do you need a car in Esperance?
Though the town is small and it's easy to get around by bicycle or on foot, to visit the best beaches and visit Cape Le Grand National Park you really need a car in Esperance