Without a doubt, one of my favourite Australian trips, and favourite places in the country is Kangaroo Island. It's not as well known and frequented as other Aussie destinations, and I hadn't actually heard of it before I moved to Australia, however, after stumbling across a few photos on Instagram, I knew I had to go. It has the most stunning scenery, incredible wildlife and beautiful accommodation. Here are some of our favourite things to do in Kangaroo Island.
Things to Do in Kangaroo Island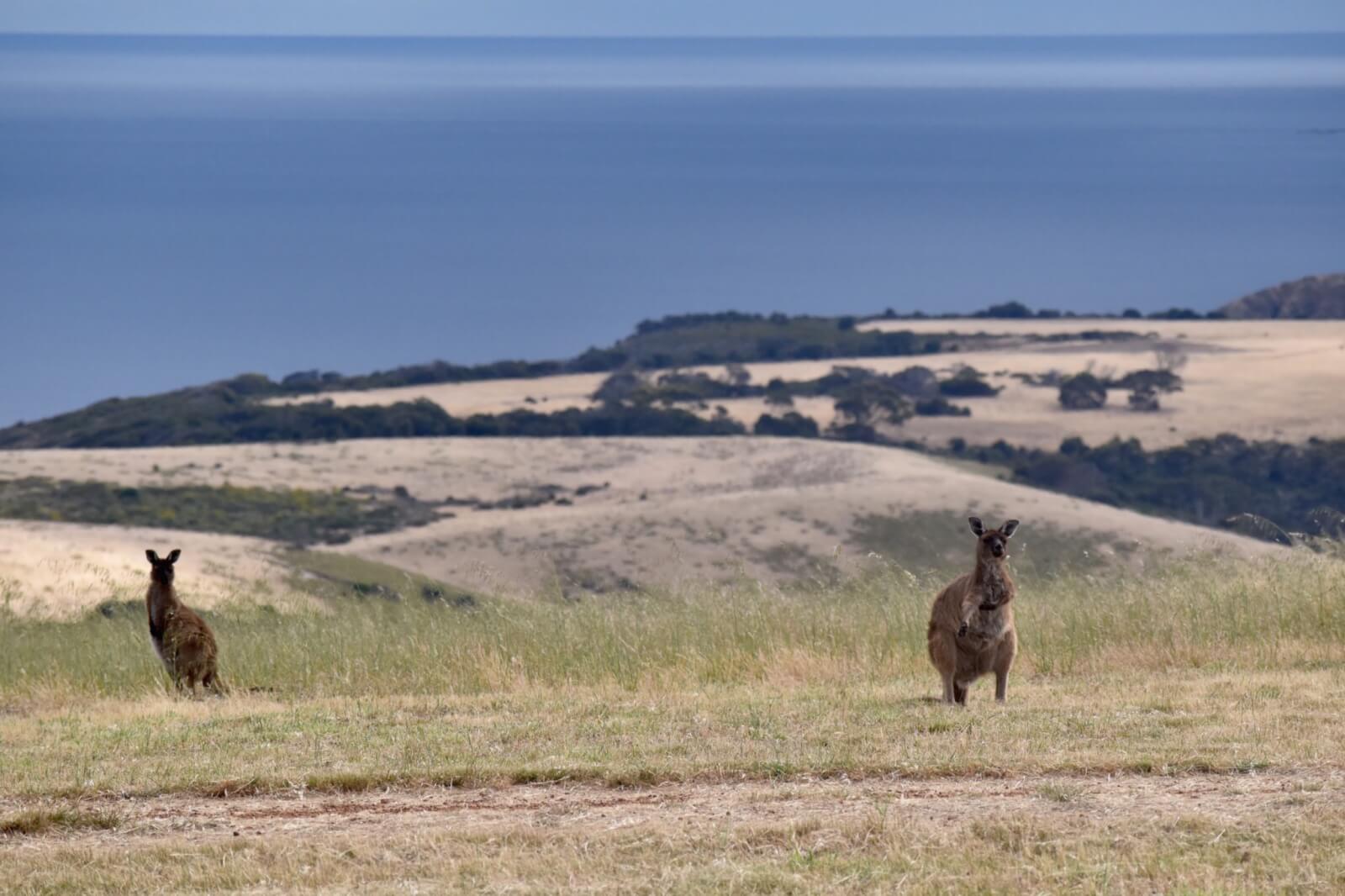 Disclosure: This article contains affiliate links. This means that if you click a link and purchase something I've recommended I may earn a small commission. This does not affect the price you pay but helps me to run this site. You can read my full affiliate disclosure here.
There are so many things to do in Kangaroo Island. We spent 3 days there and crammed a lot in, but I wish we had stayed for longer as it's a beautiful place to relax. Must do's on Kangaroo Island include:
Beaches
The island has some absolutely stunning beaches. My favourites were Stokes Bay and Snelling Beach. It's common to see dolphins at these beaches, which we did at Stokes Bay.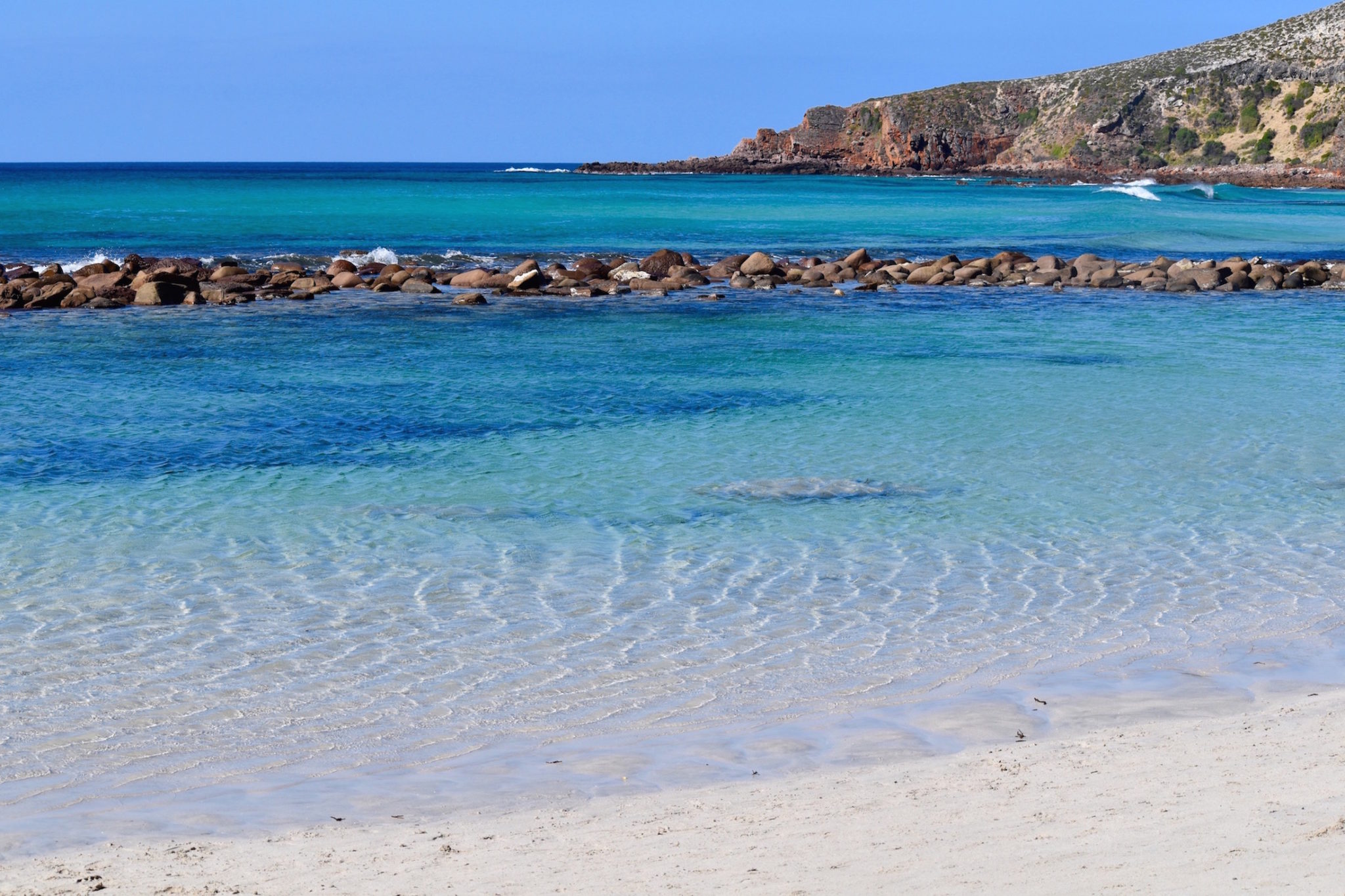 Kangaroos
It's called Kangaroo Island for a reason, and there are plenty of opportunities to see them. (There are more kangaroos and wallabies than people!)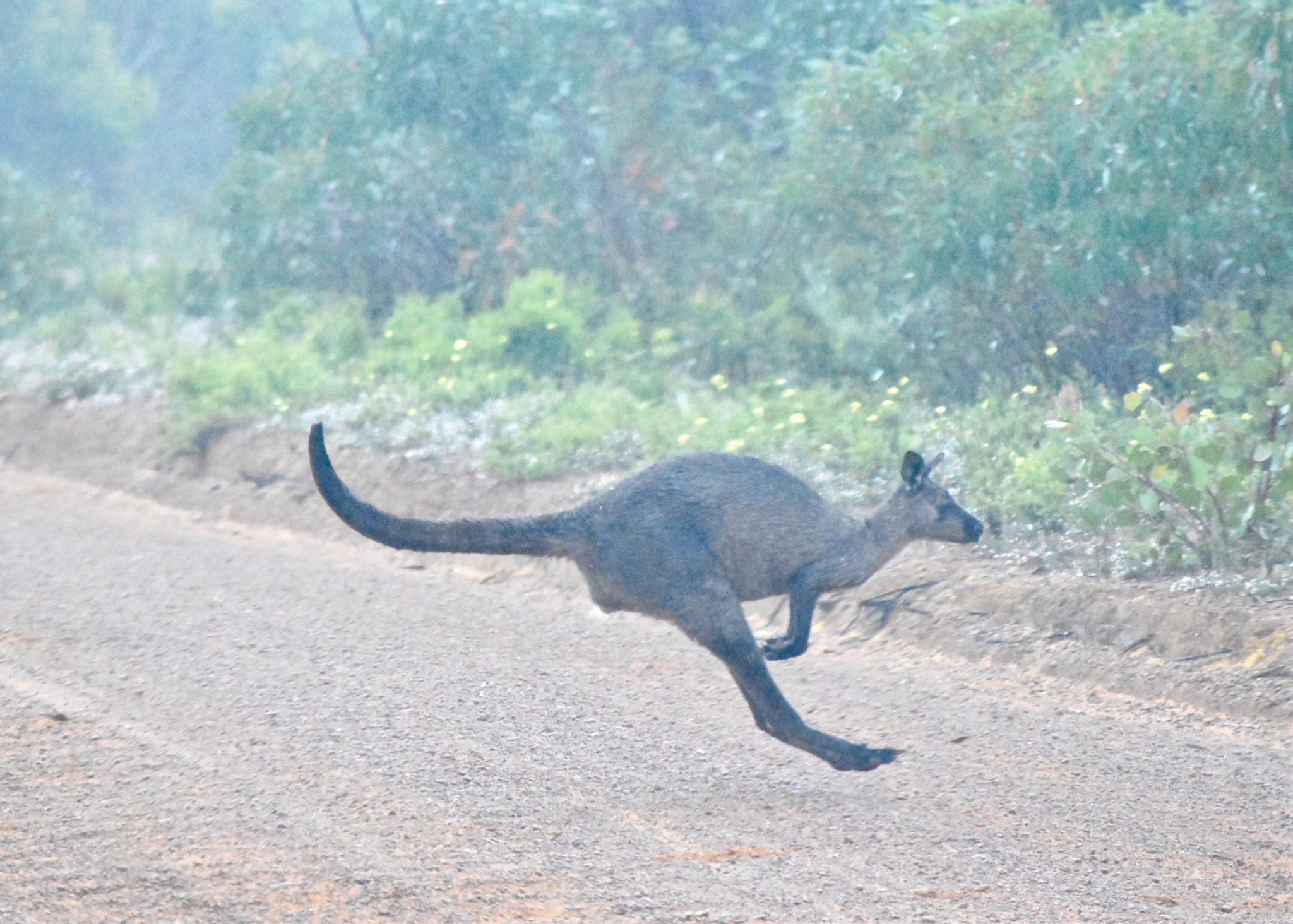 Dolphins
There are lots of dolphin pods around the island, and as well as spotting them from the beach, you can take a boat trip out to see and even swim with them.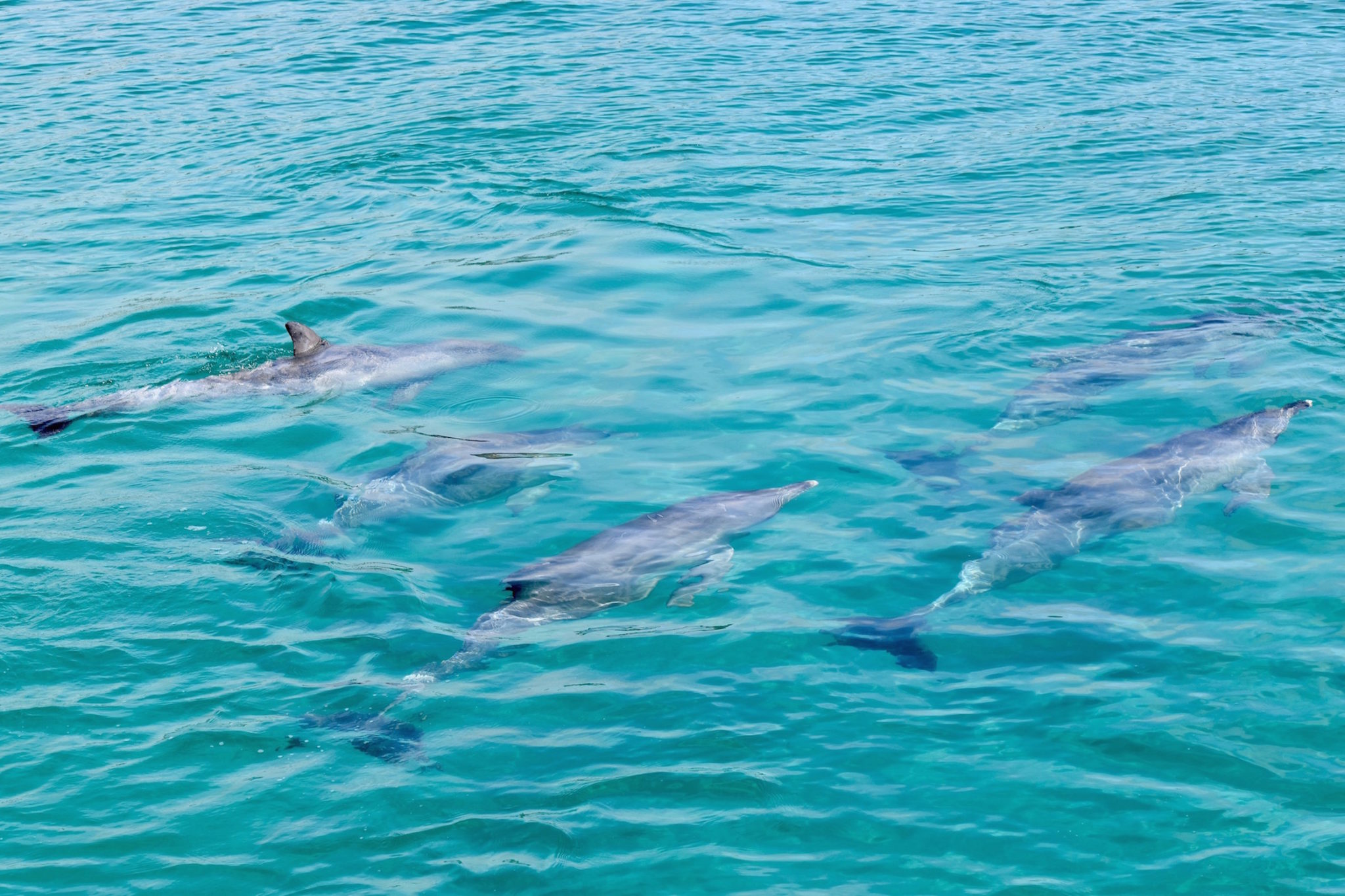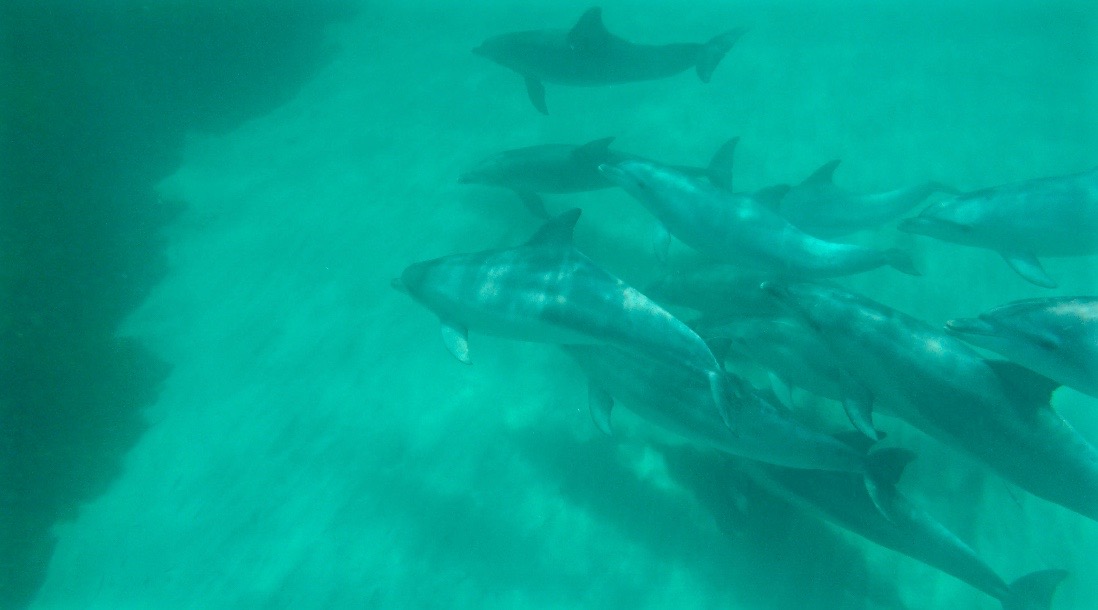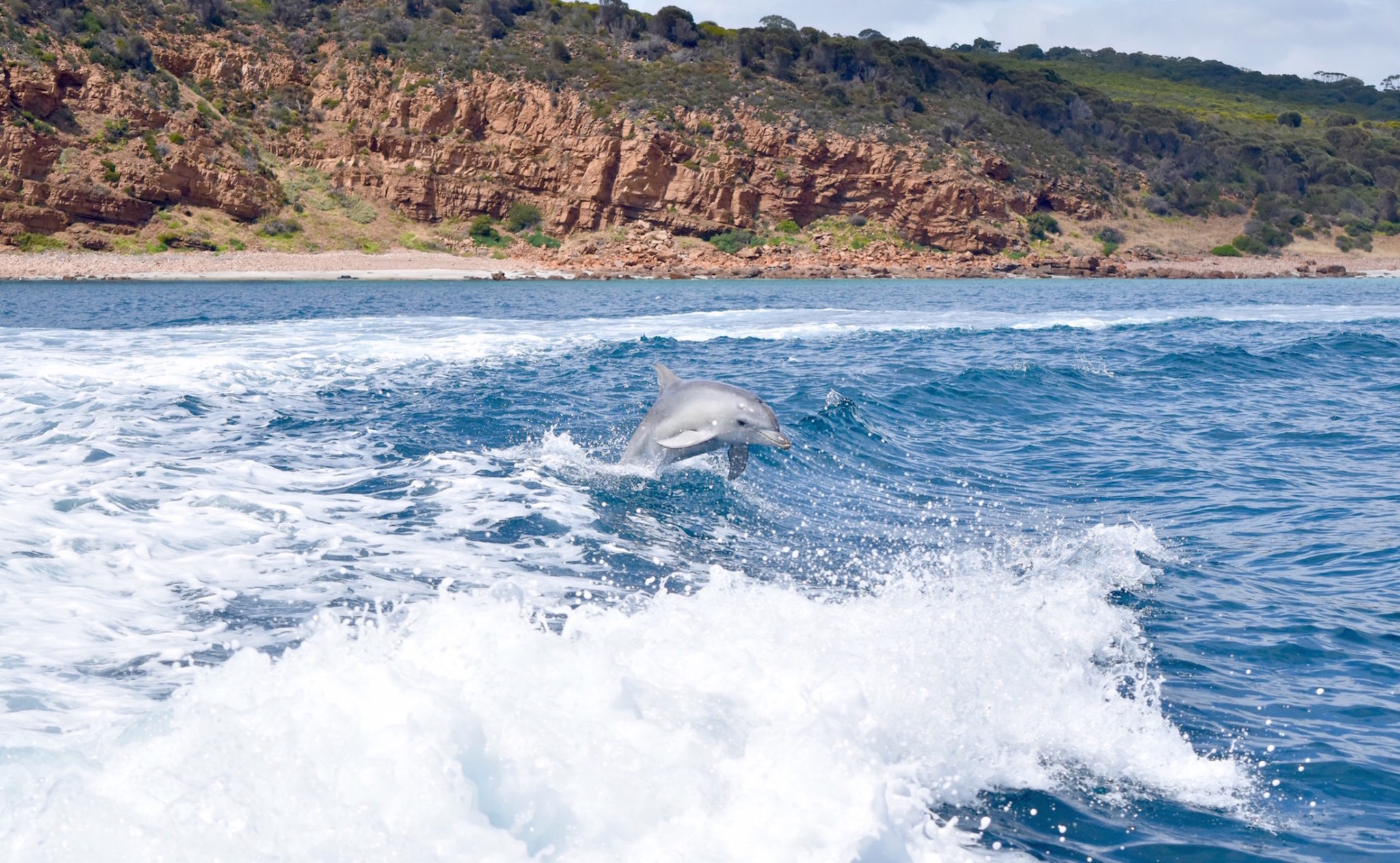 Sandboarding & Tobogganing
Little Sahara is a sand dune system where you can sandboard or toboggan. The highest dunes reach around 70m above sea level, so it's a pretty exhilarating ride down!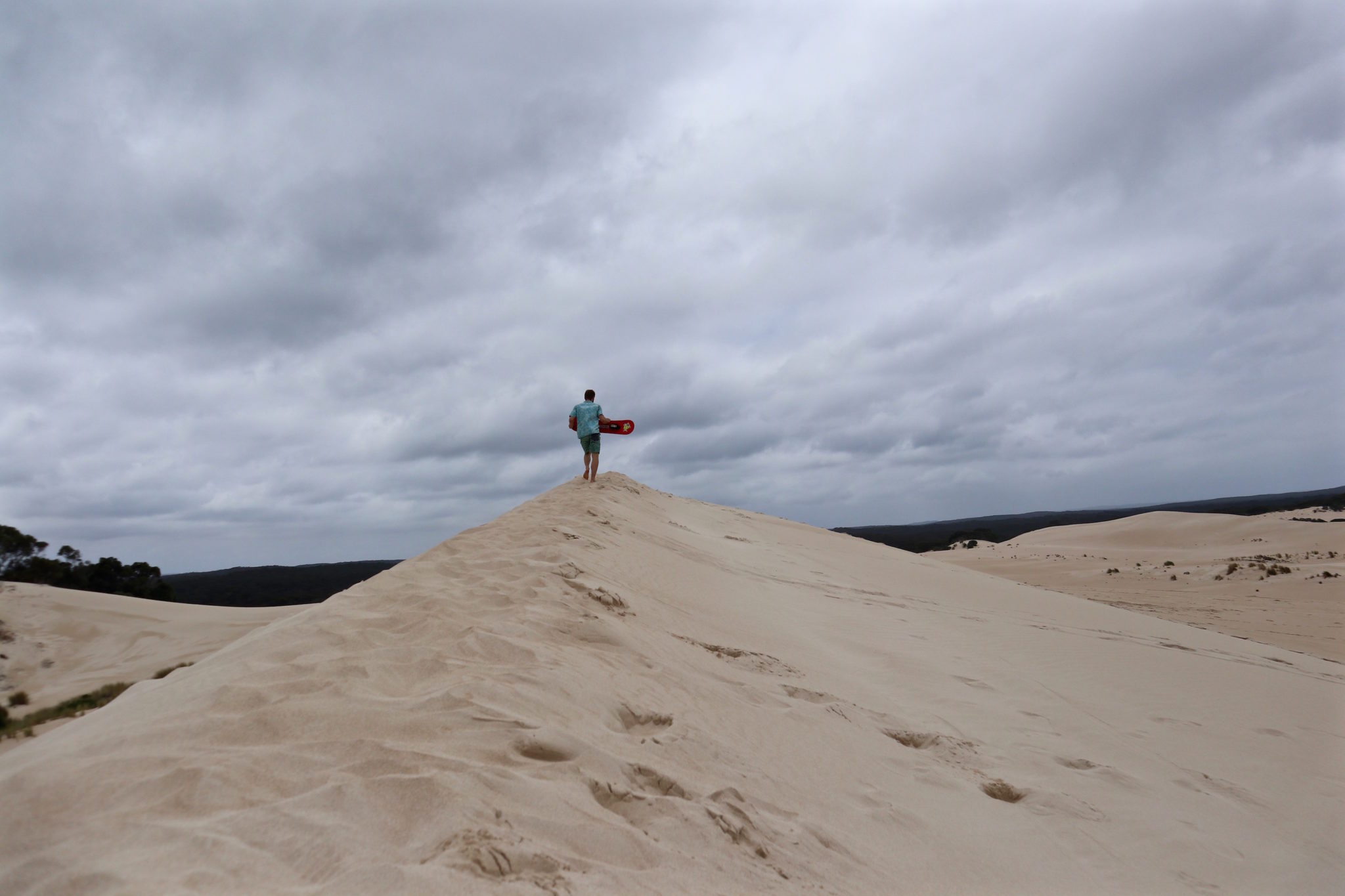 Seals & Sea Lions
Seal Bay is home to a colony of Australian sea lions, one of the rarest species in the world. It's an amazing experience to watch them so closely in the wild. At Flinders Chase National Park you can spot plenty of long nose fur seals.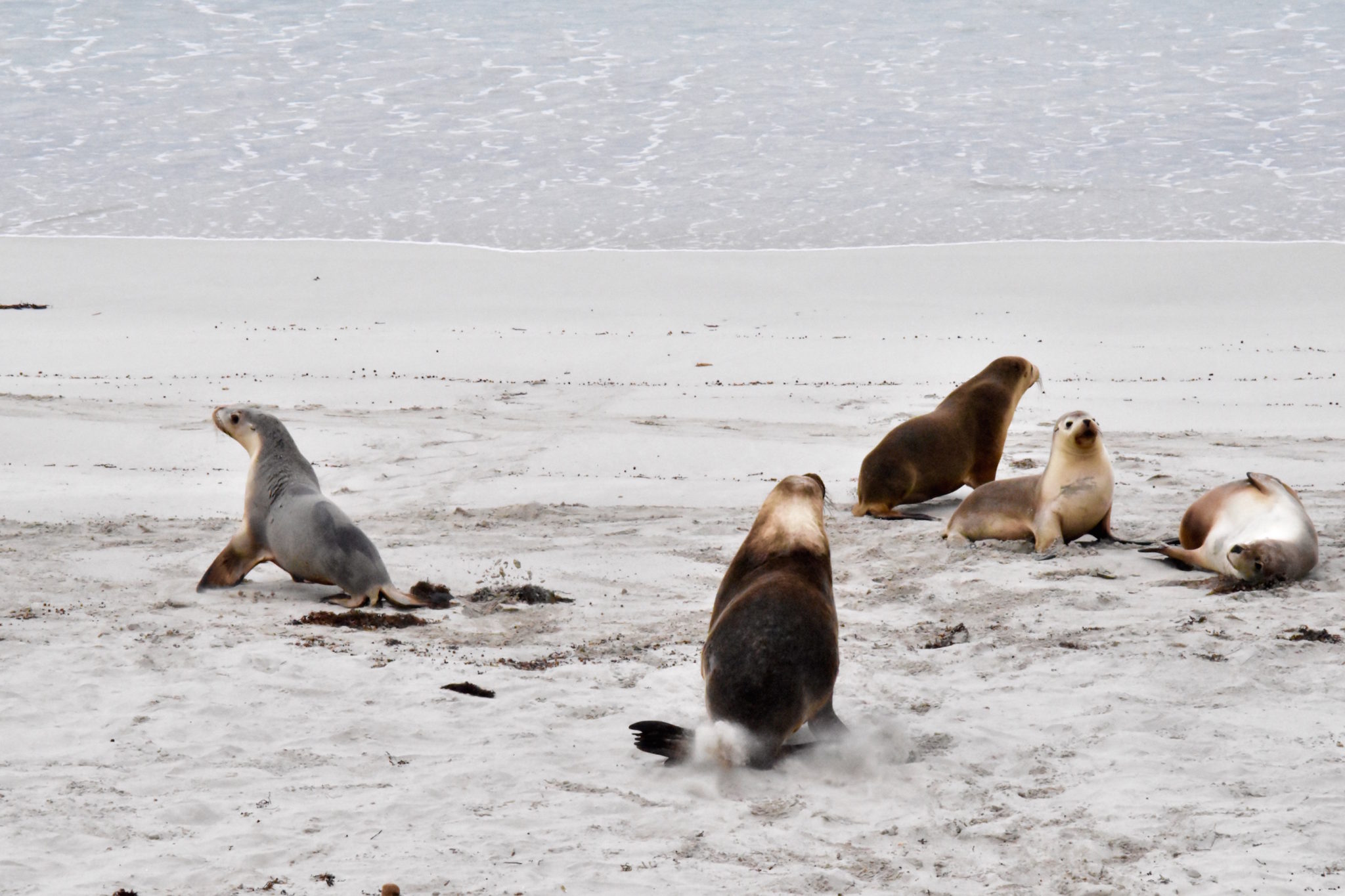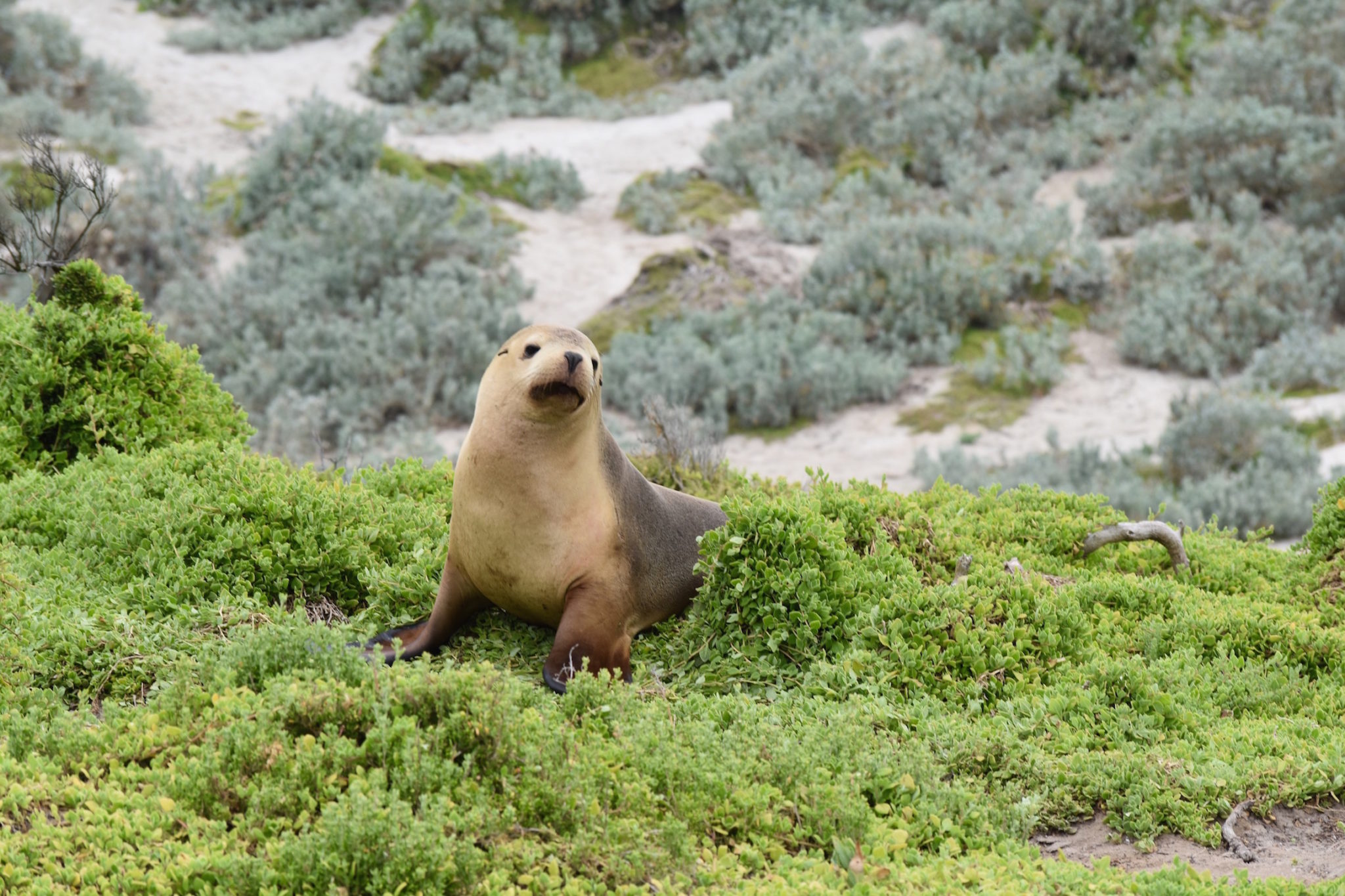 Koalas
I just love koalas. But I had never seen one in the wild until coming to Kangaroo Island, where we saw loads! Even driving along the main roads you can spot them in the trees.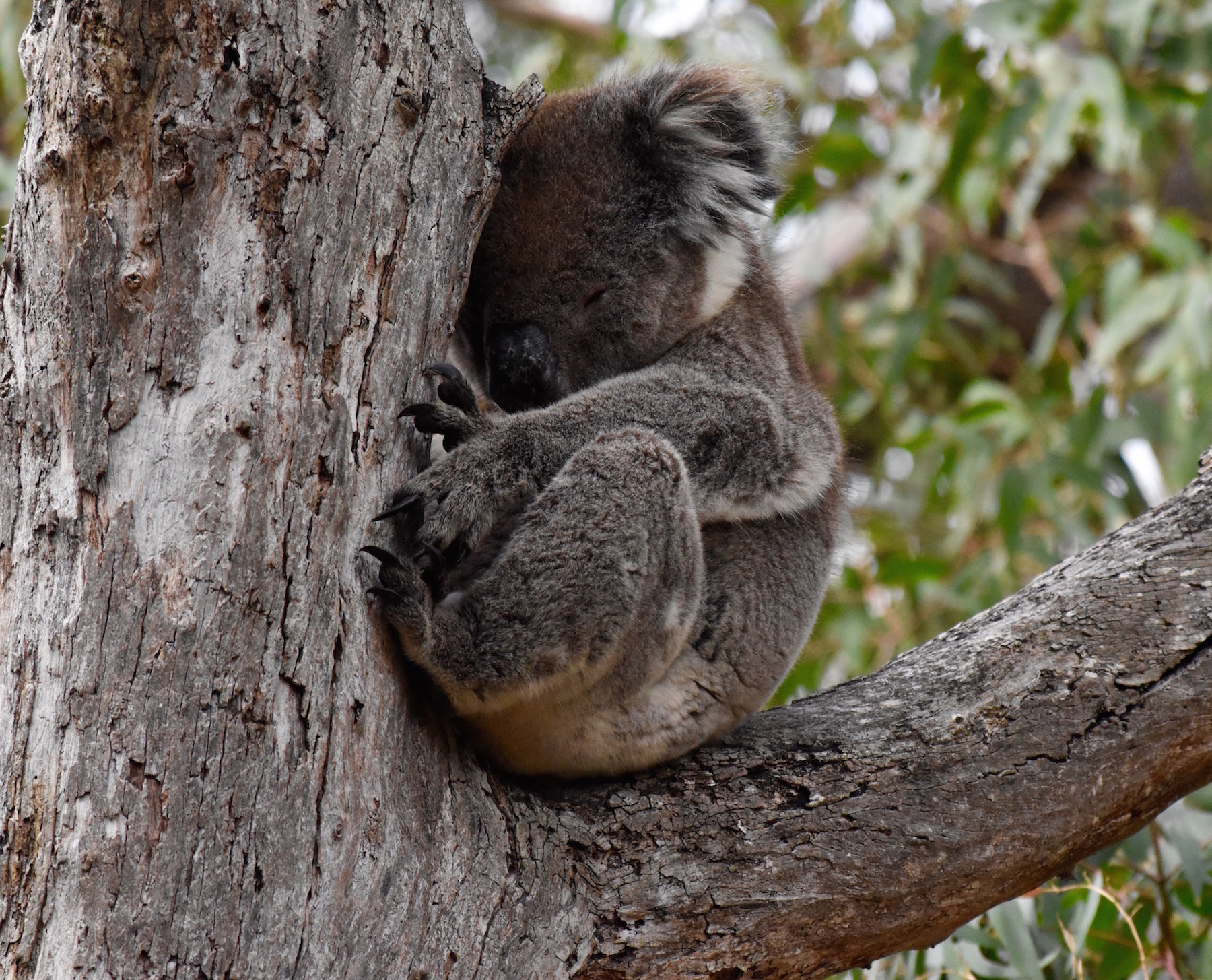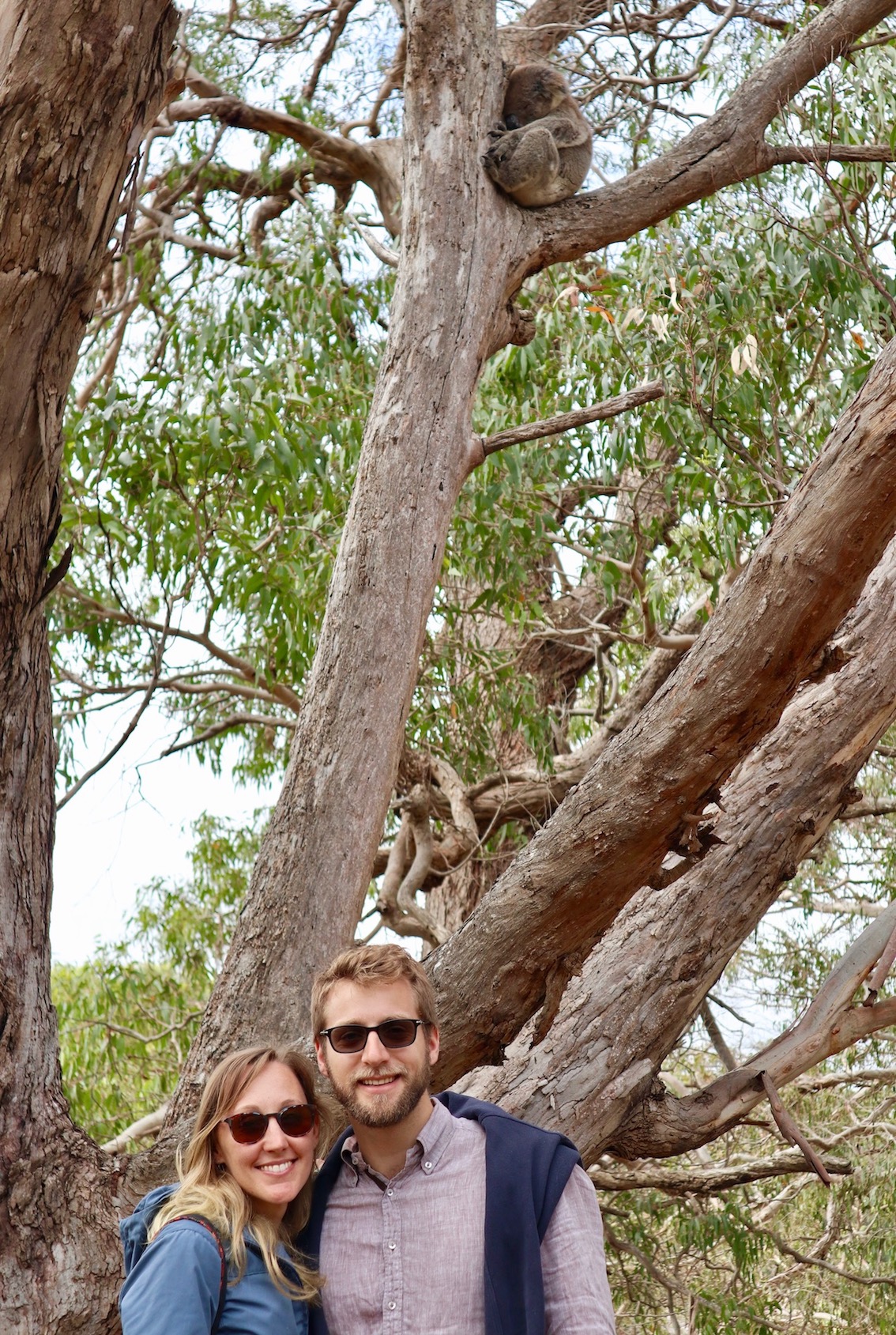 Flinders Chase National Park
A stunning park which is popular with hikers for the KI Wilderness Trail; a 61-kilometre five-day trek. The park also has some beautiful beaches and plenty of opportunities to see koalas and kangaroos!
Read our guide to wineries in McLaren Vale.
The Remarkable Rocks
Also in Flinders Chase National Park, these granite boulders were created over thousands of years by wind and rain and look like beautiful sculptures.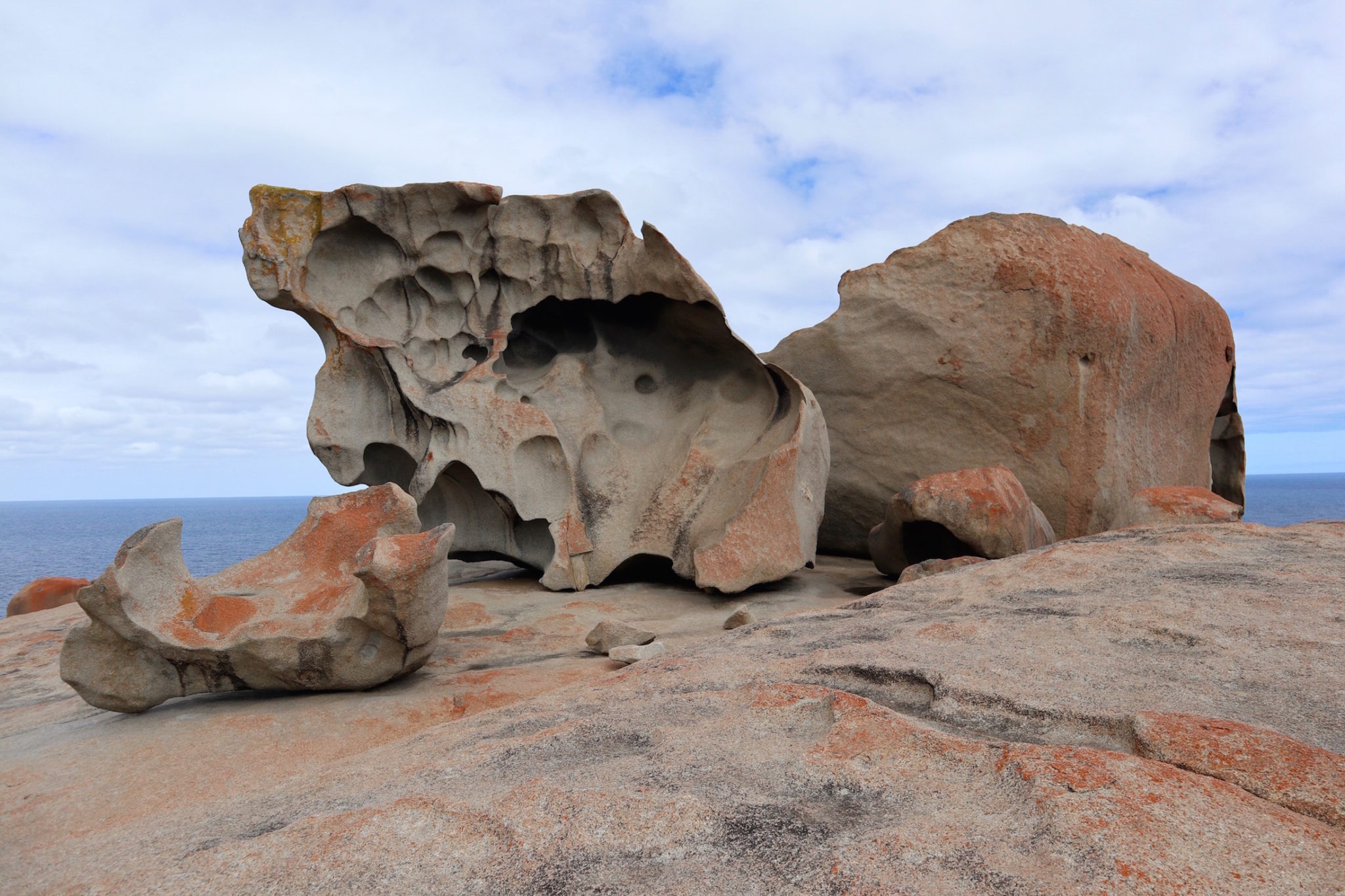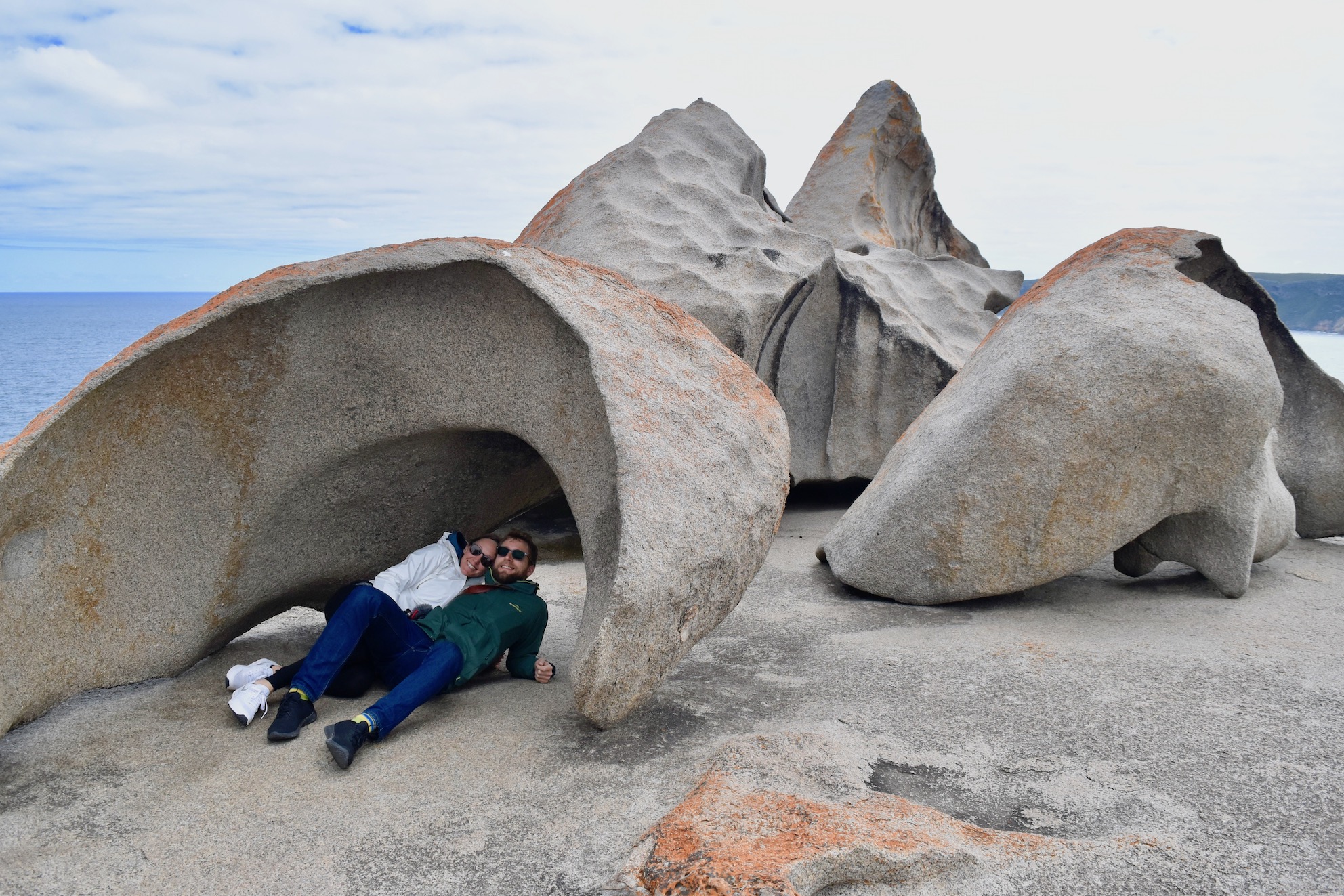 Cape du Couedic Road
A beautiful windy road leading to Cape du Couedic in Flinders Chase National Park. Driving along it feels like something out of a movie.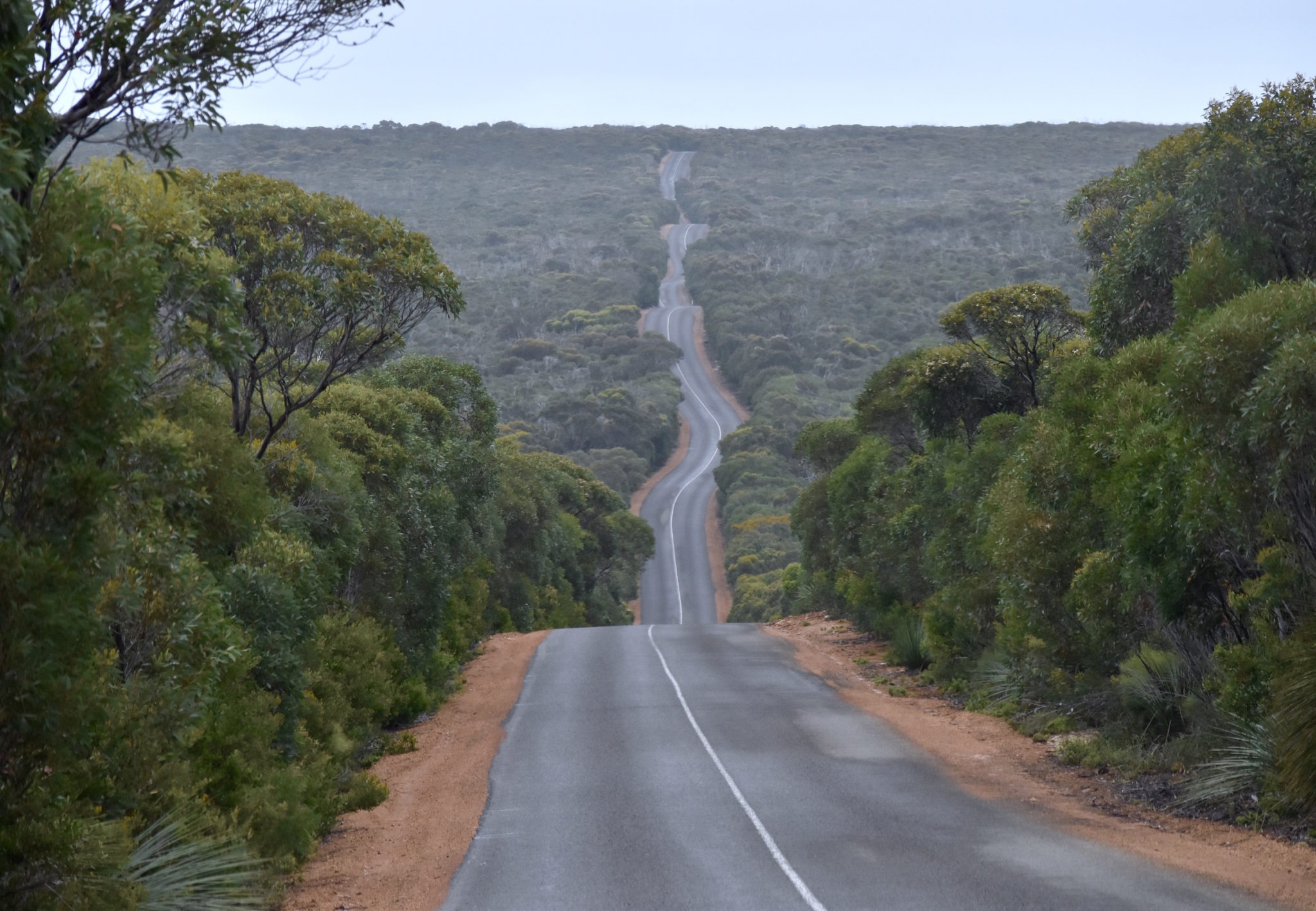 Where to Stay on Kangaroo Island
We stayed at The Cliff House by Private Lifetime Retreats. This place was incredible and probably one of the best places I have ever stayed. It had stunning views of Snellings Beach, a cliff-top Jacuzzi and the main bedroom was in a circular tower with panoramic views. Within being there for 5 minutes I was trying to convince my family to book it for Christmas! It's also a short walk to Hannaford and Sachs for dinner, which is perfect!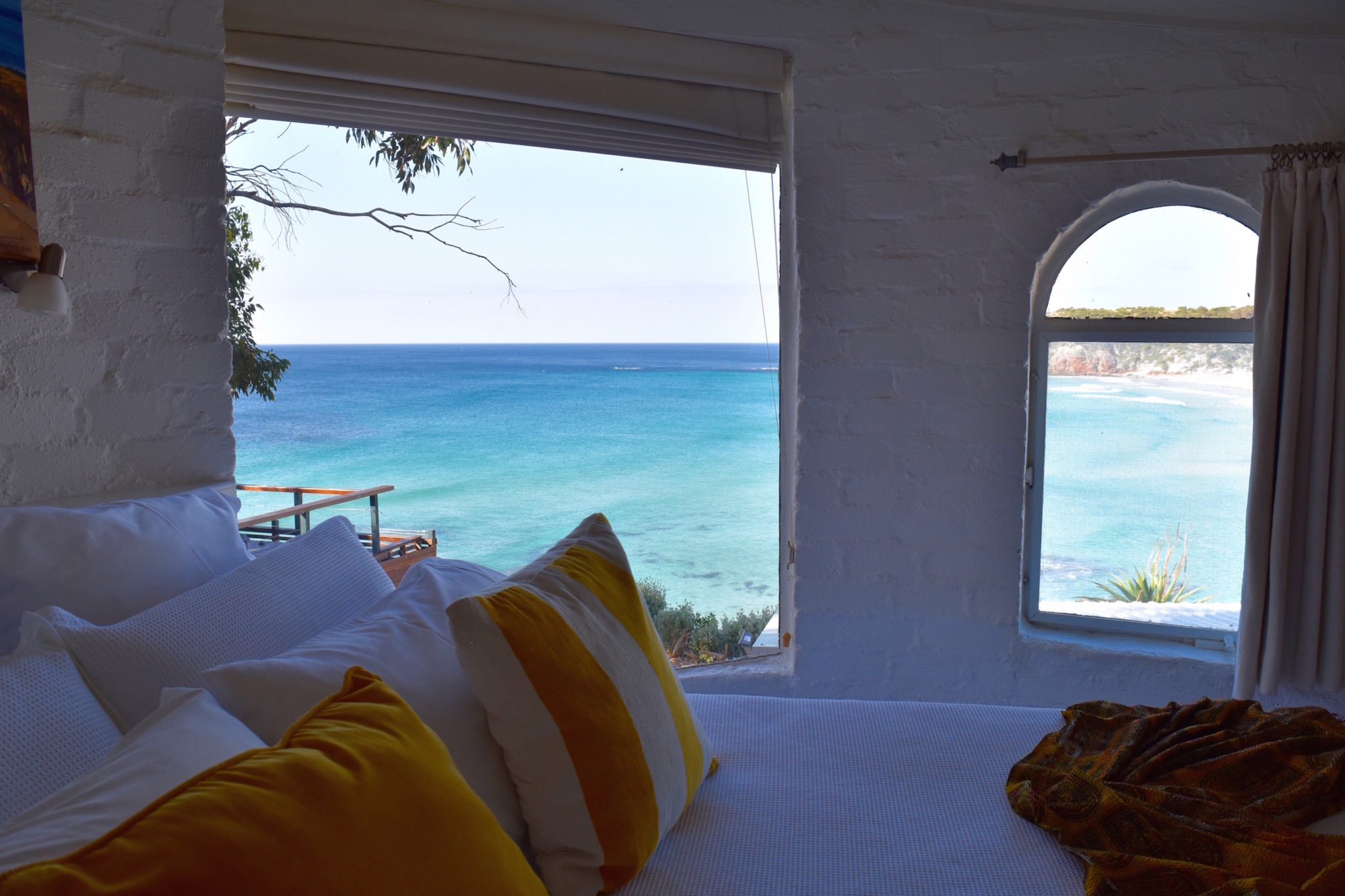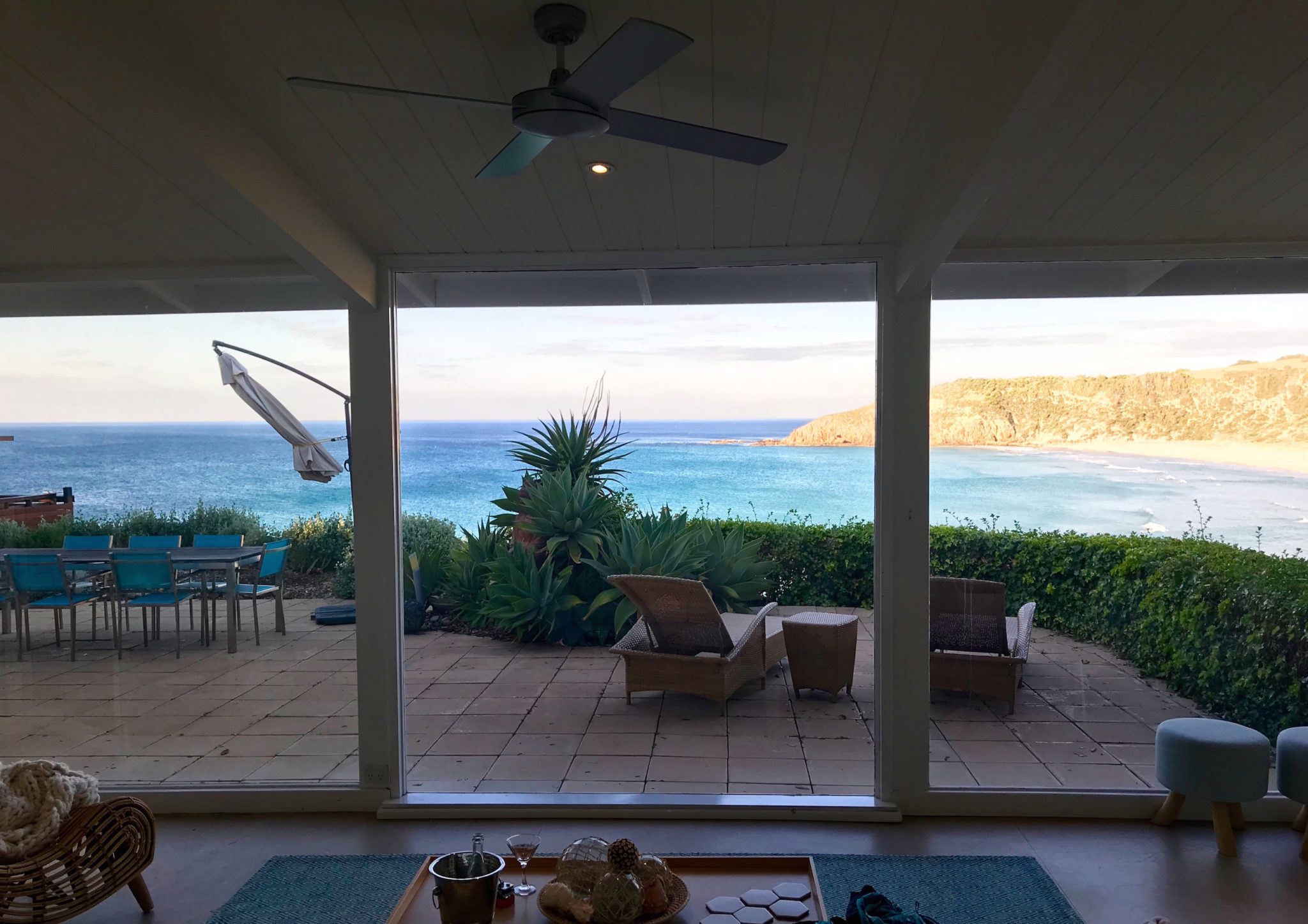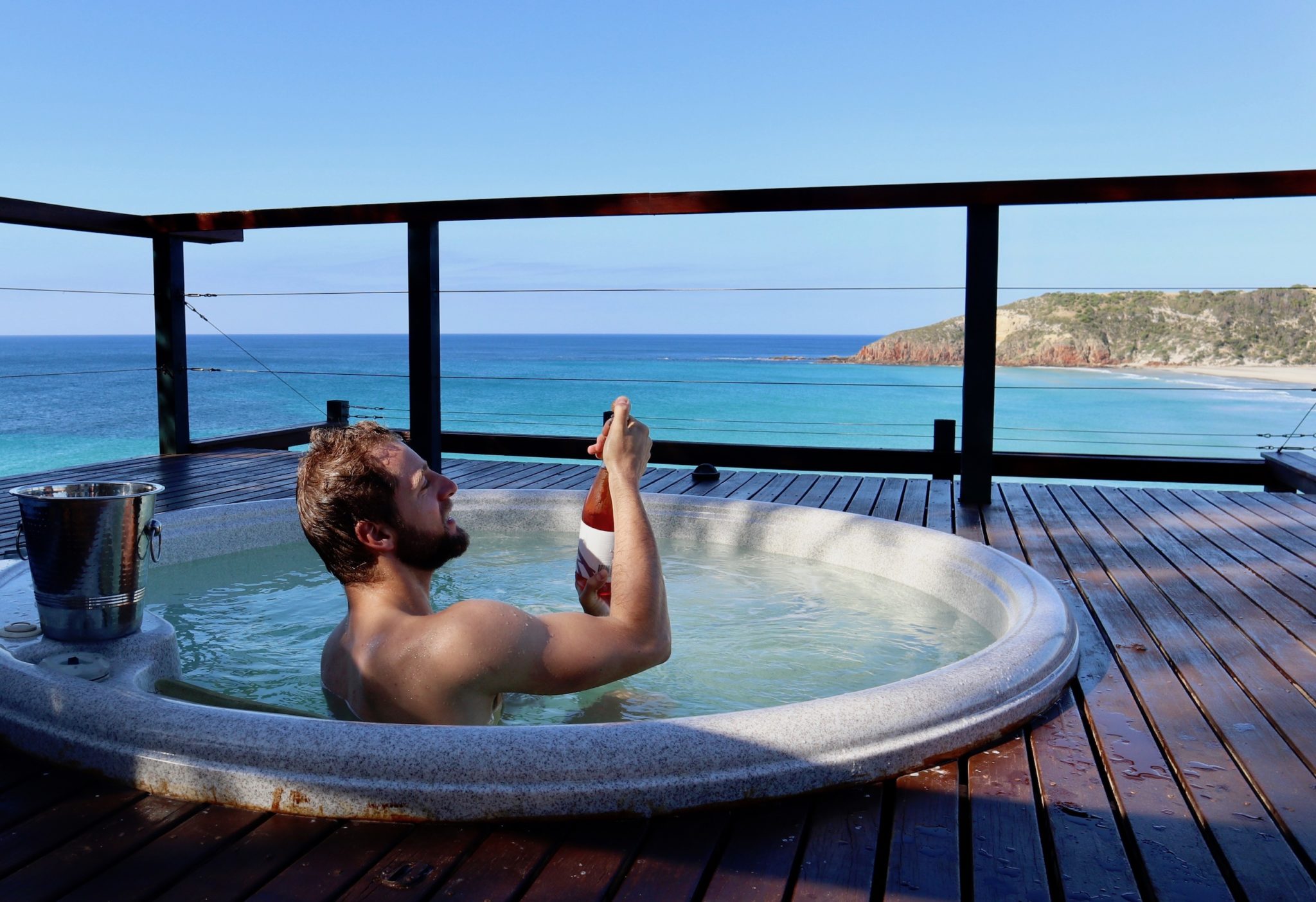 Book accommodation on Kangaroo Island
What to Eat & Drink on Kangaroo Island
There are some excellent restaurants on the island. We loved Hannaford and Sachs, which has sadly closed down since our visit. Sunset Food & Wine is a lovely spot with ocean views.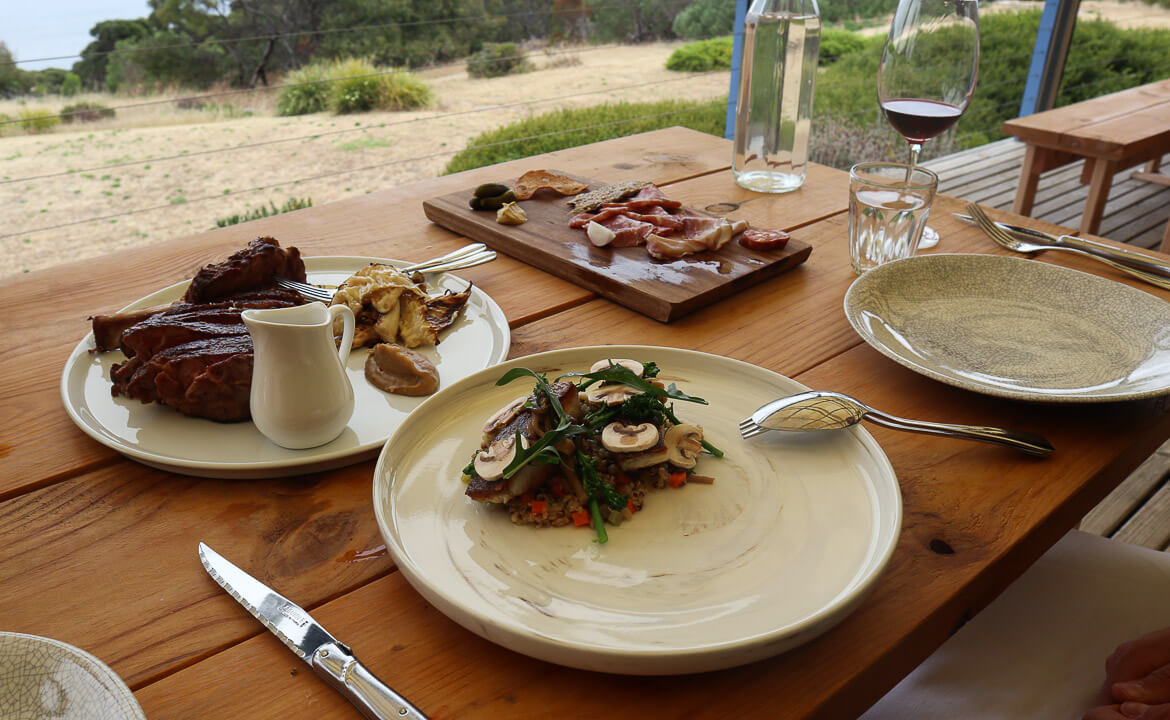 Kangaroo Island Spirits produce some lovely gins at their boutique distillery, as well as vodka and liquors. We stopped for a tasting and it was so good we ended up bringing a bottle home.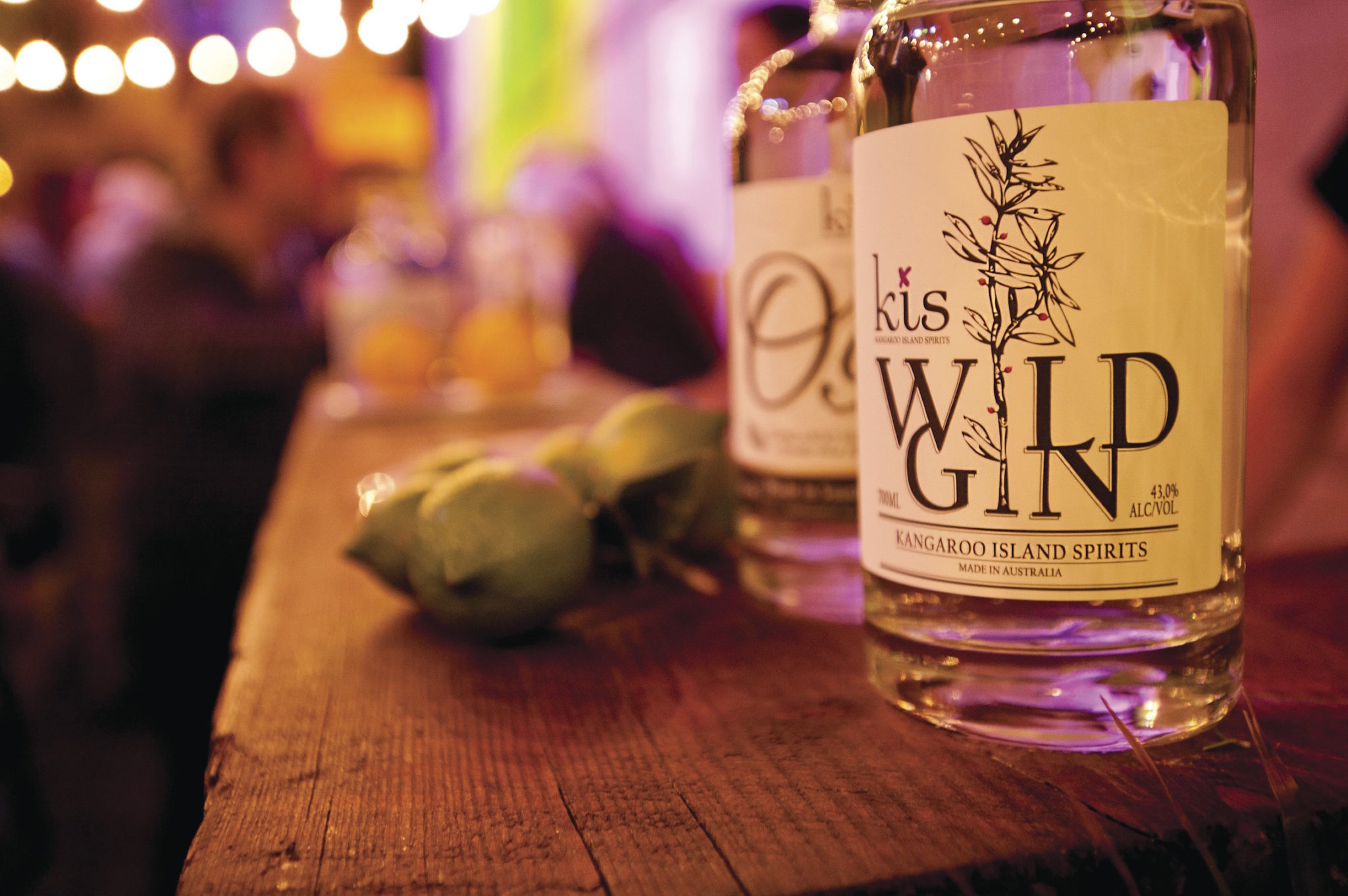 Getting to Kangaroo Island
It's certainly not the easiest place to get to in Australia, but it is well worth it. There are two ways to get to Kangaroo Island: Fly to Adelaide and then take a connecting 20 minute flight (there are also flights from Melbourne with Qantas in the high season) or drive to Cape Jervis and take a 45-minute ferry across.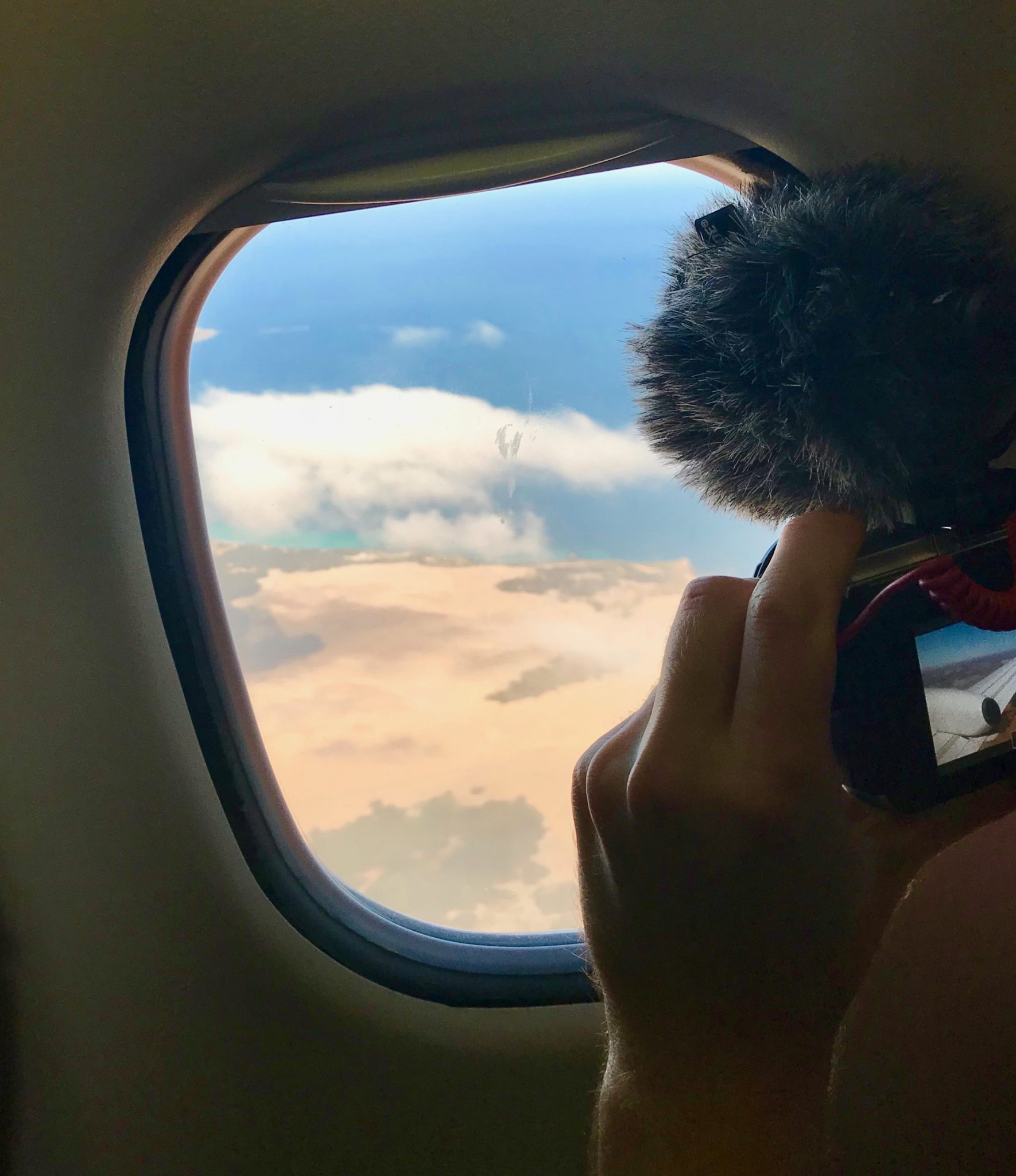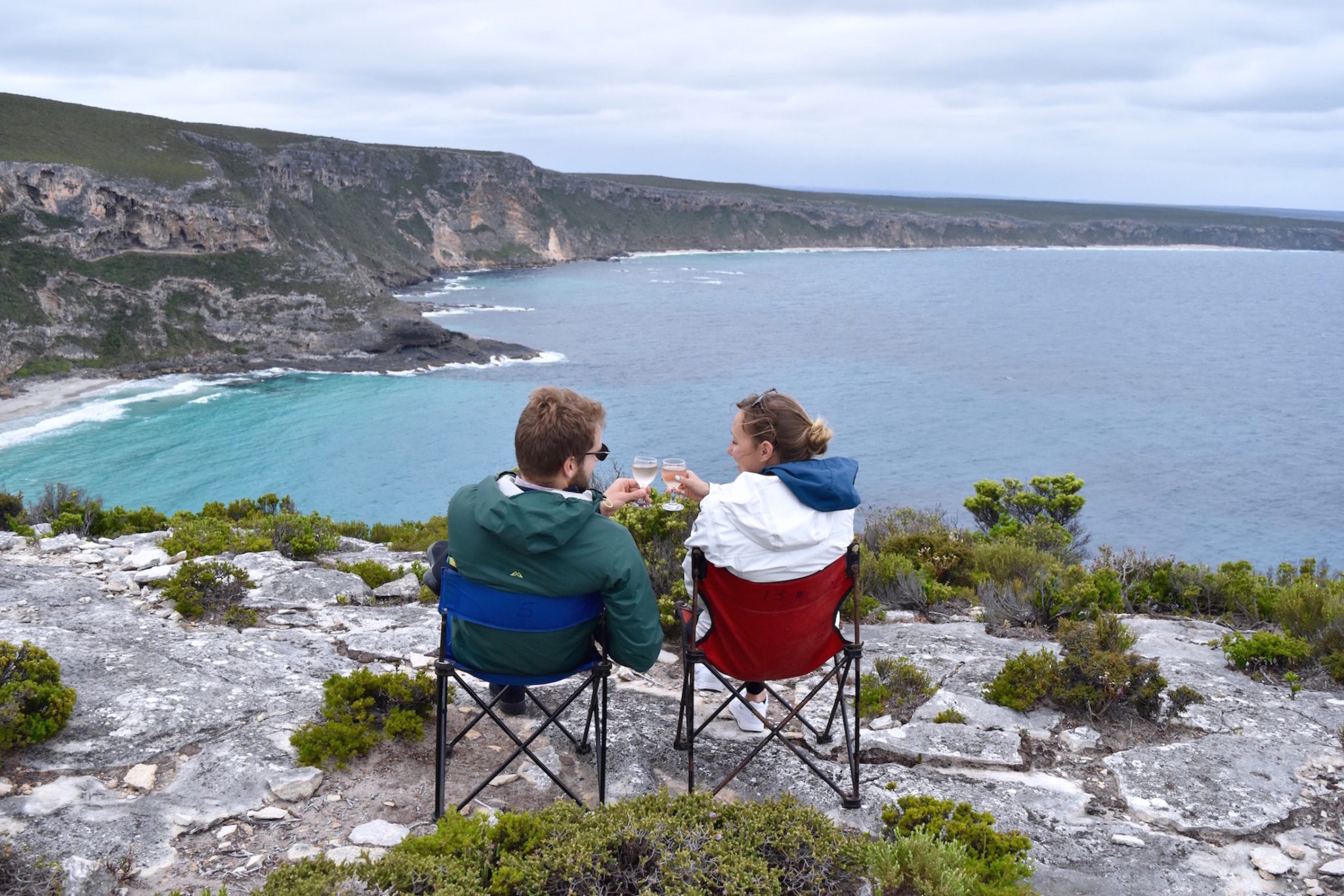 Getting Around Kangaroo Island
Looking at a map, the island doesn't look especially large, but it's actually quite a big area, (the third largest island off Australia in fact), so you definitely won't be walking around it. Public transport is minimal, so the best options are to hire a car or book in with a tour company who will take you around. We did the latter and spent the trip with Exceptional Kangaroo Island, who really were exceptional! Our guide Tim drove us around the island, gave us lots of info and history and cooked us some incredible meals during the three days.
We had the most amazing time on Kangaroo Island, as well as all the fun activities, it's one of the best places in Australia to see native plants and wildlife. Swimming with the wild dolphins was a huge highlight of the trip and I definitely want to go back and stay at the cliff house again!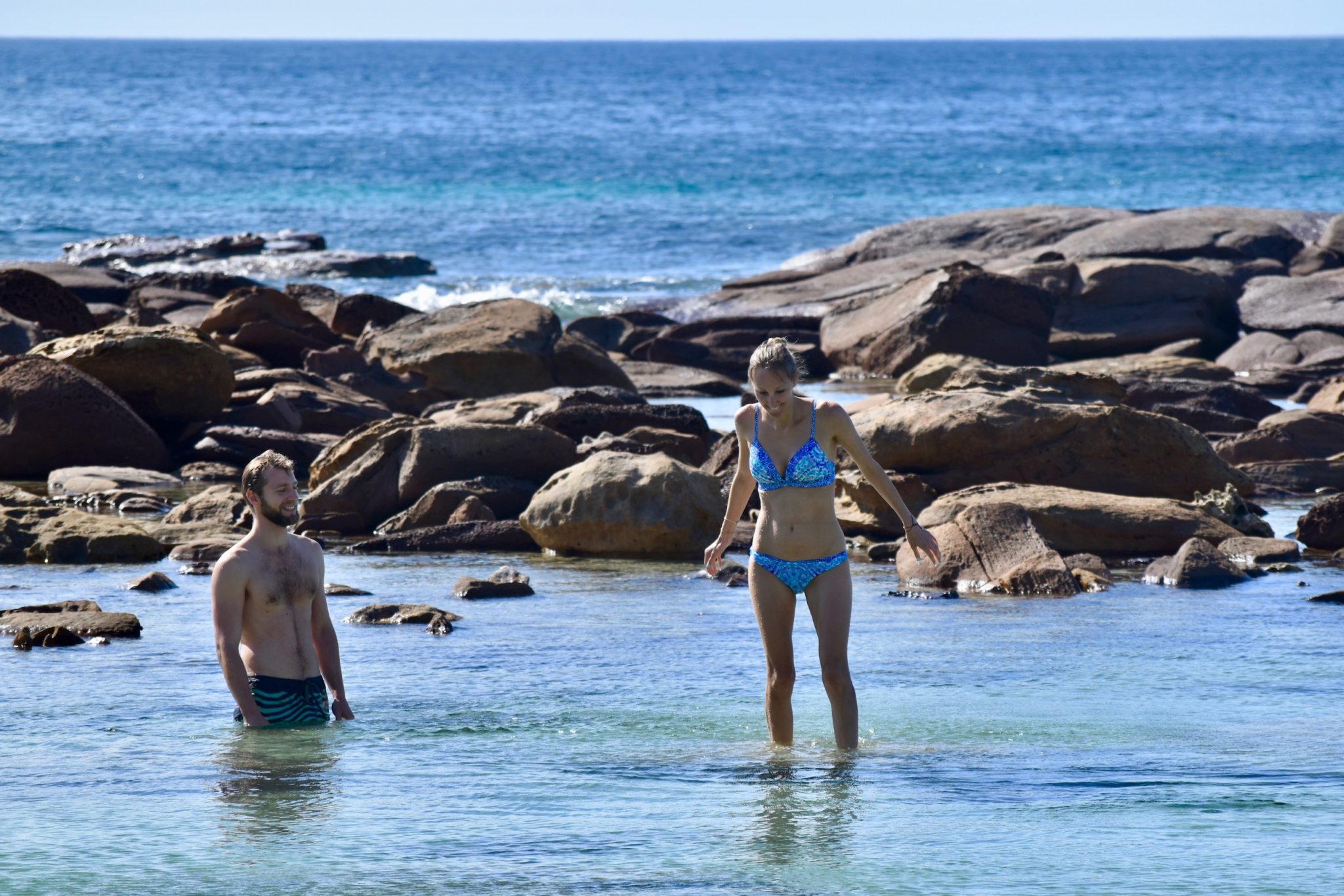 Thanks to Tourism South Australia for hosting a lovely planet.