We visited Puglia during a road trip around Italy and it quickly became one of my favourite places in the country. A region of burrata cheese, beautiful beaches and gorgeous hilltop cities, as well as incredible places to stay make it an excellent holiday destination. We spent a week in the area and found plenty of things to do in Puglia.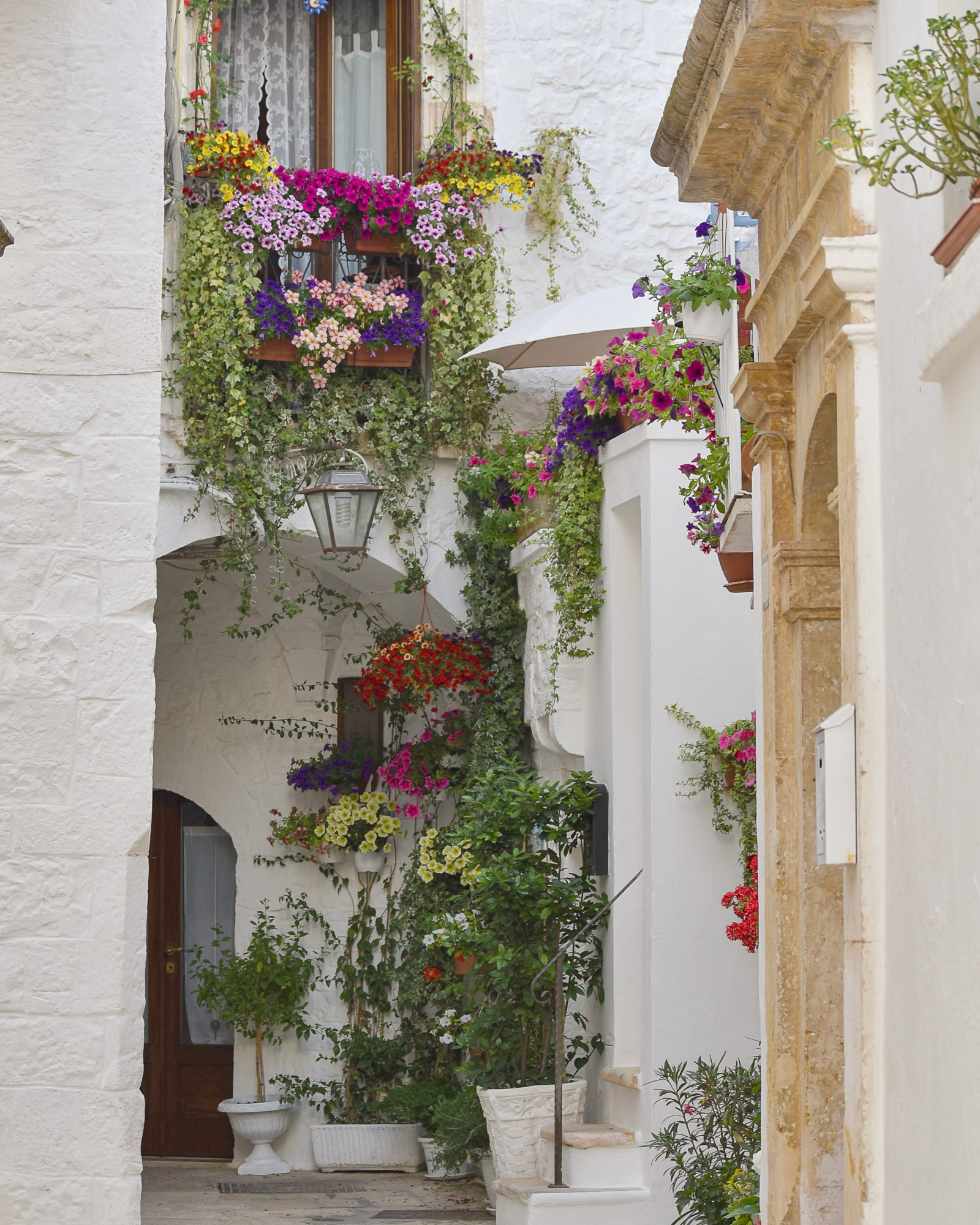 Disclosure: This article contains affiliate links. This means that if you click a link and purchase something I've recommended I may earn a small commission. This does not affect the price you pay but helps me to run this site. You can read my full affiliate disclosure here.
Things to Do in Puglia 
Explore the Trulli of Alberobello
The town of Alberobello is a UNESCO World Heritage Site. Filled with trulli – small stone houses with conical roofs, it's incredibly picturesque and unique. Be sure to visit Trullo Sovrano – a two-storey trullo, which is also a museum and Sant'Antonio Church – the town's trulli church. Alberobello is a popular tourist spot, so I recommend arriving early in the morning, or better still, spend the night in a Trulli.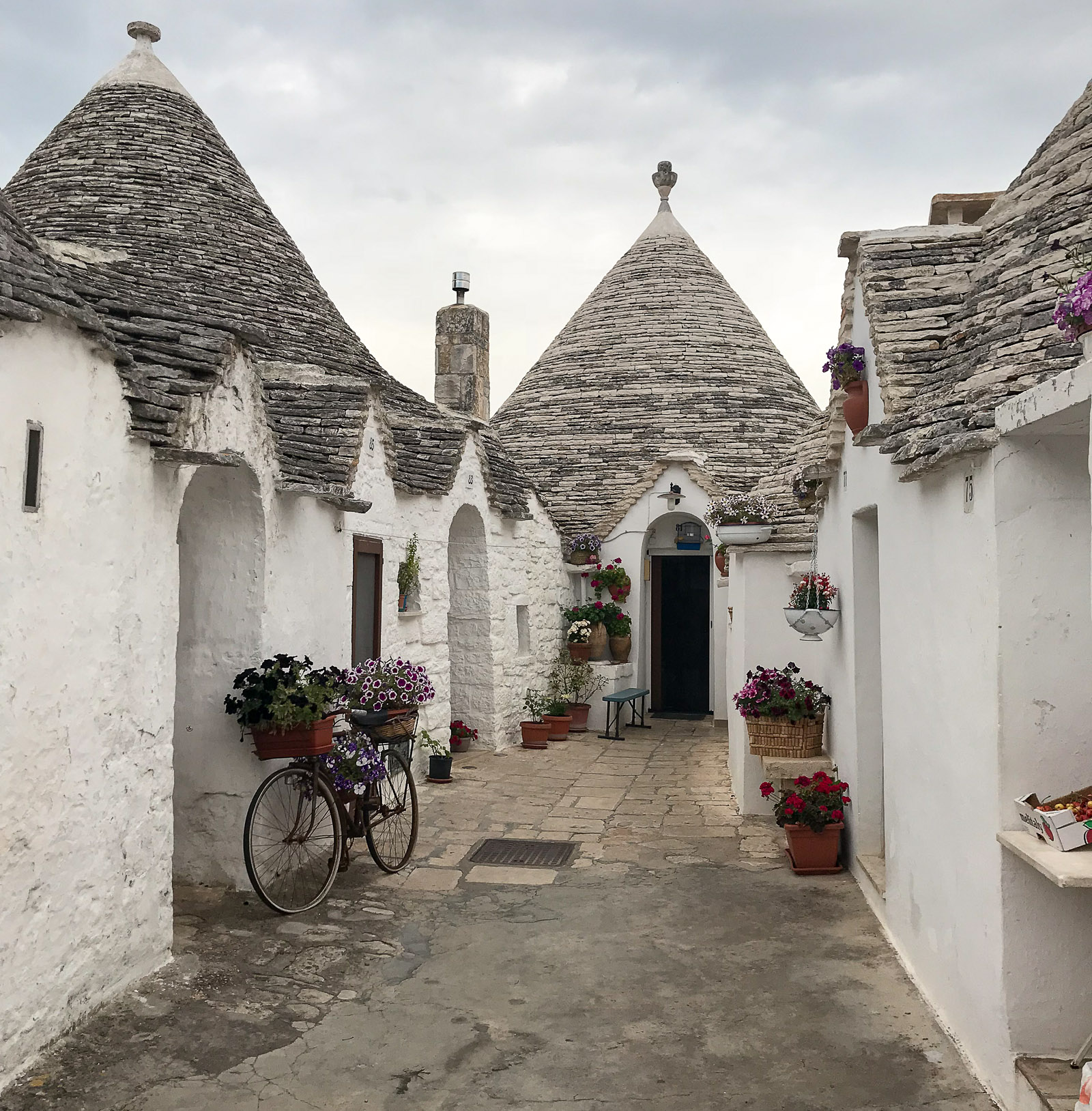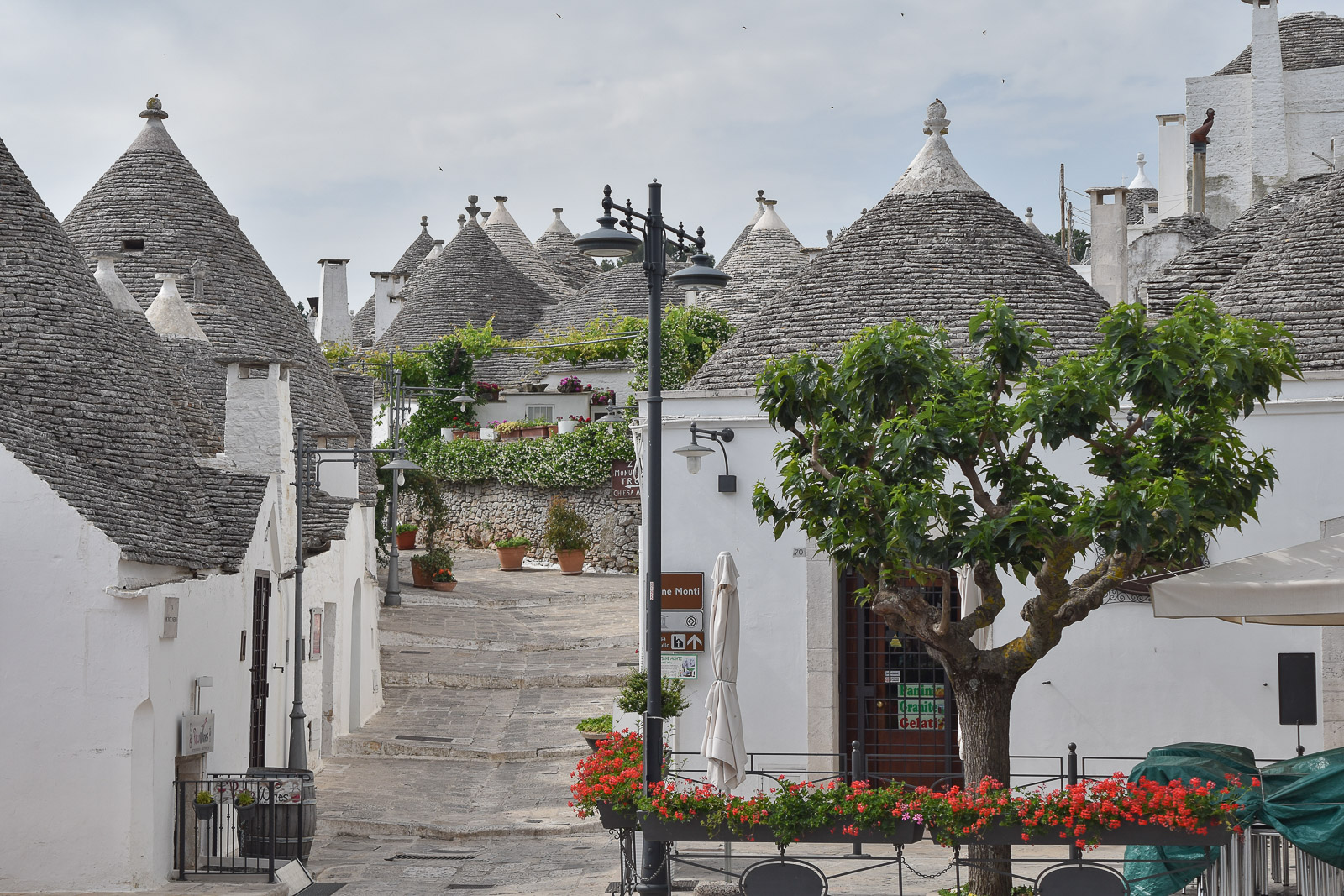 Stay in a trullo in Alberobello
---
Eat Bombette in Cisternino
Cisternino is one of Italy's 'Borghi più Belli' (most beautiful towns). Located on a hill overlooking the fields and olive groves below, the whitewashed town is known for 'bombette' (little bombs). These are delicious rolls of meat filled with cheese, mushrooms and cured meats, served in little restaurants attached to butchers across the town. You order from the meat counter and then they are cooked and brought to your table with a carafe of wine (if you wish – which of course I do). Enrico used to go to Puglia on business trips and he had been raving about bombette before we got to the region. It's without a doubt his favourite thing to do in Puglia and I can definitely see what all the fuss is about!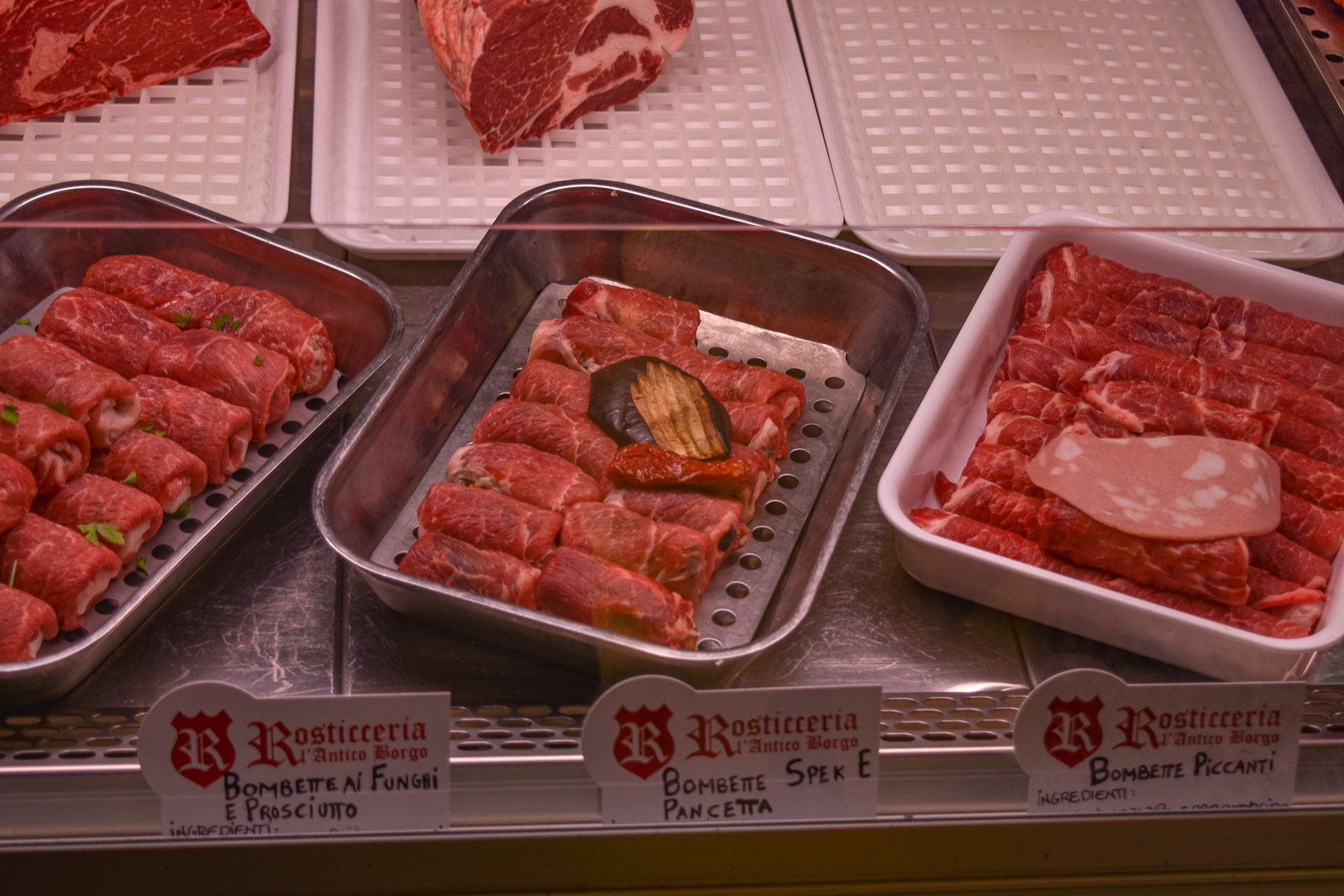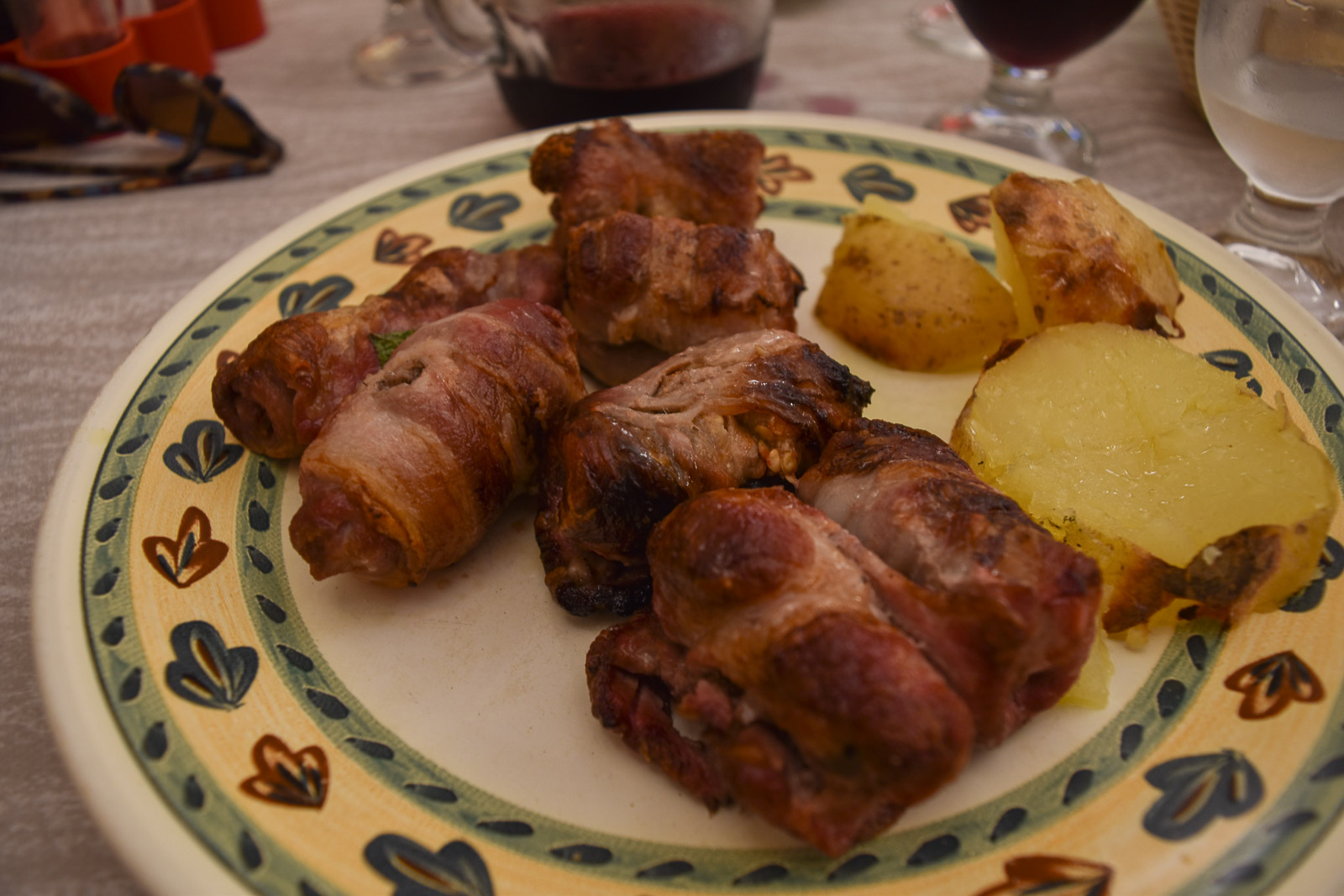 Discover the perfect Puglia itinerary.
Drink Primitivo and Negroamaro
The Puglia region produces delicious full-bodied red wines, so while you're here make sure you sample at least a glass of the two main varietals Primitivo and Negroamaro. You will find these at most trattorias (or at the supermarket).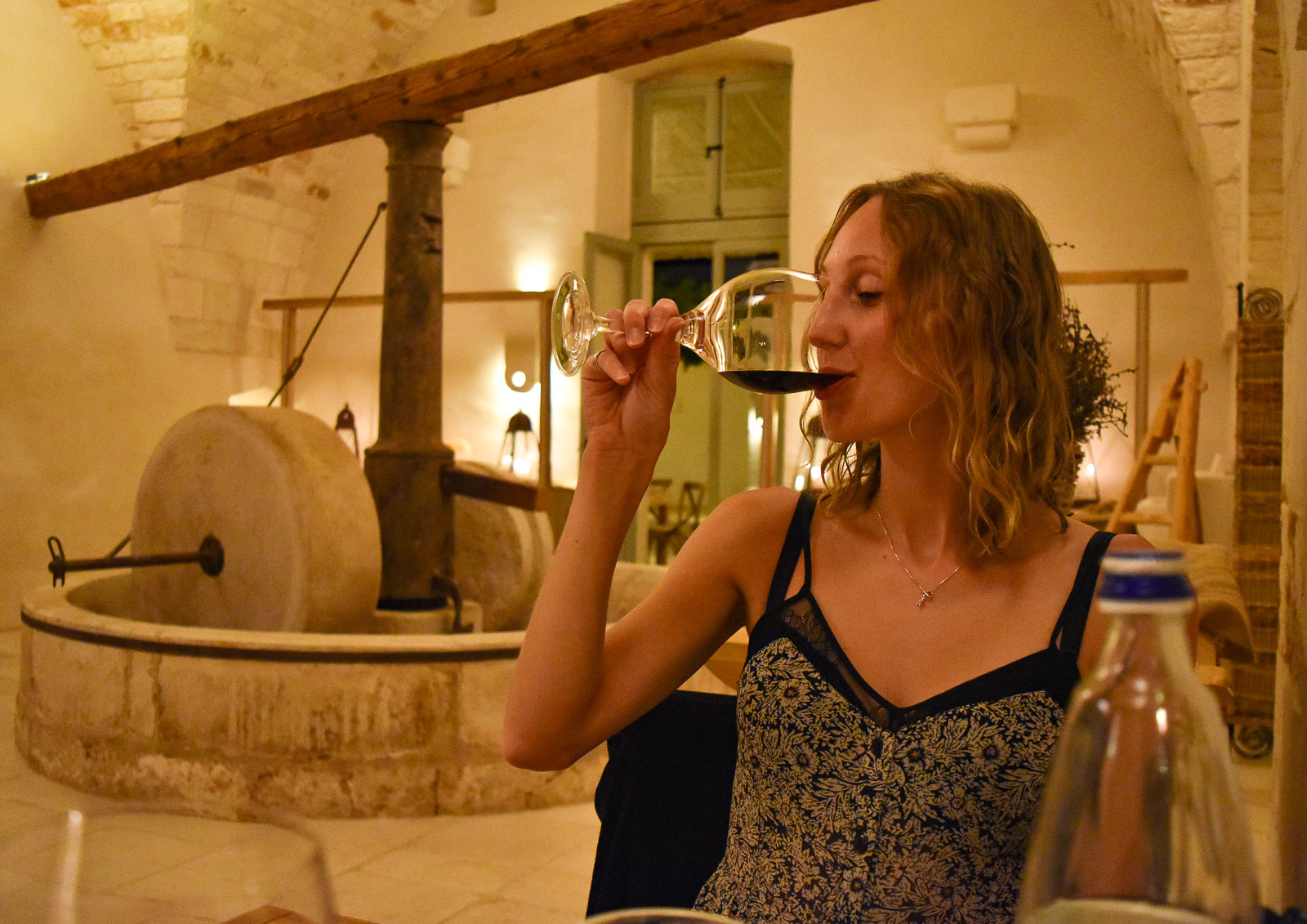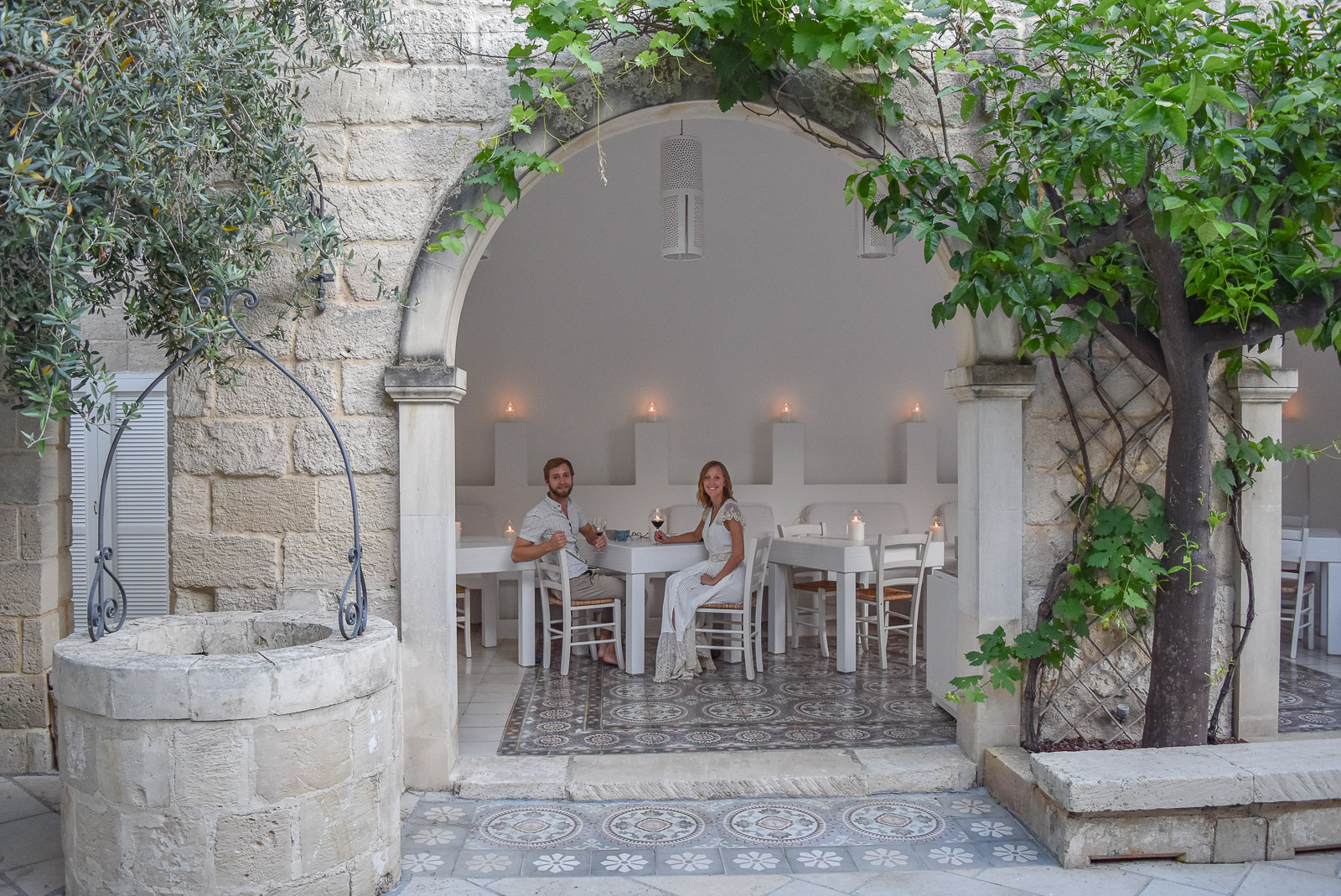 Stay in a Masseria
Puglia's masserias are farmhouses, many of which have been converted into beautiful accommodation. The region produces delicious olives and olive oil and many of the masserias have old olive oil mills (frantoio), where you can still find the huge olive presses that they used to extract the oil.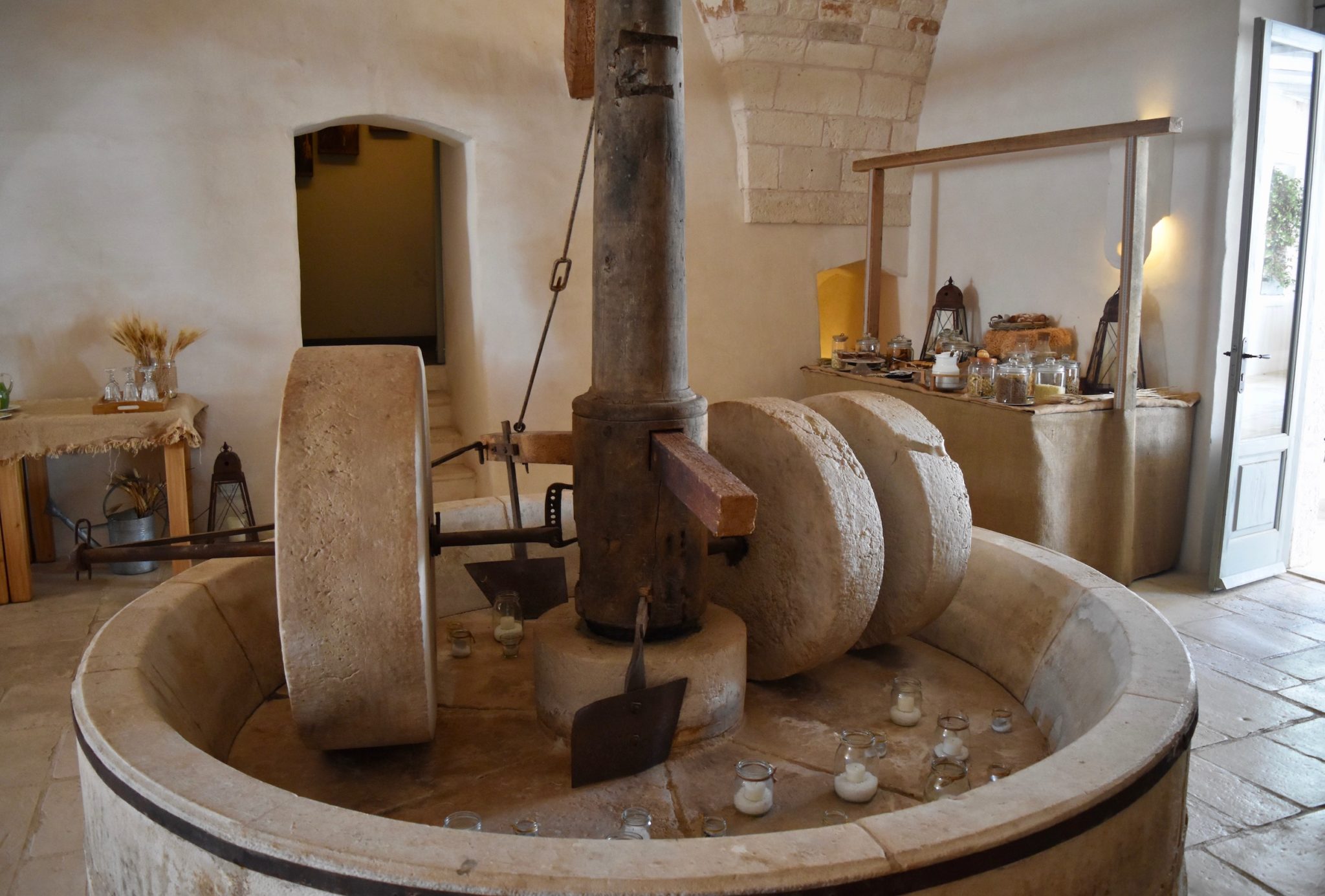 We stayed at Masseria Le Carrube, just outside of Ostuni. An incredibly romantic white-walled building surrounded by fruit trees, draped in Bougainvillea, with two gorgeous pools and an exceptional vegetarian restaurant. (I'm not veggie – and the food was incredible).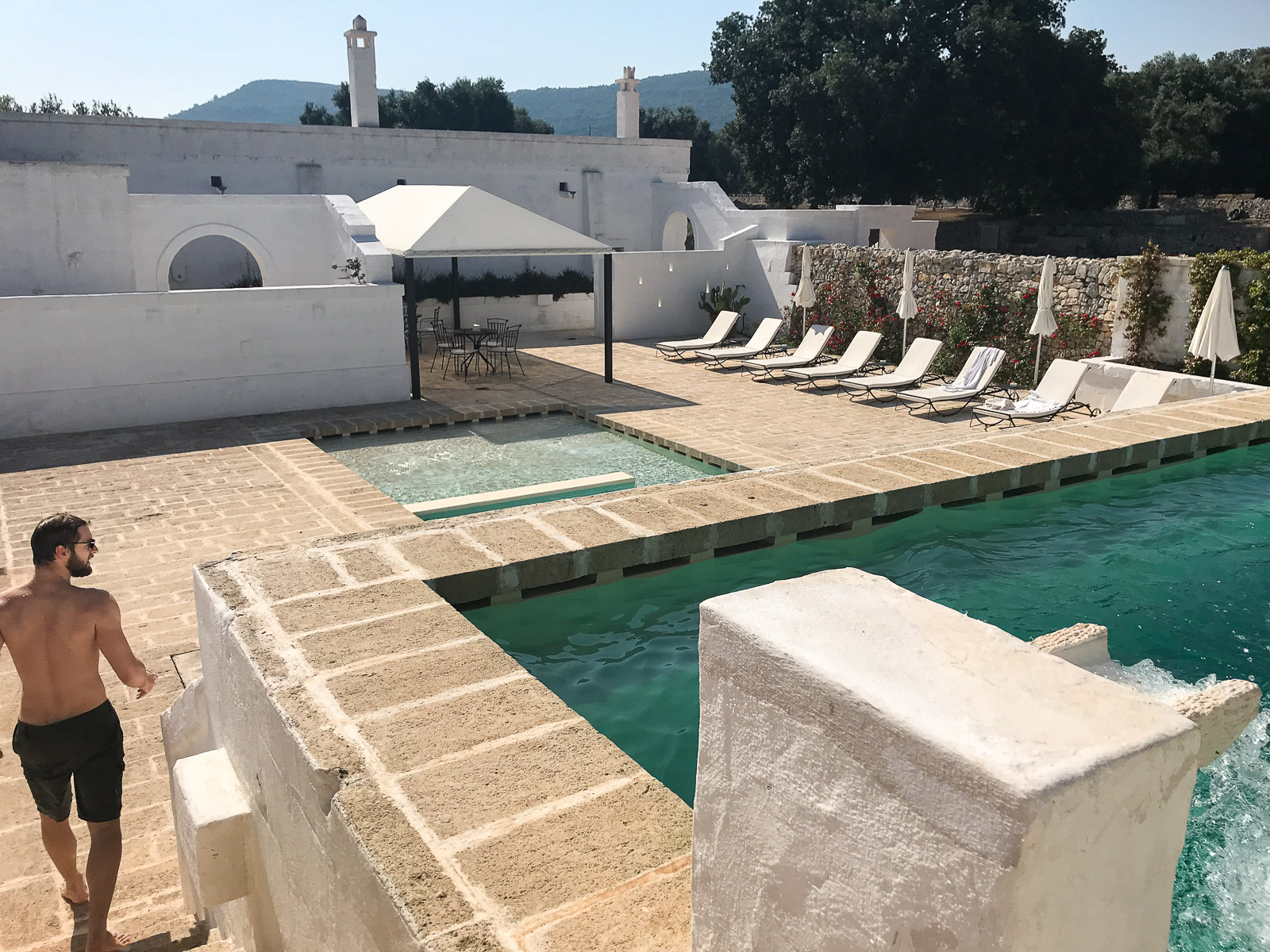 We also stayed at Masseria il Frantoio, which grows the herbs and vegetables used in its excellent restaurant and Masseria San Domenico, a 5-star luxury property with a private beach, an enormous free form pool and golf course. Both were fantastic.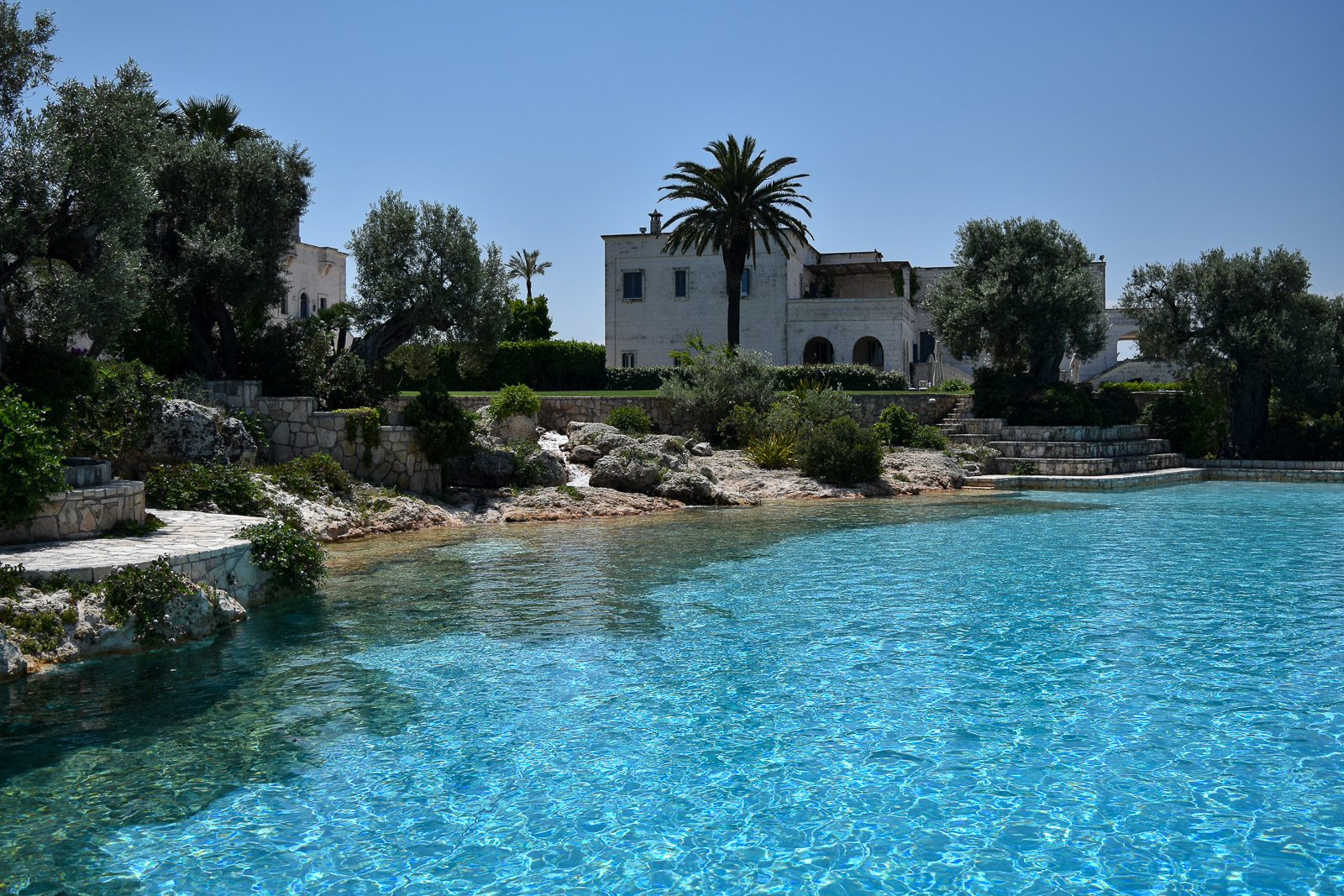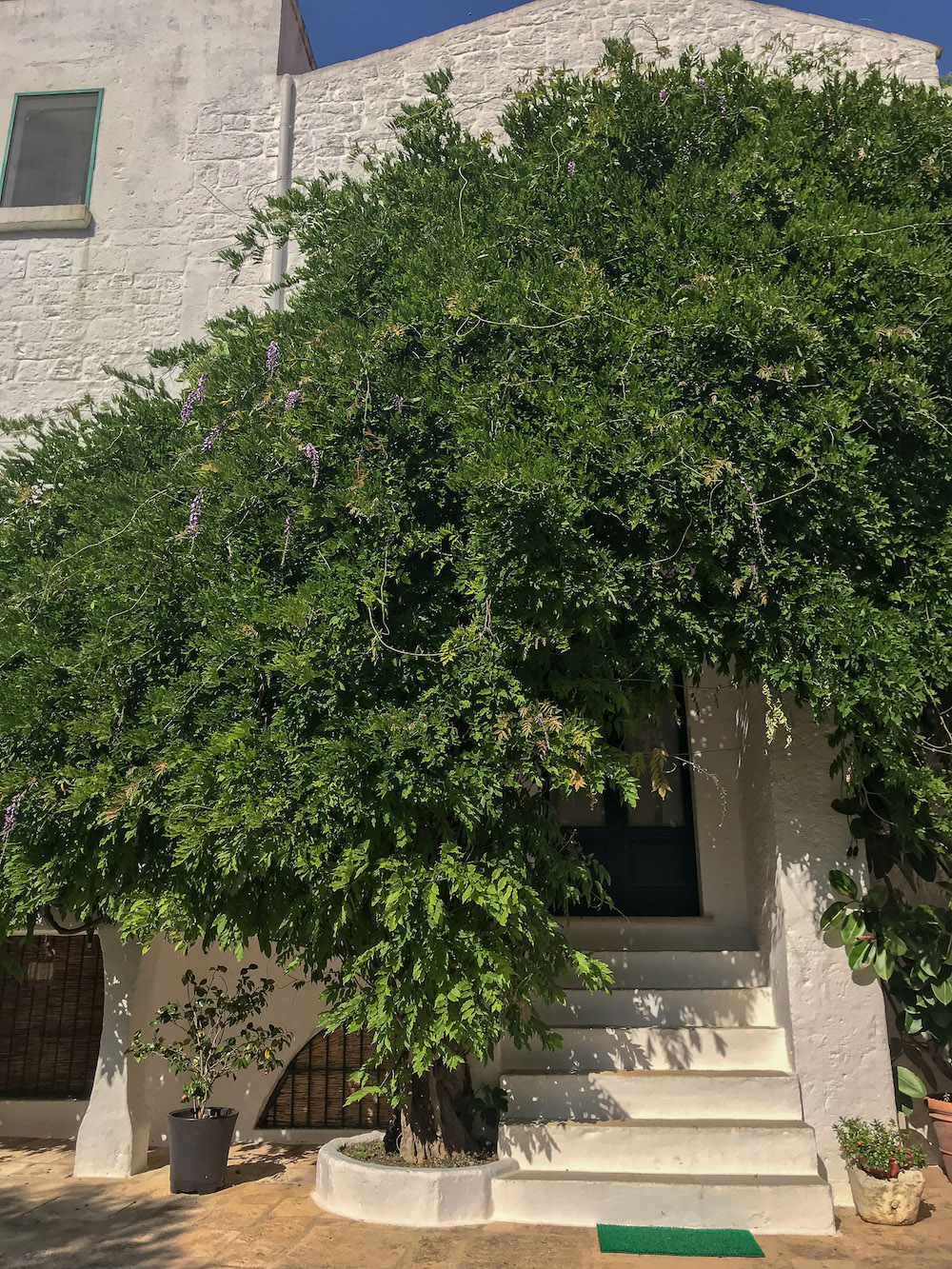 Wander the streets of Ostuni
Ostuni is another glorious white washed hill city. A jumble of narrow lanes and roads, full of stylish bars, excellent restaurants and lovely boutiques, you could lose hours wandering through the city, popping into bars for an aperitivo and shopping.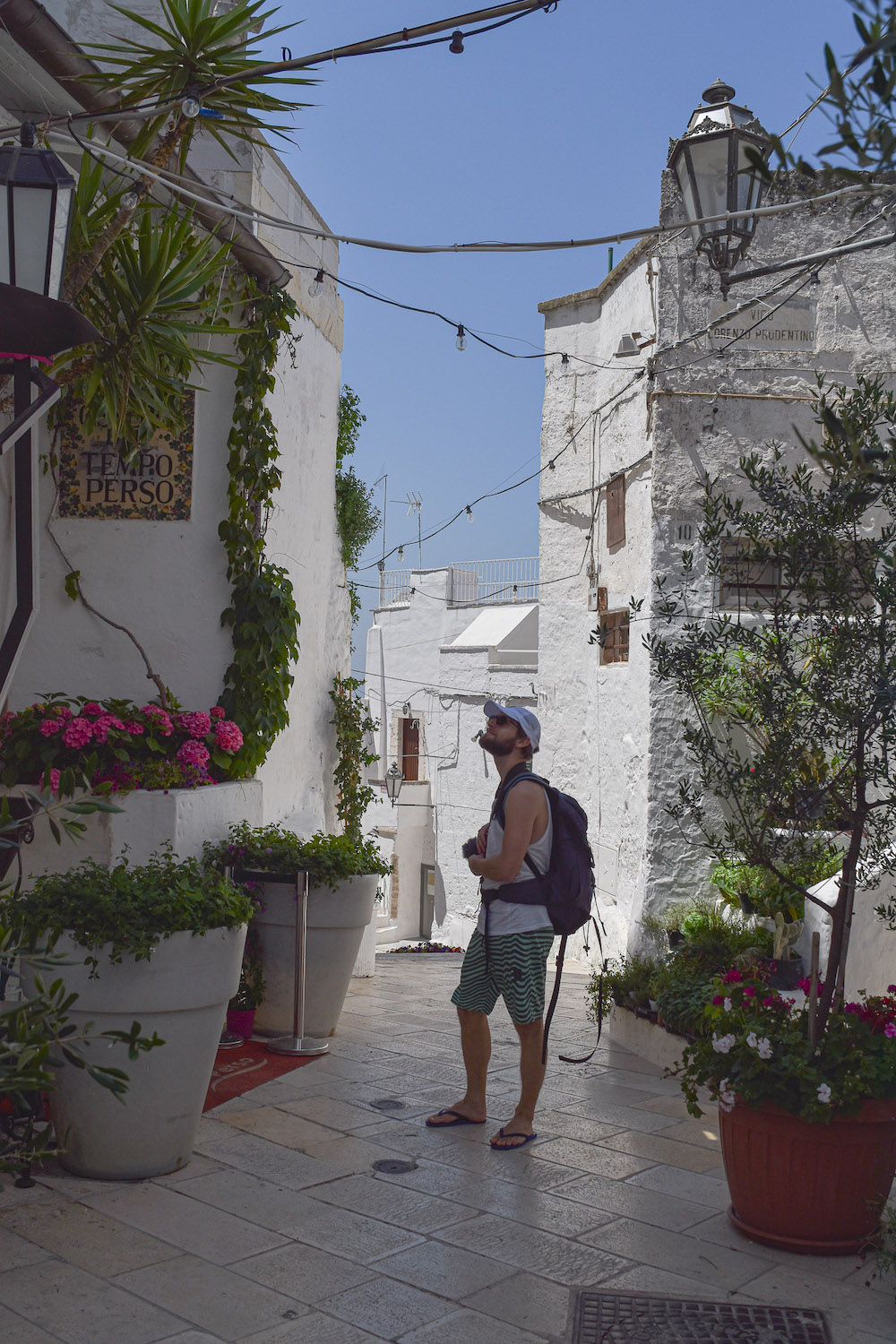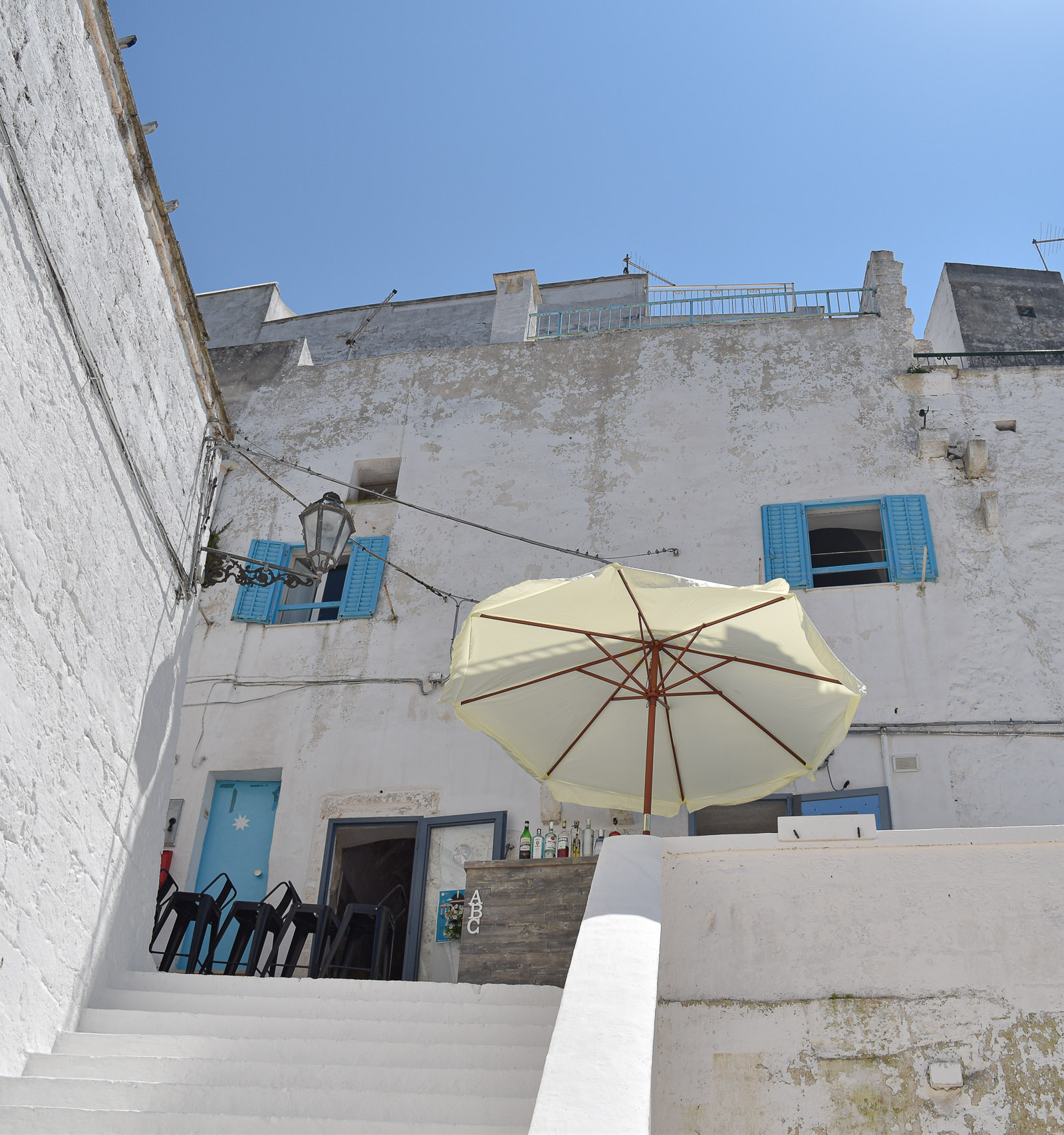 Eat at an Old Frantoio
Masseria il Frantoio is a beautiful masseria and former olive farm just outside Ostuni. You can stay here, but even if you don't, it's worth visiting for their immersive dining experience. This features a tasting menu using many of the herbs and vegetables grown in the gardens, with an introduction to each course and a tour of the olive press and beautiful grounds.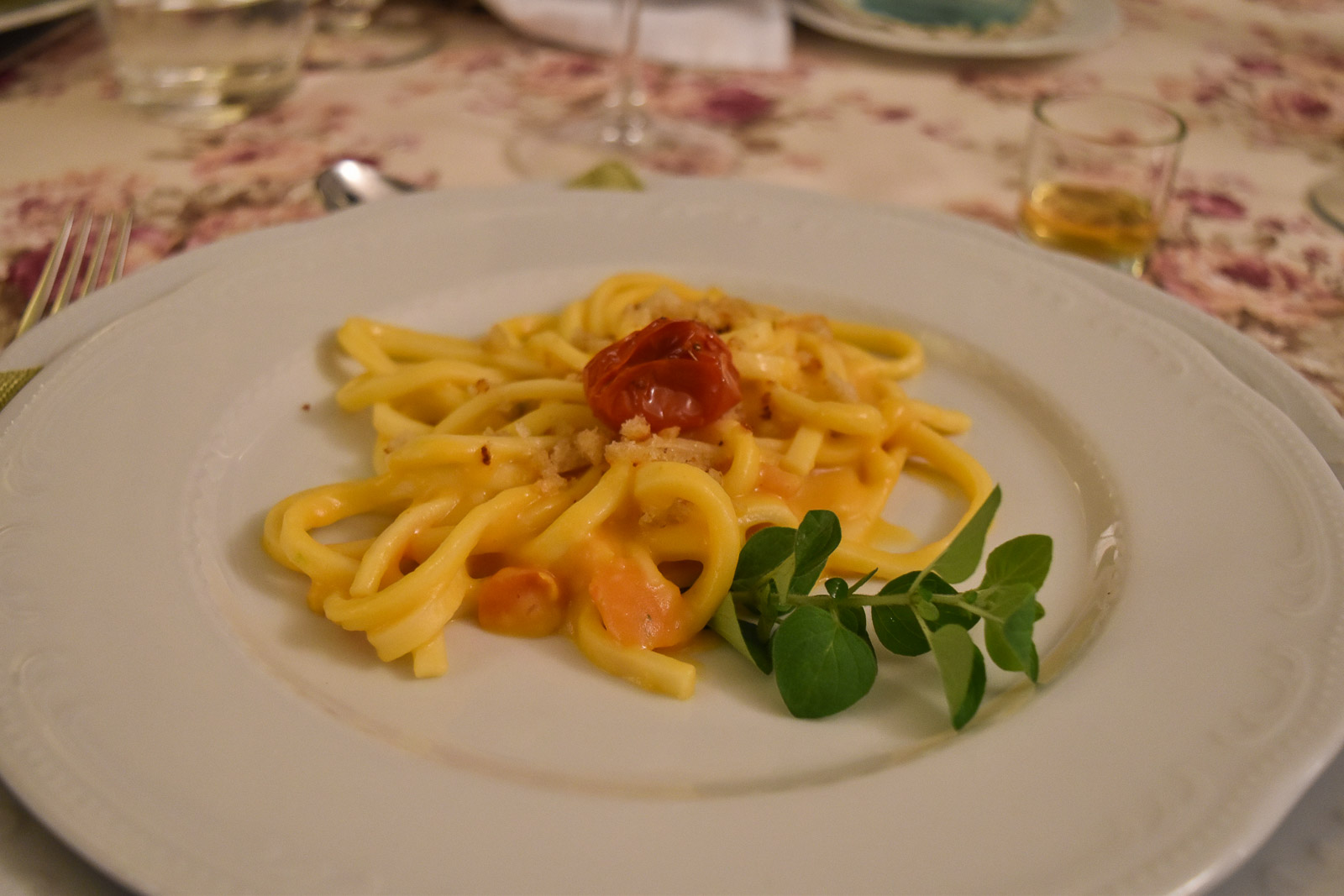 Hit the Beach
Puglia has some of the best beaches in Italy, rivalling Sardinia and Sicily. A personal favourite is Punta Prosciutto on Puglia's west coast. With crystal clear water and white sand, you feel like you could be on a tropical island. There are a few small bars for coffee, food or cocktails, but there are also plenty of quiet spots for a relaxing day on the beach.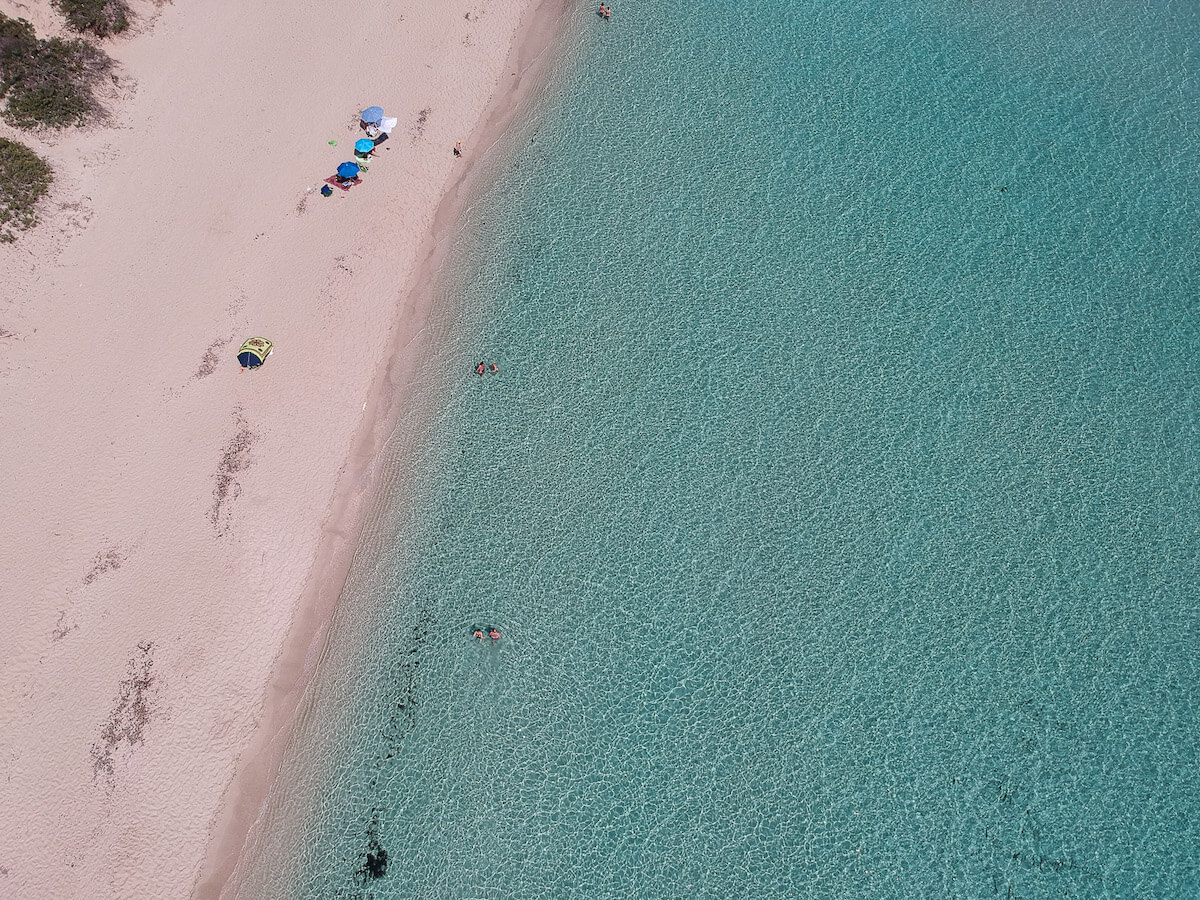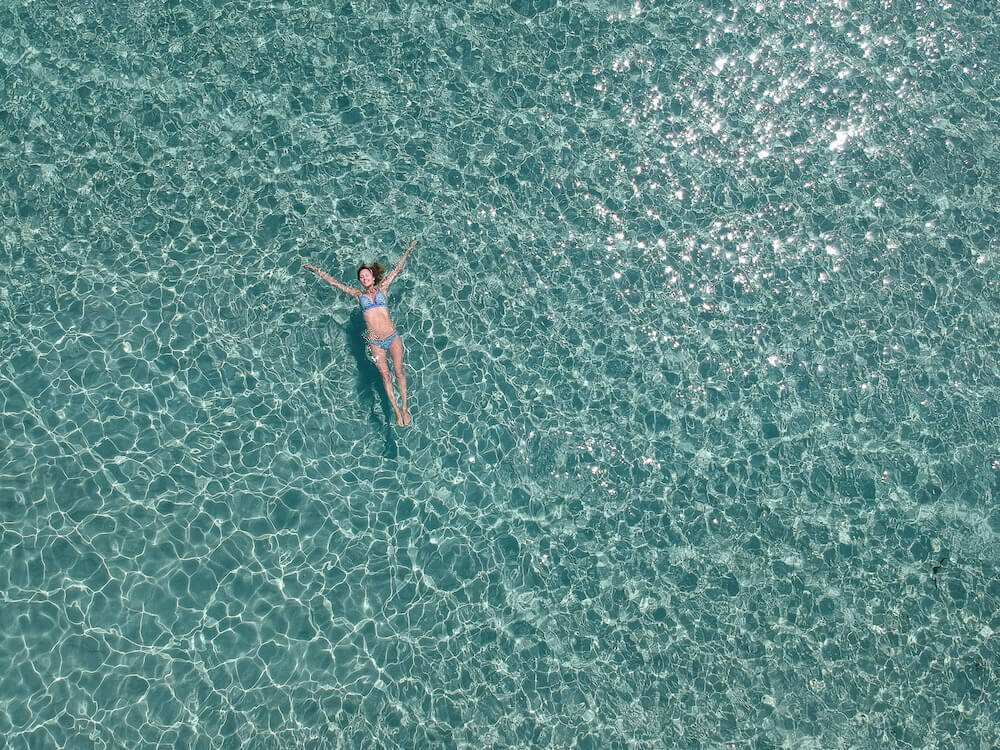 Relax in a Boutique Hotel
There are so many gorgeous places to stay in Puglia. Along with the masserias you'll also find plenty of beautiful hotels, such as Don Totu in the south of Puglia. Concealed in a grand 18th-century palazzo, Don Totu only has 6 bedrooms, so you'll feel like you have the whole place to yourself. There are charming courtyards, gorgeous lounges and a divine swimming pool. You could easily spend a weekend here without needing to leave the property.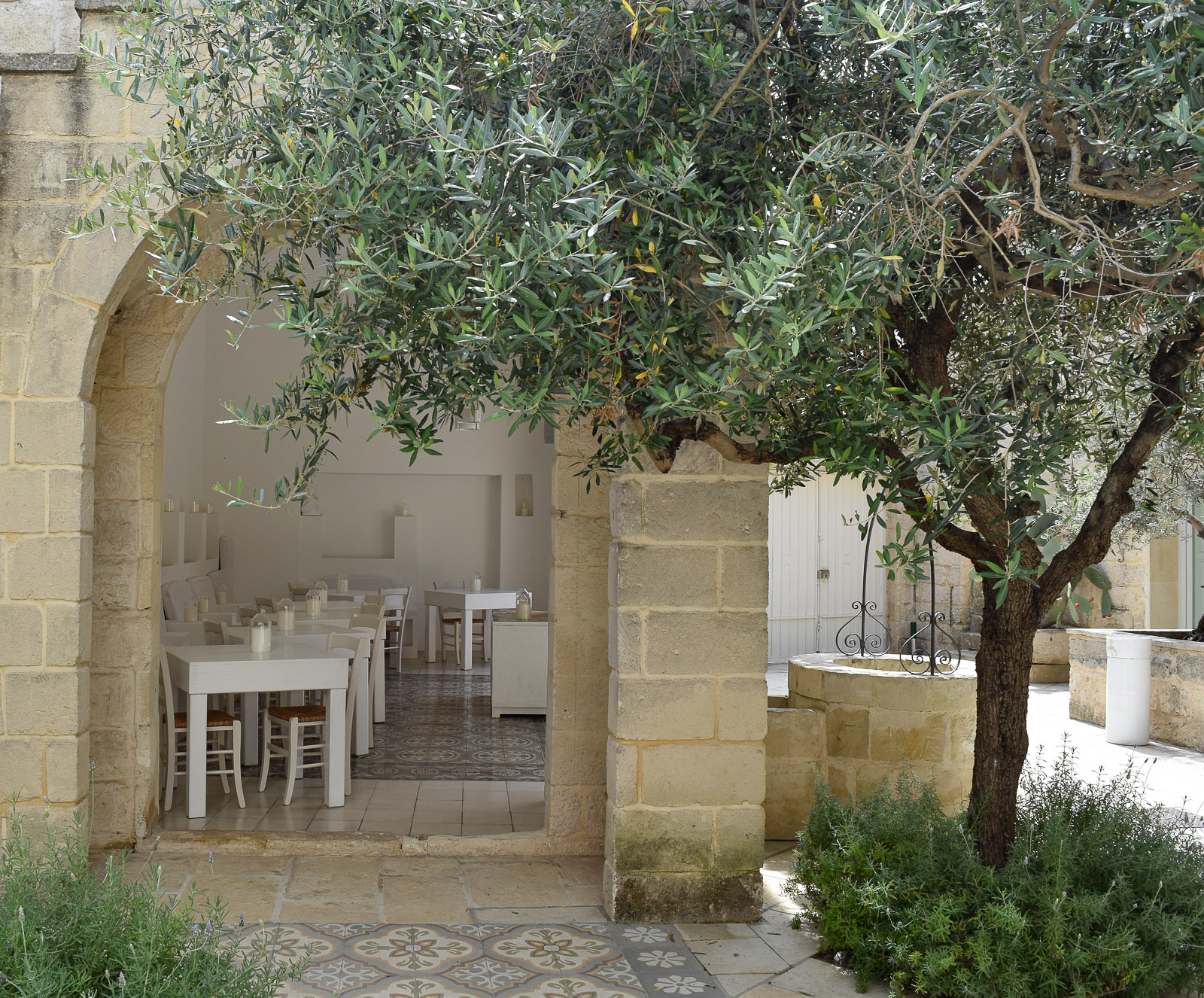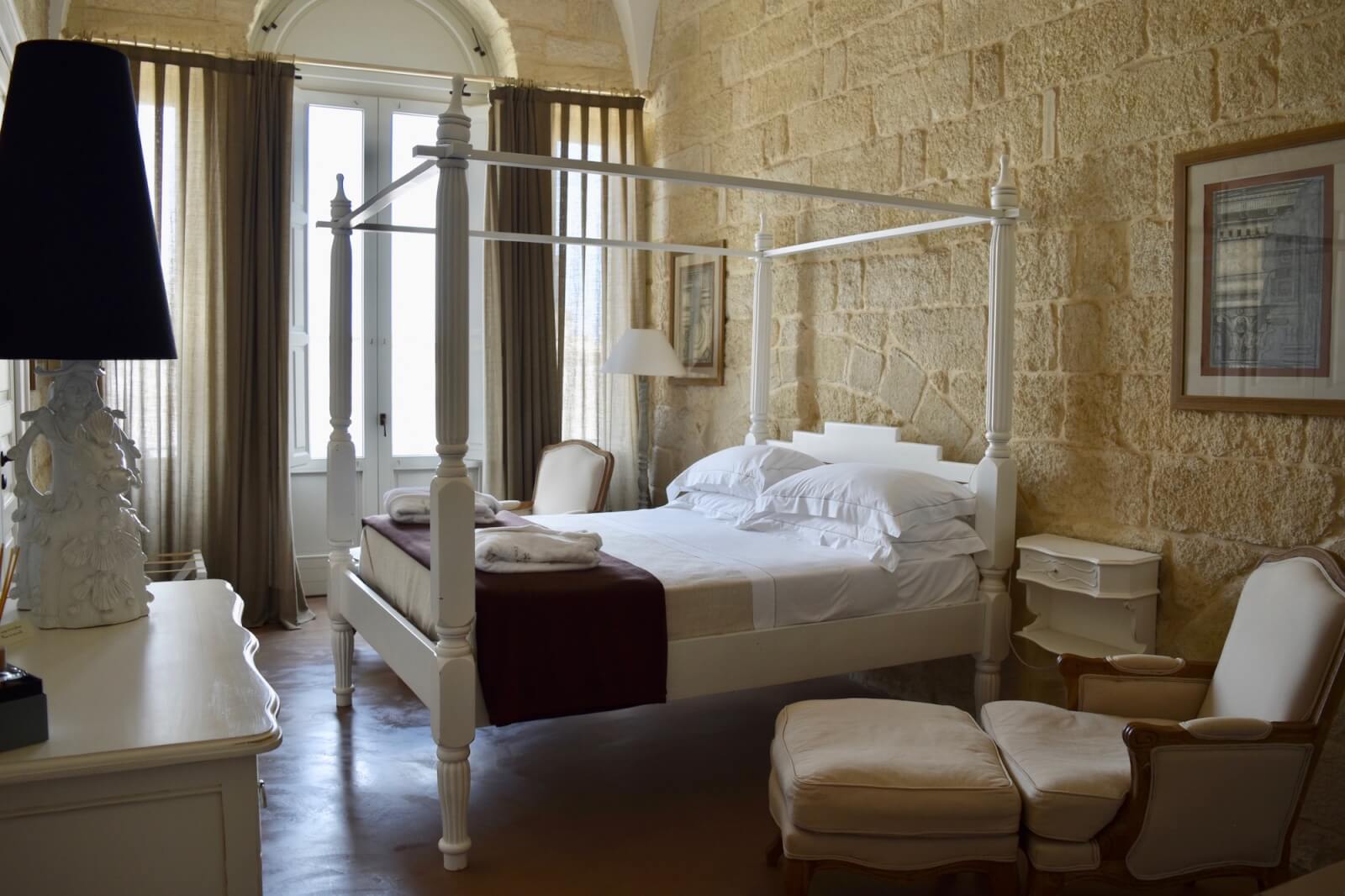 Cliff Jump at Polignano a Mare
Each year the Red Bull Cliff Diving World Series heads to Polignano a Mare, which is blessed with limestone cliffs and turquoise water – the perfect cliff diving destination. Even if you're not into jumping off big rocks, the small town on the Valle d'Itria coast is well worth a trip. With an incredibly photogenic beach and lovely bars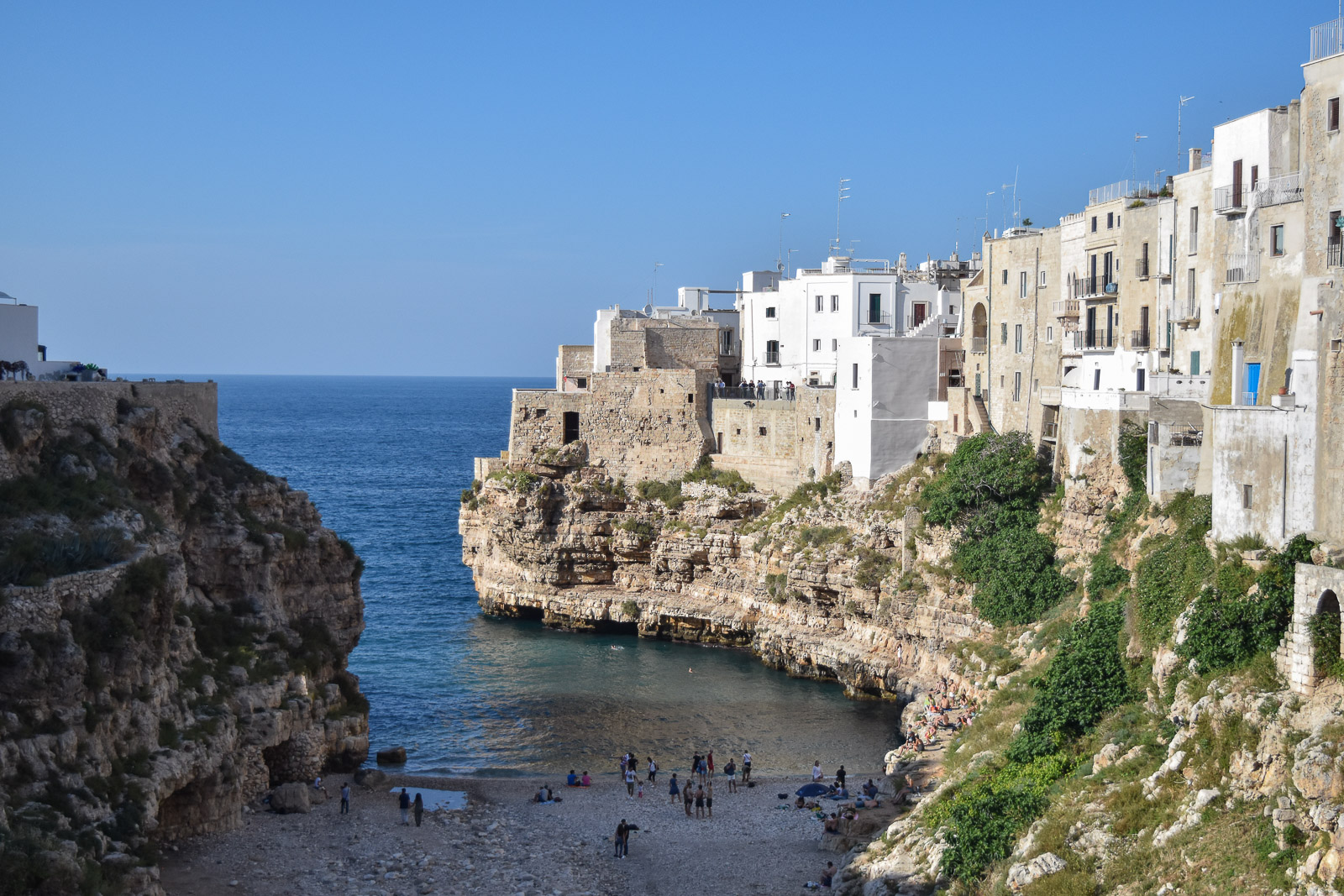 Where to Stay in Puglia
There are fantastic places to stay in Puglia, from boutique hotels to masserias and cute city Airbnbs. We stayed at the four properties below and would recommend them all.
Double rooms at Don Totu start from €210 per night inclusive B&B
Masseria San Domenico has rooms from €363 per night, based on two adults sharing a Deluxe Double room on a B&B basis, including VAT.
Masseria il Frantoio has rooms from €250 per night including breakfast.
Masseria Le Carrube has rooms available from €160 per night, based on two adults sharing a Double Room on a B&B basis.
---
How to Get to Puglia
The two main international airports are Bari and Brindisi. Once there, it's worth renting a car to get around.