For visitors to Cambodia, there is no doubt that Siem Reap and the temples of Angkor are the main draw. Angkor Wat is often cited as the eighth wonder of the world, and the breathtaking temple is understandably added to many a bucket list. But there is plenty more to see here, so make sure you allow at least a couple of days (if not more), to fully appreciate the temples and the many things to do in Siem Reap.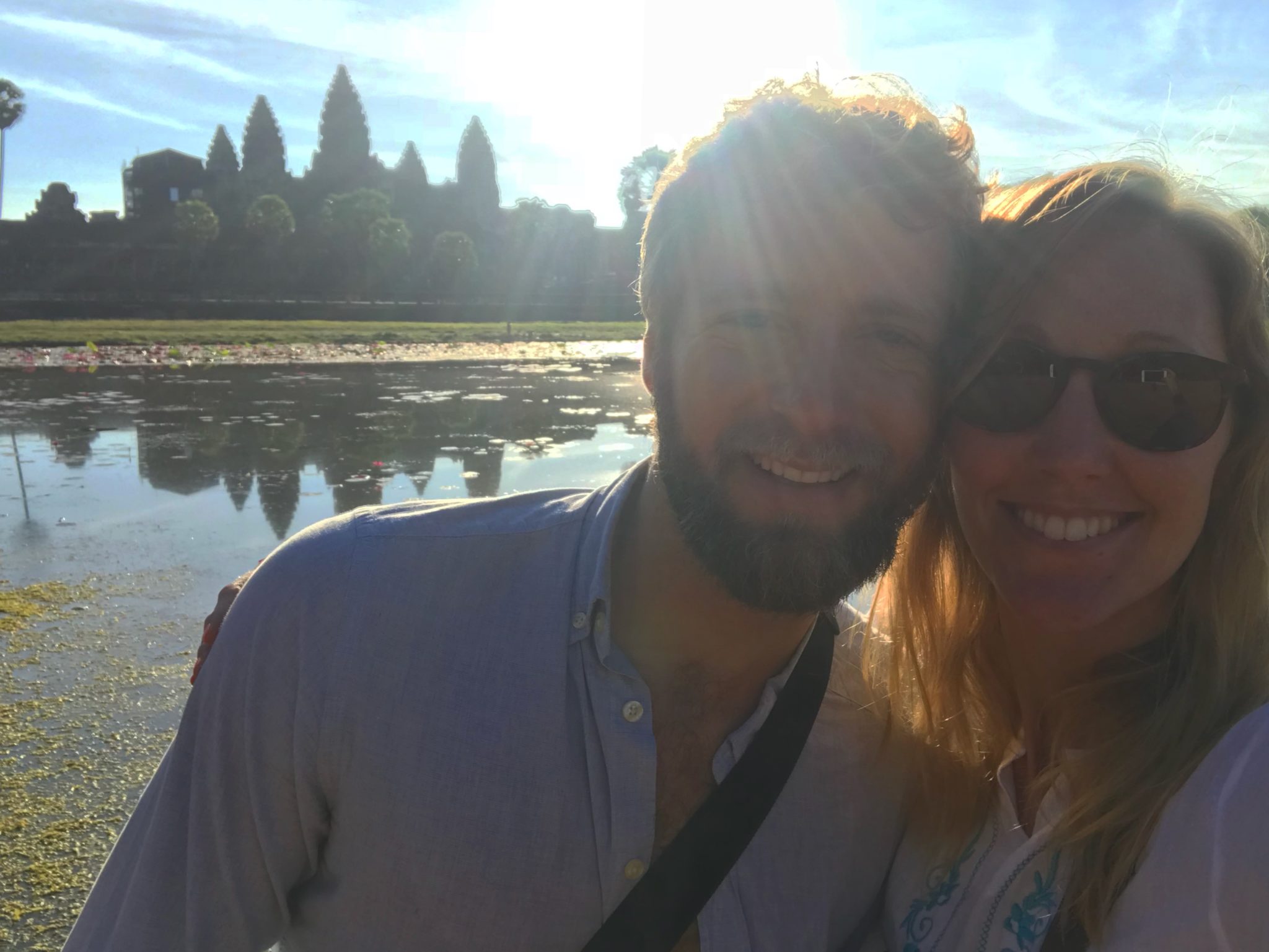 Disclosure: This article contains affiliate links. This means that if you click a link and purchase something I've recommended I may earn a small commission. This does not affect the price you pay but helps me to run this site. You can read my full affiliate disclosure here.
Things to Do in Siem Reap
Visit The Temples of Angkor
There are more than 50 Temples in the Angkor temple complex, so it isn't easy to choose which temples to visit in Siem Reap. To access the temples you can buy a pass which covers all temples for a set period – 1 day, 3 days (valid for 10 days), or a 7 day pass which is valid for one month. As we were spending five days in Siem Reap we opted for the 3-day pass and visited the temples every other day, relaxing and spending time in the city on the days in between. We didn't visit all the temples, but in three days we managed to see nine in the incredible Angkor complex. Our recommendations are below:
Angkor Wat
Angkor Wat is the world's largest religious monument and a UNESCO World Heritage Site. You really can't go to Siem Reap without coming here (or at least you shouldn't!). It's a stunning temple but also extremely popular, and visiting Angkor Wat is far from relaxing. Most visit for sunrise, which is beautiful, but be warned you will have to fight your way through the crowds to get 'that photo'. If you're not worried about the pictures, even better – while everyone else is scrambling out the front of the temple for a picture, the inside is tranquil and quiet (for at least 20 minutes) before the other tourists descend. Despite the crowds, it really is worth seeing.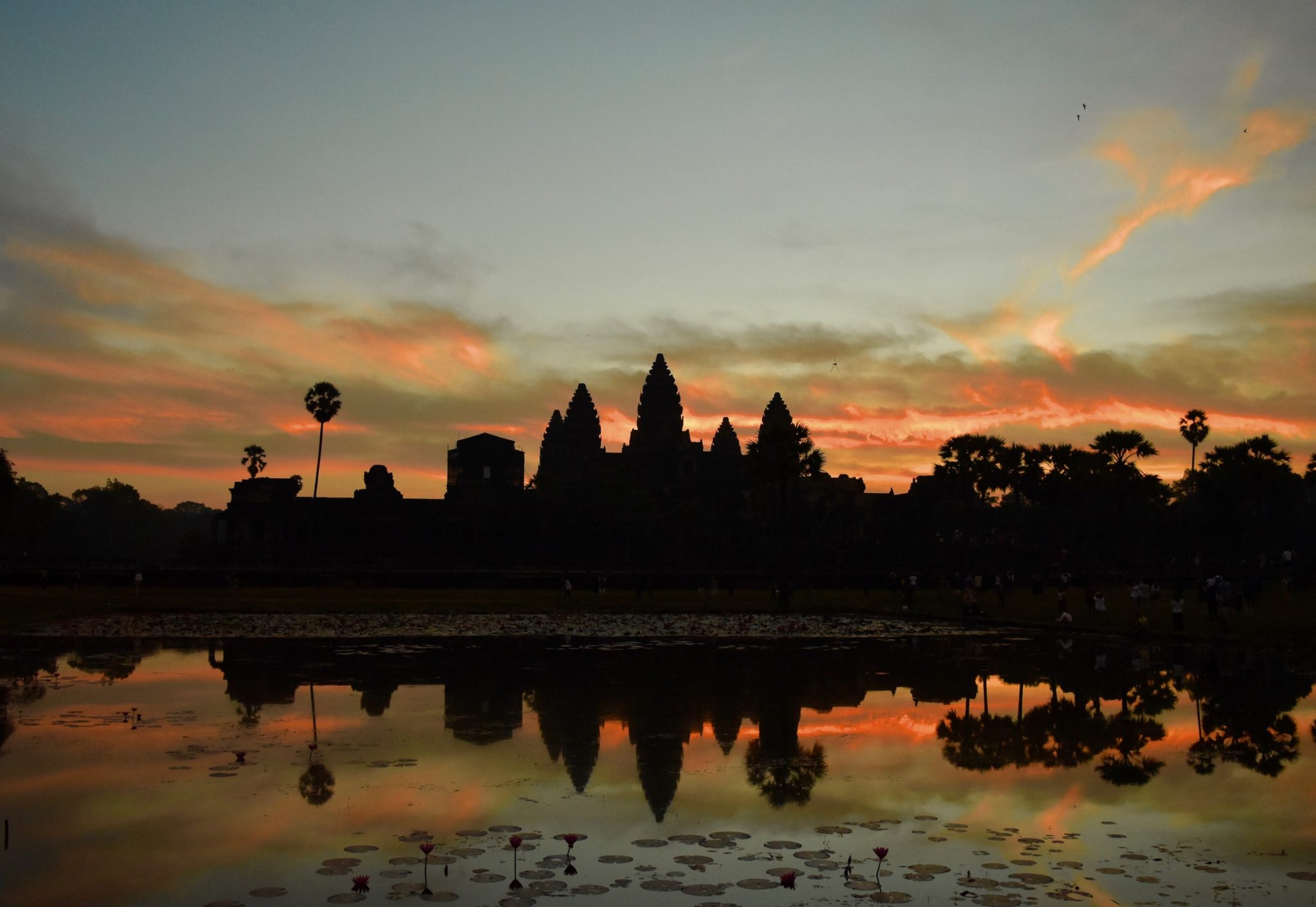 Ta Som
My favourite of all the temples we visited. To Som isn't a huge temple and we were lucky enough to visit it with only a few other people. A unique feature of this temple is the eastern outer gopura (gatehouse tower), which has been overgrown by a fig tree. It's a very beautiful and photogenic spot! This was my favourite temple and definitely one of the best things to do in Phnom Penh.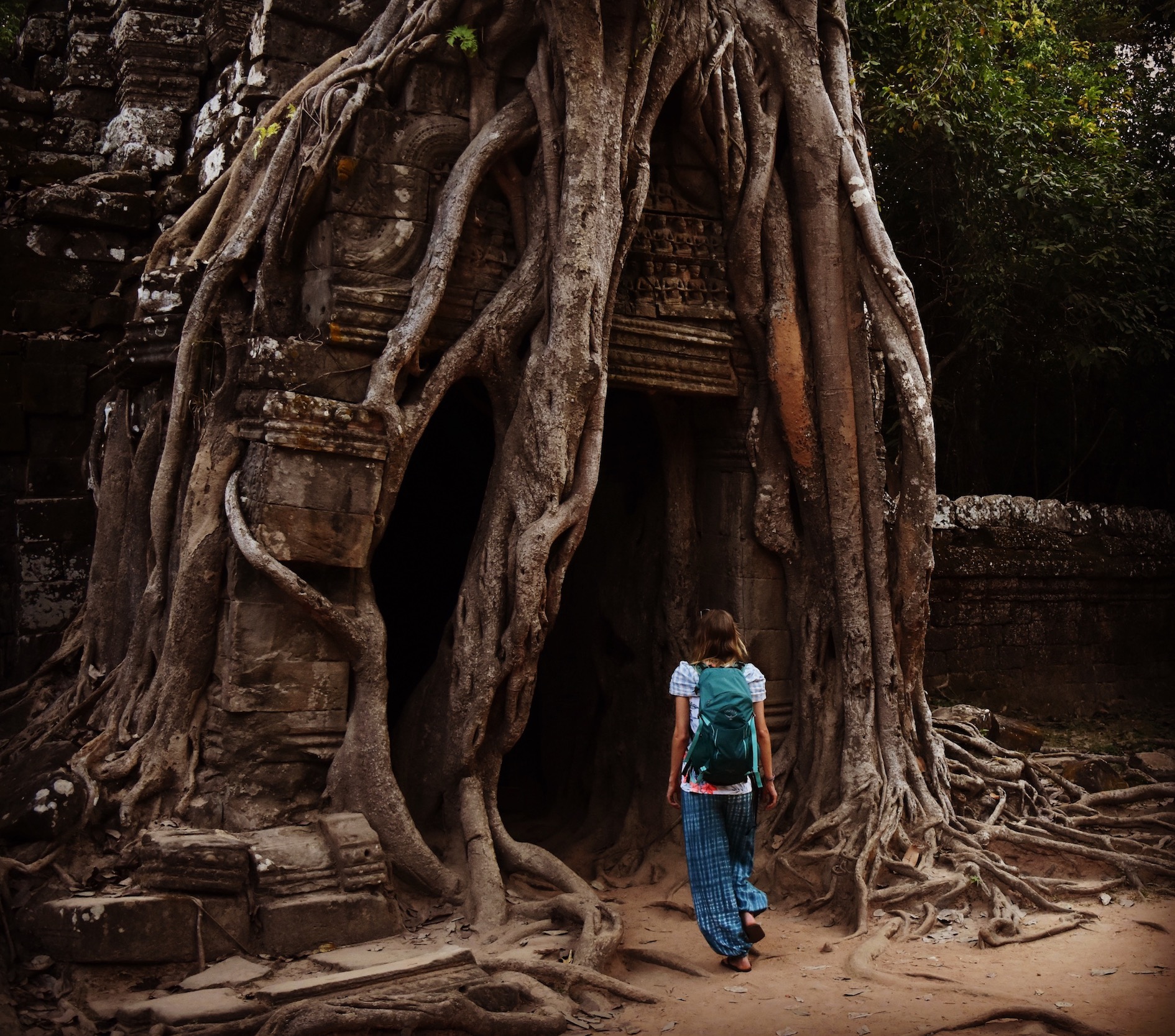 Ta Prohm
This is another temple that has been overgrown by trees and definitely worth a visit. It is extremely popular with tourists as this temple has Hollywood credentials; it was used as a filming location in Tomb Raider.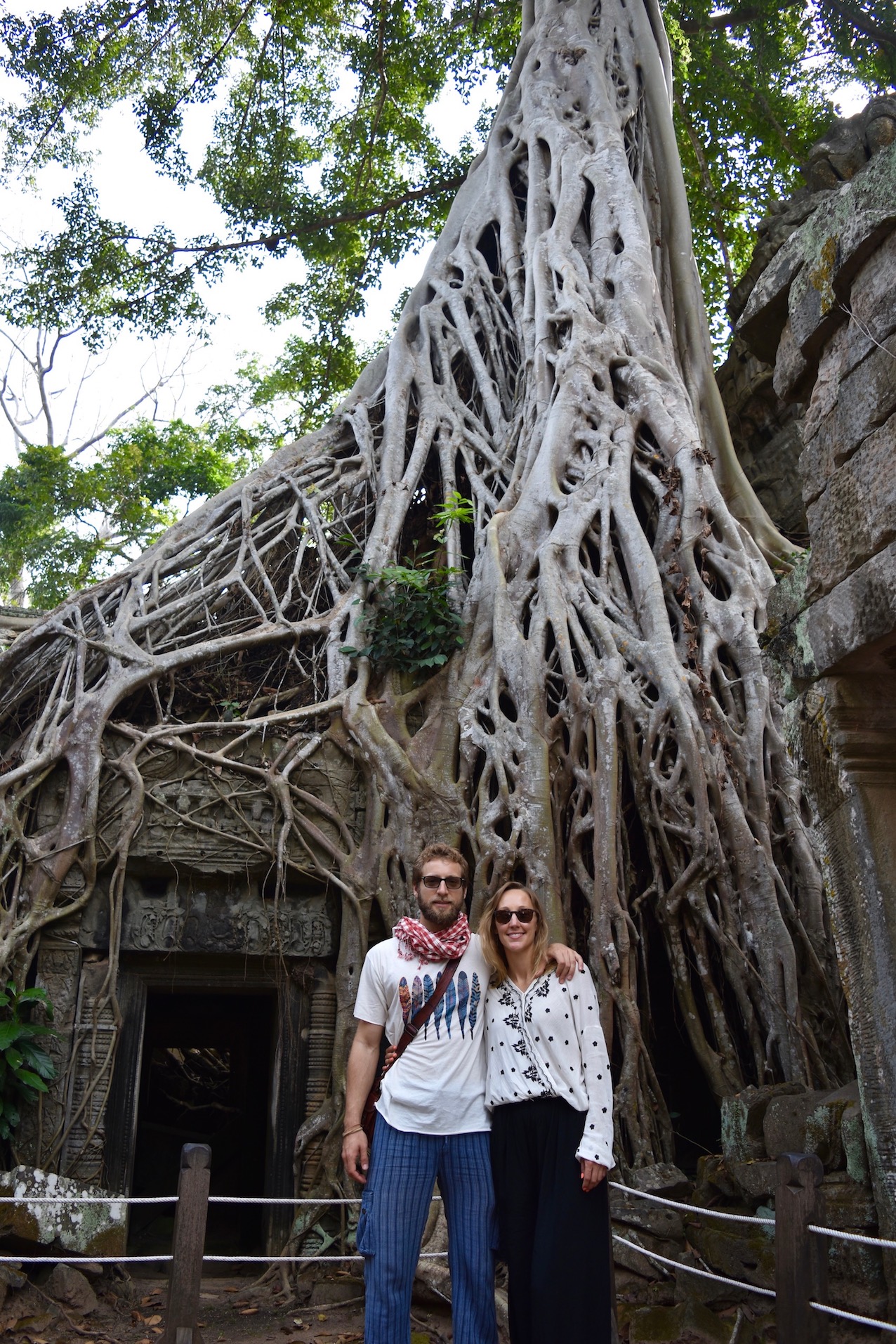 Read our two week Cambodia itinerary.
Banteay Srei
Banteay Srei is further north than the main temple complex but in my opinion, it is worth the visit. It is made of red sandstone with beautifully detailed wall carvings. The meaning of the name is 'Citadel of the Women' and many people believe that it was women who built it.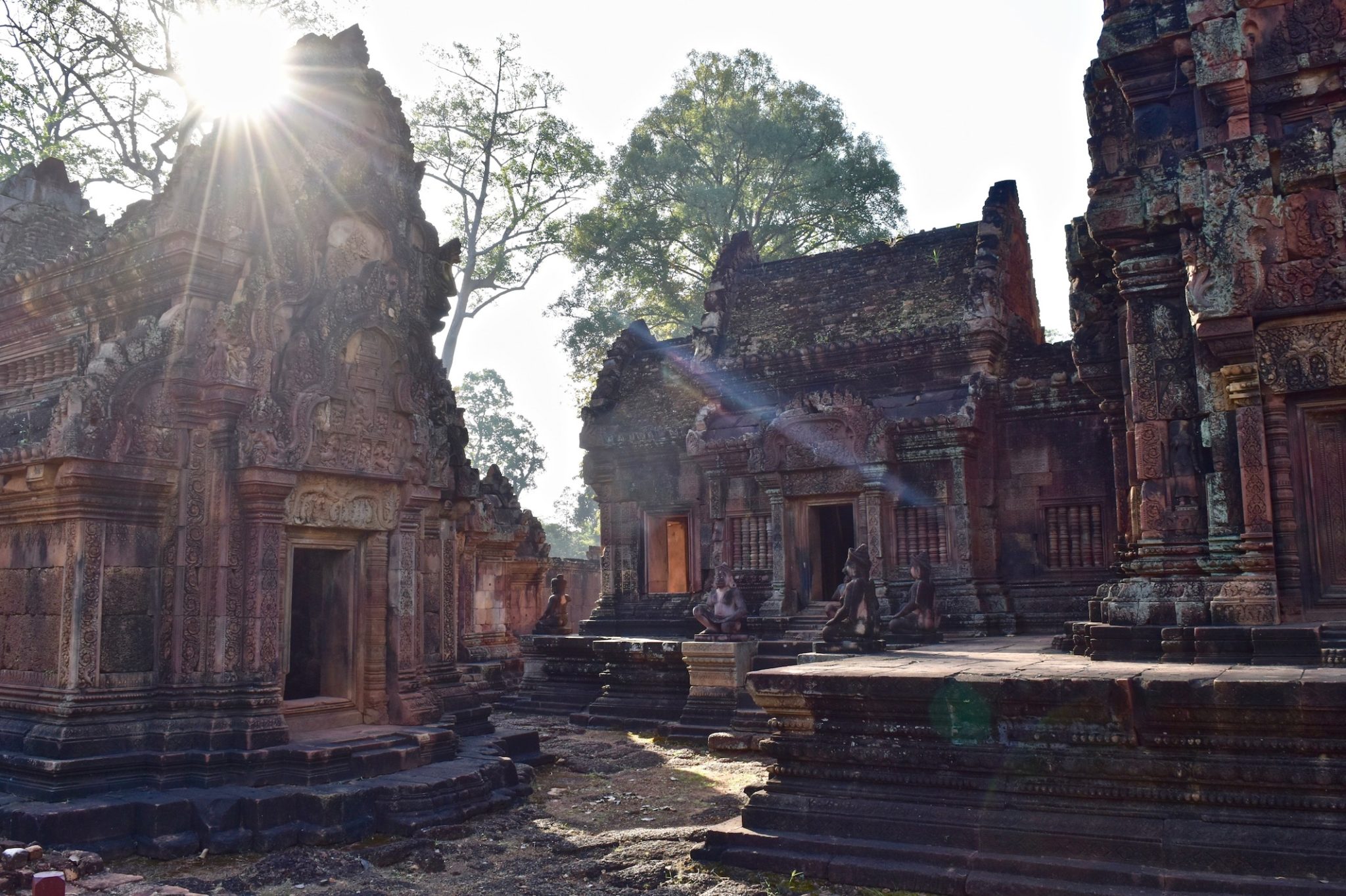 The Bayon
Located in the centre of the ancient city of Angkor Thom is the Bayon. It is known as the 'face temple' due to the 216 smiling faces of Avalokiteshvara that decorate the temple's towers.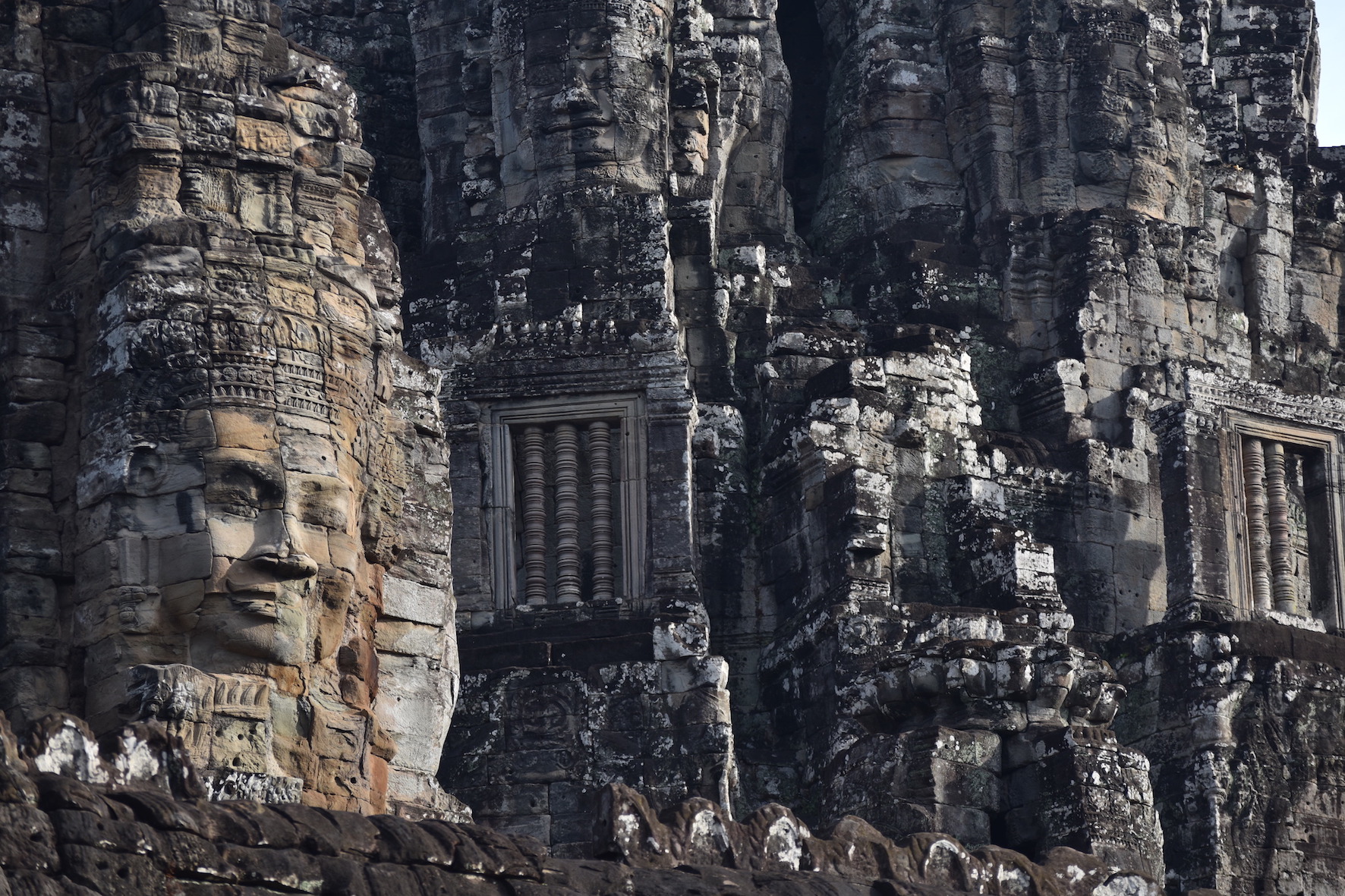 Swim at Kulen Waterfalls
Around two hours drive from the city is Phnom Kulen National Park, home to the sacred Kulen mountain and beautiful waterfalls. It's a great day trip from Siem Reap and easy to organize through most hotels or tour companies in the centre. It costs $20 USD to enter the park for tourists. Many Cambodians spend their weekends here, paddling in the river and enjoying local food from the street vendors.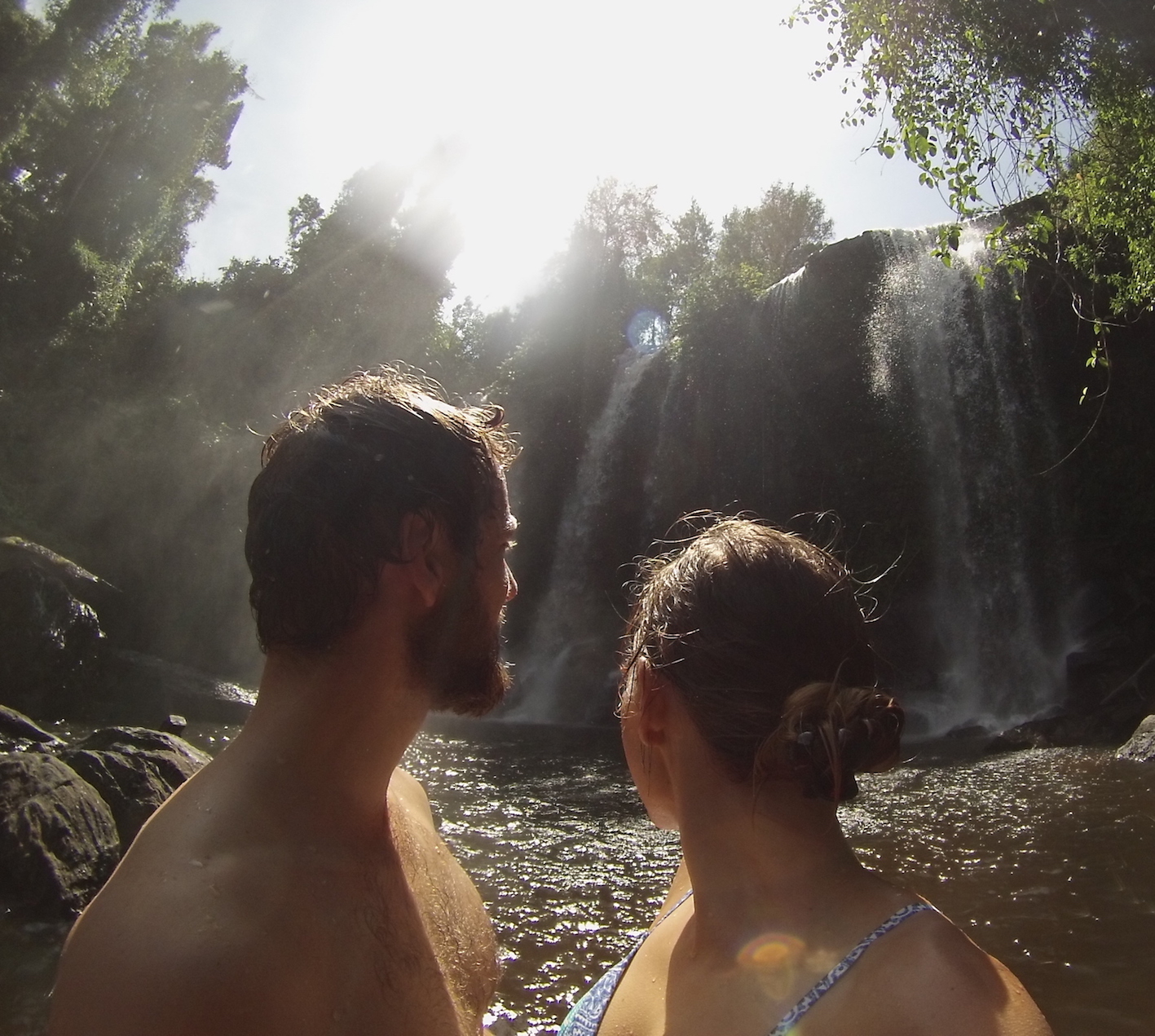 Go to The Landmine Museum
This is easily combined with a day trip to Kulen Waterfalls and Banteay Srei, and is highly recommended. The museum owner had been a child soldier in the time of the Khmer Rouge and planted landmines across the country. He has since dedicated his life to finding and destroying landmines and has set up a school for victims of landmine explosions. Currently, it is estimated that there are 4-6 million unexploded landmines in Cambodia and new casualties occur every day.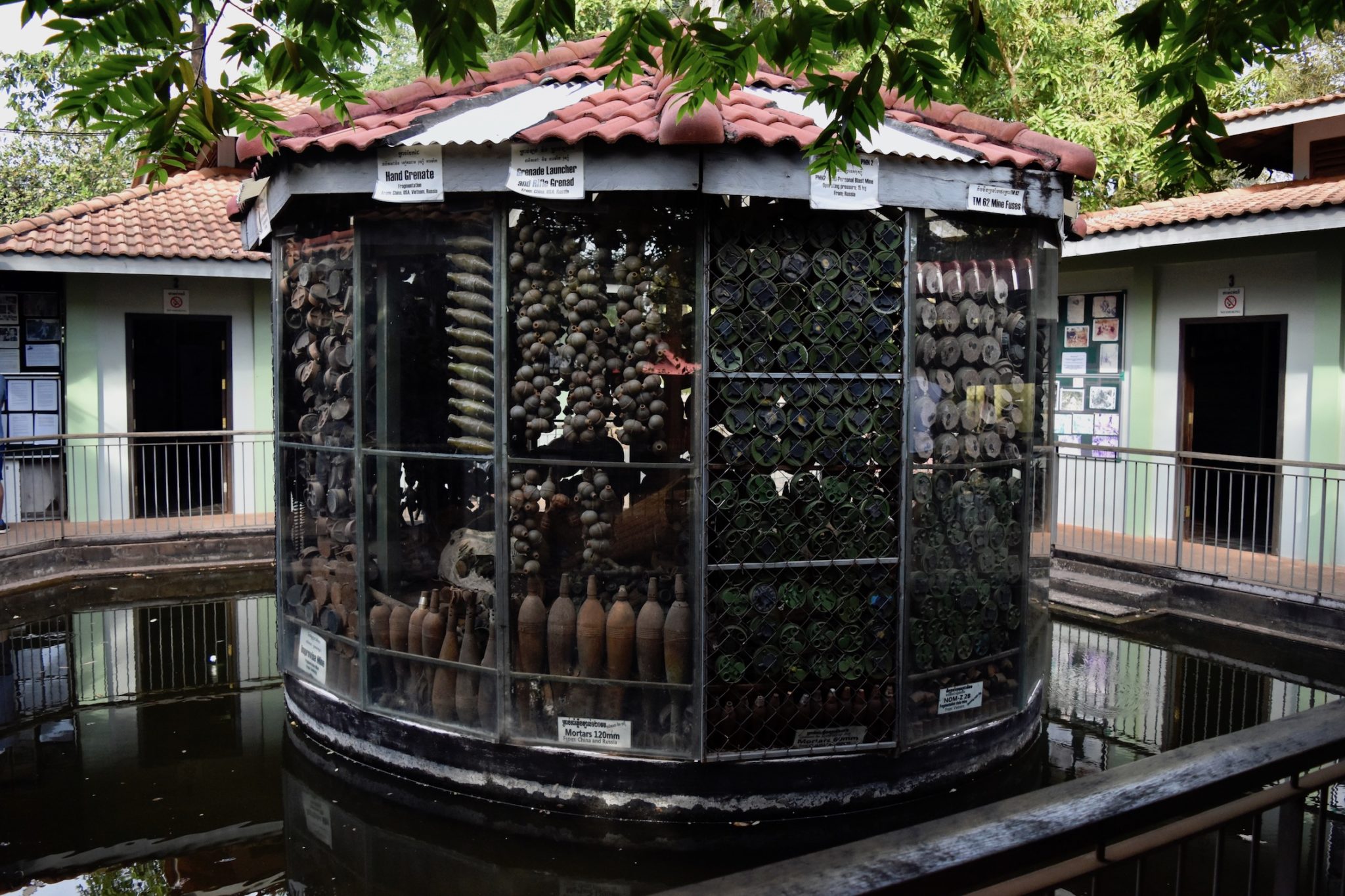 Go For a Beer on Pub Street
Pub street is the place to party in Siem Reap. It's full of bars and restaurants and the best place to go in for a night out. We were in Siem Reap on New Year's Eve, which is one of the biggest annual celebrations and it was crazy (but fun). In the daytime, it's a much more relaxed vibe and a nice spot to sit with an Anchor beer and people watch.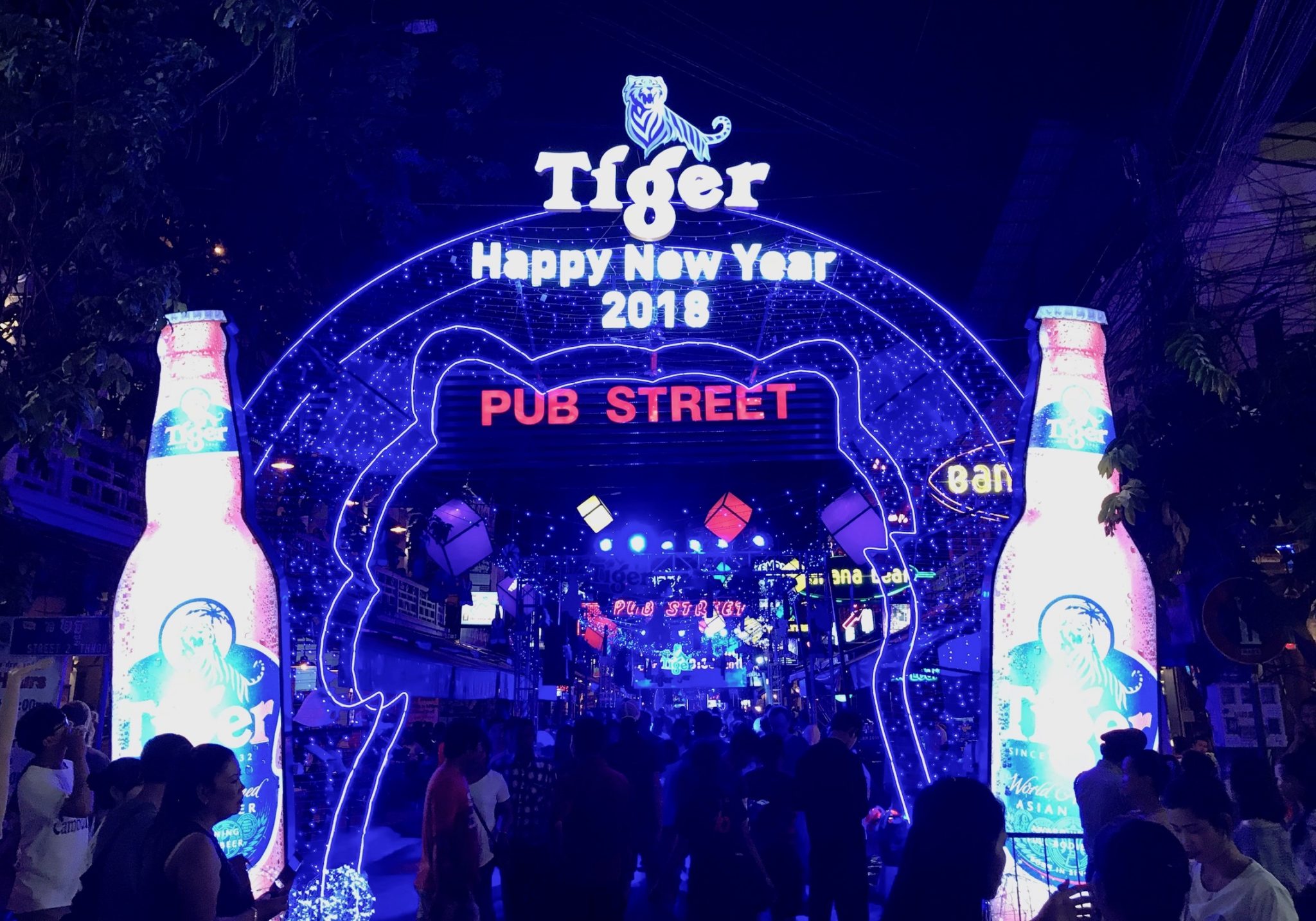 See The Cambodian Circus
Phare the Cambodian Circus offers nightly shows in Siem Reap. It was created and is run by NGO Phare Ponleu Selpak and offers poor children the opportunity to train in a variety of performing arts, including music and circus skills. It's an intimate production with some impressive Cirque du Soleil style acrobatics and a unique thing to do in Siem Reap.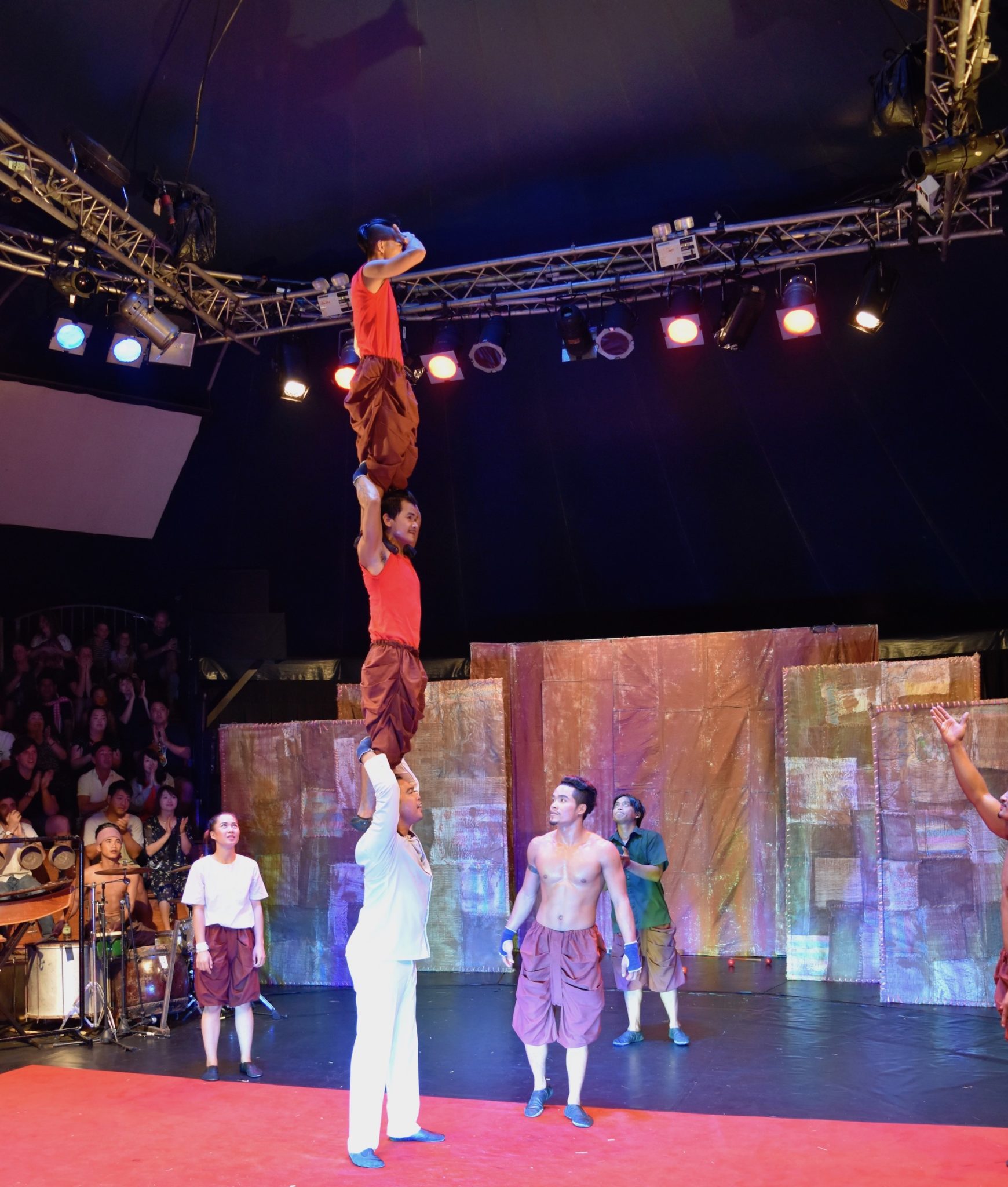 Drink Cambodian Coffee
Whilst Vietnam is better known for its coffee, Cambodia produces its own excellent beans. It is strong and often served with condensed milk (which I didn't love), but the coffee alone was great. There are lots of great coffee shops in Siem Reap, selling both the traditional style coffee and flat whites/cappuccinos etc. using Cambodian coffee beans.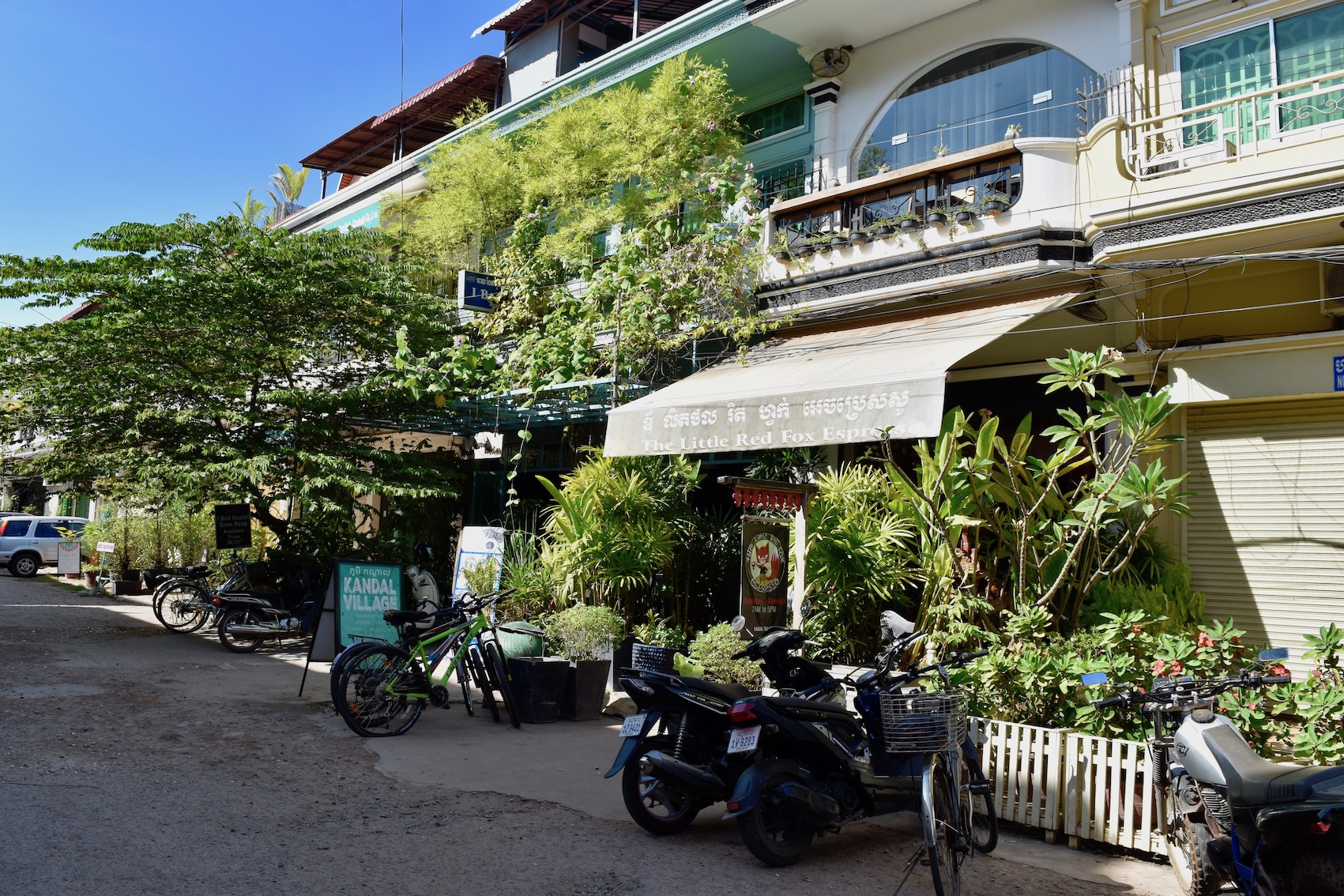 Shop at The Markets
I just love markets and Siem Reap has plenty of them. I was fairly restrained this trip as I knew I'd have to haul whatever I bought around in my backpack but still managed to buy some clothes and a few gifts to take back home. Don't miss Angkor Night Market and Phsar Leu Thom Thmey. The food markets are also worth a look.
Have a Cambodian Massage
There are so many massage parlours in Siem Reap it would be rude to not have at least one while you're here! You can walk into most places in the town and they will have available therapists, or for the fancier ones you may need to book in advance.
Khmer massage doesn't use oil and you keep your clothes on (or wear the outfits provided – similar to pyjamas!). Your whole body is massaged, including your head. It's very relaxing! If you prefer a Swedish or Thai style massage, these are usually on offer from most shops too.
Discover the best things to do in Phnom Penh.
Eat a Tarantula
I have to say I didn't do this, but all over town, you will find stalls selling deep-fried tarantula, snakes and scorpions. Apparently, they taste great, I just couldn't bring myself to put it in my mouth!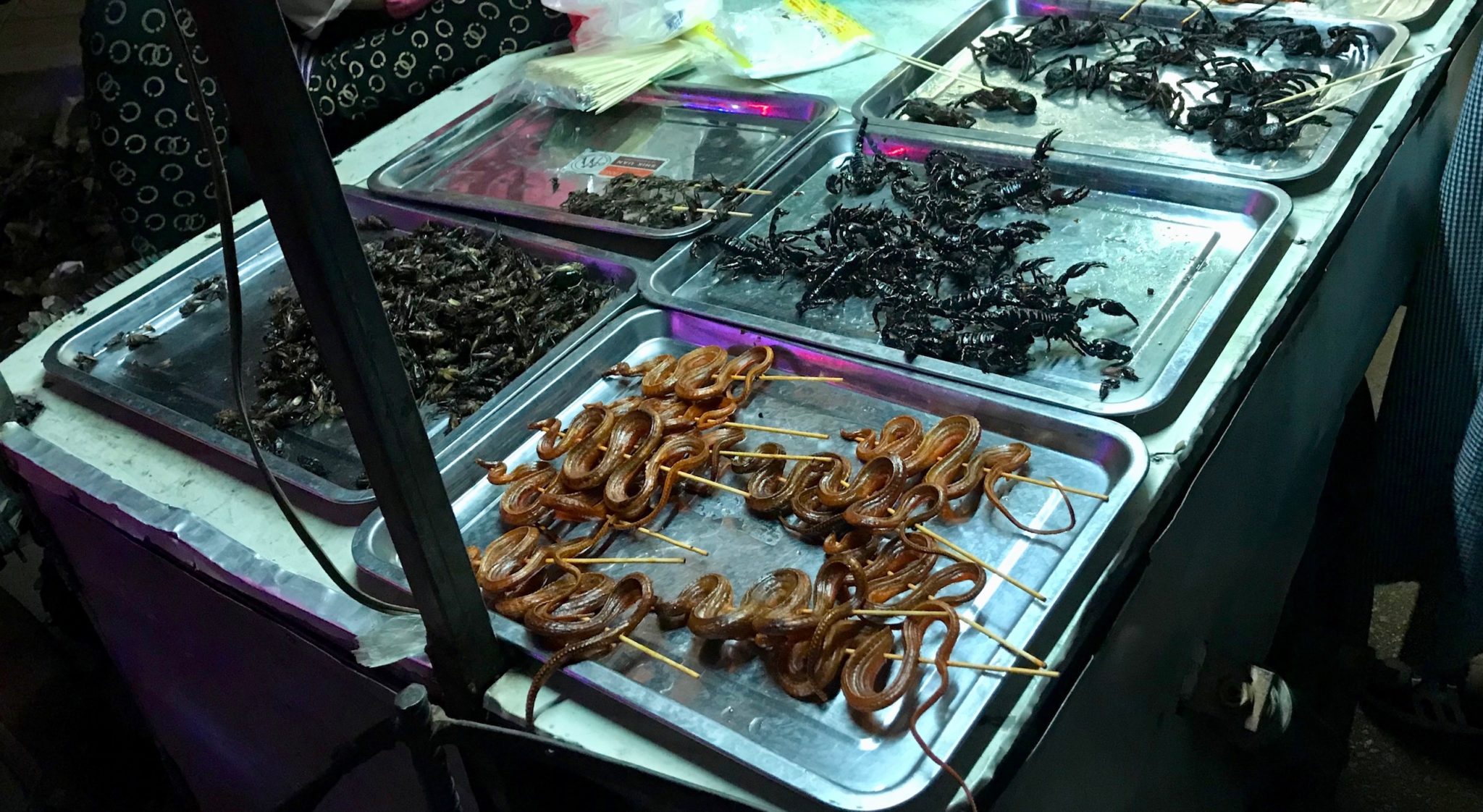 Where to Stay in Siem Reap
We stayed at two accommodations in Siem Reap, one budget and one mid-range, but there are so many options to choose from.
Budget – Nikas House is a short walk from the centre with a great little pool. A double room starts from $19 USD / £14.50.
Mid-range – Memoire Siem Reap has a large pool and very attentive staff. From $36 USD / £25 a night.
Luxury – FCC Angkor by Avani is located in the centre of Siem Reap with an outdoor saltwater pool. From $108 USD / £78 a night.
Super Luxury – Bensley Collection – Shinta Mani Siem Reap is a gorgeous 5 star resort, where each room has its own butler. Rooms from $556 USD / £399 a night.
Find accommodation in Siem Reap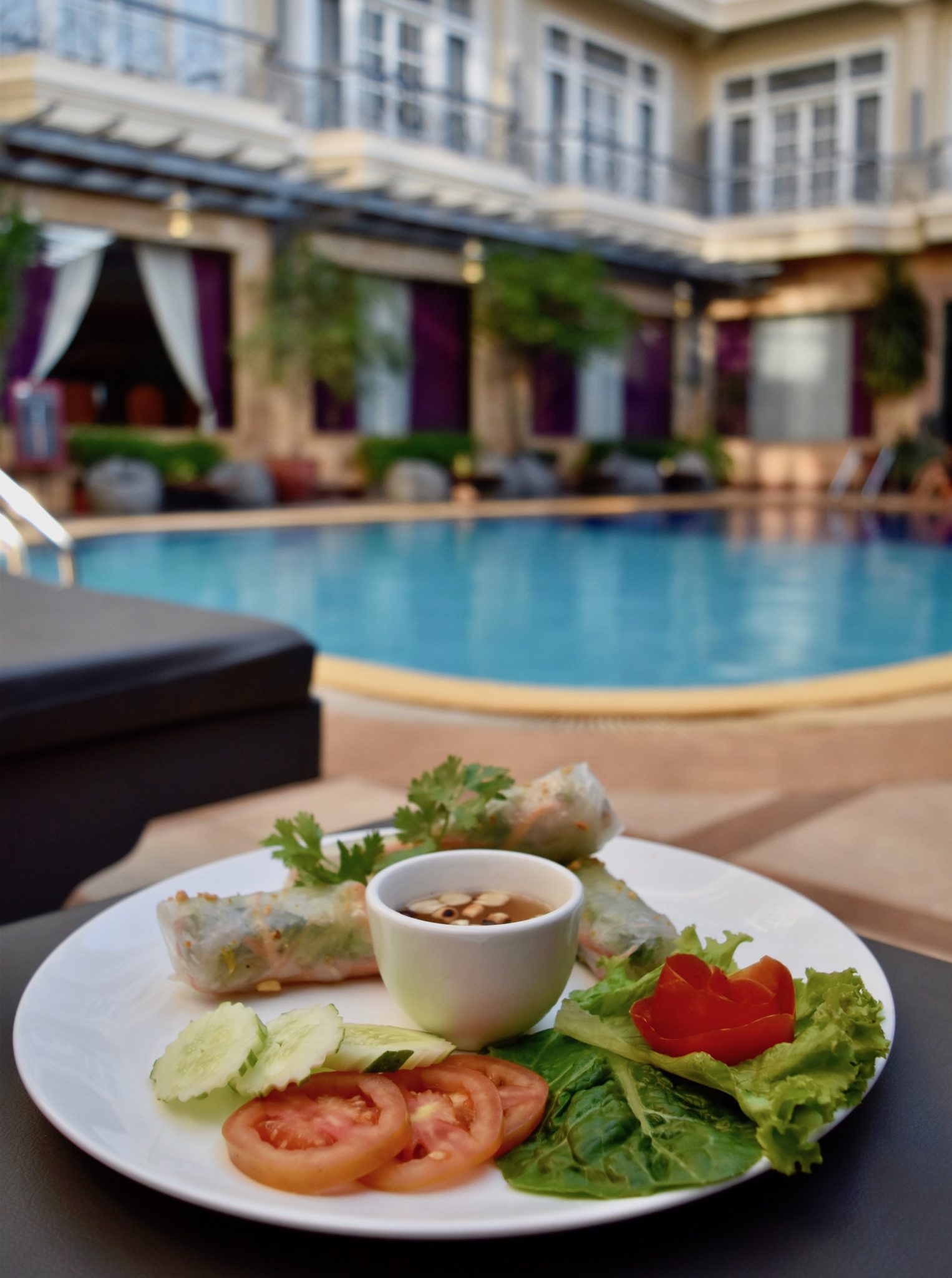 How to Get to Siem Reap
Flying to Cambodia from the UK or Australia requires a stopover. We chose to fly into Ho Chi Minh City in Vietnam and travel to Phnom Penh by bus (around 8 hours), and then onto Siem Reap from there (internal flights between Siem Reap and Phnom Penh take around 45 minutes, a bus takes around 7 hours). We flew with Vietnam Airlines, who fly direct to Ho Chi Minh City from London and Sydney.
Travelling to Cambodia? Check out our other Cambodia guides here.