Samoa is made up of a number of islands, the largest and most populated being Upolu. If you're heading to Samoa you'll almost certainly arrive here. The capital city Apia is here, along with some of the country's biggest attractions. Whilst it's definitely worth spending time on the second, larger island of Savai'i, there are so many things to do in Upolu, we spent 10 days here and still didn't see it all.
Samoa is considered to be one of the most traditional islands in the South Pacific and has retained many of its customs, despite being ruled by Germany and New Zealand in the last 100 years. There are great opportunities to explore these on Upolu, as well as gorgeous beaches and amazing underwater life.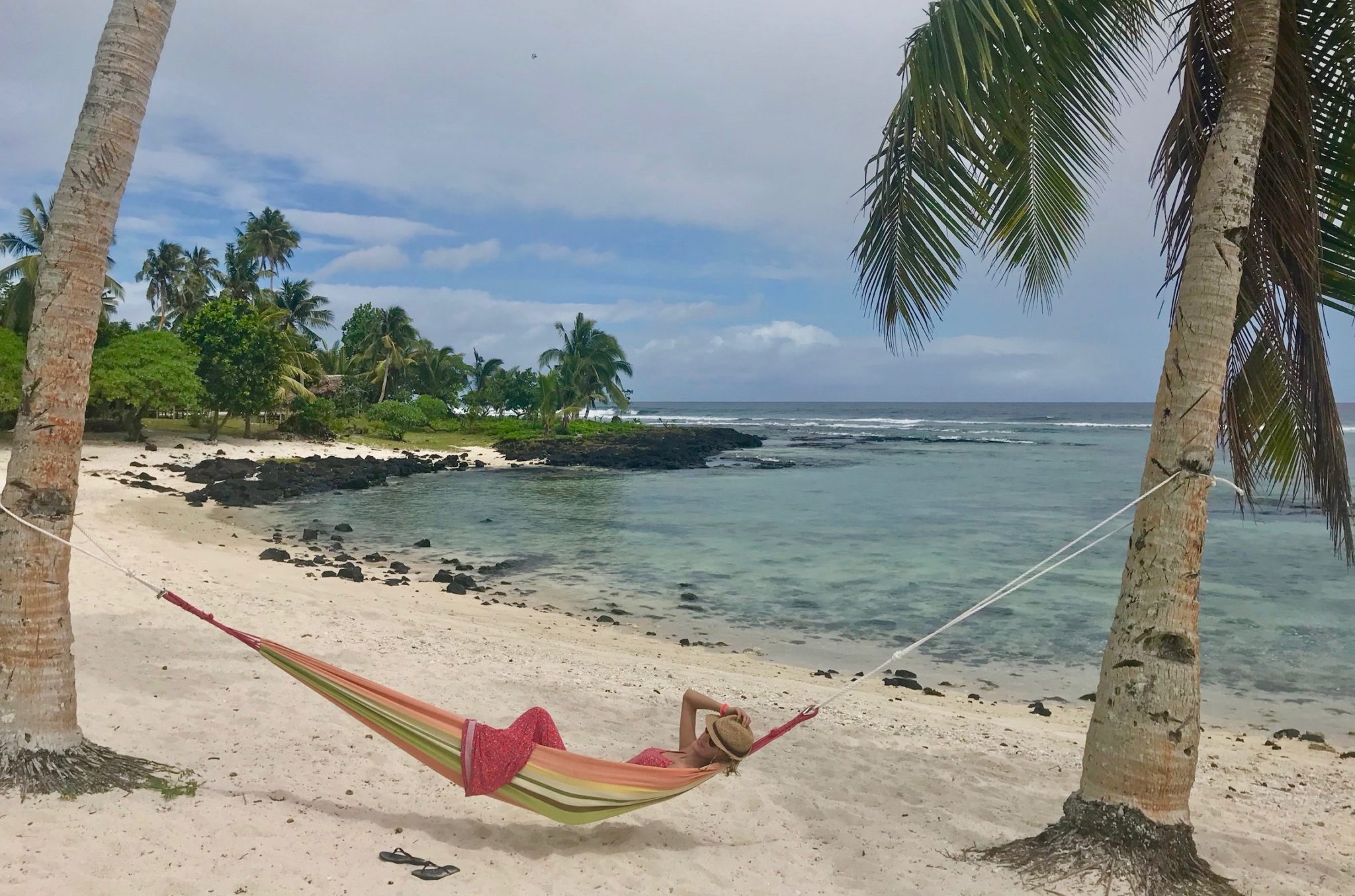 Disclosure: This article contains affiliate links. This means that if you click a link and purchase something I've recommended I may earn a small commission. This does not affect the price you pay but helps me to run this site. You can read my full affiliate disclosure here.
Things to Do in Upolu, Samoa
To Sua Ocean Trench
This was number one on my hit list after seeing many dreamy photos on Instagram and it didn't disappoint. Located on the south of the island, the To Sua Ocean Trench is stunningly a beautiful spot and perfect for an afternoons swimming.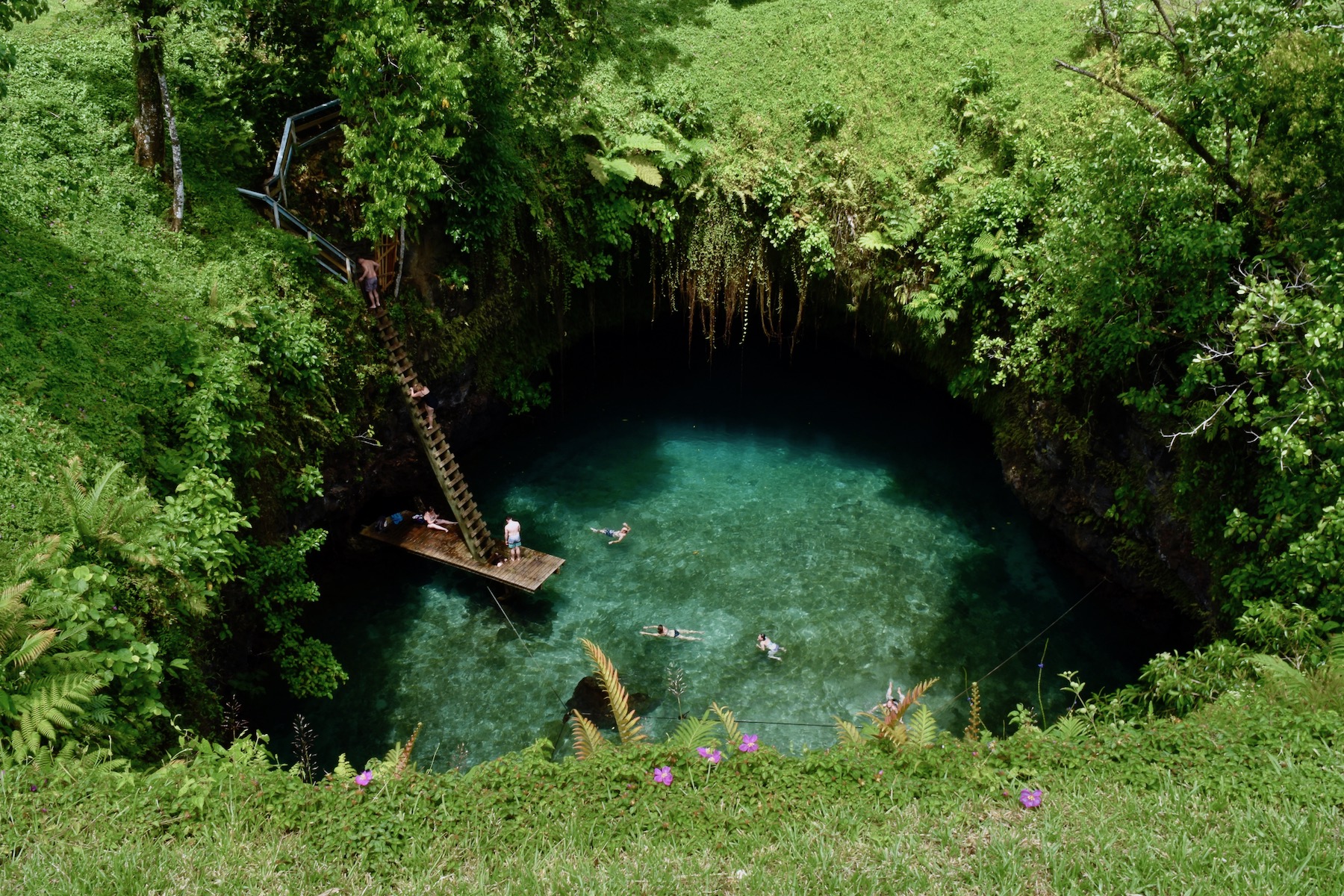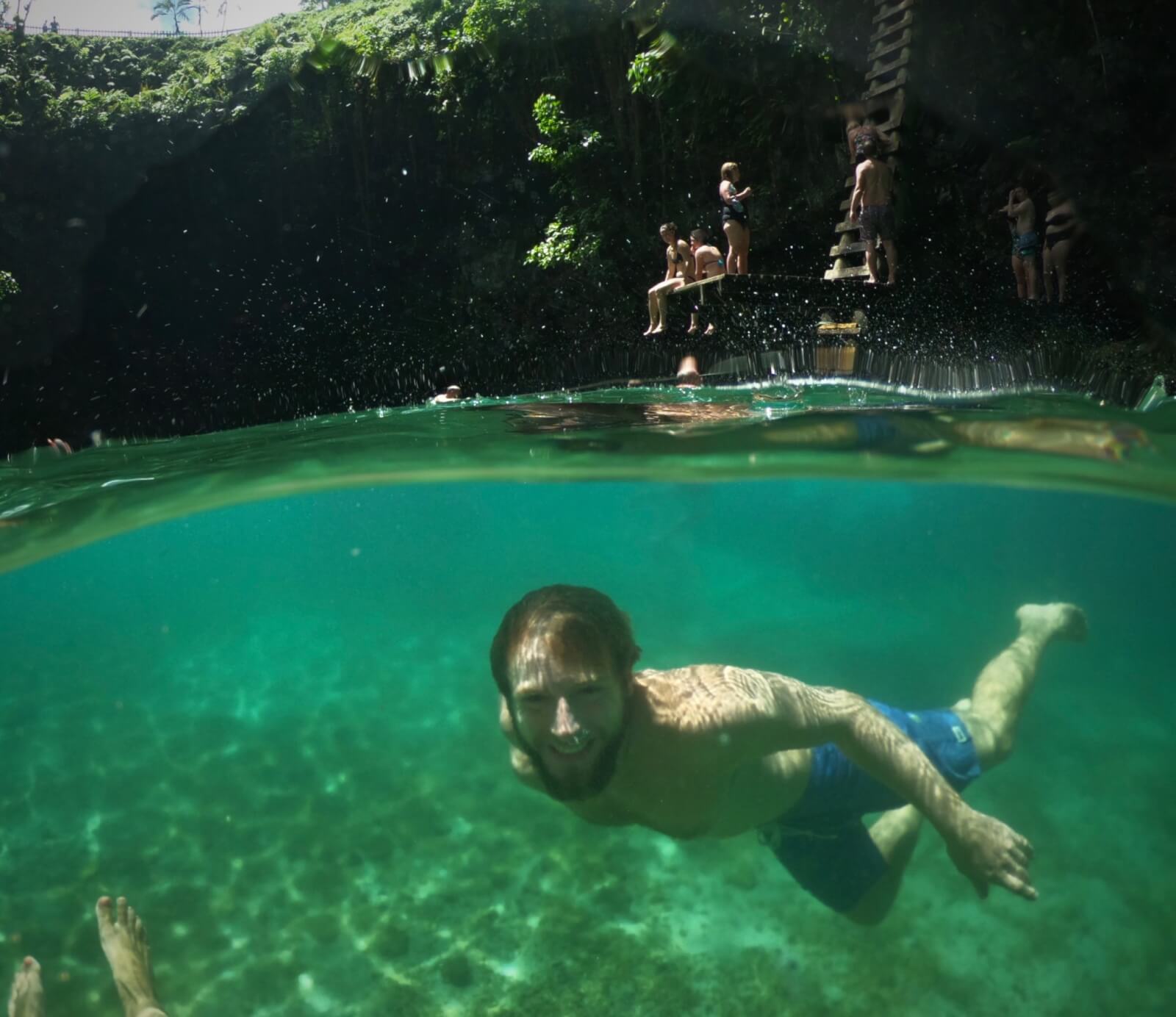 If you're scared of heights you may find the climb into the trench a little nerve-racking, but it is worth it! It really is such a unique place, and unlike anywhere I've been before. The water is a vibrant green and beautiful plants grow along the walls of the trench. I loved it; in fact, we almost went twice during our stay in Samoa.
Samoa Cultural Village
The Samoa Cultural Village is a great place to learn about Samoan traditions, including traditional tattooing, carving, dance, food and crafts. It's free which is amazing and I would definitely recommend going at the start of your trip, for an introduction to Samoan culture. The interactive sessions are really good and include an Ava ceremony (a drink made from the roots of a tree) and lunch cooked in the Umu (hot stone oven). Watching a young Samoan guy receive a tattoo with traditional tools was something I won't forget!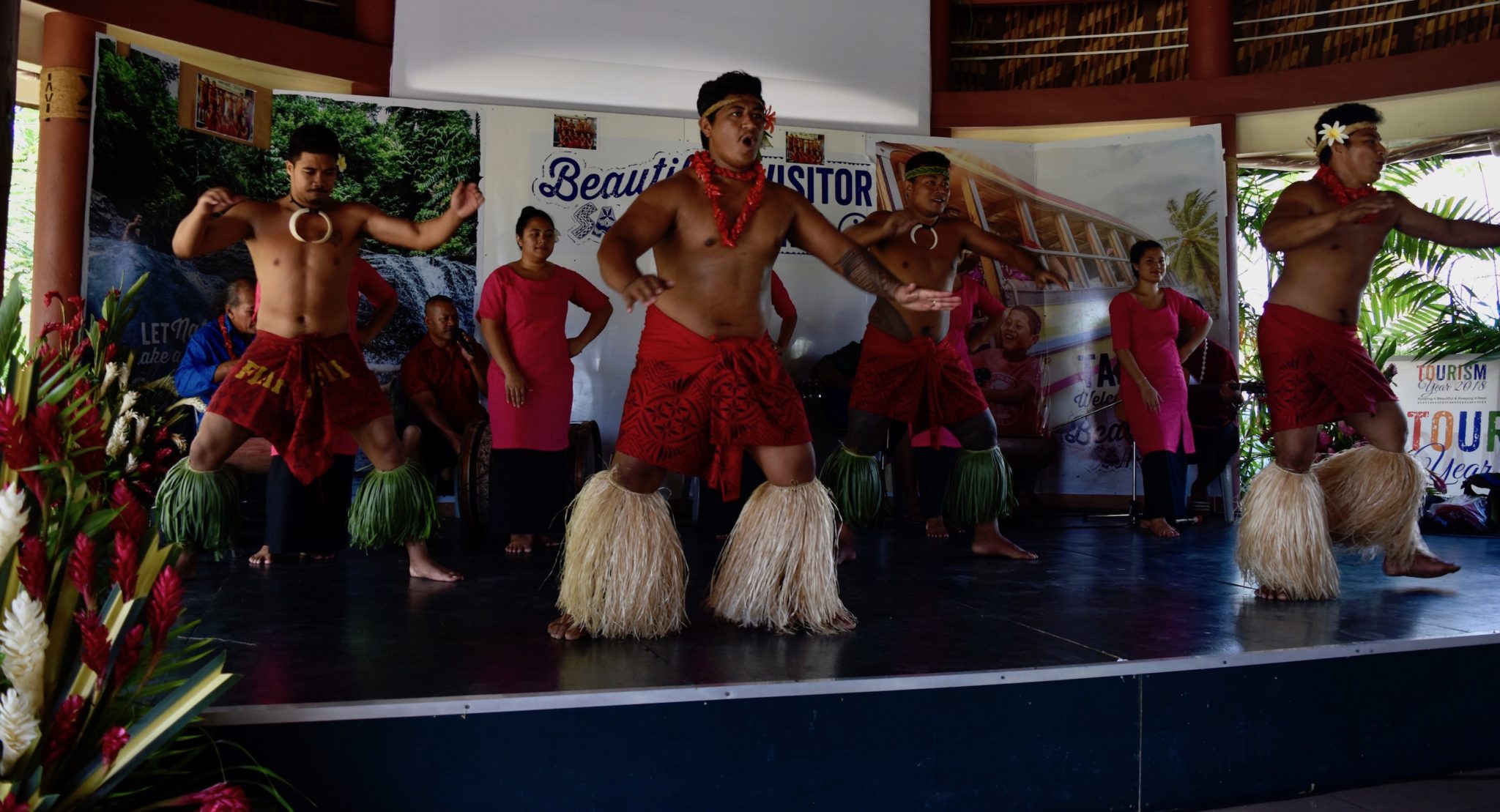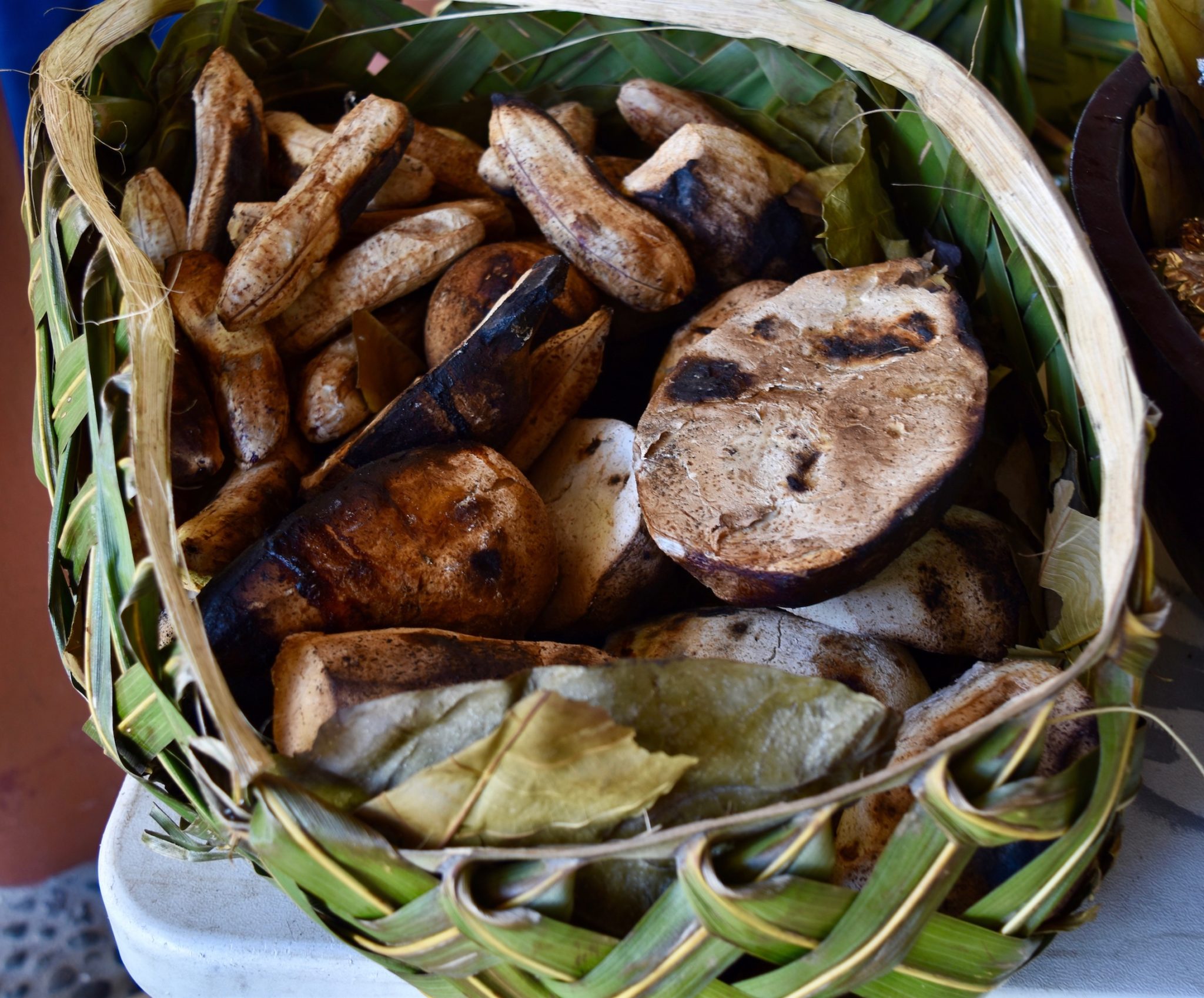 Check out the perfect 10 day Samoa itinerary.
Eat Oka
You are bound to come across this dish in Samoa, and if you don't make sure you find it! Raw fish marinated in lime juice, with coconut and vegetables. It's delicious. Often served as a starter or accompaniment to a main meal.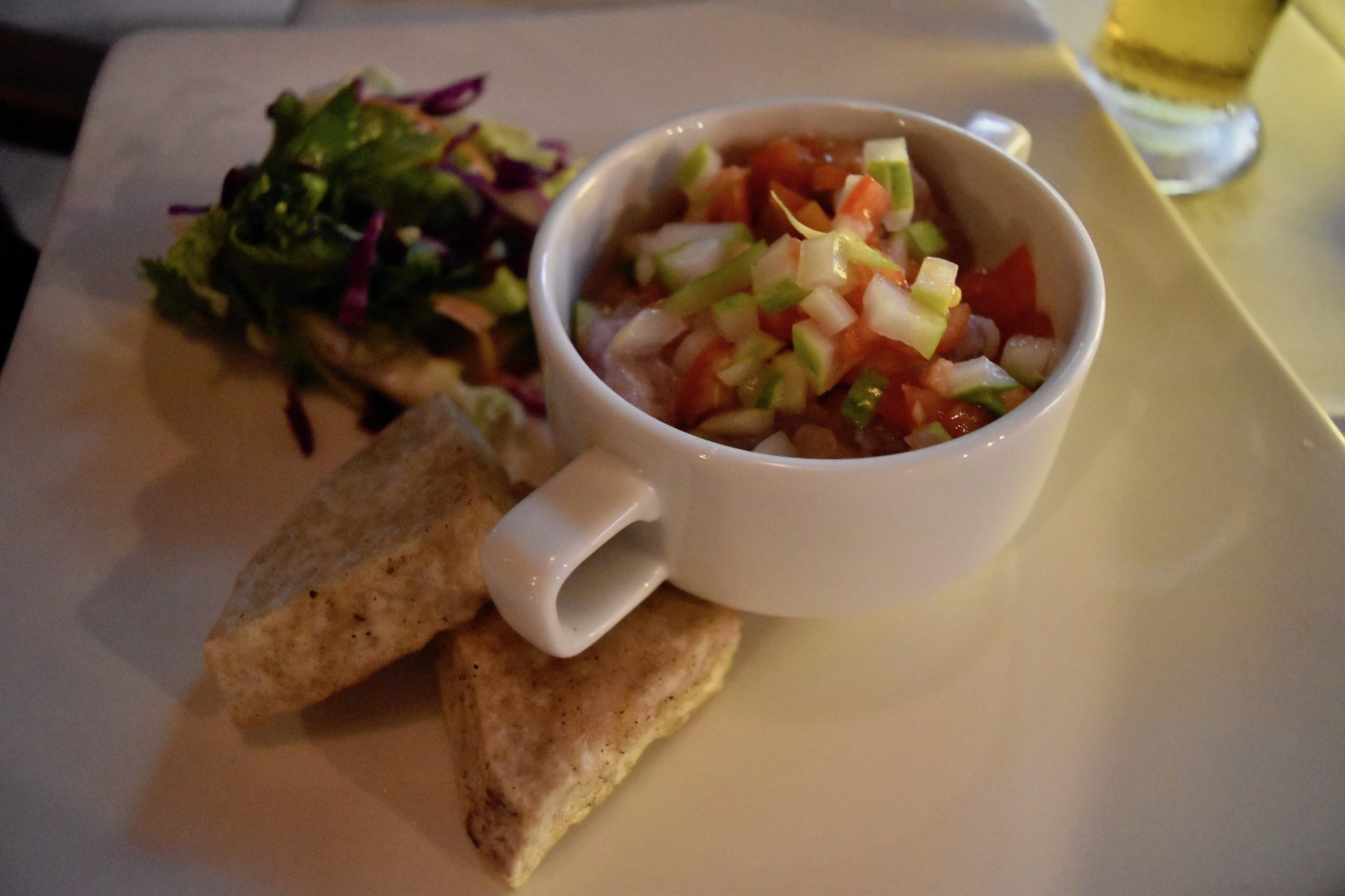 Giant Clam Sanctuary
Other than the To Sua Ocean Trench, this was my favourite experience in Upolu. Located off the beautiful Le Valasi beach is a marine protected area full of huge clams! Not only are they enormous, but they are also so beautiful – brightly coloured with gorgeous markings. Just don't put your hands inside!
Sopo'aga Falls
The 54m high waterfalls are viewed from lovely gardens close by, filled with plants and herbs. You aren't able to swim in the pool below, but it's definitely worth stopping to see the falls and enjoy the garden.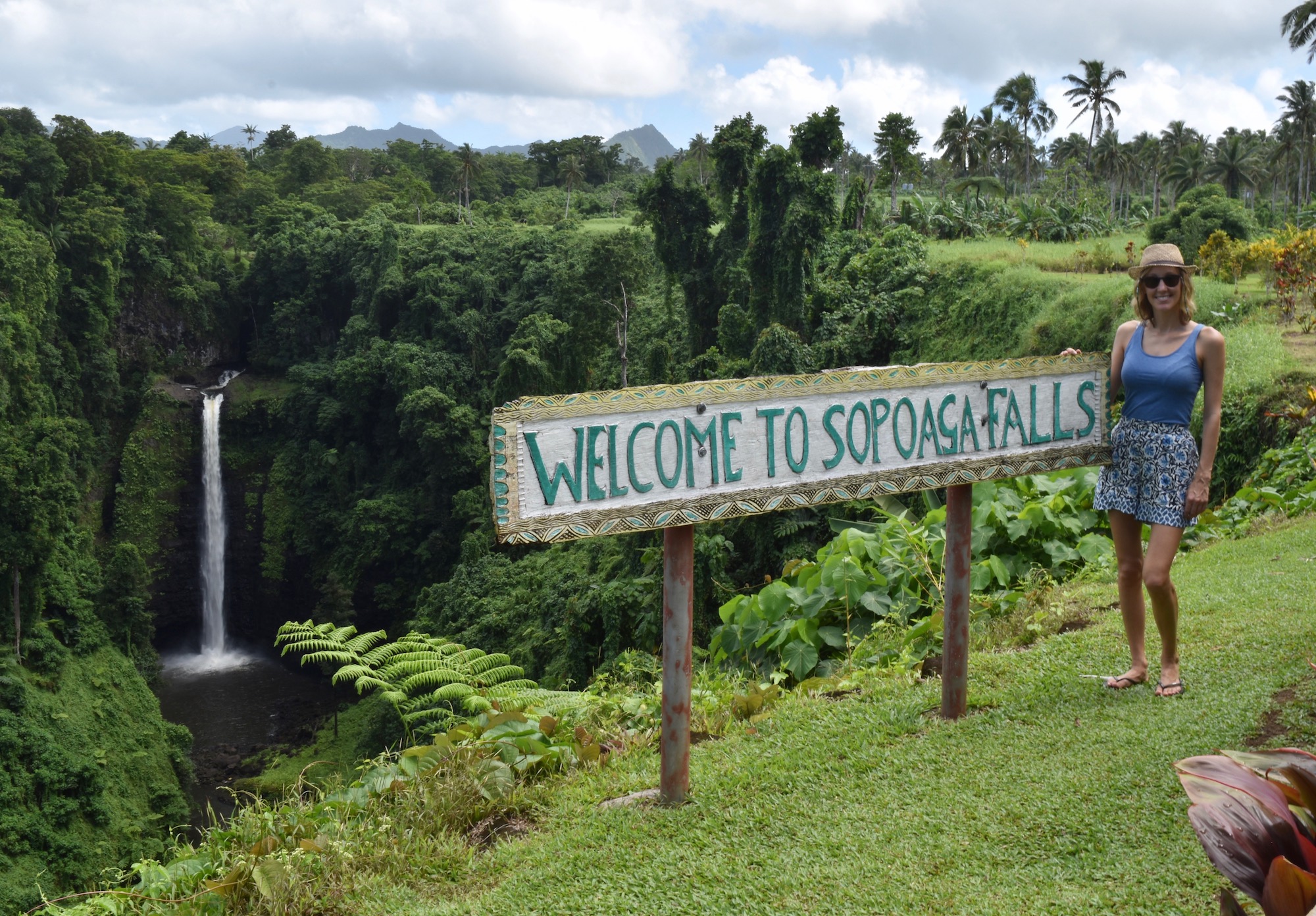 Robert Louis Stevenson Museum
The famous author moved to Samoa in 1889 as he felt the climate was better suited to his tuberculosis. He built a house in the hills behind Apia and spent his final days here with his wife before his death in 1984. The house has been restored and features much of the original furniture of the time. A guide will take you around and give details of the writer's life, as well as stories of his relationship with the Samoan people. It's a beautiful place and it's obvious he was much loved by the community. Stevenson is buried in the nearby Mt Vaea National Reserve. A 30-minute steep hike from the Museum.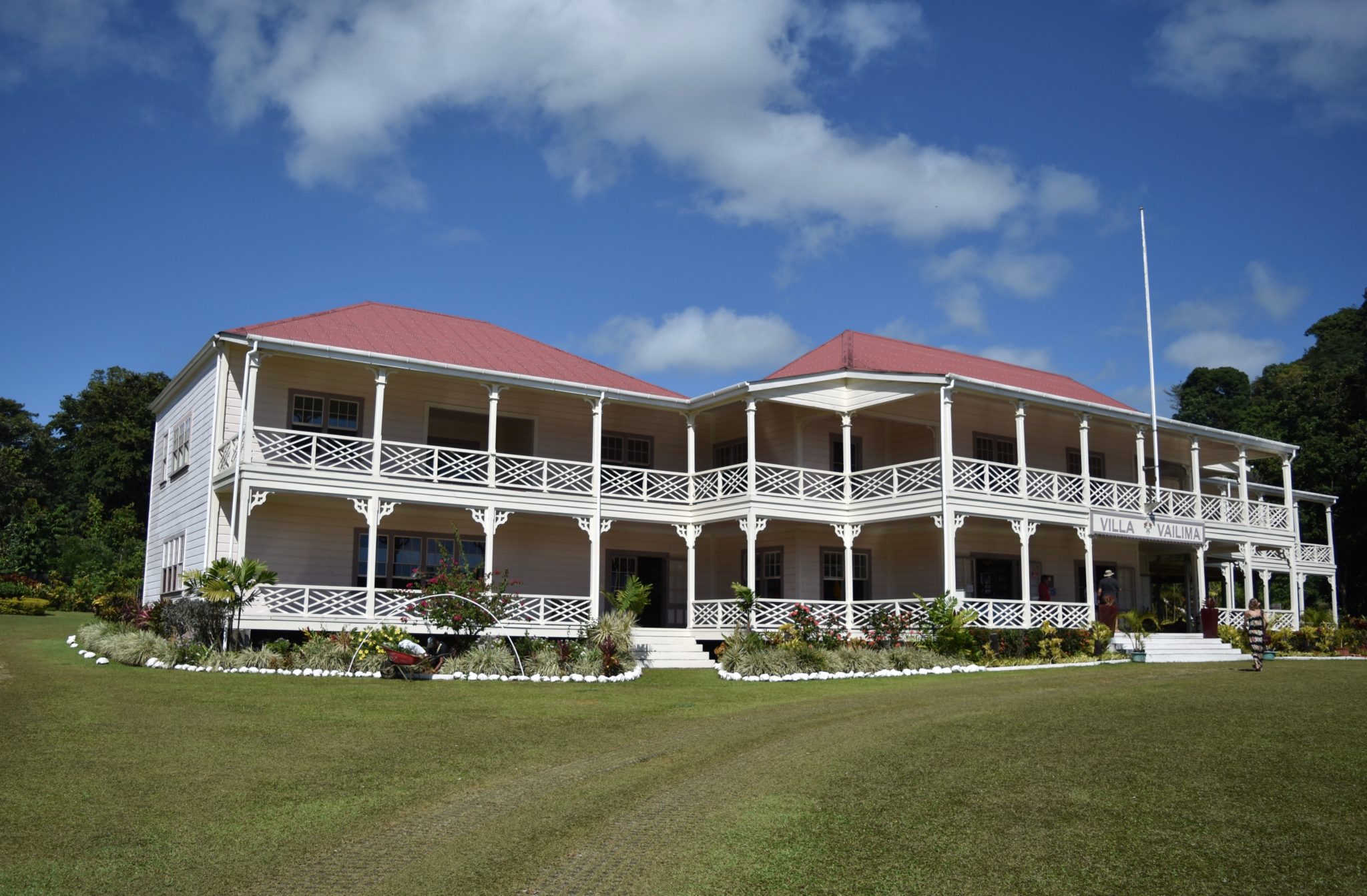 Enjoy the Beach
Samoa has some stunning beaches, so allow some time to relax and swim while on Upolu. Our favourite beaches were Matarava, Manase and Lalomanu.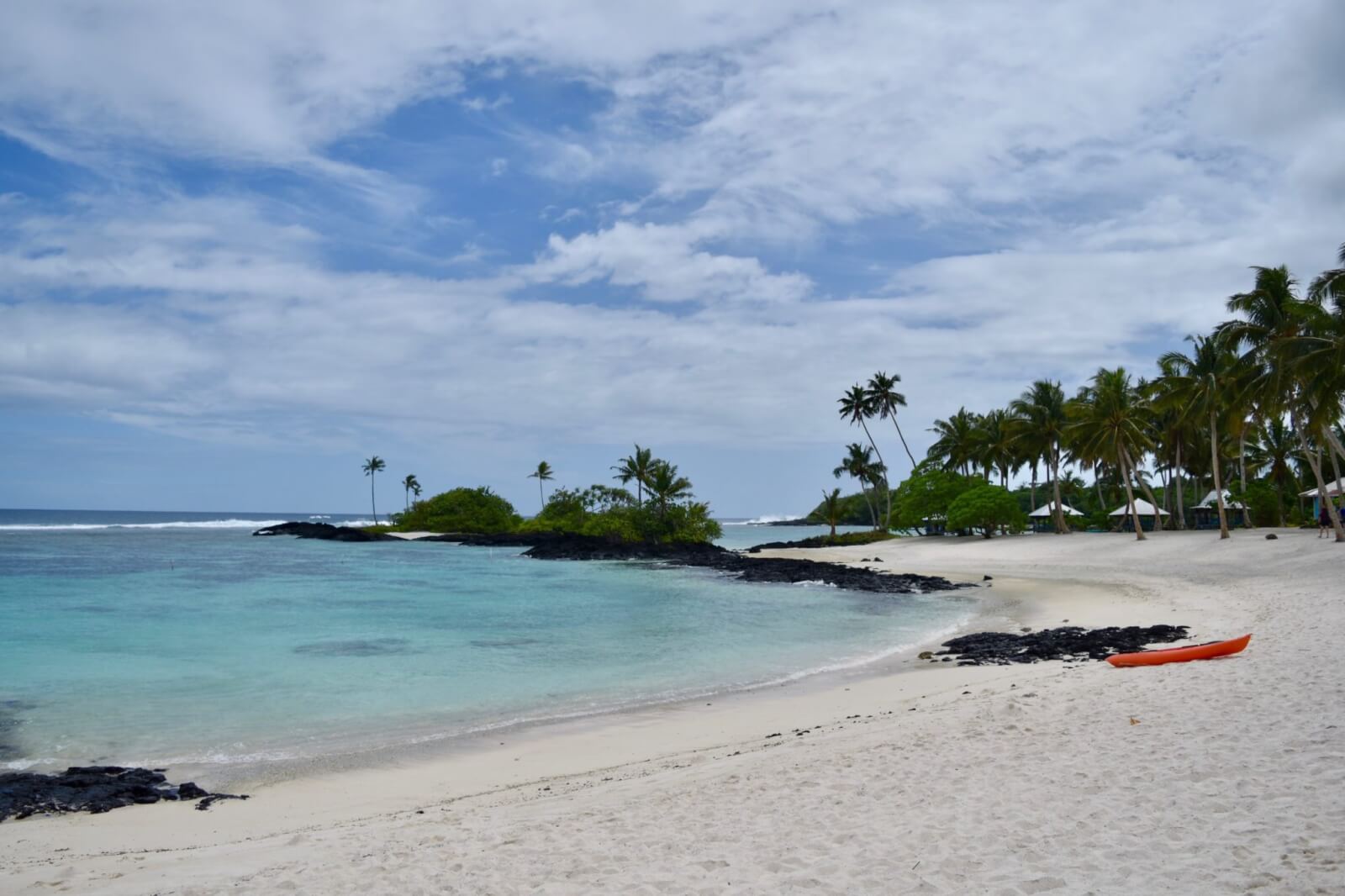 Read our guide to island hopping in the South Pacific.
Go to Church
Christianity is a big part of life in Samoa and it's impossible to ignore. Every village has at least one church and on Sundays, everyone dresses up in their best clothes (usually white) and heads to a service. Attending a service gives you a good glimpse into the life of locals and you will find you are very welcome at any of the churches. Music is a big part of the church service and the songs are beautiful. It seems that there are no bad singers in Samoa!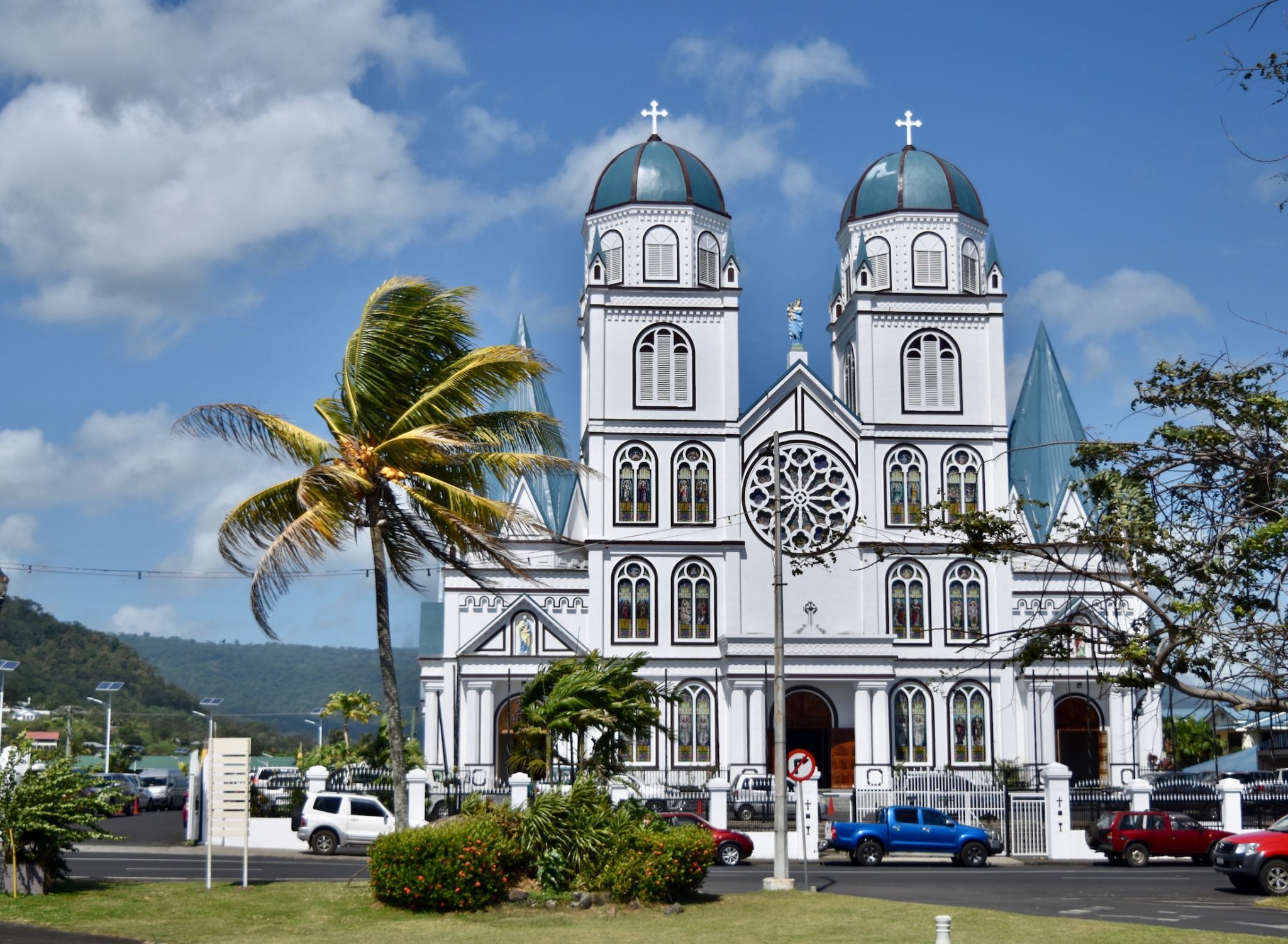 Teuila Festival
If you can, plan your trip for September to coincide with the Teuila Festival. This is a week-long celebration of Samoan culture and traditions and includes music, dance, sports, art and crafts, as well as the all-important Miss Samoa pageant. A highlight is the fire knife dance competition! If you are visiting the rest of the year, head to a Fia Fia night at one of the resorts, where you can see dancing and fire knife dancing to traditional music.
Snorkelling
One of the best snorkelling spots on the island is located on the outskirts of Apia at Palolo Deep Marine Reserve. Visit at high tide, (otherwise, you will be too close to the corals), and it will be tricky to get to as it's a 100m swim from the shore. It is also a good idea to take fins if you're not a strong swimmer. It's a great spot with a great variety of fish and some healthy corals.
Where to Eat in Upolu, Samoa
There are some amazing restaurants in Samoa and there is fresh fish available all over Upolu.
Sinalei Reef Resort
A definite highlight was Sinalei Reef Resort on the south coast. The beautiful Laumosooi Restaurant overlooking the water serves Samoan dishes, along with Indian, Chinese and European cuisine. Ingredients are sourced locally where possible and they make everything in-house including bread and pasta.
Where to Stay in Upolu, Samoa
We travelled around the island and stayed in different places as we went, I would highly recommend this. Although the island isn't huge, the speed limit is 40km/ph, so it takes a day to get from one side to the other. Our recommendations are:
Apia
We stayed in two hotels in Apia and Taumeasina Island Resort was our favourite. It has a private beach with some pretty good snorkelling (we saw an Octopus just offshore!).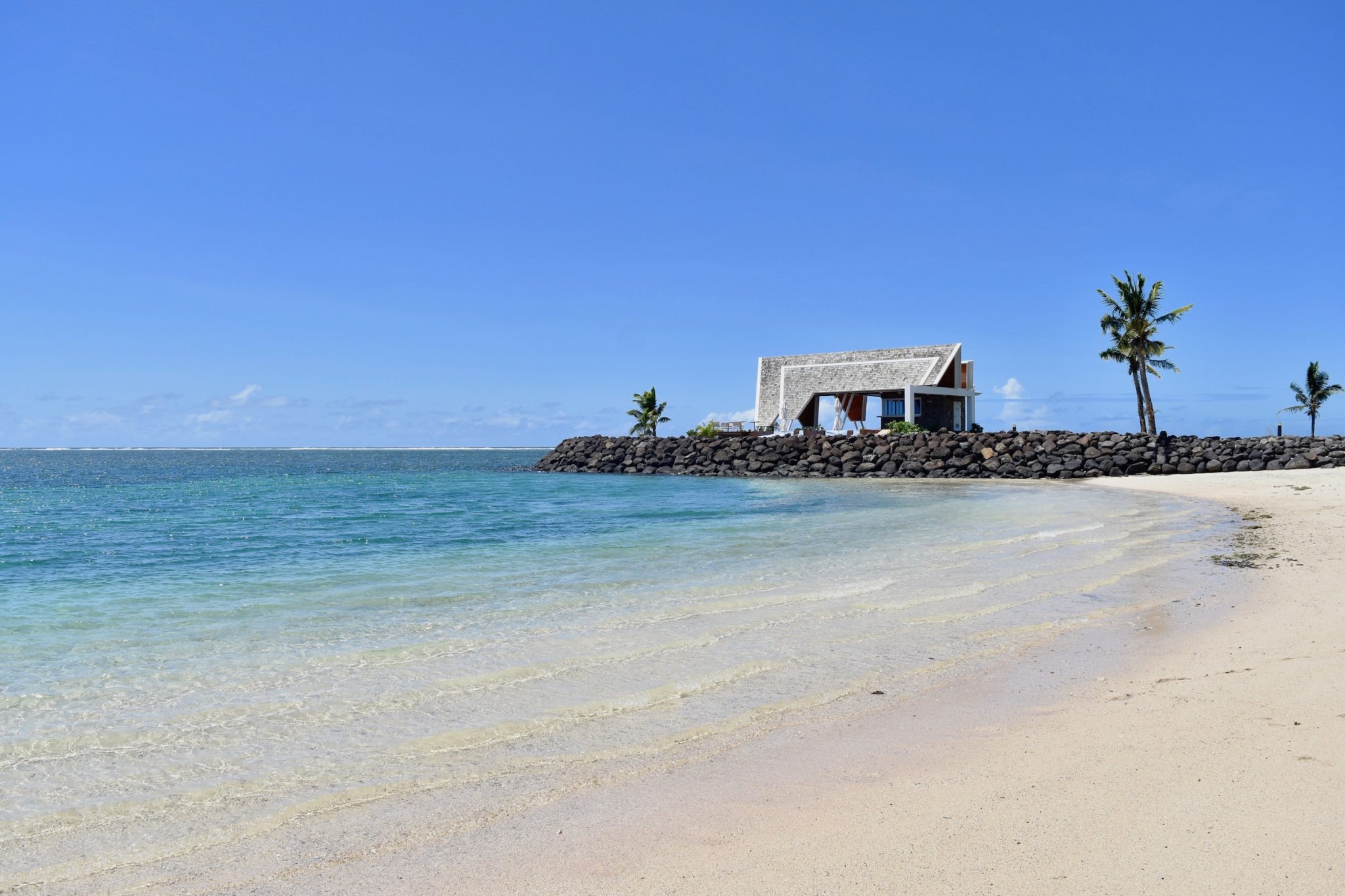 South Coast of Upolu
The island's best beaches can be found on the South Coast, so it is definitely a good option to stay here for at least some of your trip. Our favourites are:
Coconuts Beach Club Resort and Spa – we loved this resort. Gorgeous beach, lovely staff and amazing rooms.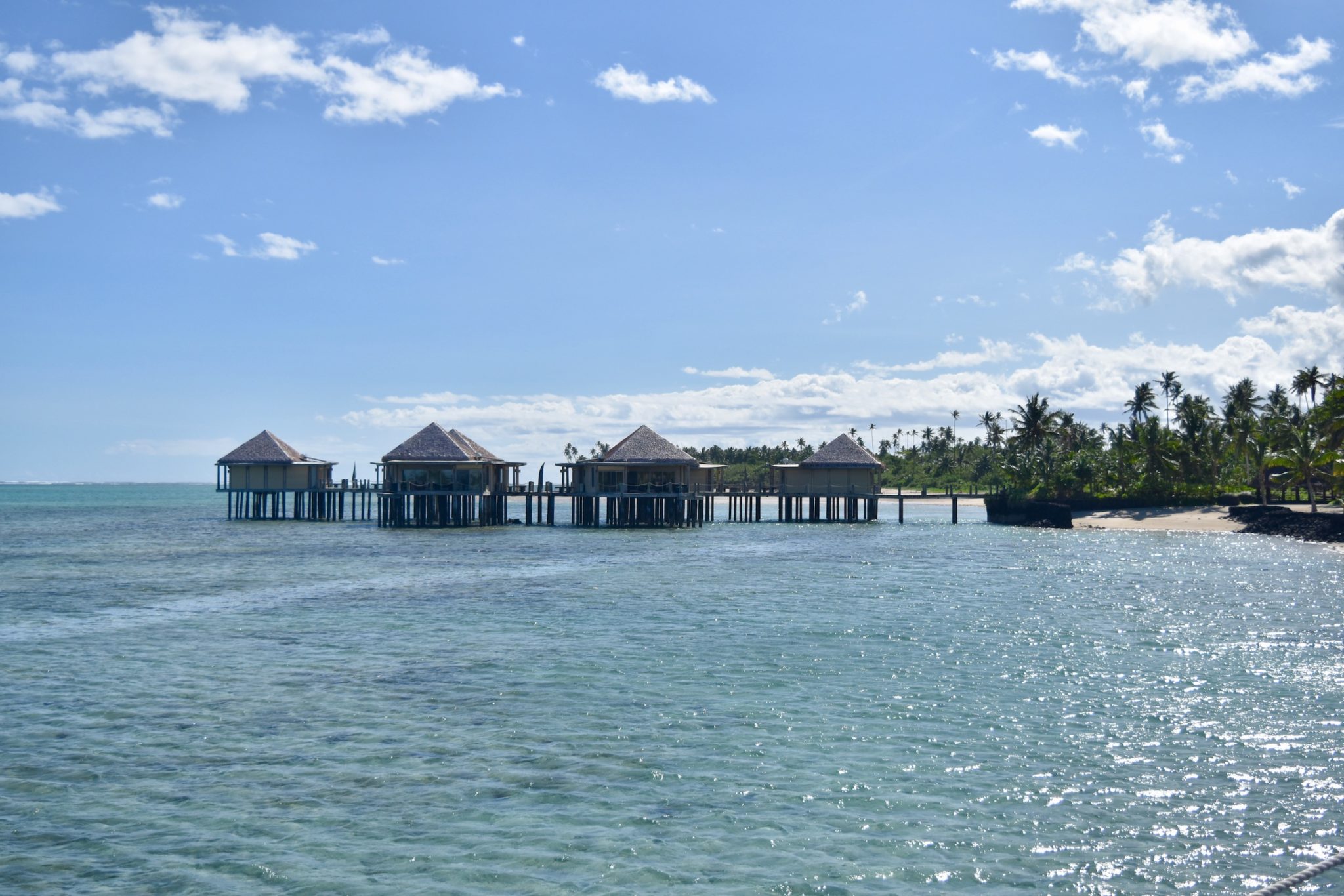 Further east is Seabreeze Resort, which has an incredible restaurant. Probably our favourite meal of the trip.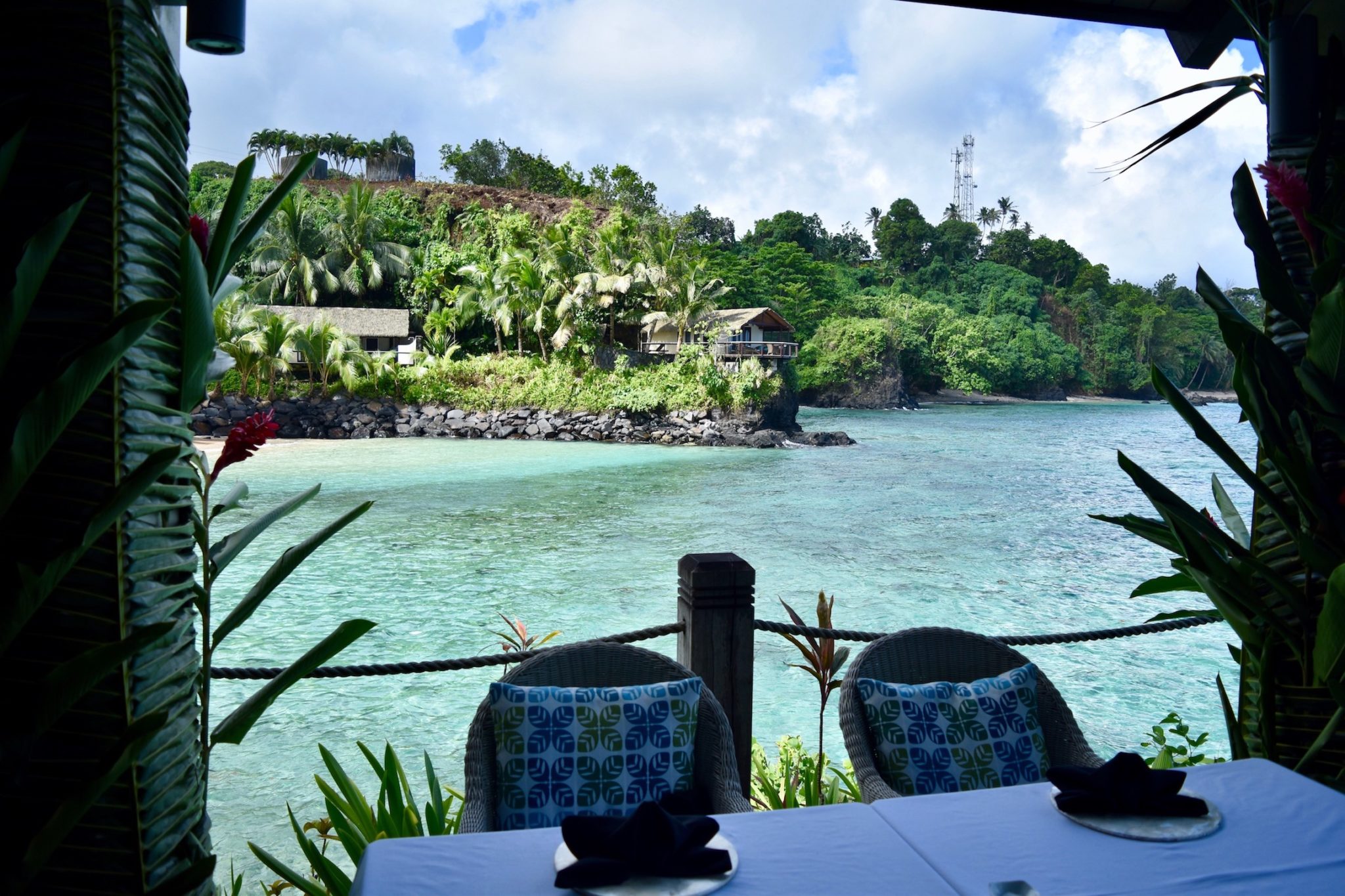 East Coast of Upolu
Spend a night at the lovely Sheraton Samoa Beach Resort before catching the ferry to Savai'i.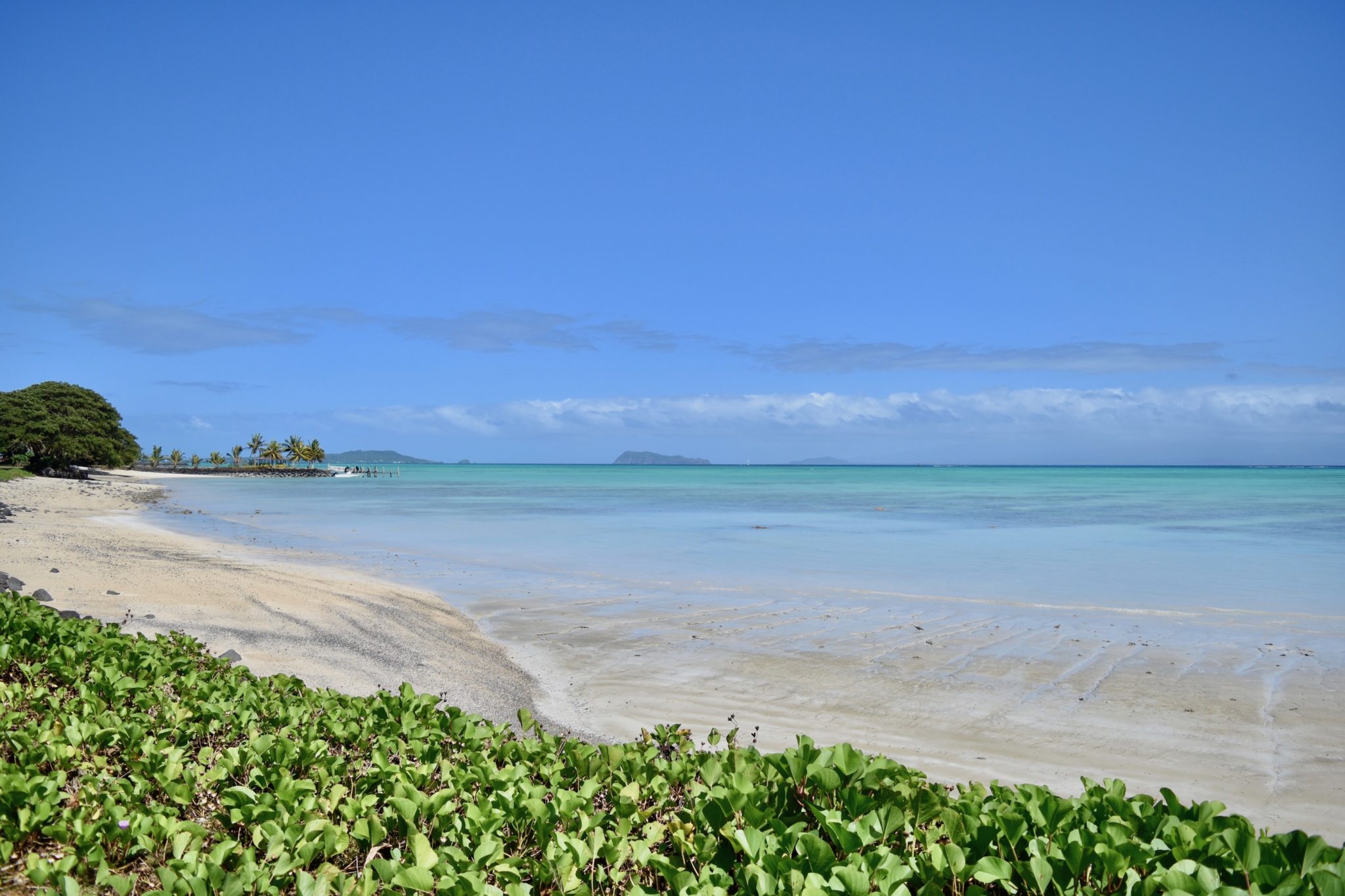 How to Get to Upolu, Samoa
If you are travelling from Australia, there are direct flights to Samoa with Samoa Air.
From the UK, travel to Australia or New Zealand and then to Samoa. It makes a great addition to an Australia trip!