Tasmania, or Tassie, as it's often known, has been on my travel hit list since I arrived in Sydney. Then I watched the film 'Lion' on a flight to New Zealand (and cried my eyes out!) and knew I had to make it happen. The film is largely set in Tasmania and the scenery just looked incredible. So I booked some flights for a long weekend in Hobart.
I wasn't disappointed. I love this city. It felt like we were going on a European city break. Hobart is Australia's second oldest city, and you can really feel it. There are beautiful old buildings, a gorgeous wharf and it is situated at the foot of the stunning Mount Wellington.
Disclosure: This article contains affiliate links. This means that if you click a link and purchase something I've recommended I may earn a small commission. This does not affect the price you pay but helps me to run this site. You can read my full affiliate disclosure here.
How to Spend a Weekend in Hobart
Salamanca Market
One of the cities most famous attractions, the Salamanca Market takes place every Saturday. There is a huge selection of stalls selling everything from local food and spirits to crafts, jewellery and clothing. Make sure you sample some of the Tasmanian cheeses, and the delicious Lavender Malt.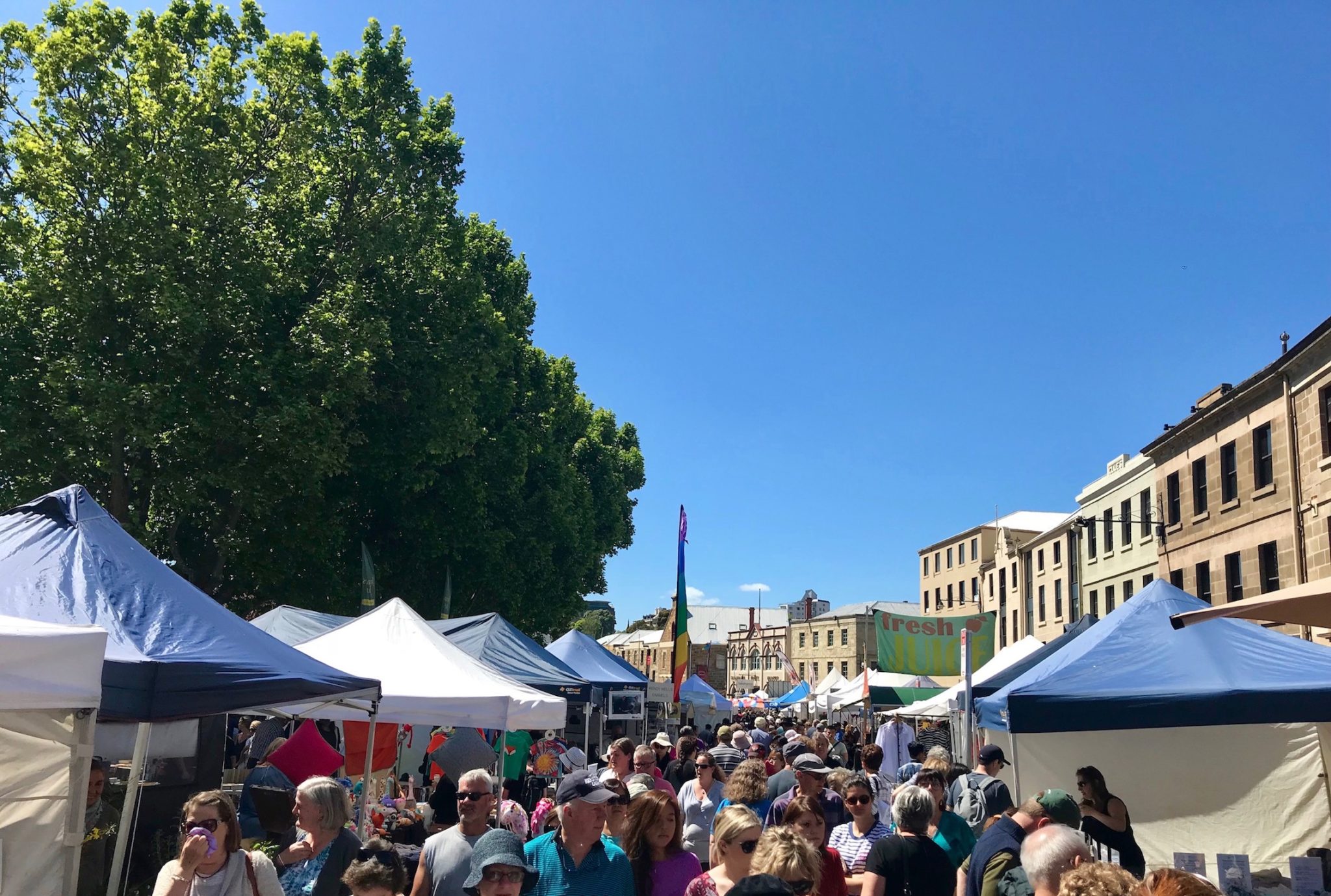 Mount Wellington
Take a drive up Mount Wellington for spectacular views of the city and surrounds. On a clear day, you can see for miles, and even if it's cloudy it's still a pretty special view. If you have time, there are plenty of hikes or you can hire mountain bikes.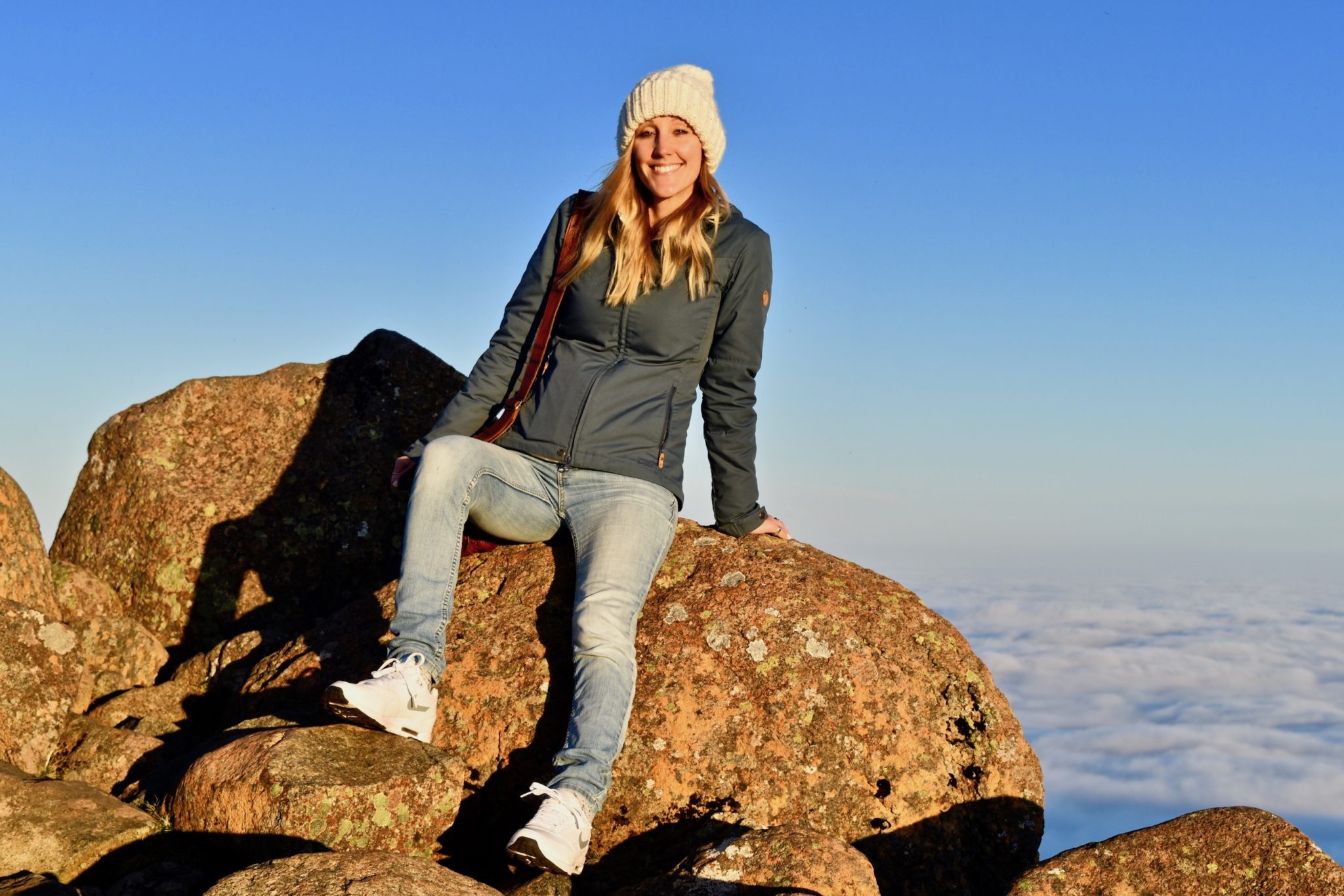 MONA (The Museum of Old and New Art)
This is definitely the coolest museum I have been to. Even getting there is awesome, via the funky MONA ferry, complete with cow and sheep statues! This is definitely not your average art gallery and includes some interesting exhibitions including the Cloaca Professional – a machine that replicates the human digestive system. Essentially it turns food into faeces at scheduled dining slots.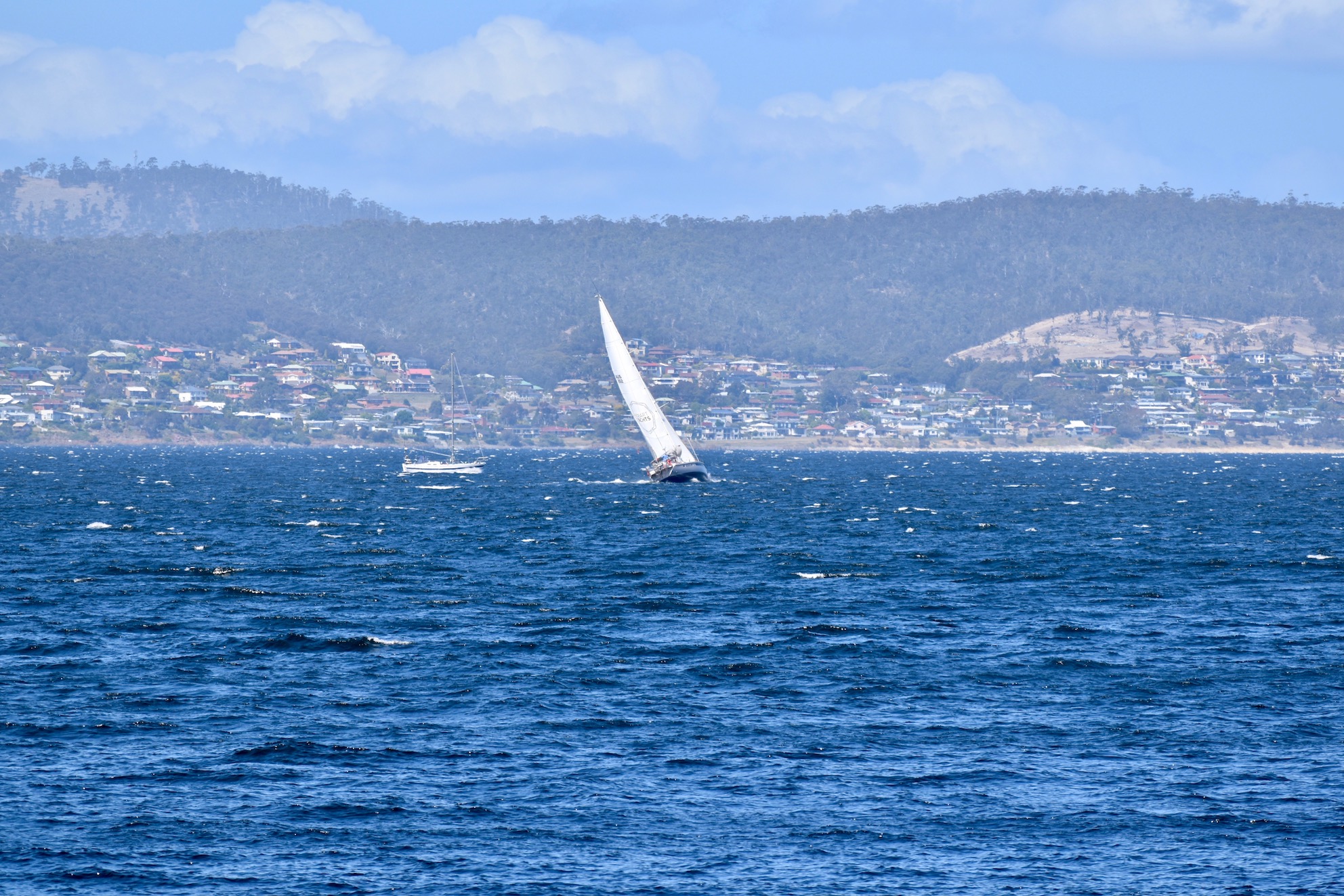 Port Arthur Historic Site
If time allows, take a drive to Port Arthur, the former convict settlement on the Tasman Peninsula. The open-air museum is a World Heritage site and offers an in-depth look at the history of the early British settlers and prisoners in Tasmania. Take one of the guided tours that include a boat trip out into the harbour.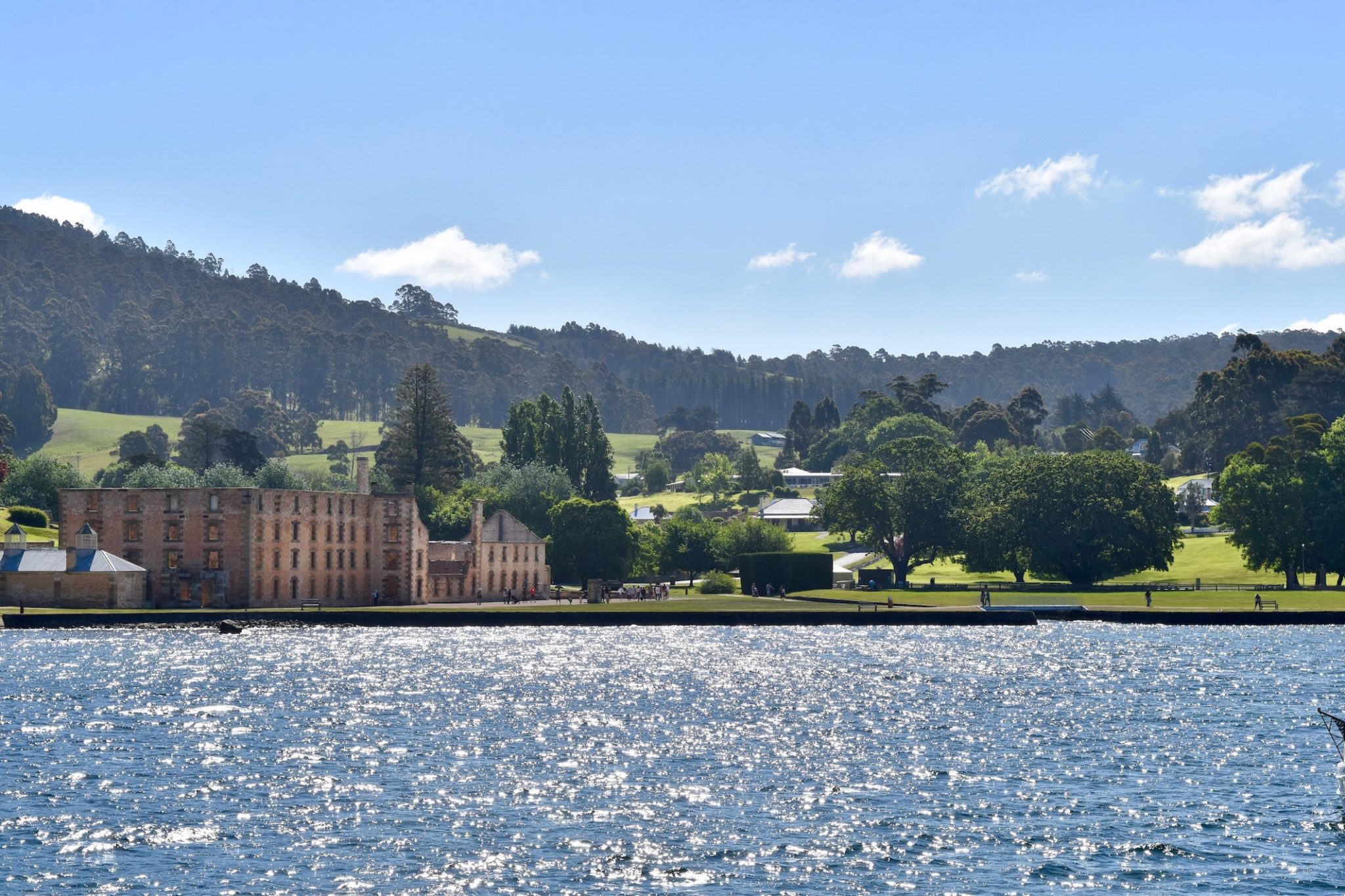 Tessellated Pavement
On the way to (or from) Port Arthur is the Tessellated Pavement which is situated next to a lovely Bay. This is a geological phenomenon (although please don't ask me to explain the science!) It is well worth a stop and definitely doesn't look natural.
Read our two week Tasmania road trip itinerary.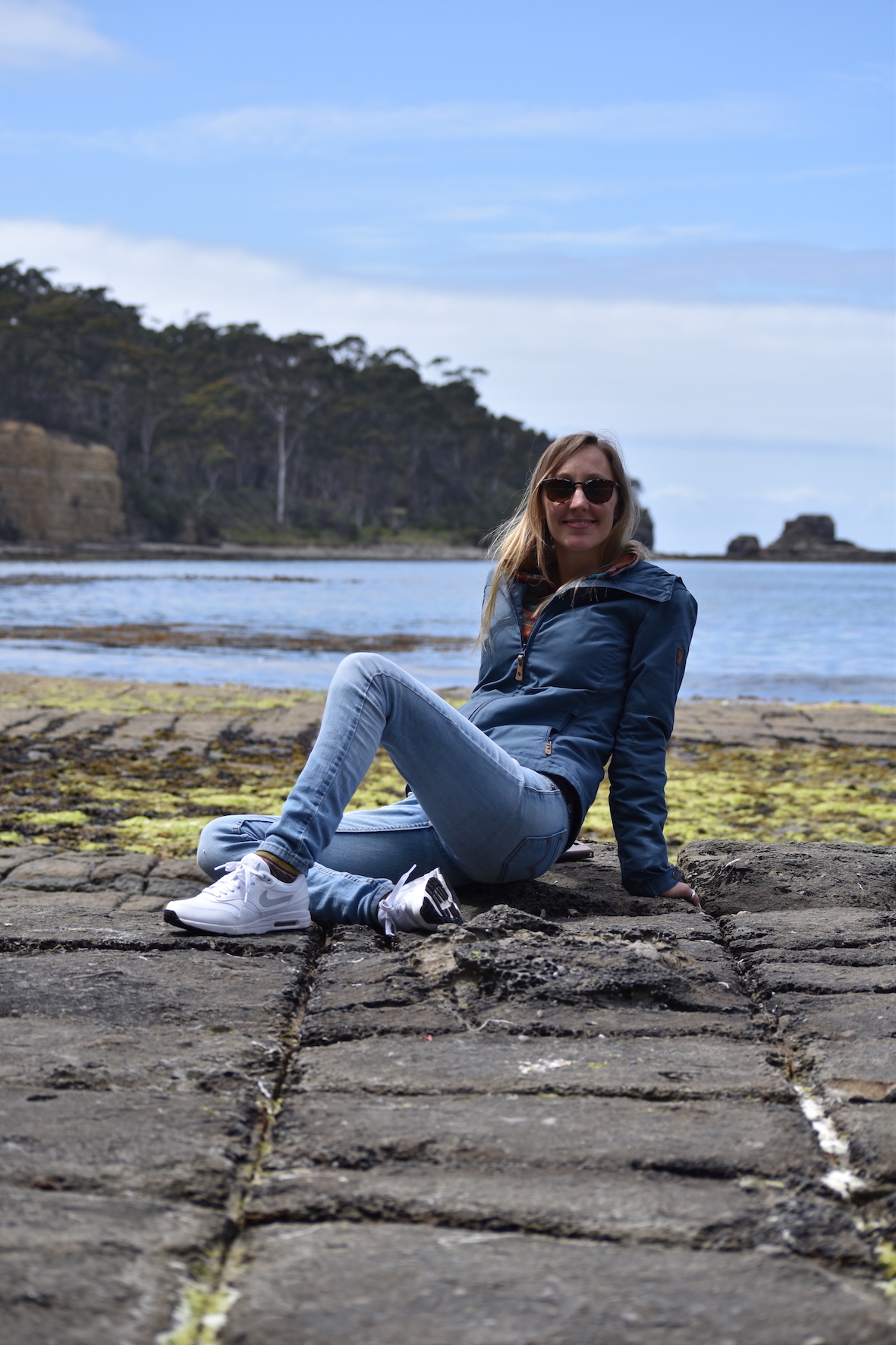 Port Arthur Lavender Farm
Another great detour on the way down to Port Arthur is the Port Arthur Lavender Farm. Here you can wander through the brilliant purple fields, try some lavender ice cream or purchase some lovely lavender skincare products.
Food & Drink in Hobart
Hobart has an awesome foodie scene and everything we ate was delicious! A definite highlight was Peacock and Jones. The menu is all about Tasmanian produce and changes regularly depending on what's in season. We also had a great meal at Fico, run by two Italian chefs who create some pretty unusual (and tasty) sharing plates. For brunch, head to the Laundromat Café in Battery Point. We also found a great whisky bar for a few after-dinner drinks!
Where to Stay in Hobart
We stayed at Mantra Collins Hotel, which is a good mid-range option and the location is great. You can read my review of the hotel here. You could also try Customs House Hotel, set in a historic pub.
I've heard good things about The Henry Jones Art Hotel, and we had an amazing dinner there. Another luxury accommodation option is MACq 01 Hotel right on the waterfront, with each room telling a story of a Tasmanian character.
For budget travellers, there are a couple of hostels including Central Hobart YHA and Montacute Boutique Bunkhouse.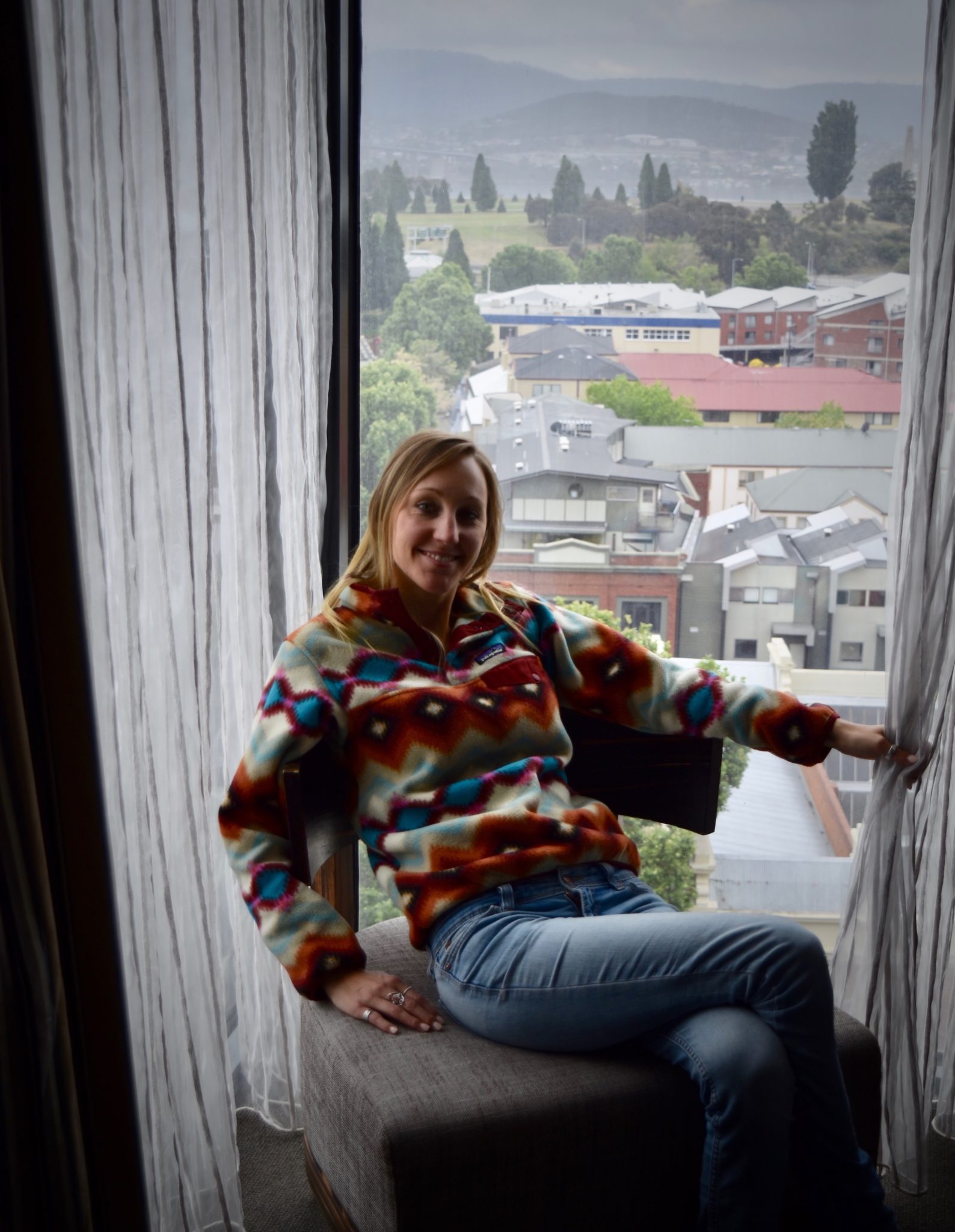 How to Get to Hobart/Getting Around
You can fly direct to Hobart from Melbourne, Sydney and Brisbane with the major Australian carriers. I would recommend hiring a car to make the most of your stay. From the airport, it's a 20 minute drive into the city.
I can't wait to go back and explore more of Tasmania. Would love to hear your tips!