I often go on city breaks taking only hand luggage (the baggage fee is much better spent when you're there in my view), so I'm pretty used to cramming everything into a small holdall for a weekend away.  However I recently headed to Oslo, where it was going to be snowing and the temperature would be in the minus. So I had to have a bit of a rethink and be a bit smarter with my packing strategy, and plan a winter clothing list for my city break!
Luggage
I usually take a trolley case, but sadly all the clothes I needed weren't going to fit. Luckily I was given a Patagonia Black Hole duffel (the 60l carry on size), which was perfect for this sort of trip – you can cram loads of stuff in there, it's water resistant (great for snowy Oslo), and it can be worn as a backpack as well as carried as a holdall. This was particularly good for getting on and off buses/the tube so I wasn't tripping everyone over with a trolley.
Winter Clothing List
Clothing
Next step – what to pack? For cold destinations I always go for lots of layers; they keep you warm and you can take some of them off when you get into a bar/restaurant/museum. Uniqlo has some great leggings and tops in their HEATTECH range, and I wore a pair of their extra warm leggings every day in Oslo. Either under jeans or under dresses.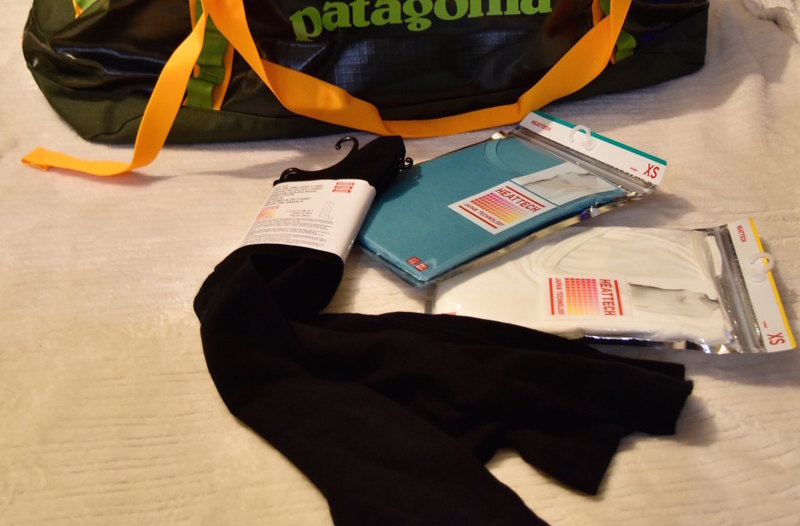 As well as layers, you need a decent coat. I have a very cosy fleece-lined coat, which is ideal for this sort of trip, and if you have a down-filled coat then even better. You will appreciate it if you're spending any length of time outside. During the trip in Oslo, I spent a day watching the X Games Final in a park and I was really glad of my coat then!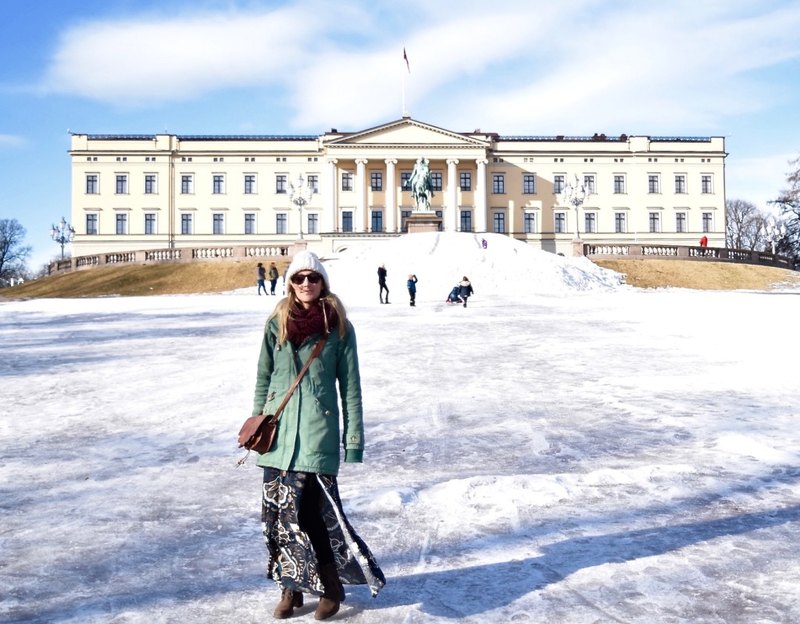 Shoes
Another really important item of a good winter clothing list is shoes. If it's snowy and icy then shoes with a good grip are essential. Falling over on ice is never fun. Even better, pack a pair of waterproof shoes, to keep your feet dry. I have a great pair of Columbia walking shoes, which are waterproof and perfect for this sort of trip. Then for the evening, when I want to dress a bit smarter, I have a pair of heeled boots with great grips on the sole and fleece lining. I always take more than one pair of shoes, (pack one, wear one). Just in case they get wet/break etc. it's better to have a back up rather than having to buy a new pair when you're there.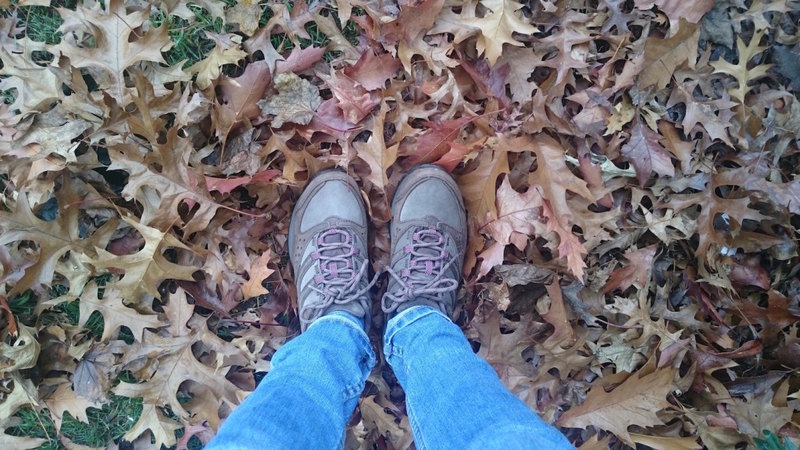 Socks
Another Uniqlo item I love is their socks – the HEATTECH range again does a great selection, that aren't too bulky, but keep my feet toasty. Otherwise, I sometimes go for ski socks if it's really cold. I learned the hard way a few years ago in Copenhagen – 20 minutes outside and I realised my socks were not going to cut it and ended up paying £20 for a pair of emergency socks!
Hat
Regardless of the destination, I always pack a hat.  A bobble hat (or equivalent) is essential for a winter break (or at least for me it is!), to keep your ears and head warm, as well as a scarf (I like snoods), and some warm mittens.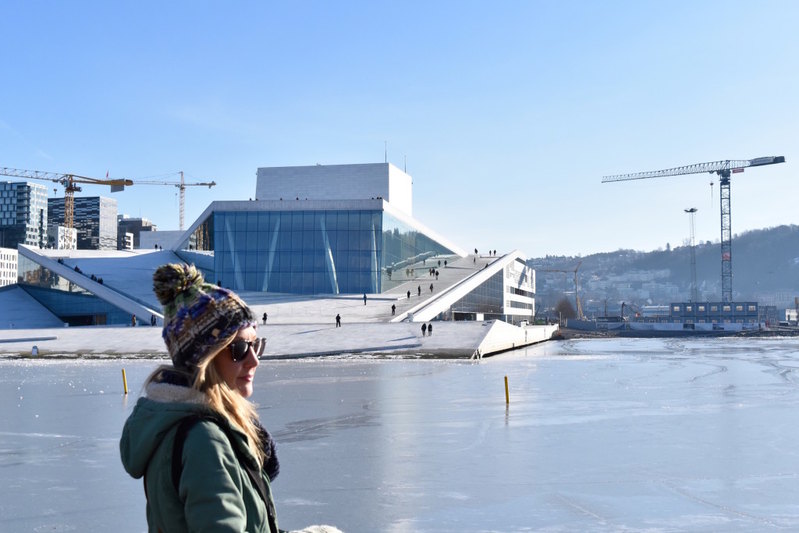 Jewellery
With limited luggage, I tend to stick to minimal items of jewellery. I usually take one necklace and two pairs of earrings.  A statement necklace is good, as it can dress up a daytime outfit for the evening. (I like this one from Hippie Chic as it works with gold and silver rings/earrings).
Toiletries
Finally, I make sure I pack some decent lip balm with SP and some sun cream. Cold weather causes chapped lips which is never fun, and if the sun is shining you can still get burnt even when it's cold (Ask my boyfriend who managed to get burnt at the X Games!). I like Ultrasun's Face SPF50+ – it's great to wear every day instead of moisturiser and as it's under 100ml you can take it in your hand luggage!
One last thing – make sure you double check your airline's baggage allowances. As some airlines now only let you take one bag (including your handbag), so if you want to bring a camera/day bag etc. it will need to fit in your holdall or duffel.
I hope this winter clothing list has helped you. Have a great trip!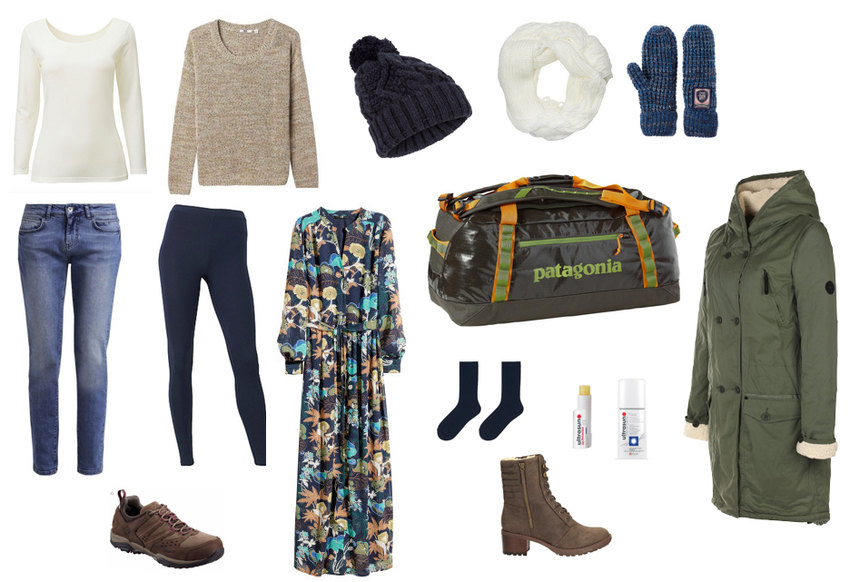 Thanks to Patagonia, Columbia, Her Curiosity and Ultrasun for helping me pack!
Planning a round the world trip? Check out our packing guide.
Disclosure: This article contains affiliate links. This means that if you click a link and purchase something I've recommended, I'll earn a small commission. This does not affect the price you pay and I only use affiliate links for products/brands I have experienced and recommend.