It's 2008 and I'm on a round-the-world backpacking trip after uni with my sister, travelling the east coast of Australia. After a few days at a surf camp somewhere near Coffs Harbour, our bus arrives in Byron Bay and my Australian love affair truly begins. Three days spent beaching, buying beaded anklets from the hippy shops and drinking cheap wine at a backpackers and I was hooked.
In 2016 I moved to Sydney, aged 31, and since then I have had the opportunity to return to Byron Bay a number of times, staying at various hotels and holiday homes. But on my most recent visit to the coastal town, I returned to my Byron Bay backpacking roots and spent a few days at the Byron Bay YHA. 
Had the hostel experience (and my expectations) changed? I was off to find out.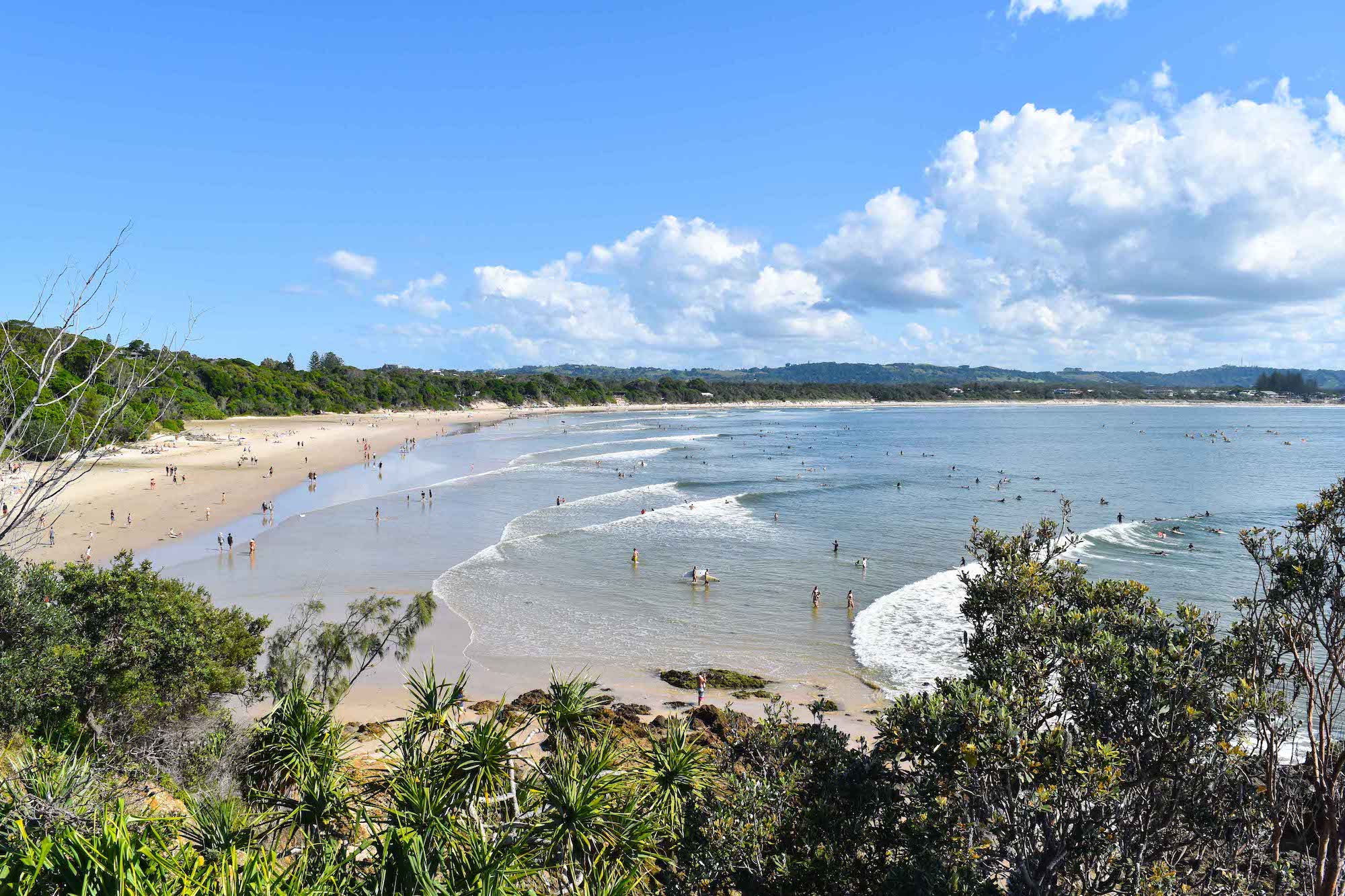 Disclosure: This article contains affiliate links. This means that if you click a link and purchase something I've recommended I may earn a small commission. This does not affect the price you pay but helps me to run this site. You can read my full affiliate disclosure here.
Byron Bay Backpacking
It turns out there were many differences this time around, and staying at Byron Bay YHA was nothing like my hostel experience of 2008. Apart from the fact that I spent considerably less time in the notorious backpacker bar Cheeky Monkeys, it seems the backpackers aren't as interested in getting drunk anymore, instead, they do yoga and workouts by the pool at 8am, they go to bed before midnight and are considerate of other guests! Admittedly not all hostels are equal, and the YHA does tend to attract the more mindful guest. But the experiences really were worlds apart.
Location
This is the second YHA hostel I've stayed at in Australia and it's a company I love staying with. They really do take care of the properties and the locations are always excellent. Byron Bay YHA is smack bang in the middle of town, and so when we arrived late on a Friday evening, we quickly threw our bag into our room and hit the bars.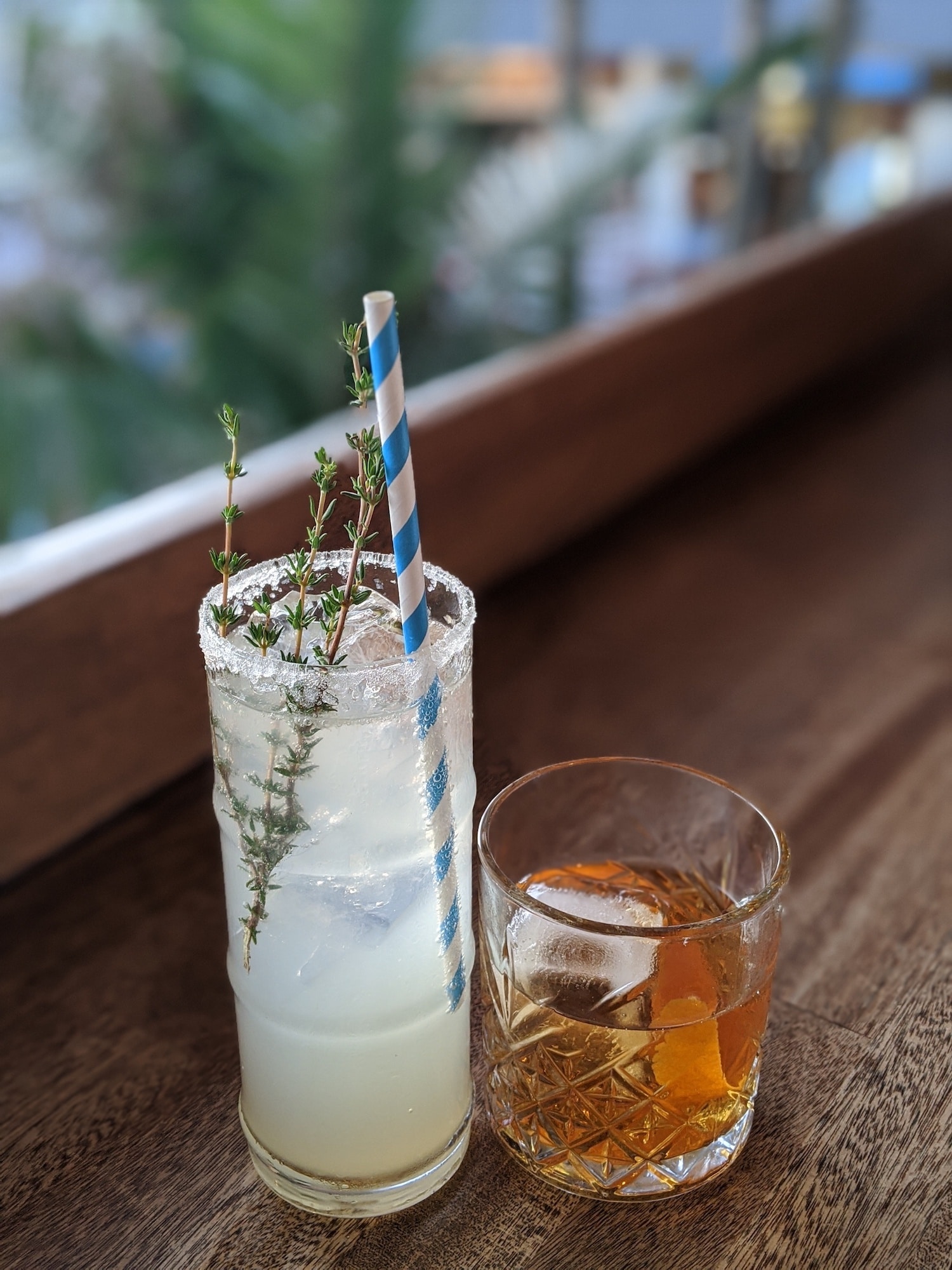 Less than five minutes walk from the hostel is Mez Bar, a Moroccan inspired cocktail bar. We had a drink here while considering our options – hoping that somewhere would still be serving food past 11pm. We were in luck and it wasn't a kebab either. We had tacos at Mexican chain Guzman y Gomez. In fact, all the restaurants we visited during the stay were no more than 10 minutes walk from the hostel.
Read our perfect 3 day Byron Bay itinerary.
The Pool
In the centre of the hostel is a gorgeous swimming pool surrounded by sun loungers and bean bags. It's perfect for an early morning swim or a post surf/pre bar chill.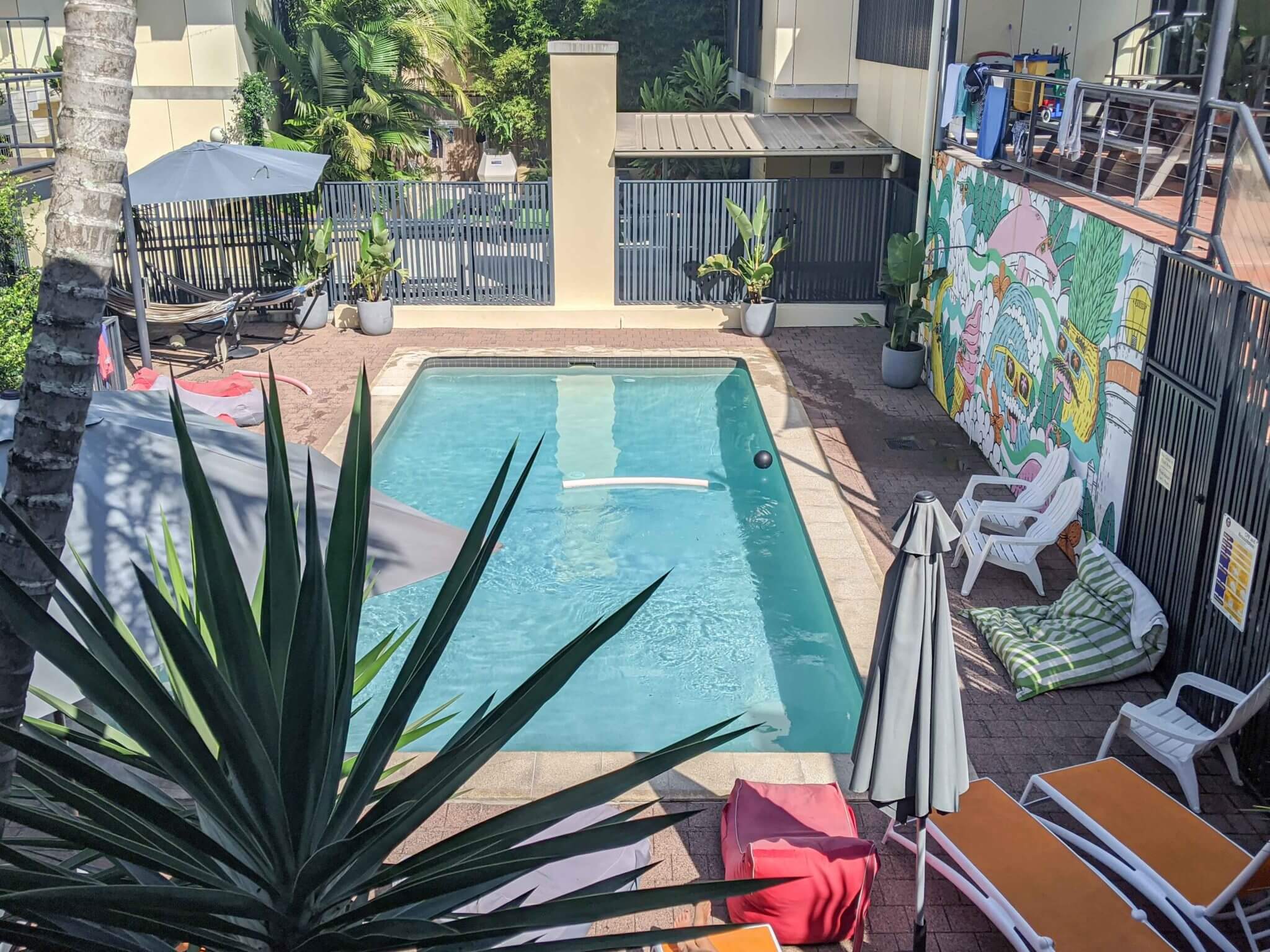 The Room
The main difference between my Byron Bay backpacking experience this time around was the room. Previously I stayed in a dorm room at the holiday village (across the road from the aforementioned Cheeky Monkeys), but this time we had a private room at the YHA. So technically, I can't offer a direct comparison. However, I did witness the following conversation when walking past a dorm in the hostel at 10pm…
"Do you want to come out for a drink"
"No, I don't think so, I would like to have an early night"
"Ok, well I'll make sure I'm really quiet when I come in so I don't wake you up"
I can confirm this was not my dorm room experience in 2008! ( I was most likely the person waking everyone else up when returning to my room at 3am – oops).
Our private room had a beautiful modern bathroom and shower, brightly coloured bedding and even hangers for our clothes. If this is the new backpacking – I like it!
I slept peacefully for all three nights of our stay – the double glazed windows blocking out any sound (if there was any).
Common Areas
Aside from the pool area, there is also a lounge with TV and board games, lots of outdoor seating and a big communal area on the first floor overlooking the pool with tables and chairs, including hanging basket seats. This is the real heart of the hostel and we hung out here after dinner one evening with a glass of vino after dinner. It was lovely.
We had planned to cook during our stay to save a bit of money, but in the end, the temptation of Byron Bay restaurants was too much… so we ate out the entire time. (oops). However, I did check out the kitchen and it was spotless.
The hostel is full of funky wall art and colourful accents. There's even a huge world map painted on one of the walls.
Trips and Excursions
I took a very interesting trip to Nimbin in 2008 and it was good to see the tours were still on offer from the reception, along with surfboard hire and plenty of other trips. We decided against returning to Nimbin on this occasion!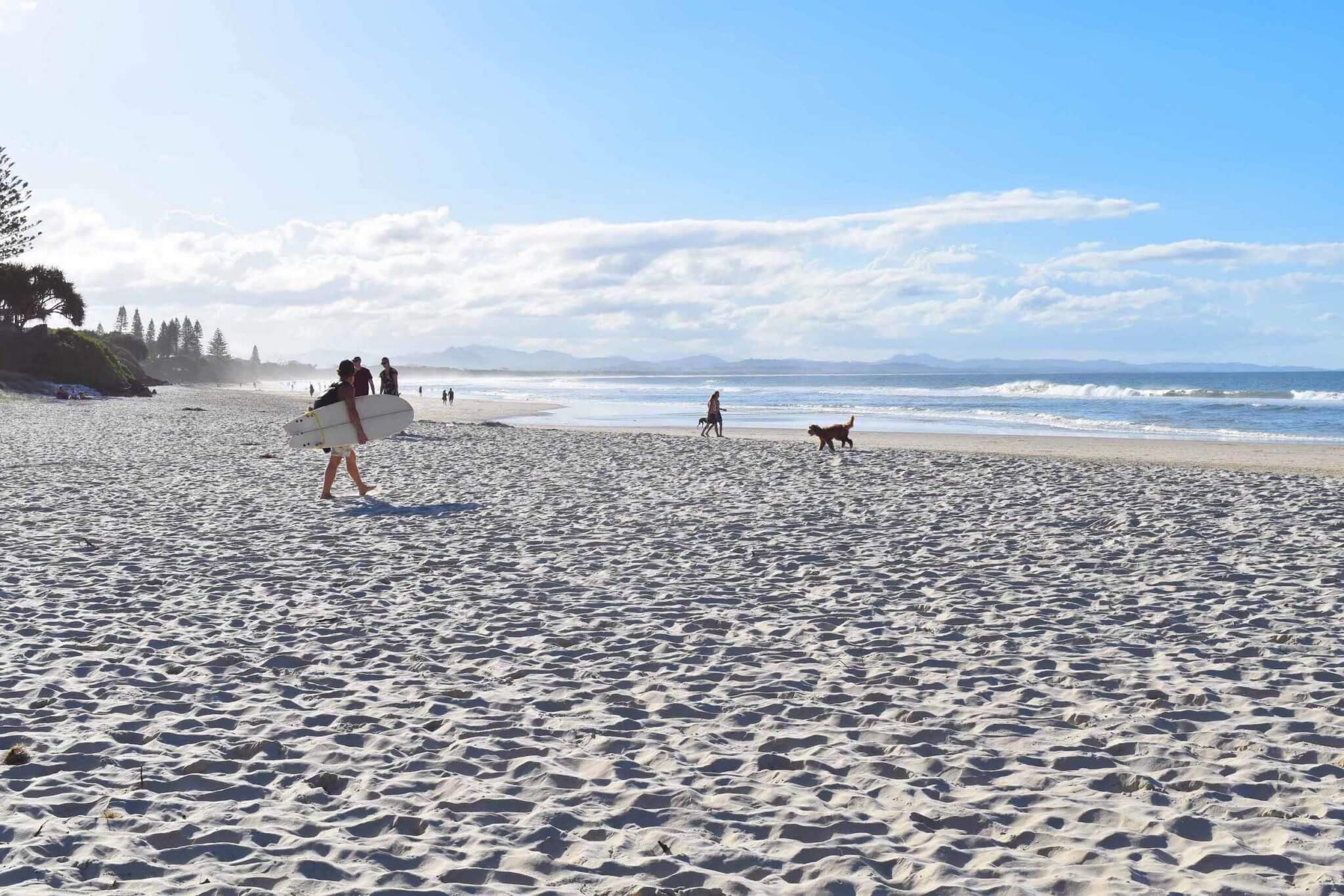 So the big question – would I choose to stay at the YHA Byron Bay again?
Absolutely.
In fact, we both said it offered everything we needed in Byron Bay, along with a much better location than all of the other hotels I've stayed at. If I was travelling alone or with friends, I'd be happy to stay in a dorm, knowing how kind the guests were to each other too. It seems as I've grown up, so have the hostels and it's good to know that great accommodation doesn't have to cost a fortune. Here's to plenty more backpacking in my 30s!