A contender for one of my favourite places in the world, I've recently returned from my third trip to Queenstown. I really do love this town. It's changed a fair bit since my first visit in 2008, but there is something about the atmosphere in Queenstown. Admittedly it is a resort town, so many people are on holiday or on working holiday visas, but everyone seems to be loving life. And it's easy to see why; the lake setting, mountains and an abundance of fun Queenstown activities make it the perfect destination.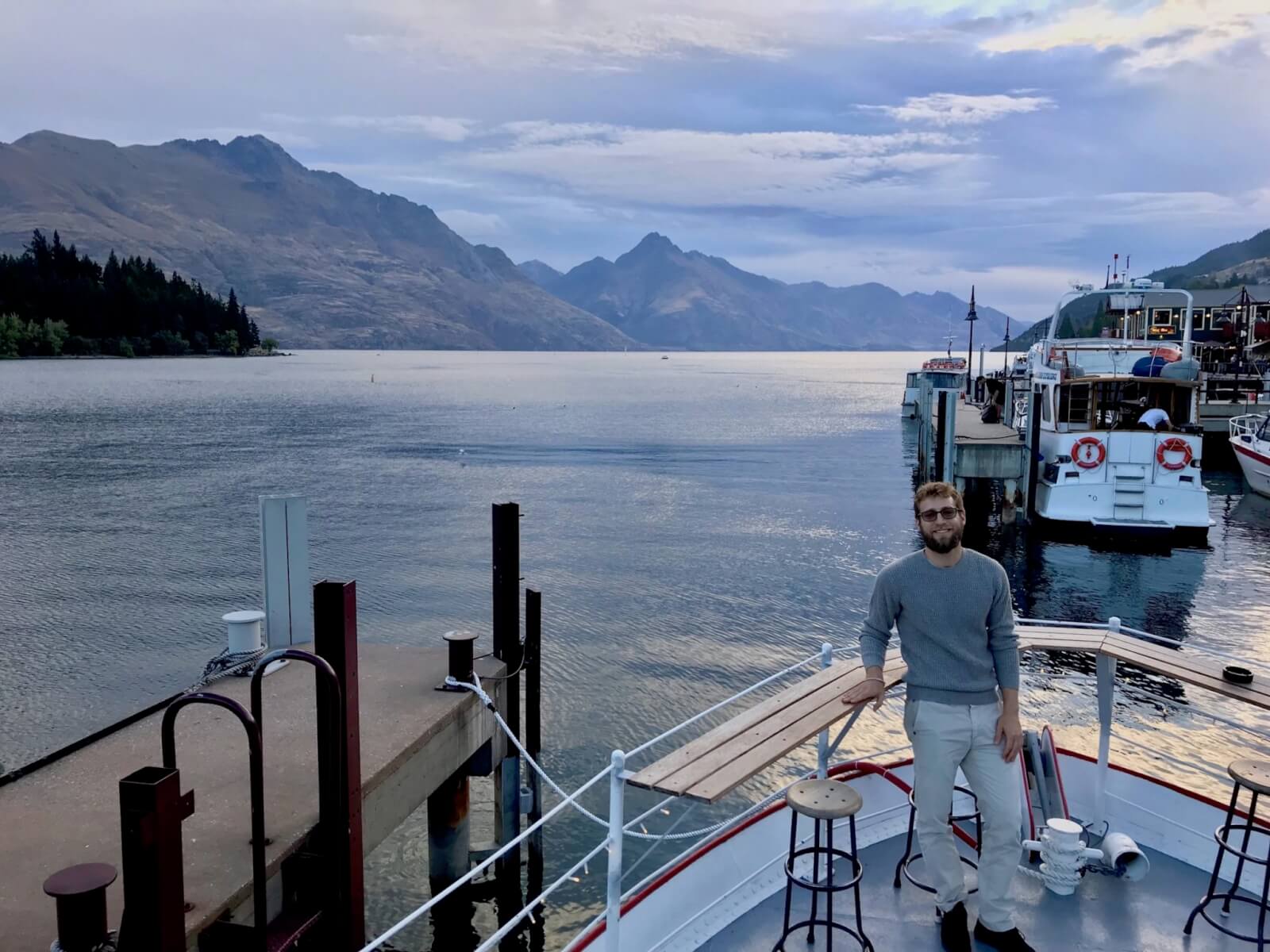 Disclosure: This article contains affiliate links. This means that if you click a link and purchase something I've recommended I may earn a small commission. This does not affect the price you pay but helps me to run this site. You can read my full affiliate disclosure here.
Queenstown Activities – What to See & Do in Queenstown
Walk the trail up Te Tapu-nui (Queenstown Hill)
This trail only requires a few hours but offers one of the best views in town once you reach the top. The 1.5km trail heads through a leafy forest, before opening out onto green fields high above Queenstown, with spectacular 360° views.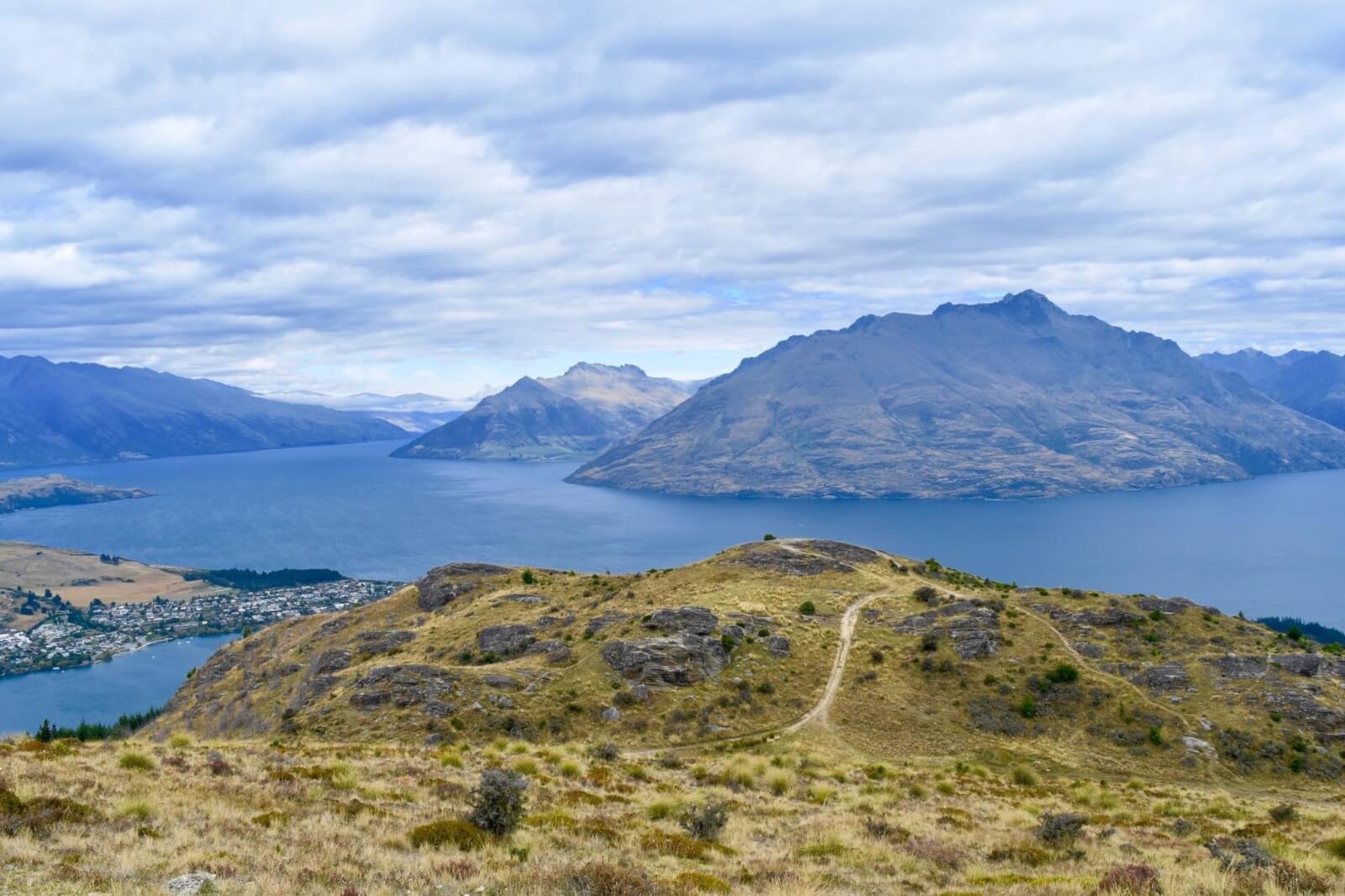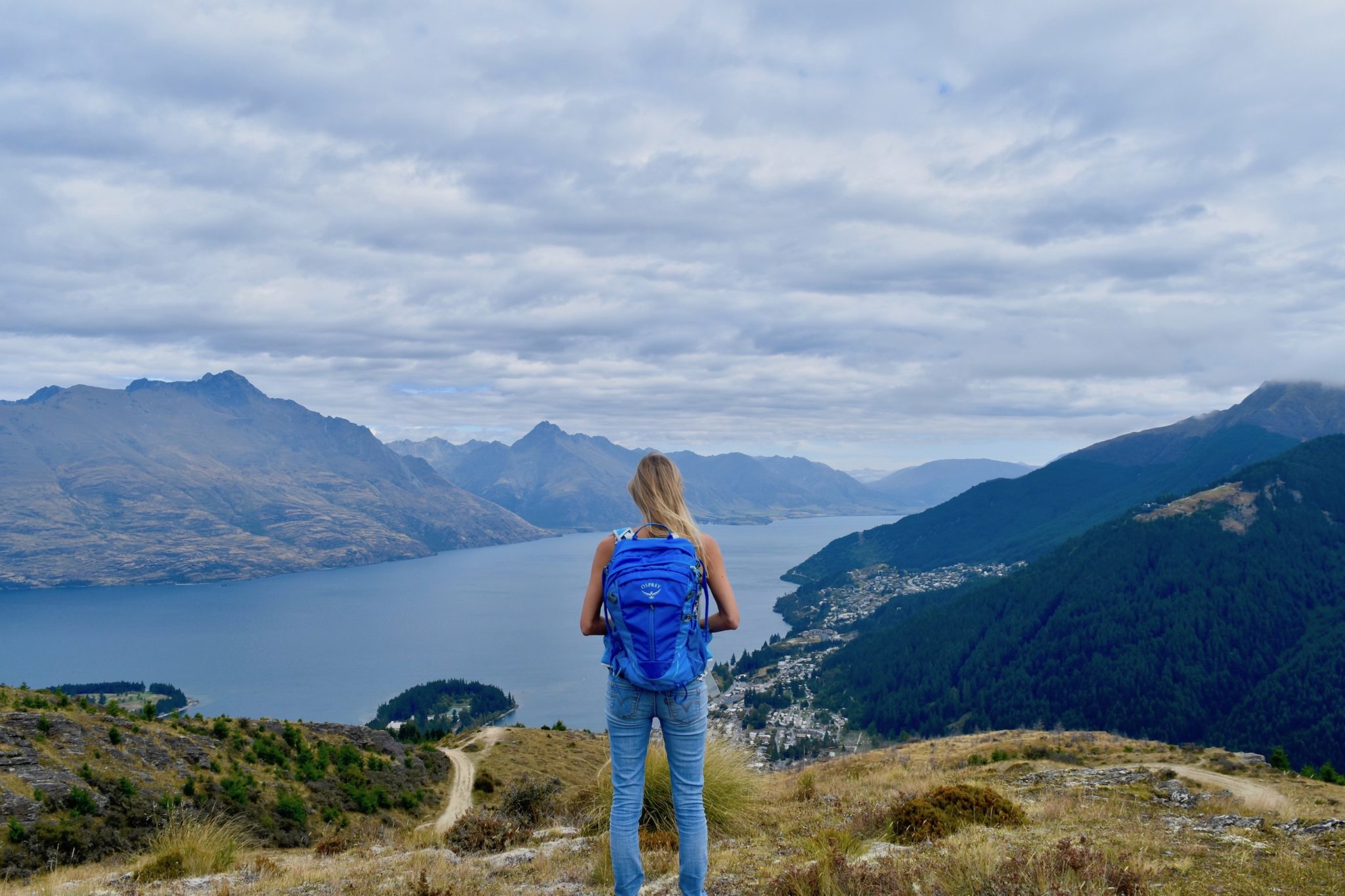 Relax at the Onsen Hot Pools
I returned to Onsen Hot Pools for the second time this trip (it's one of my favourite Queenstown activities!). This time early in the morning, as the sun was rising over the Shotover River canyon. Heaven! Would 100% recommend this place, it's just gorgeous. I've yet to go at night, but I'm sure stargazing from the pool is pretty magical. Next time!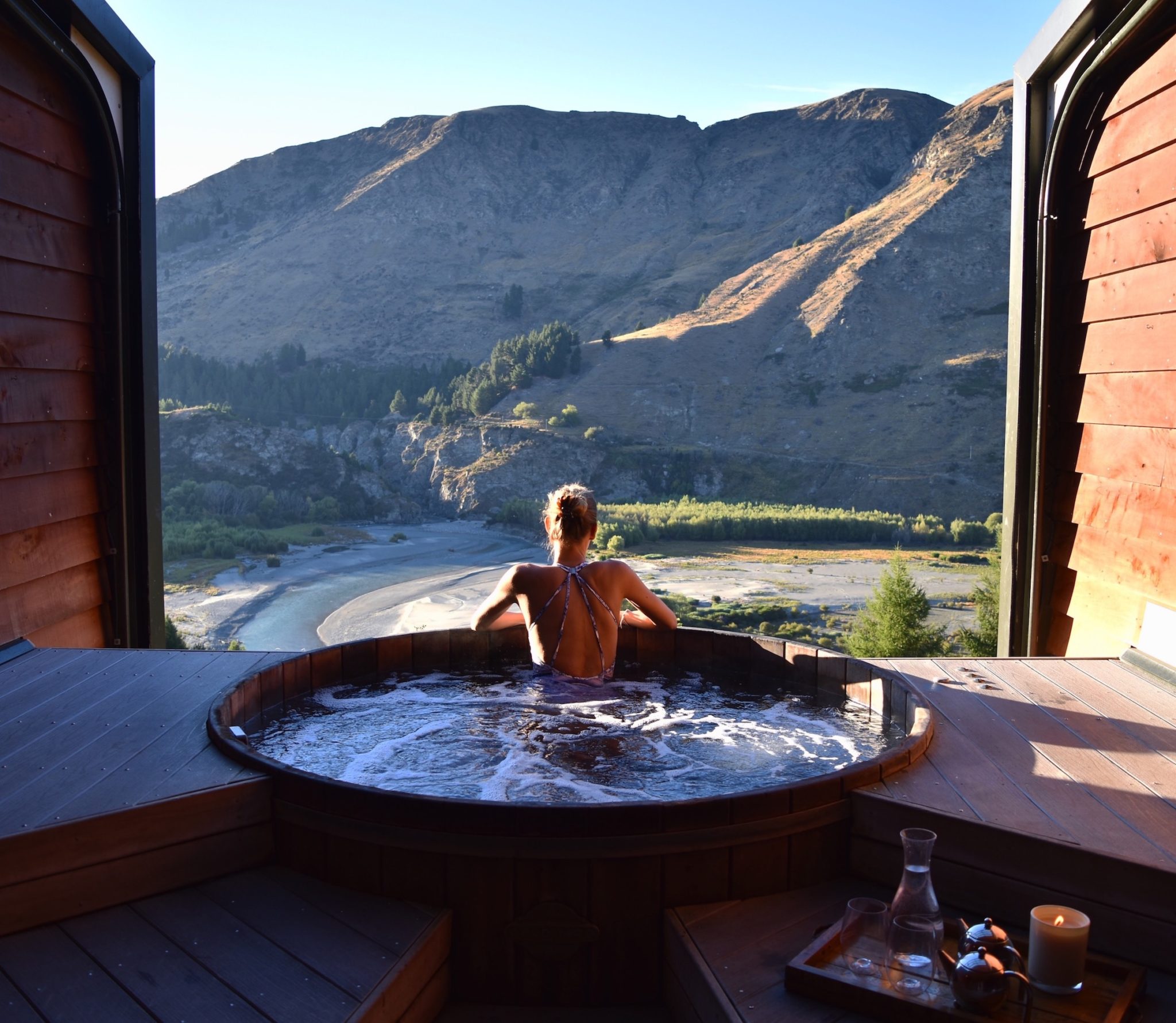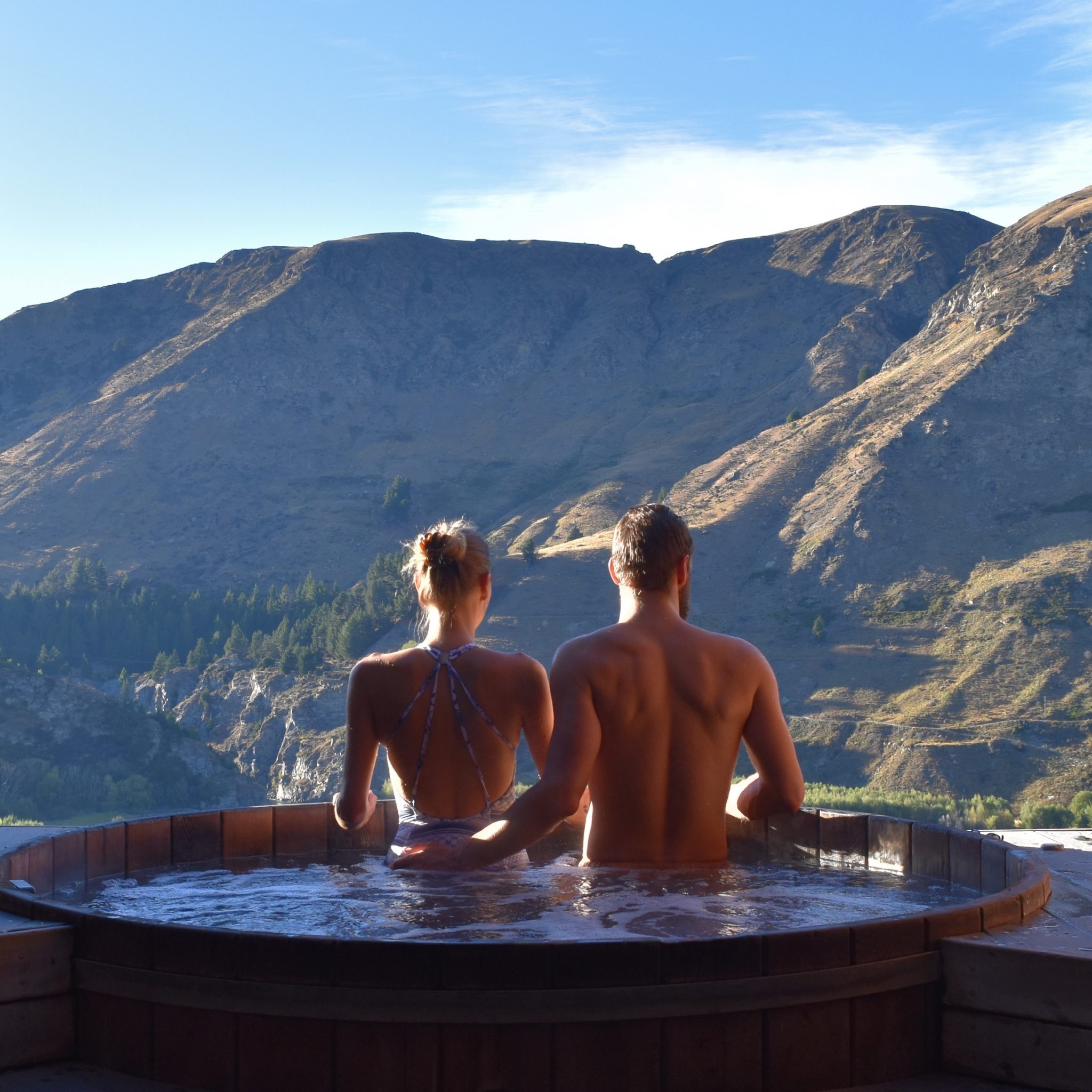 Drive the Road to Glenorchy
New Zealand isn't short of scenic drives but the road from Queenstown to Glenorchy really is worth a trip. It follows Lake Wakatipu all the way to the mouth of the Dart River. The drive takes around 45 minutes but allow lots of time to stop and enjoy the views at the various lookout points. Glenorchy is a lovely little town and has some great little cafes for lunch or a coffee.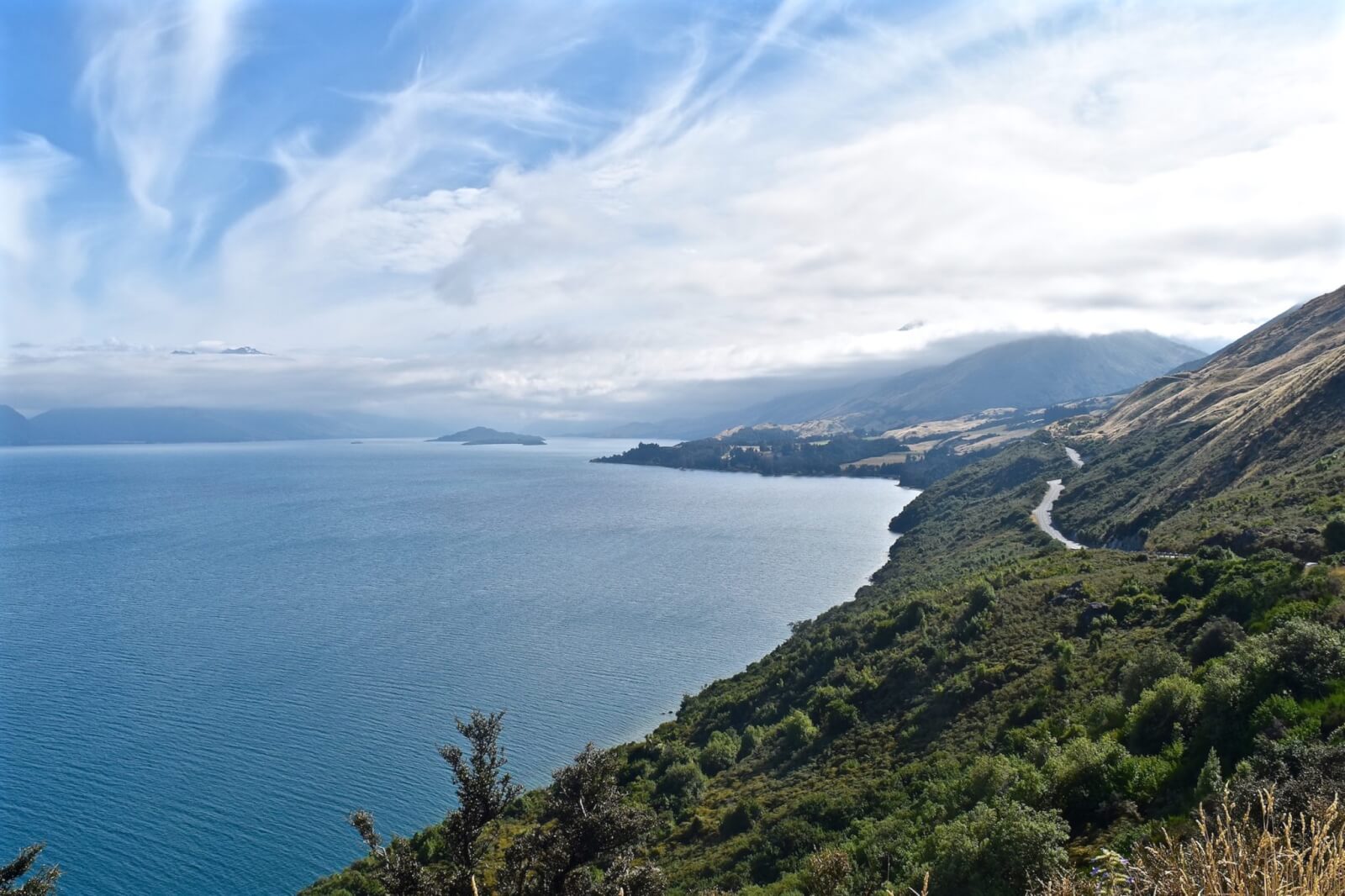 Go Star Gazing at the top of the Skyline Gondola
Head up the Skyline Gondola to Bob's Peak for an impressive view of Queenstown. While here, you can have a go on the luge track, but in my opinion, the best reason to go up is to stargaze. An expert guide will tell you all about the southern skies and give you the opportunity to view constellations and planets through a telescope.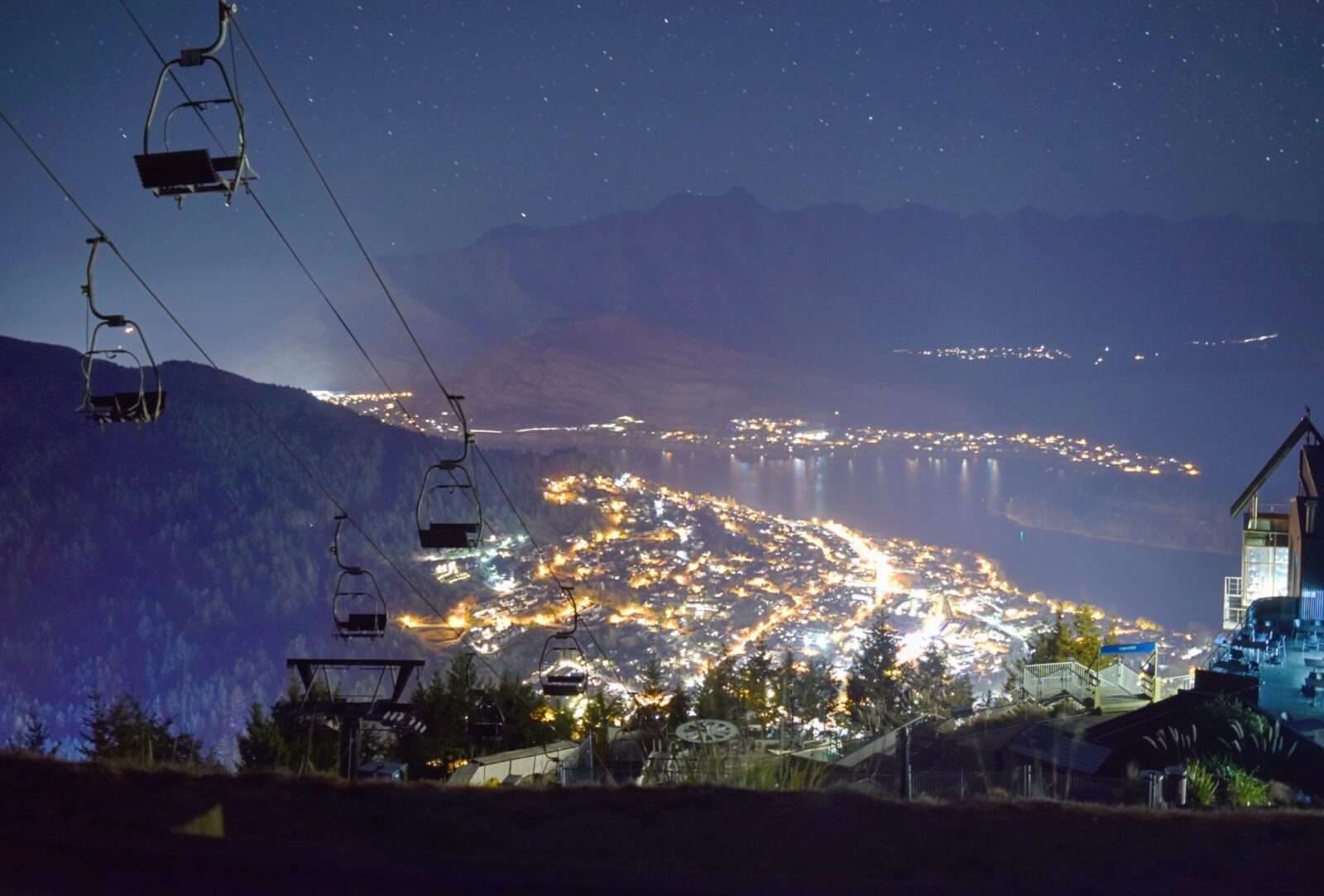 Ski or Snowboard (in winter)
Queenstown is a year-round destination, but if you're here in the winter you can hit the slopes at The Remarkables and Coronet Peak. I'm yet to experience this Queenstown activity, but from what I've heard the skiing is pretty good here.
Take a Day Trip to Milford Sound
Milford Sound is a stunning fjord in the Fjordland National Park. It's a 4-hour drive/coach from Queenstown to the cruise terminal, where you can hop aboard a boat and sail through the beautiful sound. You can often see seals relaxing on the rocks, and if it's raining (which is most of the time in Milford Sound), there are incredible waterfalls. There are plenty of companies offering day trips from Queenstown to Milford Sound, which is what I did on my first trip. On the most recent trip, we hired a car and drove ourselves, then took a cruise with Southern Discoveries. If it feels a little too far for a day trip, you can stay in Te Anu, which is less than 2 hours from the fjord.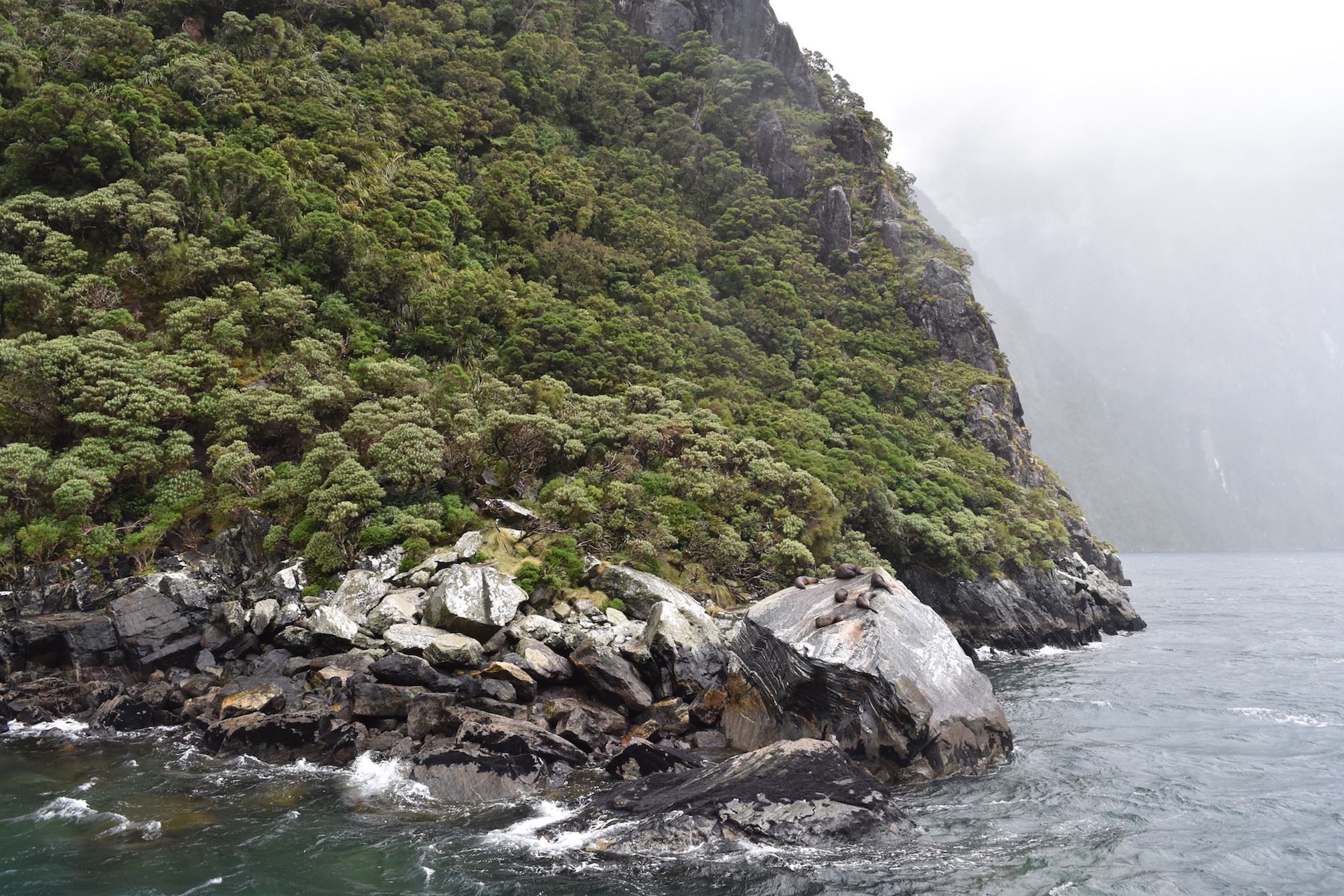 Adrenaline Sports
Queenstown is known as New Zealand's "Adventure Capital", and has an impressive selection of adrenalin sports on offer. It is the birthplace of commercial bungy jumping and now has 3 Bungy jumps. It's one of the most iconic things to do in Queenstown and I highly recommend it. Although I won't lie – I was scared beforehand!
In addition to Bungy Jumping in Queenstown, you can also do a canyon swing, which is similar but you swing rather than bounce.
And there are opportunities to skydive, go white water rafting, jet boating and pretty much every adrenalin-inducing activity you can imagine!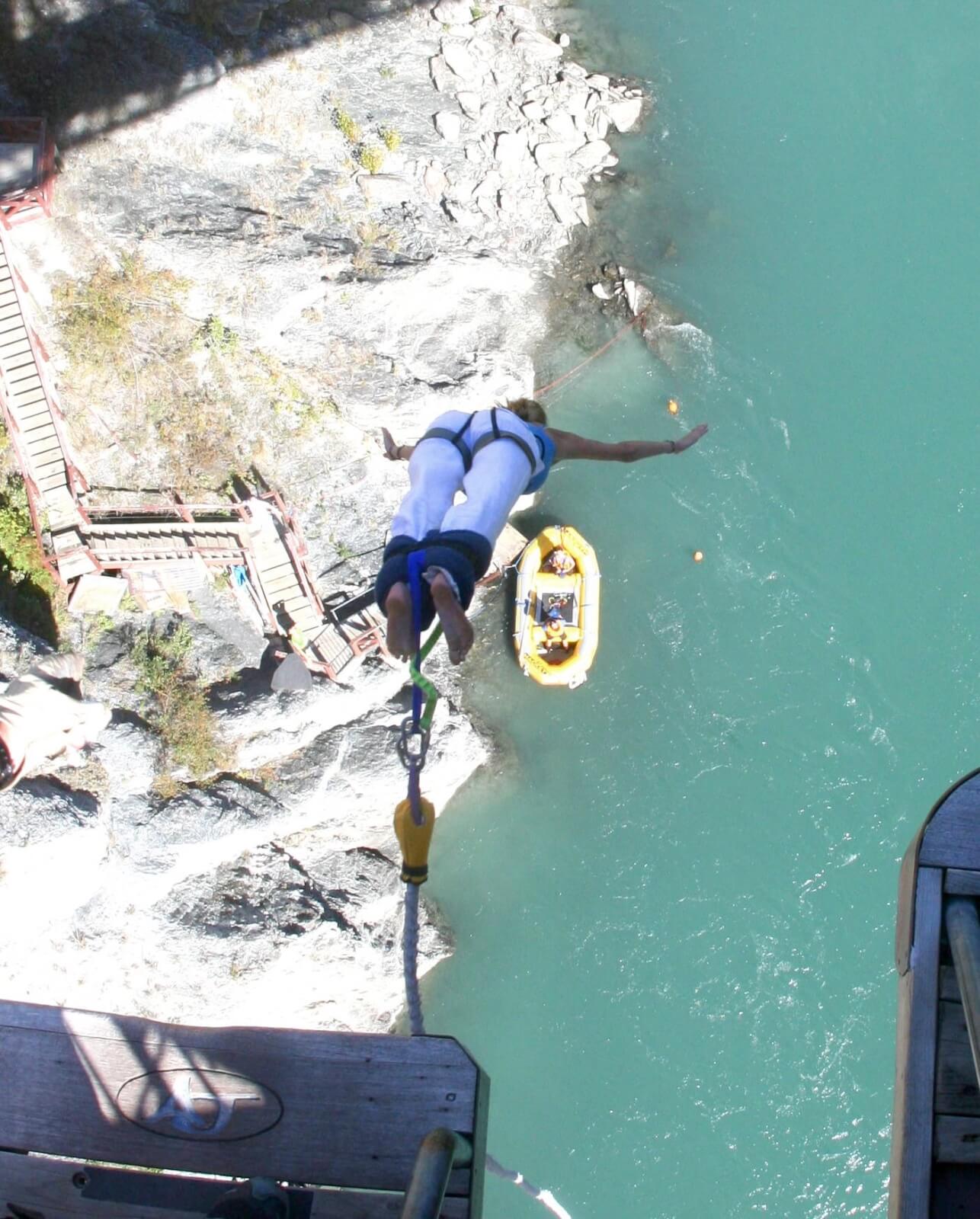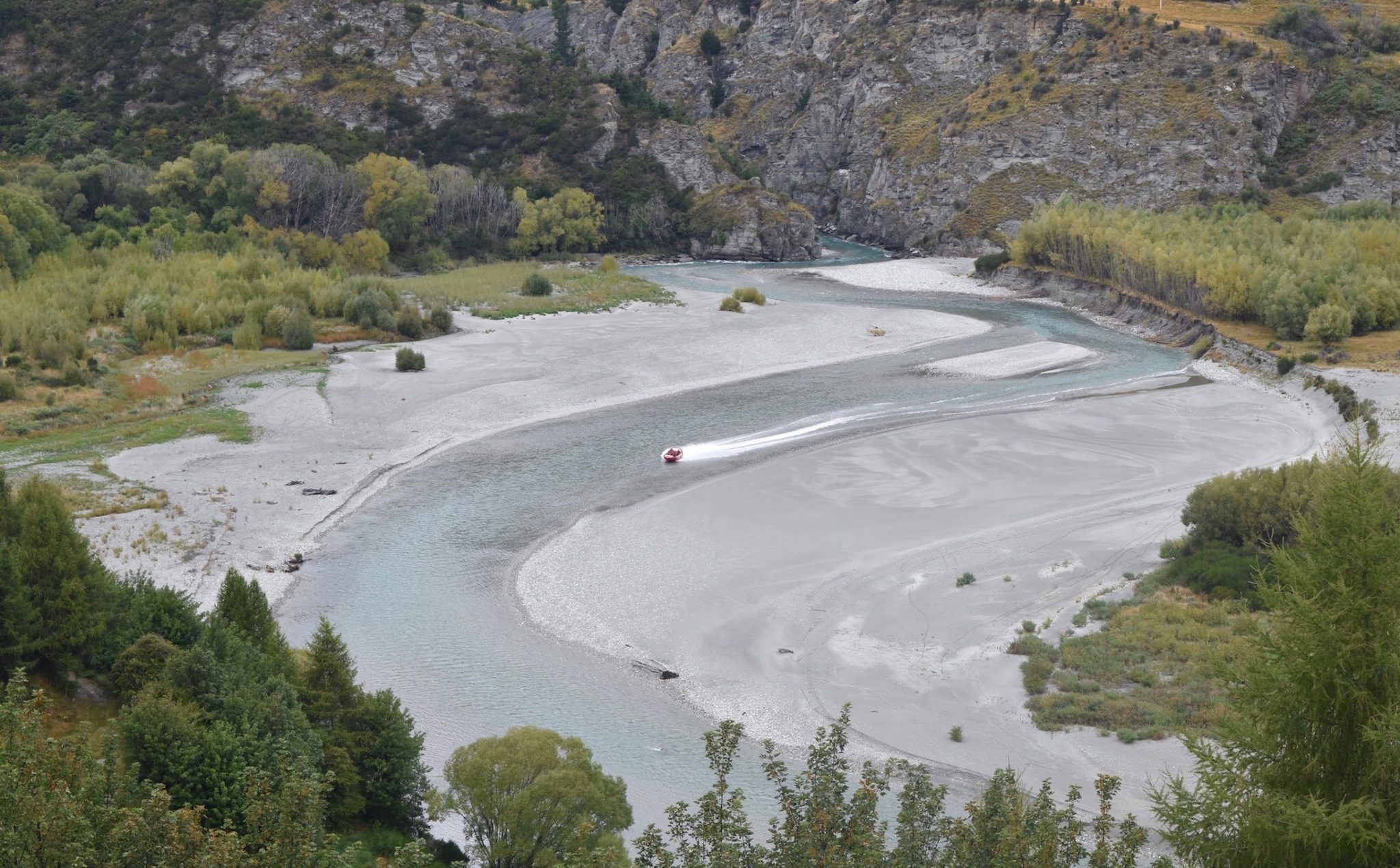 Visit Arrowtown
Arrowtown was once a gold mining village and has managed to retain many of its original buildings. It's a short drive from Queenstown a lovely spot to spend an afternoon, with some great boutiques and nice restaurants and cafes.
Lake Wakatipu
One of Queenstown's best features is its setting, on New Zealand's longest lake – Lake Wakatipu. There are lots of little beaches which are great for swimming (although the water is pretty cold!) and you can hire bikes and cycle around the shore. There are also plenty of Queenstown activities on or in the lake, such as the Hydro Attack and KJet Queenstown.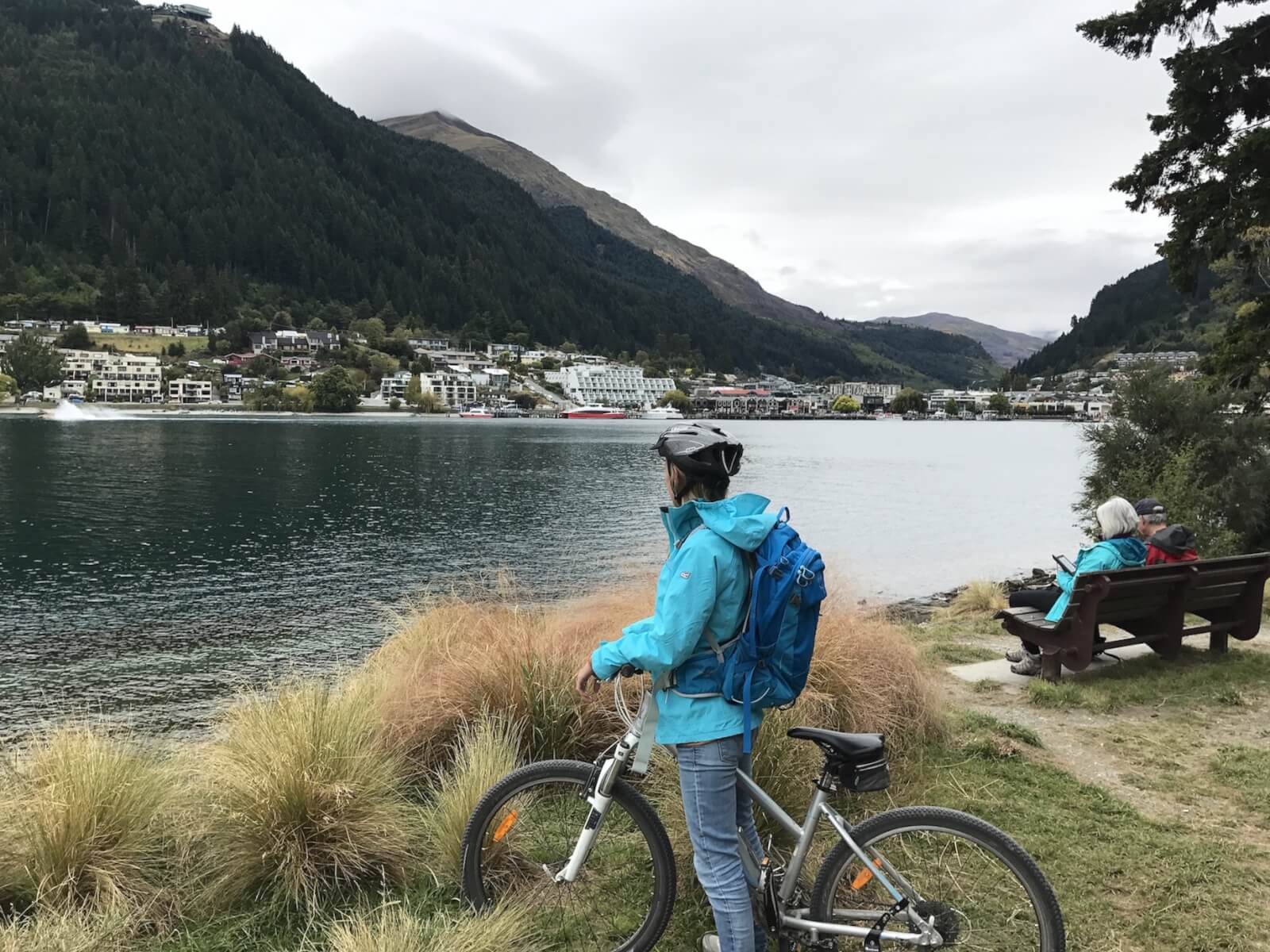 Where to Stay in Queenstown
I've stayed at a number of accommodations in Queenstown over the years (6 to be precise!) and my personal favourites are the hotels overlooking the lake on Lake Esplanade.
For cosy alpine charm, the Hotel St. Moritz Queenstown – M Gallery Sofitel is the perfect choice. Think open fires, huge armchairs and the most amazingly comfortable beds.
For a modern designer feel, head to QT Queenstown. It's such a cool hotel, with incredible attention to detail and some pretty special views.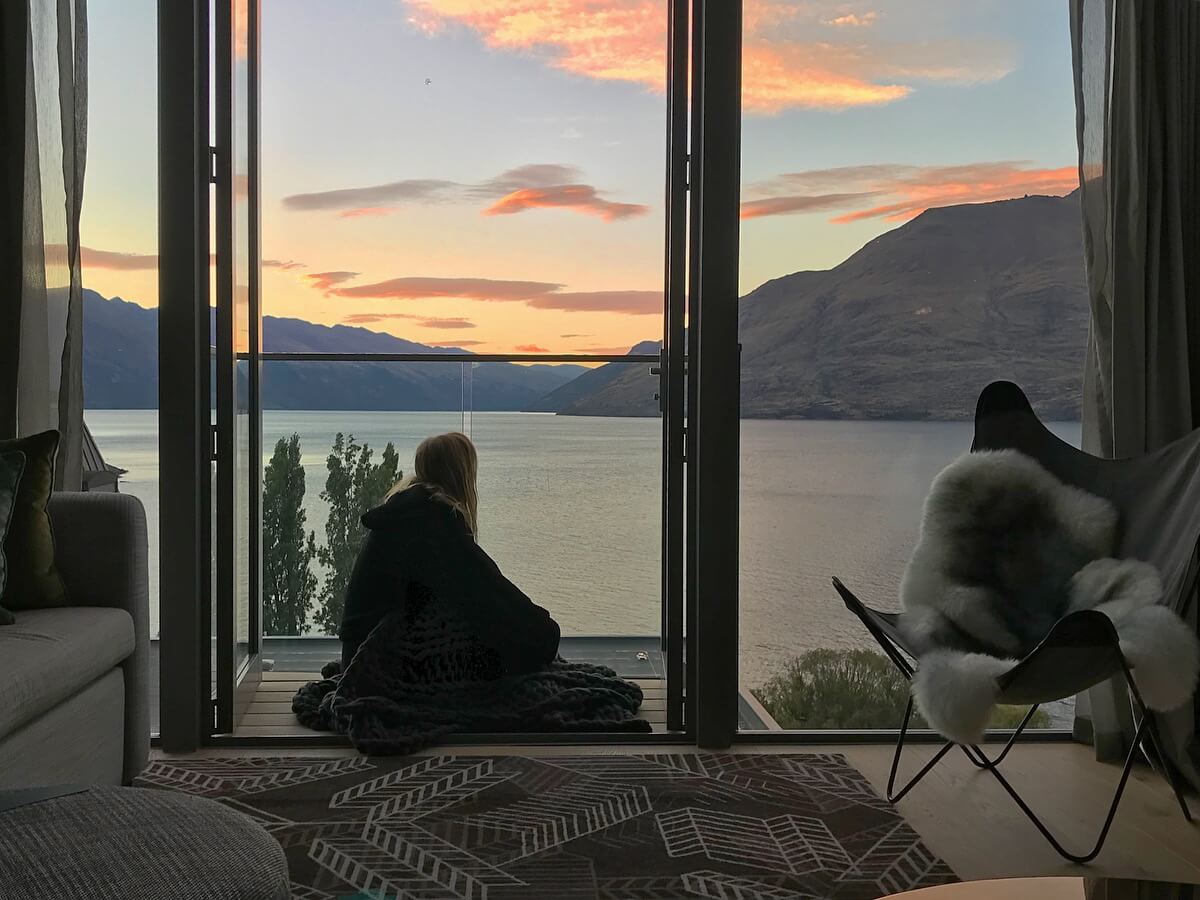 If you're looking for a budget option, then try the YHA Queenstown Lakefront or Tahuna Pod Hostel.
Find accommodation in Queenstown
Where to Eat & Drink in Queenstown
Take a stroll along Shotover Street and you'll notice people queuing down the road for one of the infamous Ferg Burgers. It opened in 2001 and has gained cult status, it's now Queenstown's most popular food joint and has since opened a bakery, gelateria and bar. Tip: Grab your burger and head to Perky's – a bar on a boat that allows you to bring your own food!
Atlas does fantastic steaks and beer, a great spot for the evenings, along with Bazaar at QT, which is an Interactive Marketplace, with an incredible selection of dishes and cuisines. It has gorgeous views overlooking the lake and a great cocktail bar next door.
Just outside of Queenstown is the Gibbston Valley, which is full of vineyards and wineries. The region is famous for Pinot Noir but you'll also find some lovely Chardonnay, Sauvignon Blanc and Riesling. There are plenty of tours on offer, or you can hire a bike and cycle along the Kawarau River trail, stopping at vineyards along the way.
How to Get to Queenstown
You can fly direct to Queenstown from Sydney. From London, fly to Auckland and then take a connecting flight to Queenstown.
Flying into Queenstown is pretty spectacular, and it's been voted as the most scenic landing in the world a number of times. Make sure you book a window seat for views of Lake Wakatipu, the Remarkable Mountains and the vineyards of the Otago Valley.
If you have time, it's worth incorporating Queenstown into a longer New Zealand itinerary. On my first trip to New Zealand, I spent 6 weeks road tripping around both islands, and it was the most incredible experience.