I've done my fair share of travelling in the last few years, and I've been packing (and unpacking) plenty of cases. So I thought I would do a little roundup of my favourite travel gear, and the stuff I love to travel with!
Disclosure: This article contains affiliate links. This means that if you click a link and purchase something I've recommended I'll earn a small commission. This does not affect the price you pay but helps me to run this site. As an Amazon Associate, I earn from qualifying purchases. You can read my full affiliate disclosure here.
Bags & Cases
I use different bags for different trips, and I've got a good selection now, which cover pretty much any requirement.
These are:
Roxy Suitcase
I bought this Roxy Case about 10 years ago and it's still going strong. I love this bag. Firstly, I can always see it on the baggage carousel, as it's bright and colourful. Secondly, the two compartments are really useful for separating my stuff. It's massive and fits everything I need for a trip, even all my ski gear. It also collapses down when it's empty meaning it's easy to store.
Trip type: General holiday of more than a week, ski trip.
Osprey Aura 65 Pack
This Osprey pack is a recent addition to the collection, as it only just came out! But I took it to Cambodia last month and it was awesome. I remember backpacking when I was 21 and hating my backpack so much, as it was so uncomfortable. The Aura is so light and sits perfectly on my hips so I can walk for ages without any problems. It also fits a good amount of stuff and has lots of handy compartments for storing different things.
The bag is perfect for destinations like Cambodia, as a regular suitcase would be a nightmare. We were wading knee deep to get onto boats, walking through muddy fields etc. The Osprey Aura would also be ideal for a hiking holiday, due to how comfortable it is, so that's on the to-do list at some point!
Trip type: Backpacking, Extended trip, Hiking, Destinations with uneven roads and boats!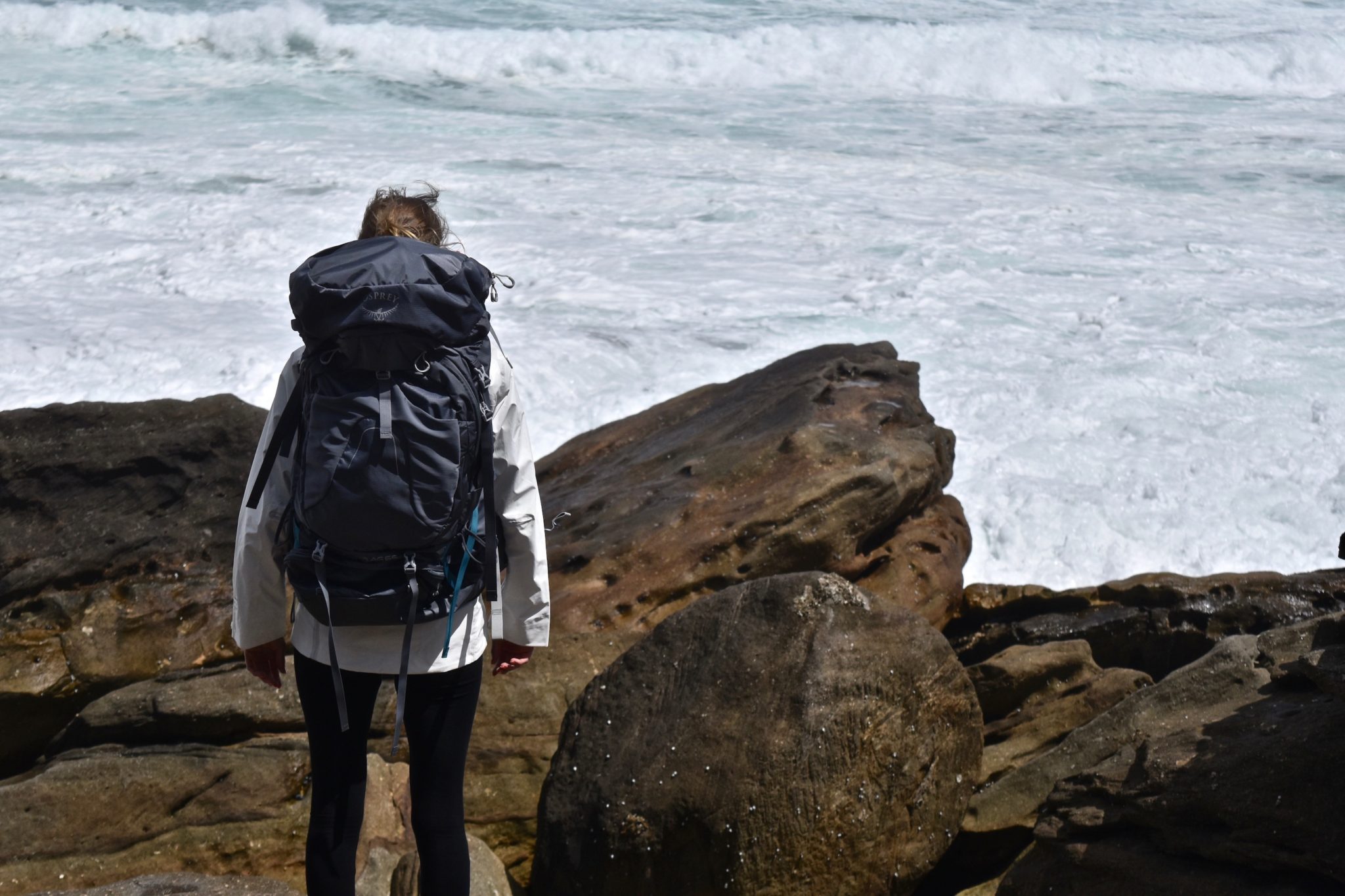 American Tourister Cabin Case
I bought this American Tourister case last year for a trip to Byron Bay, and I've been using it loads since then. It's small enough to take as hand luggage, but if you do have a checked baggage allowance it expands to fit even more stuff in.
Trip type: Weekend break, Short trip
Osprey Hikelite
Another great Osprey pack, I usually take this as my hand luggage and daypack for trips. It's also compatible with the hydraulics reservoirs, so you can keep hydrated on long walks. Osprey packs are so well designed and have lots of little handy pockets and compartments too. As an Osprey Ambassador, I've now tried and tested a number of their packs and I can honestly say they are the best when it comes to travel and hiking.
Trip type: All (especially day trips)
Jackets & Coats
This varies depending on the destination, but for most trips, I take a light jacket and lots of layers to go underneath, so I'm not carrying a bulky coat around. I have a Fjallraven Stina jacket which I absolutely love. It's such a nice fit and it's really light, but kept me really warm when I was in the Dolomites last year!
For the rain, I have a Columbia Outdry Extreme Eco Jacket. The best thing about this jacket (other than keeping me dry!) is that it's made from 21 recycled plastic bottles. No dyes are used (hence the white colour) and it's one of the most eco-friendly jackets around.
Tech
For every blog trip, I need to take photos, shoot video and record my thoughts to write up when I get back. So I need quite a bit of gear to cover all of this. Enrico and I have two cameras, as well as two GoPros. Then I take my laptop, plus a hard drive and spare batteries for the camera. So a fair bit!
Nikon D5500
I bought a Nikon D5500 camera in 2015 and it's been amazing. It's small enough to carry around easily but takes amazing pictures. I love it!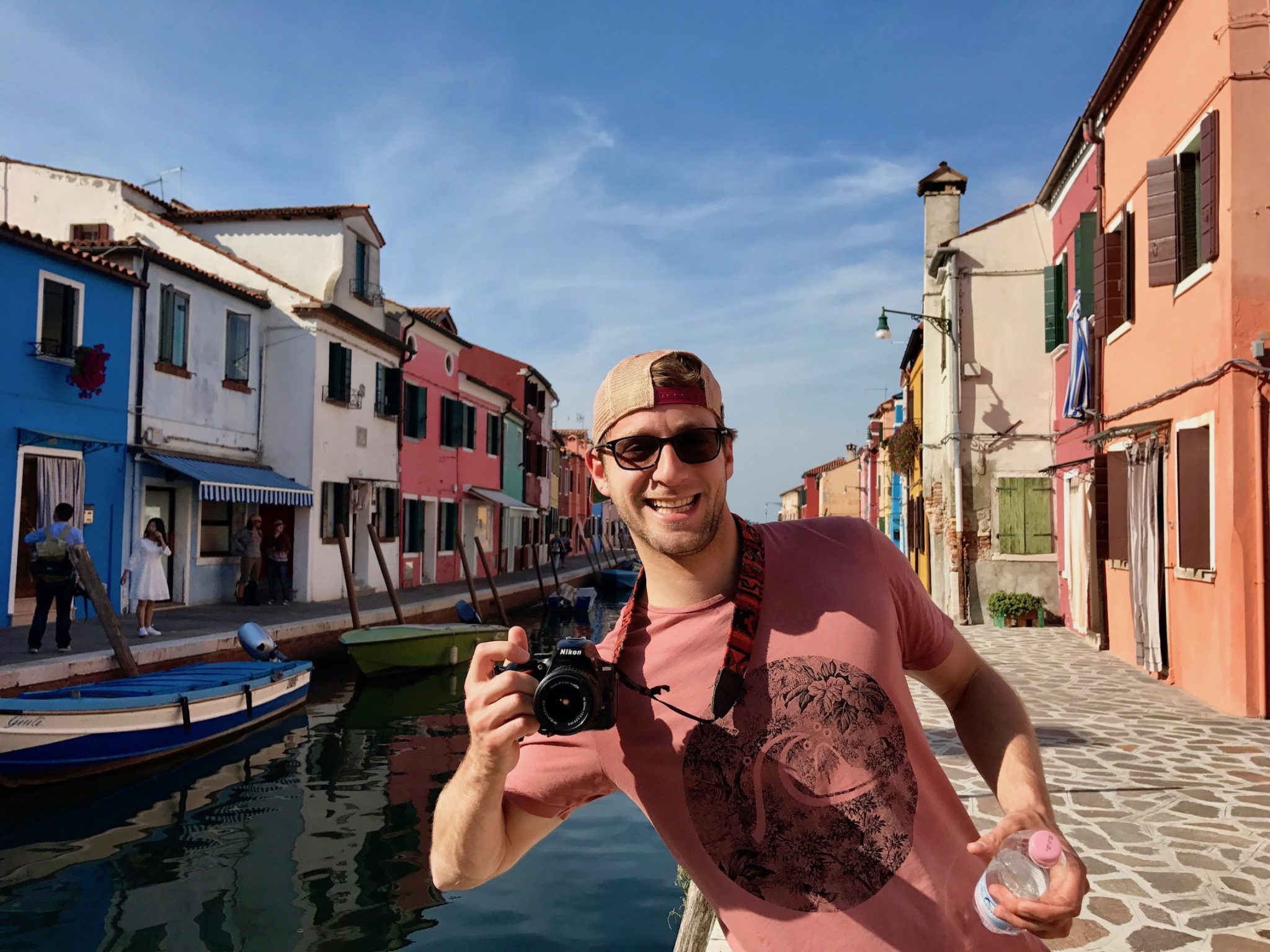 Canon M6
This is a new purchase, we have started making a lot more video and the Nikon wasn't the best for filming, plus we really needed two cameras to shoot film and photos at the same time. After a lot of research, we settled on the Canon M6. It's great, we have a small rode microphone that we plug into it, and it takes excellent video. Plus it's really compact so doesn't take up much room. You can take a look at some of our movies on our youtube channel!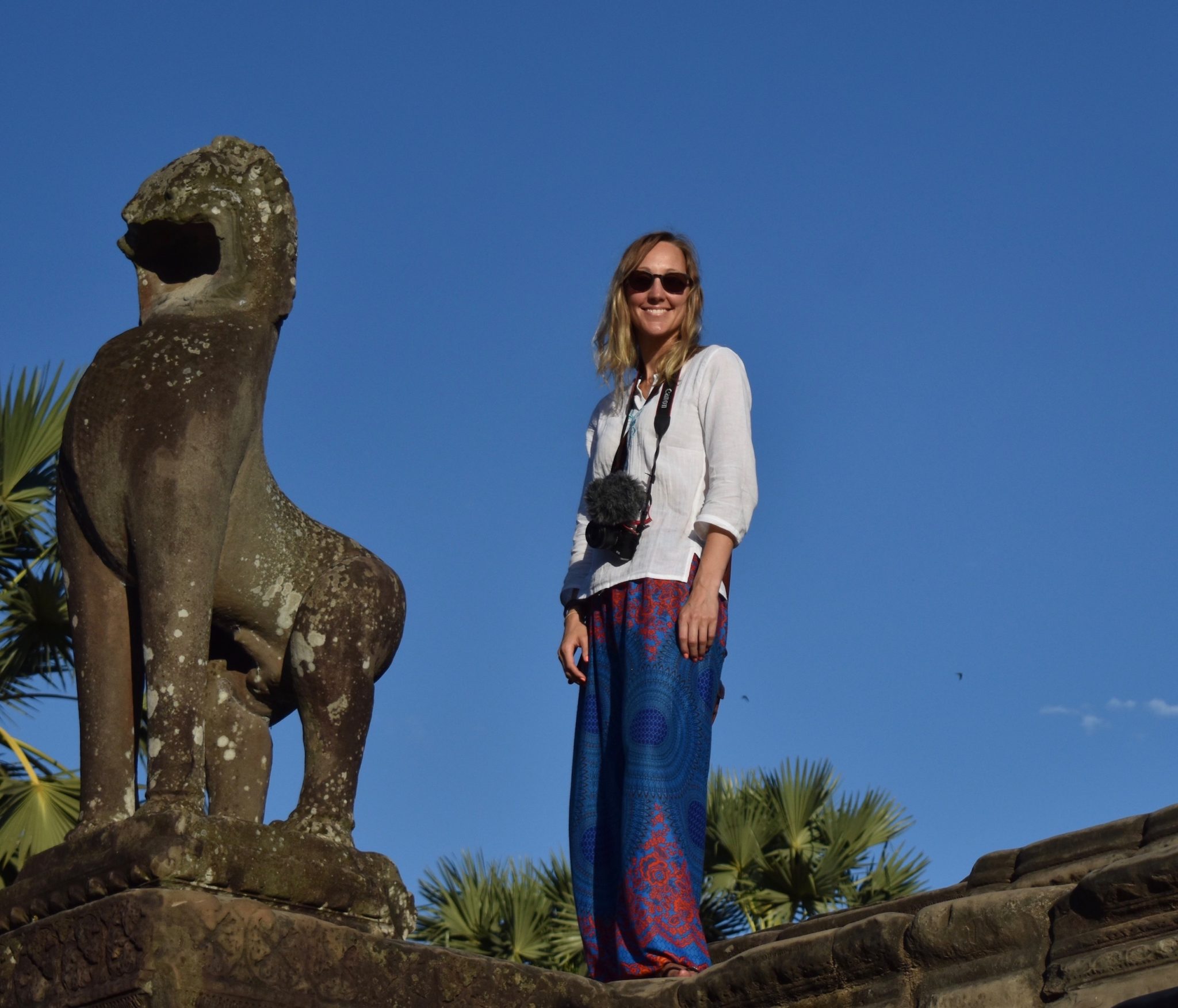 GoPro
I have a GoPro 7 which we use for underwater shots and for anything water-related including snowboarding.
MacBook Pro
My trusty computer, I take this on pretty much every trip now. I upload my pictures and footage at the end of each day and make notes for the articles, to write up when I get home. This is my second MacBook Pro (the first one was in an unfortunate accident involving wine), and I love it!
Essentials
I like to be as minimal as possible when I travel, I've realised that I usually end up wearing the same things anyway! There are a few essentials I always pack, whatever the trip:
Playing Cards (for waiting around in airport lounges and on long journeys).
A couple of clear plastic bags (always useful)
The one other thing that I've discovered recently is face mist. I know it sounds a bit fancy, but it's so refreshing on a long flight or bus journey. Would definitely recommend it for your next trip! I'd love to hear your favourite travel items too!
Planning your next trip? Check out our Top 10 List of Essential Items for a Round World Trip.