I've been visiting Tuscany since I was a child as we have family friends living in Lucca, so it's an area I know and love. It's also one of Italy's most popular regions and understandably so – beautiful scenery, historic towns and cities and excellent food and wine, making it a wonderful holiday destination. There are a lot of things to do in Tuscany, and you could easily spend a month exploring the area, but here are our must-see places in Tuscany.
Disclosure: This article contains affiliate links. This means that if you click a link and purchase something I've recommended I may earn a small commission. This does not affect the price you pay but helps me to run this site. You can read my full affiliate disclosure here.
Things to Do in Tuscany, Italy
Lucca
I have to start with Lucca, as it's the place I know the best, and also, in my opinion, one of the best cities in the region. It's far less touristy than Florence, Siena and Pisa but has such a lot to offer. Lucca is a walled city, and its 16th-century wall is still intact. One of our favourite activities growing up was to hire bikes and cycle around the 4km path on top of the walls – followed by a delicious pizza in the centre. Be sure to visit Piazza dell'Anfiteatro, a huge circular piazza that was once a Roman amphitheatre and climb Torre Guinigi to enjoy the views and the trees at the top! I love wandering the narrow streets in Lucca, checking out the lovely boutiques and stopping for focaccia, gelato or whatever else takes your fancy at every corner.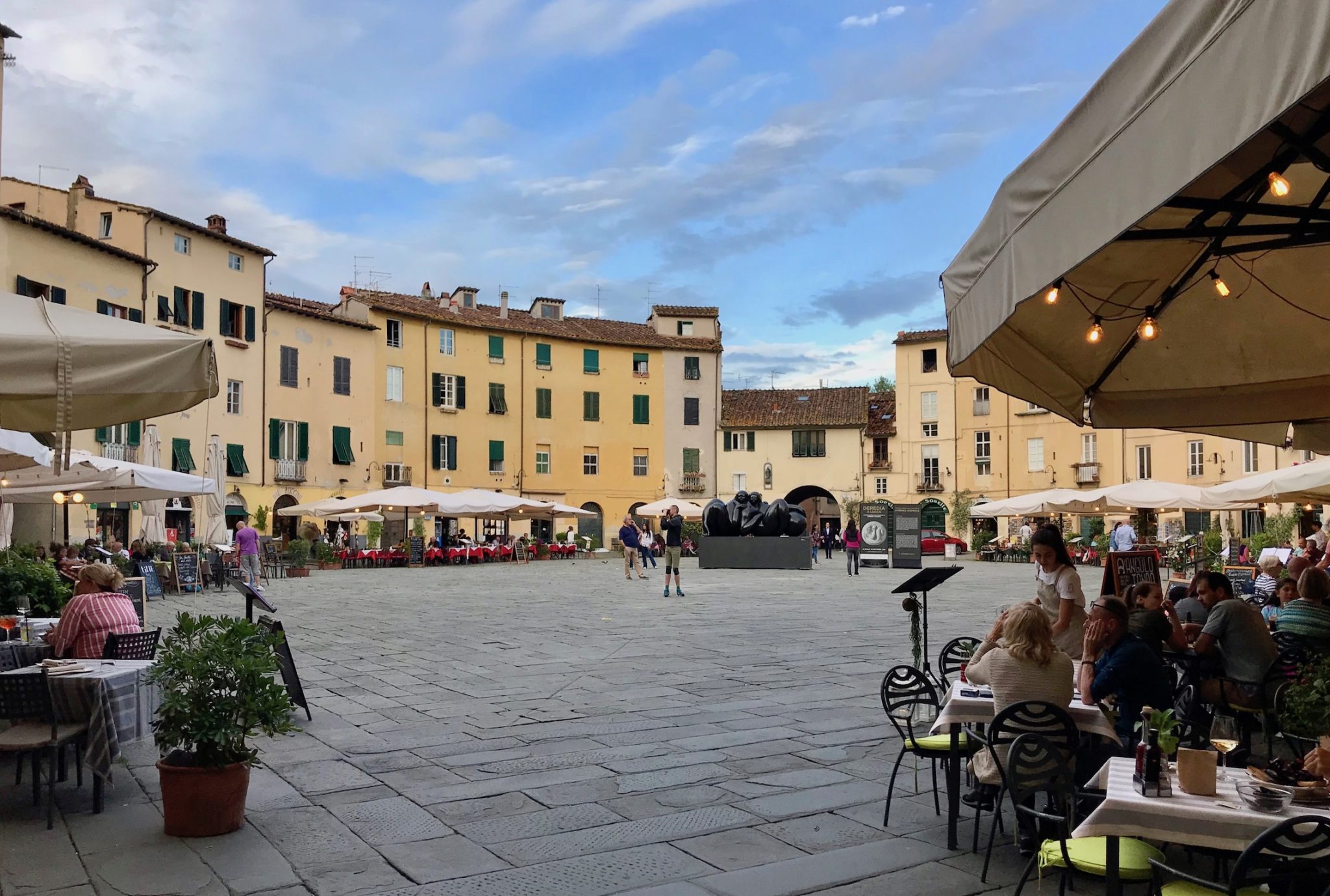 Where to Stay in Lucca
We have stayed at two lovely guesthouses inside the walls, which is a perfect base for exploring the city. (Note parking inside the walls is almost impossible – so best to park outside or arrive by train).
Palazzo Rocchi offers double rooms from £112 (€125) per night with breakfast included. A double room at Al Tuscany starts from £45 (€50) per night including breakfast.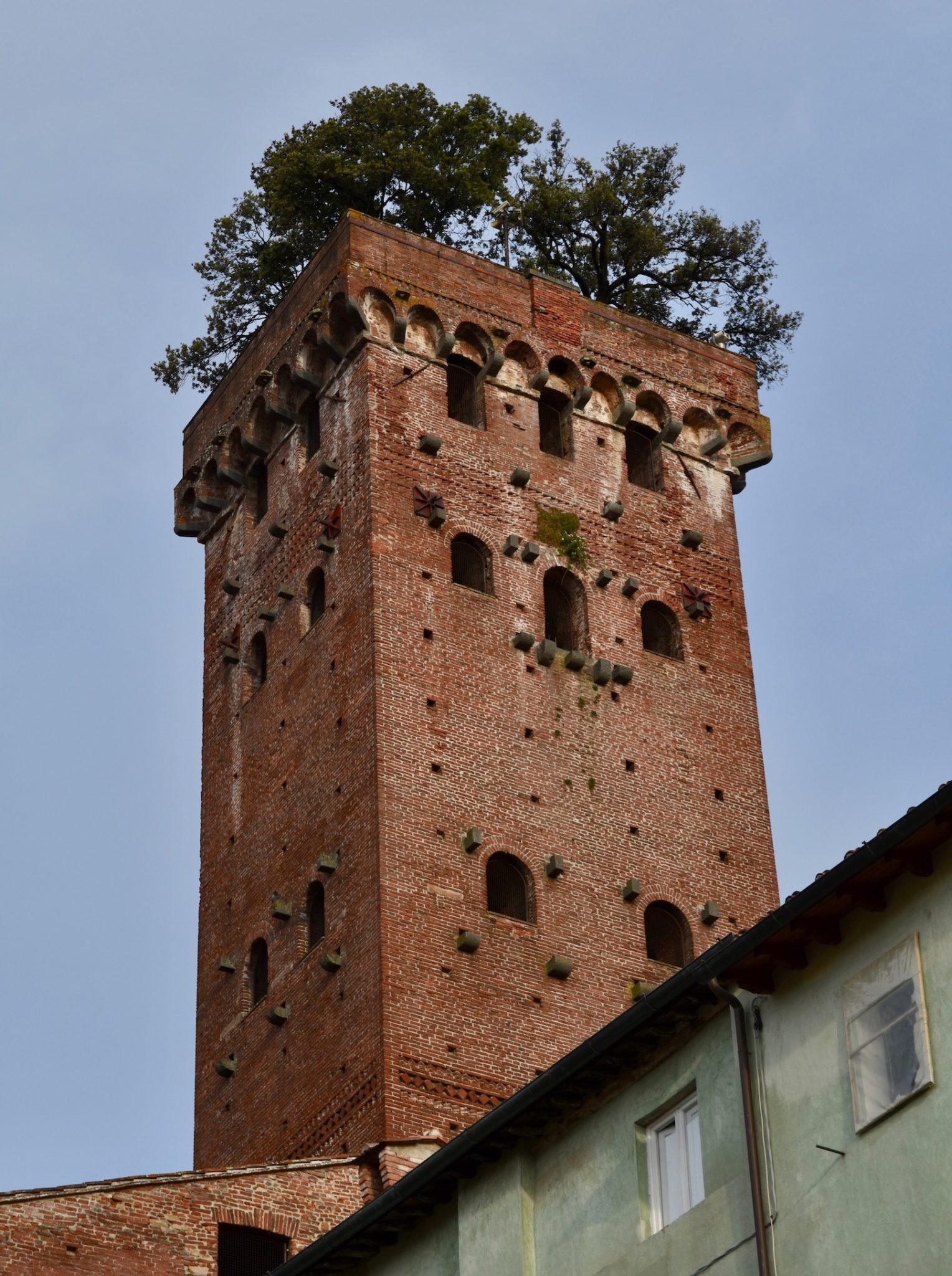 Discover the ultimate Tuscany road trip itinerary
Truffle Hunting In San Miniato
San Miniato is a small sleepy Tuscan town, but there is a very tasty reason for visiting: truffles. Finding truffles is incredibly difficult, so your best chance of success is to go with a truffle hunter. We took a trip with Massimo from Truffle in Tuscany and his dog Mela and were lucky enough to find two delicious black truffles. It's incredible how talented the dogs are at sniffing out the precious truffles! After the hunt, we headed back to Massimo's house to taste our haul in a variety of local recipes. Yum. Would totally recommend this if you're a fan of truffles and want to learn more about them.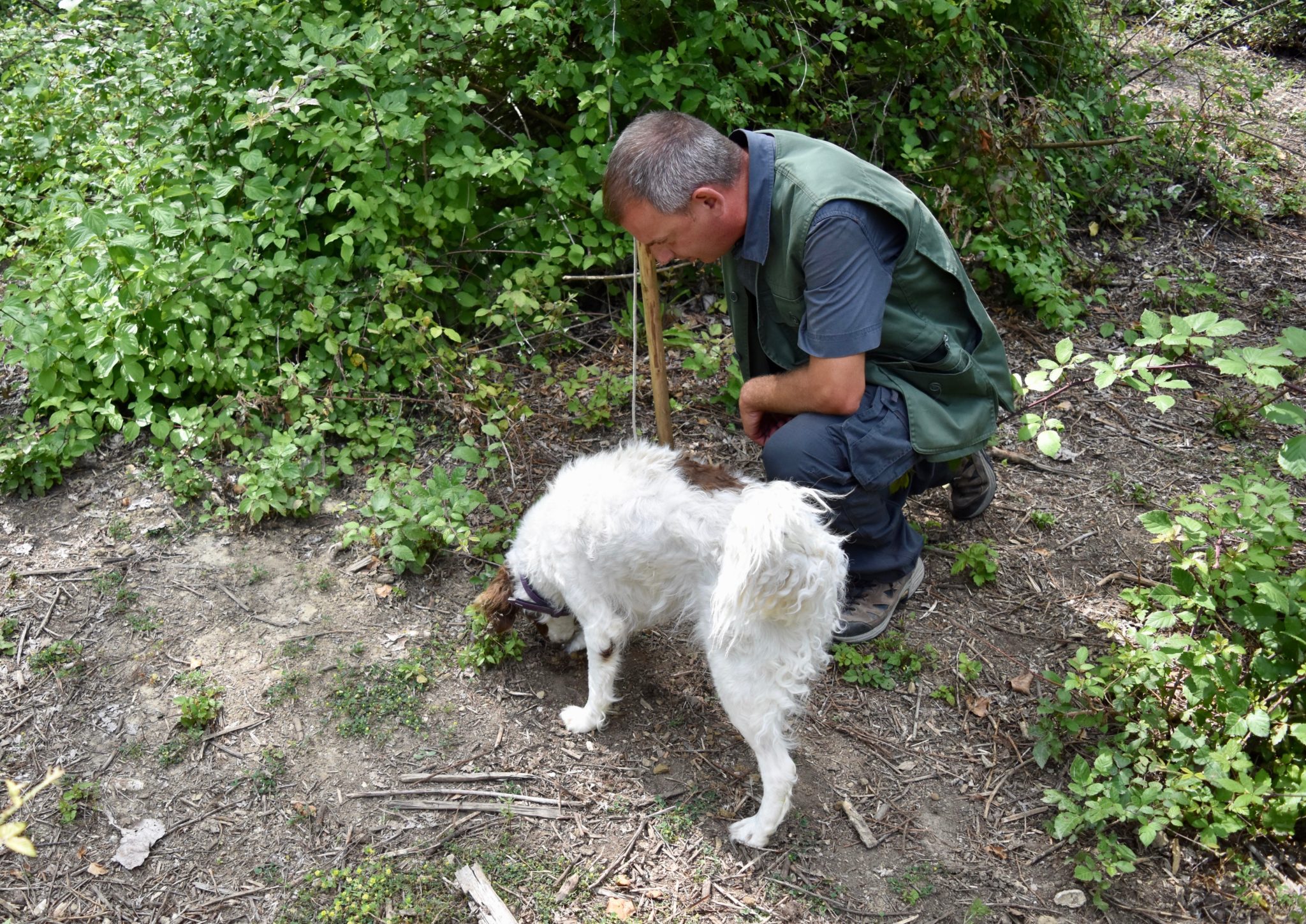 Where To Stay In San Miniato
San Miniato is 50 minutes drive from both Lucca and Florence, so we recommend taking a day trip from one of these cities, or visiting en route between the two.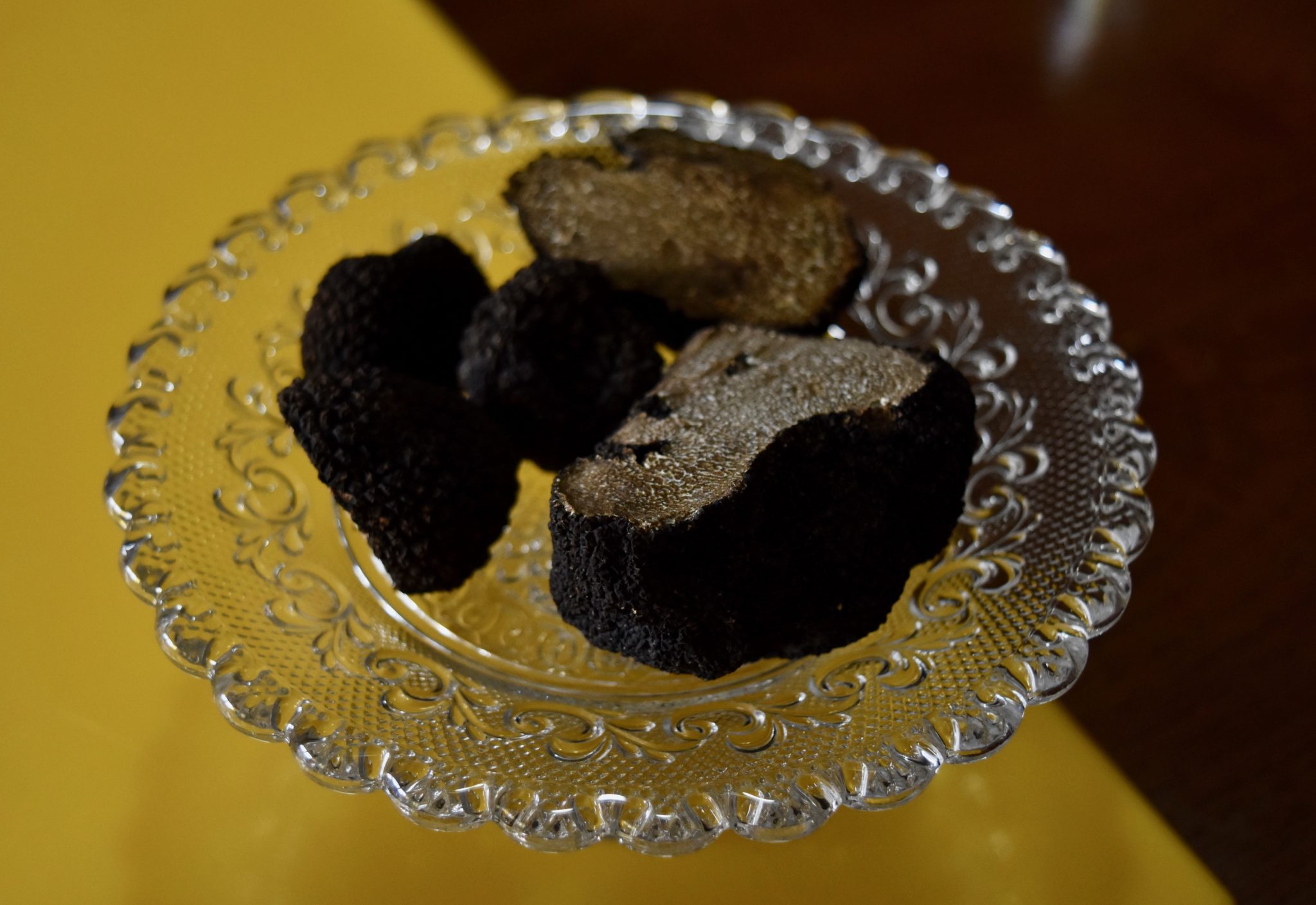 Read the perfect two week Northern Italy itinerary.
San Gimignano
San Gimignano is famous for having many towers; the small town has 14, which may seem like a lot until you discover that at one point it had 72! It's another walled Tuscan city, filled with narrow cobblestone streets. While you're here, make sure you have gelato at prize-winning Gelateria Dondoli in Piazza Della Cisterna. The Florentine fortress – Rocca di Montestaffoli – offers spectacular views of the surrounding countryside, and there is also a wine museum, so you can enjoy a glass of the region's speciality wine Vernaccia, while you enjoy the view!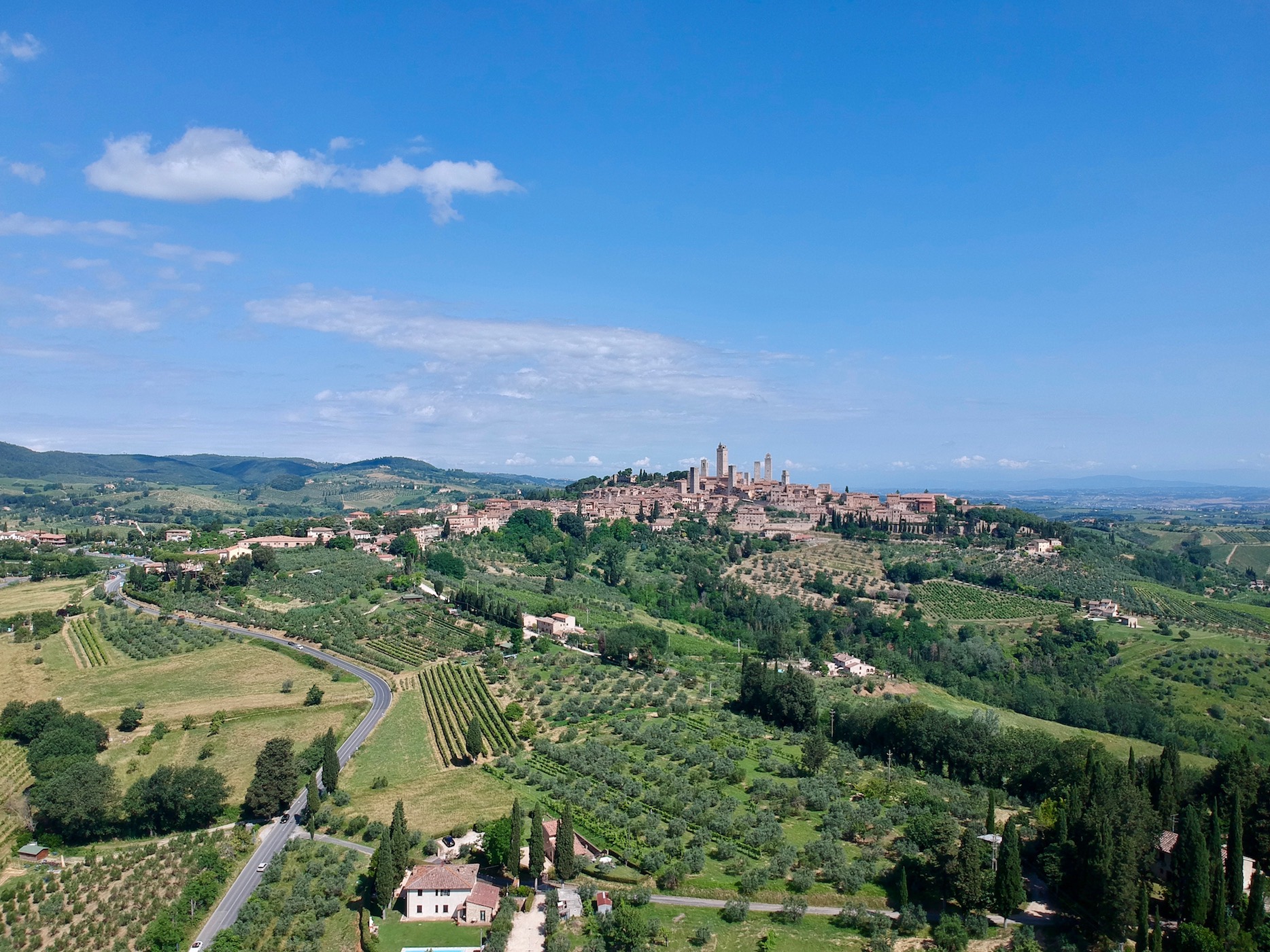 Where to Stay in San Gimignano
We stayed at Hotel La Cisterna in Piazza Della Cisterna – a few steps from the gelateria! Double rooms start at £60 (€67) per night for a double room.
Find accommodation in San Gimignano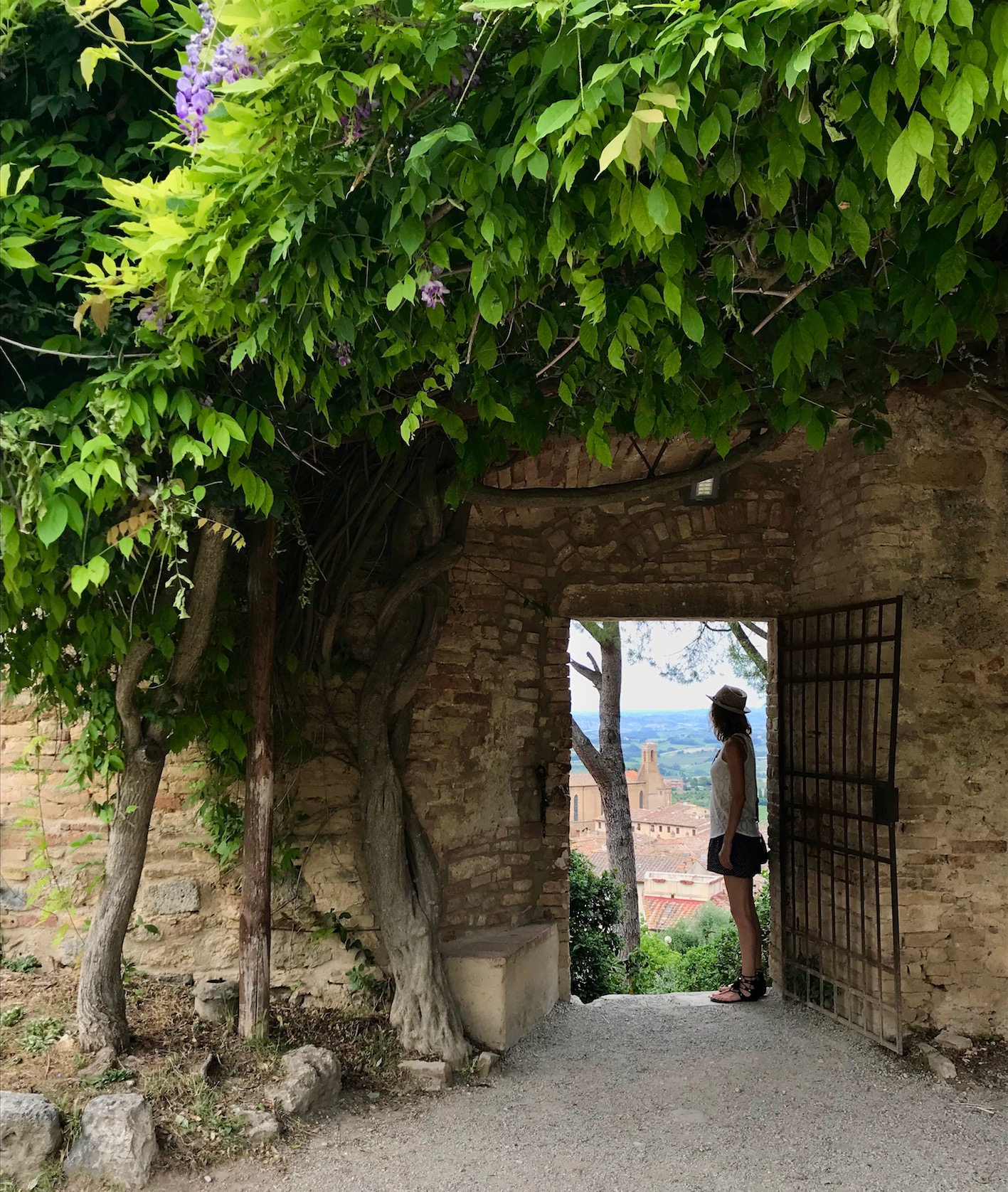 Siena
Famous for the annual summer horse race, Il Palio, it's worth visiting Siena all year round. The city centre has been designated a UNESCO World Heritage Site, with an impressive fan-shaped main piazza – Piazza del Campo. Don't miss the beautiful Gothic architecture of the Cathedral of Santa Maria Assunta and check out Santa Maria della Scala – which was one of the oldest hospitals in Italy, and is now an impressive museum complex.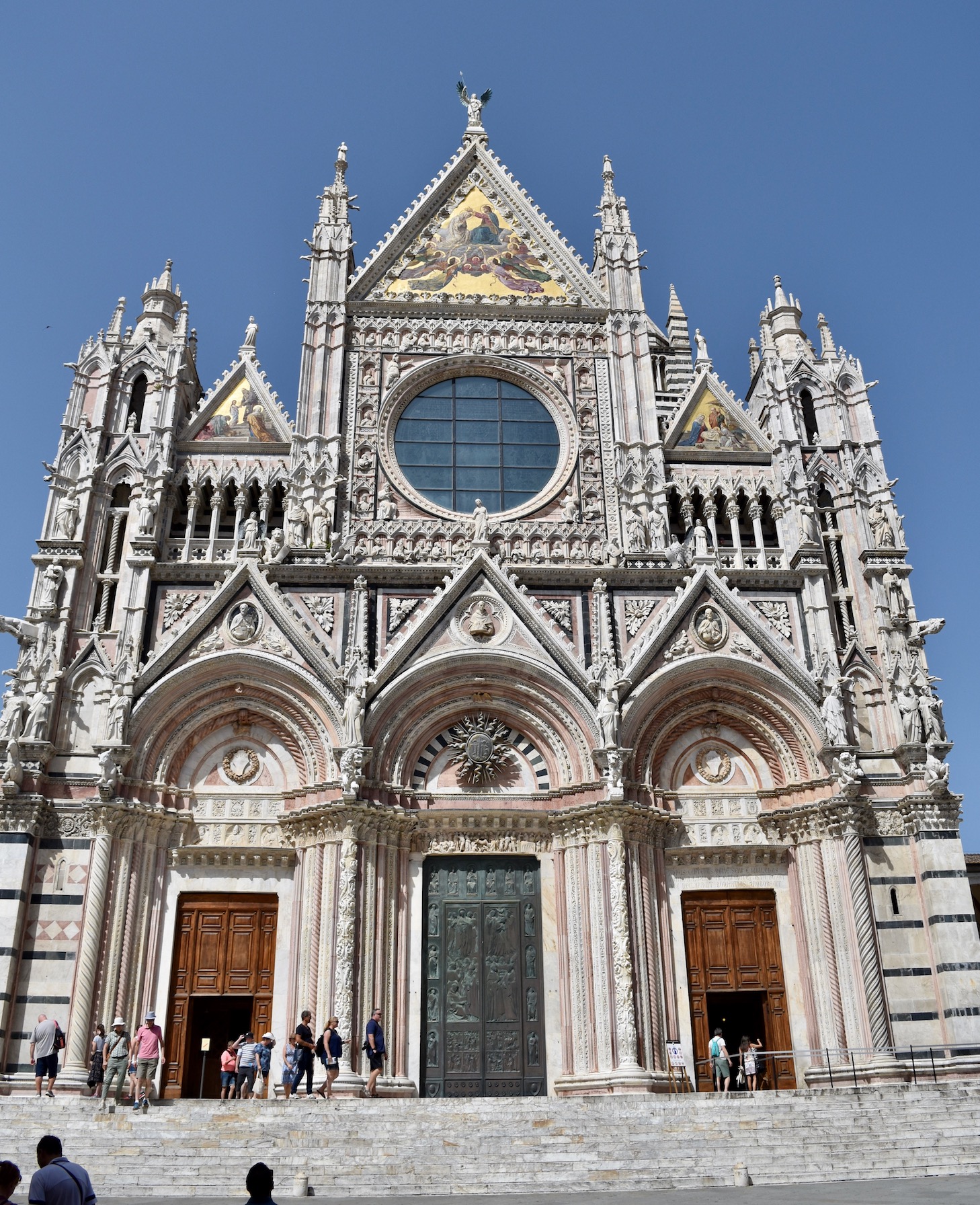 Where to Stay in Siena
La Terrazza Sul Campo is a great choice in the city centre, with rooms from €85 per night for a double room. For luxury, stay at the 5-star Grand Hotel Continental Siena – set in a 17th-century building. Rooms from €190 per night.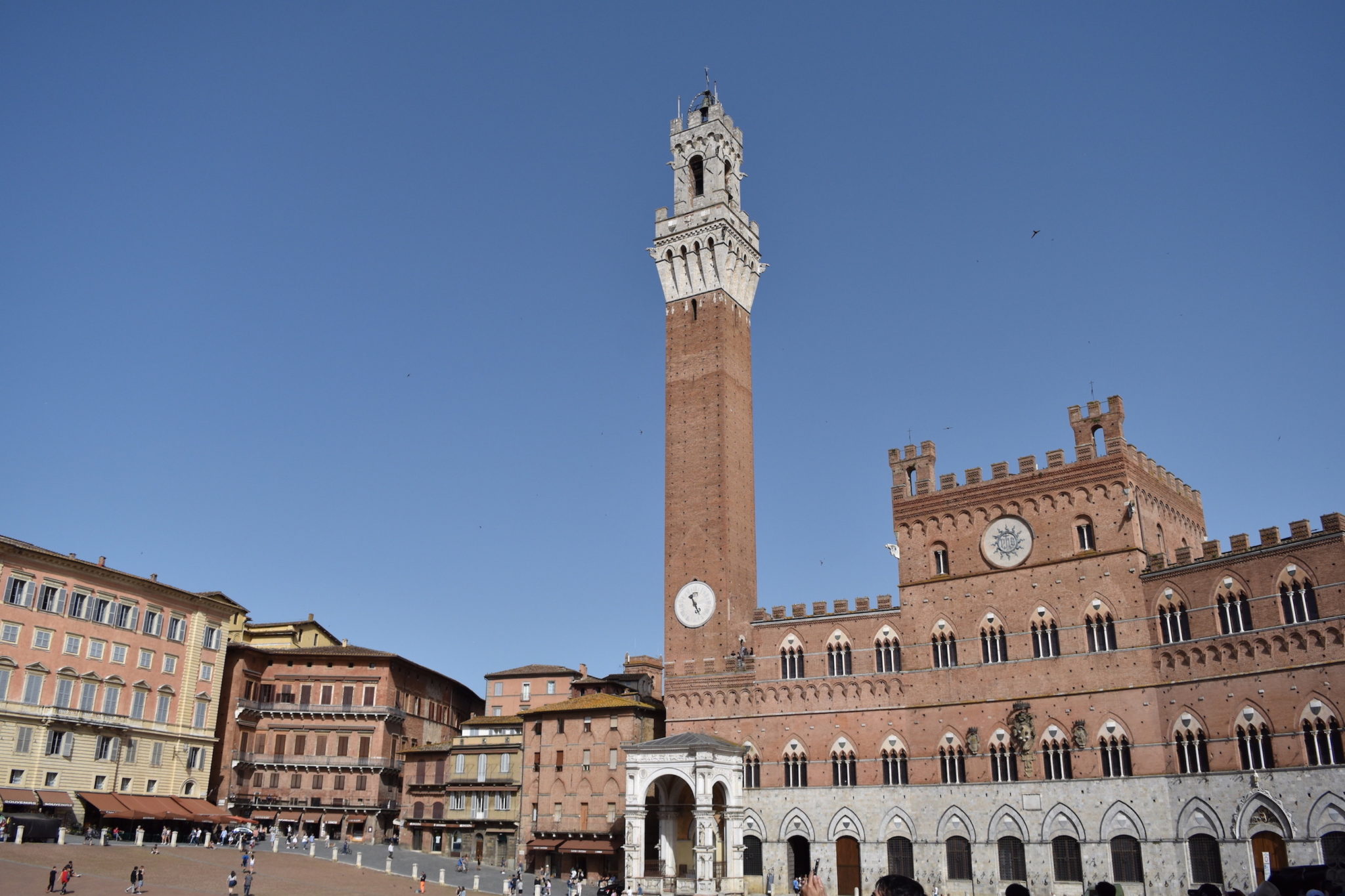 Val d'Orcia
Val d'Orcia is, in my opinion, one of the most beautiful areas in Italy. It includes several towns and villages, surrounded by rolling hills and stunning countryside.
The UNESCO World Heritage Site was one of the filming locations from the movie 'Gladiator' (Maximus's family house and the end scene if you're wondering!). Within Val d'Orcia is the stunning hilltop town of Montalcino, home to one of Italy's most celebrated (and most expensive) wines – Brunello di Montalcino. You'll also find Europe's biggest wine producer – Castello Banfi I borgo, where you can take a tour of the impressive estate and try a glass or two of Brunello di Montalcino.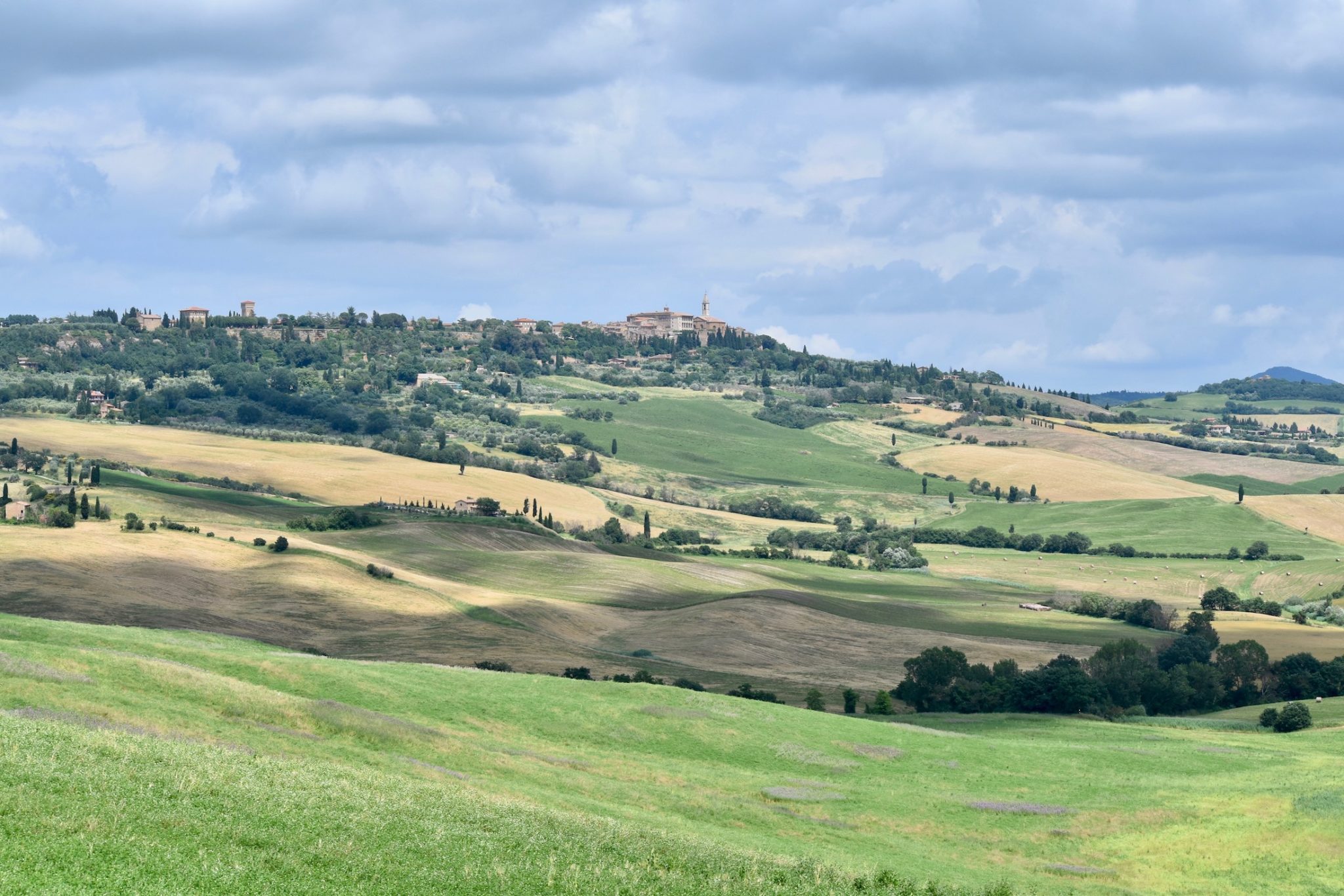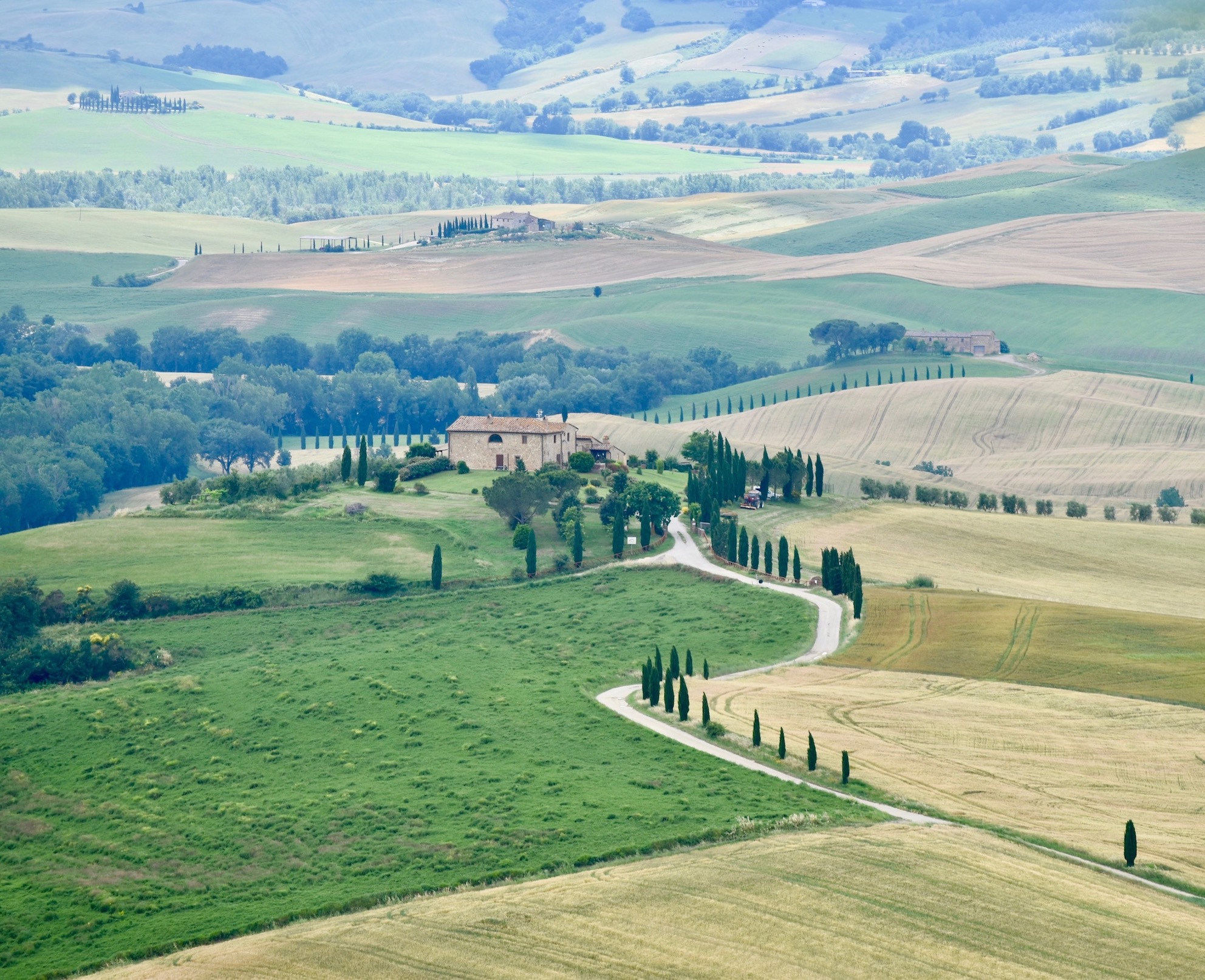 Where to Stay in Val d'Orcia
We checked into beautiful Castello Banfi il Borgo, a stunning castle with an excellent restaurant and swimming pool overlooking the vineyards. A double room starts from €540 per night and includes a welcome drink, buffet breakfast, Castello Banfi il Borgo winery tour with the sommelier, wine tasting and access to their museum, plus 15% discount on wine purchases.
For something more budget-friendly, Il Macchione is a lovely Agriturismo, set in an 18th-century stone farmhouse. From €95 per night including breakfast.
Bagni San Filippo (San Filippo Thermal Springs)
There are a number of thermal springs in Tuscany, and while many have been converted into hotels and spas, there are still a few that have been left naturally and are free to visit. San Filippo is a small town and the thermal pools are the main attraction – natural tubs and walls made from calcium carbonate deposits, filled with hot sulphuric spring water. It's a beautiful (though smelly!) spot and a great place for an afternoon's relaxation. There is a paid spa in the town, but we personally think you can't beat the free one!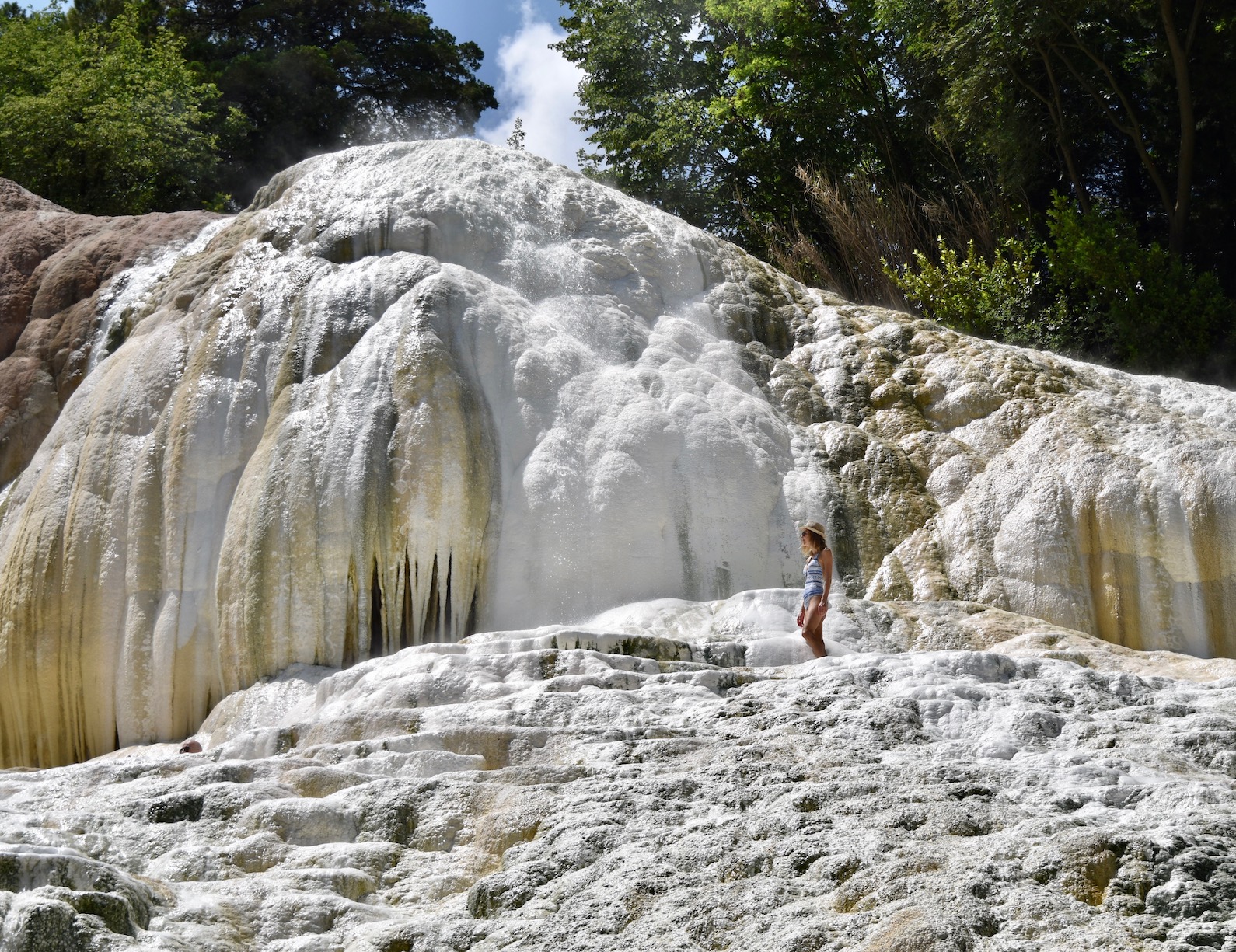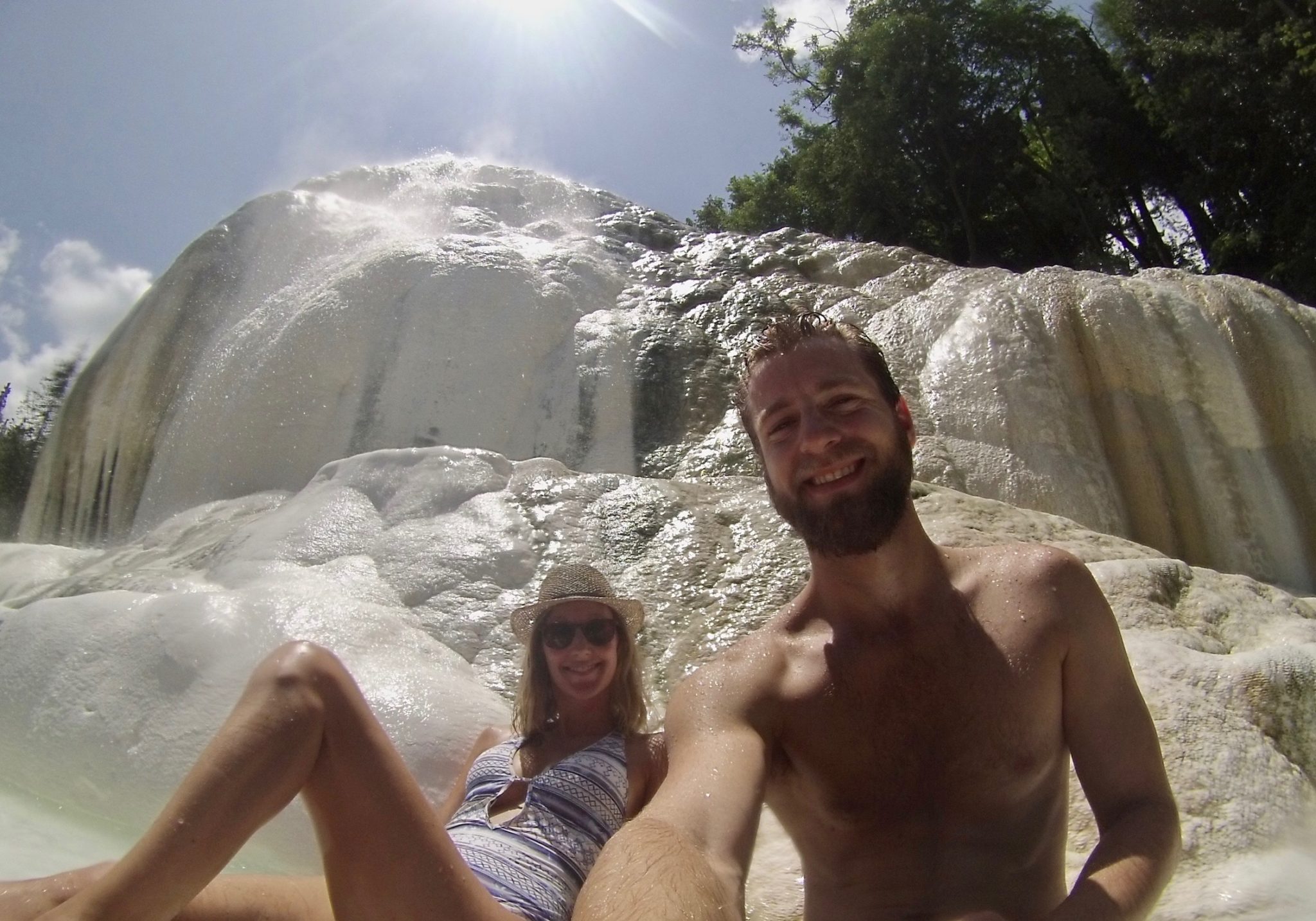 Where to Stay in Bagni San Filippo
It's possible to stay in the spa, or B&Bs in San Filippo, however, we stayed in Montepulciano, which is a 35-minute drive from the thermal pools.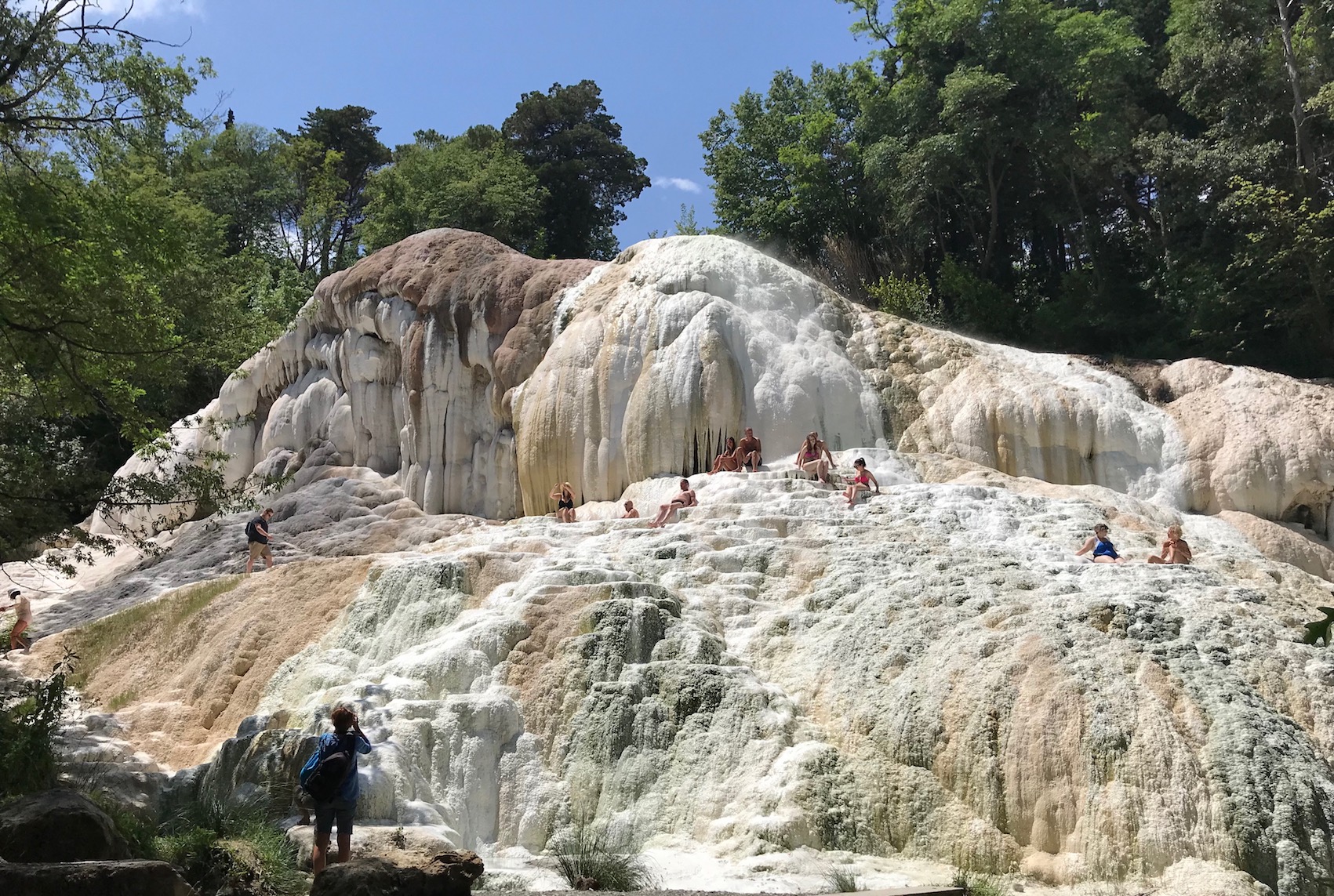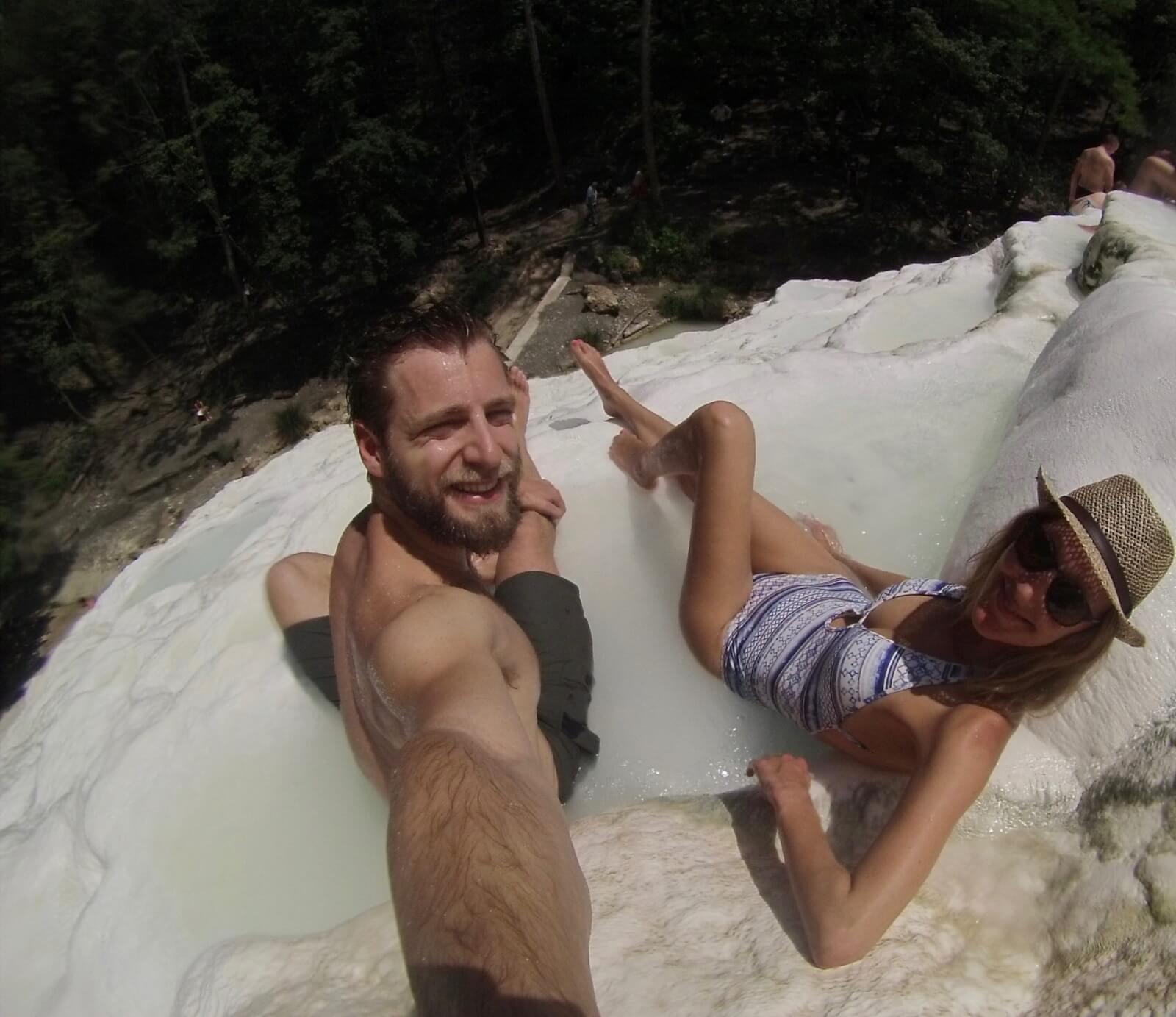 Montepulciano
Montepulciano is another gorgeous hilltop walled medieval town, with panoramic views of the Val d'Orcia and Val di Chiana valleys that surround it. It's a major producer of food and drink, in particular, Vino Nobile di Montepulciano (not to be confused with varietal wine merely made from the Montepulciano grape). Definitely do a wine tasting or two while you're here. We visited Cantina De'Ricci, a few minutes walk from the Piazza Grande which is incredible. Located in the Renaissance-era Palazzo Ricci, the cellar has vaulted stone ceilings – it's like a beautiful cathedral of wine. Part of the cellar dates back to the Etruscan period: it is a circular cave with a well at its centre. Oh, and the wine is lovely too!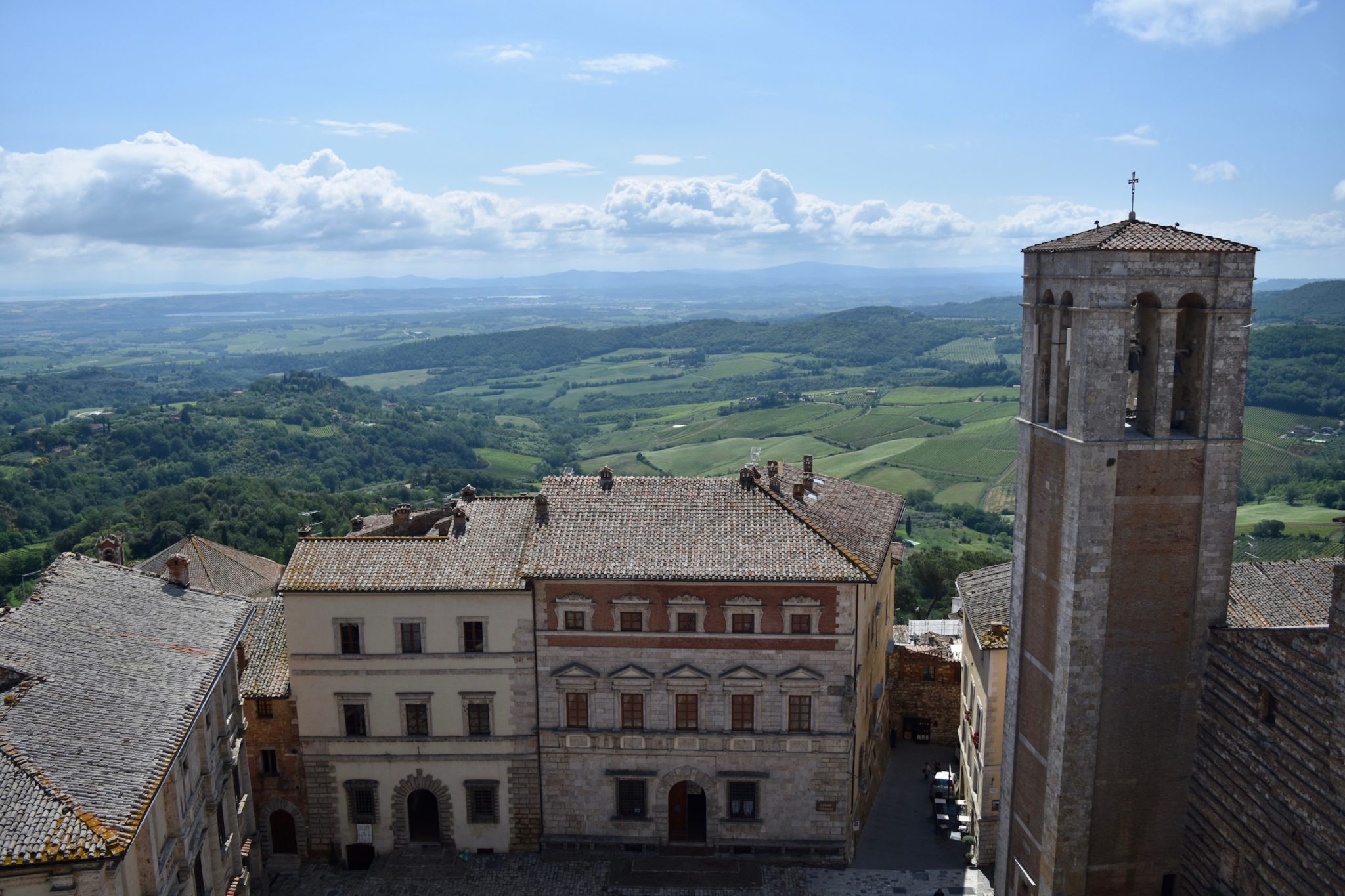 Where to Stay in Montepulciano
We stayed at the lovely Locanda San Francesco, which has a great bar and restaurant and excellent views of the valleys. Double rooms start from £179 (€200) per night including breakfast.
Find accommodation in Montepulciano

Other Places To Visit In Tuscany
Florence
There are so many things to do in Florence, it doesn't really need an introduction. The beautiful city has endless churches, art galleries and beautiful piazzas to explore.
Pisa
Visit the iconic leaning tower, the Pisa Baptistery and the Cathedral of Santa Maria Assunta.
Forte dei Marmi
Relax on the sandy beach in the lovely seaside town of Forte dei Marmi.
Elba
Part of the National Park of the Tuscan Archipelago, Elba is the third largest island in Italy after Sardinia and Sicily. It has gorgeous beaches, great hikes and delicious seafood.
How to Get to Tuscany
Fly direct from London to Pisa or to Florence.