Australia has over 60 wine regions and I've made it my mission to visit as many of them as I can whilst living here. I recently flew to Adelaide to take the Great Southern train to Brisbane, which gave me the perfect excuse for a little wine tasting in nearby McLaren Vale. So Enrico and I explored the region and put together a list of what we think are the best wineries in McLaren Vale.
Disclosure: This article contains affiliate links. This means that if you click a link and purchase something I've recommended I may earn a small commission. This does not affect the price you pay but helps me to run this site. You can read my full affiliate disclosure here.
The Best Wineries in McLaren Vale
Olivers Taranga
I tend to favour smaller boutique wineries over the huge producers, and Olivers Taranga is exactly that. A family-run business, they sell the majority of their grapes to other winemakers in the region and make a small selection of wines. The Shiraz was a standout, and something that really excited us was that they produce a Sagrantino. This grape grows in and around the town of Montefalco in Umbria Italy, where it has DOCG status – it is a beautiful full-bodied wine and became one of my favourites after our trip to Umbria last year. (Read more about Umbria here). I've never encountered Sagrantino in Australia before and Olivers Taranga's was fantastic – so much so that it was the one wine I purchased during our trip to McLaren Vale.
Olivers Taranga tasting fee: From $10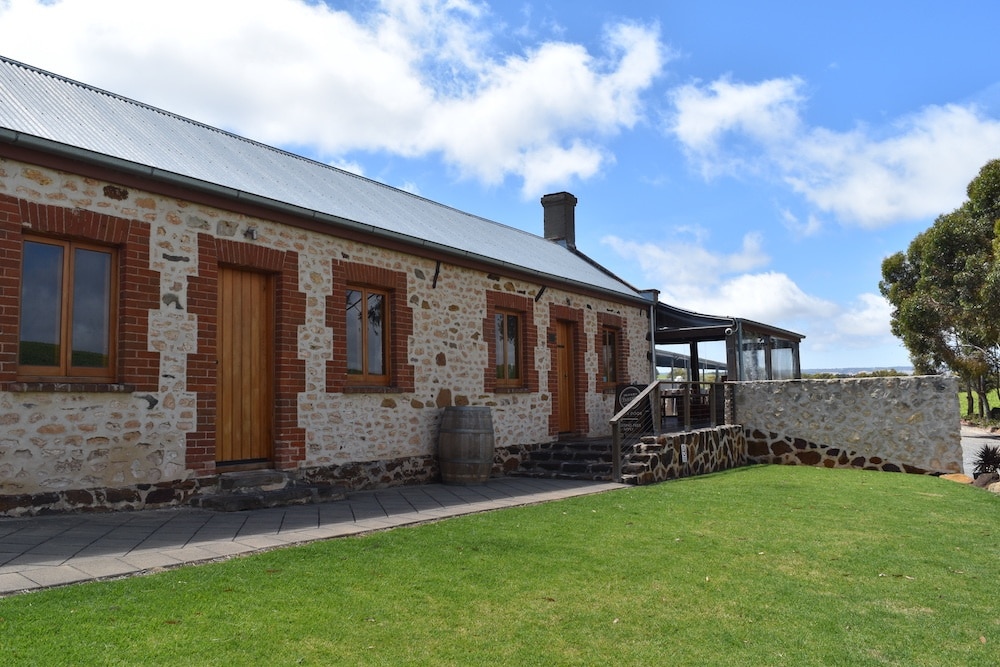 Alpha Box & Dice
This funky winery was recommended to us by friends and I could immediately see why. Housed in a rustic shed, filled with antique furniture, the wines are named after each letter of the alphabet. I recommend D – Dolcetto. It's a very informal vibe and is not your traditional wine cellar. You can book tastings in advance, so it's a good winery to visit for groups.
Alpha Box and Dice tasting fee: From $15 per person.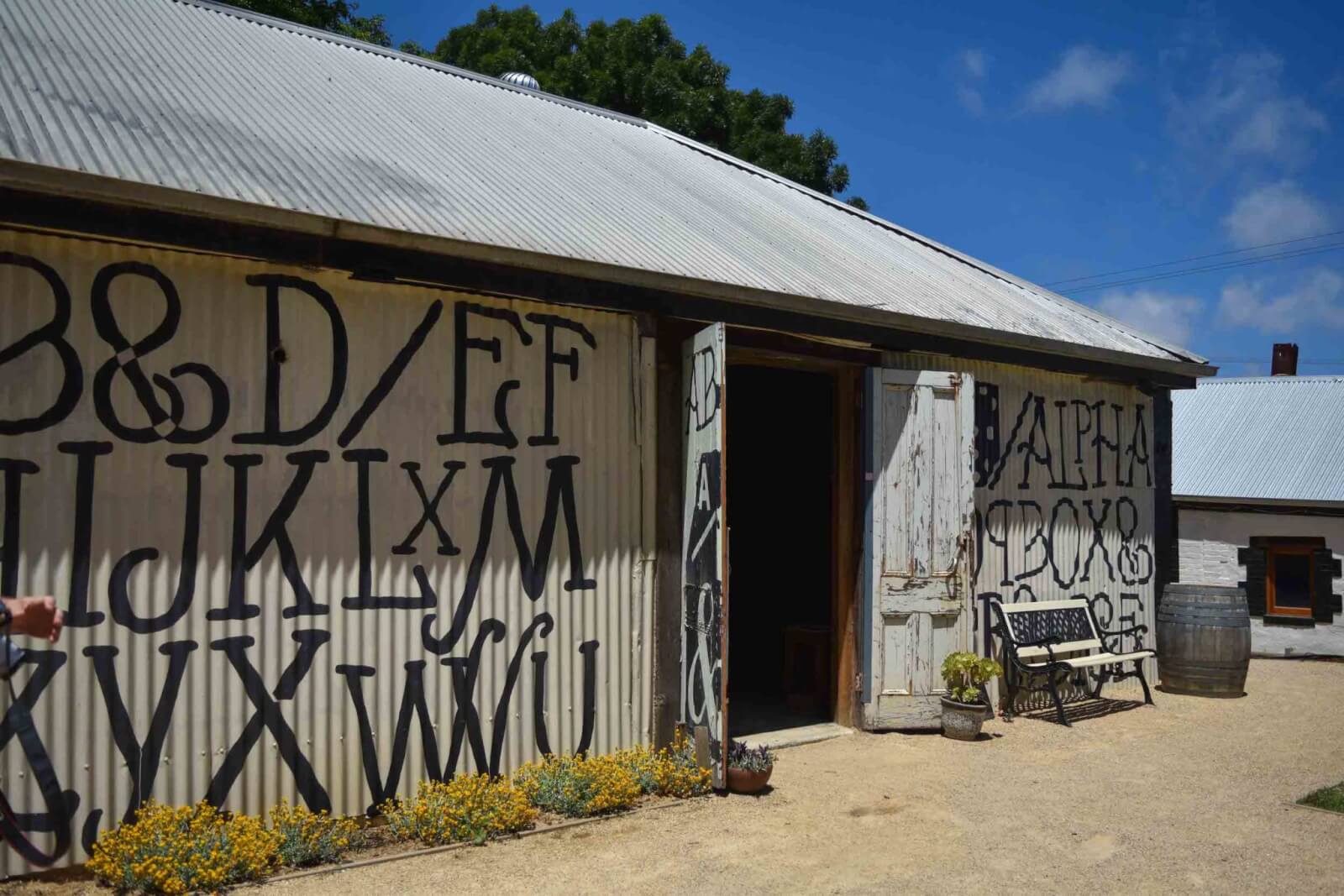 Down The Rabbit Hole Wines
I have to admit this was one of the wineries that I was most looking forward to visiting and it did not disappoint. After lusting over the boho decor, re-styled and painted double-decker bus tasting room, and the wardrobe of the beautiful host – Elise Cook, on Instagram, I was keen to check it out in real life. It's such a peaceful little spot – surrounded by trees and with picnic blankets spread out on the lawn. Elise took us through the wines on the bus and I was happy to discover that they matched the quality of the venue. Then we enjoyed a delicious lunch in the bar, before whiling away the afternoon on a picnic blanket in the garden. Idyllic. If you happen to be there on Friday evenings, they host a sundowner session with local musicians.
Down The Rabbit Hole Wines tasting fee: $10 which is redeemed on any wines purchased.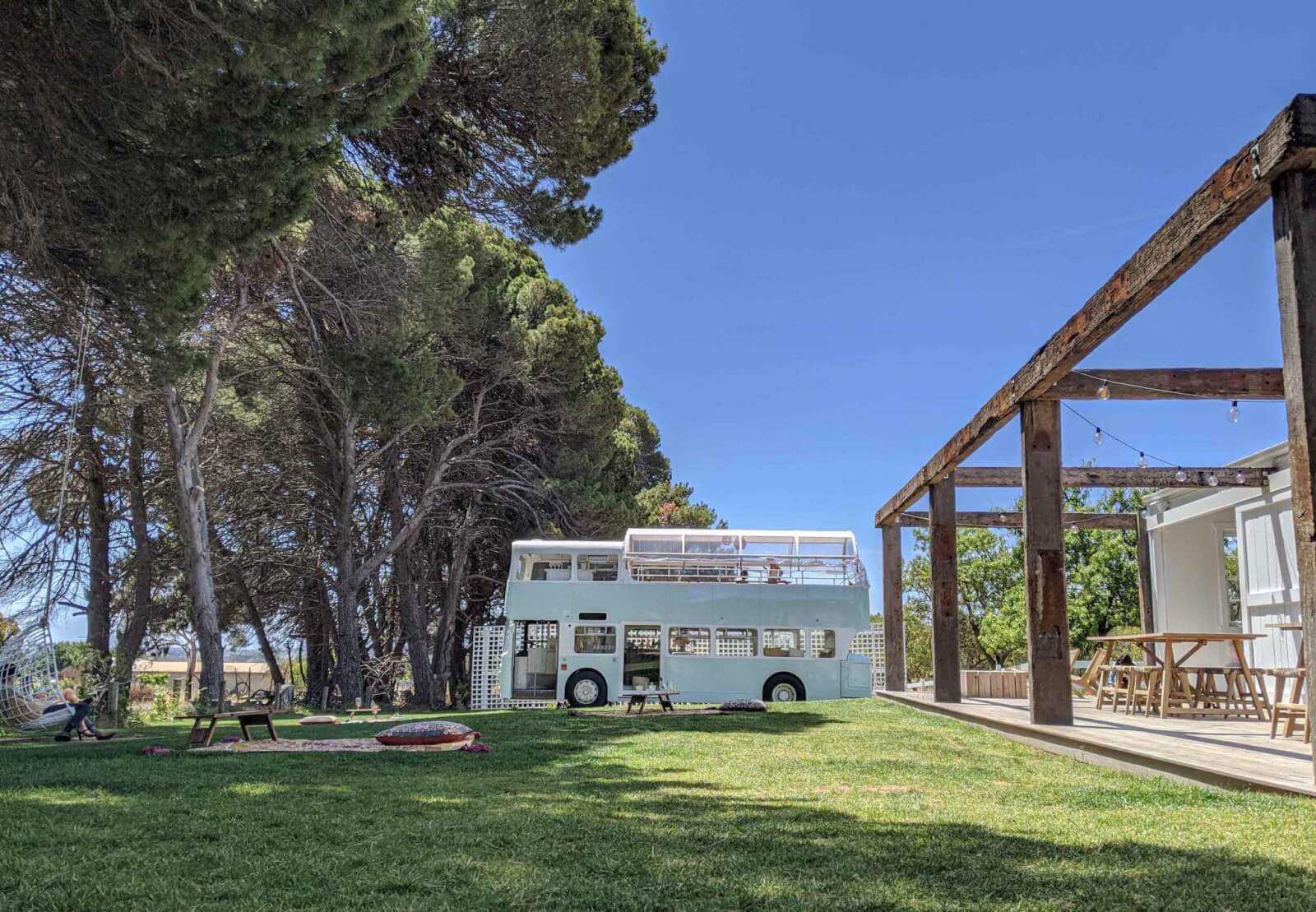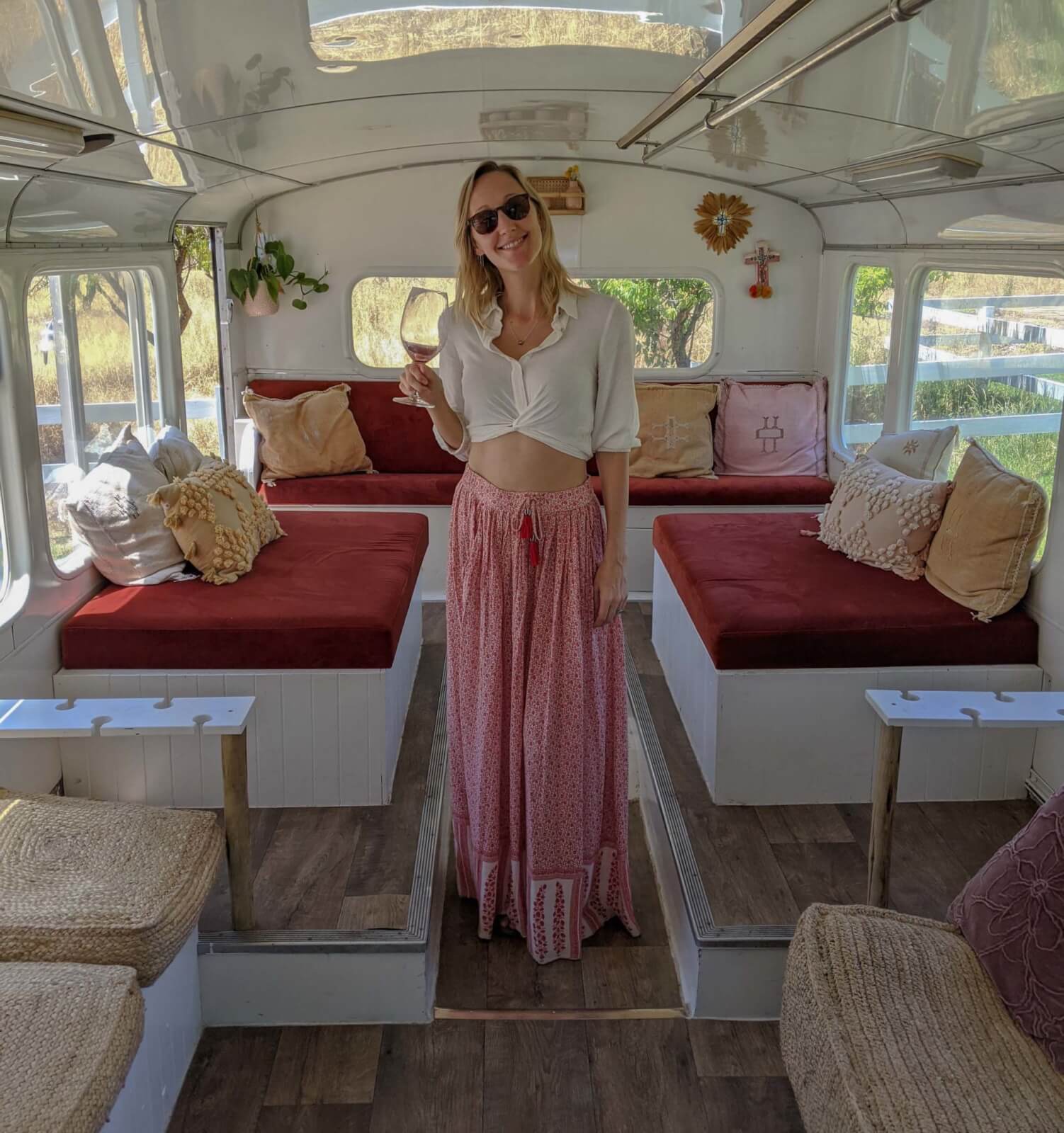 Mollydooker Wines
In Australia, mollydooker is a term used for a left-handed person, and Mollydooker Wines describes itself as an out of left-field winery. From their funky branding and colourful labels to the interestingly named wines, it's easy to see why. As well as a regular tasting, they offer winery tours and delicious lunch platters. Mollydooker has fantastic views overlooking the Willunga hills, and it's a great vantage point to admire the d'Arenberg Cube.
Mollydooker Wines tasting fee: From $20 per person.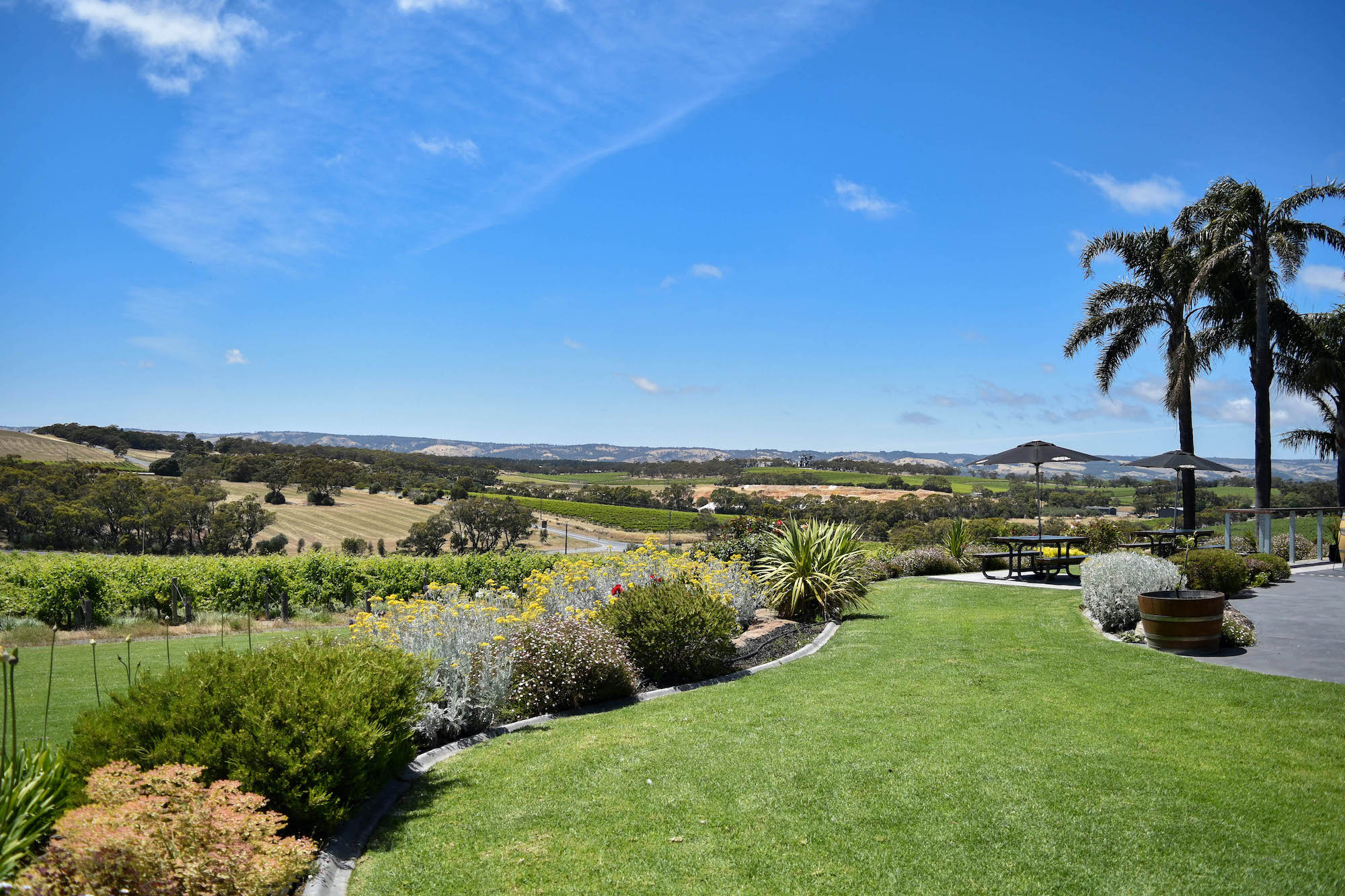 Read our perfect Clare Valley itinerary
Fox Creek
The Fox Creek Cellar Door is located in a beautiful 19th century stone cottage, surrounded by lovely gardens filled with flowers and olive trees. The winery showcases the work of local artists, with the gallery changing every few months. They offer platters of regional produce, including a vegan option, which you can enjoy in the gardens.  All of the Fox Creek Wines are vegan-friendly.
Fox Creek tasting fee: A $15 tasting charge applies and is redeemable on wine purchases.
Coriole
This lovely winery produces excellent Shiraz and Cabernet as well as some delicious whites (they serve Coriole wines on the Great Southern and the Chenin Blanc was my favourite wine during the journey). The cellar door is located in an ironstone barn with an excellent courtyard restaurant, next to an original 1850s homestead. They also grow their own olives.
Coriole tasting fee: $15 per person which is waived with purchase.
d'Arenberg Cube
Perhaps the most famous of McLaren Vale's cellar doors, d'Arenberg Cube is a unique five-storey building which houses a wine inhalation room, a virtual fermenter, a 360-degree video room, several bars, a fine-dining restaurant and tasting rooms on the top floor. The design was inspired by the complexities and puzzles of wine-making. There's also a 19th-century homestead that houses another exceptional restaurant overlooking the lovely gardens.
d'Arenberg Cube tasting fee: $15 per person redeemable with two bottles or more purchased. This includes a self-guided tour of the Alternate Realities Museum. Entry is free for guests dining at the restaurants.
Read our guide to Kangaroo Island
Other Things to Do in McLaren Vale
Hit the beach!
There are beautiful beaches on the Fleurieu Peninsula, so take some time to have a swim and relax on the beach while you're here. We loved Port Willunga – you can drive right onto the beach, which is perfect for picnicking. Moana is another nice beach, and Port Noarlunga is good for snorkelling.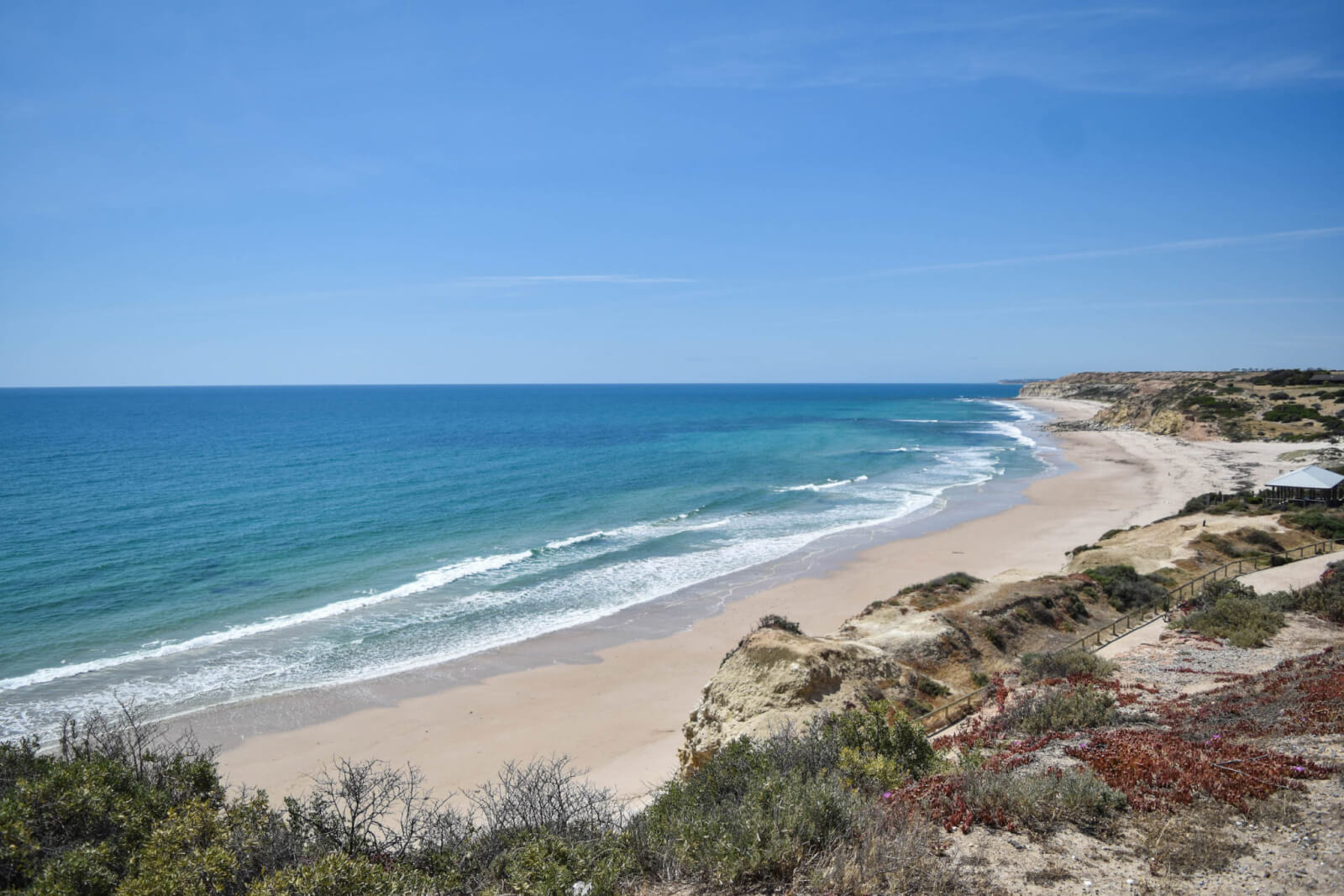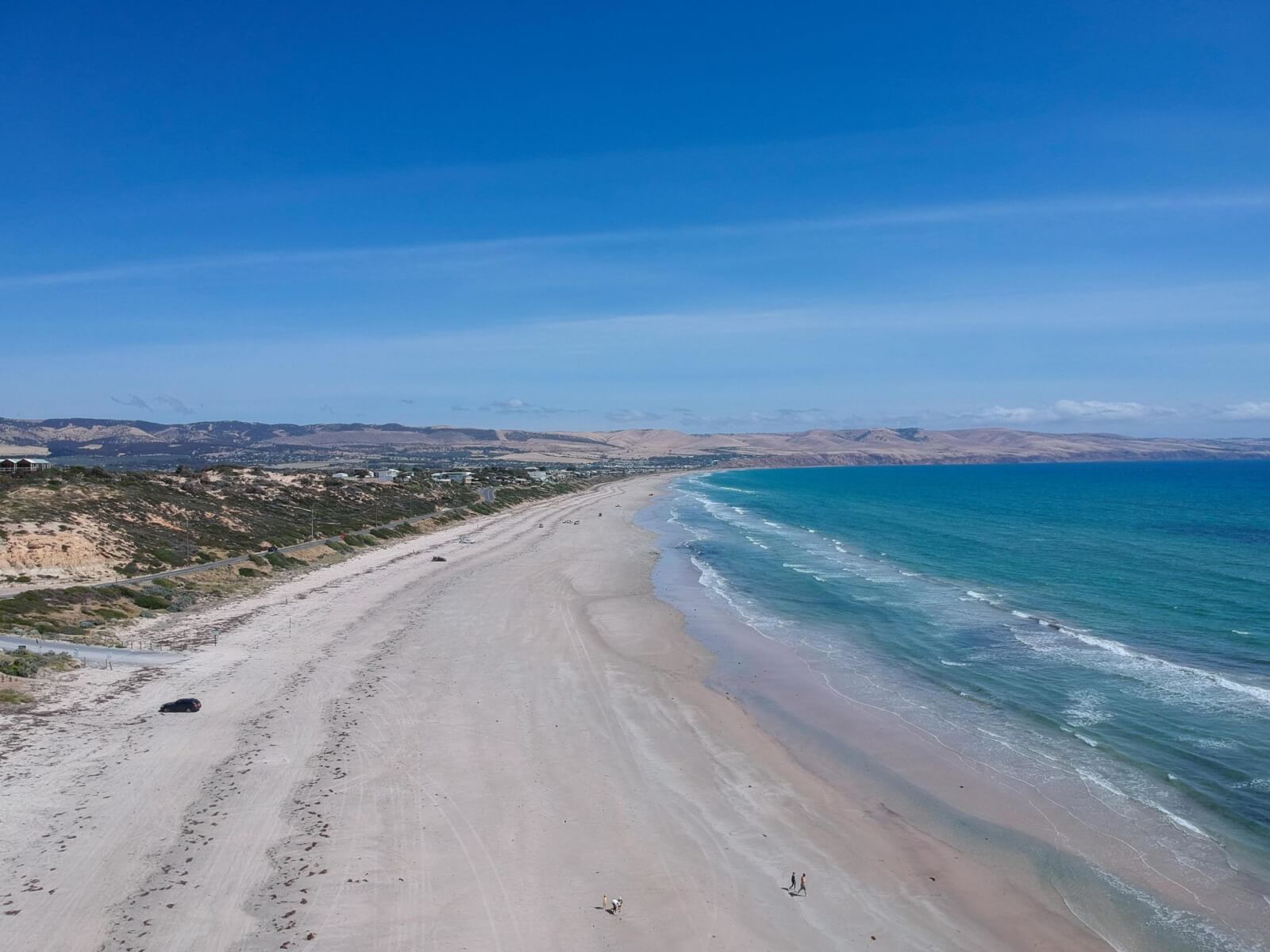 Walk or cycle the Shiraz Trail
The Shiraz Trail is an eight-kilometre track that follows an old railway line between McLaren Vale and Willunga. It's a great way to explore the wineries while getting some exercise! Cellar doors en route include Wirra Wirra, Serafino and Hugh Hamilton. Bike hire is available from Spinaway, Onya Bike Hire at the Carriage Café or Oxygen Cycles.
Willunga Farmers Market
If you happen to be in McLaren Vale on a Saturday, make sure you check out Willunga Farmers Market. Sample some of the region's fantastic produce, with more than 80 farmers and artisan food producers selling their wares.
Where to Stay in McLaren Vale
You can either stay in McLaren Vale or along the beautiful Fleurieu Peninsula, where there are a few hotels and a number of lovely AirBnBs. I recommend Serafino McLaren Vale.
Alternatively, you can stay in Adelaide as we did and take a day trip down. It is about 45 minutes drive from the centre and there are also organised tours. I've stayed in Adelaide a couple of times and both the accommodations have been great; Quest on Franklin and Majestic Roof Garden Hotel.
How to Get Around McLaren Vale
We hired a car from Adelaide airport and drove to McLaren Vale, this is a good option as it means you can really explore the Fleurieu Peninsula, including the lovely beaches. However, wine and driving aren't the best combination, so it means one person needs to stay sober (luckily for me that person was Enrico!). There are a number of McLaren Vale wine tasting tours that run from both Adelaide and within the wine region, which is a good option if all of your party wants to join in the tasting. Otherwise, hire bikes and cycle the Shiraz Trail (above).
Travelling in South Australia? Check out our guide to Kangaroo Island.
Love Australian wine regions? Read about Margaret River.