Something I discovered when moving to Sydney is that the city is full of quirky hidden bars. If you're lucky, you may stumble upon one while walking through the city, but most likely, you'll hear about them through friends (or by reading blogs). So Enrico and I set ourselves a challenge and have been exploring Sydney's underground bar scene, and have put together our recommendations for the best Sydney Speakeasy Bars.
---
Disclosure: This article contains affiliate links. This means that if you click a link and purchase something I've recommended I may earn a small commission. This does not affect the price you pay but helps me to run this site. You can read my full affiliate disclosure here.
Shady Pines Saloon
Located in Darlinghurst, this basement saloon bar transports you to America's southern states. American rock and country blasts out through the speakers and moose heads and stuffed fish adorn the walls in Shady Pines Saloon. The signature drink is whisky and fresh apple juice, an easy to drink delicious combo, accompanied by peanuts – their trademark bar snack.
What to Order at Shady Pines Saloon
Whisky and apple juice.
How to Find Shady Pines Saloon
Head to Foley Street in Darlinghurst, a small lane parallel to Oxford Street. Look out for an open doorway on the righthand side, and once you get nearer you will notice a bouncer lurking in the entrance.
The Baxter Inn
The sister bar to Shady Pines Saloon, The Baxter Inn is a must for whisky lovers in the Central Business District (CBD). Not only do countless bottles line the bar (complete with ladder-like an old school library), but there is also a whisky room, full of rare, expensive and unusual whiskies, sourced from all over the world.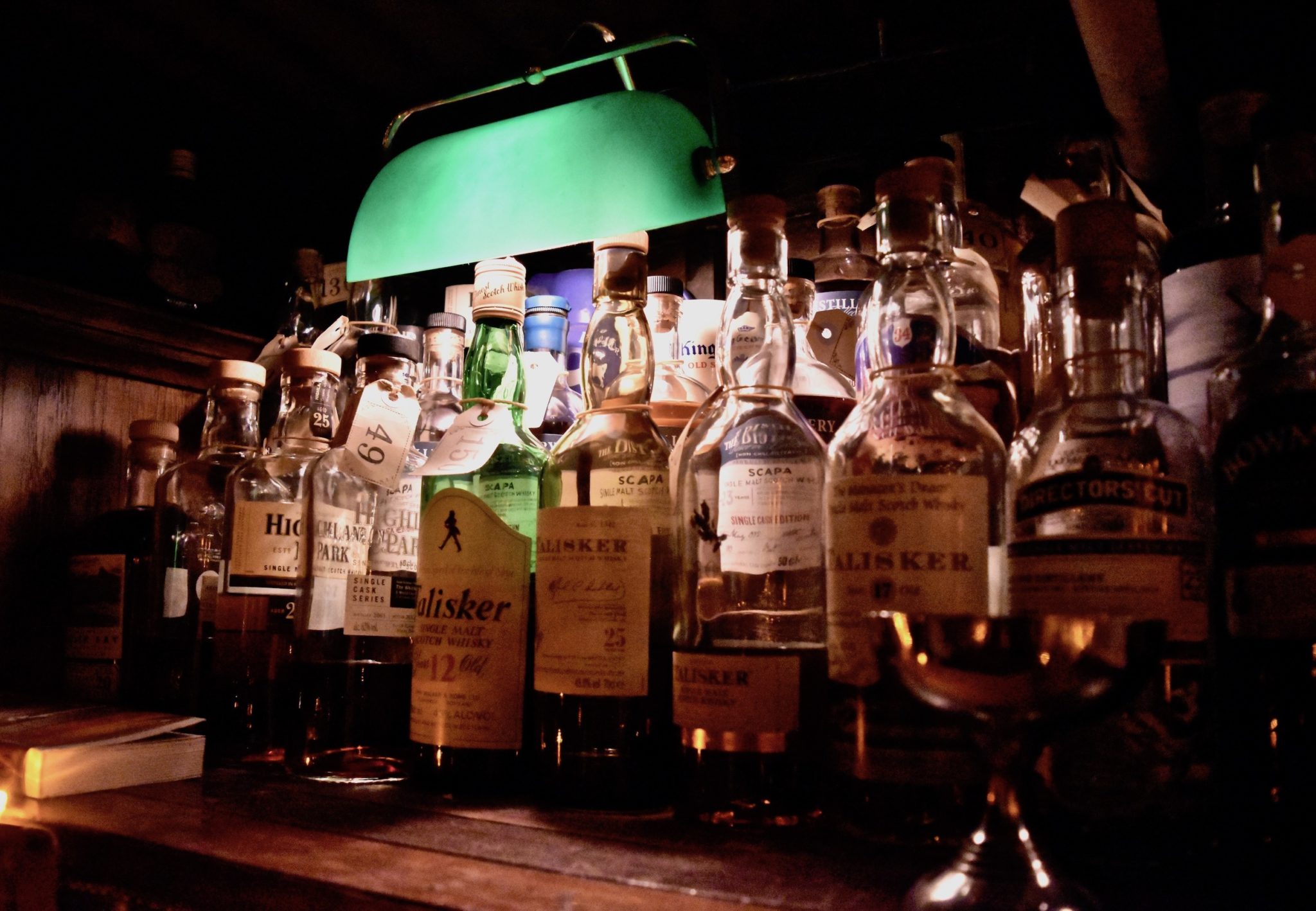 What to Order at The Baxter Inn
With almost 800 varieties available, this is the place for whisky exploration.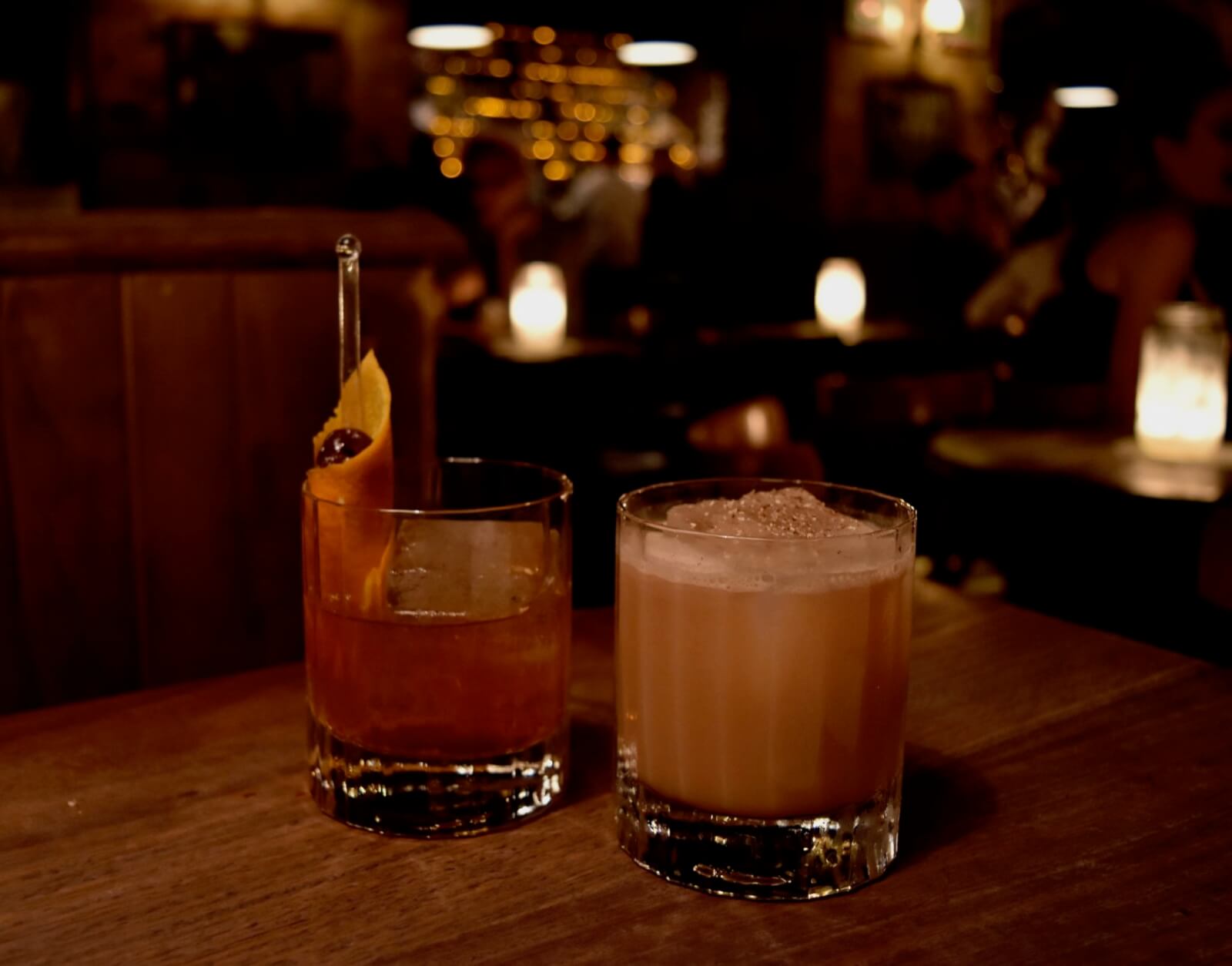 How to Find The Baxter Inn
Walk to 154 Clarence Street, and then down the laneway into a small courtyard. In the right-hand corner, you will see what looks like a fire escape – head inside and down the stairs and through another door into Baxters.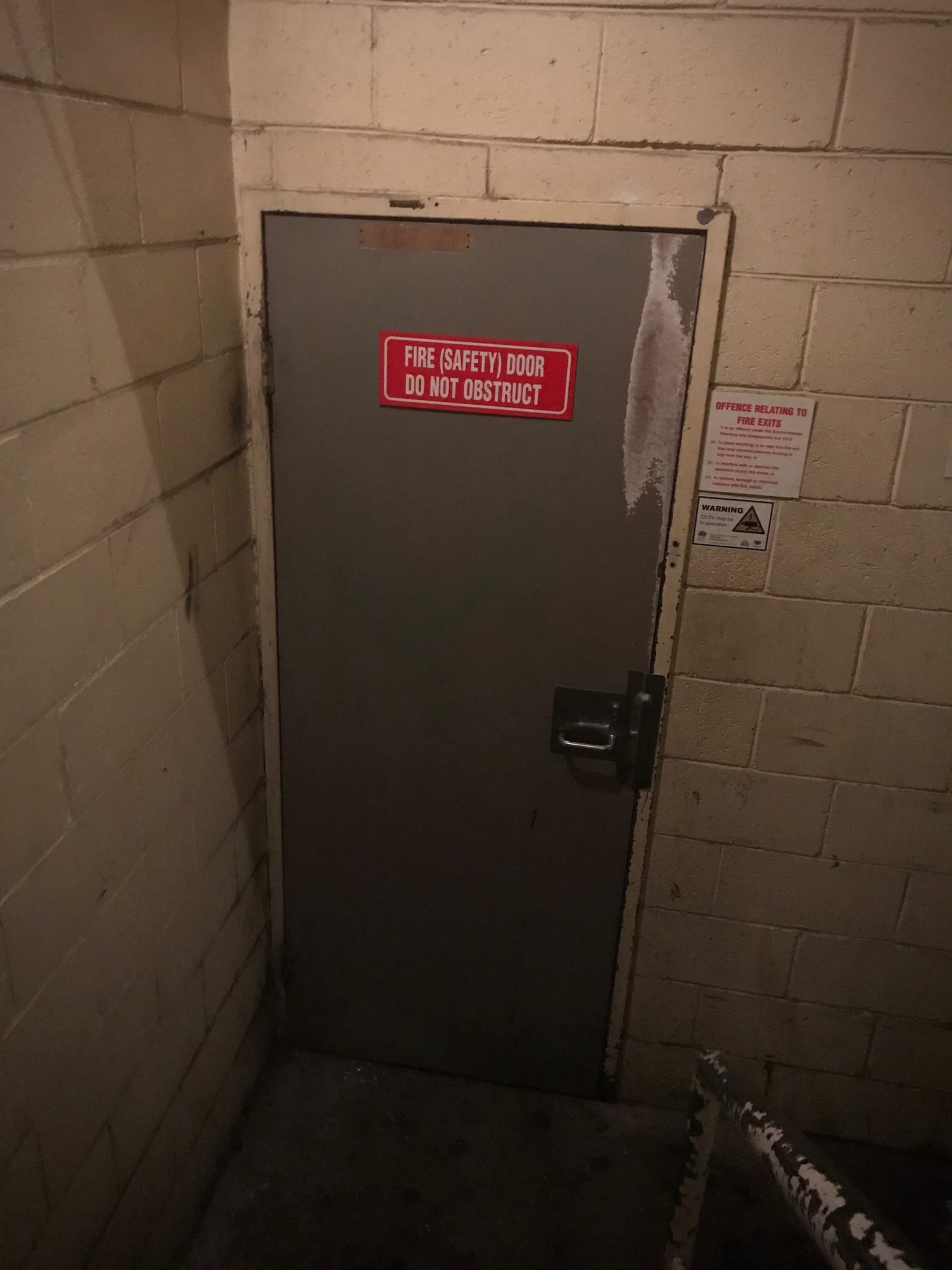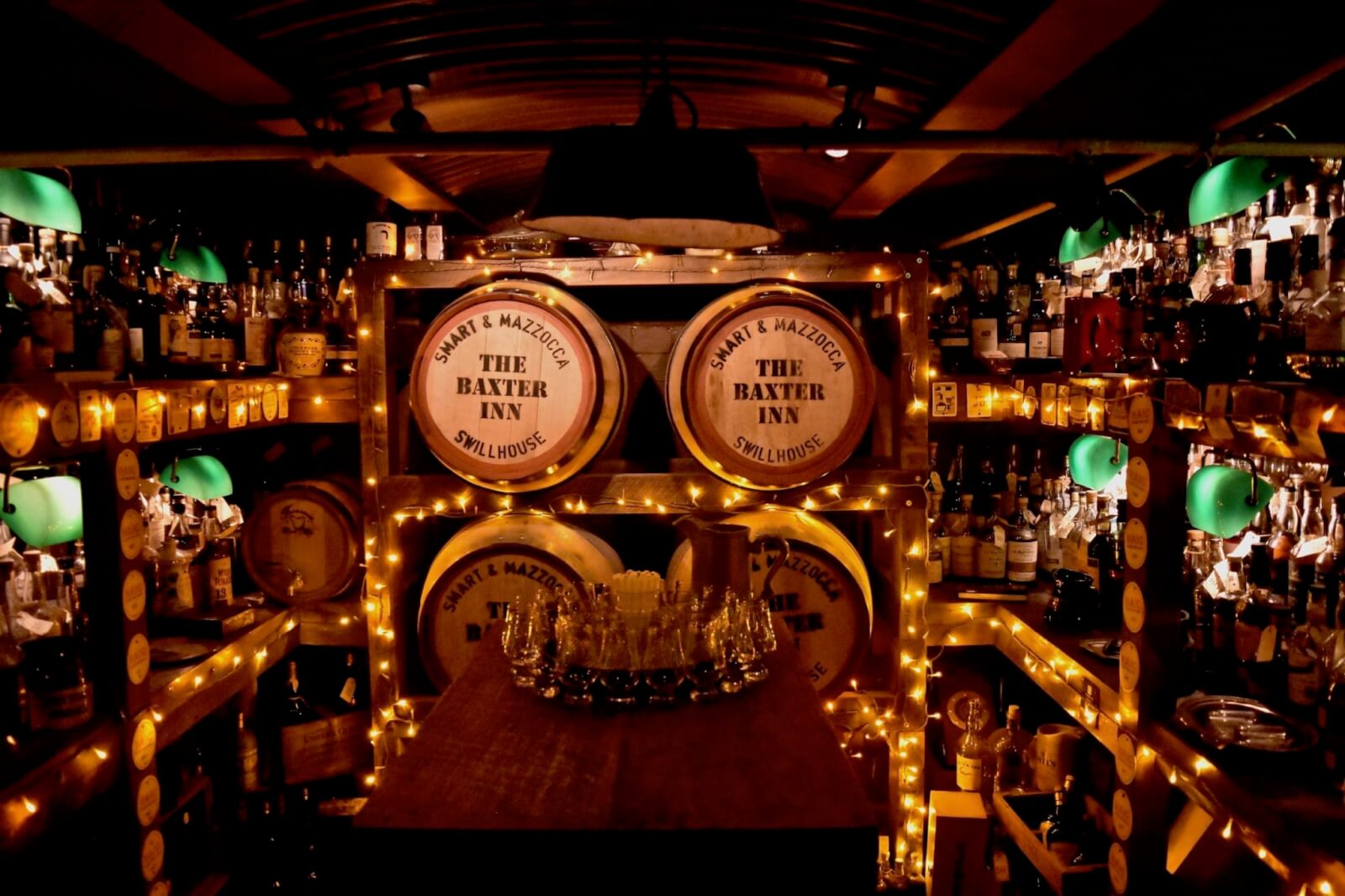 Old Mates Place
If I had to choose, this would be my favourite of Sydney's speakeasy bars. It's a little different from the majority, as it's not underground but instead located on the top floor with an outdoor roof terrace. The main bar is beautifully styled, with dark timber and an assortment of unusual knickknacks on the shelves. Climb another set of stairs and you will reach the outdoor roof terrace, with a panoramic view of the city.
What to Order at Old Mates Place
Old Mates Place has a bit of everything and I would definitely recommend the cocktails. They also have a food menu with charcuterie and the speciality – Philly cheesesteaks – with both veggie and meat varieties.
How to Find Old Mates Place
Head to 199 Clarence Street and walk up four flights of stairs to the entrance. It sort of feels like you're entering an apartment building or perhaps a foreign language school but keep going and you will find it!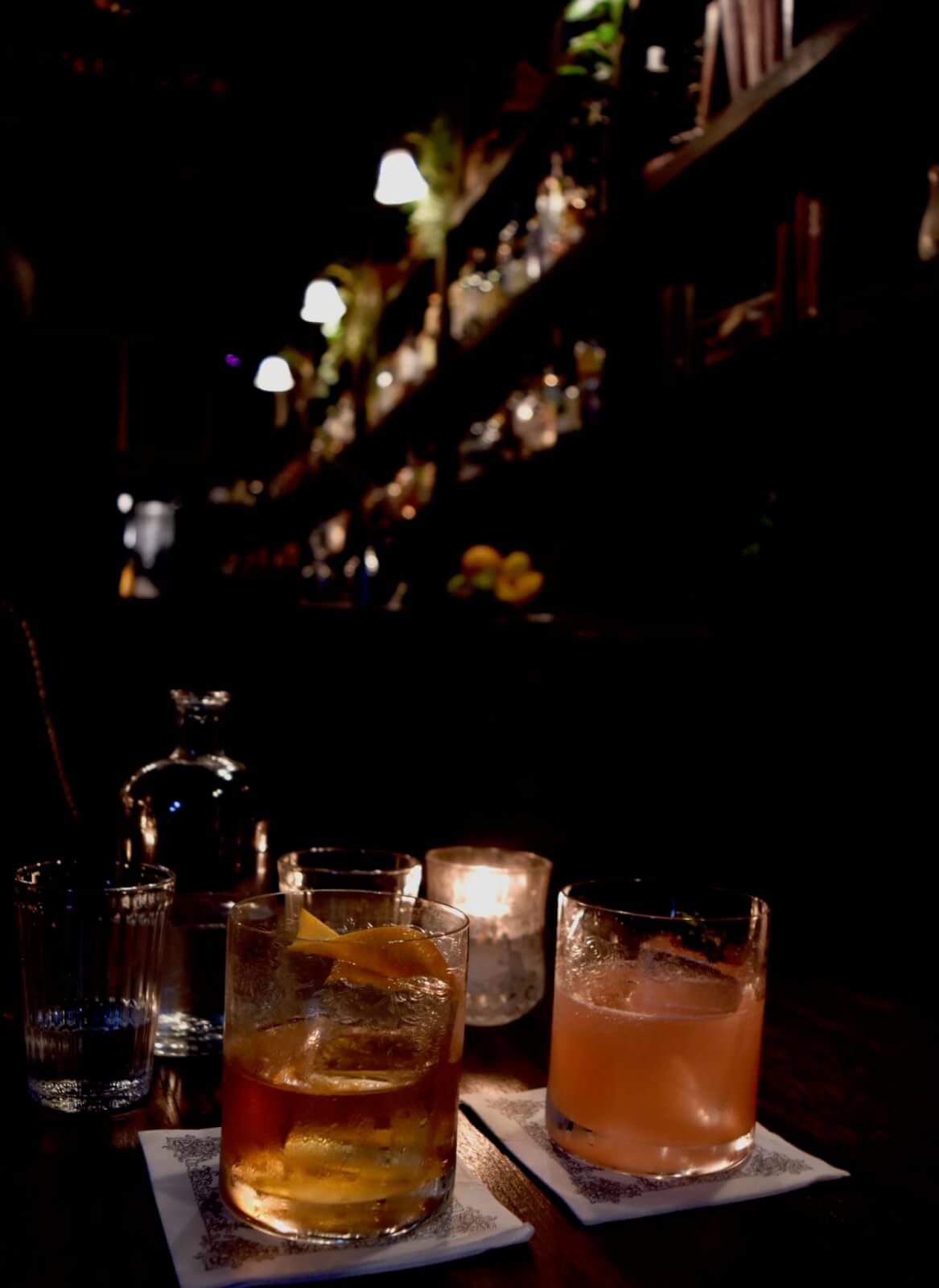 The Doss House
Located in Sydney's oldest neighbourhood, the Rocks, the Doss House is a bar with a fascinating history. Built in 1844, the heritage building was, at different periods, a Chinese opium and gambling den, a cobblers and a doss house. (A doss house is a cheap lodging for the homeless and poor.)
Though it's a basement bar, there is an outside area lit with fairy lights, sheltered by greenery, and inside the bar is separated into four rooms, with décor reminiscent of their former purpose. You'll find a beautifully ornate opium pipe and cobblers stools, as well as gorgeous antique sofas.
What to Order at The Doss House
This bar has a great whisky selection and lots of whisky-based cocktails. The signature is The Dusky Scotchman (10-year-old Laphroaig, Branca Menta (a bitter amaro liqueur) saline and honey.)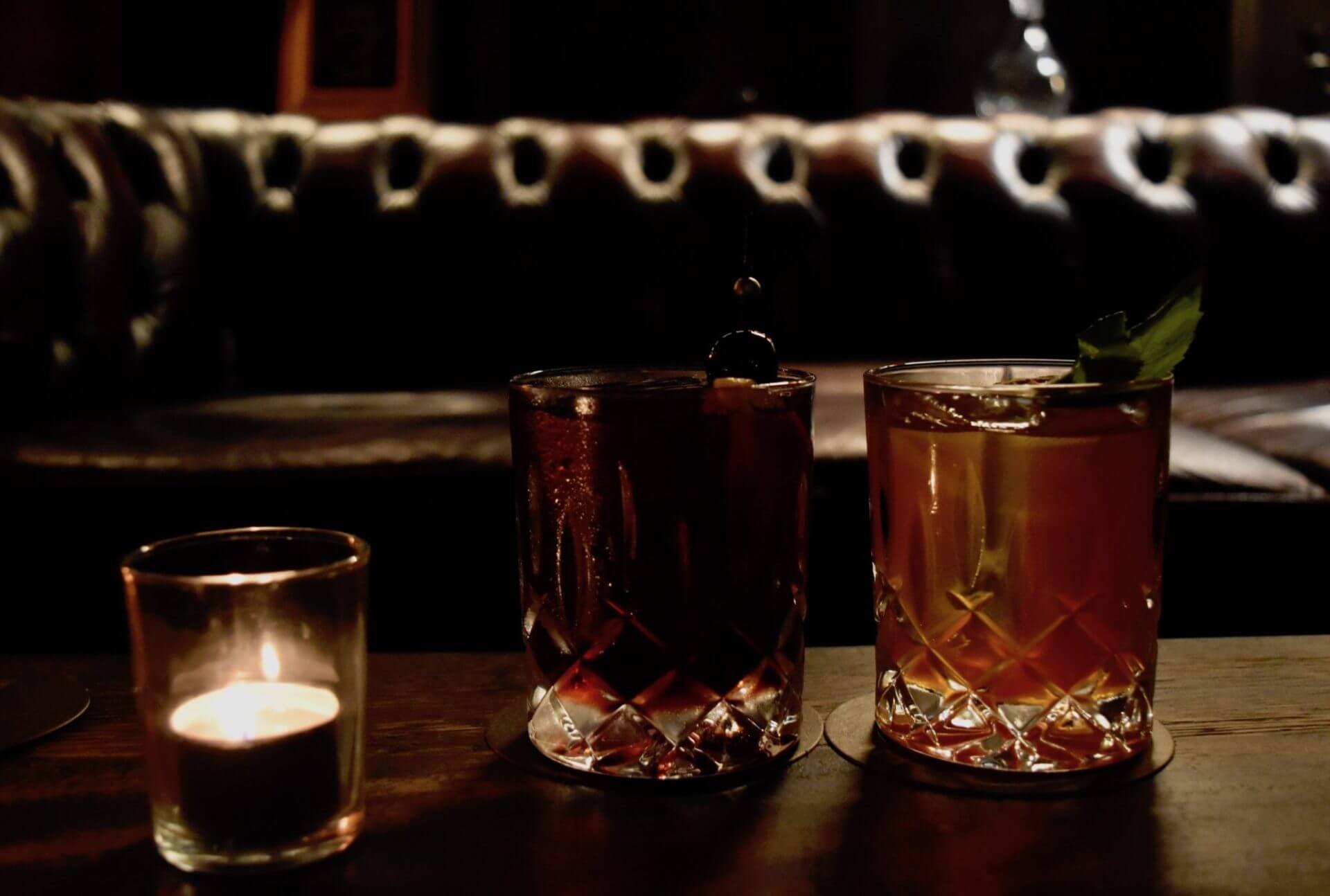 How to Find The Doss House
One of the easier bars to find, walk along George Street towards Sydney Harbour Bridge, once you pass the Orient Hotel, keep your eyes peeled for a small black sign above a doorway. Make your way along the corridor and down the stairs at the back and you will arrive.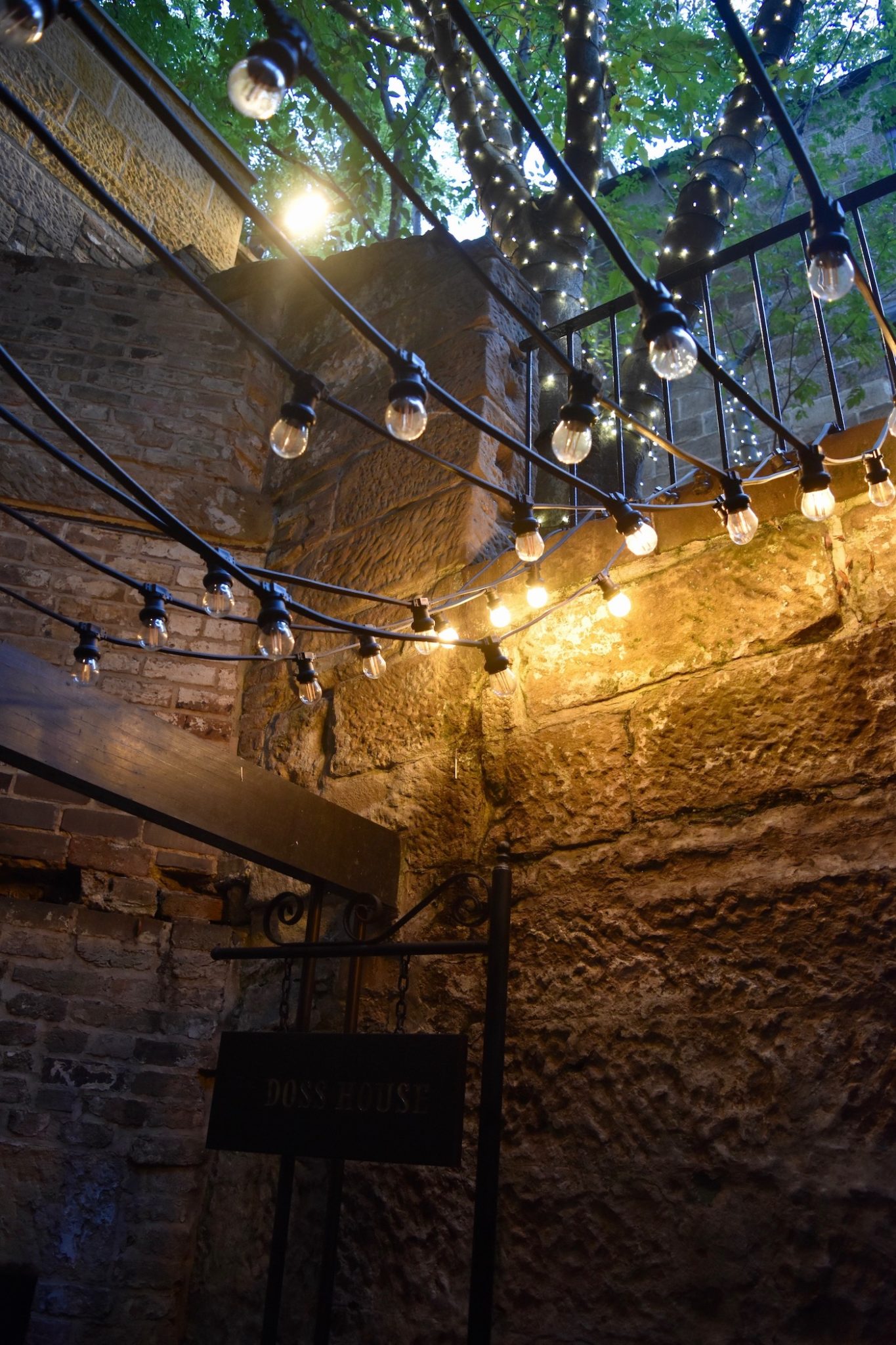 Ramblin' Rascal Tavern
This is such a fun bar. Bras, a horse head mask and things I won't mention in a travel blog(!) hang above the bar. Owner and barman Charlie Lehman is often shirtless, wearing dungarees, and has a beard to rival even the most dedicated Hackney (or Melbourne) hipster.
What to Order at Ramblin' Rascal Tavern
Ramblin' Rascal Tavern's drinks menu includes a 'shit tinnie' (a tin of beer) for $6, a pretty extensive range of cognacs and whiskies and the signature cocktail 'Sazerac on tap' – a cognac based cocktail.
How to Find Ramblin' Rascal Tavern
Head to the corner of Park and Elizabeth Streets, and look out for a black sign with three skulls. This is the entrance, and you'll find the bar down a set of stairs in an old comedy venue.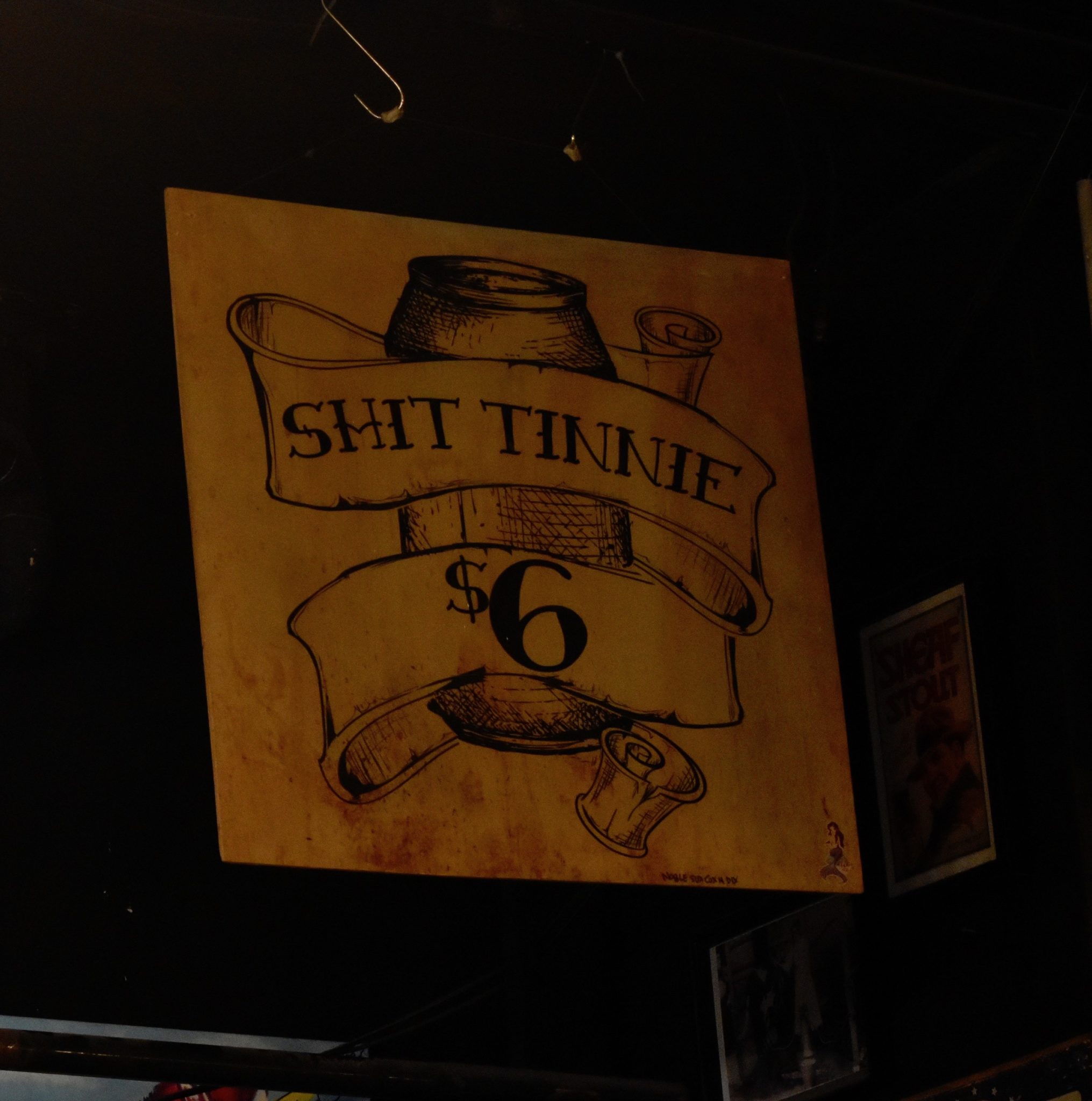 Door Knock
One of the more challenging of Sydney's secret bars to find, Door Knock requires a passcode to enter. Once inside the basement bar, you may be surprised to find plenty of greenery, with vines and hanging ropes along with bare timbers, making you feel like you're in a woodland cabin rather than a basement bar.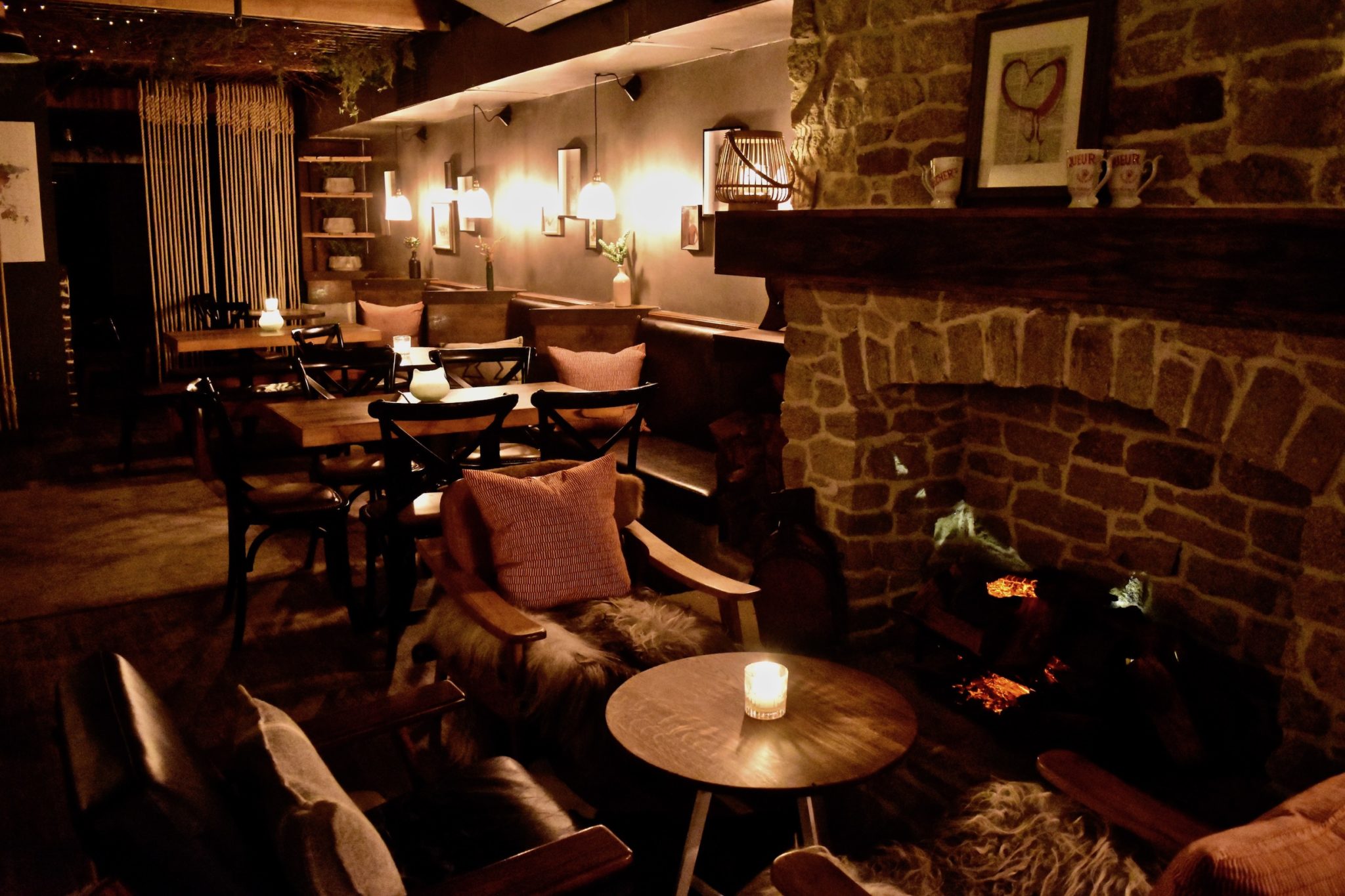 What to Order at Door Knock
Go for one of the unusual cocktails that include ingredients like carrot and cardamon honey and spiced berry port compote along with macadamia and kiwi. There is also a great selection of biodynamic wines.
How to Find Door Knock
Look for the sandwich shop at 70 Pitt Street, and head down the stairway next door, make your way along a long corridor before reaching a door with a brass pineapple knocker. Knock three times and you're in.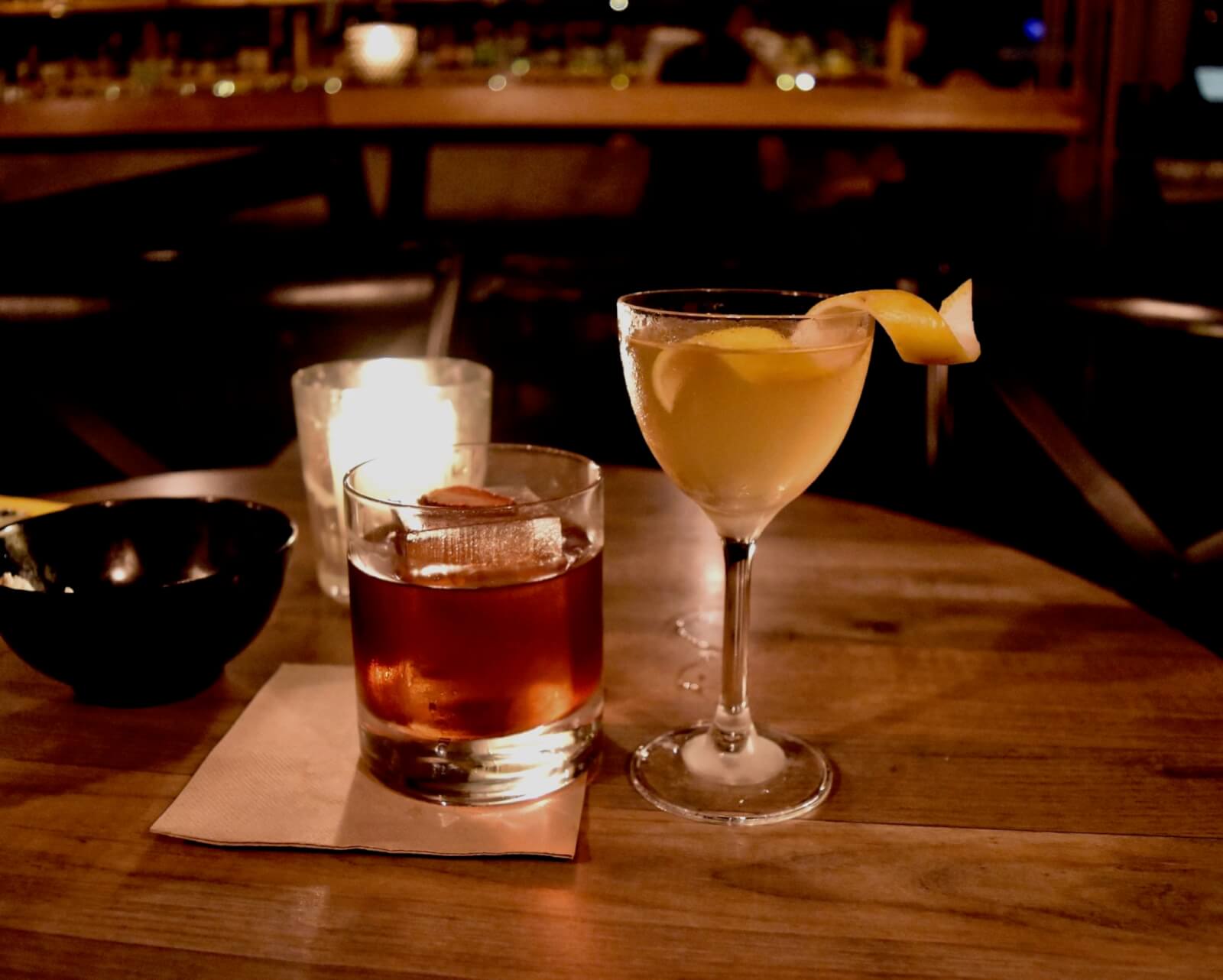 The Barber Shop
Hidden behind a real-life Barbershop where gentlemen can enjoy a haircut or beard trim, this is a gin lovers' paradise. The secret bar offers gins from all over Australia as well as spirits from around the world.
What to Order at The Barber Shop
Try one of the gin cocktails or order a gin flight to sample a selection of different gins.
How to Find The Barber Shop
There are two ways to enter the Barbershop. Either round the back via a laneway on Clarence Street or through the shop and out a back door (when the shop is open) on York Street.
PS40
The perfect Sydney hidden bar for those that prefer a non-alcoholic beverage, PS40 creates its own delicious varieties of soda which can be drunk solo or mixed with a spirit. The sodas are made on-site, in a 500-litre stainless-steel tank, and many feature native ingredients, including 'bush tonic water', made with lemon myrtle and native lemongrass.
What to Order at PS40
smoked lemonade, which is made with water provided by a nearby smokehouse.  Or one of the medicinal themed cocktails.
How to Find PS40
It's not too challenging to find this bar, the entrance is on Skittle Lane off King Street.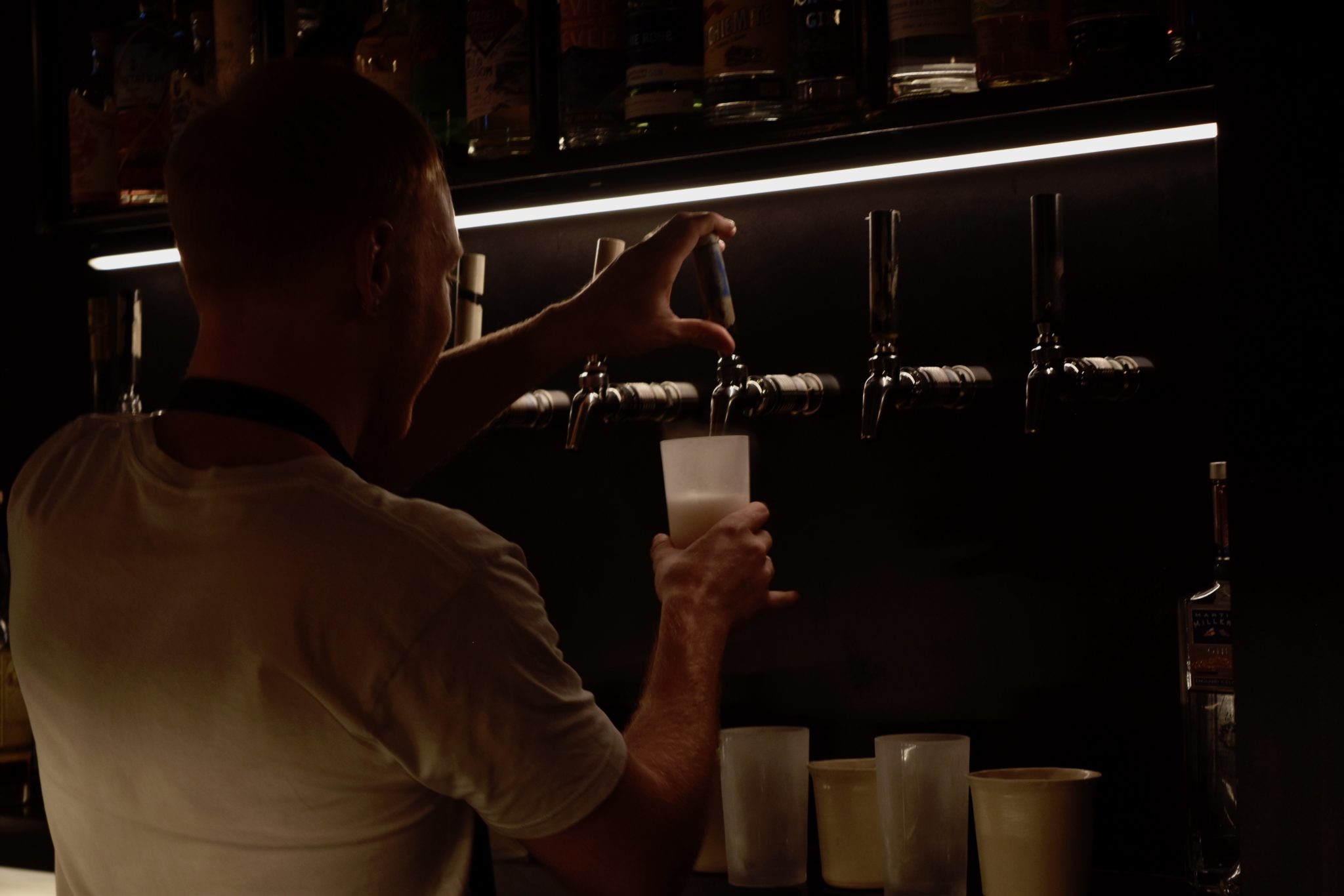 Where to Stay in Sydney
As most of these bars are in the CBD, you will ideally want to base yourself here for the easiest speakeasy bar exploration.
Budget – Sydney Harbour YHA is a great low-cost option with both dorms and private rooms. The sustainable property has an incredible rooftop with views of the Sydney Opera House, Sydney Harbour Bridge and Sydney Harbour. Facilities include a TV lounge, billiards and a fully equipped communal kitchen, a 24/7 reception desk, free WiFi throughout and guest laundry.
Mid-range – Meriton Suites Pitt Street has self-contained suites laundry facilities and kitchens/kitchenettes. There is an indoor pool, a hot tub, a sauna and a fitness centre.
Luxury – The Shangri-la Sydney has breathtaking views of the Sydney Opera House, the Harbour Bridge or Darling Harbour. Rooms have lavish marble bathrooms with bathtubs and luxury bedding. The hotel has a day spa, fitness centre and indoor pool, as well as a bar and restaurant with harbour views.