As a big fan of Italy, I've done a lot of research into the country's best beaches – which according to Tripadvisor are predominantly located in Sardinia. So while road tripping around the island we decided to explore as many as possible and see if the Sardinia beaches really are as beautiful as the photos.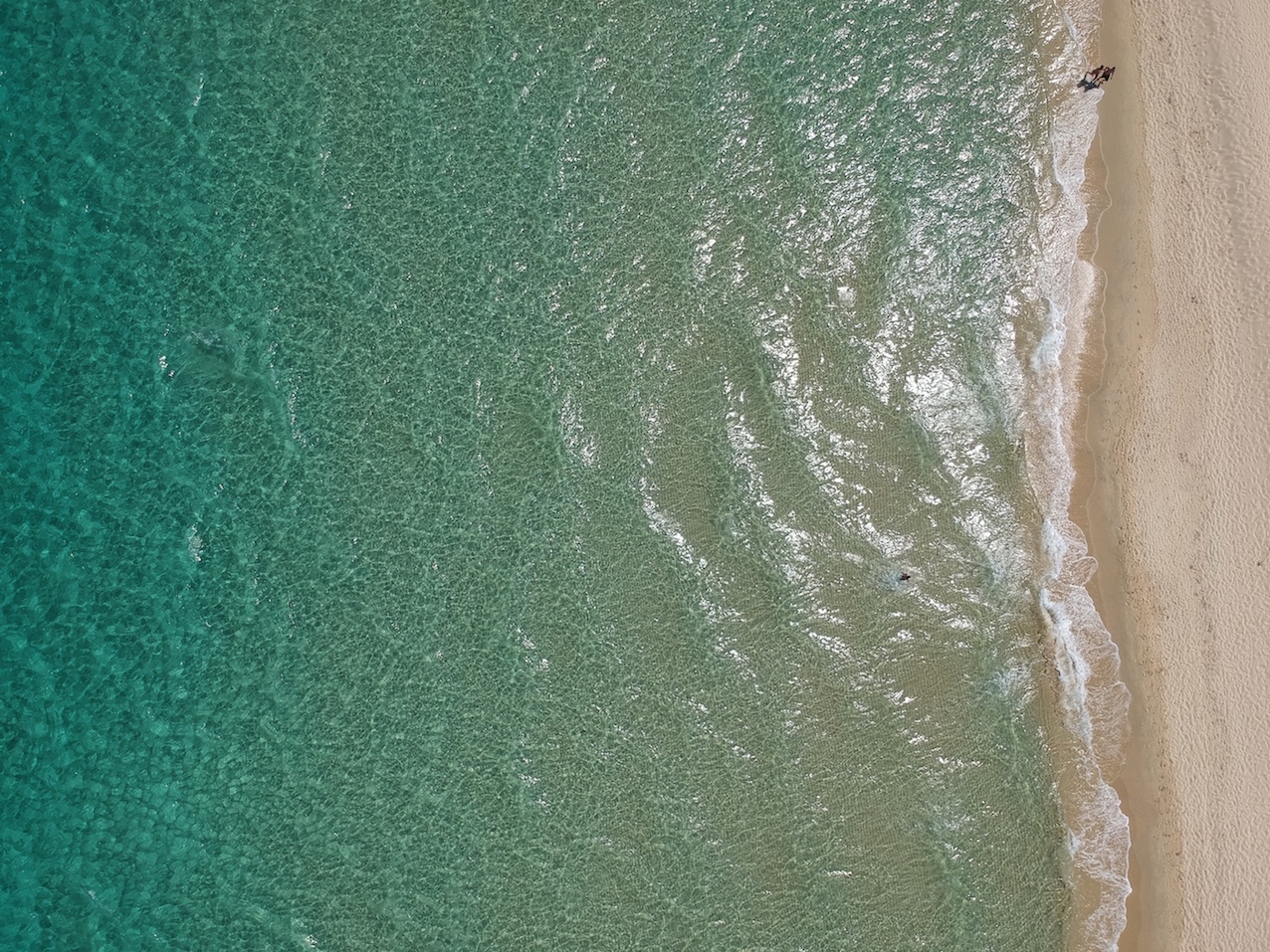 Disclosure: This article contains affiliate links. This means that if you click a link and purchase something I've recommended I may earn a small commission. This does not affect the price you pay but helps me to run this site. You can read my full affiliate disclosure here.
Here are what we think are the best beaches in Sardinia:
Cala Sinzias
This glorious Sardinian beach is a 50 minute drive from the capital Cagliari on the Costa Rei. With Crystal clear water, white sand and lined with eucalyptus trees it's an incredibly picturesque spot. There is a beach club at the entrance where you can enjoy snacks, lunch dinner and drinks and also enjoy yoga classes. The beach can get a bit windy which means it's sometimes possible to surf there.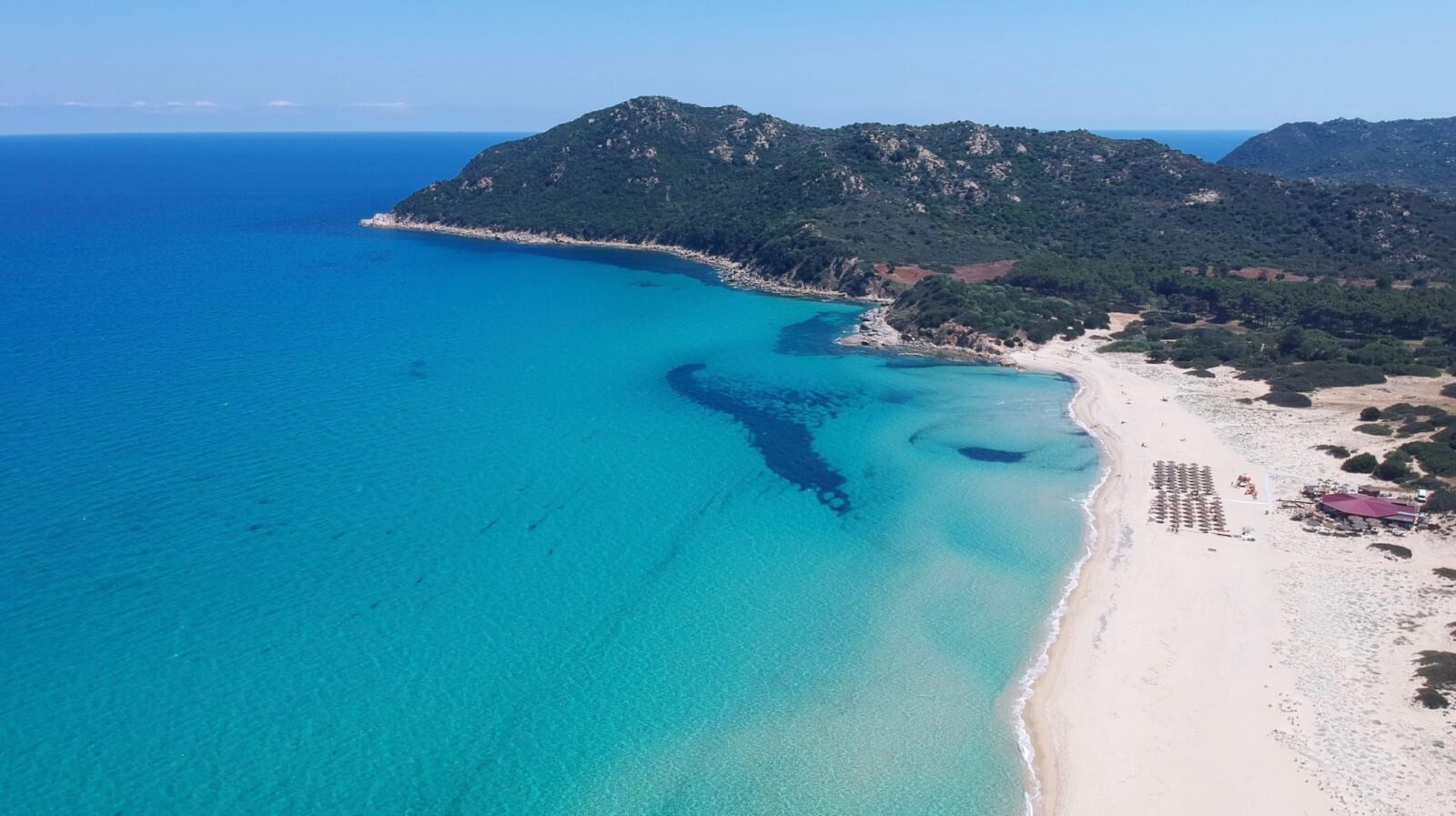 Cala Gonone
This lovely town on the east coast is the gateway to the Orosei Gulf (Golfo di Orosei). It's one of my favourite places in Sardinia and has everything you need: nice beaches, good restaurants and it's compact – meaning you can walk everywhere. There are operators offering boat trips to the beautiful beaches along the coastline and to the Bue caves. You can also find some great hikes close by. The main beach is a pebble beach with transparent water and definitely worth spending an afternoon on.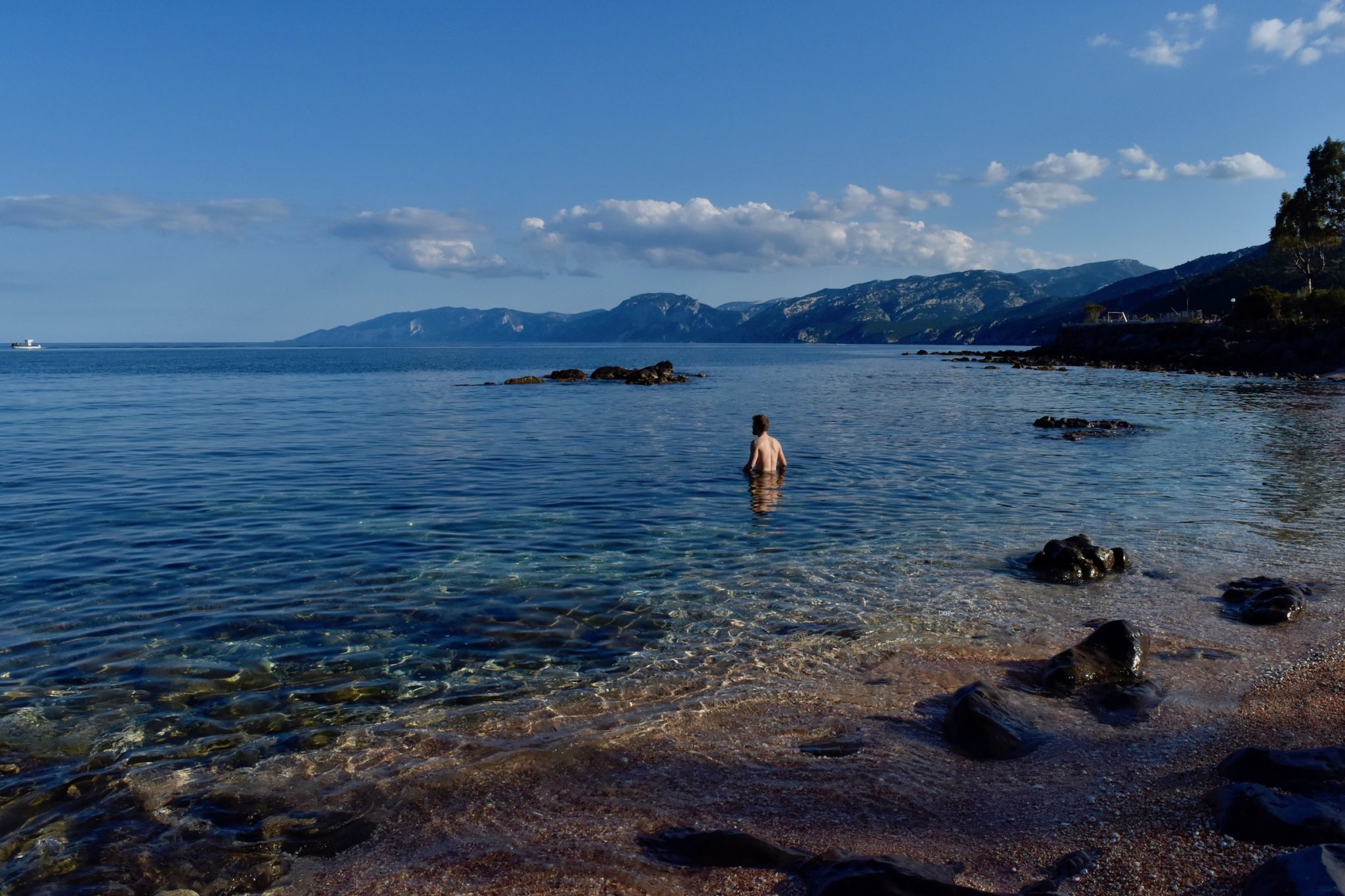 Find accommodation in Cala Gonone
Cala Goloritzé
Located on the Golfo di Orosei, Cala Goloritzé is accessible via boat or by hiking from Su Porteddu (2-3 hours return). It's a spectacular beach and is also a popular spot with rock climbers, due to the incredible limestone formations located at the beach. Especially popular is the Aguglia, a 148m high needle of rock that towers over the beach. Bring your snorkel as there are plenty of fish to spot. The beach is also a UNESCO World Heritage Site.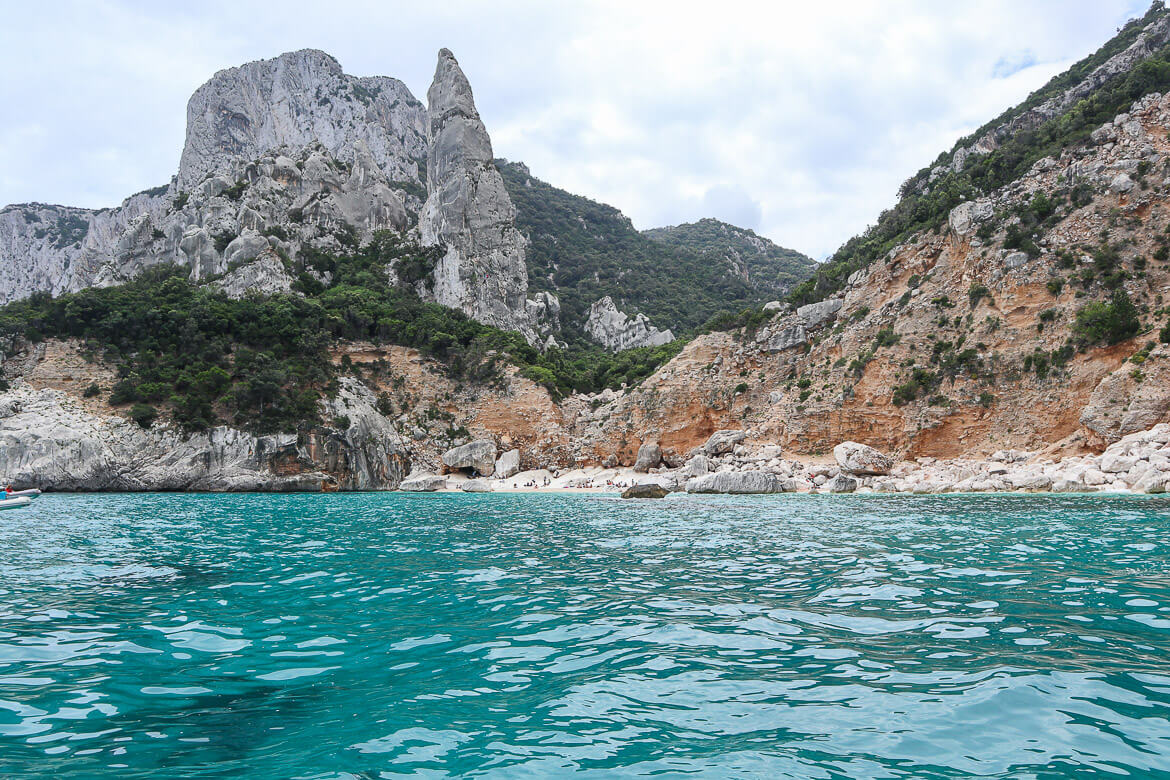 Check out the perfect one week Sardinia road trip itinerary.
Cala Mariolu
Though Cala Goloritzé is the most famous, there are plenty of other beautiful beaches in the Golfo di Orosei. One of these is Cala Mariolu. This is a pebble beach, with bright aquamarine water, that's great for snorkelling. This beach is best visited in the morning as the limestone rocks create shade in the afternoon.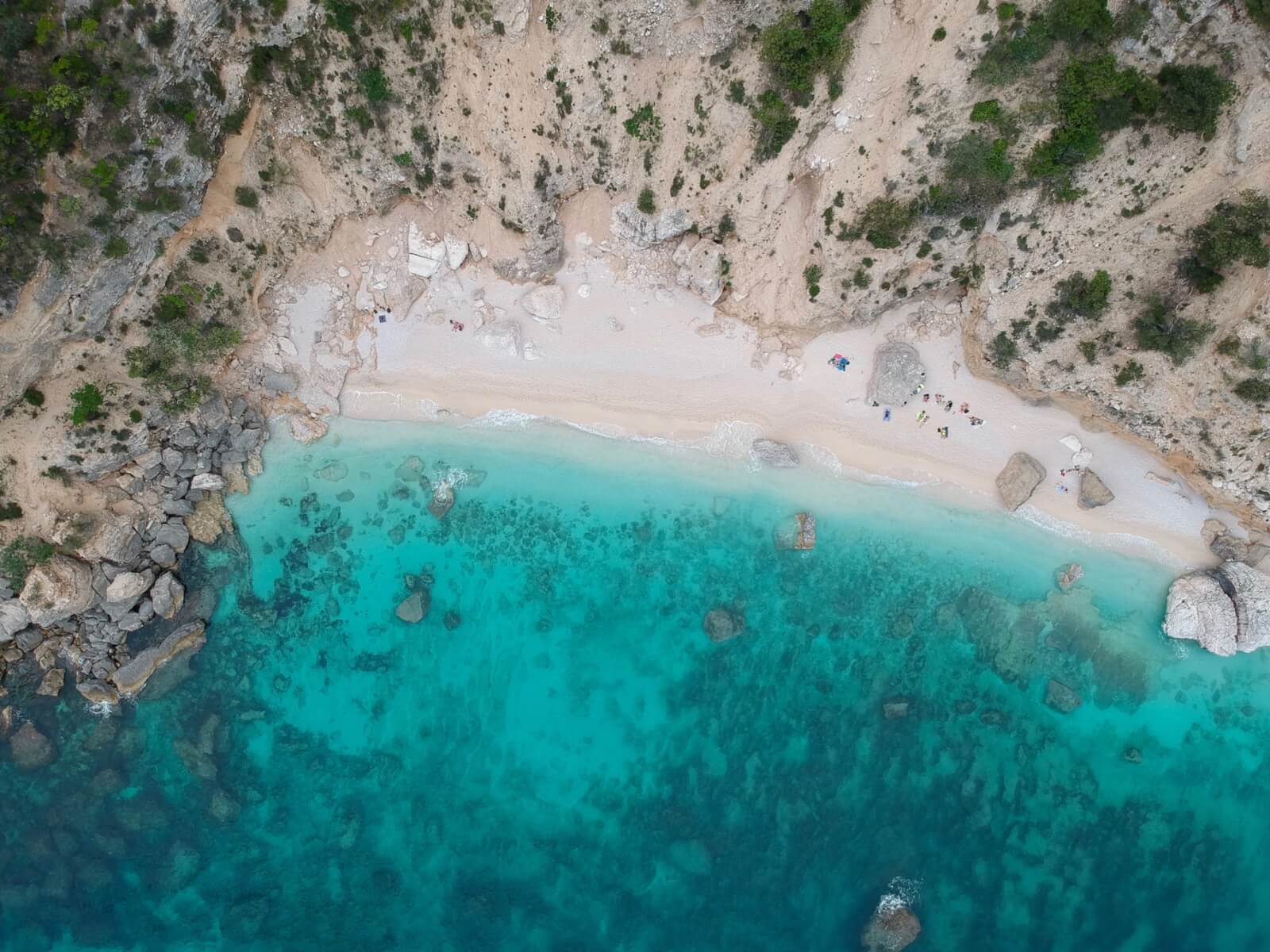 Cala Biriola
Close to Cala Mariolu is Cala Biriola. Made up of small, round, white pebbles, and crystal clear water, its key characteristic is a rocky arch. The beach can be reached via a long trail or via boat.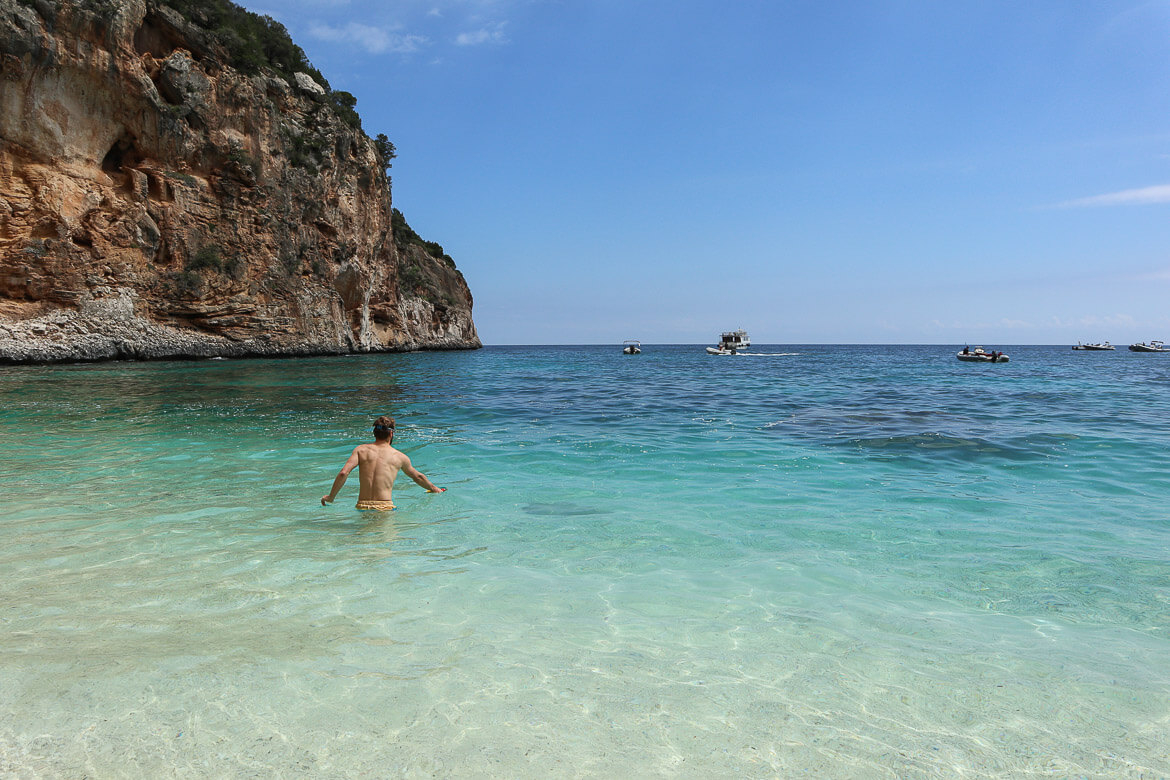 Cala Suaraccia
Sardinia's northeast coast has lots of fantastic beaches, with plenty in close proximity, so it's a great spot to base yourself. Cala Suaraccia beach is one of these. It's a small cove with gorgeous views of Isola Molara and Isola Tavolara. This is a popular spot for scuba diving, with a dive shop in Villaggio Le Farfalle. You can also take boat trips to Capo Coda Cavallo and the Marine Protected Area of Tavolara.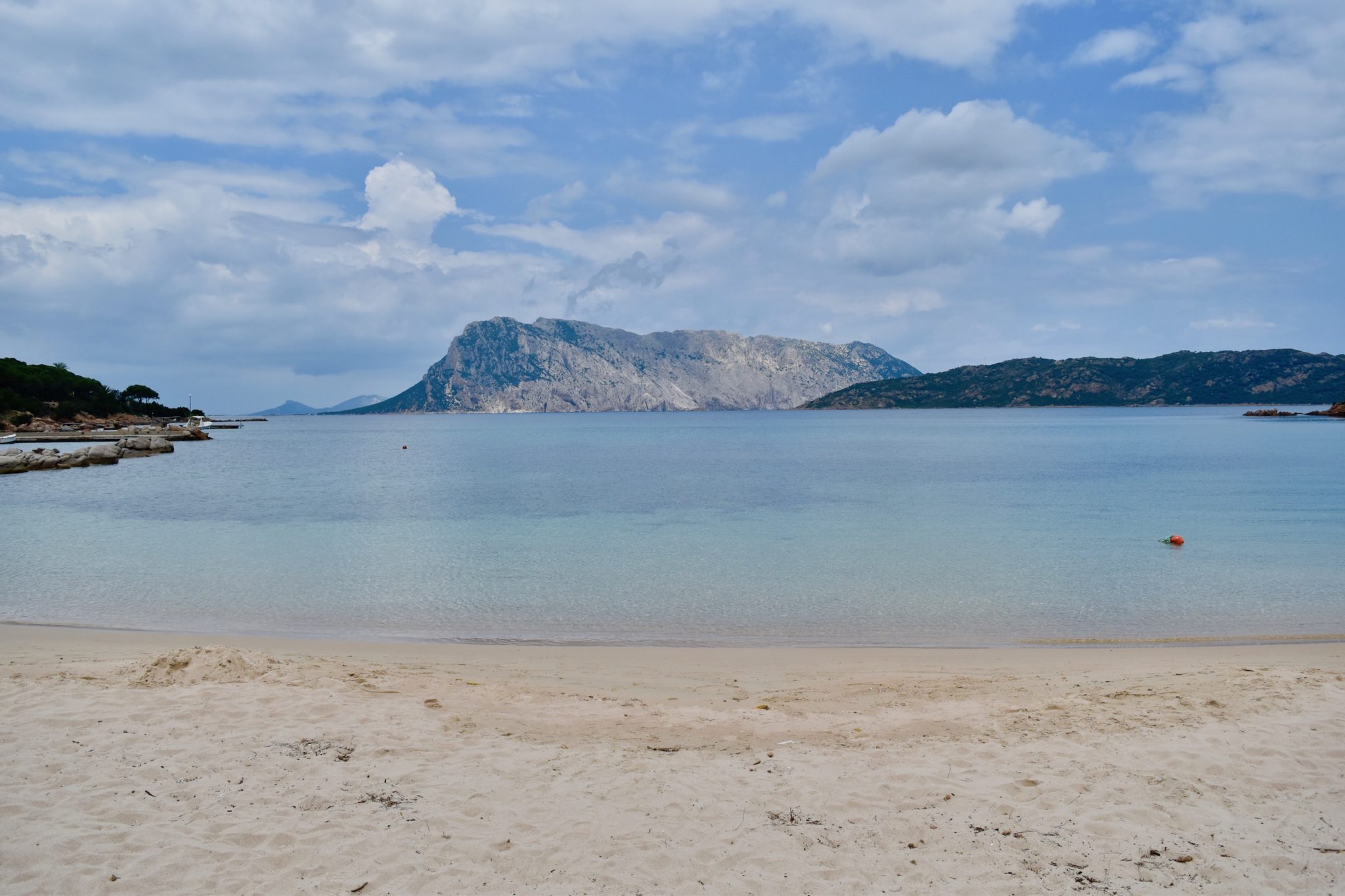 Cala Brandinchi
Cala Brandinchi is known as 'Little Tahiti' due to the gorgeous hues of the water and the white sand. It's a long shallow beach, popular with families. There is great snorkelling here, and the beach is surrounded by gardens, pine forest and sand dunes.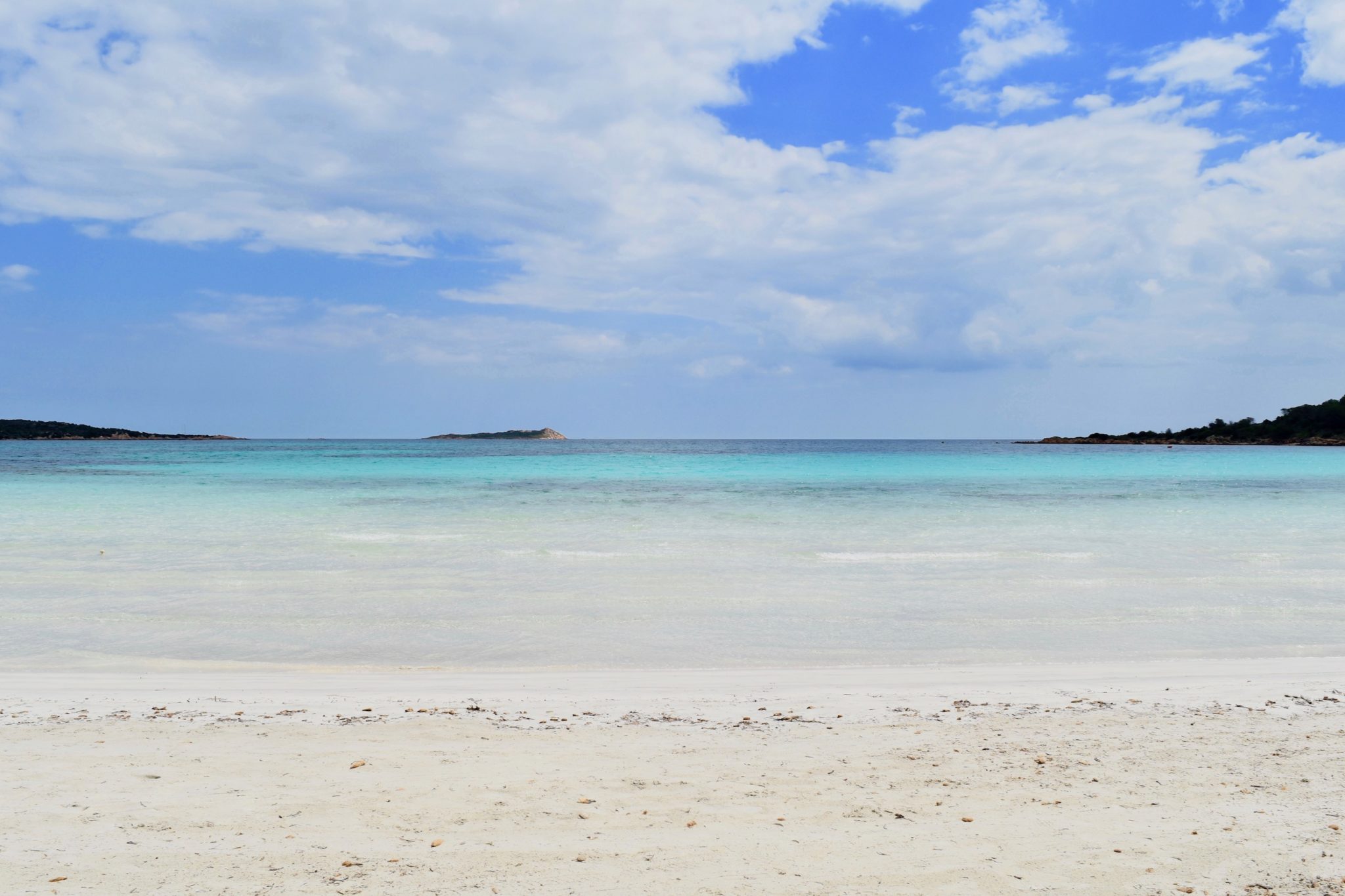 La Cinta Beach
One of the longest beaches in Sardinia, La Cinta Beach is a 3.2km stretch of white sand and calm blue waters. Behind the beach is Stagno di San Teodoro lagoon where you're likely to spot pink flamingos, herons and kingfishers. The beach is shallow, so it's another great beach for families, and you can hire beach chairs, SUPs and paddleboats. There is also a windsurfing and kitesurfing school nearby.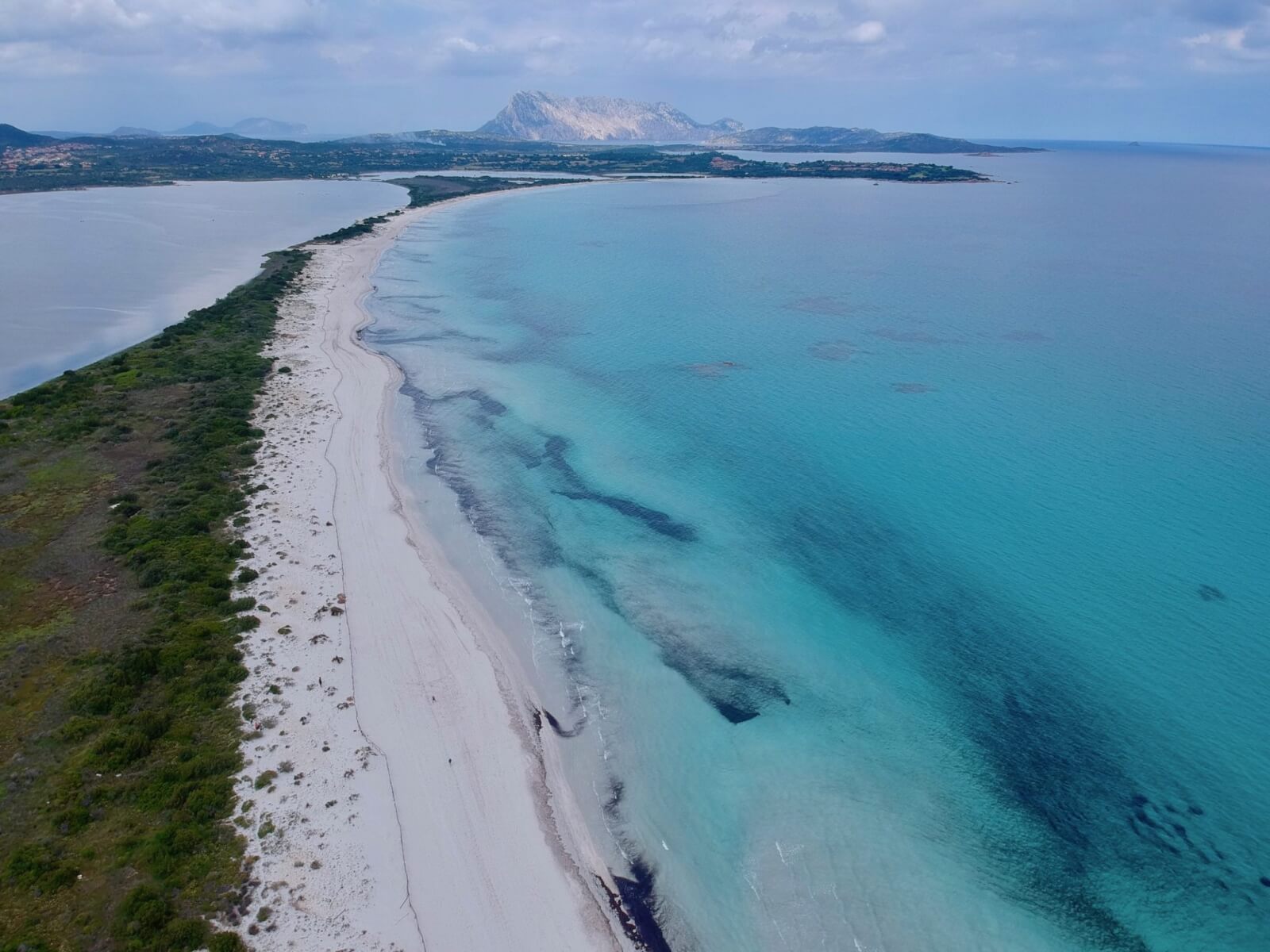 Maddalena
Often said to have the best beaches in Sardinia, Maddalena is made up of seven main islands and numerous small islets. The largest is La Maddalena – the main town or commune of the region. You will find plenty of beautiful Sardinian beaches here, with white sand and crystal-clear water. Paradise!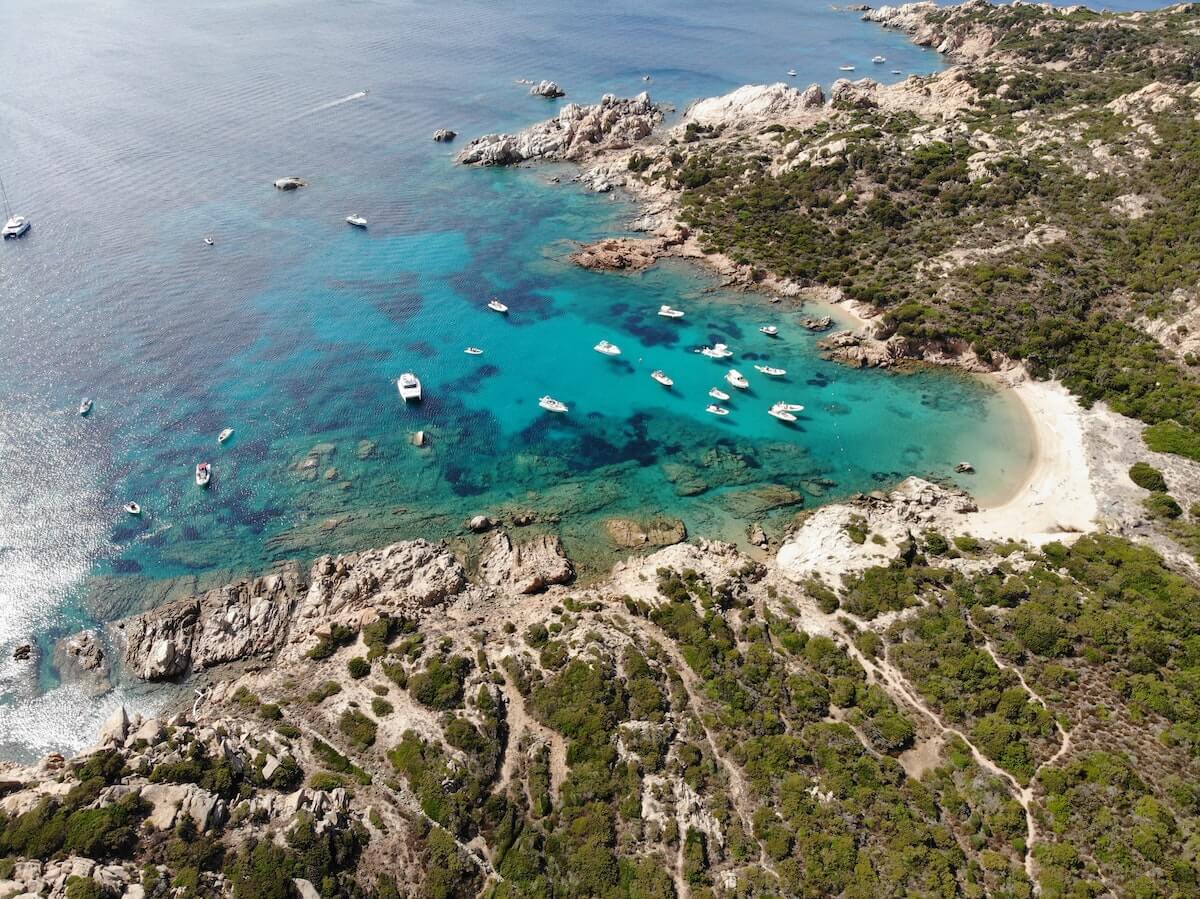 Find accommodation in Maddalena
Stintino
Stintino is a small fishing village on the northwestern tip. There are some much-loved and photographed beaches here including Pelosa and Pelosetta, which are great for families due to their shallow waters. Stintino is a popular resort town with a good selection of accommodation. From Stintino you can visit the island of Del'Asinara – a beautiful national park.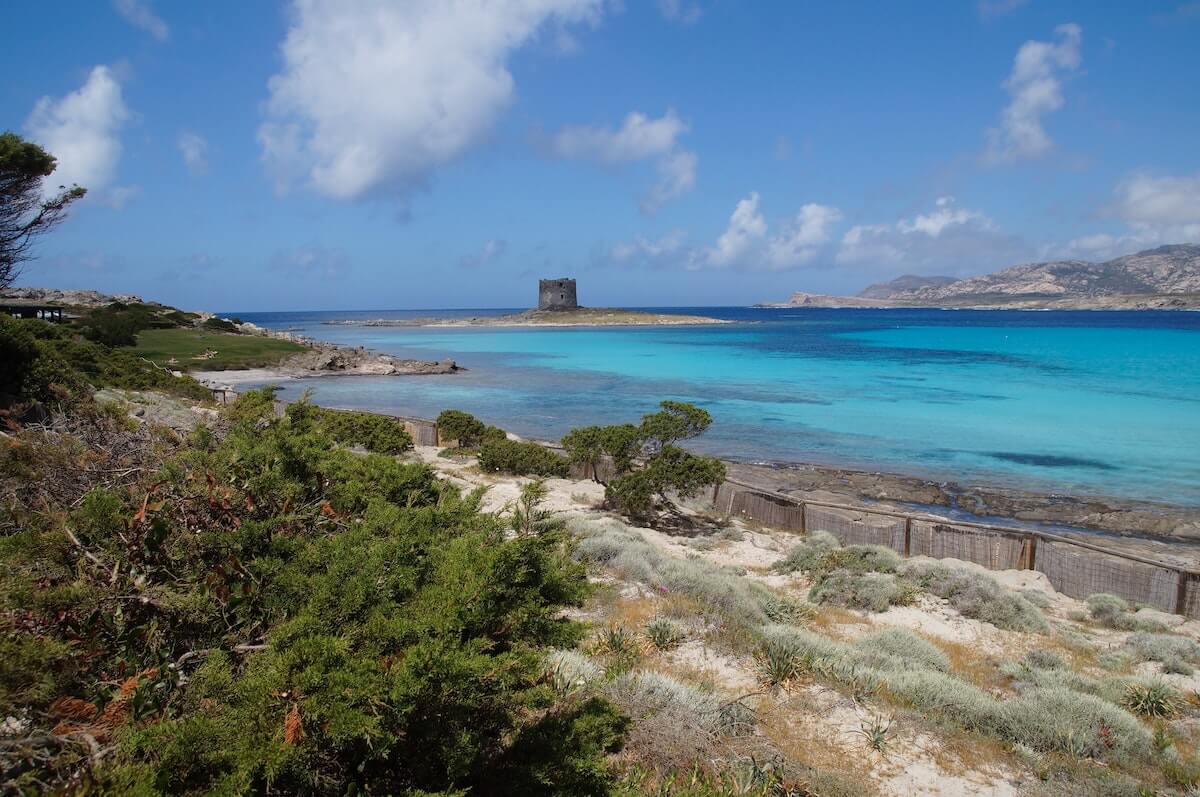 Capo Mannu
Capo Mannu on the west coast is all about surfing. Considered one of the best surf spots in Italy, the waves are better in winter, but you can still catch some waves in the summertime. There is a surf school and board hire on the beach if you don't have your own gear, or want to learn.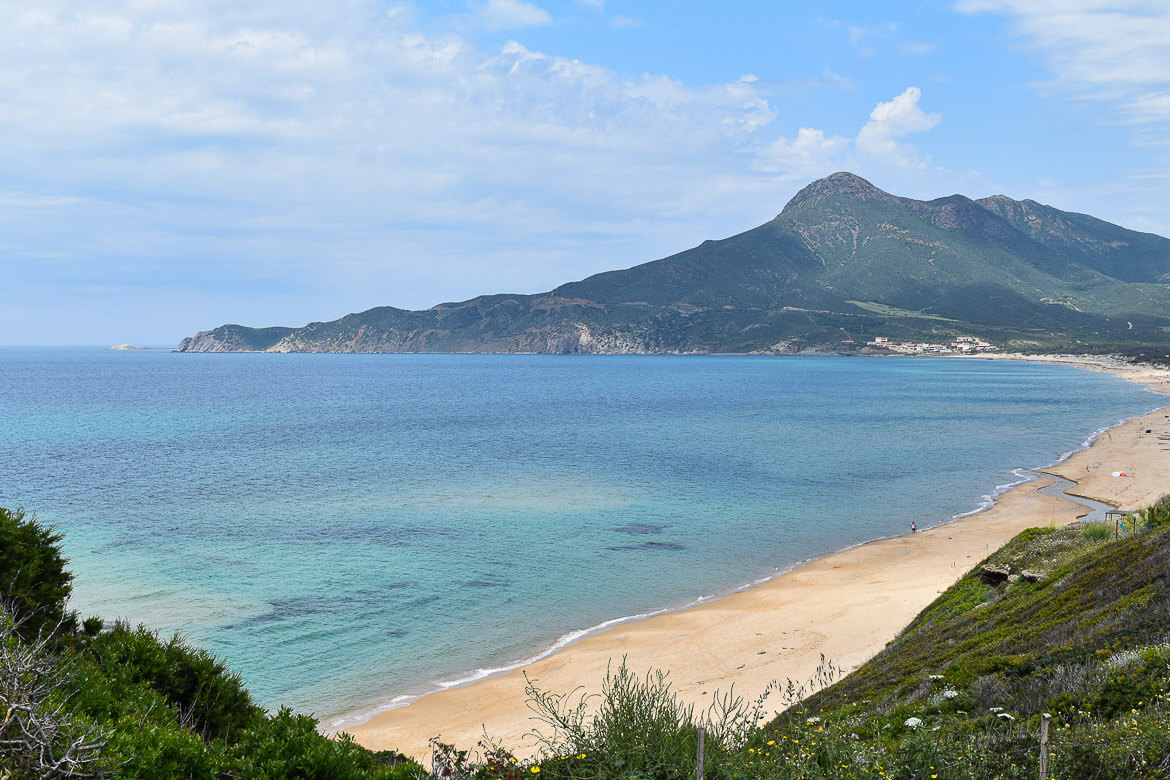 Read our guide on where to stay in Sardinia
Cala Domestica
Another west Sardinia beach, Cala Domestica is surrounded by limestone cliffs and low sand dunes. Accessed by a sandy track, the beach gets very popular in the summertime, but there is also a second cove which you can reach via a hole in the rocks on the right hand side of the beach.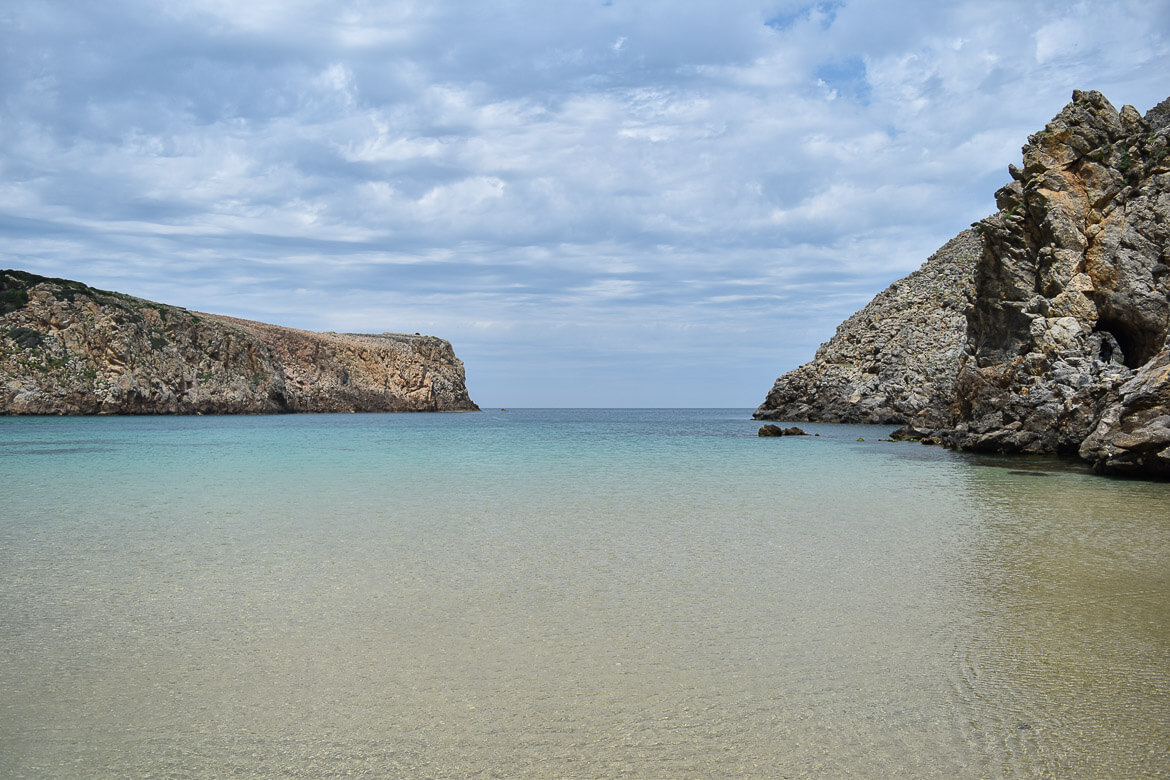 Portixeddu Beach
On the island of Sant'Antioco in Sardinia's southwest are some lovely secluded beaches to escape the crowds. Portixeddu beach is one of the best. It's a rocky beach surrounded by hills, so don't expect the white sand of the north. But it's a lovely spot to relax.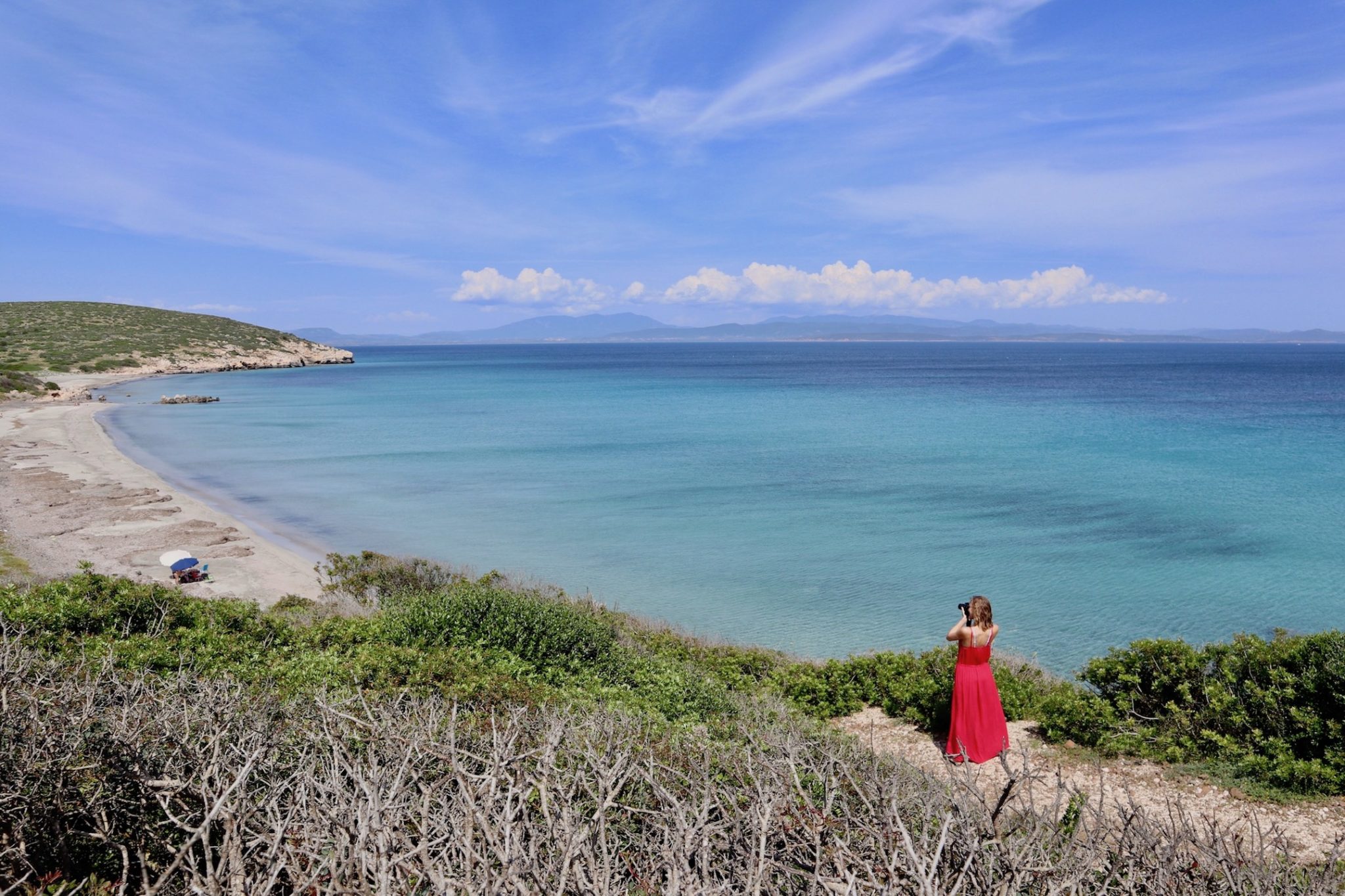 Have you been to any of these beaches? We would love to hear your thoughts. Or let us know if there are any you think we have missed in the comments below.