I've recently returned from an extended round the world trip, spending 9 months in Europe, the Pacific Islands, Mexico and Cuba. This was my second backpacking trip (the first was in 2008 – fresh out of Uni) and I now feel that I've mastered the art of packing for a long trip!
Long Term Travel Checklist
So what to pack for long term travel? It's easy to get carried away and start packing for all situations and scenarios. The first trip I took we had an unnecessarily huge first aid kit, that I never once opened, and we took hair straighteners, which we probably used a handful of times in 6 months.
I would start by writing down everything you think you would need, and then write how often you might use it. That way you can cull non-essential items more easily.
Disclosure: This article contains affiliate links. This means that if you click a link and purchase something I've recommended I'll earn a small commission. This does not affect the price you pay but helps me to run this site. As an Amazon Associate, I earn from qualifying purchases. You can read my full affiliate disclosure here.
Choosing A Backpack
You can read all about my recommendations for travel backpacks here. The backpack you choose should depend on the type of trip you are taking, but my two favourite backpacks are the Osprey Sojourn, which has wheels so you can pull it when the ground is even, and the Osprey Fairview/Farpoint, which opens like a suitcase and is really comfortable to wear.
Choose a backpack carefully. And aim towards a smaller pack – the bigger the pack, the more you will end up taking – and you do have to carry this around for the duration of the trip.
Packing List
Packing Cubes
Before I used packing cubes, I always thought they seemed quite pointless. However, Osprey gave me a couple for this trip and I can now say that they are a game-changer. They make life so much easier! You can group your clothes by type, and no longer have to spend ages rummaging through your bag to find that top or swimsuit. It keeps your bag organised and tidy and I totally love them. I had two Osprey packing cubes and then bought some cheap ones from eBay, but the zips broke after a month, so I would say it's worth investing in decent ones for a long trip.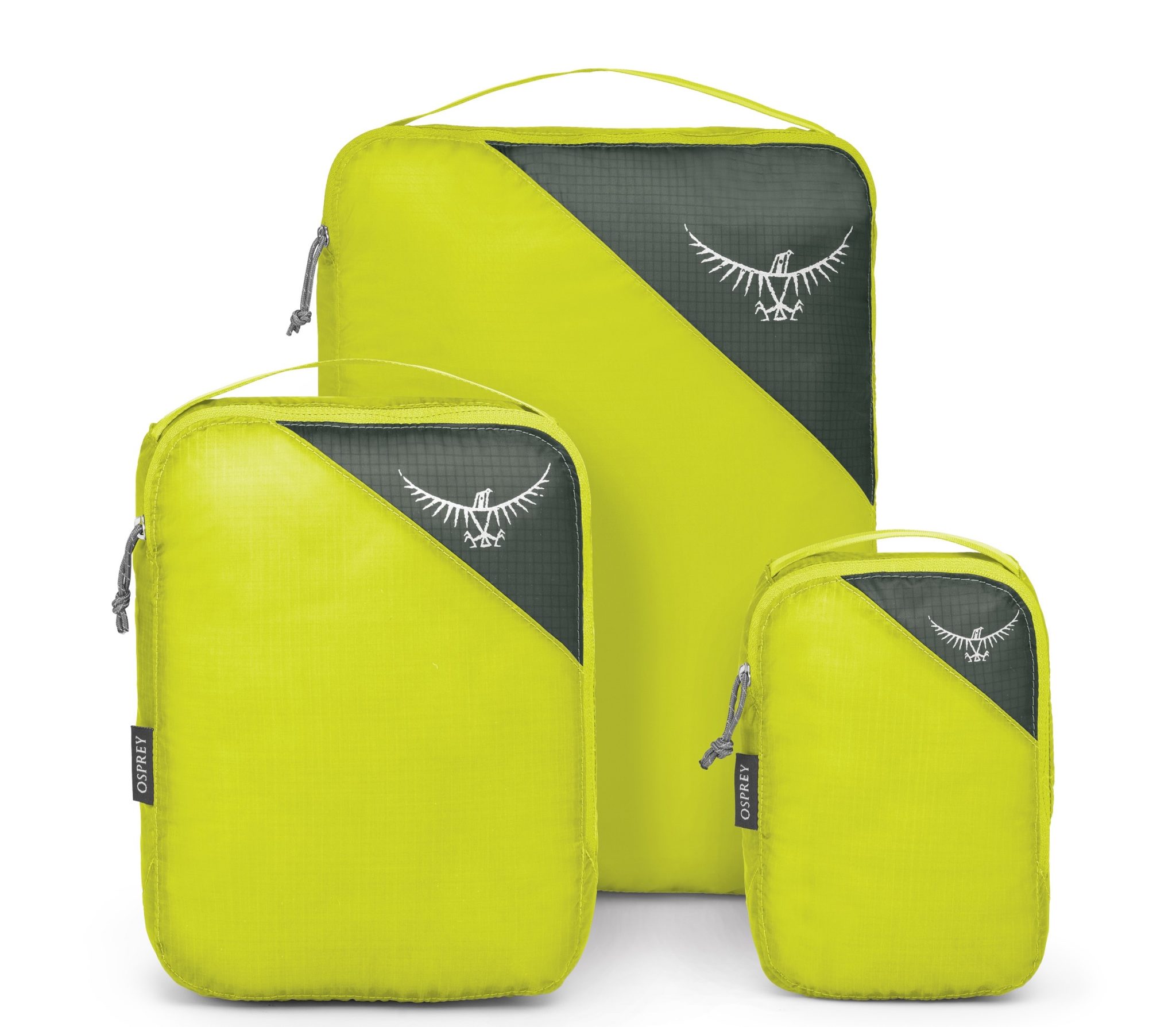 Technology
Skyroam Solis
Though I definitely like to have moments of being disconnected while travelling, there is no getting around the use and ease of an Internet connection. Whether it's for looking up bars and restaurants and hotels, getting directions or just updating friends and family and social media, it's great to have the option of wifi. On this trip, we took a Skyroam Solis, which is a portable wifi hotspot and power bank, which can be used in over 130 countries. This became invaluable for me on the trip when I needed to catch up on work and submit articles. Especially considering how expensive wifi can be in some hotels!
Gorilla Pod
We considered taking a tripod on the trip to get shots of us together, and for time-lapses and shooting at night. However tripods are big and take up a lot of space, so we bought a Gorilla pod, which is a mini tripod with bendy arms that can be attached to pretty much anything. We used it loads, from creating cinemagraphs of Mexican street food stalls to taking pictures of the night sky in Samoa, and would totally recommend taking one if you like taking pictures.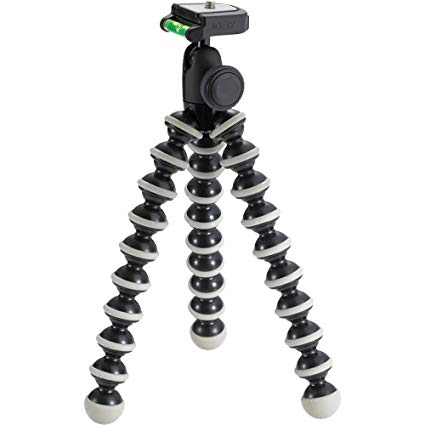 Sony HDR-AS50 Action Cam
We took an underwater camera on the trip as we knew we would be doing a lot of diving – a Sony HDR-AS50 Action Cam. We got some amazing footage while snorkelling in French Polynesia and of the cenotes in Mexico. It comes with a waterproof case and is really easy to use. Plus there is a remote control wrist band, which we didn't actually use as we were mainly focusing on underwater filming, but would be awesome for mountain biking and other adventure sports.
Camera Insert
We have a lot of camera gear – different lenses, cameras and cables. So this Fjallraven photo insert was a great way to transport it all. It fits perfectly in the backpack we took but will fit inside most regular size backpacks too. Great for keeping everything organised and in one place.
Essential Clothing
Long Sleeve Top For Temples & Churches
Wherever you are travelling it's always a good idea to bring a long-sleeved, lightweight top. Most temples and churches require you to cover your shoulders and it also helps protect you from the sun. Invest in good quality fabrics like cotton and linen that will keep you cool, and choose a top that is loose under your arms.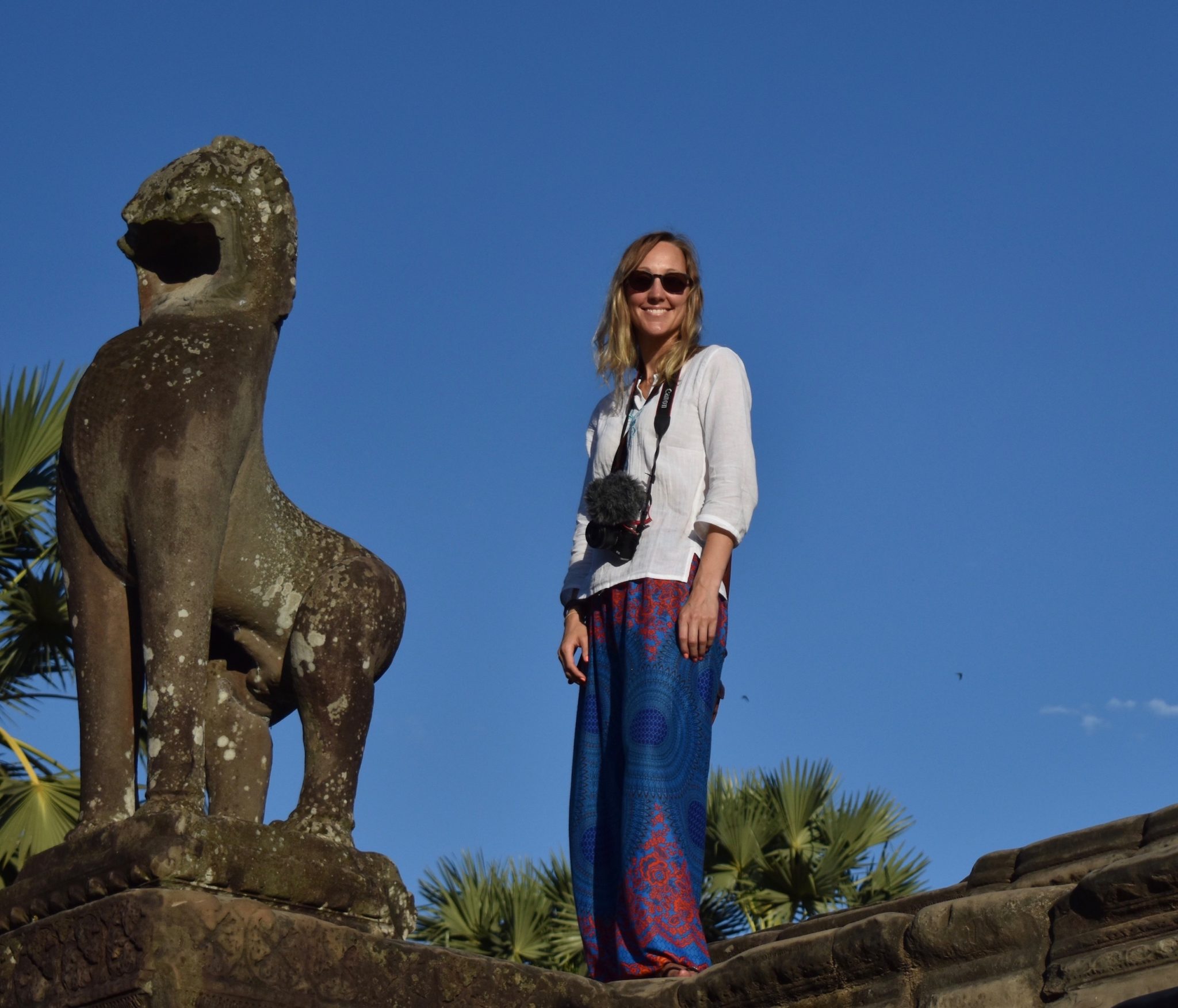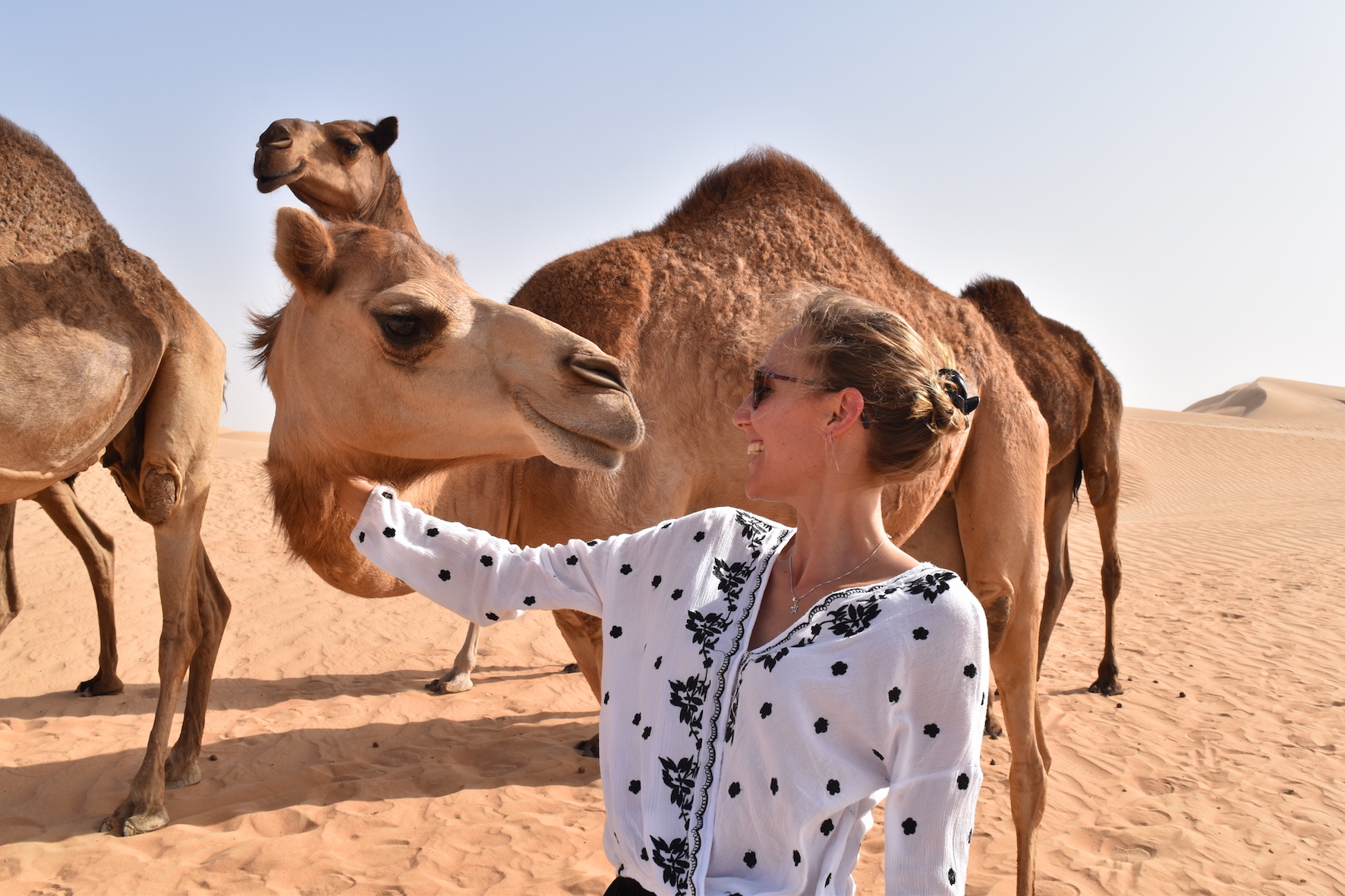 Wind Jacket
A wind jacket is really useful for hot destinations, especially if you're going to be spending lots of time on boats or hiking. I have a great Fjallraven jacket which is much lighter than a rain mac, so you don't get too hot, but perfect for protecting you against the elements. It's super light and doesn't take up much space in the backpack.
Walking Shoes
I didn't' take walking shoes on this trip and regretted it. Trainers are great, but most aren't really suitable for hiking and generally aren't waterproof. Seeing as I rarely run or go to the gym while away, I would have been better off taking walking shoes instead. I have a great pair from Columbia, which I've had for years and are perfect for hiking.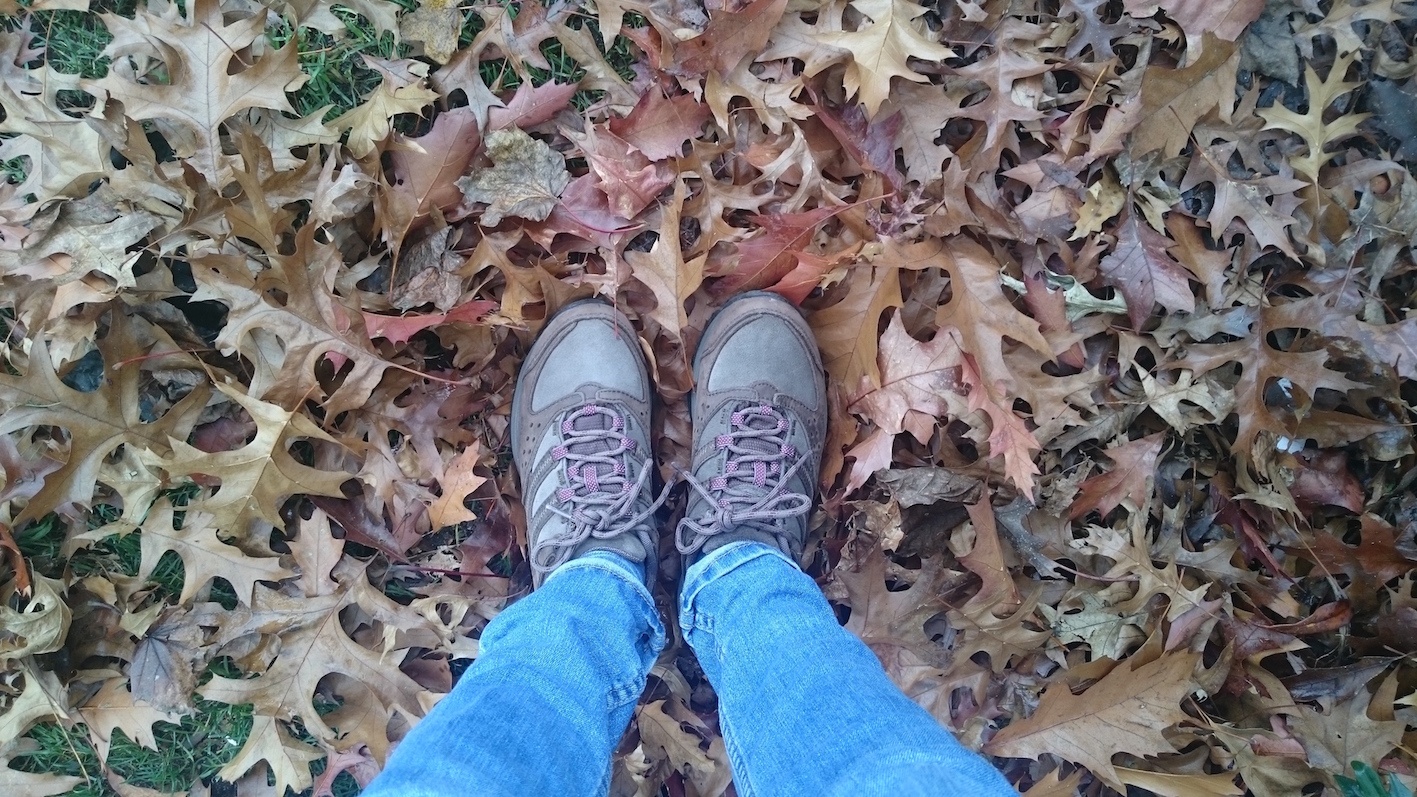 Rain Mac
This is one of the most useful items you can pack for a long trip, and definitely a backpacking travel essential. It saved me on many occasions. It rained a lot in French Polynesia and having the rain jacket to protect me when getting from A to B was a massive help.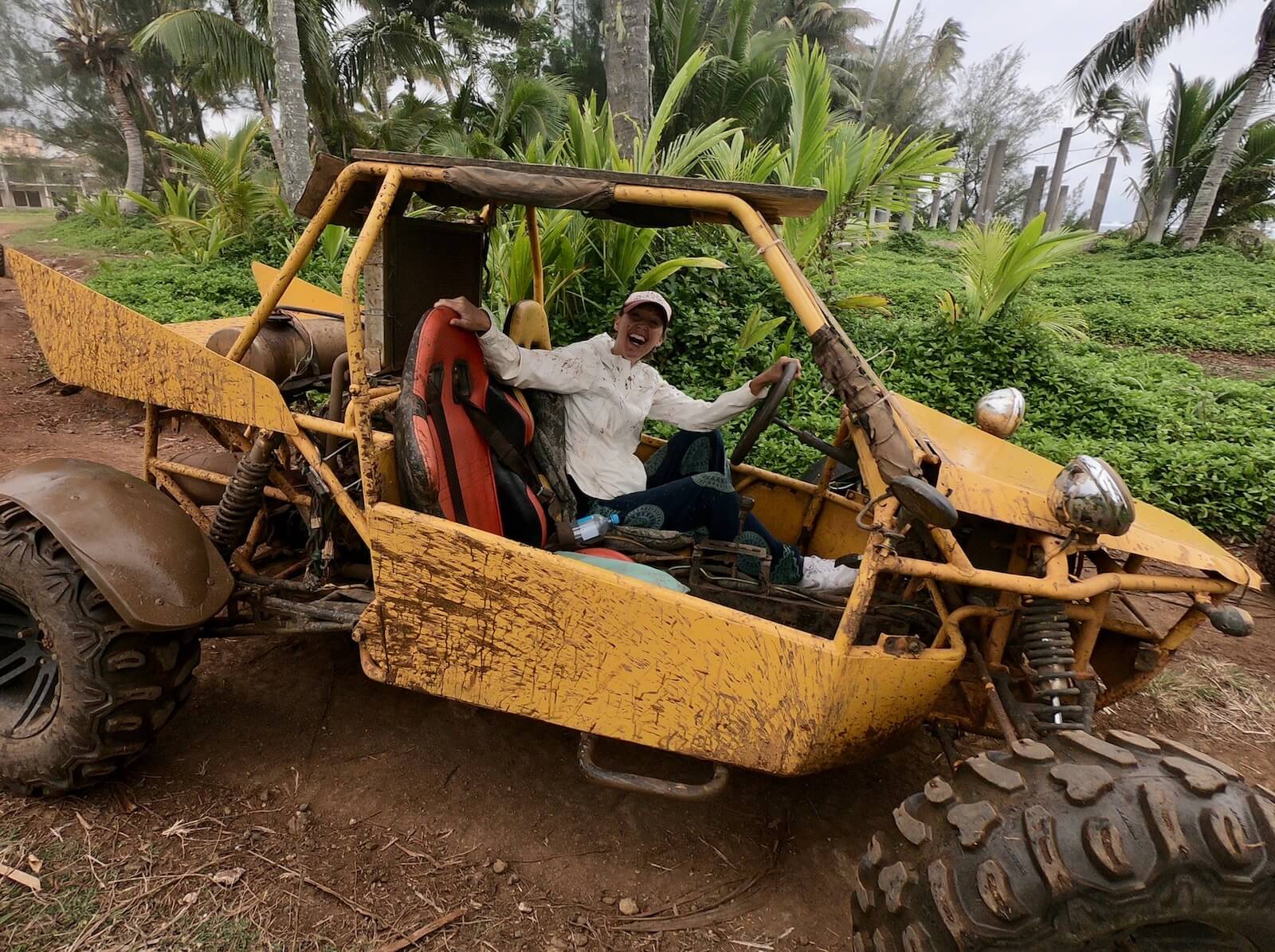 Straw Hat
A good hat will protect you from the sun and is also great for hiding unbrushed hair! I had a small sun hat that I bought in Italy, which I used almost every day throughout the trip. When we were in Cuba Enrico bought me an amazing straw hat, which is perfect for travel. You can put it in your suitcase and it doesn't matter if it gets squashed, as after a quick spray of water it moulds right back into shape! Will definitely be taking this on trips from now on.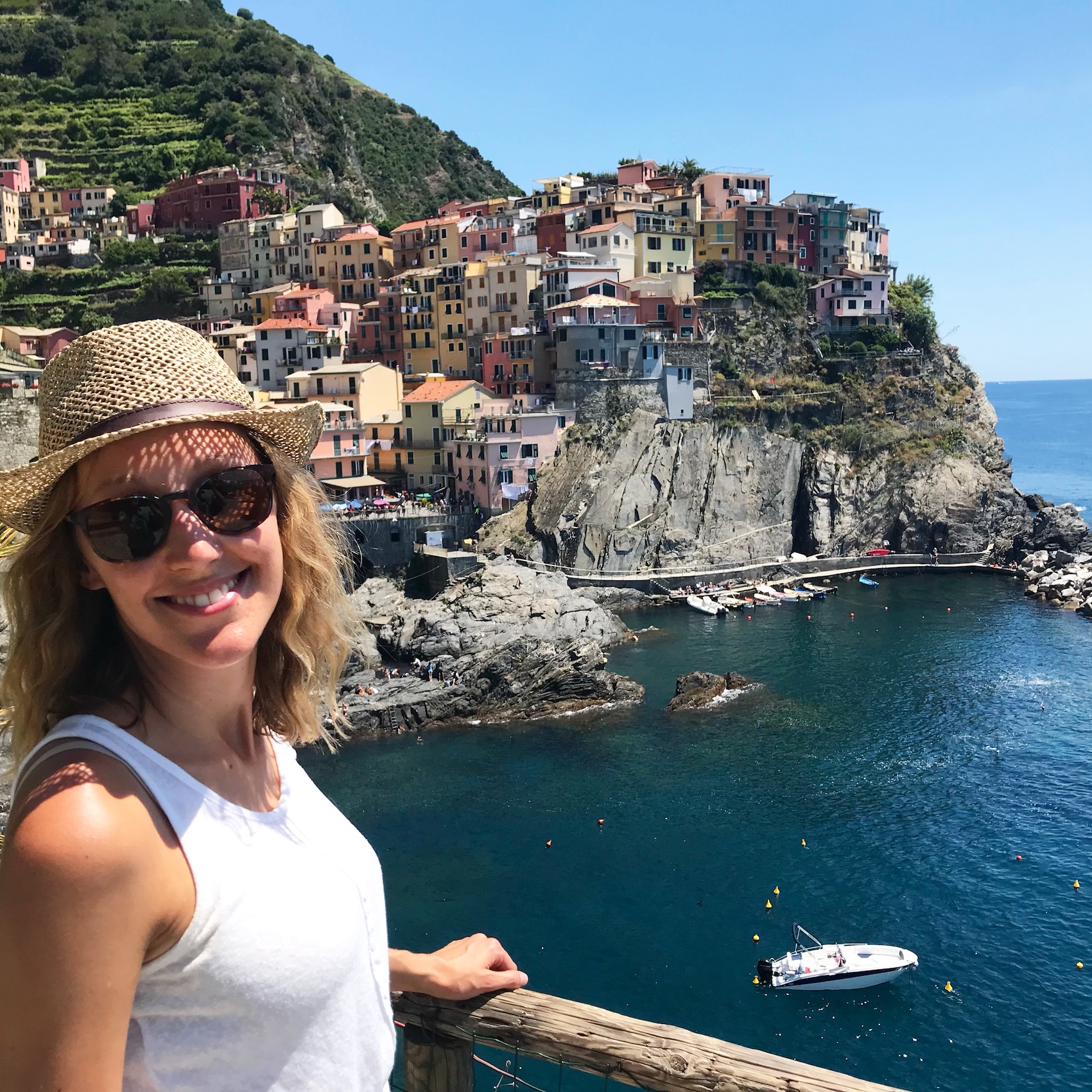 Reef Shoes
This was another item that we decided not to take, to reduce our bag weight, and then regretted it. It really depends where you are travelling to, but in the South Pacific, reef shoes are invaluable. We endured many coral cuts and painful feet from snorkelling and swimming without these. Next time, we will 100% be packing them!
Rash Suit/Vest
I bought a rash suit and it was one of the most useful items on the trip. It protects you from the sun, meaning you can snorkel for hours and not worry about getting sunburnt, and it's much better for the environment, as you're not damaging the ecosystem with sunscreen chemicals. Also very useful if you're planning on surfing at any point during the trip.
Hiking/Long Trousers
Take at least one pair of trousers that are good for walking and will protect you from insects and the sun. I have a brilliant pair from Columbia. They have elasticated ankles, which is great for keeping out insects and also means they don't get muddy. They are really comfortable so I also wear them on flights and on long bus journeys.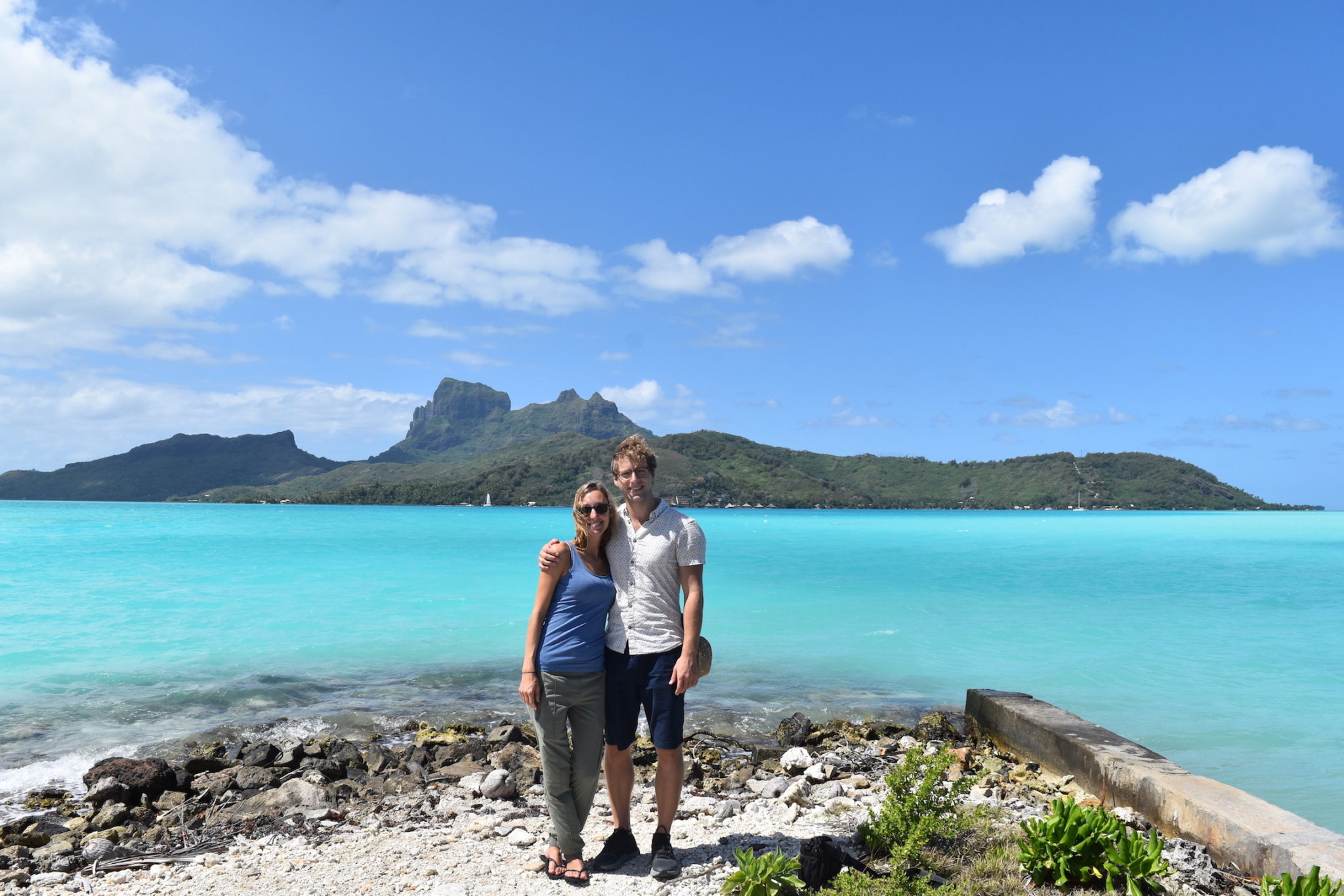 Toiletries/Medical
Eco Sunscreen
In a hot destination, sunscreen is a must. But the problem with most sunscreens is that they are damaging to the reef and marine life. We took Tropic sun cream and I would totally recommend it. It's made from natural ingredients, so it's much kinder to the environment. Plus it smells great!
Medical Kit
I mentioned this before, and it's definitely worthwhile taking a first aid kit, but, just take the essentials unless you're planning on travelling somewhere really remote and with limited medical facilities. Plasters, bandages, painkillers and some antiseptic wipes will usually be sufficient. Something like this mini first aid kit is great.
Face Mist
I love this stuff. I always take it with me on flights and long buses. A spritz on the face and you instantly feel refreshed. And it smells good too.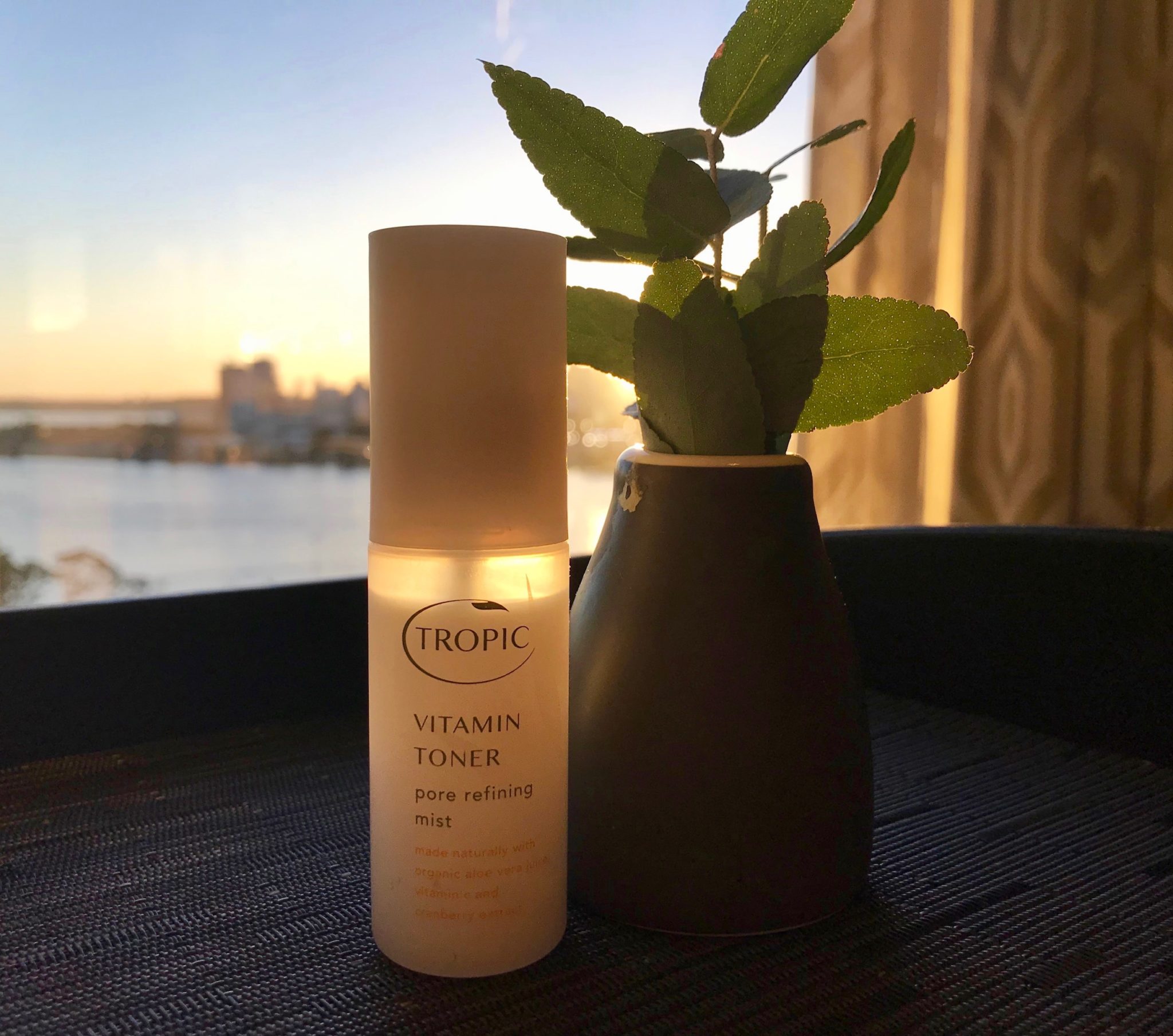 Hand Sanitiser
Useful for bus journeys, flights, toilets with bad facilities and no more than ever with COVID-19. Always handy to have.
Mosquito Repellent
We encountered many mosquitos on our travels, particularly in the South Pacific. Take a good mosquito repellent with you, ideally one that contains DEET. I also like to buy the local natural repellant wherever we are, as it's often good and I like to avoid chemicals where possible. They sell an amazing one in French Polynesia called Monoi (they also do delicious smelling skin oils too which are available on Amazon).
Tiger Balm
We stocked up on Tiger Balm in Singapore and it's a very small thing to pack that's very handy. Good for aches and pains, mosquito bites, colds, and more. A great addition to a long-term travel-packing list.
Lavender Oil
I'm a bit obsessed with lavender oil. It's one of my favourite smells and Enrico's mum gave me a great supply before we left! It has many uses; I usually dab a bit on my neck to mask the smells on horrible buses, it helps with period pain, a drop on your pillow aids sleep and it's good as a massage oil. So many uses!
Travel Essentials
Padlock
I always padlock my check-in luggage when flying, and any bags that go underneath the bus on long journeys. Also useful for staying in hostels.
Ear Plugs & Eye Mask
These are absolutely essential on your long-term packing list – useful for shared accommodation, flights and buses!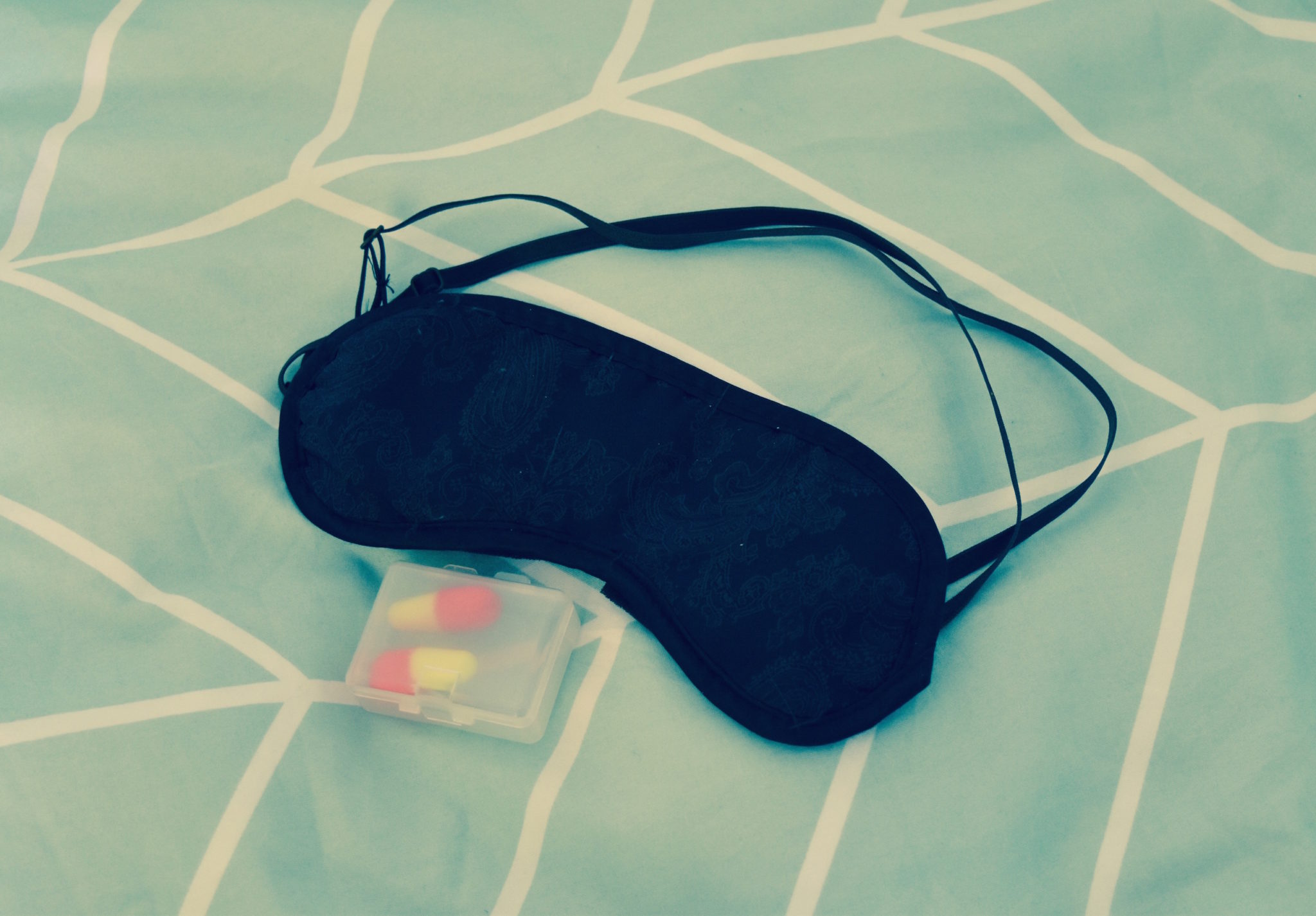 Snorkel & Mask
Depending on your destination, this can be a worthwhile addition. We used our mask and snorkel almost daily in the South Pacific, so it would have cost us a fortune to hire each time. This year I upgraded to a Salvimar freediving mask and I love it!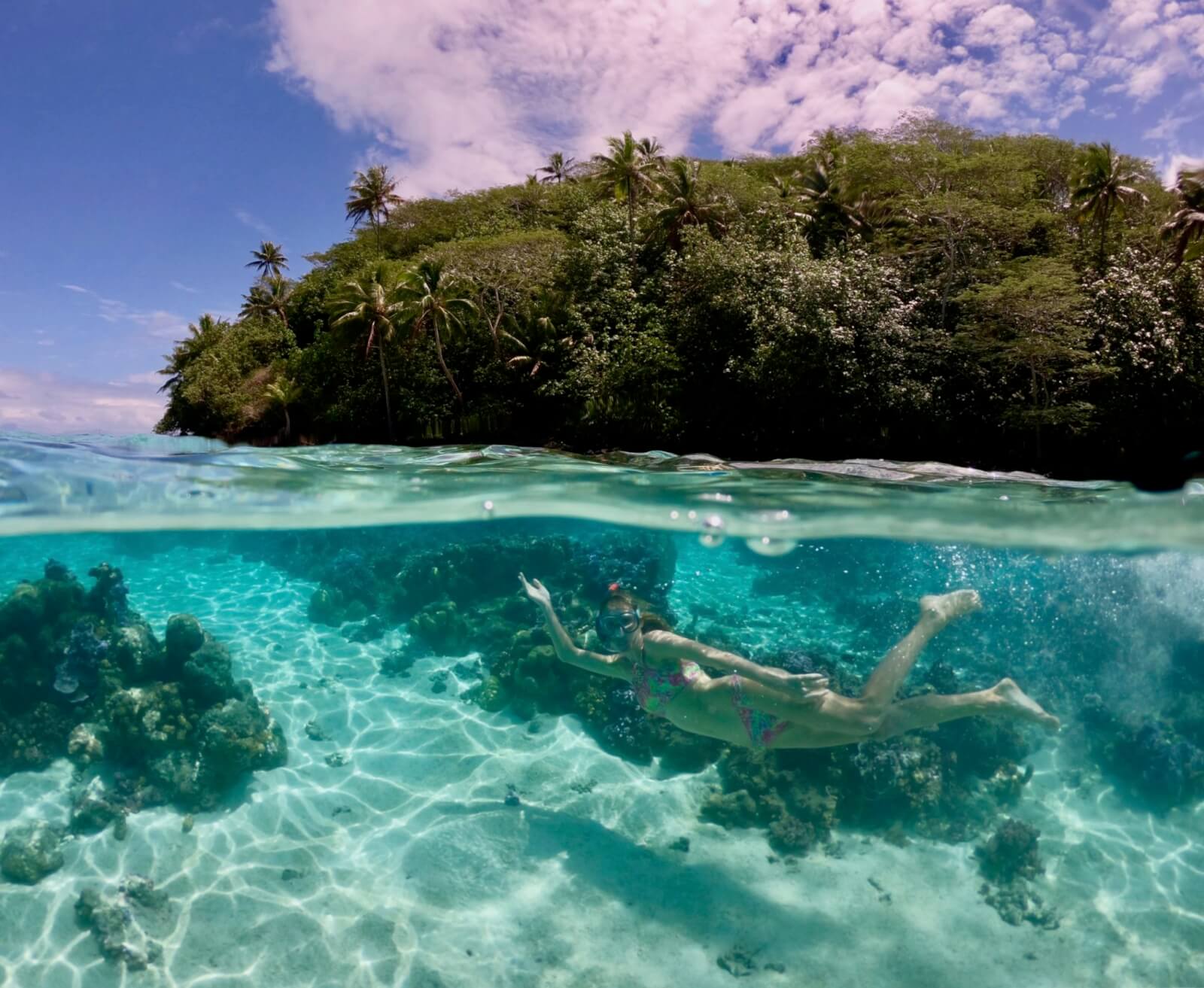 Head Torch
We used a head torch a lot in Samoa, especially when staying at beach fales, where you have to walk to the toilet at night in the dark. It's much easier using the toilet hands-free! Also good for camping and fishing at night, (which Enrico is a big fan of!).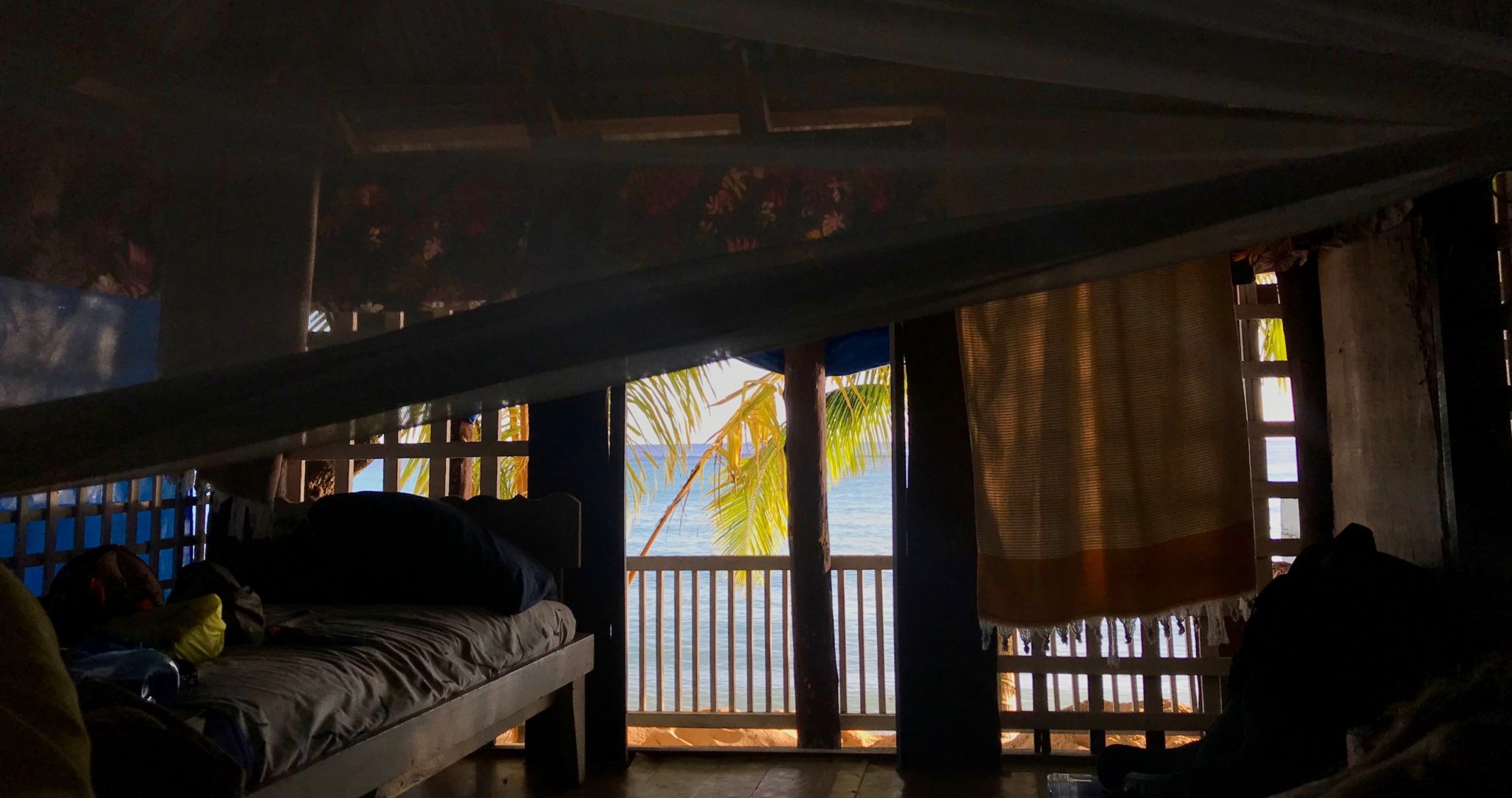 Filter Water Bottle
It's amazing how many plastic bottles you can get through on a long trip. Terrible for the environment and also a waste of your money, that could be better spent elsewhere. Invest in a water purifier bottle like Lifesaver Liberty, which removes 99.999% of viruses and bacteria from water, meaning you don't need to buy bottled water while travelling!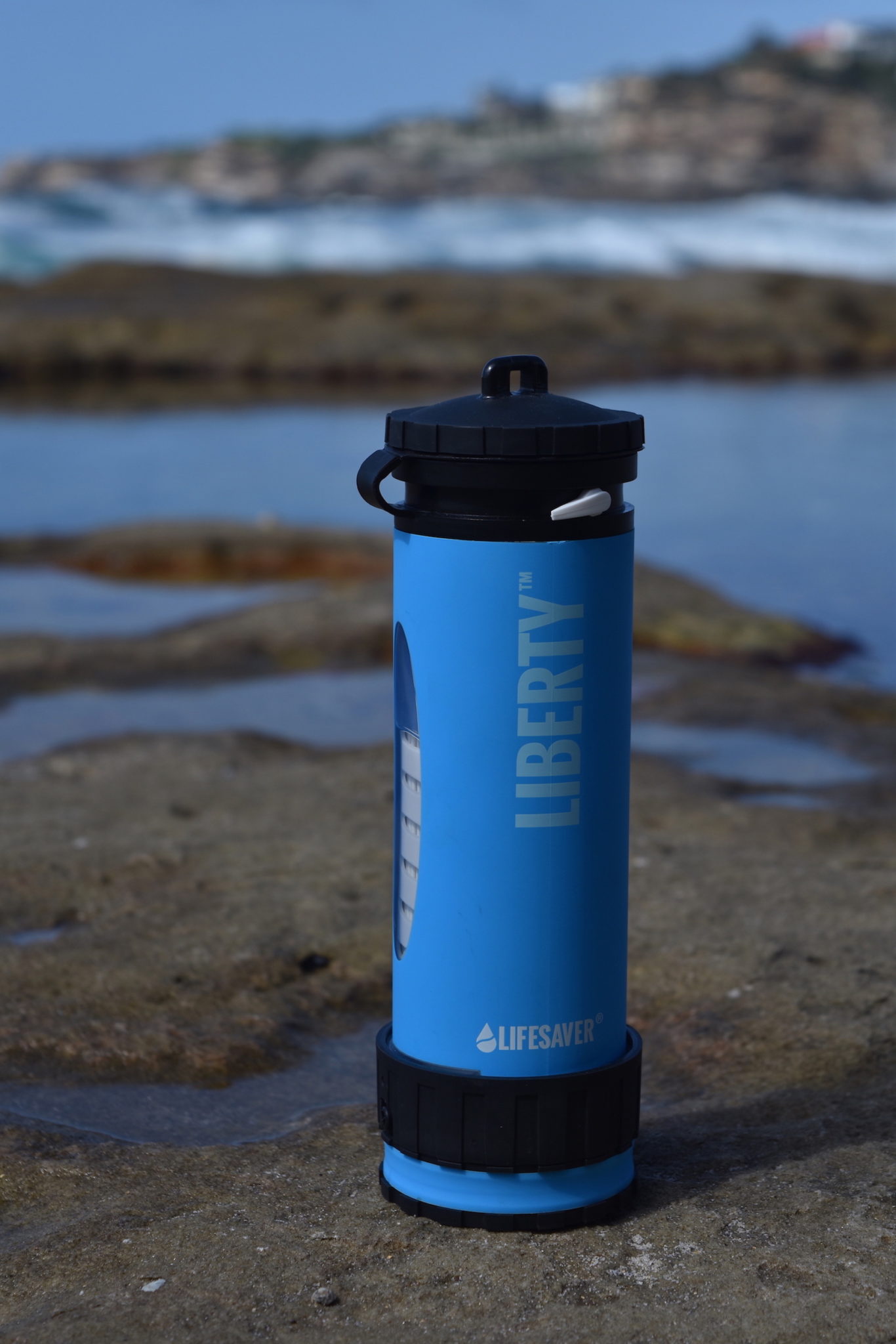 Backpack
I always take a day pack for hand luggage and this time we took one of Fjallraven's backpacks, the rucksack no.21. I love the look of this backpack and it's really durable. After 9 months it still looks brand new. It has a section for my laptop and also a handy seat pad inside!
And that's the end of a very long travel checklist! Hope this was useful – if you'd like to add anything to the list please leave a comment below!