A great way to experience a country, its people and its culture, is to volunteer. It might seem like a less glamorous way of using your holiday, but it's definitely more rewarding.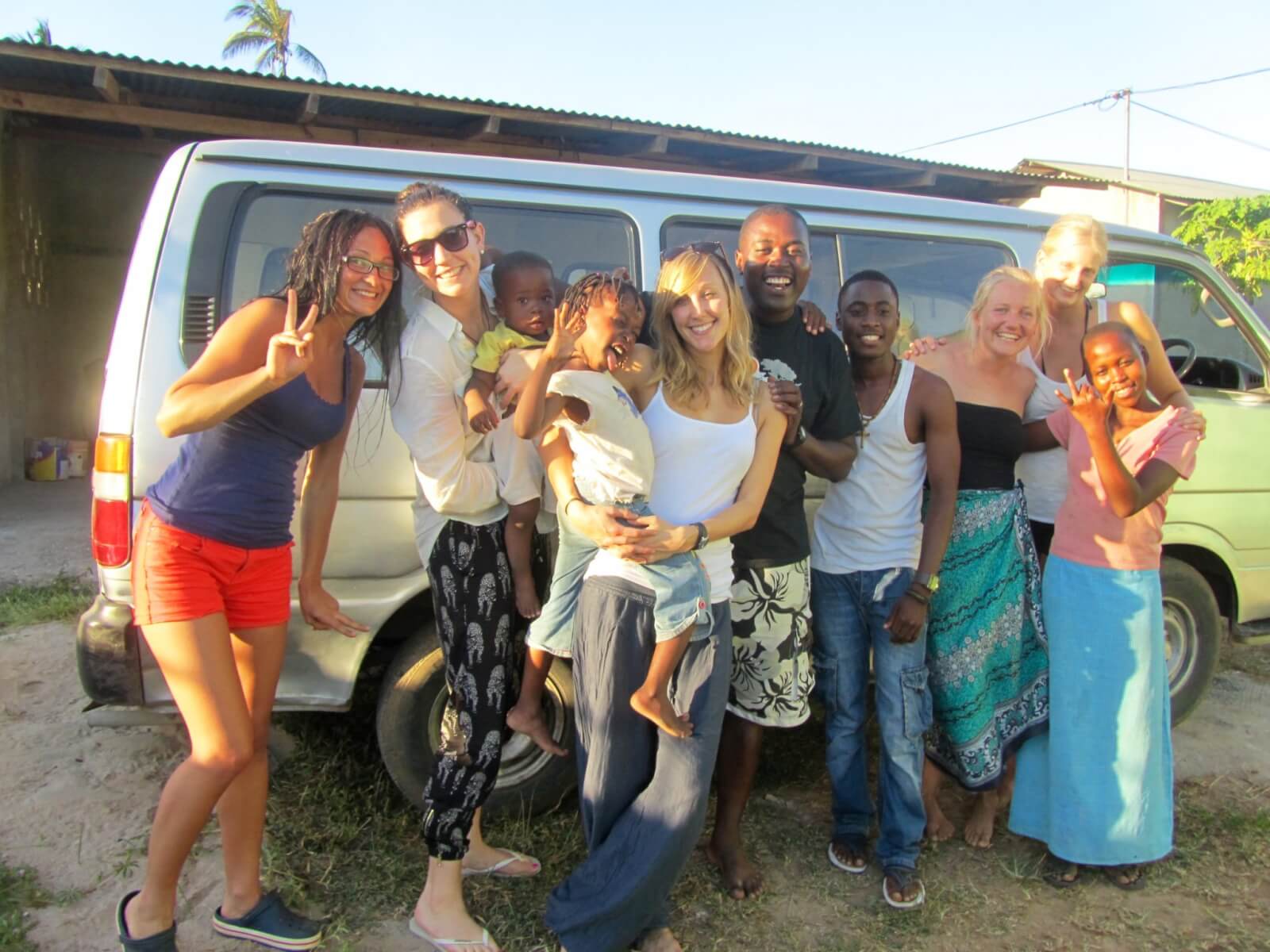 I spent a month teaching in a school in Zanzibar and I loved the experience. Zanzibar itself is one of the most stunning places I have ever visited. Gorgeous beaches, amazing wildlife and lovely people. I stayed with a family in their home along with my friend Kate and 3 other volunteers which was an added bonus – we came home every night after school and helped make dinner with our host – Mama Happy and the kids, usually cooked on a stove in the garden.
At school, we taught English, drama and music to children ranging from 5 – 20. They were all very eager to learn and it was certainly a different experience to teaching I have had in the UK (I was a swimming teacher for 5 years).
It was great to get to know the children and learn about their lives and they were really interested in us and what we did at home. Staying with the family and spending time at the school gave us a different experience of Zanzibar, which we wouldn't have had if we had been at a hotel.
The journey to school was one of the more memorable experiences – we took a Dala Dala (a bus) to Stone Town and then changed onto another to the school. They drive extremely fast and are often very overcrowded. We often ended up squashed between lots of people, kids, chickens and a fish going to the market. But they were very cheap – it cost around 30p to get to school and back.
At the weekends, we were able to explore the island, which was fantastic. And our host also took us to a few of the poorer villages to give provisions to the families there. We met some amazing people, whose lives couldn't be more different to ours.
I had a fantastic experience in Zanzibar and have stayed in touch with our host family and some of the children and I hope to return to Zanzibar again.
Finding a Volunteer Placement
Most companies will want you to offer a minimum of two weeks, so even if you don't have lots of time off work, you can still get involved.   There are hundreds of companies offering volunteering abroad opportunities all over the world, so it can be a little overwhelming when researching. Most companies will charge you to organise the volunteer placement, and sometimes this fee includes food and accommodation. It almost never includes flights so bear that in mind. These fees can range from £200 – £2000, so look around before making a decision.  Look into the background of the company and make sure they are reputable – and if you can, speak to people who have previously volunteered with them.  The most important elements are that you will be safe and that you will be providing something useful to the community.