Many people will tell you that Byron Bay isn't the same as it used to be and that the town has lost some of its hippy charm with an influx of tourists visiting in recent years. Whilst it is busier than it was when I first visited 12 years ago, and it's definitely not quite as bohemian as it once was, there is still something magical about Byron Bay. You'll still see old hippies hanging out playing congas on the street corner, there are still plenty of shops selling incense and crystals and the beach is as beautiful as ever. Sure, now you'll find a lot of upmarket boutiques, restaurants and accommodation (which I don't hate now that I'm in my 30's). But you'll also find plenty of traditional hostels.
After a fourth visit to what is undoubtedly my favourite town in New South Wales, I thought I would put together a little Byron Bay itinerary, to share what I think is the best way to spend a few days in the coastal town. This itinerary is based on three days in Byron Bay, but I've also included options at the end of the article if you're staying longer.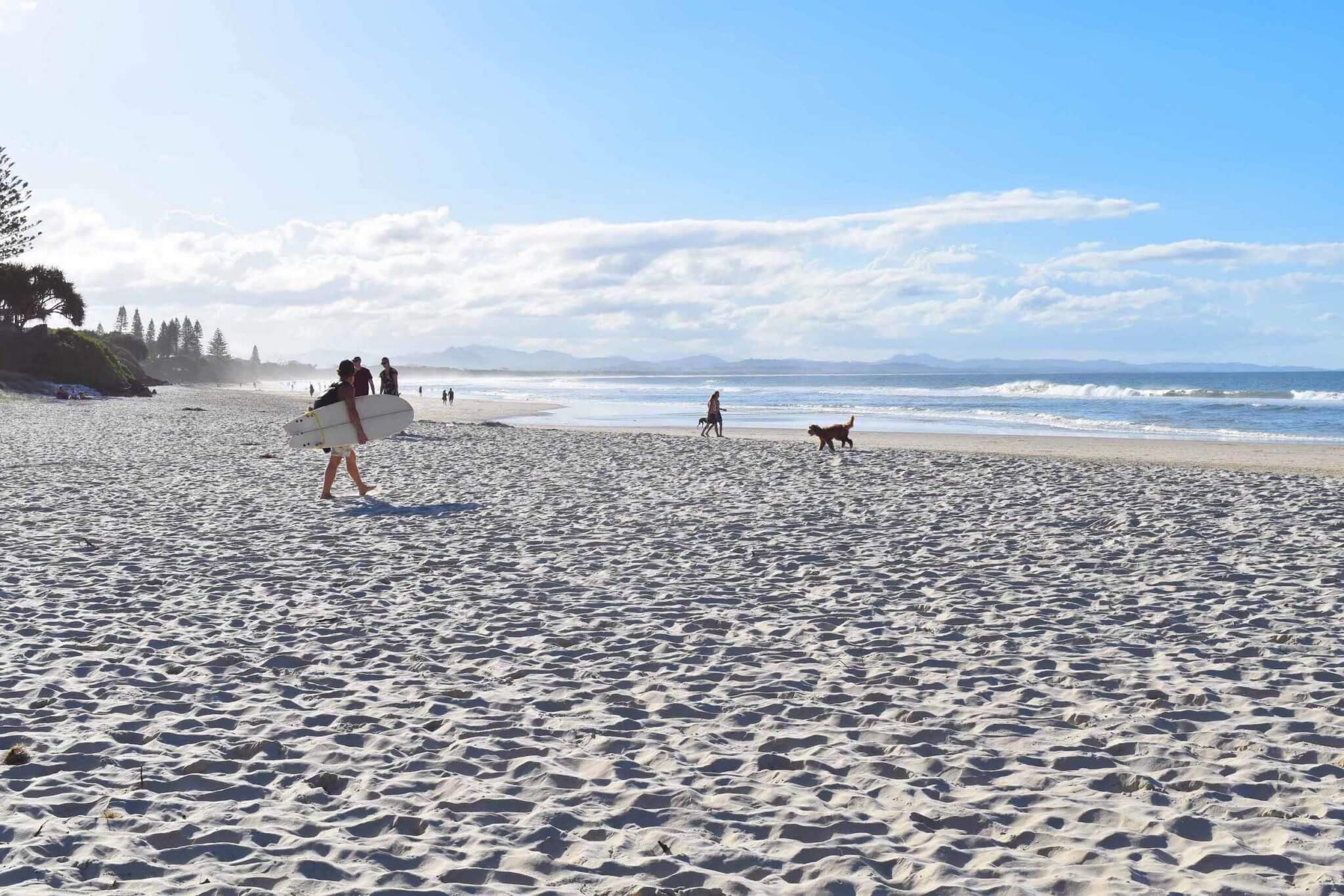 Disclosure: This article contains affiliate links. This means that if you click a link and purchase something I've recommended I may earn a small commission. This does not affect the price you pay but helps me to run this site. You can read my full affiliate disclosure here.
Byron Bay Itinerary – 3 Days in Byron Bay
How to Get to Byron Bay
Byron Bay is often visited as part of an Australian east coast road trip between Sydney and Cairns, and indeed this was my first experience of the town. However, it's also easily accessible from most Aussie cities via two airports – Ballina to the south and Gold Coast to the north. Ballina is the closest airport and both airports offer transfers to Byron, but I recommend hiring a car to really experience the best of Byron Bay.
Byron Bay Itinerary – Day 1
Daytime
Hit the beach! Byron has a number of lovely beaches and it is worth exploring a few of them. Main Beach is the central beach and a nice spot for a swim or surf, but I prefer the beaches on either side, which are generally less crowded and in my opinion, more beautiful.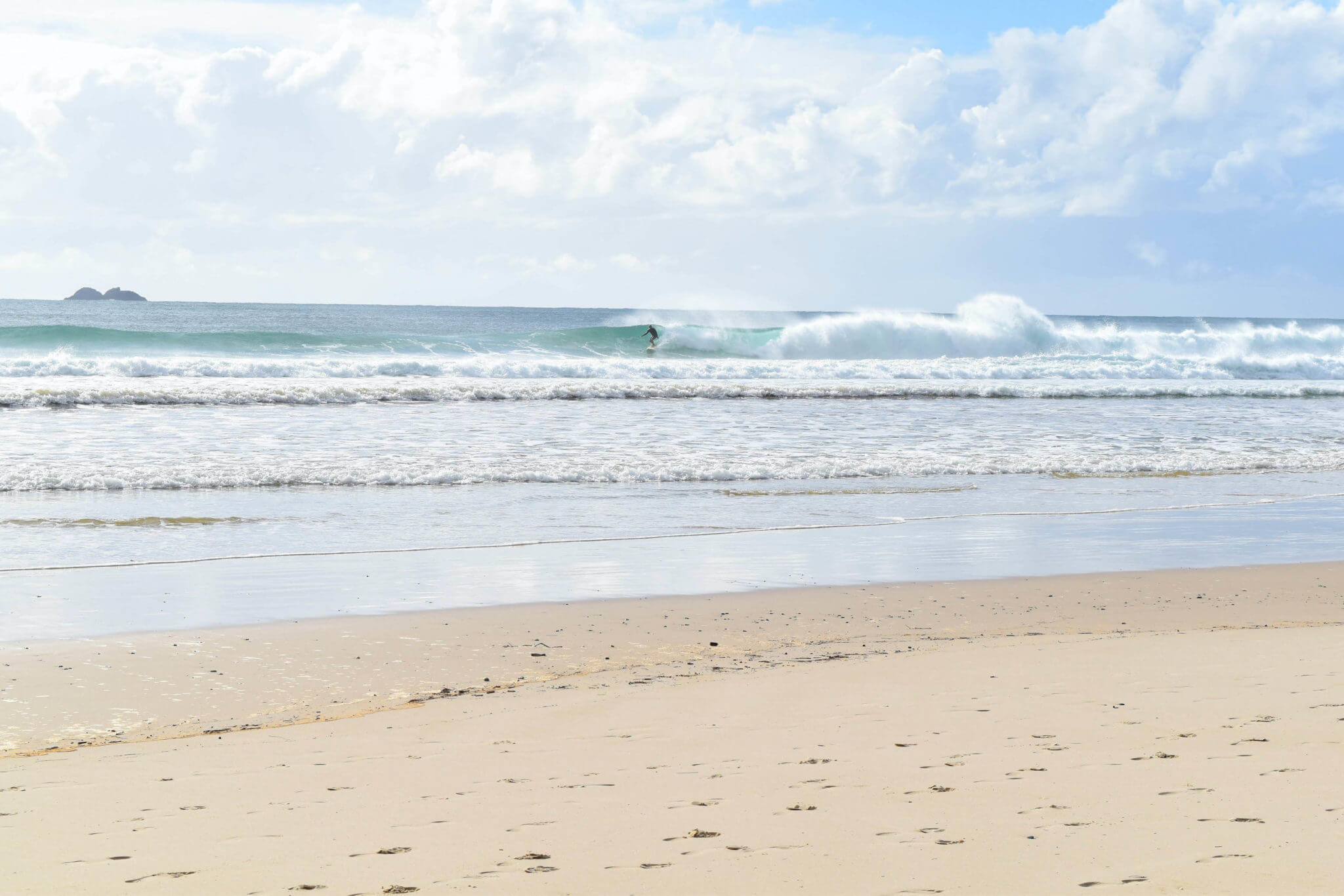 Byron is a great place to surf, with breaks to suit beginners through to pros. There are a number of surf schools in the town offering surf lessons and lots of places to hire boards. On our most recent trip, we hired boards from Byron Mobile Board Hire who deliver them to you, which is a great choice if you want to surf at one of the beaches further from town, although expect to pay more than from the shops near Main Beach. We surfed the Pass, an awesome break for longboarders – usually very busy. If you don't feel like getting in the water, I still recommend walking up to the pass, and onto Fisherman's Lookout, for gorgeous views of the beach and surfers.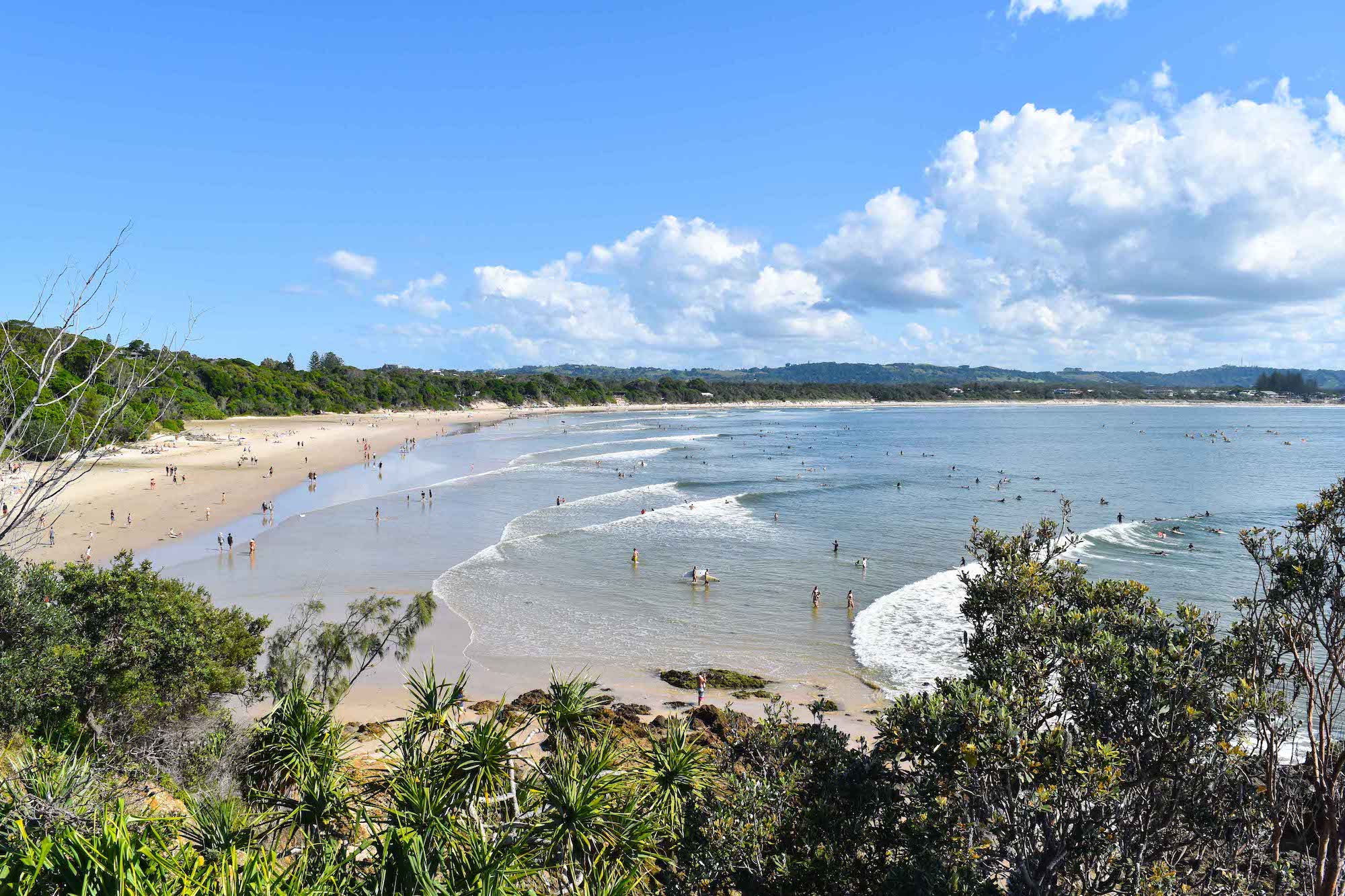 You can easily walk to the pass from the main town, and there isn't a huge amount of parking so this is advisable, unless you're lugging a heavy board (hence the reason we hired from the mobile guy!).
Lunch – The Pass Cafe (if you're at the Pass) or Warung Bagus (if you're closer to town)
The Pass Cafe – A lovely cafe surrounded by trees overlooking the Pass. Does delicious sandwiches, smoothies and healthy bowls.
Warung Bagus – A little slice of Bali in Byron. Warung does typical Indonesian fare including nasi goreng and gado gado.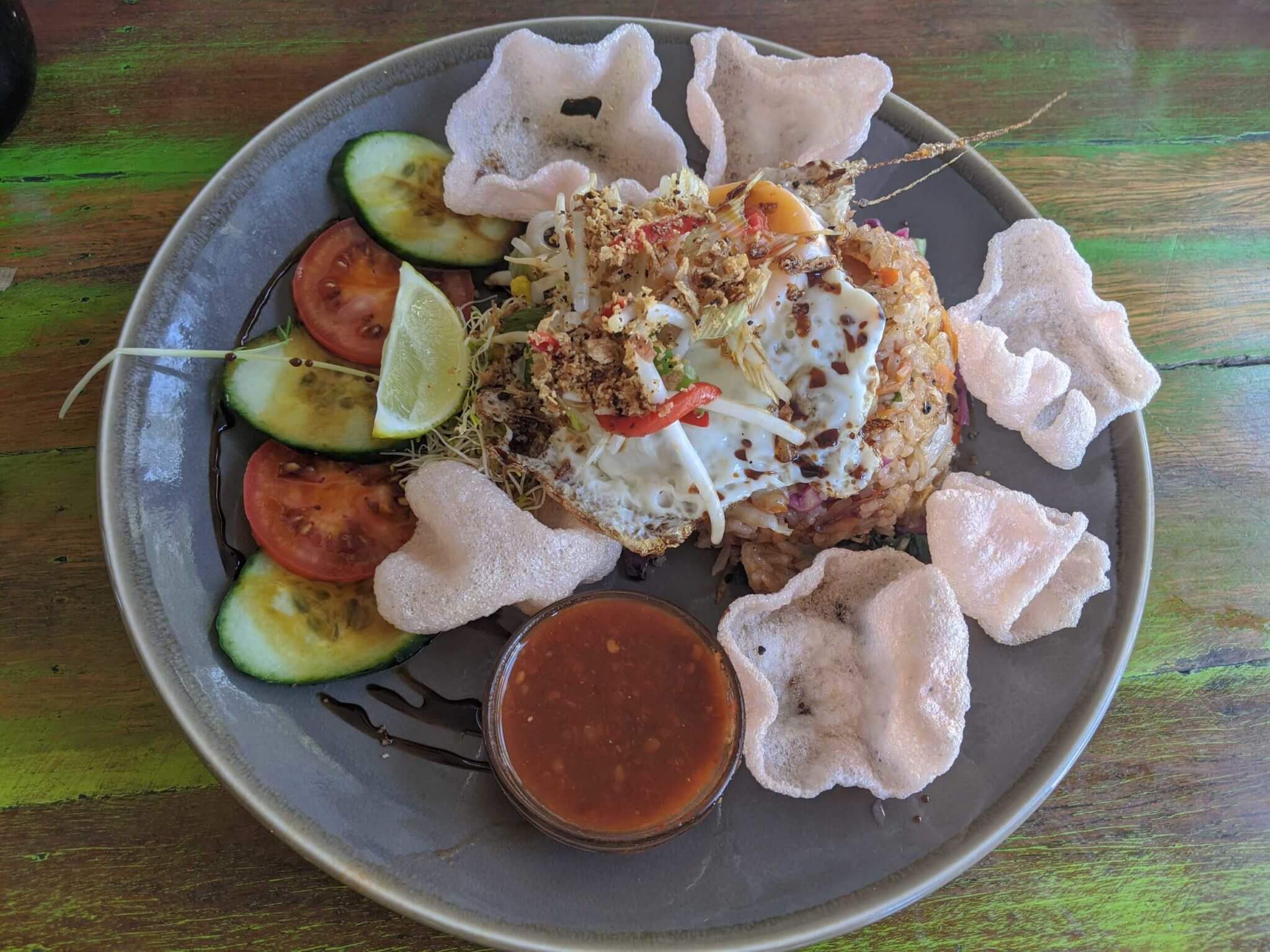 Continue along the coast to Wategos Beach, another good surf beach with a very relaxed atmosphere. We happened to visit during the Byron Bay Surf Festival, with lots of fun competitions taking place at Wategos, but usually, it's quieter than the other Byron beaches.
From Wategos you can walk to the most easterly point in Australia and to Cape Byron Lighthouse. It's a 3.7km loop along the Cape Byron Walking Track from Captain Cook Lookout. (You may want to return your surfboard before you start the walk!).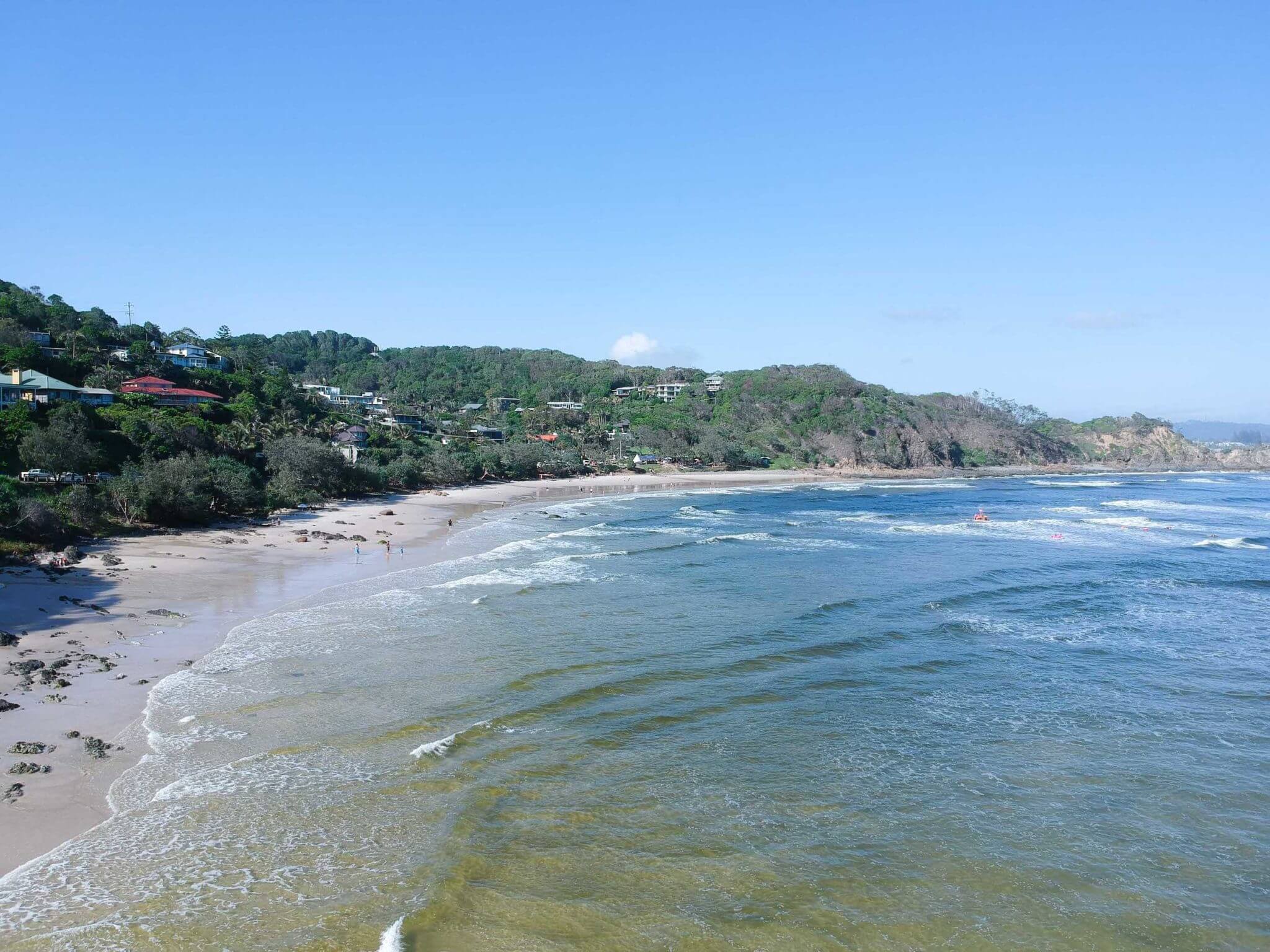 Evening
After a quick shower at your accommodation, head back into town for dinner.
Byron has so many good restaurants, you can't really go wrong, but I highly recommend il Buco for pizza. It's a hole in the wall joint on Bay Lane, and the pizza is delish. It passed the Italian test – Enrico is a fan.
Check out the ultimate Sydney to Byron Bay road trip itinerary
Byron Bay Itinerary
– Day 2
Daytime
There are lots of great markets in and around Byron, so make sure you check if any coincide with your visit. Byron Bay Community Market happens every first Sunday of the month on Butler Street and most Saturdays there is an artisan market outside the Railway bar between 4pm and 9pm. You'll find lots of local artisan producers selling their wares, with everything from clothing to chopping boards.
Alternatively, spend a morning exploring the shops. There are some fantastic independent stores and in the last ten years lots of great designers have opened up in and around Byron. If you love floaty maxi dresses and boho jewellery, this is the place for you! If you have a little cash to spend Spell and the Gypsy Collective is a beautiful store with lots of floaty boho dresses. (You can also purchase online).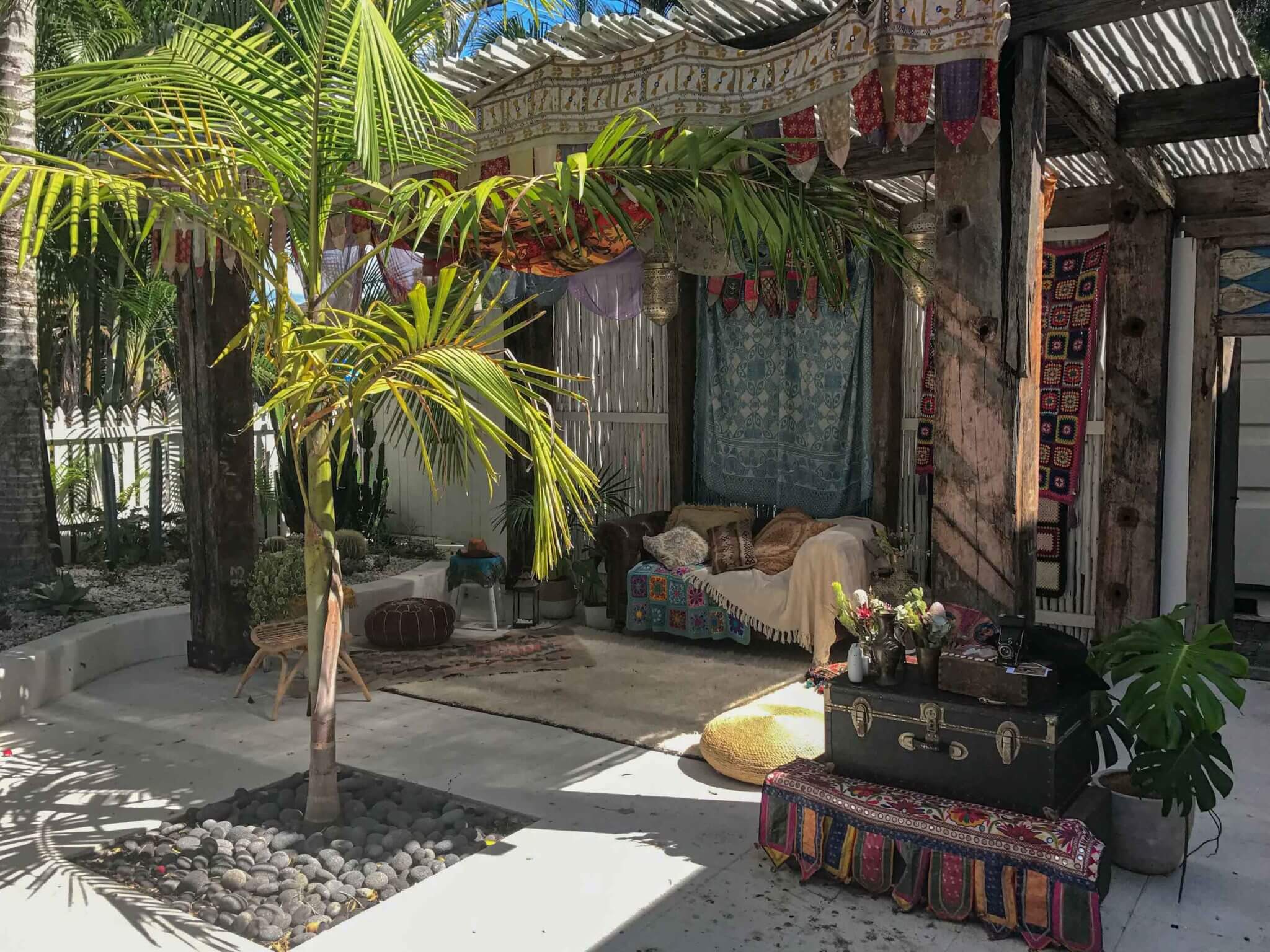 In the afternoon, make your way to Byron Bay Arts and Industrial Estate. This area has some great shops and is home to the Stone and Wood brewery. If you're planning on drinking, leave the car at your accommodation and take the bus or cycle. It takes around 15 minutes to cycle and less than 10 by car from the centre.
Enrico loves Stone and Wood and the Pacific Ale is his favourite Aussie beer, so we decided to take a tour of the brewery and do a little tasting. The cellar door is a great open airy space, with a bar you can eat and drink at even if you're not taking a tour.
Lunch – Stone and Wood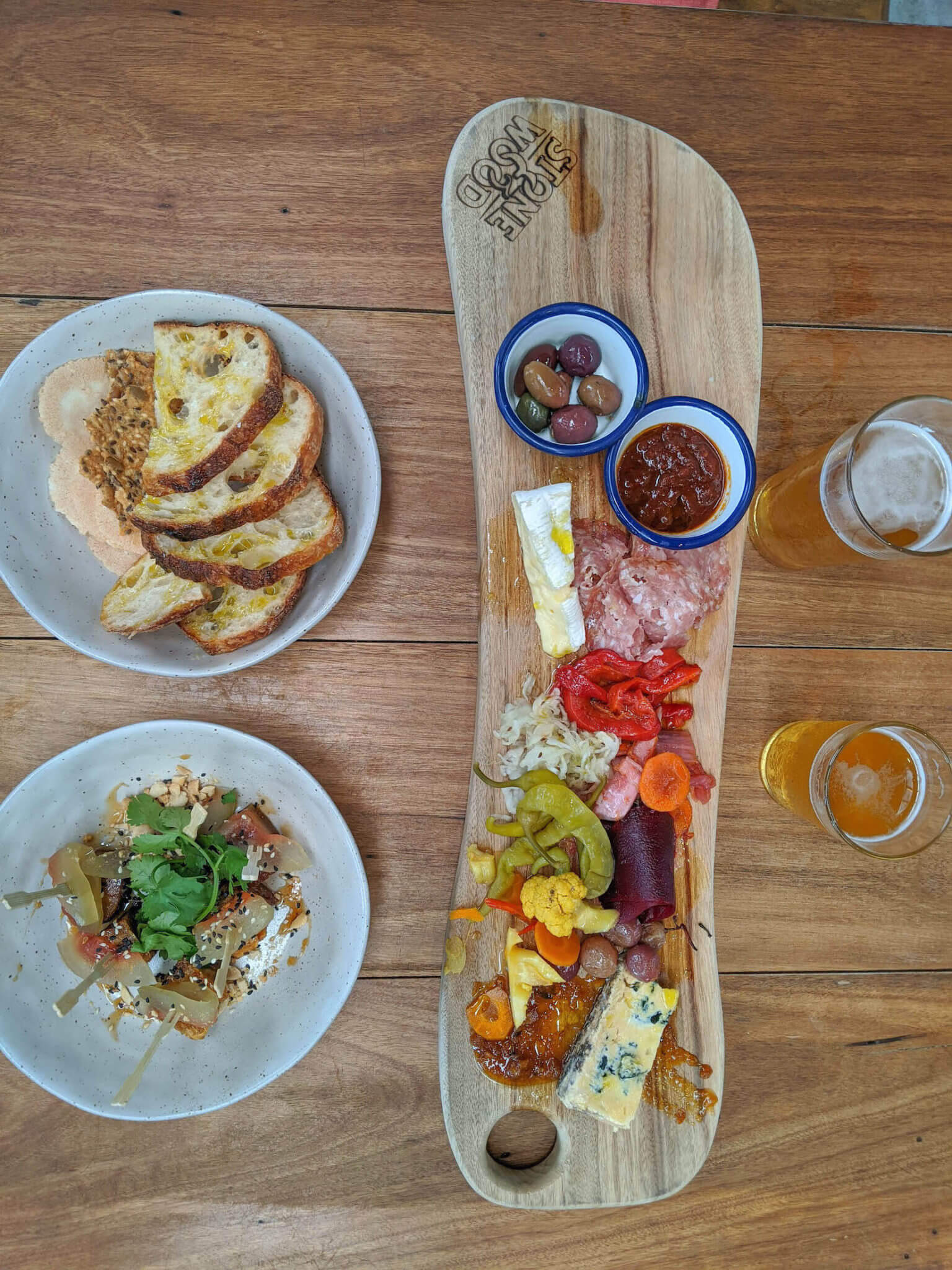 I highly recommend the Brewers Board, featuring local cheese, salami and sourdough. We also had the daily special – pork belly – which was delicious.
Tours take 1 hour 30 minutes and include an introduction to the founders, the brewing process and then a tour of the brewery itself, including the on-site offices and the all-important brewing equipment. It ends with a paddle of some of their signature and special brews.
I've taken plenty of these kinds of tours before, and I think the formula is just right here. Enough info, but not too long or too science-y that it gets boring.
After the tour, have a wander around Byron Bay Arts and Industrial Estate before heading back to town for drinks and dinner.
Evening
Head to Balcony Bar & Oyster Co. for cocktails (and oysters). Located on the first floor at the Lawson Street roundabout, this is a great spot for people-watching. The cocktails are excellent and they also do great food. It's a great spot to start the evening.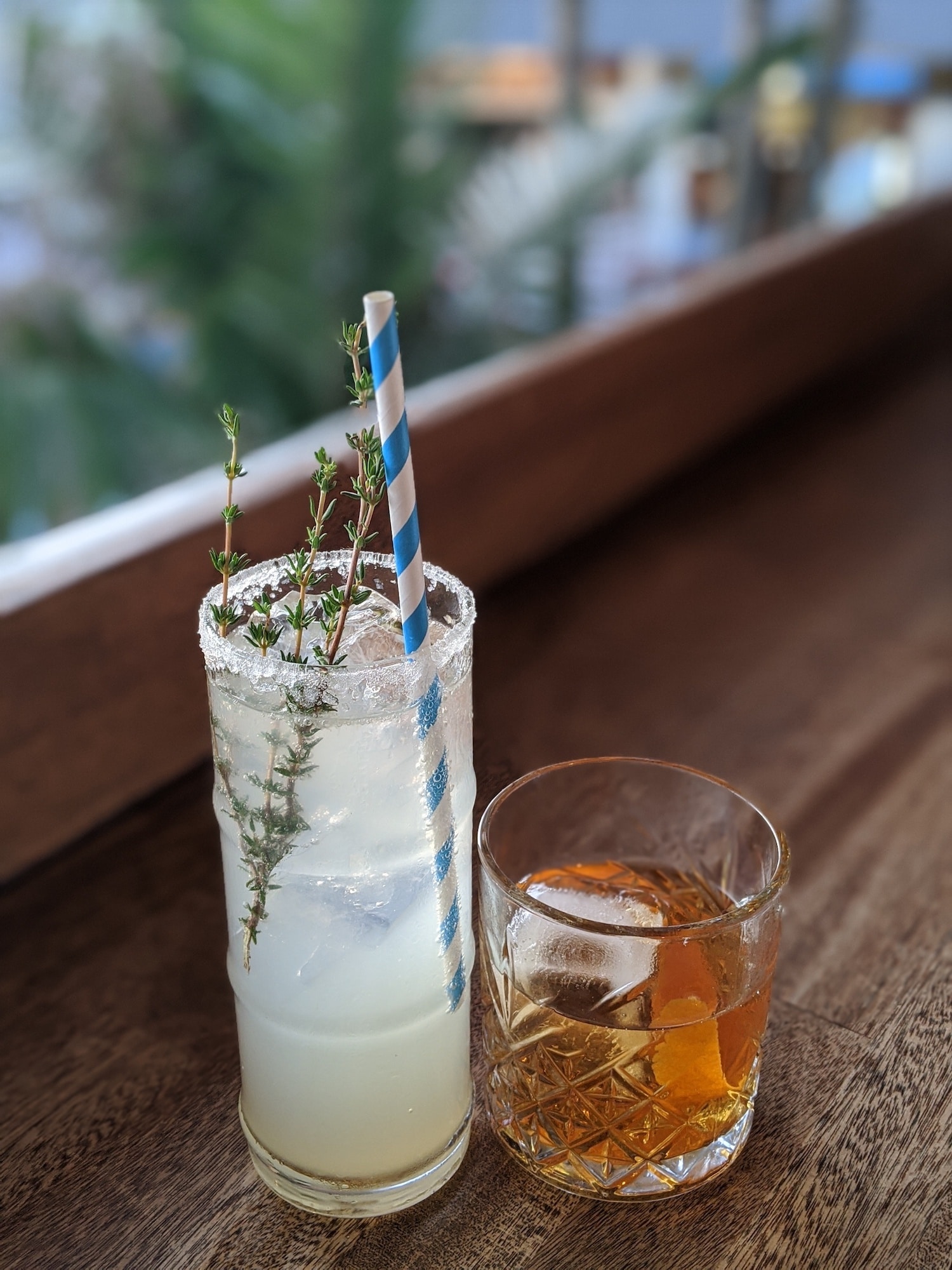 Have dinner at Bang Bang, which does really good Asian fusion – I recommend the whole fried snapper. It has a lovely setting with big windows on the corner of Byron and Fletcher Street.
Byron Bay Itinerary
– Day 3
Daytime
Head out of town on the third day. If you don't have a car, check your accommodation/local tour operators, as many offer day trips to Nimbin and the hinterland. Or grab a rental car for the day.
We got up early to watch the sunrise at Tallow Beach, I appreciate not everyone wants to get up at the crack of dawn on holiday, but I recommend it – it's a beautiful beach.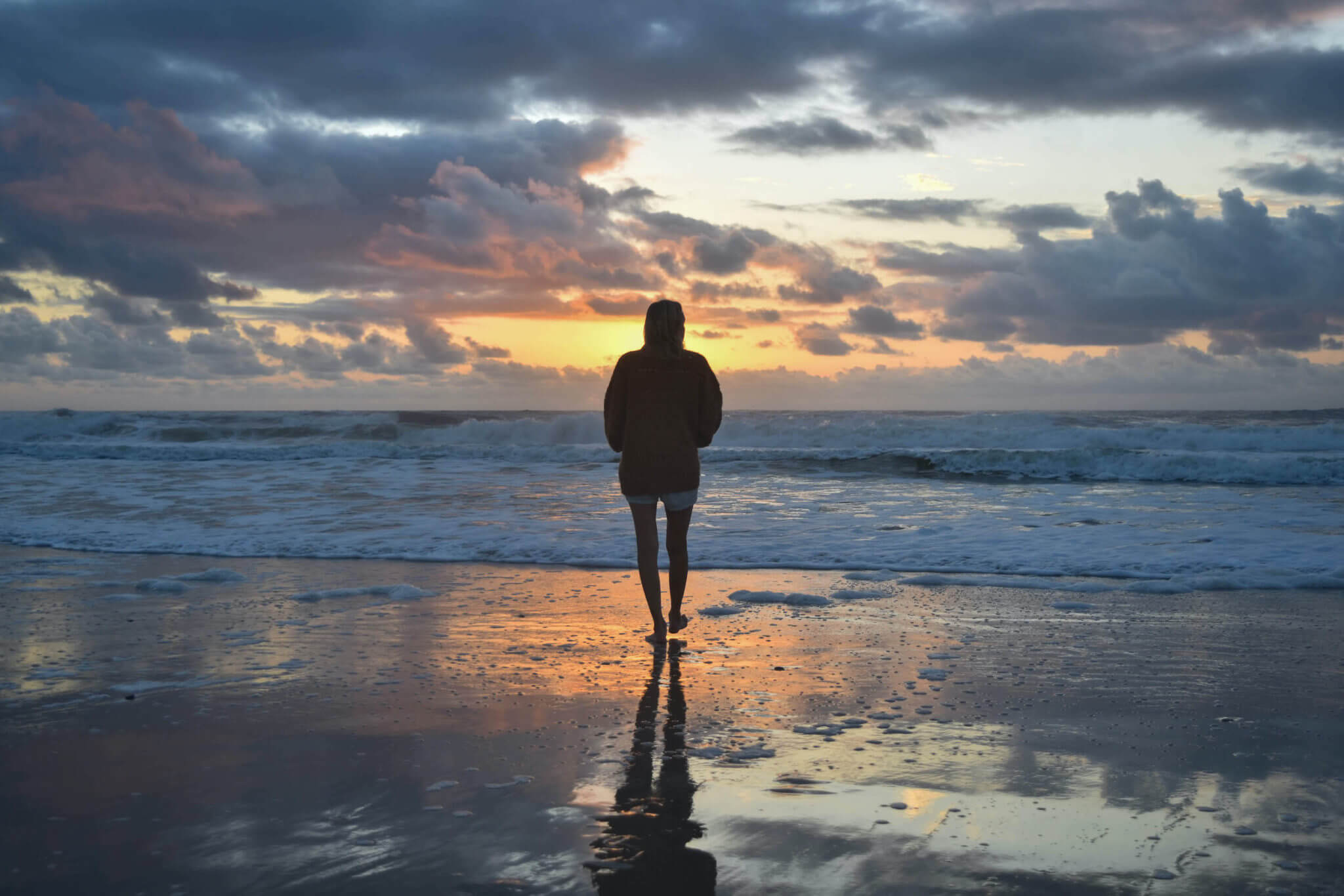 From Tallow continue south to Kings Beach. Enrico took me here as he said it's his favourite beach in Byron, he failed to mention that it's also a nudist beach! But if you don't mind seeing a few naked bodies, it's definitely worth a visit, it's a beautiful spot and sometimes it's nice to skinny dip!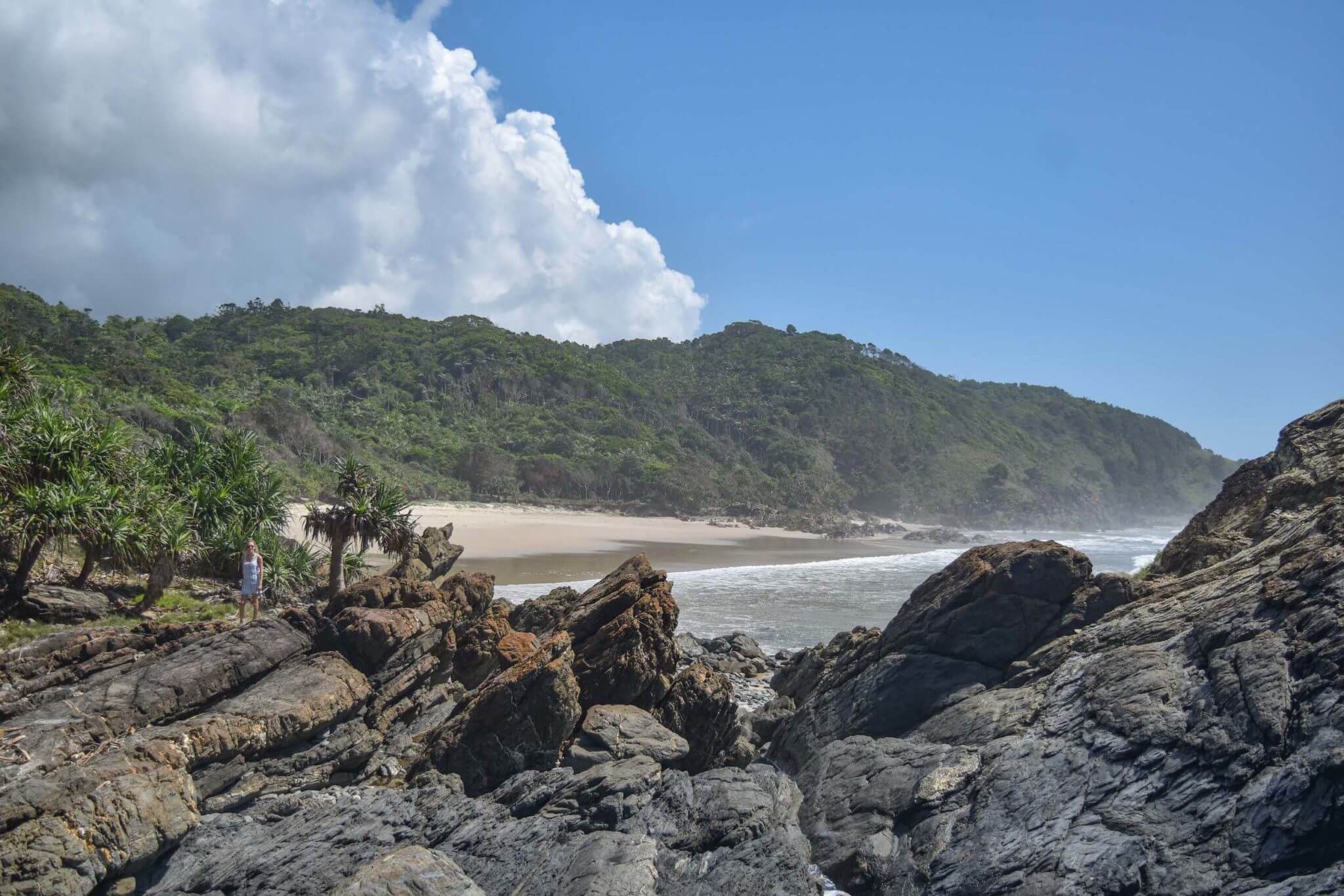 Next head inland to Bangalow, this is a good place to have lunch with a couple of nice cafes and restaurants, but if you can wait I would hold out for the Farm later on. Have a wander around the shops and then continue north, stopping at St. Helena Lookout, which offers beautiful views of the green fields of the hinterland reaching the coastline.
Here you can take a detour to the Crystal Castle & Shambhala Gardens, where you can marvel at giant crystals and sit in an ancient amethyst cave, or continue on to the Farm.
Lunch – The Farm
The Farm is a collection of small businesses located on one beautiful farm. You can eat delicious food at Three Blue Ducks, admire cows, pigs and chickens, learn how to make bread or even take a horseback tour.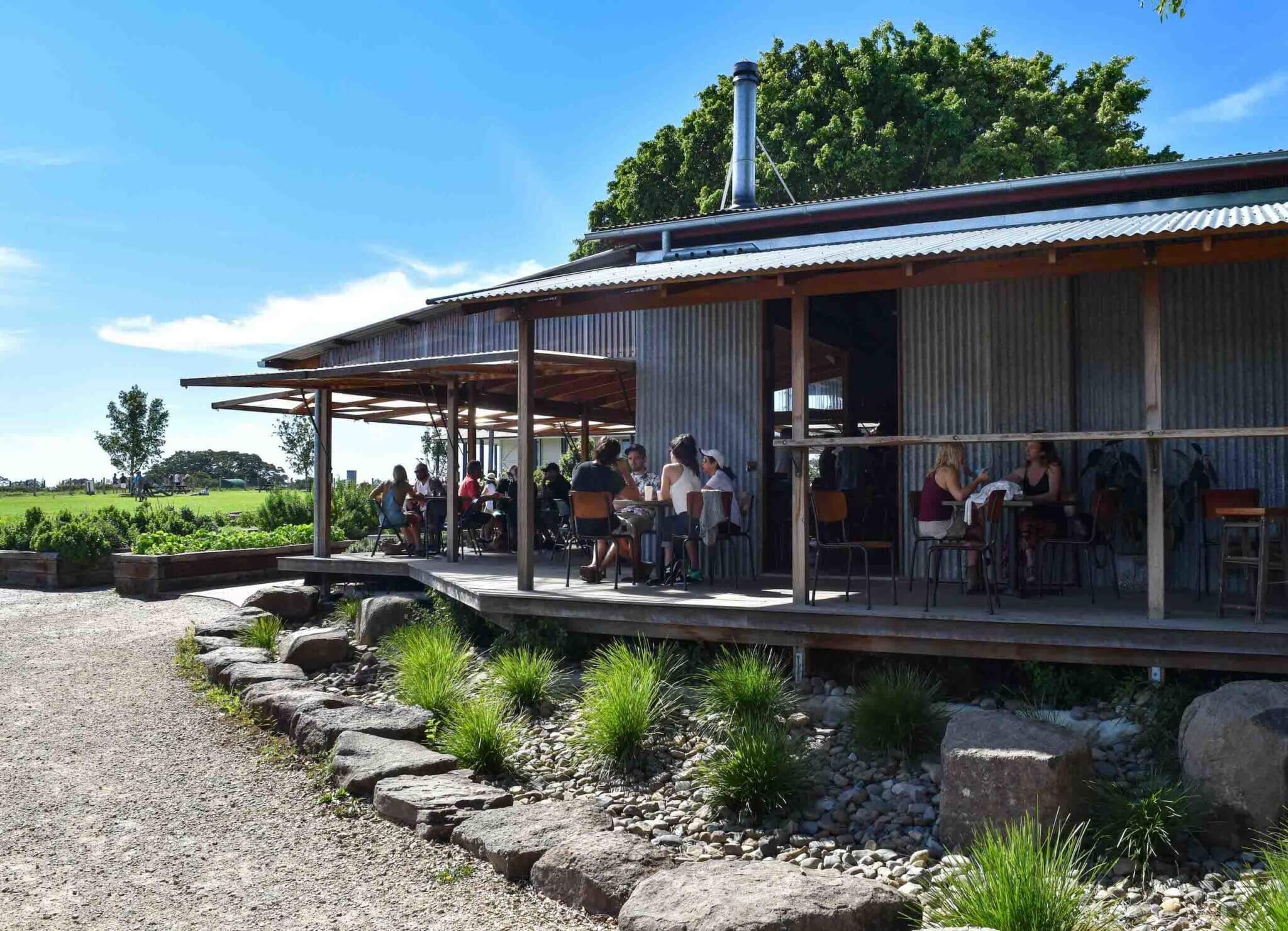 Afterwards, head back to Byron for a little beach time before dinner.
Evening
Have dinner at OSushi, a fantastic Japanese spot, and end your Bryon Bay experience with a drink at Railway Friendly Bar (The Rails) – an iconic Byron drinking spot with nightly live music.
Other things to do in Byron Bay
If you have more than three days, why not:
Go diving at Julian Rocks

Have a dip at Tea Tree Lake/Lake Ainsworth – a freshwater lake surrounded by tea trees

Try gin at Cape Byron Distillery or Lord Byron Distillery

Walk to Killen Falls

Have a coffee/breakfast at Folk – my favourite Byron Bay cafe – it has the best coffees (they make their own cashew and almond milk – and it's the only place I switch from dairy).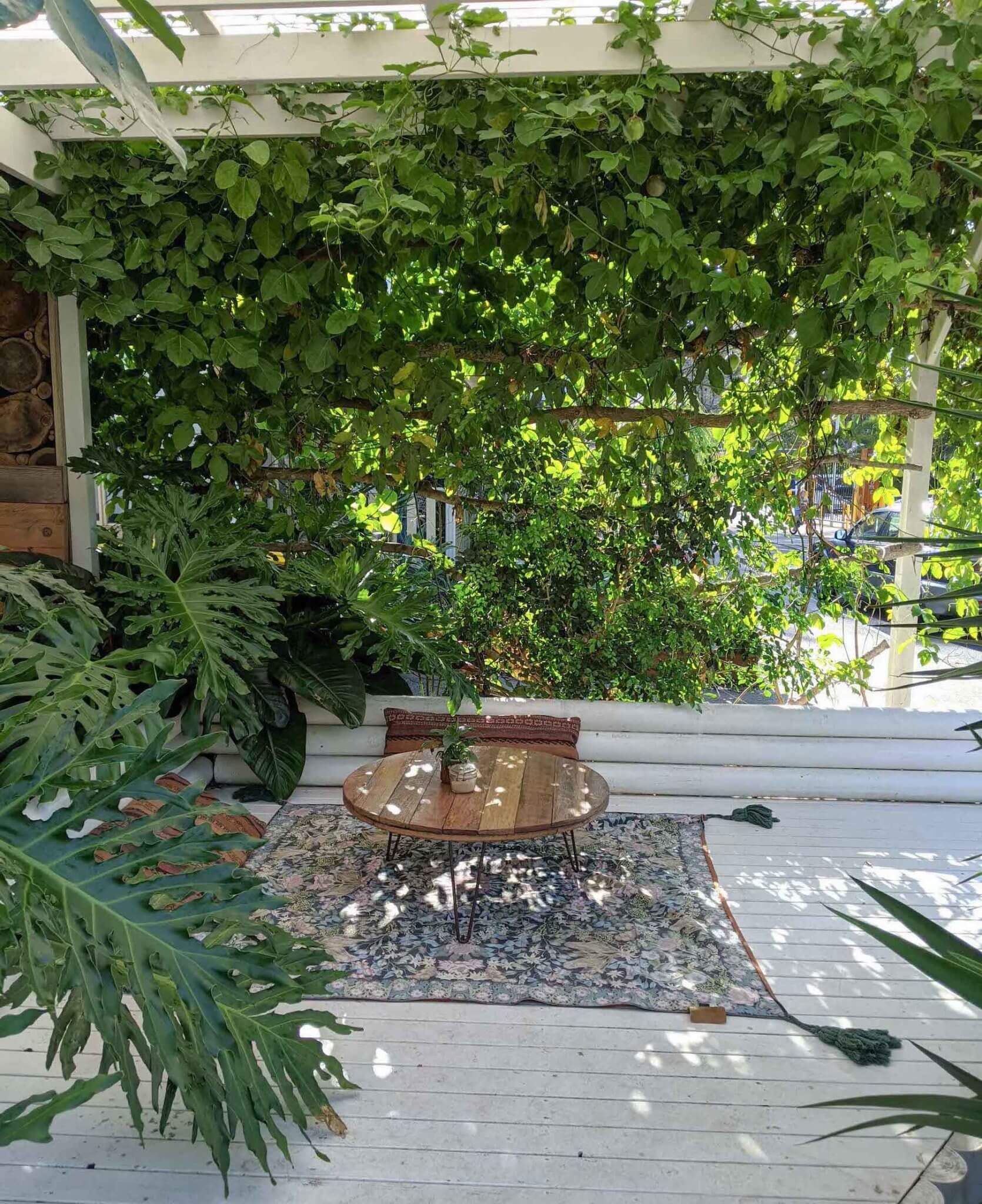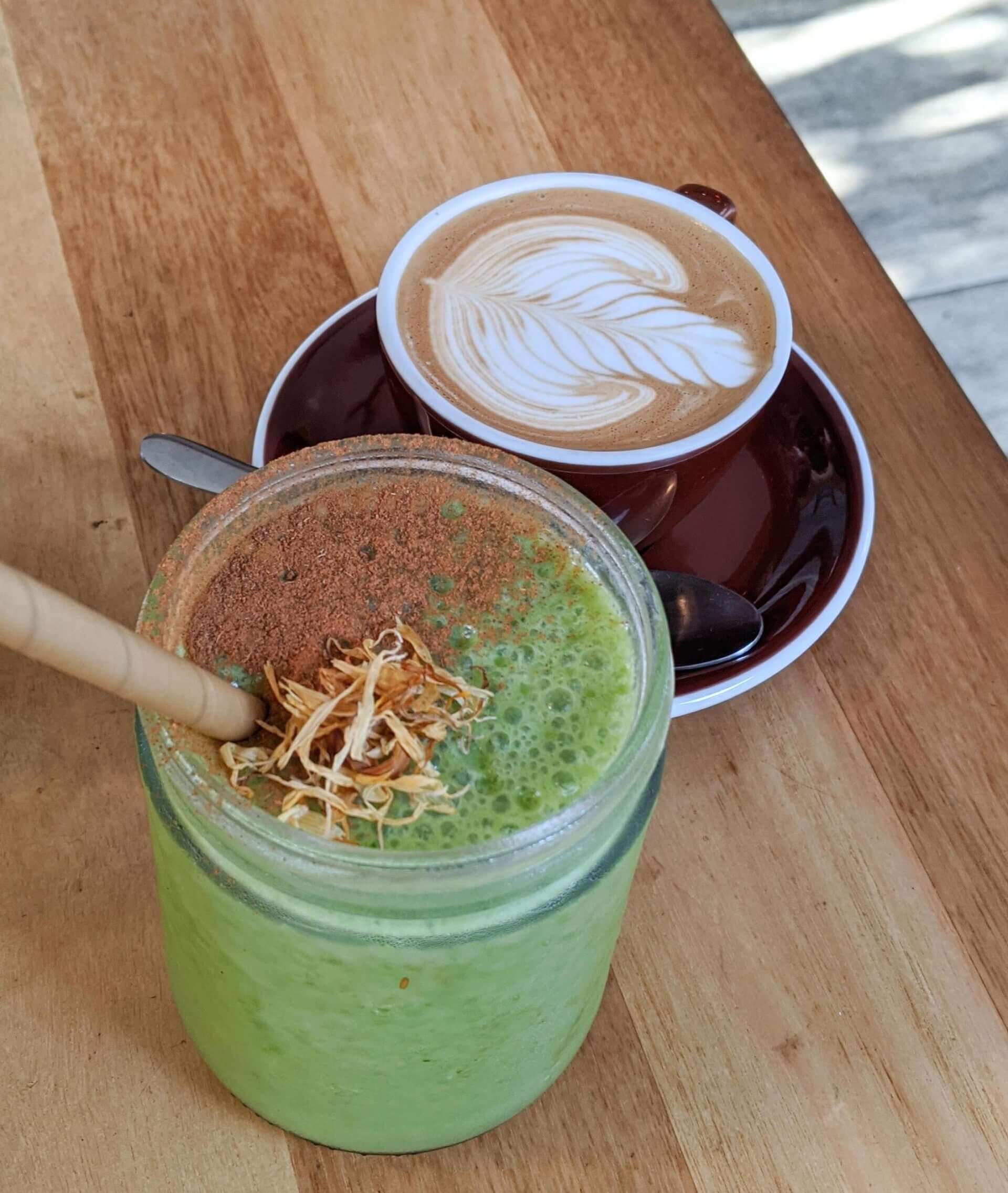 Where to stay in Byron Bay
I've stayed in both backpacker hostels and four-star hotels in Byron Bay, and everything in between, and all have their own charm. (Read about my experience backpacking in my 30s here).
Budget
We stayed at the Byron Bay YHA on our most recent trip and I would absolutely stay here again. It's such a great location in the centre of town (in fact the best location of all the places I've stayed in Byron), and it's extremely reasonably priced. It has a pool, a huge kitchen and modern and clean rooms. Read more about the Byron Bay YHA here.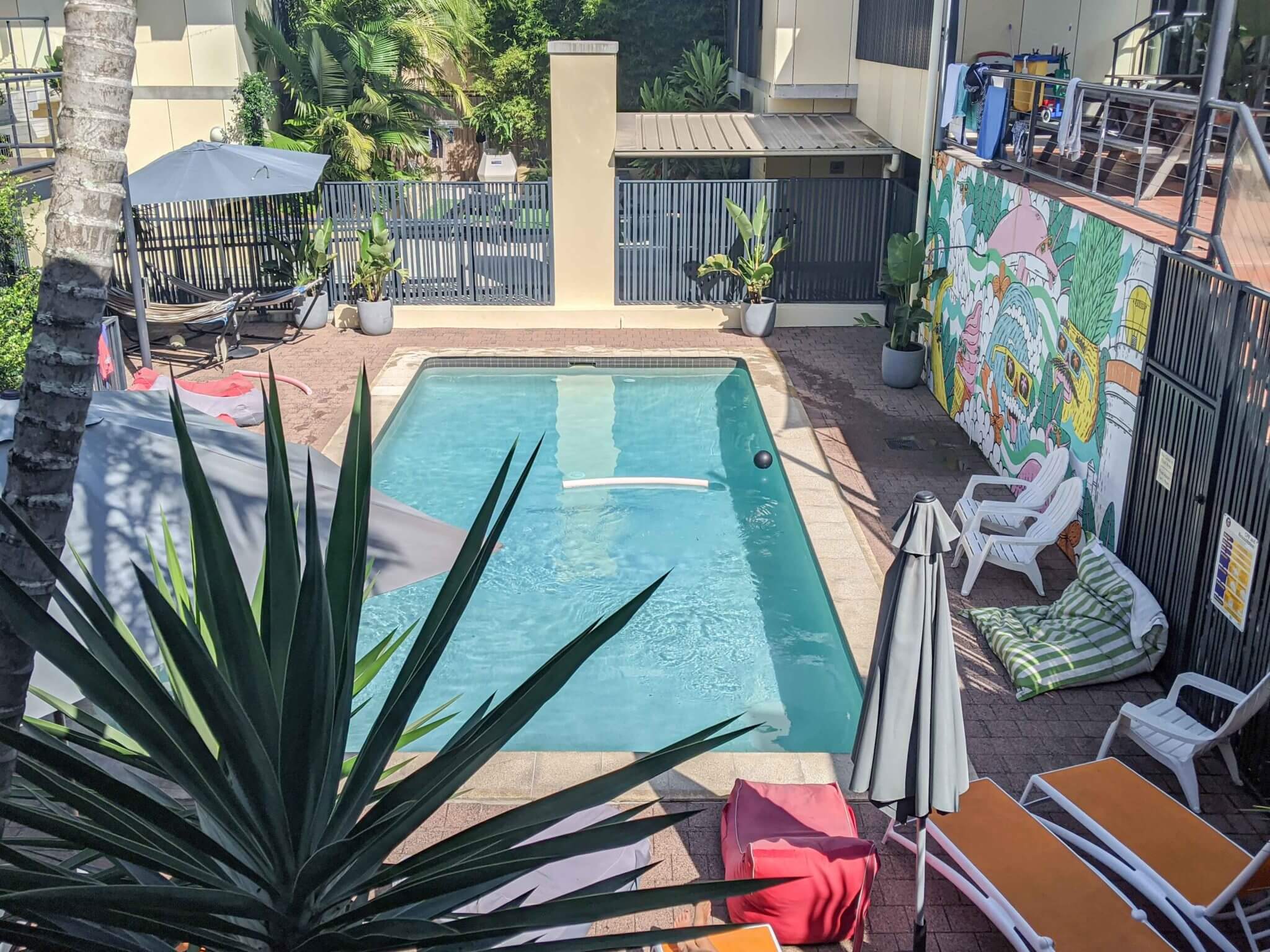 Budget to Mid Range
We stayed at Club Byron at Christmas and it's a great central location in the middle of town. The cabins are well equipped, so you can cook if you don't want to eat out all the time and there is free parking.
Luxury
Souht of Byron Bay, Crystalbrook Byron is a beautiful resort set in an 18-hectare rainforest, with free yoga glasses and an infinity pool. 
Not far from Discovery Parks is the stunning Elements of Byron. This beachside resort has beautiful villas and a fabulous lagoon pool, as well as daily yoga classes and a great restaurant.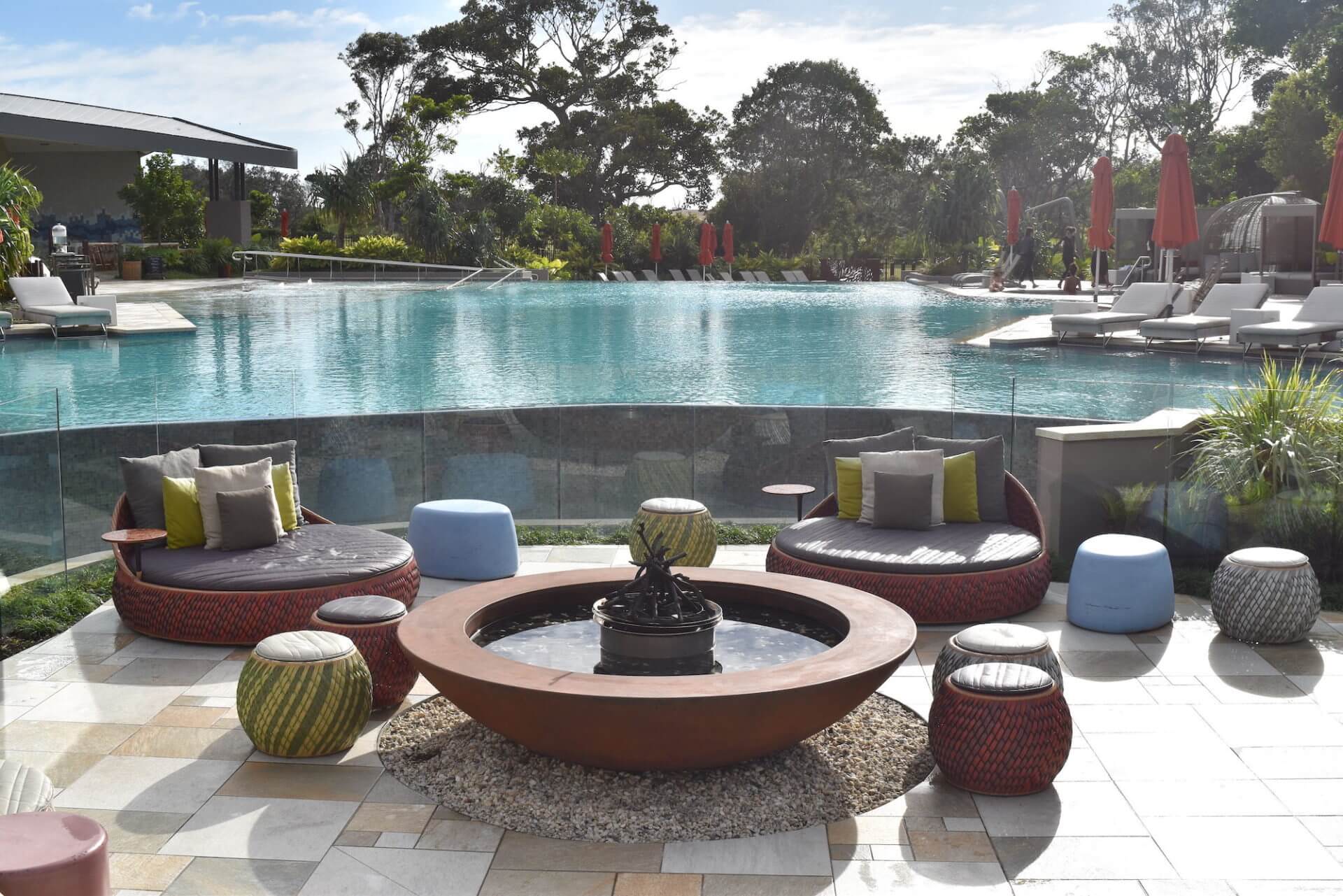 Find accommodation in Byron Bay
FAQs