A few years ago, we took a trip to Hobart, our first visit to Tasmania. We loved it, and after an incredible weekend, we vowed to return to explore more of the island. COVID-19 delayed our plans a little, but we finally embarked on a Tasmania road trip this year and have put together what we think is the perfect Tasmania itinerary.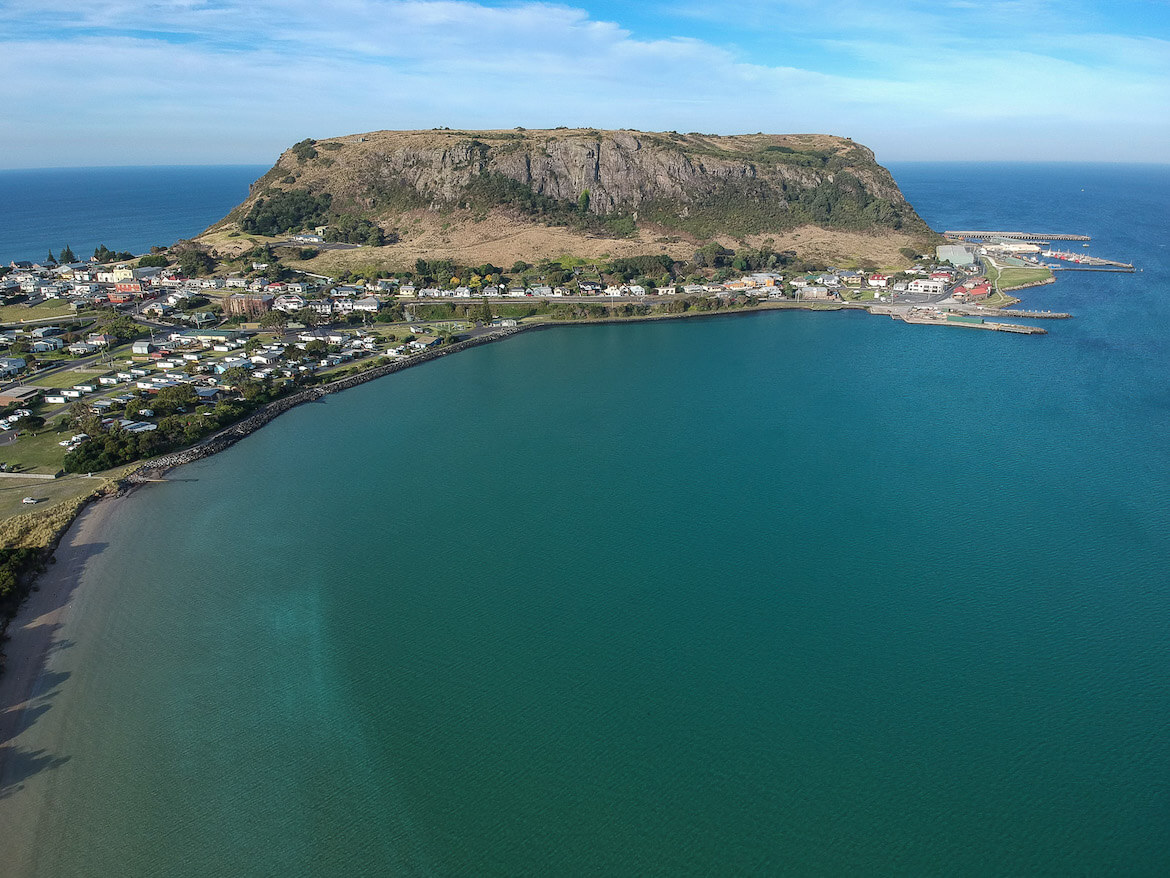 Disclosure: This article contains affiliate links. This means that if you click a link and purchase something I've recommended I may earn a small commission. This does not affect the price you pay but helps me to run this site. You can read my full affiliate disclosure here.
Getting to Tasmania
There are three main entry points onto the island; Hobart – the capital city with an international airport, Launceston – with a domestic airport and Devonport – which has a ferry terminal connecting to Melbourne.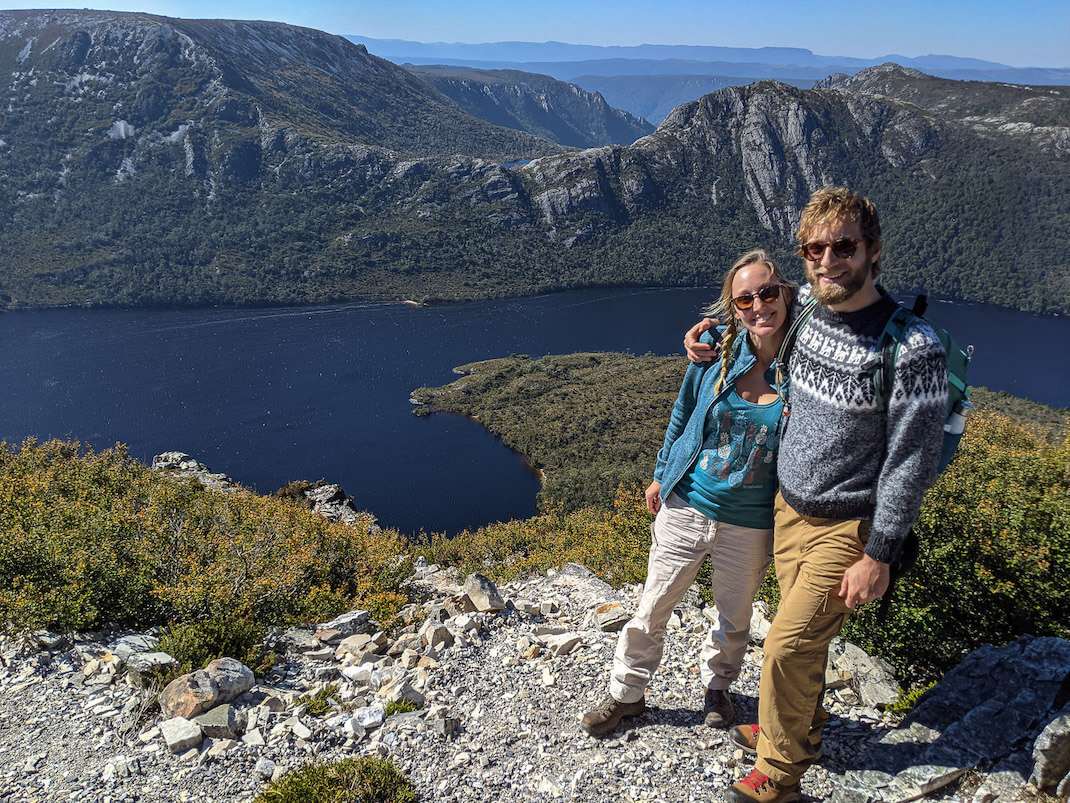 The Route
This 14 day Tasmanian road trip starts and ends in Hobart, but you can easily do the same itinerary starting in Launceston or Devonport. It's fairly fast-paced, with two nights at each stop. If you prefer to take things slower, I recommend adding an extra night at each.
Day 1 Hobart
Day 2 Hobart and Port Arthur
Day 3 Hobart to Coles Bay
Day 4 Freycinet National Park
Day 5 Coles Bay to The Bay of Fires
Day 6 The Bay of Fires
Day 7 The Bay of Fires to Launceston
Day 8 Launceston
Day 9 Launceston to Stanley
Day 10 Stanley
Day 11 Stanley to Cradle Mountain
Day 12 Cradle Mountain
Day 13 Cradle Mountain to Hobart
Day 14 Hobart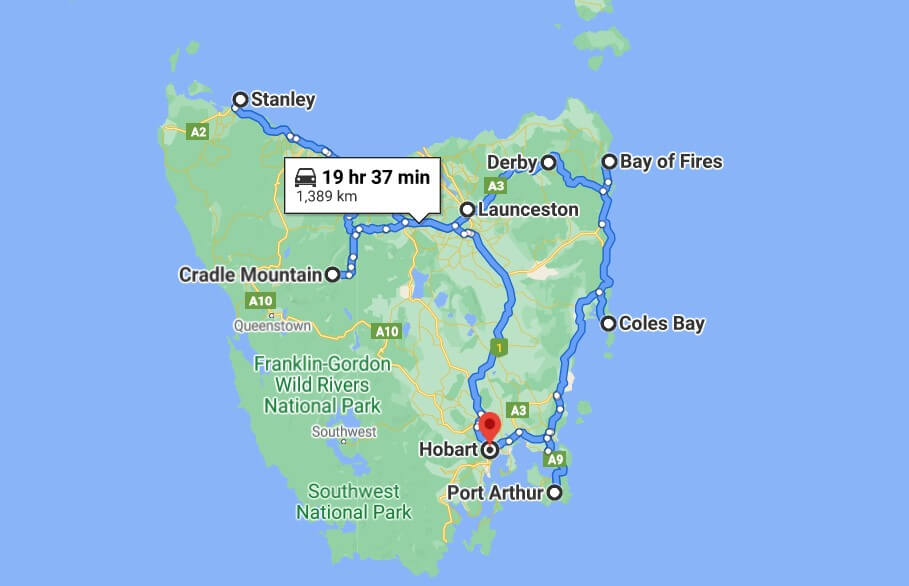 Camper, Camping or Car?
We travelled around Tasmania by car for our road trip and stayed in hotels at each destination. I loved this as we had some lovely Tassie accommodation and it was really relaxing at each place. However, Tasmania is also the perfect destination for a camping or campervan road trip, and there are lots of great scenic spots to pitch a tent or park up your motorhome. With all options, I highly recommend booking in advance, especially if you're travelling at a peak period (summer, school holidays or festivals).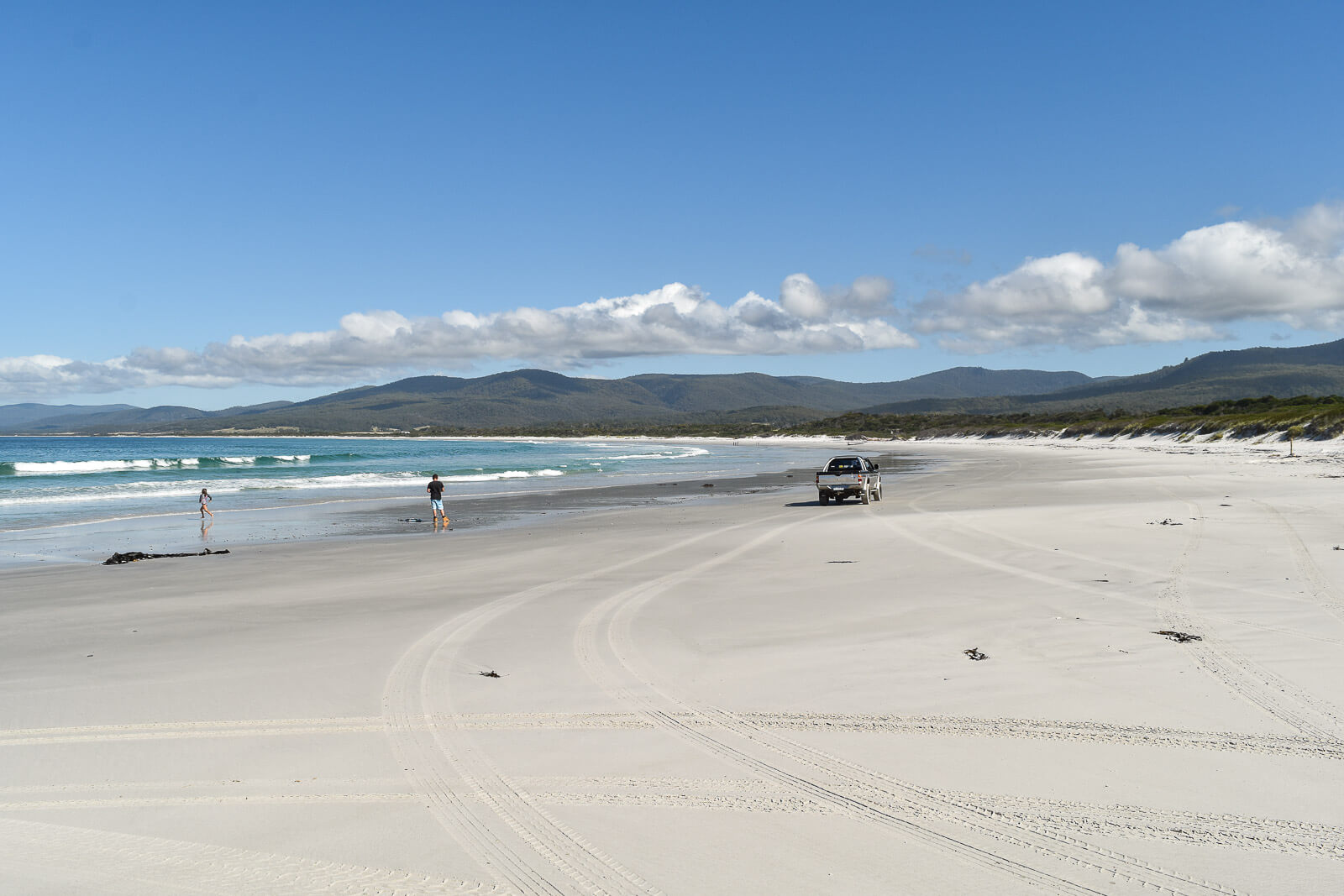 Hobart – Day 1
Arriving in Hobart, pick up a rental car (or camper) and check into your accommodation for the night. If you have an early flight, then make the most of the rest of the day in Hobart. There is a lot do to here, and you'll have time on the way back to explore too, but highlights include:
MONA – Museum of Old and New Art
Salamanca Market
Mount Wellington
Fantastic restaurants and bars
Read our guide to Hobart here.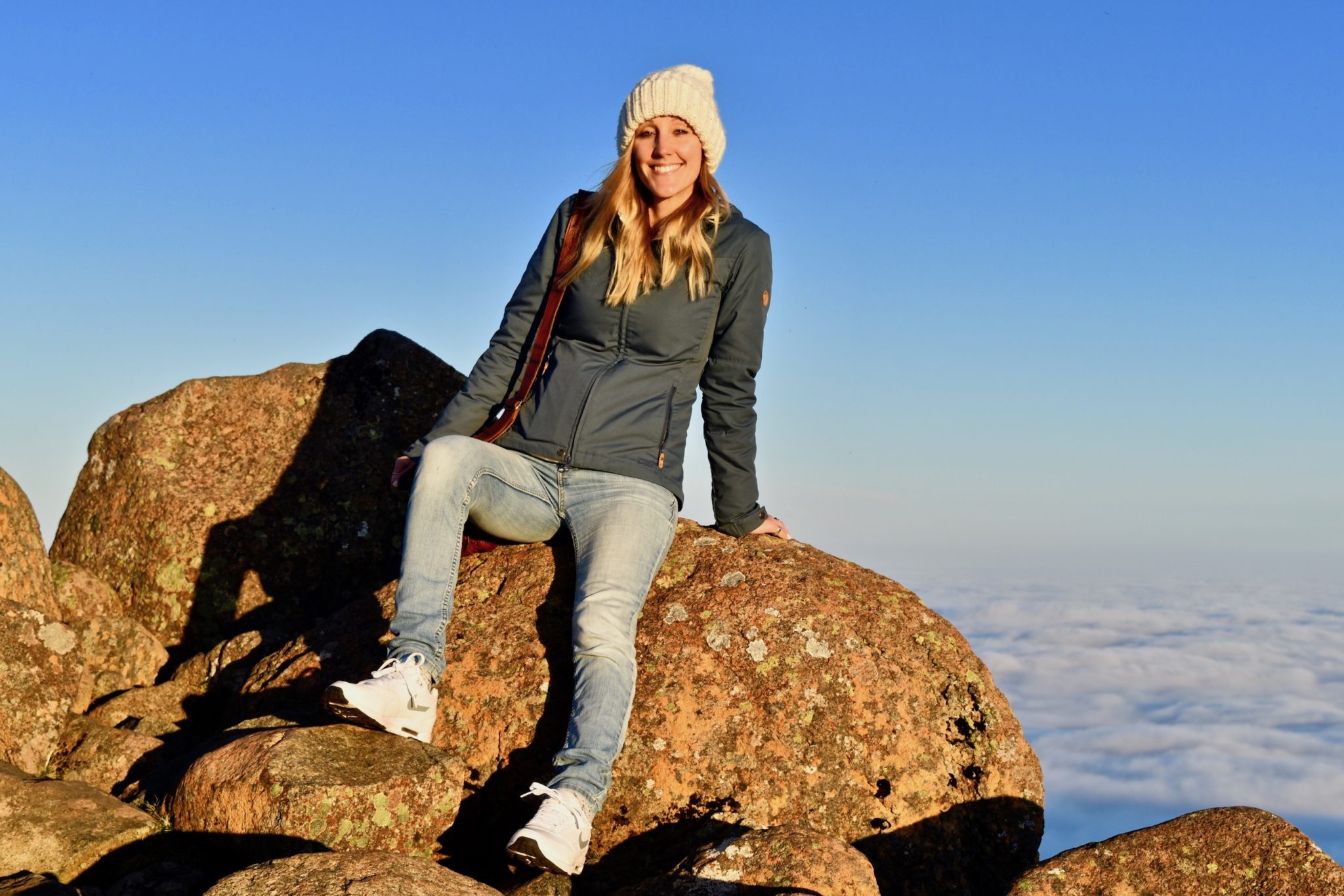 Where to Stay in Hobart
Hobart has lots of great accommodation from holiday rentals to lovely hotels.
For luxury book the MACq 01 Hotel right on the waterfront, with each room telling a story of a Tasmanian character.
For something midrange, Customs House Hotel has an unbeatable location in a historic pub.
And for budget, check out the excellent Central Hobart YHA, which has dorms and private rooms.
Hobart to Port Arthur (and back) – Day 2 – 1 hour 20 / 94km each way
The next day, get up early and head out of the city down the Tasman Peninsula to Port Arthur Historic Site. This is a UNESCO World Heritage site and a fascinating place to learn about the early British settlers and prisoners in Tasmania. On the way, there are plenty of great places to stop including:
The Tessellated Pavement
Port Arthur Lavender Farm
Richmond
You can either spend the night in Port Arthur or make your way back to Hobart for the night (this way you don't have to change hotels which is usually my preference!)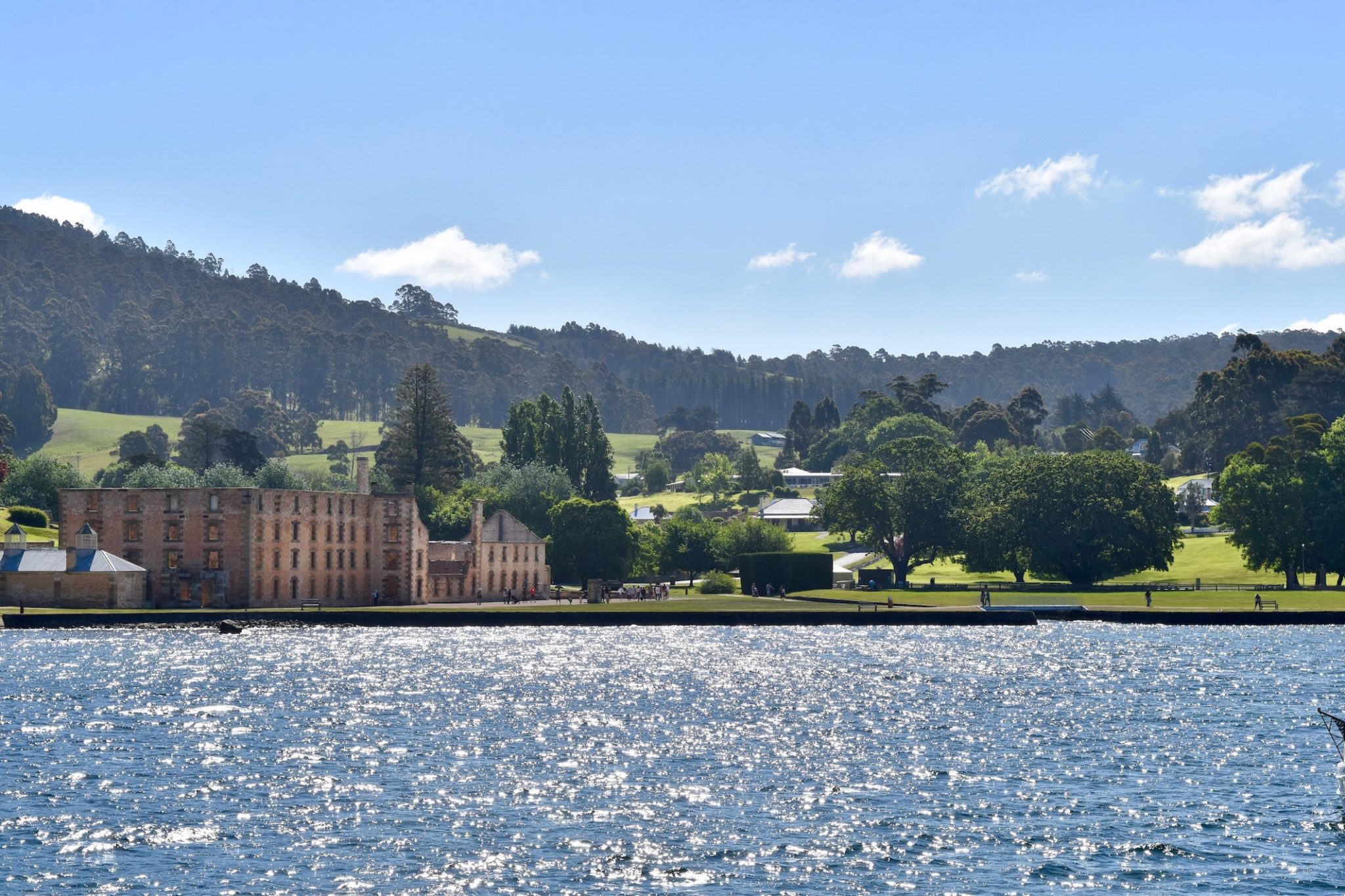 Hobart to Coles Bay – Day 3 – 2.5 hours / 198km
A longer drive today to get to Coles Bay, the gateway to Freycinet National Park. Stop at Orford to admire the beautiful coastal scenery. If you have lots of time, you can take the 30 minute ferry over to Maria Island, a great place to spot wildlife including wombats and Tasmanian devils
Stop at Devil's Corner Cellar Door for some wine tasting and food. It's a gorgeous spot with scenic countryside views. Closer to Coles Bay is Freycinet Marine Farm where you can sample local oysters and an array of other delicious seafood.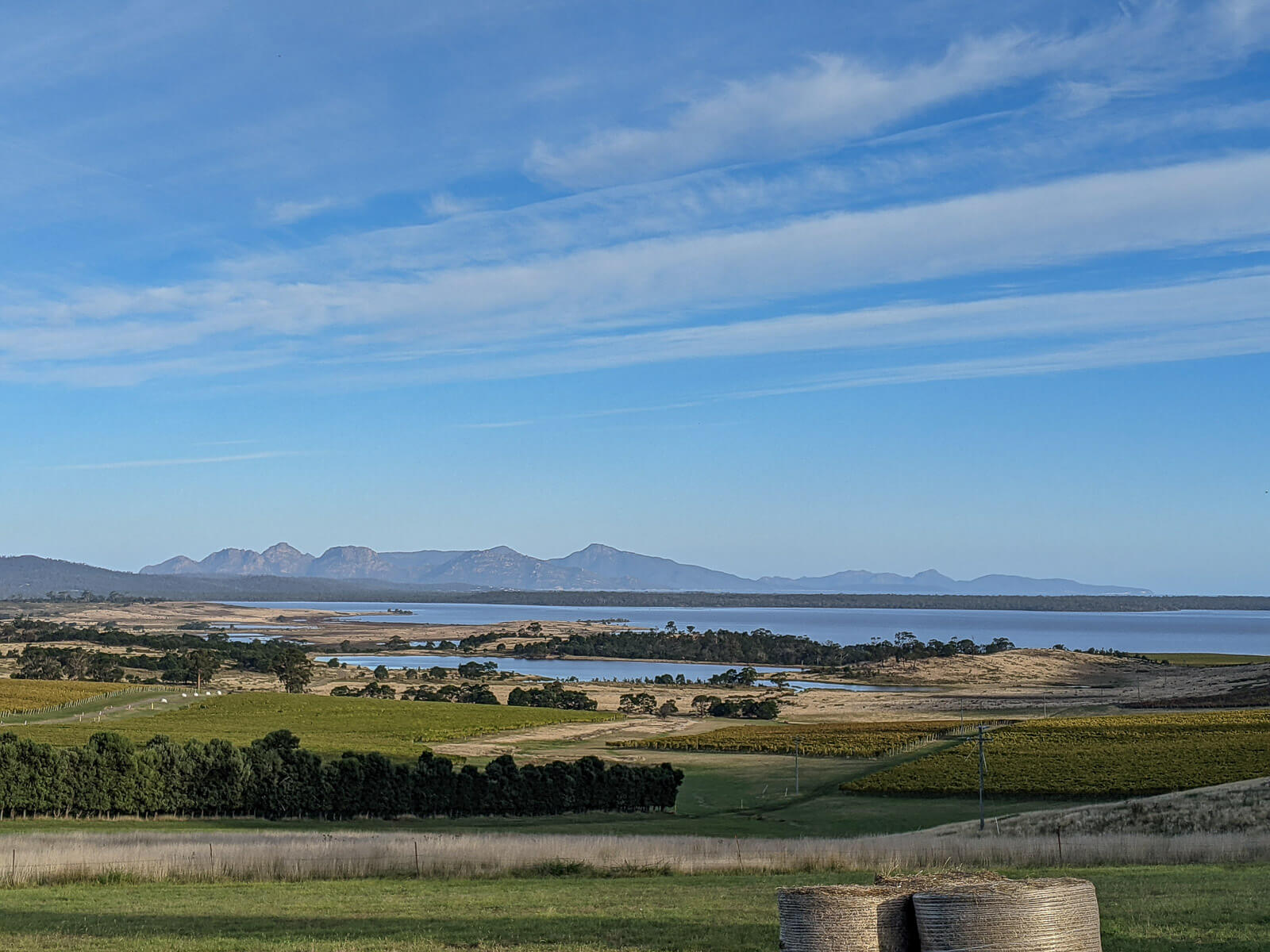 Where to stay in Coles Bay
Coles Bay is a great spot for campers, with almost beachside camping and camper pitches available. The majority of accommodation here is holiday rentals but there are a few high-end options too.
For Luxury, book Freycinet Lodge, one of the few accommodations inside Freycinet National Park, with secluded cabins – some with sea views and outside baths – and an excellent restaurant.
For mid-range, check out Freycinet Resort, offering villas with gorgeous views of the Friendly Beaches, Great Oyster Bay and the Tasman Sea.
For budget, BIG4 Iluka on Freycinet has camping and holiday cabins. We stayed here and it's a great location with easy access to the bars and restaurants of Coles Bay and a short drive to the national park.
Freycinet National Park – Day 4
Wake up early and make your way into Freycinet National Park. You need a national park pass to enter, but as you'll be visiting Cradle Mountain National Park later in the trip, it's worth buying a holiday pass for $82.40 per vehicle, which is valid for 2 months.
There are several walks you can do within the park, most of which take in a lookout over the stunning Wineglass Bay. If you fancy a short and leisurely stroll, then the Wineglass Bay Lookout Walk is a good choice. It's a 2.6km grade 3 return walk. You don't need a high level of fitness, but there are some steep sections. You will be rewarded with this view:
If you want to visit Wineglass Bay, then from the lookout, continue down the stairs towards the beach. This extended grade 3 walk is 6km return. Once at the bay, you can have a swim (if it's warm enough) or walk the full length of the beach. I recommend bringing a packed lunch and enjoying it here.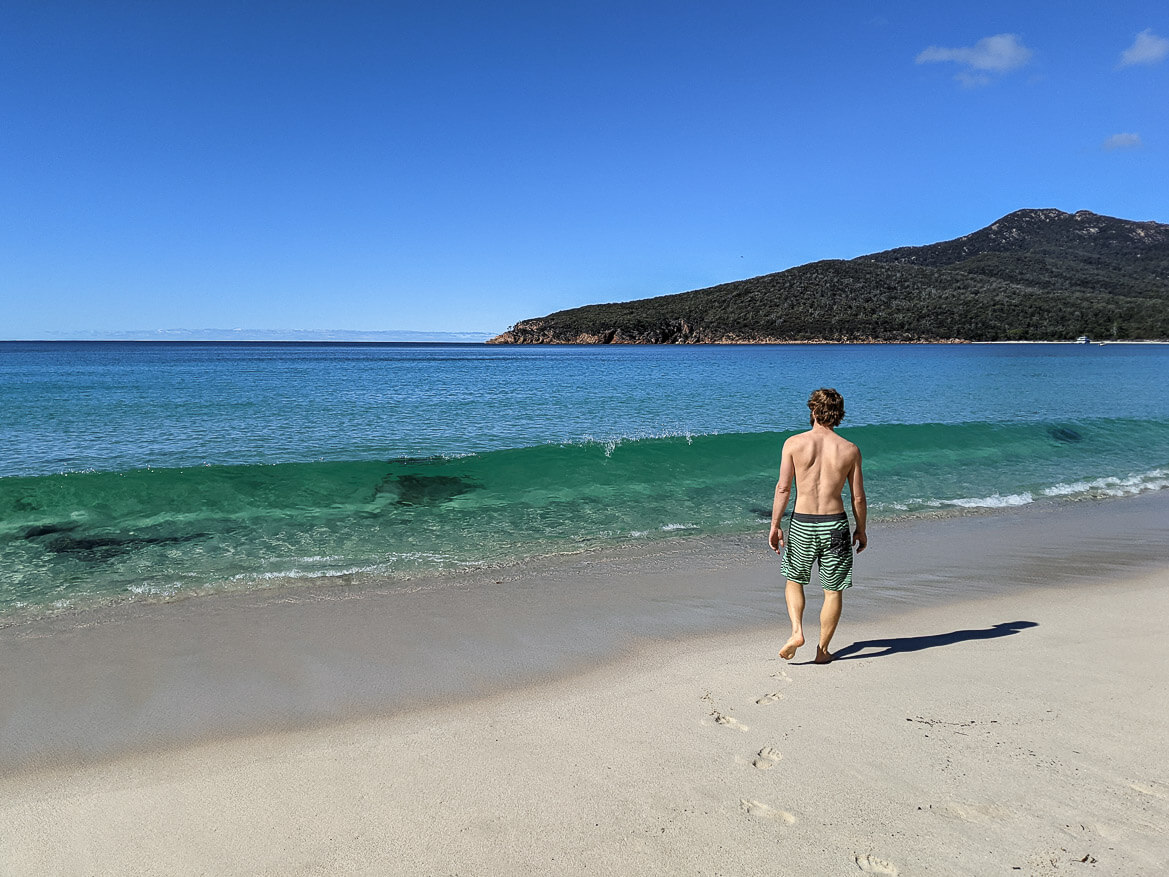 You can also return by a different, longer route, via Hazards Beach which increases the total walk to a grade 4 11km circuit.
For the best views of Wineglass Bay, experienced hikers can take the Mount Amos walk. This is a very steep grade 4 3.6km return walk (and sometimes scramble) up Mount Amos, where you will have a panoramic view of the bay and peninsula.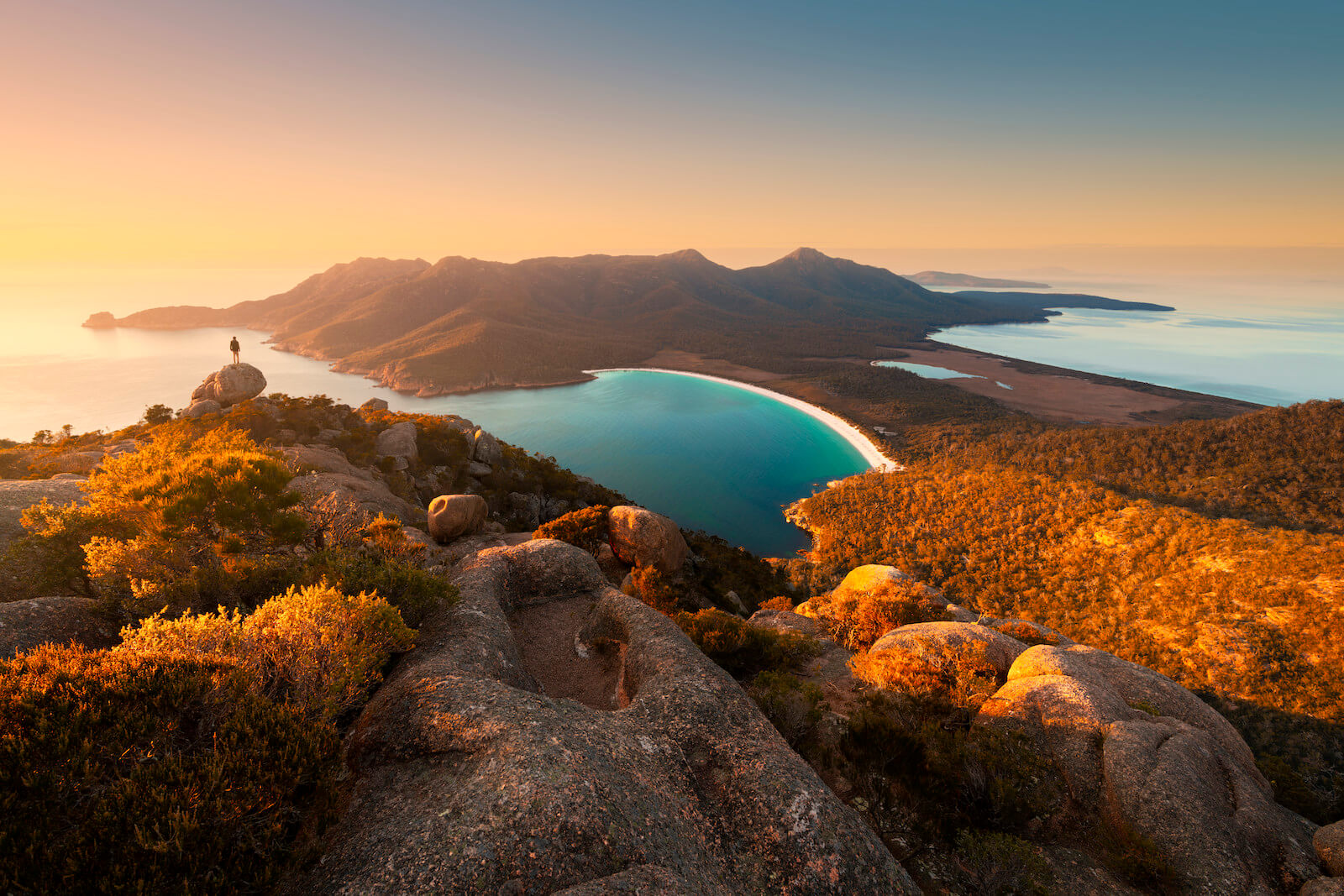 If you don't fancy walking, you could take a boat tour around to Wineglass Bay, although to really see the beautiful wineglass shape of the bay, it is best seen from above.
Coles Bay to The Bay of Fires – Day 5 – 2 hours 10 / 139km
Continue your drive around Tasmania by heading north. There are some lovely beaches and coastal spots to stop off on during this drive. The first stop is Bicheno, where you can grab a snack or stock up on fuel. If you fancy a surf this is a good place to do it, with lessons and board hire available. Continuing on, make sure you stop at Denison Beach for a swim (if it's warm enough) or a walk along the long sandy beach. Seymour beach, further along, is another beautiful beach.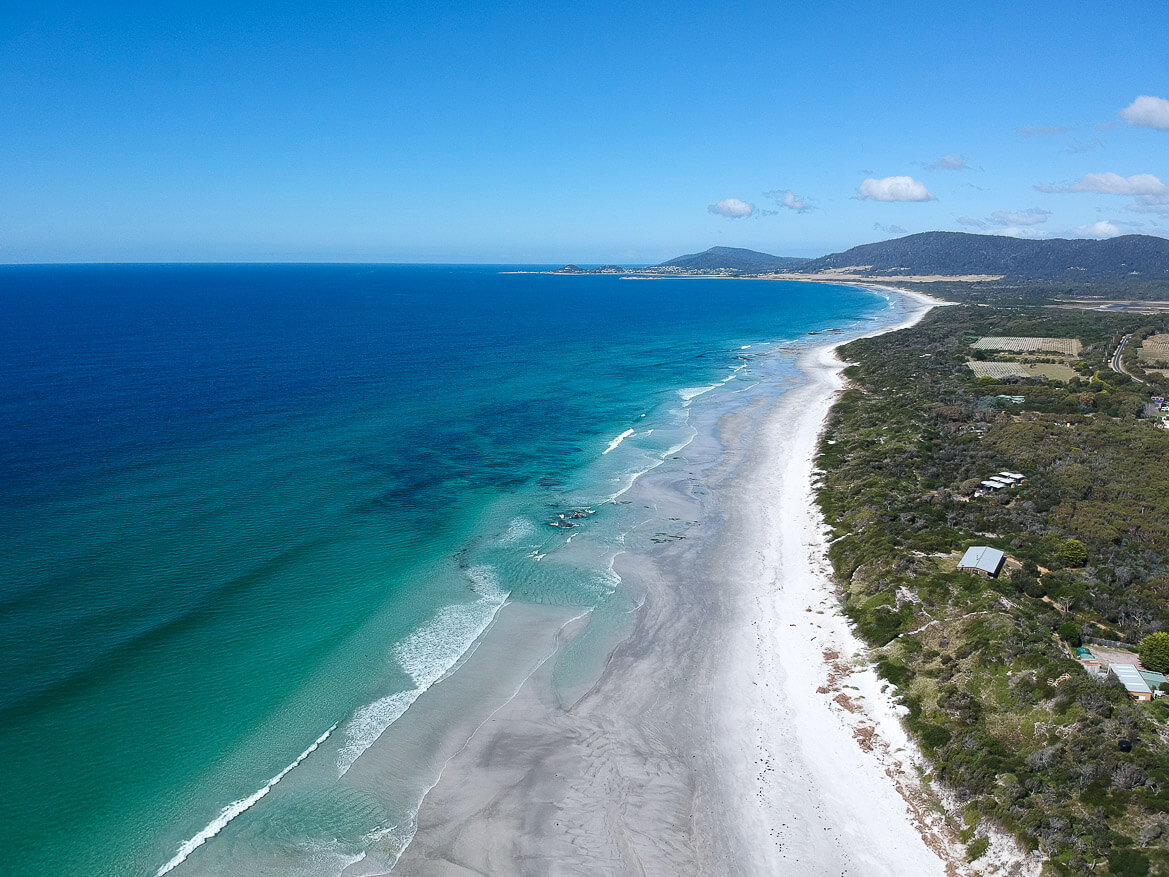 Where to stay in The Bay of Fires
St Helens or Binalong Bay are excellent bases to enjoy the Bay of Fires. St Helens is the largest town on Tasmania's northeast coast. It's a fishing hub and the state's largest fishing port, so stay here if you want to try local seafood or take a fishing charter. Binalong Bay is smaller and marks the start of the Bay of Fires.
For luxury, The Loft @ Bay of Fires Seascape is a gorgeous beachfront apartment with ocean views.
For mid-range, Bay of fires bush Retreat has beautiful boutique glamping tents and rooms surrounded by bush close to Binalong Bay. There is a self-catering kitchen, or you opt for delicious Tasmanian Produce Platters and meals made by the in-house chefs.
For budget try BIG4 St Helens Holiday Park, which has holiday cabins and camping.
Find a hotel in the Bay of Fires
The Bay of Fires – Day 6
The Bay of Fires coastline stretches for 50km from Binalong Bay in the south to Eddystone Point in the north. This conservation area features small secluded beaches with clear blue water, forests and orange lichen-coloured boulders. Many assume that these boulders gave the area its name, but in fact, the name refers to Aboriginal fires seen along the coastline by Captain Tobias Furneaux when he sailed past in 1773.
Spend the day exploring the coastline. There are great walks, excellent fishing, and if the weather is warm enough take a dip in the crystal clear ocean. You may also be lucky enough to spot whales, seals and dolphins from the coast. Binalong Bay viewing platform offers fantastic views.
Worthwhile walks include:
Policeman's Point to The Gardens
Skeleton Bay to Dora's Point and George's Bay
The Bay of Fires to Launceston via Derby – Day 7 – 3 hours / 185km
This isn't the quickest route to Launceston, but it avoids going back on yourself and also means you can visit Derby on the way. Derby is popular with mountain bikers and offers some fantastic trails through the rainforest and the nearby Blue Tier mountain range.
Even if you're not into biking, there is plenty of reason to stop here, aside from some excellent eateries and a local brewery, it's also home to the Lake Derby Floating Sauna. Heat up in the sauna while enjoying the views of the peaceful surroundings and then jump into the cold lake to really awaken your senses! Booking in advance is recommended.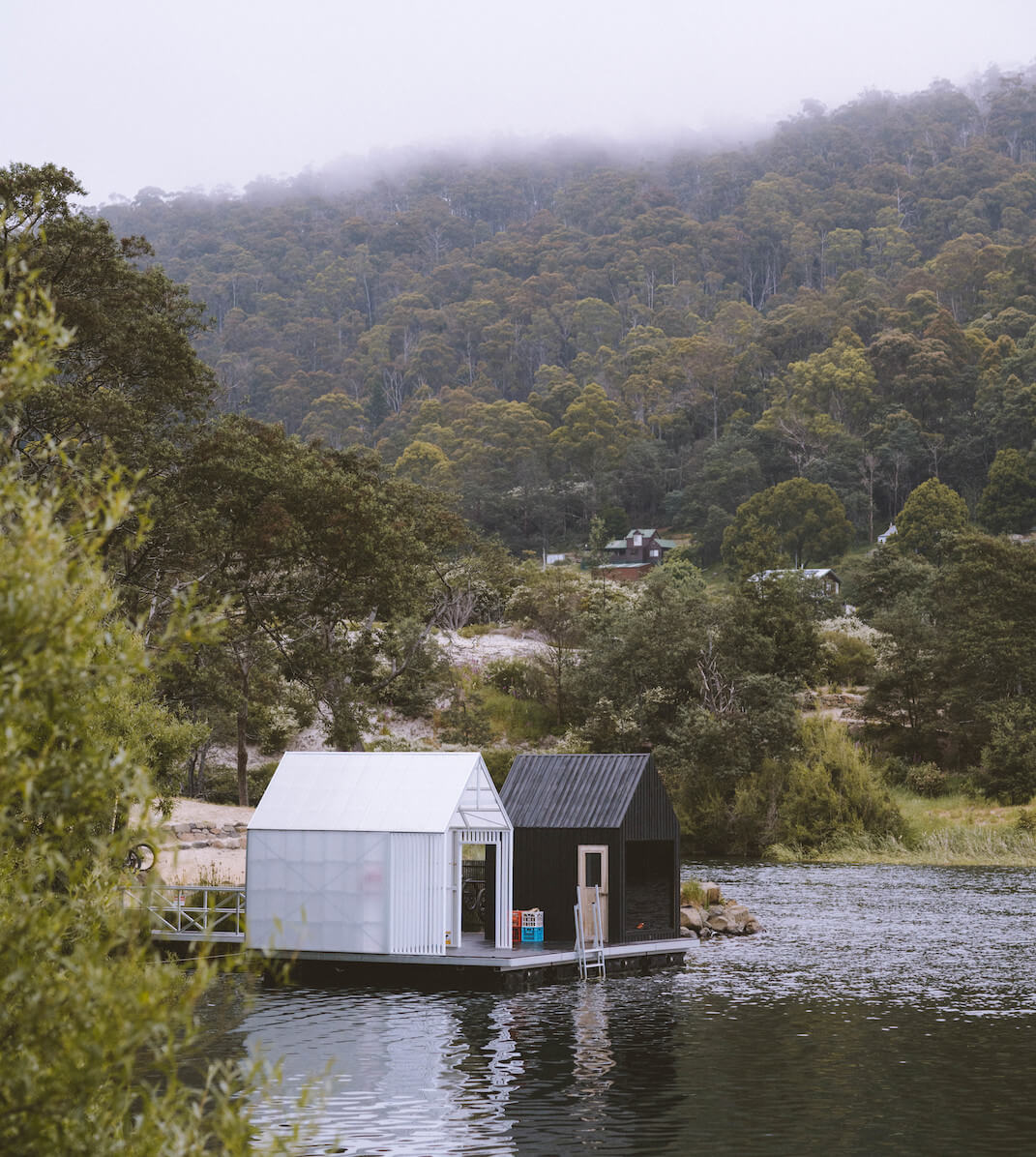 Then continue on your Tasmanian itinerary to Launceston.
Where to stay in Launceston
I recommend staying either in the city centre or by the water, so you can easily walk to bars and restaurants.
For luxury, Stillwater Seven is a gorgeous boutique hotel with just seven rooms housed in an 1830s flour mill. It's also home to award-winning restaurant Stillwater, so you can indulge in some delicious Tasmanian cuisine during your stay. We absolutely loved our stay here.
For mid-range, Balmoral on York has great rooms with breakfast and free WIFI included, just 100m from the CDB. We also stayed here and found it to be a really great, affordable option in the city.
For budget accommodation in Launceston, Pod Inn offers capsule accommodation fitted with reading lights, a mirror, wall lights, USB charging ports, fan ventilation and a secure locker.
Launceston – Day 8
You can either spend the day in the city or take a day trip out to the Tamar Valley. Here you can visit some of Tasmania's best wineries including Swinging Gate Vineyard and Josef Chromy Wines. If everyone on your Tassie road trip wants to sample the wine, then you can also take a tour from Launceston, so no one needs to drive.
If you're staying in the city, go to the Cataract Gorge. Less than 30 minutes walk from the city centre or a short drive, the beautiful gorge offers walking and hiking trails, the world's longest single-span chairlift and a swimming pool. There is a restaurant and cafe here so you can make a day of it, or otherwise just pop along for a few hours.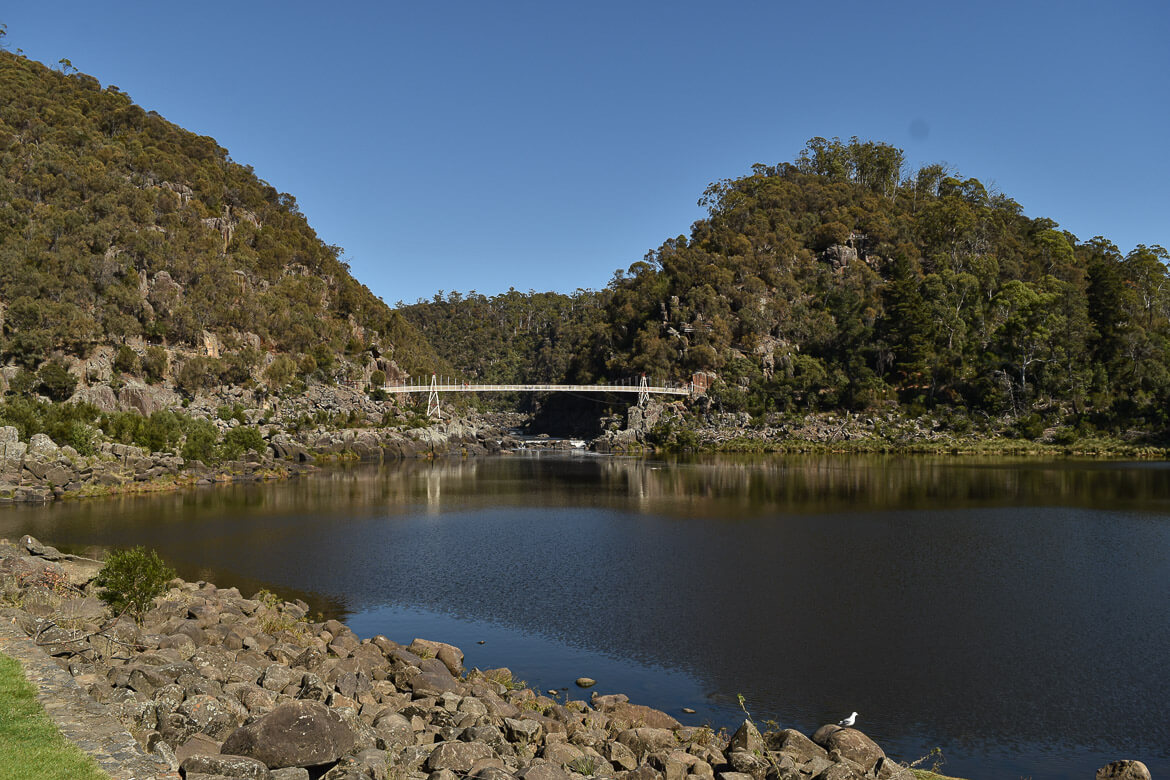 Another great Launceston activity is a Tamar River cruise. There are morning and afternoon departures and you'll be treated to some delicious Tasmanian produce as you pass historical buildings, vineyards and charming riverfront communities.
Like Hobart, Launceston has lots of great restaurants. For some excellent Tasmanian steak definitely go to Black Cow Bistro, and for a fantastic curry, Spice Lounge on Seaport Boulevard is well worth a visit.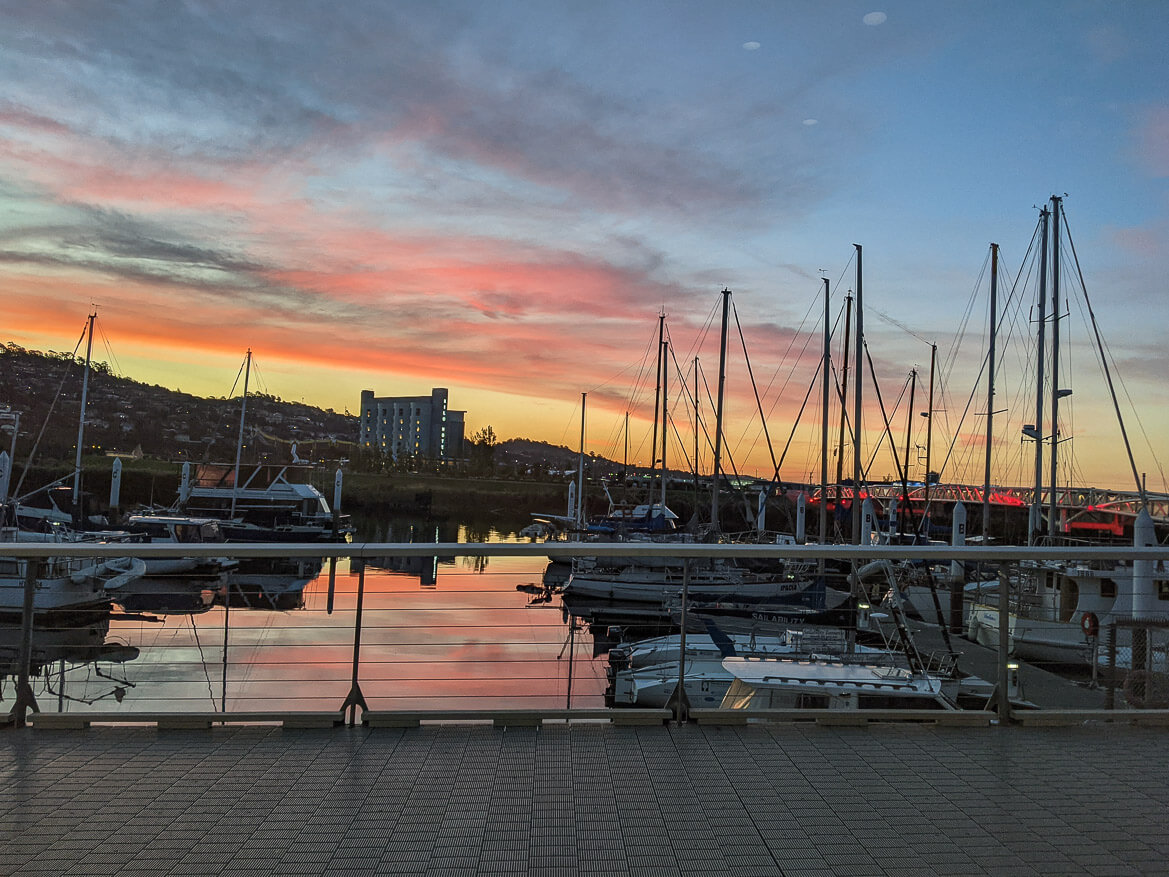 Launceston to Stanley – Day 9 – 2 hours 30 / 224km
On day 9 of your road trip around Tasmania, make your way west out of the city. The first stop is Deloraine, a quaint riverside town with an artsy vibe. Each year it hosts Australia's biggest working craft fair in November, but it's well worth adding to your Tasmania road trip itinerary outside of that. There are lots of galleries, quirky shops and antique stores and some excellent cafes. It's also just lovely to sit and picnic by the river before you continue on your journey.
A short drive from Deloraine is the Christmas Hills Raspberry Farm Cafe, where you can sample an array of raspberry-based goods including chocolate-covered raspberries or raspberry soda. You can also purchase fresh raspberries to take with you. Another 7 minutes in the car on your Tasmania foodie road trip and you'll reach Ashgrove Cheese Dairy Door. This award-winning Tasmanian paddock to plate dairy has a new visitor centre, where you can sample cheesy dishes including deluxe cheese toasties, truffle fondue, a high cheese (like high tea) or buy some cheese for the road.
Continue north through Devonport and along the coast to Penguin. As the name suggests, this town is home to a penguin rookery, and if you're lucky you may spot a few at Penguin Point around dusk. Even if you don't, you can admire the 'giant penguin' – a 10-foot penguin statue on the promenade. If you're visiting on a Sunday, you can stop in at Tasmania's largest undercover market, with more than 200 stalls selling food and wine, woodcraft and second-hand goods.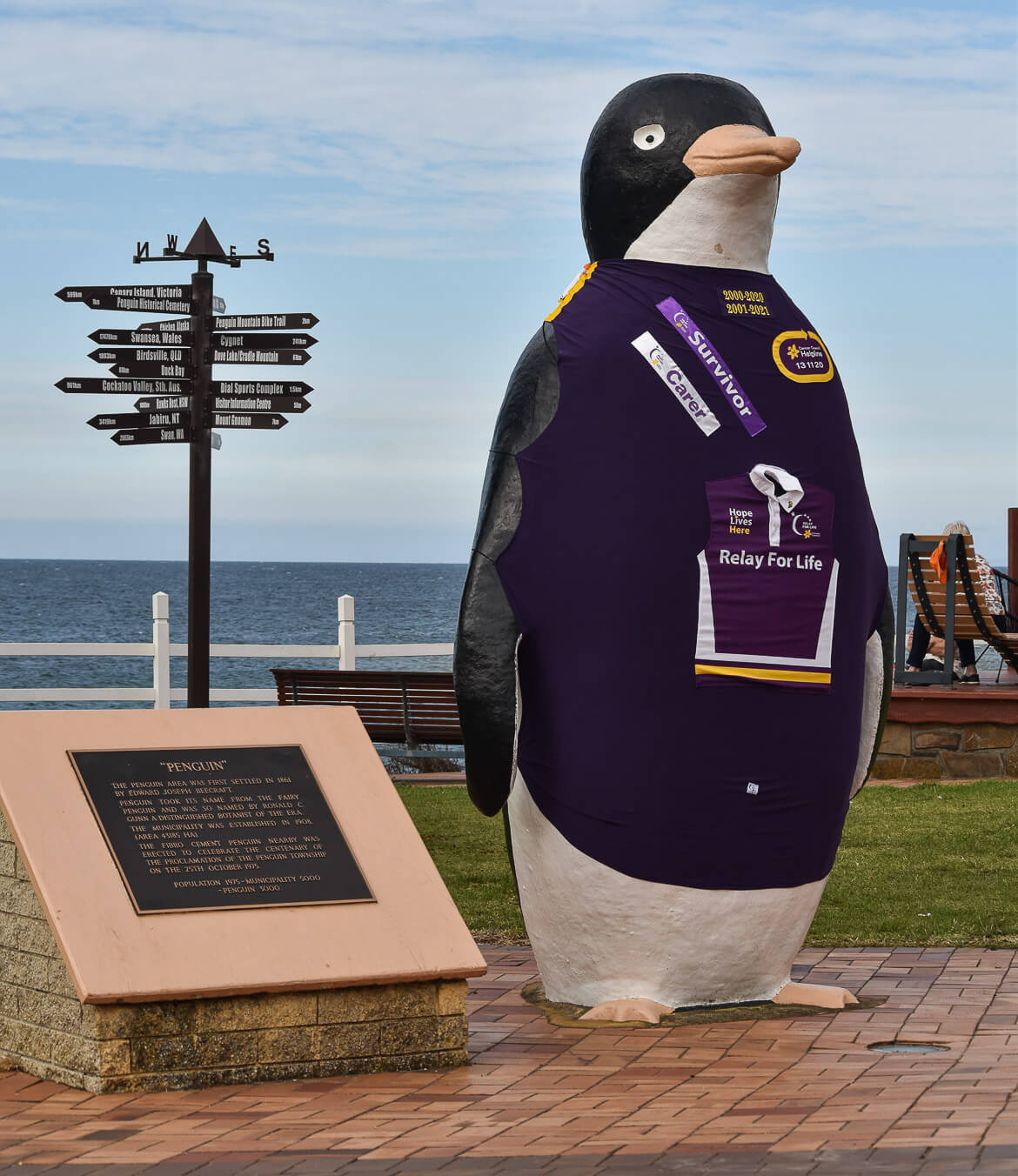 From Penguin, continue your Tasmania driving holiday to Stanley, which takes around 1 hour and 15.
Where to stay in Stanley
Stanley is a small town, so there isn't loads of accommodation, but there are some excellent places to stay.
For luxury accommodation in Stanley, stay at Ship Inn Stanley. This boutique hotel is housed in a historic building that served as a pub for many years and was transformed into a guesthouse in 2018. The seven historic suites are all unique and breakfast is included in the rate.
You can read my full review here.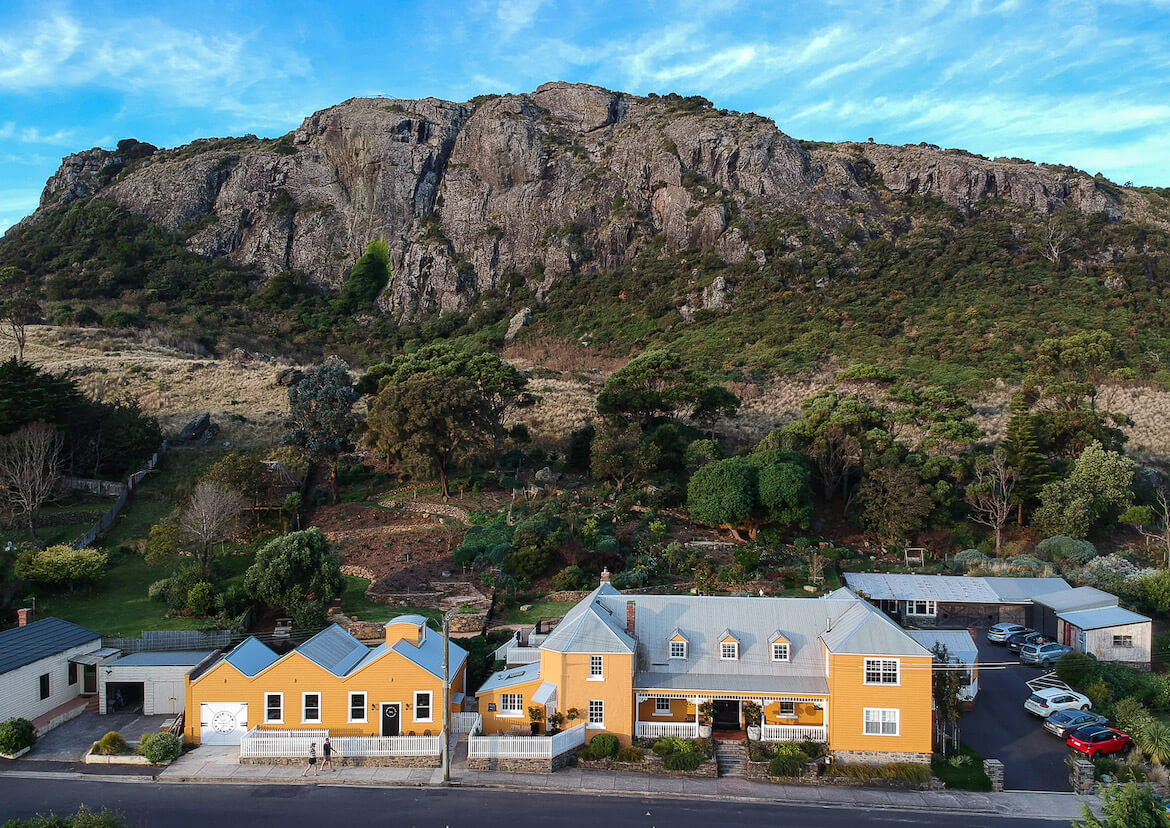 For mid-range, Touchwood Cottages are located in the centre of town with self-catering facilities. There is also a cafe specialising in local seafood, homemade cakes and scones. Breakfast supplies are included for the first morning.
For budget, Stanley Cabin and Tourist Park has a variety of rooms located 600m from Godfreys Beach, with a shared lounge, garden, kitchen and BBQ facilities as well as a children's playground.
Stanley – Day 10
Stanley's most striking feature is The Nut – a volcanic plug that forms the backdrop to the town. You can take a trip up to the top via a walking path or by chair lift. Once there, you can enjoy a 45 minute loop walk with views of the town, beach, sea and out to the historic Highfield House.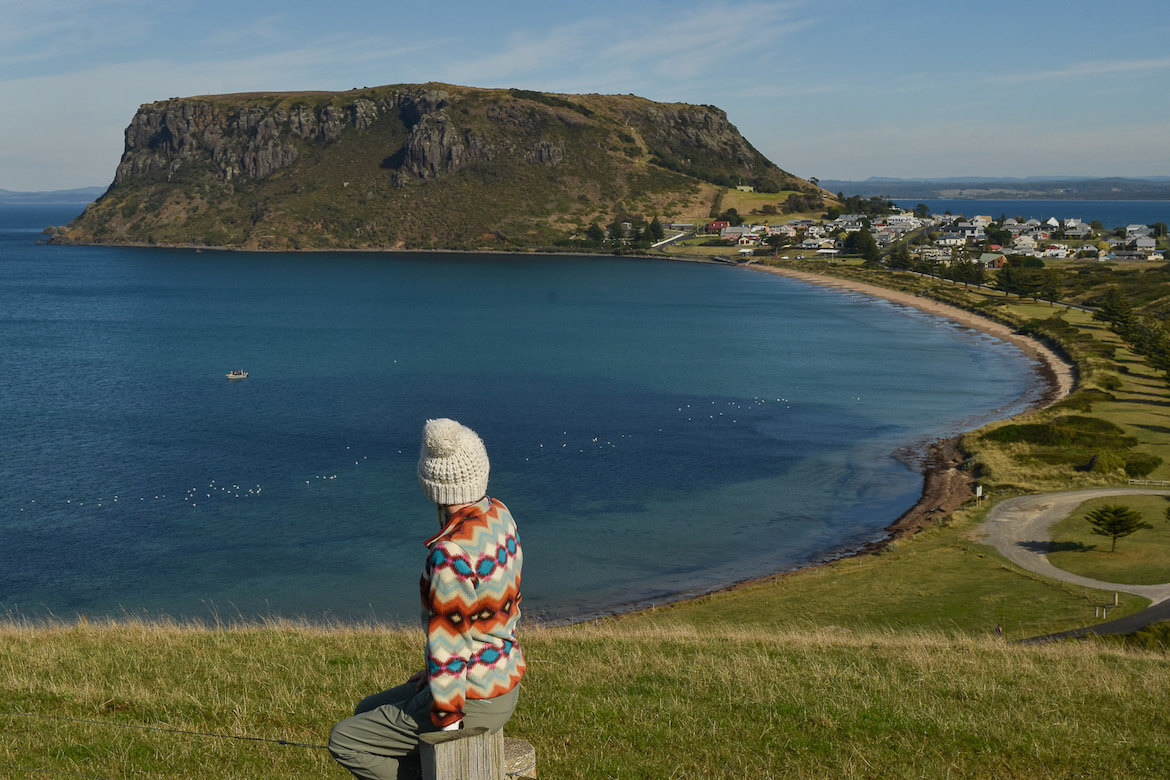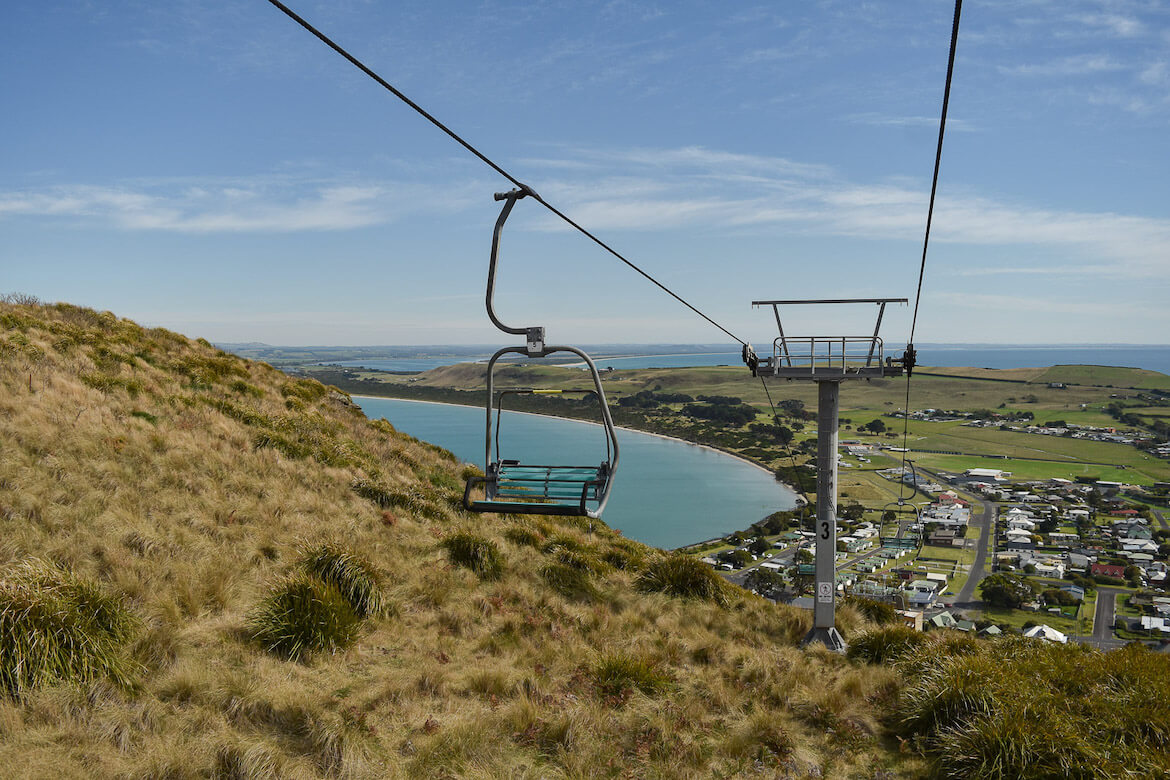 The town is full of historic buildings and walking along the main street feels like stepping back in time. It was used as one of the filming locations for the movie The Light Between Two Oceans, and you'll find pictures of the filming along Church Street and Alexander Terrace.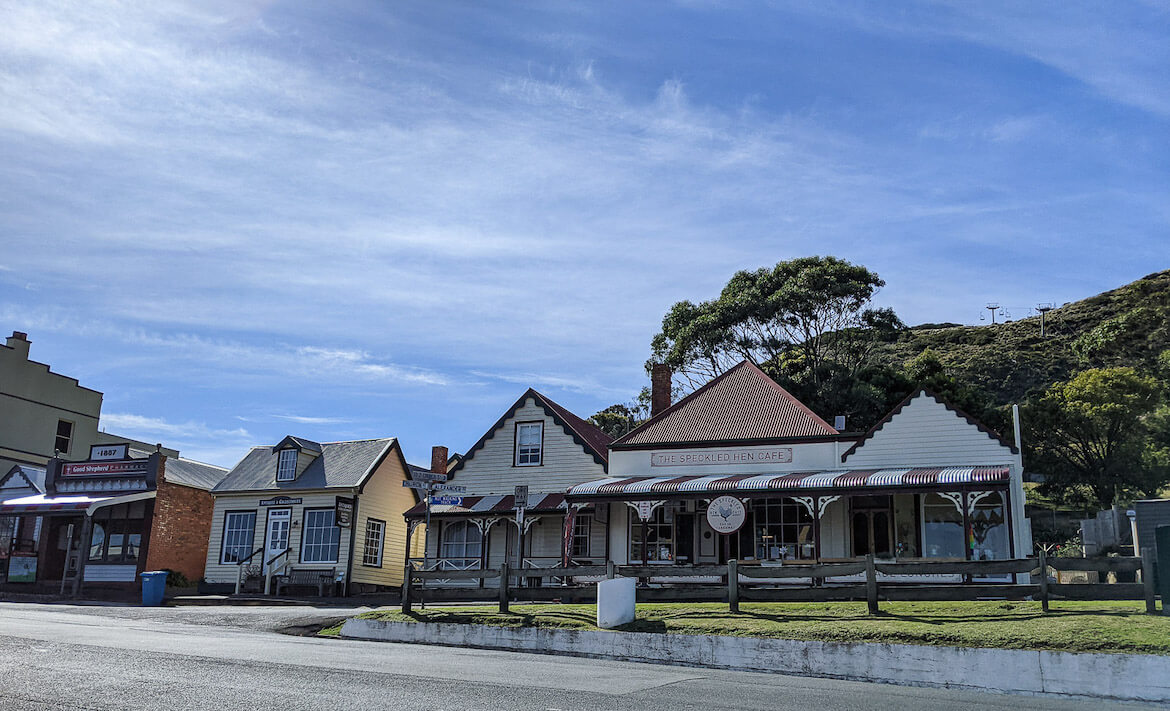 Stanley is a fishing town, so it's an excellent place to sample some Tasmanian seafood, in particular, freshly caught lobster from Hursey's Seafood. The Stanley Hotel also serves excellent pub grub and Tasmanian Food and Wine is a lovely bar that offers Tasmanian wine and whisky and local cheese platters.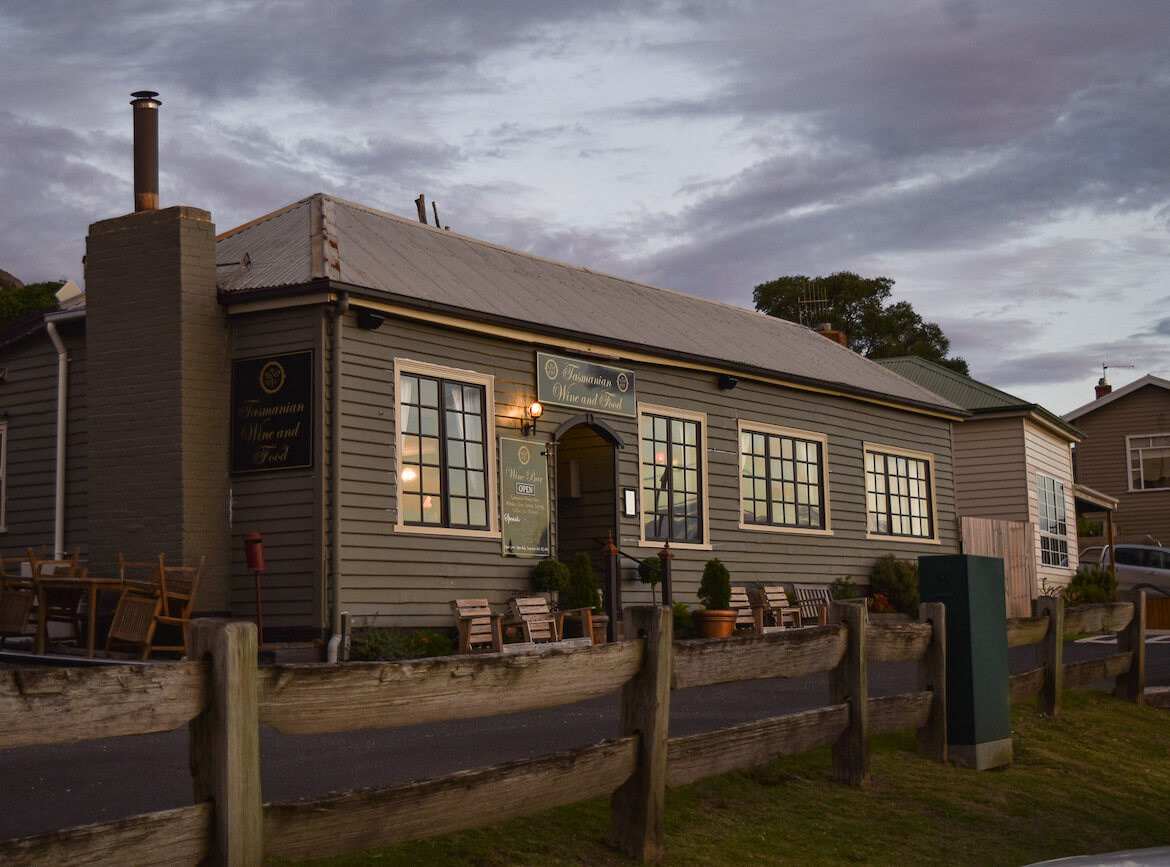 Stock up on delicious local cheese, smoked salmon and other treats from the Provedore for your lunch the next day.
Stanley to Cradle Mountain – Day 11 – 2 hours 5 / 174km
Next on your Tasmanian road trip itinerary, you'll be visiting one of the island's most iconic spots; Cradle Mountain. To get there you need to travel back along the coast towards Burnie. Stop off along the way at Boat Harbour Beach. This is a lovely little seaside resort with a sandy beach and a few cafes.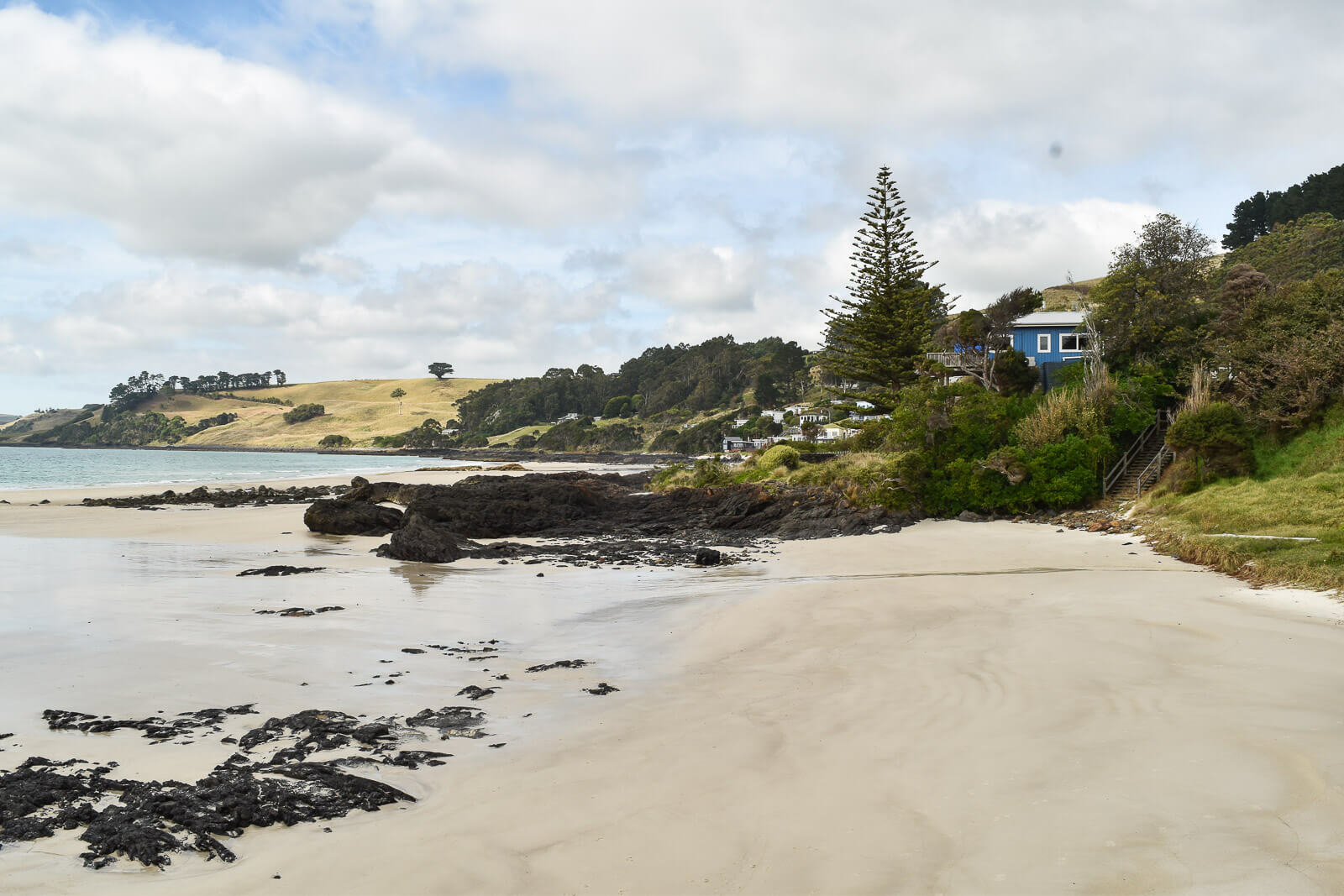 Once you reach Burnie, you'll travel inland and south. Stop at Guide Falls to enjoy your picnic lunch and admire the beautiful waterfalls. Then continue south to Cradle Mountain.
Where to stay in Cradle Mountain
Nearly all of the Cradle Mountain accommodation is located near the visitor centre, outside the Cradle Mountain-Lake St Clair National Park. So it's easy to walk to the shuttle buses the following morning.
For luxury accommodation in Cradle Mountain stay at Peppers Cradle Mountain Lodge. Just outside the park entrance, the lodge features 2 restaurants and a luxury day spa. Some of the suites feature outdoor spa baths.
For midrange, Cradle Mountain Highlanders is an excellent option featuring secluded cabins surrounded by woodland. Each has a kitchen and a gas or wood fire. We loved our stay here.
For budget, stay at Discovery Parks – Cradle Mountain, which has cottages and holiday cabins with cooking facilities. You can also camp here or stay in a dorm.
Find hotels in Cradle Mountain
Cradle Mountain – Day 12
Head for the visitor centre, get your parks pass validated and pick up a map. There are frequent shuttle buses from the visitor centre into the national park between 8am to 6pm during the summer and 9am and 5pm. During these periods you can't drive into the park and will need to leave your car at the visitor centre. This is a good idea anyway, as it means you can start and end your walk in different locations.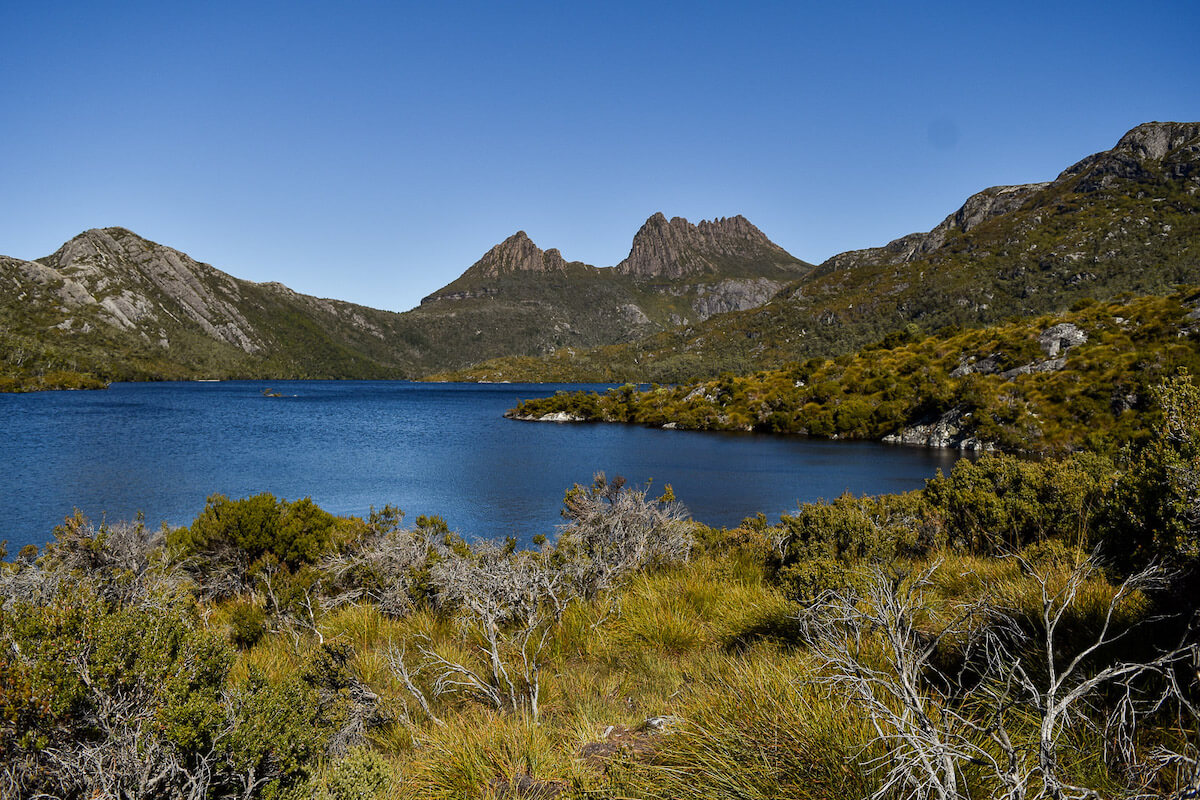 There are a number of walks you can take in the park depending on your level of fitness:
Cradle Mountain Summit – this walk offers the best views, but you need to be fit and should be an experienced bushwalker. It's an 8 hour return hike, Grade 5, 12.8km, 600m climb in elevation.
Crater Lake – A 2 hour circuit, Grade3, 5.7km circuit up to the beautiful Crater Lake
Dove Lake – 2-3 hour circuit, Grade 3, 6km circuit around Dove Lake
I recommend that you combine parts of all three hikes to see the most of the park. Get off the bus at Ronny Creek along the Overland Track, past Crater Lake and up to Marion's Lookout. (This section is steep). The views from here are incredible. Enjoy your lunch here before walking back down to Crater Lake. At this point, take the Wombat Pool Track to Dove Lake. If you still have energy, you can then do the circuit around Dove Lake. Or if you've had enough for the day, you can hop back on the shuttle bus at Dove Lake.
Cradle Mountain to Hobart – Day 12 – 4 hours 15 / 320km
This is the longest leg of your Tasmania self-drive itinerary, as you need to go north to get south. As you pass Launceston, take a quick detour to Evandale for lunch at the Clarendon Arms. This is a fantastic British-style pub serving excellent food (including a delicious Sunday roast) and has a massive beer garden.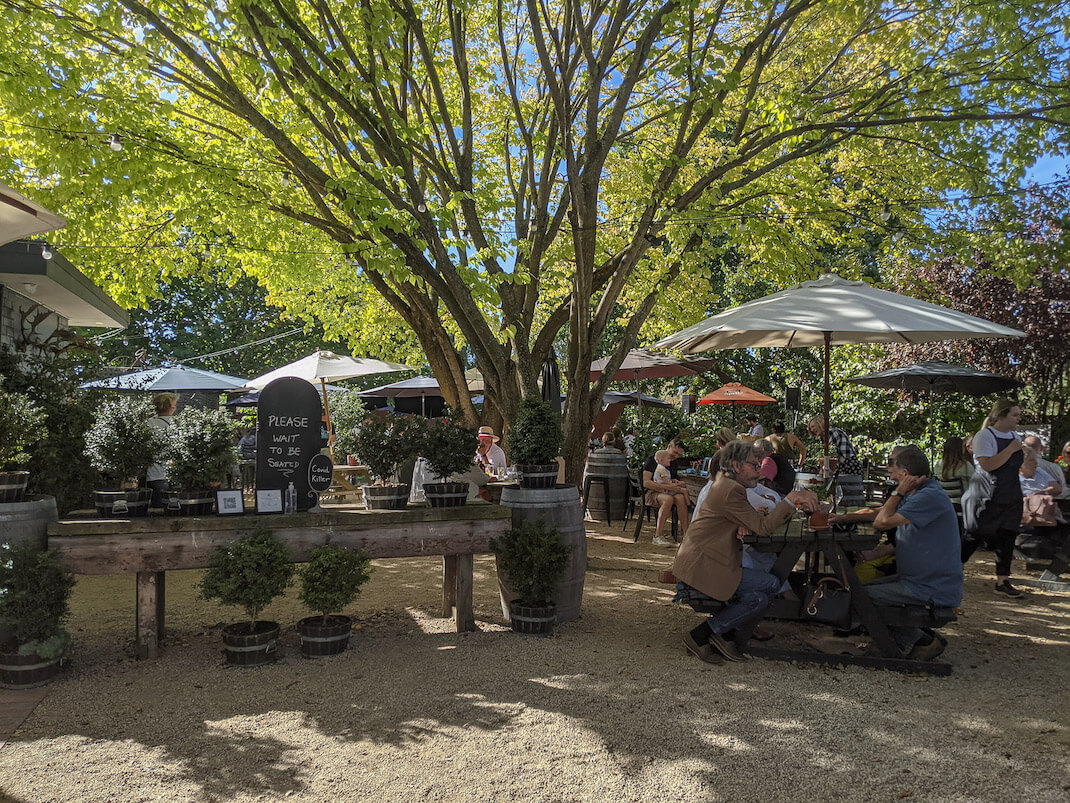 You may wish to stop again in Campbell Town, a historic town that was used as the main stopping point between Launceston and Hobart when travellers got around in horse and carts. It is full of colonial history with some impressive buildings and many antique shops.
Further on is Oatlands, one of Tasmania's oldest settlements, with more than 150 sandstone buildings. Many of these now operate as cafes, antique stores, accommodation and attractions. There is also Callington Mill – an 1837 Lincolnshire tower mill – the only operating mill of its type in the Southern Hemisphere.
From Oatlands it's an hour's drive to Hobart.
See above for where to stay in Hobart.
Hobart – Day 14
Spend the final day of your Tasmania holiday in Hobart, enjoying whichever of the activities you didn't do the first time around.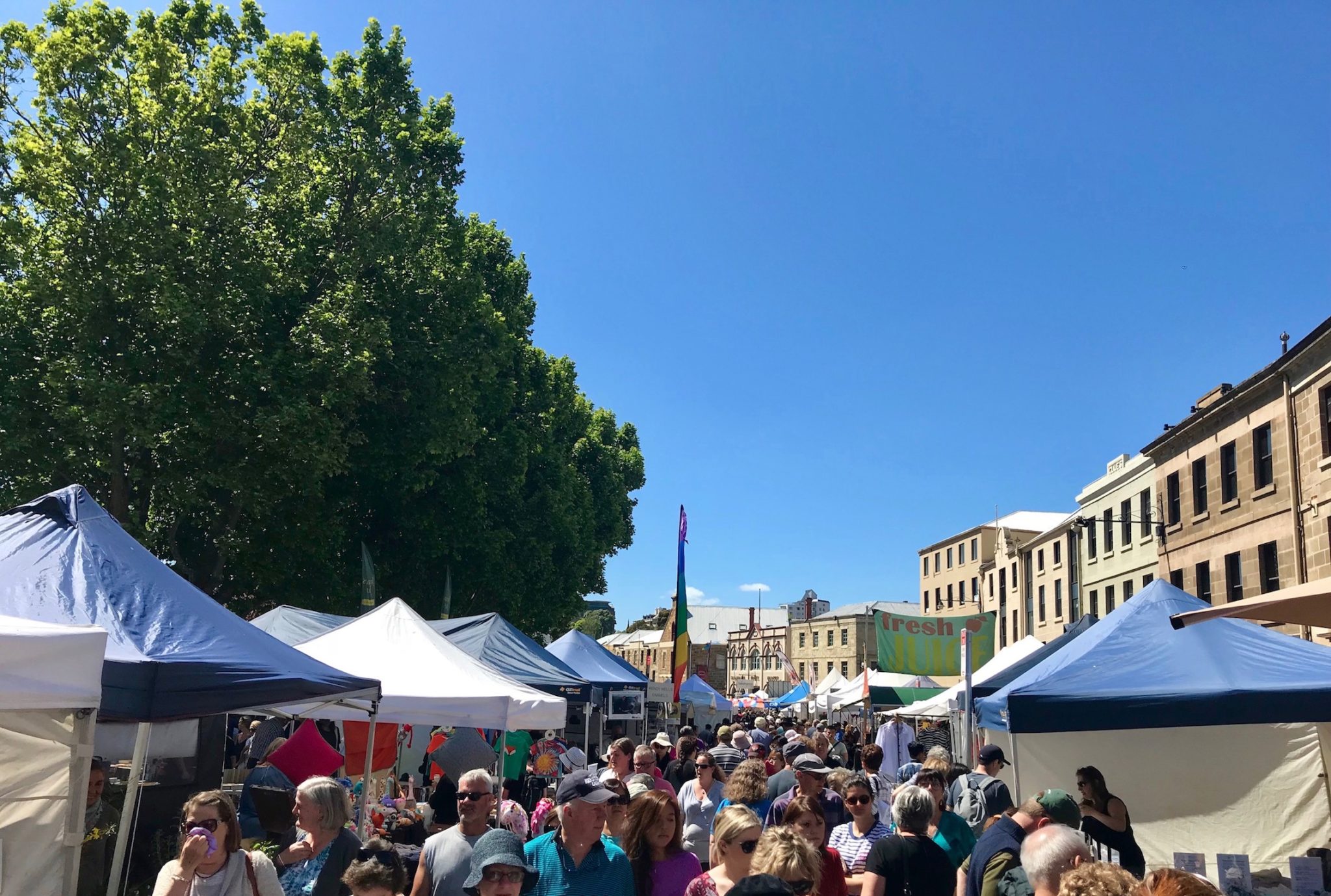 More than Two Weeks in Tasmania?
If you have time for a longer trip, then there are a few other destinations you can add to this trip.
Strahan
From Cradle Mountain, go west to the harbour-side village of Strahan, set on the edge of the World Heritage-listed Franklin–Gordon Wild Rivers National Park. Take a boat cruise into the rainforest, take a trip on the West Coast Wilderness Railway or explore the wild ocean beaches. From Strahan, it takes approximately 4 hours 15 to drive to Hobart.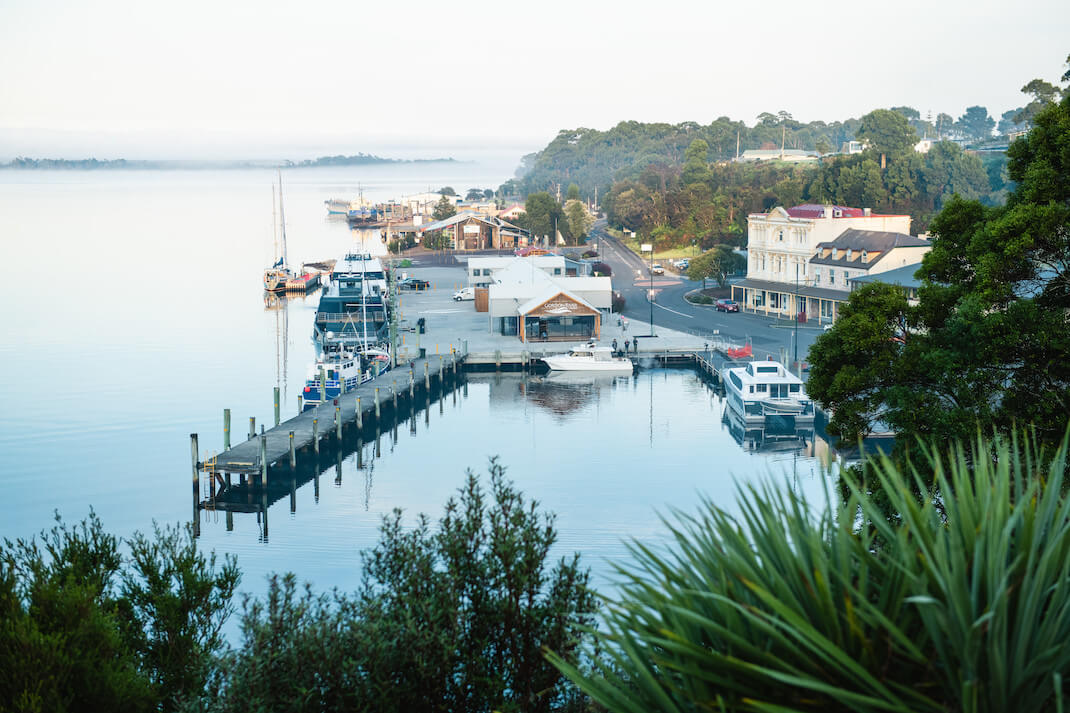 Bruny Island
After enjoying a second stint in Hobart, travel south to Bruny Island. There are two parts of the island connected by a narrow strip called the Neck – an excellent spot for photographs. Take a boat cruise around the island, hike in South Bruny National Park, and enjoy the local produce including oysters, cheese and chocolate. Bruny Island is just over an hour's drive from Hobart.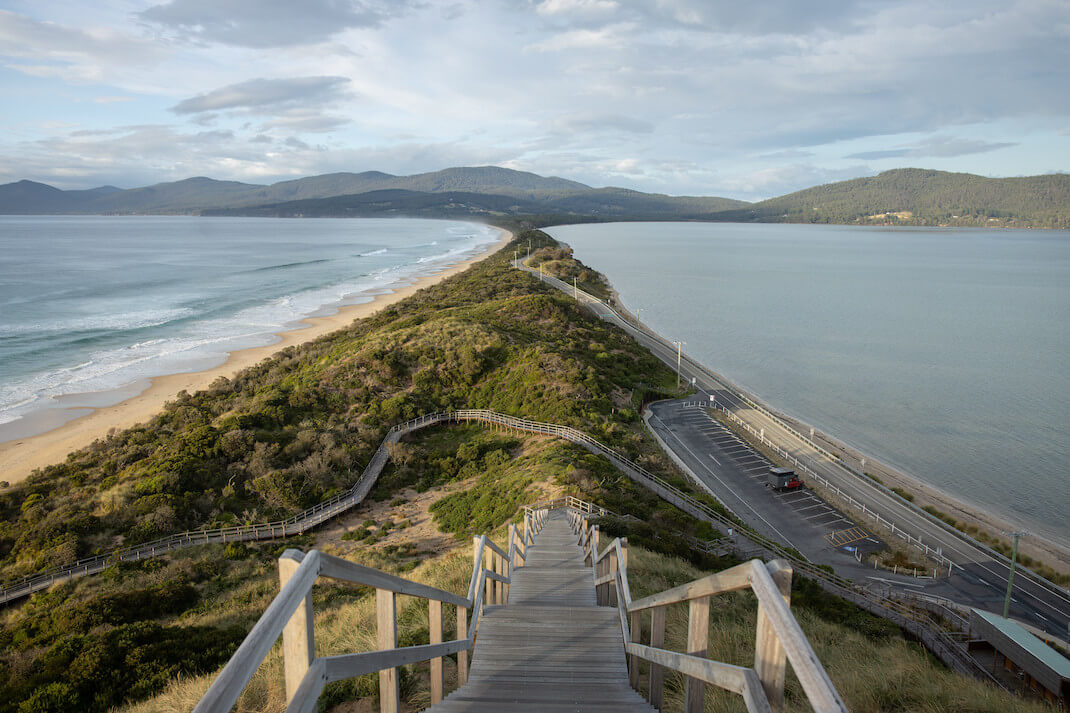 FAQs
How many days does it take to drive around Tasmania?
It really depends on how much of the island you want to see, but to take in the main sites takes allow around 14 days to drive around Tasmania.
What is the best month to go to Tasmania?
Tasmania is a great destination to visit at any time of the year, but the best time to visit Tasmania is between December and February, in the Australian summer. This is the busiest time to visit but the weather will be warmer. Spring and Autumn are also good times to go to Tasmania, as they aren't quite as busy but it's still not too cold. In winter, you may be lucky enough to experience snow in Tasmania.
Is it easy to drive in Tasmania?
Tasmania is a really easy place to drive around. You can hire a car from the main airports and cities and road are well signposted and maintained. Keep an eye out for wildlife on the road, especially at dawn and dusk.
Have you been to Tasmania? We would love to hear your thoughts on this itinerary and your Tasmania travel highlights!