During our two months spent travelling the South Pacific, French Polynesia was an absolute highlight. Such an incredible and diverse country of beautiful islands. I was already planning a return trip before I left. We had three weeks for our French Polynesia Itinerary, but I've streamlined our favourites into a two week holiday, featuring five of the 118 islands of Tahiti.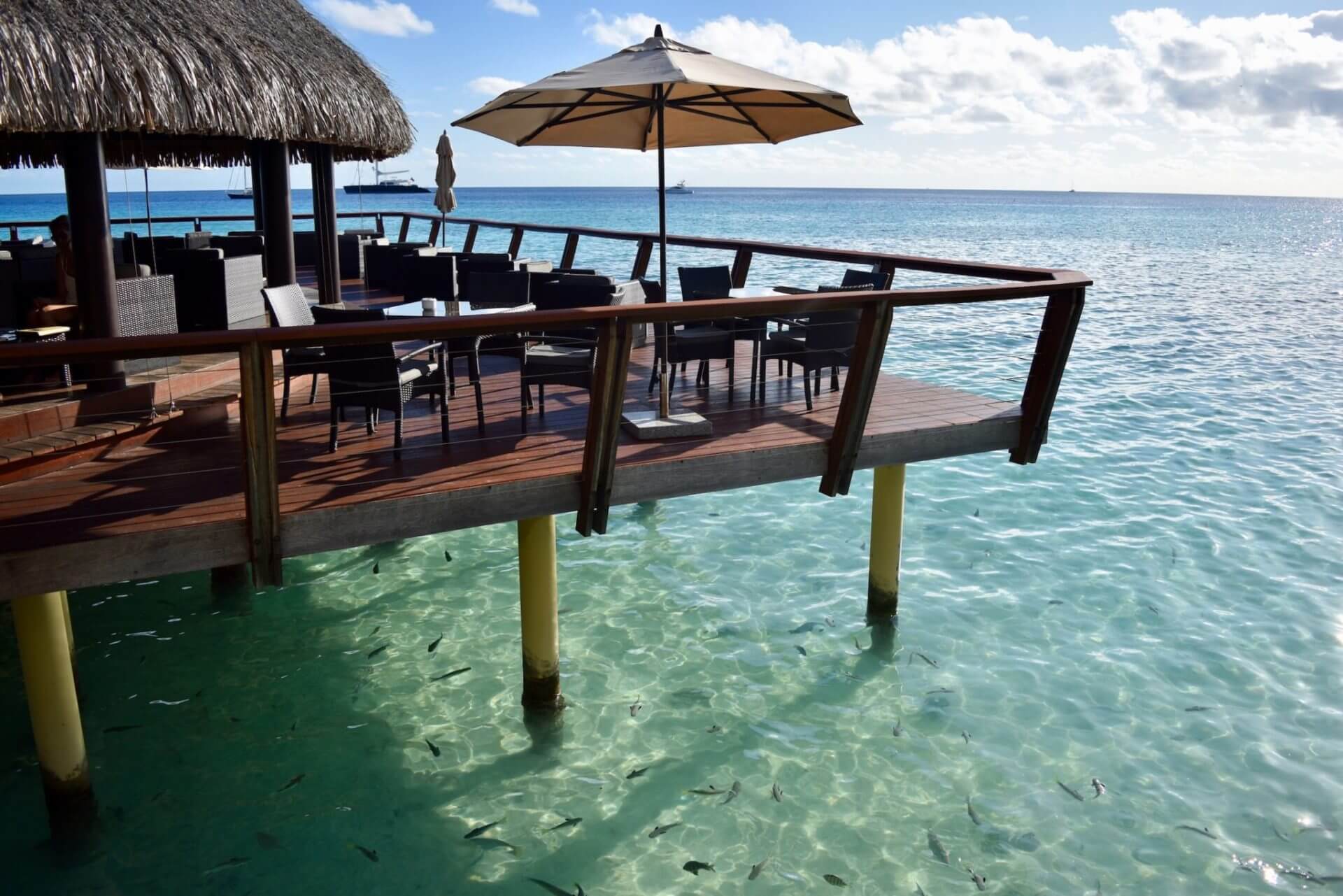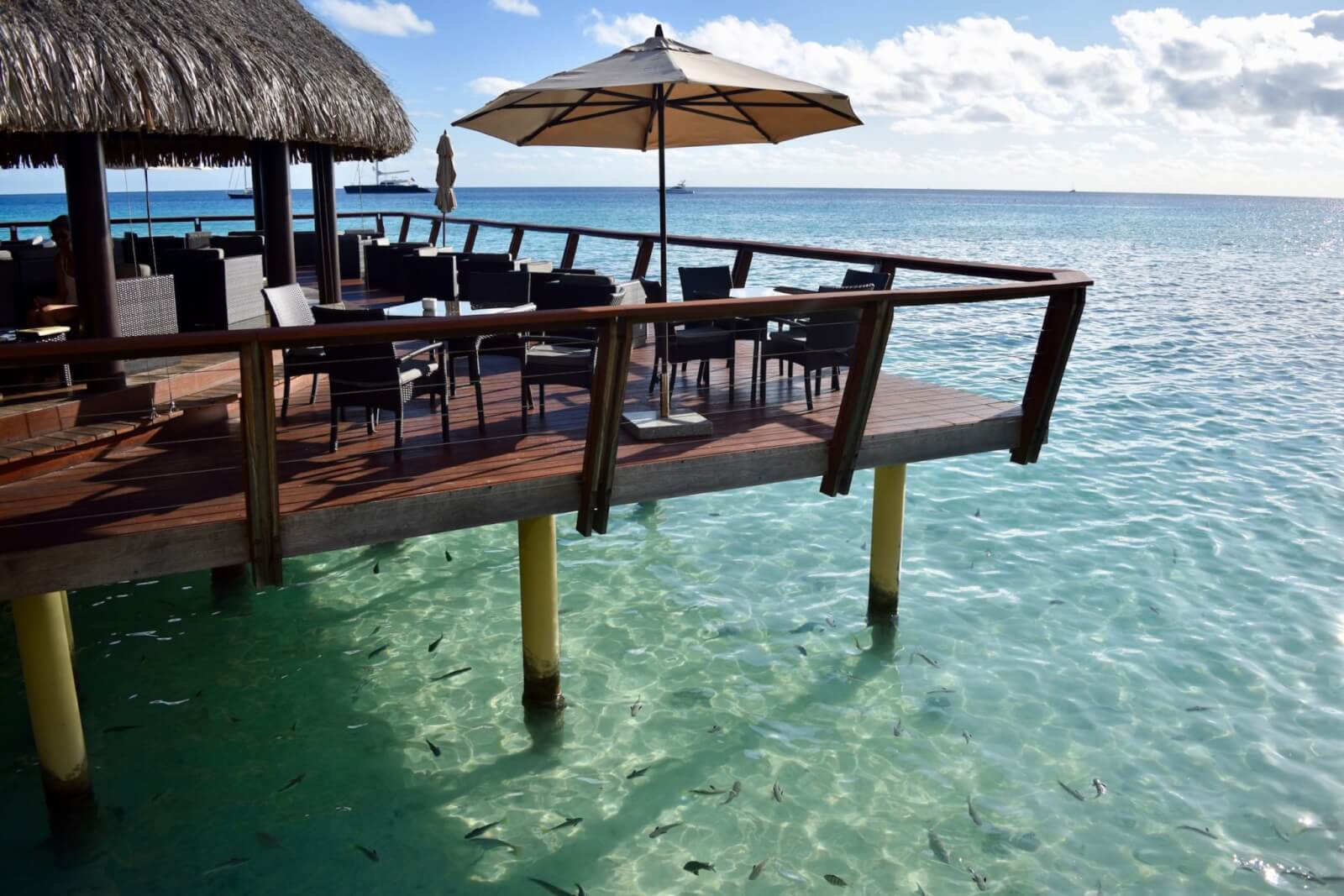 Disclosure: This article contains affiliate links. This means that if you click a link and purchase something I've recommended I may earn a small commission. This does not affect the price you pay but helps me to run this site. You can read my full affiliate disclosure here.
Getting to and Around French Polynesia
Unless you're sailing or cruising, all travellers enter French Polynesia via the international airport in Pape'ete on the island of Tahiti. You can fly direct from the USA, Canada, New Zealand, Japan, New Caledonia, Chile and the Cook Islands. If you're flying from the UK the best route is via L.A, or if you're travelling from Sydney via Auckland.
Once there, aside from the neighbouring island of Mo'orea which can be reached by ferry, you will also need to fly between the islands. I recommend buying a flight pass from Air Tahiti. It's a fixed price and each package includes a certain group/number of islands. We did the Bora Bora-Tuamotu Pass, and even though we didn't visit all of the islands available in our pass, it was still cheaper than booking individual flights.
The Air Tahiti planes are generally small propeller planes, so if you don't love flying you may wish to stick to Mo'orea and Tahiti as it can get a little bumpy!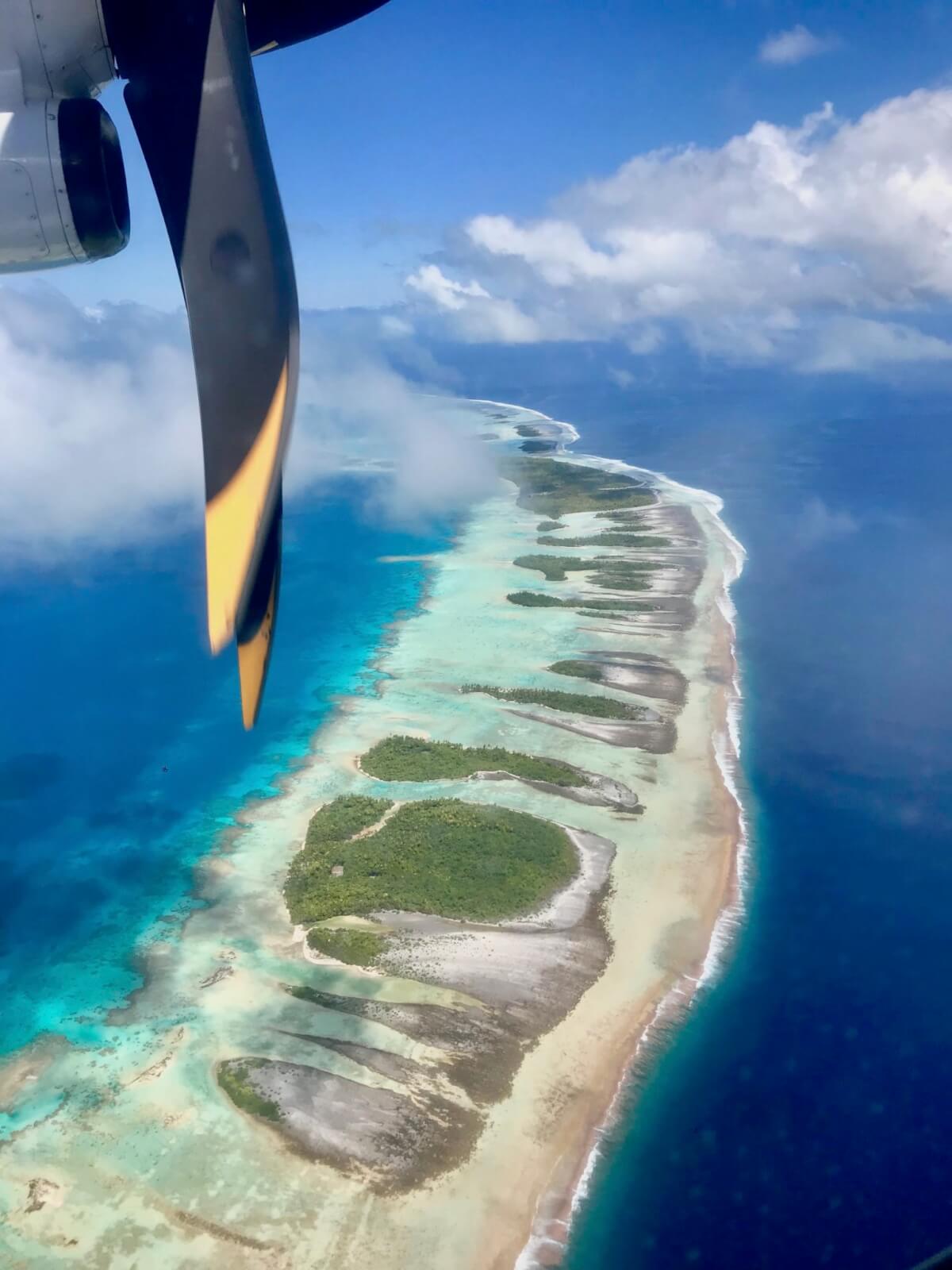 Which Islands to Visit in French Polynesia
This is a tough question and with 118 islands on offer you have plenty to choose from! In two weeks, four or five islands is a good amount to visit, in order to get a good mix, but not spend too much time travelling. The good news is that flying in French Polynesia is nothing like the rest of the world. You don't need to get to the airport early, check in is super quick and the flights are very short.
This itinerary offers a good mix of Tahitian culture, history, beaches, snorkelling and diving. I've included other island options at the end of this article as alternatives.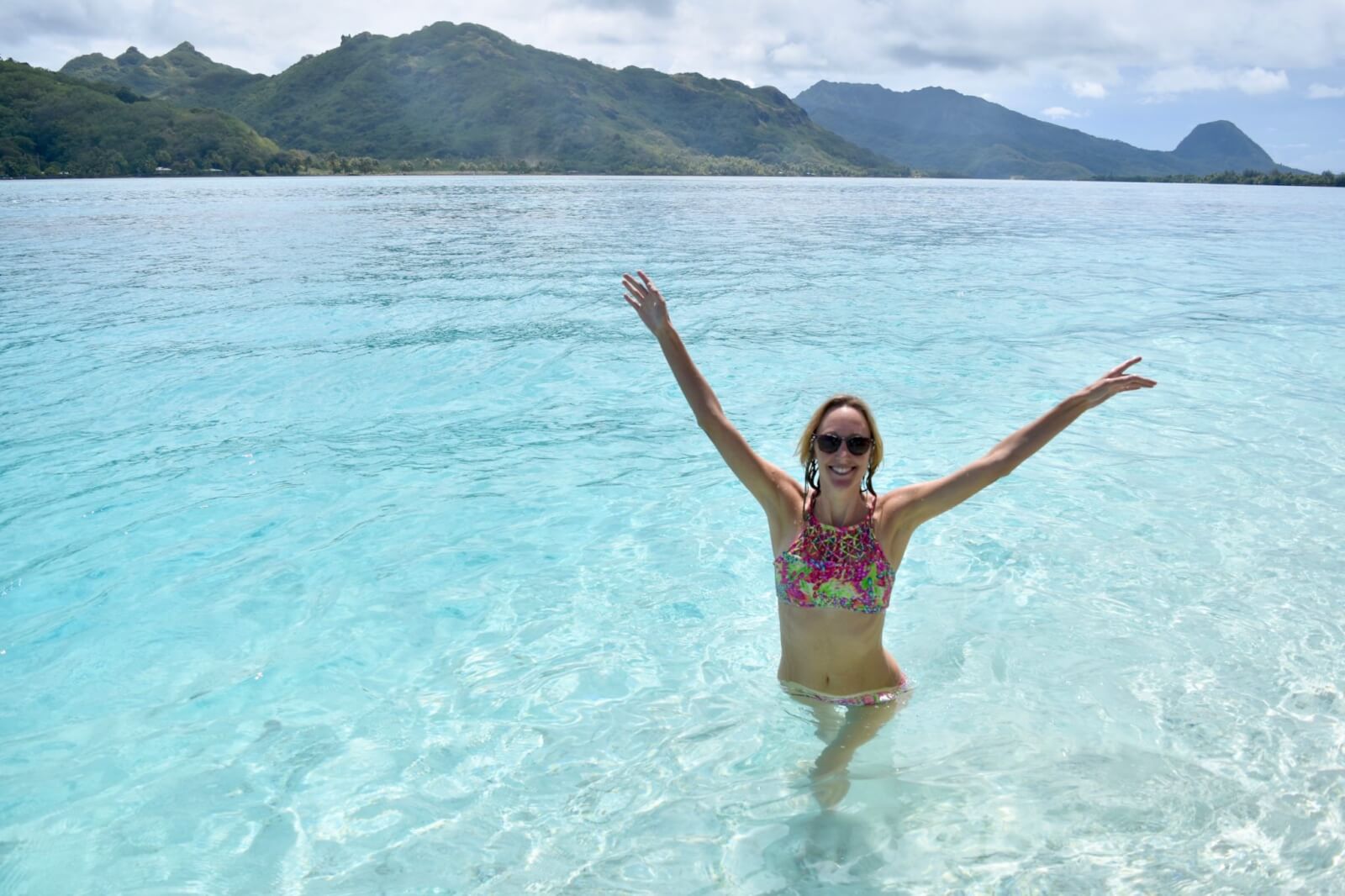 The islands fall into five groupings; the Society Islands, the Marquesas Islands, the Tuamotu Archipelago, the Gambier Islands and the Austral Islands. Tahiti is part of the Society Islands group, and these are the easiest islands to get to. The Tuamotos and Austral Islands are a little further and then it's harder and more expensive to get to the Marquesas and Gambier Islands.
You can't fly to every single island in French Polynesia – some can only be accessed by cargo ship, which are infrequent. Though there are many internal flights, there are not flights between all the islands and so you may have to fly back in and out of Pape'ete to visit certain islands. However, in this itinerary all flights are direct.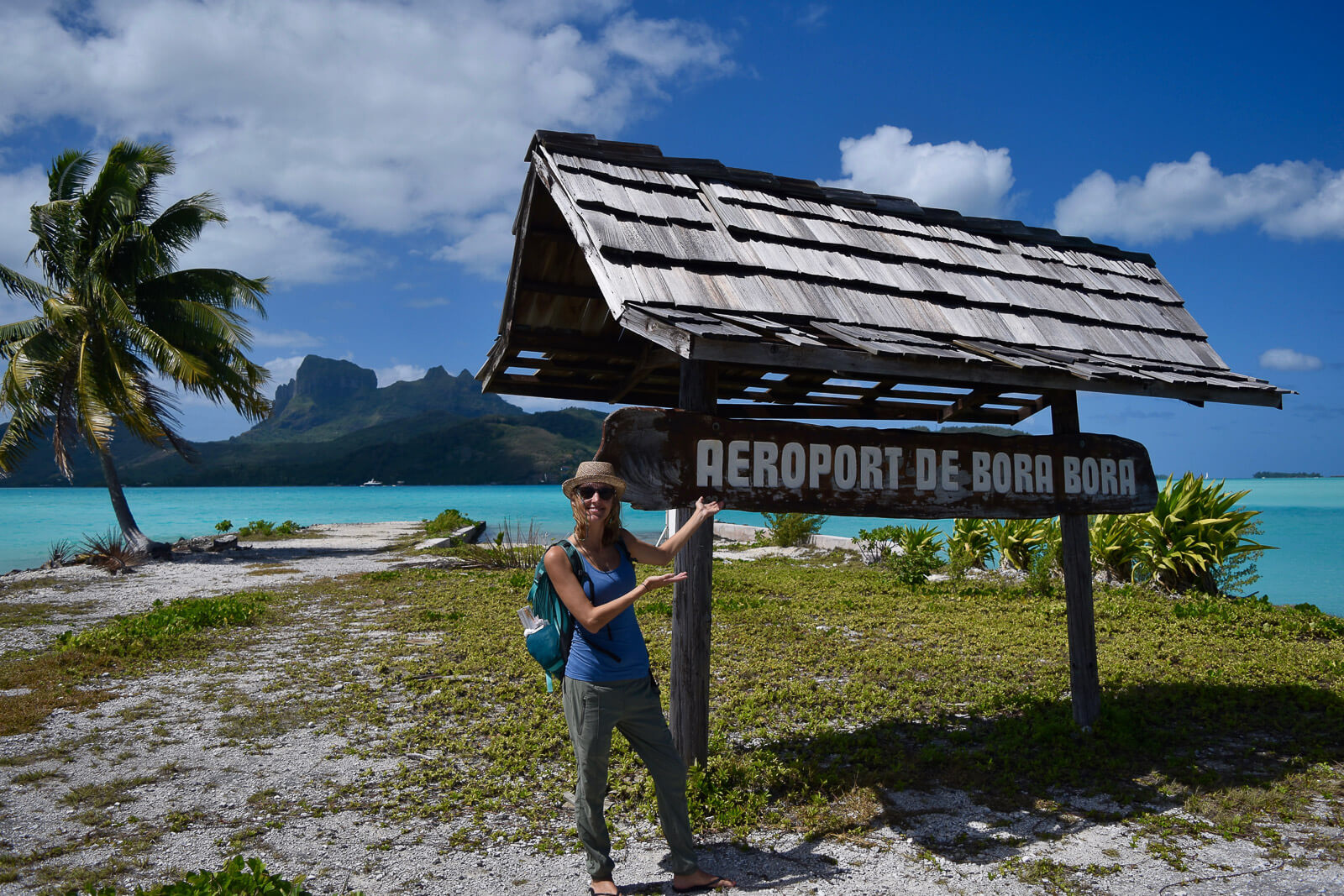 French Polynesia Accommodation
French Polynesia is remote and in general, accommodation is expensive. The budget options are usually around €100+ per night and luxury accommodation can easily reach the thousands. You can save a bit of money by booking self-catering options where you can cook your own meals, or look at pensions that offer meals included. If money isn't an issue, you will find incredible options including overwater bungalows and some of the best views you are ever likely to have from a hotel room.
French Polynesia Itinerary
Day 1 – Tahiti
Arrive in Tahiti and spend the night in Pape'ete. You will have time to explore Tahiti at the end of your trip, so for the first day/evening have a wander around the capital city, check out the Pape'ete market and have dinner at the Place Vaiete Roulottes (an area of street food vans near the water).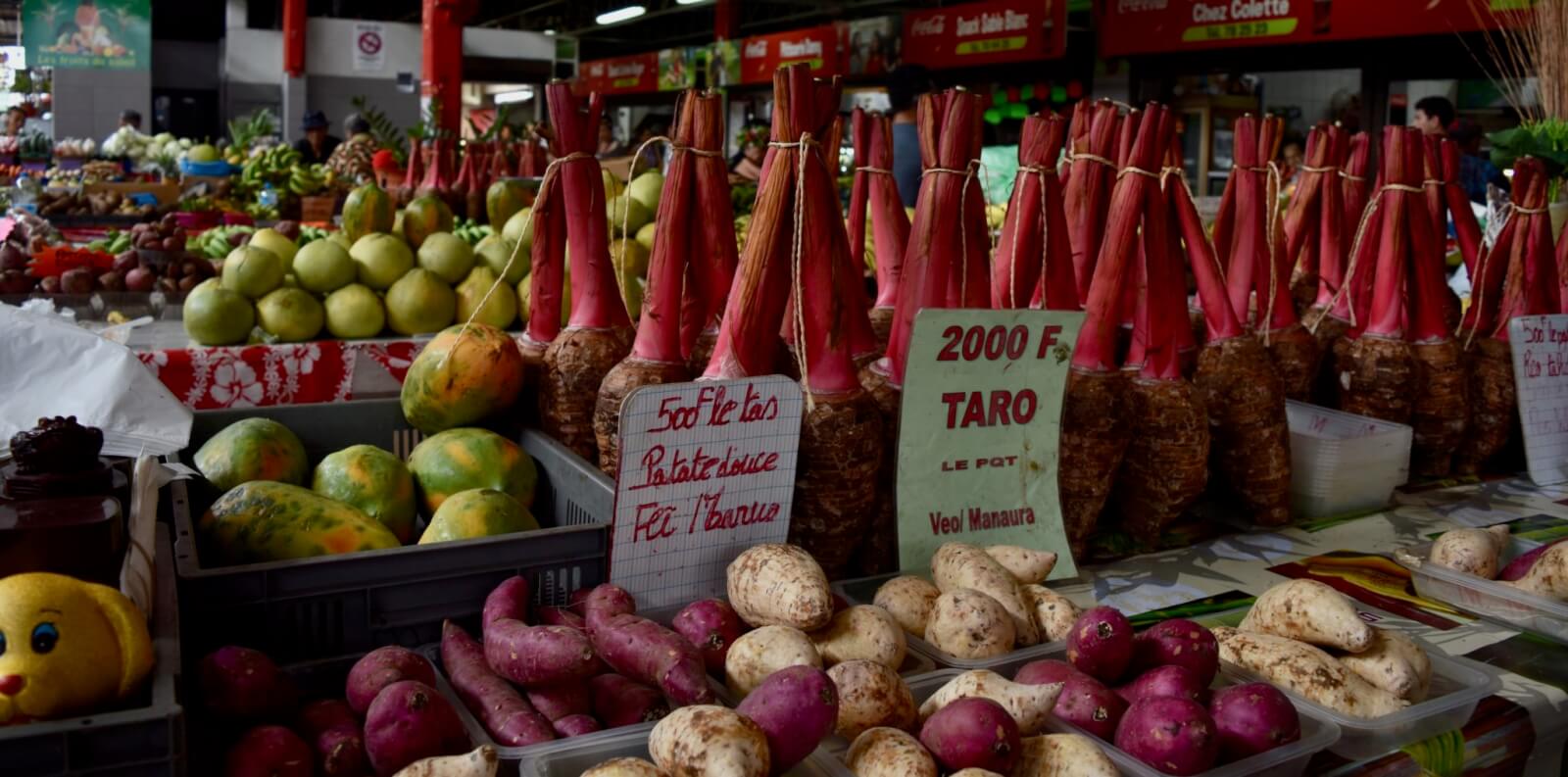 Where to Stay in Tahiti
We stayed at three different places on Tahiti during our trip and all were good. For the first night, I recommend staying close to the airport/Pape'ete as you'll be heading back there tomorrow.
City Home Tahiti is a great budget option in the city centre with a shared kitchen. You can easily explore Pape'ete from here and the staff can also organise your transfers to and from the airport.
For something a little more luxurious, Tahiti Pearl Beach Resort is set in lush gardens overlooking Matavai Bay, a 10 minutes drive from Pape'ete with a free shuttle bus to and from the centre. Or Te Moana Tahiti Resort which has a huge pool overlooking the water.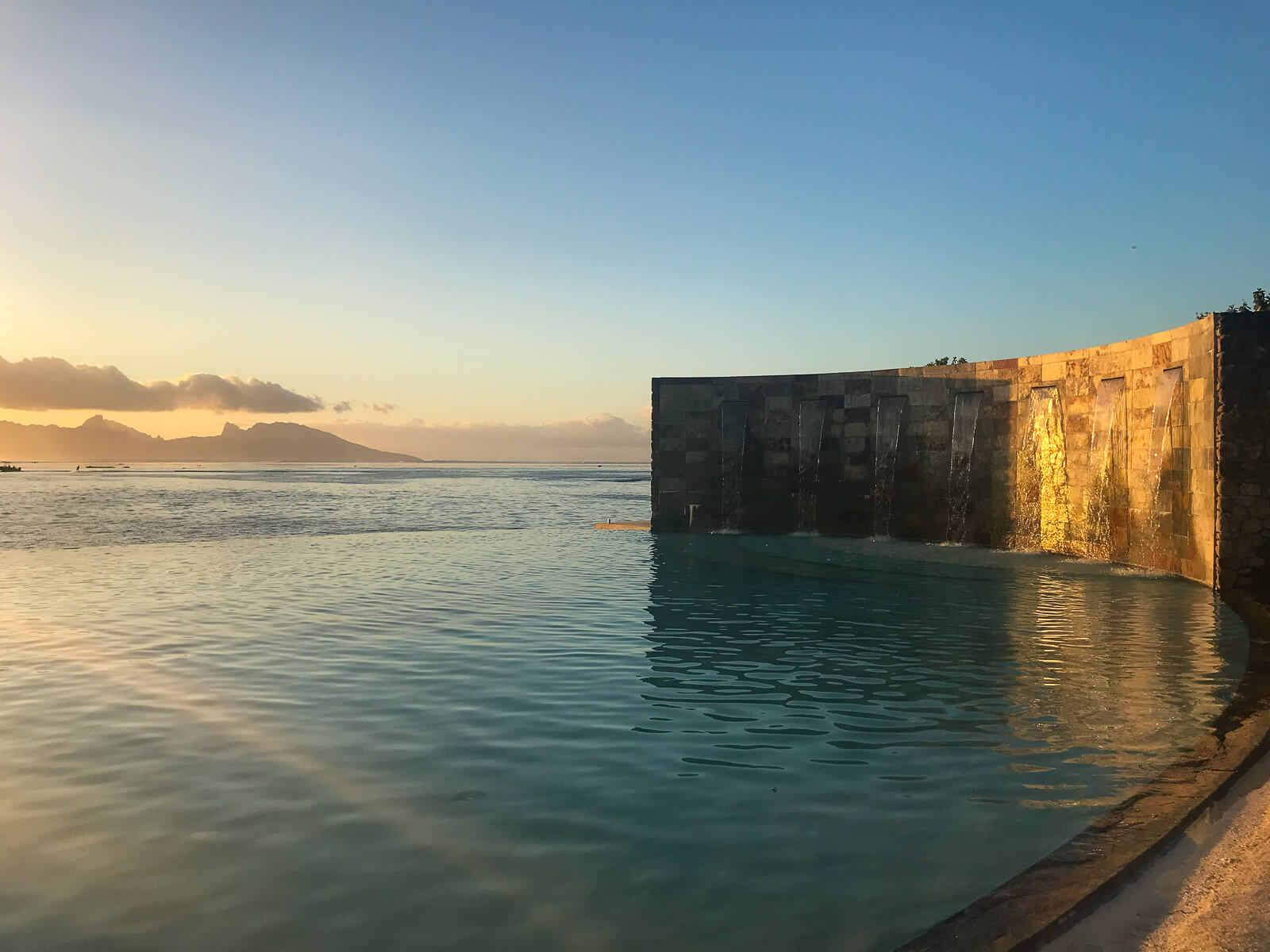 When you return to Tahiti at the end of your trip, I recommend staying in another area of the island.
We stayed at Relais Fenua in Punaauia, just across the road from a great surf beach. It's a small locally-run pension with a pool and there are some good restaurants within walking distance. (I recommend Lani's BBQ – a really great local place).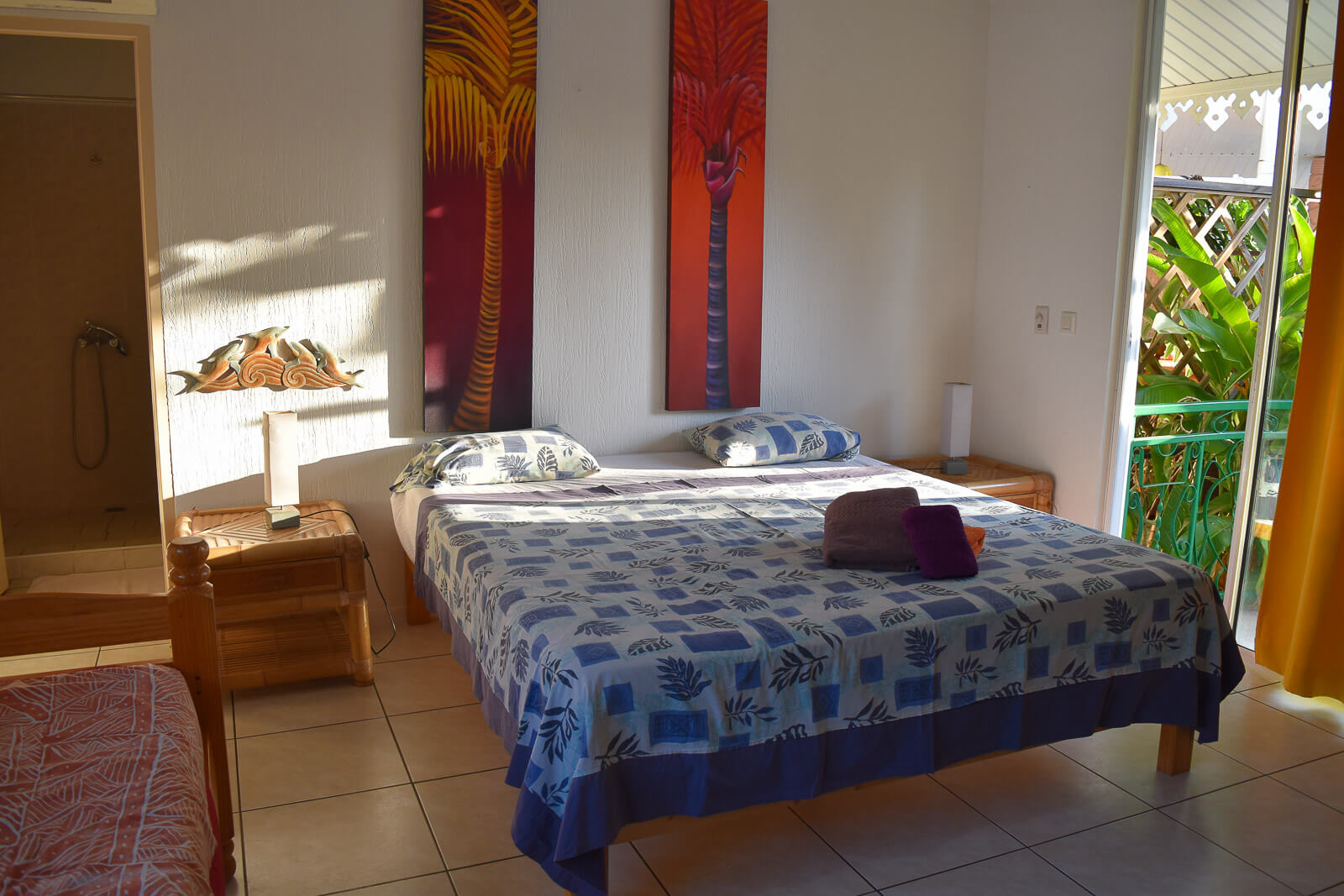 Vanira Lodge is a great option if you want to stay at Teahupo'o (more on that below).
Day 2-4 Huahine
Head back to the airport and take the 40 minute flight to Huahine. Huahine is technically two islands – Huahine Nui (big) and Huahine Iti (small) – joined by a small bridge. Known as the Garden Island, it has a very tropical feel with plenty of coconut, banana and breadfruit trees and lush green hills.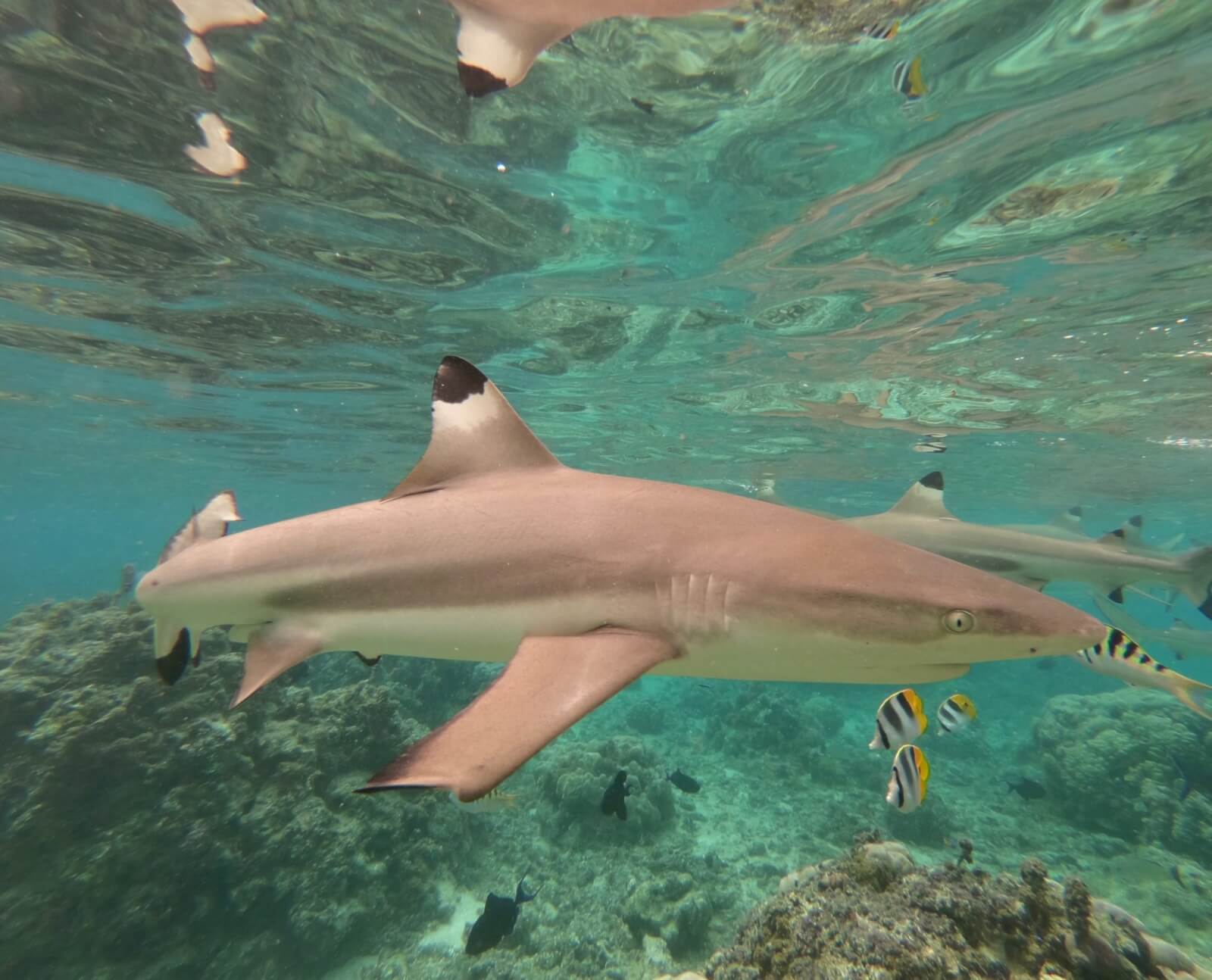 We loved Huahine for a number of reasons; it's much less touristy than some of the other islands, the locals are super friendly, the snorkelling is fantastic and it has the largest concentration of ancient marae (temples) in French Polynesia.
It's worth hiring a car to explore the island (we hired one from our hotel – but you'll also find rentals at the airport and in the main town of Fare).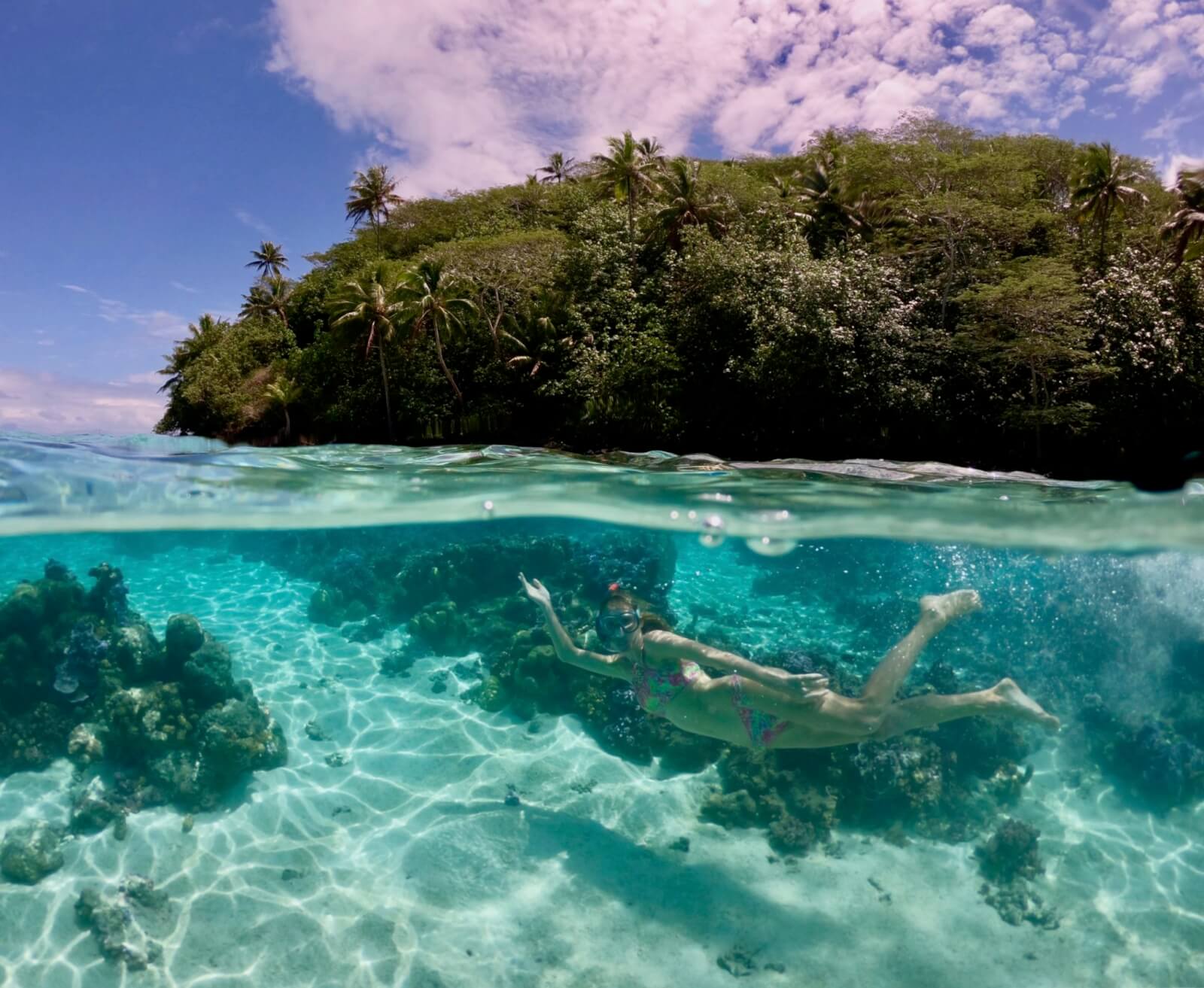 Things to Do in Huahine
Take a Huahine Nautique Lagoon Tour. You'll get to snorkel with blacktip reef sharks in the incredibly clear waters, visit a pearl farm and enjoy a traditional lunch of poisson cru (lime-marinated fish with coconut milk and fresh vegetables), on a white sand island (motu).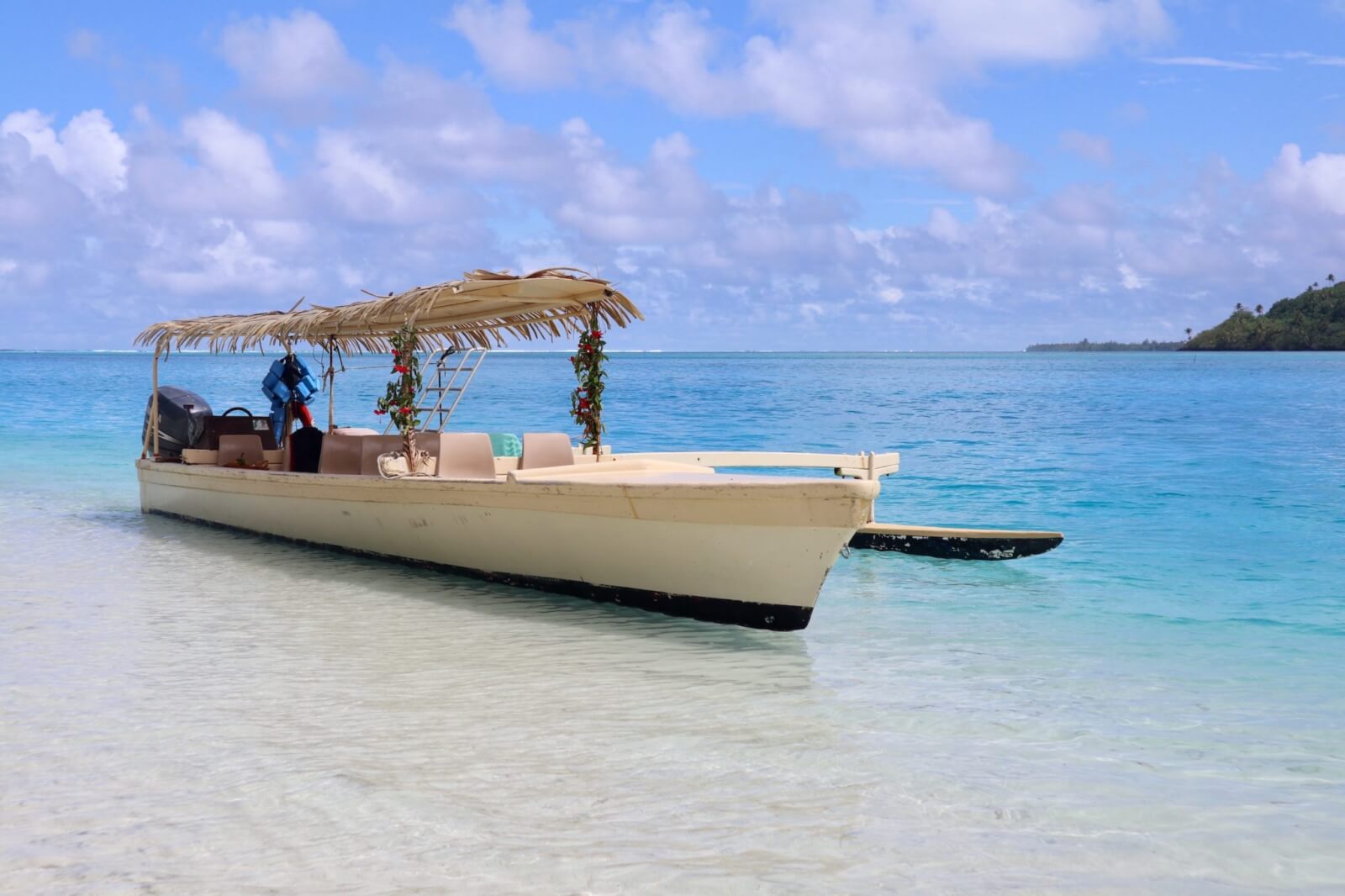 Visit the Sacred Blue-Eyed Eels in Faie – These enormous eels inhabit a river in the small village of Faie. Considered sacred, the eels have piercing blue eyes and really are very beautiful.
Explore the Maeva Marae Complex – Maeva was the seat of royal power on Huahine before European influence, and more than 30 temples have been discovered at the site. The Fare Pote'e is a museum explaining more about the marae and is a replica of an open traditional house. Other marae to visit in Huahune include Manunu and Anini.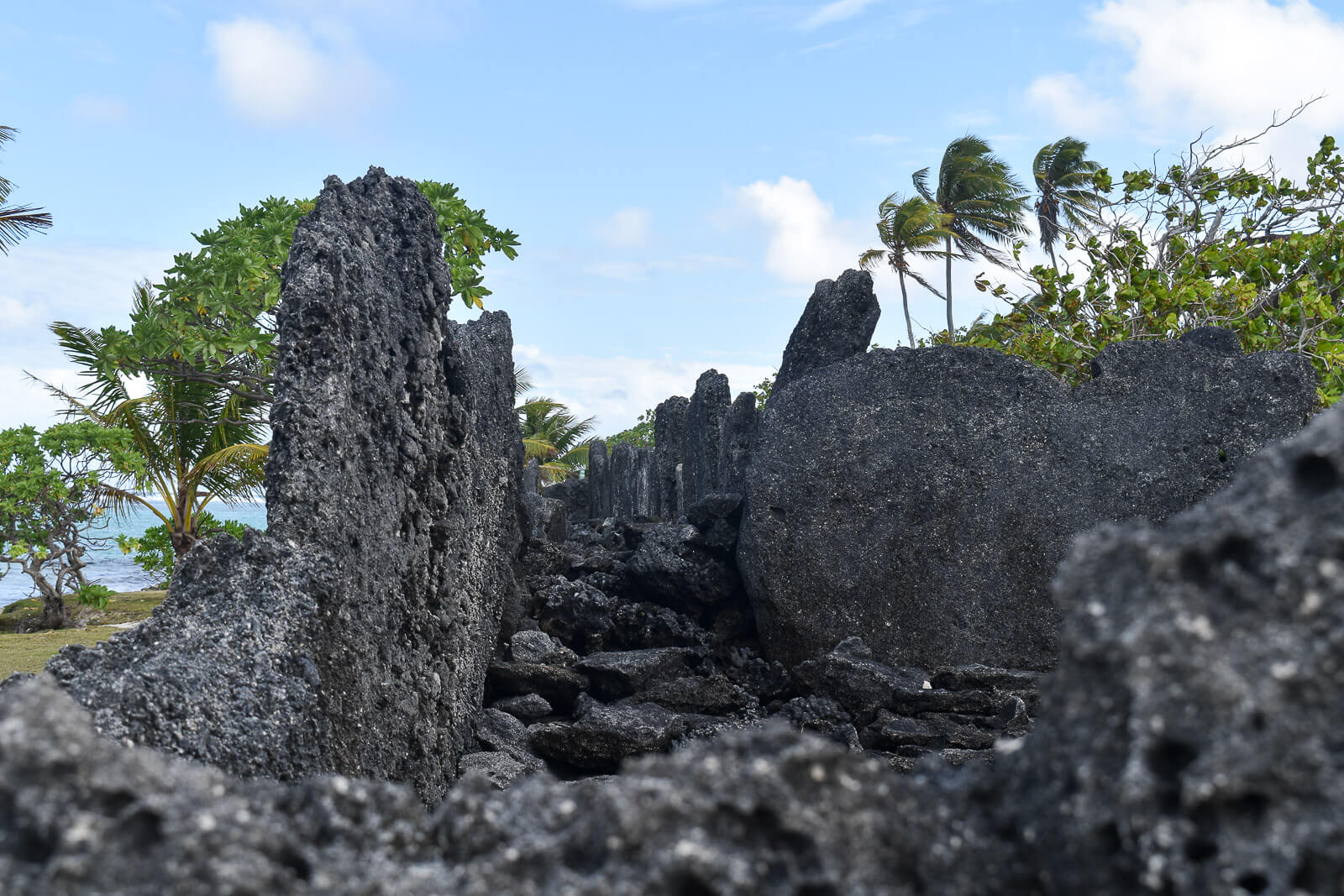 Visit Maison de la Vanille – this family-run shop grows and sells vanilla pods.
Check out the Abandoned Sofitel – Once a luxury resort, the remains of the hotel make for a fun afternoon of exploration, plus there is also fantastic snorkelling off the beach here in Le Jardin de Corail (The Coral Garden).
Where to Stay in Huahine
We stayed on the southern island at a beautiful beach called Avea at Hotel Le Mahana, which is a short walk from another marae. We had a beachfront bungalow and you could literally step off the deck and into the water – heaven! The hotel has a great restaurant and most evenings there is a traditional dance and music performance – the hip-shaking in Tahitian dancing is impressive.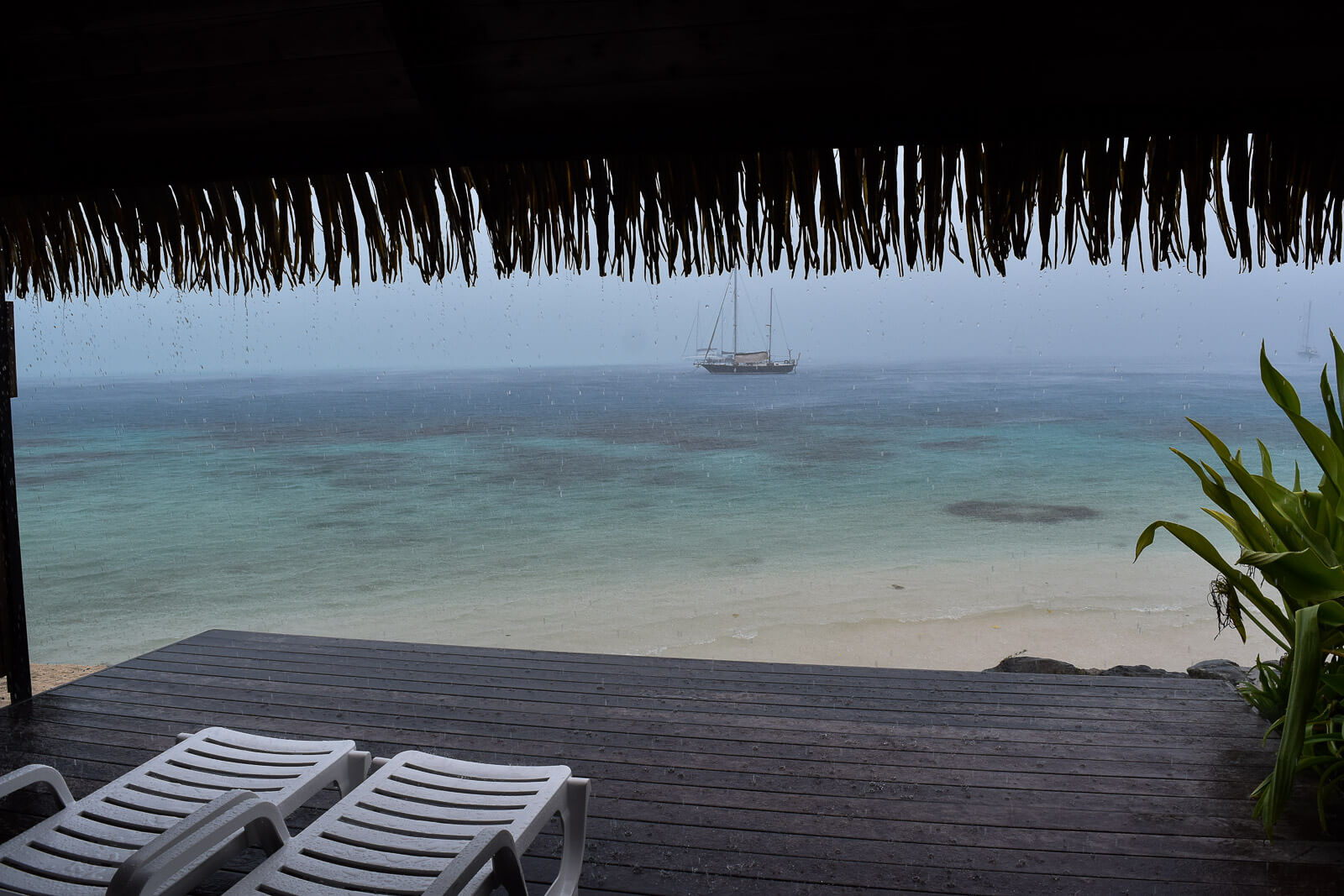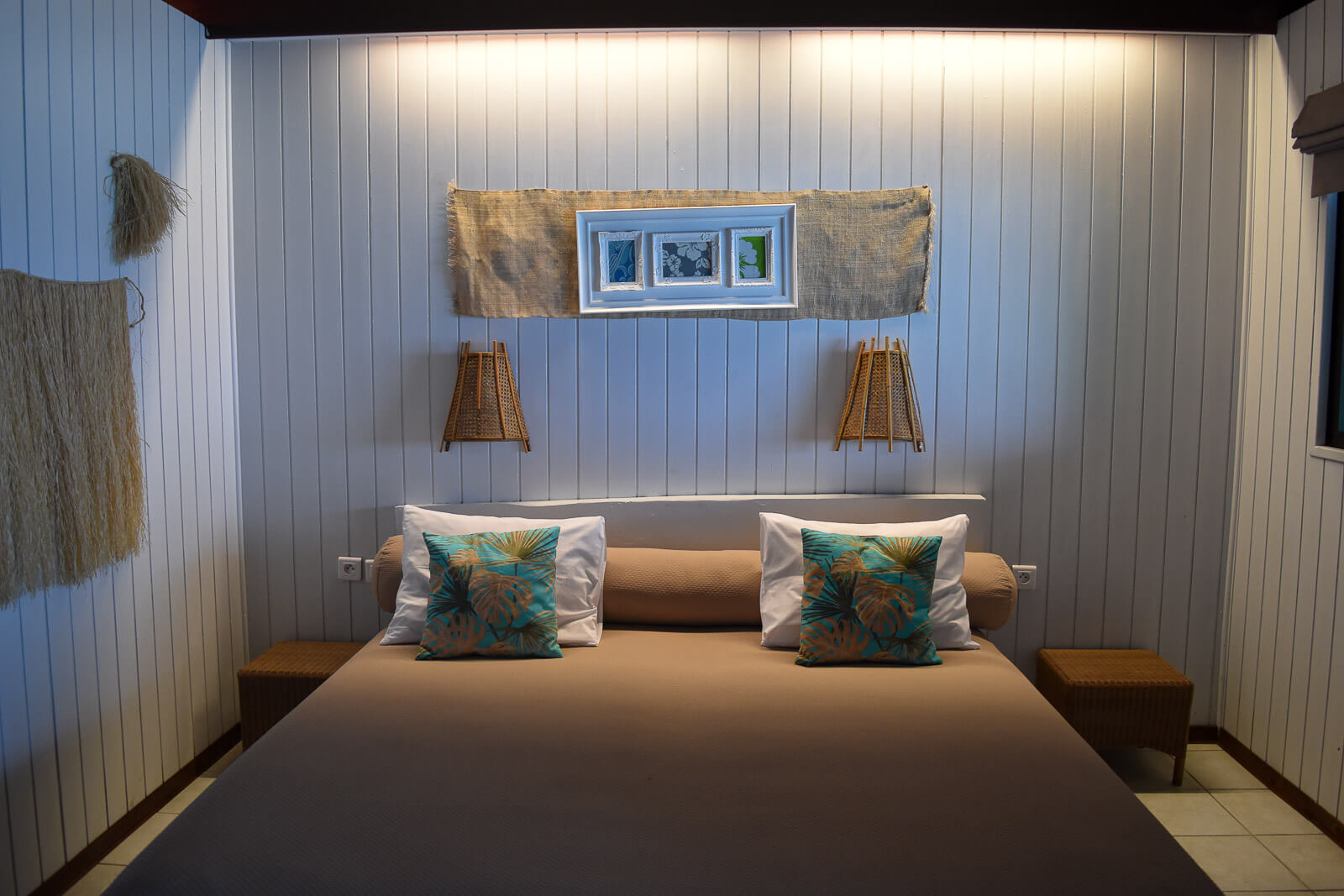 For a more budget-friendly option try Pension Ariitere Huahine in the main town of Fare, which has an outdoor pool and is just 200 m from the beach. The bungalows each have a dining area and there are shared kitchen facilities.
Day 5 – 7 Bora Bora
From Huahine, it's a 25 minute flight to Bora Bora. Honestly, I wasn't really expecting to be that fussed about Bora Bora which sounds a bit mad, as it's literally the dream honeymoon destination. But I thought it would be all fancy resorts that we couldn't afford and no soul/culture. How wrong I was. Bora Bora is every bit as dreamy as the photos look. Yes, there are plenty of fancy hotels and honeymooners, but there is also fantastic diving, affordable accommodation and cool bars. Plus it's ridiculously beautiful.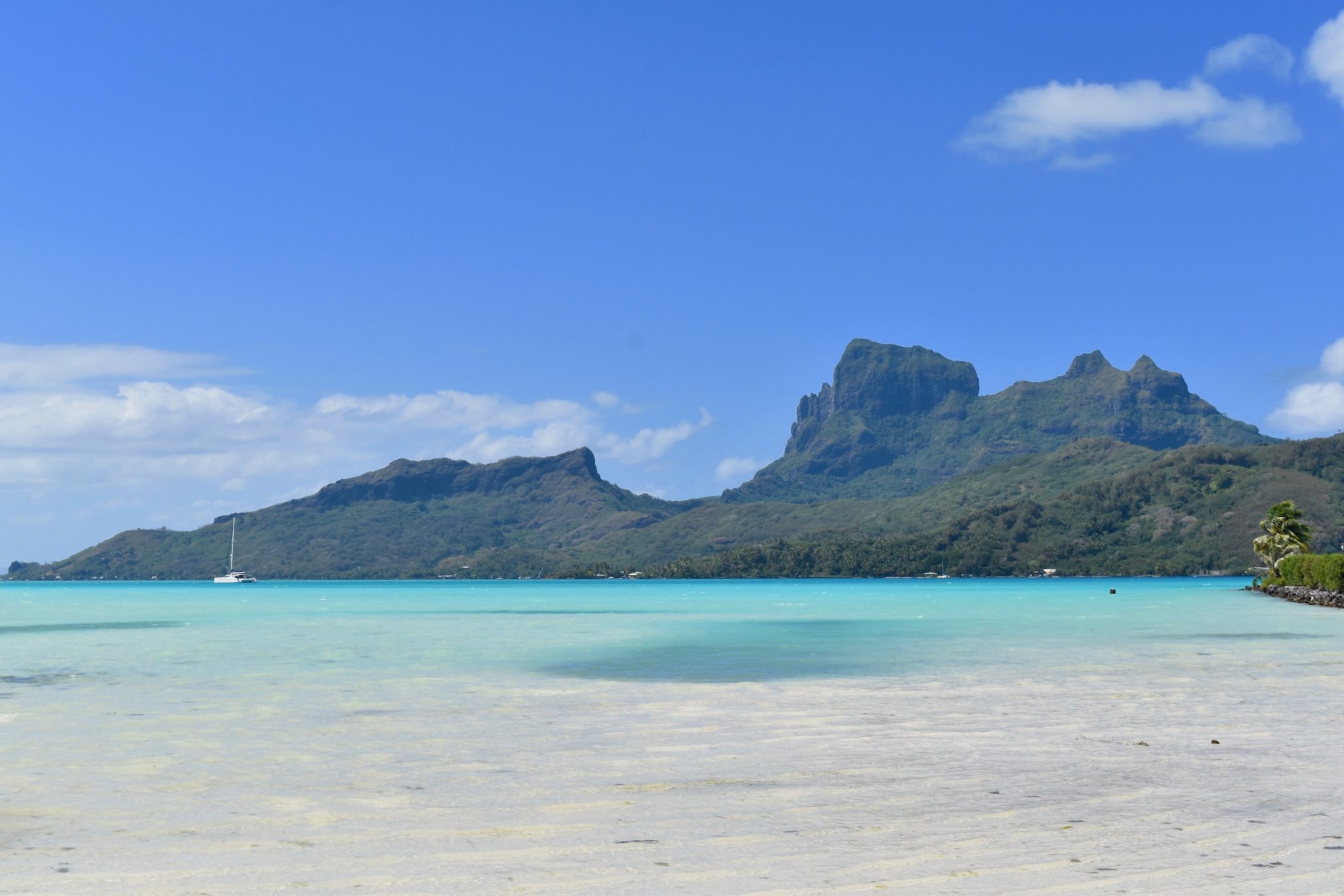 Read our guide to island hopping in the South Pacific.
Things to Do in Bora Bora
Go diving – The diving here is excellent, with fantastic visibility. We did two dives with Top Dive, who I highly recommend.
Snorkel Coral Garden – If you're not a diver (or even if you are), go snorkelling at the Coral Garden. Located close to Matira Beach, you can reach it via kayak or join a boat tour.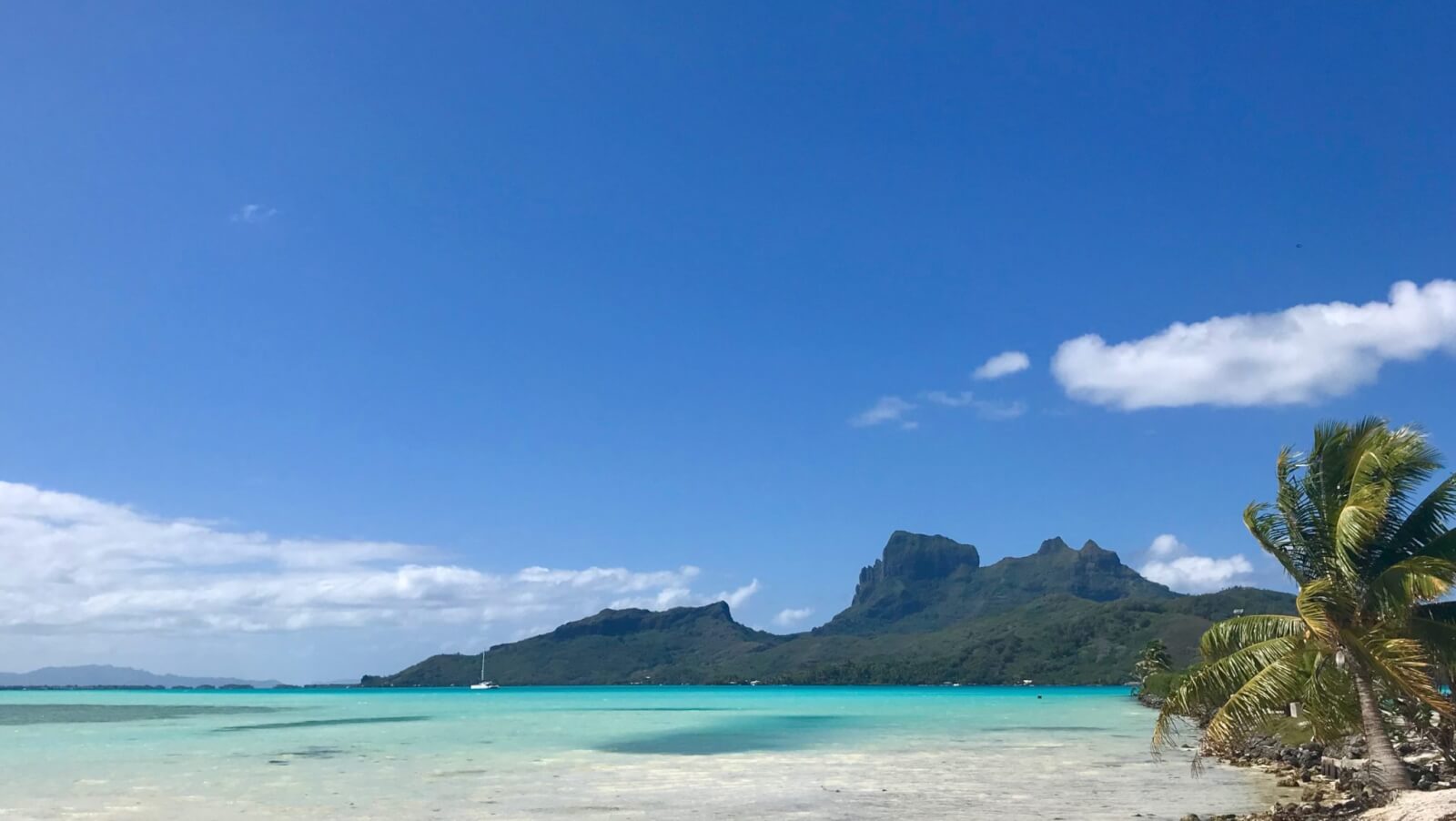 Climb Mount Pahia – You will need a guide to ascend this beautiful mountain as the trails are unmarked but you will be rewarded with stunning views over the island and turquoise waters. This is an advanced hike and you will need proper hiking shoes and a decent level of fitness.
Relax on Matira Beach and have a cocktail at the beach bar – this sandy spot is the only beach on Bora Bora and it's a very beautiful one. We stayed a few minutes walk from here (which I definitely recommend if you're not doing the over water bungalow thing) and spent lovely evenings watching the sunset while enjoying a piña colada and Hinano beer.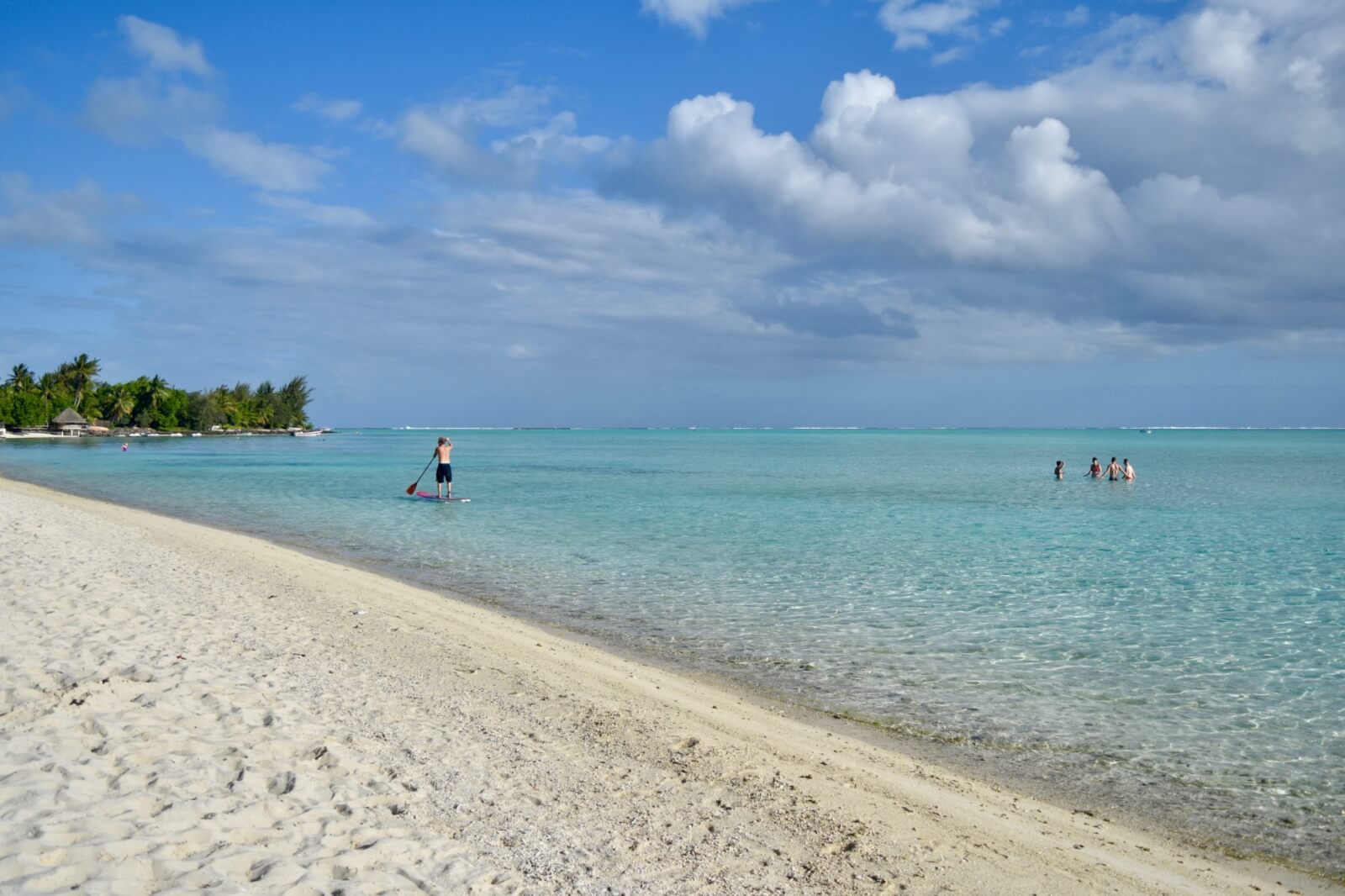 Where to Stay in Bora Bora
Bora Bora is all about the overwater bungalows and I'm sad to say we didn't stay in one! We considered it, but as we were travelling for 9 months, we couldn't really justify splashing out.
We stayed at Matira House located at Matira Point close to the beach in a room with a shared bathroom and kitchen. It was fairly basic but clean and nice and the location is fantastic. I would recommend it if you're on a budget.
For something closer to an overwater bungalow, Oa Oa Lodge is budget-friendly and overlooks the lagoon.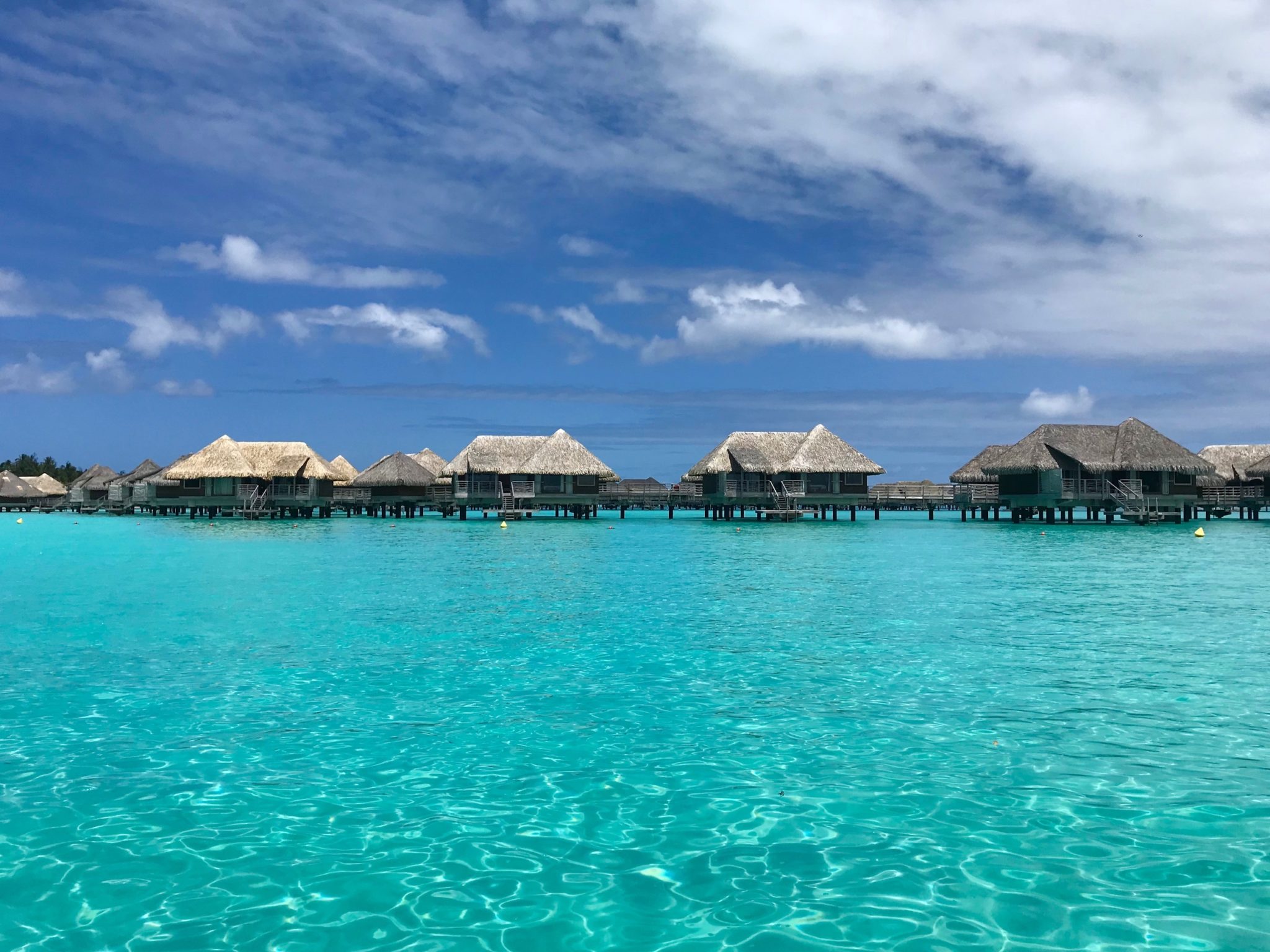 If you want to go all out and book an overwater bungalow then I recommend the following (we did a lot of research even though we didn't end up booking!) One way to minimise the cost is to book one night in an overwater suite and then the other two in the same resort but in a significantly cheaper beach bungalow.
Conrad Bora Bora Nui – Located at the south end of Bora Bora, this resort has plenty of privacy and uninterrupted ocean views, as well as great snorkelling and great food.
St Regis Bora Bora – Super super expensive but incredibly luxurious. Every villa gets a personal butler, and there are four restaurants in the resort.
InterContinental Le Moana Resort Bora Bora – This is the most affordable overwater bungalow option in Bora Bora and we did our dive trip from here, so got to have a good look around! It has a lovely little private beach and two restaurants overlooking the lagoon.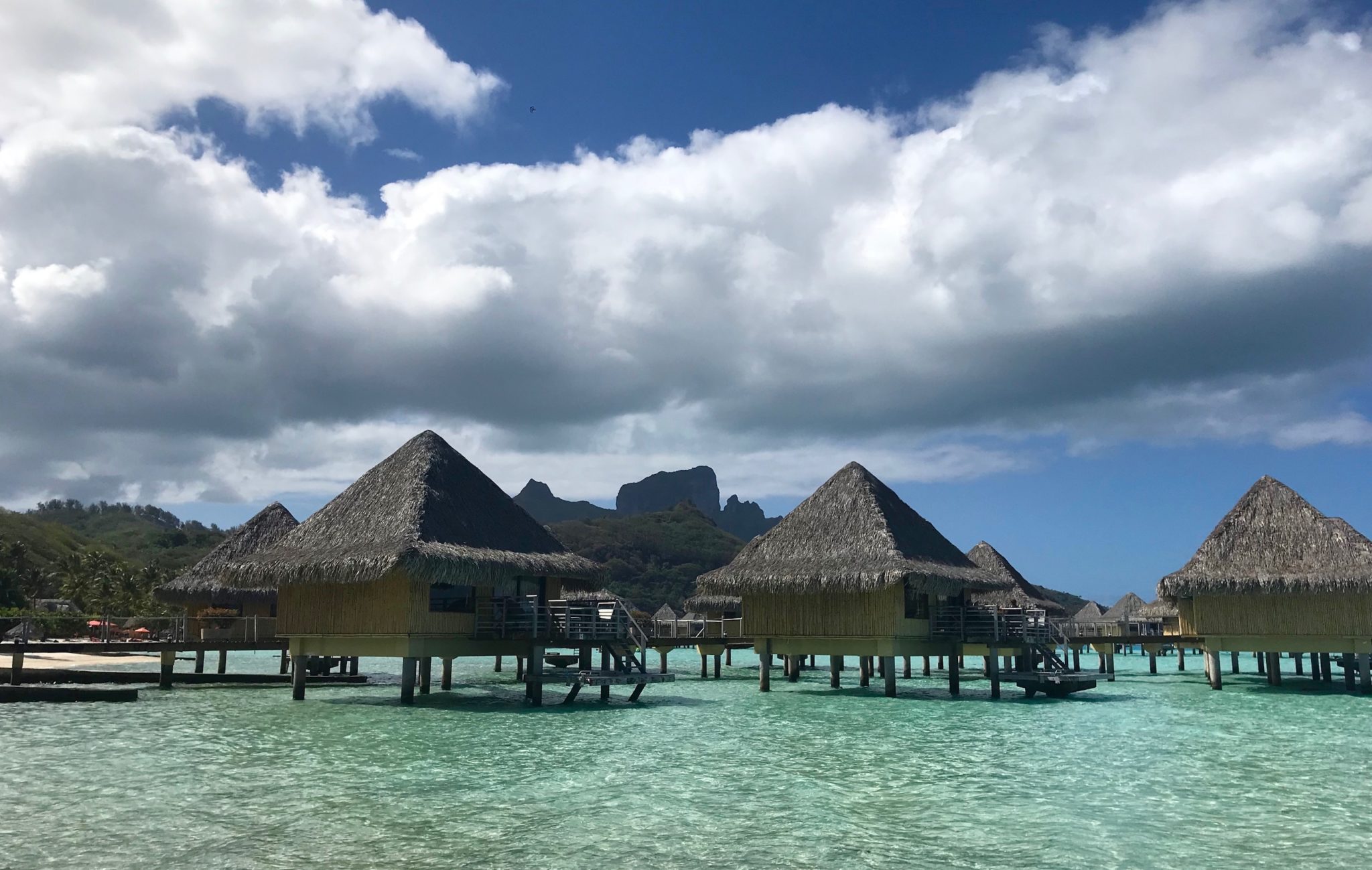 InterContinental Resort & Thalasso Spa Bora Bora – The more upmarket of the two Intercontinental resorts, it is located on Motu Piti Aau and the private villas have a living room with a glass-bottom coffee table!
Find accommodation in Bora Bora
Day 8 – 10 Rangiroa
It's a longer 1 hour 15 flight today to the Tuamotu Archipelago and the atoll of Rangiroa. The landing is a real treat, as you can see the narrow strip of land that forms the loop of the island and the beautiful lagoon on one side and the deep blue ocean on the other.
Rangiroa has some of the best dive sites in the world and this is the reason many people come here, however, even if you're not into diving it's well worth the trip as there are plenty of unique and fascinating things to do on this remote atoll.
Read our full Rangiroa guide here.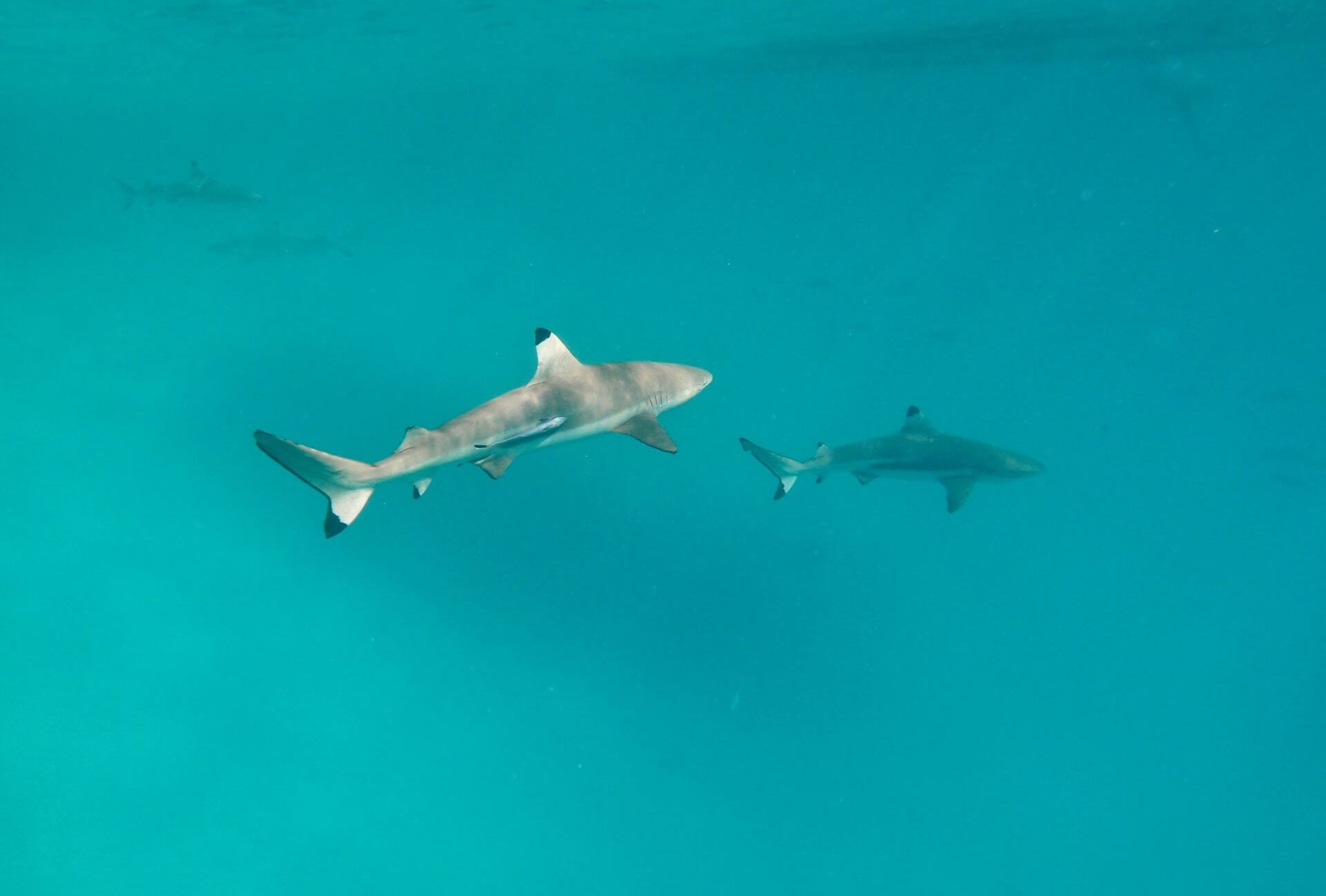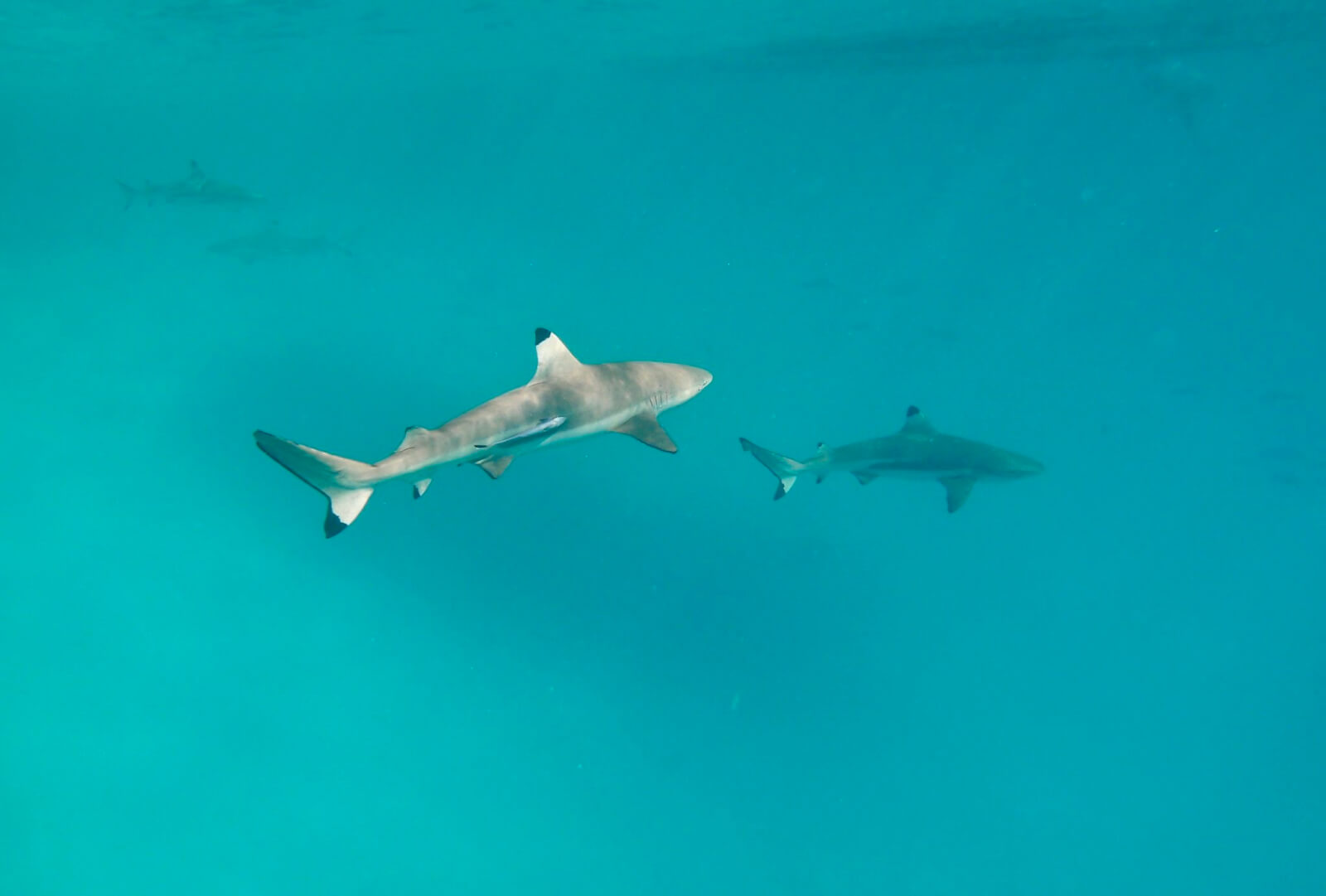 Things to Do in Rangiroa
Blue Lagoon Cruise – The best thing we did in Rangiroa. You head across the lagoon from the main town of Avatoru and arrive in paradise. Palm-fringed sandy islands surround a small lagoon, filled with coral and lots of tiny blacktip reef sharks. The tour guides cook you a delicious Polynesian BBQ for lunch and you spend most of the day snorkelling in the lagoon before stopping to see and swim with lemon sharks on the way back.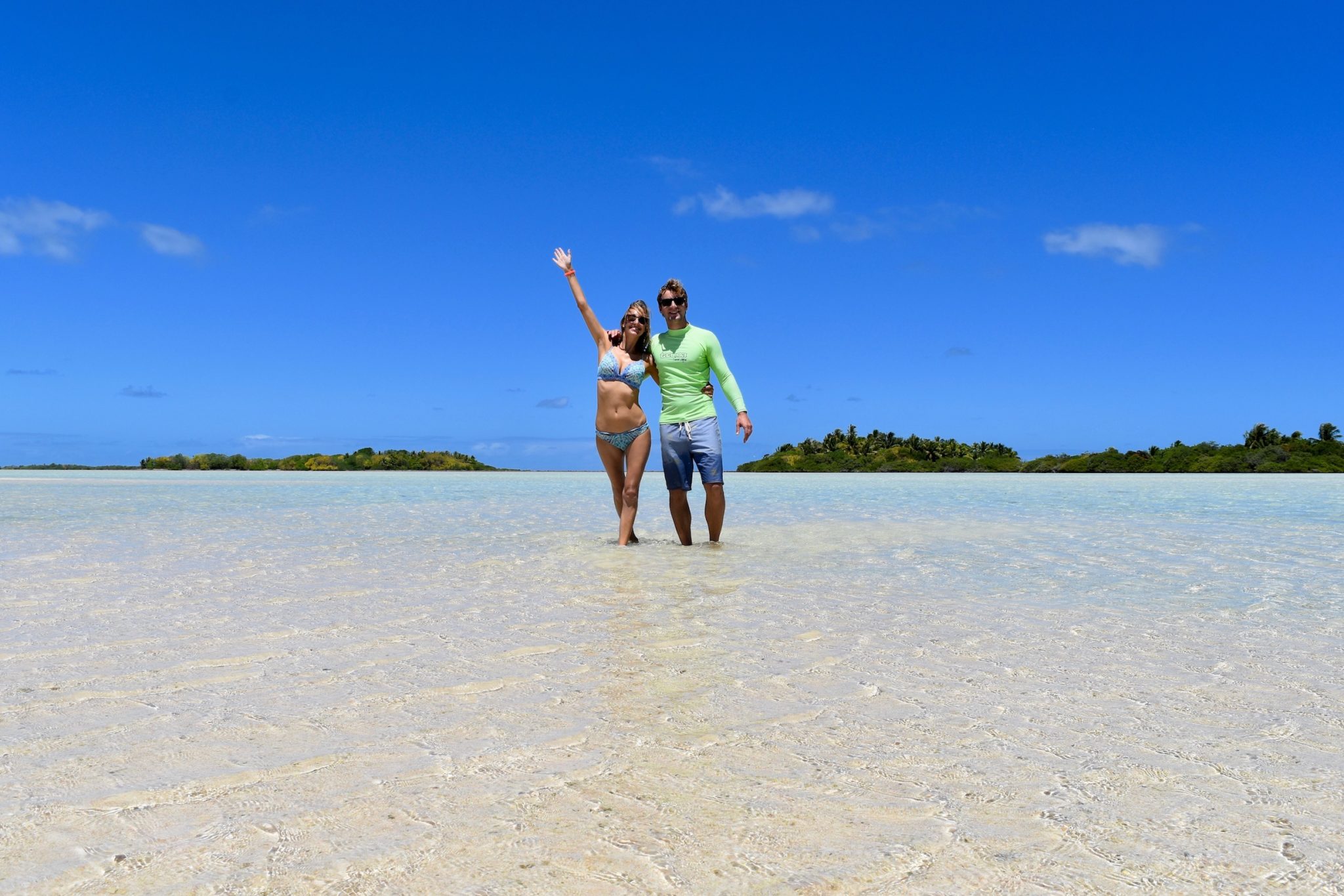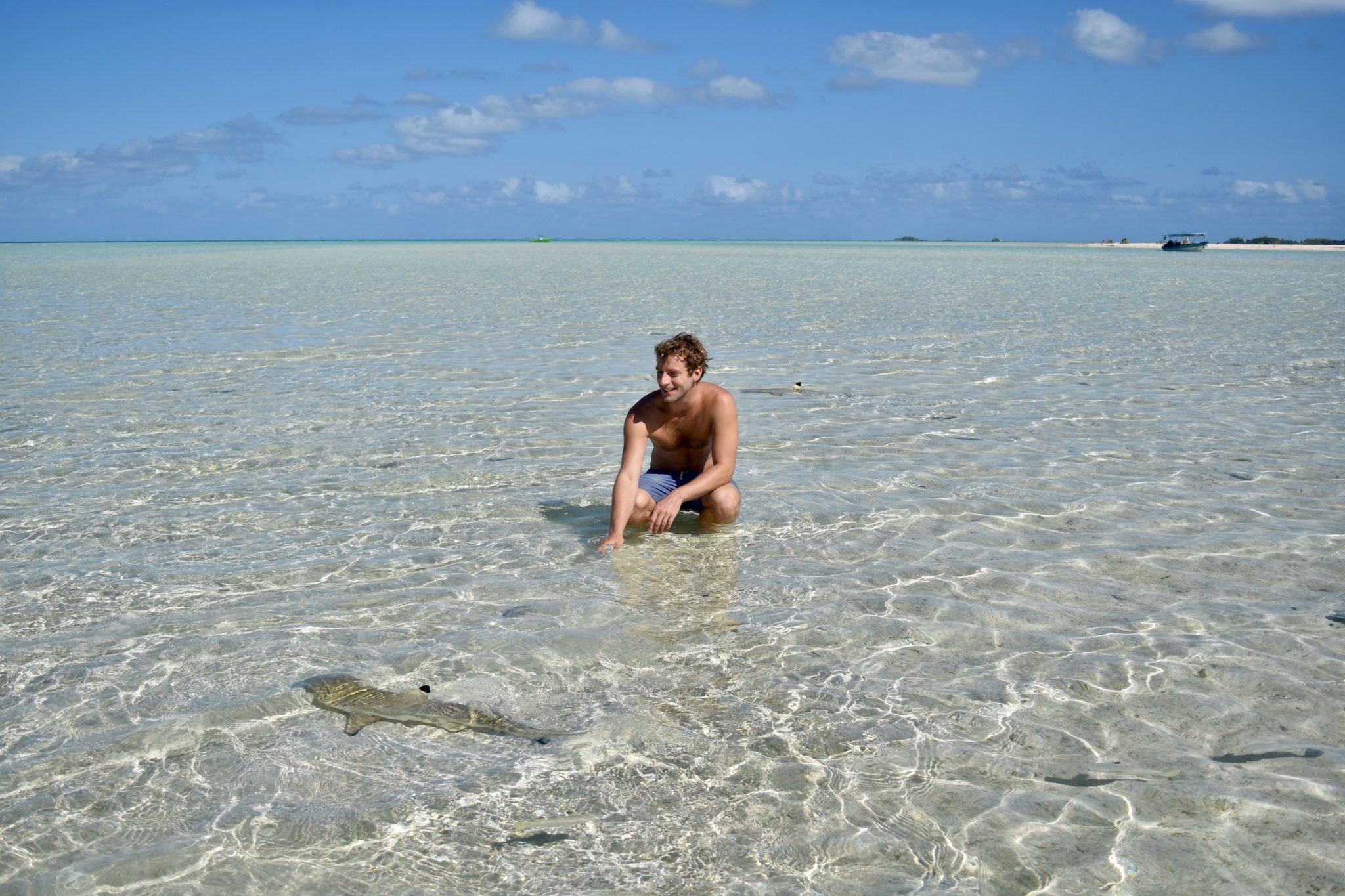 Visit A Pearl Farm – You will have already been to one in Huahine, but I recommend visiting Gauguin's Pearl, where you'll get to watch the pearl oysters being prepared. It's also a great place to purchase pearls for a very good price. (which of course I did!).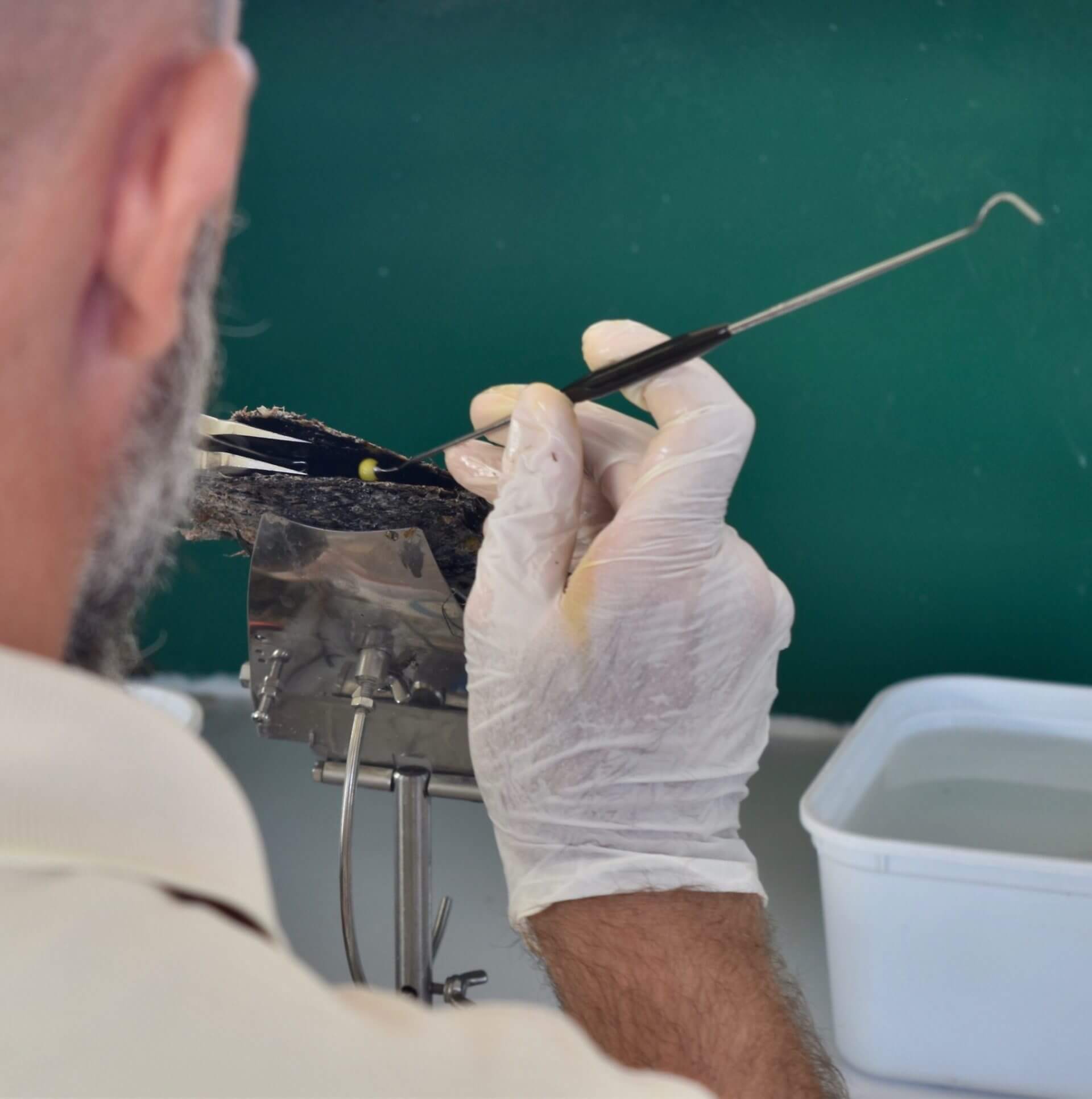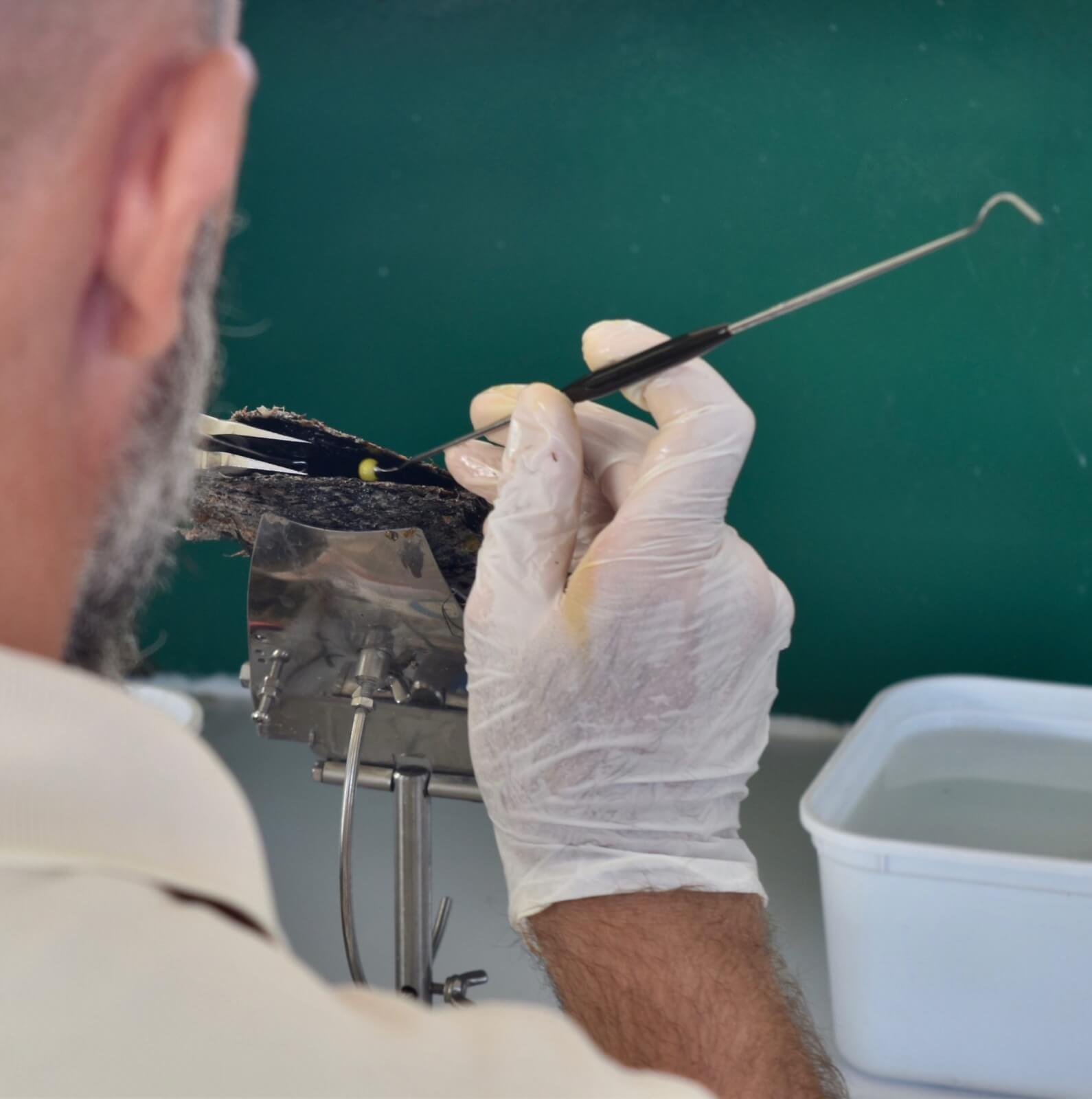 Visit the world's only coral atoll winery – Wine in paradise? It can be found on Rangiroa. Whilst you can't actually visit the vines, you can head to the cellar door where the wine is produced and sample their four varietals.
Dive the Tiputa Pass – This is an incredible dive site where you are likely to see a huge variety of sharks, fish, dolphins and rays. We dived with Top Dive again who were excellent.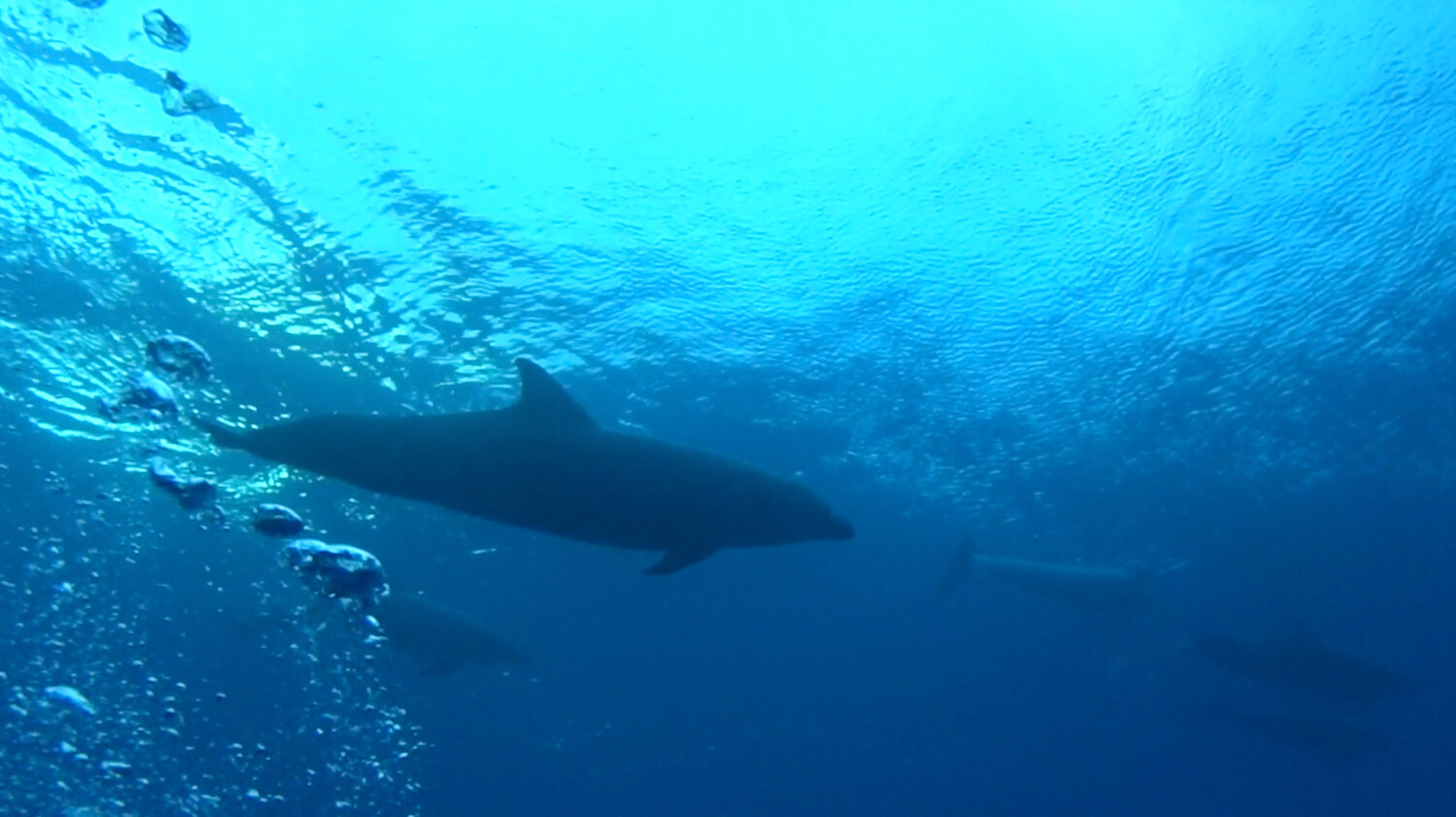 Where to Stay in Rangiroa
We stayed in two different places in our five days on the island at varying budgets and I highly recommend both of them.
Va'a i Te Moana is a lovely family-run pension and has cottages or a dorm room. Run by Rangiroa local Cynthia, her Italian husband Andrea, and their adorable daughter Moana. Andrea makes fantastic Italian food and you can choose to stay half-board or self-catering – as there is an awesome outdoor kitchen by the dorm room. It's a few minutes walk to the Tiputa Pass and there are free bikes to use if you wish to explore the island. I honestly felt like they were friends by the time we left and we have since stayed in touch.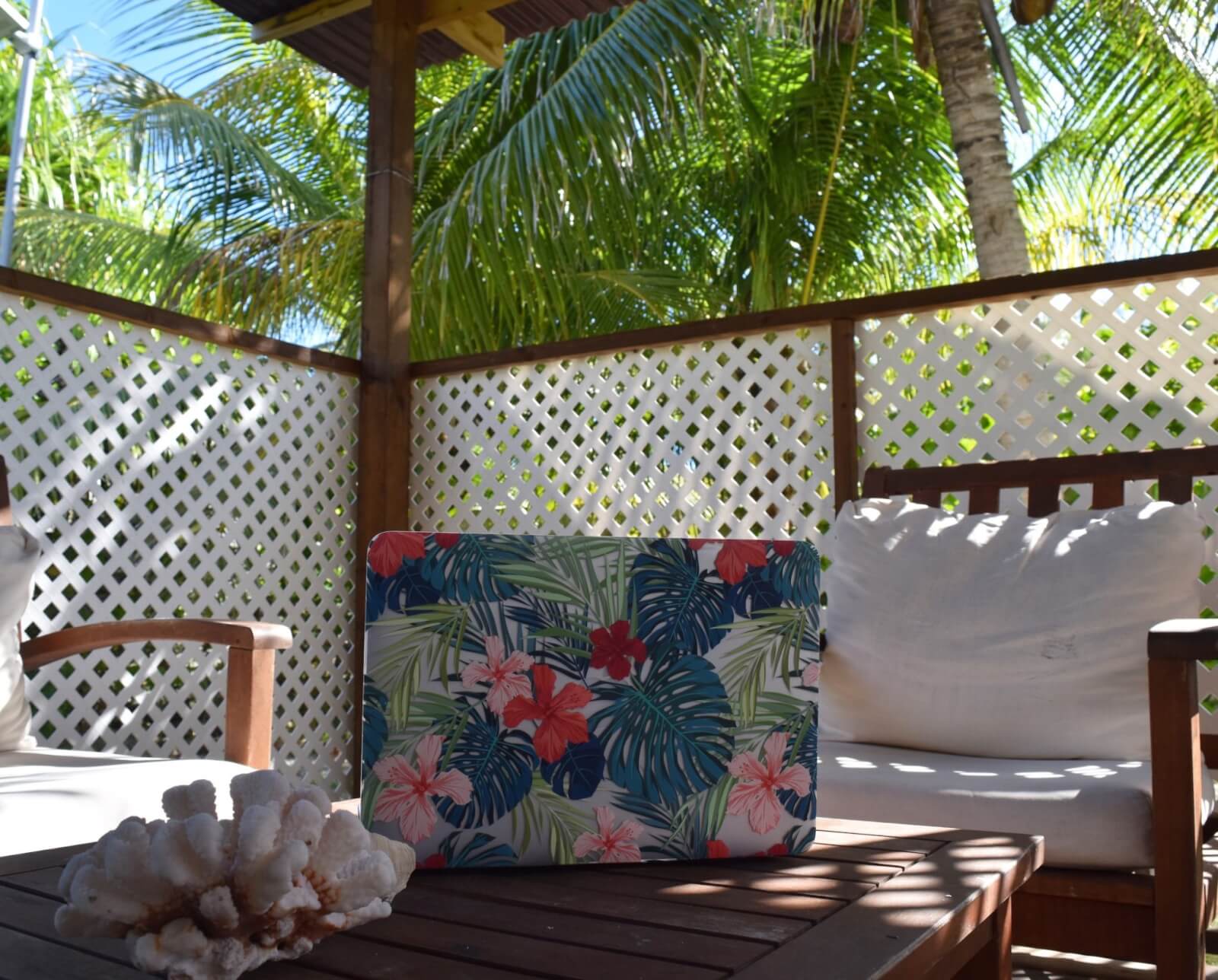 Hotel Kia Ora Resort & Spa is a beautiful luxury option right on the beach with overwater bungalows and beach villas. We stayed in a beautiful villa with its own private plunge pool and an outdoor bath. Top Dive has a shop on the property and the dive boat picks you up from the hotel jetty making it a great choice if you plan to dive a lot. There are free kayaks and outrigger canoes to take out into the lagoon and a very good restaurant and bar.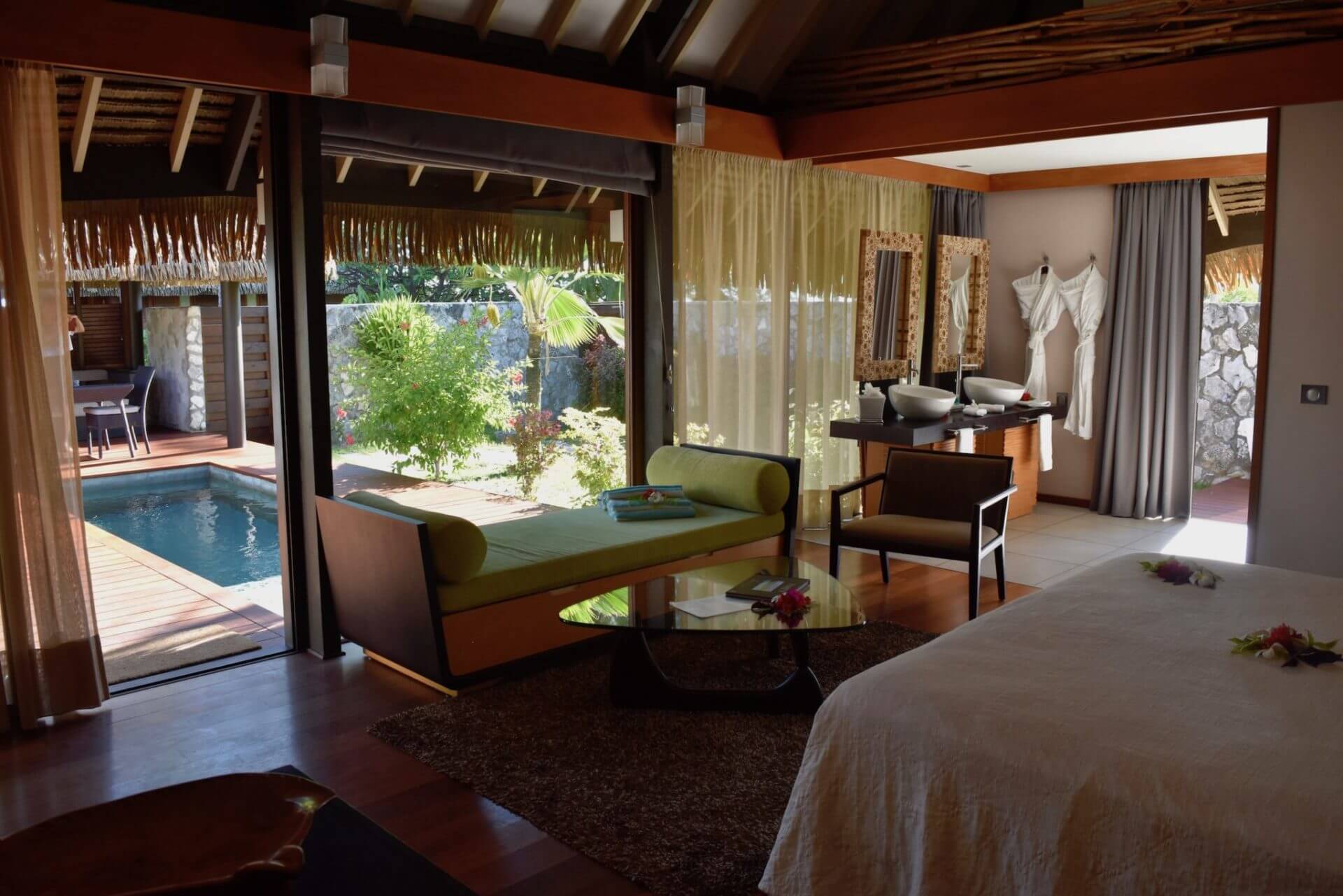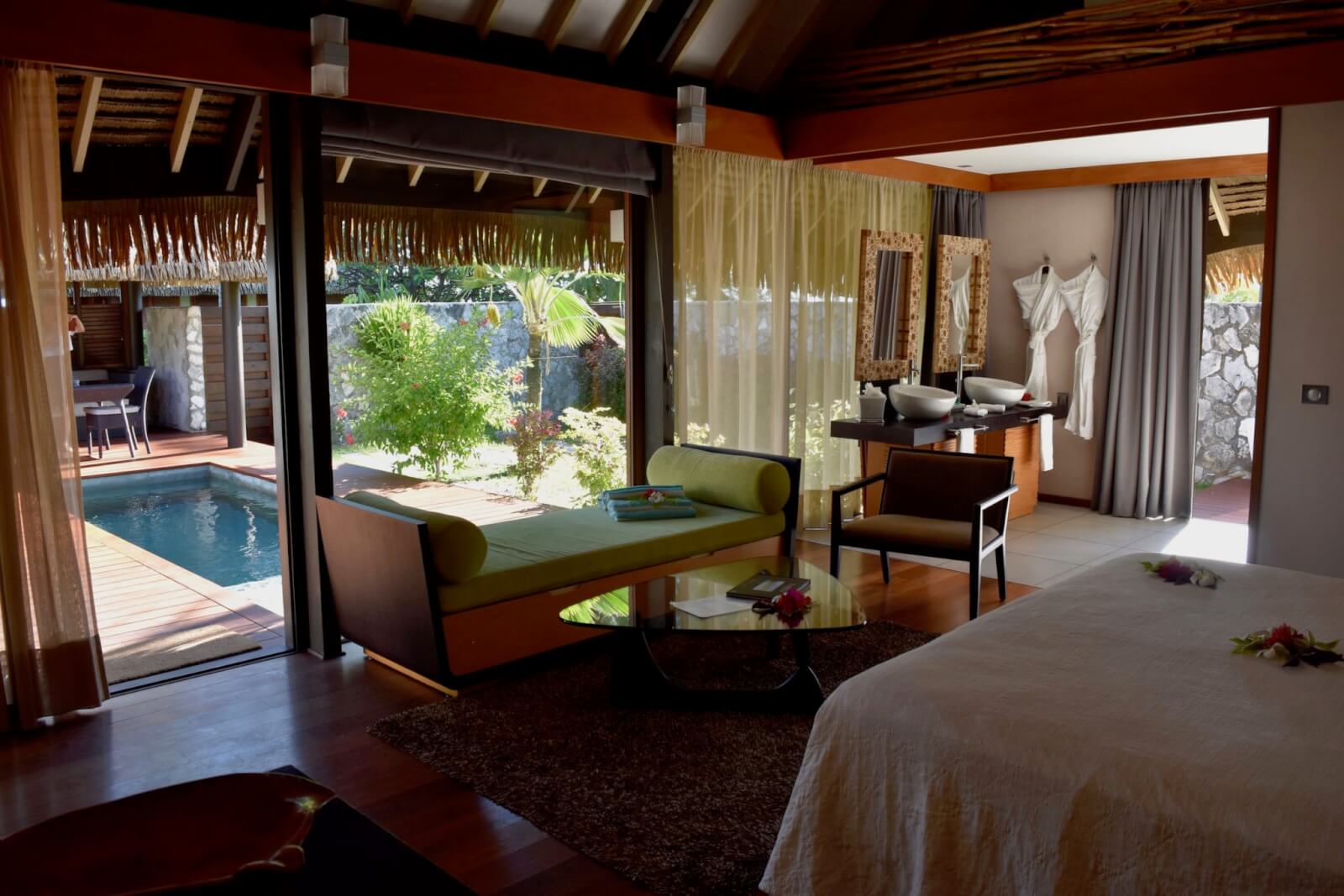 Find accommodation in Rangiroa
Day 11 – 12 Mo'orea (via Tahiti)
From Rangiroa fly back to Tahiti, where you have two options; spend the remainder of your trip here or take the ferry across to Mo'orea for two days and come back to Tahiti for the final two. Passenger ferries operate approx. eight times a day between Mo'orea and Papeete.
Mo'orea is another great spot for diving and snorkelling and you're likely to see manta rays here. It's a beautiful island with eight lush green mountain peaks and is affectionately known as the Magical Island.
---
Things to Do in Mo'orea
Belvedere Lookout – Rent a car and drive up to Belvedere Lookout for incredible views of the island.
Visit the Tiki Village – take a tour and learn how to make traditional crafts, Tahitian cuisine and learn Tahitian dance. There are also performances in the evenings.
Hike Mount Tohivea – It takes around two hours to hike the steep trek up the Magic Mountain, passing pineapple plantations and jungle with fantastic views of Tahiti at the top.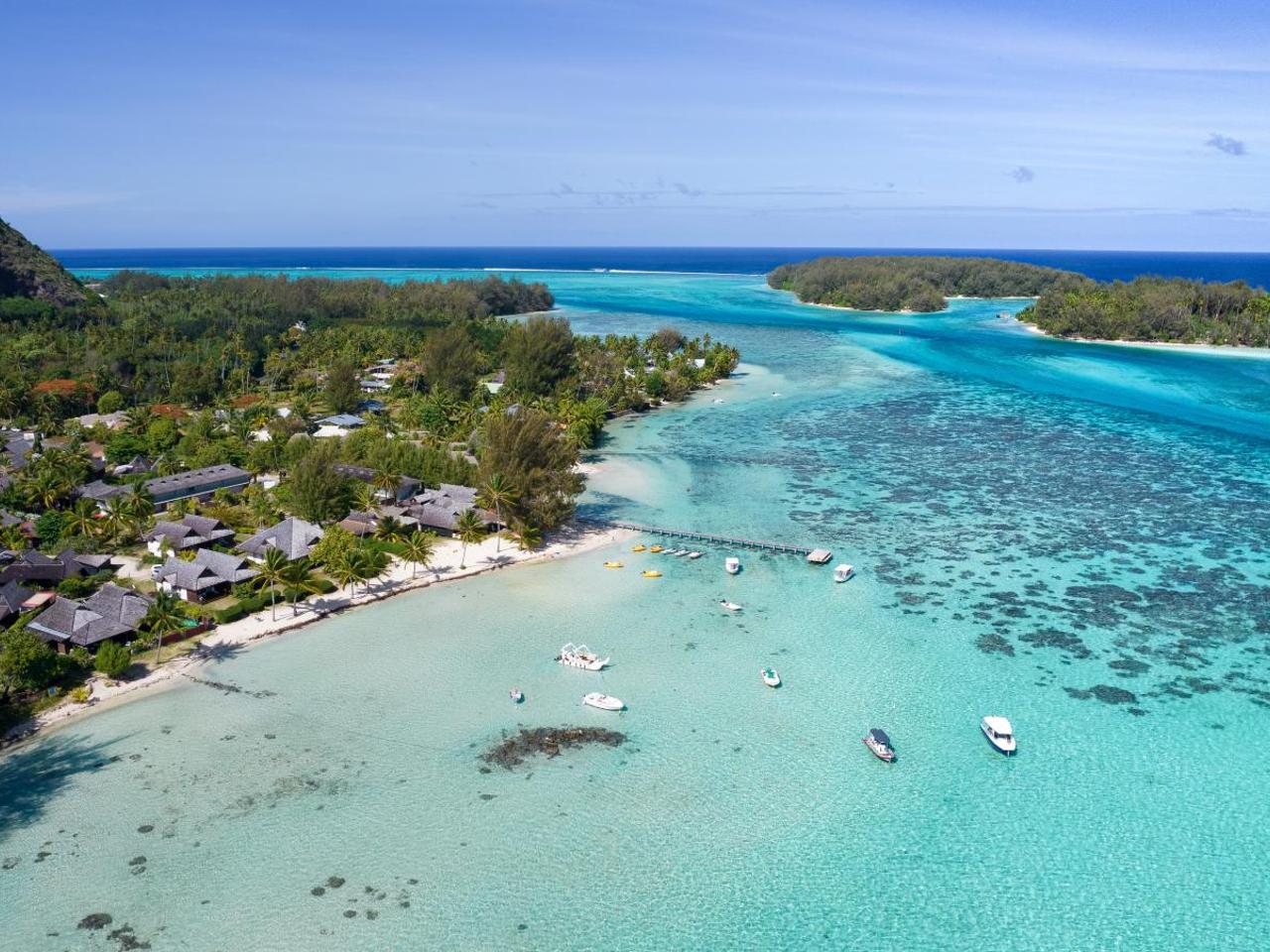 ---
Where to Stay in Mo'orea
Residence Vainau is a good budget option on the west side of the island with a bar, shared lounge, kitchen and garden and private beach area.
The Sofitel Kia Ora Moorea Beach Resort is a gorgeous luxury option with a white sand beach, two pools and garden and overwater bungalows.
Day 13 -14 Tahiti
Tahiti is the largest island in French Polynesia, both in size and by population. You'll find an actual city here at Pape'ete as well as plenty of other towns. Tahiti is a volcanic island so the beaches have black sand and a different kind of beauty to the white sand beaches of the other islands. You really feel the Tahitian culture here and it's absolutely worth saving a few days to explore it.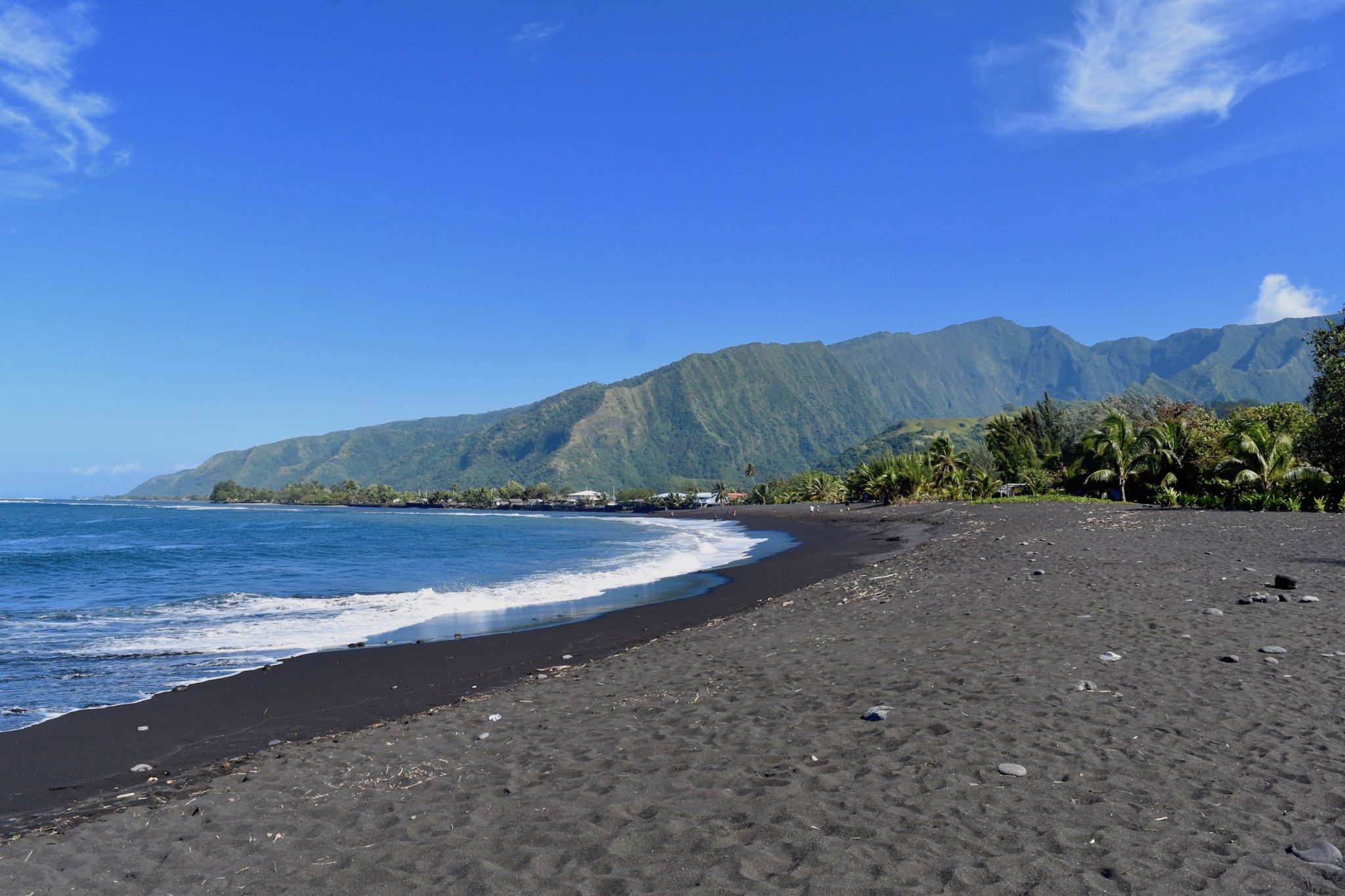 Things to Do in Tahiti
Go surfing – surf pros can head to the famed surf break Teahupo'o, but it's definitely not for beginners. Located in a village of the same name, the huge wave plays host to a WSL competition each year and the world's best surfers take on the reef break. If you want to get up close to the wave without damaging yourself, you can head out on a boat with one of the locals or take a tour for a closer look. There are lots of other great surf breaks in Tahiti, including Papeno'o, Taharuu, Ta'apuna and Vairao.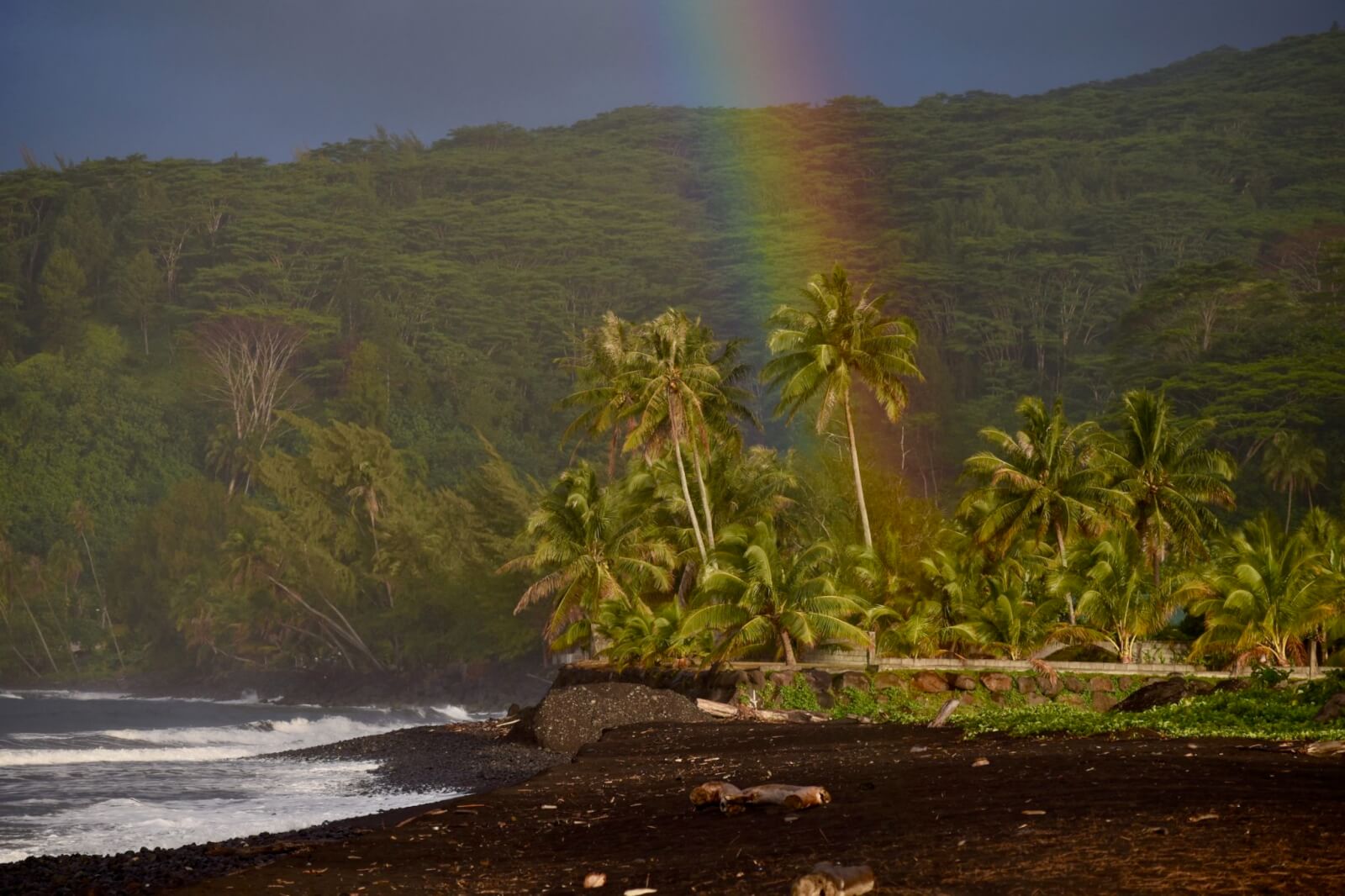 Go fishing – there are plenty of fishing charters that head out from the marina near Pape'ete. You may catch Bonito, Blue Marlin, Mahi Mahi, Sailfish, Striped Marlin, Tuna and Wahoo on your epic offshore adventure.
Hire a car and drive around the island – Tahiti is much larger than the other islands in French Polynesia and there is plenty to see. Don't miss Faarumai Waterfall, Belvedere de Taravao (a lookout) and Maui Plage (the best beach on the island).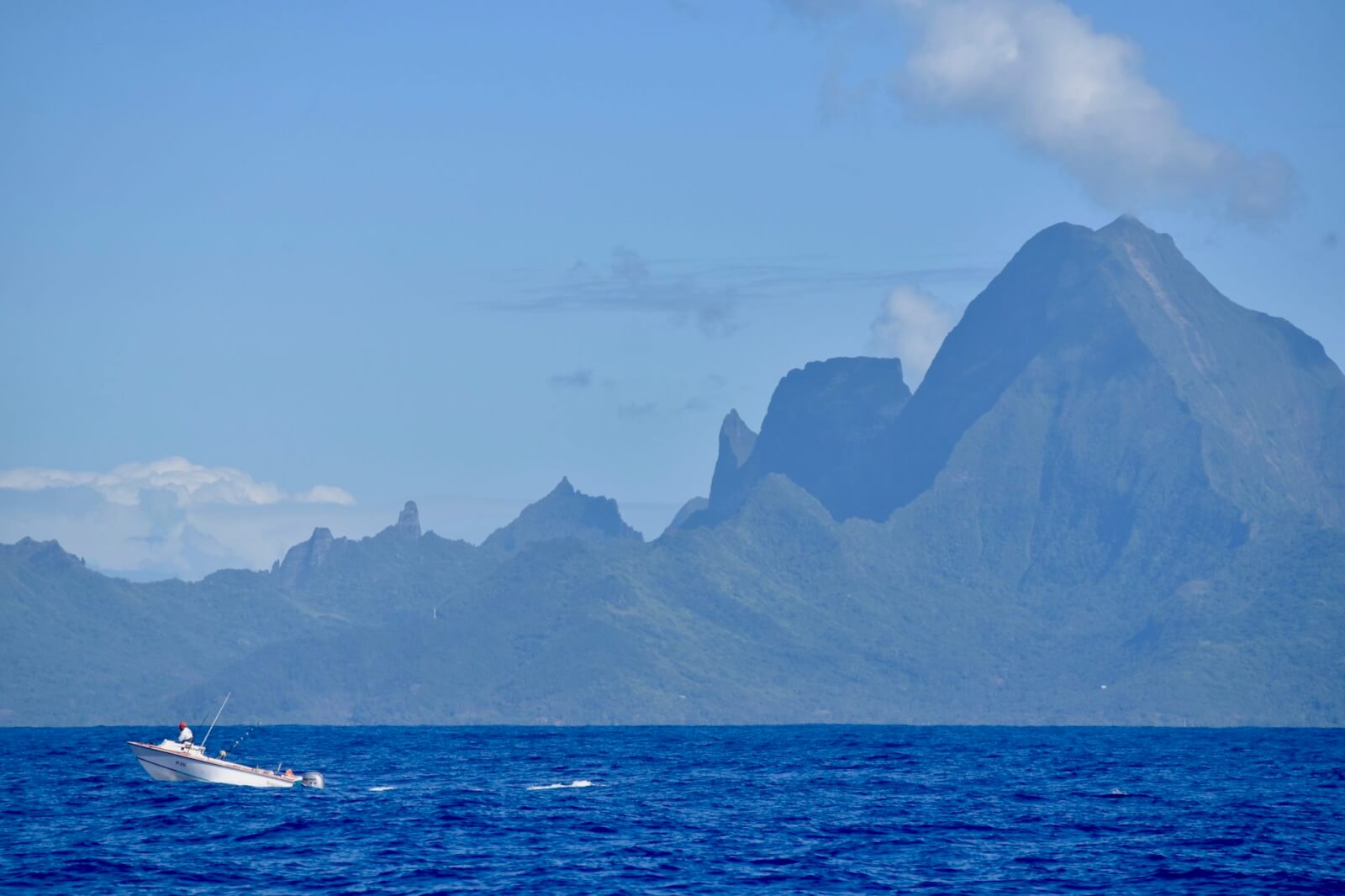 Take a whale swim tour – Humpback whales migrate to the warm water around Tahiti each year and there are a number of boats that offer whale watching and whale swimming tours where you can get a closer look at the majestic mammals.
Where to Stay in Tahiti
Alternative Islands in French Polynesia
Taha'a (instead of Huahine)
Taha'a is a beautiful relaxed island, famous for vanilla and black pearls. While here make sure you visit one of the pearl farms to see how the pearls are cultivated, and take a tour of a vanilla farm and purchase some vanilla products. There is excellent snorkelling on Taha'a too, in particular at Motu Tautau off the west coast – which can only be reached by boat. We stayed here at Le Taha'a Island Resort & Spa, a gorgeous luxury resort, with easy access to the snorkelling.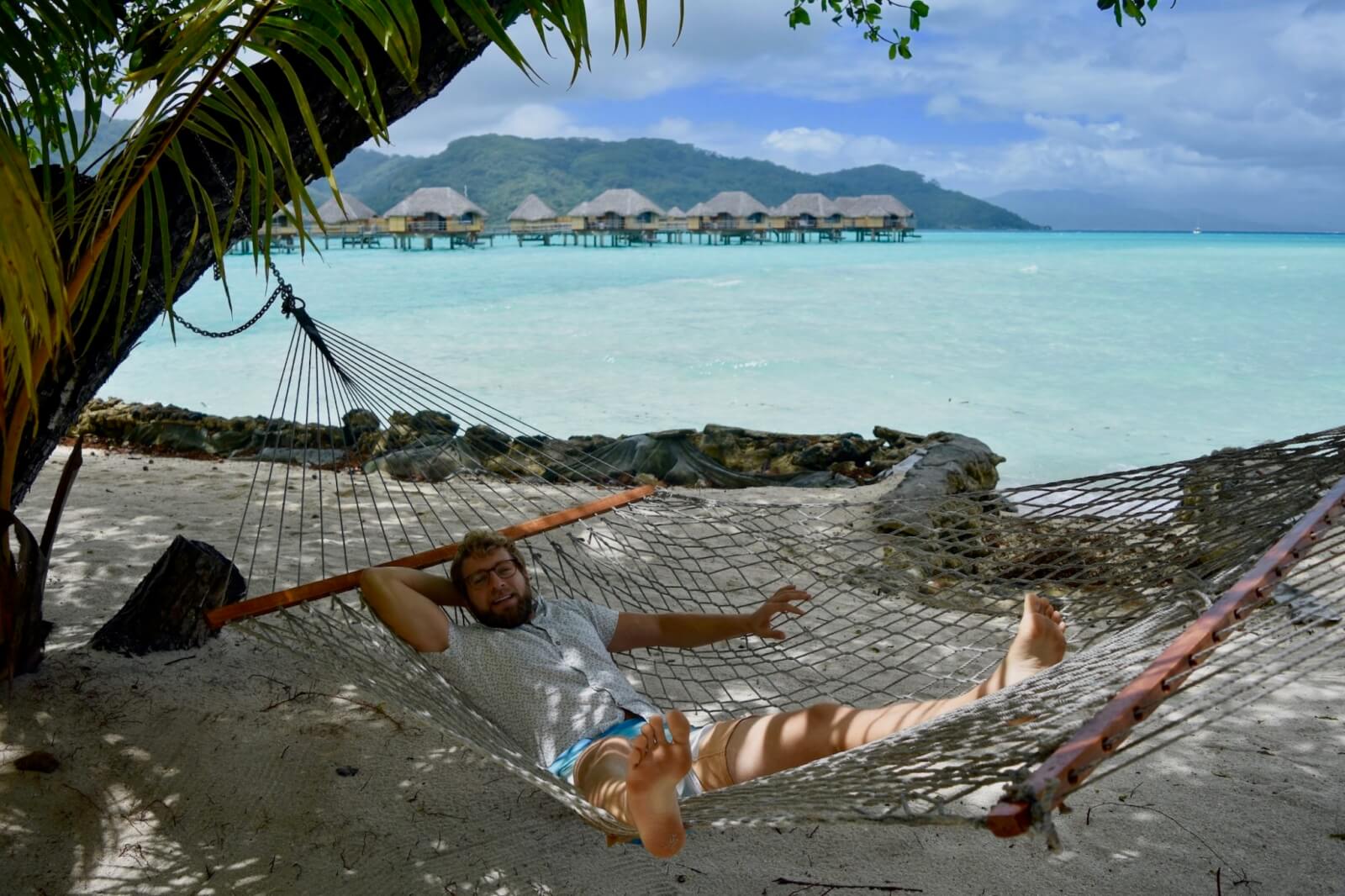 Maupiti (instead of Bora Bora)
The tiny island of Maupiti is known as Bora Bora's little sister and equals the famous island in beauty. However, Maupiti is much smaller – only about 9km in circumference – and easily explored on foot or by bicycle. You won't find any resorts here – Maupiti is the place to come for locally run pensions.
Fakarava or Tikehau (instead of Rangiroa)
These two atolls are located close to Rangiroa and both offer incredible diving. Fakarava has the second largest lagoon in the Tuamotu Atolls, which has been designated by UNESCO as a Biosphere Reserve. Tikeahau is a quieter island famous for pink coral beaches and you really do feel like you're in a tropical paradise on this island.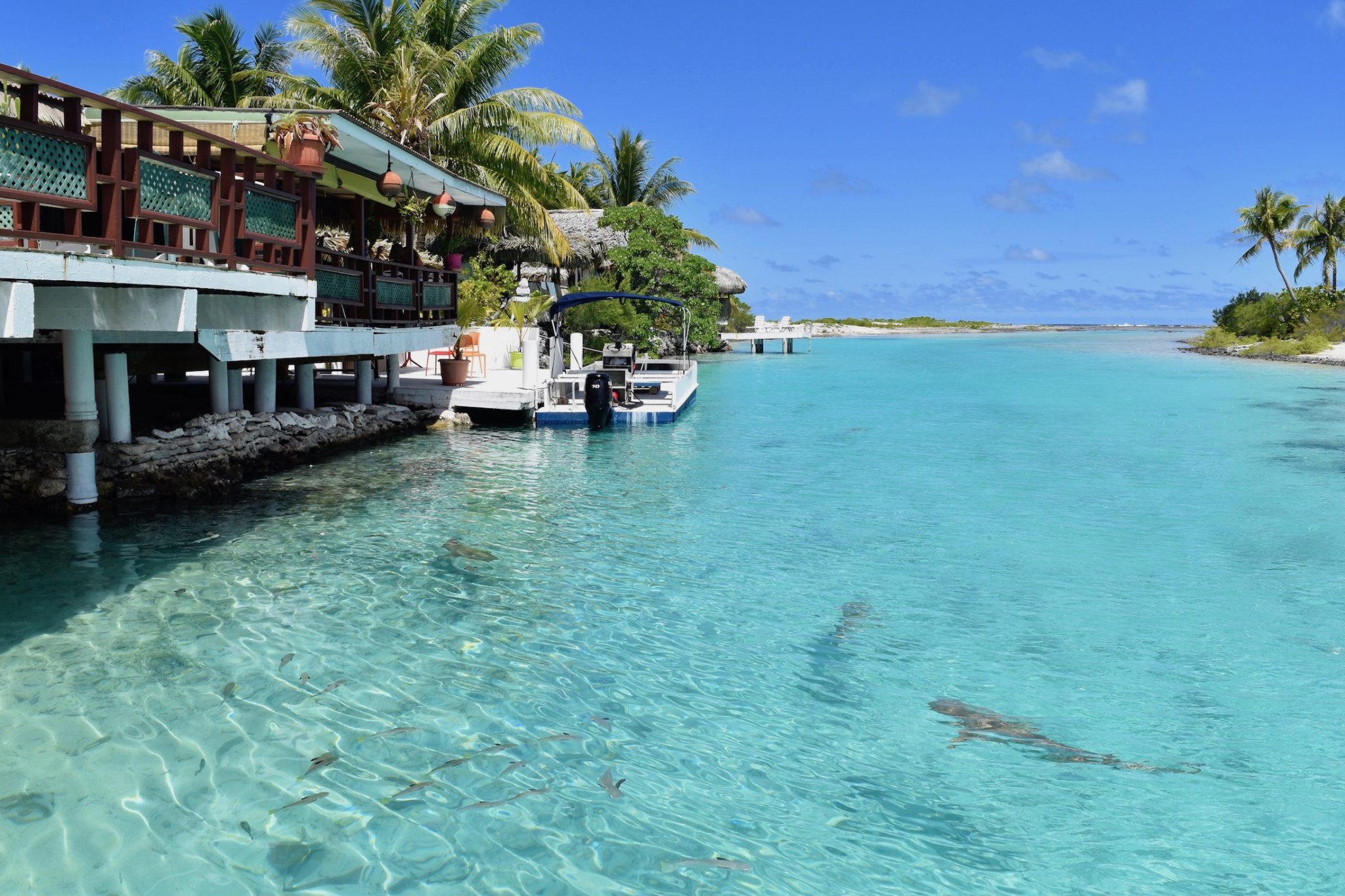 We stayed at Relais Royale Tikehau, an upscale pension run by a lovely group of ladies. Breakfast and dinner are included and you can watch the sharks swim below as you eat! If you're looking for luxury try Tikehau Pearl Beach Resort which has overwater bungalows.
The South Pacific
If you have more than two weeks, I recommend adding a few more islands to this itinerary, or you could explore some of the other islands in the South Pacific, as we did, such as the Cook Islands, Samoa and Fiji. Find out more about island hopping in the South Pacific here.
FAQs
Have you been to French Polynesia? We'd love to hear about your favourite places in the comments below.