I always dreamed of travelling the South Pacific and last year Enrico and I got that chance, travelling to 3 countries over 2 months. We visited 6 islands in French Polynesia, and if I had to choose a favourite, I think it would be Rangiroa. It's such a magical place. Not only is there world-class diving, but also beautiful untouched beaches, wonderful people and even a coral winery. What more could you ask for!?
Disclosure: This article contains affiliate links. This means that if you click a link and purchase something I've recommended I may earn a small commission. This does not affect the price you pay but helps me to run this site. You can read my full affiliate disclosure here.
Rangiroa Diving & Travel Guide
Rangiroa is part of the Tuamotu Archipelago, a chain of around 80 islands and one of five island groups in French Polynesia. It is a huge atoll, the largest of the Tuamotu islands, and one of the largest in the world, but only has around 2,500 inhabitants.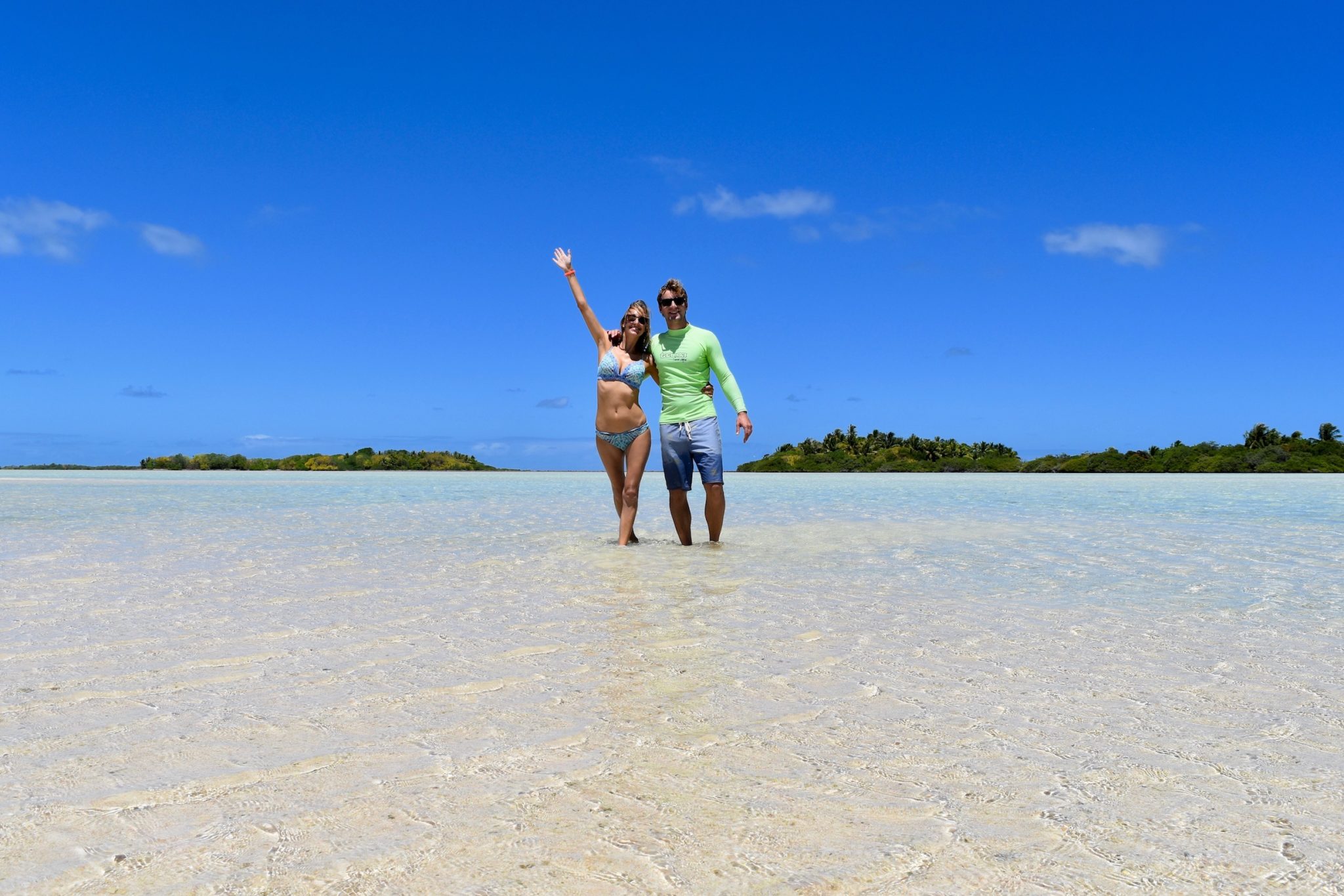 Rangiroa Diving
Diving is the main attraction in Rangiroa as it has some incredible dive sites. The best known and most popular of these is the Tiputa Pass, considered some of the best diving in the world, and this is where the majority of dives take place. You can also dive the Avatoru Pass and The Wall (on the other side of the lagoon).
Tiputa Pass
One of the reasons the Tiputa Pass is so famous is because of the huge variety of pelagics. You're likely to see grey reef sharks, manta rays, leopard rays, white tip reef sharks, blacktip reef sharks, lemon sharks and even great hammerhead sharks. If you're an advanced diver there are a couple of deep dives where you've got a great chance of seeing great hammerheads and even tiger sharks. In addition, there are barracudas, tuna, trevallies, napoleon grouper, triggerfish and dolphins. Rangiroa is all about the 'big stuff'.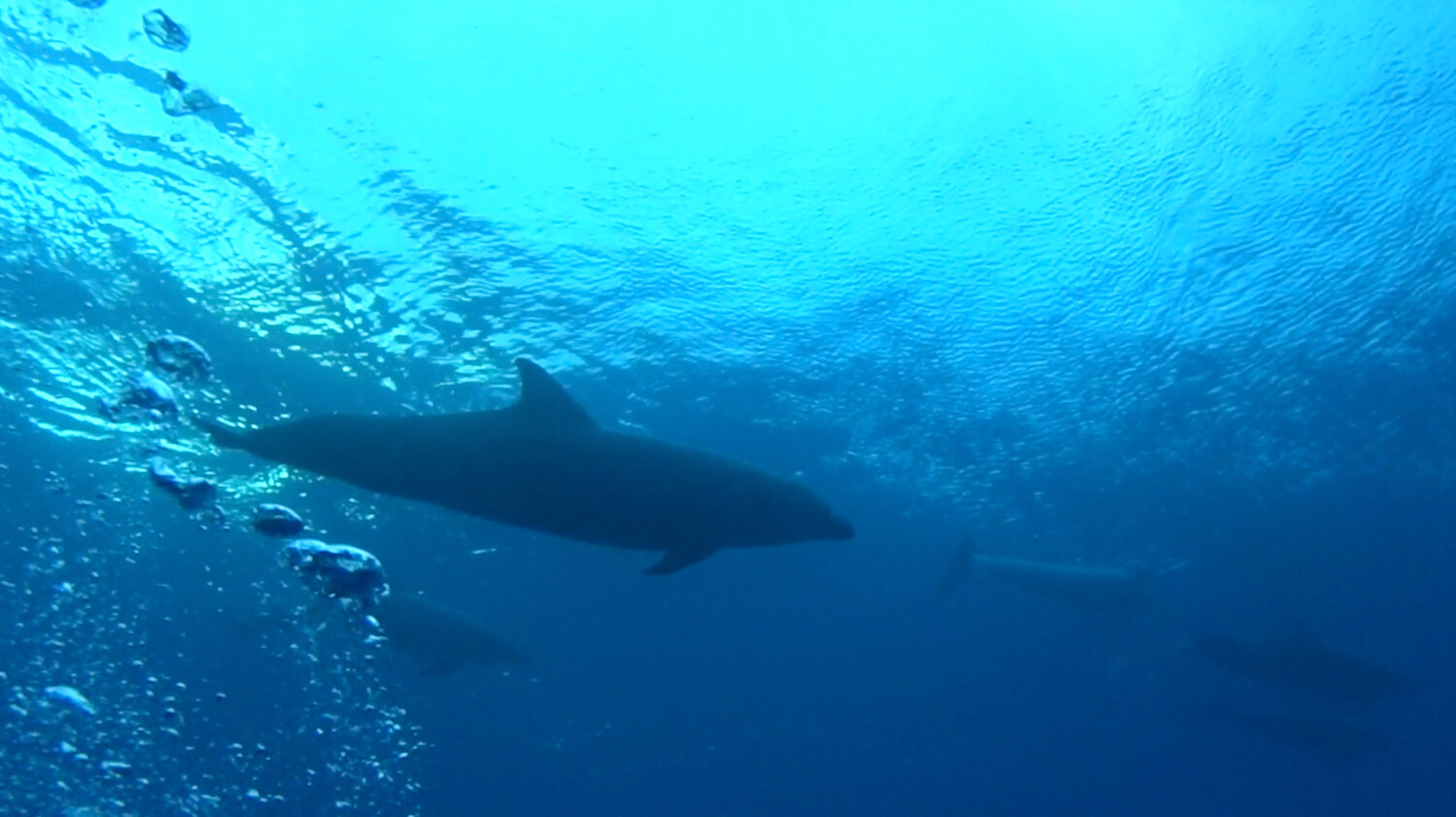 It's not just about what you see in the Tiputa Pass, it's also the volume. Seeing one shark is exciting, seeing 100 is mind-blowing.
You'll most likely be doing a drift dive in the pass, depending on tides and conditions. It's pretty exhilarating as the currents propel you through the channel.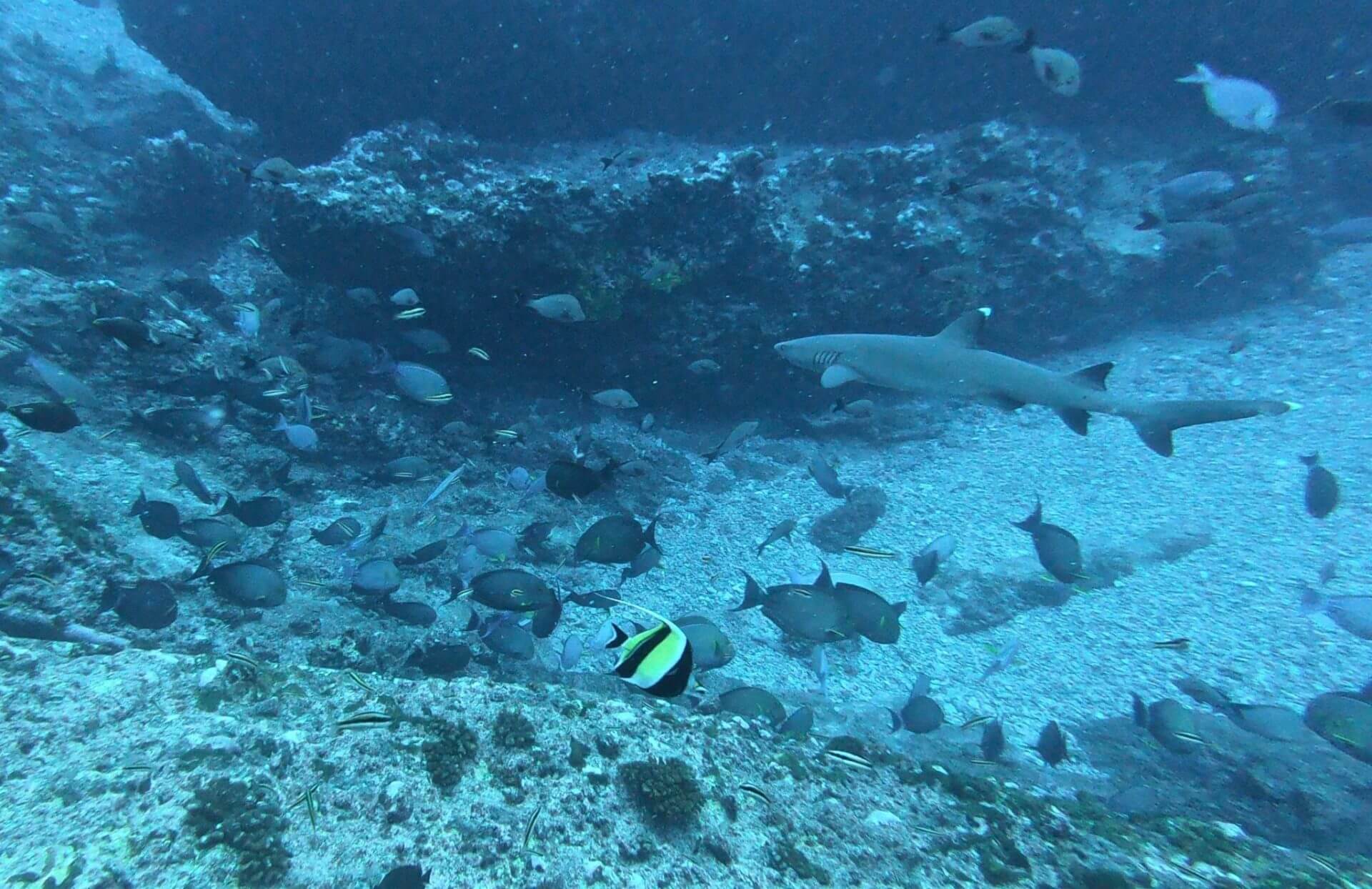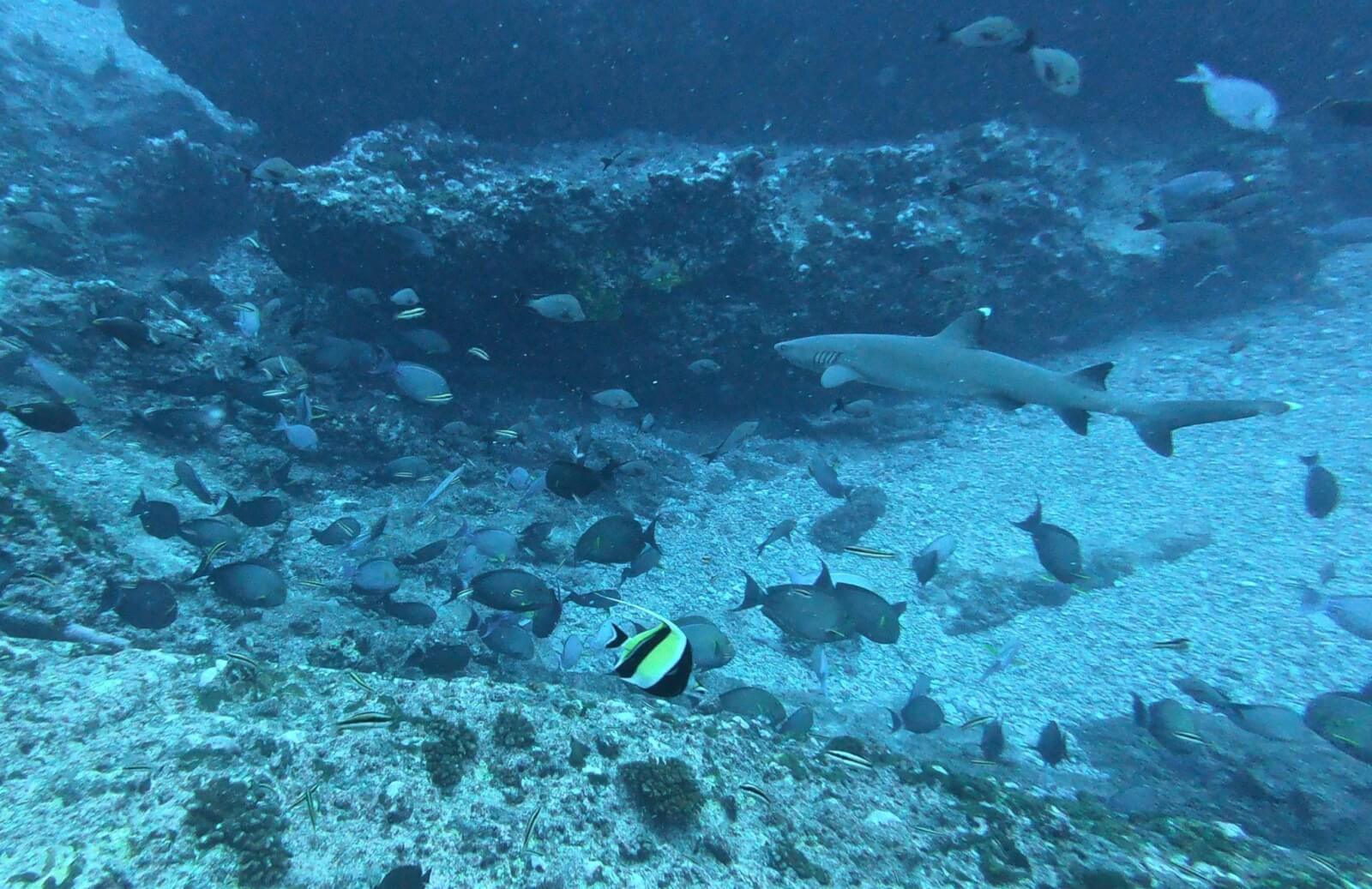 Something I loved about diving in the Tiputa Pass is that it's so accessible. The pass is located between the two main motu's (sand islands) and the Ohotu Wharf and Tiputa Village. – It was a few minutes walk from our accommodation – so we would often walk there at sunset and watch the dolphins playing. From most of the dive shops, it's a short 10-minute boat road from inside the lagoon, through the pass and out to the ocean. And if you're doing a dive starting from inside the lagoon, then it's even shorter. I get terrible seasickness; so not having to spend an hour on a boat in rough seas to get to a dive site is a dream for me.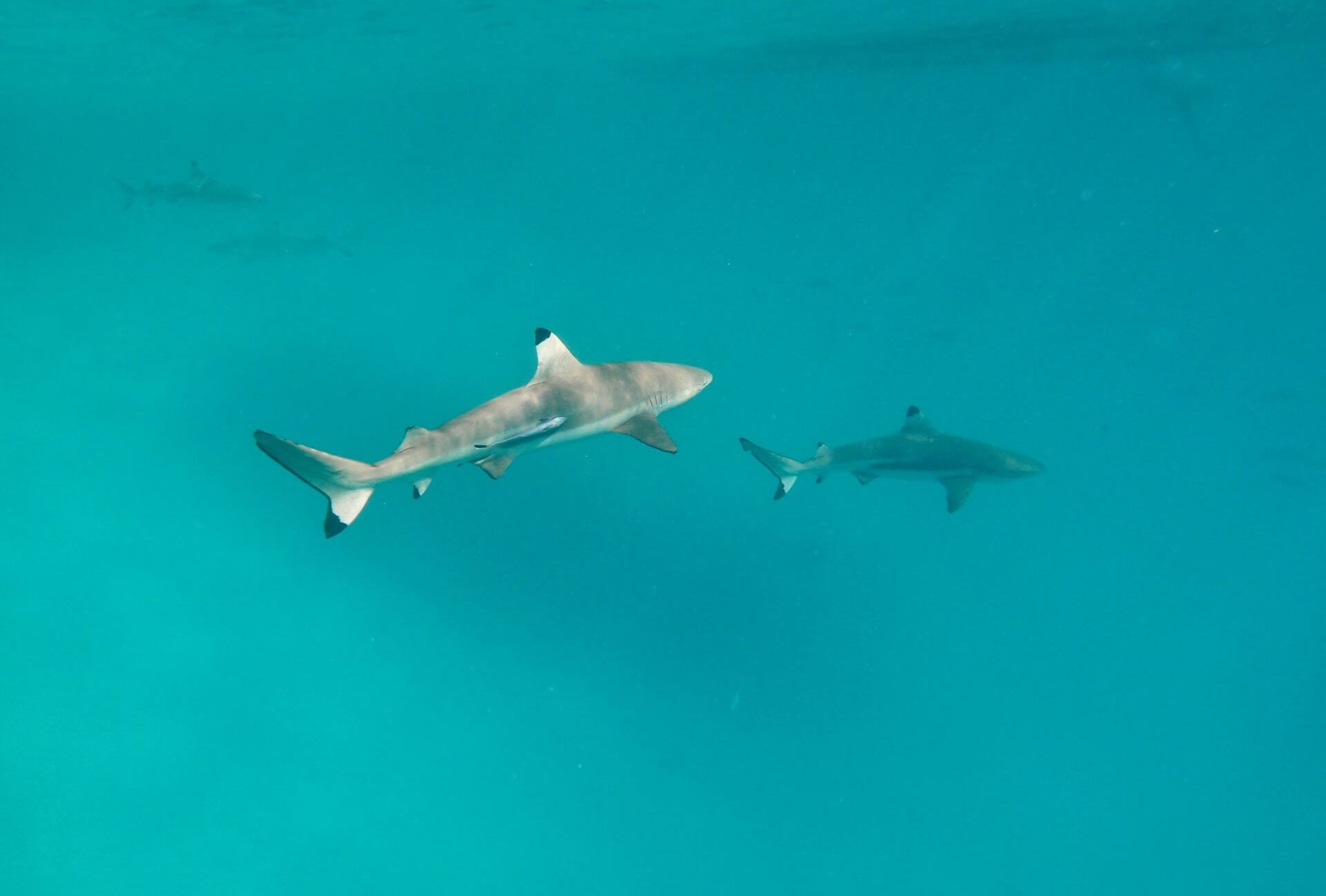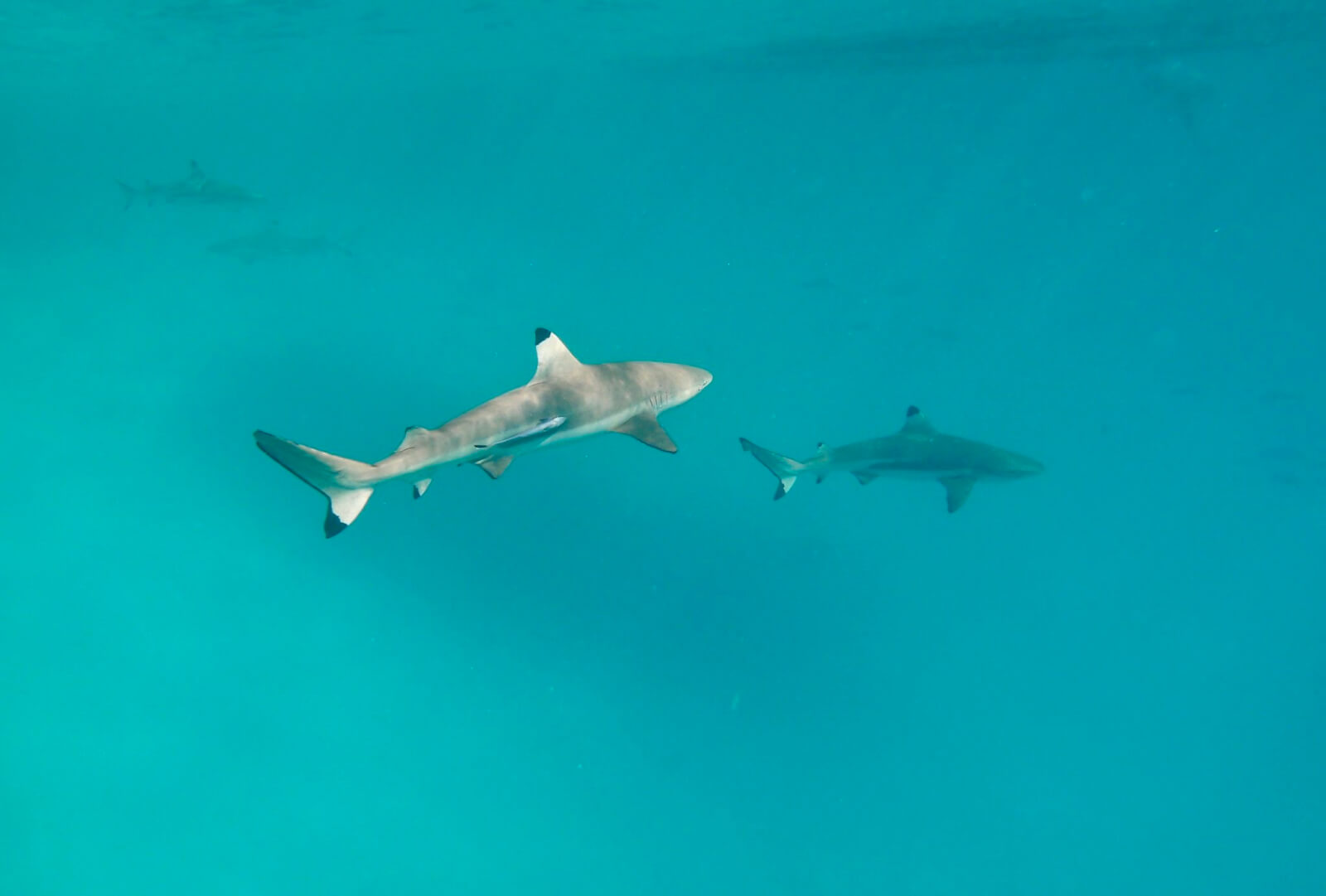 Read our two week French Polynesia itinerary
Avatoru Pass
You can dive the Avatoru Pass on both incoming and outgoing tides, though incoming is usually only for experienced divers. There is a good chance of seeing manta rays and silvertip reef sharks. Most dive companies go to the pass once or twice a week.
Dive Companies
There are a number of well-respected companies in Rangiroa. We dived with Top Dive and I can thoroughly recommend them. Dive safety is always important, but even more so in the remote Tuamotus. The nearest hyperbaric chamber is a 75-minute flight away in Tahiti, so you want to make sure you choose a company that takes safety seriously. It's usual to dive with Nitrox, because of the remote location, as there is less chance of decompression sickness for regular dives.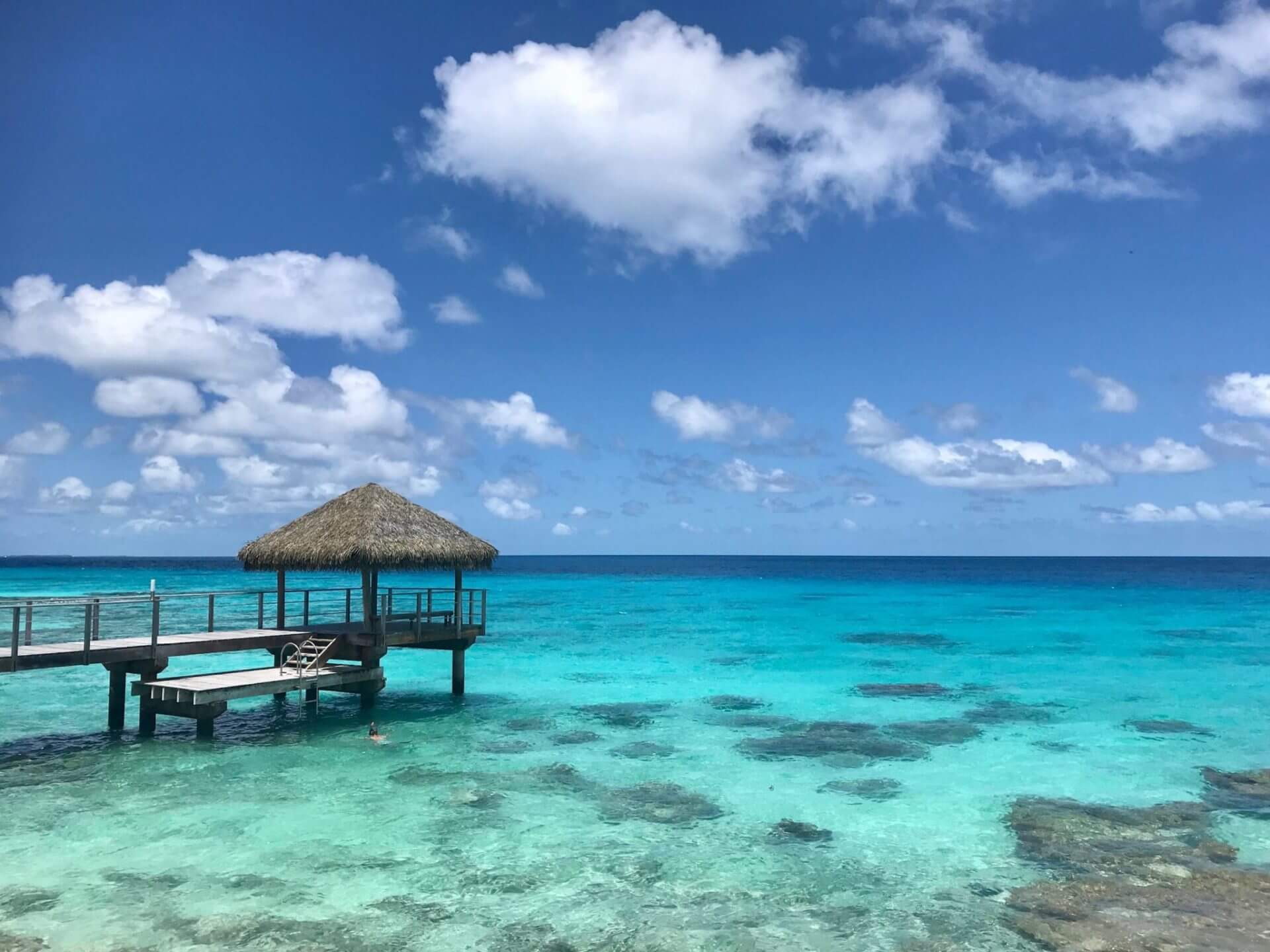 Things to Do in Rangiroa
There are plenty of activities in Rangiroa, and we easily filled 5 days on the atoll.
Blue Lagoon Cruise
I would 100% recommend taking a Blue Lagoon Cruise. The blue lagoon is probably the most beautiful place I have ever been to. It's just stunning. Book this as soon as you arrive, and for early in your stay on Rangiroa as these trips often get cancelled due to bad weather. You hop aboard a boat in Avatoru and head across the lagoon, pausing at Bird Island to admire the vast number and variety of birds. The journey takes about an hour and can be a little choppy, so worth taking seasickness tablets if you're prone to feeling unwell.
You arrive at what can only be described as paradise. Palm-fringed sandy islands surrounding a small lagoon, which in many places is less than half a metre in depth. We waded to shore from our boat, enjoyed a delicious Polynesian BBQ and then snorkelled in the deeper areas of the lagoon.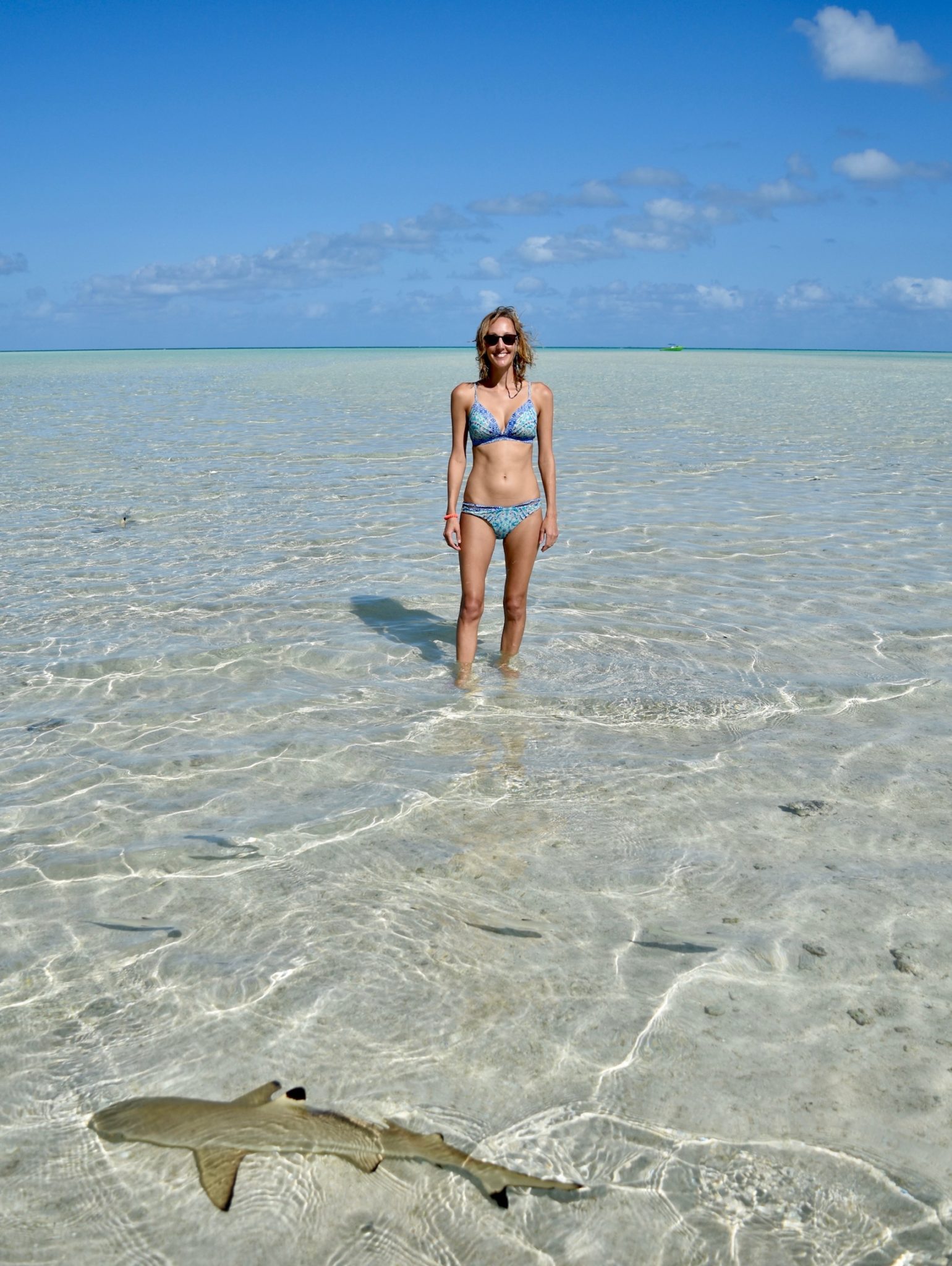 You'll see plenty of blacktip reef sharks in the lagoon, many are tiny and come right up to the beach. Don't worry – they tend to keep their distance and aren't interested in humans.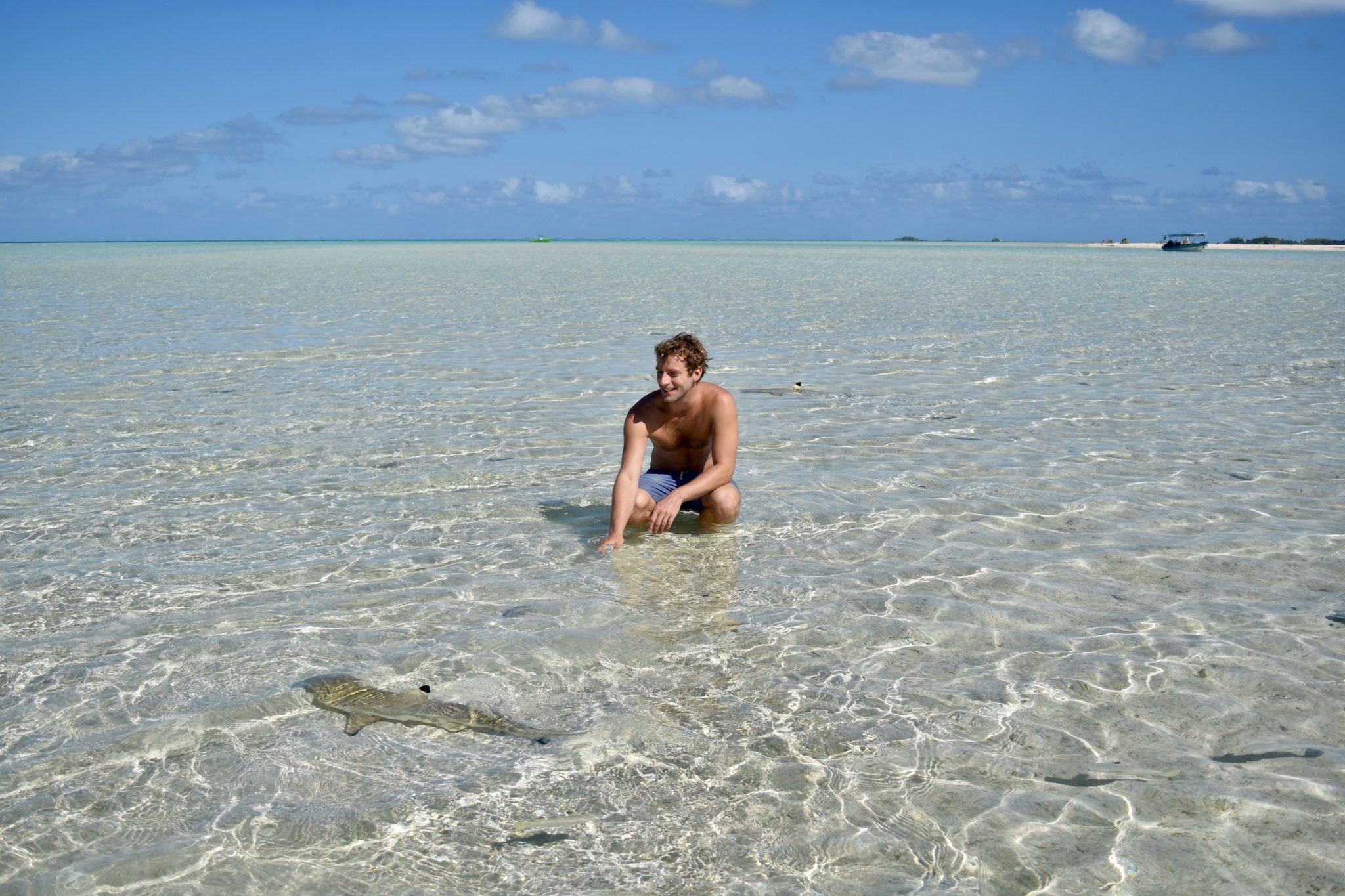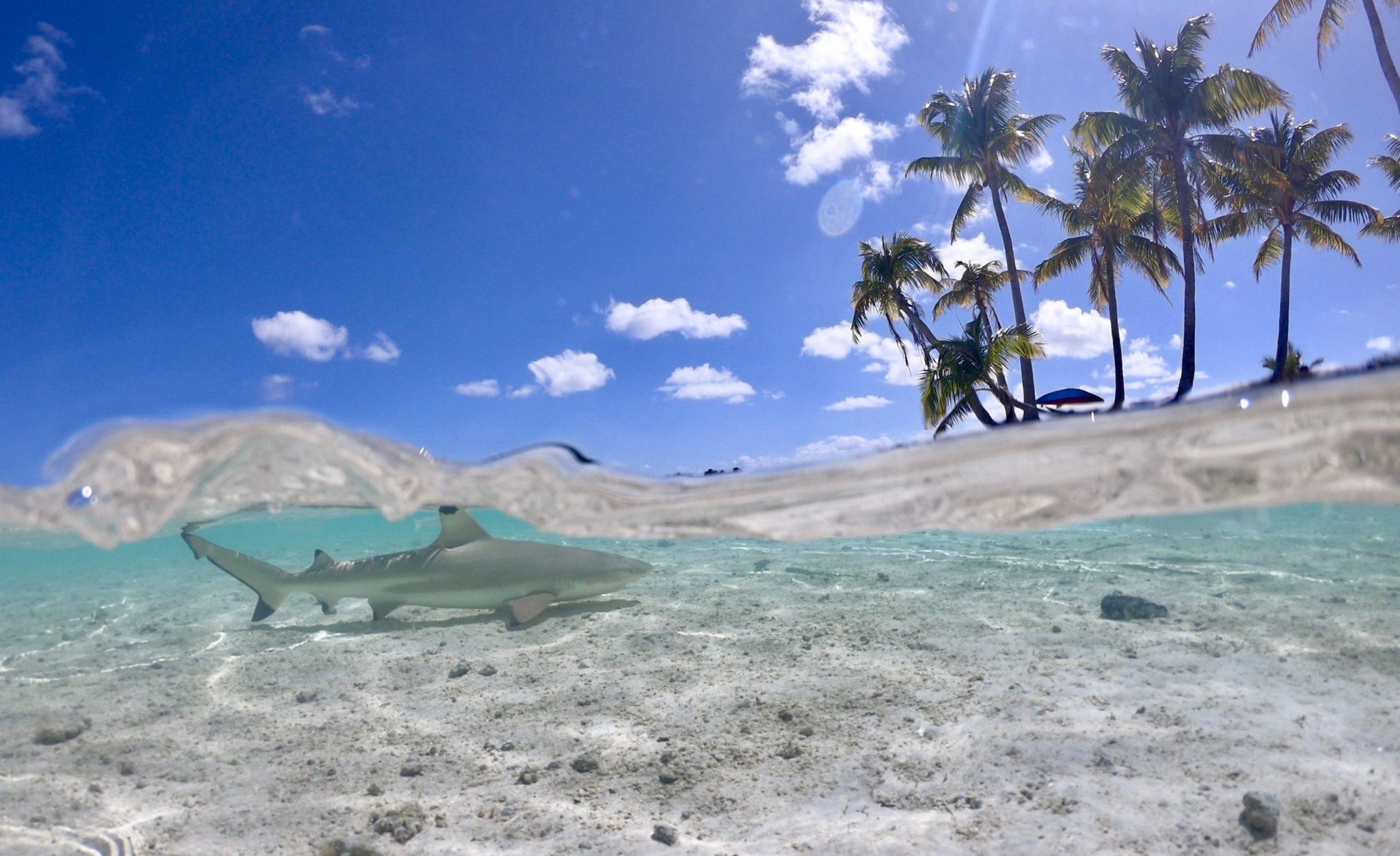 On the way back to Avatoru, the boat stops again, at a shark nursery where you can swim with larger black tips and even lemon sharks. Before visiting French Polynesia I was always worried about sharks, especially when diving, but swimming and seeing so many in Rangiroa and the other Polynesian islands completely changed my perception. They are so beautiful and peaceful – it was a great experience to swim amongst them. (Although don't get me wrong I'll still be terrified if I saw a great white in Bondi!).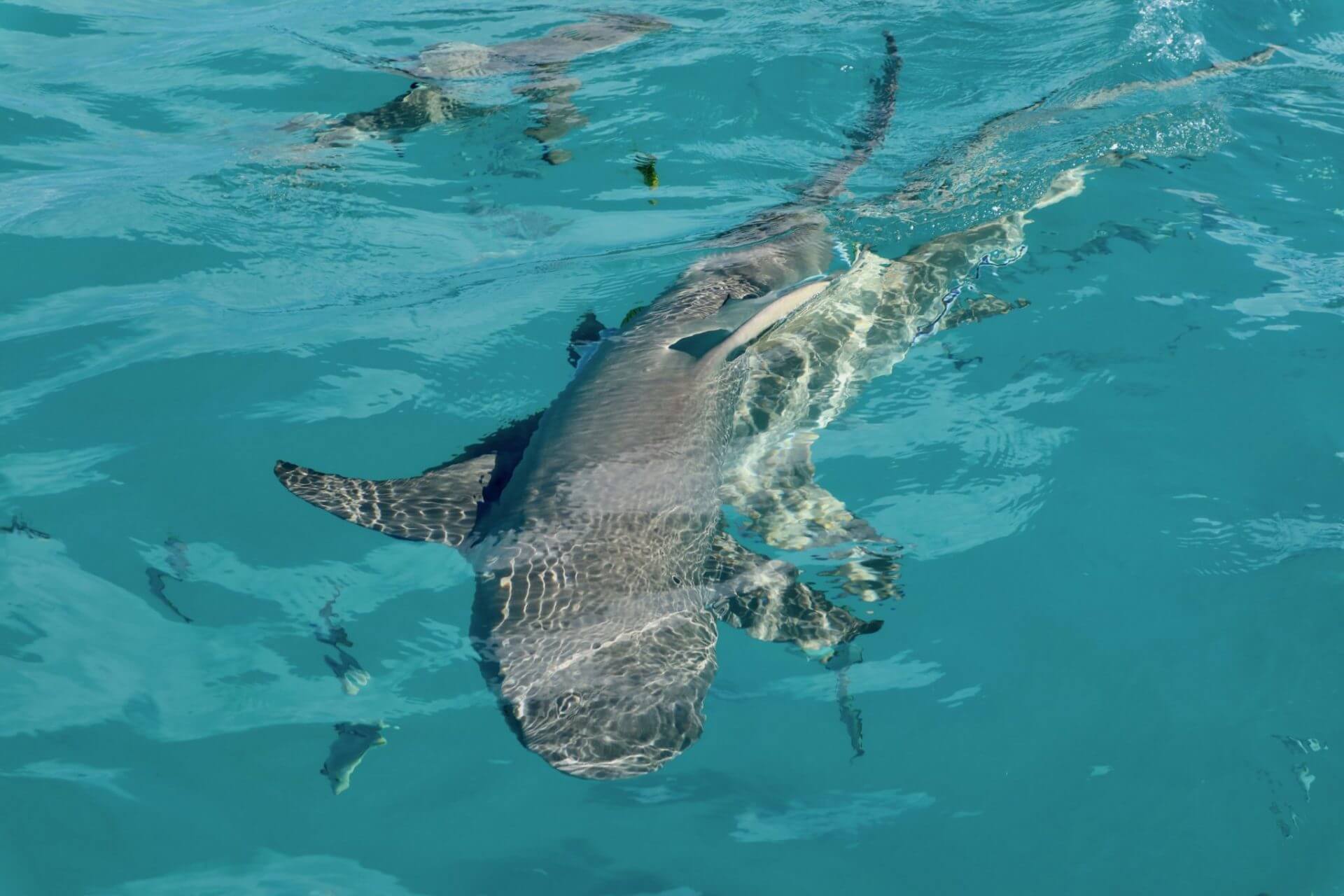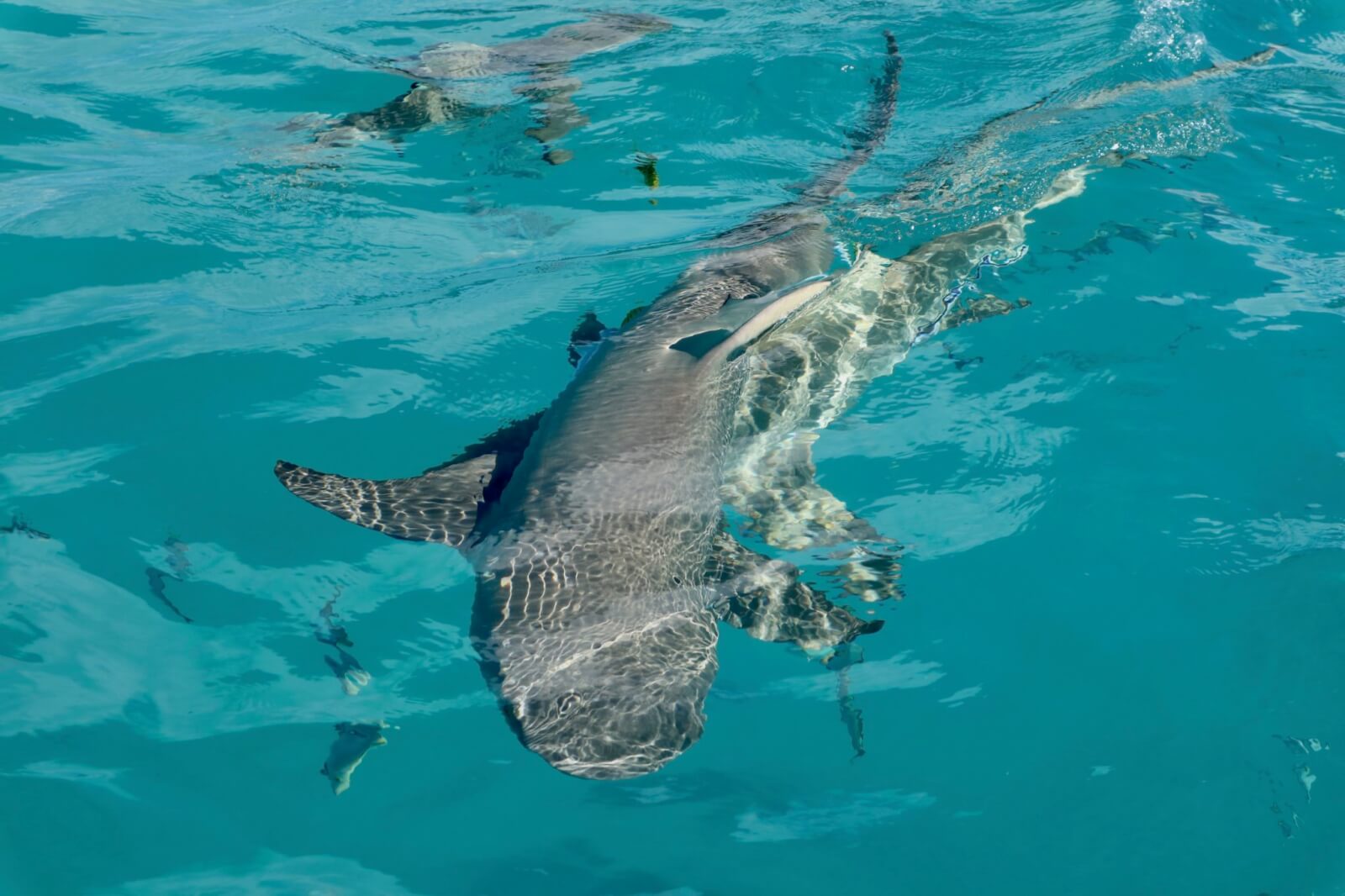 The only part of the tour I wasn't totally sure about was after we got back on the boat – the guys threw fish into the water for the sharks to eat. At this point, the sharks became much more excitable while feeding. I couldn't help feeling that it was encouraging sharks to associate humans with food, with us having just been in the water with them. However, there hasn't been a fatal shark attack in French Polynesia since 1834 so I will leave the judgment to the experts.
Visit a Pearl Farm
The islands of Tahiti are the largest producer of black pearls in the world, and Rangiroa is home to a number of farms and the world's only black pearl school. Make sure you visit Gauguin's Pearl, one of the biggest producers on the island and a great place to learn the process of cultivating black pearls. Guided tours are free and there is also the opportunity to buy pearls at their shop (which of course I did!).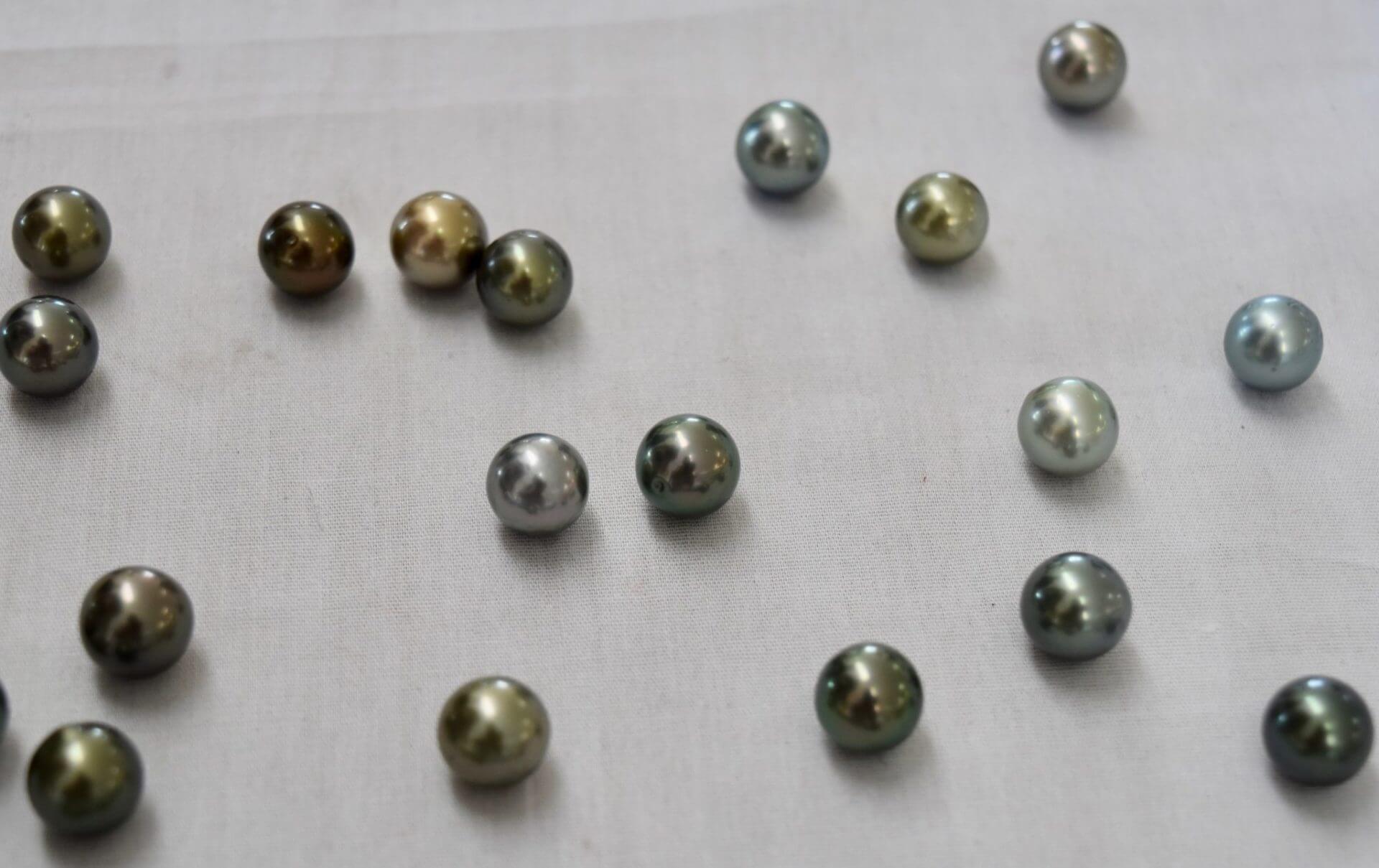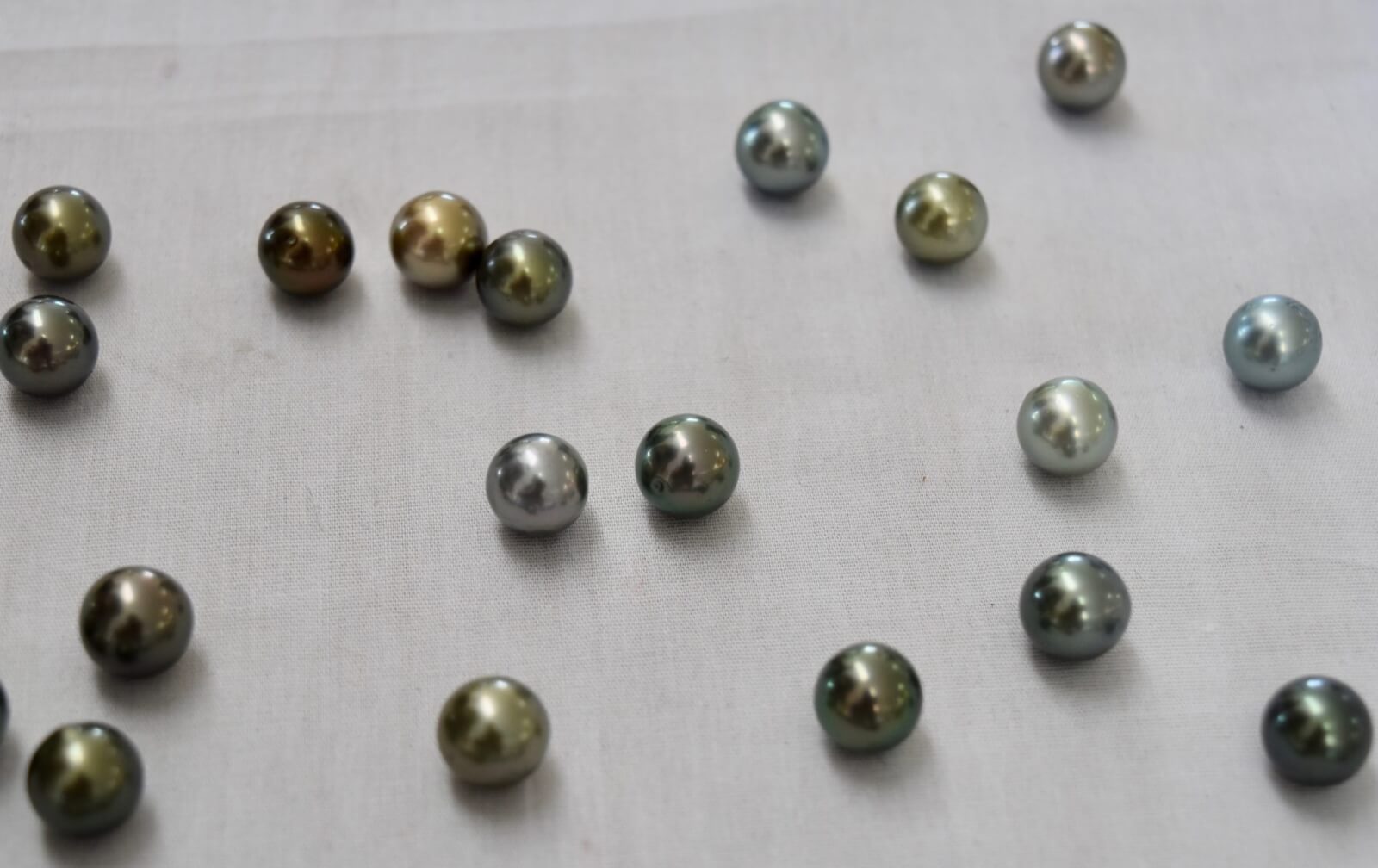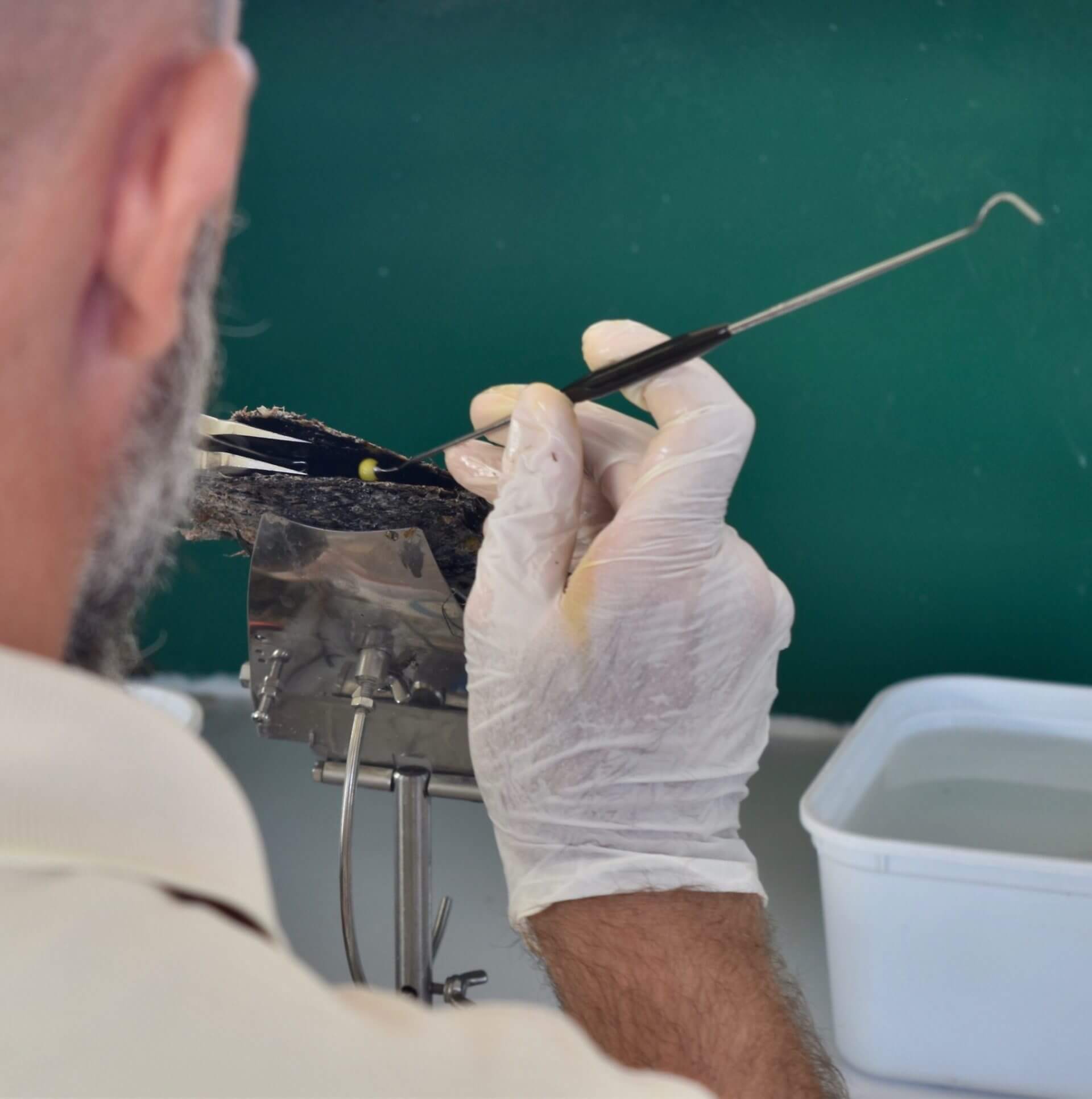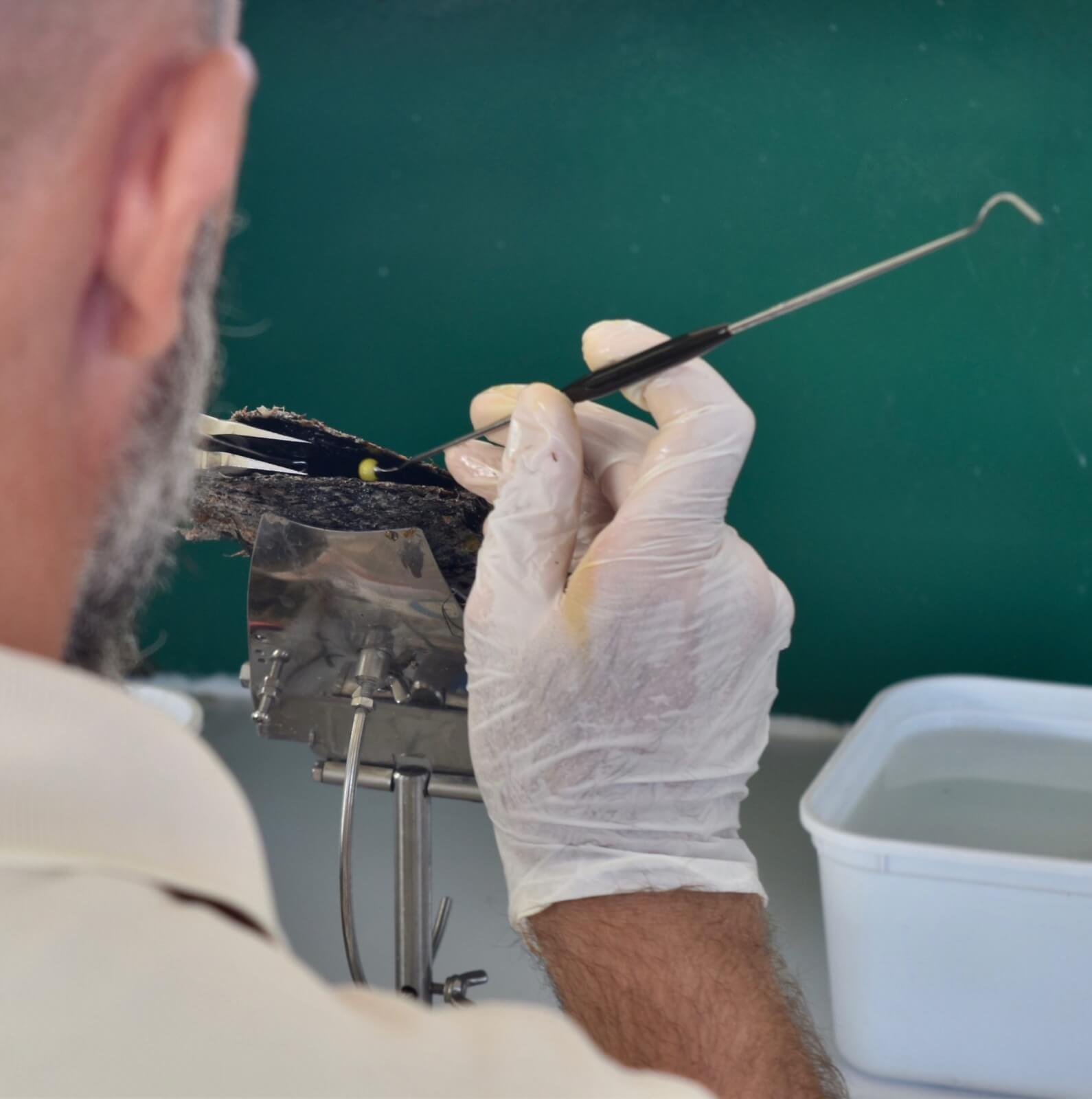 Visit a Coral Winery
Rangiroa is home to the world's only coral atoll winery, a vineyard planted on a palm-fringed motu about 10 minutes by boat from Avatoru. It grows two types of grapes, the Carignan and Muscat Hamburg, making four wines; coral white wine, dry white, sweet white and rosé. It's not possible to visit the vines, but you can visit the cellar where the wine is made in Avatoru village. A bus collects you from your hotel/pension around 5pm and takes you to the cellar, where you can learn about wine production and try the wines. (Note – most of the presentation is in French). There is also the option to try a locally made rum – Mana'o'. The price of the tour is 42 euros. However, if you're visiting Taha'a it's possible to try both the wines and rum for free at Tapu'amu – so that could be a good option if you are on a budget.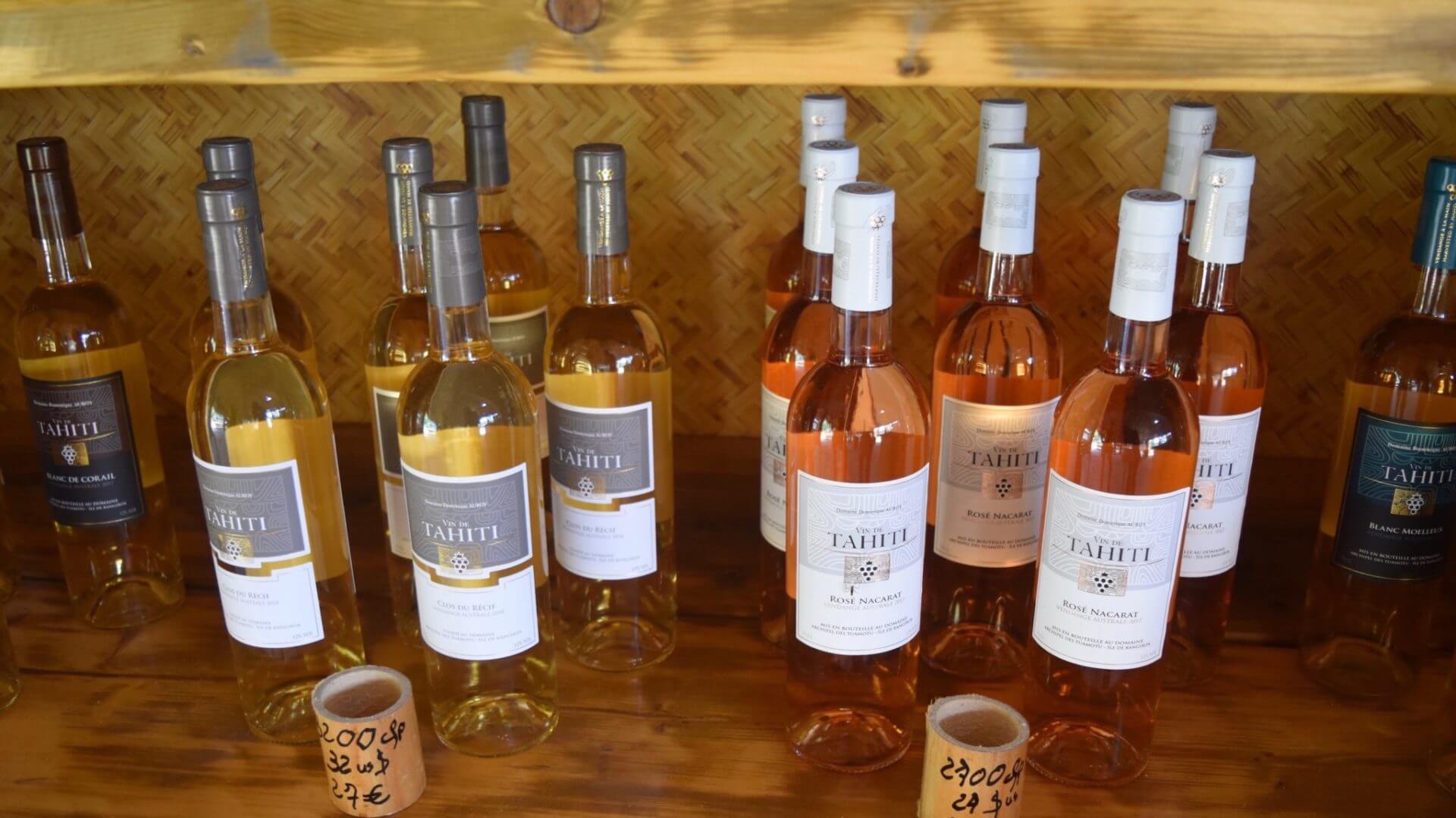 Cycle Around the Island
Spend an afternoon cycling around the main motu, from the Avatoru Pass to the Tiputa Pass. Stop along the 10km route to snorkel, grab something to eat at one of the snack bars and check out the shops. If you haven't been already, it's also a good opportunity to visit Gauguin's Pearl.
Where to Stay in Rangiroa
We stayed in two different accommodations during our stay in Rangiroa.
Va'a i Te Moana
This is a lovely family-run pension with the option of small cottages or a dorm room. Cynthia who grew up on the island, and her Italian husband Andrea are excellent hosts and offer delicious meals if you decide to go half-board. It's a few minutes walk from the pension to the Tiputa Pass and there are free bikes to use if you wish to explore the island. On arrival, Andrea drove us around the town to show us the main sights and get our bearings, and when I asked about pearl cultivation in Rangiroa, they took us to the islands pearl school, where Cynthia's mother is the director. Would really recommend for a local experience in Rangiroa.
Double rooms at Va'a i Te Moana start from £141.50 (19000 CFP) including breakfast.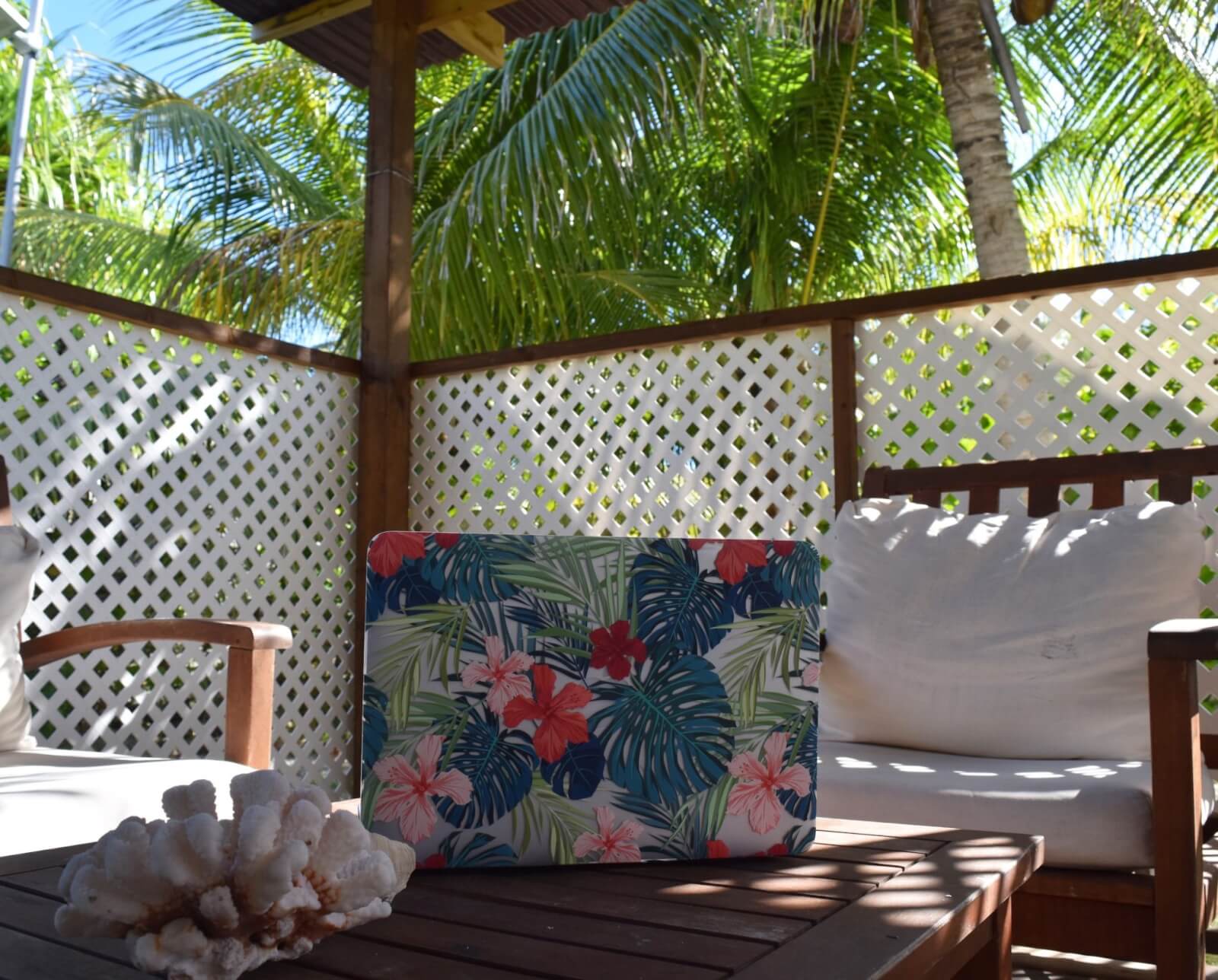 Hotel Kia Ora Resort & Spa
For luxury, book a stay at Hotel Kia Ora Resort & Spa. This beachfront property has overwater bungalows and beach villas. We stayed in a beautiful villa with its own private plunge pool. Top Dive has a shop on the property, so it's a good choice if you plan to dive a lot as the boat picks you up from the hotel jetty. The lagoon in front of the hotel is great for snorkelling and there are free kayaks and outrigger canoes to take out and explore.
A beach bungalow with a hot tub starts from £331 (44 460 CFP). American breakfast is £27.50 (3.706 CPF) per person per day.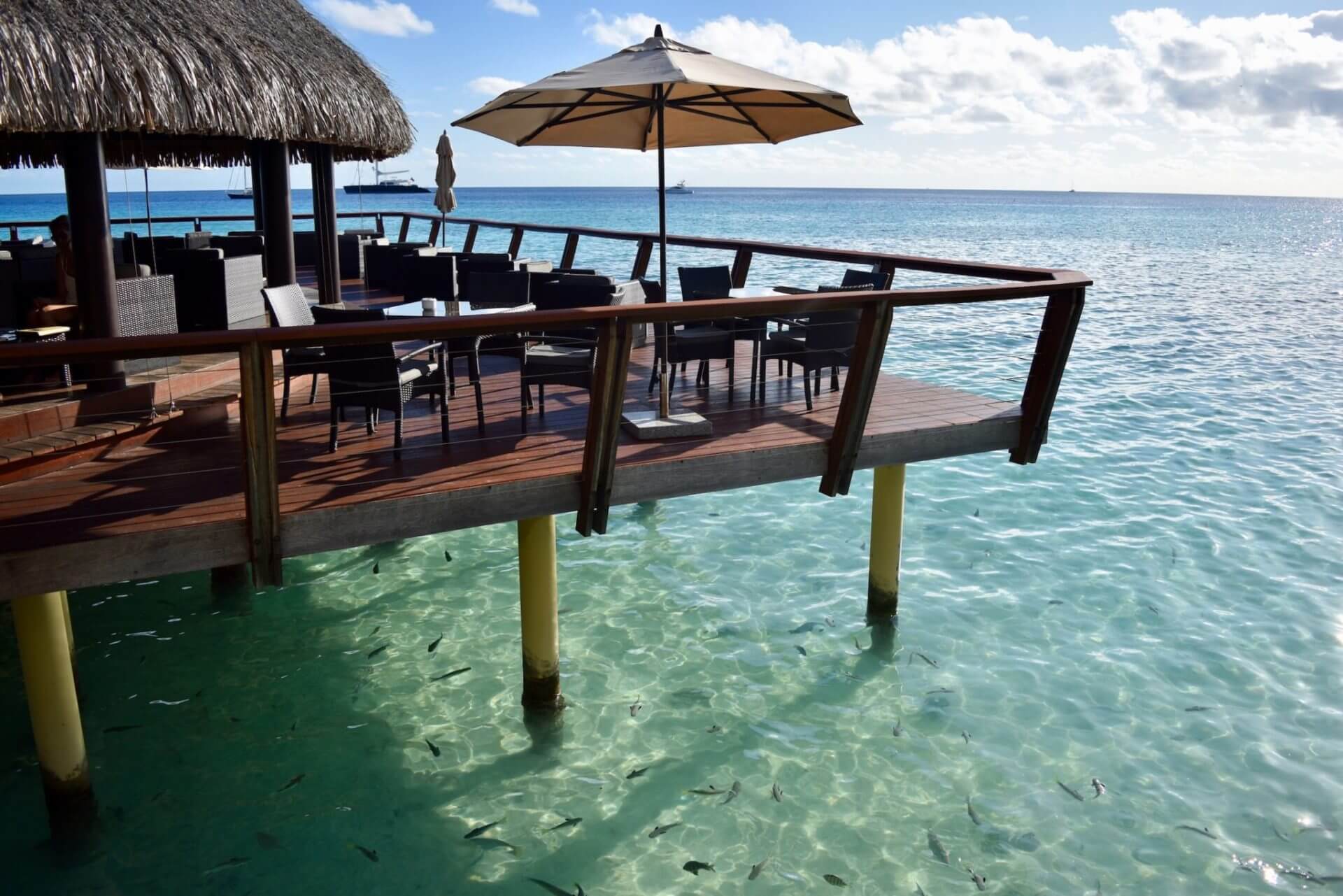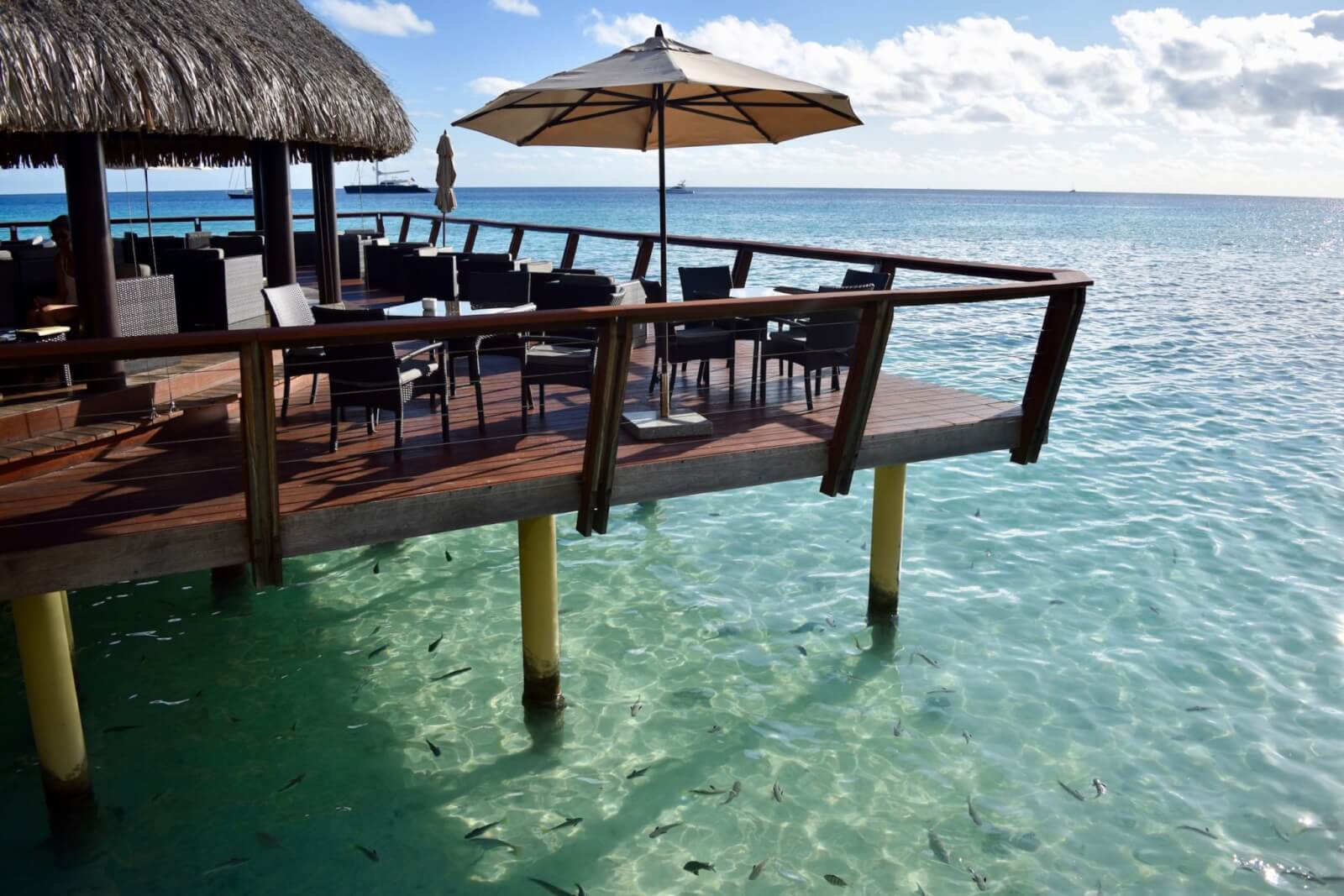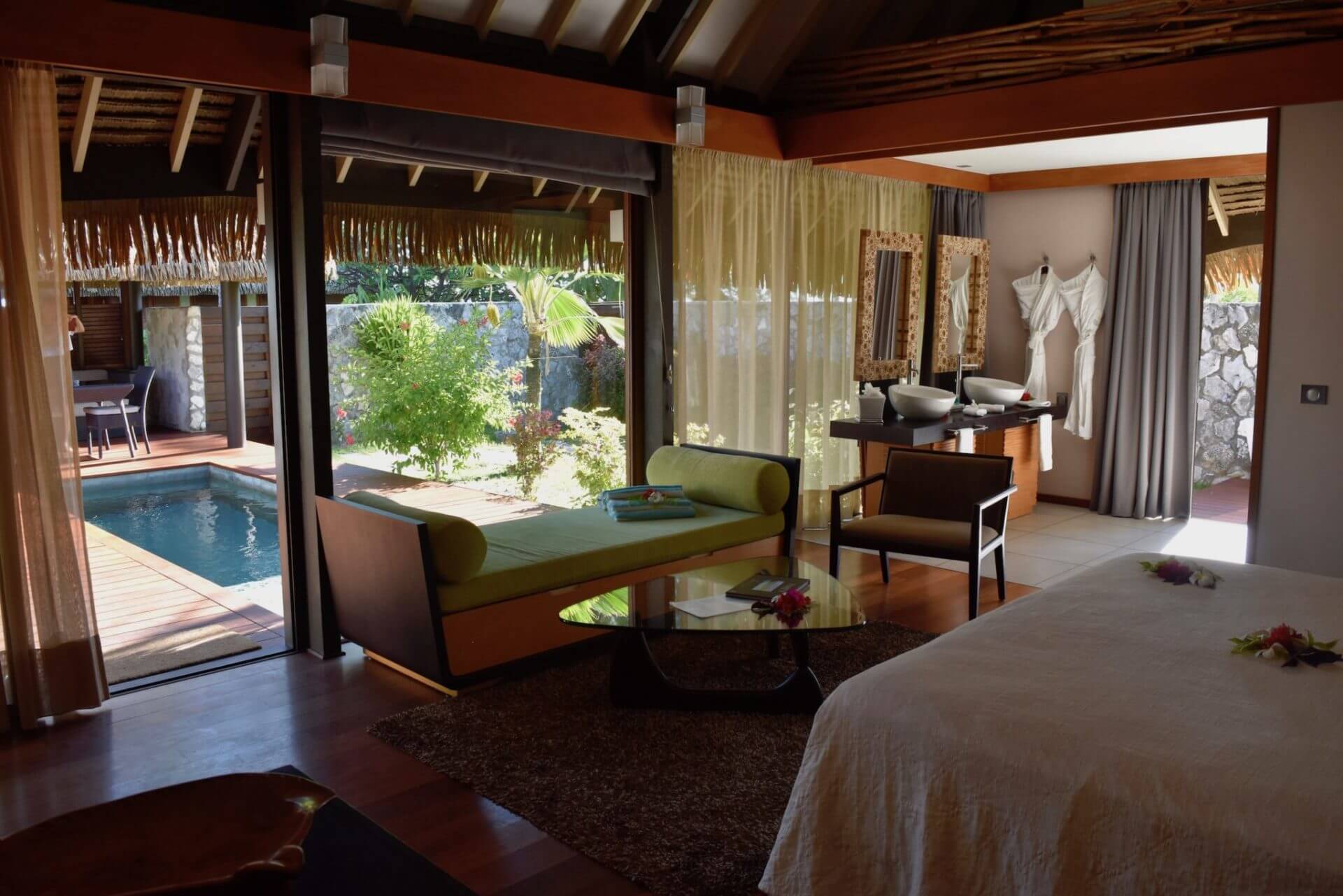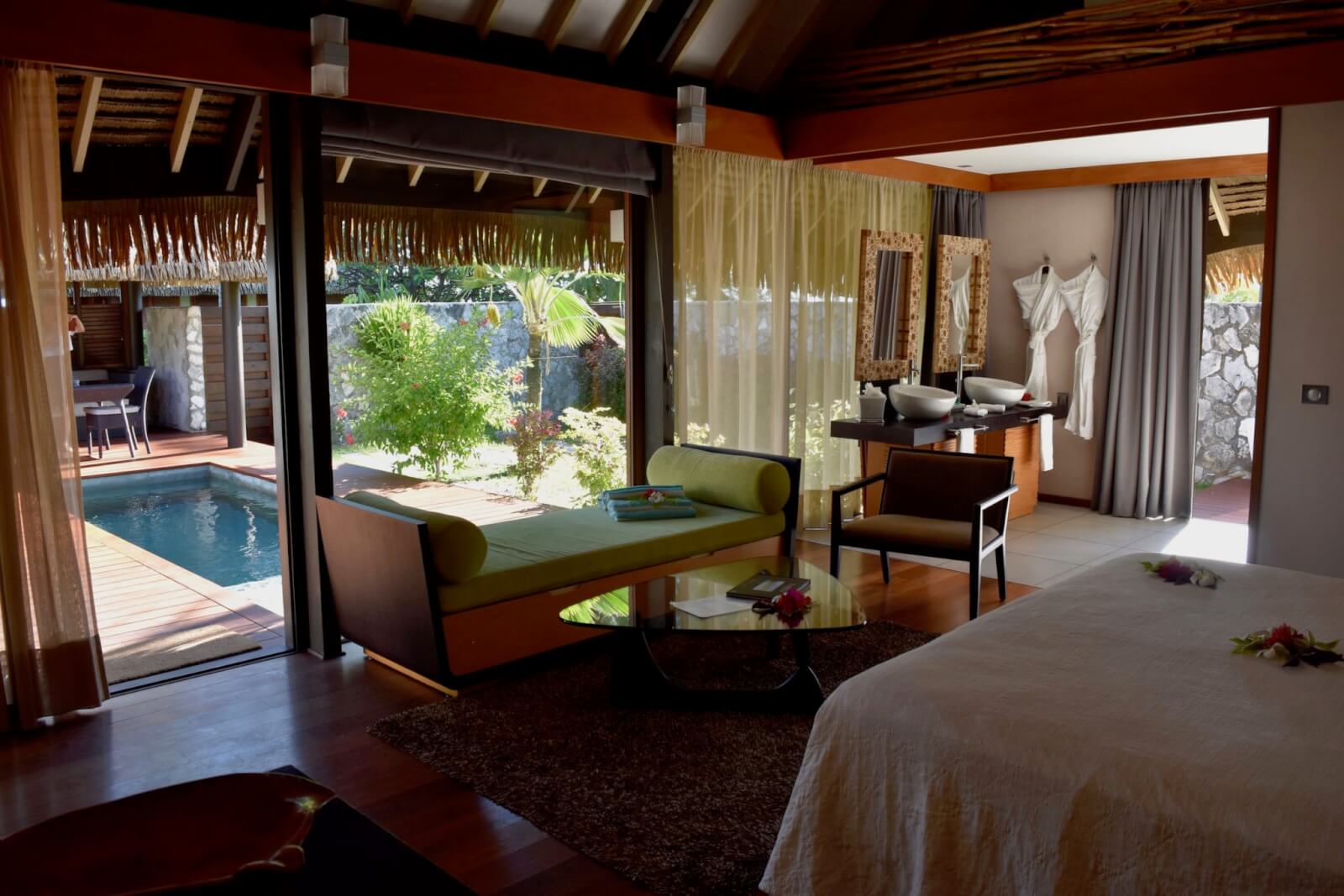 Where to Eat in Rangiroa
Rangiroa doesn't have a huge selection when it comes to restaurants, which isn't exactly surprising when you consider its location and population. However, there are some great places to eat. Most pensions and hotels offer half board, which can be a good option, and even if you don't eat there the whole time you can usually pay for a one-off meal if you give your host enough notice. For those on a budget, some of the pensions do have a self-catering option. Va'a i Te Moana have a gorgeous outdoor kitchen, which we made good use of. Food is more expensive (and there are fewer options) in the supermarkets than on Tahiti, but it's still usually cheaper than eating out. We cooked pasta, rice and noodles most days of our trip – so we could spend our money on diving and excursions. However, we did have a few lovely meals. We recommend:
Chez Lili
This is a great little place by Ohotu wharf run by a lovely Madagascan lady called Lili. The food has a creole influence and is absolutely delicious – the fish curry is amazing. It's a very relaxed little spot, not far from the water.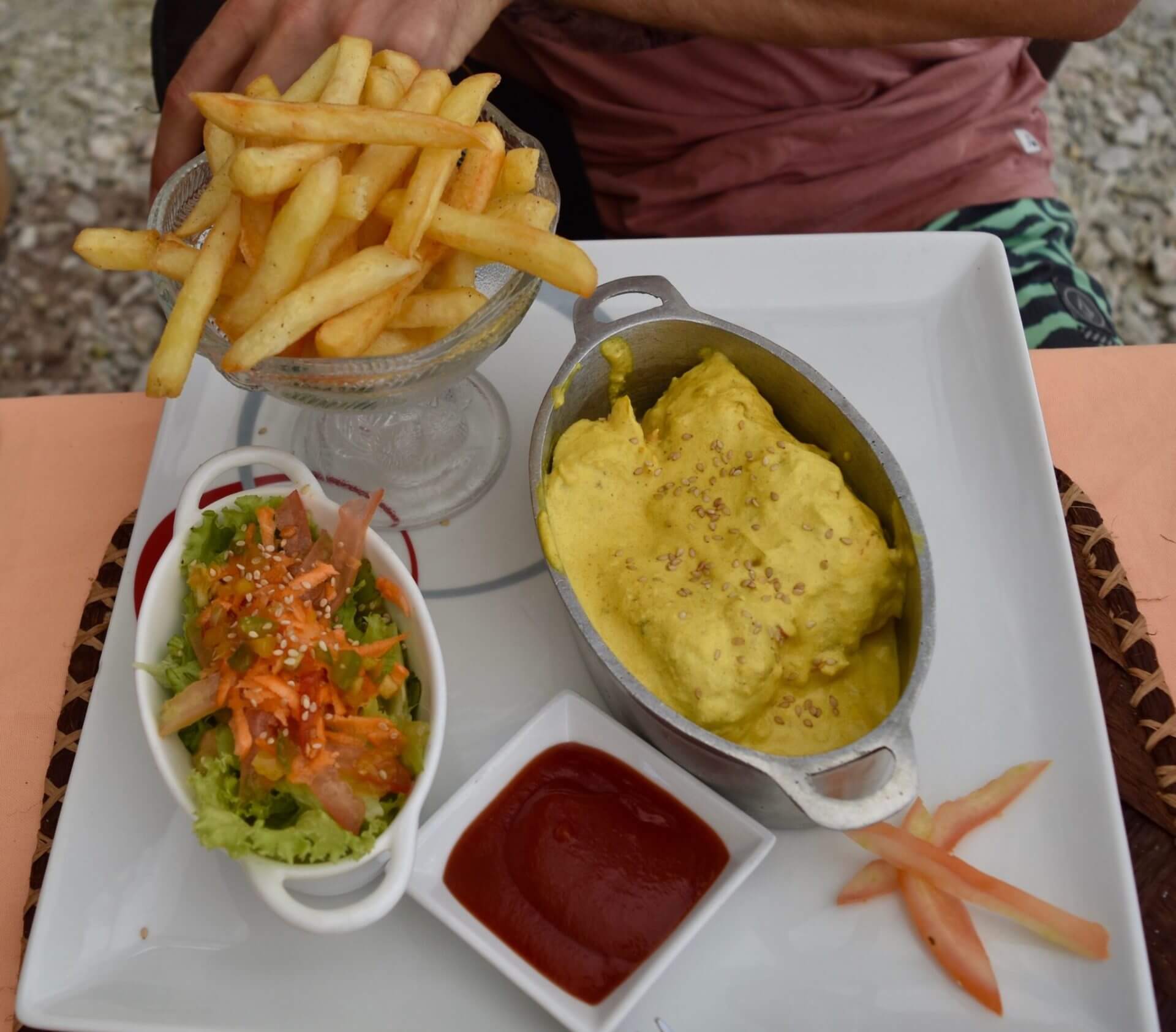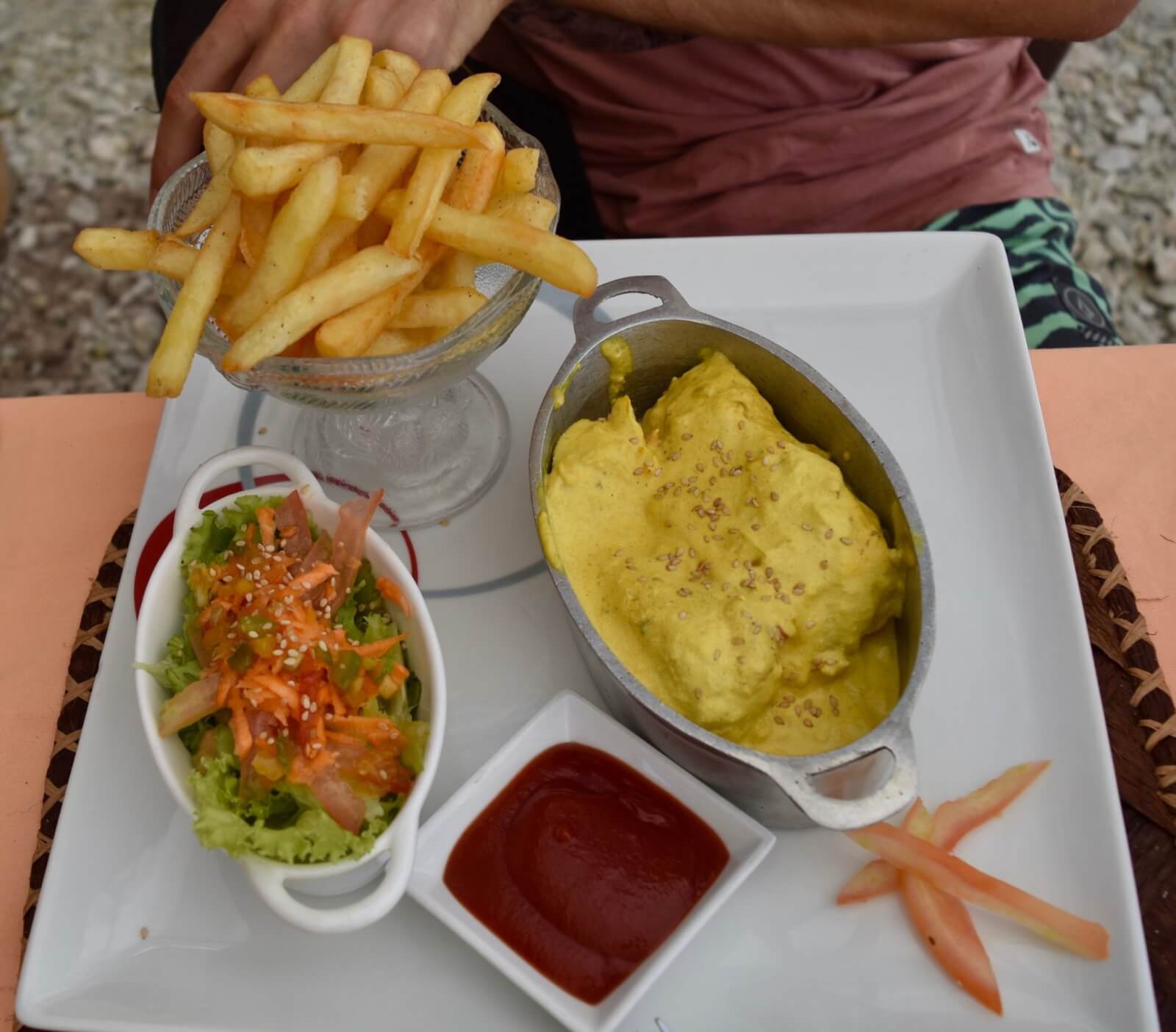 Te Mao
A great bar on the main road (it may actually be the only bar in Rangiroa!), but either way, it's a good one. Run by a Parisian couple, they serve excellent cocktails and delicious tapas too. What's also awesome about this place is that they will come and collect you from your accommodation and drop you home after for free!
Getting to Rangiroa
Fly to Tahiti (Papeete) and then take a 1-hour and 15-minute flight onto Rangiroa with Air Tahiti. There are direct flights to Tahiti from L.A, Auckland Rarotonga in the Cook Islands.