White sand, turquoise ocean, colourful corals, palm trees… the Cook Islands have all the ingredients of a tropical paradise. At the end of a three month trip in the South Pacific, we flew from Tahiti to Rarotonga and enjoyed two weeks in the Cook Islands, exploring the best of Raro (as it's affectionately known) and neighbouring Aitutaki. Here we have condensed our favourite bits into a 10 day Cook Islands Itinerary.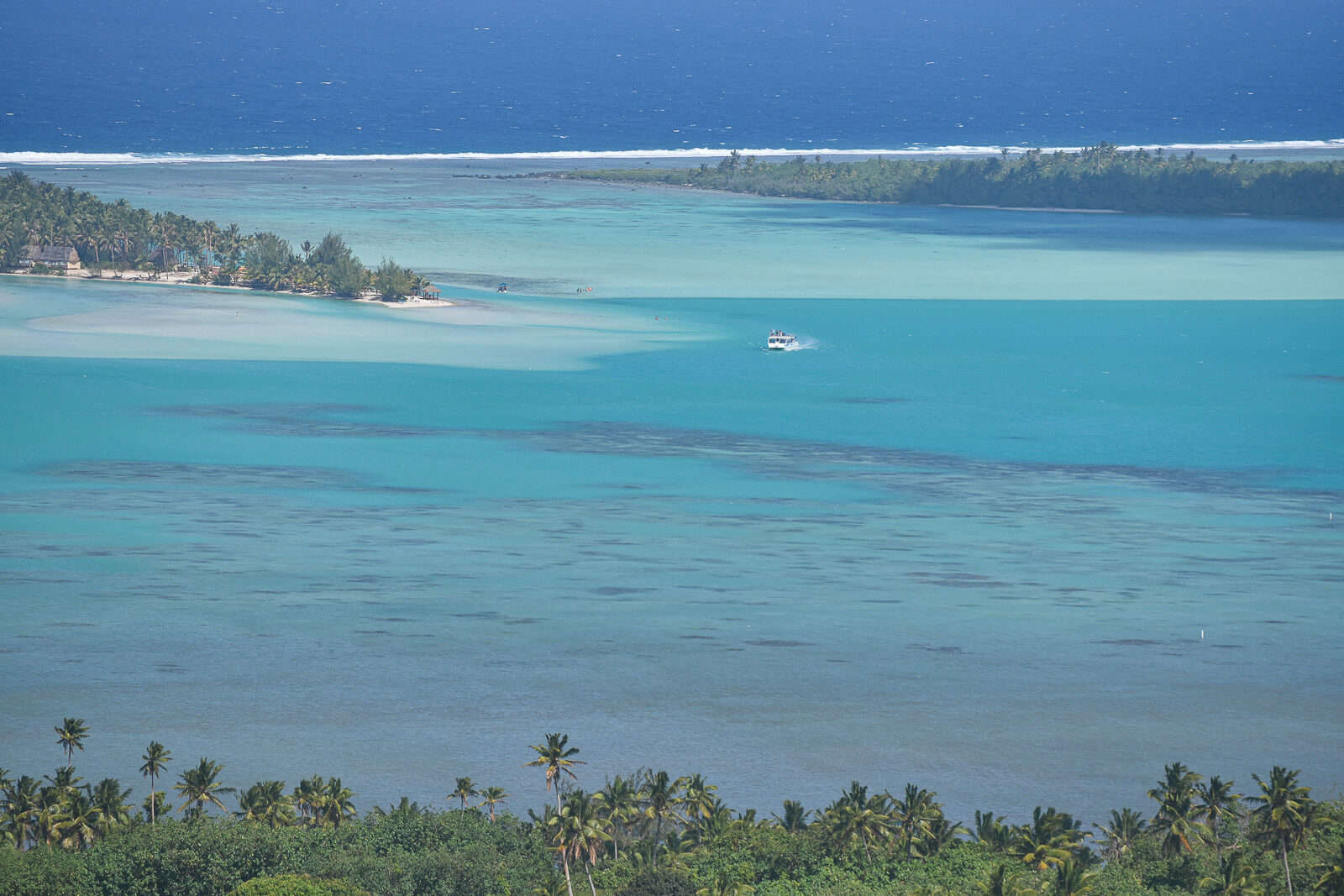 Disclosure: This article contains affiliate links. This means that if you click a link and purchase something I've recommended I may earn a small commission. This does not affect the price you pay but helps me to run this site. You can read my full affiliate disclosure here.
Travelling between the Cook Islands
There are in fact 15 Cook Islands, spread over a huge area in the middle of the South Pacific. The main island of Rarotonga has an International airport and is the gateway to the rest of the islands. Some of the islands are easier (and cheaper) to get to than others, and the islands closest to Rarotonga have more of a tourist infrastructure.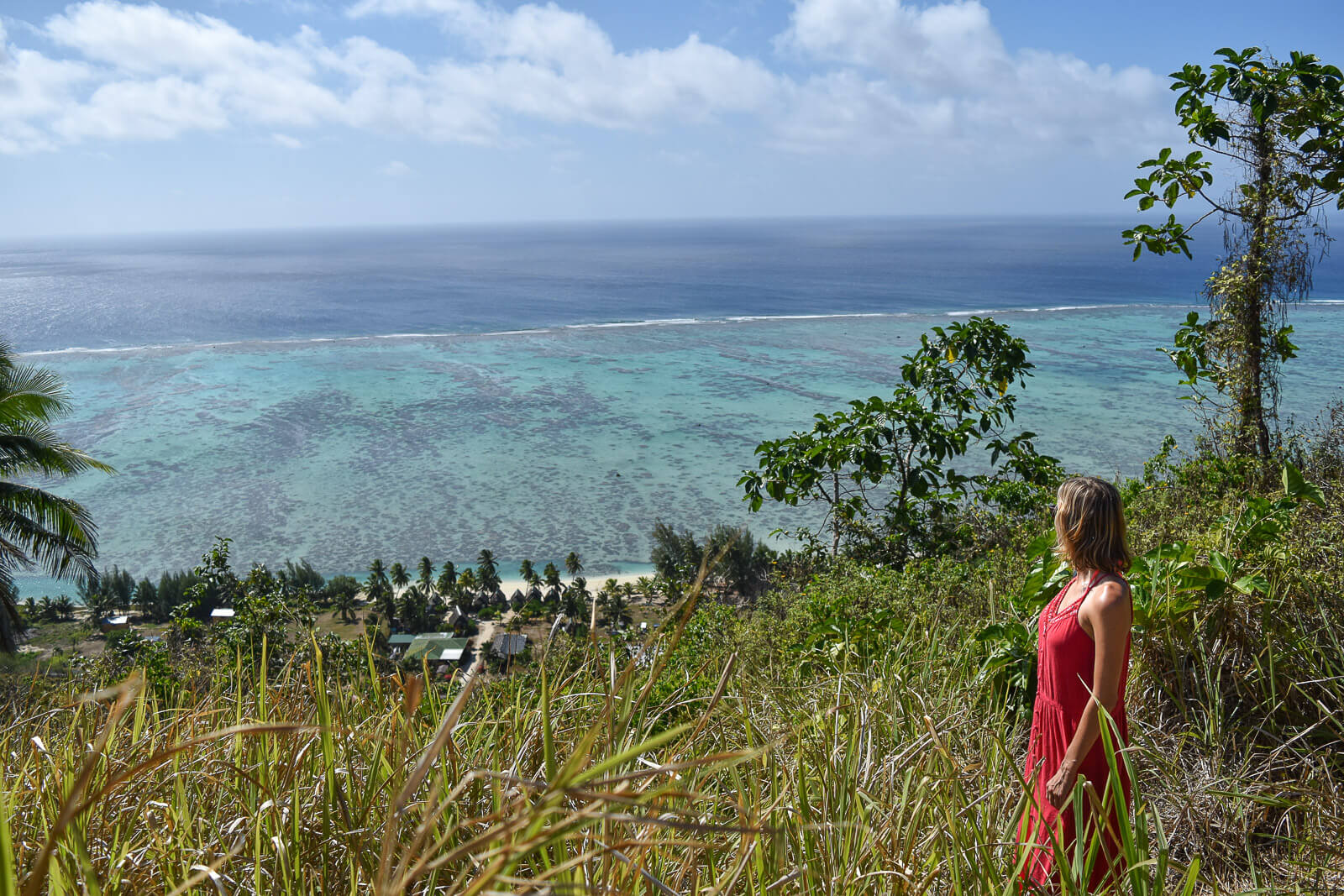 The Northern Group
The Southern Group of islands are all accessible by flight from Rarotonga, but the Northern Group are much further and flights only operate to one of the islands – Manihiki. If you want to visit the rest of these islands you'll need to travel by sailing boat. Shipping companies do operate between the islands, but their schedules change regularly and it's tricky to book in advance. That said if you have loads of time and are very flexible, this sounds like an adventurous way to see the islands.
If you do make it to the Northern Group, then try and go to Palmerston – it sounds fascinating. A British ship carpenter named Marsters, arrived on the island in 1863, married three Polynesian women and had 23 children. The island is now almost entirely made up of his descendants. The official language of the island is English, and due to its isolated position, the dialect is an old fashioned style of English with a midlands/west country accent, due to the fact that Marsters originated from Gloucestershire.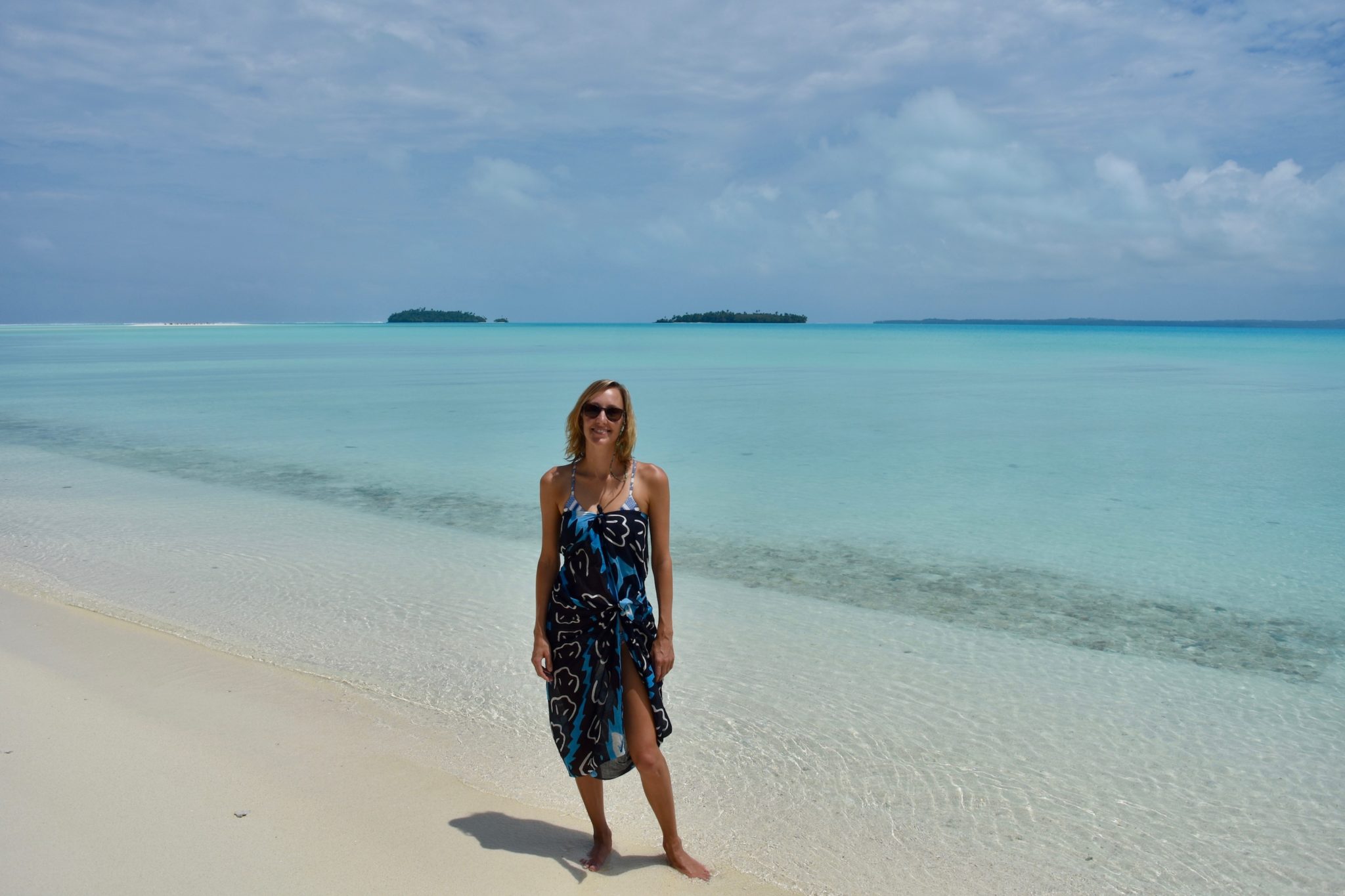 The Southern Group
Most visitors stick to the Southern Group (as we did), which includes the main island of Rarotonga. Aitutaki is the second most visited island in the Cook Islands and these are the two I recommend including in your Cook Islands itinerary. We decided to stick with just two islands for a number of reasons, firstly the inter-island flights are expensive and secondly, we wanted time to really immerse ourselves in the two islands. If you really want to add a third island, then I suggest Atiu (more on that later).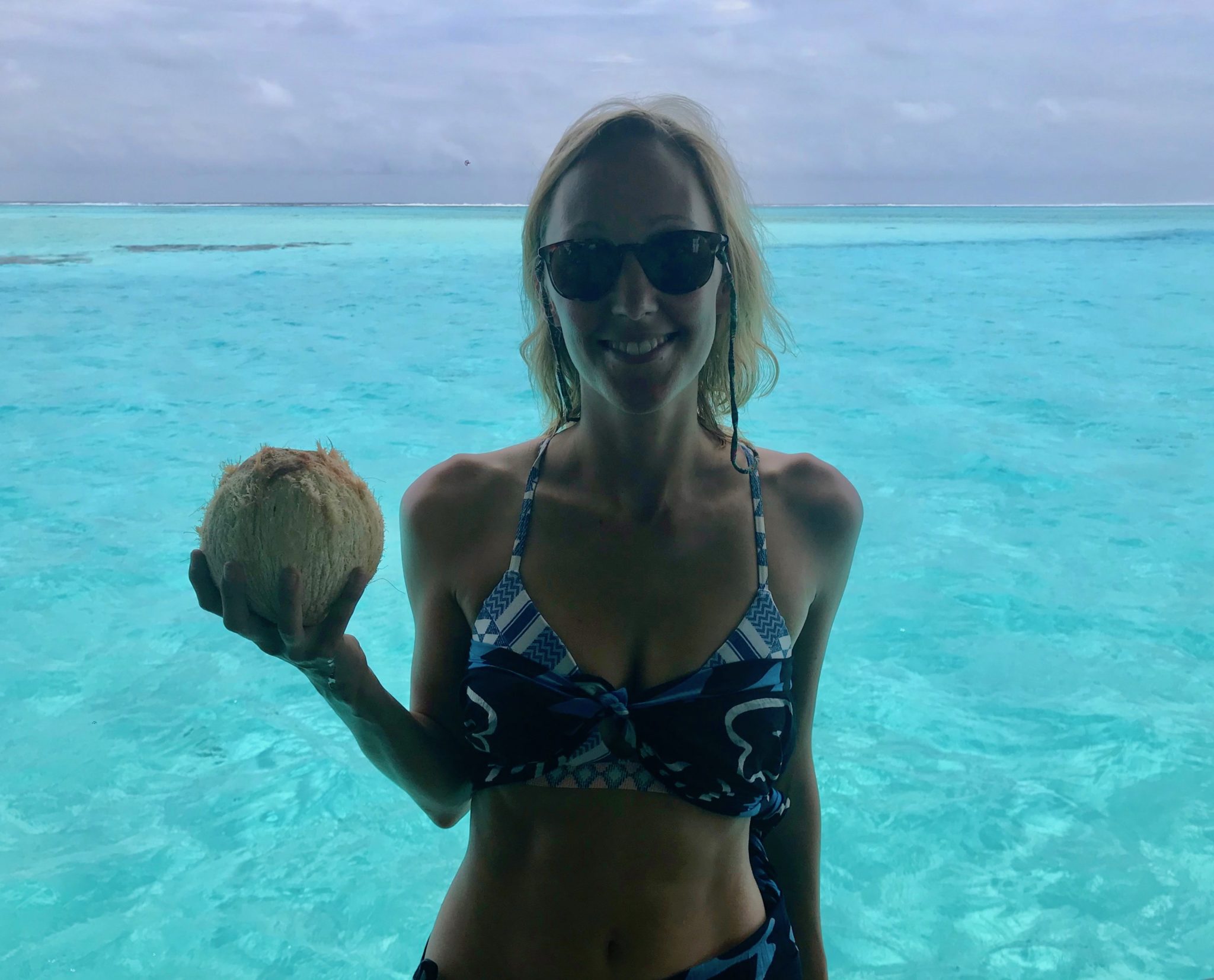 Cook Islands Itinerary
Day 1 – Rarotonga
Unless travelling by sea, you will undoubtedly land on Rarotonga, the largest and most populated island and home to the International airport in the Cook Islands capital, Avarua. There is plenty to do here, lots of accommodation, lovely beaches, and a good selection of bars and restaurants. Though it may seem pretty chilled and quiet, Raro, and in particular Avarua is the busiest and most urban place you'll find in the Cook Islands.
Check into your accommodation (see below) and hit the beach.
Muri Beach in the south east and Titikaveka Beach in the south are considered the best beaches in Rarotonga, so if you can, I recommend staying around here. But even if you don't, make sure you spend some time on both beaches.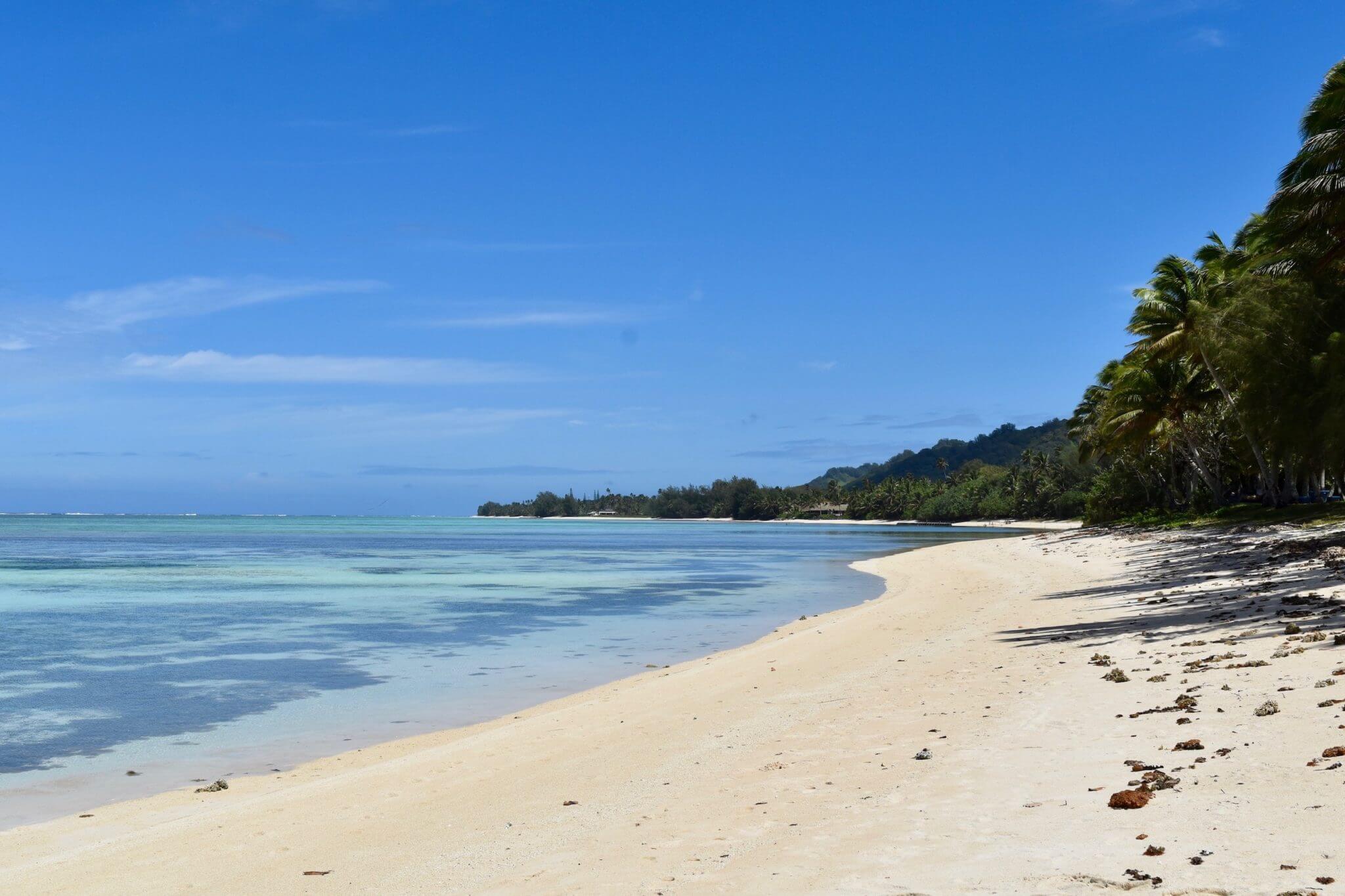 In the evening, immerse yourself in Polynesian culture by going to see the Te Vara Nui Culture Show. Set in luscious gardens on an overwater stage, you'll learn about a famous Cook Islands legend and see some impressive Polynesian dancing. The show ticket includes a buffet dinner. Tickets cost from $115 NZ per adult.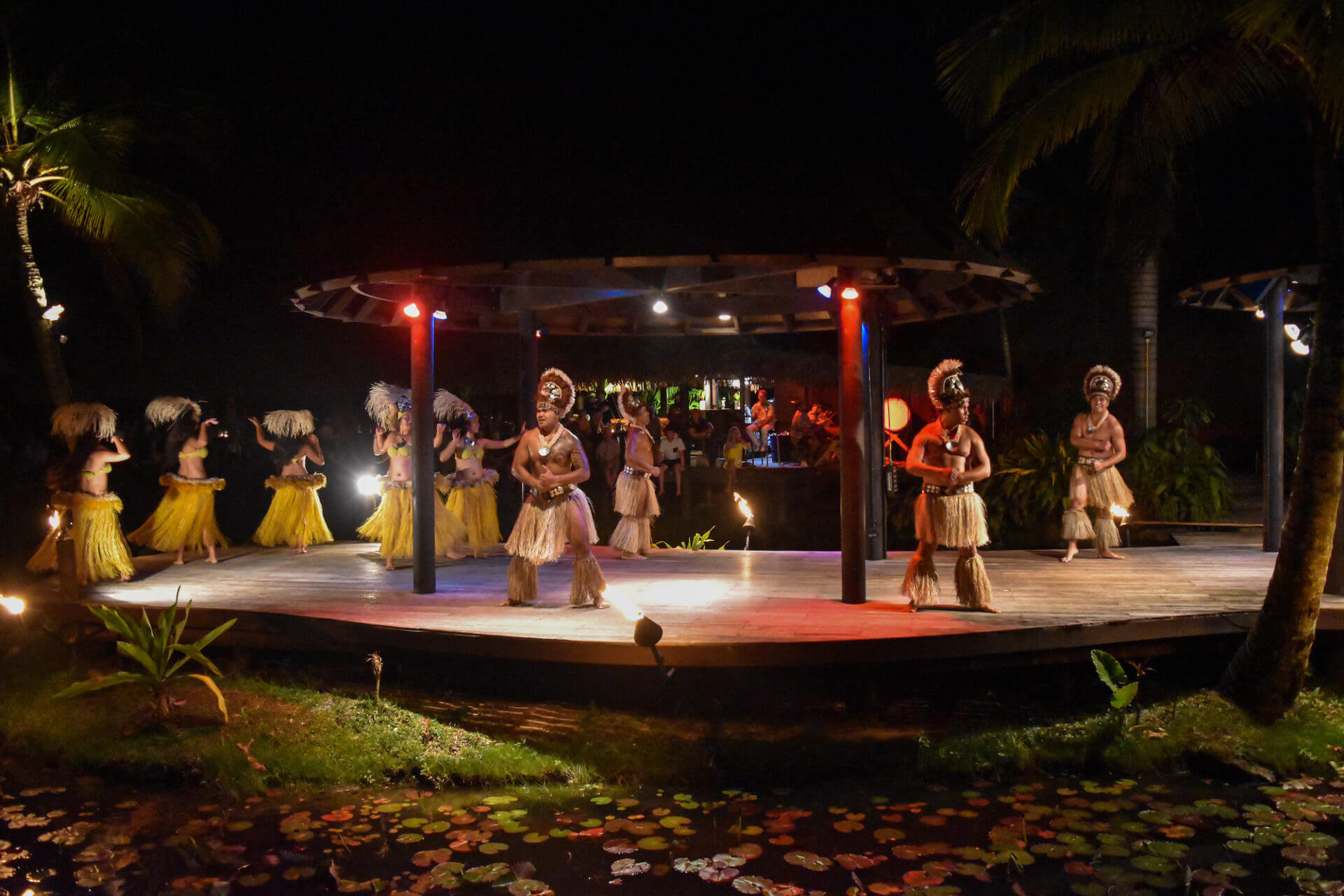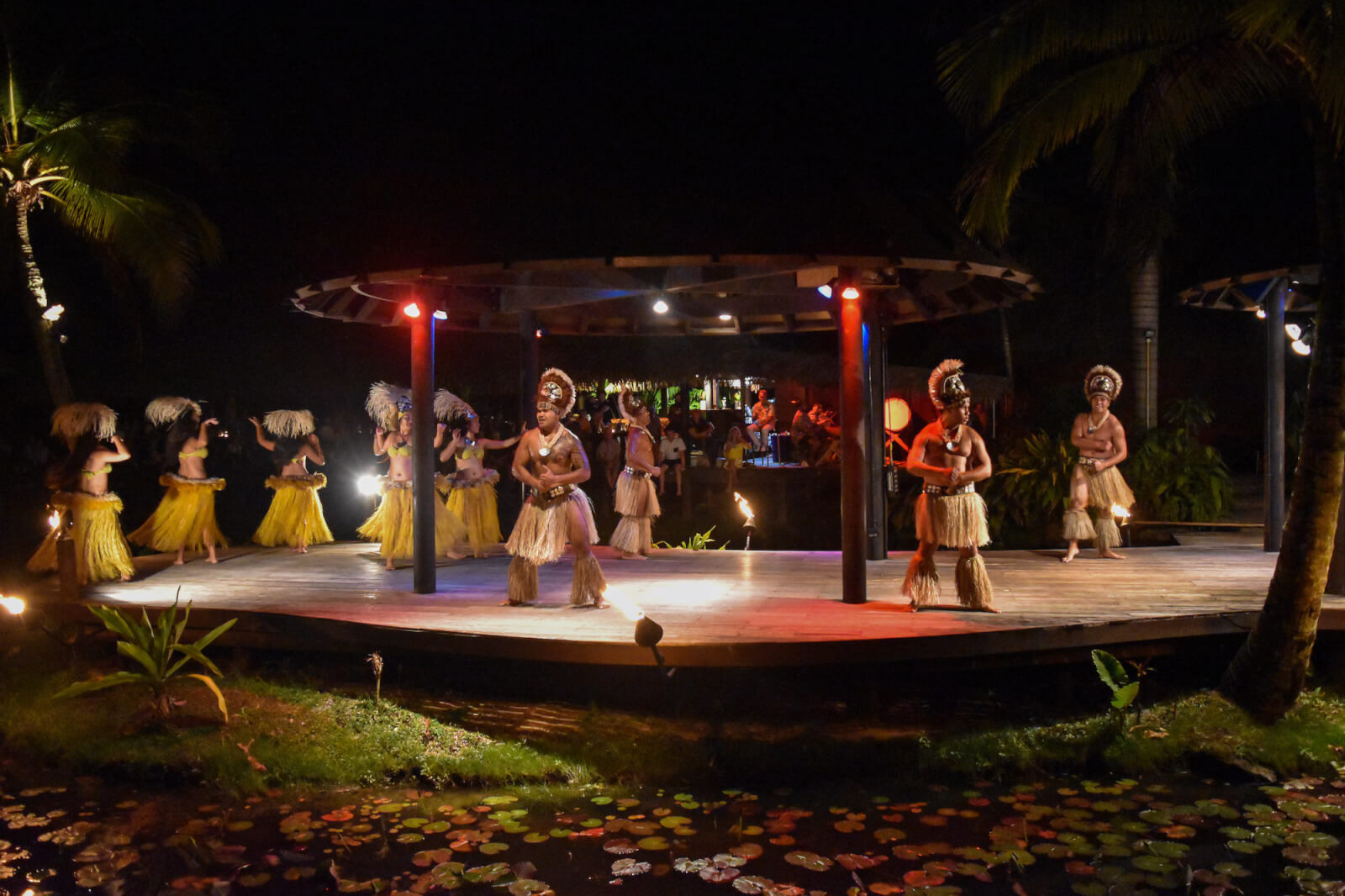 Rarotonga Accommodation
We stayed in three different Rarotonga hotels, ranging from backpackers to high-end resorts. Here are our recommendations:
High end/luxury
Pacific Resort Rarotonga. Located on Muri Beach this is a lovely resort with a swimming pool and free snorkelling and kayaking equipment available. Breakfast is included. A standard double studio room starts from $485 NZ. We stayed in a premium garden suite, which starts from $700 NZ.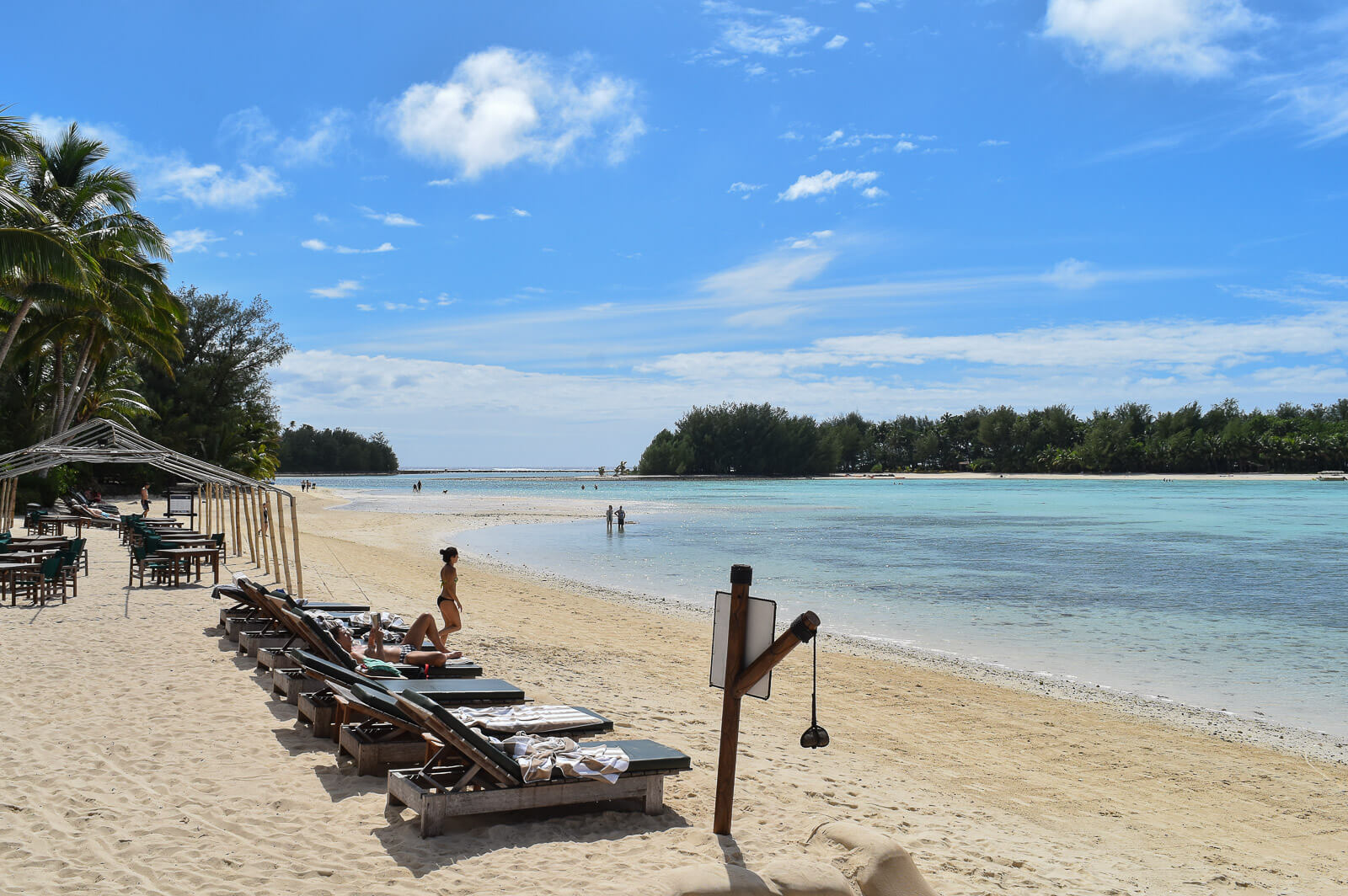 Te Manava Luxury Villas & Spa. Another gorgeous spot overlooking Muri Lagoon. These beautiful villas have their own pools and terraces, with a self-contained kitchen and BBQ as well as free use of kayaks, snorkelling gear, beach towels and sun loungers. From $600 NZ per night
Mid Range
Castaway Resort. Another adults-only resort on the west coast of Rarotonga. The self-catered rooms have air conditioning and there is a swimming pool and snorkelling and kayaking equipment. The two bars – Wilsons Beach Bar and Crusoe's Restaurant & Bar are well worth a visit. From $109 NZ including breakfast.
Aro'a Beachside Inn. This is a fab adults-only option on the white sands of Aroa Beach. It has a great bar and restaurant right on the beach – the Shipwreck Hut beach bar – and free use of kayaks and snorkelling gear. Breakfast is included and all rooms have kitchenettes so you can cook at the accommodation too. From $470 NZ per night.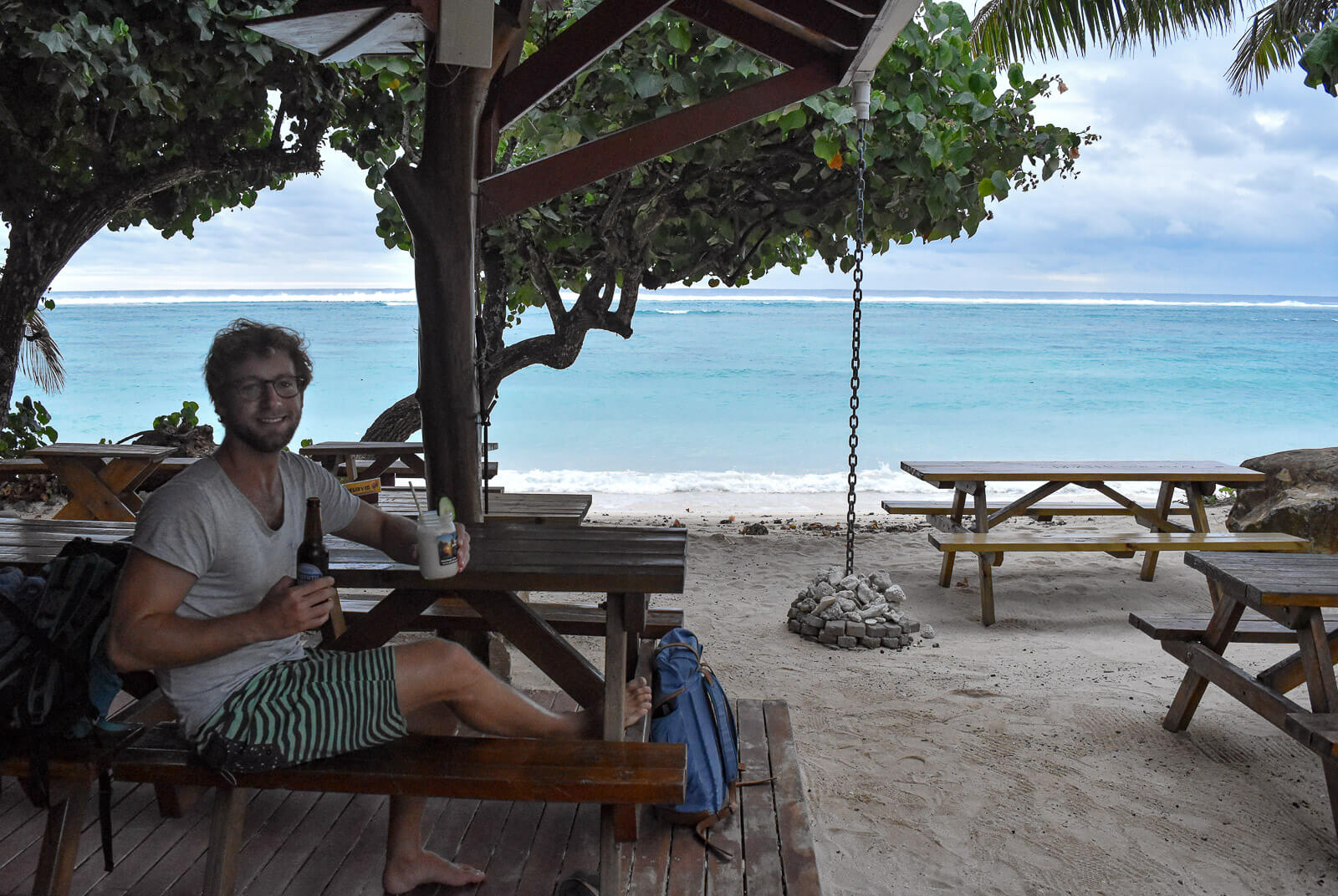 Budget
Rarotonga Backpackers. Located on the west side of the island this is such a great budget option. We stayed in a beachfront unit with an ensuite. There is a shared kitchen so you can prepare your own meals and eat them right on the beachfront. They also have dorm rooms.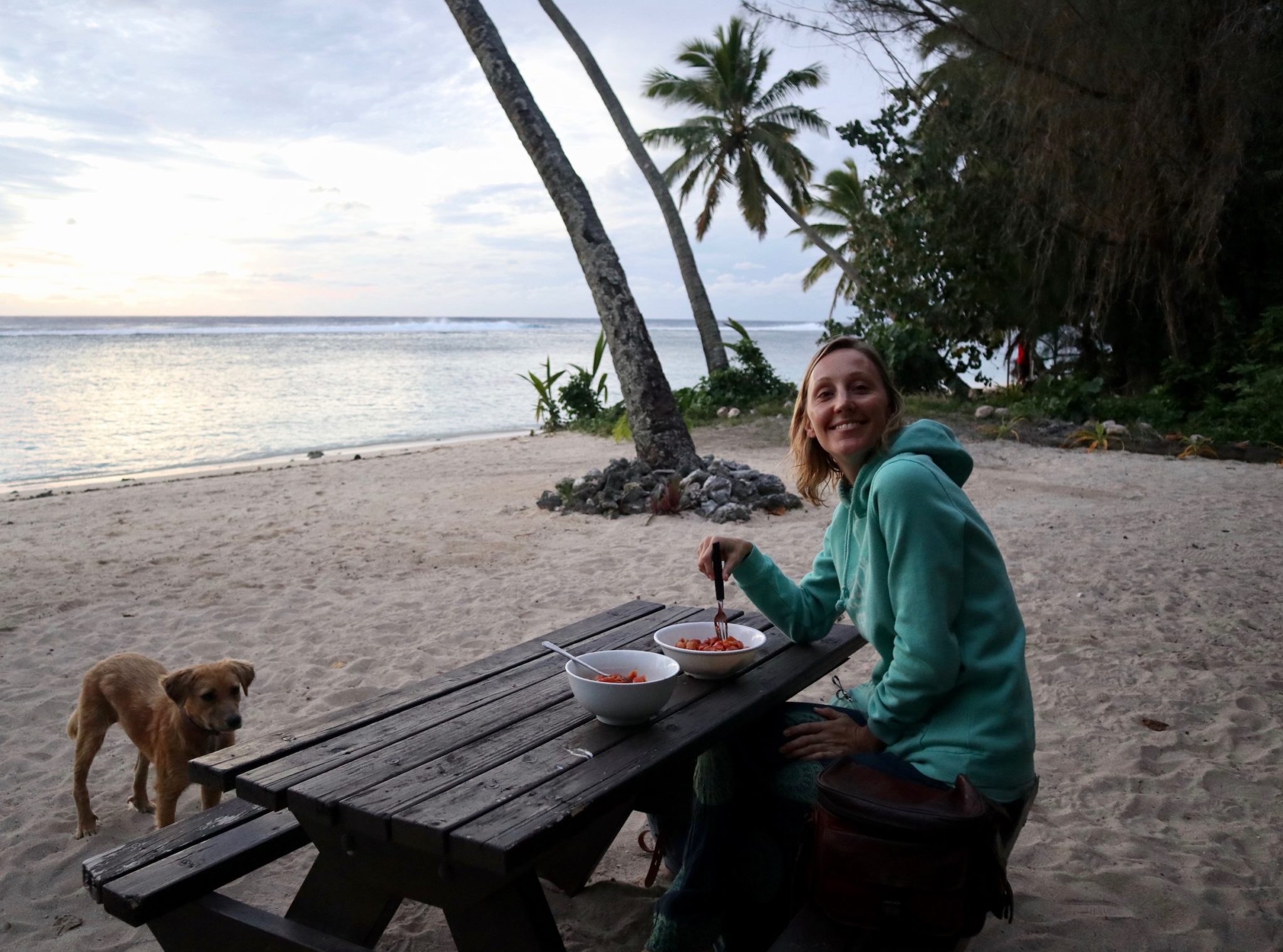 Muri Lagoon View Bungalows. These bungalows are set on a hillside a 5 minute walk from the gorgeous Muri Beach and a 10 minute walk from the restaurants and shops. All bungalows offer a fully equipped kitchen, laundry facilities and a private bathroom.
Find accommodation in Rarotonga
Day 2 – Rarotonga
Rarotonga has one main road which loops 32km around the island's coastline. I recommend hiring a car in Rarotonga for at least a day, to fully explore the island and drive this loop. If you're on a budget you can take the bus which does the loop in both directions, however, they can be infrequent and run on 'Cook Islands time' so a car (or scooter) is definitely the best option.
Book a rental car in the Cook Islands
Head into Avarua and explore the shops and the beautiful church here. If you're visiting on a Saturday, make sure you check out the Punanga Nui Markets for local food stalls and crafts. The markets also run on Thursday evening and there is another great night market in Muri on Tuesday, Wednesday, Thursday and Sunday.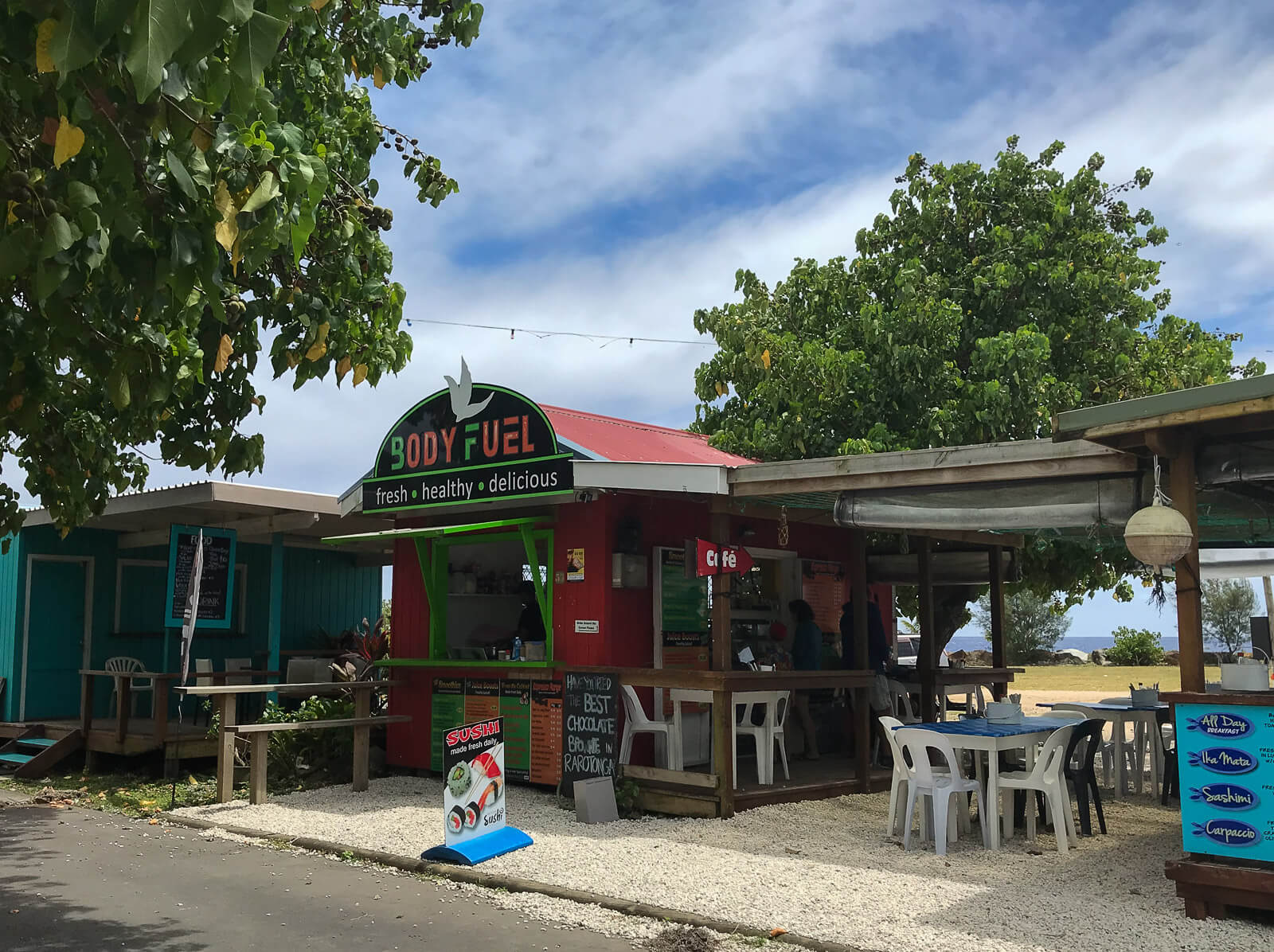 We loved the Beachcomber Pearl Market which sells Polynesian arts and crafts, as well as beautiful black pearls which are cultivated on the islands. It has a great coffee shop too, serving coffee brewed from locally grown beans.
For lunch head to the Mooring Fish Cafe for a fish sandwich. This great little spot is famed for its sandwiches, which are absolutely delicious. I recommend the F.O.B (Fresh Off The Boat), with Mahi Mahi with lime mayo. Mahi Mahi is a delicious meaty fish (my favourite) and you'll find it in abundance in the pacific islands, so definitely make the most of it!
Stop at Te Ara – The Cook Islands Museum of Cultural Enterprise to learn about the history of the Cook Islands. The museum is also a business incubator, and you can purchase a variety of local products from the shop.
Day 3 Rarotonga
To learn a bit more about the island, take a bicycle tour. A guide will take you into the interior of the island, where you can learn about the natural flora and fauna. You'll get to try some of the island's delicacies including a fruit called Noni, which is said to have medicinal properties. It has a pretty strong taste and smell so I think it's an acquired taste but the fermented version of the fruit is sold as a supplement for anti-ageing. A Discover Cycle Tour starts from $80 NZ per person.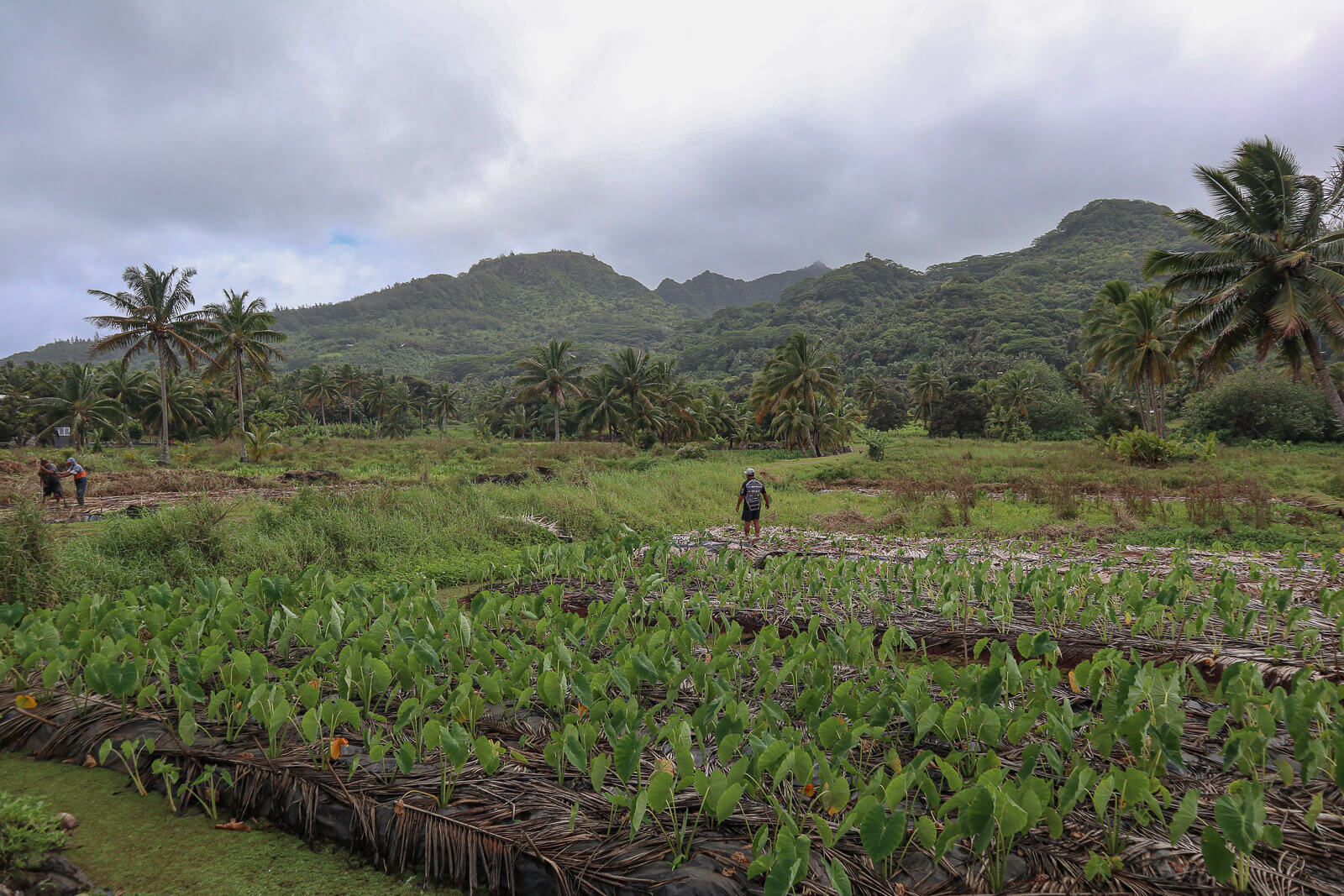 Alternatively, go on a hike on the Cross Island Track, which takes you from the north to the south of the island over the Te Rua Manga (Needle), offering fantastic views. Though you can do the hike alone, it's recommended to take a tour to avoid getting lost and to learn more about the island from an experienced guide.
Day 4 Aitutaki
Head to the airport and take the 45-minute flight to Aitutaki. This is a small plane with two seats on one side and one on the other, which means you're almost guaranteed a view. And what a view it is. Landing into Aitutaki has to be one of the most beautiful descents in the world. It's certainly in my top three landings, along with Rangiroa in French Polynesia and Queenstown in New Zealand.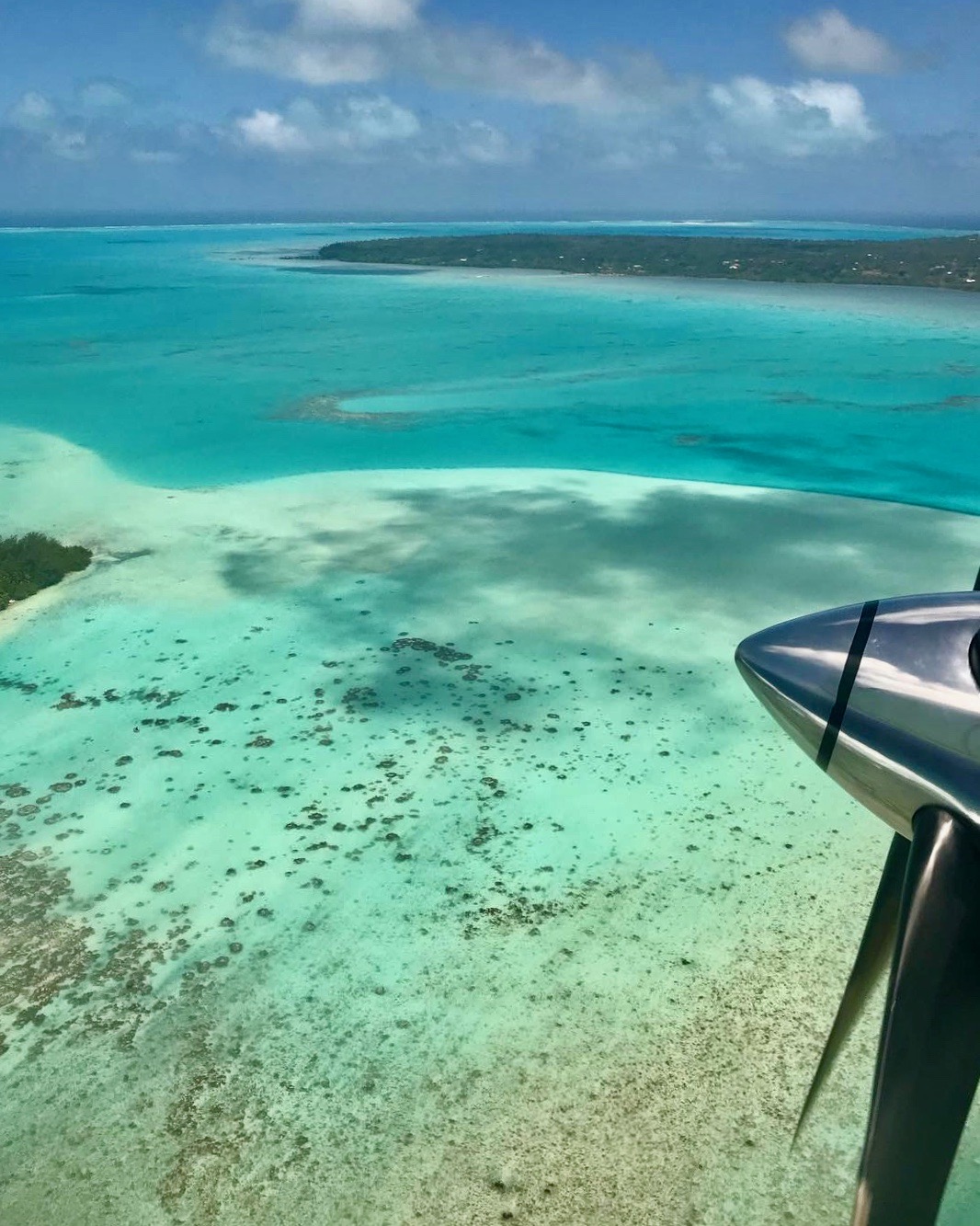 Aitutaki is home to the most incredible lagoon, and you'll fly over this as you land. Appropriately named the Blue Lagoon, it contains approx. 15 beautiful islets, surrounded by varying shades of blue.
Most of the accommodation is on the main island, and there is a good mix of beachside resorts, homestays, self-catering rentals and backpackers. After checking into your accommodation, grab a snorkel and head into the water and spend the rest of the day on the beach.
Aitutaki Accommodation
We stayed in two different accommodations in Aitutaki, one luxury and one budget, both were great. Here are our recommendations on where to stay:
High end/Luxury
Tamanu Beach Resort. The gorgeous Cook Islands resort has a variety of room options. We stayed in a beachfront villa which was a real luxury. There is a beachfront restaurant and bar and a private beach area and free use of kayaks and snorkelling equipment. On Thursday evenings there is a cultural performance of Cook Island song, dance and fire dancing.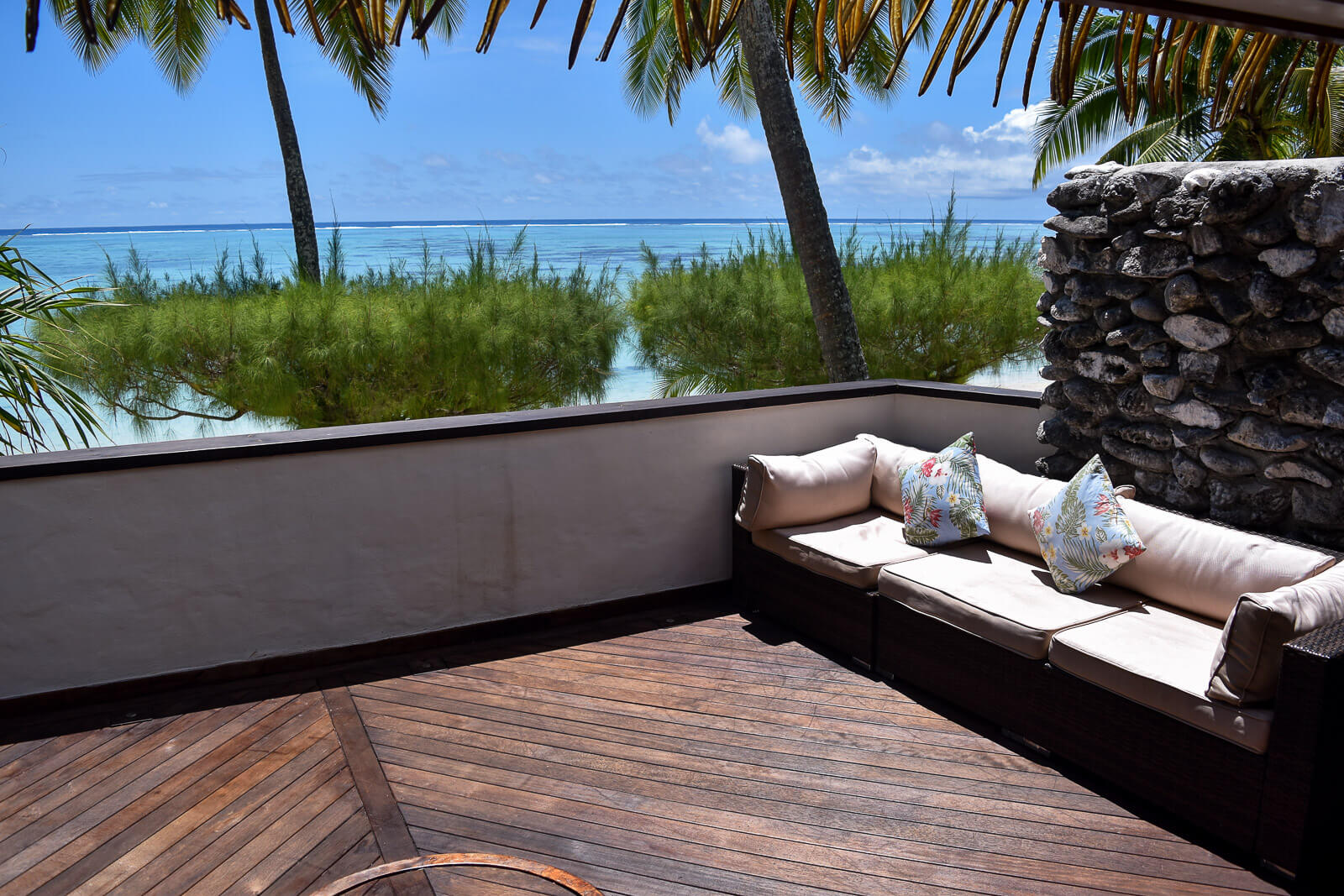 Aitutaki Lagoon Private Island Resort. As the name suggests, this resort is situated on a private island and is the only place in the Cook Islands where you can stay in an overwater bungalow. Breakfast is included and there is a restaurant, bar, day spa and beachfront pool.
Budget/Mid Range
Paparei Bungalows. Located on the west coast, these beachfront bungalows have a kitchenette, lounge and dining area with a separate bedroom and a spacious deck looking out to the lagoon.
Rino's Motel. We loved this spot, right on the beach within walking distance to shops and a few eateries. The apartments have cooking facilities which is great if you're on a budget and you can also rent cars and scooters across the street at Rino's Rentals.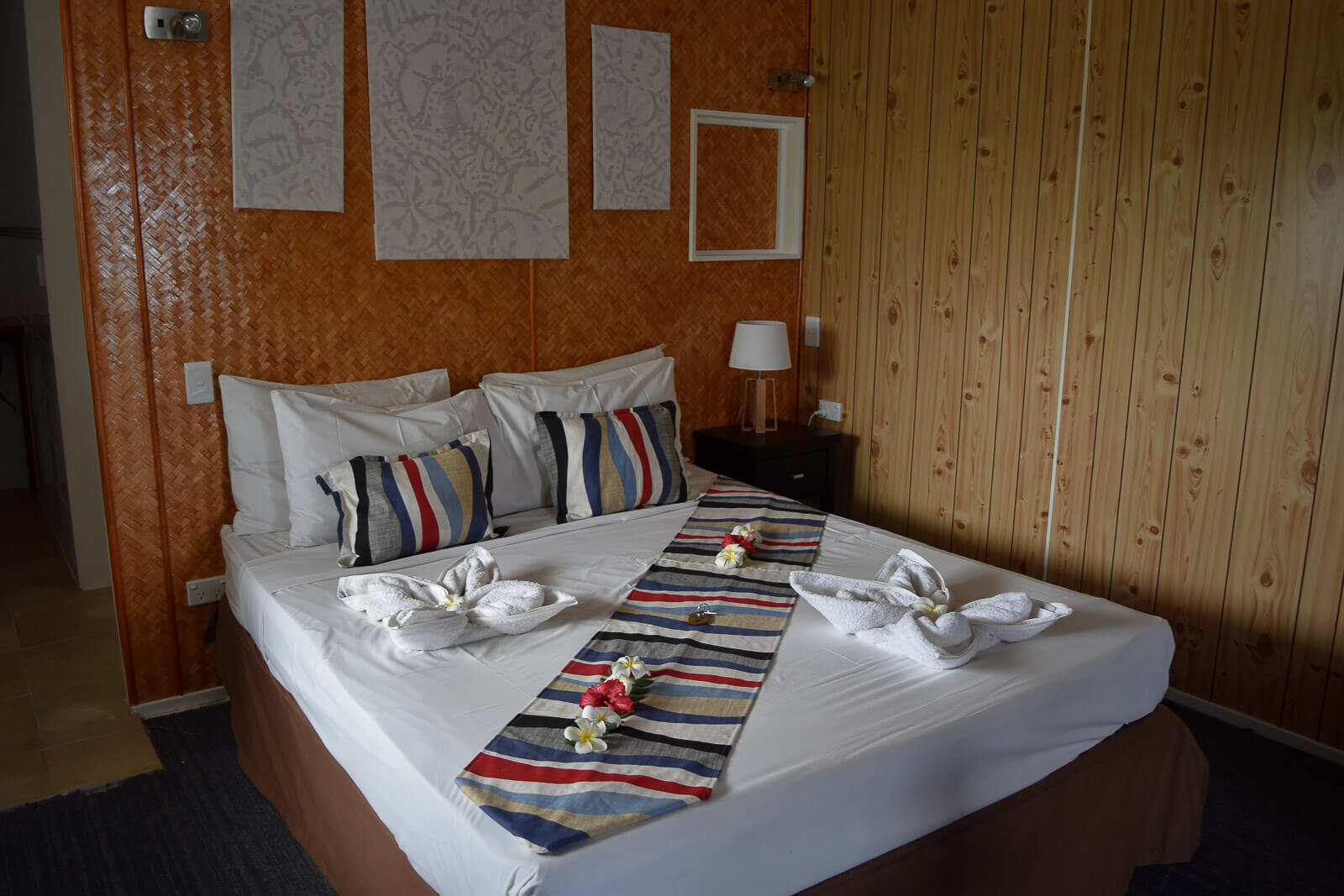 Gina's Garden Lodges. This is a good budget option. It's located in the middle of the island and is a 10 minute drive to the west coast beaches but it's a very peaceful spot with a shared kitchen.
Find accommodation in Aitutaki
Day 5 Aitutaki
Take a Vaka Cruise! This was my favourite day on our Cook Islands holiday and I highly recommend you do this when visiting Aitutaki. You'll depart from O'otu Beach aboard Vaka Tiki-a-Tonga – an outrigger-style boat.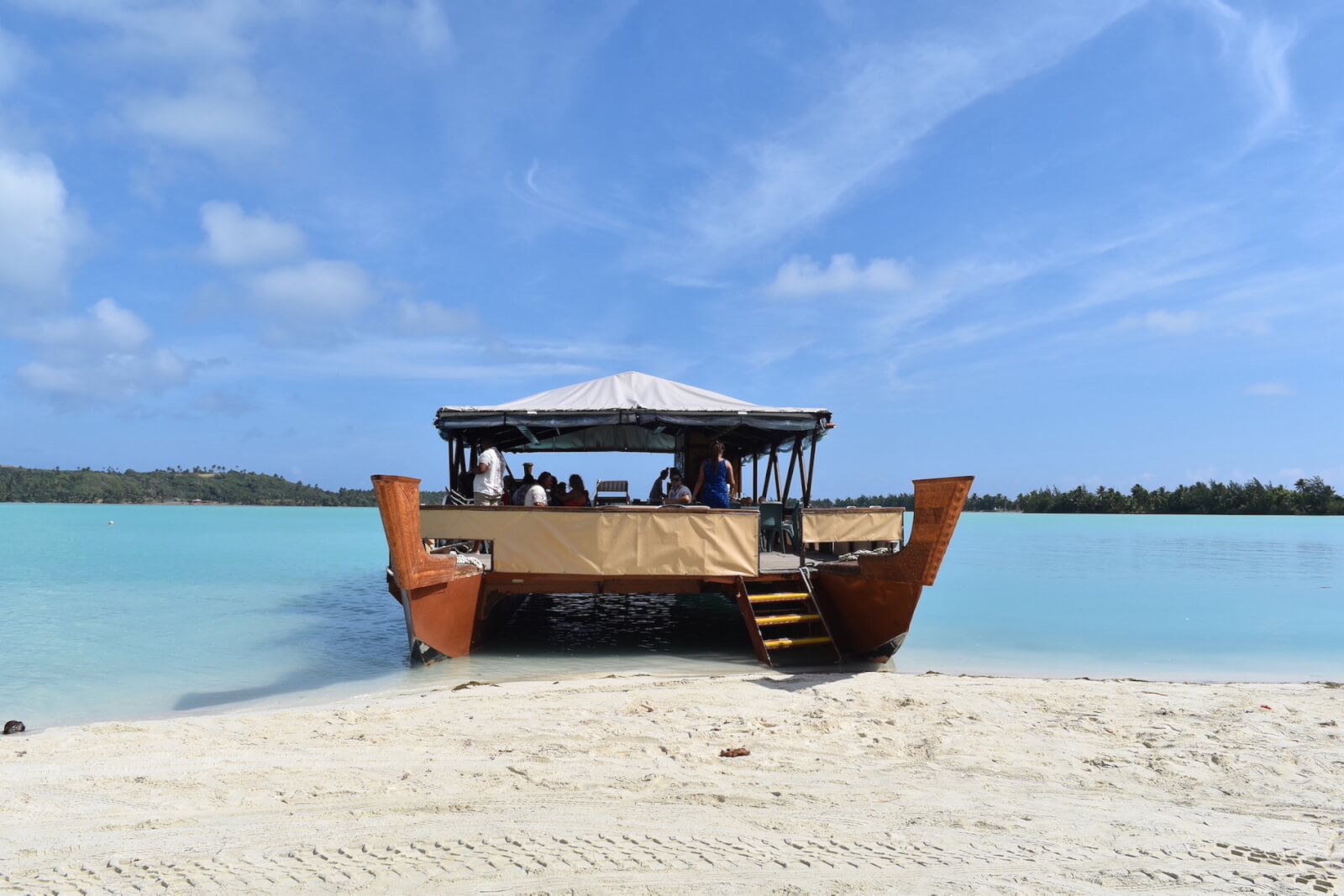 The Vaka Cruise visits a number of motu (sand islets) in the lagoon. Akaiami Island is the first stop and this white sandy paradise was once home to an airport for the TEAL flying boat service (Tasman Empire Airlines Ltd), which operated in the 1950s, transporting the rich and famous of the time along the 'coral route' stopping in Fiji, Samoa, Tahiti and Aitutaki.
Depending on the time of year, you may stop at Moturakau, which is one of the islands used to film Shipwrecked. (If you don't know this show, think of Big Brother but on tropical islands). We then stopped at another filming location for the show which felt like something straight out of a postcard.
After a bit of island hopping it's time for a snorkel with some Giant Trevally. As the name suggests, these fish are huge, and it's quite an experience to swim so closely to them.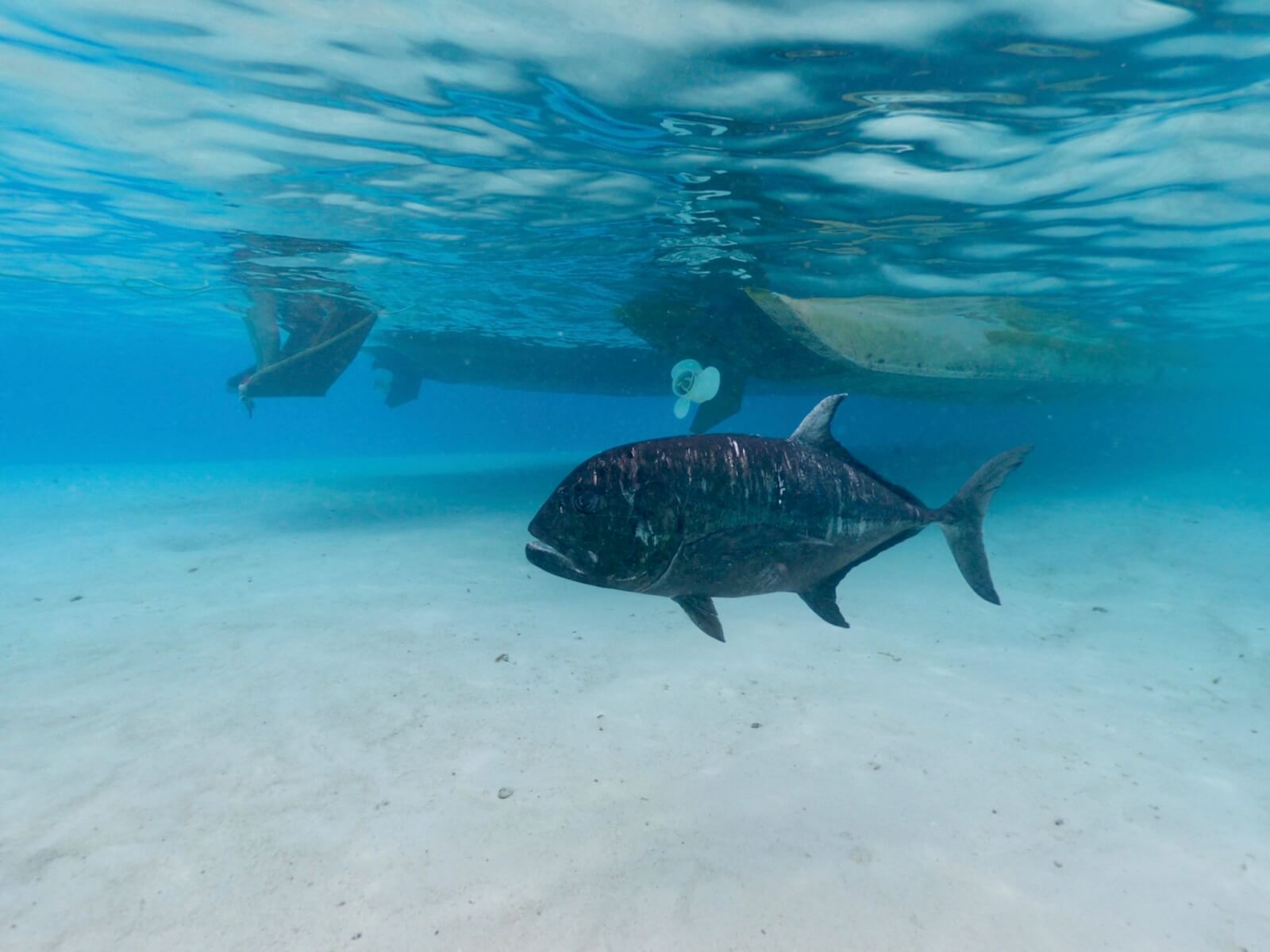 After a delicious traditional lunch aboard the boat, the final island of the day is One Foot Island. Though barely any people live here, the island has a post office where you can send a postcard and bizarrely, you can get a passport stamp to show you've visited the island! A Vaka Cruise costs $149 NZ per person.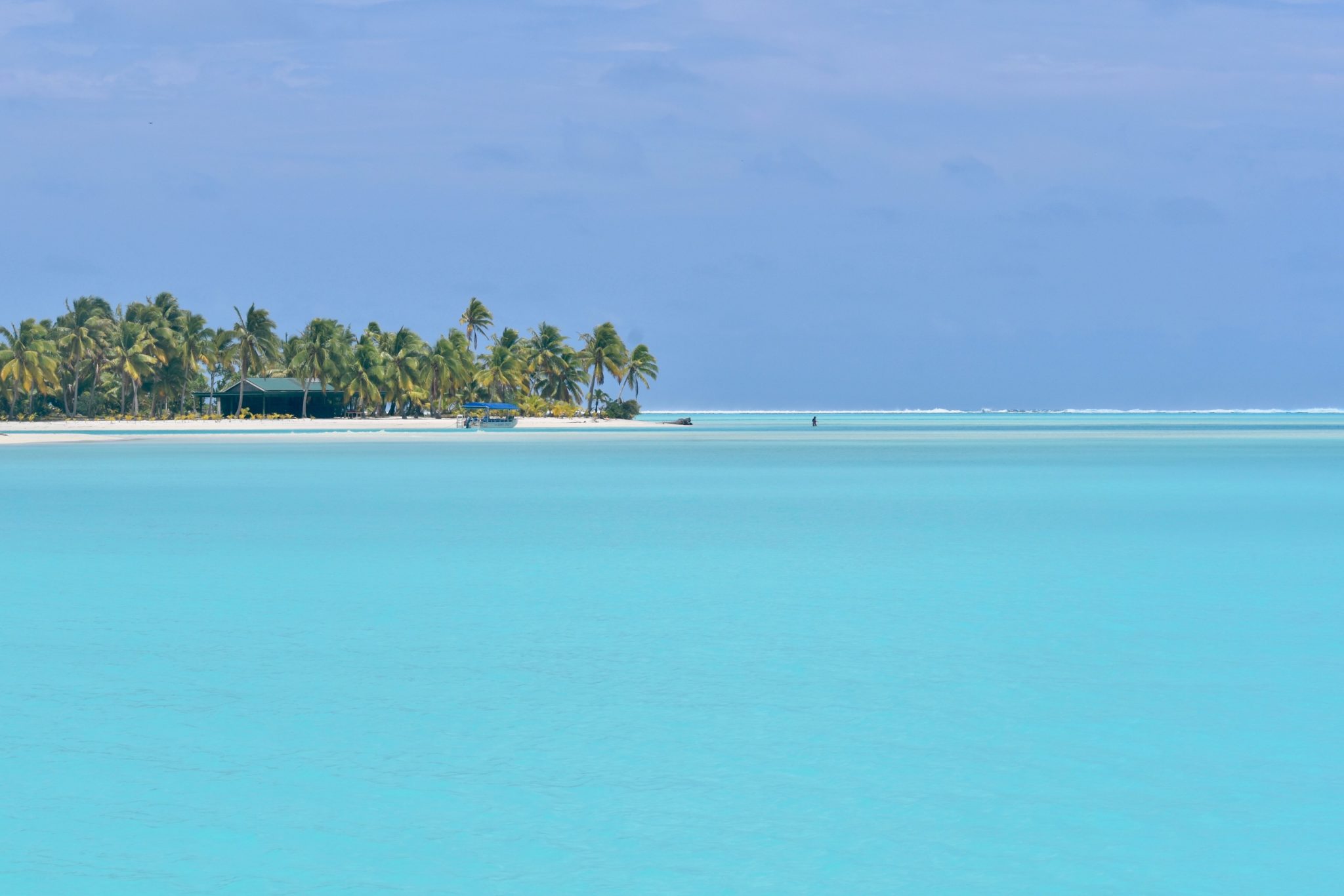 Day 6 Aitutaki
We hired a car for the duration of our time on Aitutaki, but even if you don't I recommend hiring one for at least a day to explore the main island.
Book a rental car in the Cook Islands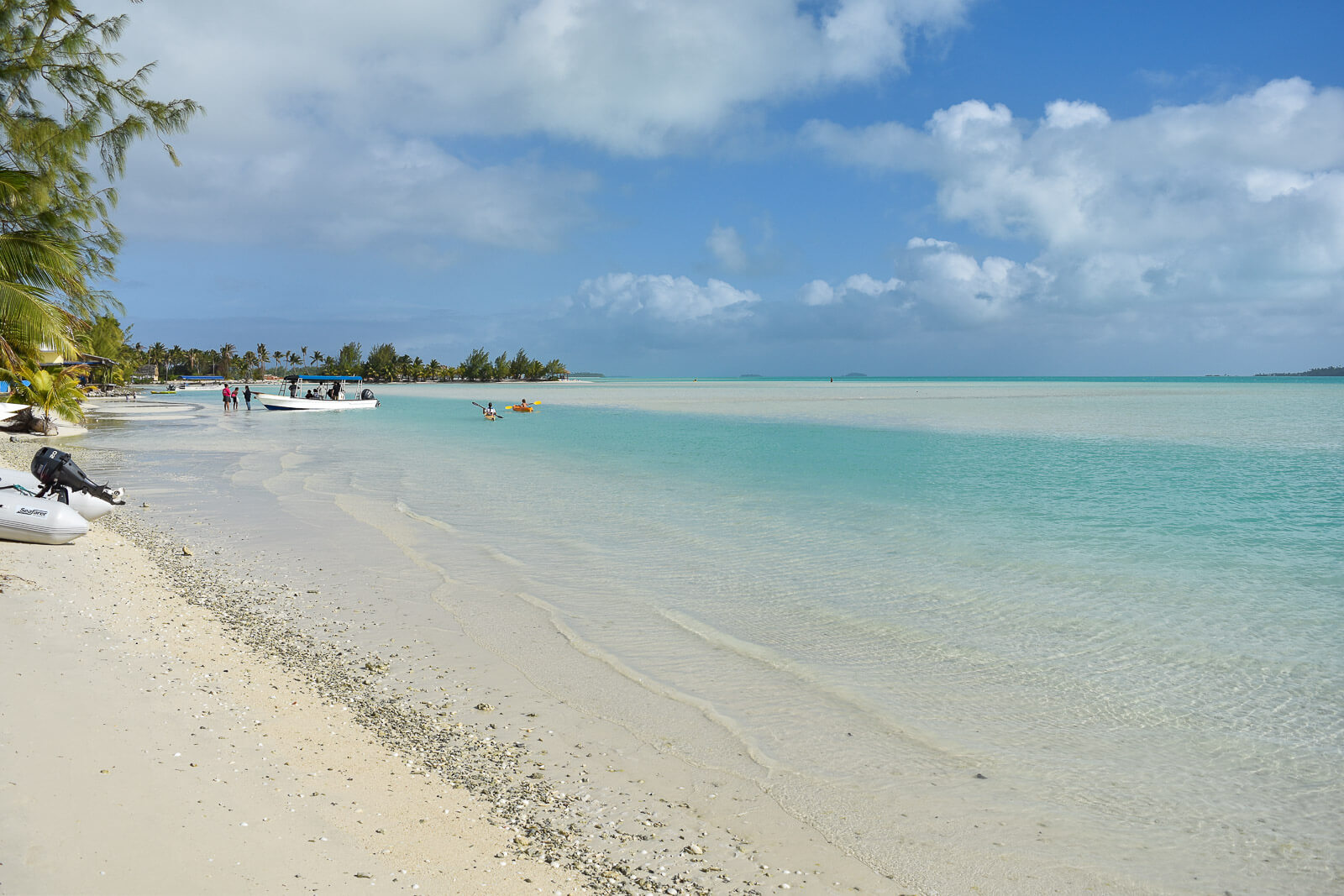 Grab breakfast or a coffee at Koru Cafe near O'otu Beach and have a quick dip. Then drive up to Mount Maungapu, and take the 20 minute walk to the highest point on the island for the most incredible views of the reef and lagoon.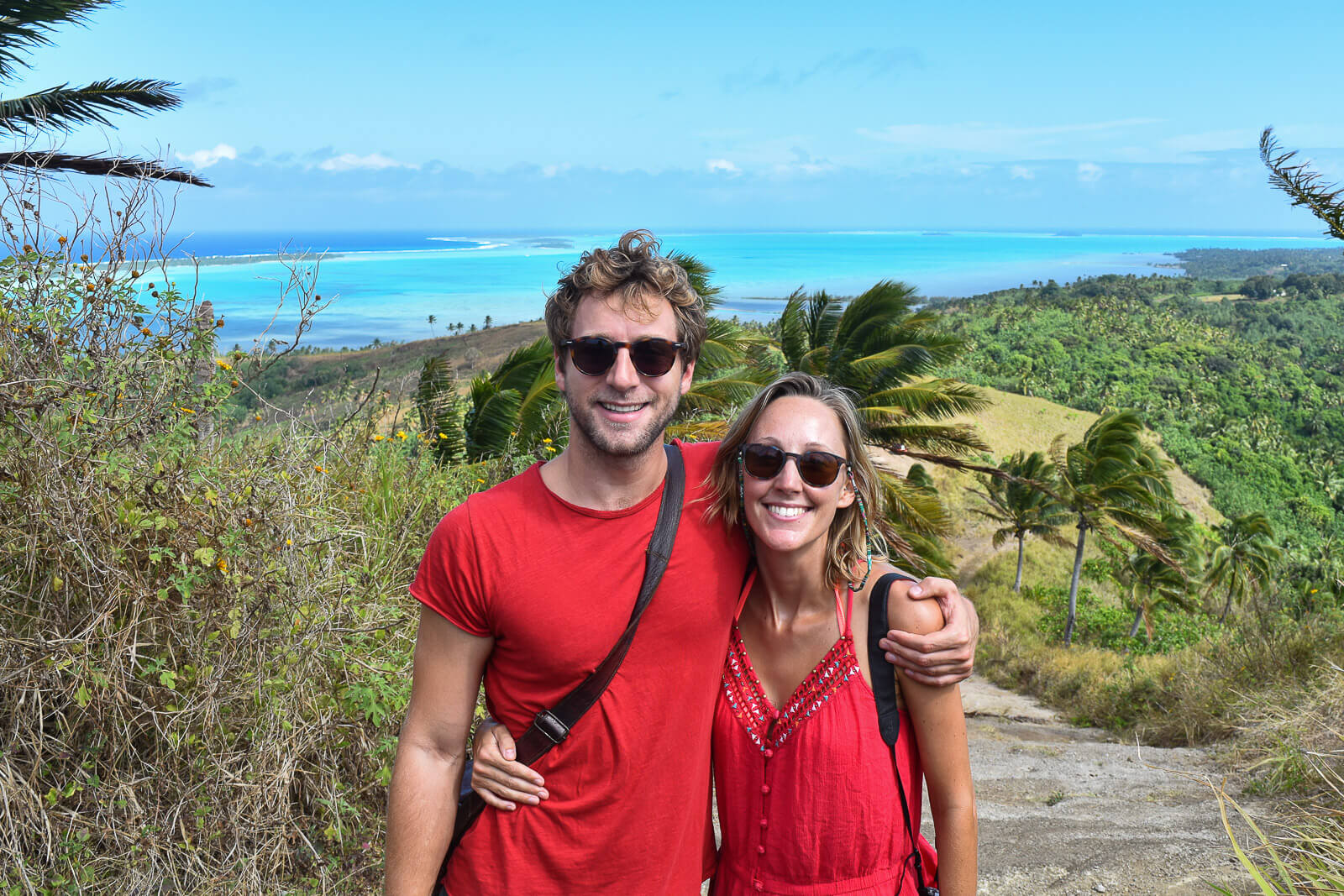 Check out the island's main village – Arutanga – where you can buy tropical fruit at the market, meet some of the lovely Cook Islands people and stop for a look at the oldest church in the Cook Islands, built in 1828. Grab lunch around here. Aquila Love Takeaway do great burgers just up the road in Amuri or try MVA's Tunu2nu in Arutanga.
From Arutanga, continue south. This part of the island feels much wilder and you're bound to see crabs scuttling across the road and into their holes as your approach! If you're really lucky you might spot a Coconut Crab – the largest in the world growing up to 1m in length!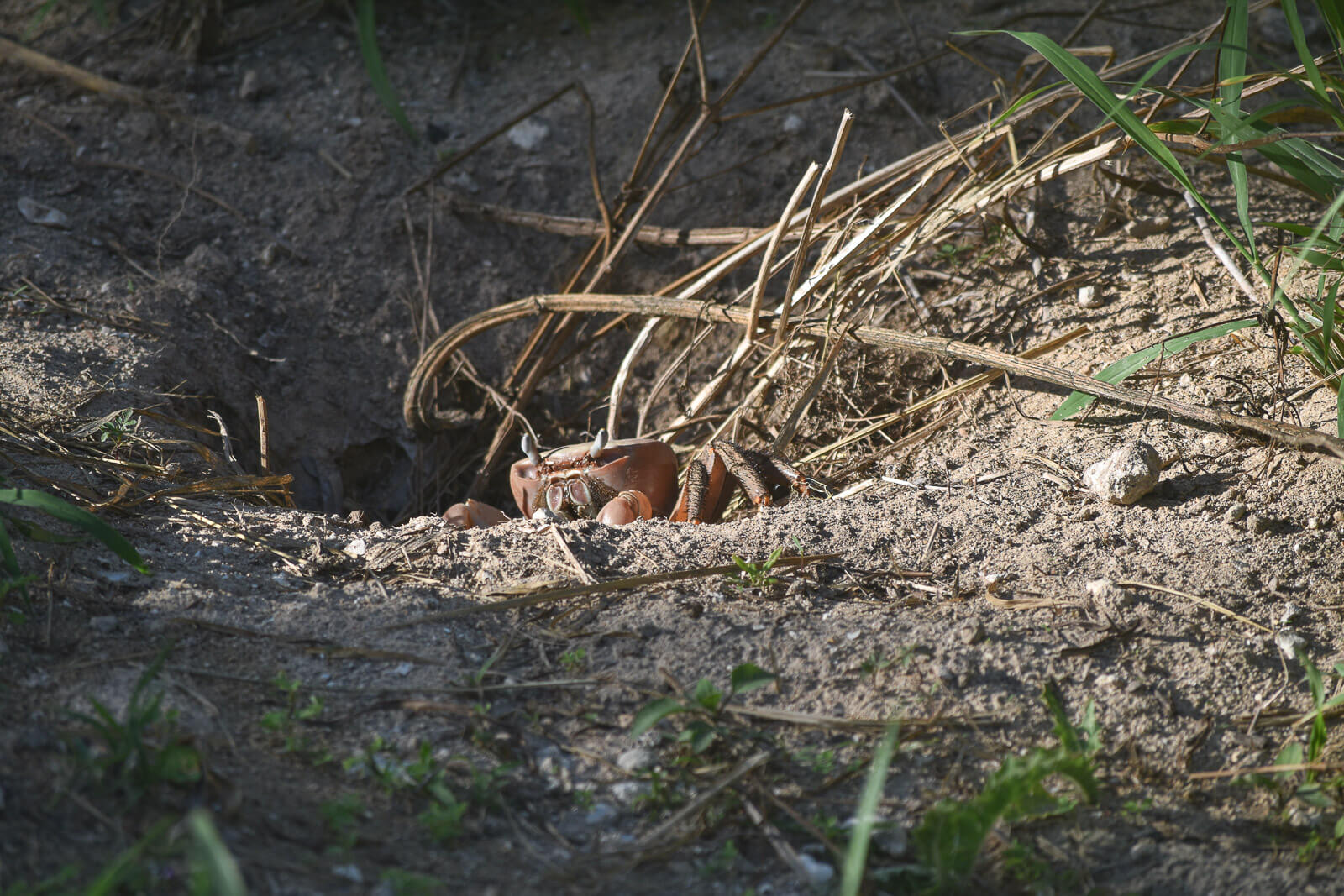 Head inland from here to the ancient Polynesian Temples (known as marae) of Marae Te Poaki o Rae and Marae Tikanga Rangi. They aren't the easiest to find, so it's worth asking for directions from the locals.
And finally, stop off to admire the giant banyan tree not far from the village of Vaipae, which creates a natural tunnel across the road.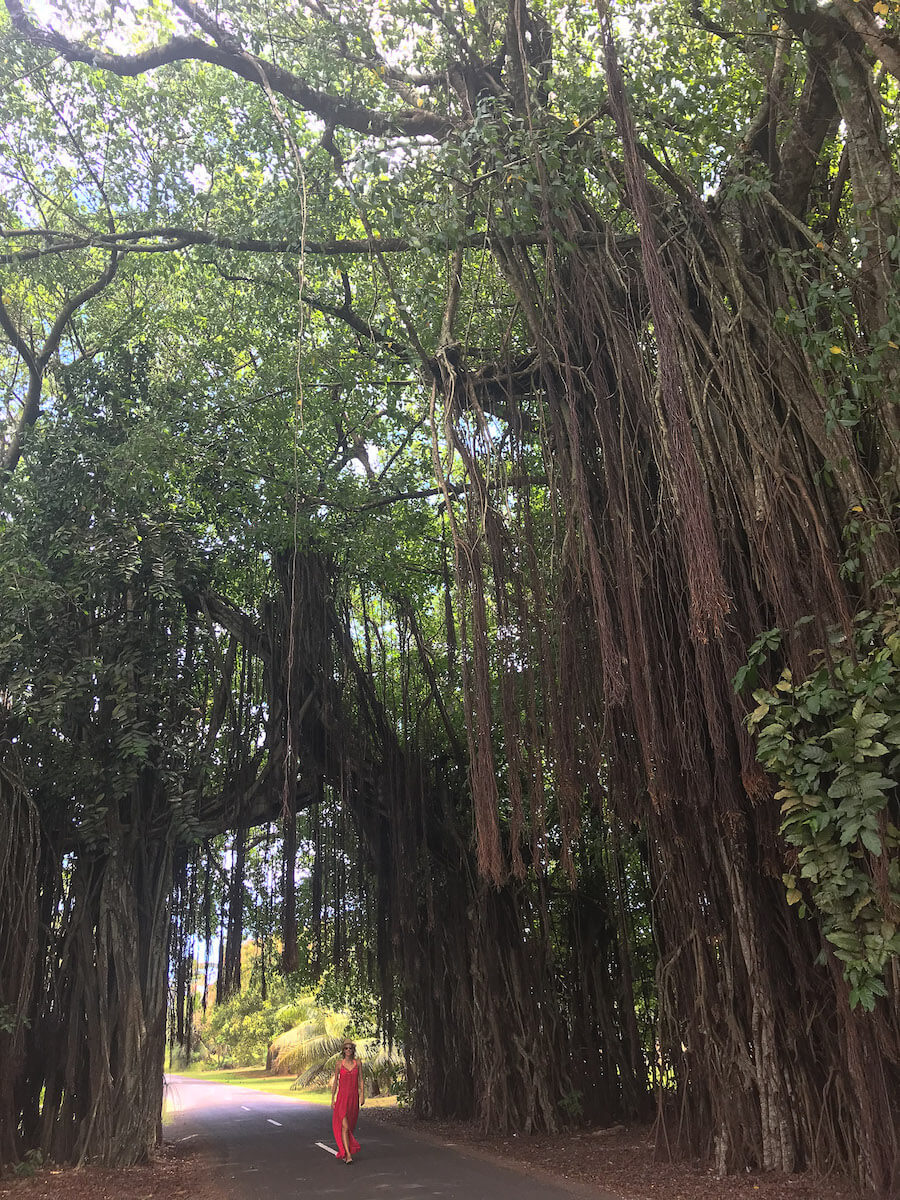 Day 7 Aitutaki
On your final day in Aitutaki, make the most of the beach. Hire a kayak and get out on the water, snorkel (the northwest coast is the best for this) and relax on the white sands.
You could also go scuba diving – just make sure you allow 24 hours between the end of your dive and your flight tomorrow.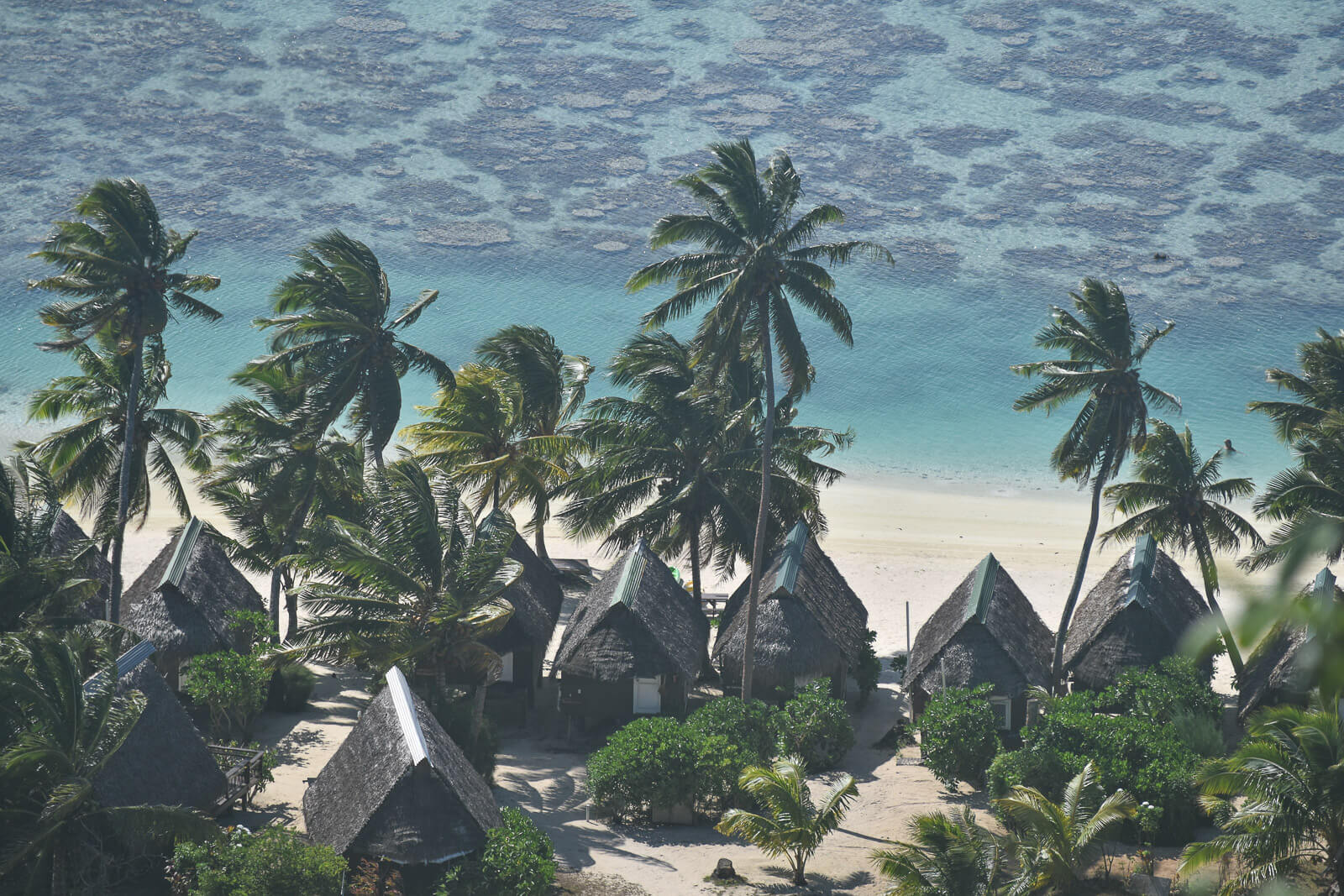 Day 8 Rarotonga
Fly back to Rarotonga for your last few days in the Cook Islands.
After checking into your final Cook Islands accommodation, head to Muri beach. Hire kayaks and paddle out into the lagoon and bring a mask and snorkel. (These are usually free if you're staying in the hotels around Muri). There is also the option to go out on a glass-bottom boat here.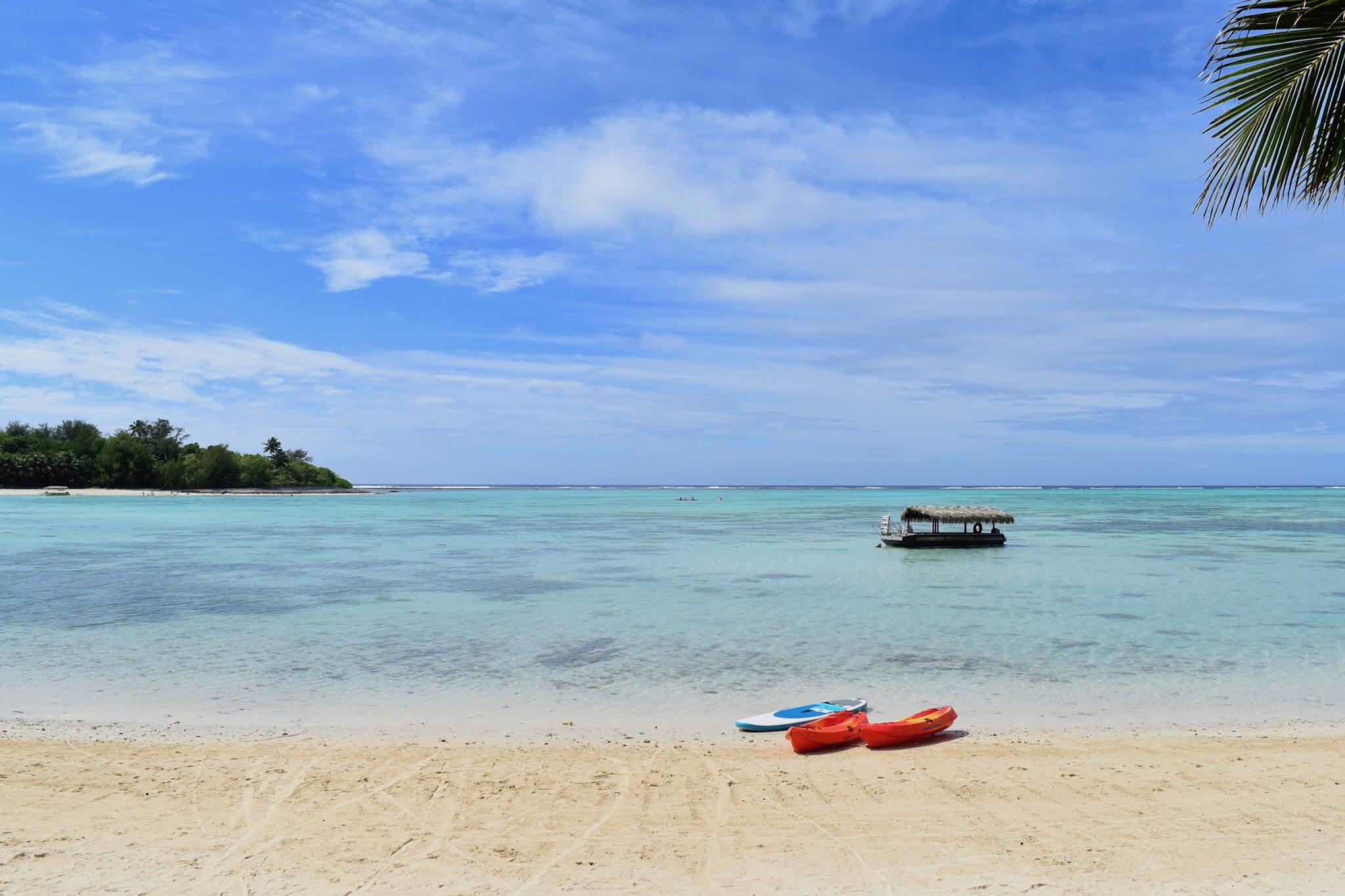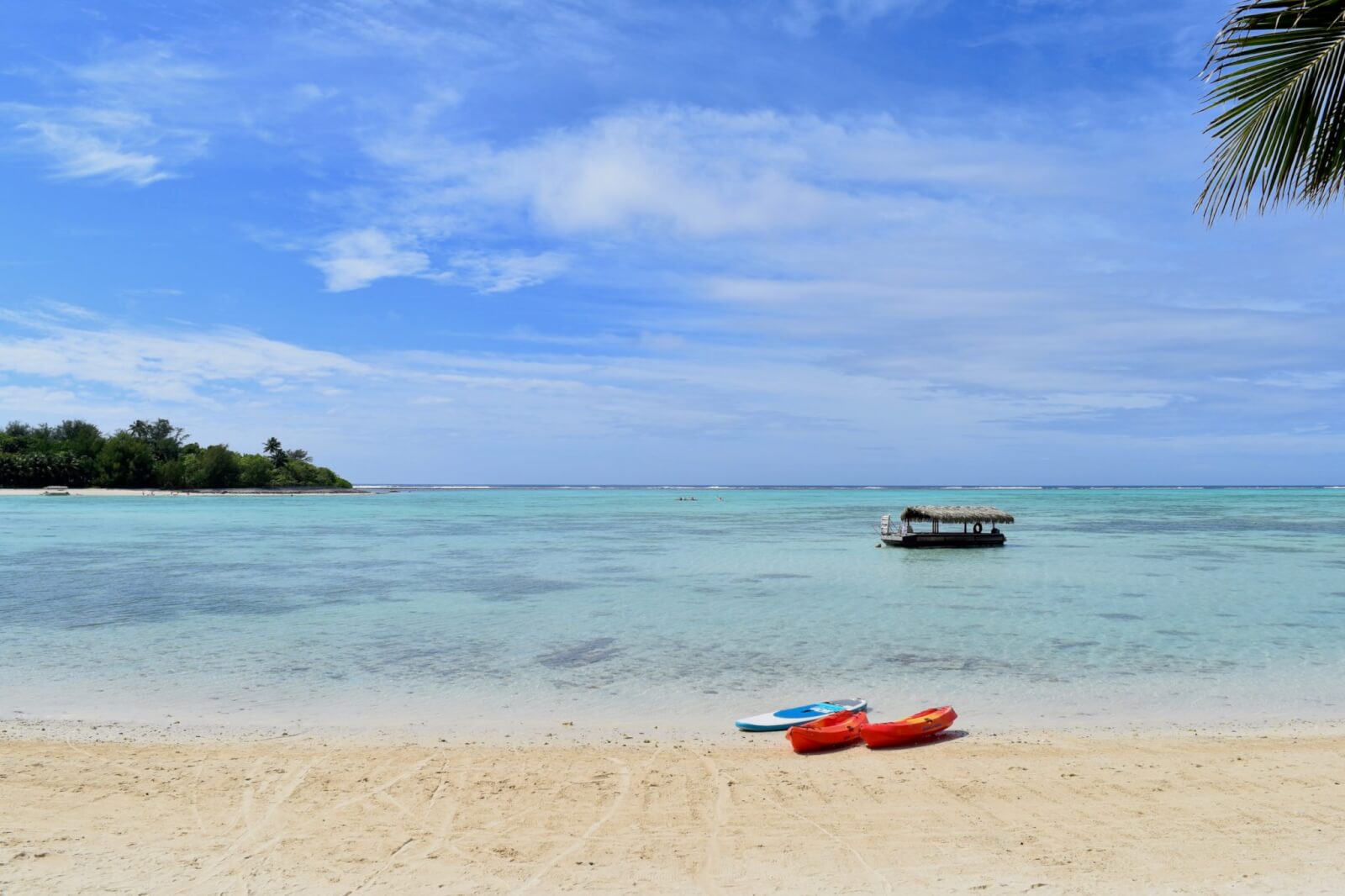 In the evening, have dinner on the west side of the island at the Shipwreck Hut beach bar and enjoy the beautiful sunset (weather permitting!).
Day 9 Rarotonga
Get an adrenalin rush on a Raro Buggy Tour. This was such a great day. You drive through the backroads in a big yellow buggy until reaching the derelict old Sheraton hotel, where you can zoom around the site and through the mud. Definitely don't wear your best clothes – you will get filthy and wet – but it's a lot of fun. You need a driving license to drive the buggy. A Raro Buggy Tour costs $200 NZ for two people.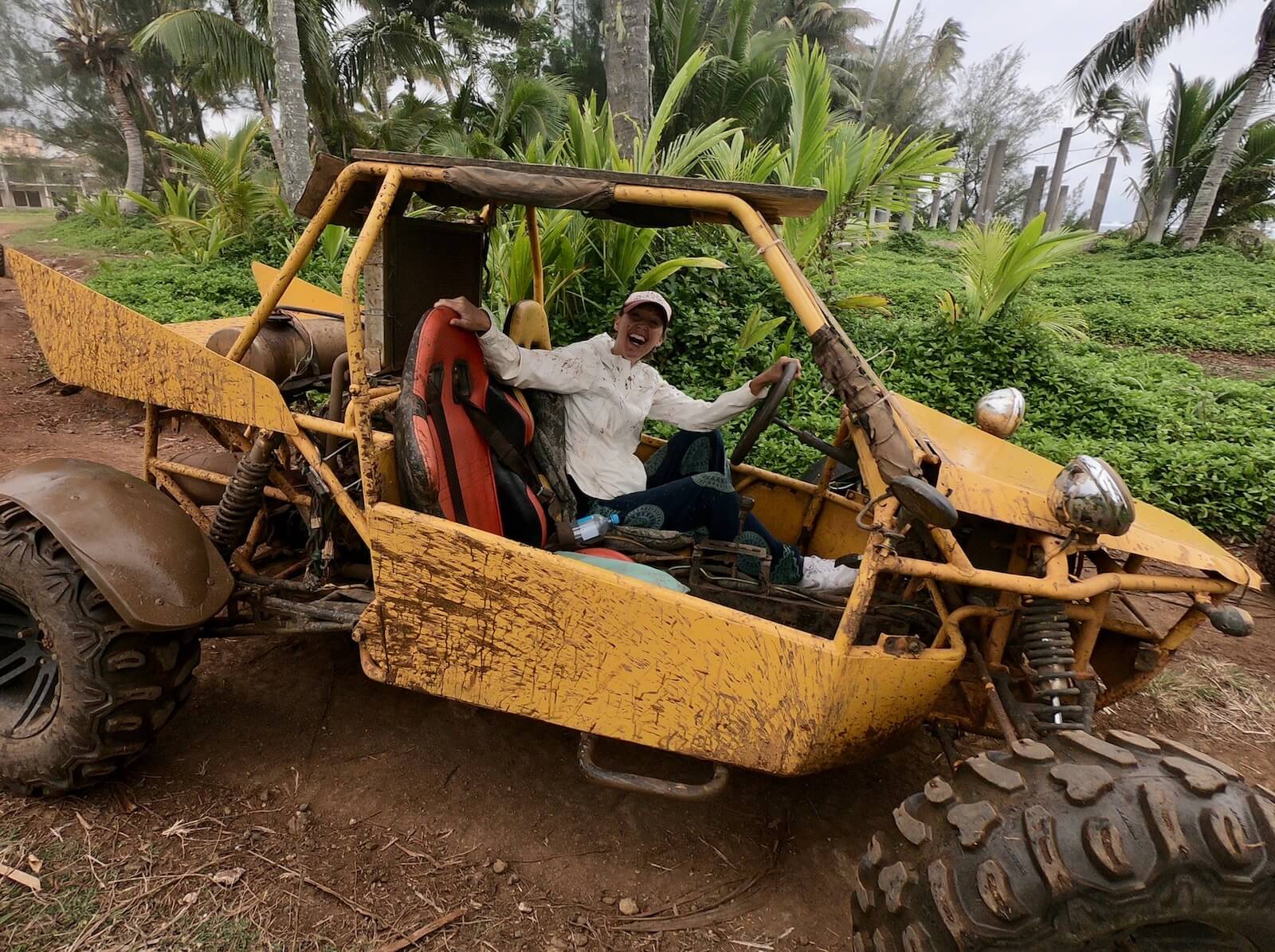 Day 10 Rarotonga
On the last day of your Cook Islands trip, spend the day snorkelling at Aroa Lagoon Marine Reserve, then have lunch at Charlie's Cafe, before a second snorkel and beach time at Tikioki.
Then head back to the airport for your flight home from paradise.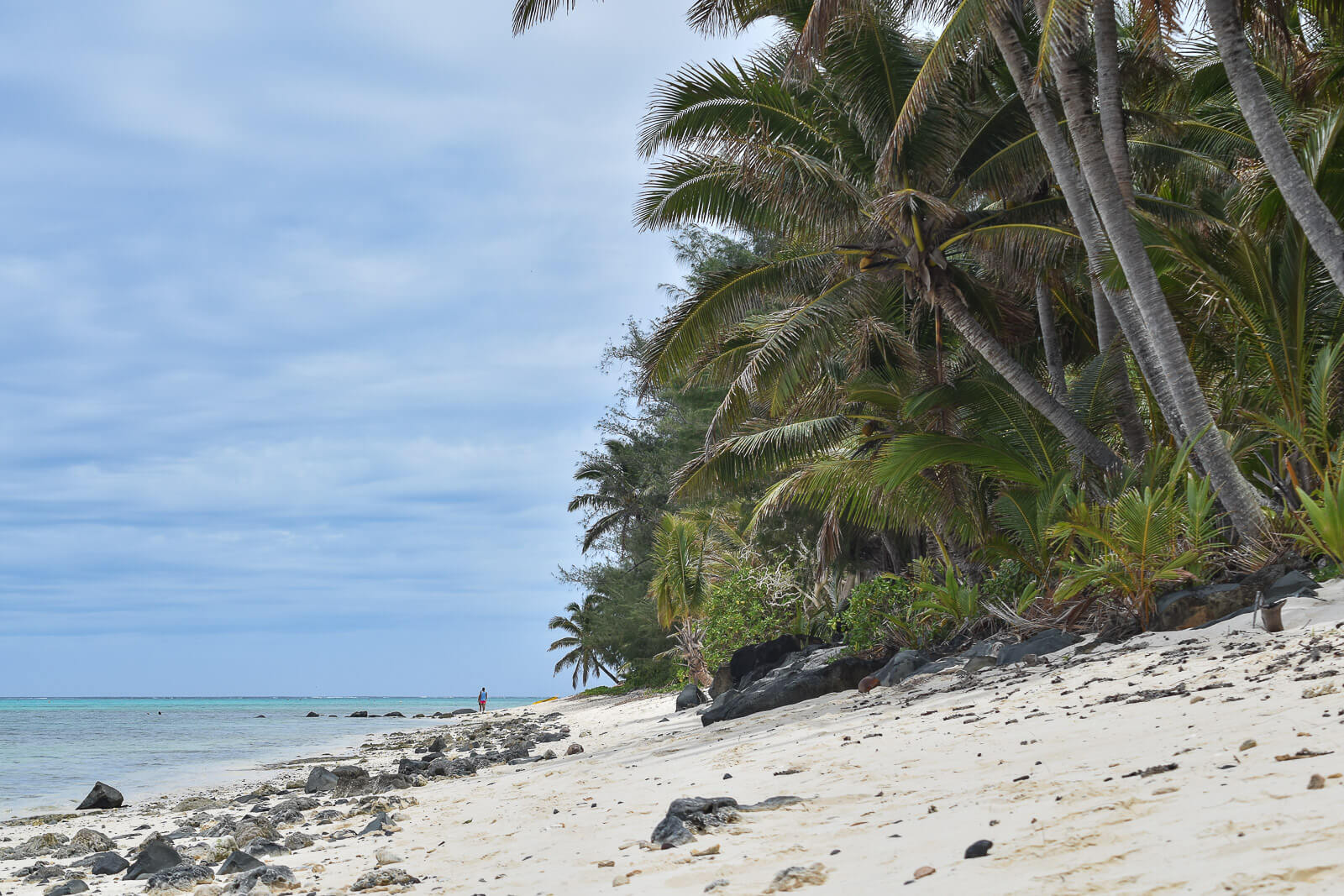 Other Itinerary Options
If you prefer to have fewer changes of accommodation, then you can spend 5 days in Aitutaki followed by 5 days in Rarotonga. We enjoyed staying in different areas of Rarotonga which is why I have suggested the above, plus it also reduces the risk of missing flight connections if one of your flights is delayed. If you do decide to do the 5/5 days option, then I recommend planning on landing in Rarotonga in the morning on your first day and flying to Aitutaki later in the afternoon.
Another option is to spend a few days in Atiu after Aitutaki. If you do this, I suggest reducing your time on both islands by a day and spending two days on Atiu, which is a 45 minute flight from Aitutaki and Rarotonga.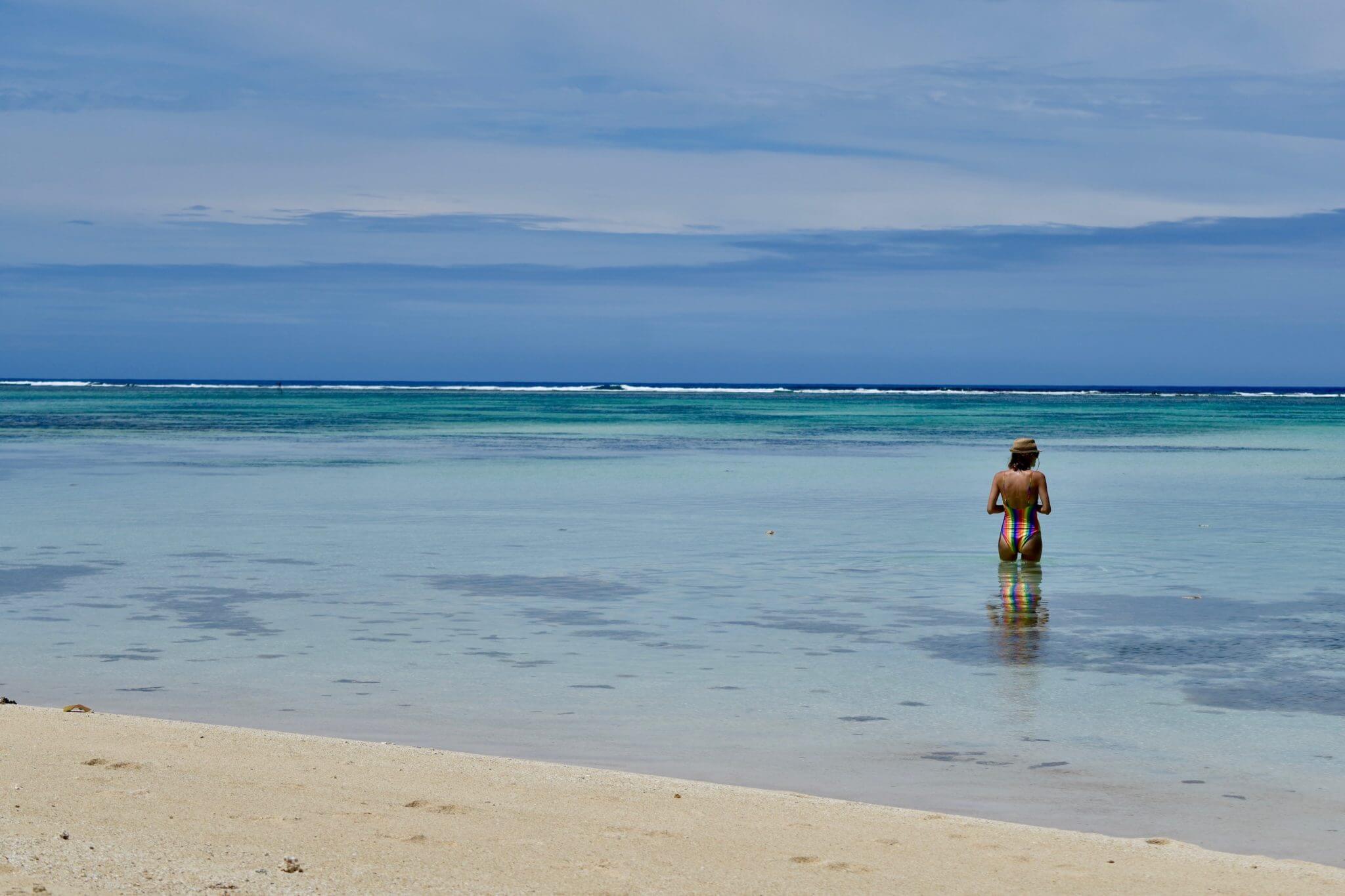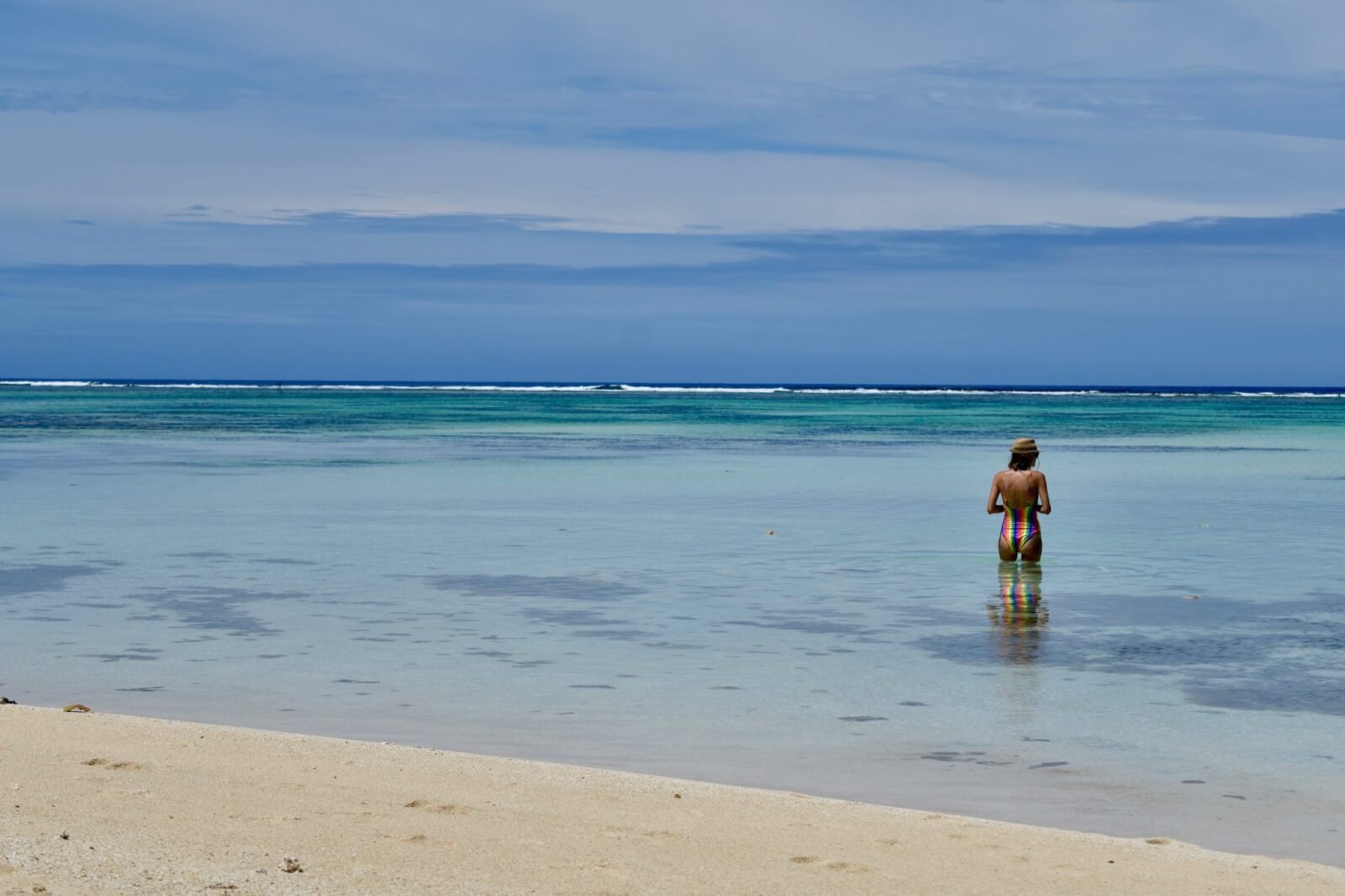 Things to Do on Atiu
Atiu is a quiet island with even less infrastructure than Aitutaki. The island is also known as Enuamanu which means land of the birds, and more species live there than on any of the other Cook Islands. You can take a tour with "Birdman George" Mateariki and see some of the rare birds living on the island.
As well as birds, Atiu is known for its many caves, including burial caves and water caves, some of which you can explore with a guide.
Atiu also produces excellent coffee, served in the traditional island method, which is roasted in coconut cream over an open fire.
Atiu Accommodation
Atiu Island Villa. There aren't too many accommodation options on Atiu but Atiu Island Villas are a good choice, featuring chalet-style villas with a kitchen and a fully stocked food cupboard with bread, eggs, cheese, canned goods and more.
How to Get to the Cook Islands
Air New Zealand flies from London Heathrow to Rarotonga via Los Angeles. From Sydney, it's 6-7.5 hours and from Auckland it's 4 hours. We flew from Tahiti and then flew onto L.A at the end of our trip.
It's worth noting, if you're flying from Australia or New Zealand you will cross the dateline, and arrive earlier than the date/time you left – so make sure you book your accommodation for the correct dates!
Cook Islands Currency
The New Zealand Dollar is the official currency of the Cook Islands, and you may come across Cook Islands-issued notes and coins, including a triangle-shaped $2 coin! You cannot change Cook Islands money outside the Cook Islands, so remember to change local notes and coins before you leave.