Paid partnership with Osprey.
I've travelled a fair bit in the last 10 years, from weekend breaks to round the world trips and I've used a lot of different bags, suitcases and luggage along the way.
In the last few years, I've become a brand ambassador for Osprey and have been lucky enough to try out many of their backpacks on various trips. So I put together a little guide to my favourite packs.
Osprey Backpacking/Travel Packs
Enrico and I have used a number of Osprey backpacking packs. They are quite different and each has its own pros and cons depending on the type of trip you're taking. When choosing a travel backpack there are a number of things to consider, but the main one is the type of trip you are taking, and how long are you actually going to be wearing the bag on your back – this will determine how important comfort is vs. functionality.
Osprey Sojourn 60
I just took the Sojourn on a 9 month trip around the world and I honestly can't rave enough about this backpack. Firstly, it has wheels. So when the ground is even you can pull the bag instead of carrying it, which for me is a massive plus. When it is too muddy/rocky to pull the bag, you unzip the back and pull out the backpack straps, and it is transformed into a proper backpack. I was a bit worried it would be uncomfortable carrying a backpack with wheels, but it has such a good design that it's really no different from carrying a regular backpack. It's incredibly sturdy. I took 38 flights last year, not to mention loads of buses, trains and more and the pack is still in perfect condition. It has a couple of pockets inside and out which are good for compartmentalizing your stuff. Basically, I love this bag and I'm so glad I took it on this trip.
Best backpack for: Backpacking, Extended trips, Weekend Breaks and trips where the ground will be even/paved for more than 50% of the time.
Farpoint 70
Enrico wasn't so keen on the idea of wheels – he wanted a regular backpack. So he took the Farpoint 70. It became a competition throughout the trip – who chose the better bag. He insists it was him, and the Fairpoint 70 is a great backpack for a backpacking trip. It's really light (lighter than the Sojourn as it doesn't have wheels and frame). It opens out like a suitcase rather than top loading, so it's really easy for accessing your stuff. It also has a detachable travel pack, which was really useful during the trip. Enrico kept his attached to the main pack when flying and took a separate larger daypack as hand luggage. So then we had two options for a daypack depending on what we were doing. I'm still glad I chose the Sojourn, but if we had visited more 'off the beaten path' locations, then the female version of this bag would have been my choice (Fairview).
Best backpack for: Backpacking, Extended trips, and Destinations with uneven roads and boats!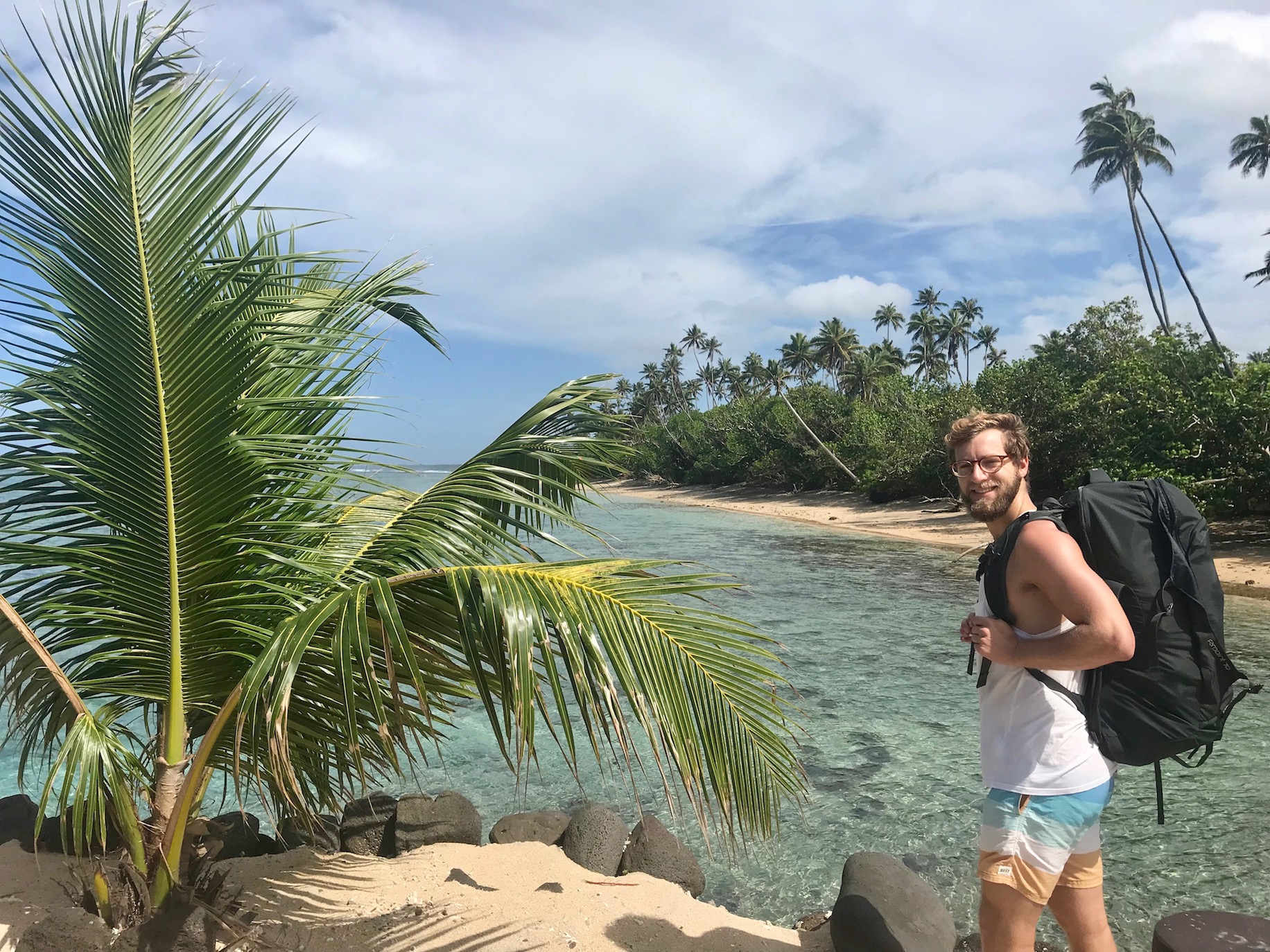 Osprey Aura 65
Last year we spent a couple of weeks backpacking in Cambodia and I took the Aura 65. It's really light and so great for a trip where you may need to carry your bag for long periods. The Aura is probably the most comfortable travel backpack I've worn and I would definitely use this if I was going to go hiking and camping. It's a top-loading bag, which I don't love as it means that you have to take everything out to access the stuff at the bottom (although there is a separate access point at the bottom), so between this and the Fairview/Farpoint I would more often choose the latter. However, it's definitely the best backpack for trekking.
Best backpack for: Backpacking, Extended trips, Hiking, and Destinations with uneven roads and boats!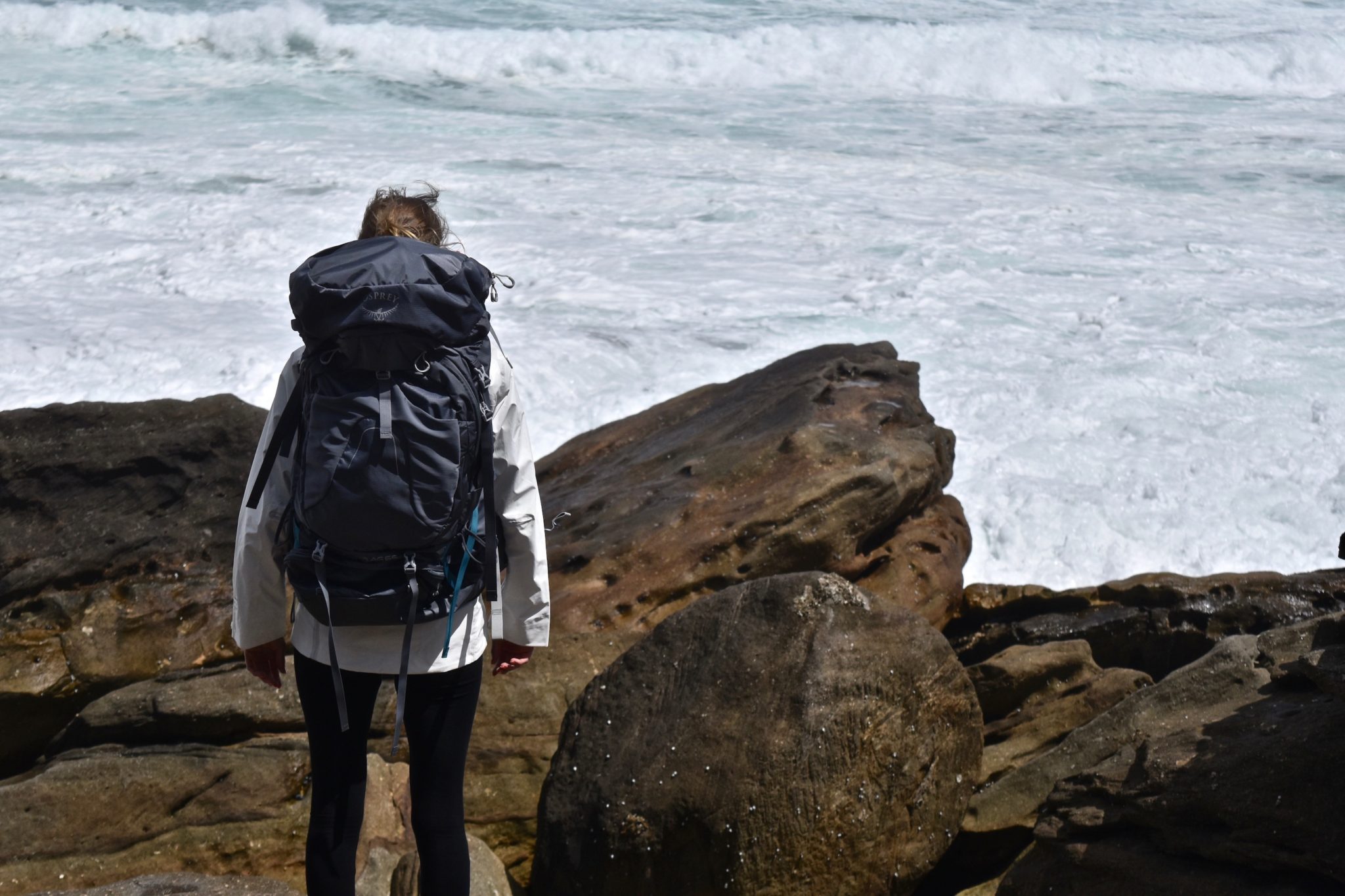 Fairview 40
This was my first Osprey pack and is still a favourite. The 40 size of the Fairview is perfect for long weekends. It's small enough to take as hand luggage but has plenty of space for all your things (plus compression straps so you can really get the most out of the space). It is compartmentalized with a section for my laptop so I can keep everything organised. It's a really durable bag and one I will keep using for a long time no doubt!
Best backpack for: Hand luggage, weekend breaks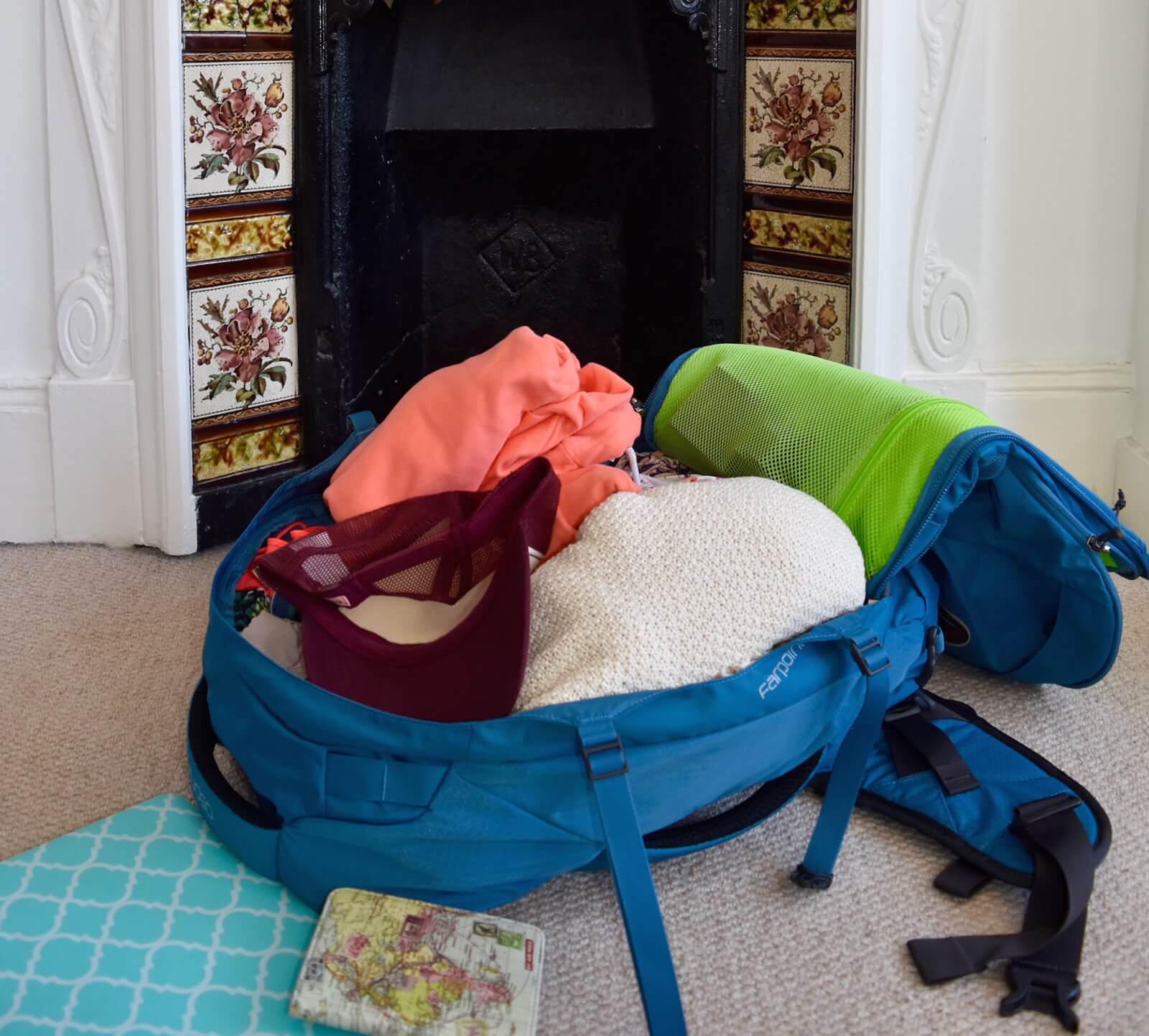 Hiking/Day Packs
For day trips, commuting, hikes and as my hand luggage – I pretty much always carry an Osprey backpack. My favourites are:
Daylite 14
The daylite pack is so light and comfy. It's small so you won't really fit a laptop or anything in there, it's much better for taking on walks or day trips where you just need the essentials. It has a ventilated back so you don't get too sweaty and it also holds a hydration sleeve which is great for long hikes.
Best backpack for: Day hikes and day trips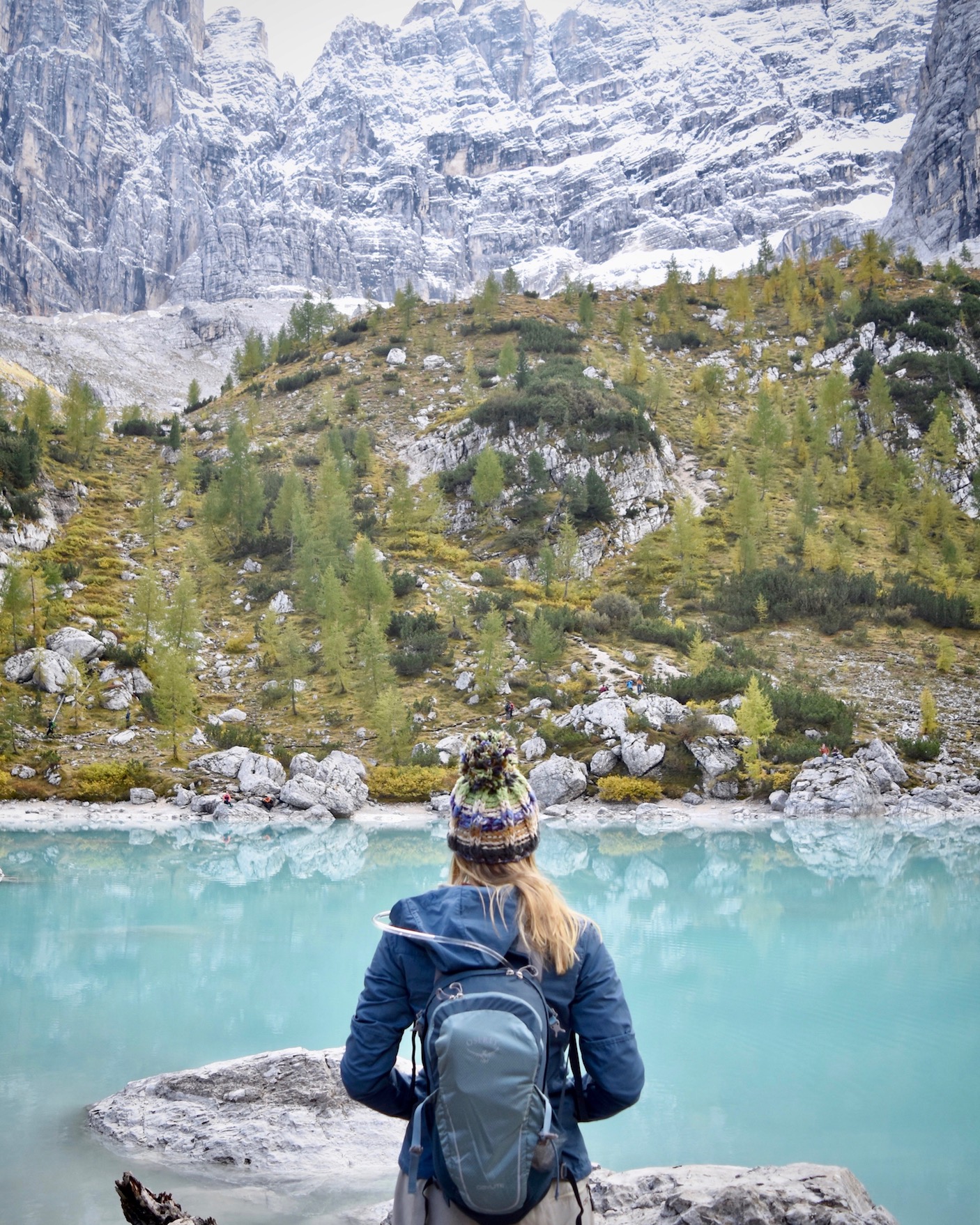 Hikelite 26
I took the Hikelite 26 as my hand luggage on our 9-month trip and I loved it. It's big enough to fit my laptop and cameras, plus a book and a jumper and a few other bits. It also has pockets at the front for water bottles, my travel pillow and travel essentials. It's comfy and great for hikes as it also has a suspended mesh back panel. It's a great all-around bag.
Best backpack for: Hikes, hand luggage and day trips
Tempest
The Tempest is one of Osprey's most iconic and best-selling packs and it's easy to see why. It's super comfortable, light and practical. Perfect for an adventure! You can adjust the back length to get the most comfortable fit and has handy little pockets in the waist strap so you can store stuff with easy access.
Best backpack for: Hikes, hand luggage and day trips