One of the benefits of living in Australia is its proximity to the South Pacific and the incredible island nations located in this beautiful part of the world. I've been lucky enough to travel to quite a few of these islands now, in particular, the Melanesian and Polynesian nations, the latter of which, include the islands of Samoa.
Samoa is an incredible place to experience Polynesian culture, is much less developed for tourism compared to other countries such as Fiji and the Cook Islands and offers a real Pacific adventure getaway. We travelled around the main island of Upolu and the largest island of Savai'i and have put together what we think is the perfect 10 day Samoa itinerary.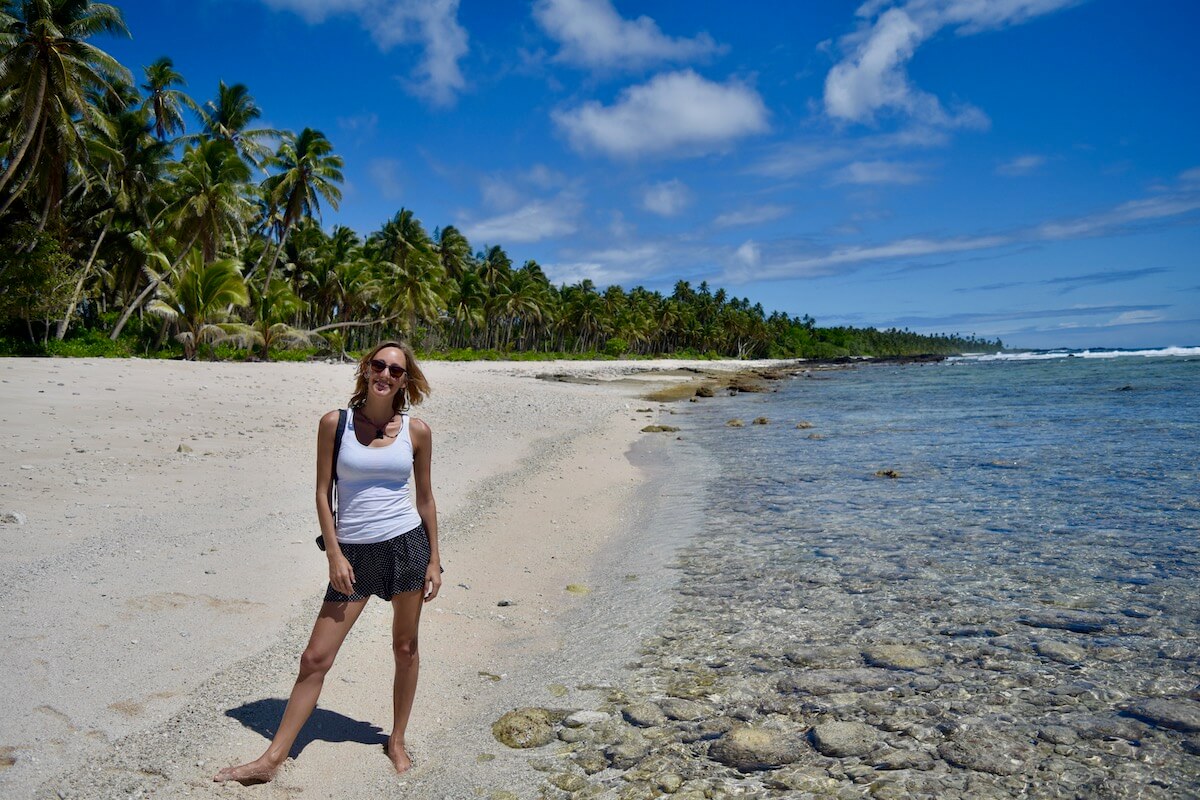 Disclosure: This article contains affiliate links. This means that if you click a link and purchase something I've recommended I may earn a small commission. This does not affect the price you pay but helps me to run this site. You can read my full affiliate disclosure here.
Getting Around Samoa
Samoa is a relatively easy country to travel around and getting between the two islands is simple, with a daily ferry service which takes 60-90 minutes for both car and foot passengers. If you want to take the car ferry, make sure you book in advance as it gets busy.
Though there are buses in Samoa (very fun and colourful buses!), I highly recommend hiring a car which will give you much more freedom to explore. Roads are generally slow-moving and there isn't much traffic, so it's an easy place to drive.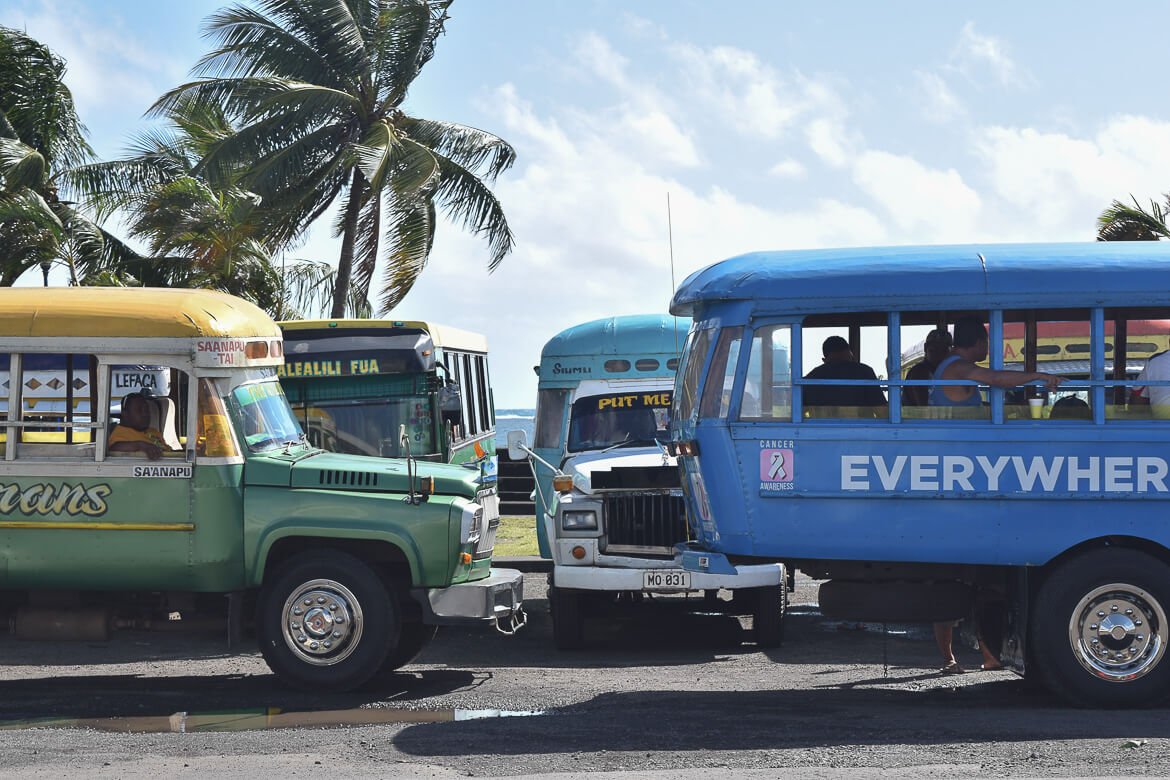 Accommodation in Samoa
There is a great mix of accommodation options in Samoa. A beach fale (pronounced fah-leh) is a simple thatched hut traditional to Samoa and throughout Polynesia. They often have open walls with curtains for privacy and many are set right on the beach so you can drift off to the sound of the waves. Usually, when staying at a beach fale accommodation, breakfast and dinner will be included in the rate and bathrooms are shared.
There are also several local guest houses as well as hotels and large 4 and 5-star resorts with pools and a range of facilities. Booking in advance is recommended and note that some fales aren't on booking websites and need to be called or emailed directly.
We have stayed in almost all of the resorts and many beach fales in Samoa – so have recommended our favourites at each location below. Even if you're planning a luxury trip, we think it's worth spending at least one night in a beach fale.
Note: As with many of the Pacific island nations, Samoa has been impacted by COVID-19, and many of the resorts and hotels are still recovering and do not have full service/facilities operating. It's worth checking this before you book.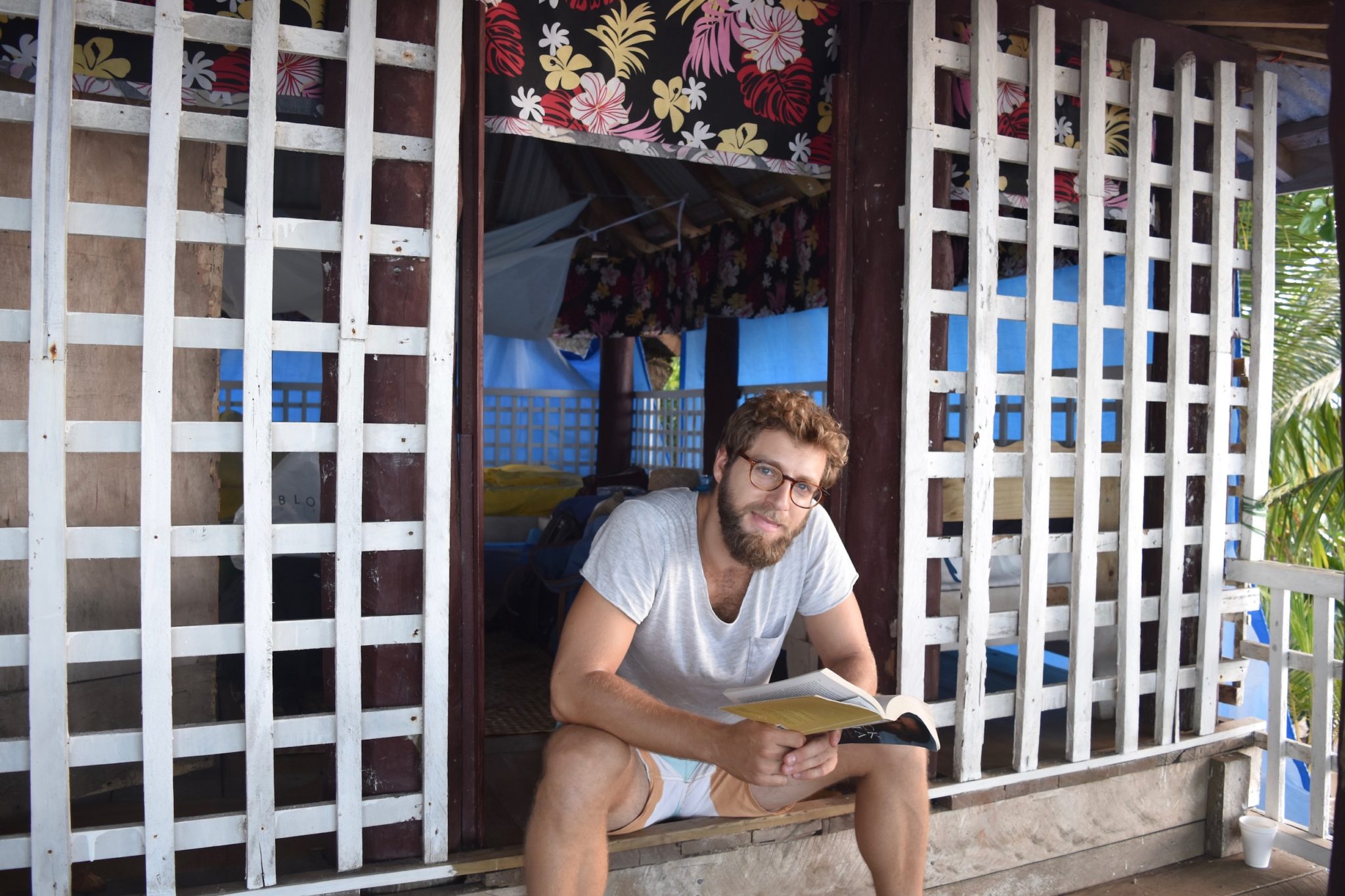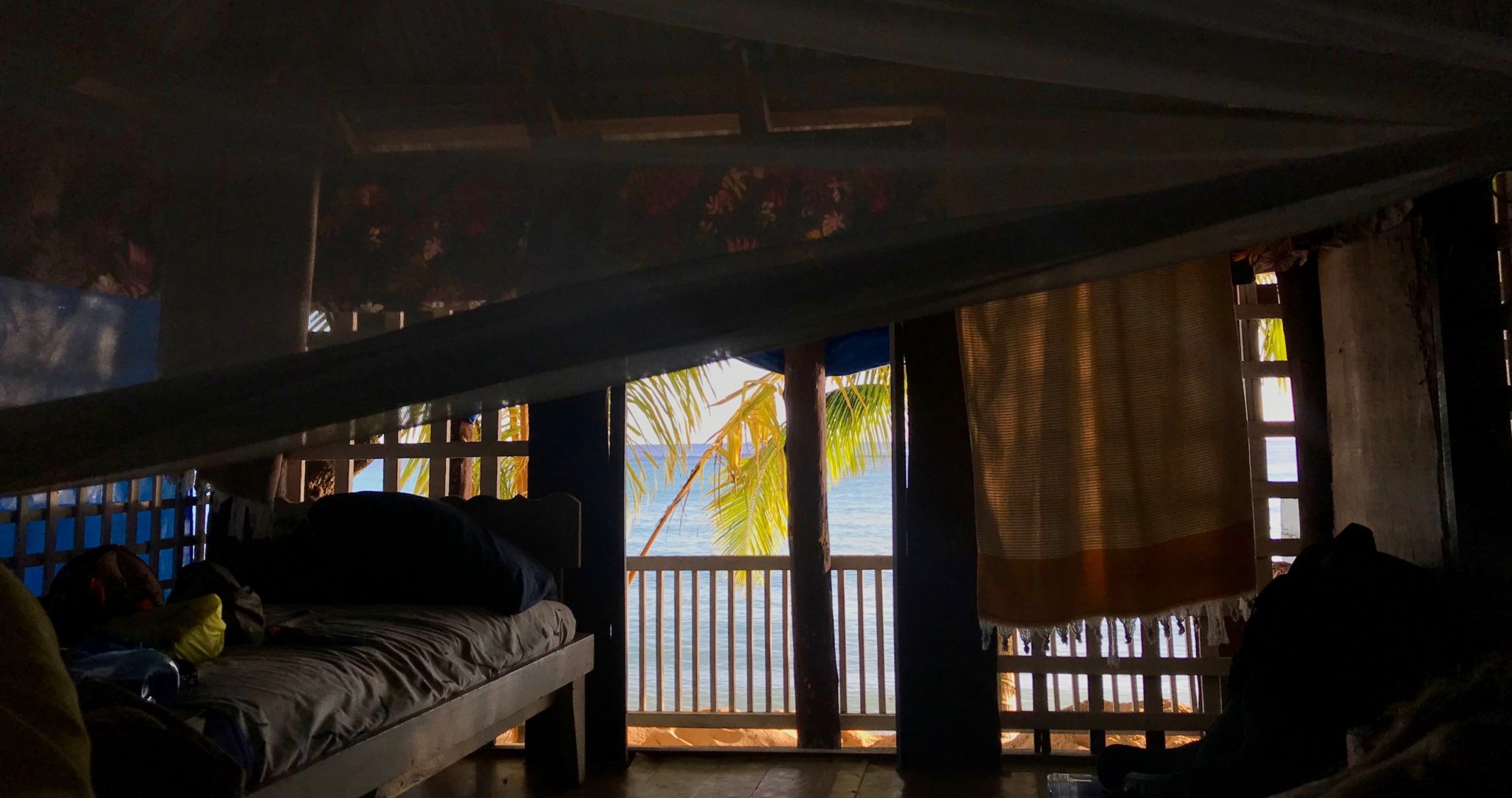 Ten Days in Samoa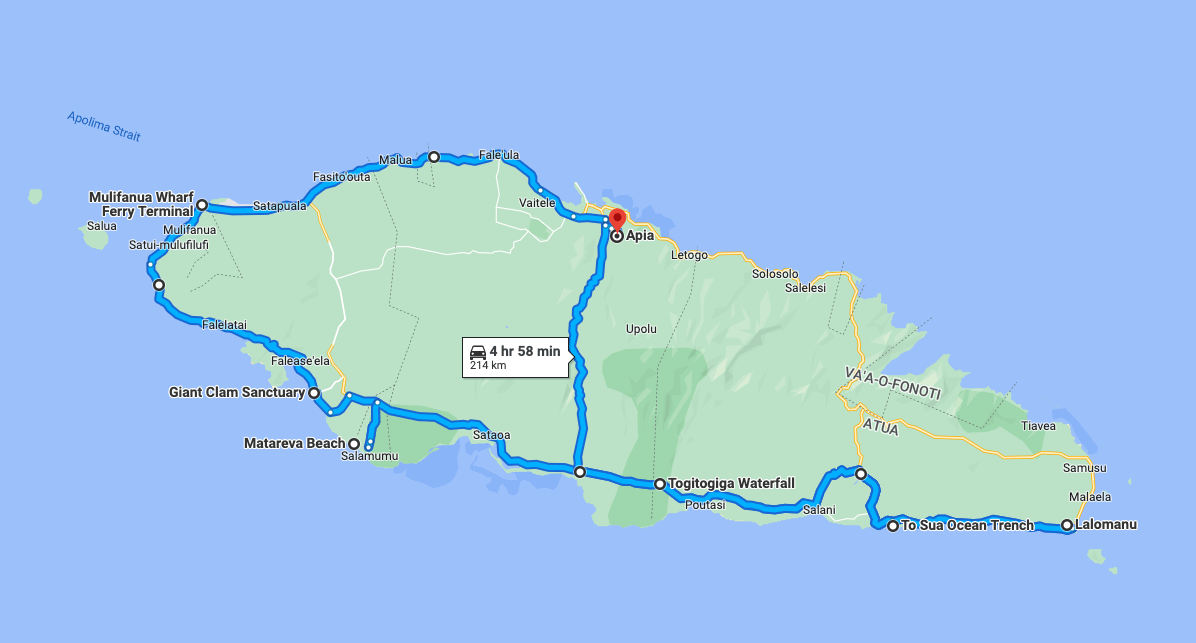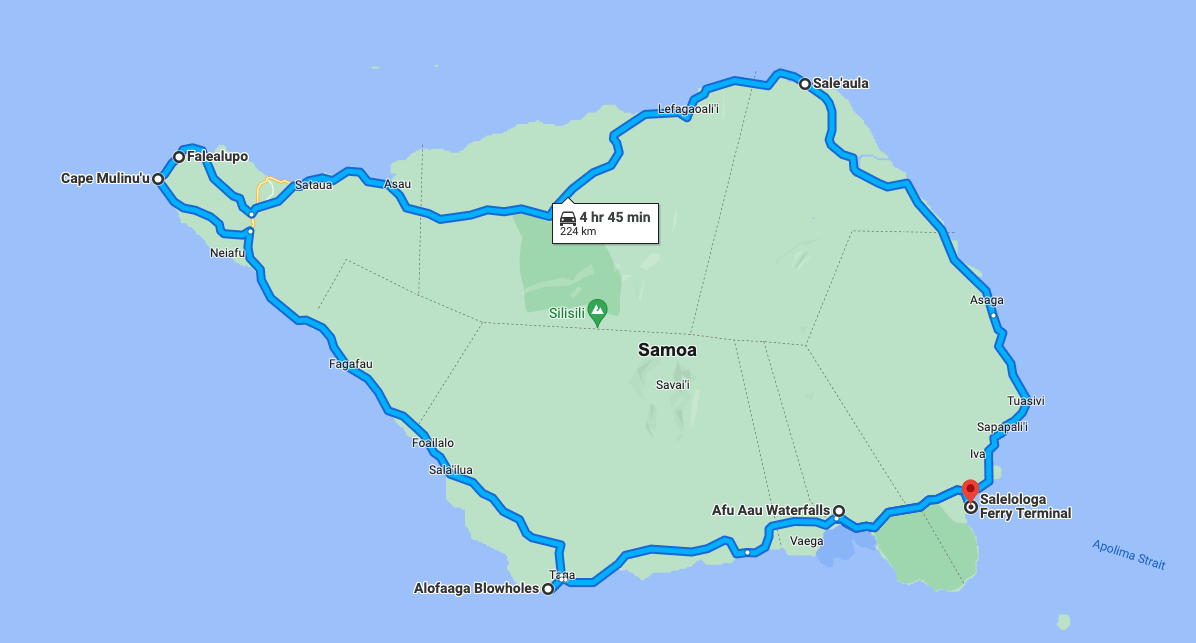 Day 1-3 – Apia, Upolu
The international airport is in Apia, the capital of Upolu. There is quite a bit to see here so spend a few days exploring before you set off on your Samoan adventure.
The Samoa Cultural Village
Make sure you pay a visit to The Samoa Cultural Village. It's a fantastic place to learn about Samoan traditions and the perfect introduction to a holiday in Samoa. You can watch Samoan dance, crafts and music, see someone receiving a traditional tattoo and eat Samoan cuisine cooked in the Umu (hot stone oven). It's free to enter, which makes it one of the best value experiences in Samoa.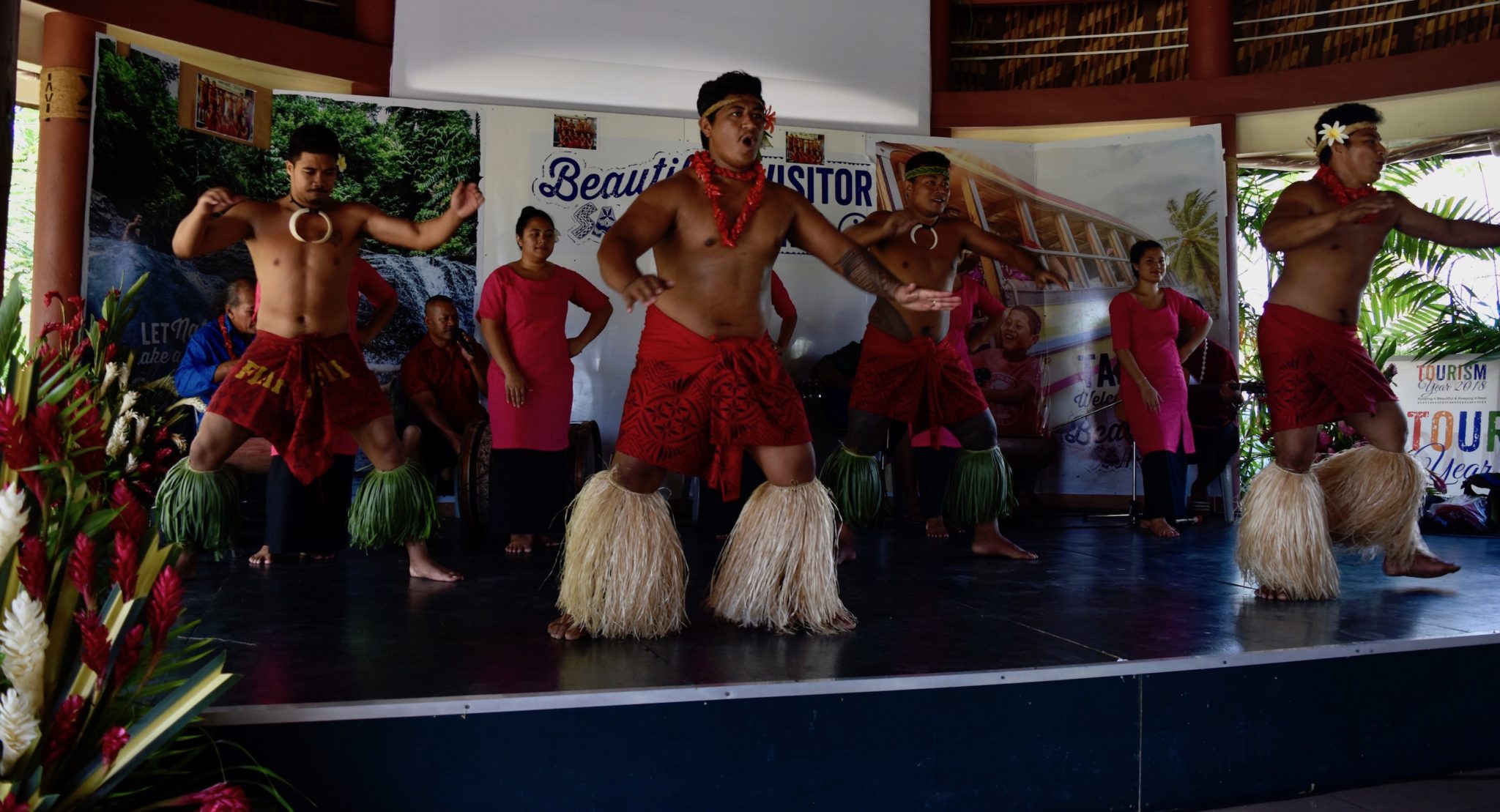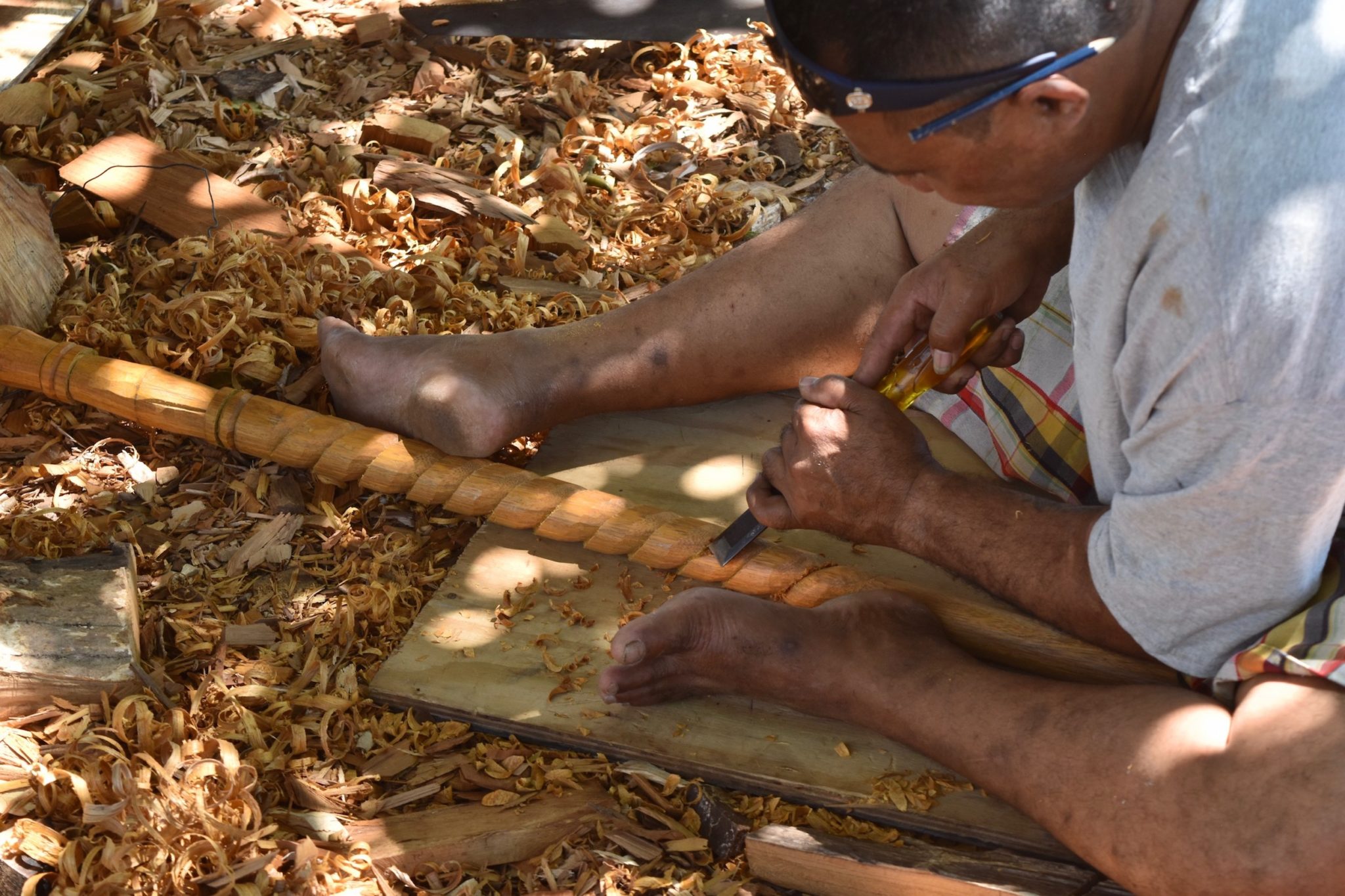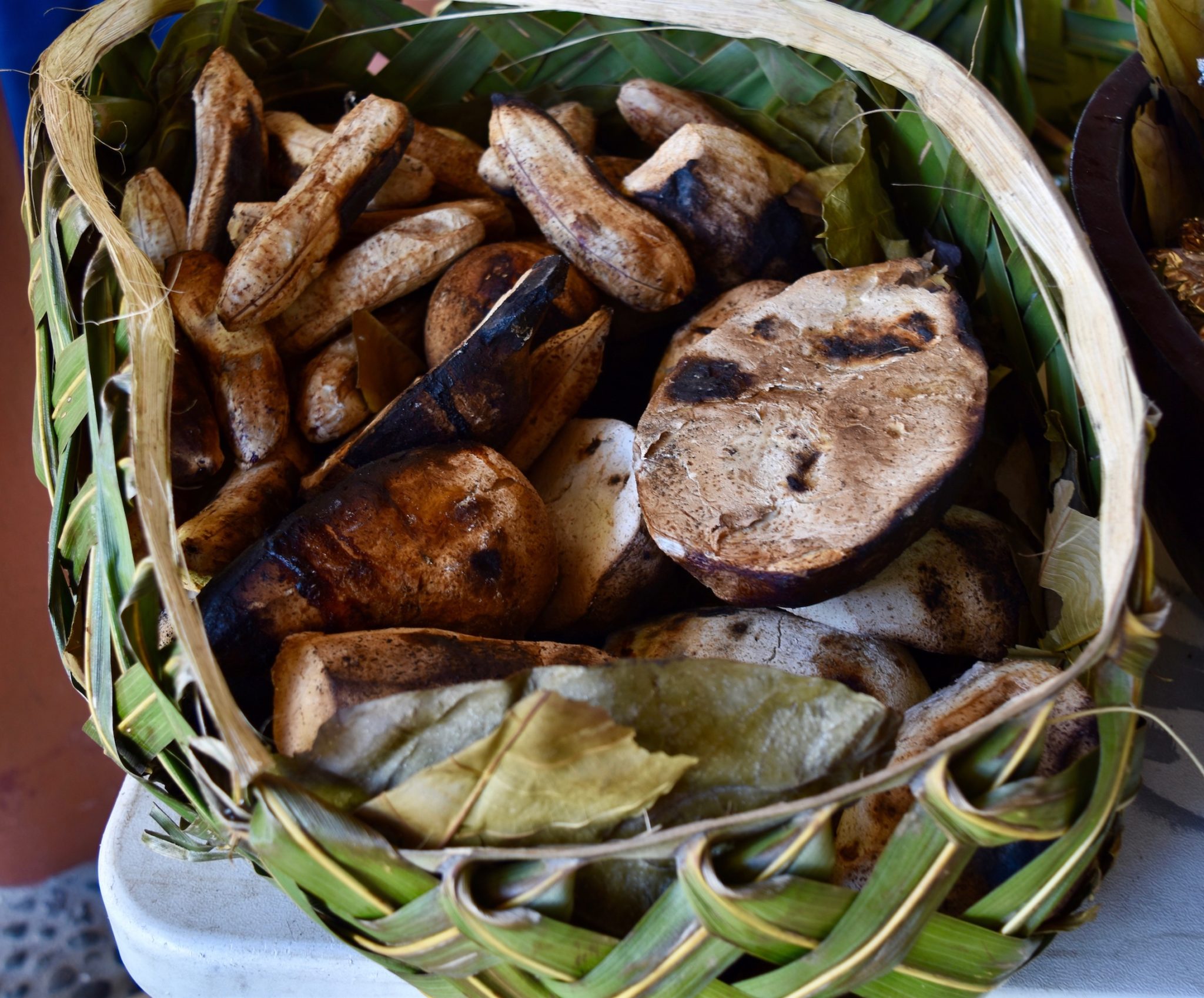 Attend a Church Service
Alongside the traditional Polynesian culture, most Samoans identify as Christian, which was brought to the island in 1830 by missionaries from London. Many attend Sunday services, and it's a big family day out with everyone dressed in the best attire. If you happen to be in Apia on a Sunday, it's worth attending a service. The music in particular is beautiful. We visited the Immaculate Conception Cathedral followed by a To'onai (a Samoan Sunday lunch) at the Orator Hotel.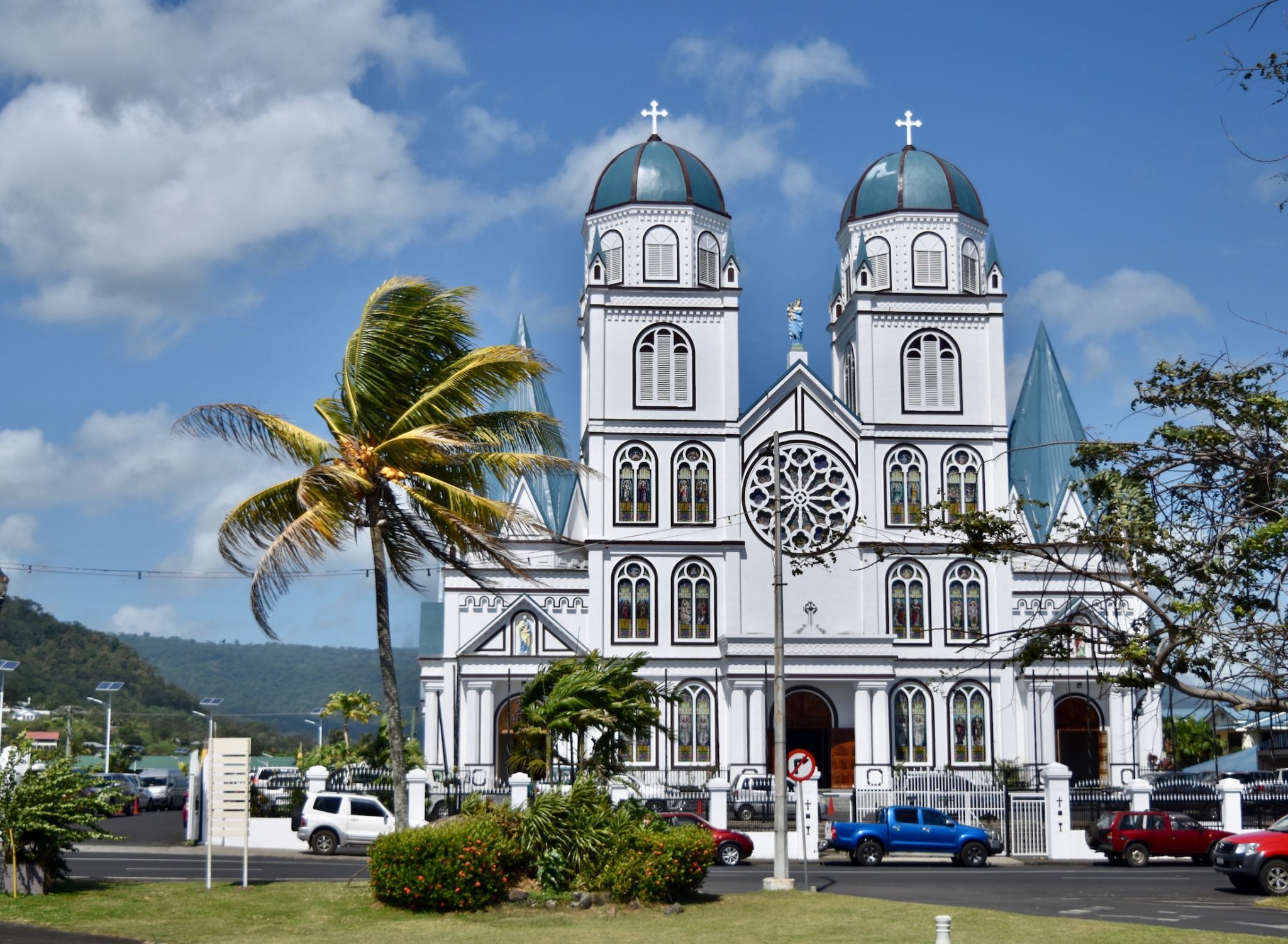 Fugalei Market
The Fugalei Market is a great place to purchase Samoan arts, crafts and gifts as well as try local foods. It is open every day and features fresh produce, home-cooked meals, clothes, jewellery and art.
The Robert Louis Stevenson Museum
Villa Vailima was the former home of author Robert Louis Stevenson Museum, who moved to Samoa in 1889 and was much loved by the local community. It is now a museum commemorating the life of the author and features much of the original decor and furniture. You can visit Stevenson's grave at nearby Mt Vaea National Reserve, a 30-minute steep hike from the Museum.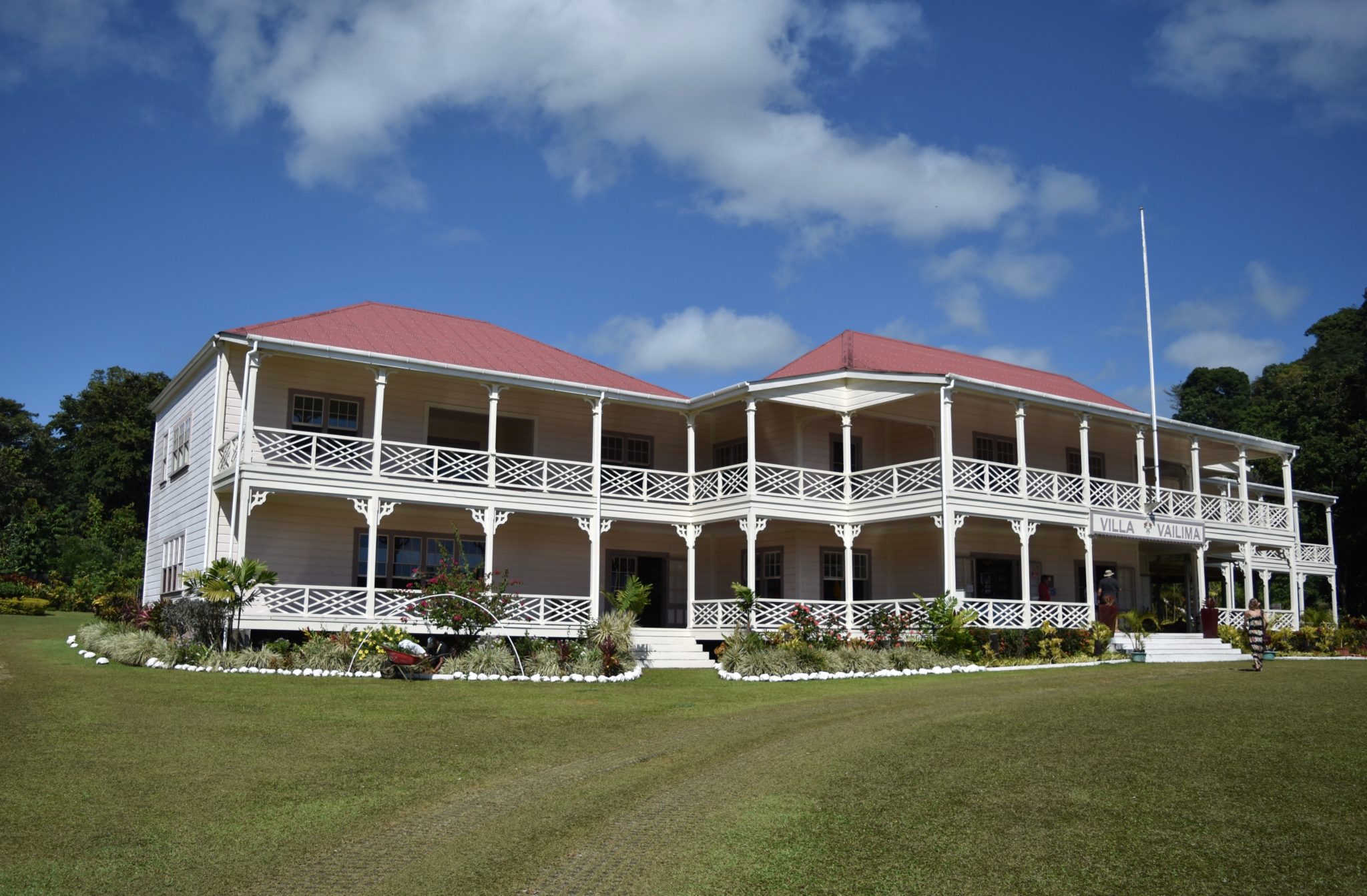 Palolo Deep Marine Reserve
This is a great snorkelling spot five minutes walk from the centre of Apia. It's about 100m swim out to a blue hole with lots of coral and fish. Plan to visit at high tide otherwise it can be a bit tricky to get in and out when it's low. You can hire snorkel gear from the beach and there are also changing rooms and showers.
Check out the top things to do in Upolu.
Where to stay in Apia
We stayed in a few different Apia hotels. Here are our recommendations:
High-end/luxury
We enjoyed our stay at this beautiful resort, set on a 14.8-acre private island. It's a 5-minute drive from Apia centre and has a private beach, a great restaurant and bar and an outdoor pool. Our room overlooked the ocean and it was very peaceful.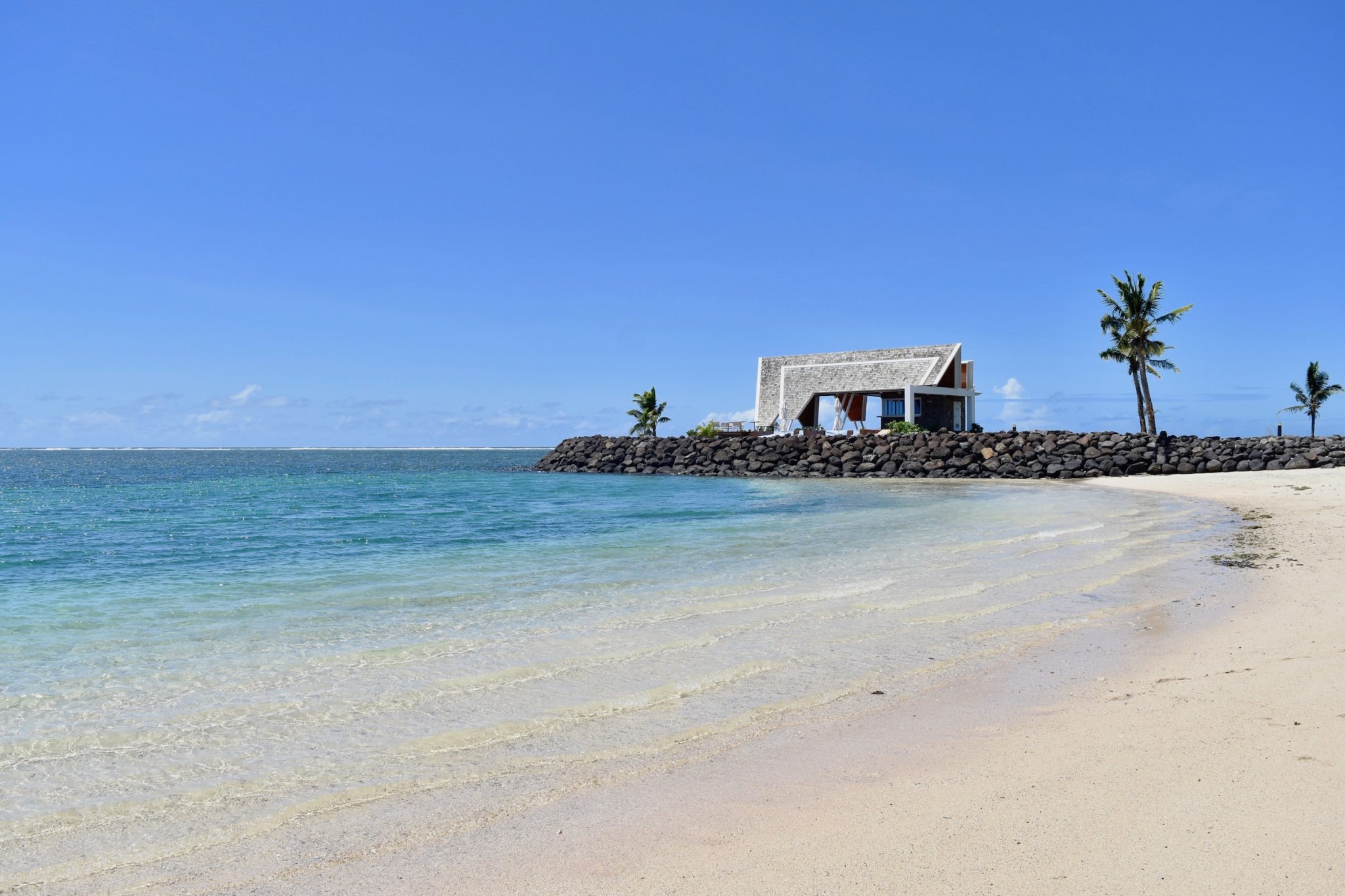 Sheraton Samoa Aggie Grey's Hotel & Bungalows
Located in a beautiful heritage property on Apia Harbour, a 5-minute walk from Apia's city centre, Sheraton Samoa Aggie Grey's Hotel & Bungalows is a well-loved spot in Samoa. It's a five-star hotel with an outdoor pool, gym, and multiple bars and restaurants.
Both Sheraton Samoa Aggie Grey's and Taumeasina Island Resort offer Fiafia Nights – a traditional Samoan cultural show and traditional Samoan dinner. This often includes Palusani (coconut cream in taro leaves) and oka (fish cured in lime and served in coconut milk) followed by a traditional dance and fire knife performance. Most big resort hotels hold one of these nights once a week.
Mid-range
3-star Samoana Boutique Hotel features an outdoor swimming pool, barbecue facilities and a shared lounge. Rooms have kitchens and private bathrooms.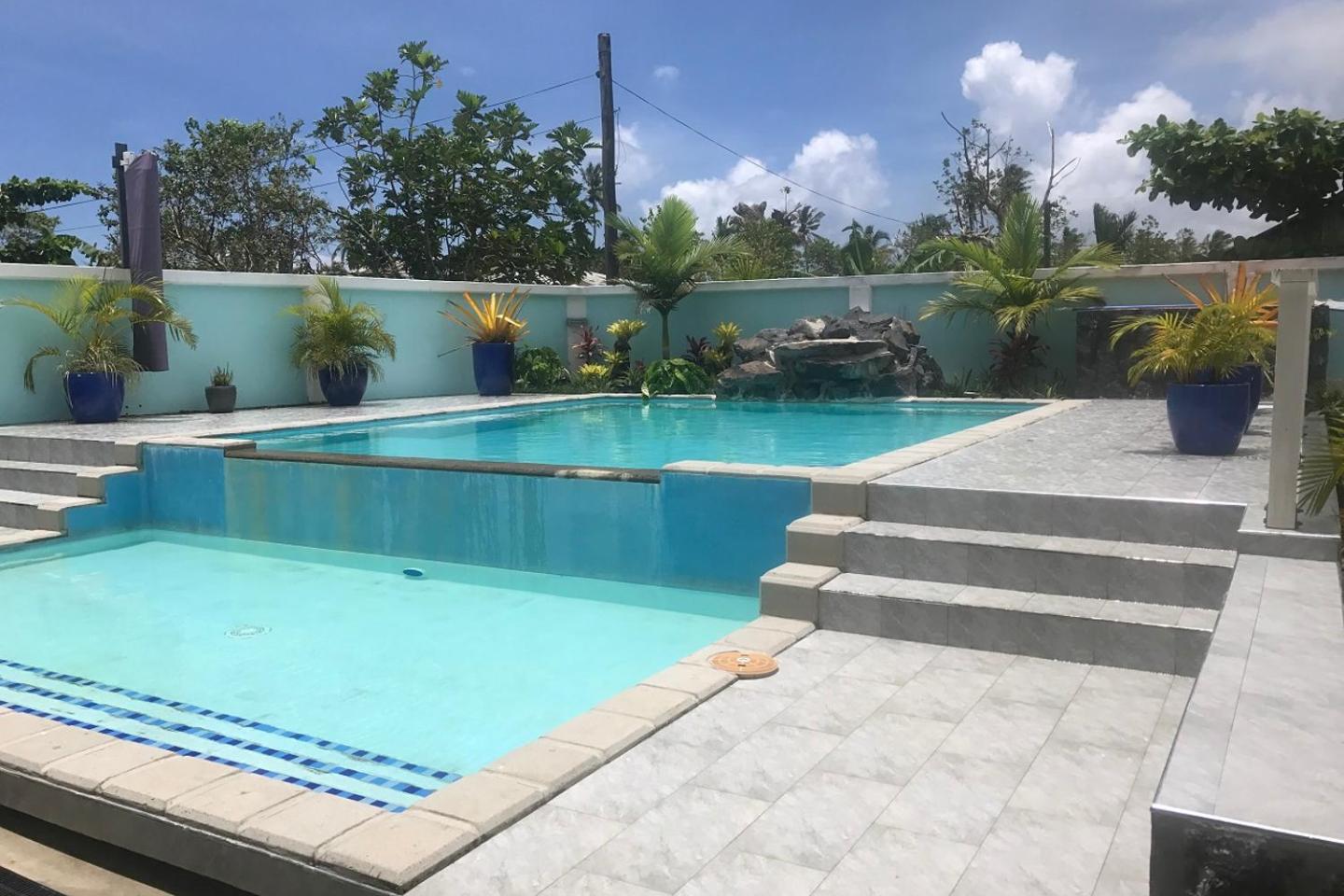 Budget
Located in the centre of Apia, The White House Hotel is a small friendly hotel with good family rooms. Rosy's Burger restaurant is on site – which is very popular with guests and locals and it's within easy walking distance to the markets and other restaurants in Apia.
Read our guide to island hopping in the South Pacific.
Day 4 Savai'i
Check out of your hotel and drive an hour west to Mulifanua Wharf Ferry Terminal for the ferry to Savai'i. It's recommended to book the ferry in advance, especially if you're taking your car aboard.
Once you arrive in Savai'i, drive 20 minutes to Afu A'au Waterfall. It's a 10-minute walk from the car park to the falls, where you can swim in the freshwater pool below. (Closed on Sundays).
Then head north to Saleaula lava Field. This area was once five villages that were buried under lava from the 1905-1911 Mt Matavanu eruption. The lava formations are beautiful and you can even stroll through the remains of a church from one of the villages.
Spend the night here at the nearby resort or beach fales.
Where to stay on Savai'i's North Coast
High-end/luxury
This is a lovely beachfront resort, with snorkelling just off the shore. These high-end versions of beach fales, as well as villas and suites, all with en suite bathrooms and patios. The resort has a few restaurants and also hosts Fia Fia nights.
Another beachfront spot, Savaii Lagoon Resort has great amenities in the rooms including microwaves and kitchenettes. There is also a beach bar and restaurant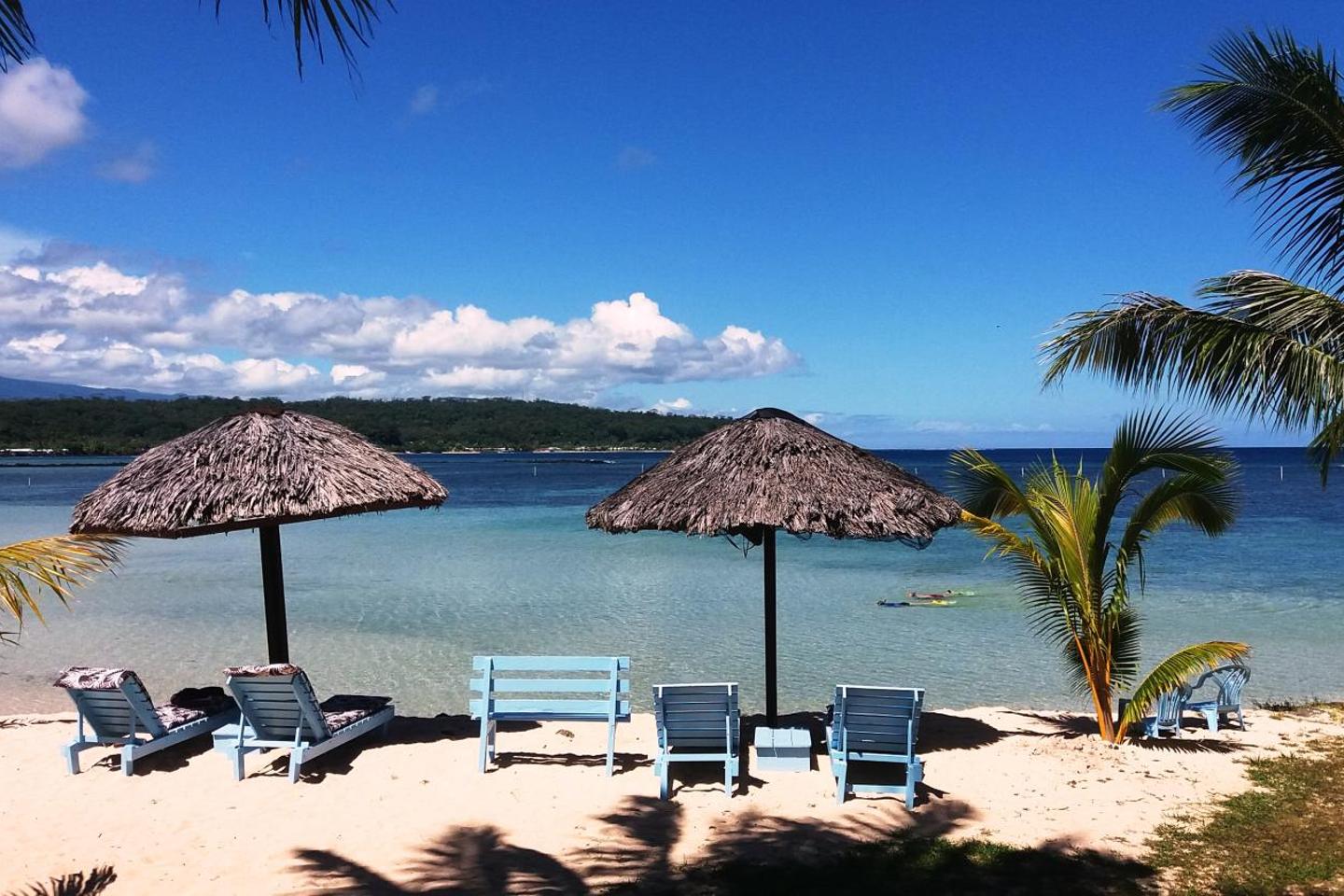 Budget
A lovely family-run accommodation with beachfront fales – you can't get much closer to the ocean! Rates include delicious Samoan breakfast and dinner.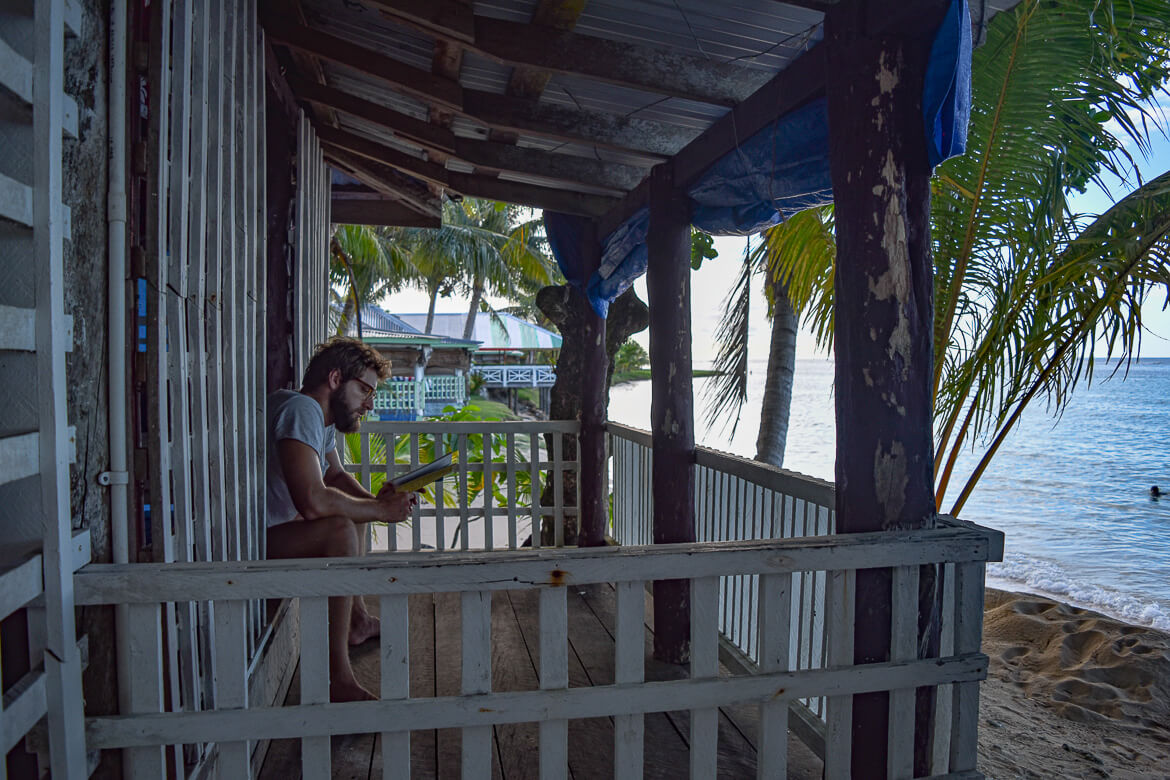 Day 5 – North Savai'i
Head out for a snorkel in the morning and you might be lucky enough to see some of the turtles that live along this coastline.
After lunch, drive west to Falealupo. This is arguably Samoa's best beach, with white sand, striking rock formations and coconut-filled palms.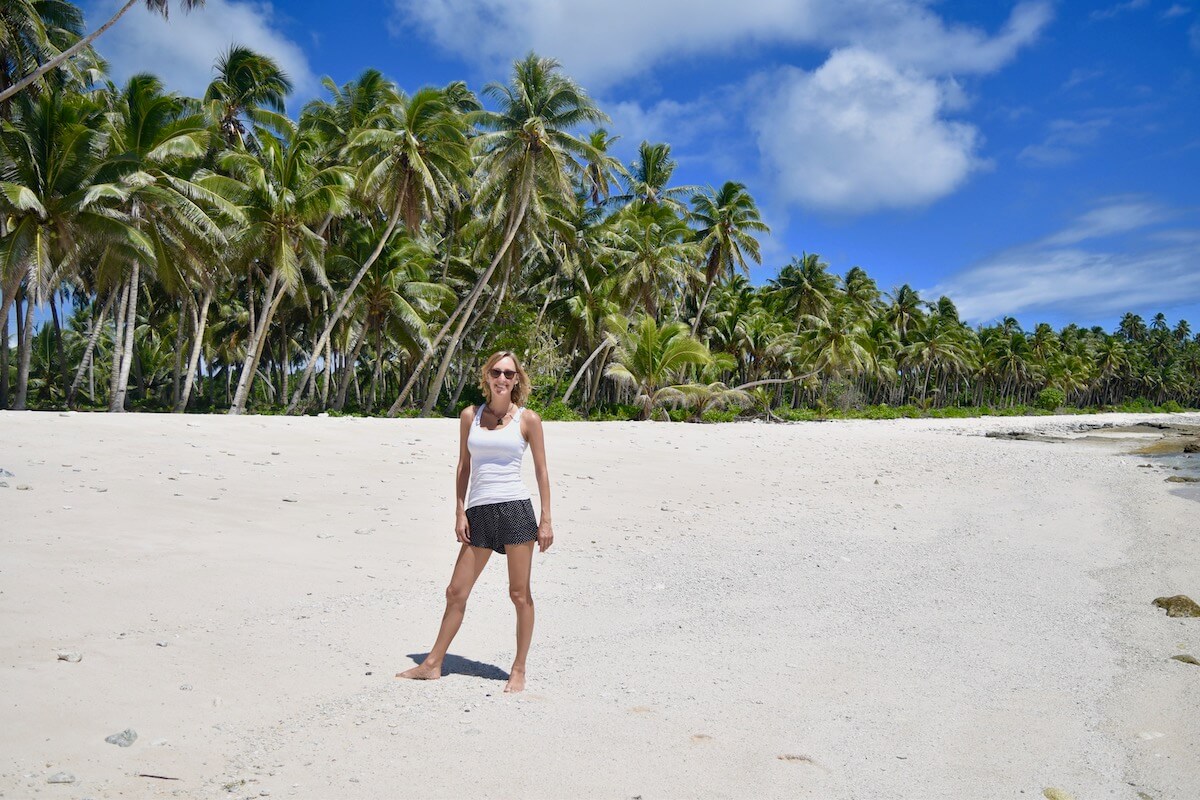 You can pay a visit to the Falealupo Canopy Walk. Not for those with a fear of heights, this includes a bridge between two large trees and a wooden staircase up to a platform of a 230-year-old banyan tree.
Nearby Cape Mulinu'u is the most western point in the whole of Samoa and has beautiful sunsets as well as some cultural and archaeological sites. Locals will be happy to tell you about them for a fee.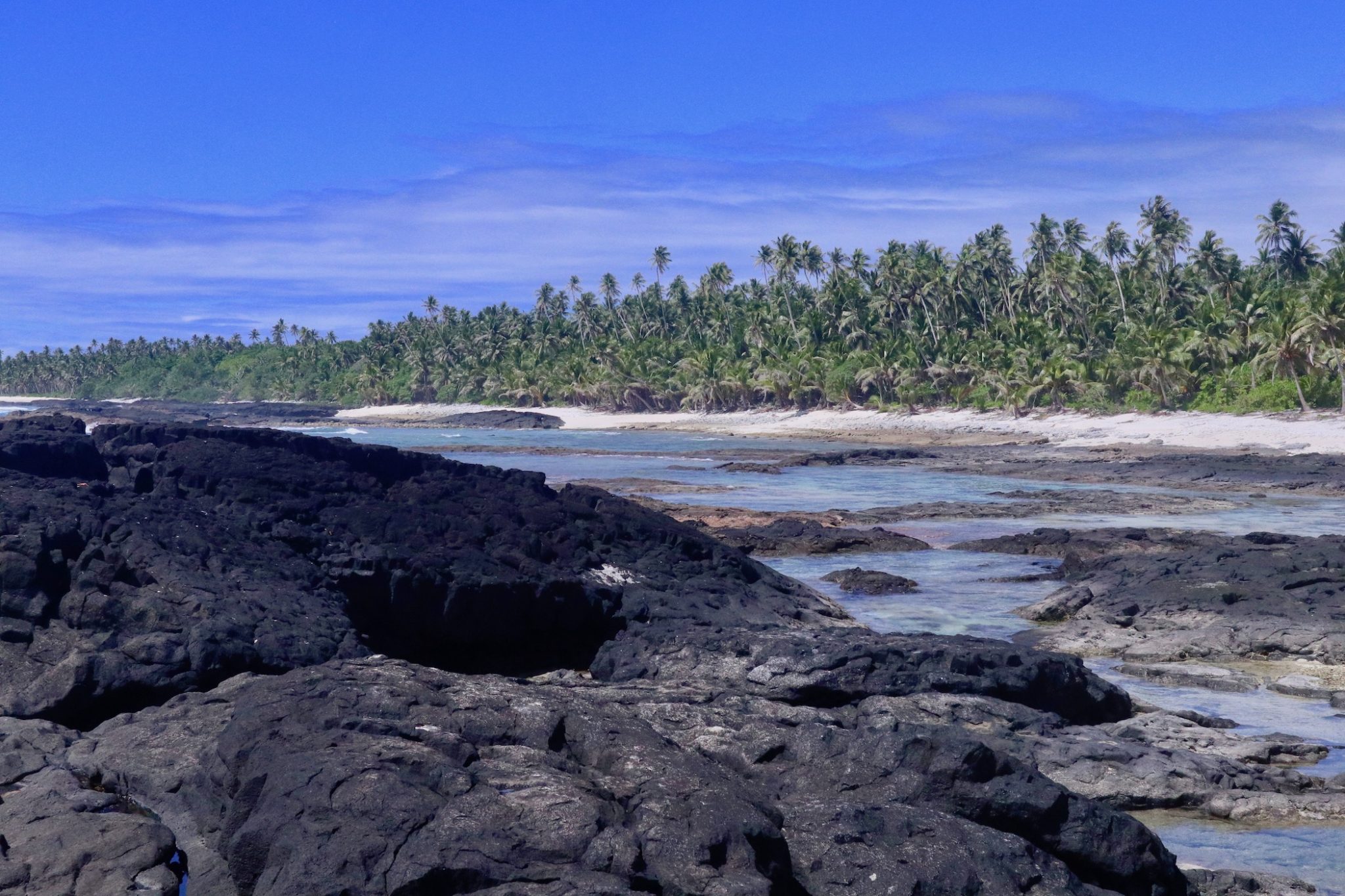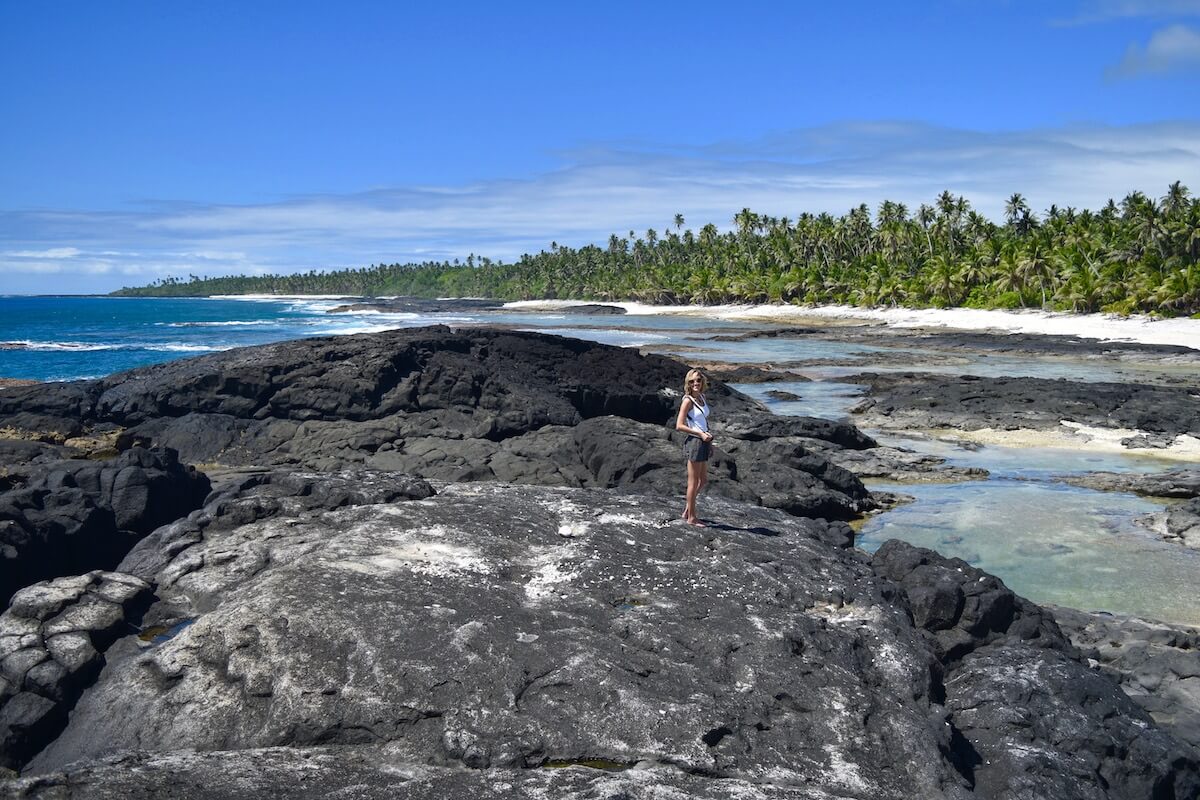 Where to stay in Savai'i
If you want luxury, then head back to Saleaula and spend another night at Stevensons at Manase or Savaii Lagoon Resort. Otherwise, there are a few nice beach fales.
Budget
This is the only accommodation in Falealupo. The fales overlook the ocean and are a perfect spot to watch the sunset. Breakfast and dinner are included in the rate.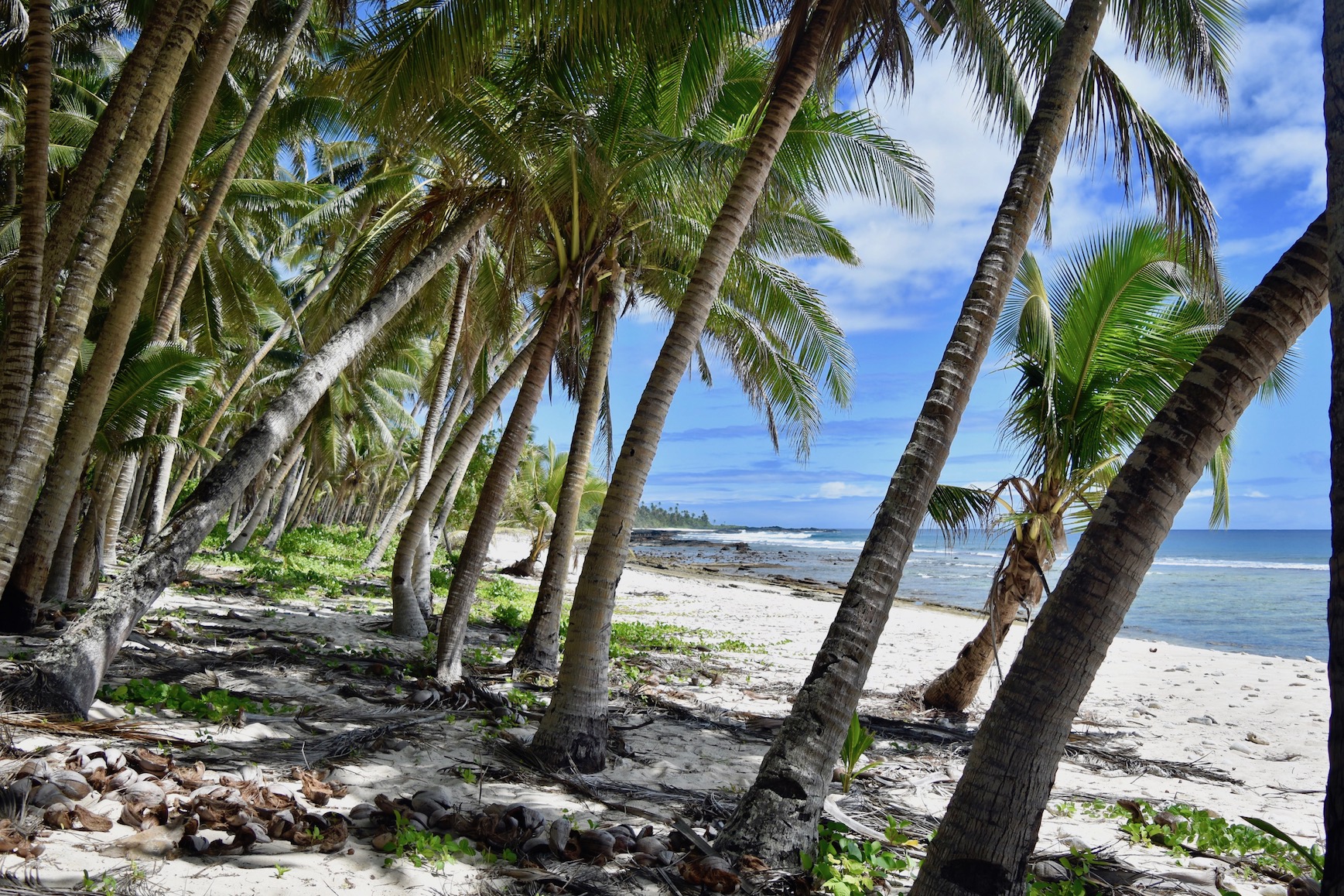 A short drive back along the coast, this Savai'i accommodation offers traditional open fales, garden fales with walls and beachfront air-conditioned suites. Breakfast is included in the rate. The lodge organises fishing trips, rents out beach equipment such as kayaks and SUPs and also organises tours to local villages.
---
Day 6 – West Savai'i
Continue on road south to the Alofa'aga Blow Holes and see the impressive power of the ocean swell shooting through lava tubes. Locals will offer to throw a coconut inside before it shoots back out again (for a fee).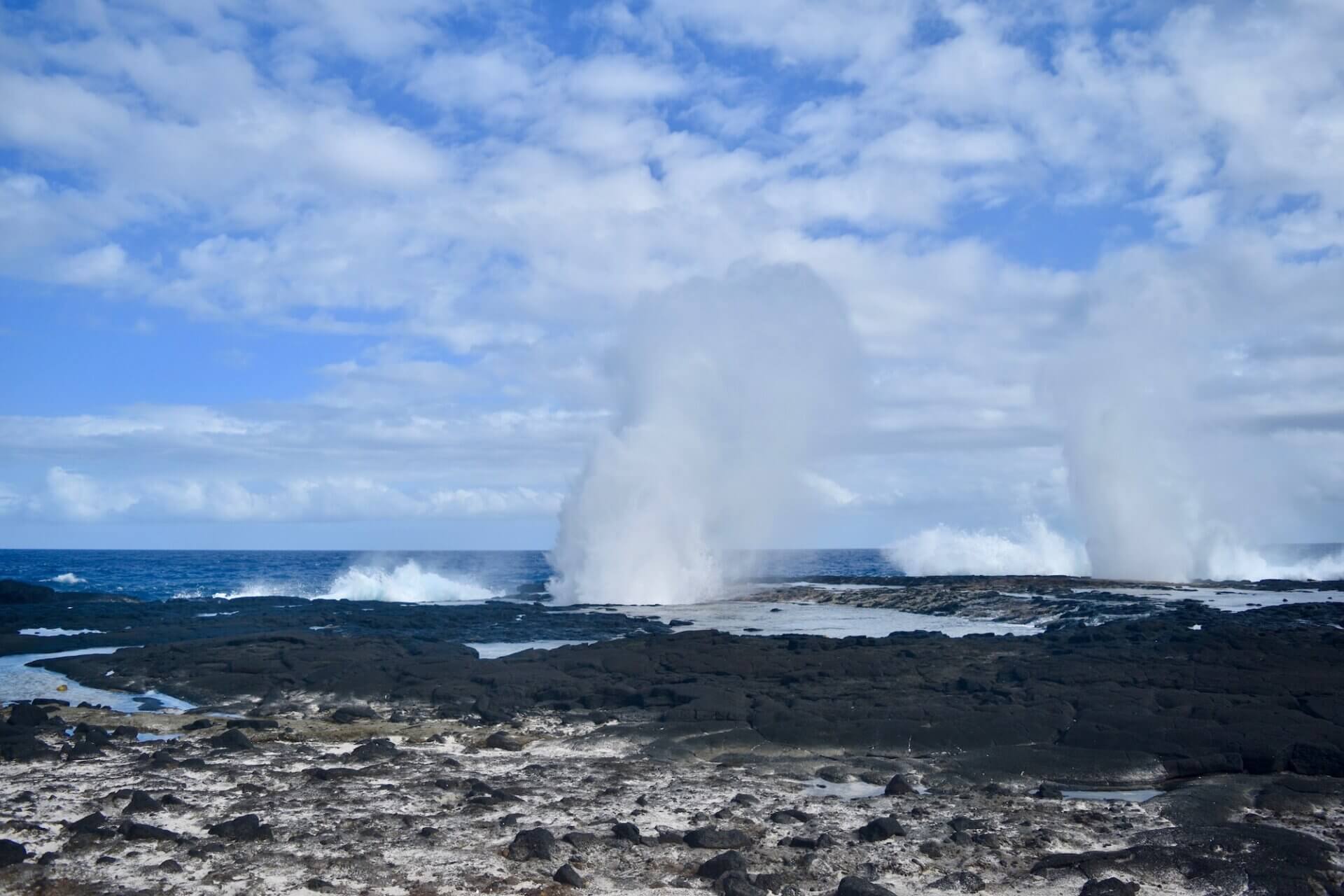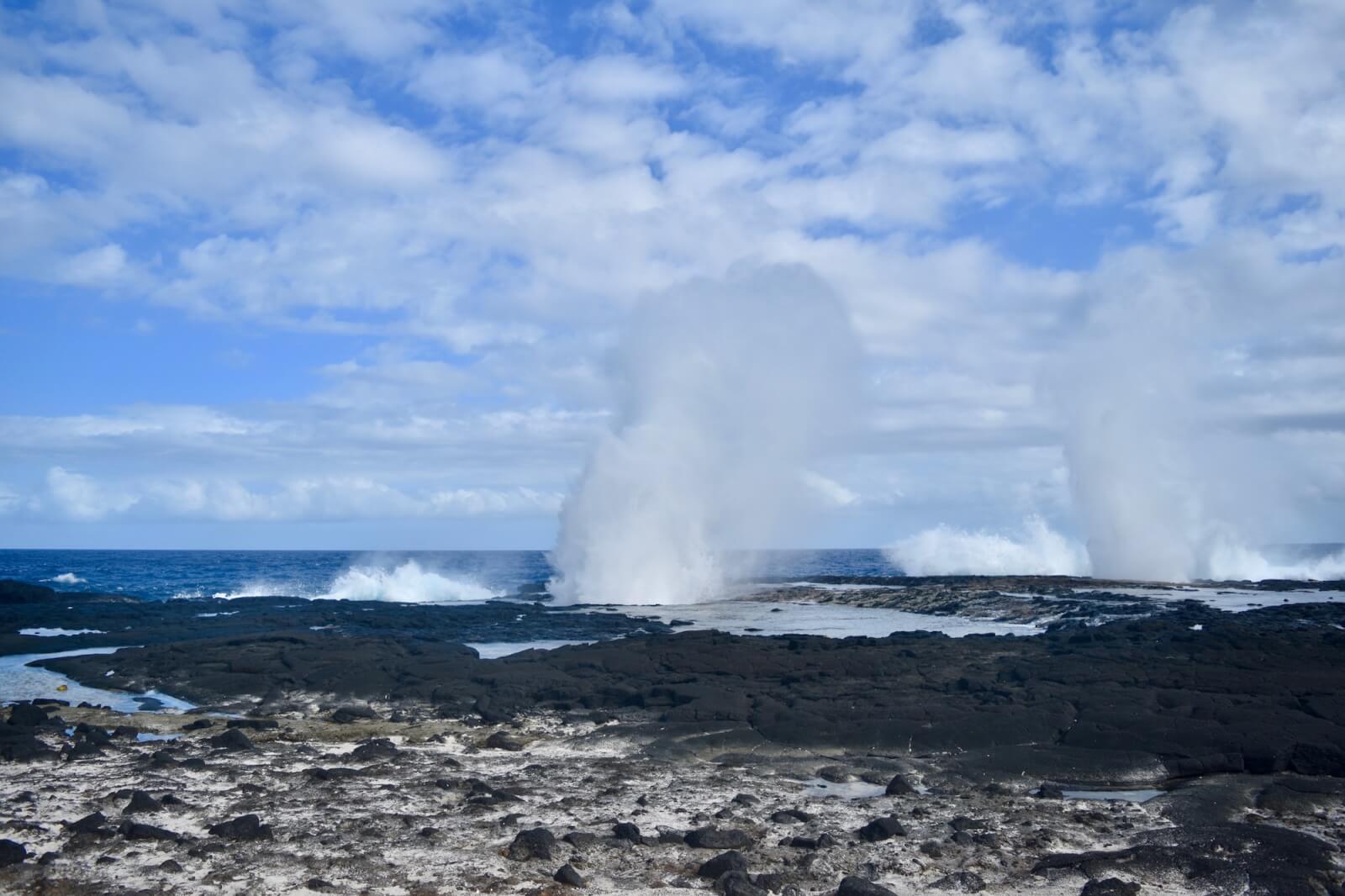 Head back to Mulifanua Wharf Ferry Terminal for the ferry back to Upolu. Once there, drive 40 minutes south to Matareva Beach. This is a beautiful white sand beach and an excellent sundowner spot.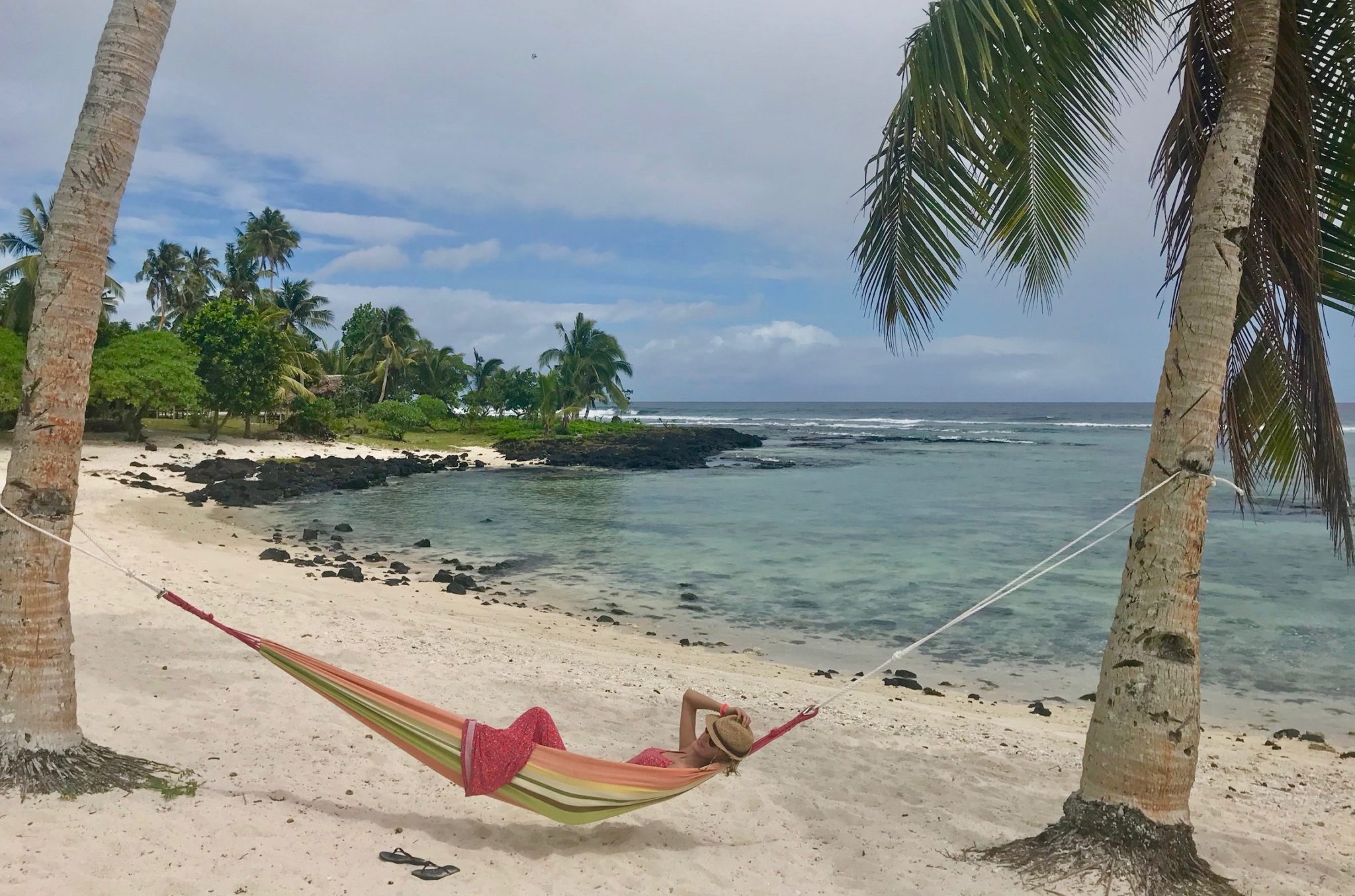 Where to stay in/near Matareva
High-end/luxury
This beachfront property is a great spot to relax and is the only palace in Samoa where you can stay in an overwater bungalow. We had a lovely few nights here at the end of our trip. There is a good restaurant and three bars, and you can also walk along the beach to some local bars/cafes too.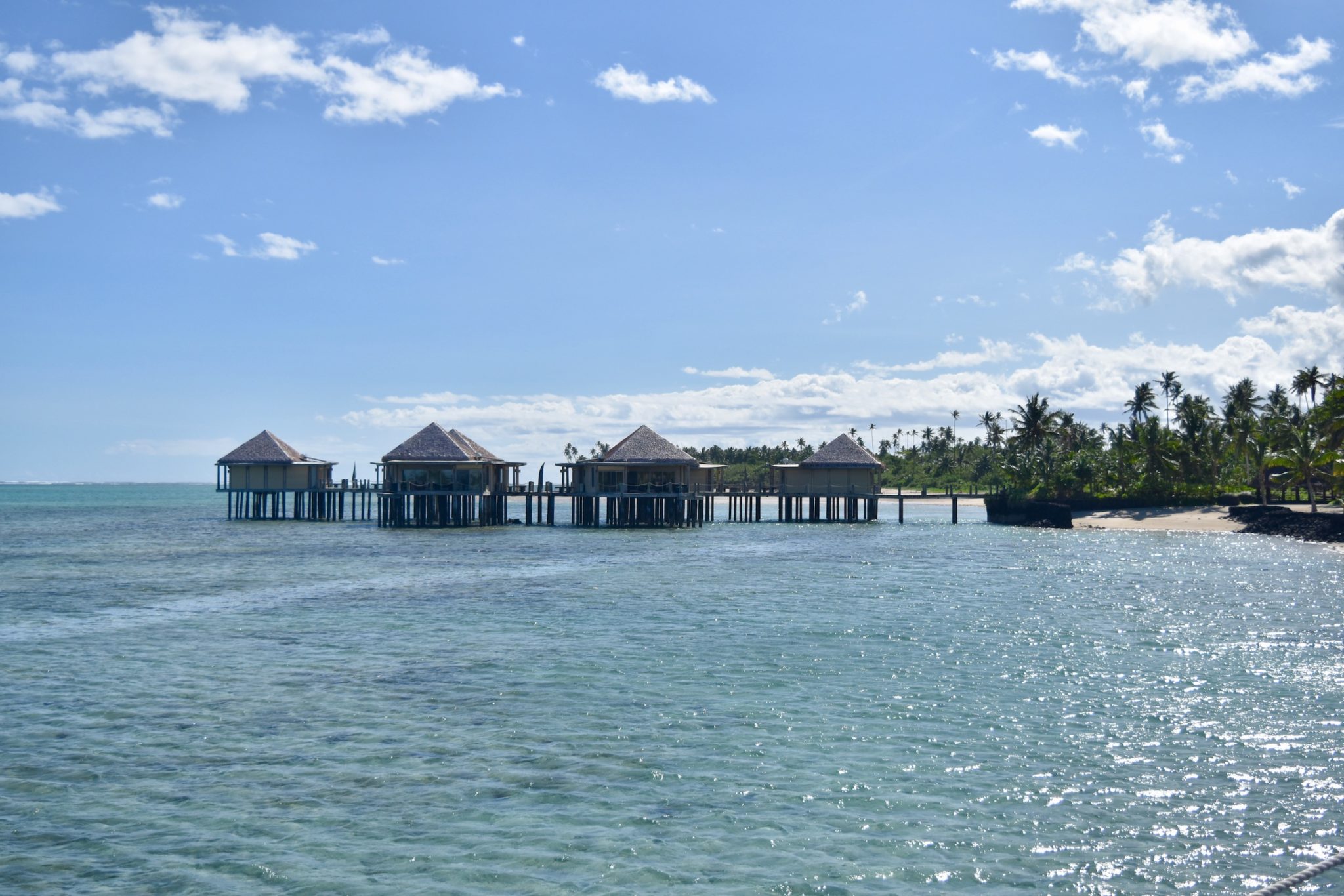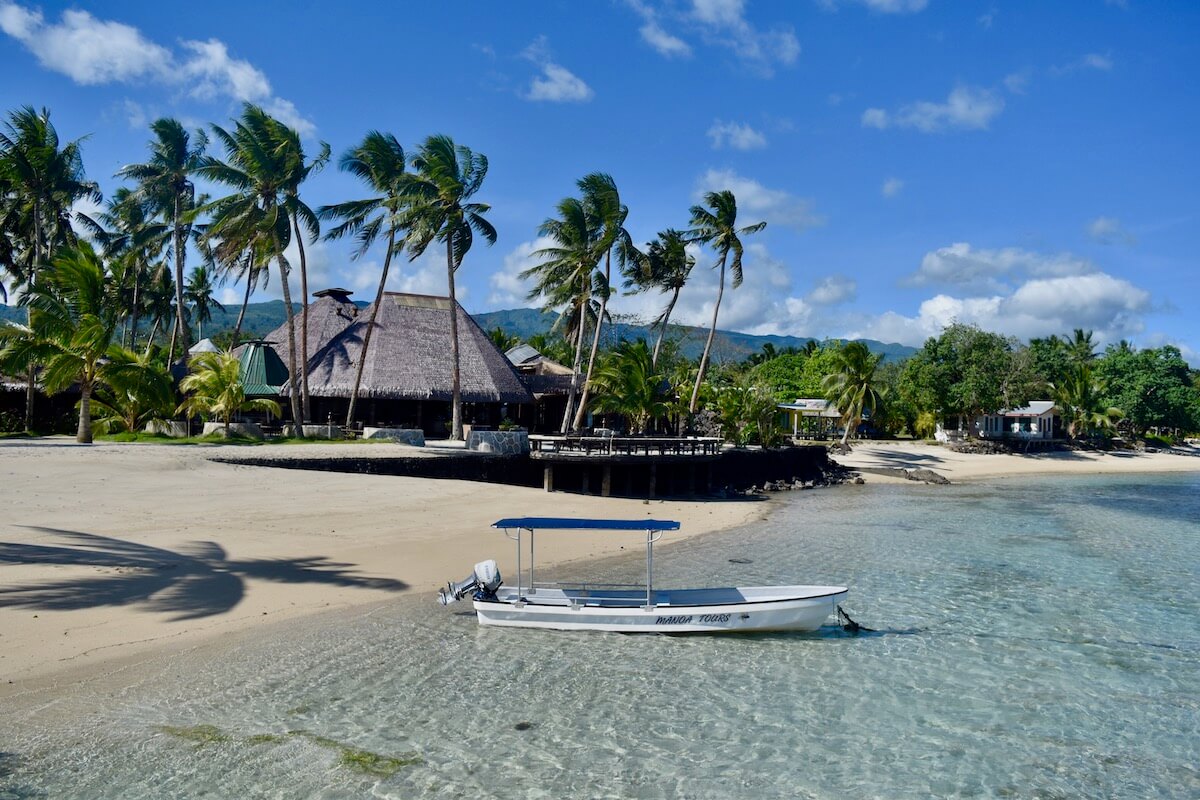 Another beautiful beachfront resort. It's a gorgeous setting with tropical gardens and 4 swimming pools to choose from. Whilst sitting at the bar here we saw whales breaching in the ocean not far away – it's a pretty magical spot. The resort also hosts Fiafia nights.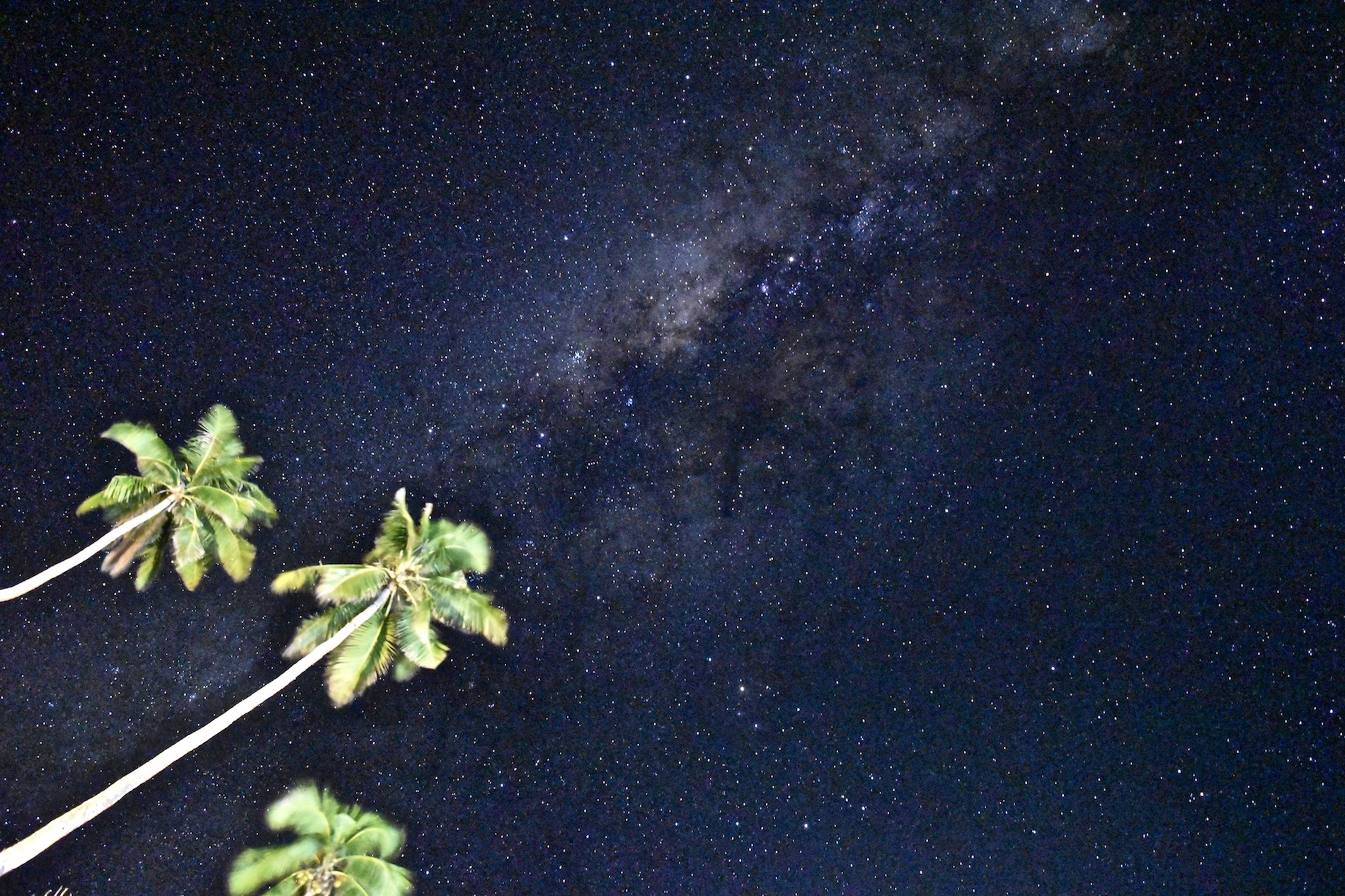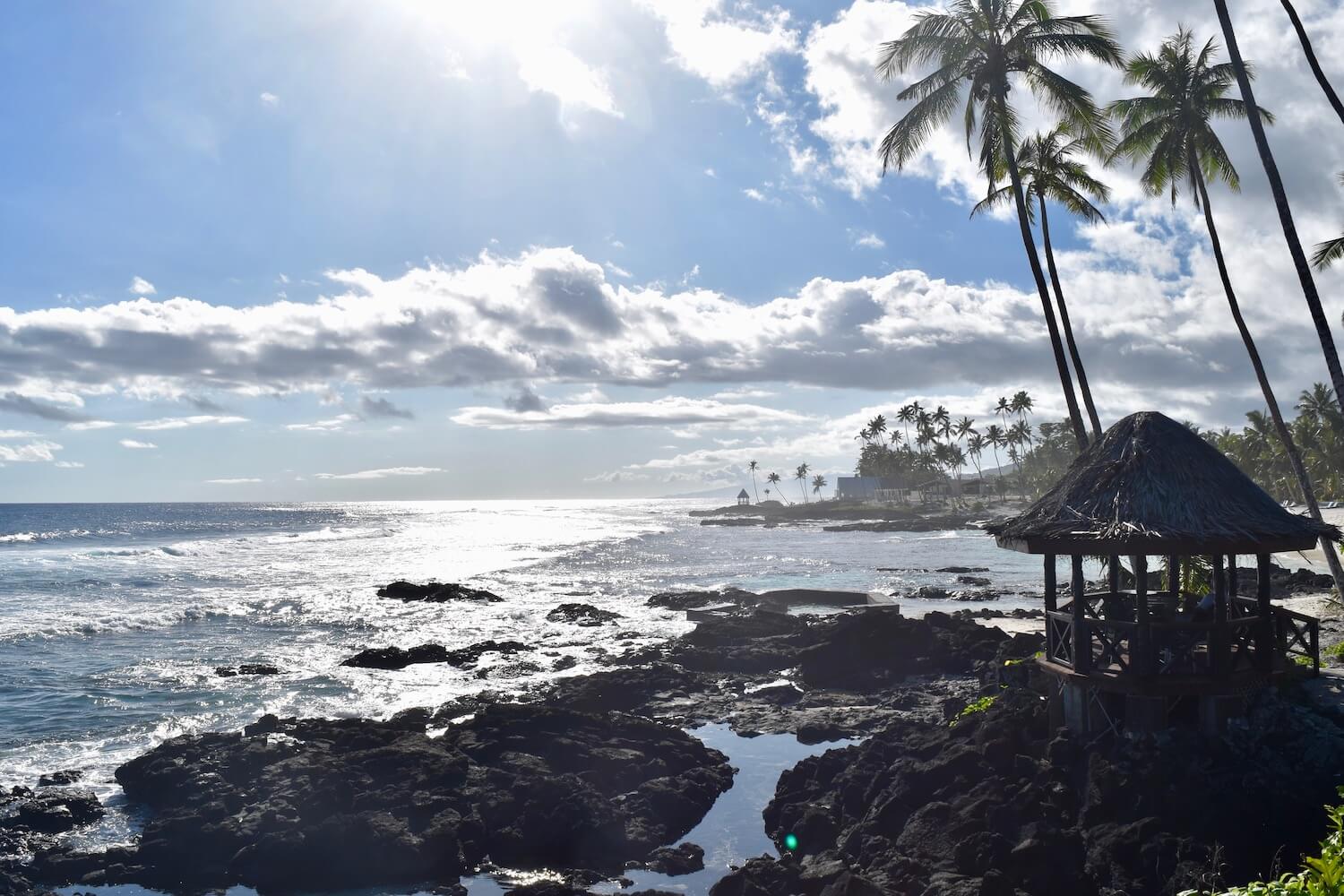 Along the beach from Coconuts Beach Club, Sinalei is a luxury resort with stylish villas and a private beach. We had an excellent meal here at the restaurant and it is well known for its waterfront spa. (Over 12's only).
Budget
We loved Matareva Beach Fales – however at the time of writing they are not operating.
Ocean Club Maninoa is an amazing little place sandwiched between Coconuts Beach Club and Sinalei. It has units with private bathrooms and kitchenettes and breakfast is included. I highly recommend visiting for lunch/dinner/cocktails if you're staying at either resort as the food is excellent and it's a lovely spot. I still think about the coconut chips in sweet chilli sauce. Delish!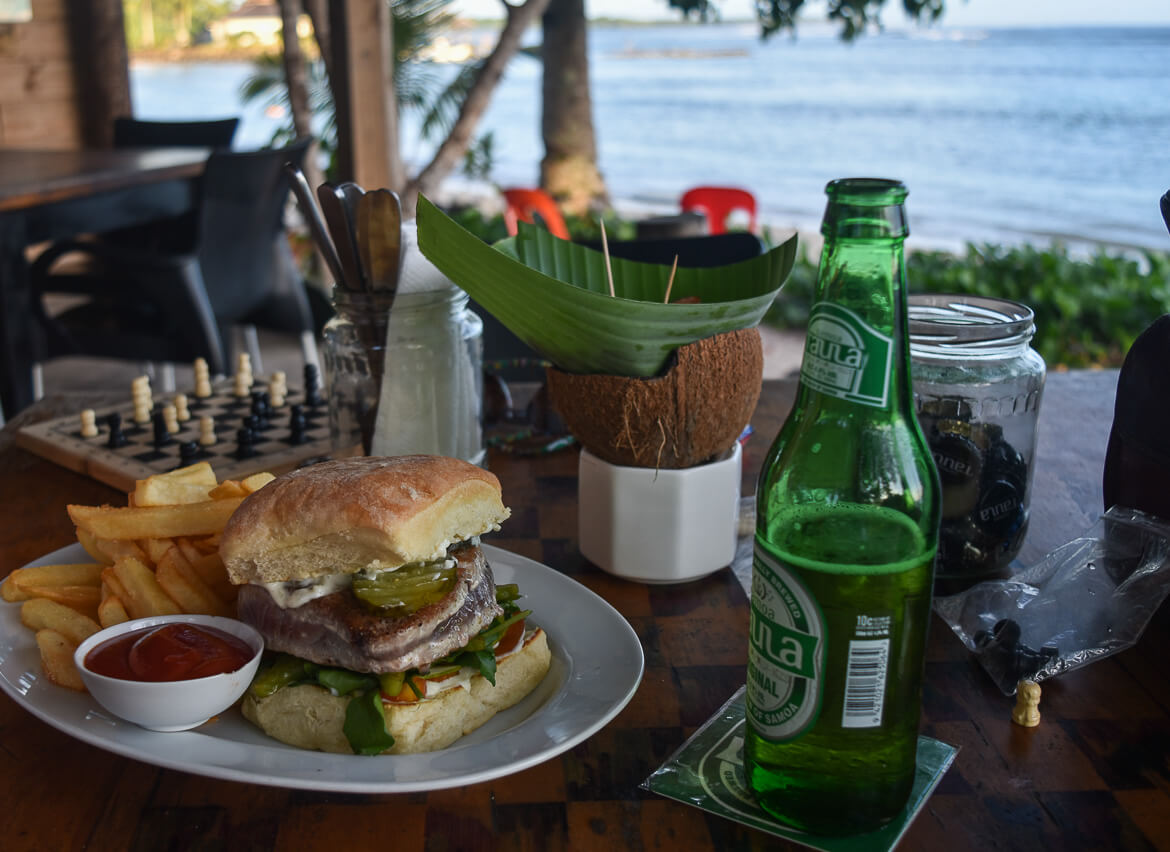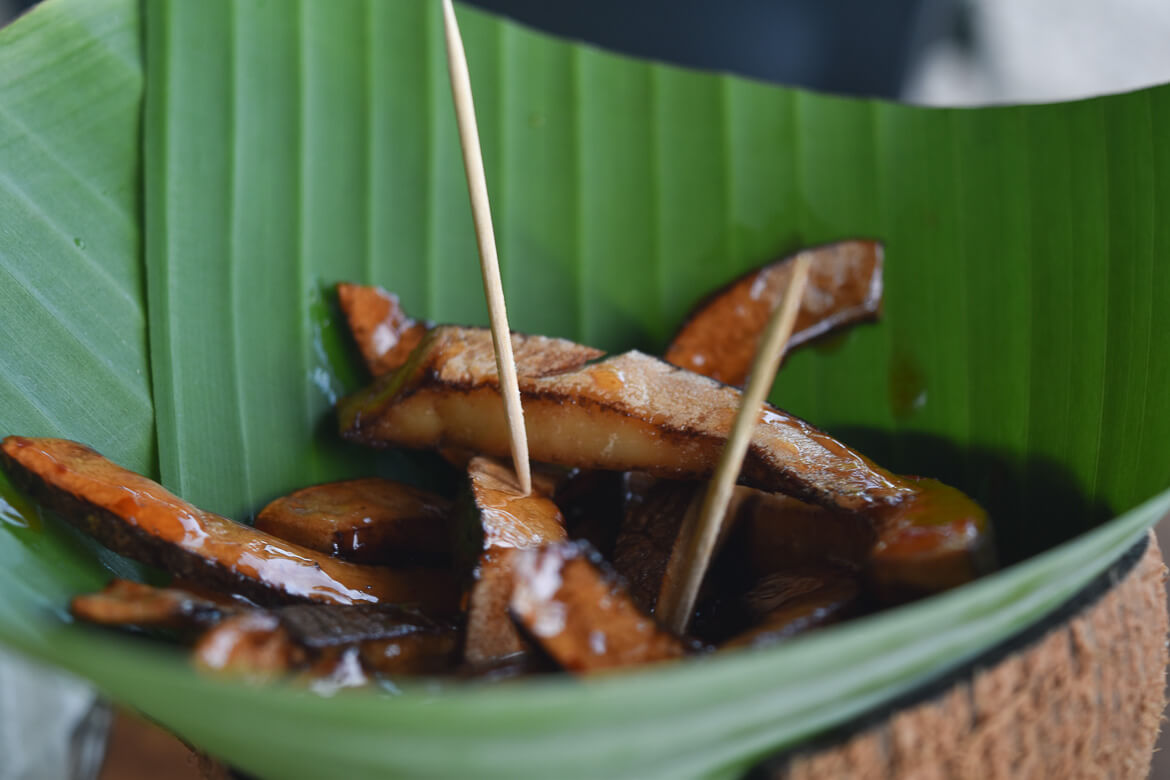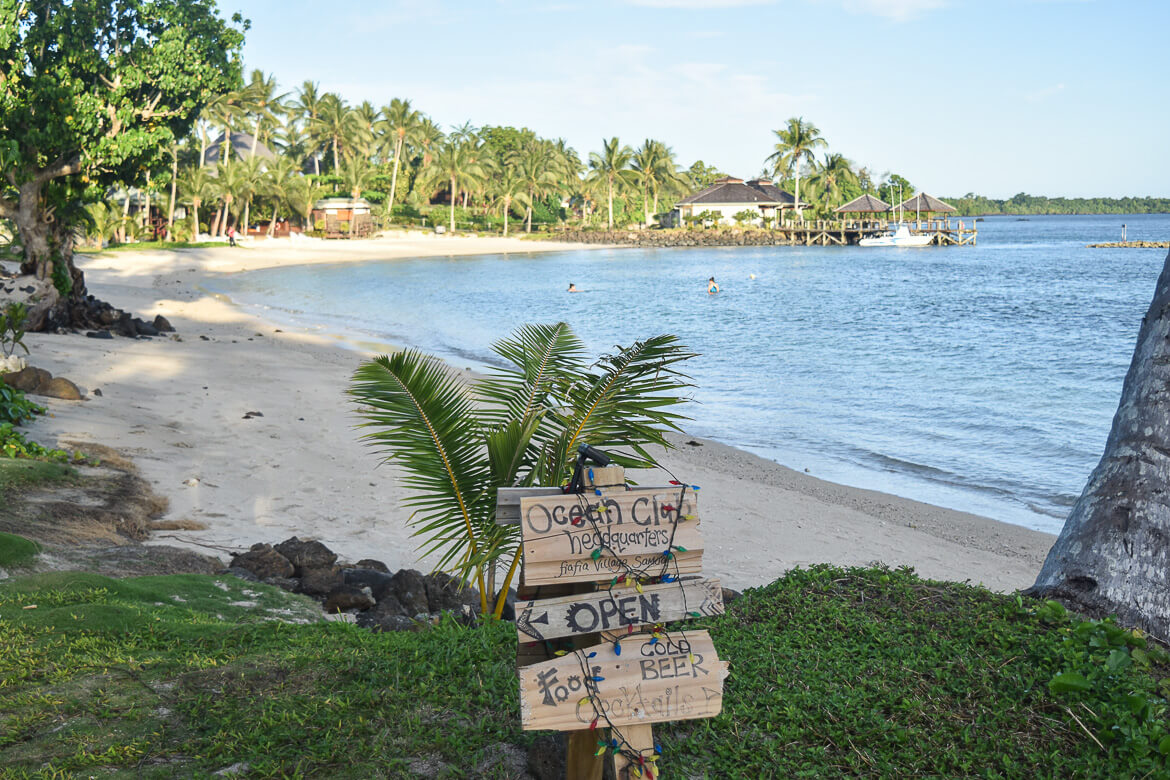 Day 7 – South Coast of Upolu
Spend a relaxing morning on the beach and then depart for Savaia Reserve. Here you can snorkel and see giant clams. It's a short swim out to a roped-off area where you will find the impressive clams. Make sure you don't touch them, as, as well as causing damage to the clams, they can also snap shut pretty quickly!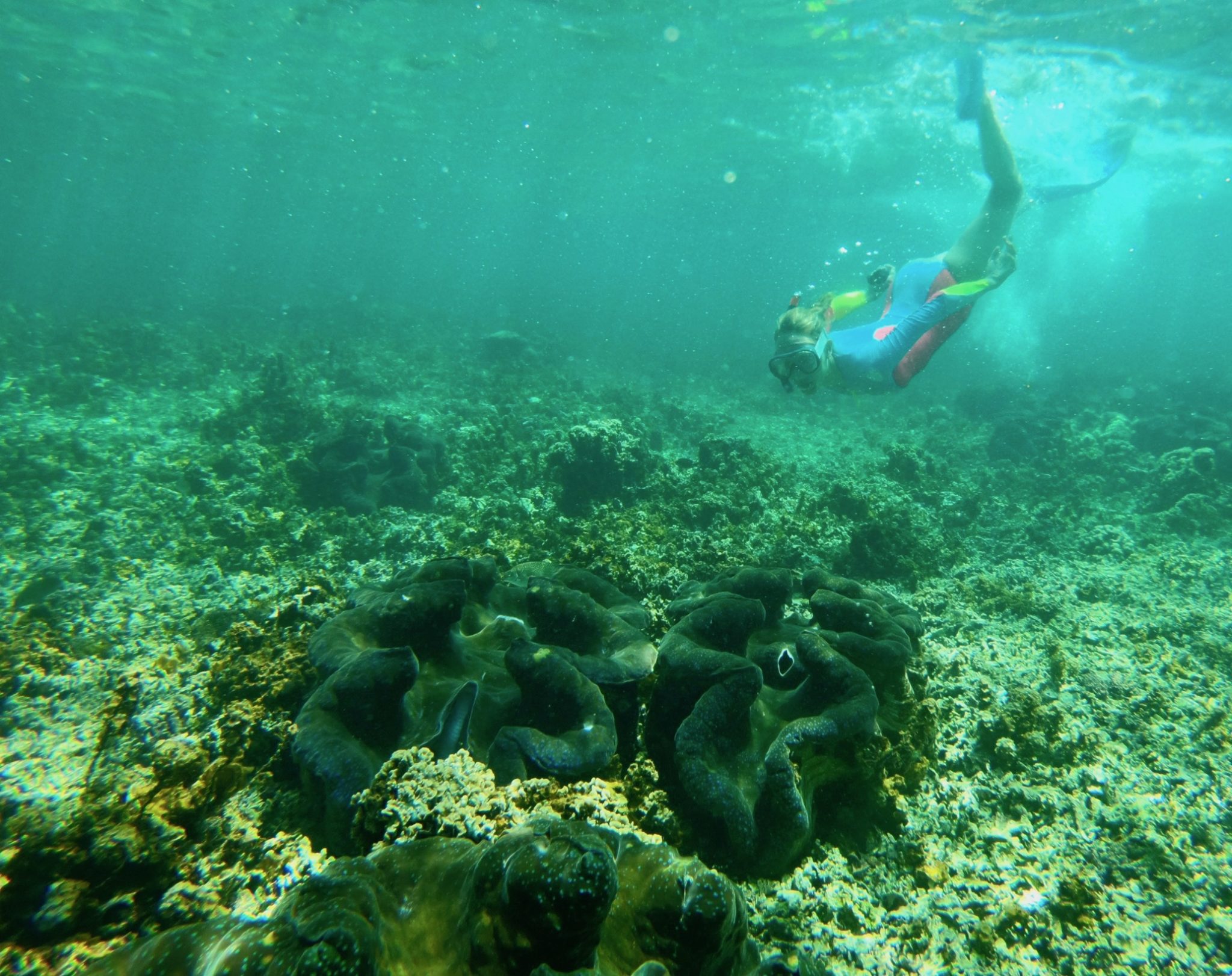 Spend another night at your accommodation.
Day 8 South Coast of Upolu
Today is all about waterfalls and ocean pools. Drive east to Togitogiga Waterfall, in the village of Saleilua. This is a nice spot for a quick dip close to the O Le Pupu Pue National Park. There are changing rooms and toilets here too.
The next stop is Sopo'aga Waterfall. This is a gorgeous 54m plunging waterfall, viewed from some lovely gardens. You don't need to stop long here.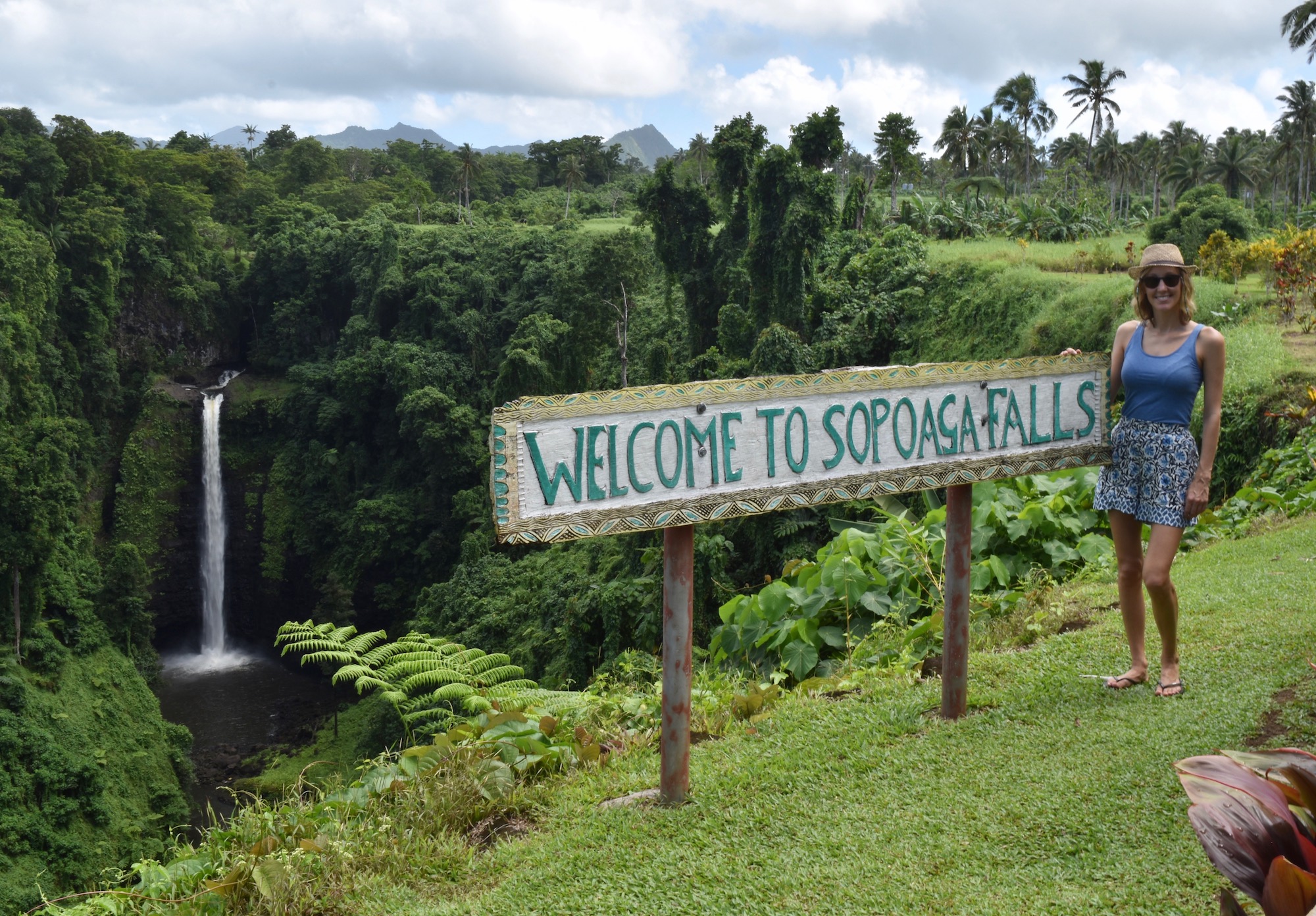 From the falls it's less than ten minutes drive to the To Sua Ocean Trench. This is one of the most photographed spots in Samoa and it's easy to see why. The 30 metre deep giant swimming hole is reached by a ladder, where you can relax in the vivid green waters.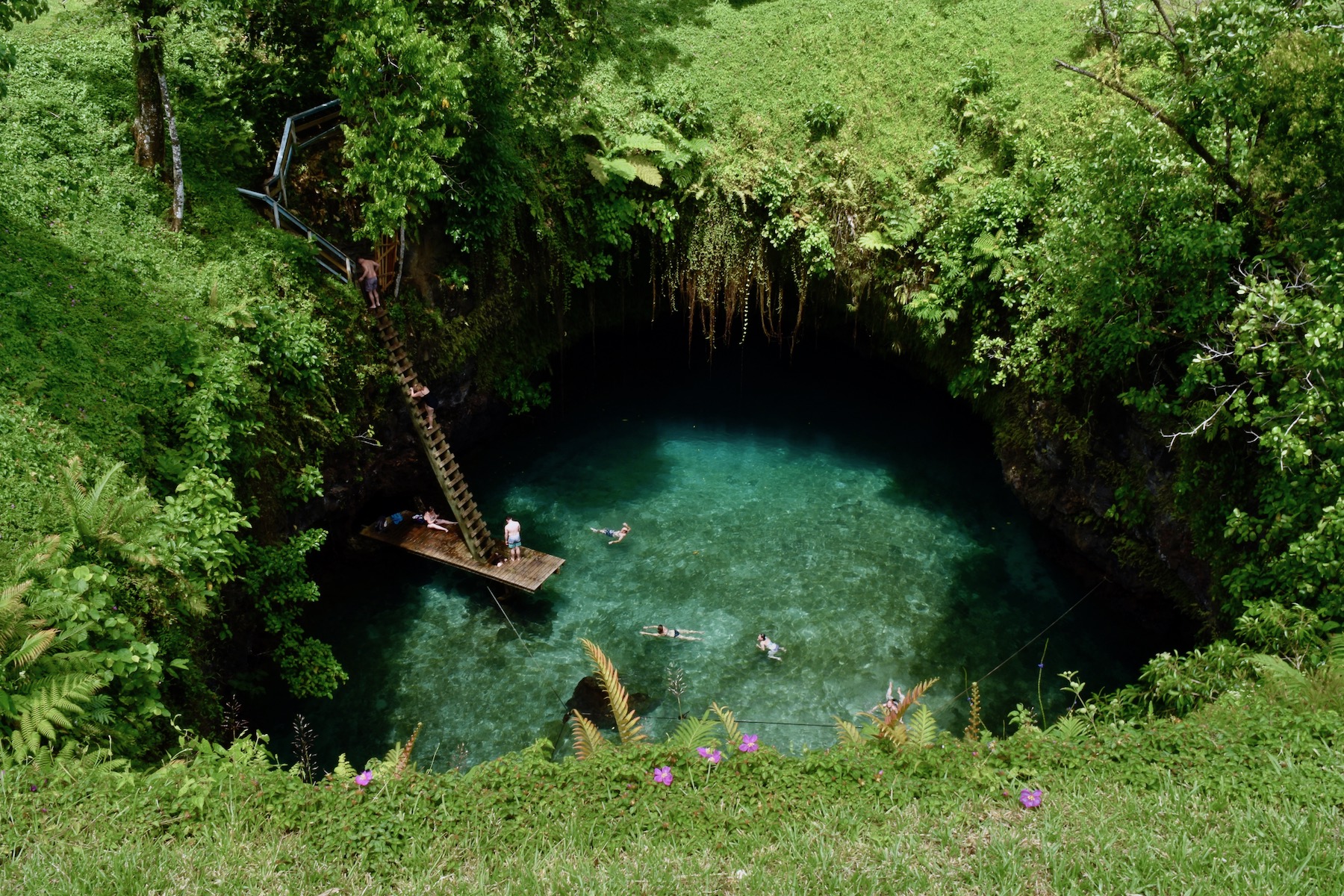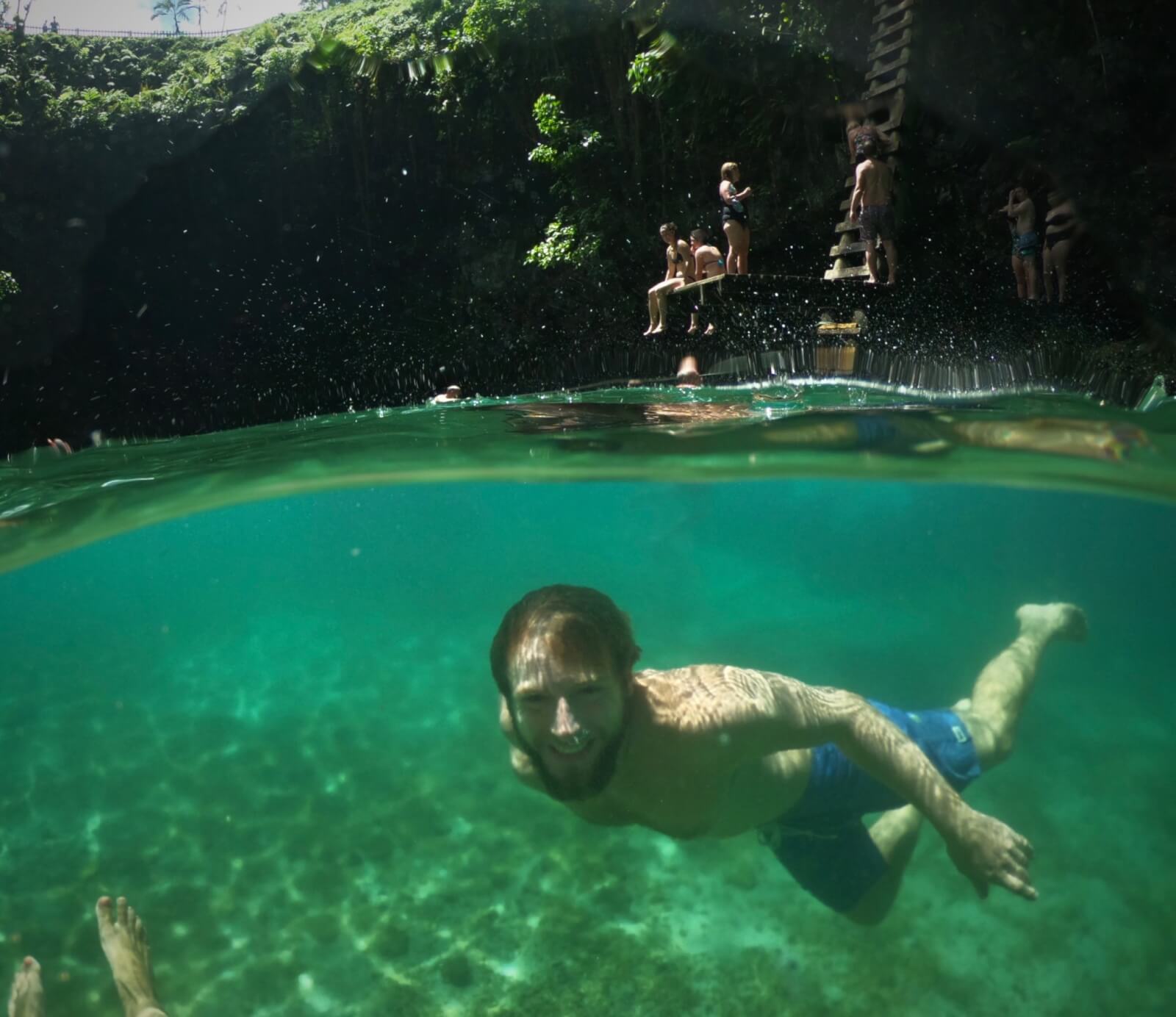 Continue east until you reach Lalomanu. This is a gorgeous white sand beach, considered one of the best in Samoa. Have lunch here and spend the afternoon on the beach.
You can then either choose to stay at Lalomanu in a beach fale or head back along the coast to one of the resorts.
Where to Stay in the South East of Upolu
High-end/luxury
This was one of our favourite resorts in Samoa. Located on a beautiful beach, there is a lovely restaurant overlooking the water, as well as a pizzeria open on weekends and a pool bar. Use of glass bottom kayaks and snorkel gear is included in the rate and on Fridays, there are free Samoan cultural activities.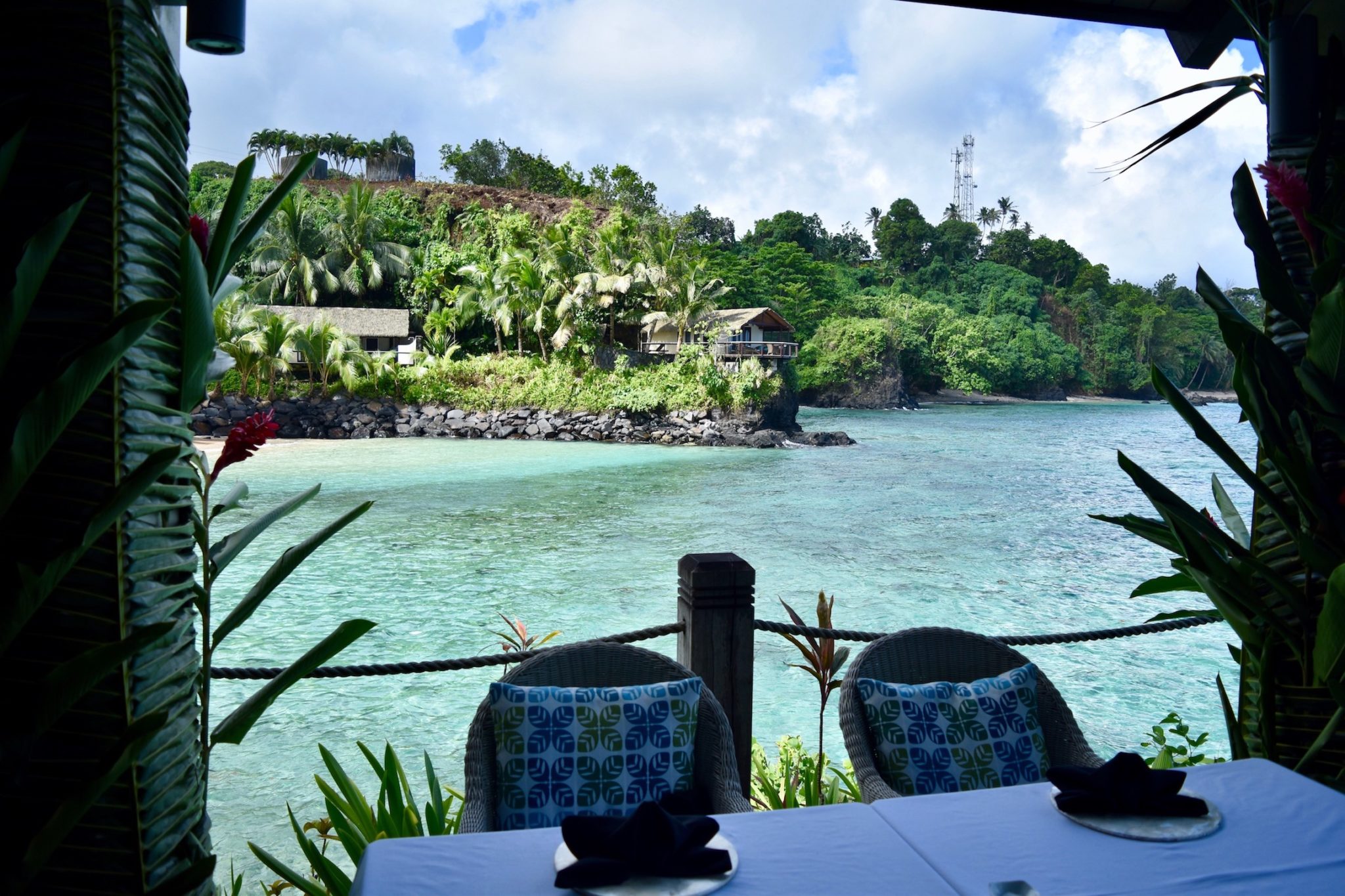 This resort has a great outdoor pool with a swim-up bar. There is snorkelling just off the beach and the rooms are lovely with outdoor showers. We also really enjoyed the Fiafia show here.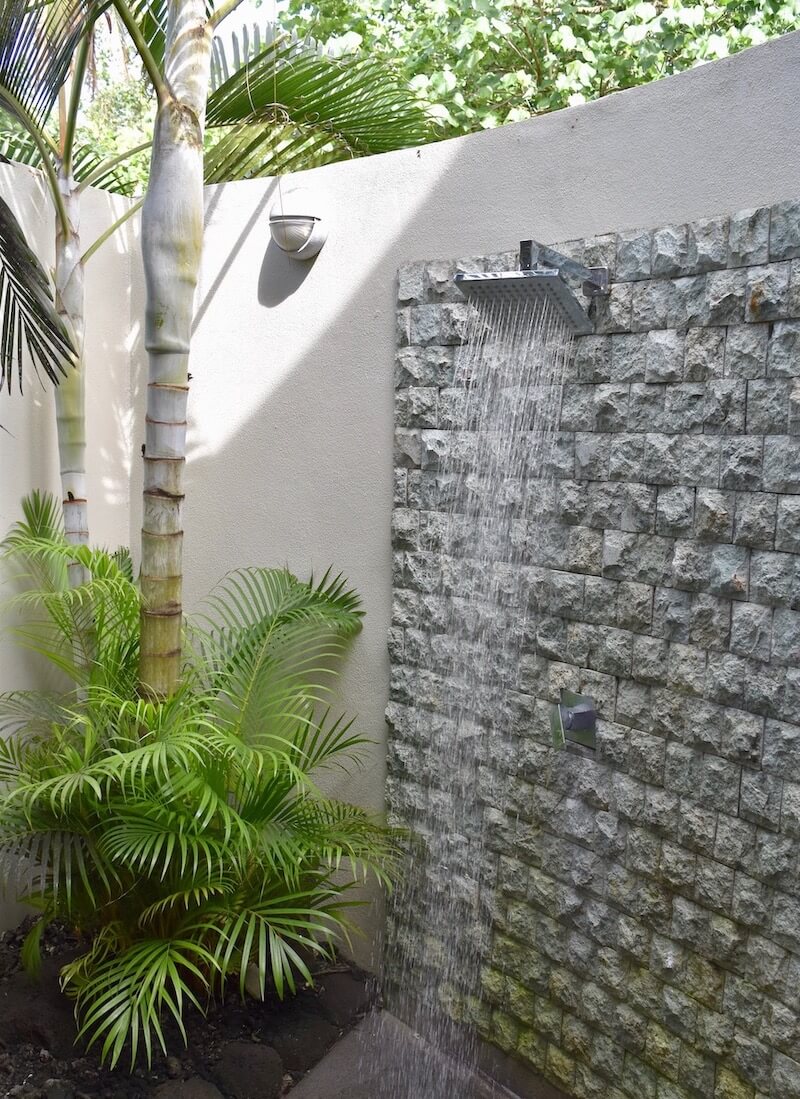 This popular waterfront resort has two swimming pools and a restaurant on the beach, with excellent food. There are beautiful villas with balconies right on the water, some with private plunge pools.
---
Budget
These beach fales are located right on the beach at Lalomanu. It's a pretty unbeatable spot! Breakfast and dinner are included in the rate and bathrooms are shared.
---
Beachfront fales with shared bathrooms and ensuite rooms. Dinner and breakfast are included in the rate and there is a bar open all day. There is a Fiafia once a week and a traditional umu on Sundays. (An umu is food cooked on the ground surrounded by hot stones.)
---
Day 9 – South Coast of Upolu
Spend the day relaxing on the beach, snorkelling and enjoying the beauty of Samoa.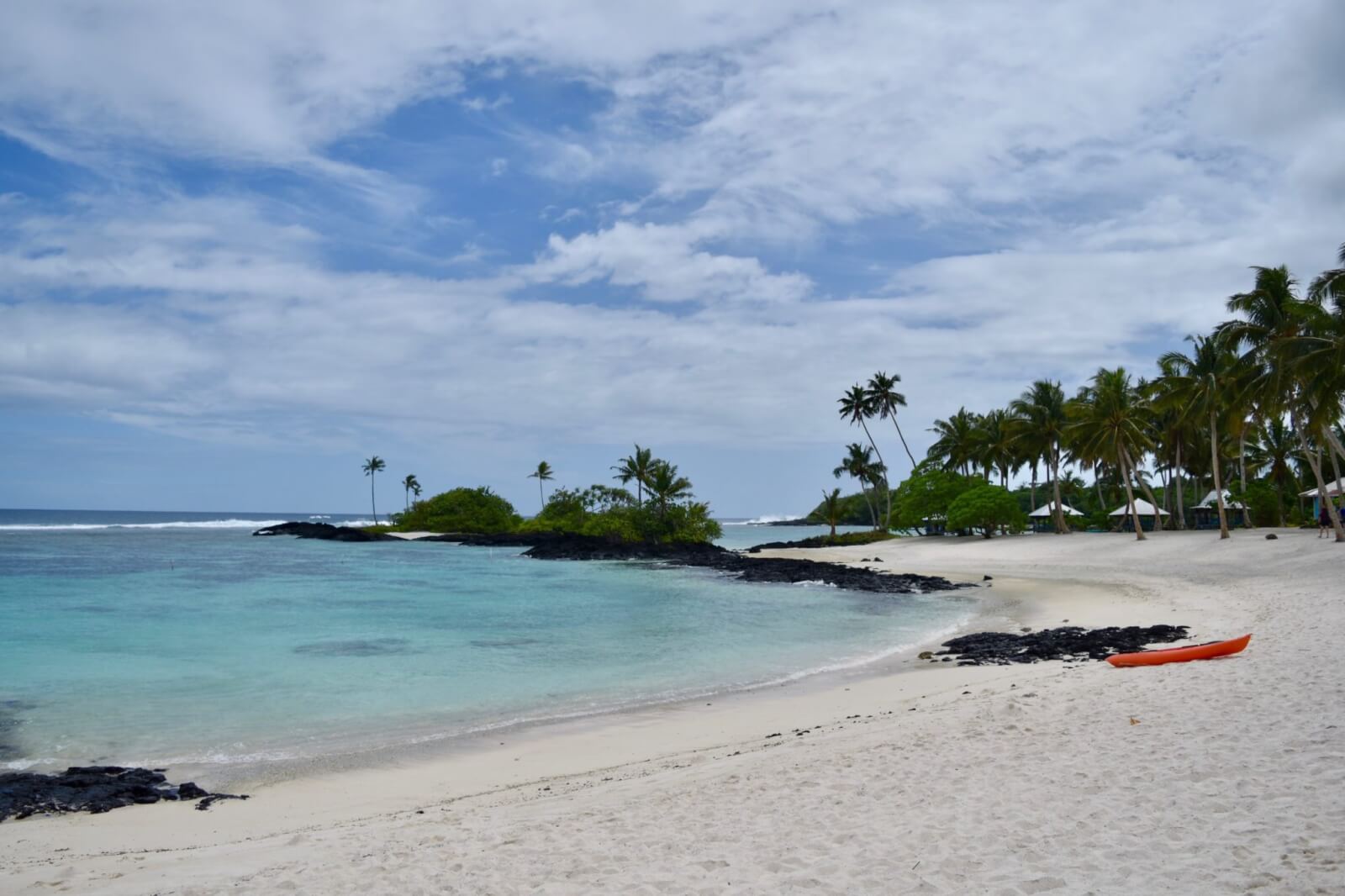 Day 10 – Return to Apia
Check out of your hotel and head along the Cross Island Road back to Apia. If you haven't been already you can stop at the Robert Louis Stevenson Museum as you head back into the city.
Attractions in Samoa
Most attractions (including waterfalls) are run by locals and require an entrance fee on arrival.
When to Visit Samoa
The best time of year to visit Samoa is during the dry season from June to September. Or the shoulder seasons either side. In September is the weeklong Teuila festival, named after the national flower. This is a great time to visit, as you will have the chance to see traditional dance and music competitions in Apia, along with markets and lots of other festivities.