In recent years we have been looking at how we can reduce our carbon footprint when we travel and searching for more eco-friendly accommodation. We have started camping and a few months ago got our first tent which is great, but sometimes it's nice to have a few more home comforts. Then we discovered Tanja Lagoon Camp on the South Coast of NSW – beautifully designed glamping tents overlooking a lagoon, surrounded by forest and with plenty of resident kangaroos. 
Recently, we were lucky enough to spend a few nights there and enjoy the wonderful combination of camping with a comfy bed and a fully equipped kitchen and a lovely bathroom attached to our tent.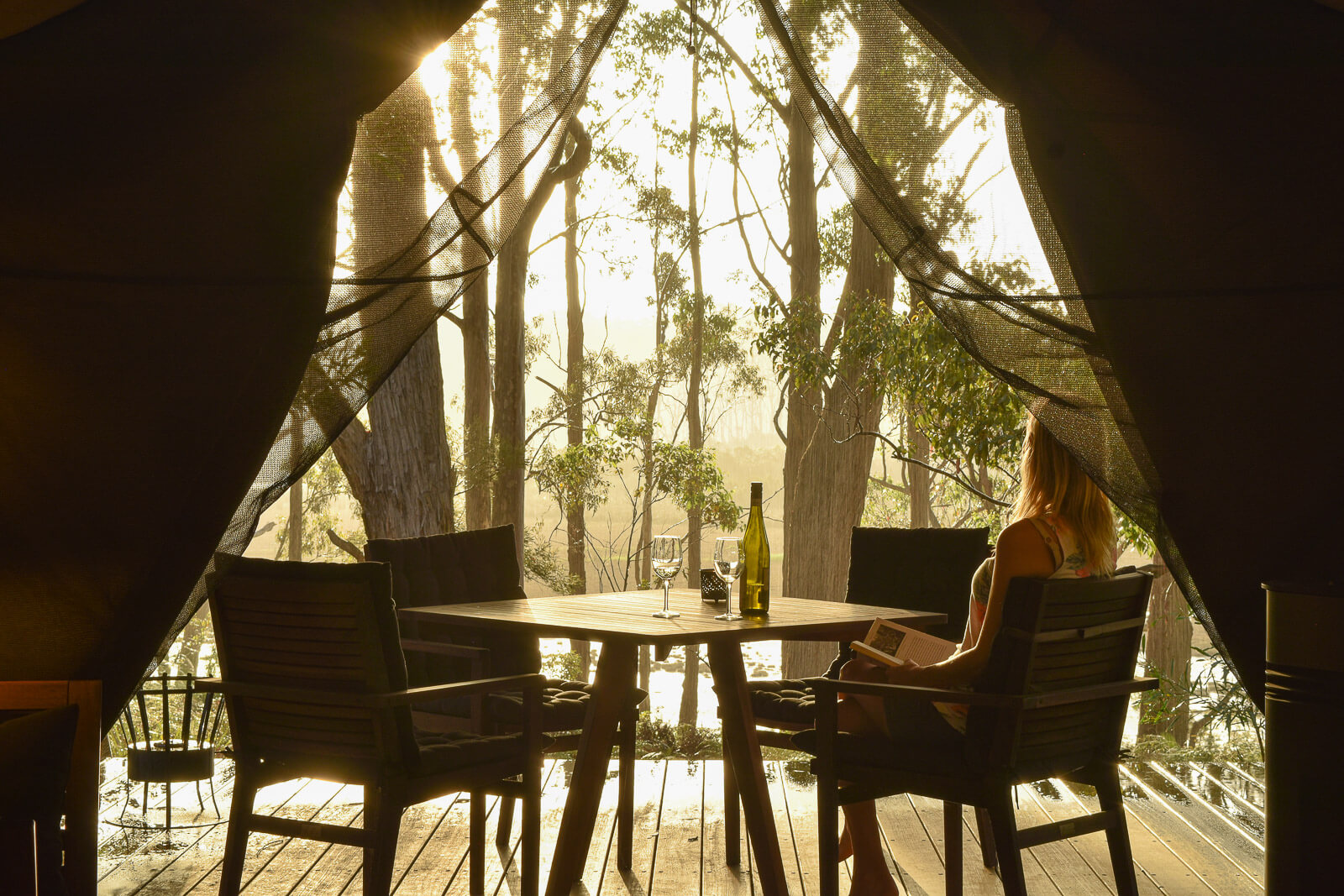 Glamping Tents
The tents are huge with handcrafted queen size beds, a desk and chair, a sofa and a coffee table. They have a lovely deck area with a table and chairs that overlook the lagoon – perfect for enjoying a glass of wine or having dinner. They are very sturdy so even if the weather gets a little wild you'll feel cosy and safe inside. It rained quite a bit during our stay and it was lovely sitting in bed and watching the rain pour down outside.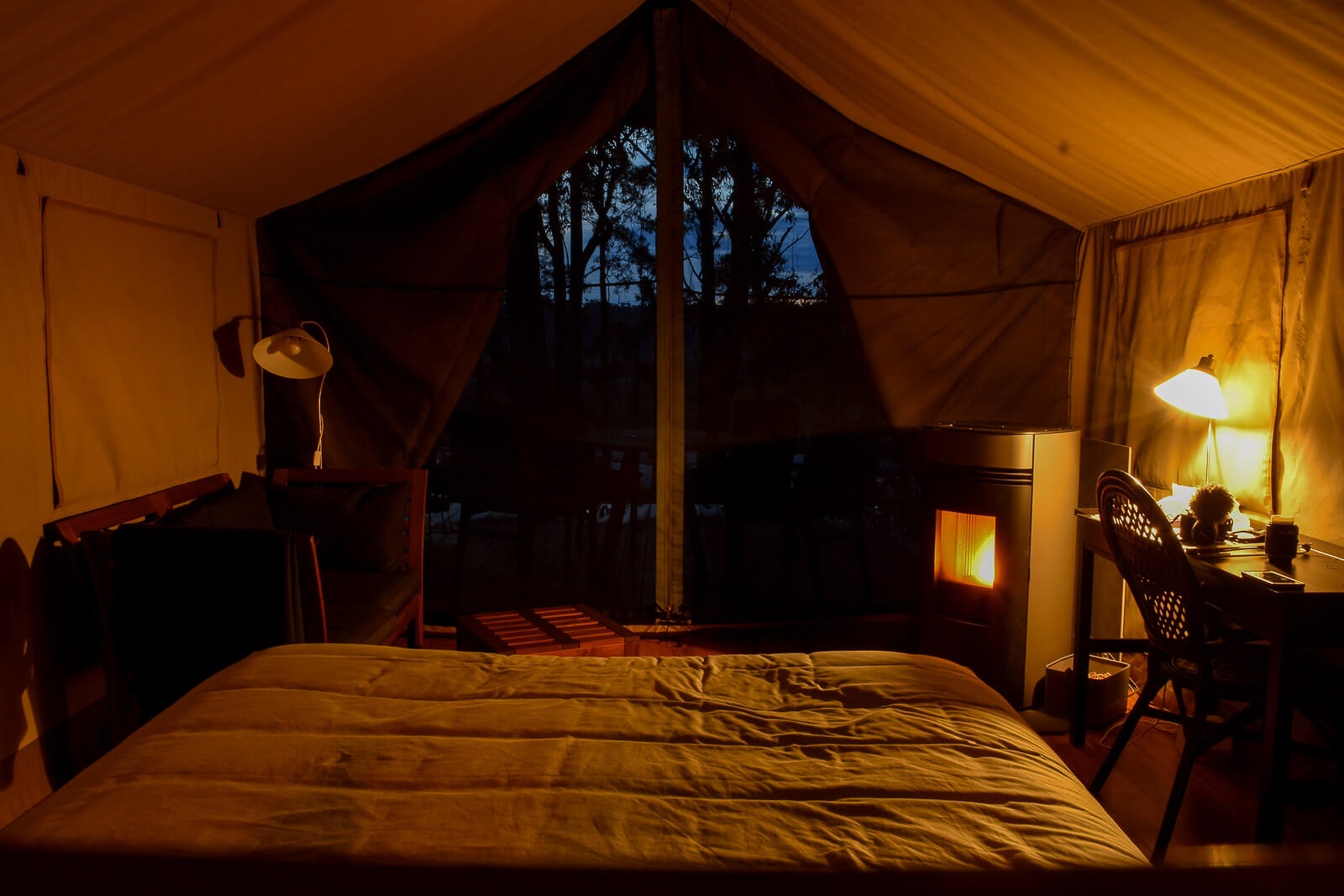 Outside the tent there is a fire pit, which you can take out camp chairs to sit around, plus a bioethanol fire heater on the deck and a wood pellet heater inside, so even in the colder months, you won't feel cold.
There were a number of books inside our tent including some Australian classics and wildlife books, which we used to identify the birds. We saw plenty of kookaburras and what we are pretty sure were willie wagtails.
Read our guide to choosing a sustainable hotel.
Bathroom
We stayed in the tent named Lomandra, which along with Spoonbill has a large bath in the bathroom, with views over the lagoon. I would absolutely recommend one of these two tents as it was so relaxing listening to the sounds of the birds and looking out the window while I enjoyed a bath. The bathrooms are fully contained rooms with a proper toilet and shower (as well as the bath in two of the tents).
Kitchen and BBQ
Next to the bathroom is the kitchen, with a gas BBQ outside by the entrance to the tent. There is a fridge/freezer, microwave and electric hot plate as well as plates and cutlery. On arrival, we were provided with eggs (laid by the resident chickens), bread from a local bakery and milk, tea, coffee, preserves, honey and muesli. We brought some supplies with us too and cooked breakfast and dinner each day on the BBQ and on the hot plate. We had planned to eat out one of the nights, but in the end, we decided to spend both nights at the tent as it was such a lovely relaxing spot.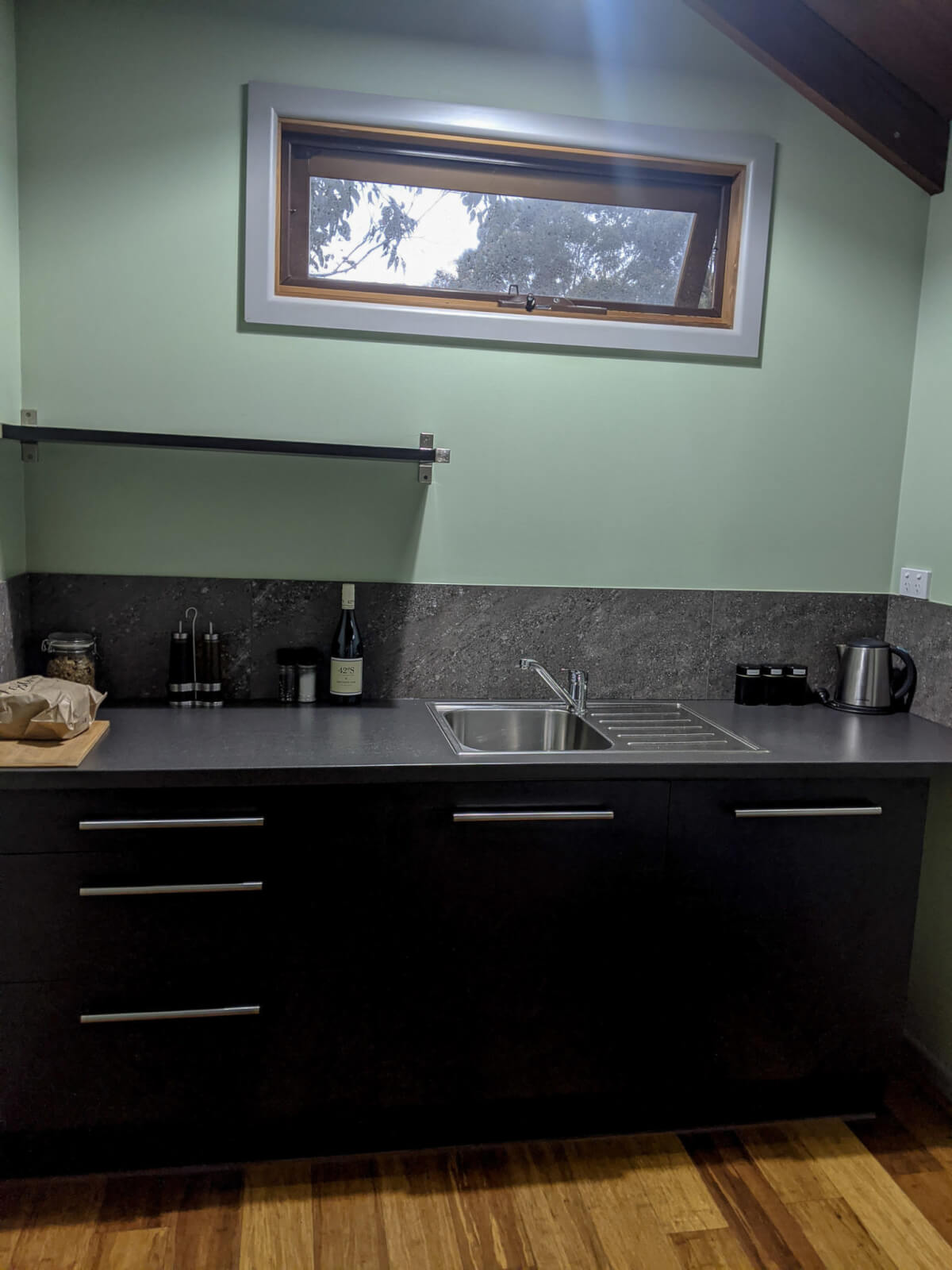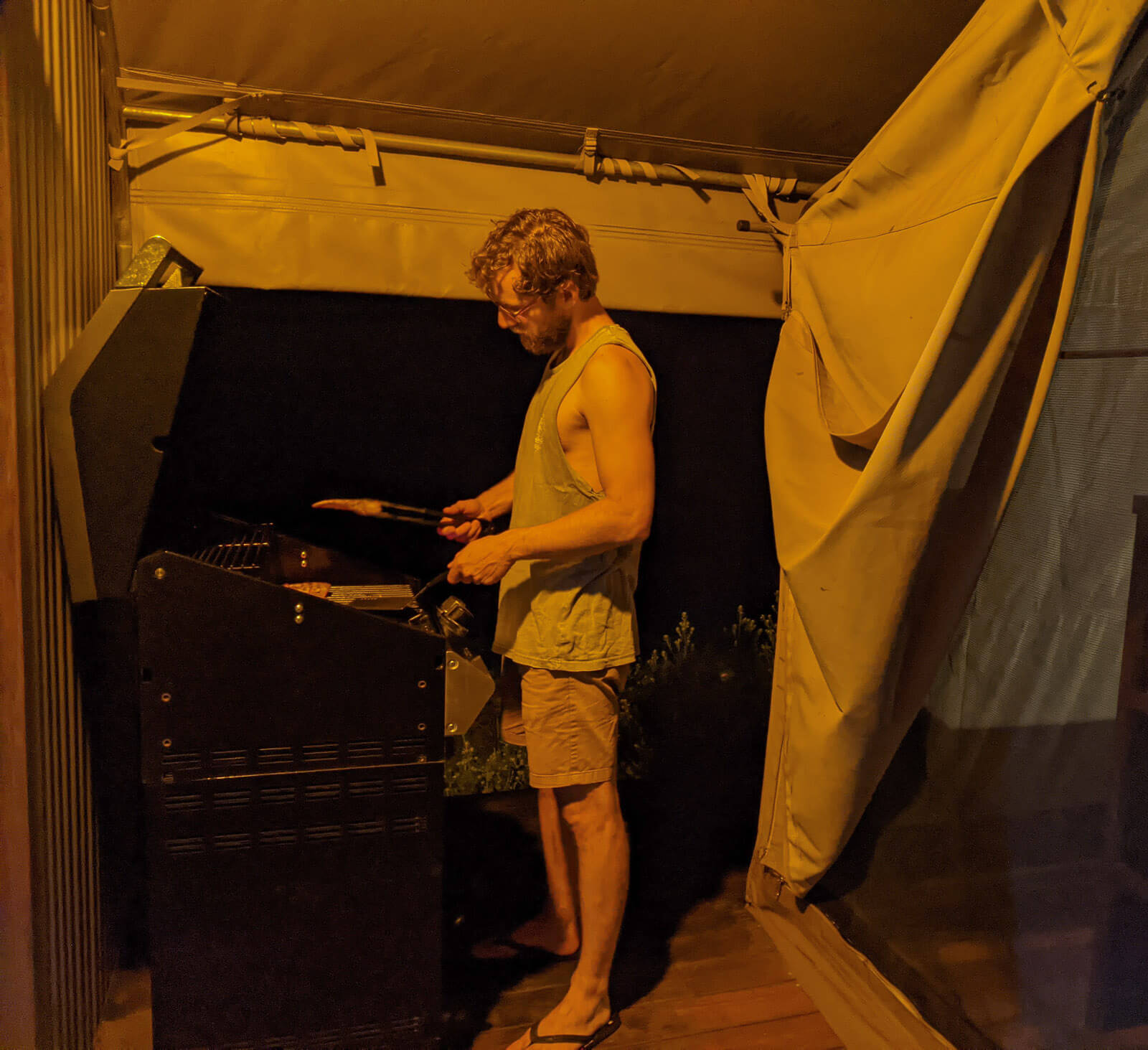 Sustainability
Enrico, our sustainability expert writes about the environmental and societal sustainability of Tanja Lagoon Camp.
Environment
Climate Change

Locally sourced building materials: the tents are sitting on a base built with local hardwood, which is positive because of its lower carbon footprint compared to other materials such as concrete.

Cooling and heating: The tents are designed to maximise the natural cooling during the summer so there is no need to use electricity to power air conditioning. While water is heated using natural gas, in the colder months a wood pellet heater is used to warm the tent.

Solar energy: solar panels provide all of the electricity used by the guests. Domestic and business demand is met using power from the grid, but there is a plan to switch to 100% solar power by 2025.
Water

Water off the grid: rainwater is collected in tanks, filtered and treated with UV. This is enough to satisfy all of the water demand in the property and is a really great initiative, especially as drought conditions are expected to worsen in the coming decades in Australia.

Waste: the wastewater and organic materials are transformed into fertiliser through a worm farm, while the recyclable and general waste are collected by the council.

Eco soap: body wash, shampoo, and conditioner are provided by Ecostore – these products are compatible with the worm farm and come in bottles made from recycled material and plastic made from sugar cane, the farming of which helps removes carbon dioxide from the atmosphere.

Biodiversity: the Tanja team is driving initiatives to restore the native flora and fauna and is working with the Local Land Services on planting projects, weed eradication, fox and wild dog control programs and wildlife monitoring projects. All of the old barbed wire fences were removed and over 7000 native trees and shrubs were planted in an effort to create a safe corridor for wildlife to travel through the property, as part of the Great Eastern Ranges Initiative.
Society
Respect: As a form of respect for the traditional land owners – the Yuin people – Tanja Lagoon Camp sought approval from the Local Aboriginal Land Council before starting the earth works and installing the tents.

Local food: at our arrival, we found eggs from the resident chickens, and locally sourced honey and bread, which is a great initiative to support the local economy which has been weakened by the impacts on tourism by the recent bushfires and Covid-19.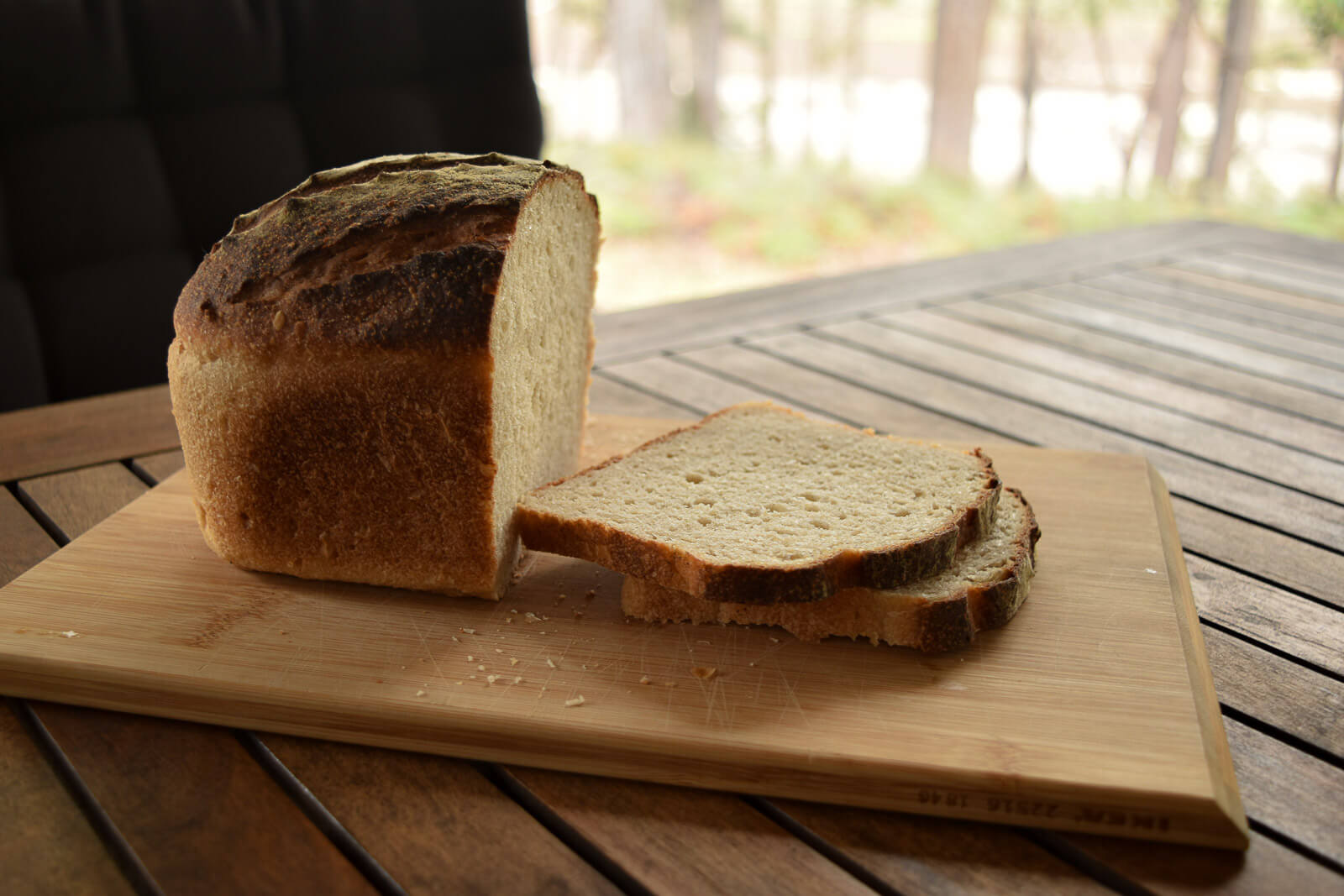 Tanja Lagoon Camp has received the EcoTourism certification and since 2017 has also been a fellow member of The Long Run – a global community of pioneers in sustainability that leverage the power of their business for the health of the planet and the well-being of people.
Location
Tanja Lagoon Camp is located on the NSW South Coast, surrounded by Mimosa Rocks National Park in between Bermagui and Tathra. A 20 minute walk or 10 minute drive from the camp is Middle Beach, a long sandy beach with rock pools at one end. We had the whole beach to ourselves when we visited and it was glorious. There are a number of other beaches in the National Park including Gillards Beach and Cowdroys with excellent beaches in Bermagui too.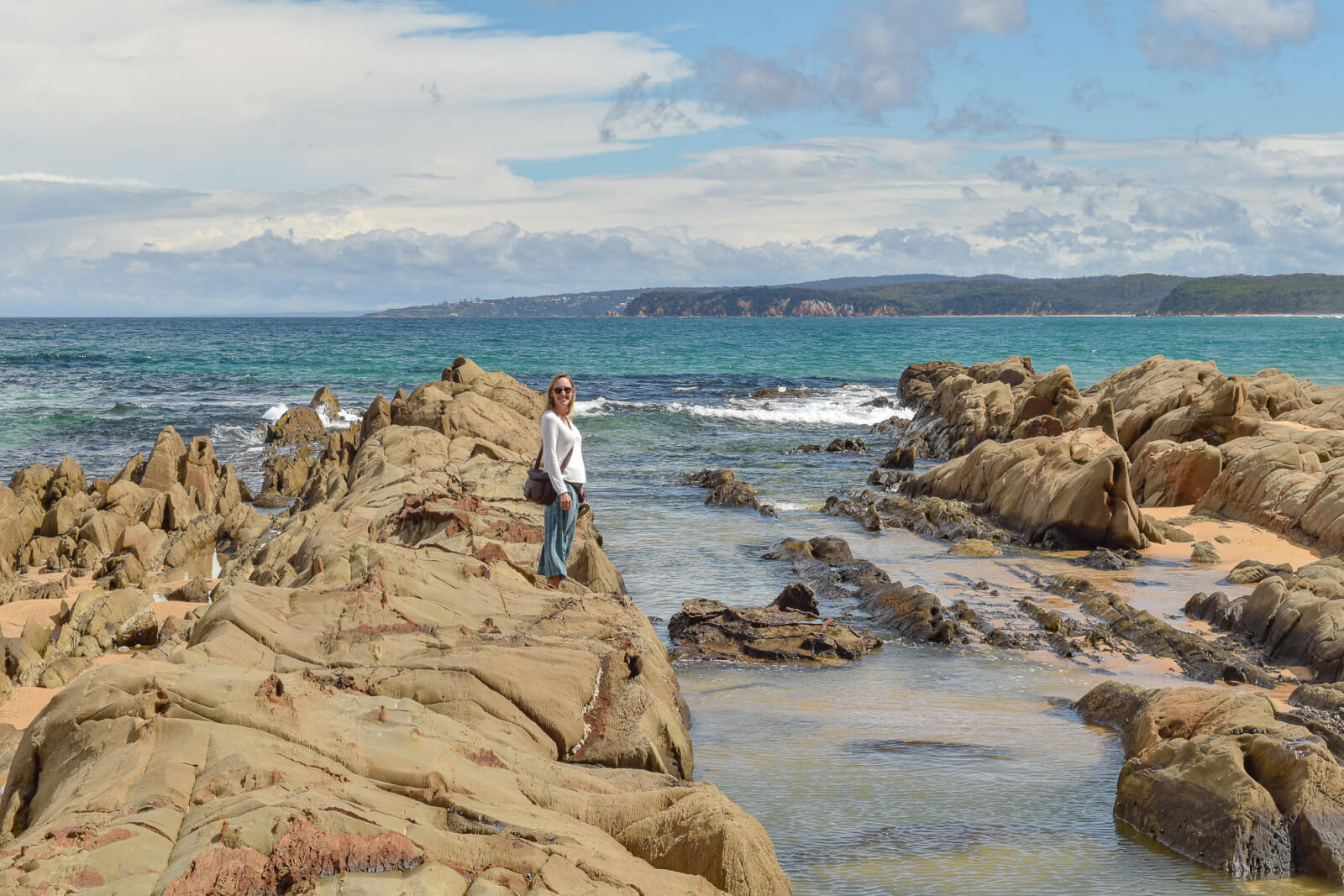 A mob of kangaroos live in and around the camp and we were treated to an impressive kangaroo boxing match by three of the males during our stay! Though you're more likely to see them at dawn and dusk we spotted them all day long throughout our stay.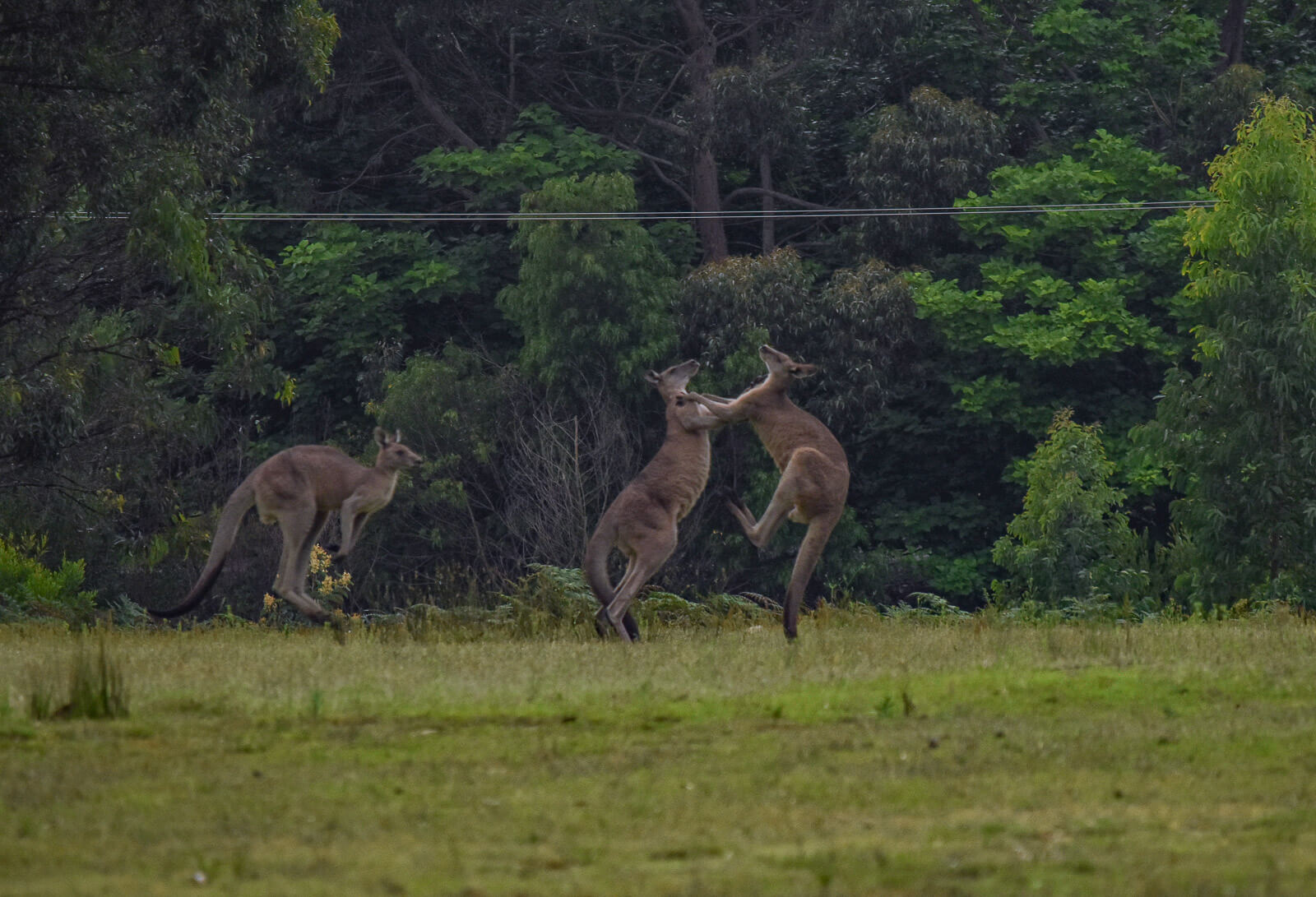 I definitely recommend spending some time in Bermagui – it's a lovely coastal town with great beaches and nice shops and cafes. Tathra is well known for oysters and you can try some of the local produce at Tathra Oysters or at some of the restaurants including the Tathra Hotel. This is a gorgeous spot right on the waterfront and during the migration season, you can often see whales as you eat.
Other recommendations were Fat Tony's although we didn't eat there and il Passigato in Bermagui. A short drive from the camp is Mimosa Wine, a beautiful winery and restaurant, which again we didn't try but comes highly recommended.
If you're travelling from Sydney, there are lots of great places to stop on the way down including Jervis Bay for beautiful beaches and Bodalla for quirky shops and cheese from the dairy.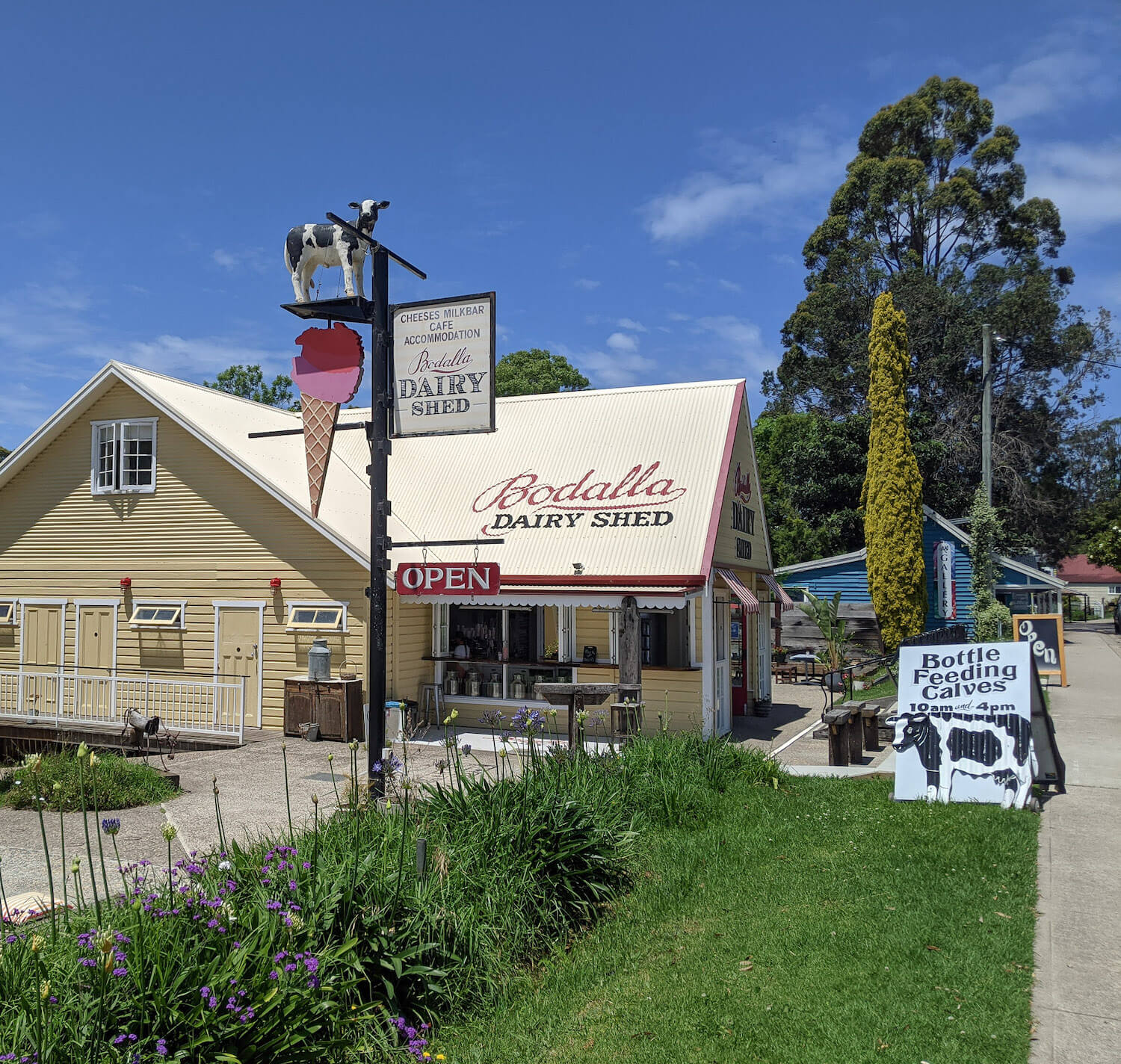 Summary
We loved Tanja Lagoon Camp for its sustainable initiatives, stunning location and luxurious amenities. It makes a great base for exploring the Sapphire Coast, which we didn't do as much as we planned because we didn't want to leave! So my advice would be to book Tanja for a couple of nights to relax, unwind, read a book and immerse yourself in nature and I'm sure you won't be disappointed.
Rates range from $260 – $450 AUD per night, depending on the season.