South Australia is home to some of the best wine regions and wines in Australia and is personally my favourite state for wine. I often enjoy a Clare Valley Riesling, so decided to pay a visit to the region and visit the cellar doors and see what else it has to offer. As well as being home to one of the countries oldest wineries, the area has beautiful scenery, excellent restaurants, and a great cycling trail joining up the main cellar doors. Here is what we think is the perfect Clare Valley itinerary.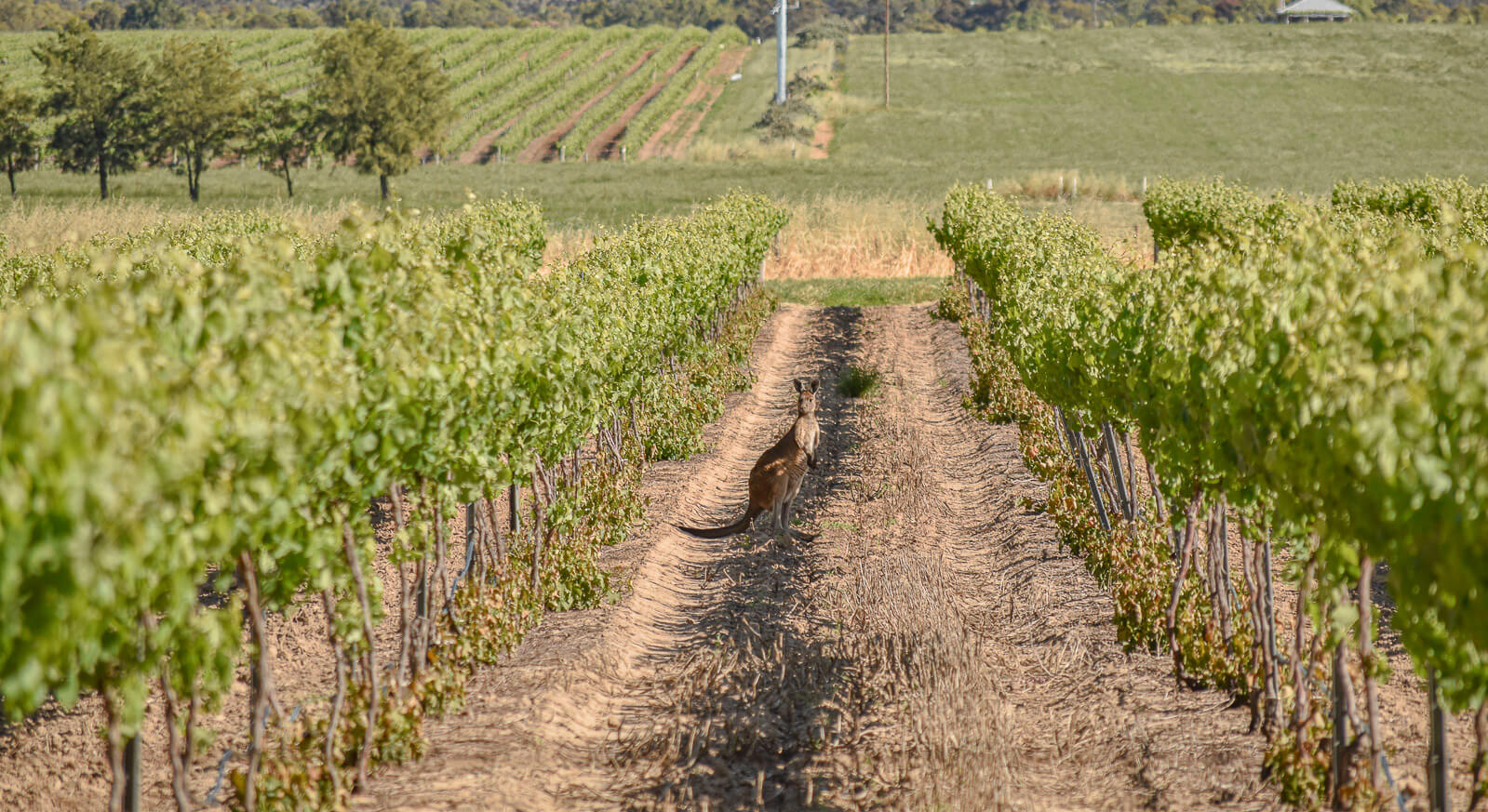 Disclosure: This article contains affiliate links. This means that if you click a link and purchase something I've recommended I may earn a small commission. This does not affect the price you pay but helps me to run this site. You can read my full affiliate disclosure here.
The South Australian wine region makes a perfect weekend break, whether you are travelling from Adelaide or from another part of Australia.
Day 1 – Clare Valley Itinerary
We landed in Adelaide on a Friday afternoon, picked up a hire car and headed out of the city. It's a 2-hour drive north from Adelaide to Clare Valley, and if you're driving at dusk or in the dark make sure you stay alert for wildlife on the road.
Another option, especially if you arrive late, is to spend the night in Adelaide and travel to Clare early the next morning. If so, there are plenty of good places to stay in Adelaide including the Oval Hotel, located within the Cricket Oval in Adelaide's heritage-listed parklands, or the Franklin Apartments, right in the city centre.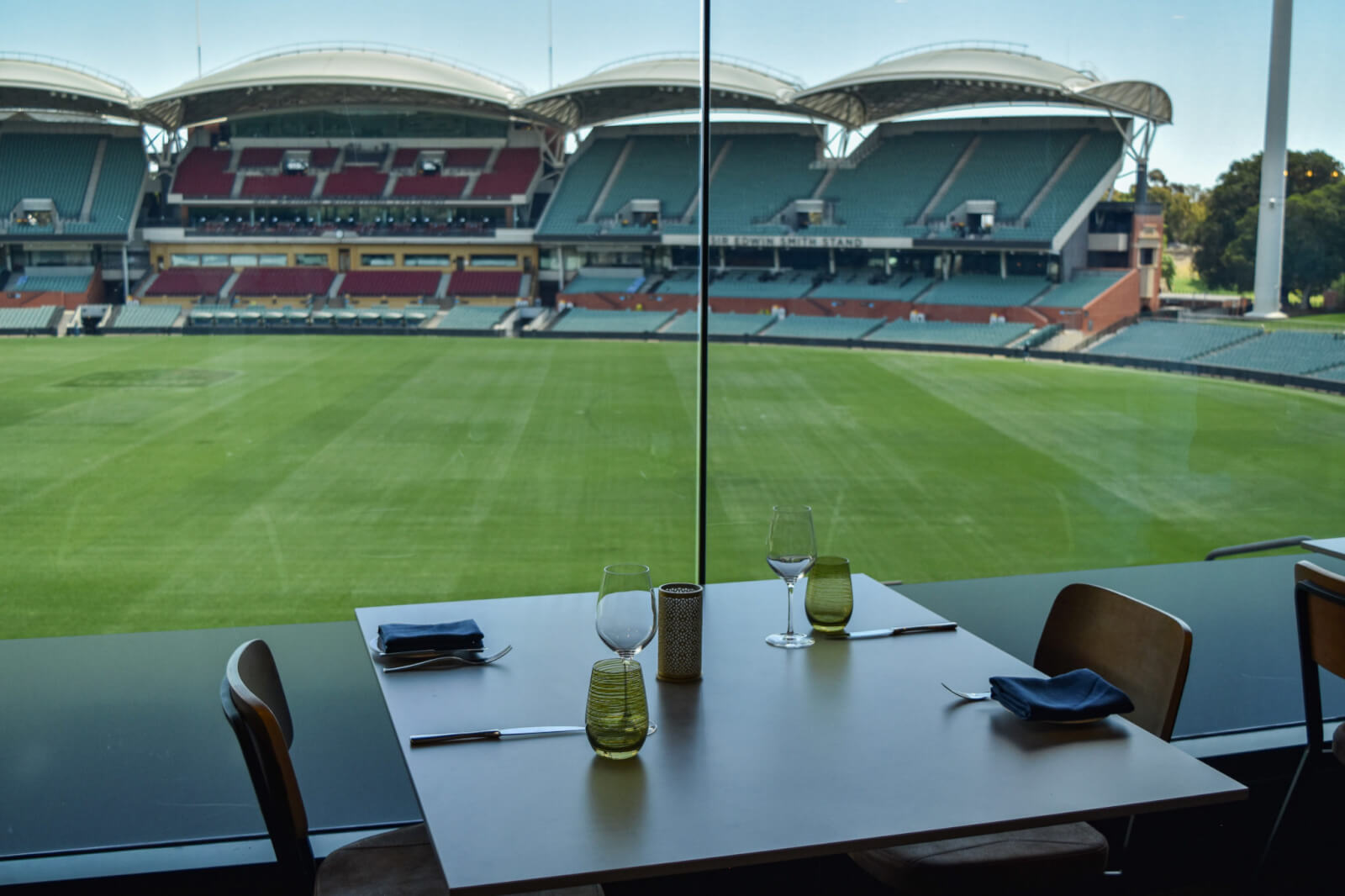 Upon arrival in Clare, check into your accommodation and grab some dinner. There are some great restaurants in the town of Clare including Indii of Clare, which was voted the best Indian restaurant in Australia.
Where to stay in the Clare Valley
For a small region, there is plenty of great Clare Valley accommodation to choose from. You'll find a number of quaint cottages on Airbnb, as well as local guesthouses and hotels. We stayed at Clare Country Club which is in the northern part of Clare and has lots of facilities including a golf course, pool and spa.
Another lovely place to stay in Clare Valley is at Skillogalee, located next to the Skillogalee Winery and Restaurant (more on that later), which has gorgeous cottages with views of the vineyards. You'll also find motels, glamping and caravan parks in Clare and the neighbouring towns.
Find accommodation in Clare Valley
Day 2 – Clare Valley Itinerary
Today is all about wine and you'll be exploring the cellar doors and wineries of Clare Valley via the Riesling Trail. Once an old railway line, the 33km track has been transformed into a pedestrian and cycle path, from Barinia in the north to Auburn in the south.
You can walk the trail, but I recommend cycling. We hired e-bikes from Clare Valley Cycle Hire, which also has regular bikes and tandems on offer. Many Clare Valley hotels also offer bicycle hire, so you don't have to worry about driving or walking back to your accommodation from the rental shop later (especially if you've been drinking wine!). Make sure you pick up a Clare Valley map before you depart, which includes the various loops you can take off the main trail.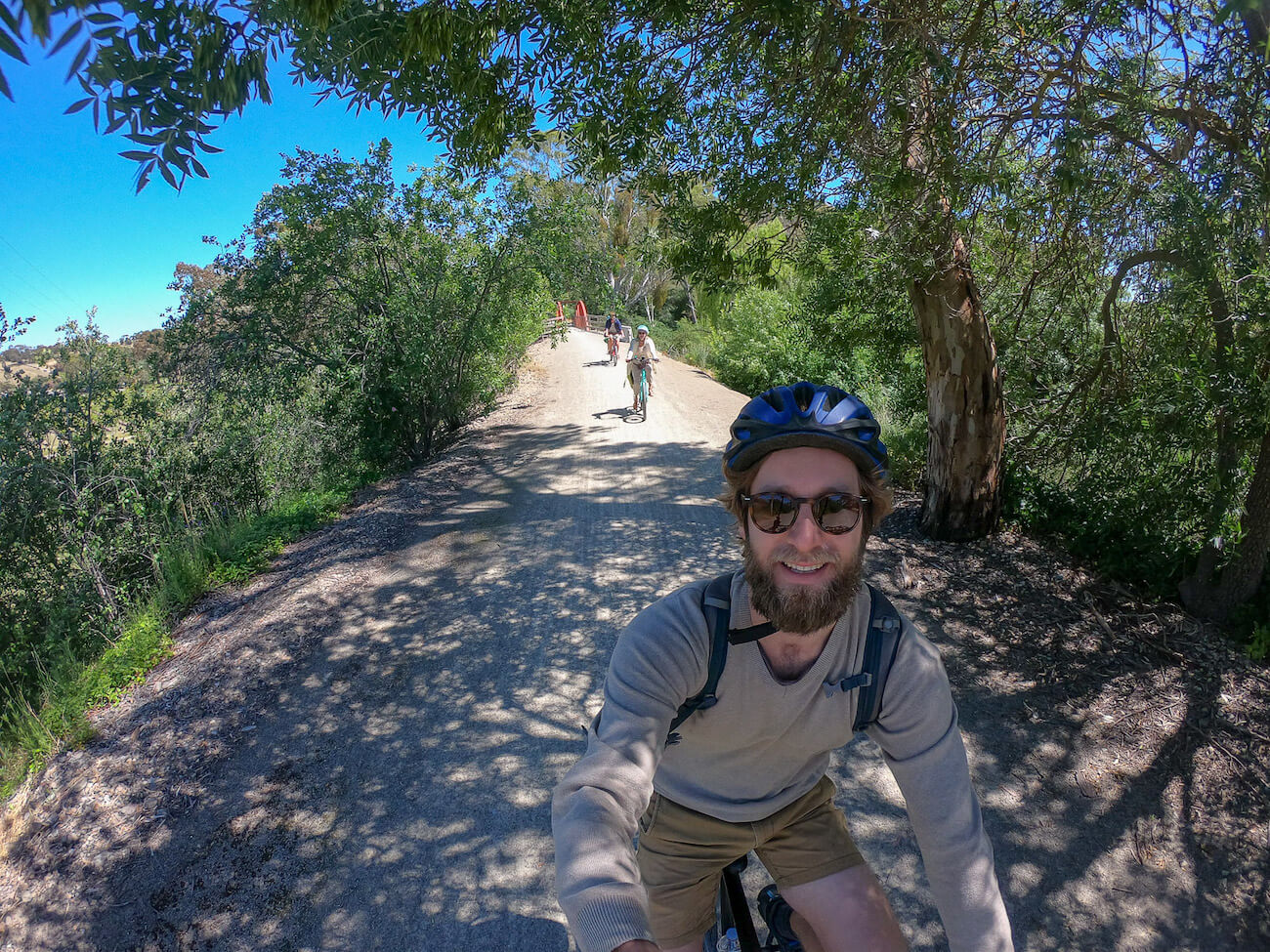 Though it is mostly flat, there are a few small hills, which made the e-bike worthwhile, especially after lunch and a glass of wine or two. However, the majority of people would have no problems on a regular bike.
Many of Australia's wine regions are quite spread out, meaning you often need to drive or join a tour bus to visit them. Which makes the Riesling Trail even more special. It's such a lovely way to travel between the wineries, and you rarely need to cycle on or across any roads which makes it feel incredibly safe and relaxing.
Have a big breakfast before you leave your accommodation, but if you're feeling a bit peckish you can stop off at Clare Rise Bakery for a pastry before you begin your day of wine tasting.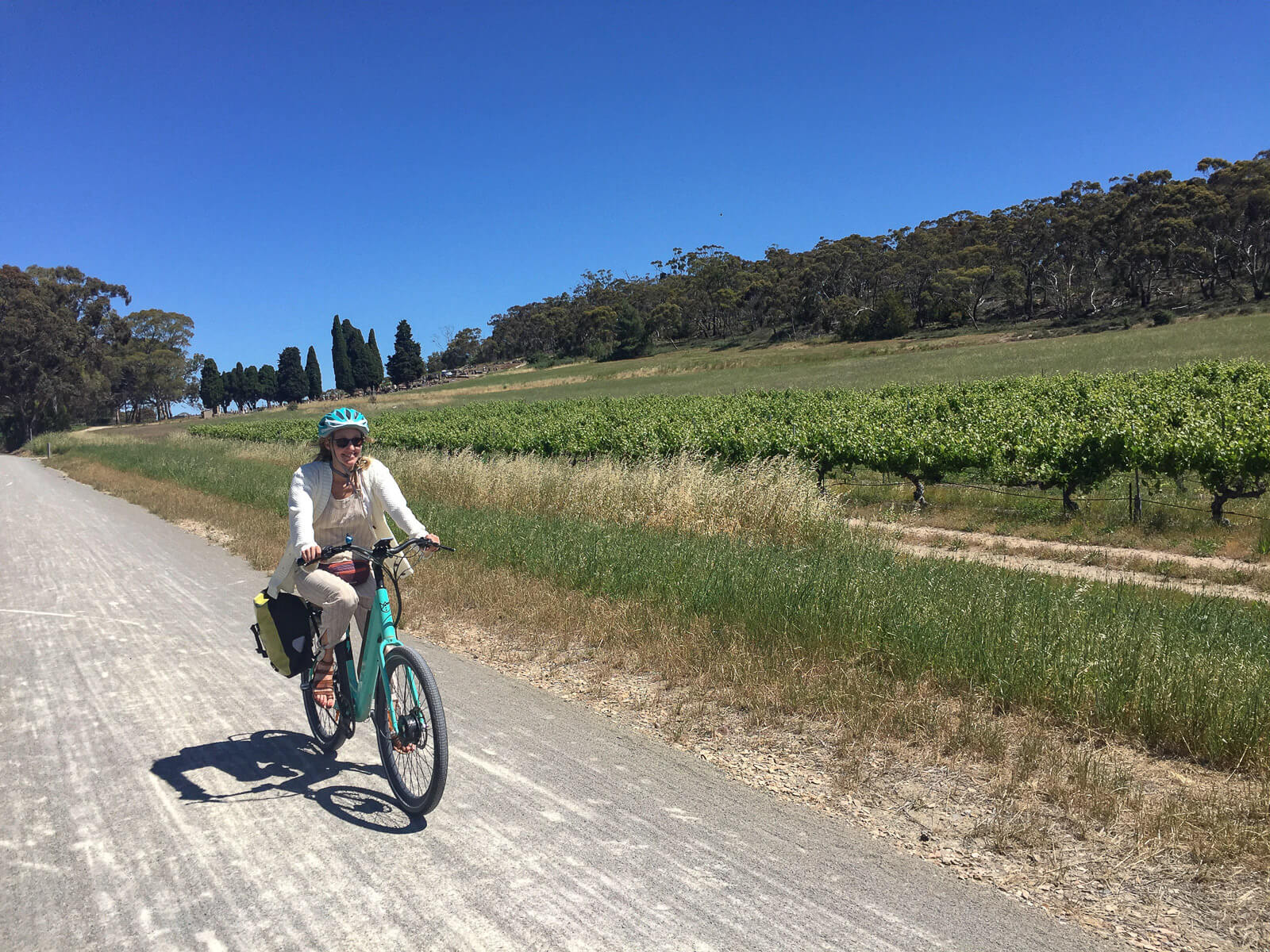 Read about the best wineries in McLaren Vale.
Sevenhill Cellars
After a leisurely cycle along the trail, stop at Sevenhill Cellars. This is the oldest winery in the Clare Valley, and one of the oldest in Australia. In 1849 two Jesuit priests travelled to Australia from Europe and purchased 100 acres of land where the winery now sits. They started building and planting grapes and the winery was established two years later in 1851, they named it Sevenhill in honour of the seven hills of Rome.
Sevenhill produce some excellent Clare Valley wines and as well as table wines, they produce 90% of the sacramental wine used in Australia. In addition to the grand old building that houses the cellar door, there are a number of other sites on the property including a beautiful church. There are guided tours of the various buildings, or you can follow a self-guided map.
Kilikanoon Wine
Continue cycling the Clare Valley Riesling Trail until you reach Kilikanoon Wine. This is a lovely family-run winery with a leafy garden area. We learnt a great deal from our host here, who explained the unique characteristics of the Clare Valley region. The Clare Valley is in fact three parallel valleys, with different altitudes, rainfall and soil, meaning vines on one side will produce completely different wines to those on another. This and the hot days and cool nights of the area are some of the key factors in creating the powerful and elegant varietals of the Clare Valley.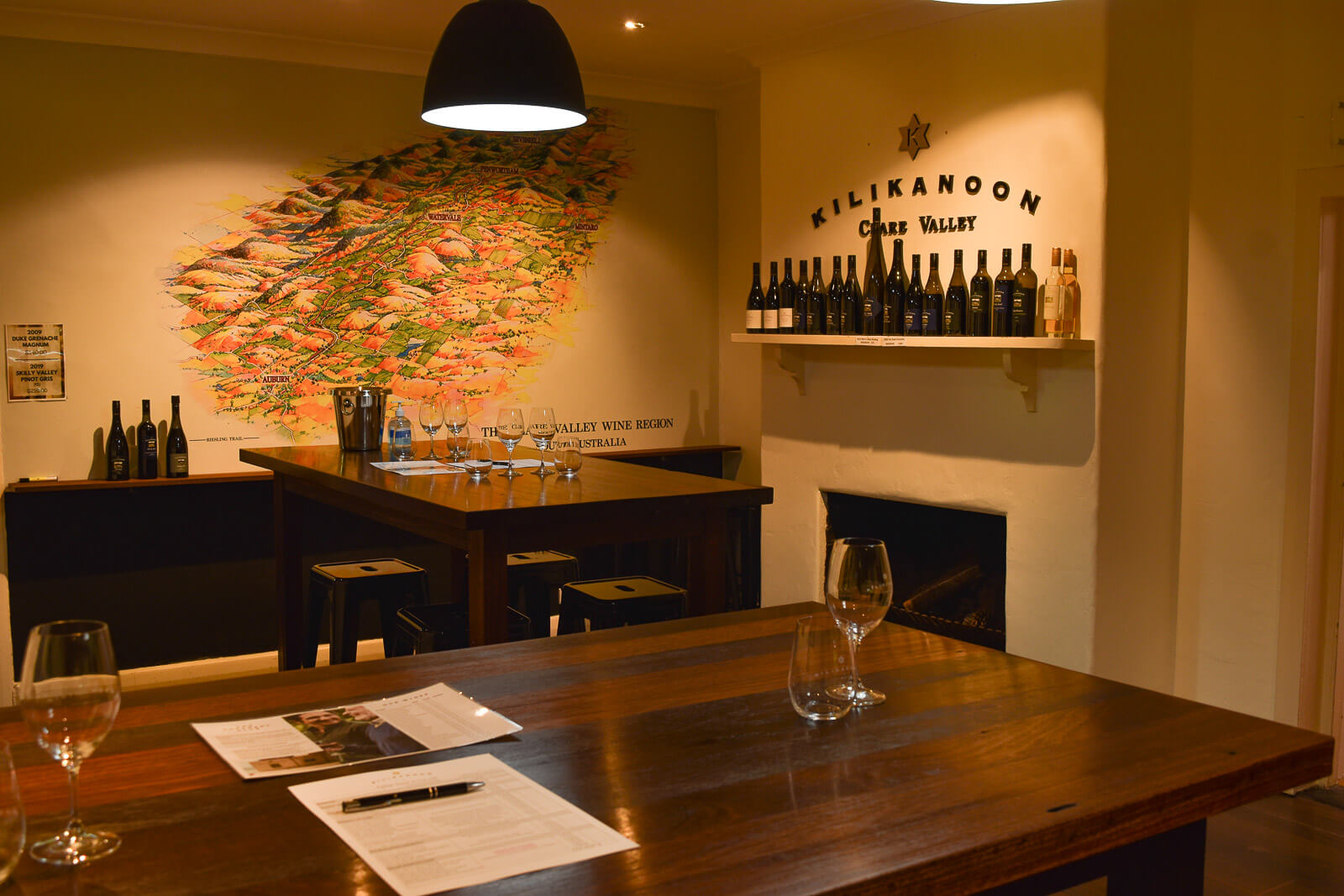 Mitchell Wines
Get back on your bike and take a short ride to Mitchell Wines. As well as enjoying wine tasting here (which I highly recommend) you can also have a delicious cheese and charcuterie board. The Mitchell family have been making wine for three generations and have recently developed sustainable practices in their winemaking, such as eliminating the use of artificial pesticides and dry-grown vineyards for water conservation.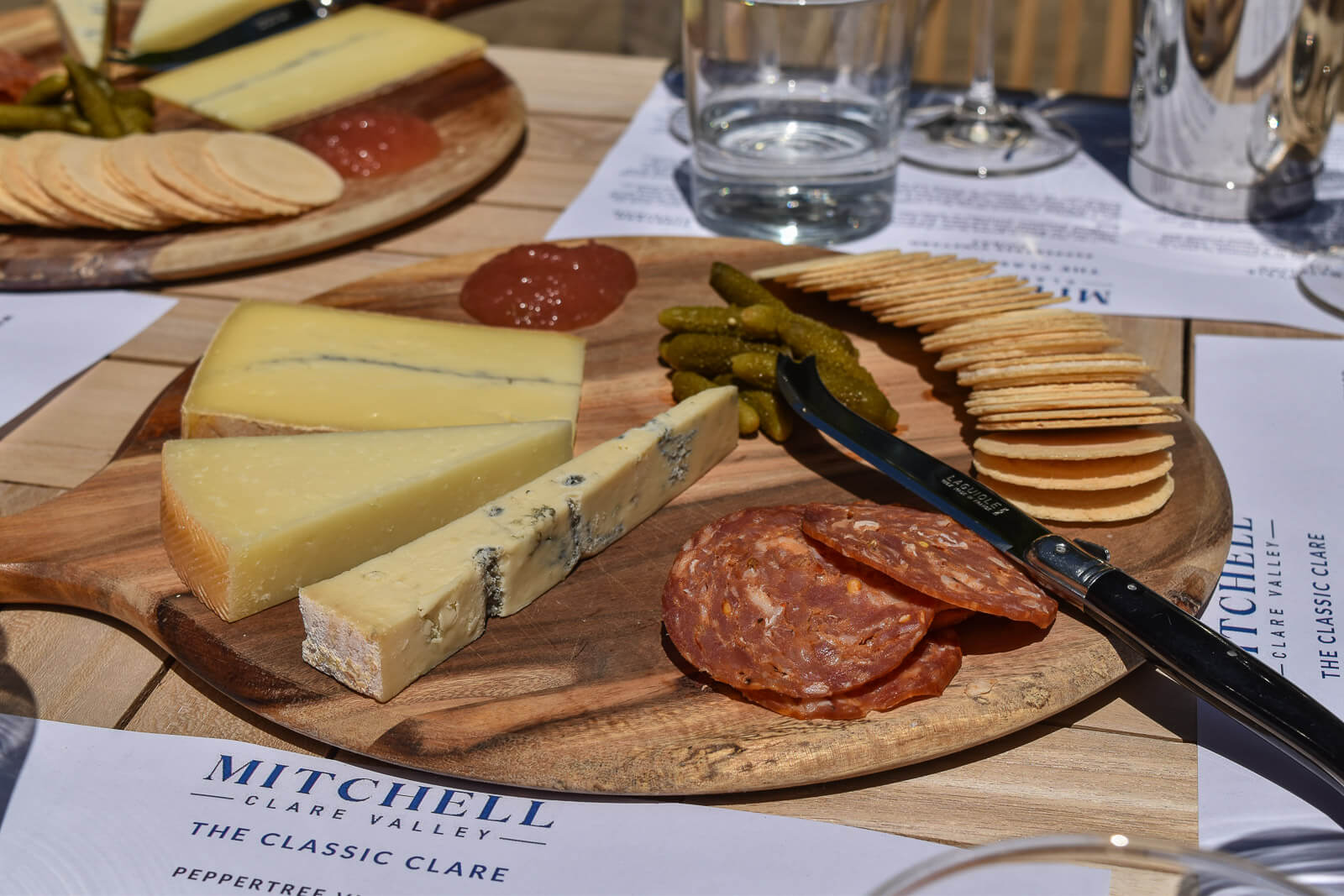 Skillogalee
Hop back onto the bicycle for the final Clare Valley winery of the day, Skillogalee. If you're still hungry after the platter at Mitchell then this is a great place to have lunch, you can order your meal and enjoy a wine tasting while it is being prepared. The menu features interesting dishes from around the world using high-quality ingredients based on the season. Booking is advised, especially at weekends.
You'll have probably had enough wine by this point, so it's now time to cycle back along the trail to your accommodation for a nap/shower and to relax before dinner later in the evening.
If you've been drinking during the day then there is a local taxi firm that can take you to dinner. If you're staying at a hotel, they will be able to book this for you. Otherwise, hop in the car and head to the Watervale Hotel.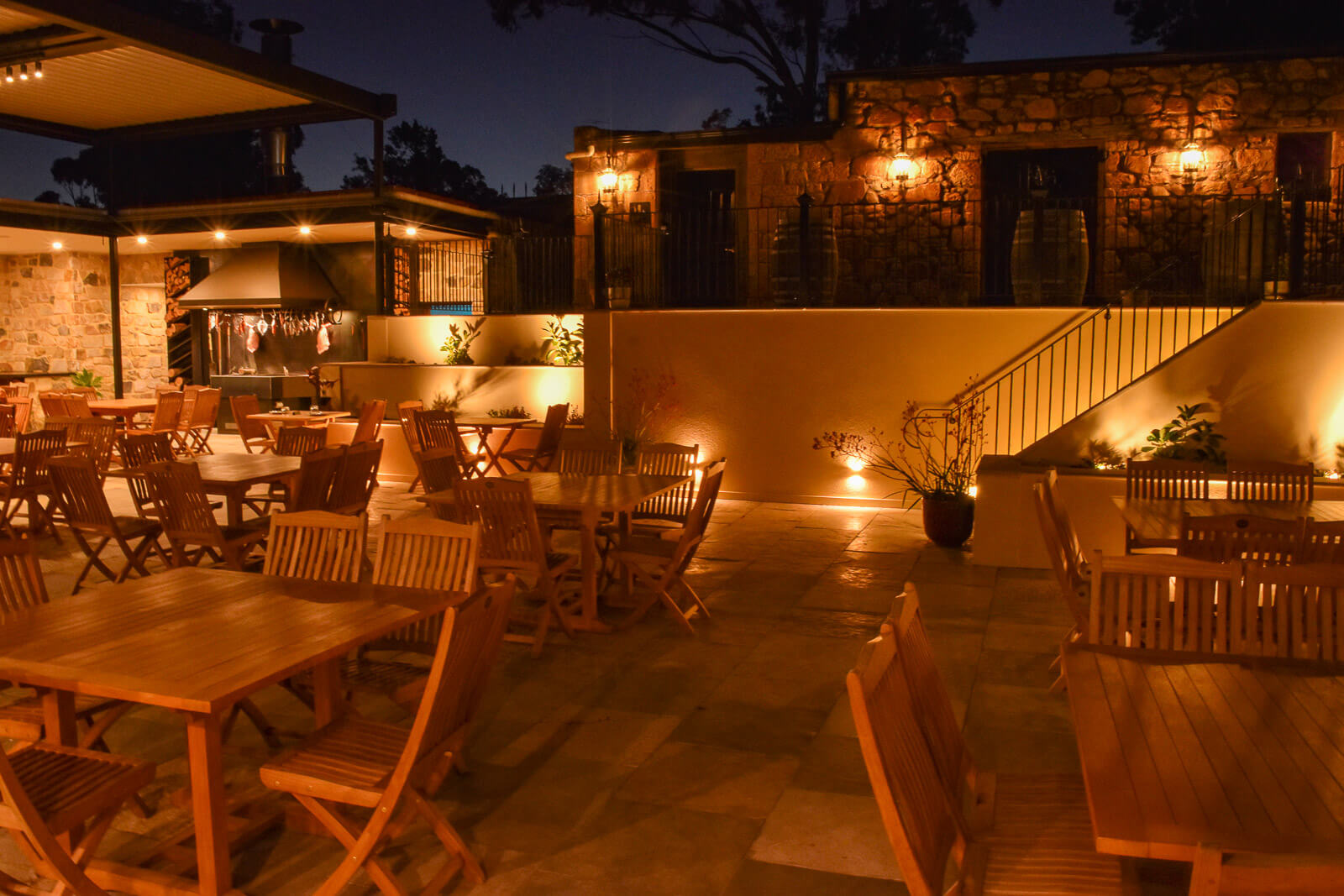 Not only does this pub serve great food (and it really is delicious), but it has a fascinating history. Under different names, the historic pub has been serving customers since 1847 and has been predominantly run by women. Things could get a bit rowdy in the mid 1800s and in 1863, publican Esther Greenslade built a jail at the back of the pub, where drunk and disorderly patrons were locked up until the police arrived. The jail is still there today, although no longer used for the same purpose – it's now a function room.
It really is a beautiful place, both inside and out and there is a huge courtyard at the back which is perfect on a warm evening. The menu changes regularly and features organic fruit and vegetables grown on the owner's farm, as well as lots of other delicious local produce.
Day 3 – Clare Valley Itinerary
On the final day of your weekend in the Clare Valley, make your way to the gorgeous little town of Mintaro, about 25 minutes drive from Clare. The whole town is listed as a State Heritage Area in South Australia and is full of gorgeous old stone buildings. Nearby is Martindale Hall, a Georgian-style mansion with an Italian influence, built in 1879-1880. It seems like being transported to Britain, rather than something I expected to see in Australia, and feels very Downton Abbey – in fact, it's said to be a miniature version of Chatsworth House. The mansion is now a living museum where you can discover its history, along with information about the people who lived there.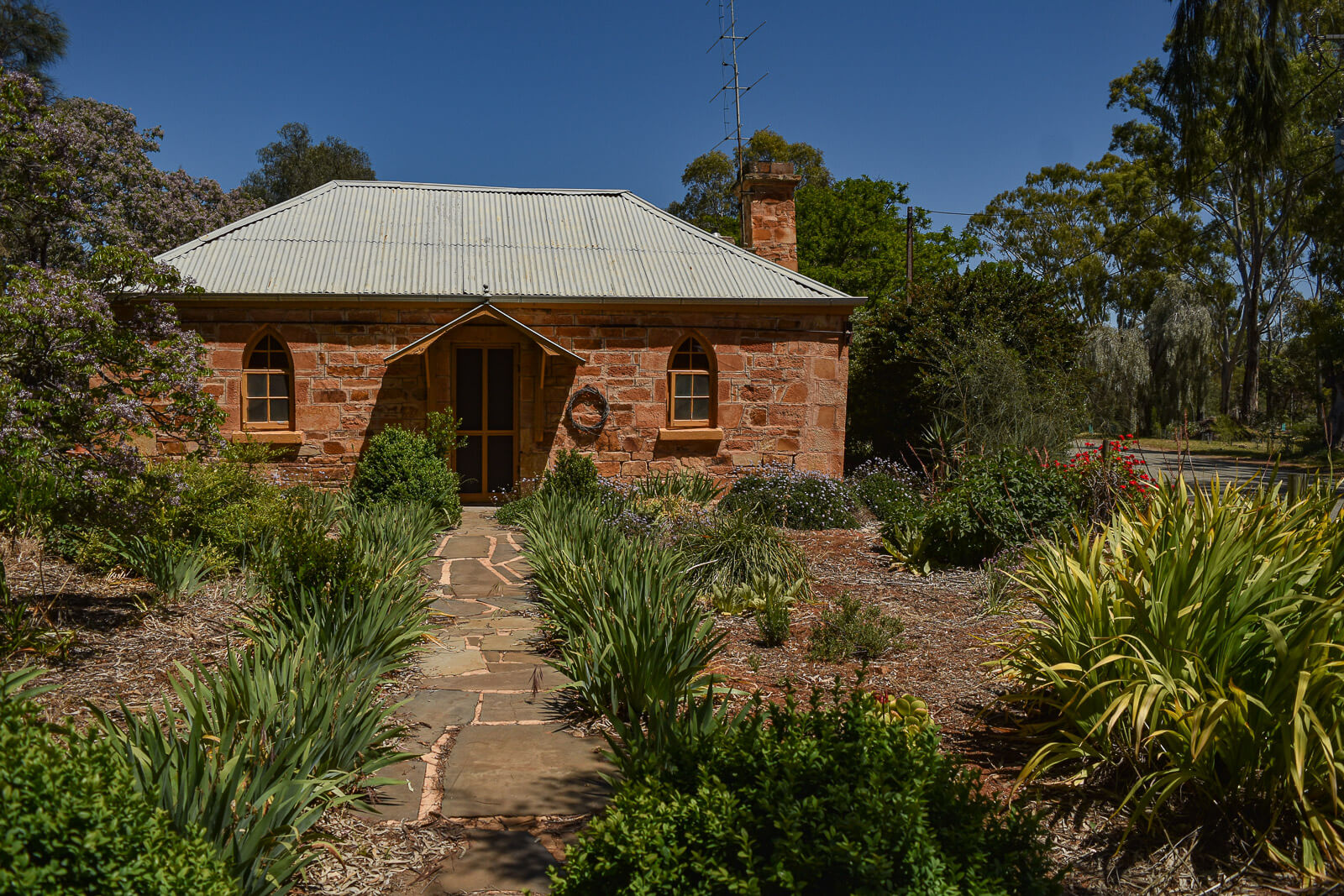 Head back towards Clare for lunch at Slate Restaurant at Pikes Wines. Considered one of the best restaurants in Clare Valley, Slate has a Modern Australian menu with French, British and Japanese influences. Dishes are made with locally grown produce, including vegetables, fruit and herbs grown on the property.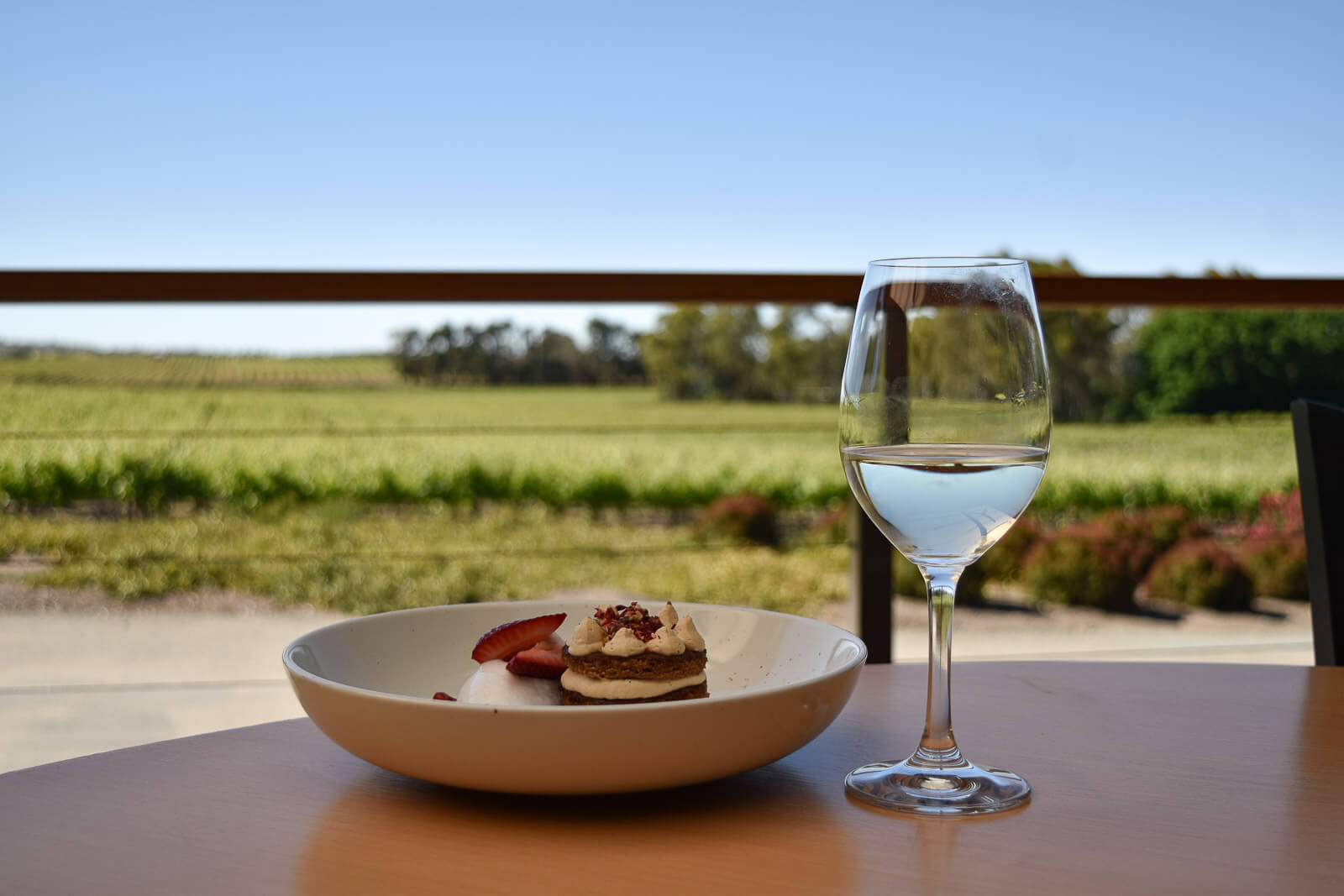 While you're here you can also enjoy wine and beer tasting, as Pikes also brew craft beer as well as making wine. The Pike family moved over from Dorset in the UK and began making soft drinks and beer in 1886. The beers are now made by sixth-generation family member Alister Pike.
After lunch, make your way back to Adelaide for your flight home. If you have time on the way back, take a detour to Lake Bumbunga. If you're lucky, the lake will be pink, as it changes colour from white and blue, depending on the salinity of the water.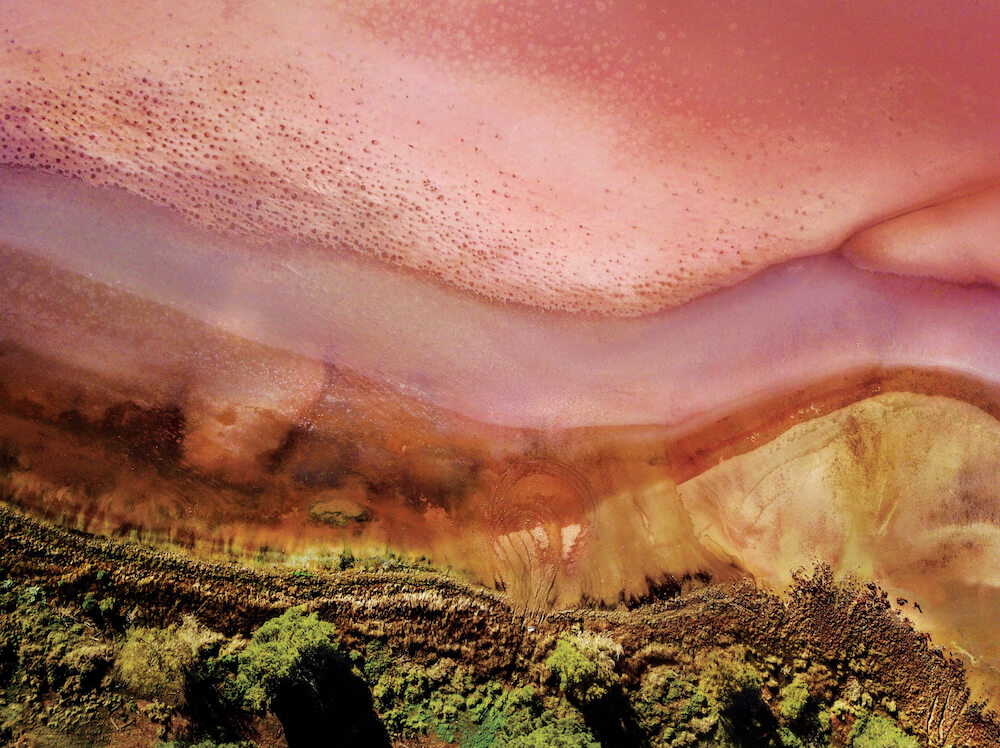 Other Things to Do in the Clare Valley
Visit the Clare Valley Wine Food & Tourism Centre which offers lots of helpful information on Clare Valley activities, as well as serving Clare Valley wines and local produce.
If you don't fancy cycling there are a number of Clare Valley Wine Tours, including minibus tours offering the history of Clare along with wine tasting.
Visit Redruth Gaol, an iconic 1856 gaol that was closed in 1984 and is now a museum depicting the life and living conditions of prisoners and reformatory inmates.
Admire the arts at Clare Valley Art Gallery, featuring an extensive collection of Aboriginal artworks, with regular visiting artists.
Visit John Horrocks Cottage, built by the pioneer and explorer John Ainsworth Horrocks in 1839.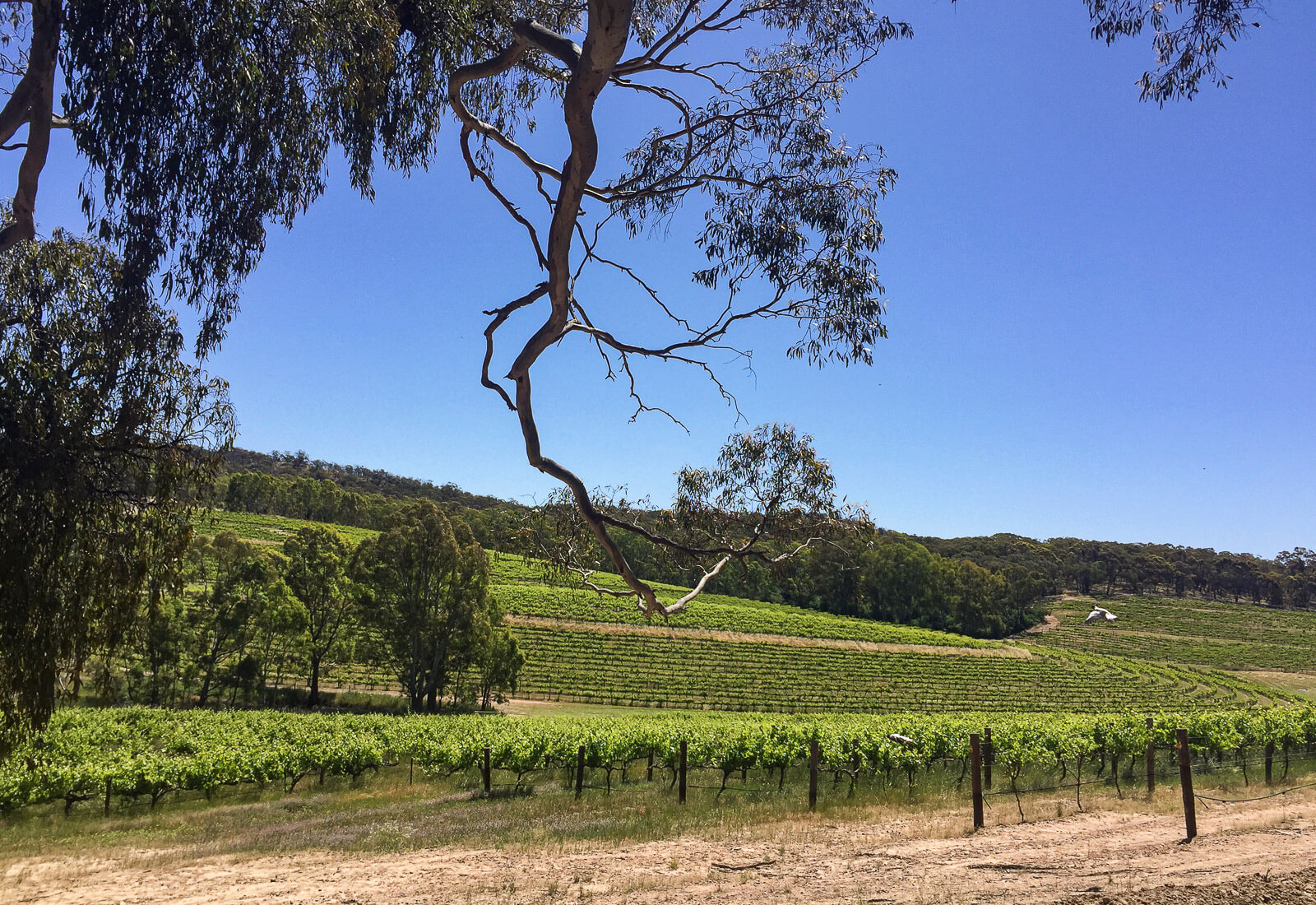 The Epicurean Way
If you have longer than a weekend in the Clare Valley, why not take a trip along the Epicurean Way and visit the South Australian wine regions of McLaren Vale, Barossa and Adelaide Hills too.
Discover the best wineries in McLaren Vale.
FAQs