Sardinia has been on my travel wish list for a while now, as it is said to have the best beaches in Italy. A friend's wedding offered the perfect excuse to visit, so we planned a week-long Sardinia road trip, driving a loop around the island, featuring a lot of food, some pretty stunning scenery and of course those Sardinian beaches.
Disclosure: This article contains affiliate links. This means that if you click a link and purchase something I've recommended I may earn a small commission. This does not affect the price you pay but helps me to run this site. You can read my full affiliate disclosure here.
Sardinia Road Trip – 1 Week Itinerary
Sardinia has two main international airports, Cagliari and Olbia. We recommend flying into Cagliari for this itinerary, but either would be fine. We then hired a car with rentalcars.com and collected it at the airport.
---
Isola di Sant'Antioco – 1-2 Nights
After flying into Cagliari, we headed straight to Sant'Antioco. This is a small island off the South West of Sardinia. We were visiting this part of the island for a friend's wedding, but it's definitely a worthwhile addition to a road trip. The main town, also called Sant'Antioco, is located immediately upon crossing the mile-long causeway which connects the island to the mainland. Before we reached the town, we had already stopped the car after spotting hundreds of pink flamingos in the pond of Santa Caterina!
Sant'Antioco is one of the oldest parts of Sardinia and also one of the most underdeveloped when it comes to tourism. There are some great little guesthouses in the town and it's a lovely place to spend an evening. Have an aperitivo in Piazza Italia before dinner at one of the family-run Osterias. There are beautiful beaches on this island, in particular, Spiaggia di Coacuaddus and Cala Sapone, so take some time to swim and relax in this quiet part of Sardinia.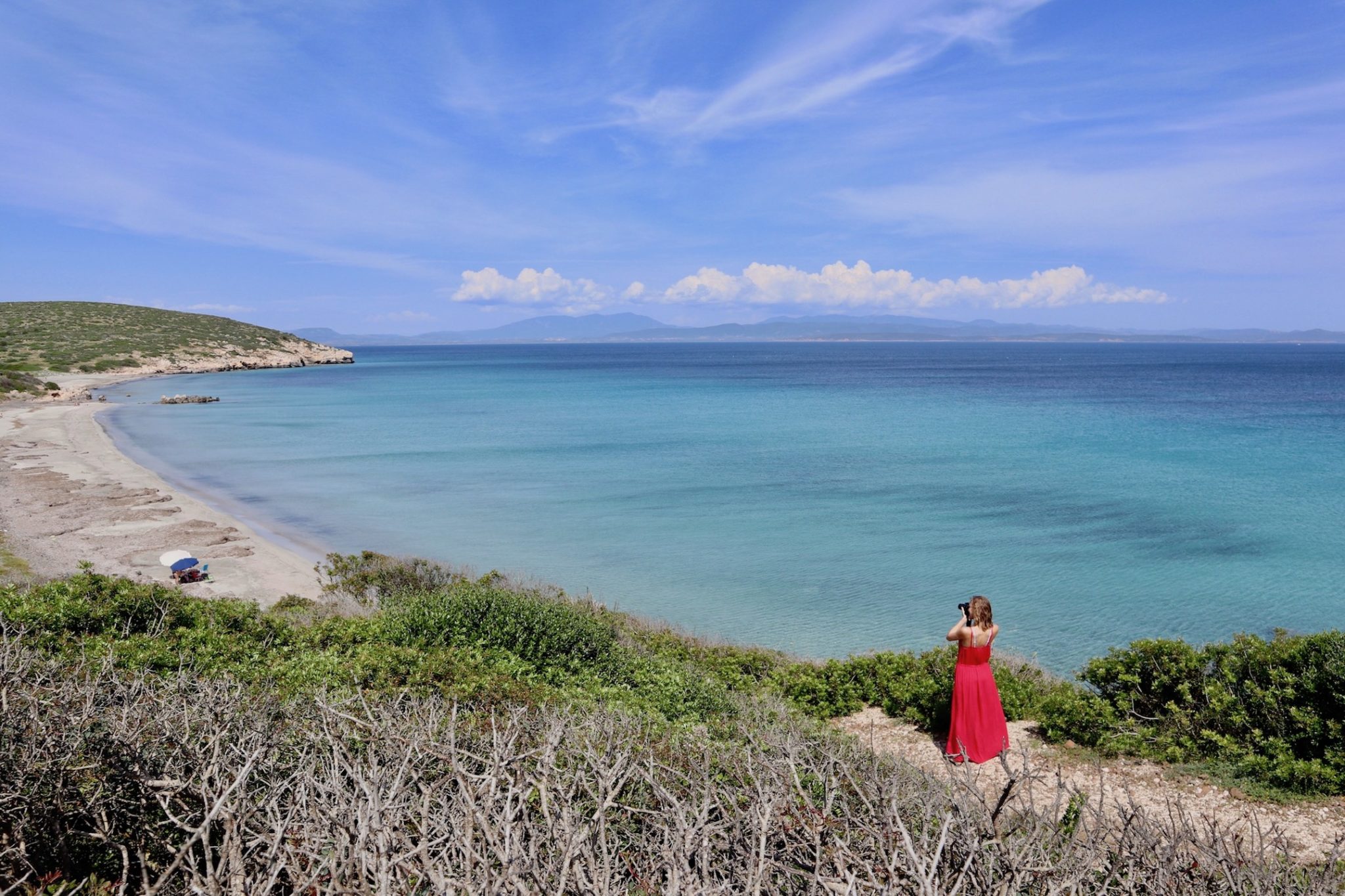 Where to Stay in Sant'Antioco
We stayed at Hotel I Colori, which is right in the centre of town. Each room is unique and painted a different colour.
Find accommodation in Sant'Antioco
Sant'Antioco to Bosa (2 hours 50 / 225km)
The drive up the coast from Sant'Antioco is incredibly scenic, with lots of places to stop and take pictures or have a swim. If you're a fan of surfing, make sure you stop at Capo Mannu. This is one of the best places to surf in the Mediterranean. There is a surf school and board hire available on the beach.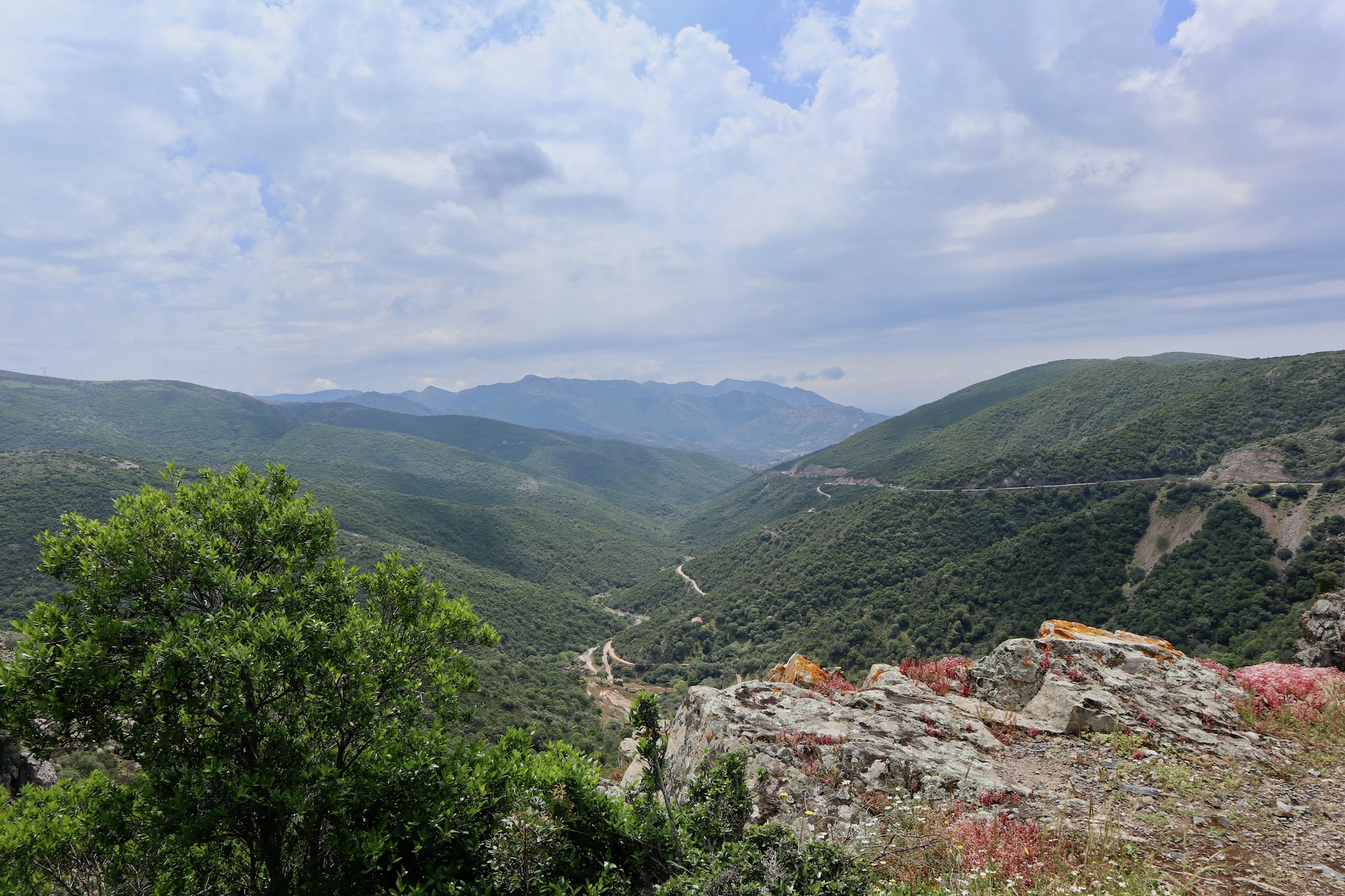 Bosa – 1-2 Nights
Bosa was my favourite town in Sardinia. It is absolutely stunning; filled with quaint colourful houses lining the hillside and an impressive castle at the top. We spent one night in the area, but I would have loved to stay longer. There are lots of lovely shops, restaurants and cafes along the cobbled streets and lanes, and a walk along the River Temo is a must, as well as a visit to the castle for the superb views.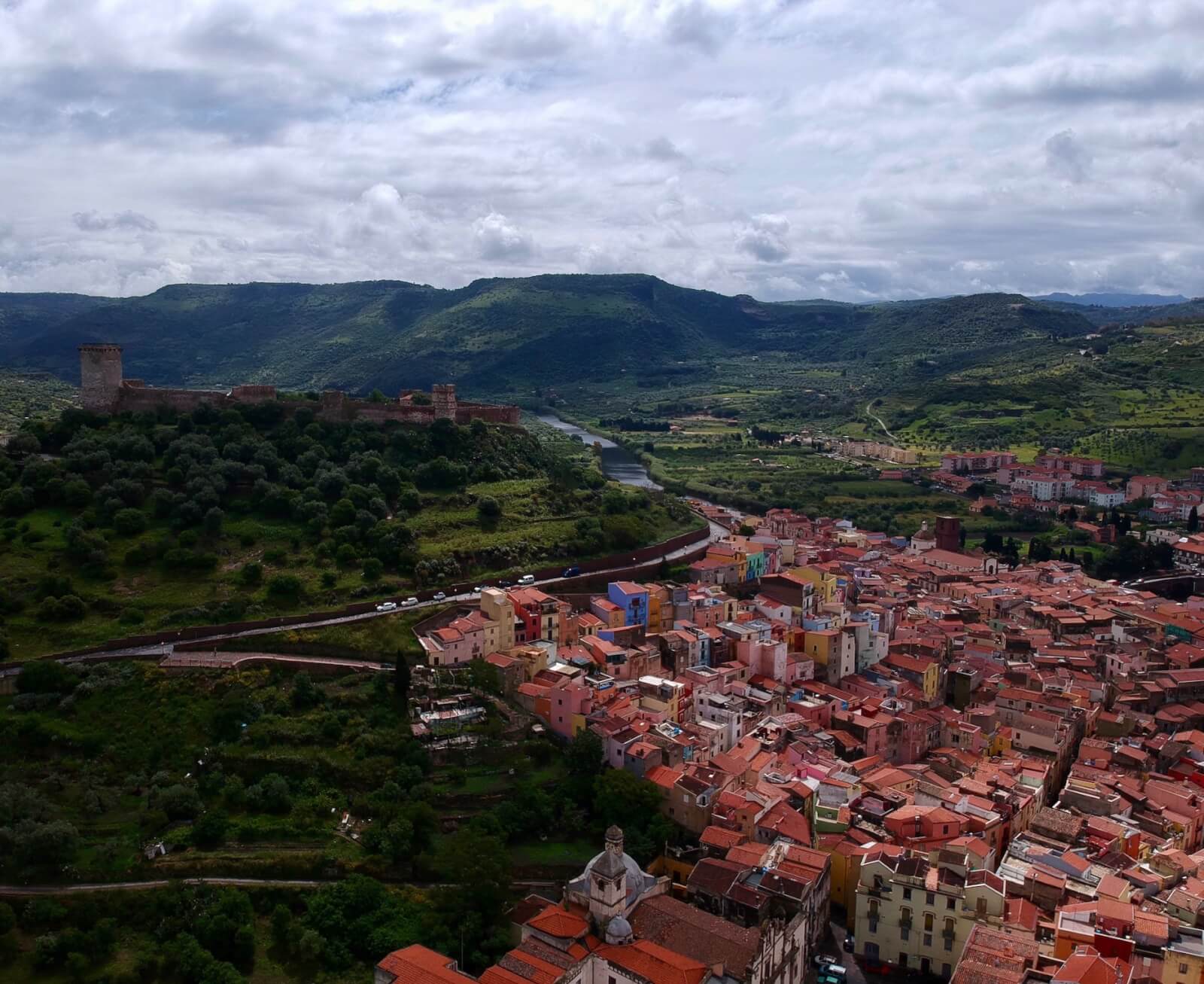 Where to Stay in Bosa
There are plenty of hotels in Bosa, but we spent the night in nearby Tresnuraghes. This was another area that felt undiscovered by tourists. We stayed at a great hotel called Maison Tresnuraghes, a restoration of two old houses with a huge garden. The hotel has a lovely restaurant, but we also tried out Pizzeria Ristorante Su Palatteddu, a short walk away from Maison Tresnuraghes, which was one of the best of the Sardinia road trip!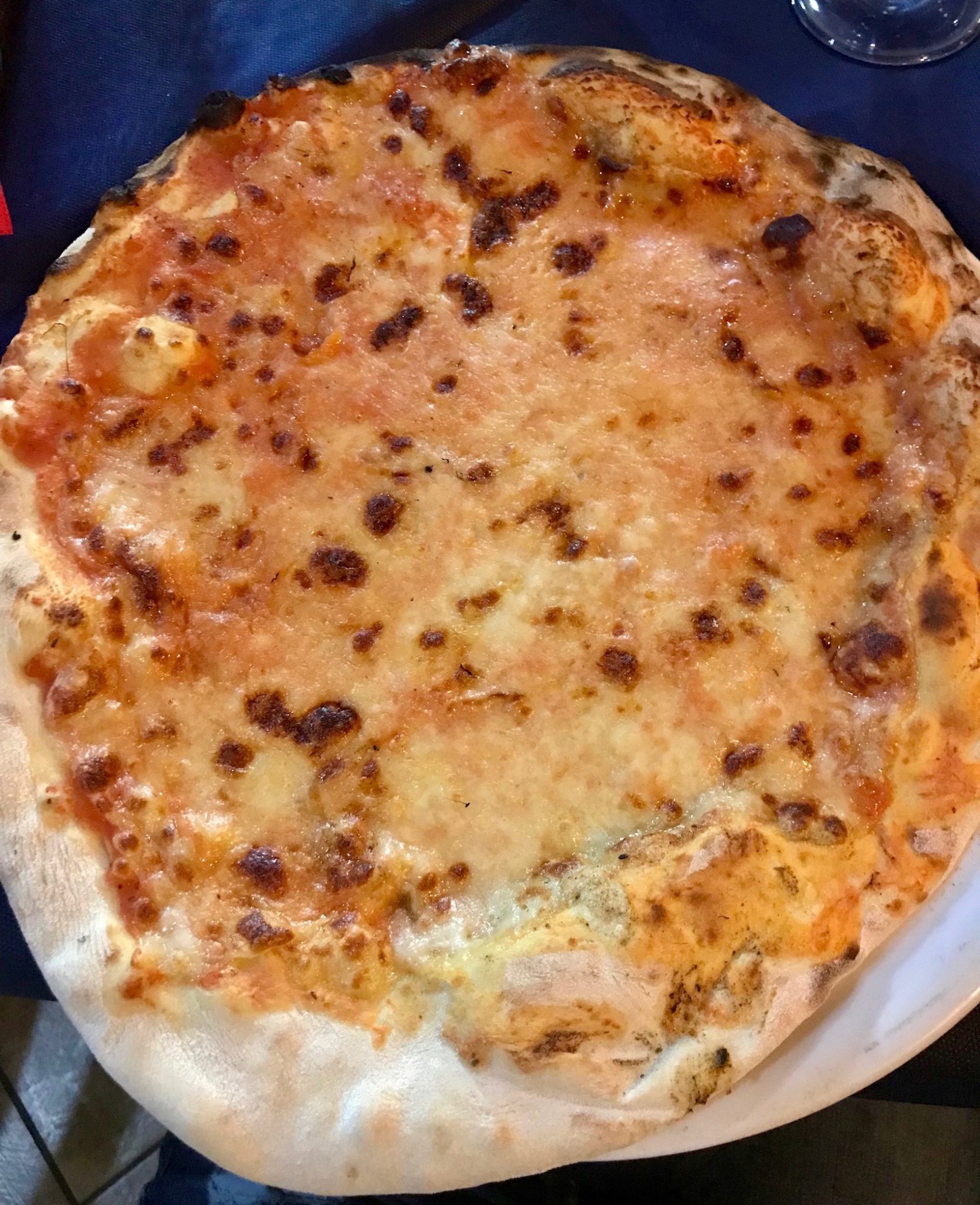 Read our guide on the best places to stay in Sardinia.
Bosa to Alghero (1 hour / 46km)
A short drive, but plenty of gorgeous scenery and lots of photo opportunities.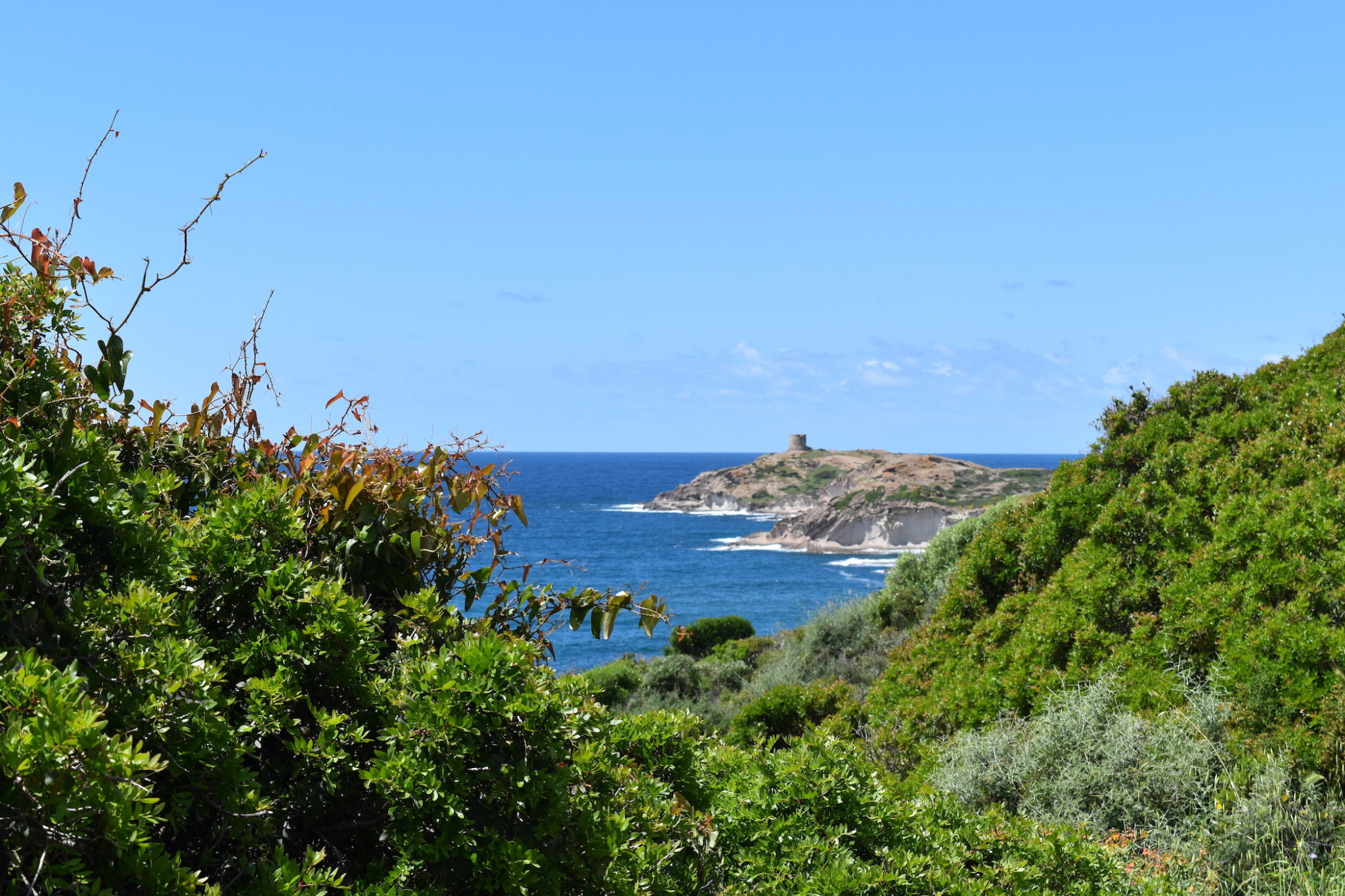 Alghero – 2 Nights
This is a popular town with tourists, as many use it as a base to explore the incredible beaches north of Alghero. Sadly we didn't have the best weather while we were here, so didn't venture too far, but it did mean that we had more time to explore the town.
Alghero has a strong Spanish influence and was once ruled by Catalans, so you're as likely to find paella on the menu as pasta. You can easily lose a few hours wandering the narrow streets and the coastal walls. If weather permits, relax on the beaches of San Giovanni shore and Maria Pia.
Where to Stay in Algero
We spent two nights at the stunning Villa Las Tronas, which was once a residence of the Italian royal family. As you would expect it's a pretty luxurious place, with grand dining rooms and lounges and gorgeous views of the sea.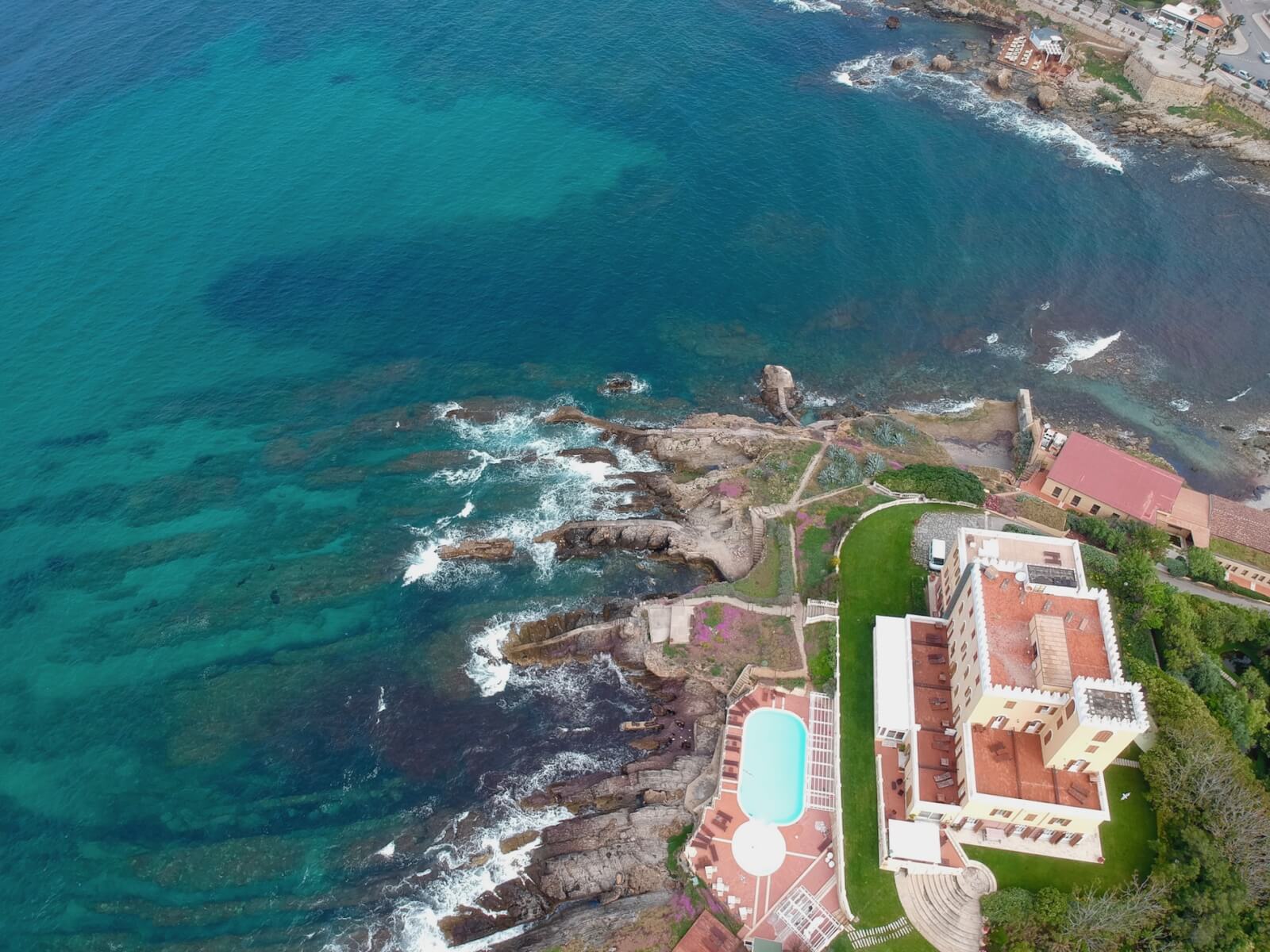 Alghero to Cala Gonone – The Scenic Route (3 hours 46 / 260km)
From Alghero, we considered heading north to the islands of Maddalena, but as we only had a few days left and needed to get back to Cagliari, we decided to cross the island to Cala Gonone on the east coast. You can drive this in just over 2.5 hours, but we wanted to visit some of the east coast beaches along the way, so took a longer route. If you do have longer than a week for your Sardinia holiday then I absolutely recommend adding the Maddalena to your itinerary at this point.
Upon arriving on the east coast of Sardinia, the first beach we stopped at was Cala Suaraccia, a small bay with white sand and turquoise water. It was a little cloudy, but even without the sun, the water was a stunning colour.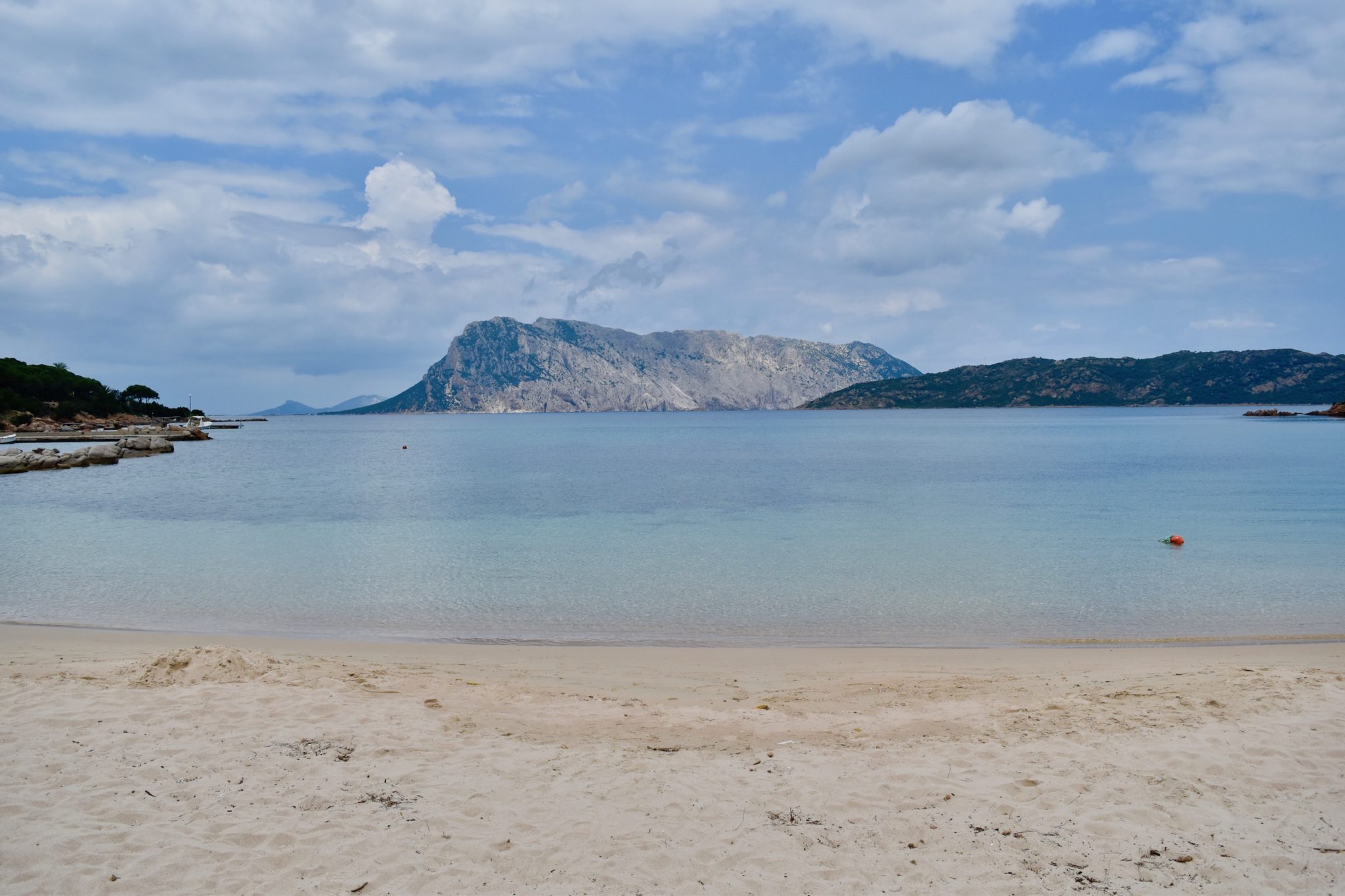 After a quick swim, we moved on to Cala Bradinchi, which is nicknamed 'Little Tahiti'. It's a really lovely spot and easy to see why it earned the name.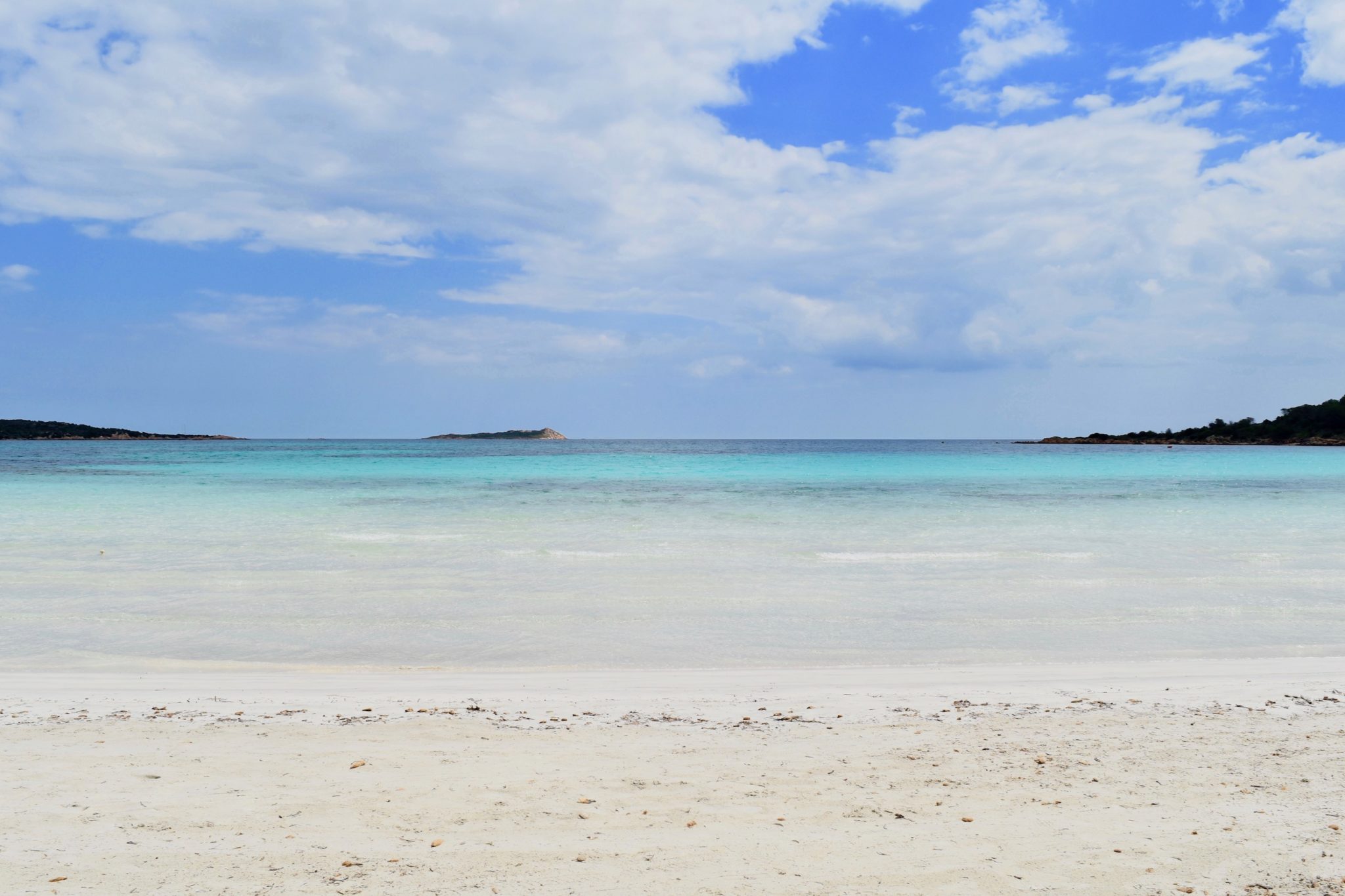 Further south is La Cinta, a huge beach set in front of a lagoon. This is another great place to spot flamingos!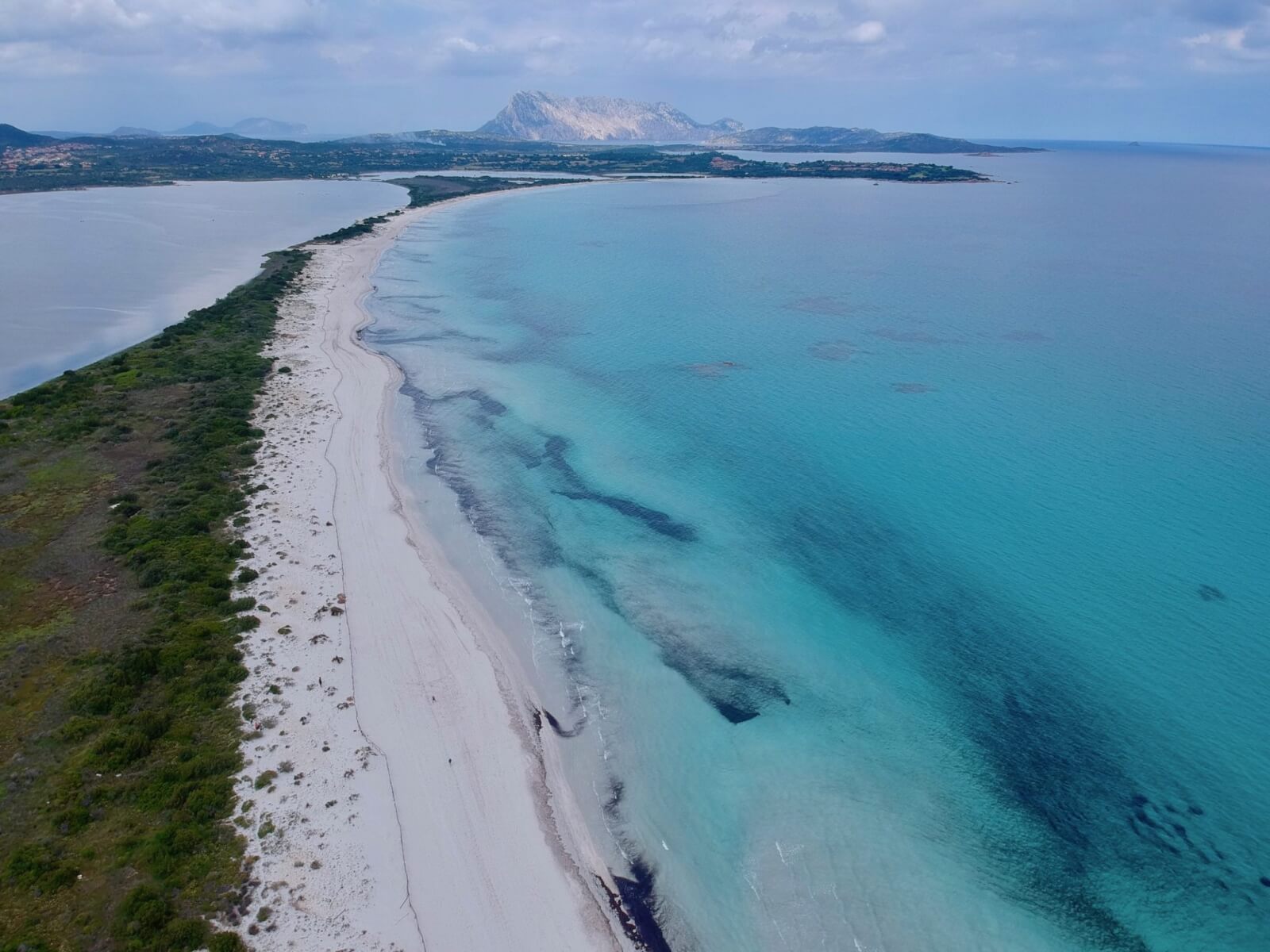 Shortly before arriving in Cala Gonone, we drove through Dorgali and past Lago Del Cedrino. Definitely worth stopping for a photo!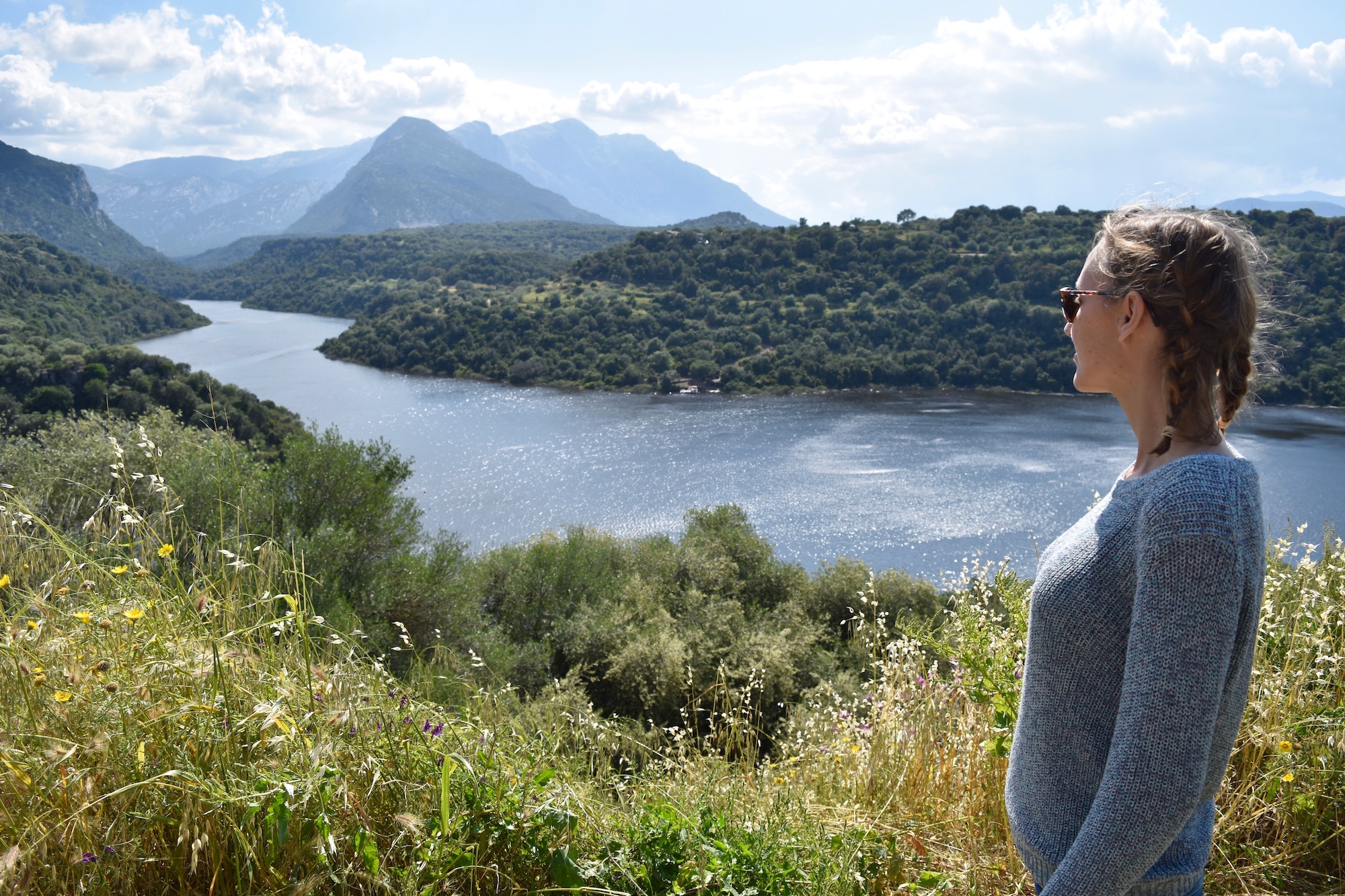 Explore the best beaches in Sardinia.
Cala Gonone – 2 Nights
Cala Gonone is a lovely little town, but most people stay here to access the Golfo di Orosei, an incredible coastline of striking cliffs, caves and beautiful beaches, accessed by boat. There are some great restaurants in town and the beach is gorgeous, so it's well worth having a few nights here.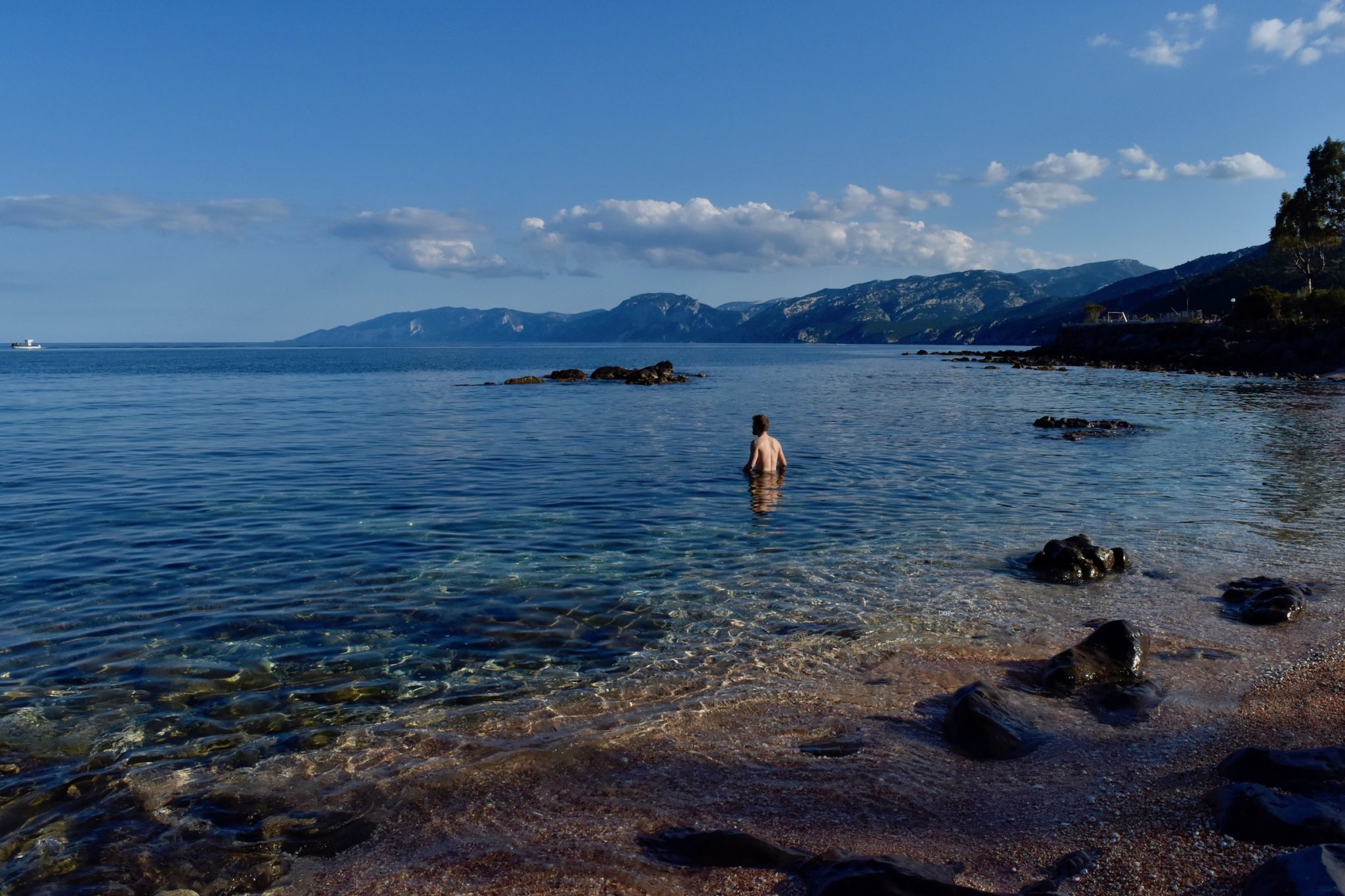 When researching Sardinia, a beach I'd come across over and over again was Cala Goloritze; which is only accessible by boat or a 90-minute hike through the mountains. We decided the boat sounded like the more enjoyable option and hopped aboard a trip with Prima Sardegna. As well as visiting Cala Goloritze, we stopped at numerous beaches along the Golfo di Orosei, some of which I found to be even more beautiful than Goloritze. My two favourites were Cala Mariolu and Cala Biriola. The trip ends with a visit to Bue Marino Grotto, part of a huge cave network. A guide will lead you through different sections of the cave around 1km deep, which contains striking stalactites and stalagmites.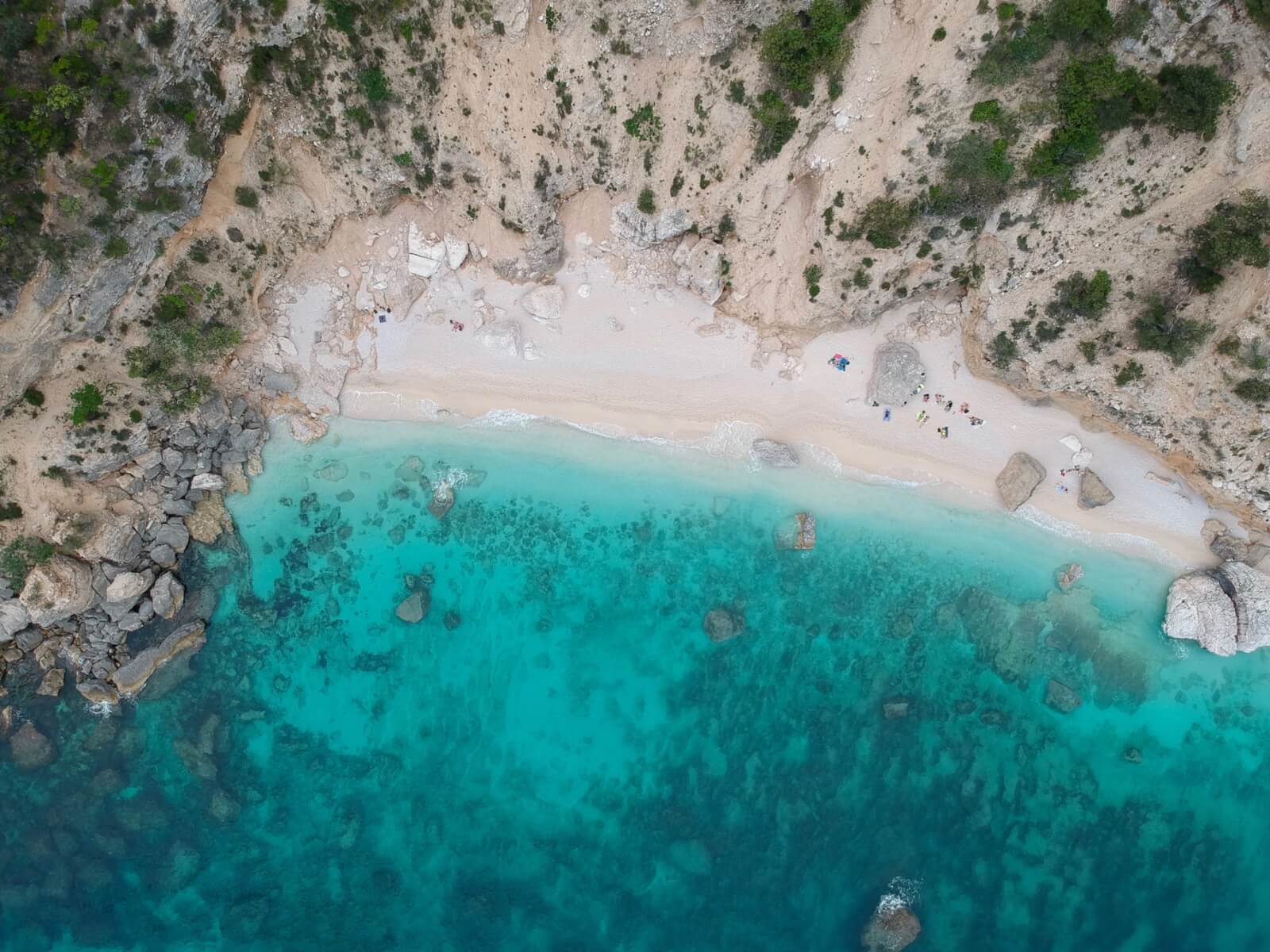 Where to Stay in Cala Gonone
We stayed at Hotel Nuraghes Arvu, which has a huge swimming pool and lovely sea views.
Find accommodation in Cala Gonone
Cala Gonone to Cagliari, The Scenic Route (2 hours 40 / 225km)
At this point in the trip, I found my favourite Sardinian beach (so far): Cala Sinzias. This beach really is stunning; it has the clearest turquoise water and white sand, easily as beautiful as beaches I've been to in the Maldives and Australia.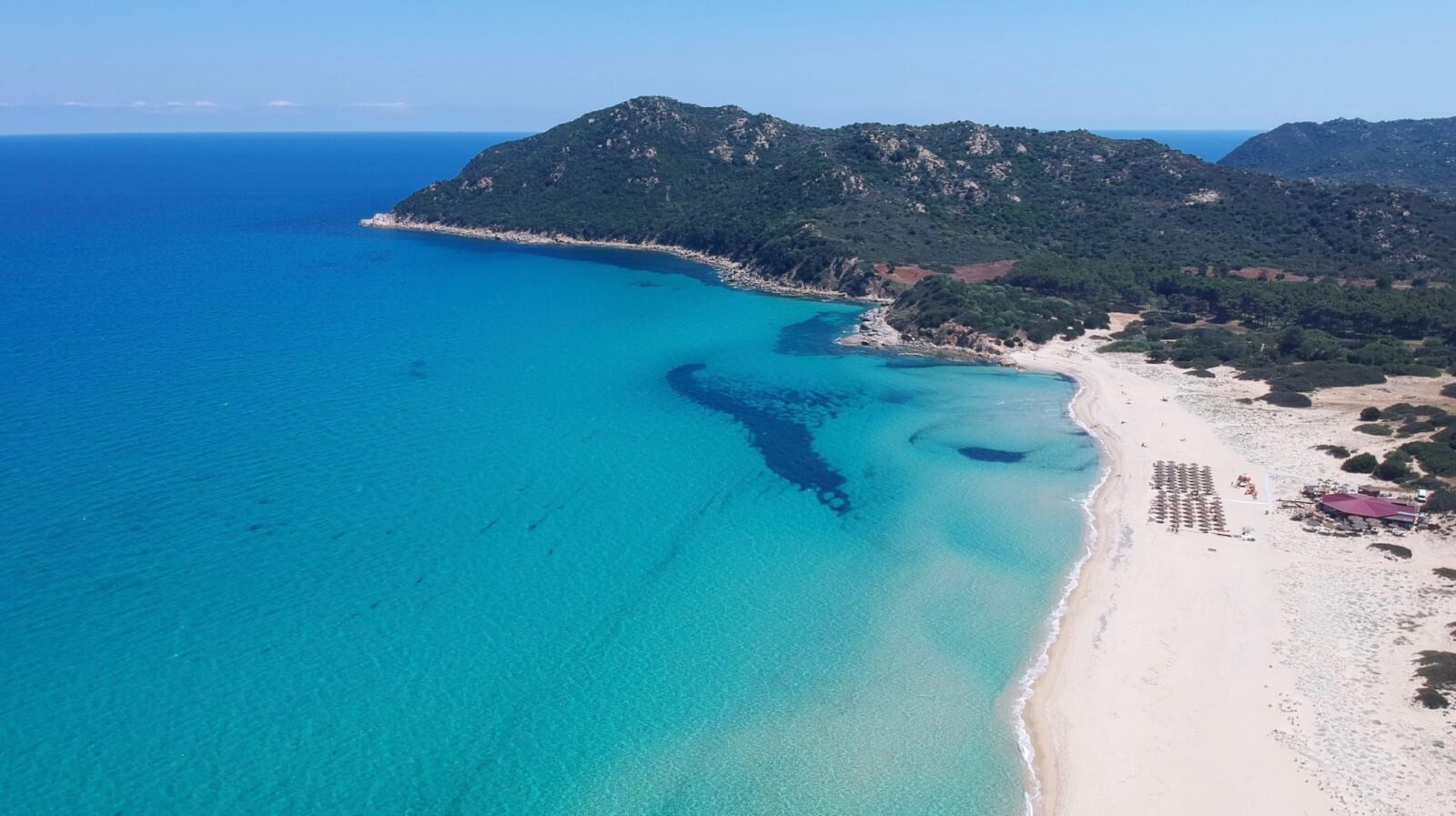 All along this stretch of coastline (Costa Rei) is a number of fantastic beaches. We only had time to enjoy Cala Sinzias before heading to the airport for our flight, but I would definitely like more time to check out the others.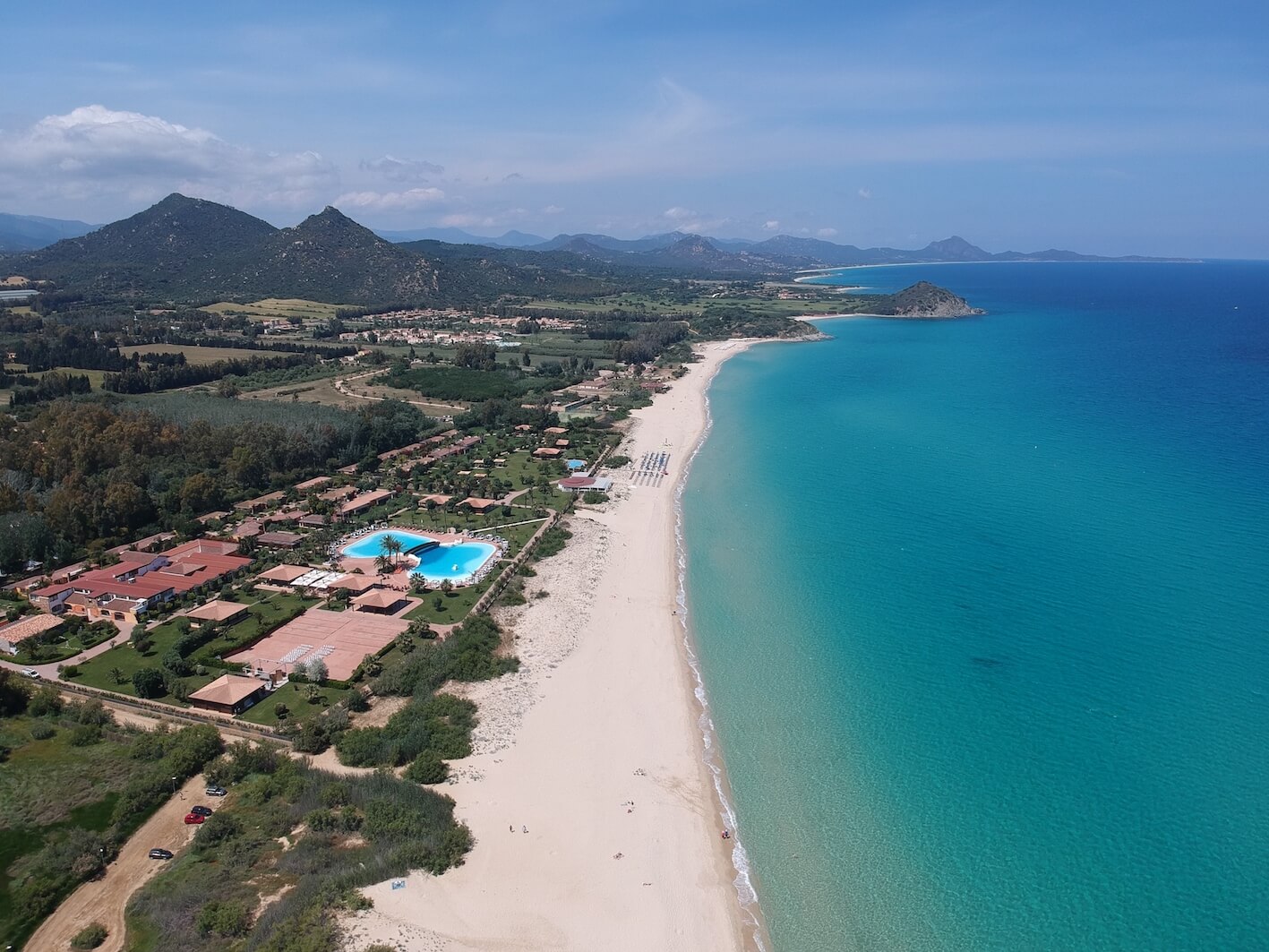 What Would We Do Differently?
I'm pretty happy with our road trip itinerary and there isn't anything I would change for a one week trip. If we had ten days I would definitely head up to the northeast to Maddalena and check out the islands up there. But overall it was great!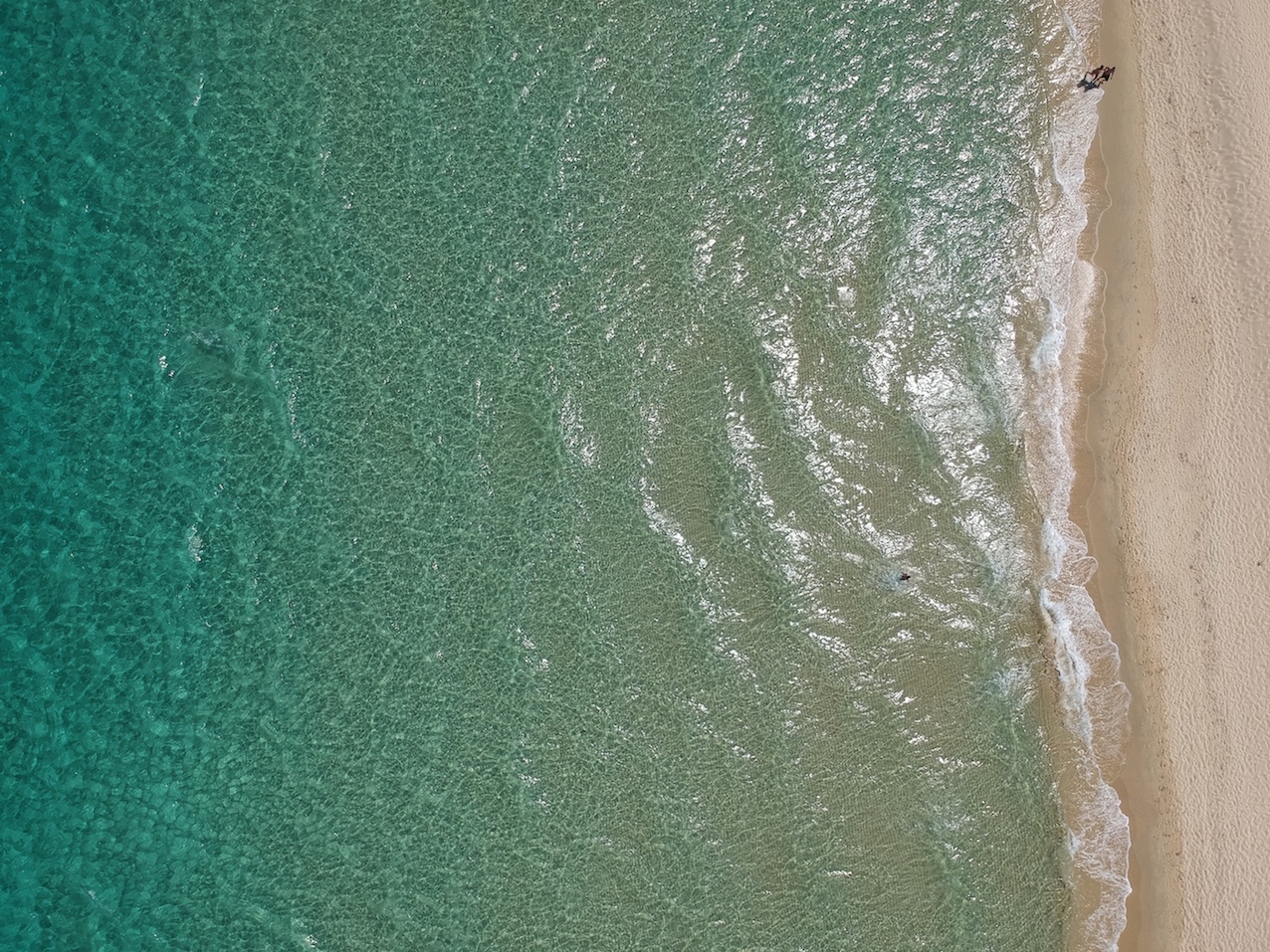 What to Eat in Sardinia
As with all over Italy, there are lots of delicious things to eat in Sardinia. A couple of typical things to try whilst on the island are:
Culurgiones
A filled pasta, similar to ravioli, but in the shape of a small Cornish pasty. It's usually filled with potato, pecorino cheese, garlic, olive oil, nutmeg and mint leaves and is served with a tomato sauce.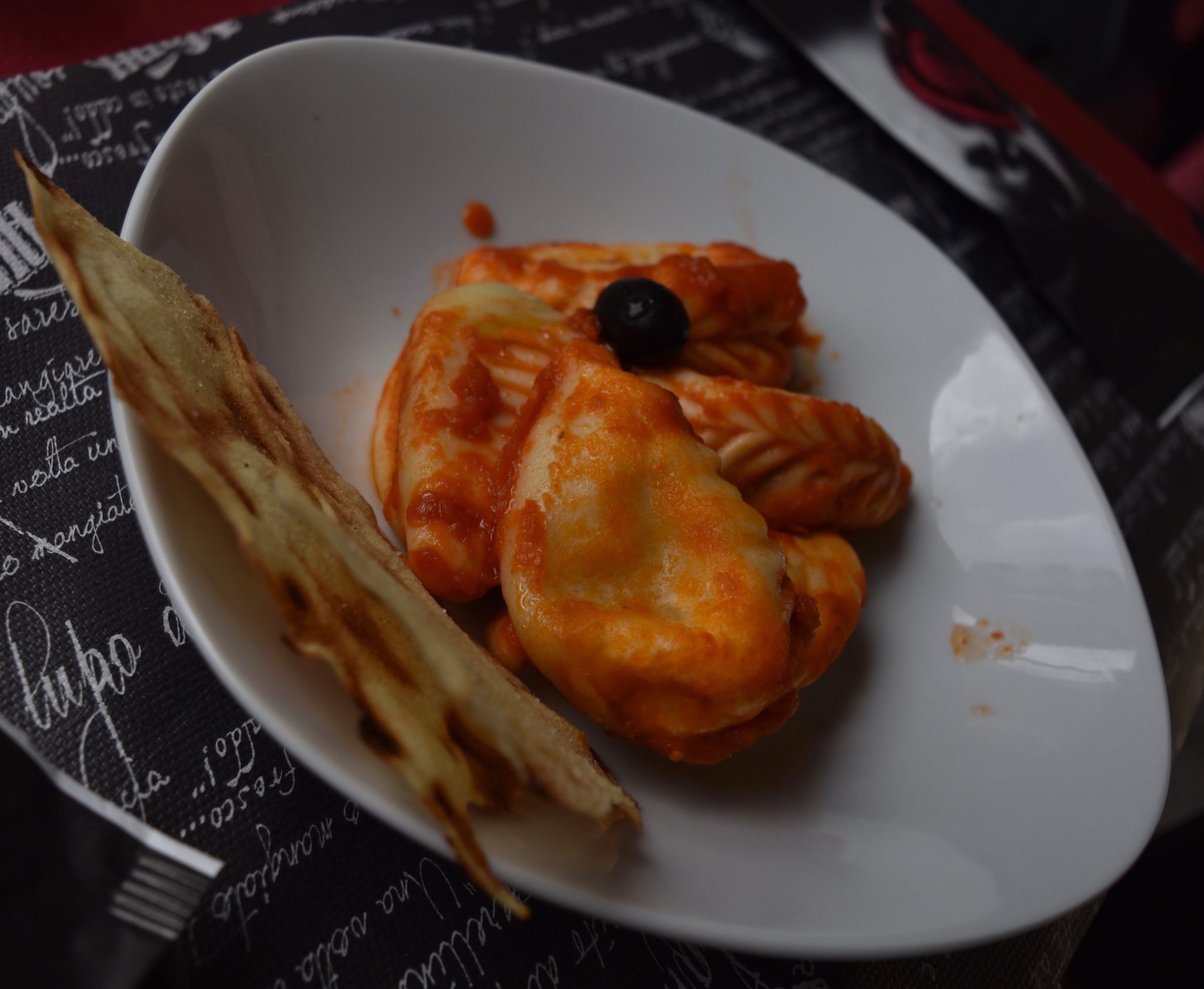 Pecorino
There are a lot of sheep in Sardinia, so it's hardly surprising that they make delicious cheese from the milk. Sardinians have been making this cheese for over 2000 years!
Pane Carasau
There are lots of different Sardinian breads, but the one you're most likely to see is pane carasau. It looks more like a cracker or a poppadum than bread, and has been a Sardinian staple for many years; shepherds would eat them while they tended their flocks. They were often on the move for large periods of time and pane carasau lasts for over a year without going stale, so it was the perfect food to take on the road. Its name means music paper bread.
Fish
As with most islands, fish is a key part of the Sardinian diet. You'll find lobster in Alghero, bottarga (dried fish eggs) in Oristano and dogfish in Cagliari.
Where to Stay in Sardinia
Read our article on where to stay in Sardinia and our favourite hotels.
Sant'Antioco
Hotel I Colori is a bargain at €50 per night per room including breakfast. It has an excellent central location and parking is €5 per day.
Find accommodation in Sant'Antioco
Tresnuraghes/Bosa
Rooms at Maison Tresnuraghes start from €77 per night with free street parking. Alternatively, you could stay at one of the many hotels in Bosa, such as B&B Sandalia or Palazzo Pischedda.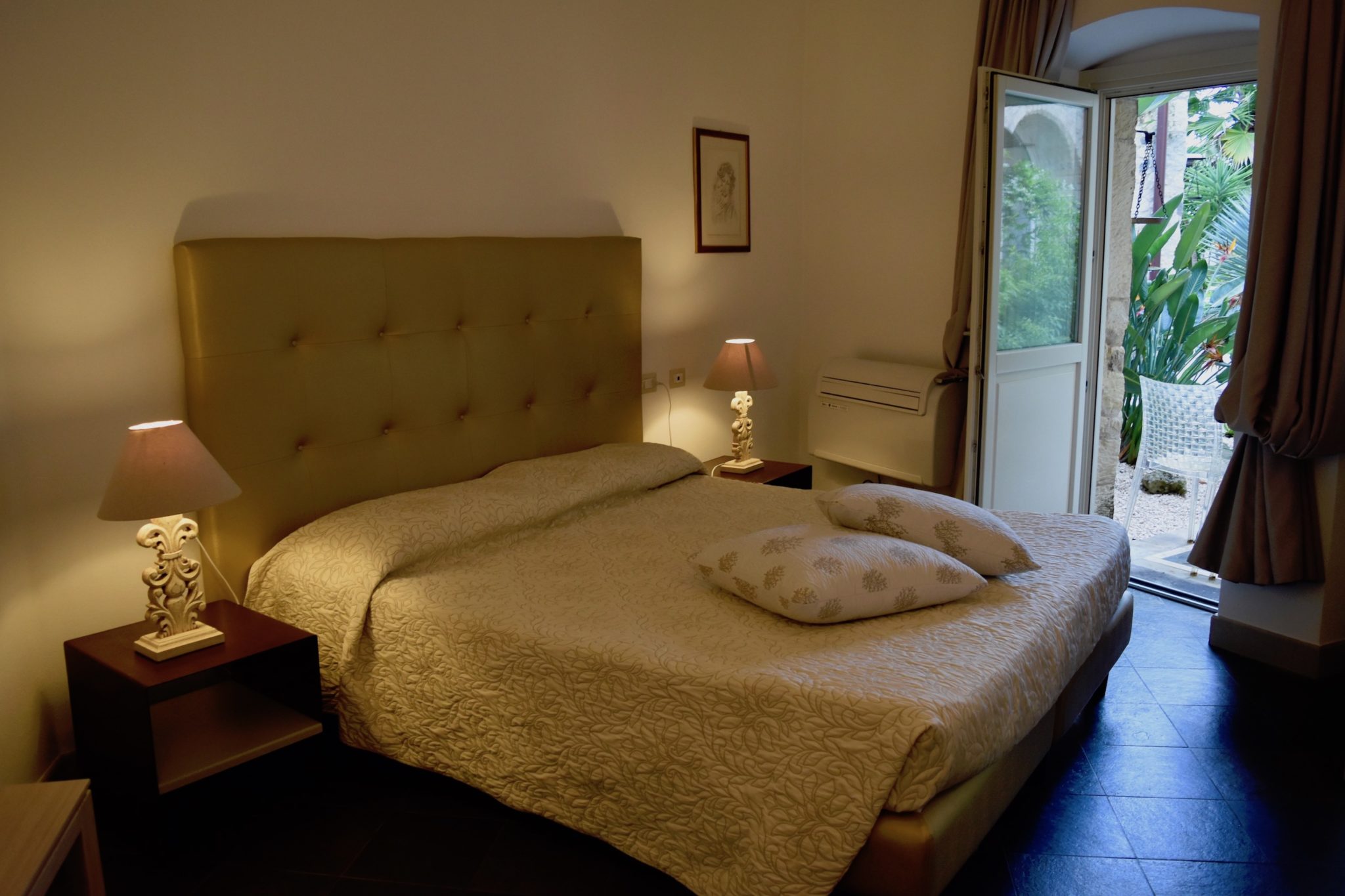 Alghero
A double room at Villa Las Tronas starts from €305 per night. Parking is free. Alternatively, for something more budget-friendly, you could stay at Hotel Angedras from €60 per night.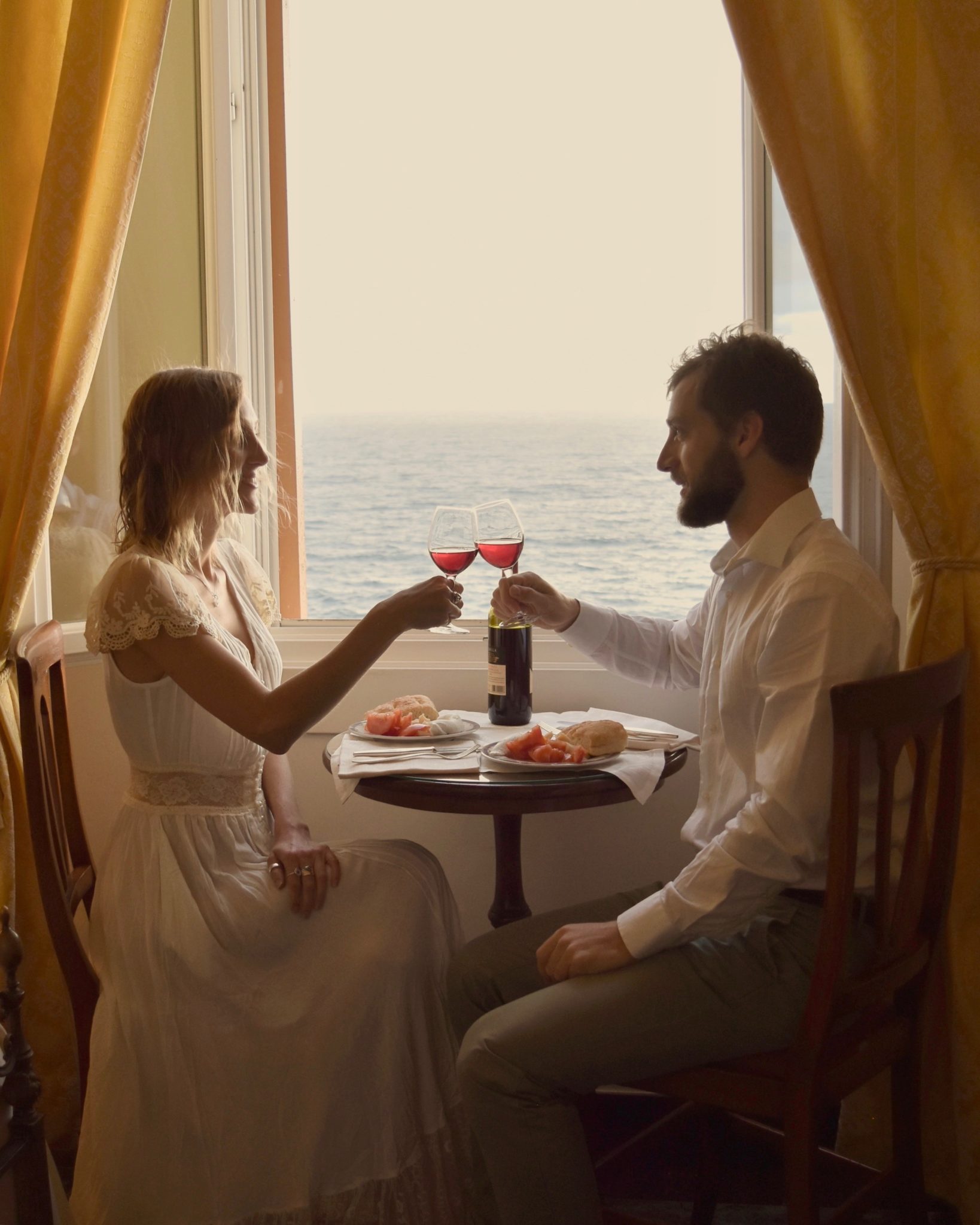 Cala Gonone
We stayed in a classic room at Hotel Nuraghes Arvu, which starts at €160 per night per room (double). Parking is free. Alternatively, you could stay at one of the other hotels in Cala Gonone, such as Casa Marzane from €90 per night.
Find accommodation in Cala Gonone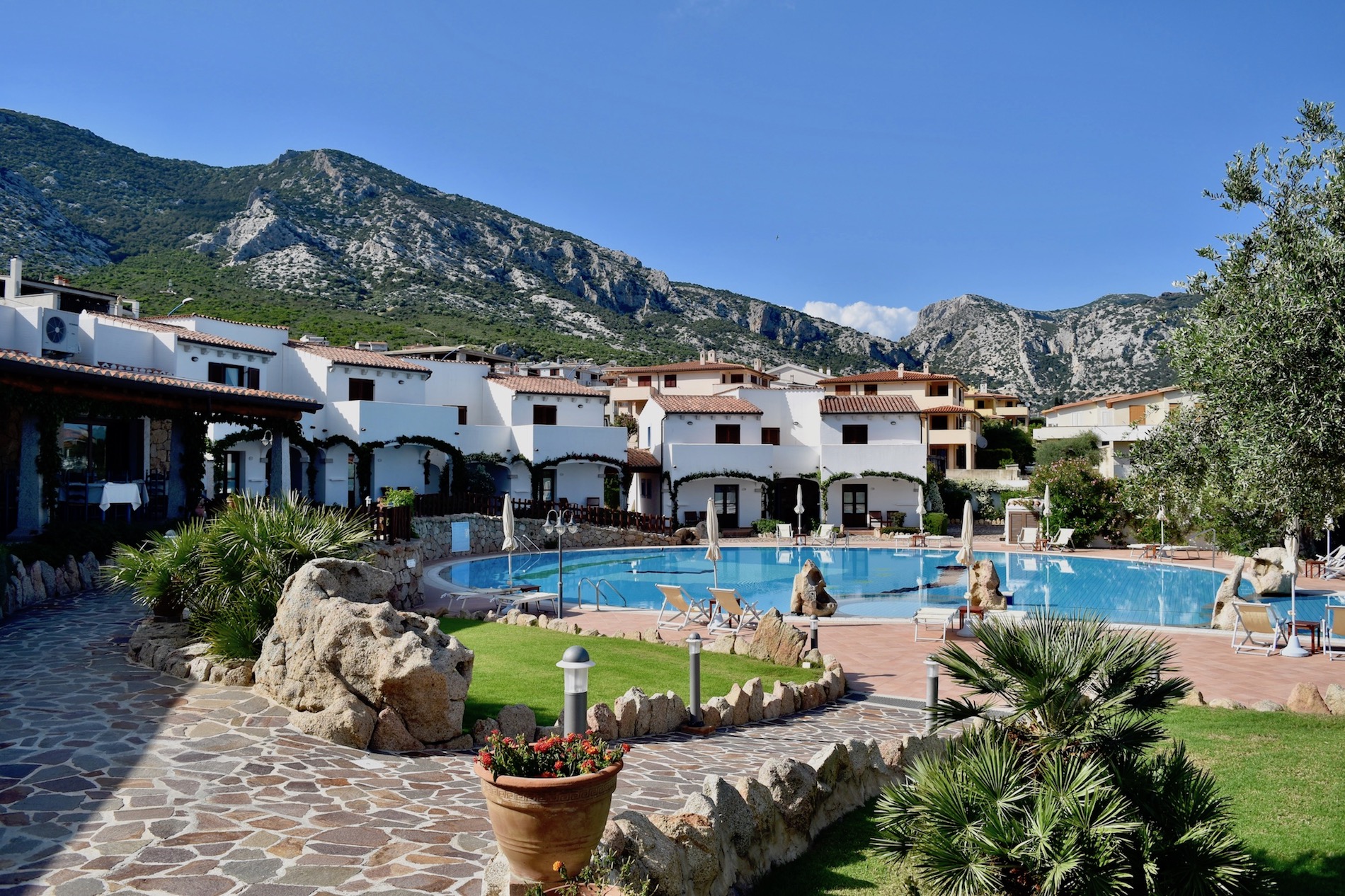 How to Get to Sardinia
Fly direct from London to Cagliari with British Airways, Easyjet or Ryanair.
When to Visit Sardinia
We travelled to Sardinia in May, which is part of the shoulder season. May/June and September/October are good periods to visit the island, as it's not as busy as the months of July/August, but the weather is still warm. We did have some days of rain, but in general, it's not a rainy time to visit.
FAQs
—
This is our suggested Sardinia Road Trip – If you have any suggestions for the next time feel free to share!
Travelling to Italy? Check out our other Italy guides here.
—